100 Glaciers Reach, a 1br with hottub & pool in Whistler Village (Townhouse)
1 Bedroom(s) | 1 Bathroom(s) | Sleeps 4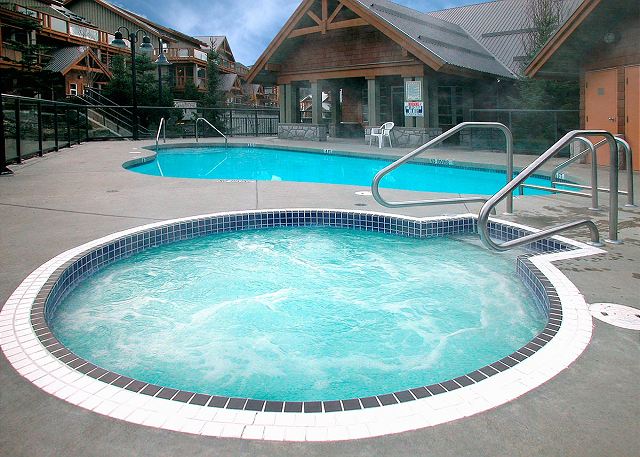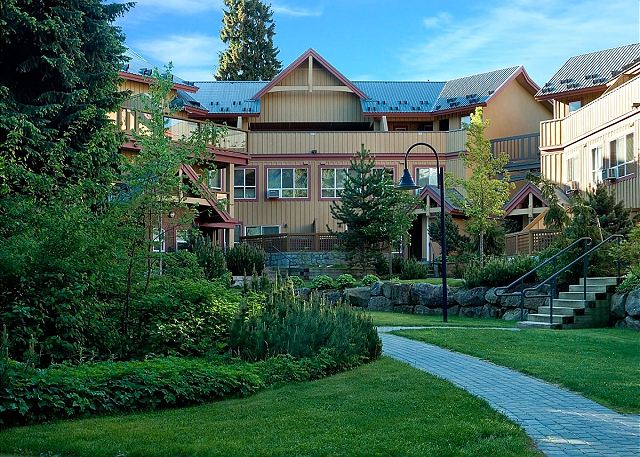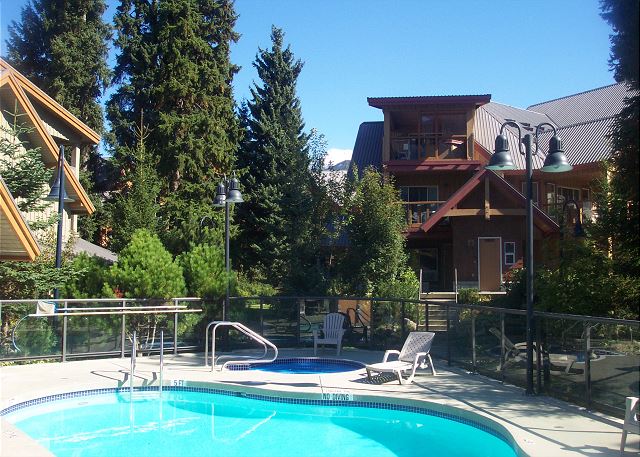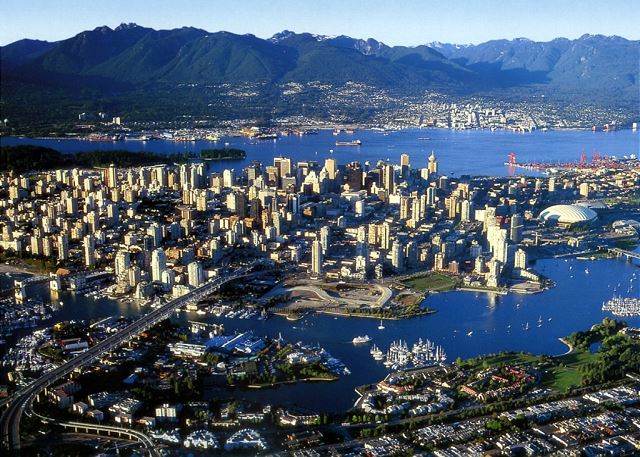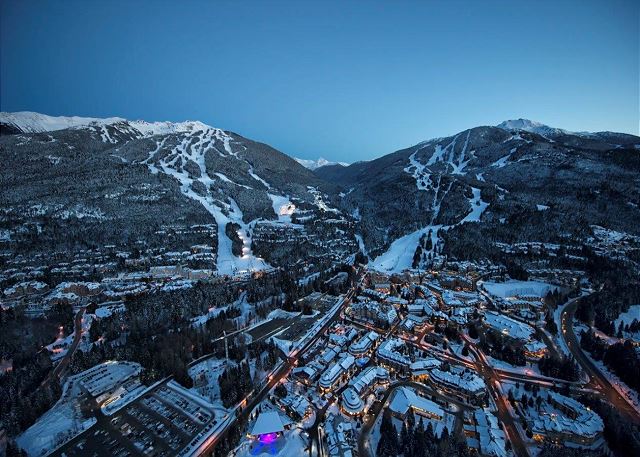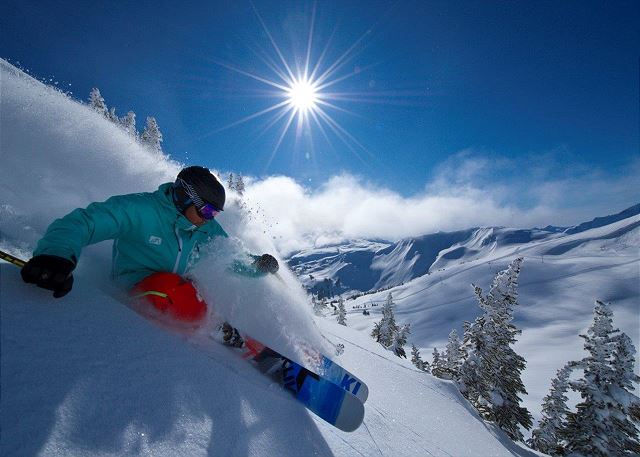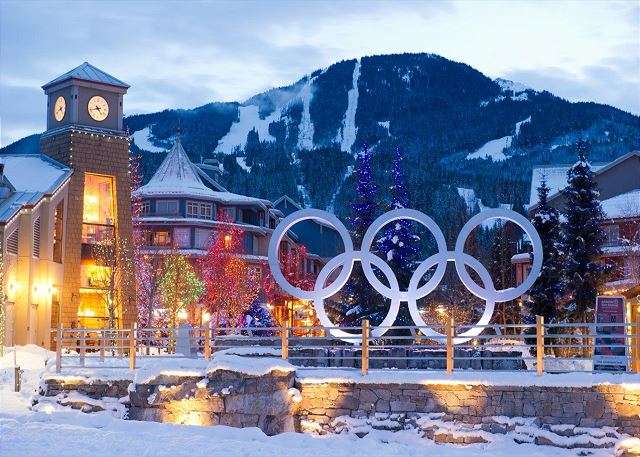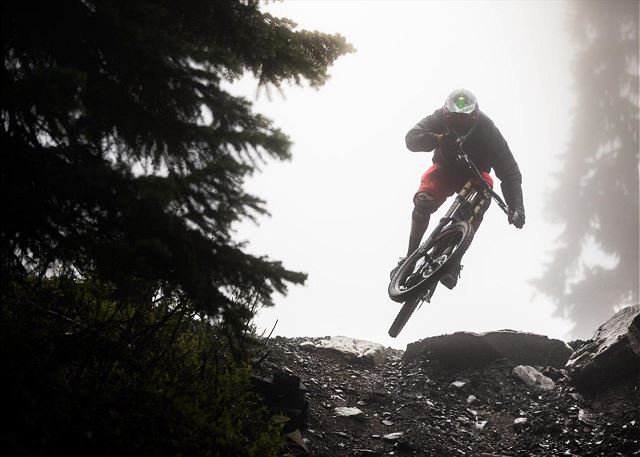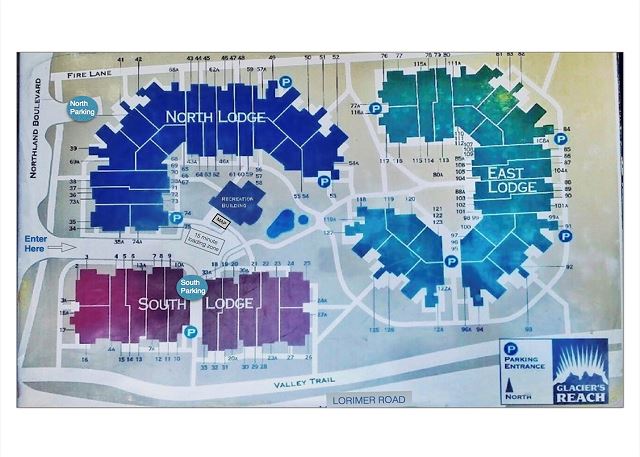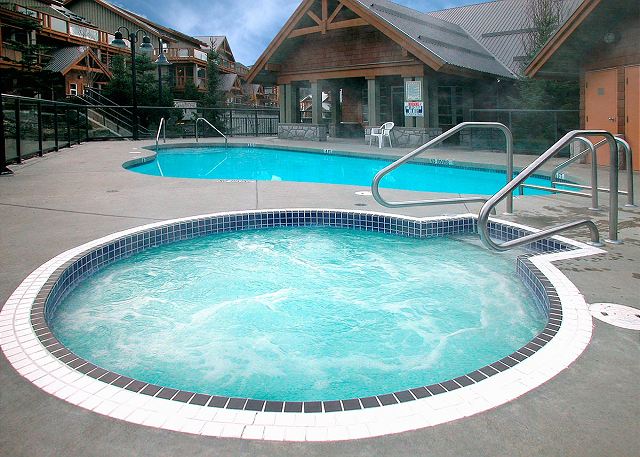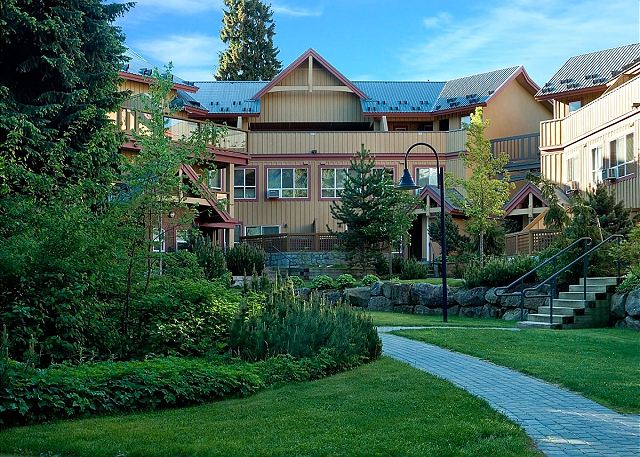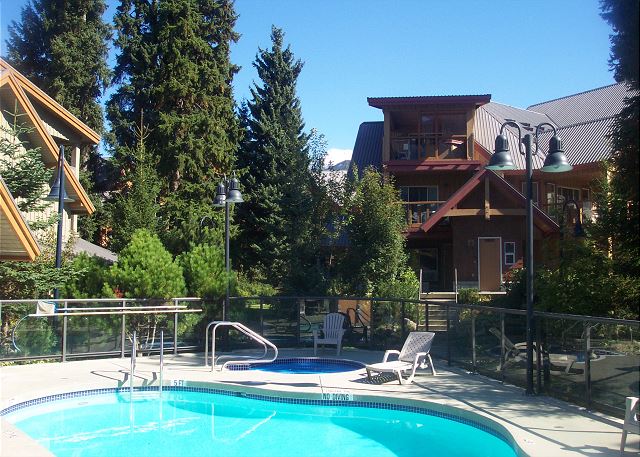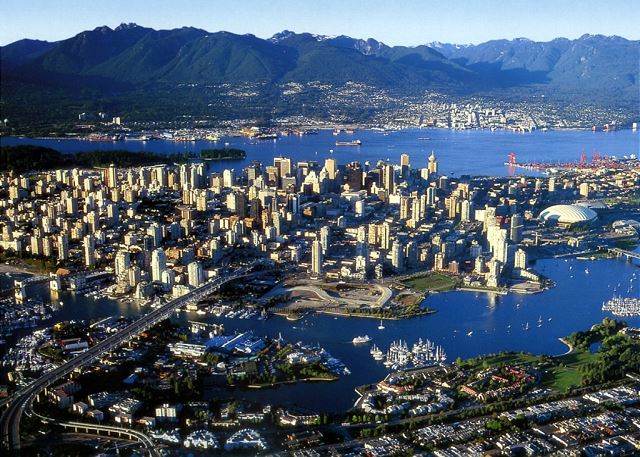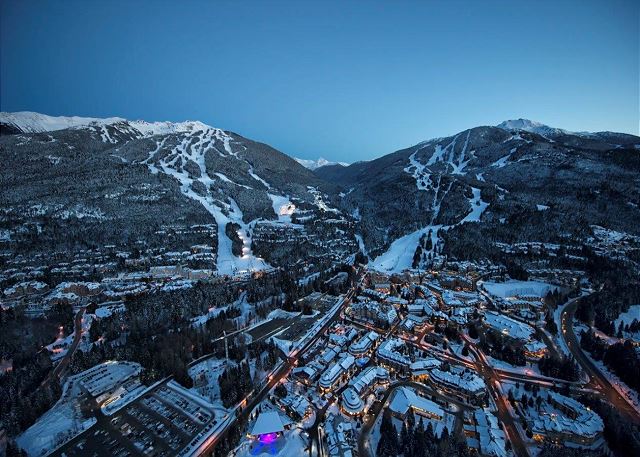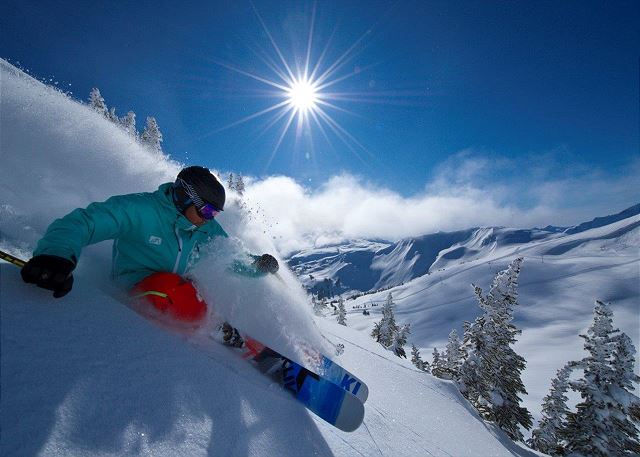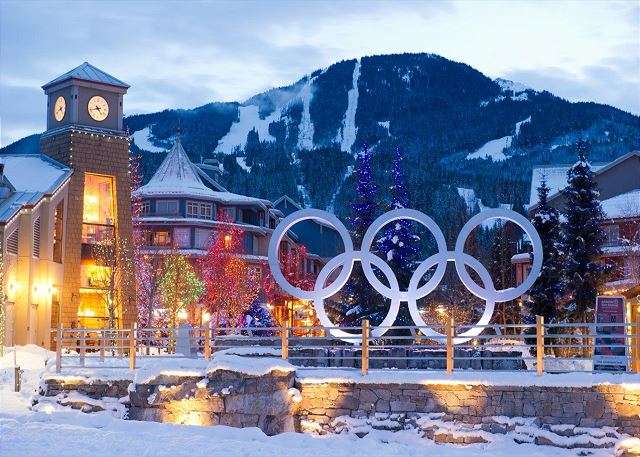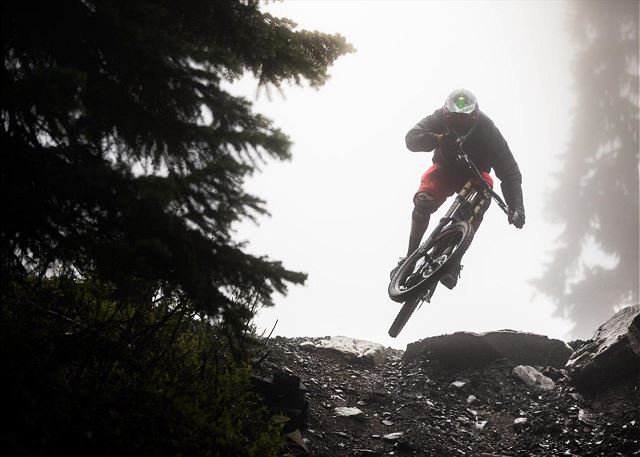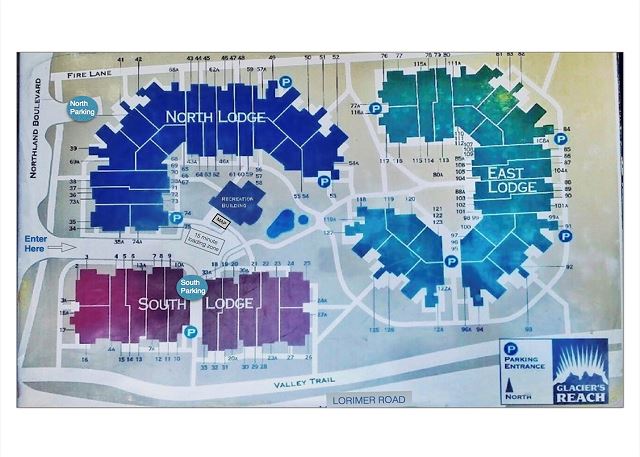 Description
We are proud of our Covid response. We manage several homes at Glaciers Reach and we do our own house keeping, this allows us to ensure that our homes are safe so that our guests can relax. We provide fresh duvet covers and a one-night gap in between nearly all says. In addition to our own enhanced cleaning procedures we provide our guests with disinfectant spray so that you can clean the clean home again if you wish. Life is unpredictable so we offer free cancellation outside of 30 days or in the event of new public health restrictions.



Our homes offer the luxuries you want and the conveniences you expect. They are exceptionally clean, well maintained and fully equipped with kitchen, laundry, Internet, private hot tub, pool, fire, free parking and a fantastic location in Whistler Village.



We have over 3000 guest reviews and a 4.5 star average rating so give us a call toll free atfor help planning your next Whistler Vacation.

Relax in your own private hot tub located just out off the bedroom on a secluded third floor covered deck with great views of Whistler and Blackcomb Mountains.



Kick back on a comfy couch and watch your favorite show on a 40 inch TV after a great day of play. We hope that you enjoy all of the comforts and amenities of this fully equipped vacation home at Glaciers Reach.



Our guests appreciate the convenience of staying across from the Whistler Market Place. Here you will find liquor and grocery stores, Starbucks, restaurants and shopping. Here begins the cobble-stoned path throughout the village. All of our homes at Glaciers Reach are a ten minute walk or a free shuttle ride to the base of Whistler and Blackcomb mountains.



Some of the recent upgrades to this one bedroom two bathroom townhome include: paint, carpet, mattresses, duvets and pull out couch. Other features include a BBQ, 40 inch TV/DVD/cable, AC, gas fire place, heated year round pool, shared sauna, free underground parking and high speed internet with Wi-Fi. This vacation home sleeps a maximum of four guests but two is recommended. The bedding consists of a Queen bed and a queen sofa bed. All of our Whistler vacation rentals are professionally managed, well maintained and exceptionally clean.



Let us help plan your next Whistler vacation!



Trevor Chelswick (Owner & Manager since 1999) toll free



Whistler Vacations- accommodation at Glaciers Reach
Calendar
September 2021

| S | M | T | W | T | F | S |
| --- | --- | --- | --- | --- | --- | --- |
| | | | 01 | 02 | 03 | 04 |
| 05 | 06 | 07 | 08 | 09 | 10 | 11 |
| 12 | 13 | 14 | 15 | 16 | 17 | 18 |
| 19 | 20 | 21 | 22 | 23 | 24 | 25 |
| 26 | 27 | 28 | 29 | 30 | | |
October 2021

| S | M | T | W | T | F | S |
| --- | --- | --- | --- | --- | --- | --- |
| | | | | | 01 | 02 |
| 03 | 04 | 05 | 06 | 07 | 08 | 09 |
| 10 | 11 | 12 | 13 | 14 | 15 | 16 |
| 17 | 18 | 19 | 20 | 21 | 22 | 23 |
| 24 | 25 | 26 | 27 | 28 | 29 | 30 |
| 31 | | | | | | |
November 2021

| S | M | T | W | T | F | S |
| --- | --- | --- | --- | --- | --- | --- |
| | 01 | 02 | 03 | 04 | 05 | 06 |
| 07 | 08 | 09 | 10 | 11 | 12 | 13 |
| 14 | 15 | 16 | 17 | 18 | 19 | 20 |
| 21 | 22 | 23 | 24 | 25 | 26 | 27 |
| 28 | 29 | 30 | | | | |
December 2021

| S | M | T | W | T | F | S |
| --- | --- | --- | --- | --- | --- | --- |
| | | | 01 | 02 | 03 | 04 |
| 05 | 06 | 07 | 08 | 09 | 10 | 11 |
| 12 | 13 | 14 | 15 | 16 | 17 | 18 |
| 19 | 20 | 21 | 22 | 23 | 24 | 25 |
| 26 | 27 | 28 | 29 | 30 | 31 | |
January 2022

| S | M | T | W | T | F | S |
| --- | --- | --- | --- | --- | --- | --- |
| | | | | | | 01 |
| 02 | 03 | 04 | 05 | 06 | 07 | 08 |
| 09 | 10 | 11 | 12 | 13 | 14 | 15 |
| 16 | 17 | 18 | 19 | 20 | 21 | 22 |
| 23 | 24 | 25 | 26 | 27 | 28 | 29 |
| 30 | 31 | | | | | |
February 2022

| S | M | T | W | T | F | S |
| --- | --- | --- | --- | --- | --- | --- |
| | | 01 | 02 | 03 | 04 | 05 |
| 06 | 07 | 08 | 09 | 10 | 11 | 12 |
| 13 | 14 | 15 | 16 | 17 | 18 | 19 |
| 20 | 21 | 22 | 23 | 24 | 25 | 26 |
| 27 | 28 | | | | | |
March 2022

| S | M | T | W | T | F | S |
| --- | --- | --- | --- | --- | --- | --- |
| | | 01 | 02 | 03 | 04 | 05 |
| 06 | 07 | 08 | 09 | 10 | 11 | 12 |
| 13 | 14 | 15 | 16 | 17 | 18 | 19 |
| 20 | 21 | 22 | 23 | 24 | 25 | 26 |
| 27 | 28 | 29 | 30 | 31 | | |
April 2022

| S | M | T | W | T | F | S |
| --- | --- | --- | --- | --- | --- | --- |
| | | | | | 01 | 02 |
| 03 | 04 | 05 | 06 | 07 | 08 | 09 |
| 10 | 11 | 12 | 13 | 14 | 15 | 16 |
| 17 | 18 | 19 | 20 | 21 | 22 | 23 |
| 24 | 25 | 26 | 27 | 28 | 29 | 30 |
May 2022

| S | M | T | W | T | F | S |
| --- | --- | --- | --- | --- | --- | --- |
| 01 | 02 | 03 | 04 | 05 | 06 | 07 |
| 08 | 09 | 10 | 11 | 12 | 13 | 14 |
| 15 | 16 | 17 | 18 | 19 | 20 | 21 |
| 22 | 23 | 24 | 25 | 26 | 27 | 28 |
| 29 | 30 | 31 | | | | |
June 2022

| S | M | T | W | T | F | S |
| --- | --- | --- | --- | --- | --- | --- |
| | | | 01 | 02 | 03 | 04 |
| 05 | 06 | 07 | 08 | 09 | 10 | 11 |
| 12 | 13 | 14 | 15 | 16 | 17 | 18 |
| 19 | 20 | 21 | 22 | 23 | 24 | 25 |
| 26 | 27 | 28 | 29 | 30 | | |
July 2022

| S | M | T | W | T | F | S |
| --- | --- | --- | --- | --- | --- | --- |
| | | | | | 01 | 02 |
| 03 | 04 | 05 | 06 | 07 | 08 | 09 |
| 10 | 11 | 12 | 13 | 14 | 15 | 16 |
| 17 | 18 | 19 | 20 | 21 | 22 | 23 |
| 24 | 25 | 26 | 27 | 28 | 29 | 30 |
| 31 | | | | | | |
August 2022

| S | M | T | W | T | F | S |
| --- | --- | --- | --- | --- | --- | --- |
| | 01 | 02 | 03 | 04 | 05 | 06 |
| 07 | 08 | 09 | 10 | 11 | 12 | 13 |
| 14 | 15 | 16 | 17 | 18 | 19 | 20 |
| 21 | 22 | 23 | 24 | 25 | 26 | 27 |
| 28 | 29 | 30 | 31 | | | |
Available
Unavailable
Check-In Only
Check-Out Only
Seasonal Rates
| Date Range | Daily | Weekly | Monthly |
| --- | --- | --- | --- |
| 08/23/2021 - 09/06/2021 | $236.00 | N/A | N/A |
| 09/07/2021 - 11/22/2021 | $215.00 | $1,109.40 | $4,595.62 |
| 11/23/2021 - 12/15/2021 | $275.00 | $1,443.75 | N/A |
* Seasonal rates are only estimates and do not reflect taxes or additional fees.
Location
Guest Reviews of
100 Glaciers Reach, a 1br with hottub & pool in Whistler Village
Whistler, BC
---
Vacation Rental Reviews by
stars based on
Great views!
Review by
Cheryl S.
Quiet place located in a convenient location for walking to everything! When the village was loud and busy (July long weekend) this place was a serene haven. The hot tub off the bedroom with views of the mountain was amazing - in the heat we didn't think we'd use it but alas we enjoyed it many times. Kitchen fully stocked with all you need. Good parking. Would highly recommend Trevor and his staff-very responsive.
4 out of 5 stars
Trevor is amazing!!
Review by
Great place to stay.
4 out of 5 stars
Great Escape
Review by
Michael F.
Wonderful stay! private, cozy hot tub with a beautiful view of the mountain, well appointed kitchen and warm place to stay during the winter months. Our suite was the perfect getaway my wife and I needed for a few days to ourselves. The grocery store is across the street and so is the start of the Village Stroll. Underground parking and even a heated pool (we did not partake, we were happy with our hot tub!). Jetted tub too if that's your thing. This felt like a second home to us, and our host could not be more accommodating. We will definitely return.
5 out of 5 stars
100 glaciers reach wow!
Review by
Tony S.
Everything was great and clean. The only down fall was there was no tv in the bedroom.
4 out of 5 stars
Amazing
Review by
Khaled A.
It was One of the nicest place we ever been in. So private and spacious feels like your in your own little town home. Definitely going to come back soon. The hot tub was our favourite part.
5 out of 5 stars
Great Stay in Whistler!
Review by
Heidi S.
My husband I recently stayed here for 3 nights, and it was excellent. We've stayed at many other units at Glaciers Reach in the past, but for a one-bedroom unit, this was hands-down our favourite. The fact that it is two levels makes it feel a lot bigger and it was VERY well equipped with absolutely everything we need, including a washer and dryer, which was a nice bonus. The hot tub was great and the location within the complex was ideal with the bedroom being at the back so that we didn't hear any noise at night. Being right across from Marketplace is really handy as well. The place was very clean and the cleaners had left extra paper towels and disinfectant cleaner for us to use, which was appreciated considering the current pandemic. We would absolutely stay in this unit again and would not hesitate to recommend it.
5 out of 5 stars
Amazing!!
Review by
By far the best lodge I stayed at! Close to the village , room was clean n the hot tub was out of the world.
5 out of 5 stars
Skiing vacay
Review by
Stefan R.
Great location, close to shop, restaurants, take away and free shuttle bus. God lay out and kitchen with fantastic hot tub balcony. But not really designed for skiers, no place for skies, boots and wet cloths.
4 out of 5 stars
Great for a affordable little getaway
Review by
Shelby C.
Everything was exactly to par with our expectations. Our only complaint was the cleaning fee. Being charged 65$ additional for cleaning is a bit much especially that is expected when you stay somewhere. Also considering we were expected to clean dishes we used and take out our trash. Why?
3 out of 5 stars
100 Glaciers Reach review
Review by
Edwin S.
Excellent from booking to departure
5 out of 5 stars
Great location!
Review by
Vicki G.
Lovely unit! It was very clean and hot tub worked perfectly! Loved the location and walking proximity to everything in Whistler. Highly recommend and would stay there again.
5 out of 5 stars
Awesome!
Review by
Harry A.
Hey guys, thanks for a lovely time!Everything was perfect, it all worked, everything was clean, the kitchen was all clean and has all the things that you could need! Everything was close- the lifts, the shops etc (once we figured out the town xd),and couldnt of asked for a nicer time. Has a view of the mountains from the hot tub / top blacony, the location is perfect because its nearer the back and very quiet. The responses to emails were really quick, and once you are there you just get left alone, it was perfect!Will definitely be back 🙂
5 out of 5 stars
100 Glacier Reach. Great place to stay
Review by
Margaret A.
Stayed at number 100 Glacier Reach. This apartment is in a very handy location just opposite the Market place. The apartment had everything that we needed. The kitchen was very well equipped, great tv with many channels, DVD player and dvds. Comfortable sofa bed in lounge and very comfy bed in the bedroom. Great supply of towels in the bathroom and a lovely hot tub on a very private balcony.
5 out of 5 stars
Great location
Review by
Jessica R.
The apartment was well equipped and in a great location. I enjoyed the views from the top deck, it was a lovely place to sit. The apartment itself could do with a bit of attention, it felt a bit old and shabby, but it was clean and adequate for our stay.
3 out of 5 stars
Ideally located and comfortable apartment.
Review by
Richard H.
The apartment was one bedroom with kitchen area and lounge over two floors. The Hot tub was clean and private and the area was quite quiet.The apartment was super clean when we arrived, kitchen could do with being better equipped if you are spending any time there and eating in.Trevor could not do enough and always responded really quickly to any requests and problems, we would defiantly go back.
5 out of 5 stars
Fabulous
Review by
Cristina V.
Perfect location and perfect unit. We've stayed at several units in this complex and this is one of the best. The private hottub is on the third floor right off the bedroom, with lots of privacy. The kitchen is stocked very well, including a blender for making fun drinks. Highly recommended.
5 out of 5 stars
Do not miss Whistler !
Review by
Cleomar Z.
A beautiful City and landscape. The apartment is well locstrd and confortable. I suggest black-out curtains In the bedroom .
5 out of 5 stars
Fantastic location, cozy and clean!
Review by
My partner and I stayed here for 3 nights and had such a great time. We went snowboarding by day, used the hot tub by night. Very quiet, convenient location - a 5 minute walk to the village. My partner was awakened from the hot tub when it turned on/off during the night but I didn't notice this.
5 out of 5 stars
Manager Response:
Thank you Calla, a suggestion for future guests is to turn the hot tub off at night, this can be done with the circuit breaker in the bedroom. Please turn it back on in the morning otherwise things could freeze and crack. Trev
Fantastic!
Review by
Ralph S.
Excellent, best place in Town with lots of space, close to lifts and very quiet
5 out of 5 stars
Nice stay
Review by
Jen W.
It was good.
4 out of 5 stars
Glacier Reach is a good choice in Whistler!
Review by
Roelf D.
We stayed in Unit 100 which is private and quiet. It is just across the street from the village and close to a big super market and other shops. It has all the appliances necessary for a pleasant stay. The owner and staff were very friendly and helpful.
4 out of 5 stars
summer vacation in Whistler
Review by
Todd H.
My wife and I stayed in this unit for a week at the end of July. We were very pleased with the accommodations. Clean, well maintained, and plenty spacious for two people. The unit also extremely convenient, being right across the street from the grocery store and Olympic Plaza, while still being far enough away to feel secluded.A few minor complaints that would not prevent me from staying here again. First, the AC unit the bedroom was a little spotty. It seemed to make the room very cold or barely worked. Maybe user error. Second, the kitchen equipment could be a little better, but it didn't prevent us from preparing any meals. Finally, the bed is a little short, even for people of average height. Again, I would not hesitate to stay here again despite these small issues.
4 out of 5 stars
Were satisfied
Review by
Bozena K.
Property was clean in grate location .Property need a television in the bedroom and new air conditioner ,old worked only for 3 hours and need to defrost
4 out of 5 stars
Great location
Review by
Kate W.
Glaciers Reach is a very pleasant development situated close to a supermarket and near to a number of good restaurants. The apartment is well designed with a bedroom upstairs and a sofa bed in the lounge downstairs. There are good views from the upper balcony. We were happy that the swimming pool had reopened in time for the good weather, it was rather hot for using the hot tub.
5 out of 5 stars
Glaciers Reach #100 April 2017
Review by
It was a great experience all around. Trevor and his staff were great to deal with- prompt replies, eg to hot tub issue, very accomodating, friendly. Due to my 14 hr flight coming in very early and check in not till the afternoon, Trevor allowed me an early entry time. When I arrived and it was raining, he allowed me to store my big suitcases while the lovely lady cleaned the unit. Unit very nice. Lots of supplies left for the tenants. Things I did not want to have to buy eg paper towels, tissues etc. lots of clean towels. For my mid-stay clean, I was able to contact Andrea myself. Very good idea. As a solo traveller, the location was fantastic- across the road from the marketplace and health centre but no noise from this. I would definitely return and especially deal with Trevor and his team.
5 out of 5 stars
AMAZING
Review by
Tuyet P.
My stay here was amazing ! The property was very clean upon our arrival. The hot tub was amazing and location was very close to the market place. Trevor was a very delightful and easy to deal with. I would definitely come back and recommend this place to my friends and family. I already have!
5 out of 5 stars
Amazing Whistler Retreat!
Review by
Jemima M.
Gorgeous stay at Glaciers Reach! Clean and perfectly formed. We felt the flat had all the amenities needed for a perfect stay! Really comfortable flat with the added bonus of a got tub which was always a great end to our days! Thanks you for such a wonderful stay!
5 out of 5 stars
Brilliant!!
Review by
Awesome place to stay!! It's a short walk across the road and your in the village, We have stayed at 2 other motels in Whistler in the village and #100 Glacier Reach was far better than the previous motels we stayed at. Everything you need is in the apartment, everything is. I've and clean, just like a home away from home really. You have mountain views from both the lower level at the upper level from the hot tub. The hot tub was a real treat especially after a day on the mountain!! Trevor was great at answered all our queries straight away and let us have a late check out on our last day. The only bad points I can think of is the bed is pretty uncomfortable and the sofa in the living area is too small. We will definitely be back!! Recommended to all! 10/10
5 out of 5 stars
Great Location!!
Review by
Location was perfect. Close to shuttle stop and the village. You can actually walk to the slopes as well. Cozy and warm place. Pullout bed was not very comfortable...could use a new mattress...maybe foam instead of spring so that you don't feel the spring on your body. Entry way could be bigger to store boards and boots, but overall, it was a great place to stay for our family of 4.
4 out of 5 stars
Very small, poor kitchen, moderately maintianed
Review by
Alan K.
We paid $500 a night for this very small unit. Positives are quiet and very close to bus to lifts. Negatives are only a couch, seating two, in the living space and a poorly-equipped kitchen. If you cook, bring your own tools, expect very poor pots and pans, and expect lots of smoke because the exhaust over the stove is a joke. The hot tub pump makes an extraordinary amount of noise; we had to turn it off before bed and turn in on again before we left in the morning.
2 out of 5 stars
Birthday Stay
Review by
Chantelle H.
It was really fun and we loved it ! Only downfall was the bbq wasn't working and we brought steaks 🙁
4 out of 5 stars
Wonderful
Review by
Everything was just right very comfortable clean and organised we had a very special time here thankyou
5 out of 5 stars
Cozy romantic home
Review by
Laura S.
Very nice to have a jacuzzi on your balcony. The house had everything in it and was very well equipped.
4 out of 5 stars
great vacation
Review by
Serena L.
place was quiet and well managed... clean and convenient.... close to everything!! most of all, love the jaccuci!! i would definitely come back again!!
5 out of 5 stars
Very Nice Stay
Review by
This rental place was really nice. A two storey apartment rental with everything you would need. A full kitchen set and all the utensils you would need. The hot tub was a really nice added bonus to days full of hiking, and I could see being really amazing in the winter for the skiers. It was a quick walk to whistler marketplace and the village, and not too far from the gondolas. All over an excellent stay.
5 out of 5 stars
a cozy little place for 2
Review by
Mikki H.
a nice little place where it could live up to 4 people. i love the location where shopping and sightseeing can be done so closely. however, the BBQ stove wasn't working properly. It's a nice neat place and would love to go back if the BBQ stove works properly :)Thanks for the awesome time.
4 out of 5 stars
Great location?
Review by
We stayed in a one bedroom condo in late August. View from upper balcony room was great. The hot tub would be well used in the cooler months. The place was well equipped, clean and condo was conveniently located. Would recommend this condo to family and friends.
4 out of 5 stars
perfect location, great place. Was just perfect
Review by
Angela F.
The resort is just fantastic. Right across the road from the village. Which means being away from the noise, but right there at the village. You don't need your car there. They thought of everything. It was lovely to have those little extras, such as washing powder, and some essentials in the cupboard. When you get home, what a bonus to get into the beautiful spa on the balcony.
5 out of 5 stars
Great getaway for our family!
Review by
Kate W.
We loved our stay at Glaciers Reach. The location was great- within easy walking distance of the grocery store and the lifts. The condo was very clean and any staff we encountered were very friendly. We were traveling with our one year old and had arranged for the staff to leave us a portable crib and highchair which was great. The condos are older and are showing some wear, but there have been some updates and again, super clean. We thought it was great value and loved having our own hot tub. We would stay there again in a heartbeat.
5 out of 5 stars
Whistler Vacation
Review by
April T.
Absolutely excellent as always. We love this townhome and proximity to everything. We have come to stay many years in a row & celebrate our anniversary. Everything you could need and then some, is right there for you to use. (They even have a blender for smoothies in there), which I didn't notice for a few years. LOL! You will not be disappointed. The owner & manager are excellent to deal with. They even have a nice packaged binder in the unit with all kinds of holiday ideas and they have it rated so you have an idea ahead of time what price range you will be in. We have already booked for next year.
5 out of 5 stars
Well appointed upper storey view of the mountains and pistes
Review by
Martin S.
Great quiet accommodation especially at its best, I guess when skiing, as the Easterly aspect yields great morning sun and little direct sunlight after that. The hot tub worked well - shame it rumbled on most of the night with no available "off" switch. When it did turn off automatically for a few hours in the middle of the night the accommodation was unbeatable and silent. The host Trevor was very helpful especially when booking. Overall the stay was as advertised and great value for money with everything clean and working well. Definitely would book for skiing with shorter daylight hours. Summer bookings use the communal pool for afternoon and evening sunbathing
4 out of 5 stars
Great stay once we found the room!
Review by
Maxine W.
Enjoyed our stay, but the numbering of the apartments is very confusing. Well equipped accommodation and enjoyed the hot tub and BBQ.
5 out of 5 stars
Beautiful Weekend
Review by
Clean, well located, and well equipped
5 out of 5 stars
Great Location!!
Review by
Lynmarie C.
Check in was easy, the code idea is great. The location was great, I found some hidden treasures close to the Olympic Rings that I hadn't found on previous trips. Olives on Tap is amazing!!The view was fantastic. The property has easy access to the walking/bike paths.
4 out of 5 stars
Nice convenient unit, good service
Review by
jeffrey b.
The management company was super-helpful/responsive before we arrived (and we had no probs hence no interaction with them during our stay). The unit was very clean and well-equipped. Great location. Surprisingly quiet when we were there--I'm not sure if that was a fluke or not (but it's a few minutes away from the Whistler Village "scene", so I doubt it's too loud usually). Maybe louder in summer ... ?
5 out of 5 stars
Feedback
Review by
Great Location,space and area! Deck Hot tub was perfect! Loved the overall unit. ONE Suggestion: Clean up the grout molding in the bathroom. Other than that one minor fix need, place is Great!
4 out of 5 stars
Spring break Whistler 2016
Review by
Brian O.
Great little vacation spot
5 out of 5 stars
Fabulous little apartment, great view of the mt
Review by
Fairlie K.
We had a lovely stay in your apartment. It fitted the bill perfectly for all our needs. It was clean and tidy and Trev was easily reached and sorted our query quickly and efficiently. The tub was fabulous and we thoroughly enjoyed it at the end of the day. IT has great views to the mt and so close to the village. The only complaint and minor it is, was that the bed was a bit uncomfortable on old joints. Other than that, loved it all.
5 out of 5 stars
4 day
Review by
Randy F.
Good overall for the price.
3 out of 5 stars
Super comfortable condo with a great view
Review by
John M.
The best part of this condo is the mountain views from the hot tub. You can see runs on both whistler and blackcomb mountains! Super comfortable and clean and right across the street from the market place. Would recommend this condo to anyone.
5 out of 5 stars
Pre Christmas vacation
Review by
Kennei G.
The location was great! We had a fabulous trip, lots of snow this year. There were a few places you could tell needed a bit of maintenance but it was not a problem. We opted not to use the hot tub, seemed like it could use a cleaning. However, we are probably more germ aware than most people. Overall it was a great trip and it was nice being closer to the village this year.
4 out of 5 stars
Wonderful retreat condo
Review by
Greg J.
This condo is a gem. The place was situated just across from the village and it's many treasures. We will be renting it again. Way better than a hotel room. The private balcony hot tub with its mountain view ..wow!
5 out of 5 stars
Great Stay
Review by
Chris S.
Wife and I celebrated our 8 year wedding anniversary here. Had a great time and a comfortable stay in our unit. Great location.
4 out of 5 stars
Rainy September week in Glaciers Reach 100
Review by
Owen U.
We had a great time in this wonderful property. Everything was clean and in great condition. We loved the private hot tub and the in-suite laundry! We had one very minor disappointment, in that the advertised king bed was actually two twin mattresses together, but it didn't dampen our spirits. Can't wait to stay at Glaciers Reach again!
5 out of 5 stars
Great Stay!
Review by
This rental was perfect for our long weekend in Whistler. It's very conveniently located. In fact we didn't drive the entire weekend since we were close enough to walk to the village. The private hot tub was really nice to have. Would definitely stay here again.
5 out of 5 stars
Perfect stay in Whistler
Review by
Markus K.
I was absolutaly satiesfied with my stay in the AllSeason Vacation here in Whistler.
5 out of 5 stars
Great location for Whistler in summer
Review by
Paul H.
All good. No complaints.
5 out of 5 stars
Great Place to Stay In Whistler
Review by
Jane R.
I was in Whistler for work and I know the town well. Glaciers Reach was perfect for me. Very central and close to the Olympic Plaza, full kitchen and a washer and , everything I needed. The unit was clean, and very well appointed, the hot tub was a perfect luxury at the end of the day. Great experience all around.
5 out of 5 stars
Summer stay at Whistler
Review by
Eve C.
Clean comfortable and exactly as described on the website. We didn't use the barbecue or hot tub during out stay so cannot comment on those. Washer and tumble dryer were very convenient, and kitchen fully equipped although again we didn't use it except for the kettle and fridge.Only issue was parking, Trevor said we should use any unreserved parking bay as his bay was occupied. We used the bay next to his, number 67, and got a very sticky note stuck to our windscreen telling us in no uncertain terms to vacate the space. Overall we were very satisfied with the location, facilities and the ease of booking and accessing the property.
5 out of 5 stars
Very nice!
Review by
Trevor T.
We rented several units from Trevor as part of a reunion that we held in Whistler over the summer. All in all, everyone was very satisfied with the units and should we find ourselves in Whistler again at any point, would most certainly stay here again.
4 out of 5 stars
disappointment
Review by
it was not what we expected it to be. We are disappointed.
2 out of 5 stars
our stay in whistler, unit # 100
Review by
Mahinder G.
It was wonderful experience, opposite to whistler market very convenient location, unit had all the necessary crockery, appliances & consumables. Housekeeping was excellent.Hot tub was working & we had wonderful time.
5 out of 5 stars
Wonderful Wedding Week
Review by
We had an excellent stay at the Glacier's Reach for our Wedding week. All attending families were able to have their own lodging in the same complex which made things easy and convinent to get together, while still having our individual rooms to go back to. Our suite was clean and equiped with anything we could have needed. We made good use of the hot tub and balcony on each side, ensuring we always had sun. Fabulous time, I'd definately come back.
5 out of 5 stars
Not as Represented
Review by
Some things that were mentioned in the ad for the condo were not true at all! There was not a king size bed, it was a large futon! Disd not even have a box spring. The couch was neither leather nor new.. There was no second bathroom. The one bathroom that was shown was not the real one and there was no tv in the bedroom. Pointed these things out to the owner and even showed where they were stated exactly. Owner said he would make some changes but chose not to respond to my request for a 15% refund. Would never stay again.
2 out of 5 stars
Good location, hot tub is great
Review by
madeleine s.
Had a great stay at 100 Glacier Reach. Hot tub was great. Condo was clean and tidy. Mattress was comfortable. Bit of a hike to load in/out if you have an over height car but manageable. Ski shuttle stops right across the street. Very easy.
4 out of 5 stars
Clean interior
Review by
Good location. Clean interior. Efficient and simple check-in and departure. One thing I wish I had known before booking: the private hot tub is very small and shallow - more like a hexagonal bathtub - so you have to lay across the seats, semi floating just to get under the water.
4 out of 5 stars
Nice location, condo as described, superb service!
Review by
Extremely clean condo, with the amenities promised. Right on the road, so it's easy to get to the store by walking across the street, but certainly no street noise. We've stayed at other Glacier's Reach Properties, and this was by far the nicest, most up-kept, with the best customer service. We traveled with our 4 month old infant, and read in the guest book that the property manager could supply a crib if needed. Wish we would have known this before paying the airline fees to bring a travel crib up. If you're traveling with little ones, check with them first to see what they have/if they can help lighten your load!! The only thing we found awkward was the bed set up. We appreciated a king, but the headboard piece seemed more like a twin size conversion, and felt slightly claustrophobic. Overall lovely experience, and highly recommended.
5 out of 5 stars
Weekend Getaway
Review by
Our unit was clean and very cozy. We like the fact that is was walking distance to everything. The view of the mountains from the covered patio with jacuzzi right outside our master bed was just fabulous. Wish the bed was more comfortable which was hard to sleep on, other then that would love to come back and stay in the unit again.
4 out of 5 stars
Excellent stay!
Review by
Brittany A.
My boyfriend and I really enjoyed our stay here. At first we couldn't find the room we were staying in but the cleaner saw we looked lost and helped us out straight away. We also had a question about how to lock the door and we rung the owner and he helped us promptly. All seasons is in the perfect location, only a 30 second walk across to the village. Our apartment was very comfortable, the fire and jacuzzi really made it extra special. Would highly recommend.
5 out of 5 stars
5Star
Review by
Kevin K.
Great place to stay in Whistler
5 out of 5 stars
relaxing vication
Review by
Fan Y.
we stay at Glaciers for two days and it was an amazing period of time to start our trip to Banff.the room is clean and warm,and the hottub is abusolutely great!
5 out of 5 stars
Wouls definitely stay again!
Review by
Alison H.
Unit 100 was a great place to stay for three nights. The location is ideal - outside of the hub-bub of the Village, but close to everything in tems of shops and services and the bike trails. The Village is an easy walk away on the "Stroll". The unit was very clean, nicely decorated and was equipped with everything we needed. The BBQ was a huge bonus as we wanted to eat in for a couple of nights. The private hot tub on the upper deck was fantastic after many hours on our bikes. The complex is a bit confusing at first, but Trevor's directions were spot on. Our questions (emails) about how things worked were answered promptly - even though we contacted Trevor after hours. Very well done.We would definitely consider Glaciers Reach and Whistler Vacations for our next visit.
4 out of 5 stars
100 glaciers Reach VRBO
Review by
Dennis B.
We had a wonderful stay in the condo; we loved the location and the private hot tub.
4 out of 5 stars
Good place
Review by
Julie S.
Overall it was good. Good condition and clean with lots of bedding. Good for 2 people (only). Hot tub was small but great to relax in. There are 2 sets of very steep stairs to use this unit so be prepared. I would look for someplace closer to the village center next time.
3 out of 5 stars
great!
Review by
Kim B.
Very clean, a lot of space, close to the marketplace an the bikepark!
5 out of 5 stars
Awesome stay!
Review by
Beautiful home, very clean, was super convenient that it had a BBQ and a hot tub! Great location as well.
5 out of 5 stars
Close to EVERYTHING
Review by
BRENT S.
What an amazing value. Place was super clean and well appointed. Trevor was very attentive to my needs and just a real chill guy. The hot tub on the deck was great after shredding the bike park all day. I will for sure stay here again next season.
5 out of 5 stars
A Relaxing and Cozy Stay!
Review by
This unit was perfect! The property was clean, comfortable, and nicely decorated. I enjoyed the balcony and the hot tub! The owner was friendly and very helpful. The washer and dryer was convenient!
5 out of 5 stars
Summer in Whistler
Review by
Stephen T.
Fantastic! This was our 3rd stay. We took a different condo in the complex this time and loves it just as much. The view was superb and the hot tub.
5 out of 5 stars
highly recommend!!
Review by
Paul C.
Went up for the long weekend and had a great time..The place is right by the village. Easy access to all amenities. Hot tub was fantastic after a day of hiking. Place was very clean. Would definately book this place again.
5 out of 5 stars
100 Glaciers Reach, Whistler, BC, Canada: May 10-14, 2014
Review by
Trevor had a quick response time, answered all questions, and was extremely accommodating; sent up-to-date emails and provided thorough instructions. Townhouse was extremely clean--not a speck of dirt anywhere. Plenty of bath linens; toilet paper must have been upgraded since previous reviews. Bed slept well and noise level was zero. Property looked just like pictures depicted. Exceptional location; walking distance to everything within a 2-mile radius. We did not have a vehicle. Recommend BG Urban Grill for excellent food at reasonable prices. PureBread and Rogers Chocolates are great for snacking. The stairs are steep but doable. The tv had a weak signal so no channels were available; however, this was a minor inconvenience so we did not contact Trevor. Who needs tv in Whistler anyway? Sea to Sky Highway from Vancouver to Whistler has amazing scenery. We used Pacific Coach Lines; very reliable.KentuCky Visitor
5 out of 5 stars
Planning to return agaian
Review by
Went to Whistler for valentines/presidents day weekend and this place was perfect. The location in the village was great, right St the beginning of the walkway to the base of the main lifts. My boyfriend was concerned it might be a little far but it turned out to be a reasonable 5-10 min walk. The unit was clean and well stocked with basic cooking supplies. The biggest plus was the hot tub and the fact that it was way more private than most of the units in the complex and had nice views of both of the mountains. Didn't have any need to contact the property manager but there is a binder with a nice bio of the guy who runs the company and contact info was readily available so if we did need to contact I'm sure it would have been easily done. We will definitely use allseason vacation rentals again.
5 out of 5 stars
Manager Response:
Great to hear Samantha, Nothing like a private hot tub on the third floor deck with fantastic mountain views. Trevor
Nice property, good price
Review by
Nice property, good price
4 out of 5 stars
Excellent location and well stocked accommodation
Review by
We enjoyed three nights at Glacier's reach. The condo was small but perfect for what we wanted. All the items we needed and the hot tub was great after skiing. A little out of the way from the garage with lots of stairs. Great location near village and easy access to things. Price comparable to everywhere else.
5 out of 5 stars
Great stay.
Review by
Crystal G.
Had a wonderful time. The location is awesome. We would definitely stay here again.
5 out of 5 stars
Amazing View from the private hot tub!!!
Review by
Sheilah T.
Loved this place the location was perfect!!
5 out of 5 stars
Great stay!
Review by
Tyler B.
Loved our stay here! Right across from the market and a nice stroll through the village. would stay here again for sure!
5 out of 5 stars
100 Glaciers Reach
Review by
This was our first time renting a condo in Whistler. The location of 100 Glaciers Reach is terrific. It's just a short walk to the village -- you don't need a car at all. The condo itself was very clean and had a lot of the necessities if you're eating in. The BBQ is a nice touch -- we had steaks on our second night! The condo is very spacious and the hot tub was just what you want when in Whistler. Trevor is also fantastic to deal with -- we emailed him over a minor thing (we noticed a broken glass in the cabinet) and he responded right away. There was a slight problem with the lock and he gave us a work-around and replaced the lock after we left. He's very customer-oriented. Our only negative feedback is that it is clearly a rental unit with no luxuries. The paper towels and toilet paper may not be the thinnest in existence, but they were not a pleasure (my advice is to bring your own TP! ). I didn't figure out from the pictures that the master bed is a futon and it's about as comfortable as you'd expect a futon to be. The towels have seen better days. The coffee maker is old and cheap, and it would have been nice to have a couple of coffee sachets in the unit instead of having to buy a pound of coffee for 2 nights. The unit is three levels of steep stairs, so be mindful of that if you're traveling with young children. The condo complex itself looks like it needs some maintenance -- some of the paths and steps have more of a slope than is normal. Last but not least, the extra charge for only staying 2 nights left a bad taste. Overall it was a nice stay and again, the location and Trevor make up for some of the little concerns. While we would probably look around first, we would stay here again.
3 out of 5 stars
Awesome location, great property, met expectations
Review by
William C.
Highly recommended, great value and as always well maintained.
5 out of 5 stars
i would stay there whenever i go to whistler
Review by
Leo F.
I recommend this to anyone who is thinking of going to whistyler
5 out of 5 stars
Nice mountain view
Review by
David and Jennifer C.
My husband and I stayed here for 2 nights and the unit had everything we needed. I'll get the negative things out of the way first... the construction of this complex seems to be cheap, so the floor boards creak and move under the carpet. The fireplace did not work which would have been nice to use as a storm was rolling in. The bathroom window opens right onto the neighbours upper deck, so if you need to open the window at all, people can look right in, and even easily crawl through, so this could be a security concern if you left it open. I wouldn't rent it for more than 3 people as the living space is tight, but it was fine for the 2 of us. It is furnished nicely and the kitchen was well-equipped. The place was clean, and the hot tub was fantastic. I'm not sure where else you could sit in your hot tub and enjoy a view of both mountains in this price range. That was our favourite part! The privacy was fairly good as well. The location was great, close to shops and village stroll but without the noise. Will definitely come back!
4 out of 5 stars
Contact Us