109 Glaciers Reach a 2br with hot tub & pool in Whistler Village (Townhouse)
2 Bedroom(s) | 2 Bathroom(s) | Sleeps 6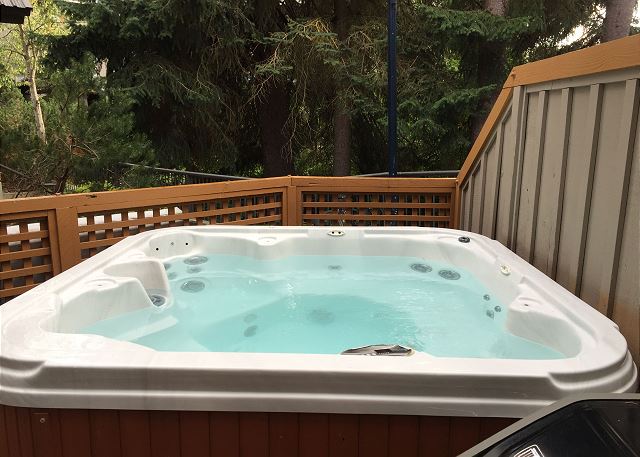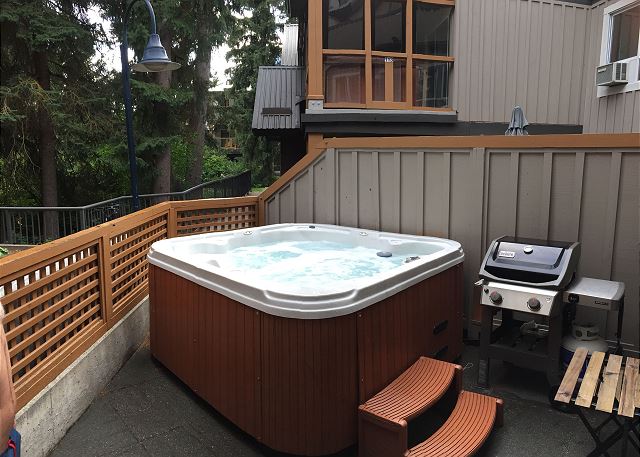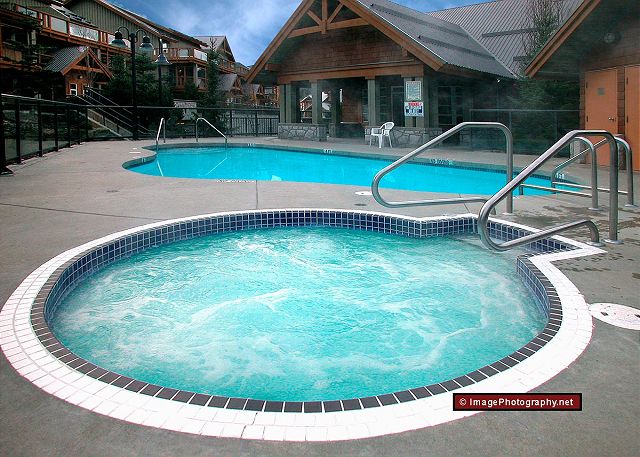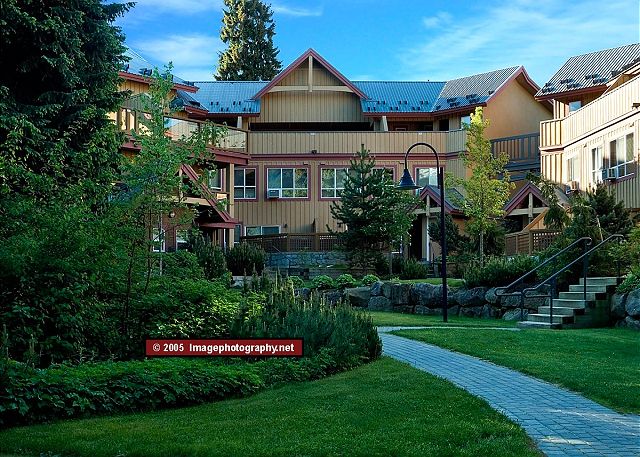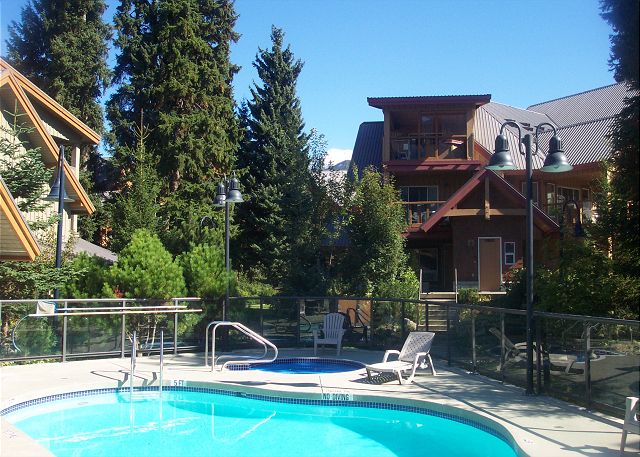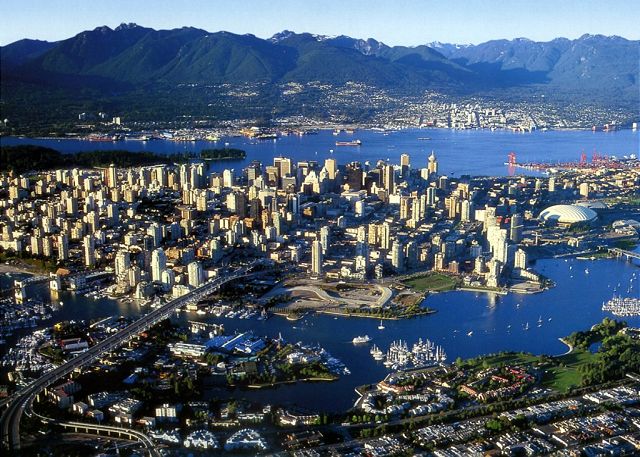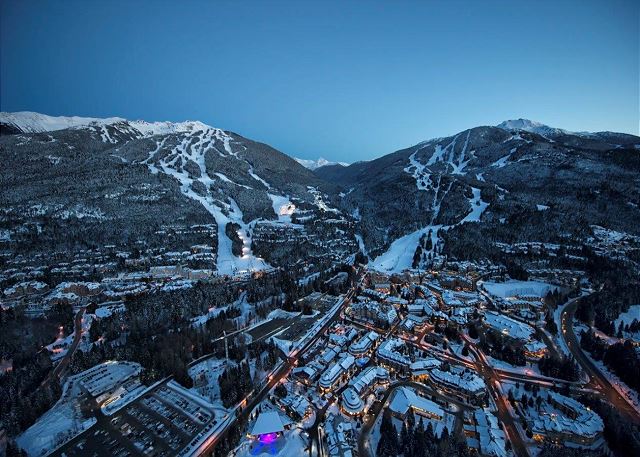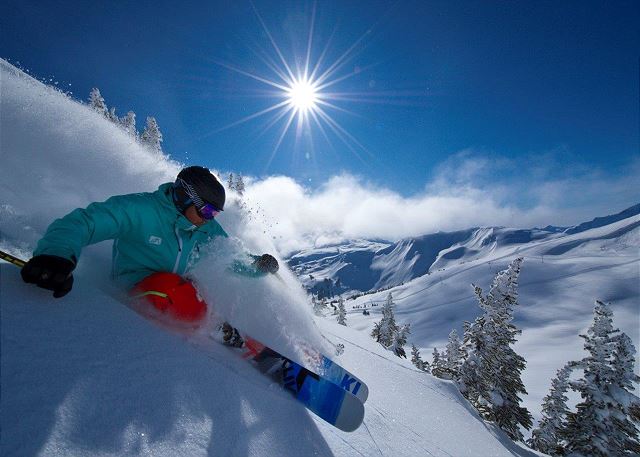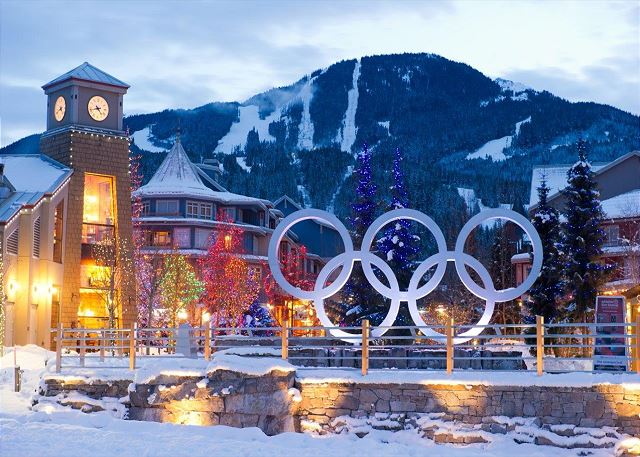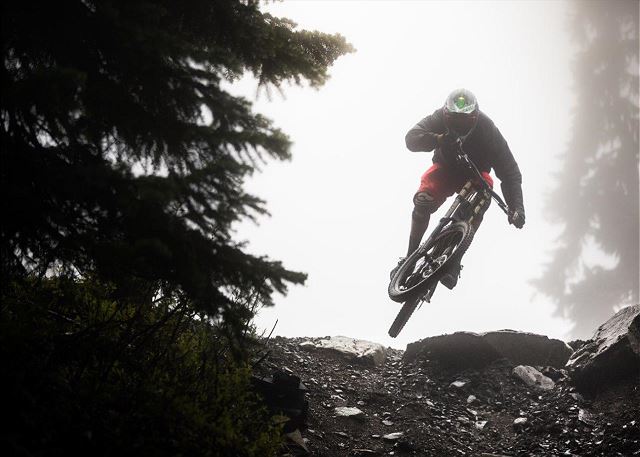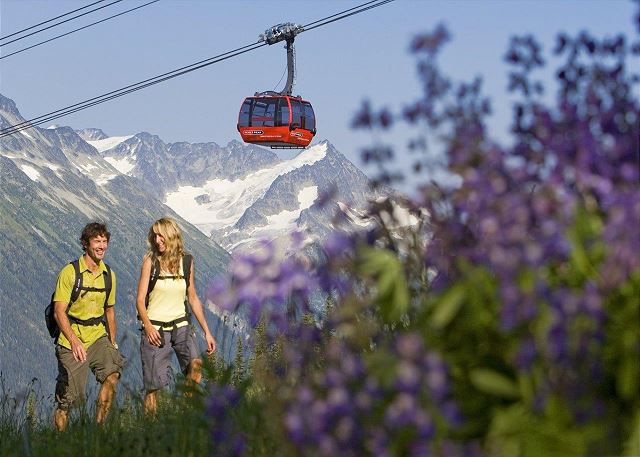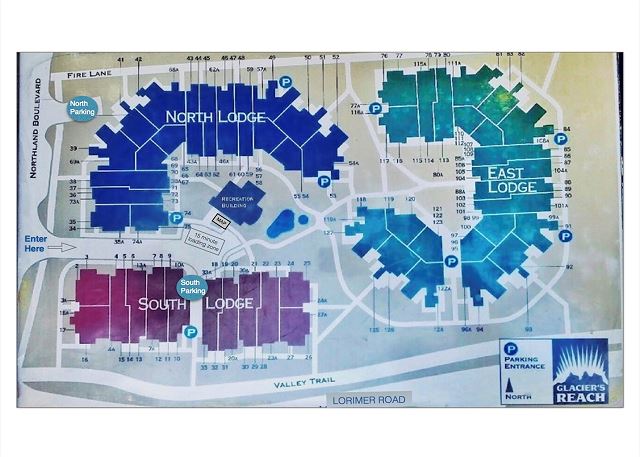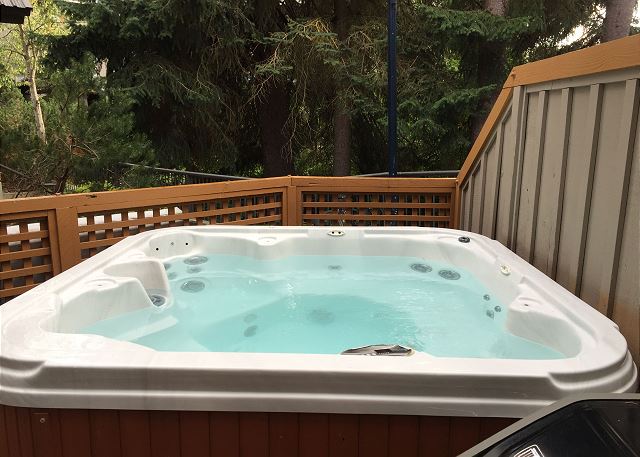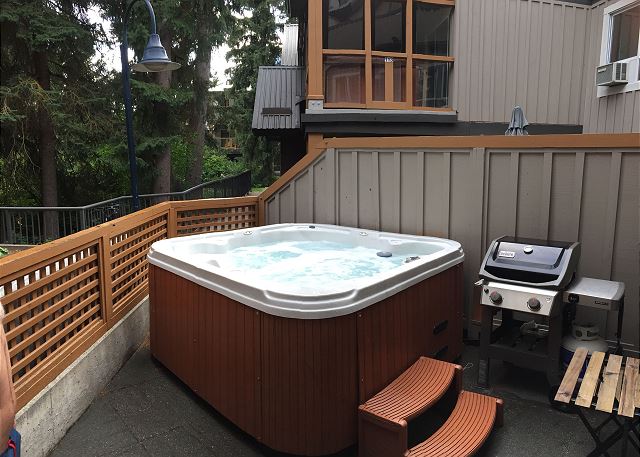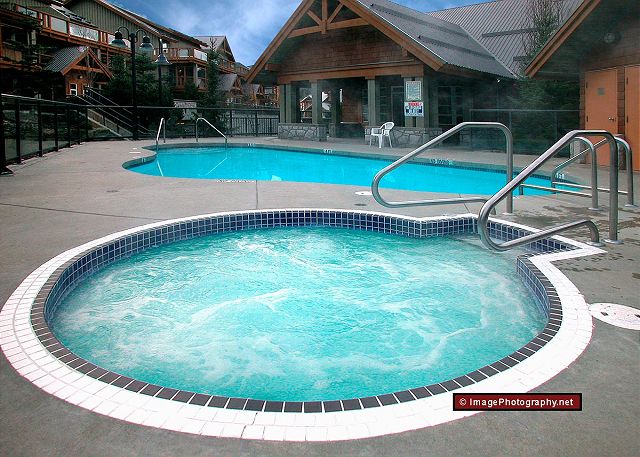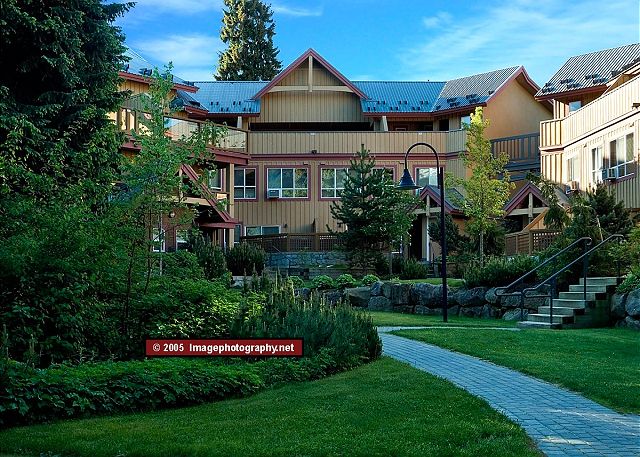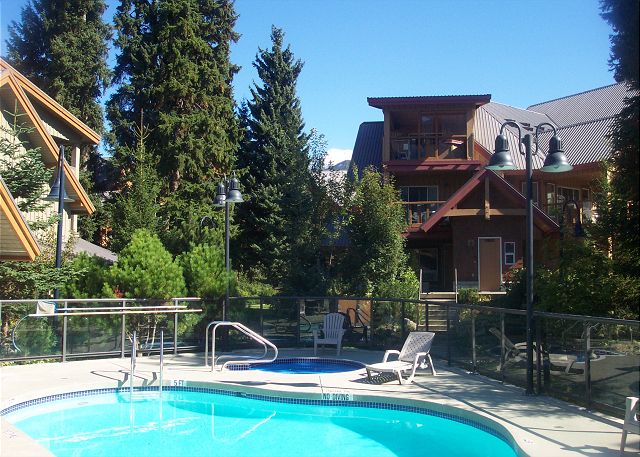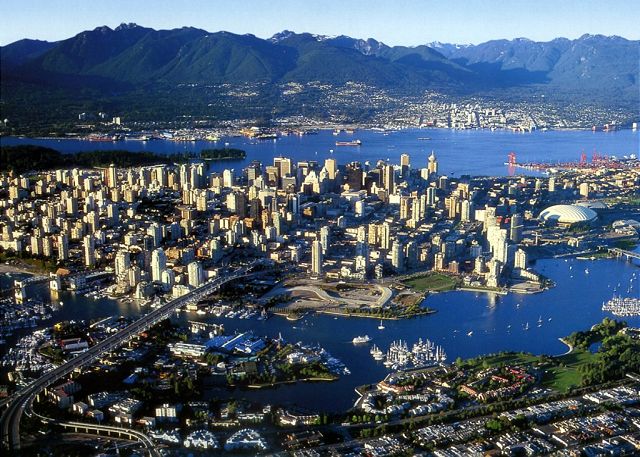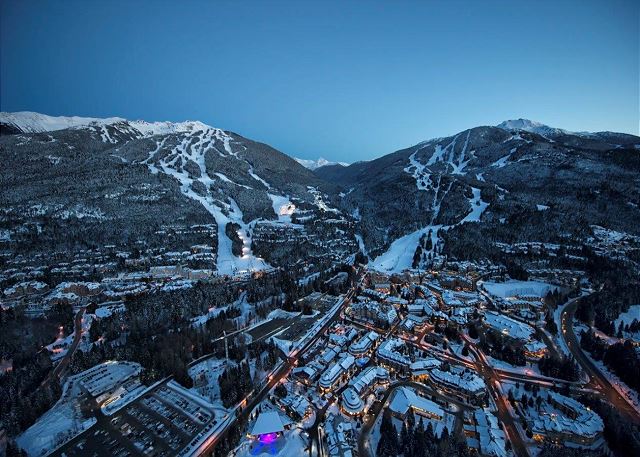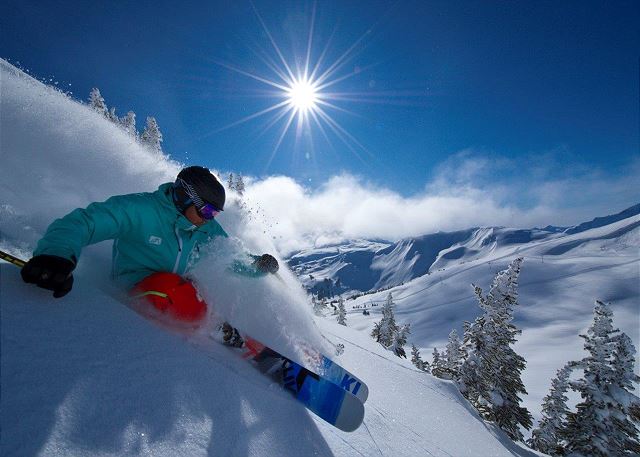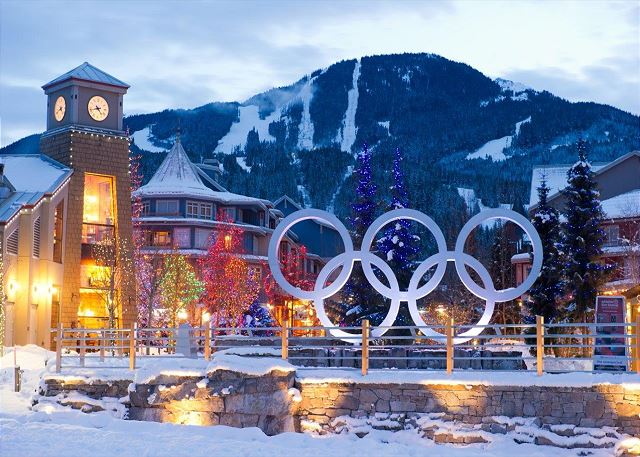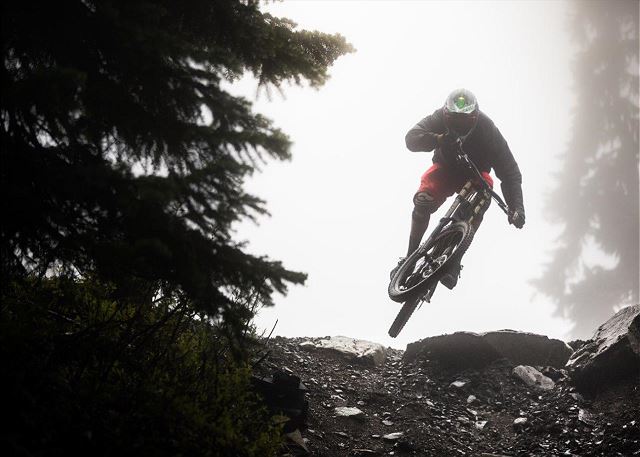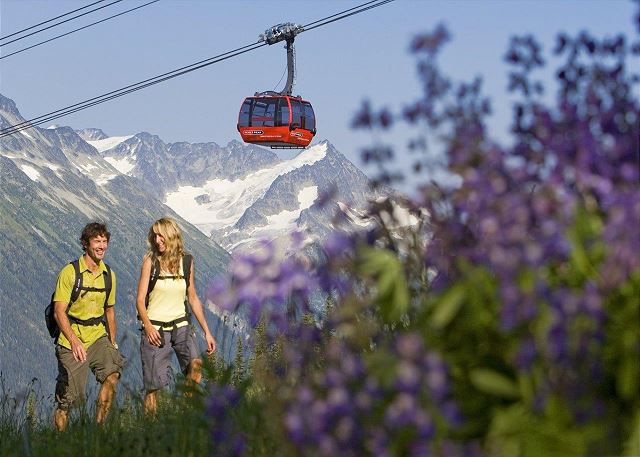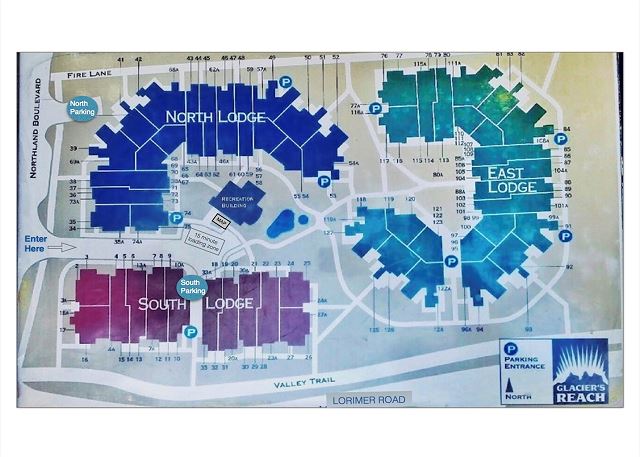 Description
We are proud of our Covid response. Here are some of the things that we are doing to keep our guests and staff safe; a minimum one-night gap in between guests, ideally two or more nights, fresh duvet covers for each guest, enhanced cleaning procedures, disinfectant spray so that you can clean the clean home again if you wish. The communal pool is open with restrictions including a sign-up sheet that goes up every morning. Free cancellation outside of 30 days or in the event of new public health restrictions. We manage several homes at Glaciers Reach and we do our own house keeping, this allows us to ensure that our homes are safe so that our guests can relax.



Our homes offer the luxuries you want and the conveniences you expect. They are exceptionally clean, well maintained and fully equipped with kitchen, laundry, Internet, private hot tub, pool, fire, free parking and a fantastic location in Whistler Village.



We have over 3000 guest reviews and a 4.5 star average rating so give us a call toll free atfor help planning your next Whistler Vacation.



Relax in a new private hot tub with views of mountains and the inner treed courtyard. Be entertained with a 40 inch TV after a great day of play. We hope that you enjoy all of the comforts and amenities of this fully equipped vacation home at Glaciers Reach.



Our guests appreciate the convenience of staying across from the Whistler Market Place and Whistler Olympic Plaza. Here you will find liquor and grocery stores, Starbucks, restaurants, shopping and the start of the picturesque cobble-stoned village stroll. All of our homes at Glaciers Reach are a ten minute walk or catch the free shuttle ride to the base of Whistler and Blackcomb mountains.



Some of the recent upgrades to this two bedroom two bathroom townhome include a new hot tub, BBQ and 40 inch TV. Other features include a gas fire place, heated year round pool, shared sauna, AC, free underground parking and high speed internet with Wi-Fi. This vacation home sleeps a maximum of six guests but four is recommended. The bedding consists of a queen bed, a bunk bed (single on top/double below) and a double pull out couch. All of our Whistler vacation rentals are professionally managed, well maintained and exceptionally clean.



Let us help plan your next Whistler vacation!



Trevor Chelswick (Owner & Manager since 1999)toll free

Whistler Vacation Rentals, accommodation at Glaciers Reach
Calendar
September 2021

| S | M | T | W | T | F | S |
| --- | --- | --- | --- | --- | --- | --- |
| | | | 01 | 02 | 03 | 04 |
| 05 | 06 | 07 | 08 | 09 | 10 | 11 |
| 12 | 13 | 14 | 15 | 16 | 17 | 18 |
| 19 | 20 | 21 | 22 | 23 | 24 | 25 |
| 26 | 27 | 28 | 29 | 30 | | |
October 2021

| S | M | T | W | T | F | S |
| --- | --- | --- | --- | --- | --- | --- |
| | | | | | 01 | 02 |
| 03 | 04 | 05 | 06 | 07 | 08 | 09 |
| 10 | 11 | 12 | 13 | 14 | 15 | 16 |
| 17 | 18 | 19 | 20 | 21 | 22 | 23 |
| 24 | 25 | 26 | 27 | 28 | 29 | 30 |
| 31 | | | | | | |
November 2021

| S | M | T | W | T | F | S |
| --- | --- | --- | --- | --- | --- | --- |
| | 01 | 02 | 03 | 04 | 05 | 06 |
| 07 | 08 | 09 | 10 | 11 | 12 | 13 |
| 14 | 15 | 16 | 17 | 18 | 19 | 20 |
| 21 | 22 | 23 | 24 | 25 | 26 | 27 |
| 28 | 29 | 30 | | | | |
December 2021

| S | M | T | W | T | F | S |
| --- | --- | --- | --- | --- | --- | --- |
| | | | 01 | 02 | 03 | 04 |
| 05 | 06 | 07 | 08 | 09 | 10 | 11 |
| 12 | 13 | 14 | 15 | 16 | 17 | 18 |
| 19 | 20 | 21 | 22 | 23 | 24 | 25 |
| 26 | 27 | 28 | 29 | 30 | 31 | |
January 2022

| S | M | T | W | T | F | S |
| --- | --- | --- | --- | --- | --- | --- |
| | | | | | | 01 |
| 02 | 03 | 04 | 05 | 06 | 07 | 08 |
| 09 | 10 | 11 | 12 | 13 | 14 | 15 |
| 16 | 17 | 18 | 19 | 20 | 21 | 22 |
| 23 | 24 | 25 | 26 | 27 | 28 | 29 |
| 30 | 31 | | | | | |
February 2022

| S | M | T | W | T | F | S |
| --- | --- | --- | --- | --- | --- | --- |
| | | 01 | 02 | 03 | 04 | 05 |
| 06 | 07 | 08 | 09 | 10 | 11 | 12 |
| 13 | 14 | 15 | 16 | 17 | 18 | 19 |
| 20 | 21 | 22 | 23 | 24 | 25 | 26 |
| 27 | 28 | | | | | |
March 2022

| S | M | T | W | T | F | S |
| --- | --- | --- | --- | --- | --- | --- |
| | | 01 | 02 | 03 | 04 | 05 |
| 06 | 07 | 08 | 09 | 10 | 11 | 12 |
| 13 | 14 | 15 | 16 | 17 | 18 | 19 |
| 20 | 21 | 22 | 23 | 24 | 25 | 26 |
| 27 | 28 | 29 | 30 | 31 | | |
April 2022

| S | M | T | W | T | F | S |
| --- | --- | --- | --- | --- | --- | --- |
| | | | | | 01 | 02 |
| 03 | 04 | 05 | 06 | 07 | 08 | 09 |
| 10 | 11 | 12 | 13 | 14 | 15 | 16 |
| 17 | 18 | 19 | 20 | 21 | 22 | 23 |
| 24 | 25 | 26 | 27 | 28 | 29 | 30 |
May 2022

| S | M | T | W | T | F | S |
| --- | --- | --- | --- | --- | --- | --- |
| 01 | 02 | 03 | 04 | 05 | 06 | 07 |
| 08 | 09 | 10 | 11 | 12 | 13 | 14 |
| 15 | 16 | 17 | 18 | 19 | 20 | 21 |
| 22 | 23 | 24 | 25 | 26 | 27 | 28 |
| 29 | 30 | 31 | | | | |
June 2022

| S | M | T | W | T | F | S |
| --- | --- | --- | --- | --- | --- | --- |
| | | | 01 | 02 | 03 | 04 |
| 05 | 06 | 07 | 08 | 09 | 10 | 11 |
| 12 | 13 | 14 | 15 | 16 | 17 | 18 |
| 19 | 20 | 21 | 22 | 23 | 24 | 25 |
| 26 | 27 | 28 | 29 | 30 | | |
July 2022

| S | M | T | W | T | F | S |
| --- | --- | --- | --- | --- | --- | --- |
| | | | | | 01 | 02 |
| 03 | 04 | 05 | 06 | 07 | 08 | 09 |
| 10 | 11 | 12 | 13 | 14 | 15 | 16 |
| 17 | 18 | 19 | 20 | 21 | 22 | 23 |
| 24 | 25 | 26 | 27 | 28 | 29 | 30 |
| 31 | | | | | | |
August 2022

| S | M | T | W | T | F | S |
| --- | --- | --- | --- | --- | --- | --- |
| | 01 | 02 | 03 | 04 | 05 | 06 |
| 07 | 08 | 09 | 10 | 11 | 12 | 13 |
| 14 | 15 | 16 | 17 | 18 | 19 | 20 |
| 21 | 22 | 23 | 24 | 25 | 26 | 27 |
| 28 | 29 | 30 | 31 | | | |
Available
Unavailable
Check-In Only
Check-Out Only
Seasonal Rates
| Date Range | Daily | Weekly | Monthly |
| --- | --- | --- | --- |
| 08/23/2021 - 09/06/2021 | $268.00 | N/A | N/A |
| 09/07/2021 - 11/22/2021 | $255.00 | $1,315.80 | $5,450.62 |
| 11/23/2021 - 12/15/2021 | $325.00 | $1,706.25 | N/A |
* Seasonal rates are only estimates and do not reflect taxes or additional fees.
Location
Guest Reviews of
109 Glaciers Reach a 2br with hot tub & pool in Whistler Village
Whistler, BC
---
Vacation Rental Reviews by
stars based on
Perfection!!
Review by
Hannah M.
We had a wonderful stay! The accommodation was in a great location- super central with bus stop right up front. The apartment was cosy with a fire and full kitchen with everything we needed. The hot tub was a superb was to end a day of skiing. Trevor was very helpful and responded quickly. Would highly recommend and looking forward to going back!
5 out of 5 stars
Central located with hot tun
Review by
Jaz R.
excellent location 19 mind walk to gondola Stayed with family Highly recommend
5 out of 5 stars
Glaciers Reach 109 Review
Review by
Kathryn P.
The 109 unit worked out well for our family of four. There were two full baths and plenty of room for everyone to spread out. This was important as we visited during the Whistler shutdown for the Covid-19 virus pandemic. We hiked everyday discovering a new trail or waterfall not yet visited. We had plenty to eat at home in the kitchen well stocked with spices, storage containers, and aluminum foil and plastic wrap. The private hot tub on our porch was put to use daily and was a favorite perk. We did not need to reach out to management as we had no issues. The door code worked out well for entrance and exit and we had plenty of parking spaces to choose from in the underground garage. Location was great just across the street from the grocery store. We look forward to reviewing in the future with reference to ski slope location and transit. Thanks Trevor, see you next year!
4 out of 5 stars
Comfy Stay
Review by
Suzanne L.
Place is just right for a party of 4, we spent a full week there. Everything is well equipped. Would definitely suggest to friends and come back again.
5 out of 5 stars
Whistler Vacation
Review by
The rental was a true find. It was an easy drive from the airport and the location was easy to find. Our unit was perfect for my son and I who came up for a ski/boarding vacation. It's was clean and accommodating. The location was great for getting to the lifts in the morning for grocery shopping and in the evening for dining when we didn't cook. We parked the car in the underground garage which was awesome since we had a lot of snow during our trip. I highly recommend renting from Whistler Lodging.
5 out of 5 stars
Perfect location for our stay
Review by
Jolanda B.
Great system with code and key for parking, documents that we received in advance with all necessary information and very detailed. Appartment nice and clean.
5 out of 5 stars
Great location
Review by
tara m.
We came with our 3 boys. Would stay again.
5 out of 5 stars
Wonderful stay
Review by
tom t.
Perfect choice for those who want to enjoy all excitement that Whistler has at a reasonable price. The location is right across the road from the grocer, liquor stores, etc. 10-12 minute walk to the Whistler Gondola makes a nice village stroll each day. Quiet for sleeping, wonderful amenities! Very helpful owner - Trevor.
5 out of 5 stars
Lovely and relaxing
Review by
We had a lovely time and enjoyed our stay very much. The hot tub was the highlight!
5 out of 5 stars
Great place
Review by
Cheryl C.
Geat place to stay comfortable and clean. The rules for the hot tub need updating though. When we first arrived we looked in the rule book to find that u cant go in the hot tub after 11 however when we went to go get in at 10 we got kicked out by property management as their is no hot tubs after 10pm
5 out of 5 stars
Our weekend away
Review by
Yvette M.
The accommodation was clean and spacious with everything we needed. The hot tub was definitely a lovely luxury treat. We were so close to Whistler and took every advantage to explore the area.
5 out of 5 stars
Pleasantly surprised
Review by
Debbie L.
We enjoyed our stay in the 2 bedroom home. The hot tub was a wonderful bonus! Very clean accommodations!
5 out of 5 stars
Beautiful family home
Review by
Lauren B.
Cosy family home, close to the village stroll where everything is located. The hot tub was great after a long day skiing and loved having access to cooking amenities. Trevor was incredibly helpful with check in , allowing us a last minute early arrival which was so greatly appreciated. Loved our stay and would happily teturn
5 out of 5 stars
Whistler Family Vaction
Review by
Cindy P.
Our visit to 109 Glaciers Reach was very enjoyable. We were dissappointed apon arrival to find the hot tub was cold as it had been drained and was reheating. The bed in the 2nd bedroom was hard. Trev was awesome! I would email him in the morning and within a few minutes he'd be at our door with a solution. He brought us a new coffee pot and a matress topper for the hard bed. Thank you!
4 out of 5 stars
Manager Response:
That is what I do 🙂 Trev
Great spot for familes
Review by
Karen F.
We were very happy with the location of the rental to town, pool was a hit and the hot tub was very nice. Kitchen was small but well equipped. I'm sure we will be back..
4 out of 5 stars
Tough Mudder Whistler rental
Review by
julie n.
A nice escape to Whistler and a very nice condo experience
4 out of 5 stars
Amazing place, lots of room, clean.
Review by
Andrew T.
Great place, great people to deal with! Will stay there again!
5 out of 5 stars
Easter at Whistler
Review by
Enjoyed the location of the condo! There were 4 adults staying and although a little cramped it certainly served its purpose! The hot tub was an issue with the neighbour next door at 3am until 4:15am...during that time it was although they were inside the main bedroom upstairs! Kitchen was put to good use and the location to the grocery store was perfect. Great Vacation!
4 out of 5 stars
Home by the Mountains
Review by
Glacier's Reach was a perfect place to stay at Whistler.
5 out of 5 stars
Great place to stay when you go to Whistler!
Review by
Experience was great; people are excellent; property was clean and nice!
5 out of 5 stars
Whistler lodging
Review by
Perfect! Very easy to access and close to the Village! Home has everything you need for the perfect getaway. Getting into the garage was only a bit confusing because we missed where to put the garage key when we first drove in. Figured it out and had a great stay!
5 out of 5 stars
Whistler experience
Review by
Very clean in a great location. The covered parking was a bonus. Trevor, the property manager, was extremely responsive the one time we had to call and he answered the phone personally. The only issue we had was the "lack" of adequate sound insulation.
4 out of 5 stars
Location, location, location!
Review by
Deirdre S.
We had a wonderful time in Whistler! Trevor and his staff are very responsive and helpful. Especially Sarah!!!! The apartment was clean and had everything we needed for our stay. Trevor had our lift passes waiting for us when we arrived which was really helpful. Unfortunately the place he contacted for our rentals were not very helpful with advice regarding my son and his girlfriend's rentals. A suggestion that really helped us: bring earplugs for sleeping! The walls are thin and the apartments are close so any evening coming and going is heard by all. Also, the apartment we stayed in (#109) was quite adequate but quite small - no extra floor space for morning stretches. Also, we got very creative with hanging damp ski clothes downstairs - almost no hooks and no coat closet. We were very pleasantly surprised by the amount of drawer and closet space upstairs. The location is so close to the Village Walk which is FANTASTIC. And the quick walk to the shuttle and quick shuttle ride to the gondola is perfect.
4 out of 5 stars
Great location at Glaciers Reach
Review by
A lovely Christmas holiday in a magical place.
5 out of 5 stars
Perfect little getaway
Review by
Michelle C.
We had a wonderful stay in this warm 2br unit, really enjoyed the hotub and had all the amenities we needed to relax and unwind.
5 out of 5 stars
Comfort, location and space
Review by
Karrie S.
Townhome was clean, well laid out, stocked with clean towels and sheets, kitchen space and basics -making the stay enjoyable. Just a short walk to the Whistler Market and village. The hot tub and BBQ proved to be a great 'night in'. Highly enjoyed, would do it again.
4 out of 5 stars
Great village location
Review by
Overall a great location. The condo was smaller than I expected and a bit rough in a few areas but you couldn't beat the location. There was construction all week outside our unit and Trevor refunded us a night to make up for the inconvenience and construction noise.
4 out of 5 stars
Will go back
Review by
Marshall M.
Everything as advertised. Enjoyed use of the private hot tub, pool, bike storage room, free parking, TV, video games, washer/dryer, etc. Directions for use, check in, and check out were very clear even though check out process was a little tricky needing keys for parking garage while also needing to leave them in the room. We had noisy neighbor issues late at night (2:45 AM) one time, but didn't last long enough to make a fuss over.Probably our favorite aspect of the stay was the location. We never used our car upon arrival--just walked and biked to everything we wanted to see/do. Great location.We will plan to go back.
5 out of 5 stars
109 Glaciers Reach
Review by
Leanne S.
proximity to the village was fantastic, parked our car and never used it again for the entire week we were vacationing!private hot tub was a lovely treat after a day of skiingthe unit itself is showing some age and could use a refresh of paint. we are a family of 5 and used all the beds, including the hide-a-bed in the living room, which wasn't super comfortable for our teenage son (although not many beds of these types are) the master bedroom has a constant "humming" noise and the sound of water running all day and night, i suspect from the unit above, perhaps a hot tub on the roof?the appliances were all working well, and the laundry was a huge help and really a must when staying a week.kids loved the video gamesthank you for sharing your place with us 🙂
3 out of 5 stars
Whistler Christmas Getaway
Review by
Melissa P.
A great pre-Christmas get away for the family. We had a wonderful stay at glaciers reach. Great location, clean and comfortable. It was perfect for our family of 5. We will definitely visit again.
5 out of 5 stars
FAMILY WEEKEND GET AWAY
Review by
Joanne H.
This property was perfect for us especially the hot tub. Wish the hot tub was covered though. The property needs a bit of TLC but for the price I thought it was good.
4 out of 5 stars
Awesome vacation !!
Review by
Kelly G.
This was our first trip to Whistler and we were very satisfied with our stay . Our unit was clean , close to everything we wanted to do . The hot tub was really nice touch !! This was a great vacation and we will be back ! Thank you Trevor !
5 out of 5 stars
Super Summer Value
Review by
Joan B.
Property looked even better than the photos and was easy to access based on the instructions. Kitchen well appointed and both beds were very comfortable. Second bedroom has a bunk with almost double bed for the bottom one, but due to shared upper bathroom think this would work better for a family rather than couples.Our son loved having the shared pool available, but adults be warned - it's very cold, hot tub much better!Property is well located for the supermarket and is about a 10-15 min walk to the centre of Whistler. We didn't take our car from the garage when we were there.Glaciers reach is not a 5 star property but it's clean, well maintained and offers excellent value for money.Overall very happy and would definitely rent from Allseason vacation rentals again.
5 out of 5 stars
July 17 to 27 2015
Review by
Sandra N.
Enjoyable . Close to village and bike park. Quiet for the most part! A couple of nights we were woken up by neighbours. Cleaning staff was excellent. The place needs some work. The screen door is broken. Air conditions were leaking. Dish washer was difficult to load and unload and didn't always clean the dishes. Broken kitchen chair back. The fridge went from not being cold to too cold. The BBQ lighter didn't work. Overall we had a great stay.
3 out of 5 stars
family and friends
Review by
Sharon L.
awesome weekend spent with our adult children and some of their friends. Loved the hot tub (thanks for making sure it was turned on before we got there), appreciated the BBQ, and found the beds comfortable. Kitchen was quite well stocked and we were happy to have a dishwasher. The location was excellent - so close to the village and the cycling trails. Having a secure place to park the cars meant we didn't have to take the bikes off the vehicles until we used them. We had a great weekend.
4 out of 5 stars
Great! Great! Great!
Review by
Spence U.
The condo was super clean and very comfortable. It was also very convenient to the market and the village. Everything we needed was there. We loved the jacuzzi tub. We didn't get a chance to use the outside hot tube but we wanted to. Working with Whistler Lodging was easy and very professional. We will definitely stay here in the future and we will recommend it to anyone we know heading to Whistler.
5 out of 5 stars
Glaciers Reach #109
Review by
Isabelle M.
Extremely well located with free shuttle to ski lifts and grocery store just across the street. Spa is nice. But the property is only for 4 people and i am generous because there is NO room to keep the skis, boots and all!!! Only 4 chairs to dinner table and the couch is not confortable for sleeping.
3 out of 5 stars
Excellent apartment
Review by
Haydn G.
everything was ammaculate including the service.
5 out of 5 stars
Great Value
Review by
We like that the rental apartment is operated remotely. Owner Trevor gave detailed information so there was no problem accessing the apartment. The apartment is clean. Good location, minutes drive to the Village. Definitely will rent again.
5 out of 5 stars
central location, very small pool
Review by
There was a mishap with the condo's access info being sent to us, and on the first day of our stay, it took 3 hr before the property manager returned our calls. I would recommend that were he to not be available for any period of time, there should be a back up contact available for emergencies.
3 out of 5 stars
Hanging with friends at Crankworx
Review by
mark s.
We enjoyed our stay at Glaciers Reach, the unit was just what we needed for our week at Crankworx
4 out of 5 stars
Excellent
Review by
Victor L.
This was my first time at Glacier Reach in Whistler, and I had a great time. The condo was clean and everything in it was as described. Can't wait to go back.
4 out of 5 stars
june family get-together
Review by
relaxed while in Whistler and enjoyed visit with family and walks in the village
5 out of 5 stars
Great location
Review by
We could walk to the chairlift and pick up dinner on the way home . The hot tub was a treat . In April there was no problem with noise . A wonderful vacation for the family , reasonably priced . Thanks
5 out of 5 stars
Excellent Stay At Glacier's Reach
Review by
Myself and 3 friends rented a 2BR condo, with private hottub, just on the edge of Whistler Village for 5 nights. Condo was spacious, close to the town, and reasonably priced. Would definitely come back!
5 out of 5 stars
Manager Response:
Great to hear Michael, we have done a lot to 109 in the last two years to make it a great rental including hot tub, Flat screen, BBQ, couch... Trev
Convenience and location
Review by
Leslie M.
We had a great week in Whistler! The condo was super convenient to the village, stores and the shuttle bus. We would totally stay here again and loved the private hot tub after skiing all day.
5 out of 5 stars
Manager Response:
I am glad that you enjoyed your stay with us. Trevor
GReat Place to be!!!
Review by
We have been staying at Glaciers Reach in "Trevor Chelswick" condos for the last 5 years we went to Whistler, it is always very clean and all what you need is in the appartment!.The location is amazing very accesible.thanks for keeping the place in good shape!
5 out of 5 stars
Great stay in Whistler
Review by
Dianne P.
The rental was clean and well supplied. Each unit had a hot tub which was great.
4 out of 5 stars
I wish the main floor was bigger. Air conditioning was ancient.
Review by
Great location. Suitable for a family with two small children. Bunk bed and air conditioning need to be replaced. Hot tub great
3 out of 5 stars
Loved It
Review by
Stephen J.
Great place, the hot tub on the deck was the best. Great location, right next to the shopping and a short walk to everything. We will be back.
5 out of 5 stars
Great location, good package, a bit noisy unit
Review by
Oleg S.
It was our first stay in Whistler for more than one day. For our 3 kids and for us it was a nice winter vocation. I would say, that unit's location is great, close enough to all the attractions, yet quiet and privat. We had no issues with management, everything was well organized and smooth for us. The only tiny issue I would mention was a strange noise we could hear all the day and night long. It sounds like if a hot tub pump operates 24 hours a day just above your bedroom's ceiling. Even though we had got quite tired by the end of the day, that noise still was able to bother us and it took too long to get used to it and fall asleep. I would ask the management to deal with that issue and fix it. Anyway, we would recommend Glaciers Reach to our friends with kids as the nice and worthy place to stay in Whistler.
4 out of 5 stars
Condo needs some comfort upgrading-couldn't recommend without it
Review by
Robert S.
While the condo was well located, there were a few things that need to be fixed to ensure the comfort of your guests. First, the dining chairs have to go. You cannot sit in them. We NEVER ate at the table because they were so uncomfortable. They are shot. Second, the unit needs a new hide a bed. It is all springs. Third, I don't think it would be possible to find cheaper, grittier towels and sheets. These were like staying in motel 6. For the price you get for this condo, it is rediculous to have to dry yourself with sandpaper. Changing these few things, which would not be inordinately expensive, would make all the difference in the guest experience. I suggest that the manager take his family and try staying there for the weekend. This will all become apparent.
3 out of 5 stars
Great place
Review by
Andrew L.
This condo was in a great location, very comfortable and clean. It was perfect for two of us, may have been a bit cramped for four adults. The hot tub was an added plus, although as indicated in other reviews it was not very private.'
5 out of 5 stars
Review
Review by
Susana T.
We had a couple of issues while on our stay. #1 there is no longer security on the premises which is a problem with noise control. We had a couple staying 2 doors down that decided to have a hot tub party at 1:30 am and went on to 3:00 am until we went and asked them to take inside. We tried calling the "security" number on file in the folder provided in the unit and it is no longer in service. We also tried contacting the owner and left a message and never heard back from him about this issue. That is unacceptable. #2 the unit's master bedroom is right below another unit outdoor hot tub and therefore there is a terrible loud humming noise constantly and when the tenants use the hot tub especially first thing in the morning the noise is terrible. I wish I would have been informed about this prior to renting it. Besides that, the unit was very spacious and clean and had great amenities and the little extras like the Sony PS3 and large TV were a bonus. I would recommend this unit but full disclosure needs to be available.
4 out of 5 stars
Love Glacier's Reach, just don't love this unit
Review by
We have stayed at a number of units in Glacier's Reach and love it there. It's perfect for a family. The location is very convenient - close to the grocery store and park, an easy walk to Lost Lake, plus the pool is great for kids. We usually stay with another couple when we go up, but this unit was not ideal for 4 adults – much more suited to a family with kids. We found it cramped (especially the kitchen) and the bunk bed mattress was really uncomfortable and the room small. Unfortunately the air conditioner in this room also did not work and it was extremely hot being on the second floor. The remote control also did not work and neither did the hot tub, but we never did call the property management on those items – I'm sure they would have been quick to fix it. Finally the dining room chairs were very uncomfortable. An adult could not sit longer than 10 minutes on them as there was no padding left on the cushion part. So we could not really sit to eat dinner, which was a disappointment. While the unit was our least favourite that we have stayed in, the property management was good as always. Trevor and his team are very responsive and we were able to get a high chair delivered to our unit at no charge, which was nice and some cleaning issues were dealt with right away. I would recommend looking at another unit to stay in – there are many great units in Glacier's Reach.
3 out of 5 stars
Whistler Stay
Review by
Barry W.
Nice condo. We enjoyed our stay, except the A/C didn't work...and it was 95*F during our stay. Sleep was difficult. Cheers.
4 out of 5 stars
Whistler Getaway
Review by
vicente a.
Awesome place. I would recommend this place to my friends
5 out of 5 stars
Great spot!
Review by
Alison H.
Great spot to stay for a weekend of fun in Whistler. Great location, spacious, and hot tub was a blast. Thanks!
5 out of 5 stars
Great Time In Whistler
Review by
Eva R.
Thanks Trevor for another great stay at Glaciers Reach. We had great fun in the hot tubs!! My friends are all planning their summer trip to Whistler staying in your accomodation!
5 out of 5 stars
Great location but shabby furnishings
Review by
For a family, the location close to the Olympic Plaza skating rink and playground is fantastic. But, unfortunately, the unit itself was a little run down, with water spots on the celing and dangling light fixtures. And the furnishings need to be updated to make it comfortable. The sofa cushions were so worn you felt like you were slipping off the seat and you could feel the chair frames through the padding. A few updates and this would be a much nicer place to stay.
3 out of 5 stars
Manager Response:
Thanks for your feedback Laurel, I have already started shopping for a new couch for this home and I will spend some time in the home this week to ensure that everything is in good shape. Trevor (manager)
Christmas in Whistler
Review by
A lovely condo very close to village and amenities. Regular bus to slopes from across the streets. Had two pminor problems whilst there and Trevor was only a phone call away and both problems resolved within minutes. Hot tub was fantastic.
5 out of 5 stars
Whistler!
Review by
Jesse G.
Whole experience was really great, starting from the very comfortable booking process. Room was great, very clean! Best part about staying at glaciers reach was definately the location, right accross from the IGA and other ammenities.Thanks for everything!
5 out of 5 stars
Excellant place to stay
Review by
Kam A.
We have now stayed at this place three times and would come again. Our kids only want to come back to this place. Location is excellent as it's next to the village. We had a great time and would totally recommend this to families.
5 out of 5 stars
A Fantastic Stay! (July)
Review by
Great location and a quick walk to many of the fantastic attractions that Whistler has to offer (hiking, Whistler village, bike trails, etc.). Trevor was very kind and professional and prompt in answering any questions or concerns we had. Security did a fine job of trying to keep weekend noise to a minimum and was very polite when informing us that the hot tub was not to be used after 11pm. The hot tub is on the ground level with little privacy, but we still managed to enjoy it. Overall, we had a wonderful stay and cannot wait to book at Glaciers Reach again!
5 out of 5 stars
Manager Response:
I am happy to hear that the new security company was effective and polite, this is a tricky thing to keep everyone happy. Trev
good times despite the rainy weather
Review by
Lucas M.
everything was great ..although there was a strange incident in which my girlfriend was asleep on the couch and apparently someone rang the doorbell and then just walked right in on her before she could even get to the was a woman claiming she worked there and that she was just stopping in to see if anybody was staying in that unit? not sure if she actually worked there or what was going on. seems to me that if you work there you should know that the suite is rented, or that there must be a better way to find out if it is rented other then entering the suite. (also there were towels and things on the patio so it was clear there was someone staying there) Either way we had a good time and it is definately a nice place...the hot tub is awesome!
4 out of 5 stars
Manager Response:
Sorry about my cleaner coming into your home by accident. That was my fault, I had put your home on the departure schedule for that day and my cleaner thought that you had already departed. Glad that you had a good time in Whistler and that you enjoyed the new hot tub. Sincerely Trevor (manager)
Good times
Review by
Quiet, well maintained. A little walk from the main village and food. Comfy and relaxing, a great stay in Whistler! Will stay here again!
5 out of 5 stars
Great stay at Glaciers Reach
Review by
Unit is very well equipped. Problem with hot tub was resolved immediately. Location is super convenient.
5 out of 5 stars
Good location, Reasonable Price, Tough to Access
Review by
Getting from the parking to the unit was difficult at best, especially when travelling with an infant as we need to "lug" an incredible amount of "stuff." Accessing the unit from the parking was very difficult, requiring countless trips along poorly lit, narrow and slippery pathways. Something as simply as more ramps and perhaps even a community wheelbarrow would be helpful. Otherwise, its a fine location. The unit was clean, affordable and had all the ammenities as well as being close enough to the village for easy access while still being away to enjoy the quiet.
3 out of 5 stars
Manager Response:
You can park under the home and by using the closeses stairway you can significanlty decrease the distance between the home and your vehicle. Trevor (manager)
Not enough room for 6 and all our gear.
Review by
Thomas M.
our unit was far to small for my brother rented unit 41 and had double the living space at the same price.41 has 3 patios and a barbque.109 has 1 deck full of snow no the end of a hard day of boarding there was very little space-furnature to get comfortable.Maybe if I hadn't seen other units I would be more satisfied.The complex is in a very good location,close to everything.
3 out of 5 stars
Manager Response:
I recomend 4 adults in each home and this group had 6 adults staying in it for 9 day, I am not surprised that they felt a little cramped. I have recently added anew hot tub bbq, 40 inchTV, PS3 and a stero with I pod dock to this home. Trevor (manager)
Great time
Review by
Was in fine condition. No issues. We tried to stay in hot tub past 11pm but security came around - but he was friendly & reasonable & non-confrontational so we were good.
5 out of 5 stars
Great Winter Get Away
Review by
We had a great time and the condo was perfect. There were 2 adults and 4 children in our party and the condo fit us perfectly. The kids really enjoyed the hot tub. We had a little noise issue our first night, but Trevor handled it promptly and we thoroughly enjoyed the rest of our stay.
4 out of 5 stars
Bring your ear plugs
Review by
Place was ok but noise was too much.
3 out of 5 stars
Good value
Review by
Melanie B.
We were very happy with our stay. The home could use some minor repairs (a few light fixtures weren't working, the jet-tub upstairs leaked when filled to the jets-level, hot tub cover was falling apart), and some of the kitchen-ware was dirty upon arrival.. Overall though, we were very happy with our stay, and would definitely come back.
4 out of 5 stars
Contact Us