120 Glaciers Reach a 2br with hot tub & pool in Whistler Village (Townhouse)
2 Bedroom(s) | 2 Bathroom(s) | Sleeps 6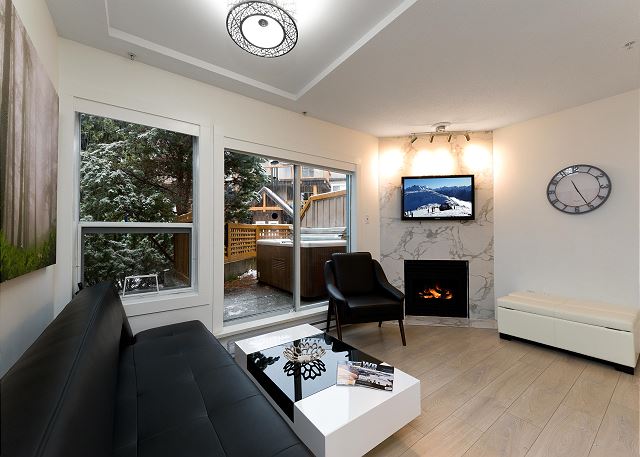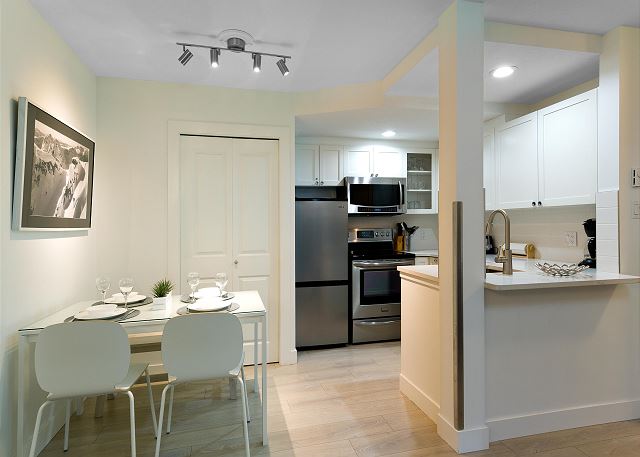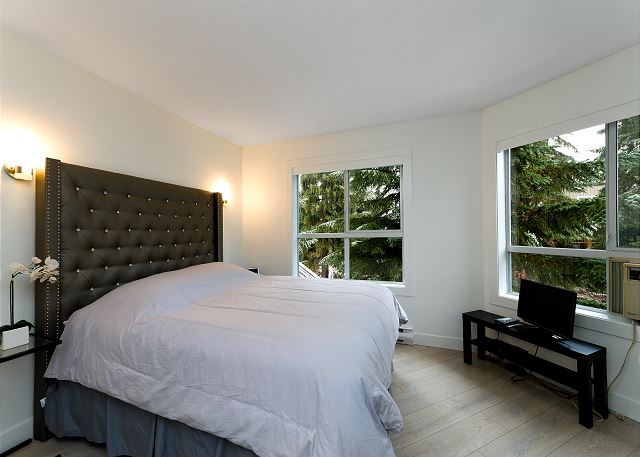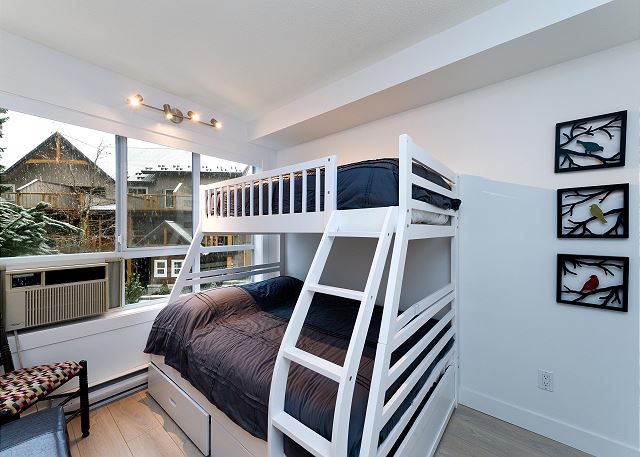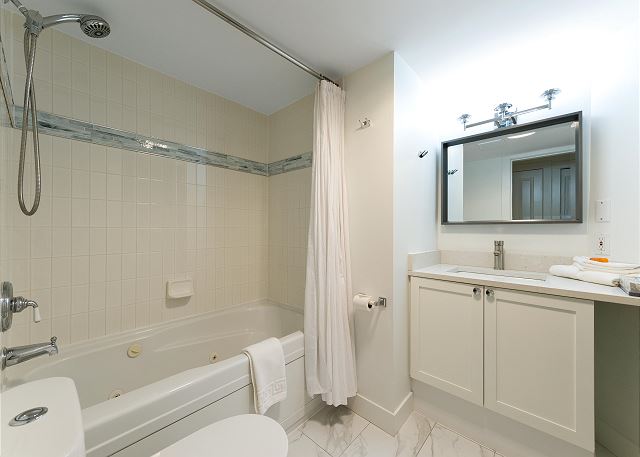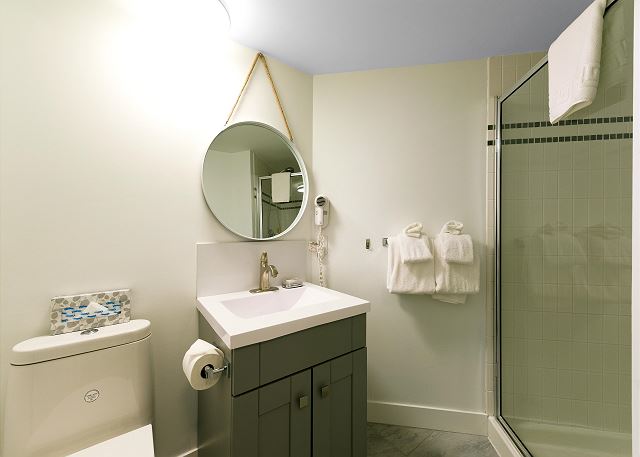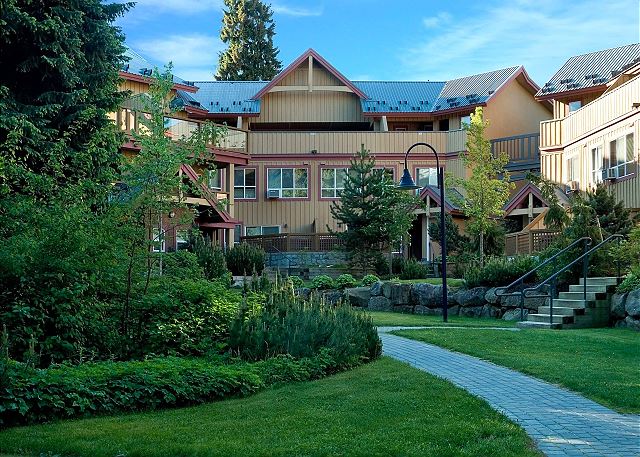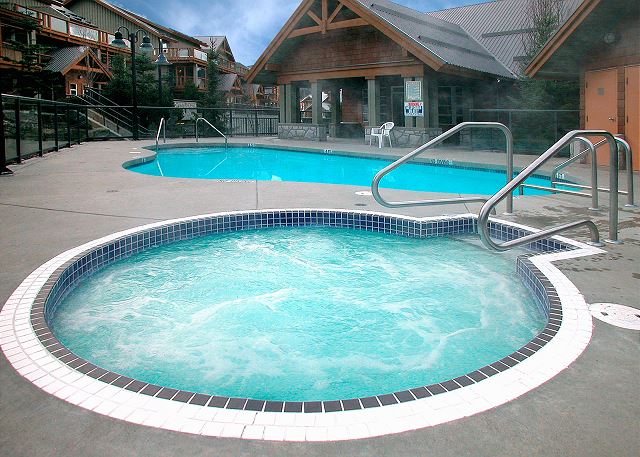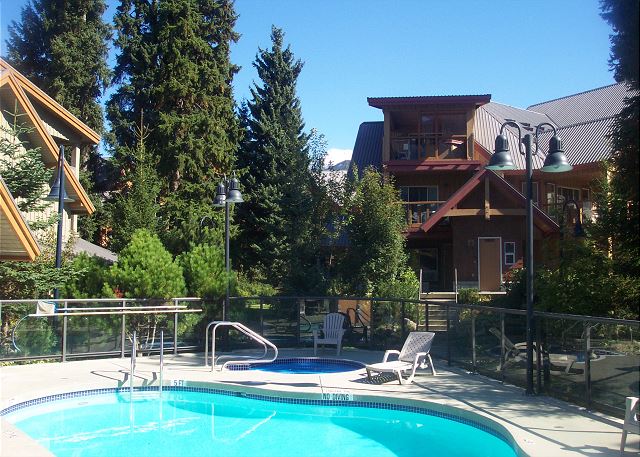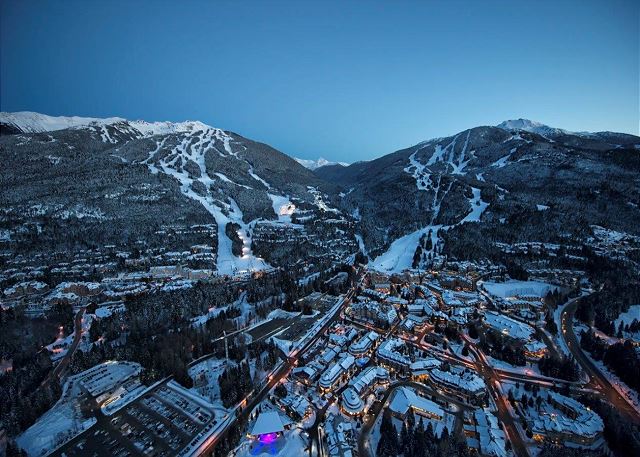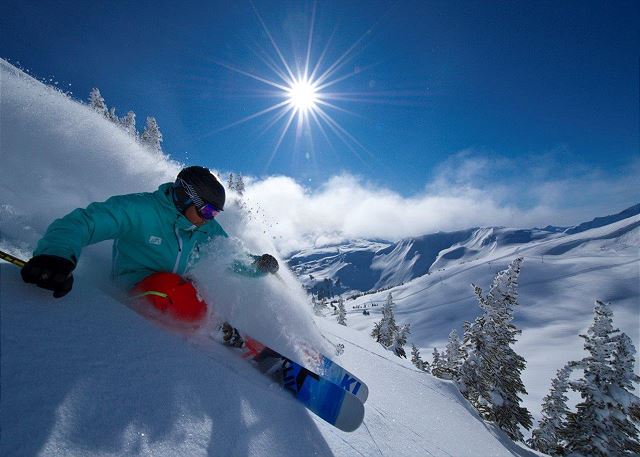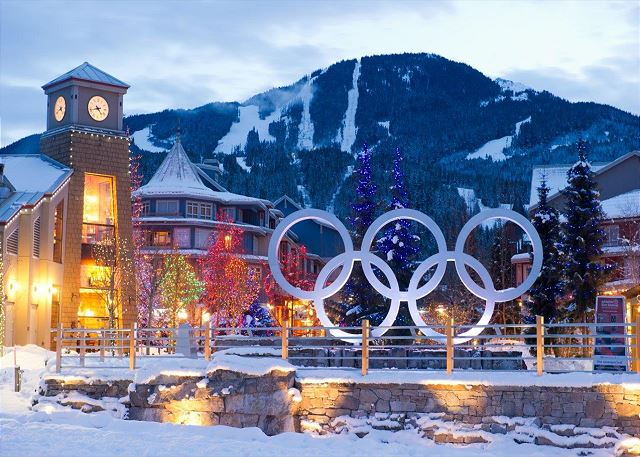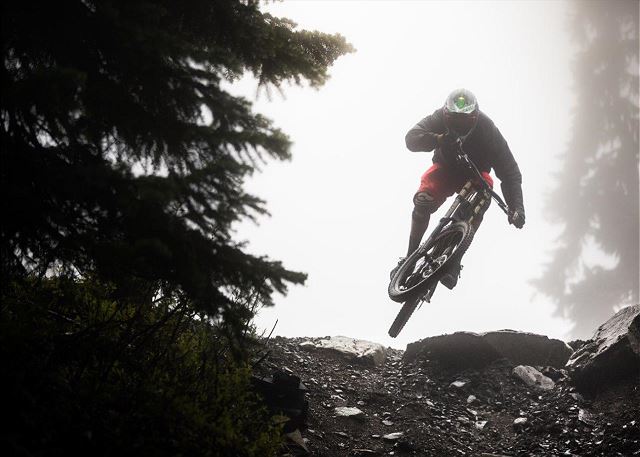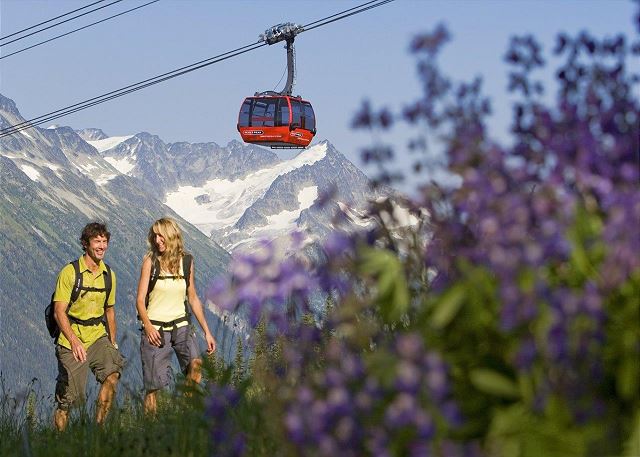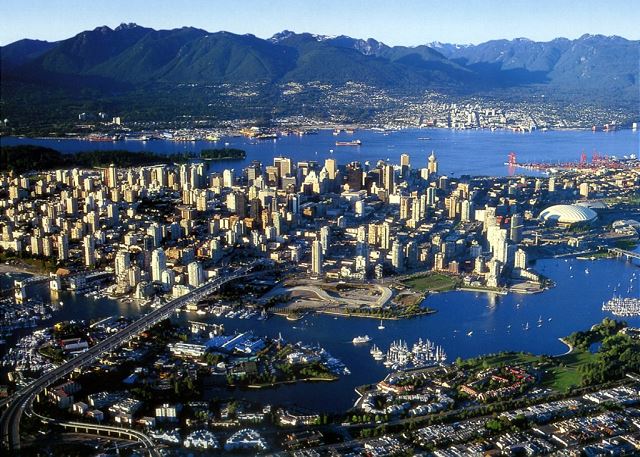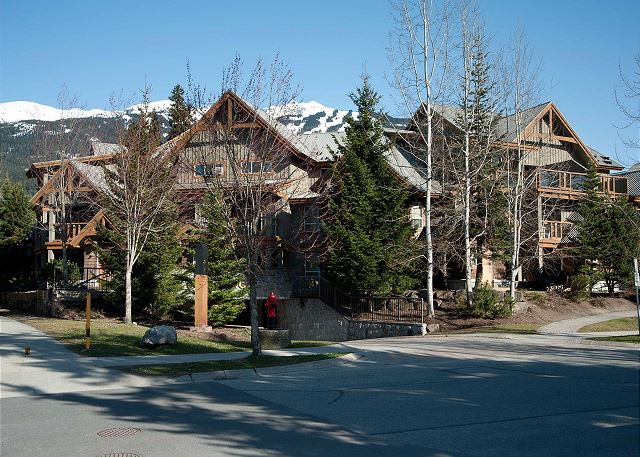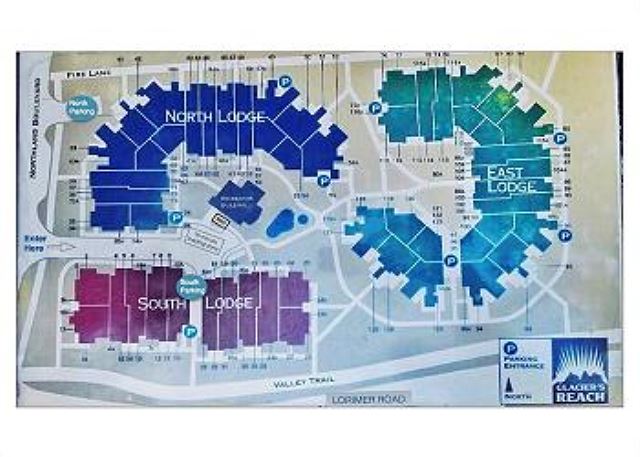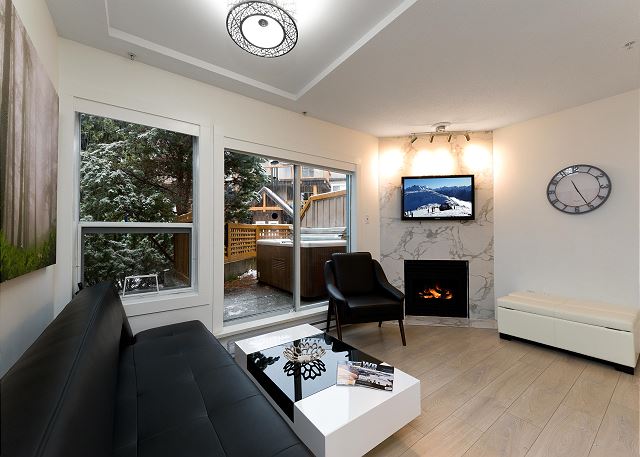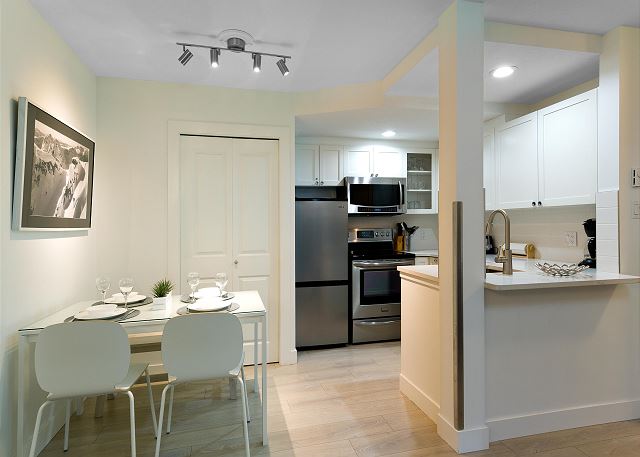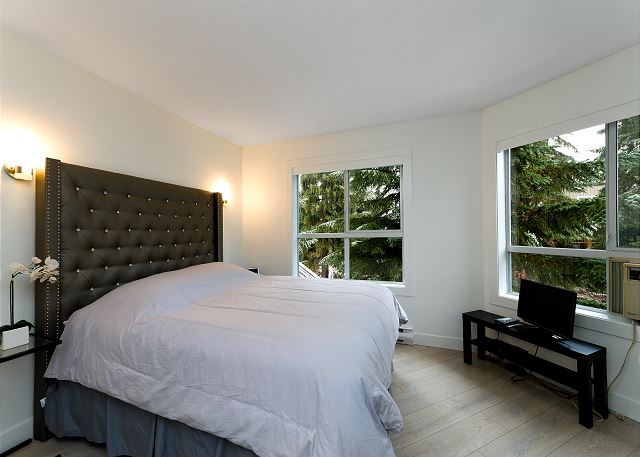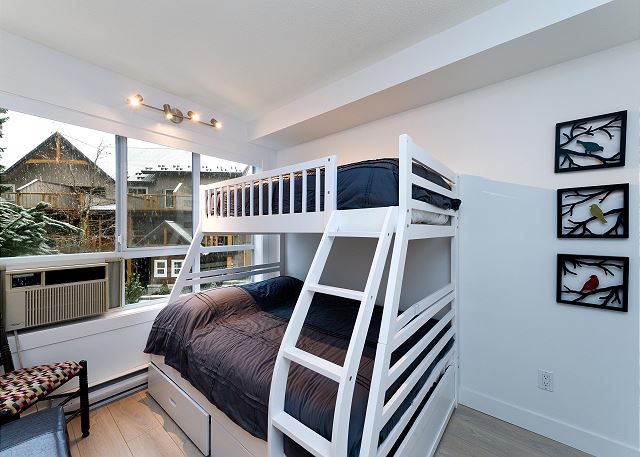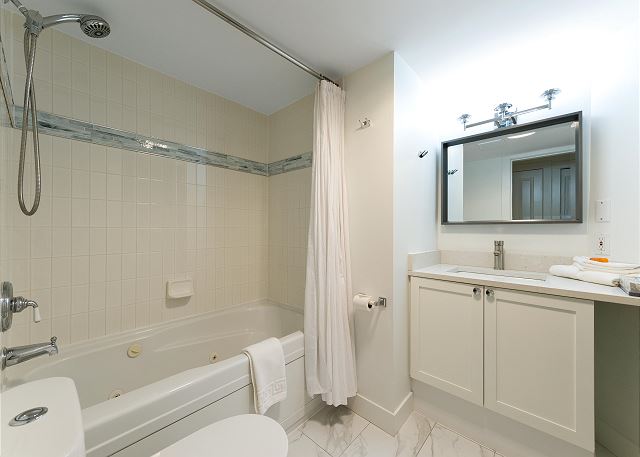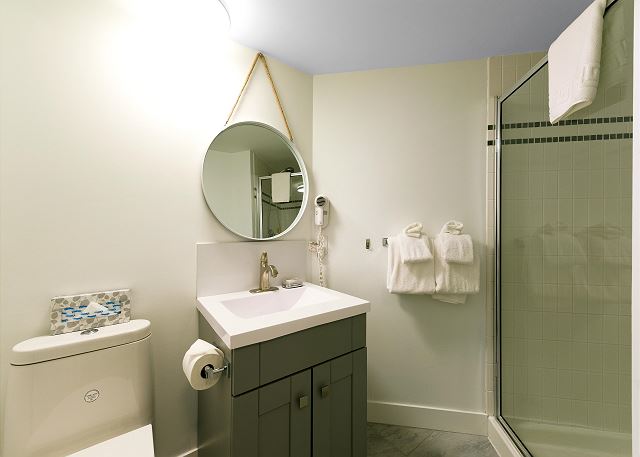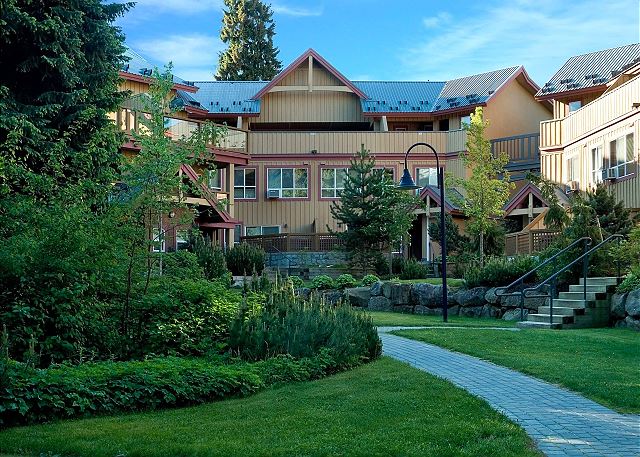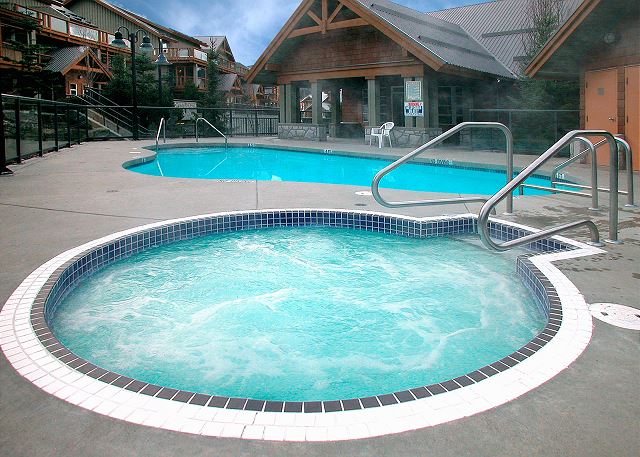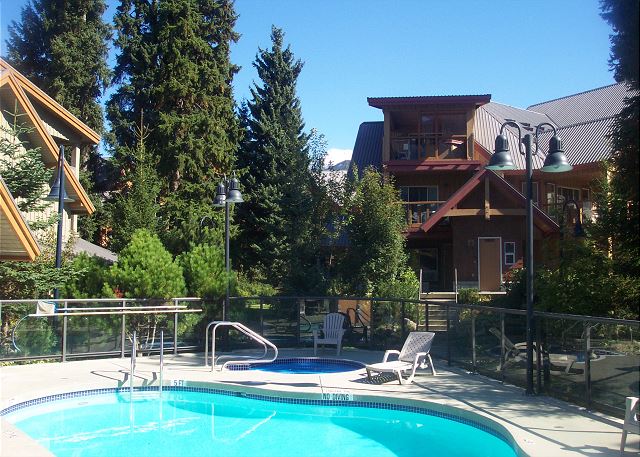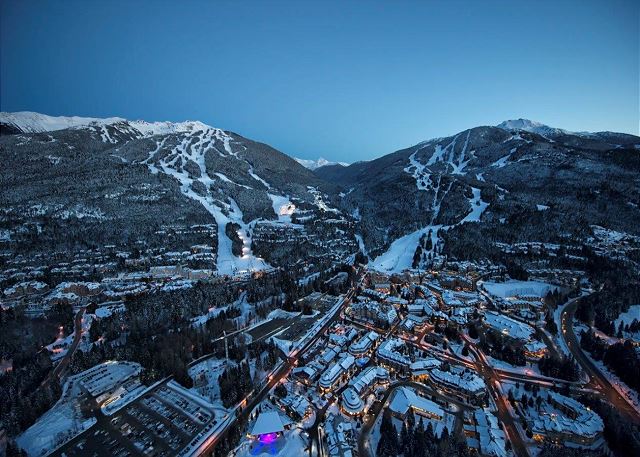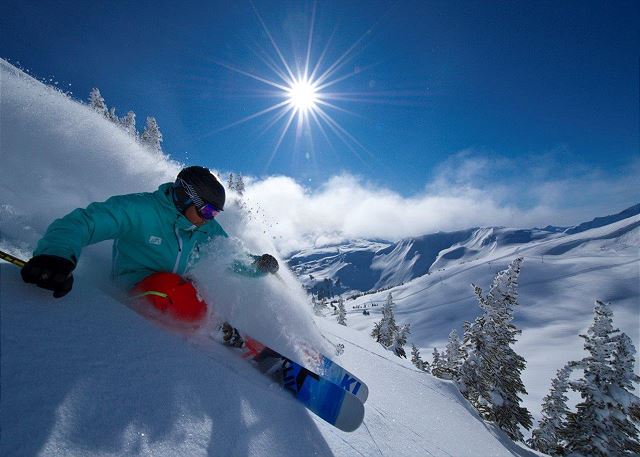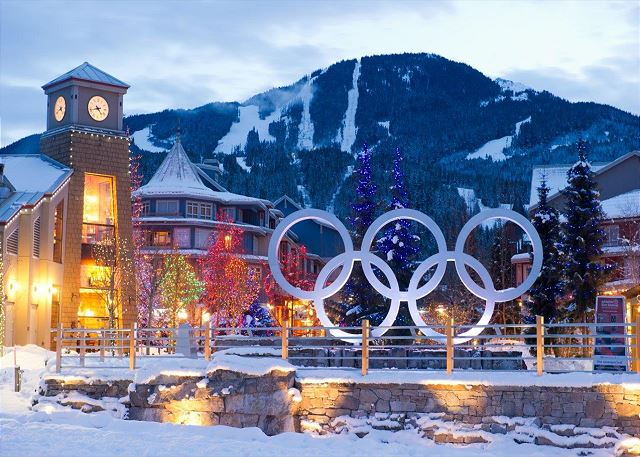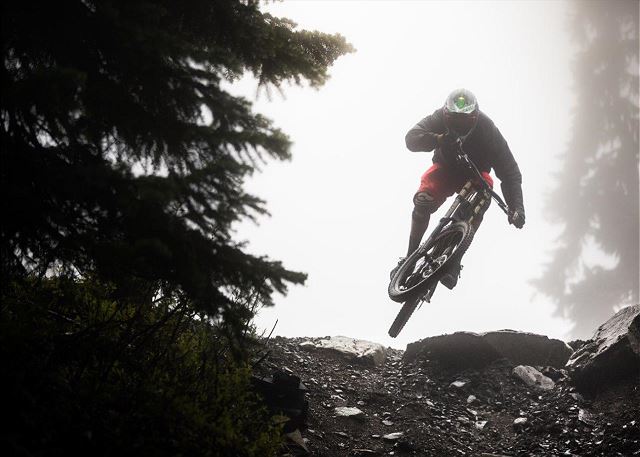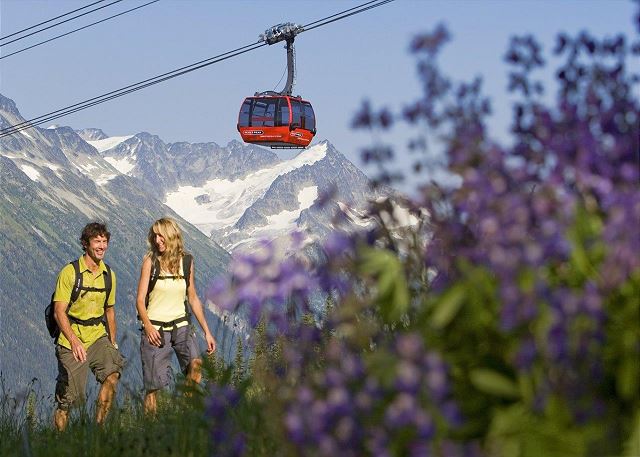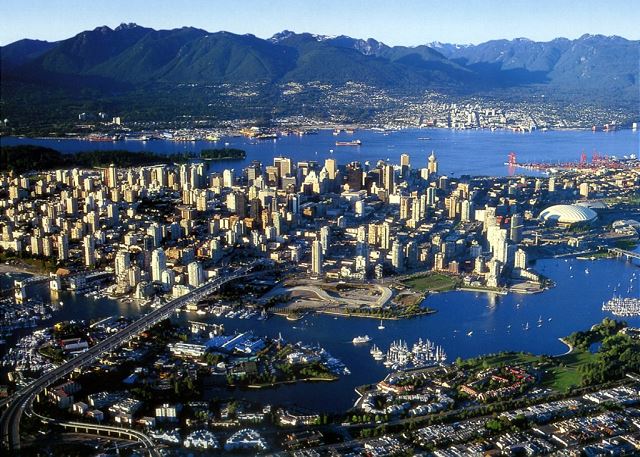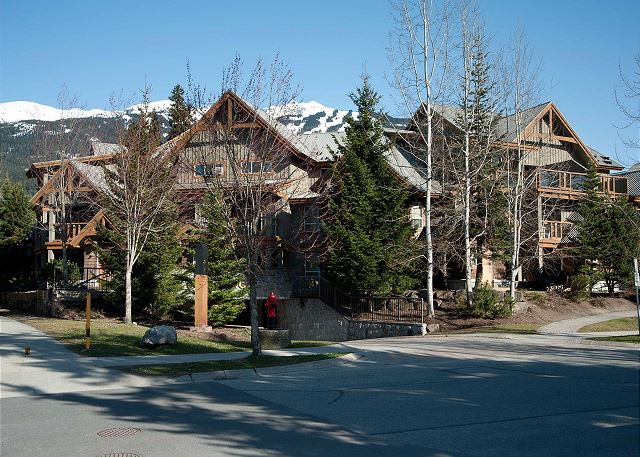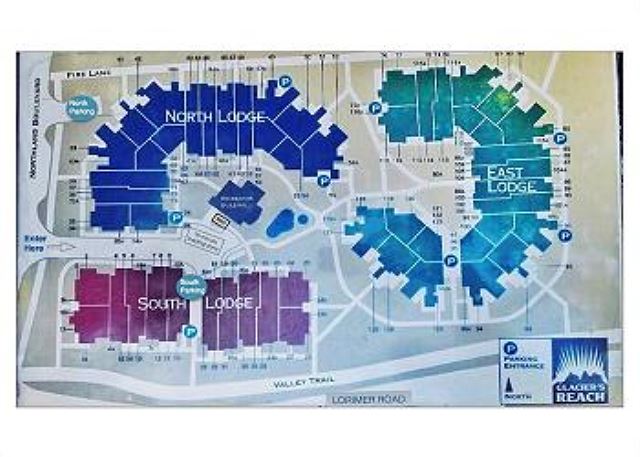 Description
We are proud of our Covid response. We manage several homes at Glaciers Reach and we do our own house keeping, this allows us to ensure that our homes are safe so that our guests can relax. We provide fresh duvet covers and a one-night gap in between nearly all says. In addition to our own enhanced cleaning procedures we provide our guests with disinfectant spray so that you can clean the clean home again if you wish. Life is unpredictable so we offer free cancellation outside of 30 days or in the event of new public health restrictions.



Our homes offer the luxuries you want and the conveniences you expect. They are exceptionally clean, well maintained and fully equipped with kitchen, laundry, internet, private hot tub, pool, fire place, free parking and a fantastic location in Whistler Village.



We have over 3000 guest reviews and a 4.5 star average rating so give us a call toll free atfor help planning your next Whistler Vacation.



Our guests appreciate the convenience of staying across from the Whistler Market Place and Whistler Olympic Plaza. Here you will find liquor and grocery stores, coffee shops, restaurants, shopping and the start of the picturesque cobblestone village stroll. All of our homes at Glaciers Reach are a ten minute walk or a free shuttle ride to the base of Whistler and Blackcomb mountains.



Let us help plan your next Whistler vacation!



Trevor Chelswick (Owner & Manager since 1999) toll free

Whistler Vacation Rentals- Accommodations at Glaciers Reach
Calendar
September 2021

| S | M | T | W | T | F | S |
| --- | --- | --- | --- | --- | --- | --- |
| | | | 01 | 02 | 03 | 04 |
| 05 | 06 | 07 | 08 | 09 | 10 | 11 |
| 12 | 13 | 14 | 15 | 16 | 17 | 18 |
| 19 | 20 | 21 | 22 | 23 | 24 | 25 |
| 26 | 27 | 28 | 29 | 30 | | |
October 2021

| S | M | T | W | T | F | S |
| --- | --- | --- | --- | --- | --- | --- |
| | | | | | 01 | 02 |
| 03 | 04 | 05 | 06 | 07 | 08 | 09 |
| 10 | 11 | 12 | 13 | 14 | 15 | 16 |
| 17 | 18 | 19 | 20 | 21 | 22 | 23 |
| 24 | 25 | 26 | 27 | 28 | 29 | 30 |
| 31 | | | | | | |
November 2021

| S | M | T | W | T | F | S |
| --- | --- | --- | --- | --- | --- | --- |
| | 01 | 02 | 03 | 04 | 05 | 06 |
| 07 | 08 | 09 | 10 | 11 | 12 | 13 |
| 14 | 15 | 16 | 17 | 18 | 19 | 20 |
| 21 | 22 | 23 | 24 | 25 | 26 | 27 |
| 28 | 29 | 30 | | | | |
December 2021

| S | M | T | W | T | F | S |
| --- | --- | --- | --- | --- | --- | --- |
| | | | 01 | 02 | 03 | 04 |
| 05 | 06 | 07 | 08 | 09 | 10 | 11 |
| 12 | 13 | 14 | 15 | 16 | 17 | 18 |
| 19 | 20 | 21 | 22 | 23 | 24 | 25 |
| 26 | 27 | 28 | 29 | 30 | 31 | |
January 2022

| S | M | T | W | T | F | S |
| --- | --- | --- | --- | --- | --- | --- |
| | | | | | | 01 |
| 02 | 03 | 04 | 05 | 06 | 07 | 08 |
| 09 | 10 | 11 | 12 | 13 | 14 | 15 |
| 16 | 17 | 18 | 19 | 20 | 21 | 22 |
| 23 | 24 | 25 | 26 | 27 | 28 | 29 |
| 30 | 31 | | | | | |
February 2022

| S | M | T | W | T | F | S |
| --- | --- | --- | --- | --- | --- | --- |
| | | 01 | 02 | 03 | 04 | 05 |
| 06 | 07 | 08 | 09 | 10 | 11 | 12 |
| 13 | 14 | 15 | 16 | 17 | 18 | 19 |
| 20 | 21 | 22 | 23 | 24 | 25 | 26 |
| 27 | 28 | | | | | |
March 2022

| S | M | T | W | T | F | S |
| --- | --- | --- | --- | --- | --- | --- |
| | | 01 | 02 | 03 | 04 | 05 |
| 06 | 07 | 08 | 09 | 10 | 11 | 12 |
| 13 | 14 | 15 | 16 | 17 | 18 | 19 |
| 20 | 21 | 22 | 23 | 24 | 25 | 26 |
| 27 | 28 | 29 | 30 | 31 | | |
April 2022

| S | M | T | W | T | F | S |
| --- | --- | --- | --- | --- | --- | --- |
| | | | | | 01 | 02 |
| 03 | 04 | 05 | 06 | 07 | 08 | 09 |
| 10 | 11 | 12 | 13 | 14 | 15 | 16 |
| 17 | 18 | 19 | 20 | 21 | 22 | 23 |
| 24 | 25 | 26 | 27 | 28 | 29 | 30 |
May 2022

| S | M | T | W | T | F | S |
| --- | --- | --- | --- | --- | --- | --- |
| 01 | 02 | 03 | 04 | 05 | 06 | 07 |
| 08 | 09 | 10 | 11 | 12 | 13 | 14 |
| 15 | 16 | 17 | 18 | 19 | 20 | 21 |
| 22 | 23 | 24 | 25 | 26 | 27 | 28 |
| 29 | 30 | 31 | | | | |
June 2022

| S | M | T | W | T | F | S |
| --- | --- | --- | --- | --- | --- | --- |
| | | | 01 | 02 | 03 | 04 |
| 05 | 06 | 07 | 08 | 09 | 10 | 11 |
| 12 | 13 | 14 | 15 | 16 | 17 | 18 |
| 19 | 20 | 21 | 22 | 23 | 24 | 25 |
| 26 | 27 | 28 | 29 | 30 | | |
July 2022

| S | M | T | W | T | F | S |
| --- | --- | --- | --- | --- | --- | --- |
| | | | | | 01 | 02 |
| 03 | 04 | 05 | 06 | 07 | 08 | 09 |
| 10 | 11 | 12 | 13 | 14 | 15 | 16 |
| 17 | 18 | 19 | 20 | 21 | 22 | 23 |
| 24 | 25 | 26 | 27 | 28 | 29 | 30 |
| 31 | | | | | | |
August 2022

| S | M | T | W | T | F | S |
| --- | --- | --- | --- | --- | --- | --- |
| | 01 | 02 | 03 | 04 | 05 | 06 |
| 07 | 08 | 09 | 10 | 11 | 12 | 13 |
| 14 | 15 | 16 | 17 | 18 | 19 | 20 |
| 21 | 22 | 23 | 24 | 25 | 26 | 27 |
| 28 | 29 | 30 | 31 | | | |
Available
Unavailable
Check-In Only
Check-Out Only
Seasonal Rates
| Date Range | Daily | Weekly | Monthly |
| --- | --- | --- | --- |
* Seasonal rates are only estimates and do not reflect taxes or additional fees.
Location
Guest Reviews of
120 Glaciers Reach a 2br with hot tub & pool in Whistler Village
Whistler, BC
---
Vacation Rental Reviews by
stars based on
Awesome Stay!
Review by
This unit was awesome! It was very clean & comfortable. I'm not sure if all the units are same but this one appeared to be newly renovated and had a brand new hot tub with crystal clear water in it. It was a complete condo with everything you might need. Also had thoughtful touches like extra towels, shampoo & coffee. Also location is in Whistler, very convenient, a 1 min walk from groceries, food, coffee shops. Very happy with it & will definitely book again!
5 out of 5 stars
Good for the price
Review by
Great place for the price. It is a tight feel compared to Stoney creek and northern lights but good for 2 adults and 2 children because there is a bunk bed in one room. Furniture is outdated. Overall was really clean and enjoyed the hot tub.
3 out of 5 stars
Brand new and clean
Review by
Delaram M.
The place was very clean and sanitized , the private hot tub is such a vibe
5 out of 5 stars
Fantastic stay! Clean, great location, well stocked!
Review by
Diana H.
Clean, great location, free underground parking,close walk to village & restaurants, kitchen well stocked but wish there was a BBQ to use. Private hot tub was amazing. Entrance way and living area smaller but bedrooms upstairs were a good size. Overall very very satisfied with our 6 night stay there and would recommend it to anyone.
5 out of 5 stars
Thanksgiving Long Weekend
Review by
Silvia G.
A big thank you to Trevor, who helped us asap to resolve the problem with the hot tub and gave us more time for the check out. The house was clean and cozy. Very well maintained. The complex is close to grocery and shops.
4 out of 5 stars
Great place for our family of 5
Review by
Julie H.
Clean, and comfy. Loved the beds, hot tubs and location. Bus system was tricky, but we figured it out. Close to grocery, shops, eateries, and Olympic Plaza.
5 out of 5 stars
Great Condo
Review by
This ground floor condo was in village north and easy to walk to the village and catch the ski bus. The hot tub was more secluded than other units because of the trees next to the patio. Would stay again.
5 out of 5 stars
Great location
Review by
David G.
We enjoyed our time at this apartment. It is compact and had everything we needed (expect stairs at the end of a days skiing - that hurt!)We did have issues with an alarm on the Stove which took 3 days to fix and the door access stopping halfway through. The property manager answered the phone quickly and resolved these issues. Location is close to bus stop to ride to lifts and not far from restaurants and supermarket.
5 out of 5 stars
120 Glaciers Reach
Review by
Sophie F.
We had an incredible stay at 120 Glaciers Reach! It was such a homely, cosy place to stay and would most definitely stay here if the opportunity arose. Trevor was so helpful and professional when we had issues with our plumbing and was so easily contactable too. Would absolutely recommend staying at this property!
5 out of 5 stars
Great stay, great location!
Review by
AllSeason Vacation Rentals in Whistler, BC is a great place to stay. The condo was super clean, supplies such as extra trash bags, soap, paper towels, etc. were well stocked, and the staff was super friendly and very responsive. The hot tub was ready to go as soon as we got there and loved that there was a washer and dryer. The condo has a perfect location right across the street from The Village and the Market to get groceries. I highly recommend booking here. Thank you for a making our traveling to Whistler a memorable experience.
5 out of 5 stars
Perfect Stay
Review by
Debbie W.
Very happy with our experience. The appartment was very well equipped, spotlessly clean and in a great location. The instructions were simple to follow to check in, we bumped into a member of staff who was beyond helpful (she even helped carry heavy bags). I wouldn't hesitate to recommend and would definitely book a return.
5 out of 5 stars
Great home for ski vacations
Review by
Maxime V.
Our family of 4 had a great time in this condo / townhouse for a week in Feb. The snow was amazing and getting from the condo to the Whistler gondola pretty easy with the free shuttle #4 that runs every 10 min from across the street to a flight of stairs right next to the Whistler resort base. Waling there is about 20 min in the very nice Whistler village. Great restaurants around, just make sure to book a table days in advance since there is a LOT of hungry people after a day on the slopes.The condo itself was renovated recently, with a modern look, A few little things could be improved (e.g. hooks that are not fixed properly) but overall it is great. Our overnight was beeping and showing an error when we arrived so Trevor had it replaced quickly with a slightly used one with only 3 out of 4 of the electric plates working, but at least this enabled us to cook and there was no beeping 🙂 The kitchen has all the basic necessities, the living room has a nice gas fireplace, the beds were very comfortable, and the bathrooms have plenty of towels for a family like ours. We will come back.
5 out of 5 stars
The Perfect Vacation Home
Review by
Dickson P.
Our family enjoyed our stay very much in this cozy home. Convenient location makes it easy to get to the village without using a car. Spacious rooms with lots of beds. Well stocked kitchen makes cooking a breeze. We didn't get the chance to use the hot tub but it was available. Will definitely come here again.
5 out of 5 stars
Unit #120 - Awesome Condo and location!
Review by
Kris B.
We have stayed in 3 Glacier's Reach condos, and seen 2 more. This one is by far our favorite. It is nicely updated and a great location in the complex. Highly recommended!
5 out of 5 stars
A perfect winter getaway!
Review by
I surprised my boyfriend with a trip to Whistler for his birthday. The loaction of the place was so convenient! We parked our car and were able to walk everywhere! We especially enjoyed that the place included a private hot tub. Perfect way to relax in the evenings! Over all, we loved the place! Would highly recommend.
5 out of 5 stars
Excellent property, conveniently located
Review by
Greg S.
The suite is nicely furnished with comfortable beds, and is very clean. It is conveniently located within walking distance of grocery and liquor stores, and dine-in / takeout restaurants (La Cantina, Splitz Grill). Easy access to the Valley Trail for hiking.
5 out of 5 stars
Great place to stay
Review by
Debra R.
Overall a very nice place to stay in Whistler but with some cons
Review by
We stayed 4 days at this lodge in the summer, overall we were happy, just some minor things were not good. Pro: very clean, cozy modern bright design. Equipped kitchen, comfortable beds. Very good location, quiet ( besides the neighbors above) and very close to a good groceries store. Cons: - we tried to use the outside whirlpool, it was clean and warm but there was so much chlorine smell that we could just stay few minutes in it. Our eyes and lungs were burning, I'm sure this isn't normal and not healthy. - The lodge is newly renovated but sadly not in good quality. The floor tiles in the upper bath room are loose, the window blinds are very cheap and didn't work properly. - the kitchen ware is very cheap, I think it would make sense to invest a bit more. Especially into some proper cutlery. - The worst thing was the laundry washing machine. I never have seen such a cheap and useless machine. It actually just made the laundry wet without cleaning it. - the neighbors living above who came at the weekend were horrible, we hardly couldn't sleep as they were jumping around, and did party the whole night.But , anyway I think we would come again.
4 out of 5 stars
Comfortable with good location for village centre
Review by
Comfortable property for two adults and two teenage children on our summer tour around BC and Alberta. Well equipped kitchen
5 out of 5 stars
whistler weekend
Review by
Yolanda F.
great location, quiet but close to village, nicely updated unit, lots of parking and private hot tub = perfect place
5 out of 5 stars
Whistler condo
Review by
Karen N.
Enjoyed the stay at glacier reach - easy access to the village, hot tub on patio, modern and updated.
5 out of 5 stars
Beautiful unit.
Review by
David M.
Perfect location for everything
5 out of 5 stars
Perfect weekend getaway from Vancouver
Review by
Perfect long weekend! The townhouse is very well located, has all amenities and the hottub is amazing. Trevor was very helpful with all our inquiries. Super recommend this place.
5 out of 5 stars
Beautiful Apartment
Review by
Louise B.
Easy to book. Very clean and all mod cons.
4 out of 5 stars
Loved staying at Glaciers Reach
Review by
We stayed at Glaciers Reach last week for two nights and it was wonderful. The four of us arrived at unit #120 and were amazed to see how beautiful the two bedroom apartment was. It was super clean, newly renovated and modern. Everything in the unit looked brand new. The beds were really comfortable and the private hot tub was a nice addition to the place. It was very hot in Whistler during our stay, so it was great having access to the pool, which was about a 30 second walk away from the unit. It's really nice that the pool is surrounded by trees and that it feels really private. There was a lot of kids and families at the pool one of the days but the next day was very quiet and mostly empty all day.The location of the property is perfect. It feels so private when you get to the property but then it only takes about 1-2 minutes to walk across the street to get to the village. There was also free parking available with the unit... This was a great addition as Whistler hotel parking is always so expensive!!The rental management staff was very professional. Trevor was extremely helpful when I was booking the property. He even walked by our unit to make sure that everything was perfect during our stay.We went up to Whistler for few days as the boys wanted to go Golfing. We also ended up doing the side-by-side buggy adventure which was awesome! Whistler has so many great restaurants and pubs... our favourite is day drinking at the Longhorn! We also went to Earls for dinner which is always a great time.Overall, I would definitely recommend this property... It seems perfect for families and couples who want a relaxing and quiet place to stay, but also who want to be close to the village for all the adventure it offers! I wish I could have stayed longer!!
5 out of 5 stars
Contact Us