121 Glaciers Reach a 2br with hot tub & pool in Whistler Village (Townhouse)
2 Bedroom(s) | 2 Bathroom(s) | Sleeps 6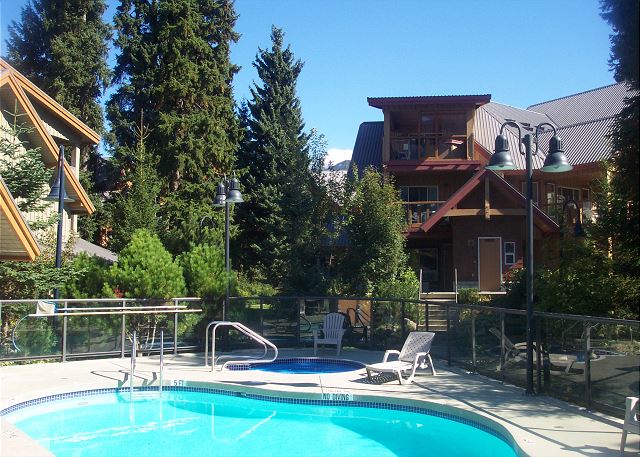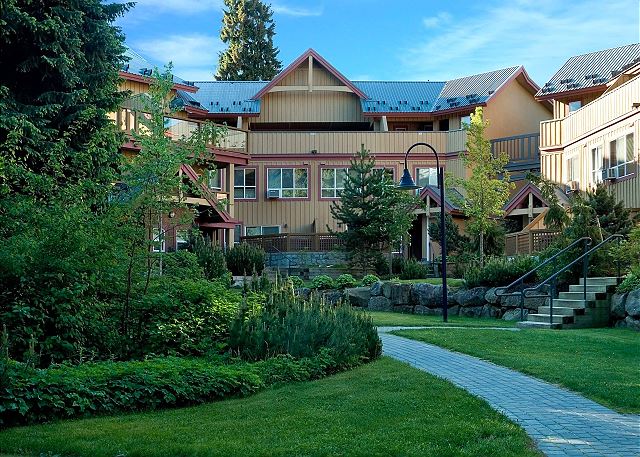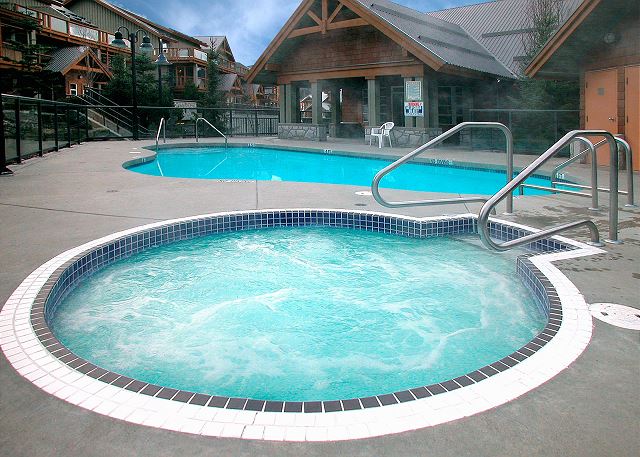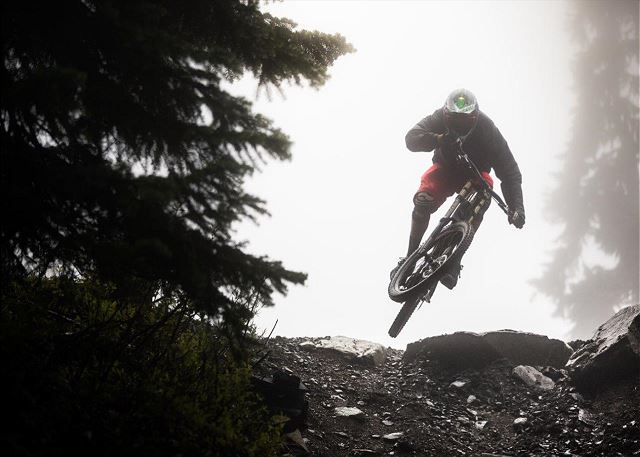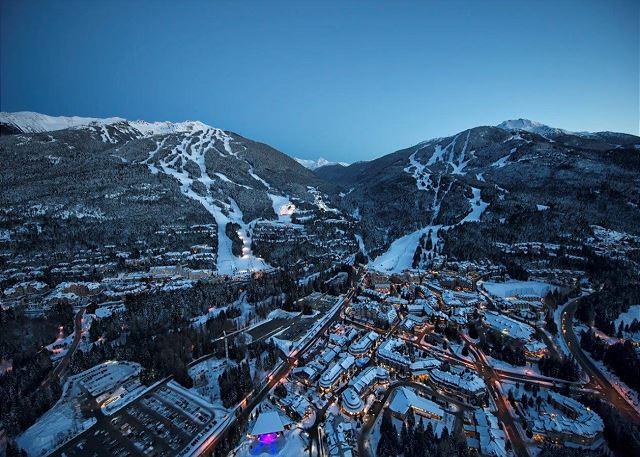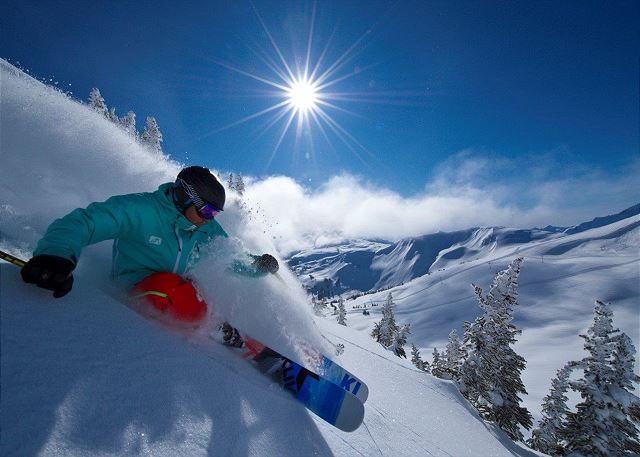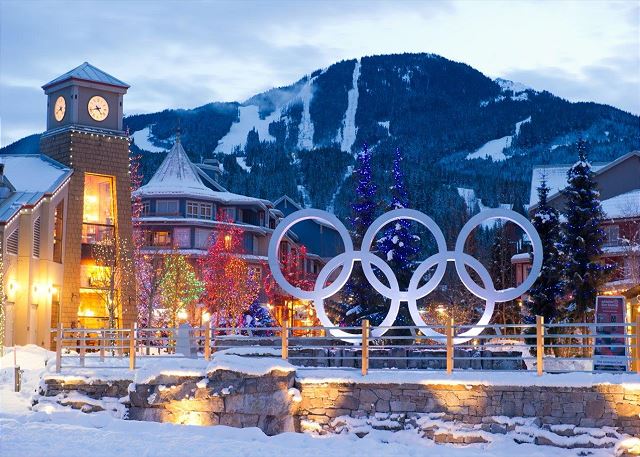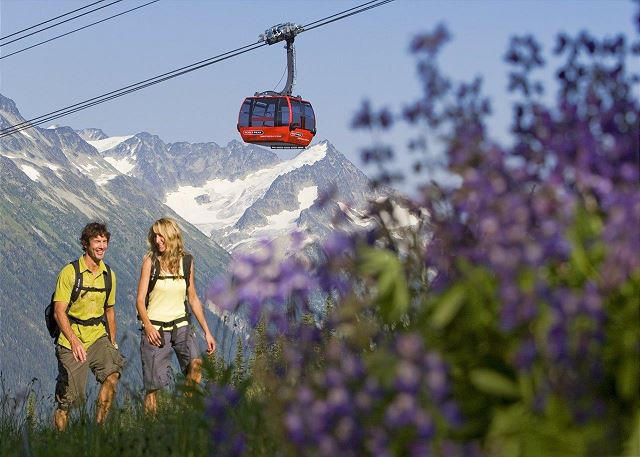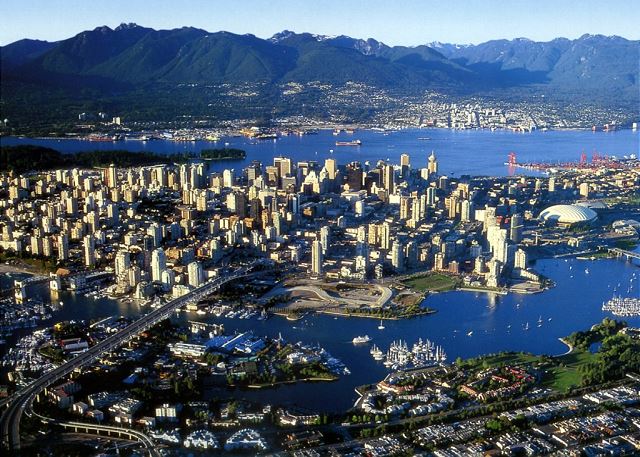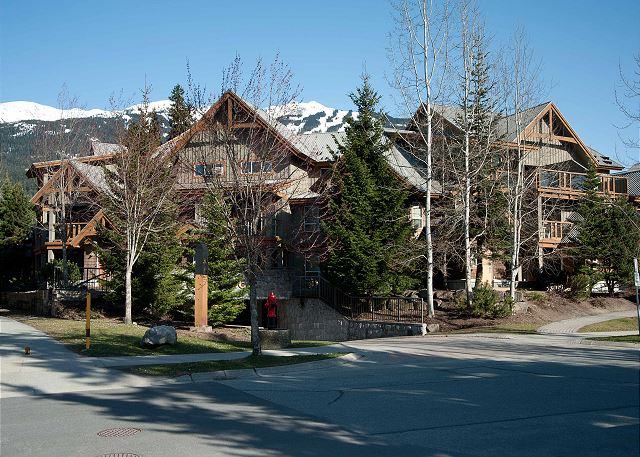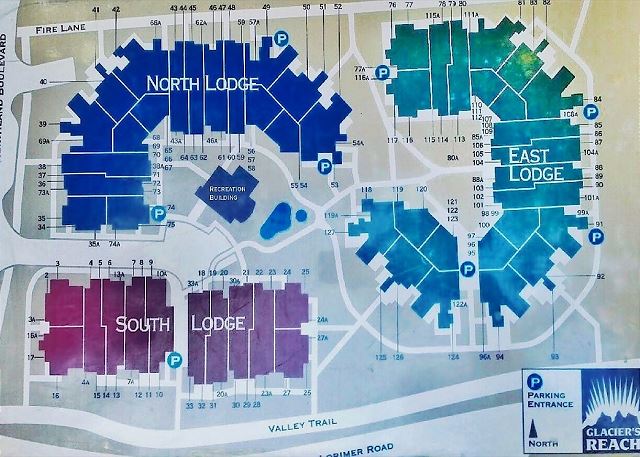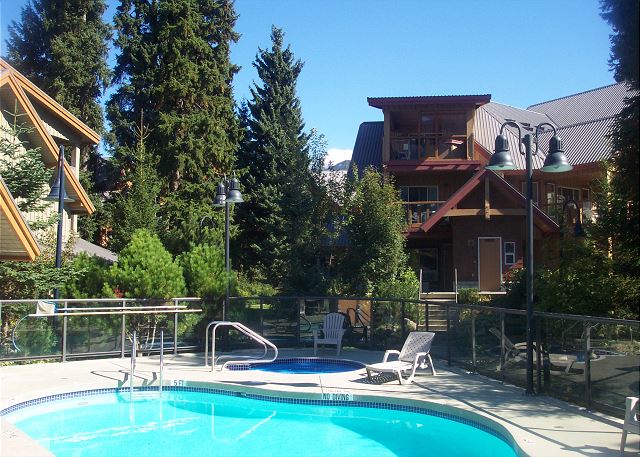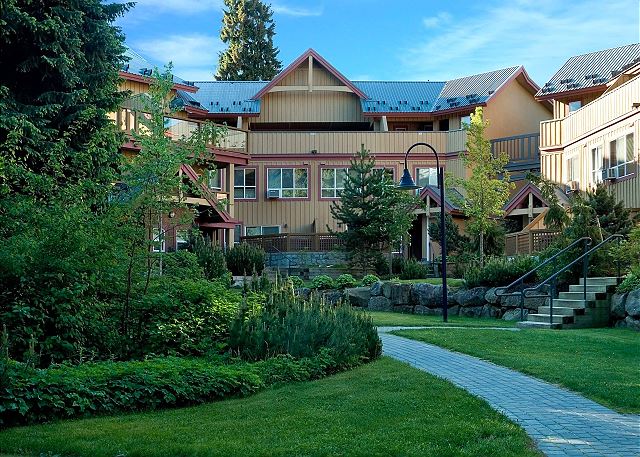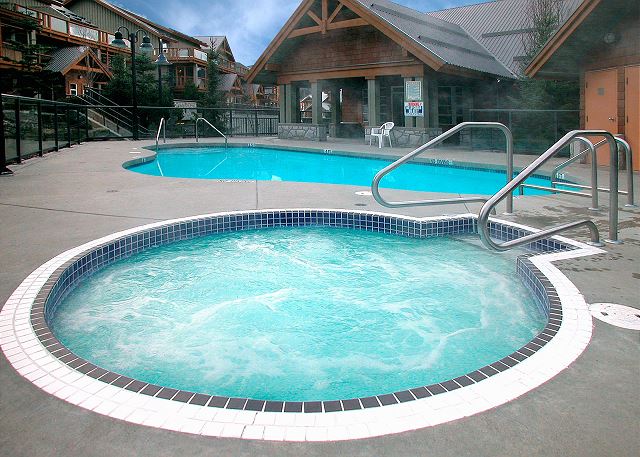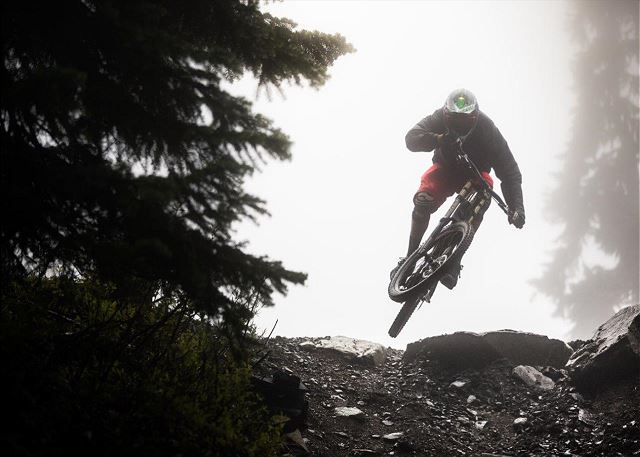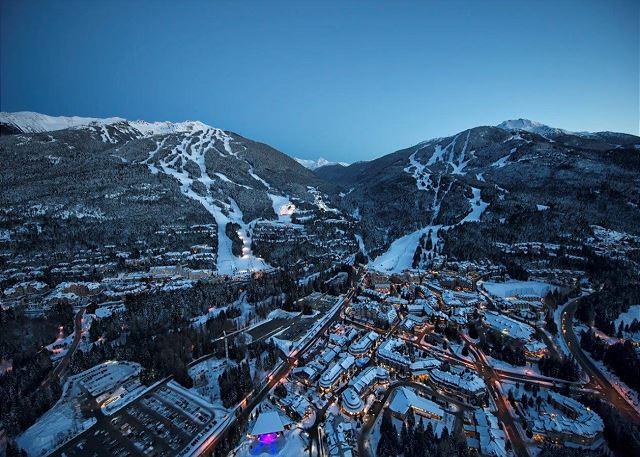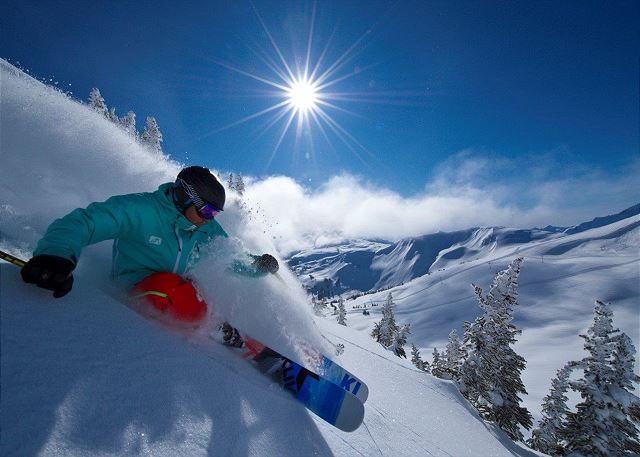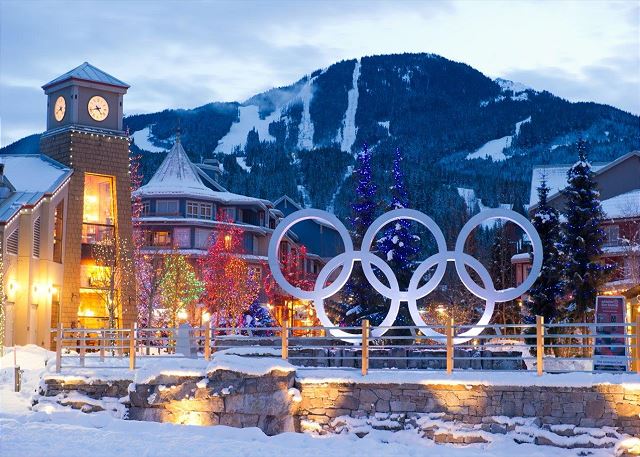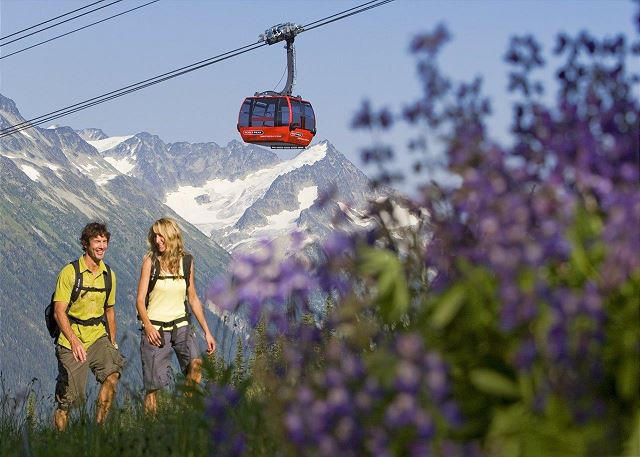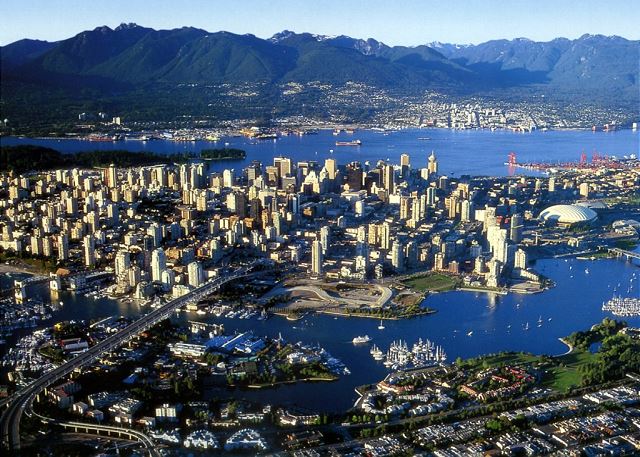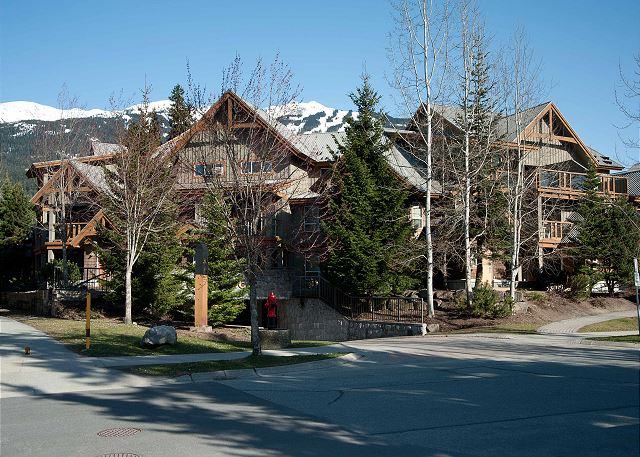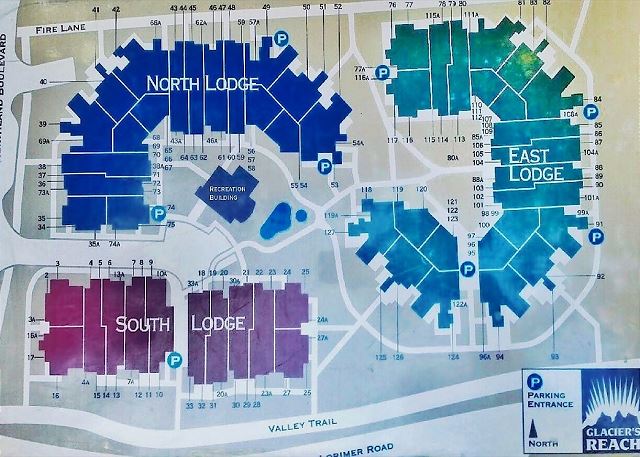 Description
We are proud of our Covid response. We manage several homes at Glaciers Reach and we do our own house keeping, this allows us to ensure that our homes are safe so that our guests can relax. We provide fresh duvet covers and a one-night gap in between nearly all says. In addition to our own enhanced cleaning procedures we provide our guests with disinfectant spray so that you can clean the clean home again if you wish. Life is unpredictable so we offer free cancellation outside of 30 days or in the event of new public health restrictions.



Our homes offer the luxuries you want and the conveniences you expect. They are exceptionally clean, well maintained and fully equipped with kitchen, laundry, internet, private hot tub, pool, fire place, free parking and a fantastic location in Whistler Village.



We have over 3000 guest reviews and a 4.5 star average rating so give us a call toll free atfor help planning your next Whistler Vacation.



Our guests appreciate the convenience of staying across from the Whistler Market Place and Whistler Olympic Plaza. Here you will find liquor and grocery stores, coffee shops, restaurants, shopping and the start of the picturesque cobblestone village stroll. All of our homes at Glaciers Reach are a ten minute walk or a free shuttle ride to the base of Whistler and Blackcomb mountains.



Let us help plan your next Whistler vacation!



Trevor Chelswick (Owner & Manager since 1999) toll free

Whistler Vacation Rentals- Accommodations at Glaciers Reach
Calendar
September 2021

| S | M | T | W | T | F | S |
| --- | --- | --- | --- | --- | --- | --- |
| | | | 01 | 02 | 03 | 04 |
| 05 | 06 | 07 | 08 | 09 | 10 | 11 |
| 12 | 13 | 14 | 15 | 16 | 17 | 18 |
| 19 | 20 | 21 | 22 | 23 | 24 | 25 |
| 26 | 27 | 28 | 29 | 30 | | |
October 2021

| S | M | T | W | T | F | S |
| --- | --- | --- | --- | --- | --- | --- |
| | | | | | 01 | 02 |
| 03 | 04 | 05 | 06 | 07 | 08 | 09 |
| 10 | 11 | 12 | 13 | 14 | 15 | 16 |
| 17 | 18 | 19 | 20 | 21 | 22 | 23 |
| 24 | 25 | 26 | 27 | 28 | 29 | 30 |
| 31 | | | | | | |
November 2021

| S | M | T | W | T | F | S |
| --- | --- | --- | --- | --- | --- | --- |
| | 01 | 02 | 03 | 04 | 05 | 06 |
| 07 | 08 | 09 | 10 | 11 | 12 | 13 |
| 14 | 15 | 16 | 17 | 18 | 19 | 20 |
| 21 | 22 | 23 | 24 | 25 | 26 | 27 |
| 28 | 29 | 30 | | | | |
December 2021

| S | M | T | W | T | F | S |
| --- | --- | --- | --- | --- | --- | --- |
| | | | 01 | 02 | 03 | 04 |
| 05 | 06 | 07 | 08 | 09 | 10 | 11 |
| 12 | 13 | 14 | 15 | 16 | 17 | 18 |
| 19 | 20 | 21 | 22 | 23 | 24 | 25 |
| 26 | 27 | 28 | 29 | 30 | 31 | |
January 2022

| S | M | T | W | T | F | S |
| --- | --- | --- | --- | --- | --- | --- |
| | | | | | | 01 |
| 02 | 03 | 04 | 05 | 06 | 07 | 08 |
| 09 | 10 | 11 | 12 | 13 | 14 | 15 |
| 16 | 17 | 18 | 19 | 20 | 21 | 22 |
| 23 | 24 | 25 | 26 | 27 | 28 | 29 |
| 30 | 31 | | | | | |
February 2022

| S | M | T | W | T | F | S |
| --- | --- | --- | --- | --- | --- | --- |
| | | 01 | 02 | 03 | 04 | 05 |
| 06 | 07 | 08 | 09 | 10 | 11 | 12 |
| 13 | 14 | 15 | 16 | 17 | 18 | 19 |
| 20 | 21 | 22 | 23 | 24 | 25 | 26 |
| 27 | 28 | | | | | |
March 2022

| S | M | T | W | T | F | S |
| --- | --- | --- | --- | --- | --- | --- |
| | | 01 | 02 | 03 | 04 | 05 |
| 06 | 07 | 08 | 09 | 10 | 11 | 12 |
| 13 | 14 | 15 | 16 | 17 | 18 | 19 |
| 20 | 21 | 22 | 23 | 24 | 25 | 26 |
| 27 | 28 | 29 | 30 | 31 | | |
April 2022

| S | M | T | W | T | F | S |
| --- | --- | --- | --- | --- | --- | --- |
| | | | | | 01 | 02 |
| 03 | 04 | 05 | 06 | 07 | 08 | 09 |
| 10 | 11 | 12 | 13 | 14 | 15 | 16 |
| 17 | 18 | 19 | 20 | 21 | 22 | 23 |
| 24 | 25 | 26 | 27 | 28 | 29 | 30 |
May 2022

| S | M | T | W | T | F | S |
| --- | --- | --- | --- | --- | --- | --- |
| 01 | 02 | 03 | 04 | 05 | 06 | 07 |
| 08 | 09 | 10 | 11 | 12 | 13 | 14 |
| 15 | 16 | 17 | 18 | 19 | 20 | 21 |
| 22 | 23 | 24 | 25 | 26 | 27 | 28 |
| 29 | 30 | 31 | | | | |
June 2022

| S | M | T | W | T | F | S |
| --- | --- | --- | --- | --- | --- | --- |
| | | | 01 | 02 | 03 | 04 |
| 05 | 06 | 07 | 08 | 09 | 10 | 11 |
| 12 | 13 | 14 | 15 | 16 | 17 | 18 |
| 19 | 20 | 21 | 22 | 23 | 24 | 25 |
| 26 | 27 | 28 | 29 | 30 | | |
July 2022

| S | M | T | W | T | F | S |
| --- | --- | --- | --- | --- | --- | --- |
| | | | | | 01 | 02 |
| 03 | 04 | 05 | 06 | 07 | 08 | 09 |
| 10 | 11 | 12 | 13 | 14 | 15 | 16 |
| 17 | 18 | 19 | 20 | 21 | 22 | 23 |
| 24 | 25 | 26 | 27 | 28 | 29 | 30 |
| 31 | | | | | | |
August 2022

| S | M | T | W | T | F | S |
| --- | --- | --- | --- | --- | --- | --- |
| | 01 | 02 | 03 | 04 | 05 | 06 |
| 07 | 08 | 09 | 10 | 11 | 12 | 13 |
| 14 | 15 | 16 | 17 | 18 | 19 | 20 |
| 21 | 22 | 23 | 24 | 25 | 26 | 27 |
| 28 | 29 | 30 | 31 | | | |
Available
Unavailable
Check-In Only
Check-Out Only
Seasonal Rates
| Date Range | Daily | Weekly | Monthly |
| --- | --- | --- | --- |
| 08/23/2021 - 09/06/2021 | $268.00 | N/A | N/A |
| 09/07/2021 - 11/22/2021 | $255.00 | $1,315.80 | $5,450.62 |
| 11/23/2021 - 12/15/2021 | $325.00 | $1,706.25 | N/A |
* Seasonal rates are only estimates and do not reflect taxes or additional fees.
Location
Guest Reviews of
121 Glaciers Reach a 2br with hot tub & pool in Whistler Village
Whistler, BC
---
Vacation Rental Reviews by
stars based on
Lovely spot
Review by
Lovely spot very close to the village with plenty of room for the 6 of us.
4 out of 5 stars
Nice and cozy stay
Review by
David A.
This vacation unit is compact but has just about everything we needed. The personal hot tub was a great feature for the price and we used it every day. Easy to get to the shuttle and village!
5 out of 5 stars
Beautiful location - terrible sleep.
Review by
Yvonne S.
Beautiful suite, great location. Possibly the worst beds we have ever slept on. The boyfriend and I are both shocked for a rental suite at how uncomfortable it was, we tried both beds and the pull out looking for a better option. Two days later still experiencing back pain.
4 out of 5 stars
Great rental if you want a quiet get away from the village
Review by
Kristen H.
Great location. Less than 5 minute walk to the marketplace and into the village. But also private and secluded. 2nd time staying here and would definitely come back again many more times.
5 out of 5 stars
Excellent Value and Location In Whistler!
Review by
Our group had a fabulous extended weekend at 121 Glacier's Reach. The unit is in an excellent location that is walking distance to everything you could want in Whistler. Or a bonus is the shuttle that comes every 10-15min to take you to gondolas is right outside. The rooms were spacious and the unit was well maintained and equipped with all the essentials. The owner was prompt and had great communication with detailed instructions. Neighbors could be heard at times but that is expected in any condo complex. The large hot tub was the main attraction of the weekend! We would definitely stay here again!
5 out of 5 stars
Our experience staying here was perfect. We loved your home.
Review by
No show unfortunately but we still had fun.
4 out of 5 stars
Nice house
Review by
Thanawoot M.
Good bedrooms with well locations.
4 out of 5 stars
Good location
Review by
The unit was in a good location, nice and quiet and less than 5 minuets walk to the village. In the description it said one of the bedrooms had a king bed which is a main reason we booked however it was a queen. Some of the bedding was dirty. Not sure if it was stains or unwashed still gross. Same thing with a crib we requested. Some of the dishes in the cupboards were also dirty which just gave us an overall gross feeling about the unit. Floors were super squeaky upstairs. We did request the crib and a late checkout and the contact person was very prompt and accommodating so that was nice.
3 out of 5 stars
Excellent !
Review by
Cindy K.
We were in Whistler for the Ironman weekend to cheer on family members participating. They also stayed at the Glaciers Reachin another unit. Excellent facility for groups/families. Close proximity to everything and well equipped. Underground parking a bonus. We would definitely stay again.
5 out of 5 stars
Exceeded my expectaions
Review by
Kristin M.
Based on reviews I read, I wasn't completely sure what to expect, but we were very pleased with our stay here. It was clean and comfortable and having our own hot tub was great. The pool wasn't fancy, but the kids had a blast swimming. I appreciated the stocked kitchen. It was an easy walk or bike ride from the Olympic Plaza, bike trails, etc. The sofa wasn't the best..the cushions falls off when you try to sit on it. Other than that, we loved it and we wouldn't hesitate to come back.
5 out of 5 stars
Fantastic stay! Wonderful place
Review by
Stacey V.
Loved everything! The location and accommodations are perfect. Would definitely book again!!
5 out of 5 stars
It's the perfect place to stay in whistler
Review by
Jason C.
Very central good to have axis to swimming pool.No need of winter Duvets did not use hot tub weather too hot
5 out of 5 stars
Great location
Review by
Ivah A.
We had a wonderful time during our stay. The location is great, close to everything you could want (grocery, restaurants) The unit was clean, had everything we needed! Pool and hot tub were nice extras! We would definitely recommend staying here!
5 out of 5 stars
Cozy place for 6
Review by
Not a large place, but good sized for families to stay and be close to the Villiage and the ski lifts (15 min walk)
5 out of 5 stars
Excellent deal, location and rental!
Review by
Kim W.
Absolutely loved it here!!
5 out of 5 stars
Crankworx 2018
Review by
Brody C.
Very well spaced and comfortable, hot tub was working and at a perfect temp.. felt like I was at a home away from home. Thanks
5 out of 5 stars
Comfortable and affordable
Review by
Michel P.
Nice condo with all you need! Jacuzzi right by the door.Confortable.
5 out of 5 stars
Excellent way to celebrate my 60th
Review by
John B.
Our apartment was great. Good proximity to shops and only a short walk to the lifts, though a free shuttle is available.The apartment is well fitted out and love the hot tub.Plenty of warmth and hot water.The kitchen is well stocked and appointed.Due to the impossibility of booking restaurants we ate in most nights.Tip- book restaurants well in advance.Loved our stay Trevor.
5 out of 5 stars
A surprise birthday get-away for my girlfriend!
Review by
Pavel p.
Everything was absolutely phenomenal! The home was clean and very inviting. Had more than enough room. Very cozy! The hot tub was perfect ! Everything worked how it should. The kitchen had everything you need really - utensils, pots, pans, you name it! We throughly loved it and would definitely recommend it for anyone and even ourselves we will be looking into booking again at a further date !
5 out of 5 stars
Ironman Canada stay
Review by
We enjoyed our stay at 121 Glaciers REach. The condo had everything we needed.
4 out of 5 stars
Great location
Review by
Great value
5 out of 5 stars
Visite Whistler
Review by
We had some great days in Whistler with this beautiful apartment. Our children liked to swim in the pool there. We could go everywhere by foot. Good shopping stores are pretty near.
4 out of 5 stars
Awesome place
Review by
Angelique M.
The place is easy to access, close to the market where you can find almost every convinient stores. Checking in is very easy with the access code. The manager is Trevor is very helpful and picks up the phone everytime you need him. The hot tub is very nice.
5 out of 5 stars
great family vacation in a very cozy place
Review by
there was a problem with the light but they fix as soon as they could.....very nice with us....we would repeat the place anytime
5 out of 5 stars
Great Suite; Great Location!
Review by
Christopher A.
We came to Whistler from Maple Ridge...not too far but it was for our 10 yr Anniversary/spring break with the kiddies. Upon arrival, we had a few glitches with the check in and the condition of the property...not at all at the fault of the management company, but from the previous renters who left the unit a complete disaster. All Seasons was wonderful and accommodated the situation wonderfully tn ensure we had a memorable and wonderful stay. We would definitely book again with them. The location of the unit was wonderful; close to IGA Marketplace, liquor store, Tim Hortons and right at the beginning of the Village Stroll walk:)
5 out of 5 stars
Great Location!
Review by
Ryan N.
I stayed here with my wife, 3 children and mother for a ski trip. The unit is conveniently located near Whistler Village and is only one bus stop away from the Whistler ski area and two bus stops away from Blackcomb Day Lodge - just make sure you get on the right bus because multiple buses stop at the "health centre" stop across the street. The living area downstairs is on the smaller side, but it was fine for our stay. We enjoyed the private hot tub for the unit. Everything was clean and in good condition. We would definitely stay here again.
5 out of 5 stars
Great choice
Review by
Very comfortable apartment, well located to walk to the village where we got everything we needed and more. Whistler is great.Information and communication excellent. Thank you
5 out of 5 stars
Nice and Cozy
Review by
Mary D.
We stayed here with our 2 children, it was a perfect little cozy place with EVERYTHING we needed. Plenty of towels, all the bathroom necessities, wash and dryer, air conditioning in every bedroom, cable and wifi, pots and pans, all kitchen utensils and the basic kitchen ingredients. The place was also spotless and ready for our arrival!
5 out of 5 stars
Amazingly Clean and Spacious
Review by
Gail A.
Trevor accommodated us last-minute with a rental two days before our original reservation for later in the week. We came in late at night after travelling for 20 hours, and the rental was so clean and new! There were wonderful notes left in areas telling us what was what, and everything was laid out wonderfully. The kitchen was nicely arranged with cookware; the bedding was super comfortable and clean; the floors and carpets were new. It was a great place! We had booked the rest of the week in another rental Trevor runs, and he helped make the transition from the first one to the next one very smooth. He even gave us time for our son to nap before the transition! Trevor always is an awesome manager, and he works so hard for all his guests to be as comfortable as possible! We come here twice or thrice a year because of his excellent service and the great ambiance of Whistler! I highly recommend renting from Trevor!
5 out of 5 stars
Whistler village
Review by
We had a great time in Whistler. The accommodation was great for our family, quiet and within walking distance to everything. We liked the hot tub, but the pool was a bit cold. The only thing really was the Underground parking spaces are small and not much parking available outside of car park near entrance
4 out of 5 stars
Contact Us