313 E Bay Both (Duplex)
4 Bedroom(s) | 2 Bathroom(s) | Sleeps 12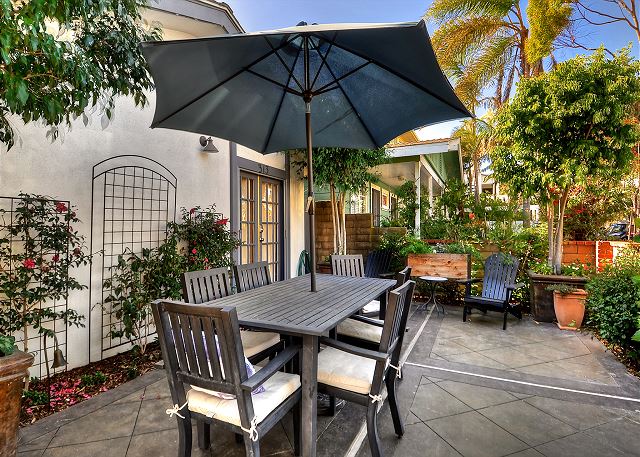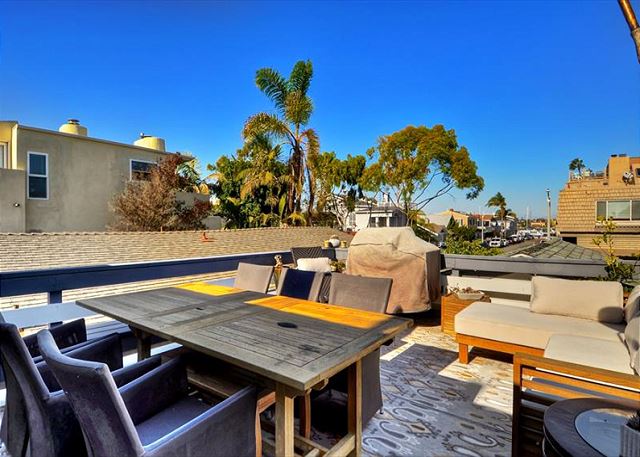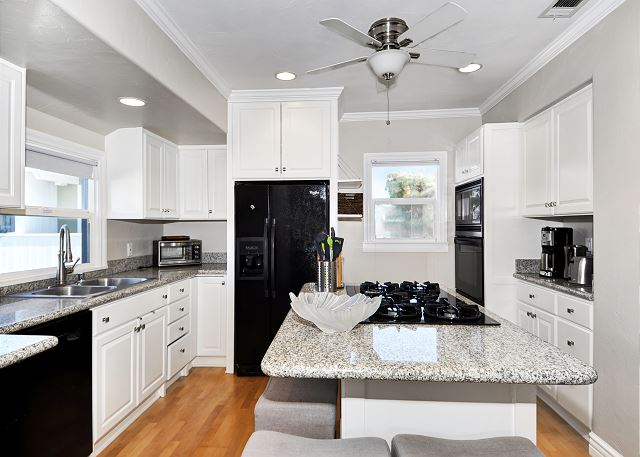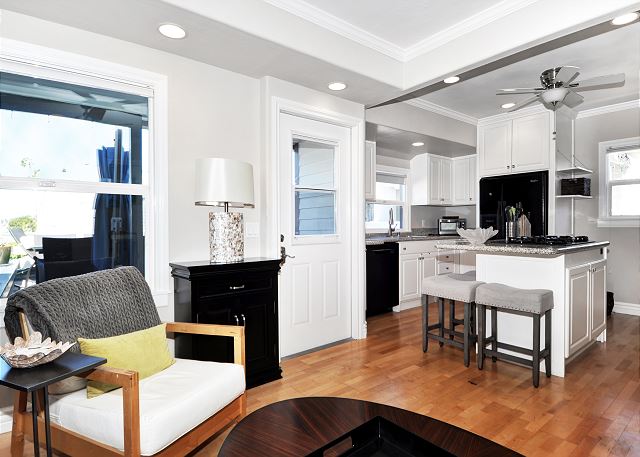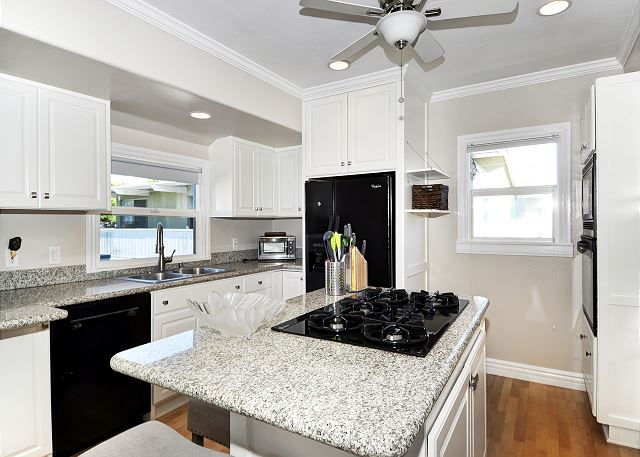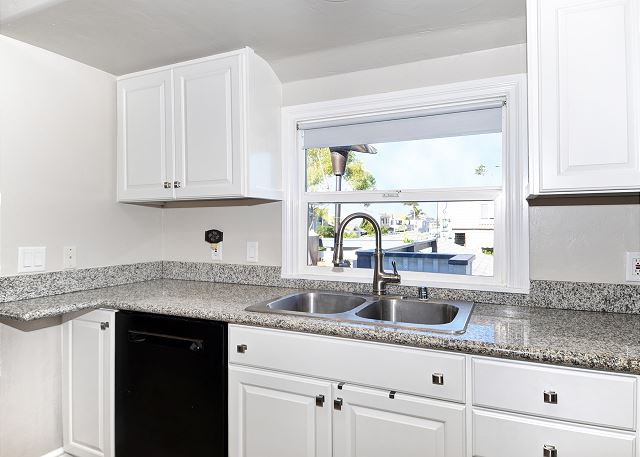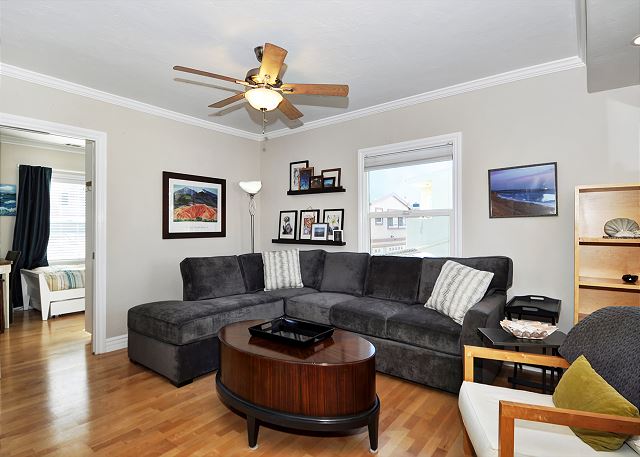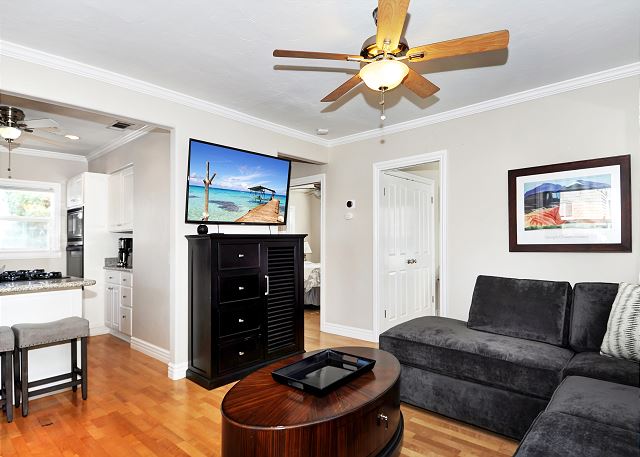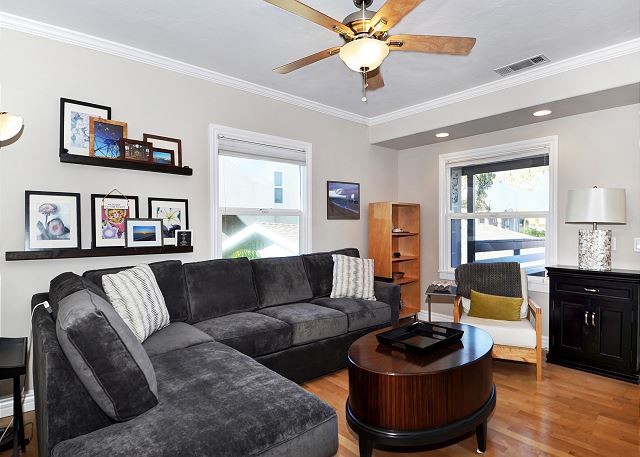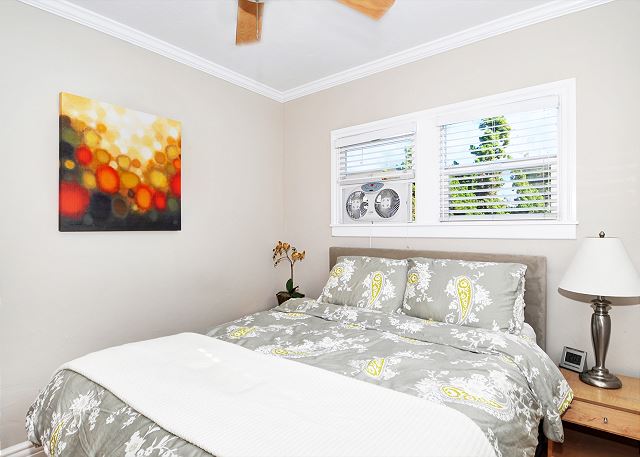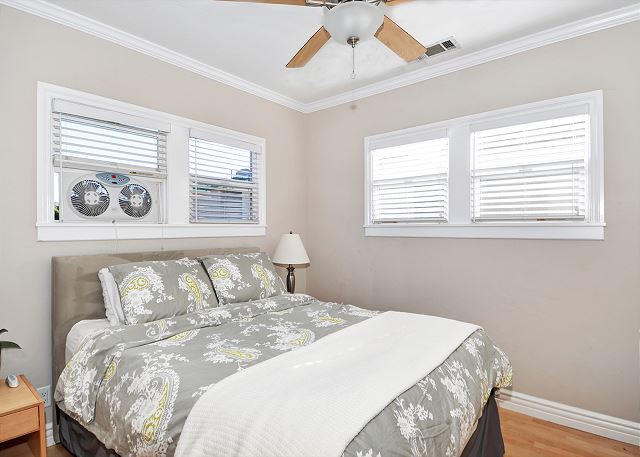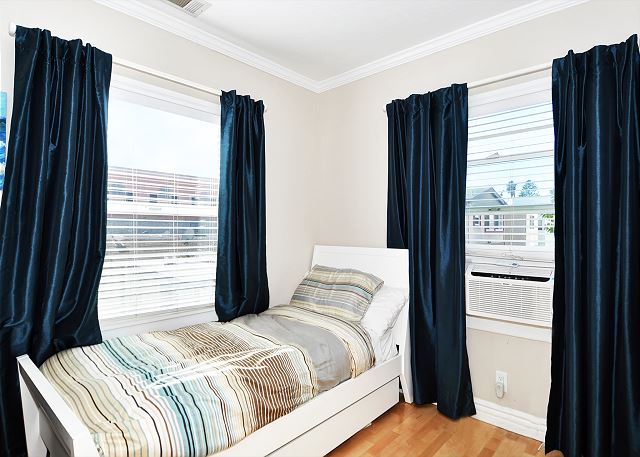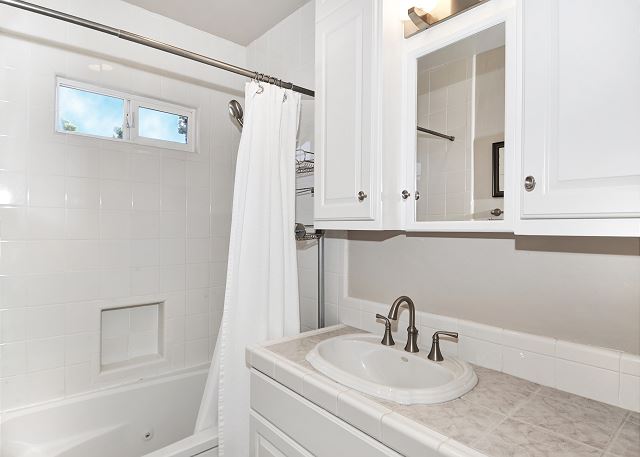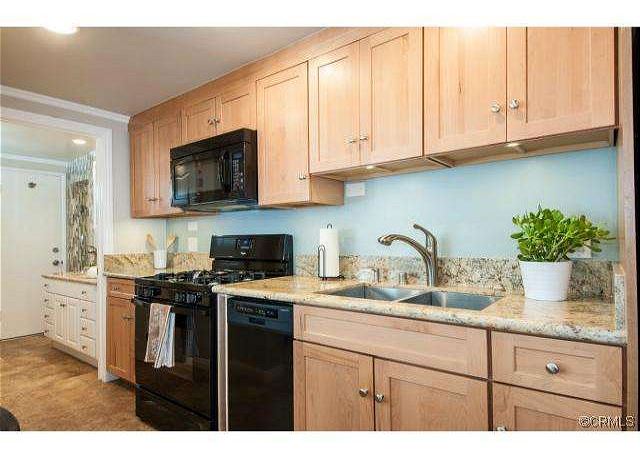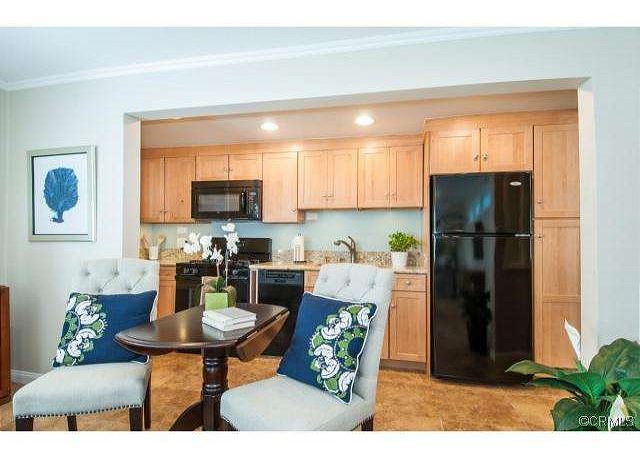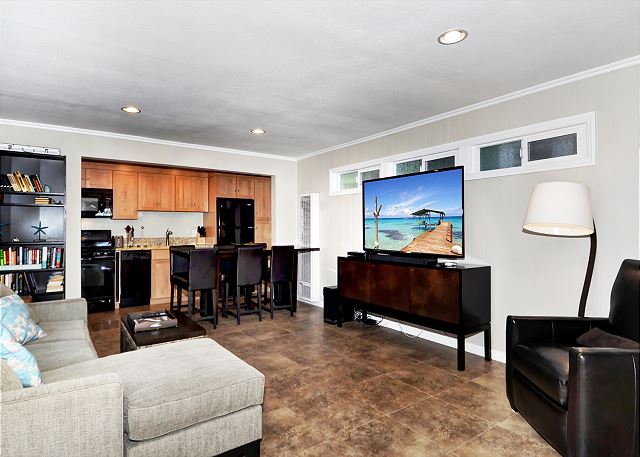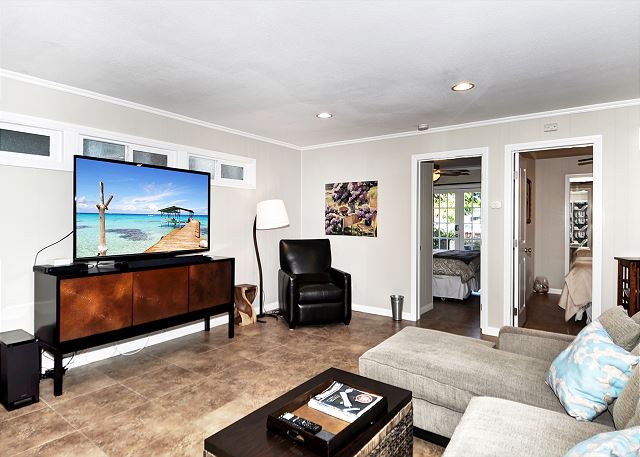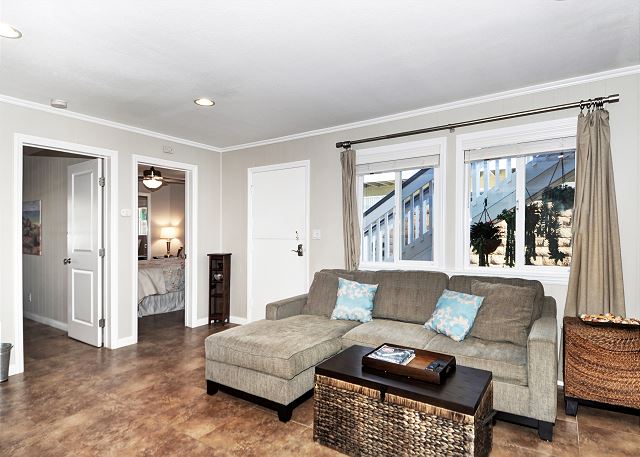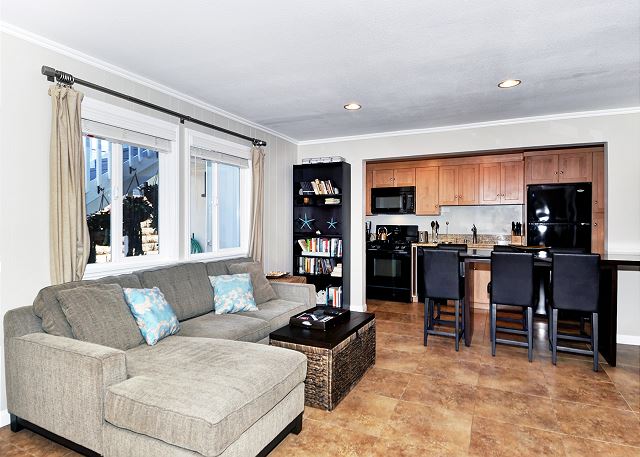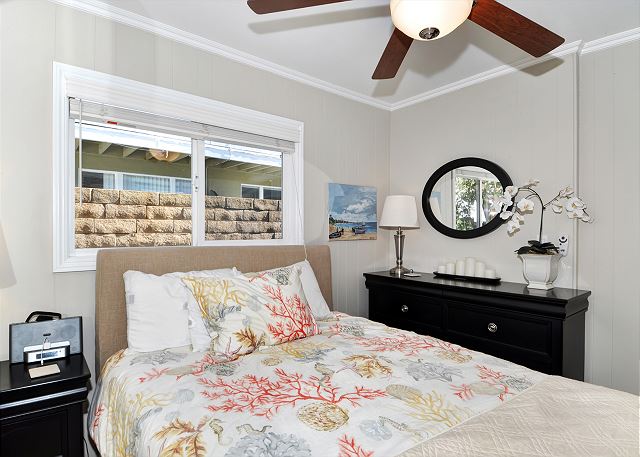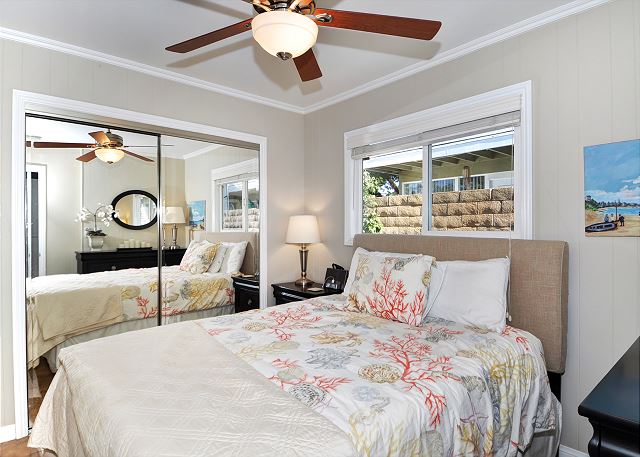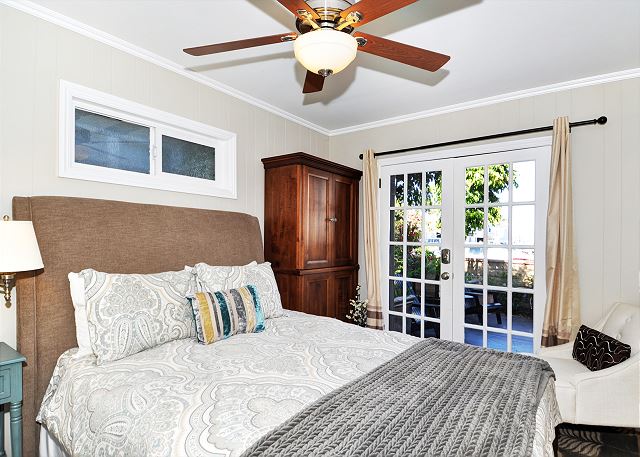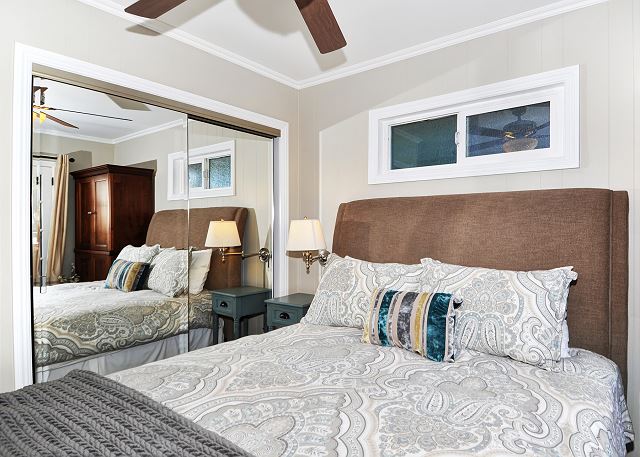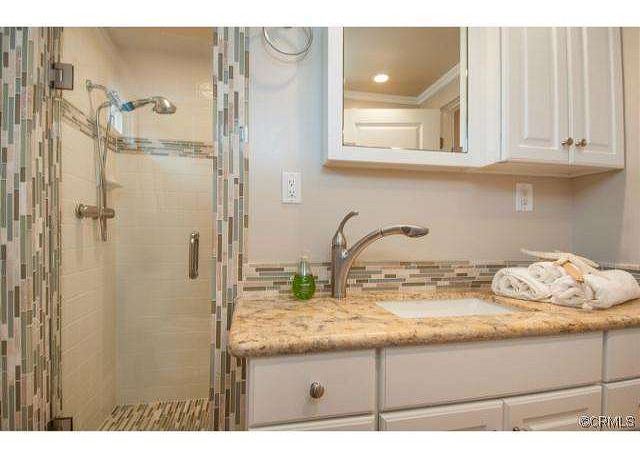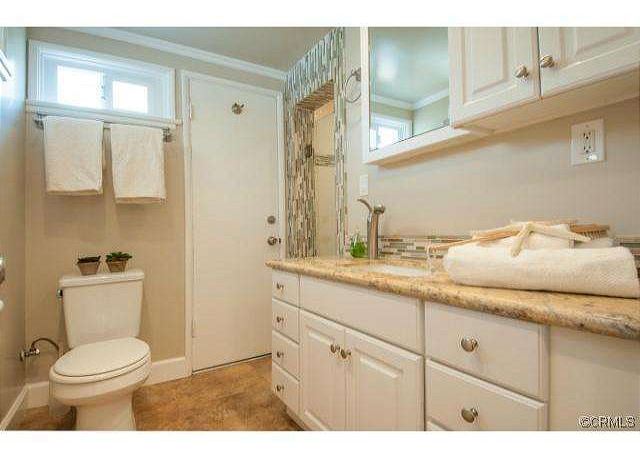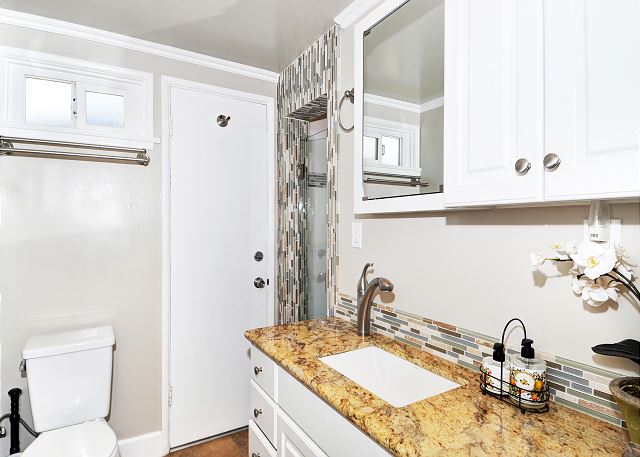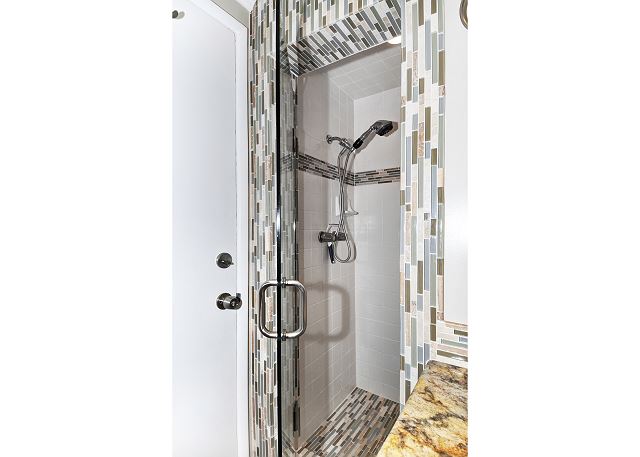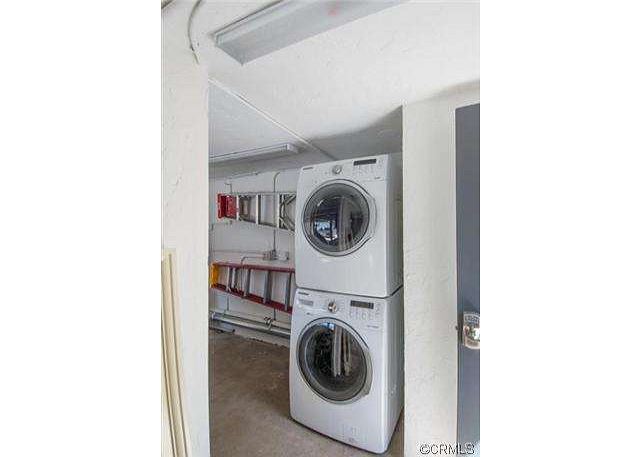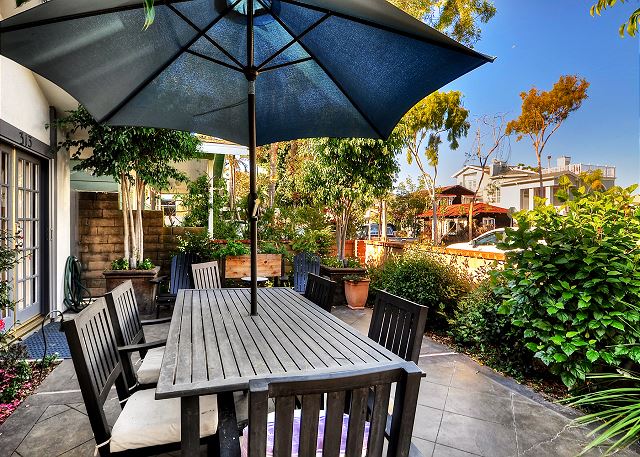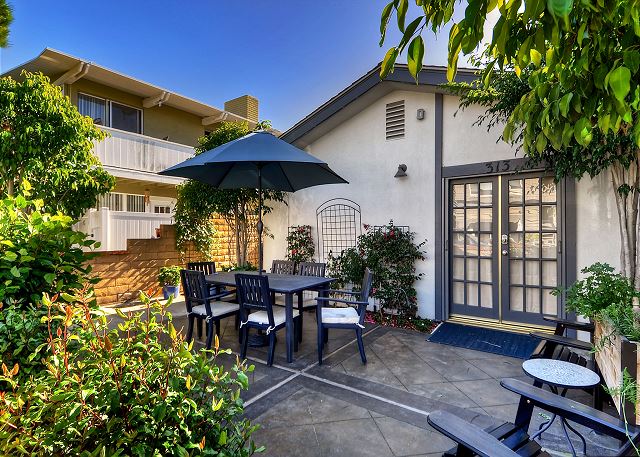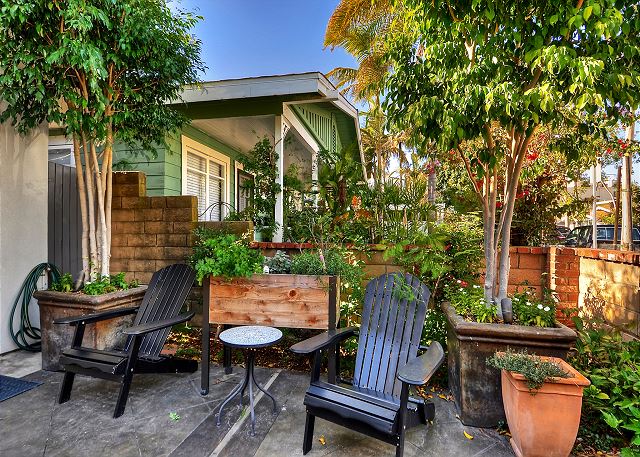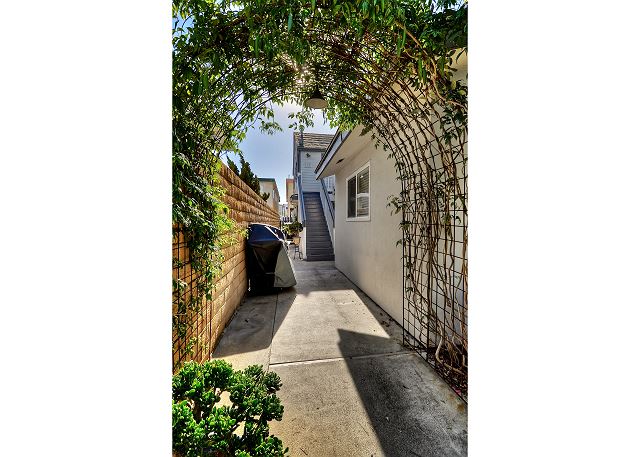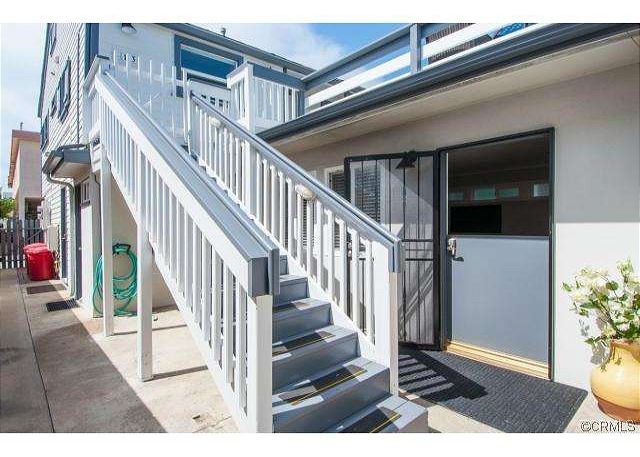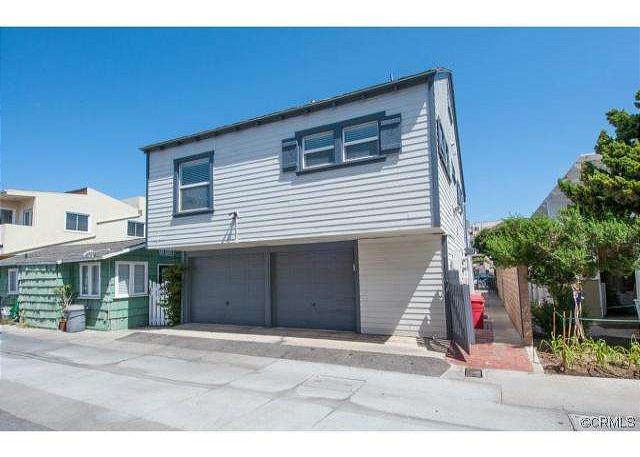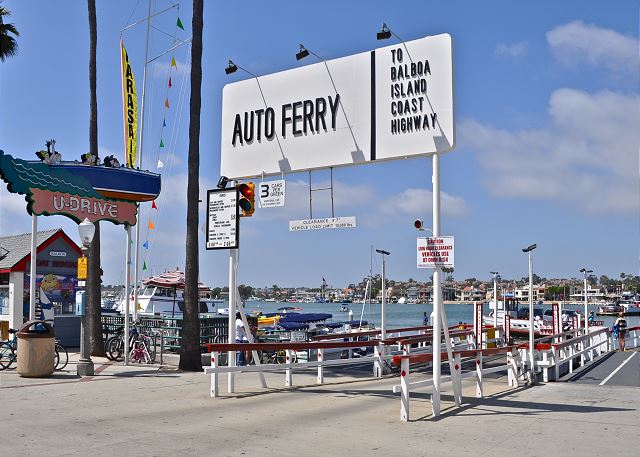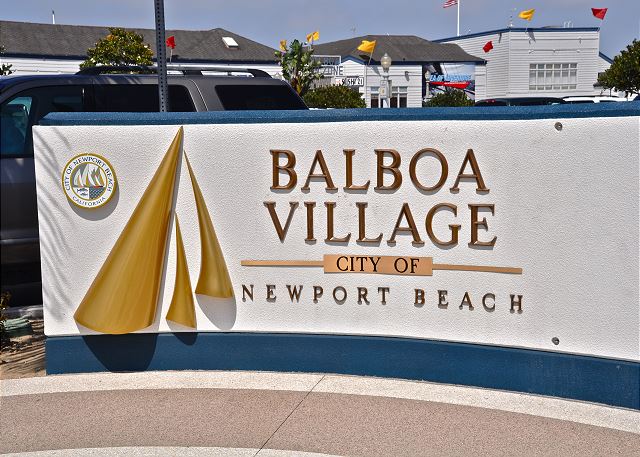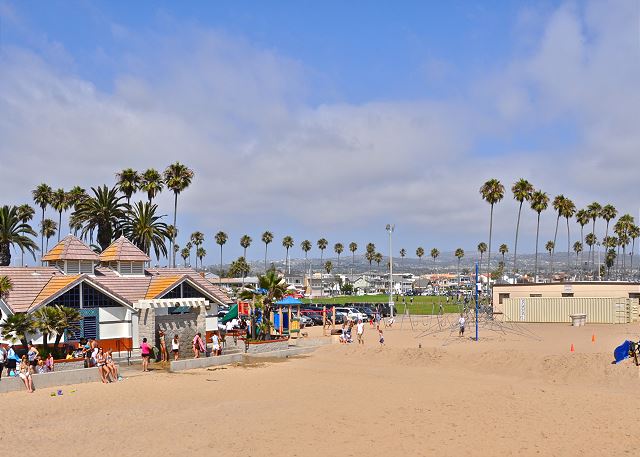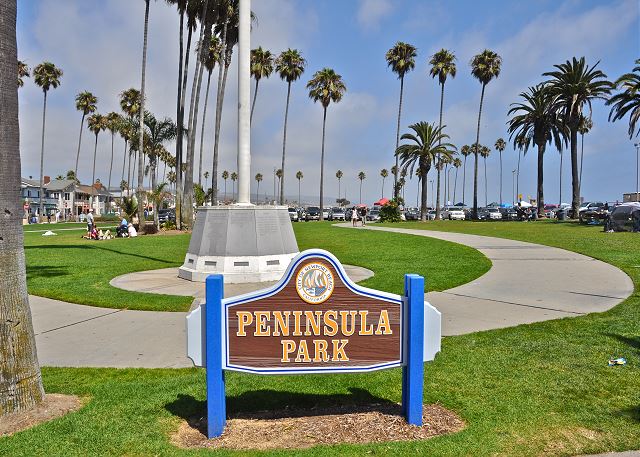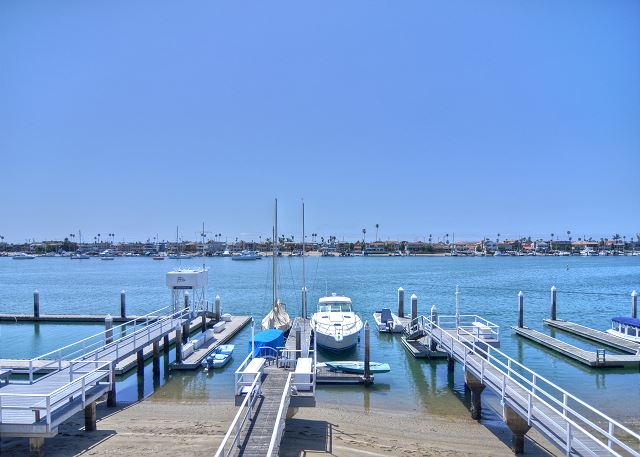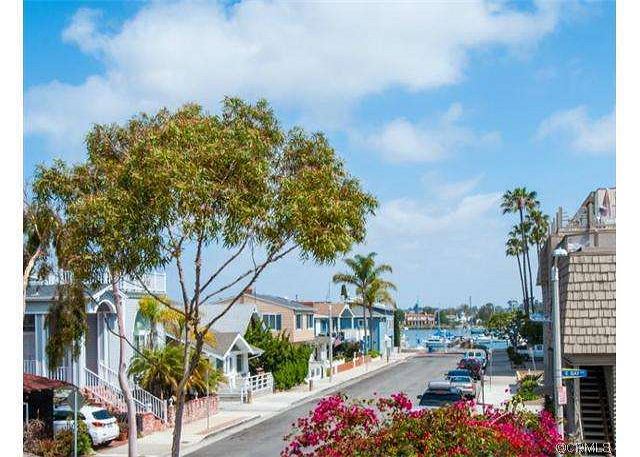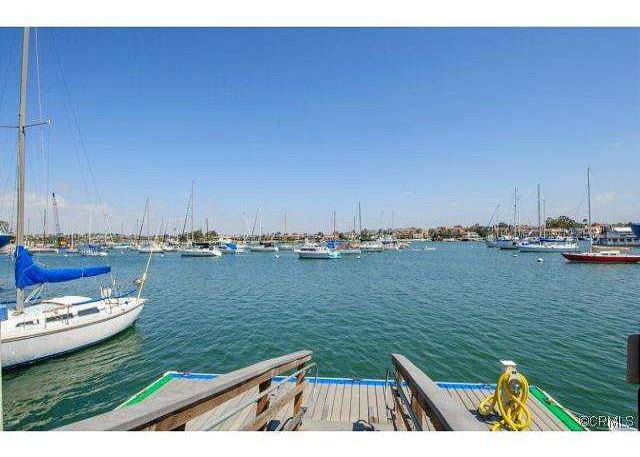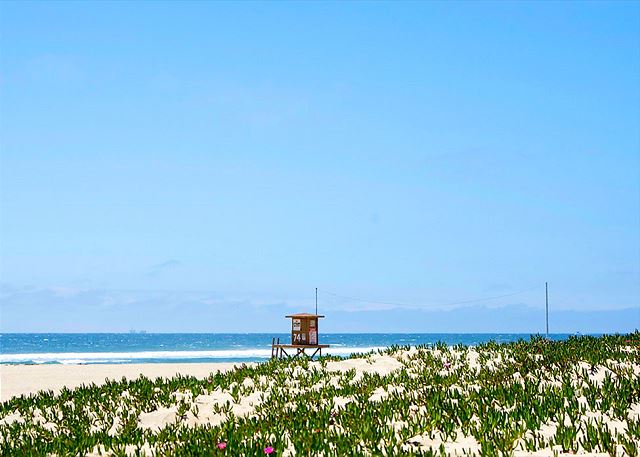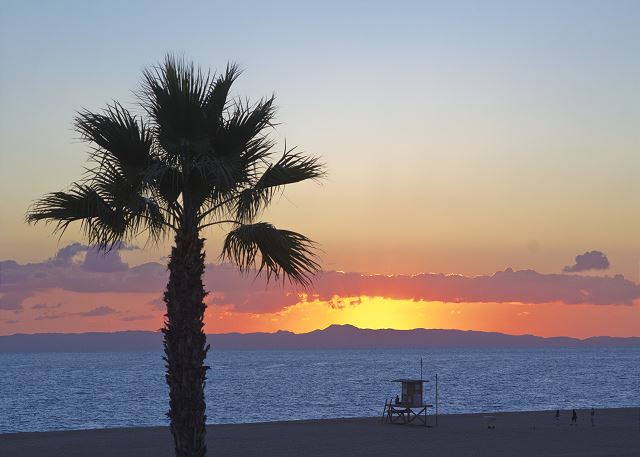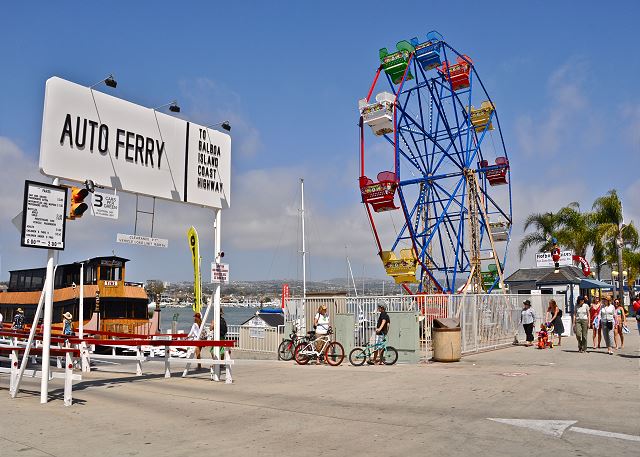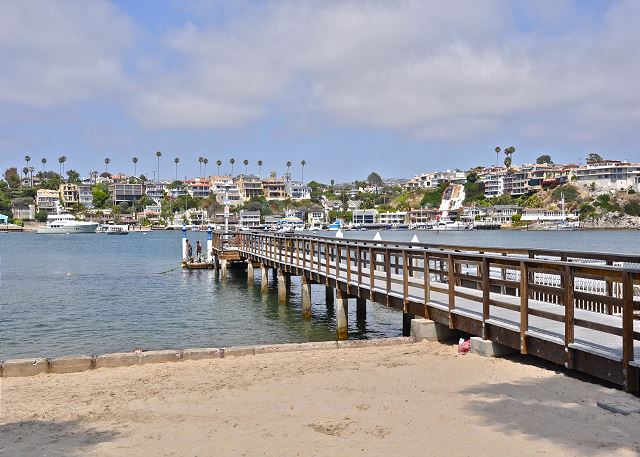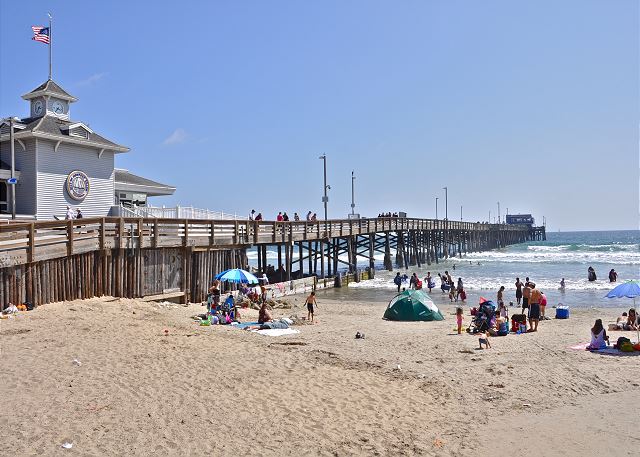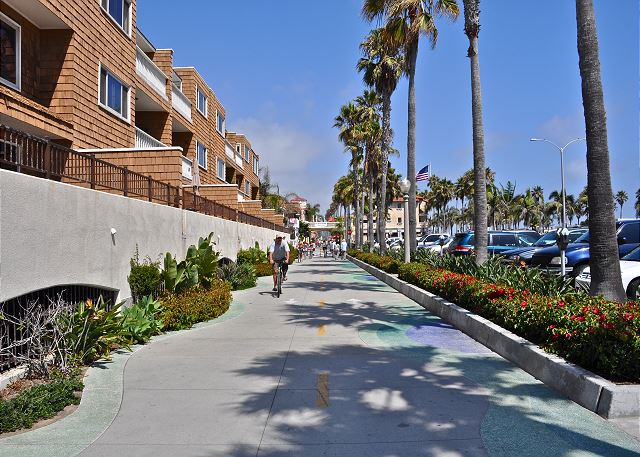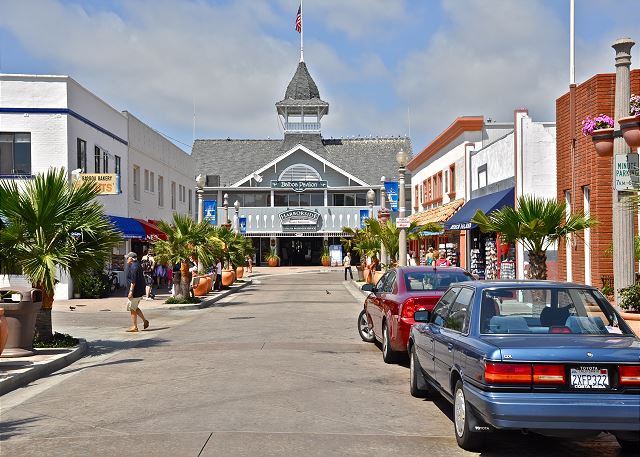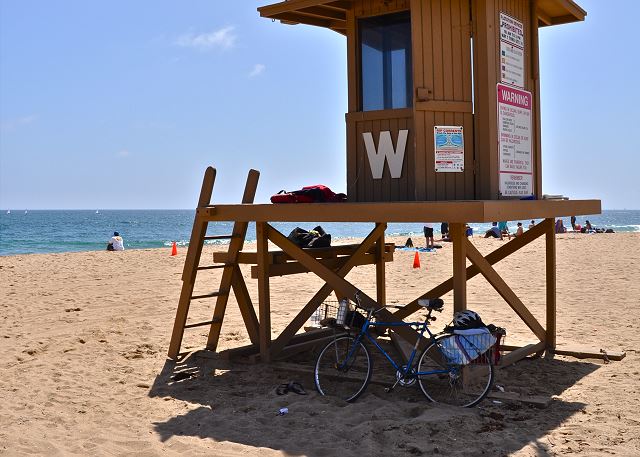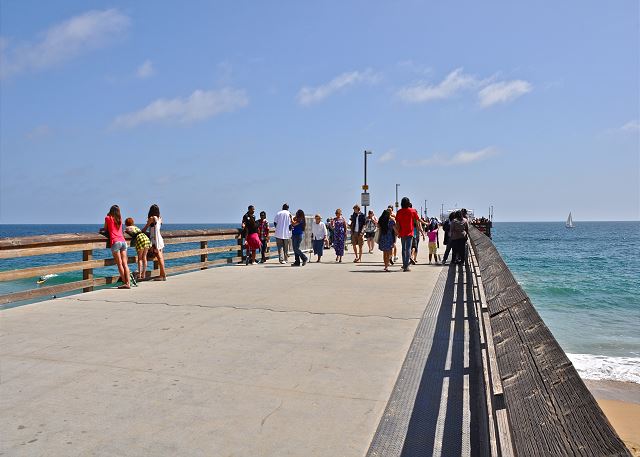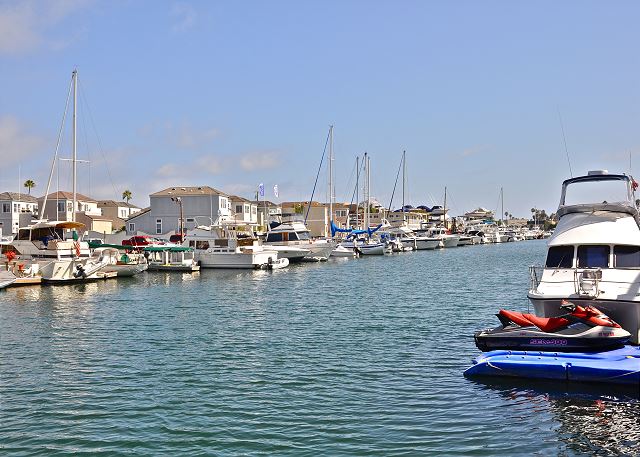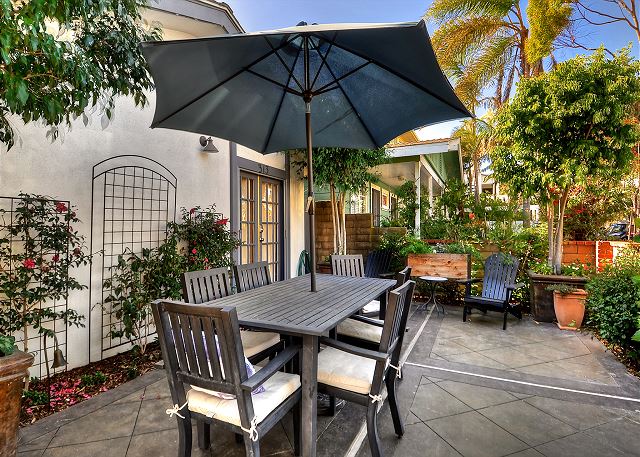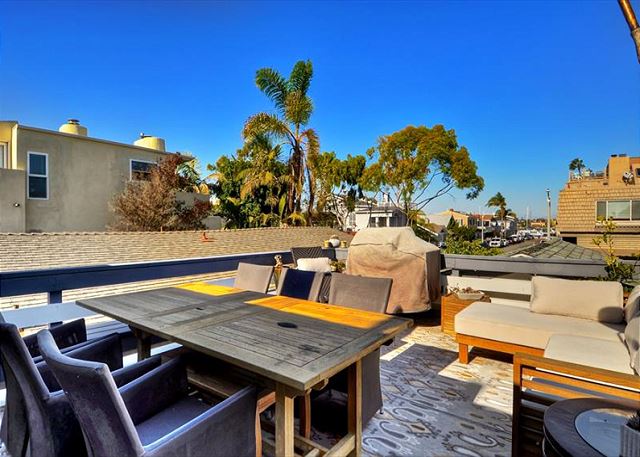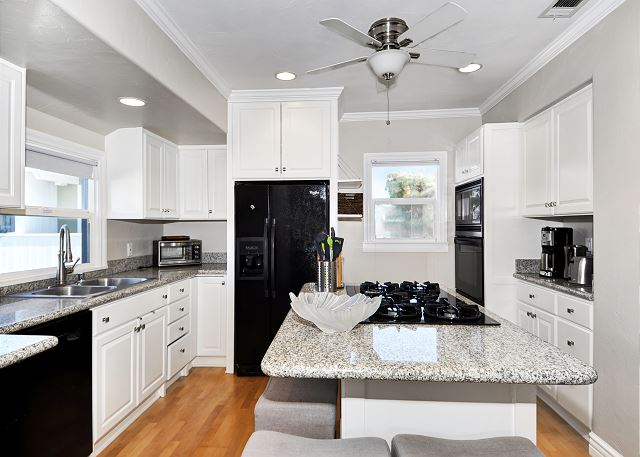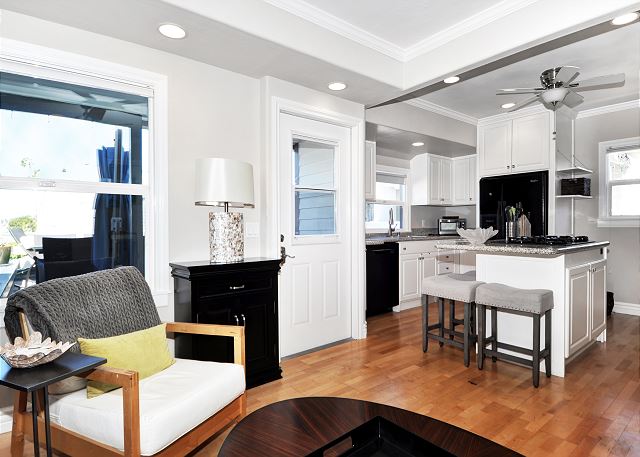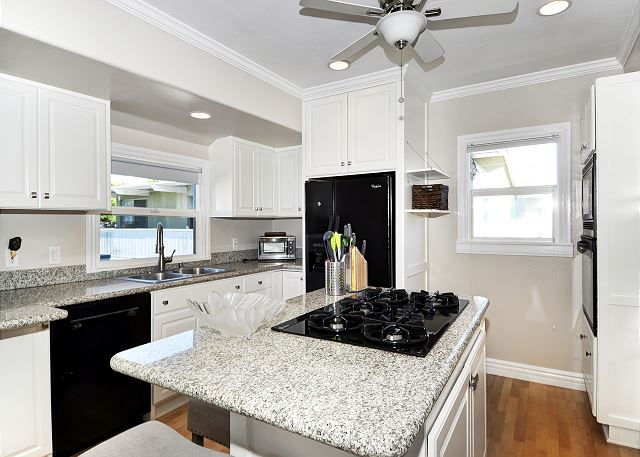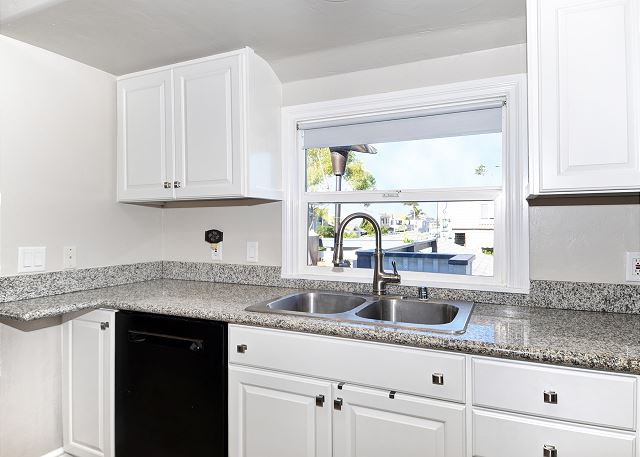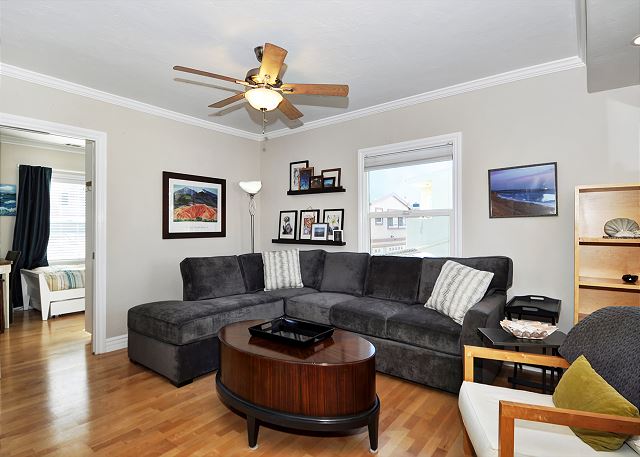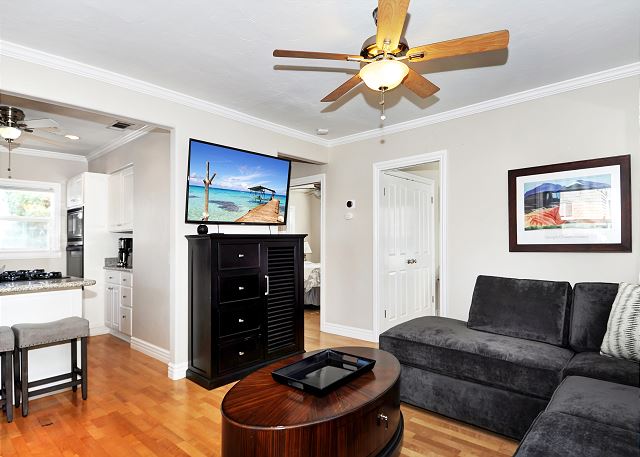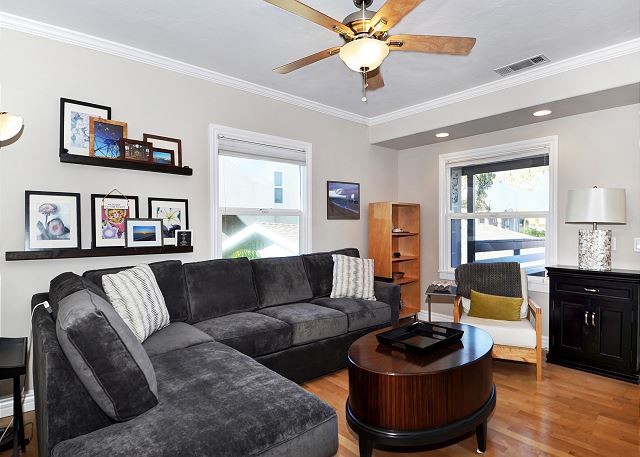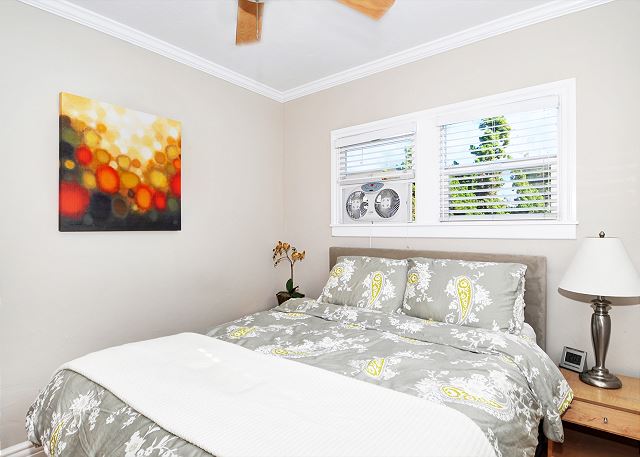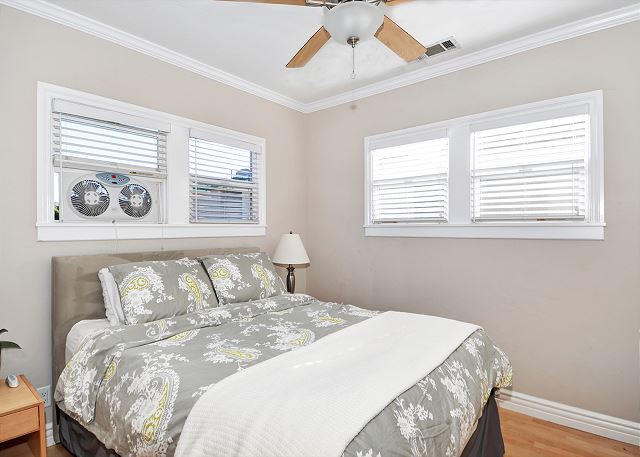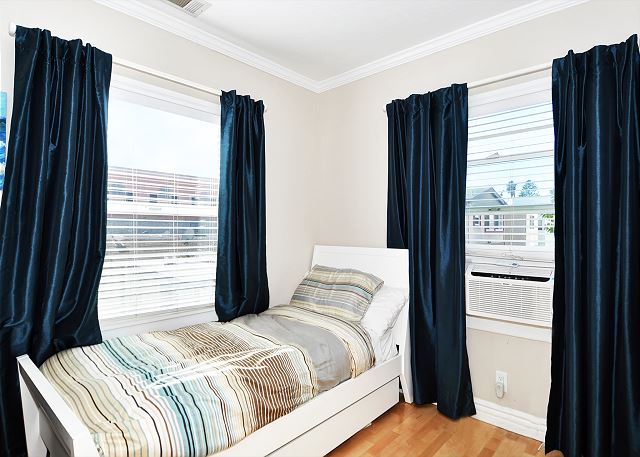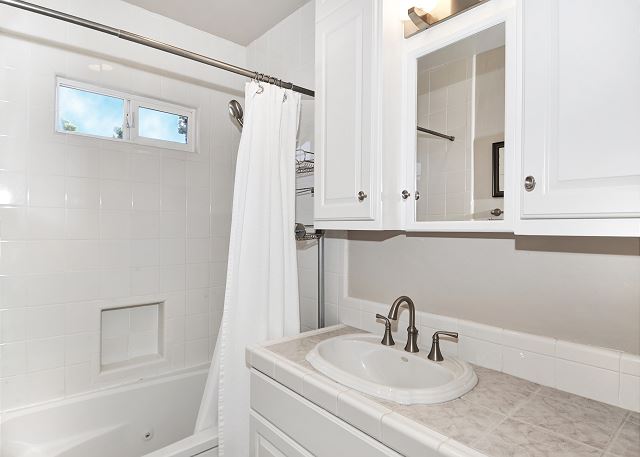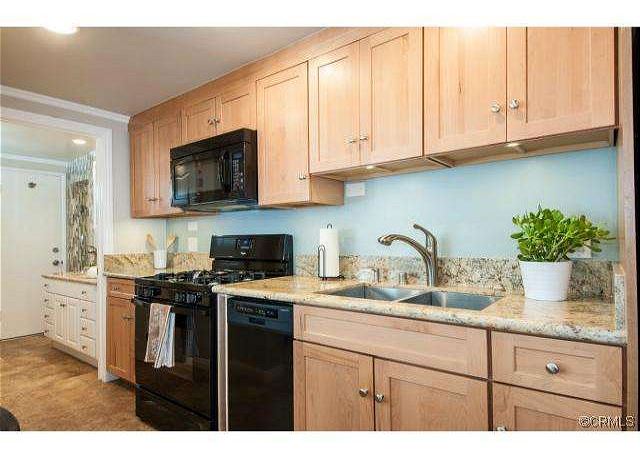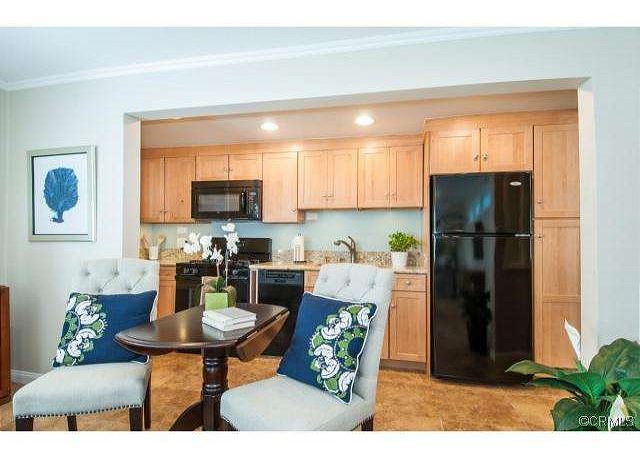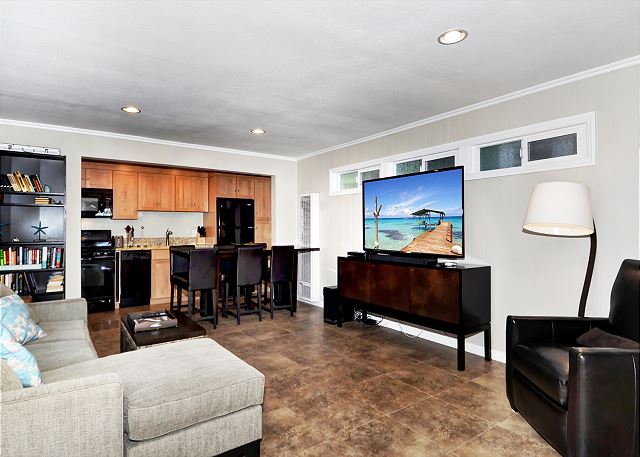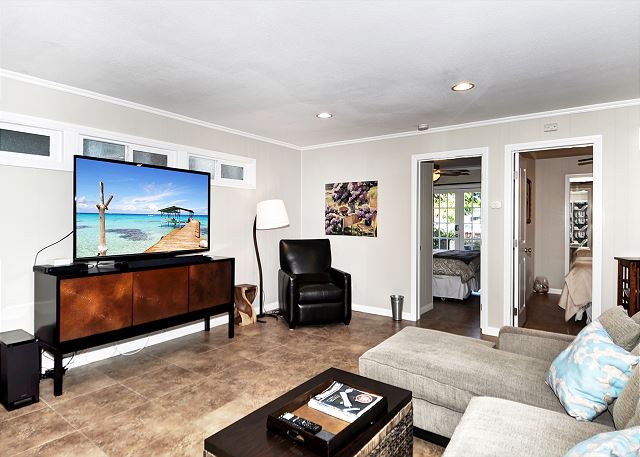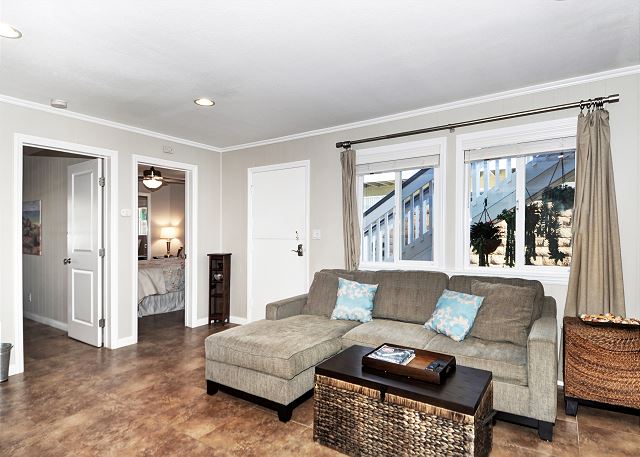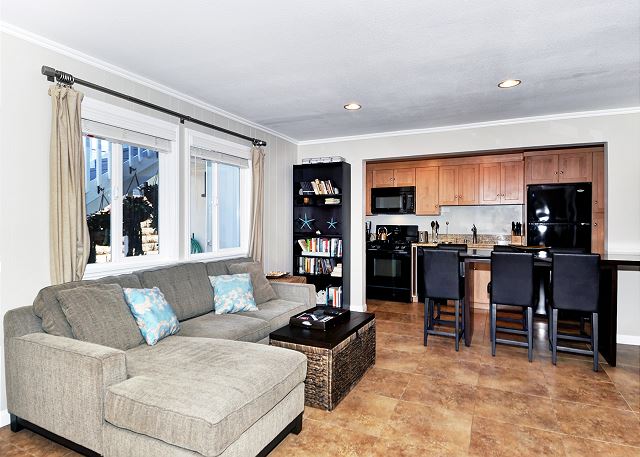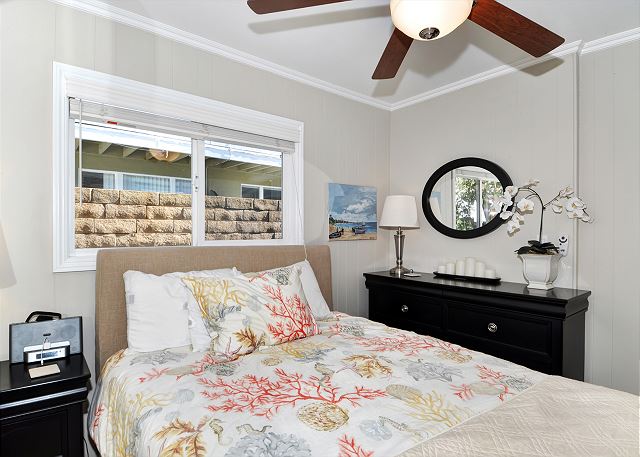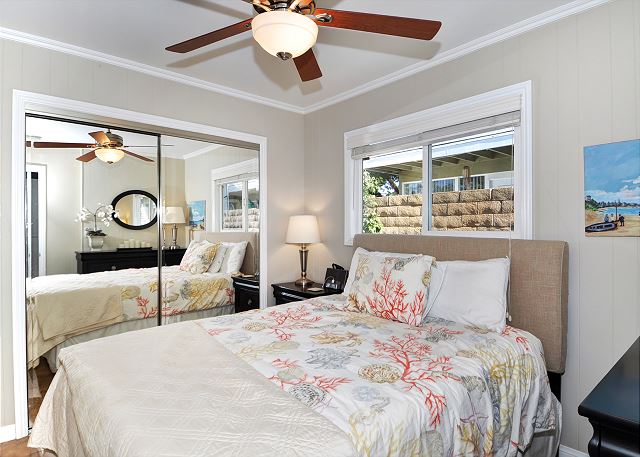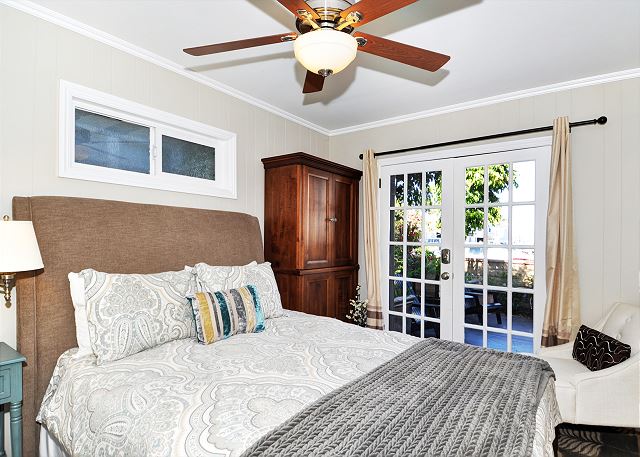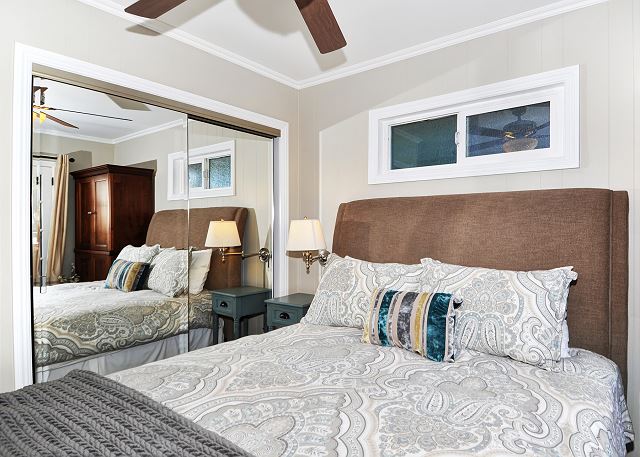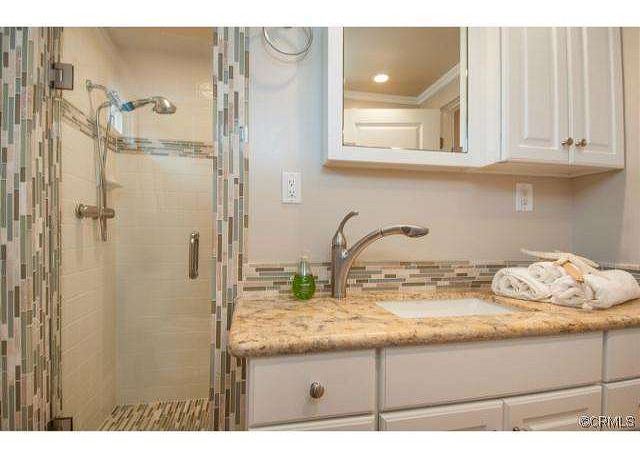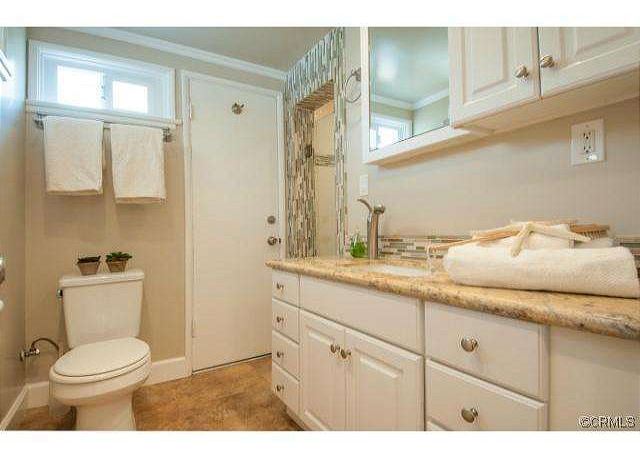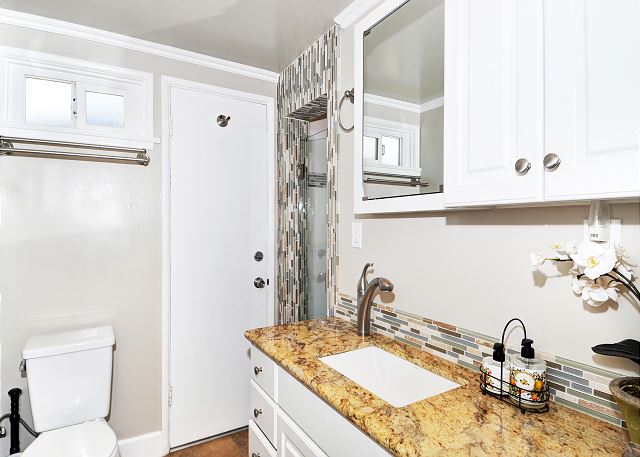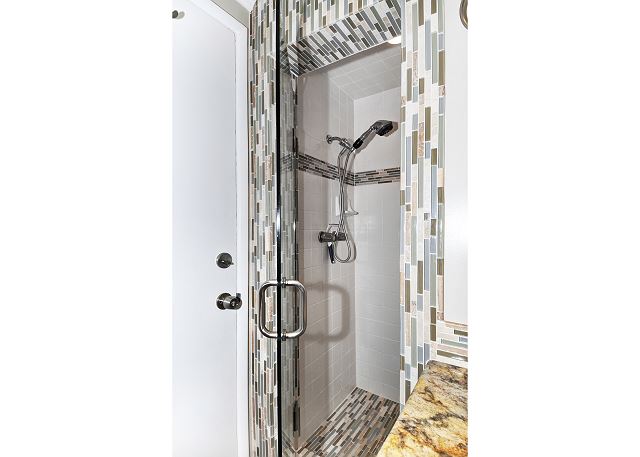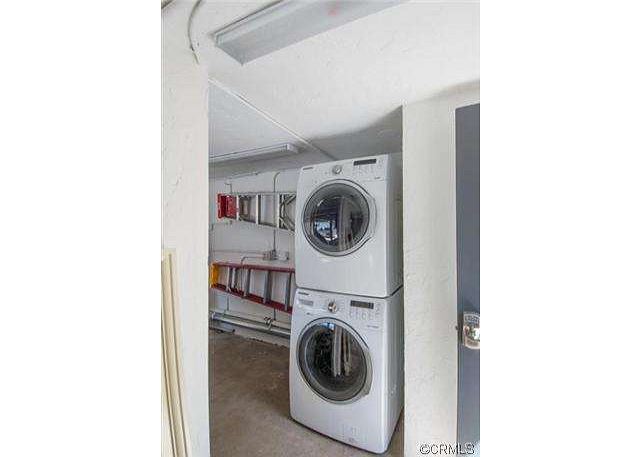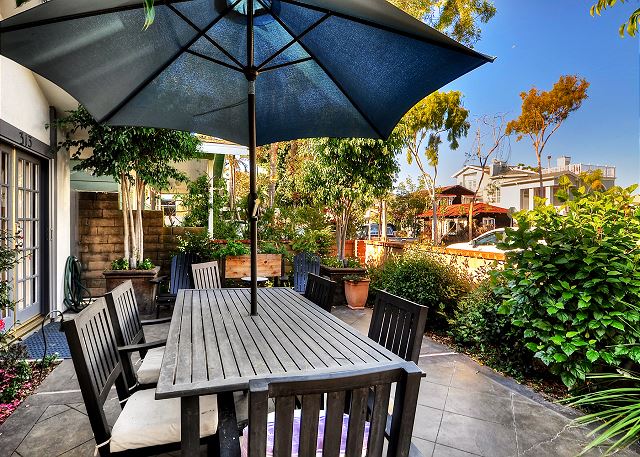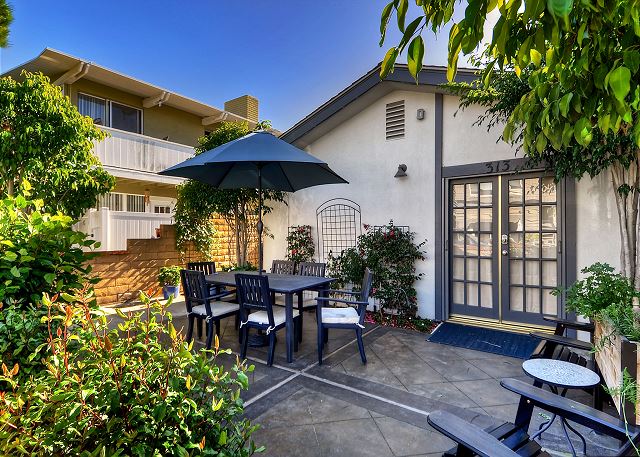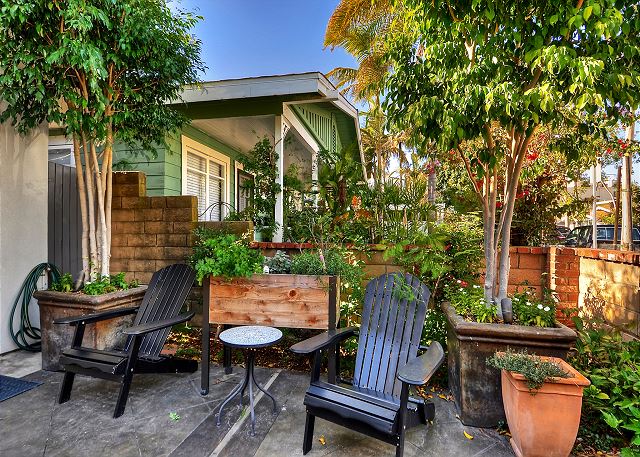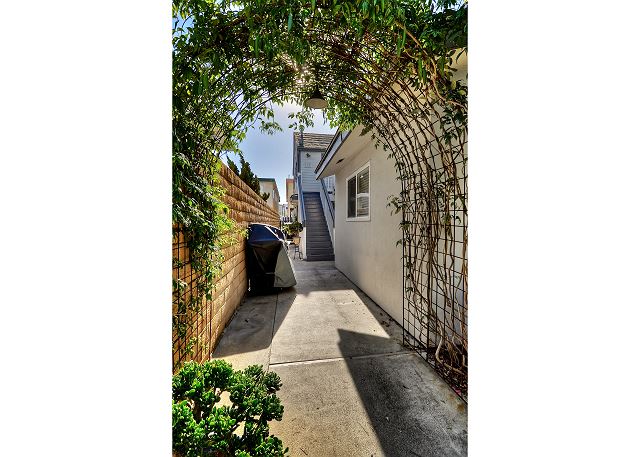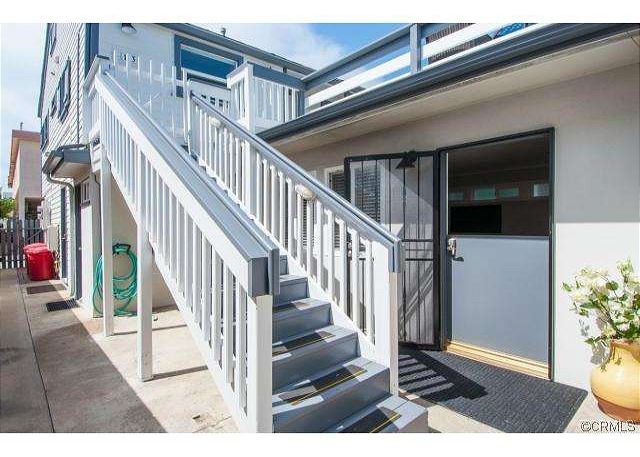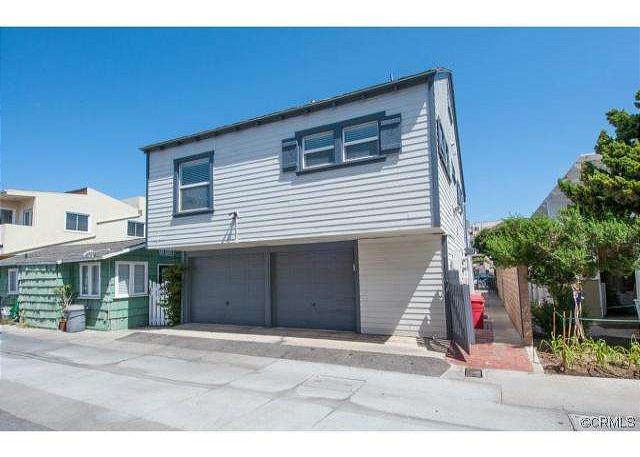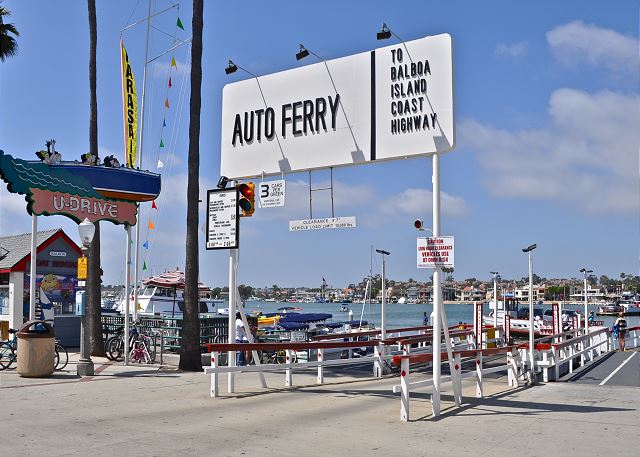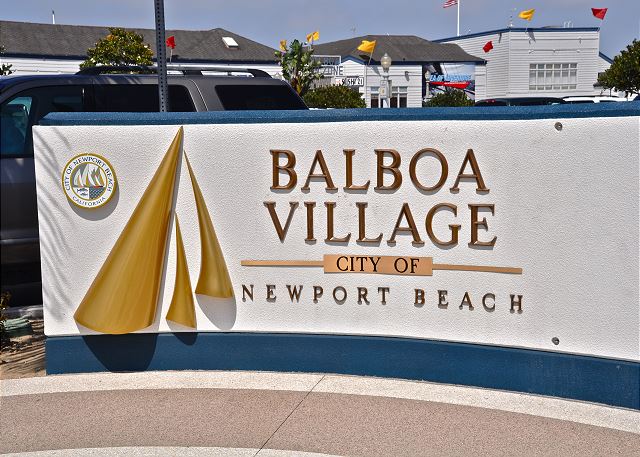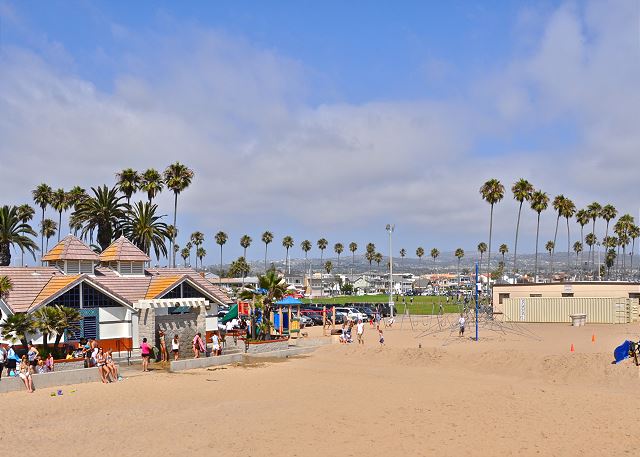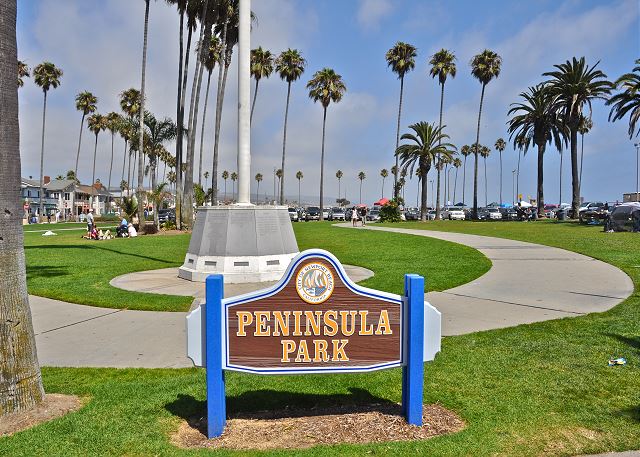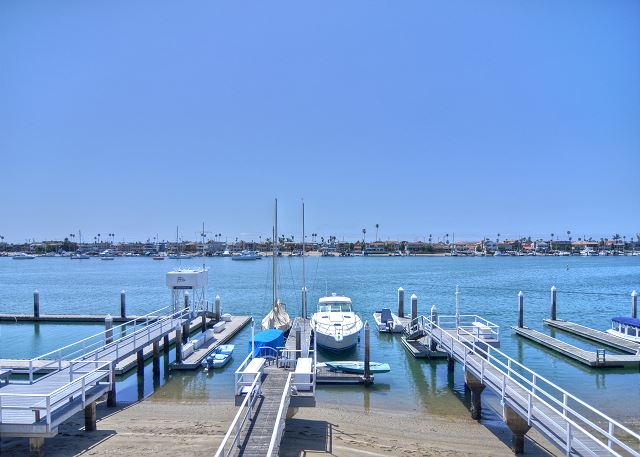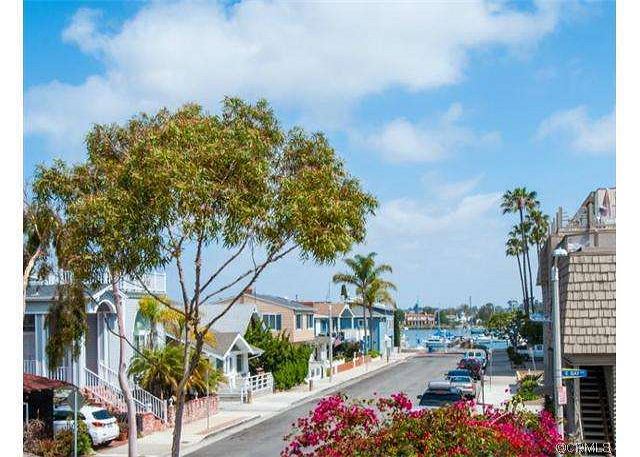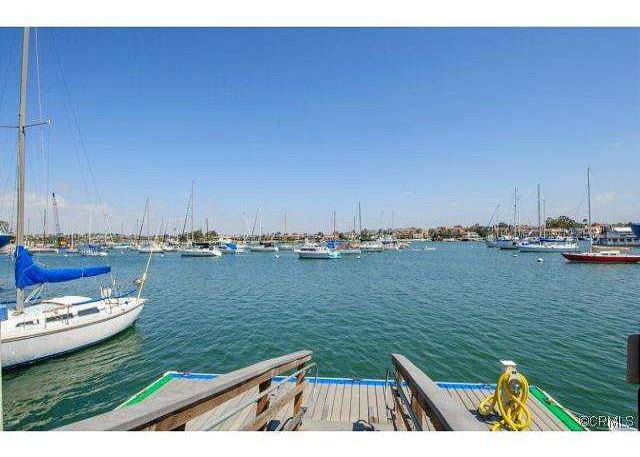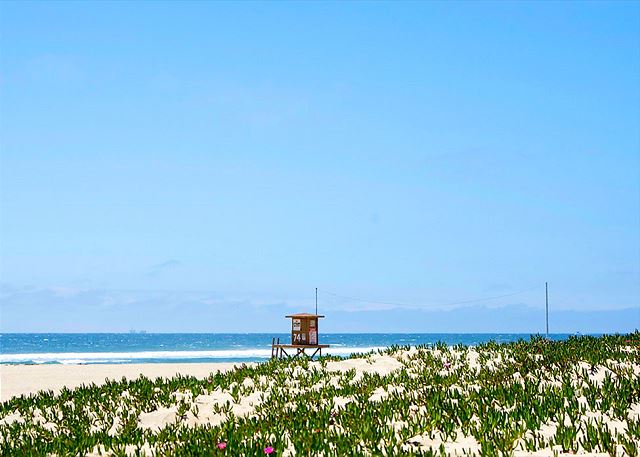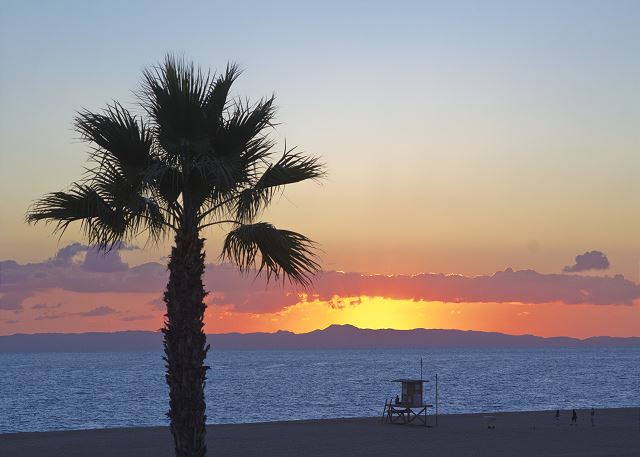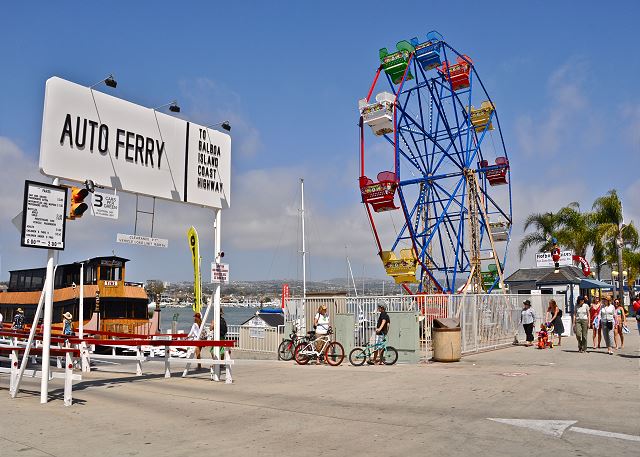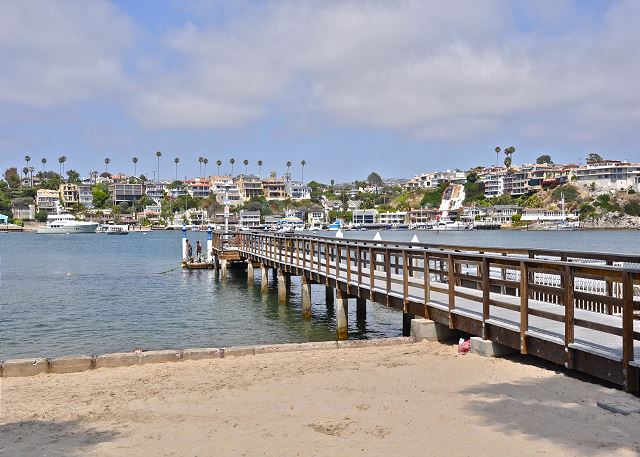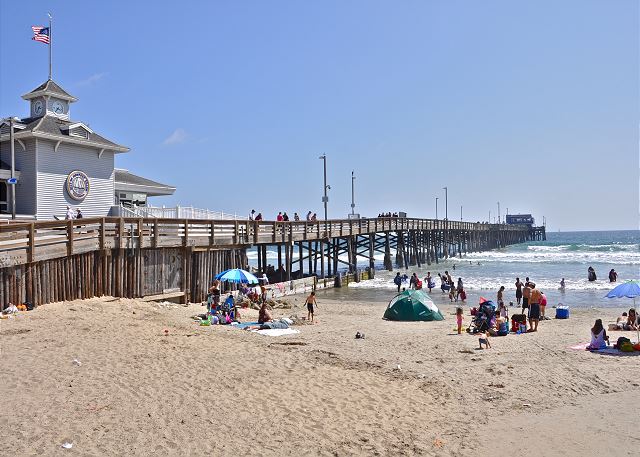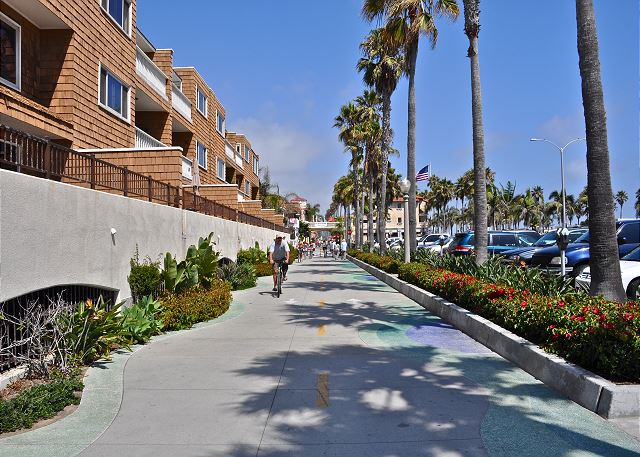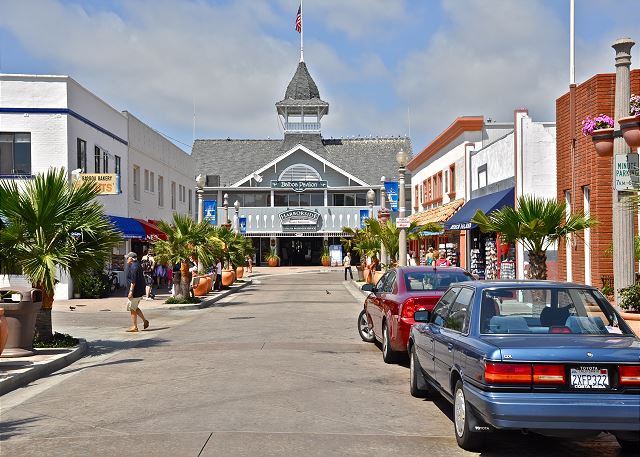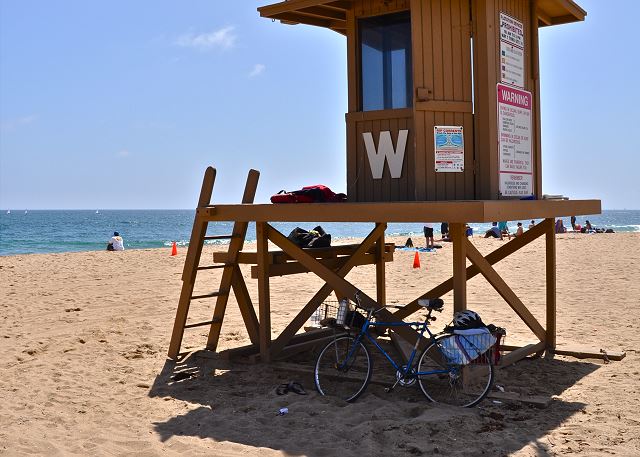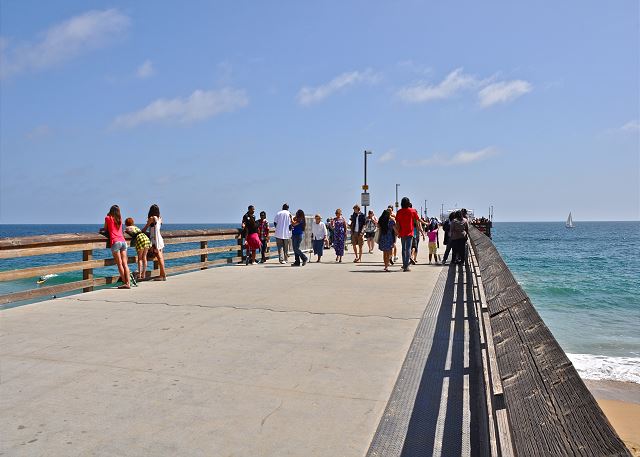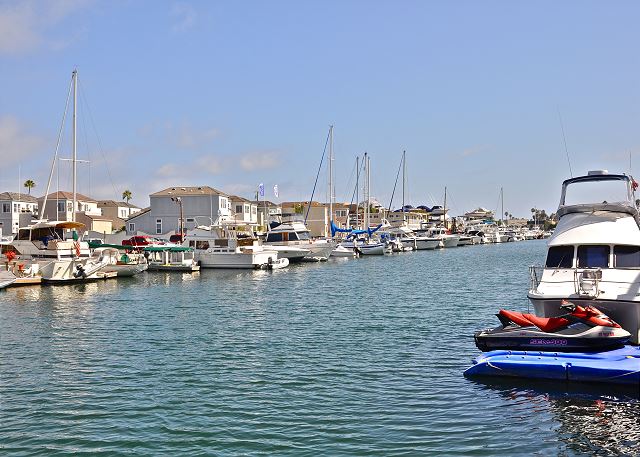 Description
This darling 4 bedroom, 2 bathroom beach house is located in prime location on Balboa Peninsula. A duplex with 2 separate units. 2 bedrooms, 1 bathroom in each unit. It is just steps to the beach, a couple minute walk to Balboa Village & The Fun Zone, and a short ferry ride over to Balboa Island. This upstairs rental is a perfect slice of paradise!



After a recent remodel, the kitchen is equipped with brand new stainless steel appliances, granite countertops, and all of the cooking utensils you could need. Both of the bedrooms are cozy and comfortable. Start your day by enjoying a cup of coffee up on your large deck as you gaze out on the beautiful Bay. End your day by hosting a rooftop BBQ or have a relaxing night of lounging outside with a good book.



Just a short walk to the ferry for shopping and dinner on Balboa Island, a stroll through Balboa Village or a walk to the end of the Pier. You can even launch your stand up paddle board a few steps down the street on the bay front beach or get picked up for a boat ride off the public dock.



Located in the heart of the Balboa Peninsula this property with an over-sized lot has it all! Balboa is a quaint, small beach town consisting of only 3 small blocks adjacent to the Balboa Pier. Here you can peruse the shops, restaurants, bars, and FUN Zone.



Take in the views off of the Balboa Pier, rent a bike or a kayak, or go whale watching or deep sea fishing from the many boats that leave the Balboa Pavilion daily.

*Please note construction started March 2020 on the lot next door. Potential work hours 7am-5pm M-F only.



SLP11850 & SLP11851
Calendar
September 2021

| S | M | T | W | T | F | S |
| --- | --- | --- | --- | --- | --- | --- |
| | | | 01 | 02 | 03 | 04 |
| 05 | 06 | 07 | 08 | 09 | 10 | 11 |
| 12 | 13 | 14 | 15 | 16 | 17 | 18 |
| 19 | 20 | 21 | 22 | 23 | 24 | 25 |
| 26 | 27 | 28 | 29 | 30 | | |
October 2021

| S | M | T | W | T | F | S |
| --- | --- | --- | --- | --- | --- | --- |
| | | | | | 01 | 02 |
| 03 | 04 | 05 | 06 | 07 | 08 | 09 |
| 10 | 11 | 12 | 13 | 14 | 15 | 16 |
| 17 | 18 | 19 | 20 | 21 | 22 | 23 |
| 24 | 25 | 26 | 27 | 28 | 29 | 30 |
| 31 | | | | | | |
November 2021

| S | M | T | W | T | F | S |
| --- | --- | --- | --- | --- | --- | --- |
| | 01 | 02 | 03 | 04 | 05 | 06 |
| 07 | 08 | 09 | 10 | 11 | 12 | 13 |
| 14 | 15 | 16 | 17 | 18 | 19 | 20 |
| 21 | 22 | 23 | 24 | 25 | 26 | 27 |
| 28 | 29 | 30 | | | | |
December 2021

| S | M | T | W | T | F | S |
| --- | --- | --- | --- | --- | --- | --- |
| | | | 01 | 02 | 03 | 04 |
| 05 | 06 | 07 | 08 | 09 | 10 | 11 |
| 12 | 13 | 14 | 15 | 16 | 17 | 18 |
| 19 | 20 | 21 | 22 | 23 | 24 | 25 |
| 26 | 27 | 28 | 29 | 30 | 31 | |
January 2022

| S | M | T | W | T | F | S |
| --- | --- | --- | --- | --- | --- | --- |
| | | | | | | 01 |
| 02 | 03 | 04 | 05 | 06 | 07 | 08 |
| 09 | 10 | 11 | 12 | 13 | 14 | 15 |
| 16 | 17 | 18 | 19 | 20 | 21 | 22 |
| 23 | 24 | 25 | 26 | 27 | 28 | 29 |
| 30 | 31 | | | | | |
February 2022

| S | M | T | W | T | F | S |
| --- | --- | --- | --- | --- | --- | --- |
| | | 01 | 02 | 03 | 04 | 05 |
| 06 | 07 | 08 | 09 | 10 | 11 | 12 |
| 13 | 14 | 15 | 16 | 17 | 18 | 19 |
| 20 | 21 | 22 | 23 | 24 | 25 | 26 |
| 27 | 28 | | | | | |
March 2022

| S | M | T | W | T | F | S |
| --- | --- | --- | --- | --- | --- | --- |
| | | 01 | 02 | 03 | 04 | 05 |
| 06 | 07 | 08 | 09 | 10 | 11 | 12 |
| 13 | 14 | 15 | 16 | 17 | 18 | 19 |
| 20 | 21 | 22 | 23 | 24 | 25 | 26 |
| 27 | 28 | 29 | 30 | 31 | | |
April 2022

| S | M | T | W | T | F | S |
| --- | --- | --- | --- | --- | --- | --- |
| | | | | | 01 | 02 |
| 03 | 04 | 05 | 06 | 07 | 08 | 09 |
| 10 | 11 | 12 | 13 | 14 | 15 | 16 |
| 17 | 18 | 19 | 20 | 21 | 22 | 23 |
| 24 | 25 | 26 | 27 | 28 | 29 | 30 |
May 2022

| S | M | T | W | T | F | S |
| --- | --- | --- | --- | --- | --- | --- |
| 01 | 02 | 03 | 04 | 05 | 06 | 07 |
| 08 | 09 | 10 | 11 | 12 | 13 | 14 |
| 15 | 16 | 17 | 18 | 19 | 20 | 21 |
| 22 | 23 | 24 | 25 | 26 | 27 | 28 |
| 29 | 30 | 31 | | | | |
June 2022

| S | M | T | W | T | F | S |
| --- | --- | --- | --- | --- | --- | --- |
| | | | 01 | 02 | 03 | 04 |
| 05 | 06 | 07 | 08 | 09 | 10 | 11 |
| 12 | 13 | 14 | 15 | 16 | 17 | 18 |
| 19 | 20 | 21 | 22 | 23 | 24 | 25 |
| 26 | 27 | 28 | 29 | 30 | | |
July 2022

| S | M | T | W | T | F | S |
| --- | --- | --- | --- | --- | --- | --- |
| | | | | | 01 | 02 |
| 03 | 04 | 05 | 06 | 07 | 08 | 09 |
| 10 | 11 | 12 | 13 | 14 | 15 | 16 |
| 17 | 18 | 19 | 20 | 21 | 22 | 23 |
| 24 | 25 | 26 | 27 | 28 | 29 | 30 |
| 31 | | | | | | |
August 2022

| S | M | T | W | T | F | S |
| --- | --- | --- | --- | --- | --- | --- |
| | 01 | 02 | 03 | 04 | 05 | 06 |
| 07 | 08 | 09 | 10 | 11 | 12 | 13 |
| 14 | 15 | 16 | 17 | 18 | 19 | 20 |
| 21 | 22 | 23 | 24 | 25 | 26 | 27 |
| 28 | 29 | 30 | 31 | | | |
Available
Unavailable
Check-In Only
Check-Out Only
Seasonal Rates
| Date Range | Daily | Weekly | Monthly |
| --- | --- | --- | --- |
| 08/15/2021 - 09/11/2021 | $544.83 | $3,101.55 | N/A |
| 09/12/2021 - 11/23/2021 | $662.90 | $3,656.94 | $13,413.94 |
| 11/24/2021 - 11/28/2021 | $797.83 | N/A | N/A |
| 12/22/2021 - 01/02/2022 | $808.09 | $5,412.17 | N/A |
* Seasonal rates are only estimates and do not reflect taxes or additional fees.
Location
Guest Reviews of
313 E Bay Both
Newport Beach, CA
---
Vacation Rental Reviews by
stars based on
Great area; great place for the price
Review by
Kathleen M.
The area is great and the property is in a great location. We rented both units and, overall, we were pleased. The outdoor furniture was rusty, so we bought plastic table cloths to cover them. The pull out bed in the upstairs unit was broken and unusable, but there was a blow up mattress. It was quite clean, plenty of towels were provided and the units were well equipped. Believe them when they say the garage is small! We would stay there again.
5 out of 5 stars
Manager Response:
Hi Kathleen, It's great to hear that you enjoyed your vacation in both units and the great Balboa Peninsula location. We're so glad your rentals had everything you were looking for and we'd love for you to come back again soon! Thanks - NBVP Team
Great Vacation!
Review by
Eric B.
Perfect location, very clean, and wonderful place to relax!
5 out of 5 stars
Manager Response:
Thank you for taking the time to write a review about your stay with Newport Beach Vacation Properties! We appreciate the feedback and glad you had a good time. For your next booking see our direct web site to view all our homes and call to book a home! nbvacationproperties dot com 2019 Summertime is booking. Hope to have you back!
Contact Us