318 Lindo Ave. (House)
3 Bedroom(s) | 2 Bathroom(s) | Sleeps 10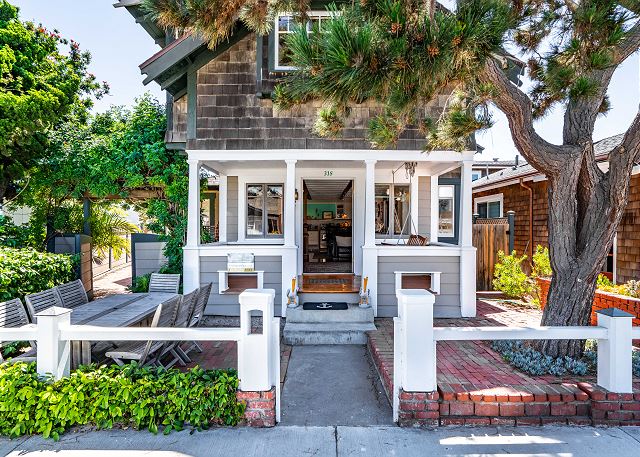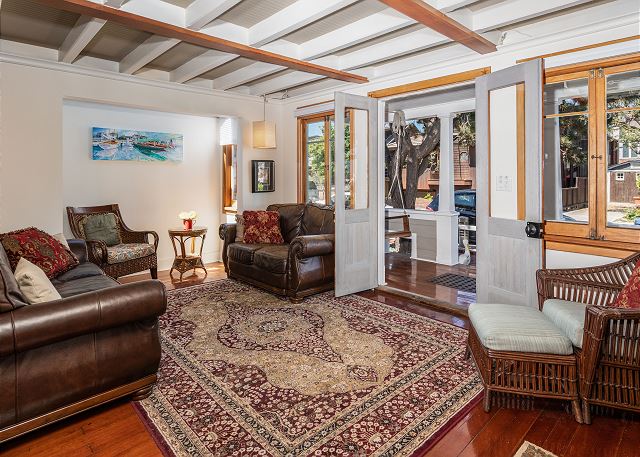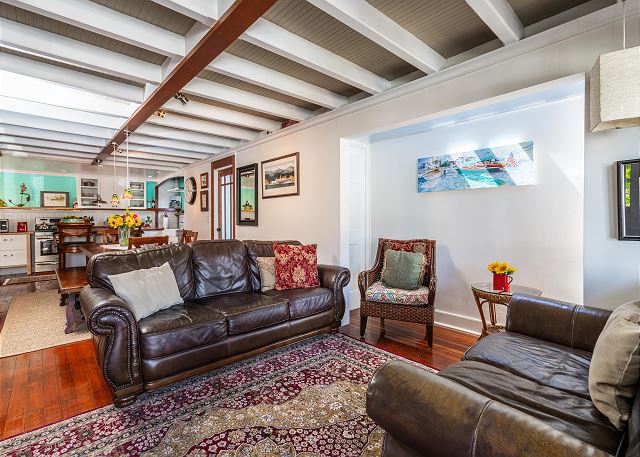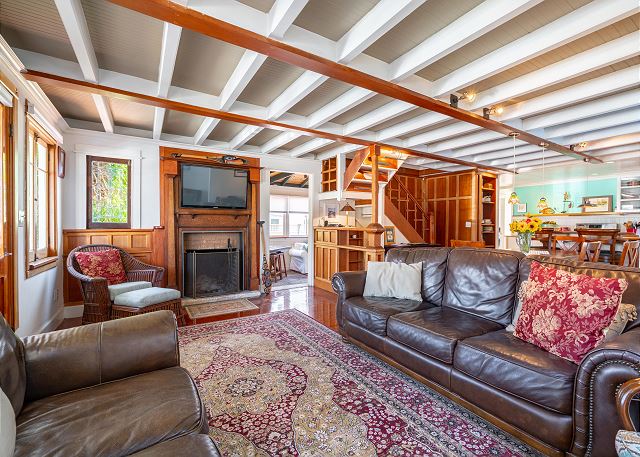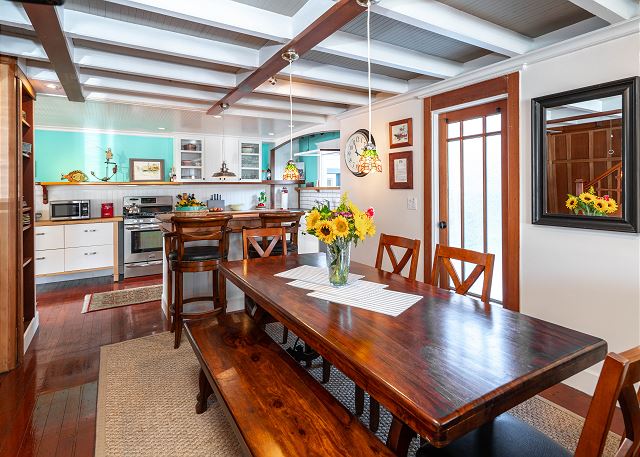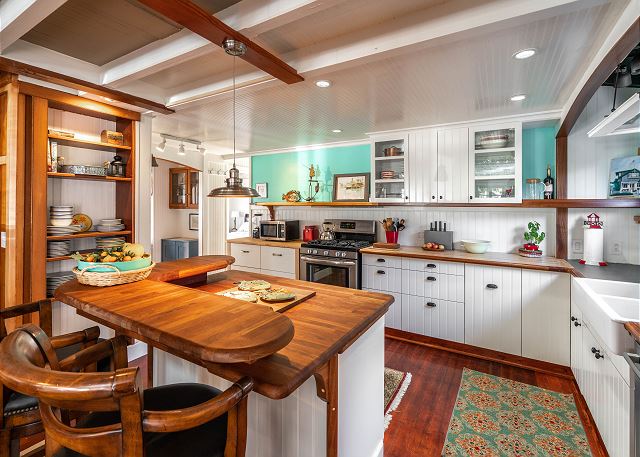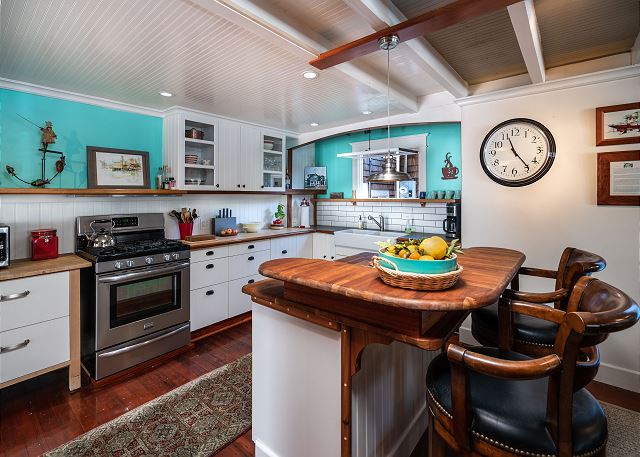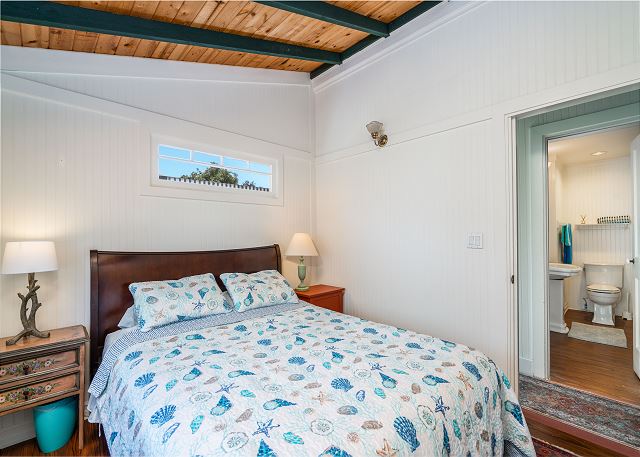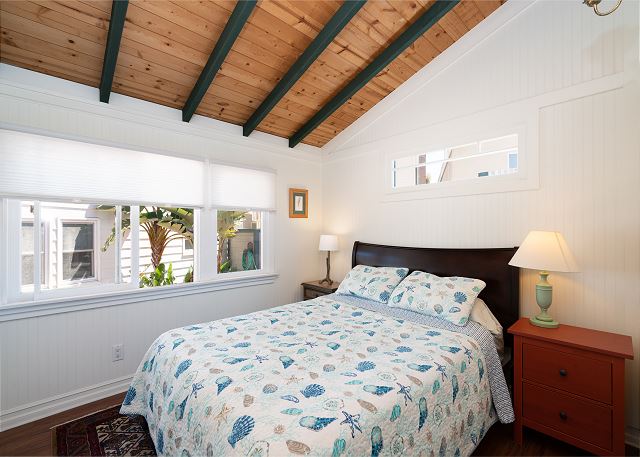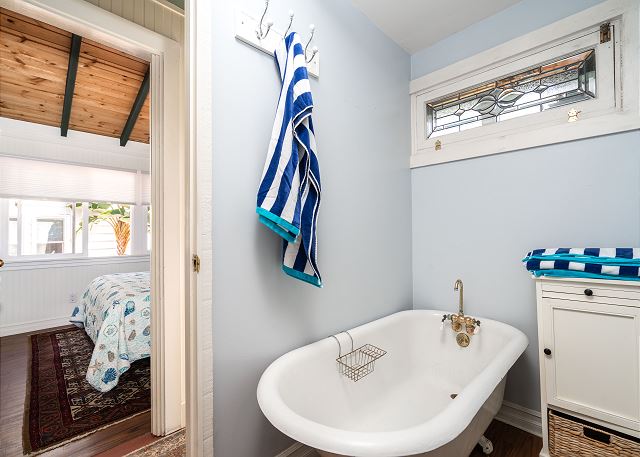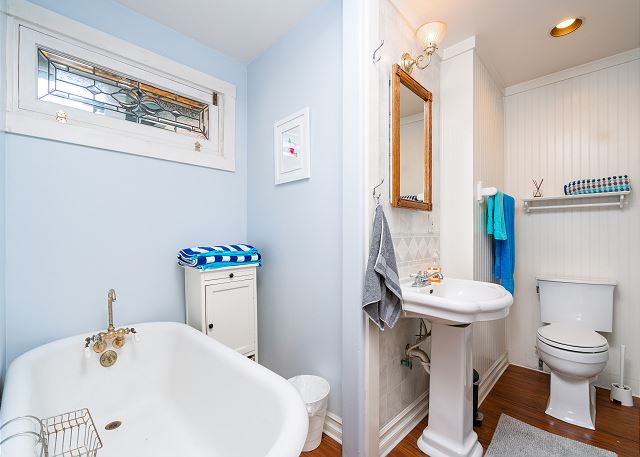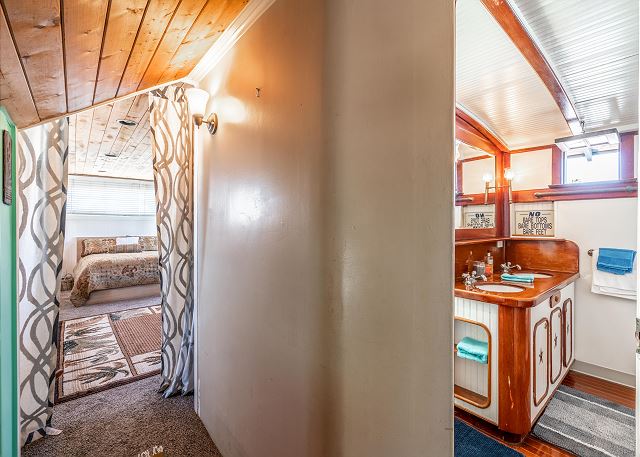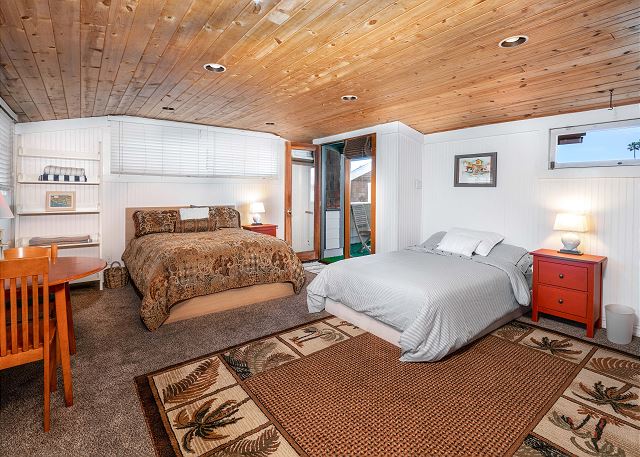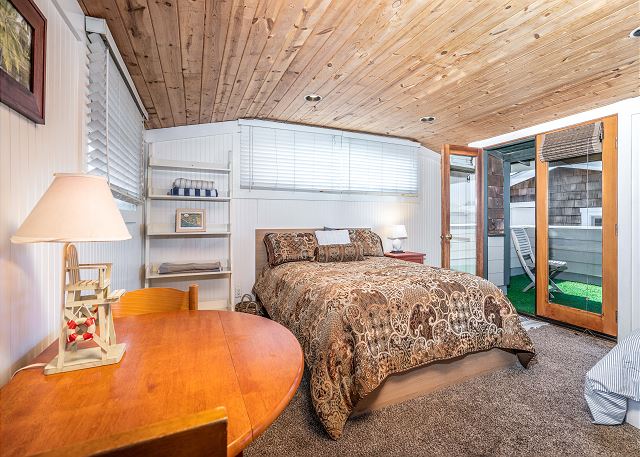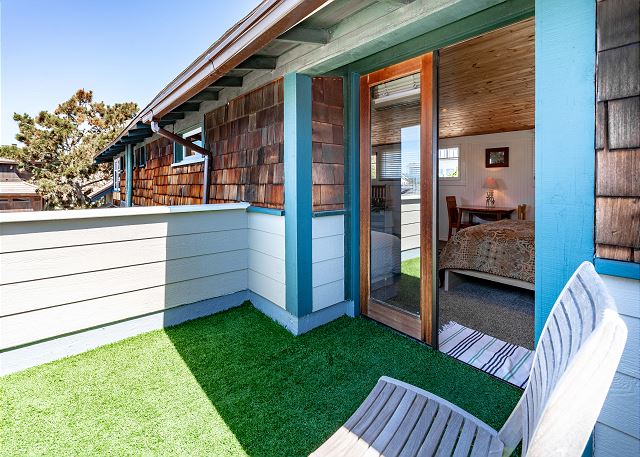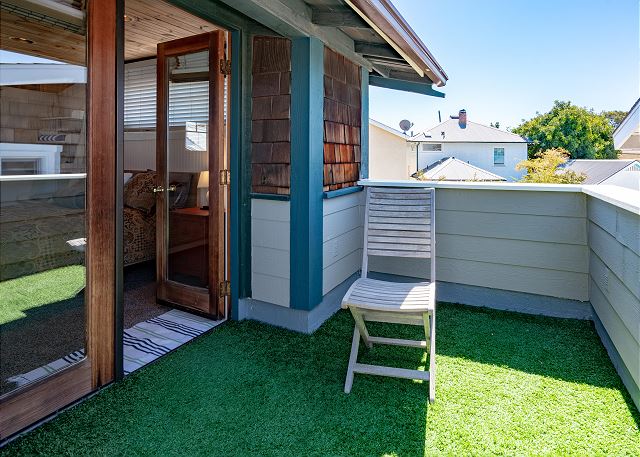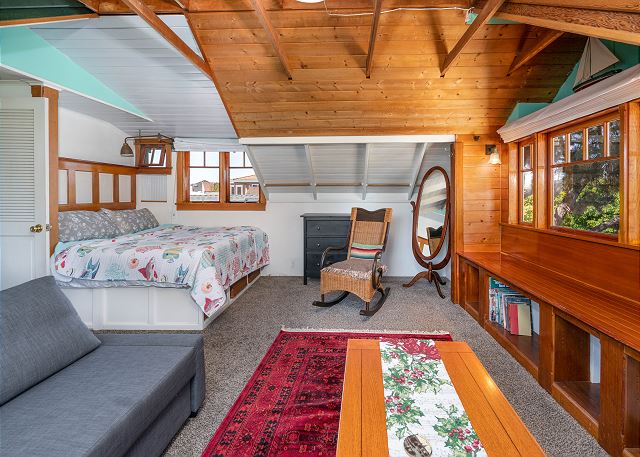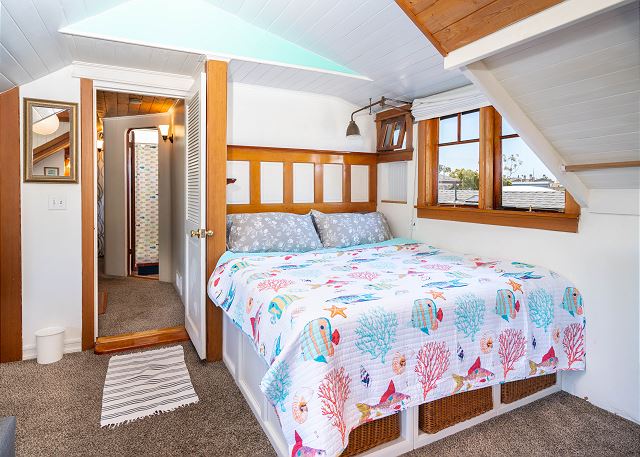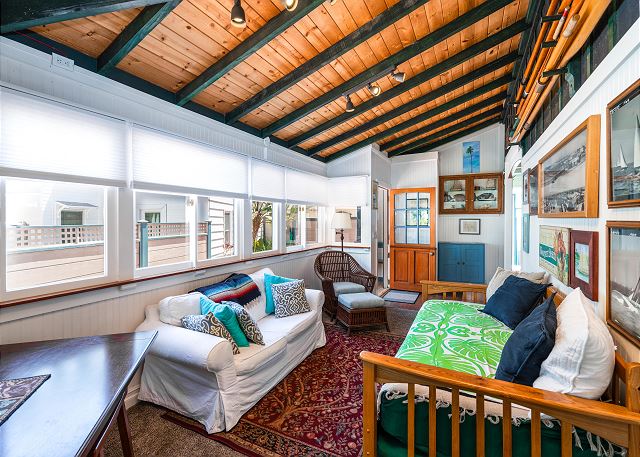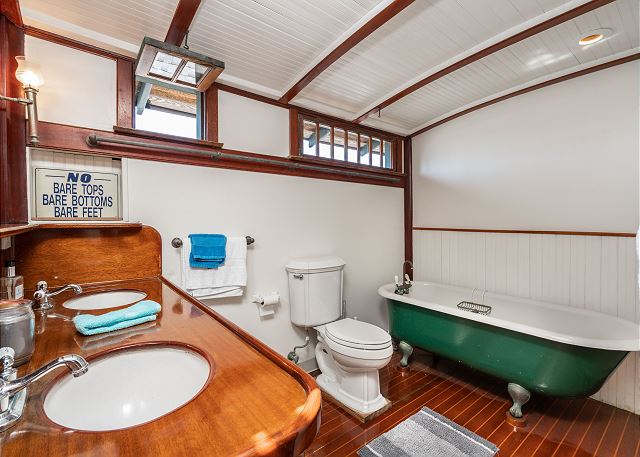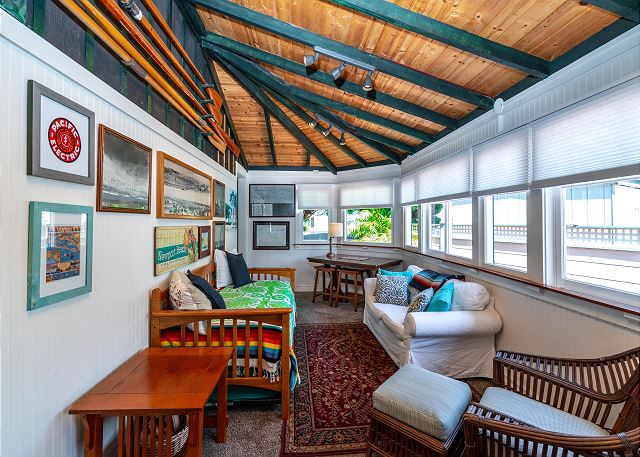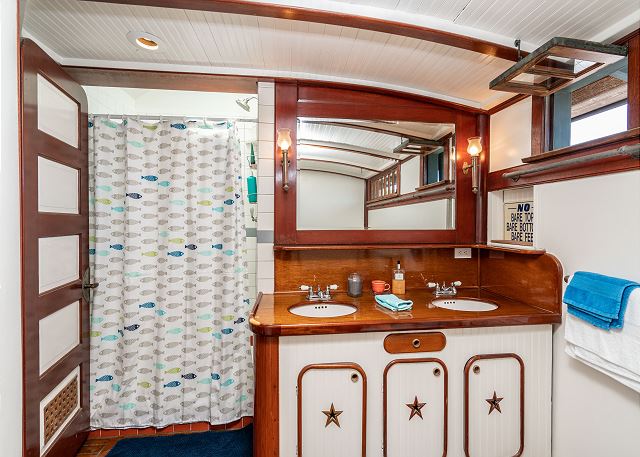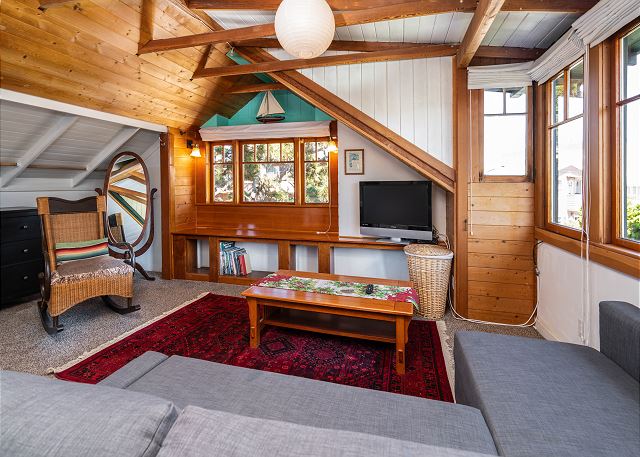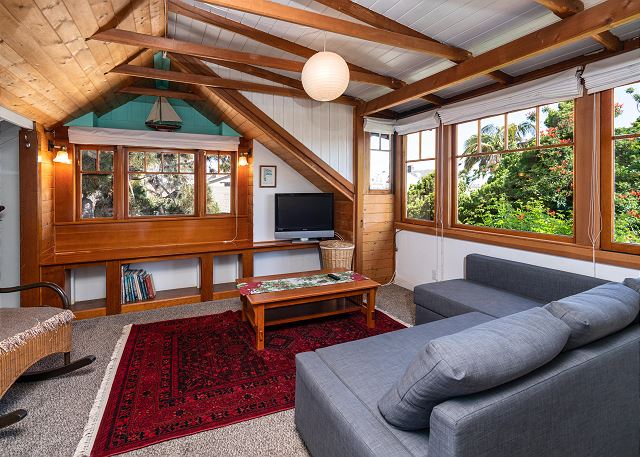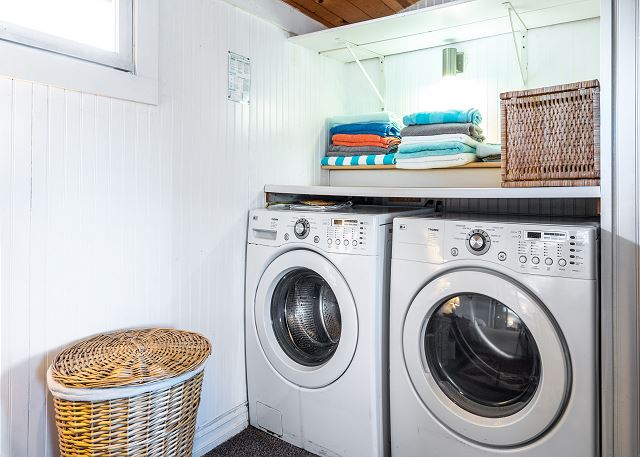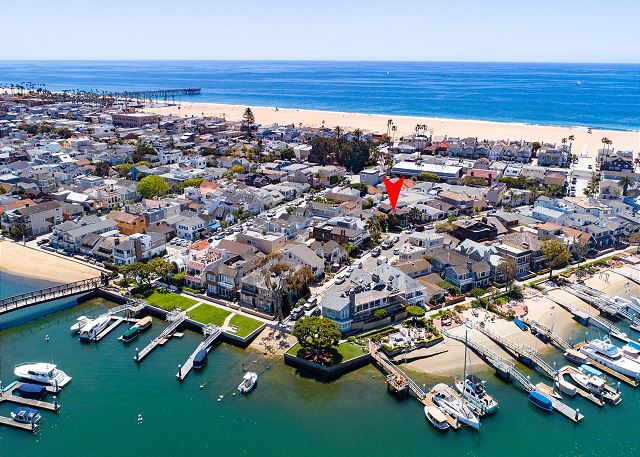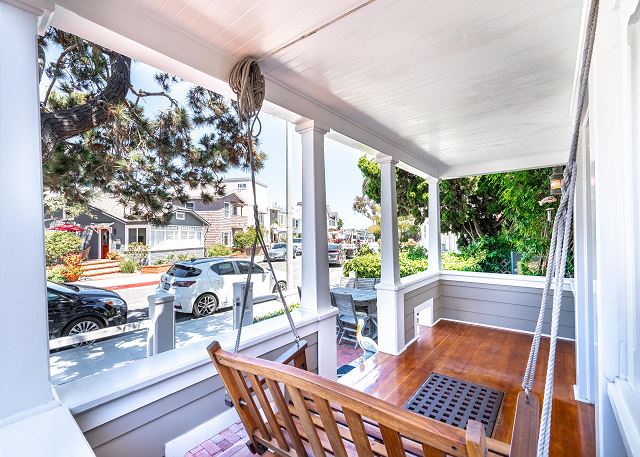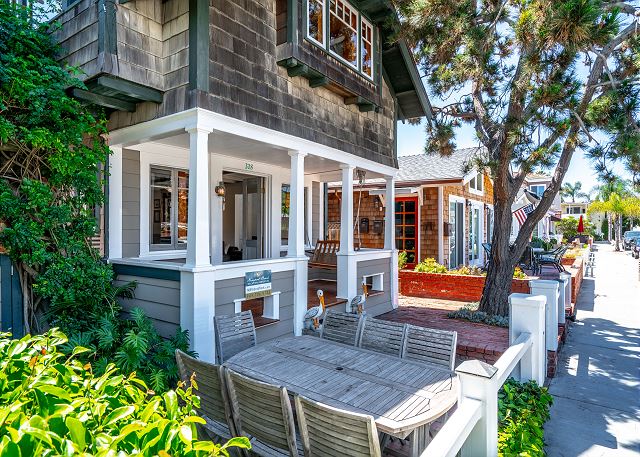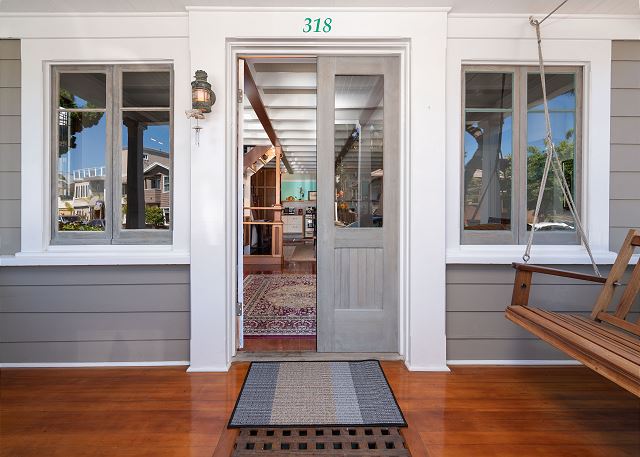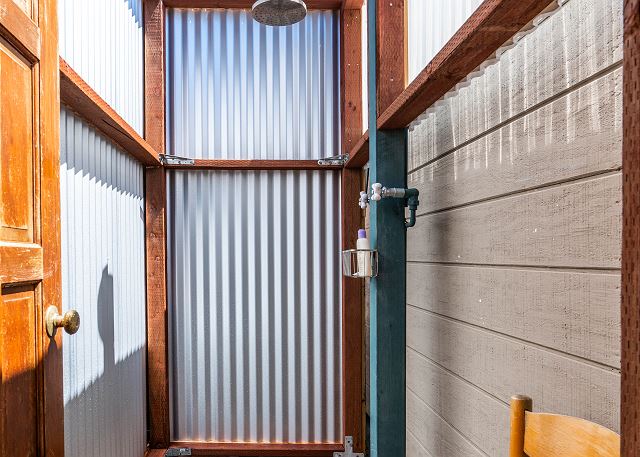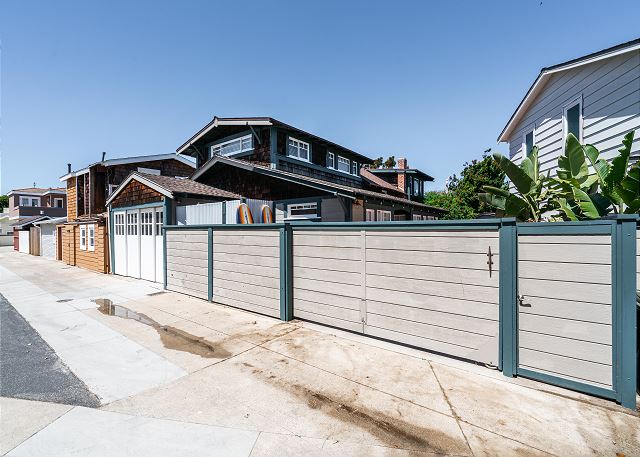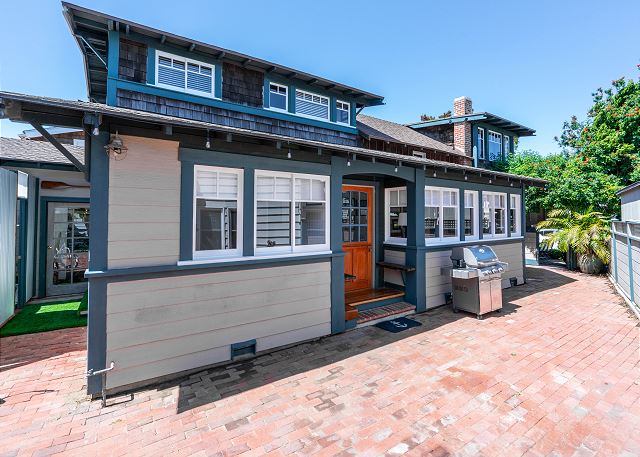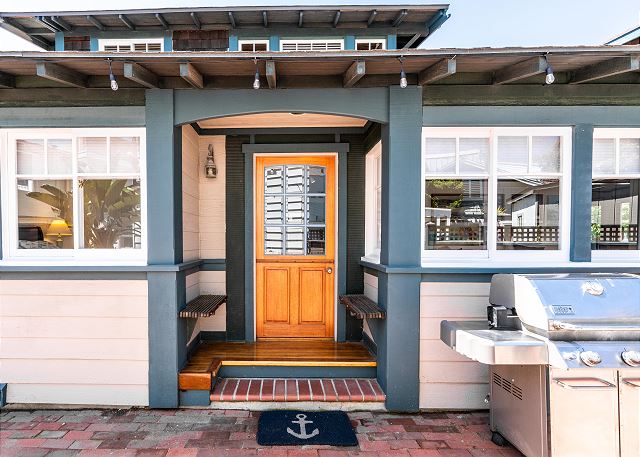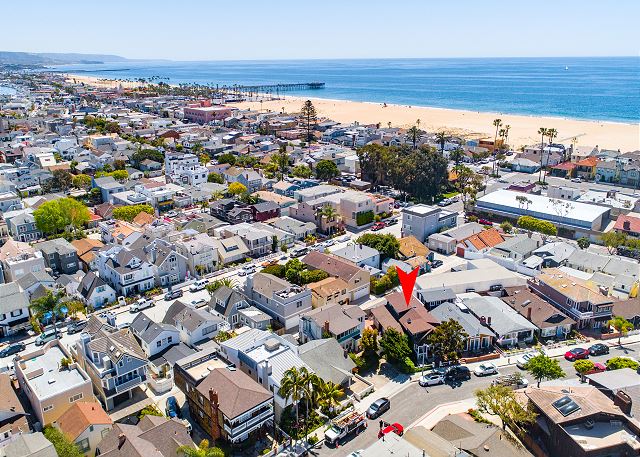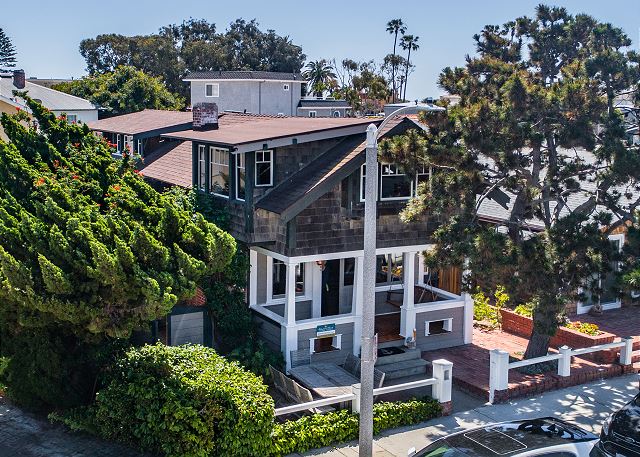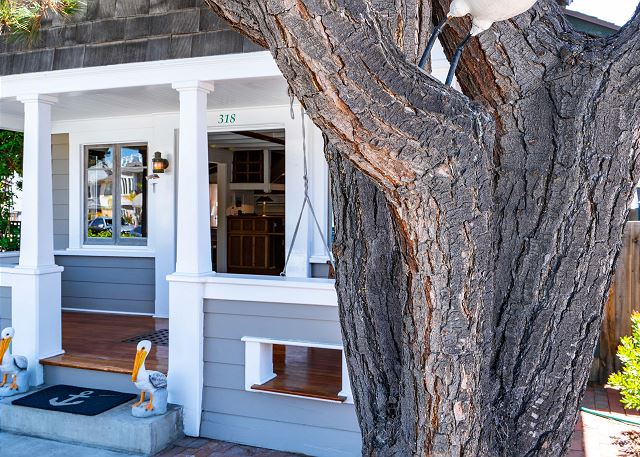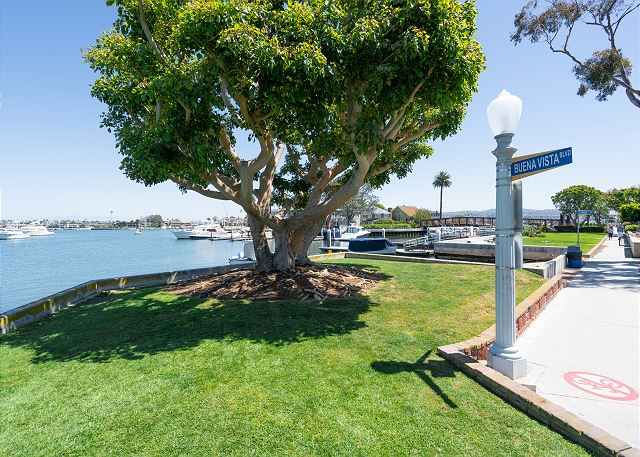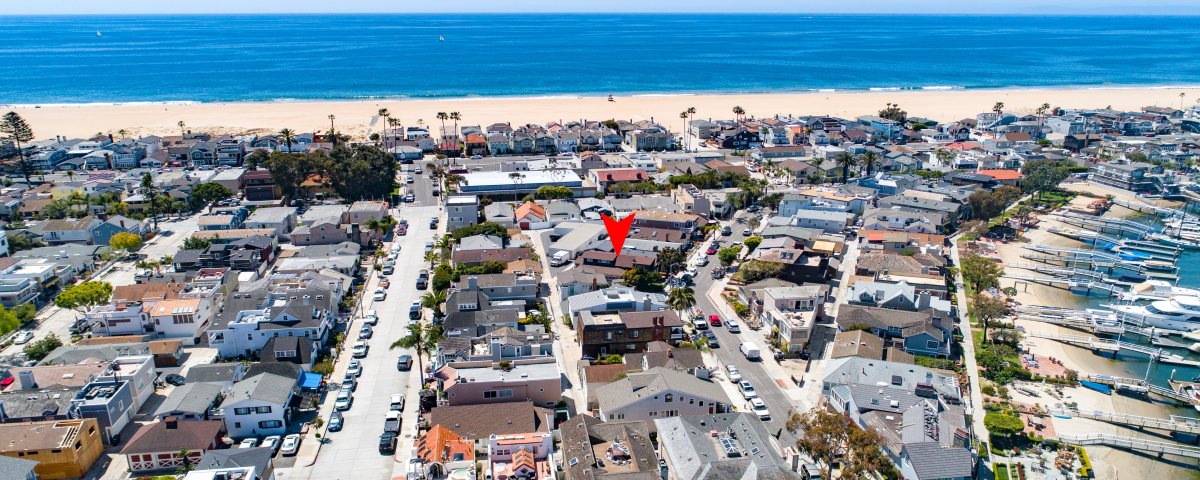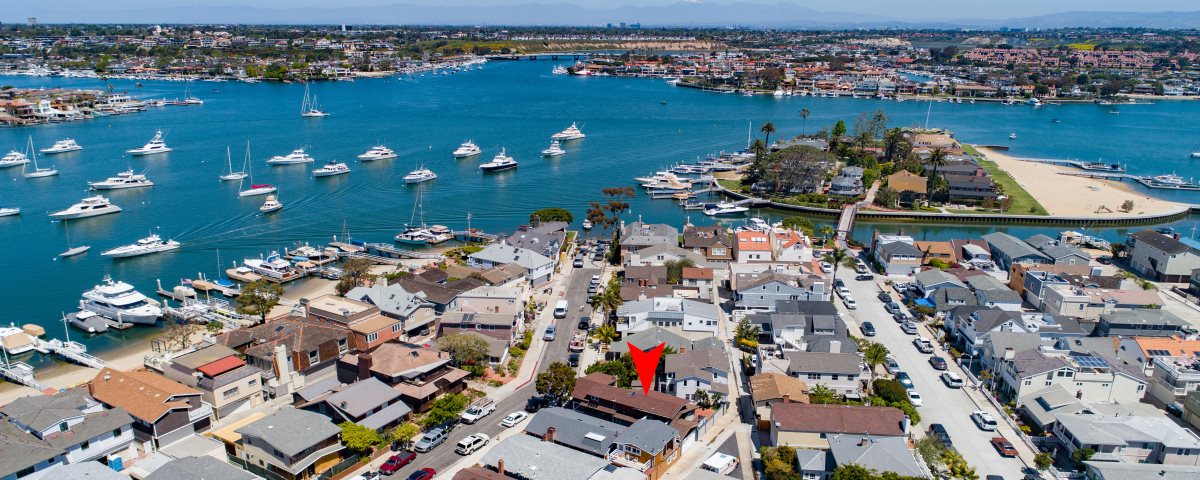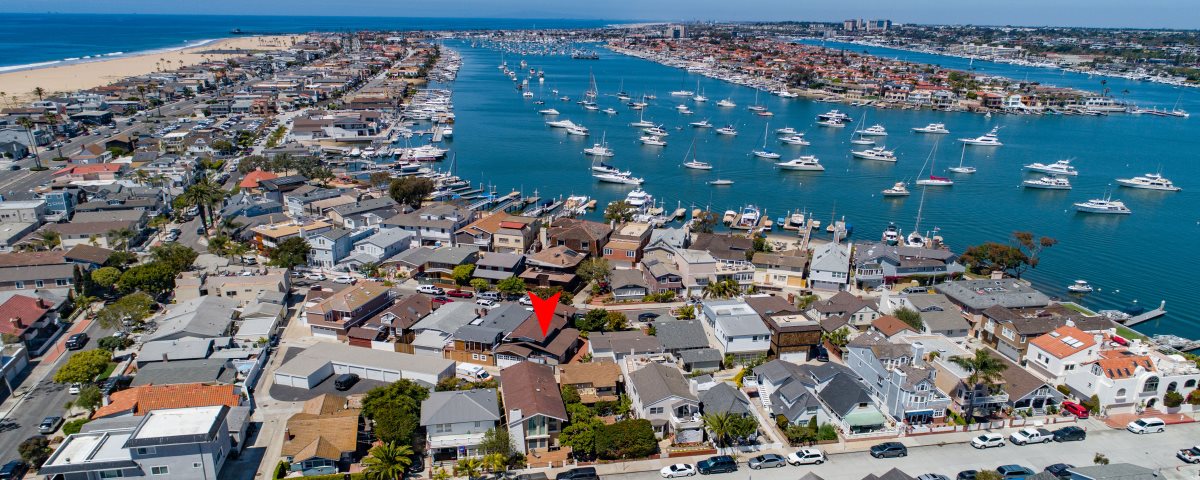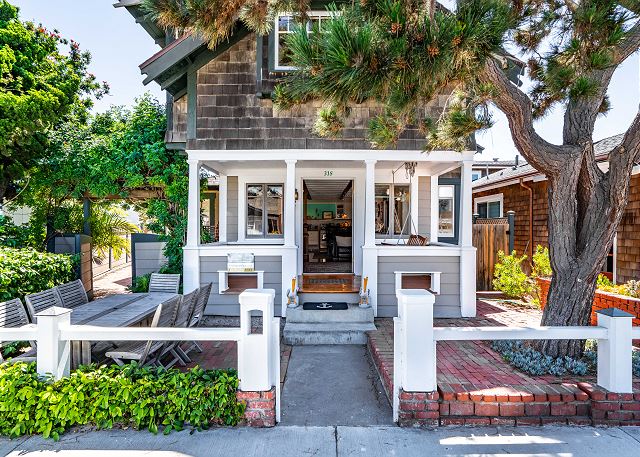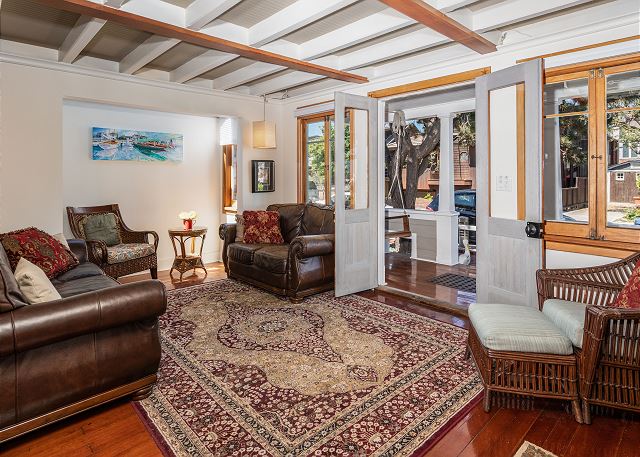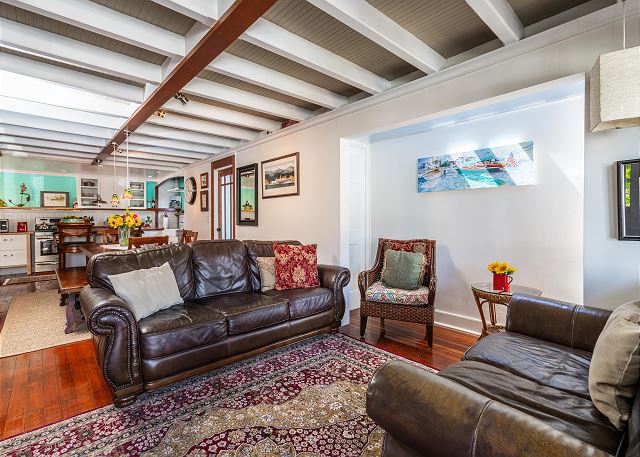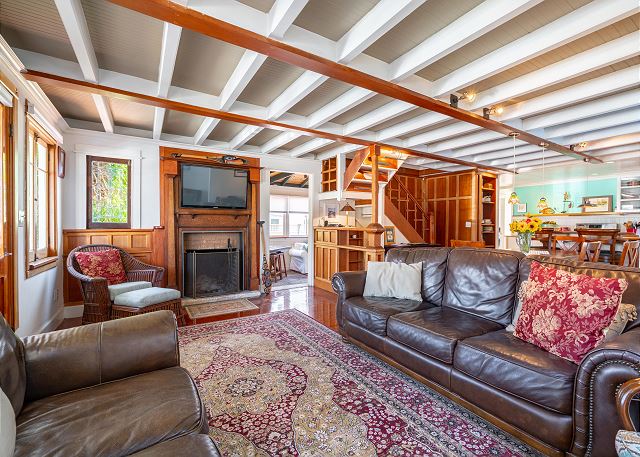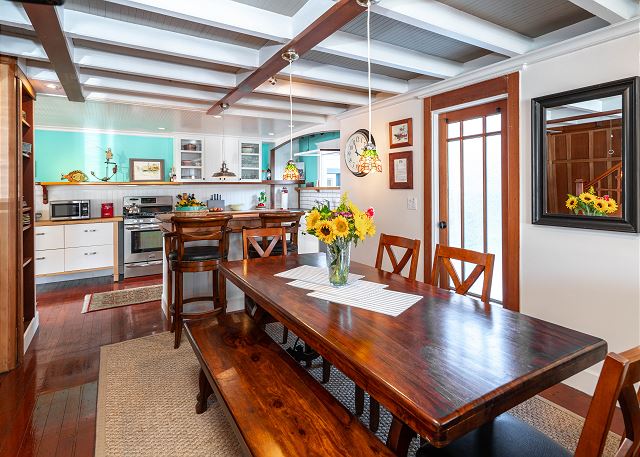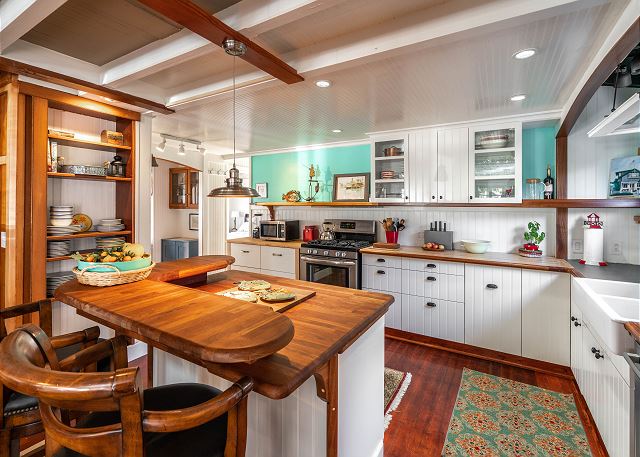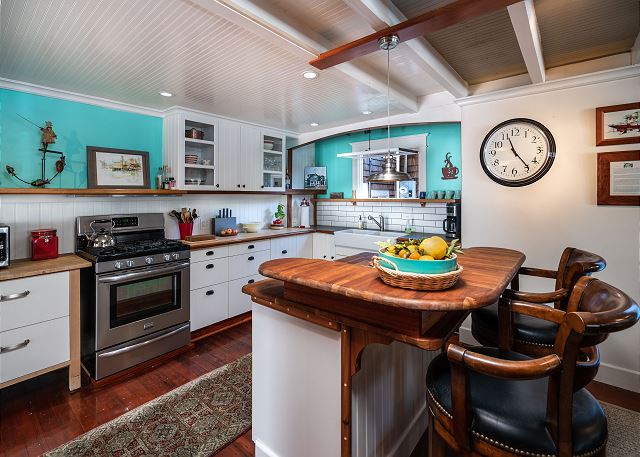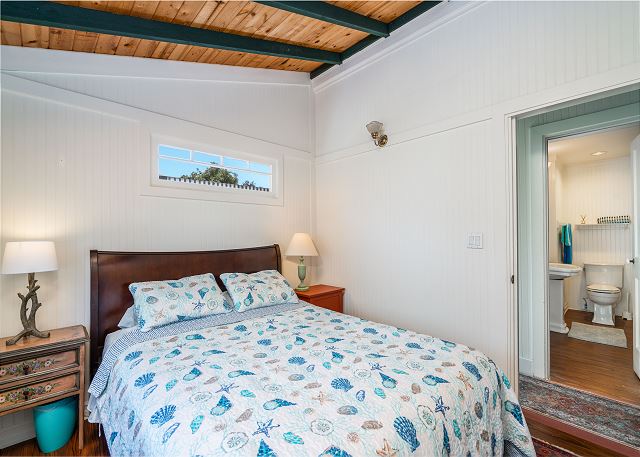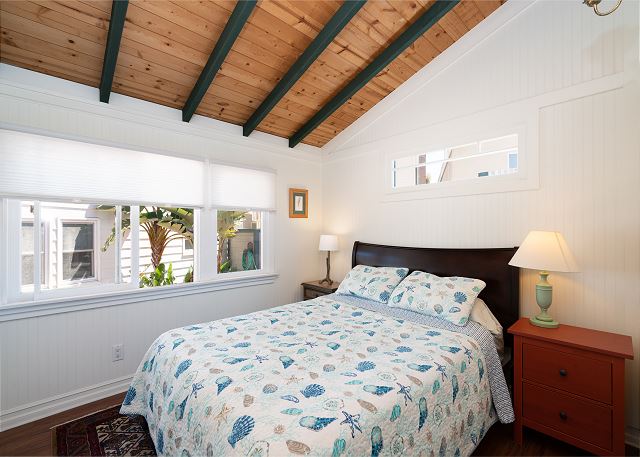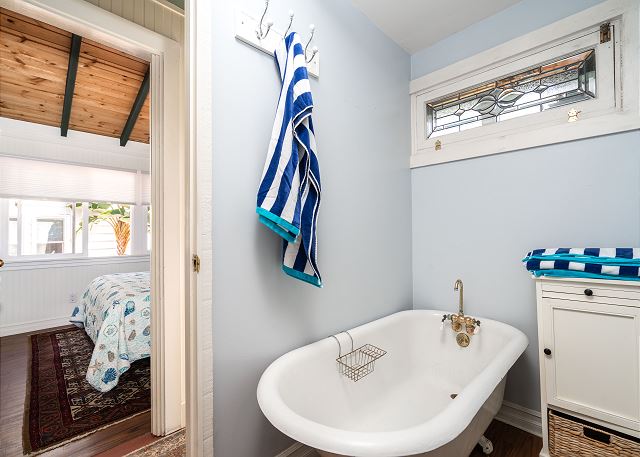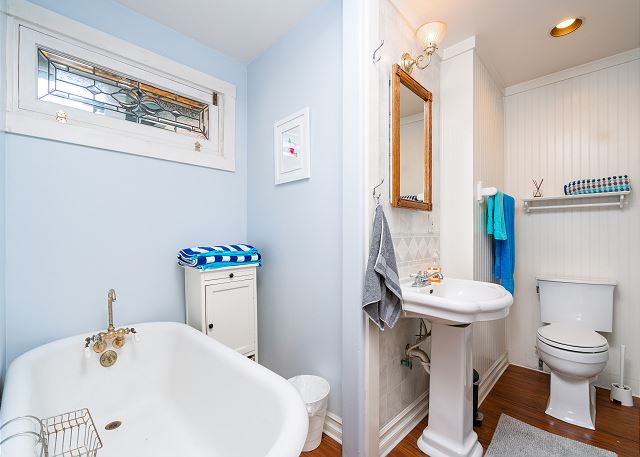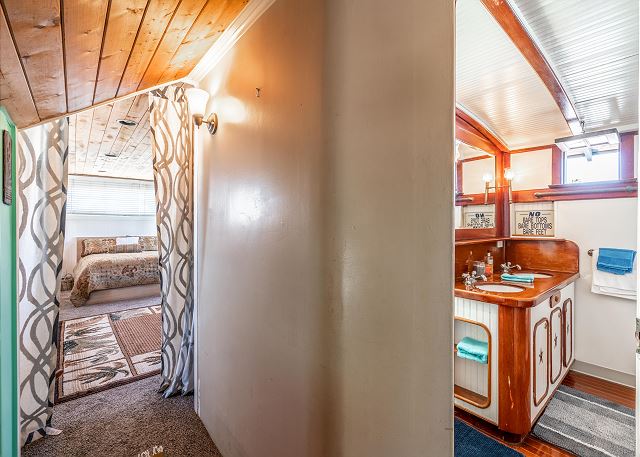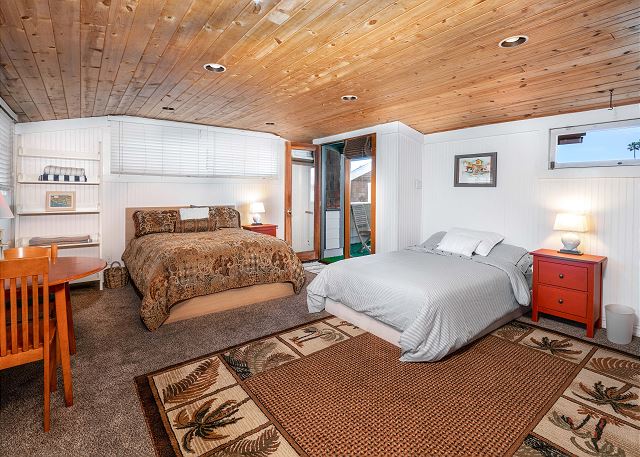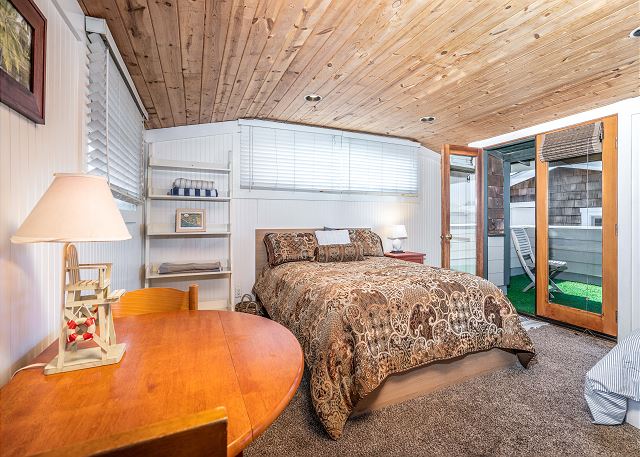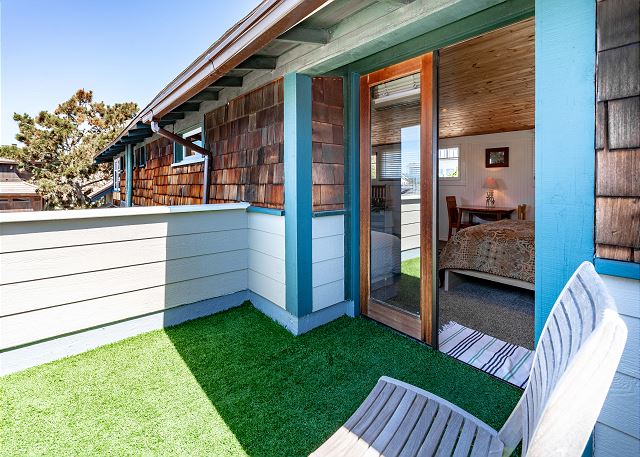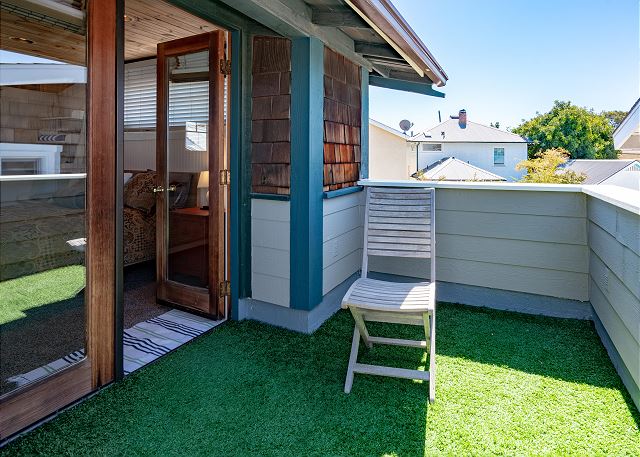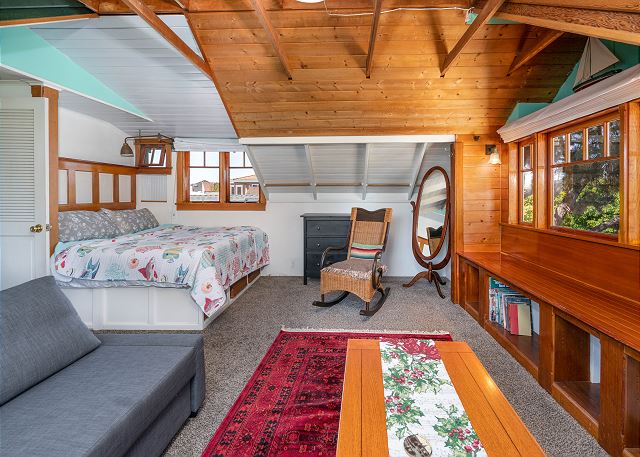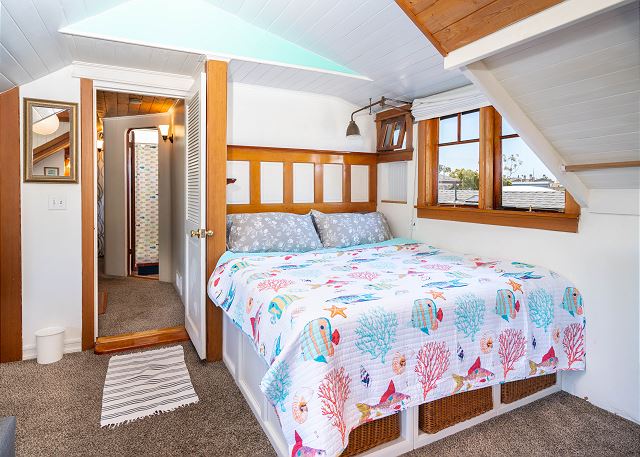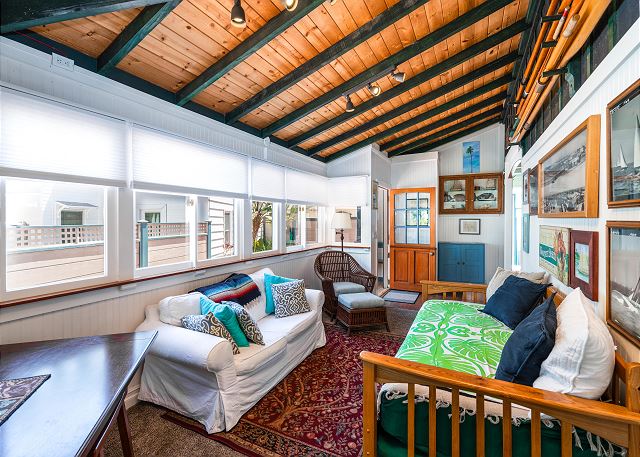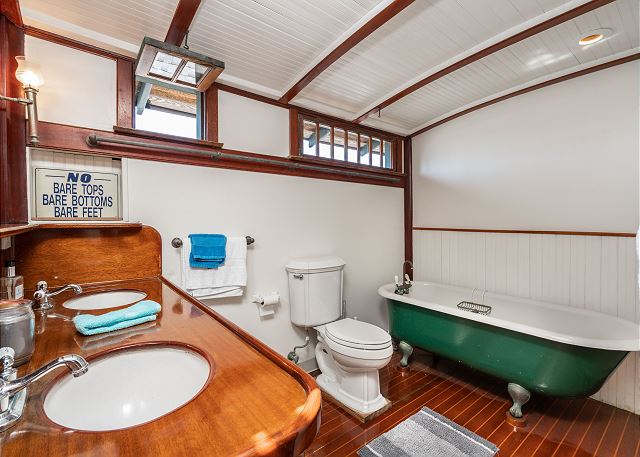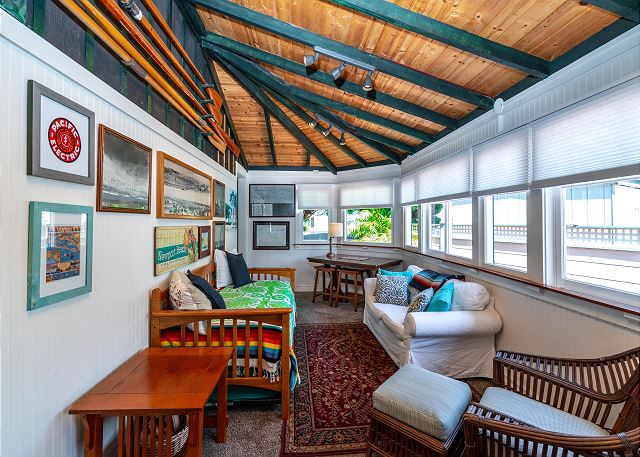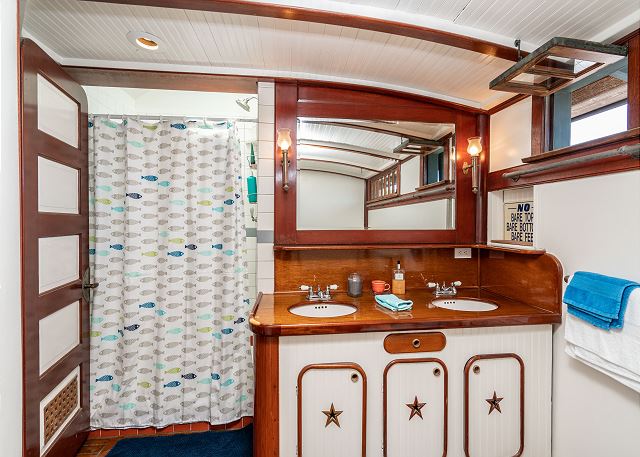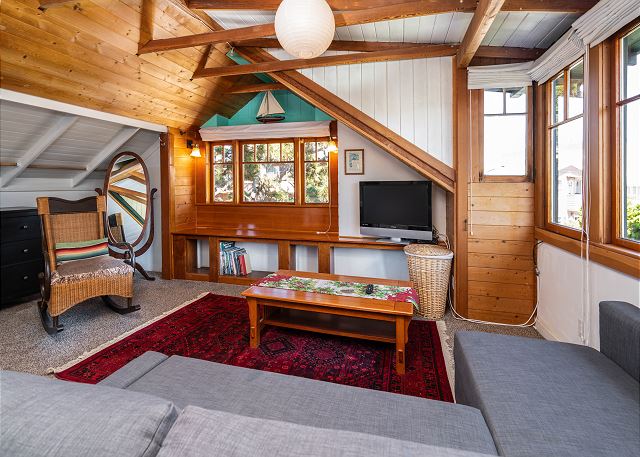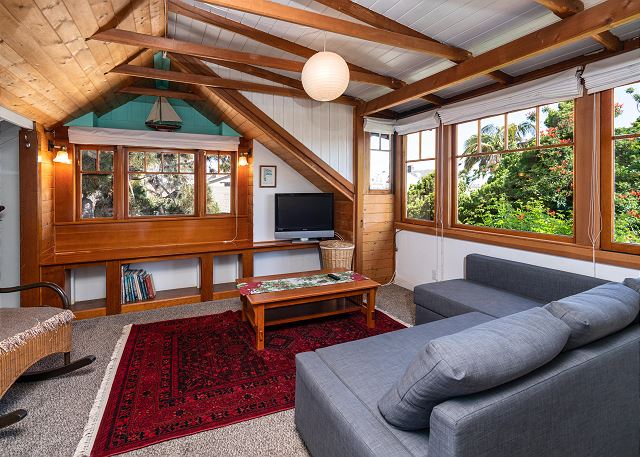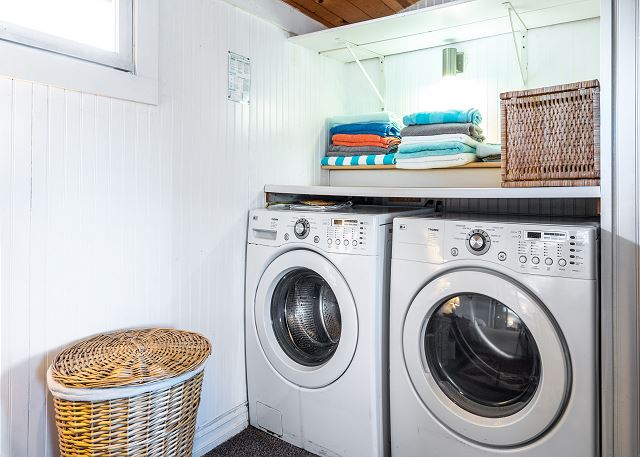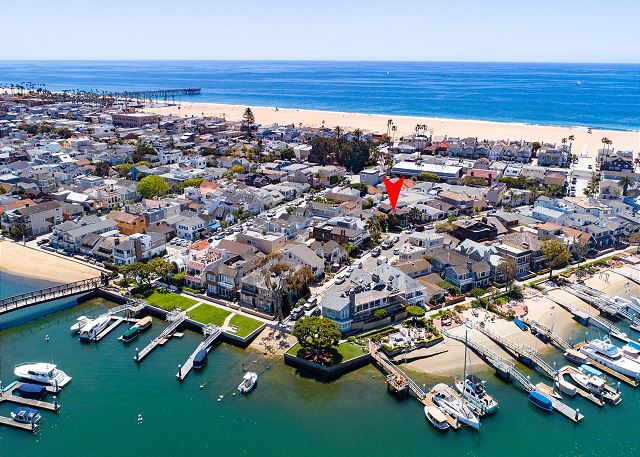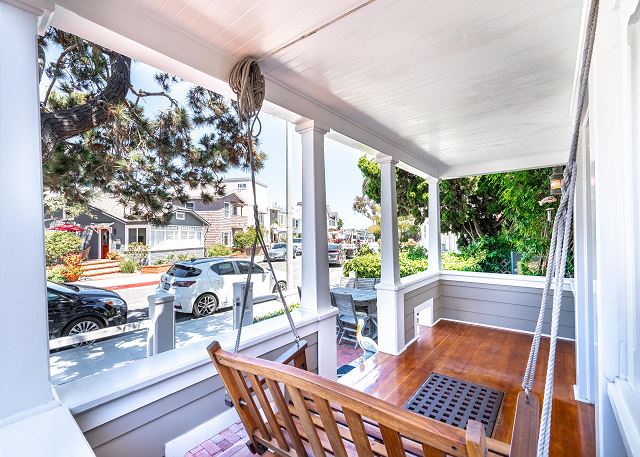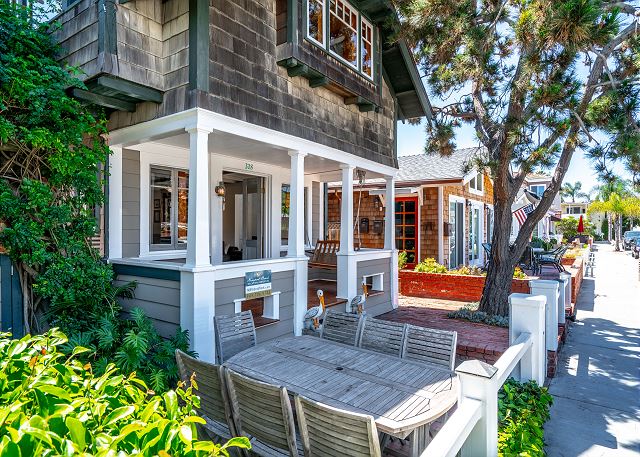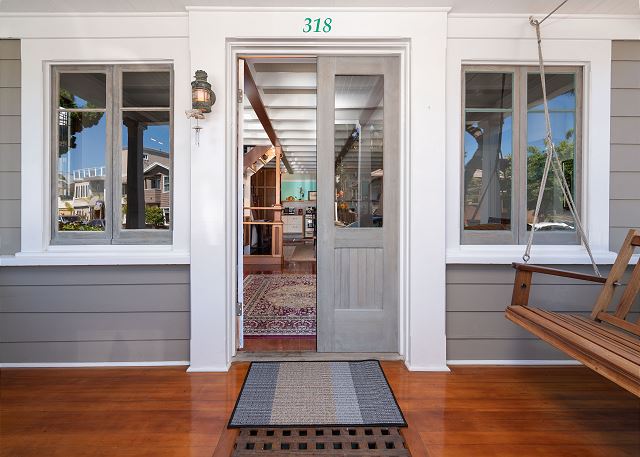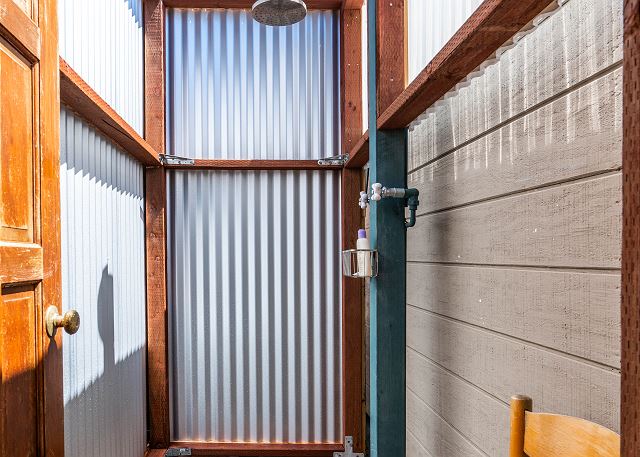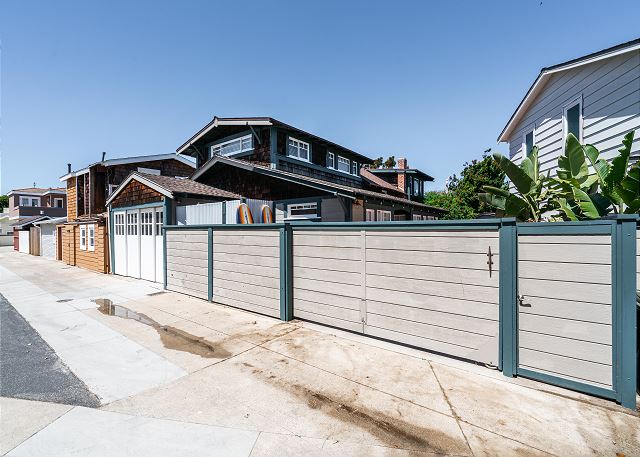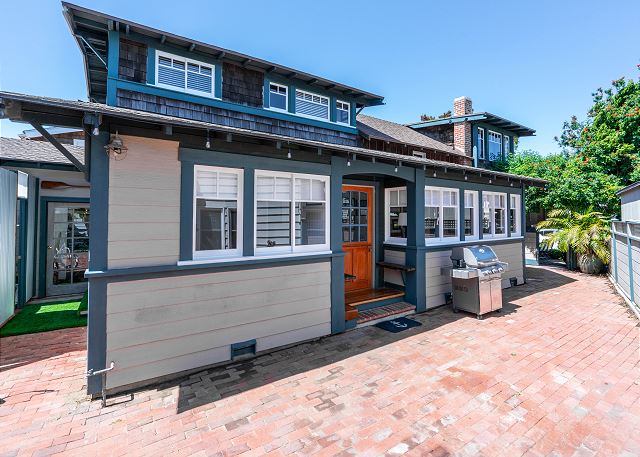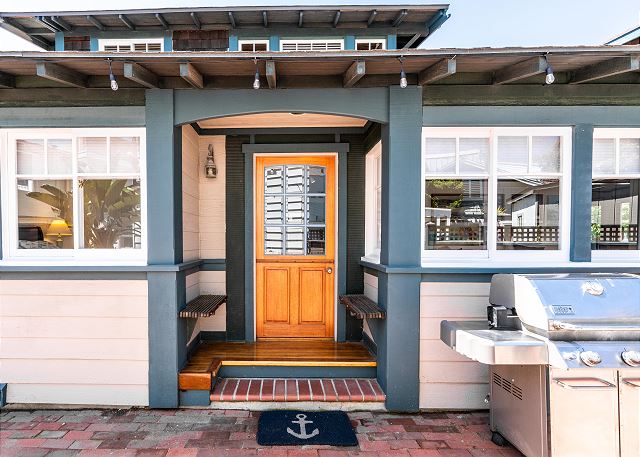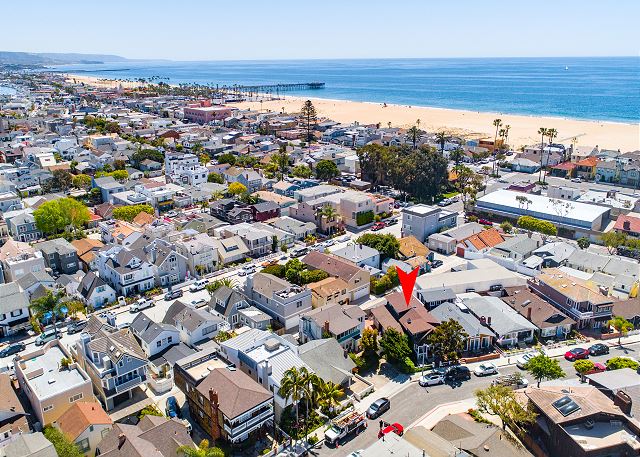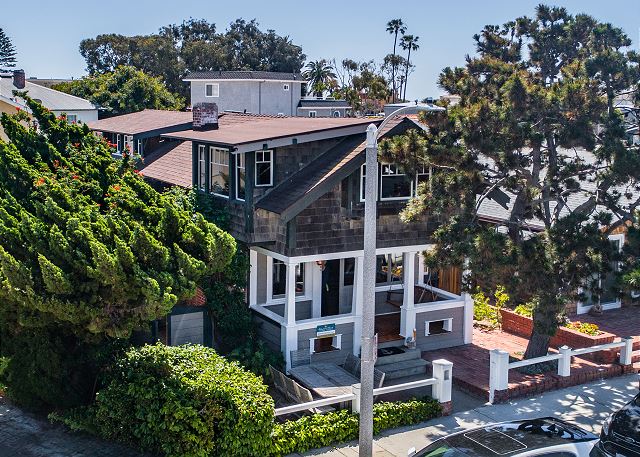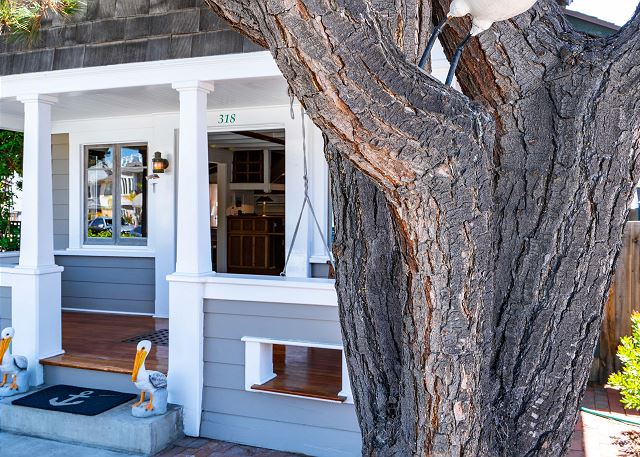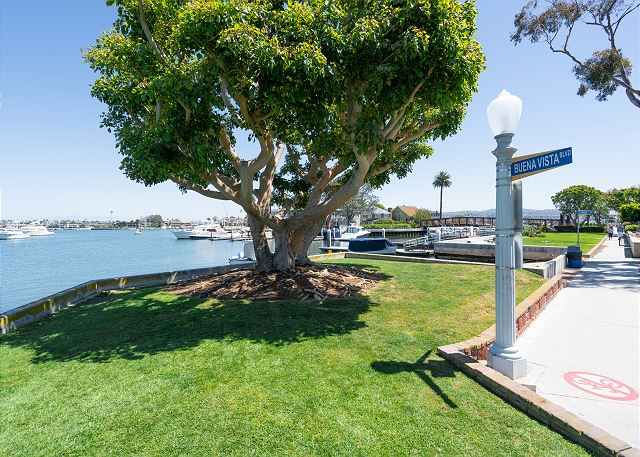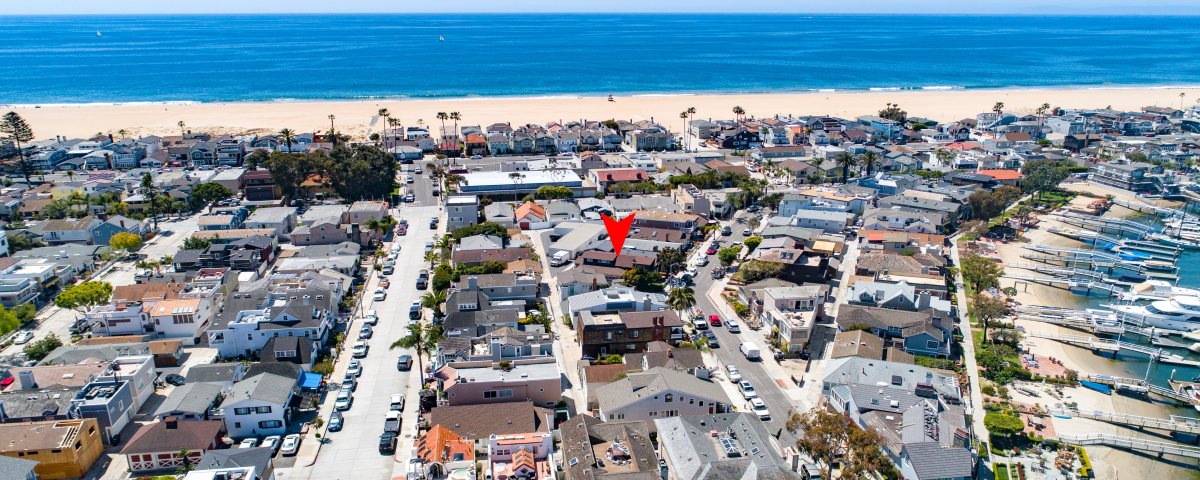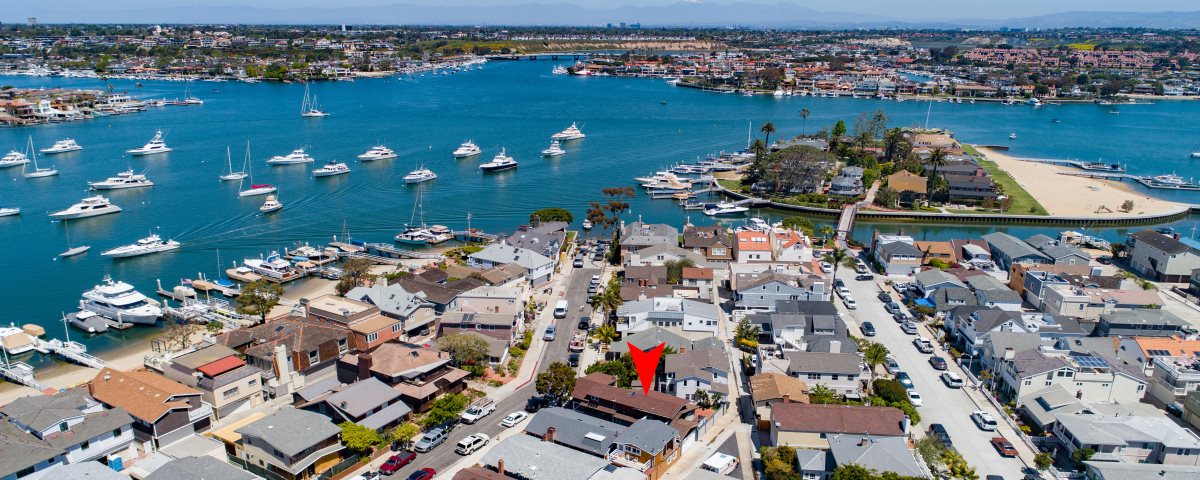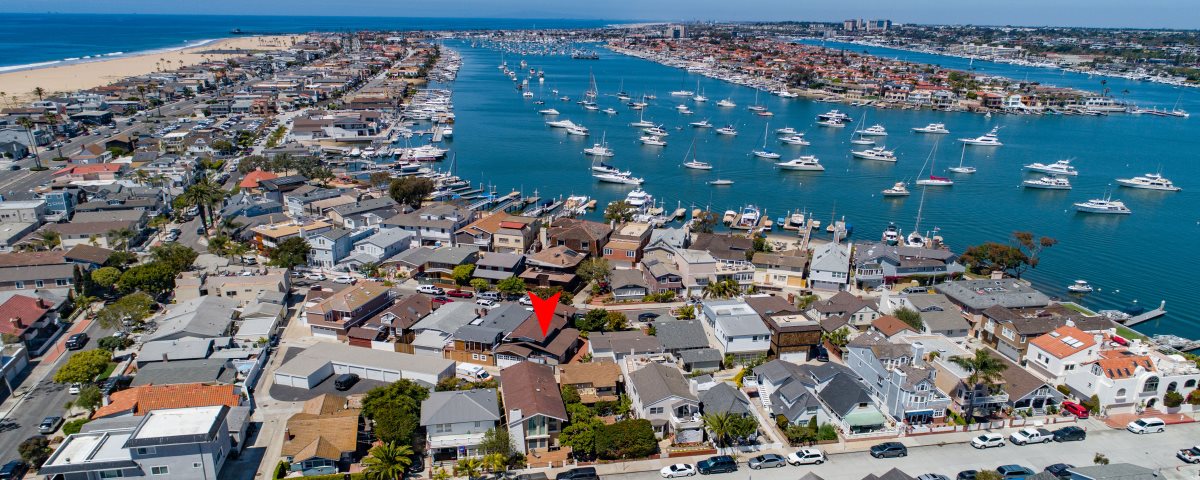 Description
This charming original beach house has been lovingly maintained and redone over the decades. Many families have enjoyed the property for over 100 years. Perfectly positioned between the piers on the Balboa peninsula, visitors will enjoy both the sun and surf on the beautiful beaches nearby. The bay-front is 7 houses away with multiple bay beaches for children not ready for the big waves of the Pacific Ocean. Bike for miles along the oceanfront boardwalk or stroll along the quiet bay-front to the Balboa Village with shops, restaurants, the Balboa Island ferry and the fun zone close by. 6th St. is one block away containing a convenient small store /deli, a coffee shop, and our wonderful local public library.



The open floor-plan feels large with the living room, dining and kitchen connected for big family meals or friendly get togethers. The dining table can seat 8 and the stand-up bar at the kitchen is a great gathering place. The front patio is perfect for any meal at the large outdoor teak table.



Bedrooms: - front upstairs bedroom has a bay view from the king bed and a comfortable sitting area that converts to an extra queen bed. The large back bedroom has multiple beds. A nice upstairs patio sits directly off this room. The downstairs bedroom has a queen bed, and the bright "garden room" has a day bed that can sleep 1 or 2 and contains extra seating. These 3 sitting areas allow your group to all be together or spread out for different activities. Outdoor seating areas allow for sun or shade all day.



The house has all the amenities: Wi-Fi, cable, fully equipped kitchen, linens, washer and dryer. The house is filled with beautiful varnished wood and hand-built details, the "schooner" bathroom, the owner's local artwork, our New Zealand seagull, a toy basket, nautical & other books, games, and a ships bell to ring for dinner.



We hope you enjoy this house and get to experience the tranquil streets of the Balboa Peninsula bay-front. SLP12755
Calendar
October 2021

| S | M | T | W | T | F | S |
| --- | --- | --- | --- | --- | --- | --- |
| | | | | | 01 | 02 |
| 03 | 04 | 05 | 06 | 07 | 08 | 09 |
| 10 | 11 | 12 | 13 | 14 | 15 | 16 |
| 17 | 18 | 19 | 20 | 21 | 22 | 23 |
| 24 | 25 | 26 | 27 | 28 | 29 | 30 |
| 31 | | | | | | |
November 2021

| S | M | T | W | T | F | S |
| --- | --- | --- | --- | --- | --- | --- |
| | 01 | 02 | 03 | 04 | 05 | 06 |
| 07 | 08 | 09 | 10 | 11 | 12 | 13 |
| 14 | 15 | 16 | 17 | 18 | 19 | 20 |
| 21 | 22 | 23 | 24 | 25 | 26 | 27 |
| 28 | 29 | 30 | | | | |
December 2021

| S | M | T | W | T | F | S |
| --- | --- | --- | --- | --- | --- | --- |
| | | | 01 | 02 | 03 | 04 |
| 05 | 06 | 07 | 08 | 09 | 10 | 11 |
| 12 | 13 | 14 | 15 | 16 | 17 | 18 |
| 19 | 20 | 21 | 22 | 23 | 24 | 25 |
| 26 | 27 | 28 | 29 | 30 | 31 | |
January 2022

| S | M | T | W | T | F | S |
| --- | --- | --- | --- | --- | --- | --- |
| | | | | | | 01 |
| 02 | 03 | 04 | 05 | 06 | 07 | 08 |
| 09 | 10 | 11 | 12 | 13 | 14 | 15 |
| 16 | 17 | 18 | 19 | 20 | 21 | 22 |
| 23 | 24 | 25 | 26 | 27 | 28 | 29 |
| 30 | 31 | | | | | |
February 2022

| S | M | T | W | T | F | S |
| --- | --- | --- | --- | --- | --- | --- |
| | | 01 | 02 | 03 | 04 | 05 |
| 06 | 07 | 08 | 09 | 10 | 11 | 12 |
| 13 | 14 | 15 | 16 | 17 | 18 | 19 |
| 20 | 21 | 22 | 23 | 24 | 25 | 26 |
| 27 | 28 | | | | | |
March 2022

| S | M | T | W | T | F | S |
| --- | --- | --- | --- | --- | --- | --- |
| | | 01 | 02 | 03 | 04 | 05 |
| 06 | 07 | 08 | 09 | 10 | 11 | 12 |
| 13 | 14 | 15 | 16 | 17 | 18 | 19 |
| 20 | 21 | 22 | 23 | 24 | 25 | 26 |
| 27 | 28 | 29 | 30 | 31 | | |
April 2022

| S | M | T | W | T | F | S |
| --- | --- | --- | --- | --- | --- | --- |
| | | | | | 01 | 02 |
| 03 | 04 | 05 | 06 | 07 | 08 | 09 |
| 10 | 11 | 12 | 13 | 14 | 15 | 16 |
| 17 | 18 | 19 | 20 | 21 | 22 | 23 |
| 24 | 25 | 26 | 27 | 28 | 29 | 30 |
May 2022

| S | M | T | W | T | F | S |
| --- | --- | --- | --- | --- | --- | --- |
| 01 | 02 | 03 | 04 | 05 | 06 | 07 |
| 08 | 09 | 10 | 11 | 12 | 13 | 14 |
| 15 | 16 | 17 | 18 | 19 | 20 | 21 |
| 22 | 23 | 24 | 25 | 26 | 27 | 28 |
| 29 | 30 | 31 | | | | |
June 2022

| S | M | T | W | T | F | S |
| --- | --- | --- | --- | --- | --- | --- |
| | | | 01 | 02 | 03 | 04 |
| 05 | 06 | 07 | 08 | 09 | 10 | 11 |
| 12 | 13 | 14 | 15 | 16 | 17 | 18 |
| 19 | 20 | 21 | 22 | 23 | 24 | 25 |
| 26 | 27 | 28 | 29 | 30 | | |
July 2022

| S | M | T | W | T | F | S |
| --- | --- | --- | --- | --- | --- | --- |
| | | | | | 01 | 02 |
| 03 | 04 | 05 | 06 | 07 | 08 | 09 |
| 10 | 11 | 12 | 13 | 14 | 15 | 16 |
| 17 | 18 | 19 | 20 | 21 | 22 | 23 |
| 24 | 25 | 26 | 27 | 28 | 29 | 30 |
| 31 | | | | | | |
August 2022

| S | M | T | W | T | F | S |
| --- | --- | --- | --- | --- | --- | --- |
| | 01 | 02 | 03 | 04 | 05 | 06 |
| 07 | 08 | 09 | 10 | 11 | 12 | 13 |
| 14 | 15 | 16 | 17 | 18 | 19 | 20 |
| 21 | 22 | 23 | 24 | 25 | 26 | 27 |
| 28 | 29 | 30 | 31 | | | |
September 2022

| S | M | T | W | T | F | S |
| --- | --- | --- | --- | --- | --- | --- |
| | | | | 01 | 02 | 03 |
| 04 | 05 | 06 | 07 | 08 | 09 | 10 |
| 11 | 12 | 13 | 14 | 15 | 16 | 17 |
| 18 | 19 | 20 | 21 | 22 | 23 | 24 |
| 25 | 26 | 27 | 28 | 29 | 30 | |
Available
Unavailable
Check-In Only
Check-Out Only
Seasonal Rates
| Date Range | Daily | Weekly | Monthly |
| --- | --- | --- | --- |
* Seasonal rates are only estimates and do not reflect taxes or additional fees.
Location
Guest Reviews of
318 Lindo Ave.
Newport Beach, CA
---
Vacation Rental Reviews by
stars based on
Comfort with Character
Review by
Debbie M.
We loved our stay at this comfortable beach house with tons of character. Our grandsons, ages 8 and 6, thoroughly enjoyed exploring the unique features of the house, both inside and out. They found the hanging pulley basket quite fun and useful in hoisting their stuffed animals upstairs upon arrival. They loved the warmth of the outdoor private shower after a day at the beach. The experience of exploring the various nooks and crannies throughout the house brought extra excitement for the boys especially upon finding treasures such as games to play. The comfort of the two living areas provided for some great family time—playing games and for just hanging out together. Sipping on a cup of coffee or enjoying a bowl of ice cream on the porch swing was just heavenly. The location is perfect—just a few houses away from the bay or a short walk to the beach. Mocha's from My Galley Coffee were a big hit just a short walk from the back driveway door. We so enjoyed our vacation at this beach house that we hope to return again in the future to create additional fun memories.
5 out of 5 stars
Manager Response:
Hi Debbie, It's wonderful to hear you created so many memories during you stay and everyone had a great time! We look forward to having you back again soon. Thanks - NBVP Team
Awesome house!
Review by
Mark S.
What a great home. We loved our stay here and will try and rent it again whenever we are looking for a rental in the area!
5 out of 5 stars
Manager Response:
Hi Mark, We love knowing you had a great stay with us and we look forward to having you back! Thanks - NBVP Team
Soulful & Cozy Beach Cottage
Review by
Cole B.
From the communication with the property management company, to the ease of check in and check out, we were surely set up for a wonderful vacation. Pictures do not do this place justice! The house is filled with character and soul at every turn that can not be replicated. Not only is the architecture spectacular, but the house is filled with love through art and personal touches. If you like boats, this home feels like your living on a sailboat. With the Newport Bay on one side and Newport Beach on the other, this house sits on a quiet residential street, only blocks from the beach and just steps to the Bay. Is this house a 5 star hotel, no, but the home is incredibly clean, a spectacular location, great floor plan for large families and is filled with all the character and charm you could ever ask for. We have stayed in countless vacation rentals and for the value, this home rivals the very best! Do not pass up on this home 🙂
5 out of 5 stars
Manager Response:
Hi Cole, Thank you so much for sharing your experience at 318 Lindo Ave. We love how much you appreciated the charm and architecture of the home and are so happy you had a wonderful time. Thanks again! - NBVP Team
Perfect Historic Beach House
Review by
The house was a dream for those who appreciate fine architecture and historic homes. It was like staying in a magazine or art book. Not only was the house beautiful, tastefully decorated, and well maintained, it had everything you need and more. From the fully-functional kitchen, that even had coffee to use, to the lovely claw-foot tubs for soaking and toiletries; staying here was very comfortable for our group of 10. The open dining and large family-style seating was perfect for our group to make meals together. The logistics of checking in and out was simple and straight forward. The location of the house is a beach-lover's dream. It was off-season so we didn't get into the water, but this house would be perfect for a family beach vacation - it even had bikes and surfboards to use.
5 out of 5 stars
Manager Response:
Hi Deborah, Thank you so much for your amazing review. We too love the unique and historic charm of 318 Lindo! We're so glad you found everything you needed to enhance your vacation and hope you come stay with us again soon! Thanks - NBVP Team
Fabulous Family get away
Review by
ann b.
We had a great time over Thanksgiving in this cozy, comfortable beach house. Our teenagers loved riding bikes all over the Peninsula. The house was well stocked with everything we needed.
5 out of 5 stars
Manager Response:
Hi Ann, We're so glad we were able to host your Thanksgiving family vacation and it sounds like everyone had a blast! Thanks so much - NBVP Team
Beach Vacation
Review by
Wilbur M.
Fantastic place, close to everything, house was better than the pictures, everyone was great to work with, we are going to rent the place again next year, wonderful weekend
5 out of 5 stars
Manager Response:
Hi Wilbur, Thanks so much for your review! It's so great to hear that your rental was even better than the photos and overall had a fantastic time. We look forward to hosting you again next year! Thanks - NBVP Team
Family beach house
Review by
Tina H.
The beach house was lovely & worked out perfect for our family. The location was convenient to get to most locations. The only issue we had were ants on the kitchen counter & sink where nothing could be left. Other than that we thoroughly enjoyed staying there.
5 out of 5 stars
Manager Response:
Hi Tina, Thanks for your review. We are so glad to hear that this beach house was perfect for your family vacation and the location was super convenient. We are so sorry to hear about the ants on the counter and will be sure to address this with our team. Thanks again - NBVP Team
Newport Beach
Review by
Beautiful weather, beautiful neighborhood. Loved the beach and the boardwalk. Great places to dine out. Loved Newport Beach
4 out of 5 stars
Manager Response:
Hi Ruth, Thanks for your review. We love hearing that you enjoyed your Newport Beach vacation and loved the location and beautiful beach. Thanks again! - NBVP Team
Contact Us