55 Glaciers Reach, a 2br with hot tub & pool in Whistler Village (Townhouse)
2 Bedroom(s) | 2 Bathroom(s) | Sleeps 6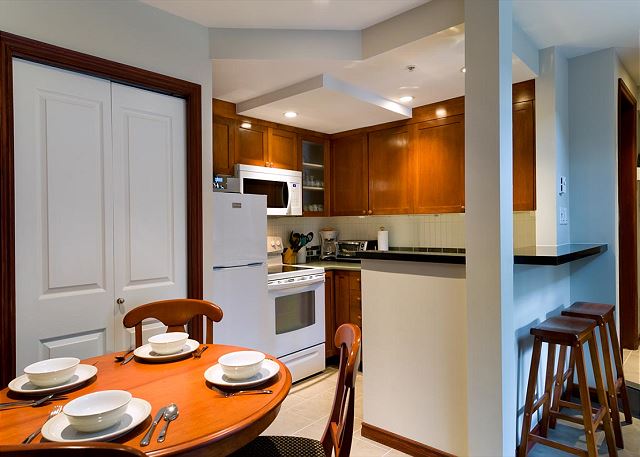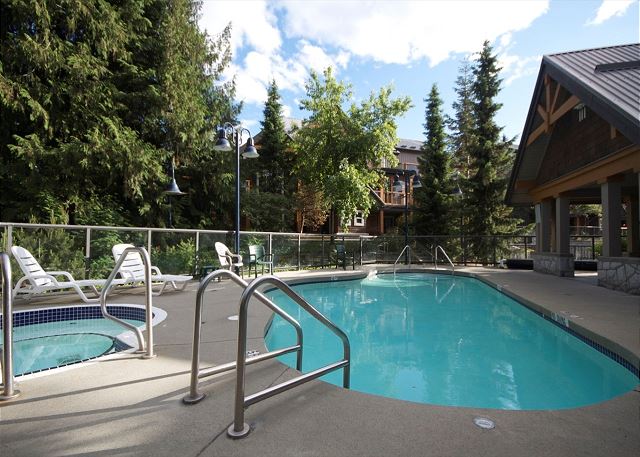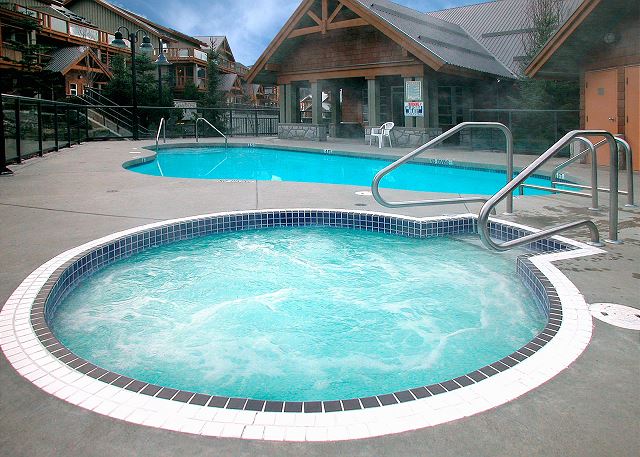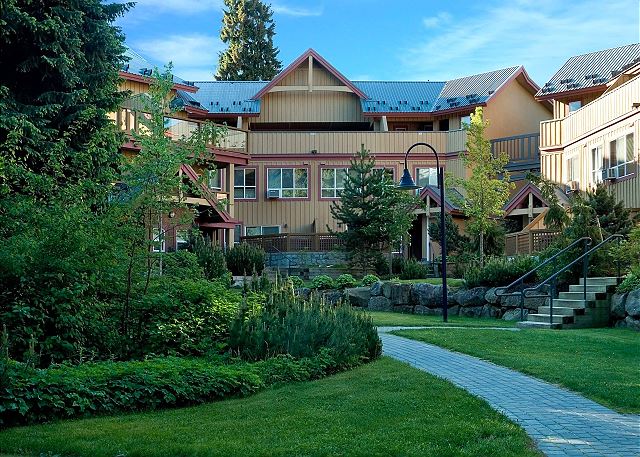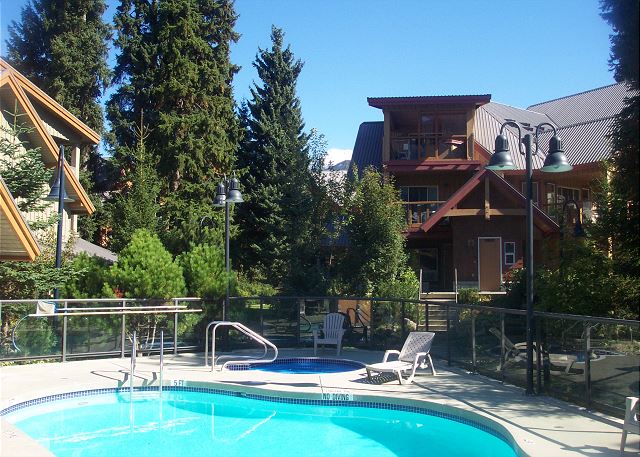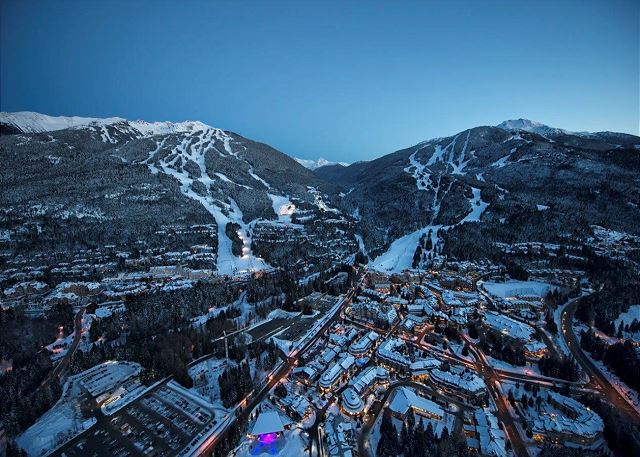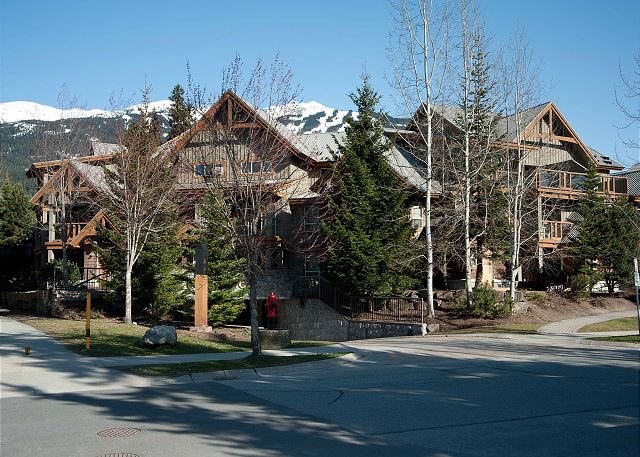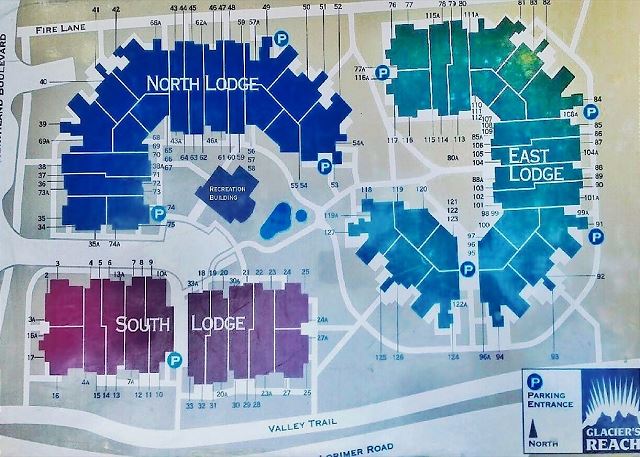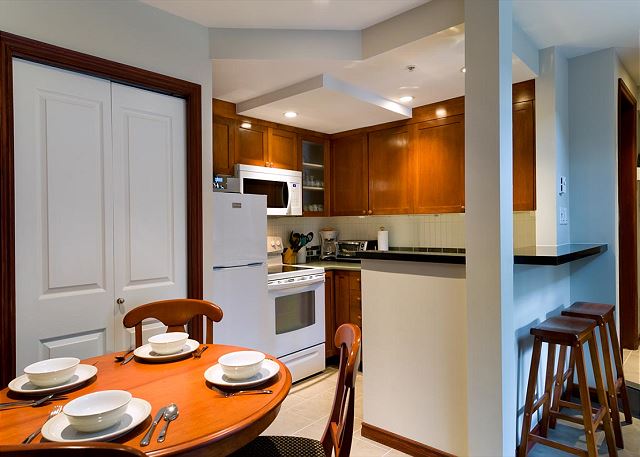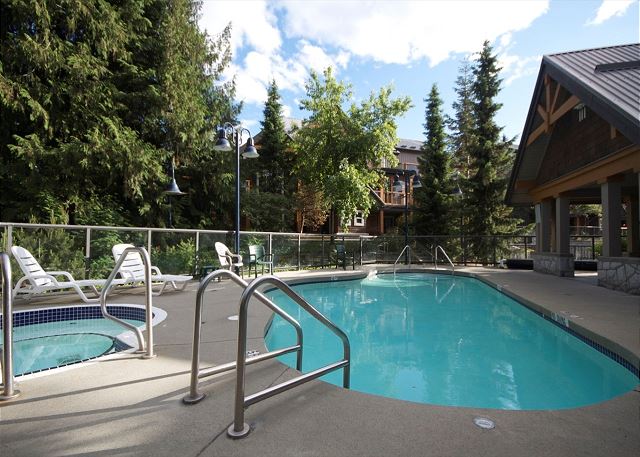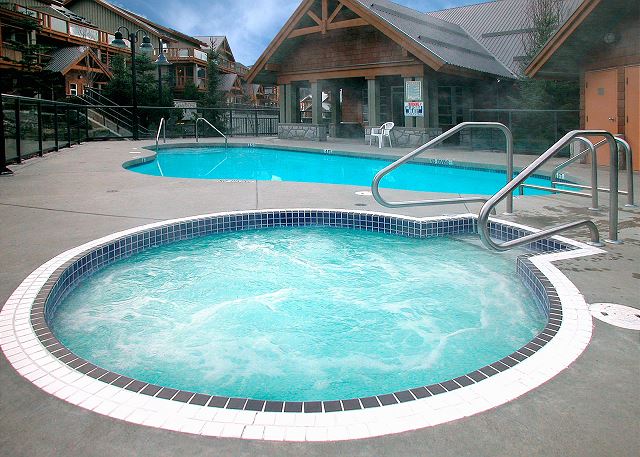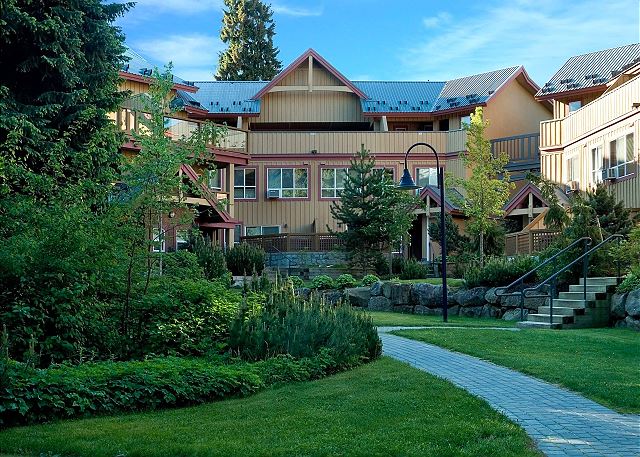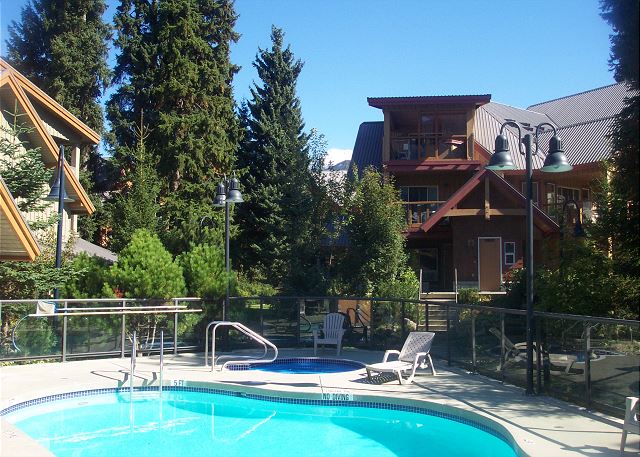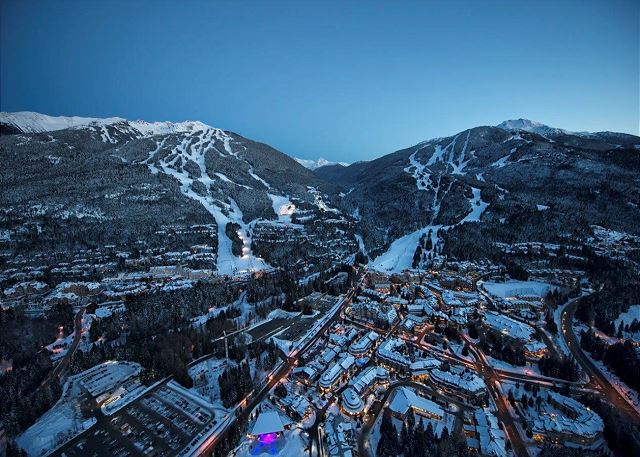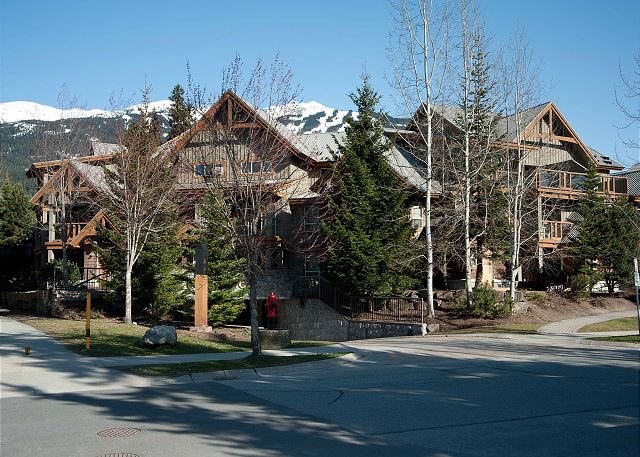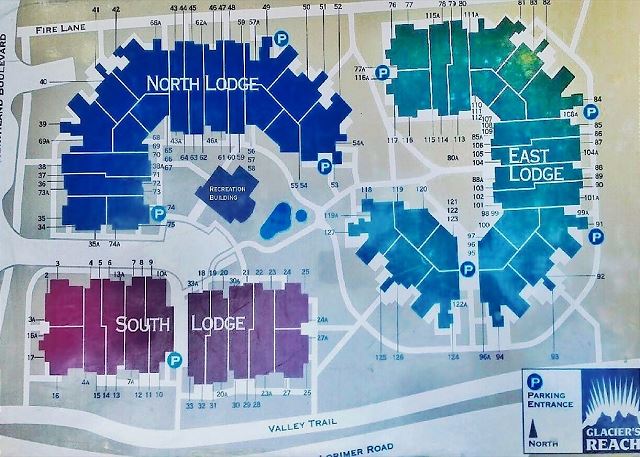 Description
We are proud of our Covid response. We manage several homes at Glaciers Reach and we do our own house keeping, this allows us to ensure that our homes are safe so that our guests can relax. We provide fresh duvet covers and a one-night gap in between nearly all says. In addition to our own enhanced cleaning procedures we provide our guests with disinfectant spray so that you can clean the clean home again if you wish. Life is unpredictable so we offer free cancellation outside of 30 days or in the event of new public health restrictions.



Our homes offer the luxuries you want and the conveniences you expect. They are exceptionally clean, well maintained and fully equipped with Kitchen, Laundry, Internet, Private Hot Tub, Pool, Fireplace, Free Parking and a fantastic location in Whistler Village.



We have over 3000 guest reviews and a 4.5 star average rating so give us a call toll free atfor help planning your next Whistler Vacation.



Relax in your own private hot tub located just off the living room. Soak up southern exposures with easy access to the shared pool. Kick back on a comfy couch after a great day of play. We hope that you enjoy all of the comforts and amenities of this fully equipped vacation home at Glaciers Reach.



Our guests appreciate the convenience of staying across from the Whistler Market Place which boasts: liquor and grocery stores, Starbucks, restaurants and several shops. All of our homes at Glaciers Reach are a ten minute walk or a free shuttle ride to the base of Whistler and Blackcomb mountains. Everything that Whistler Village offers is at your door step, along the picturesque, cobble-stoned village stroll.



Some of the recent upgrades to this two bedroom two bathroom townhome include: paint, carpet, mattresses, duvets and pull-out couch. Other features include a 46 inch Smart TV, CD player, TV in master bedroom, AC, gas fireplace, heated year round pool, shared sauna, free underground parking and high speed internet with Wi-Fi. This vacation home sleeps a maximum of six guests but four is recommended. The bedding consists of; a queen bed, two twin beds that can be joined to make a king upon request and a double sofa bed. All of our Whistler vacation rentals are professionally managed, well maintained and exceptionally clean.



Let us help plan your next Whistler vacation!



Trevor Chelswick (Owner & Manager since 1999)

Whistler Vacation Rentals- Accommodations at Glaciers Reach
Calendar
September 2021

| S | M | T | W | T | F | S |
| --- | --- | --- | --- | --- | --- | --- |
| | | | 01 | 02 | 03 | 04 |
| 05 | 06 | 07 | 08 | 09 | 10 | 11 |
| 12 | 13 | 14 | 15 | 16 | 17 | 18 |
| 19 | 20 | 21 | 22 | 23 | 24 | 25 |
| 26 | 27 | 28 | 29 | 30 | | |
October 2021

| S | M | T | W | T | F | S |
| --- | --- | --- | --- | --- | --- | --- |
| | | | | | 01 | 02 |
| 03 | 04 | 05 | 06 | 07 | 08 | 09 |
| 10 | 11 | 12 | 13 | 14 | 15 | 16 |
| 17 | 18 | 19 | 20 | 21 | 22 | 23 |
| 24 | 25 | 26 | 27 | 28 | 29 | 30 |
| 31 | | | | | | |
November 2021

| S | M | T | W | T | F | S |
| --- | --- | --- | --- | --- | --- | --- |
| | 01 | 02 | 03 | 04 | 05 | 06 |
| 07 | 08 | 09 | 10 | 11 | 12 | 13 |
| 14 | 15 | 16 | 17 | 18 | 19 | 20 |
| 21 | 22 | 23 | 24 | 25 | 26 | 27 |
| 28 | 29 | 30 | | | | |
December 2021

| S | M | T | W | T | F | S |
| --- | --- | --- | --- | --- | --- | --- |
| | | | 01 | 02 | 03 | 04 |
| 05 | 06 | 07 | 08 | 09 | 10 | 11 |
| 12 | 13 | 14 | 15 | 16 | 17 | 18 |
| 19 | 20 | 21 | 22 | 23 | 24 | 25 |
| 26 | 27 | 28 | 29 | 30 | 31 | |
January 2022

| S | M | T | W | T | F | S |
| --- | --- | --- | --- | --- | --- | --- |
| | | | | | | 01 |
| 02 | 03 | 04 | 05 | 06 | 07 | 08 |
| 09 | 10 | 11 | 12 | 13 | 14 | 15 |
| 16 | 17 | 18 | 19 | 20 | 21 | 22 |
| 23 | 24 | 25 | 26 | 27 | 28 | 29 |
| 30 | 31 | | | | | |
February 2022

| S | M | T | W | T | F | S |
| --- | --- | --- | --- | --- | --- | --- |
| | | 01 | 02 | 03 | 04 | 05 |
| 06 | 07 | 08 | 09 | 10 | 11 | 12 |
| 13 | 14 | 15 | 16 | 17 | 18 | 19 |
| 20 | 21 | 22 | 23 | 24 | 25 | 26 |
| 27 | 28 | | | | | |
March 2022

| S | M | T | W | T | F | S |
| --- | --- | --- | --- | --- | --- | --- |
| | | 01 | 02 | 03 | 04 | 05 |
| 06 | 07 | 08 | 09 | 10 | 11 | 12 |
| 13 | 14 | 15 | 16 | 17 | 18 | 19 |
| 20 | 21 | 22 | 23 | 24 | 25 | 26 |
| 27 | 28 | 29 | 30 | 31 | | |
April 2022

| S | M | T | W | T | F | S |
| --- | --- | --- | --- | --- | --- | --- |
| | | | | | 01 | 02 |
| 03 | 04 | 05 | 06 | 07 | 08 | 09 |
| 10 | 11 | 12 | 13 | 14 | 15 | 16 |
| 17 | 18 | 19 | 20 | 21 | 22 | 23 |
| 24 | 25 | 26 | 27 | 28 | 29 | 30 |
May 2022

| S | M | T | W | T | F | S |
| --- | --- | --- | --- | --- | --- | --- |
| 01 | 02 | 03 | 04 | 05 | 06 | 07 |
| 08 | 09 | 10 | 11 | 12 | 13 | 14 |
| 15 | 16 | 17 | 18 | 19 | 20 | 21 |
| 22 | 23 | 24 | 25 | 26 | 27 | 28 |
| 29 | 30 | 31 | | | | |
June 2022

| S | M | T | W | T | F | S |
| --- | --- | --- | --- | --- | --- | --- |
| | | | 01 | 02 | 03 | 04 |
| 05 | 06 | 07 | 08 | 09 | 10 | 11 |
| 12 | 13 | 14 | 15 | 16 | 17 | 18 |
| 19 | 20 | 21 | 22 | 23 | 24 | 25 |
| 26 | 27 | 28 | 29 | 30 | | |
July 2022

| S | M | T | W | T | F | S |
| --- | --- | --- | --- | --- | --- | --- |
| | | | | | 01 | 02 |
| 03 | 04 | 05 | 06 | 07 | 08 | 09 |
| 10 | 11 | 12 | 13 | 14 | 15 | 16 |
| 17 | 18 | 19 | 20 | 21 | 22 | 23 |
| 24 | 25 | 26 | 27 | 28 | 29 | 30 |
| 31 | | | | | | |
August 2022

| S | M | T | W | T | F | S |
| --- | --- | --- | --- | --- | --- | --- |
| | 01 | 02 | 03 | 04 | 05 | 06 |
| 07 | 08 | 09 | 10 | 11 | 12 | 13 |
| 14 | 15 | 16 | 17 | 18 | 19 | 20 |
| 21 | 22 | 23 | 24 | 25 | 26 | 27 |
| 28 | 29 | 30 | 31 | | | |
Available
Unavailable
Check-In Only
Check-Out Only
Seasonal Rates
| Date Range | Daily | Weekly | Monthly |
| --- | --- | --- | --- |
* Seasonal rates are only estimates and do not reflect taxes or additional fees.
Location
Guest Reviews of
55 Glaciers Reach, a 2br with hot tub & pool in Whistler Village
Whistler, BC
---
Vacation Rental Reviews by
stars based on
Whistler During the Covid Pandemic
Review by
James M.
The suite itself was great, everything was clean, the owner greeted us with a big hello & even gave my kids some sleds to go hit the slopes. Over all I would highly recommend staying in Glaciers reach, The hot tub was kind of small for my family of 6 otherwise no complaints for my stay.
5 out of 5 stars
Excellent!
Review by
Camile O.
Great place and soooo many games available! Loved it!
5 out of 5 stars
Amazing place, walking distance to village
Review by
Heather D.
Well maintained suite with a private hot tub with a host that's quick to respond to any questions. Walking distance to the village and slopes, hard to beat that!
5 out of 5 stars
Unbelievable
Review by
Just incredible...
5 out of 5 stars
Best Time. Great location
Review by
Tracy B.
This was for my bff's 50th bday,Trevor let us check in early, so we could get settled & if to do some activities we had planned for the day.The condo was very clean,nice & close to everything, definitely the best bang for your buck. We'll be back. Thank you
5 out of 5 stars
Love it!
Review by
We had two units that were near one another and throughly enjoyed the stay. The units were home-like, well equipped, clean and conveniently located in the upper village. We were able to enjoy ourselves much needed short break!
4 out of 5 stars
Glaciers reach no 55
Review by
Carol B.
Excellent! Thank you!
5 out of 5 stars
work getaway
Review by
Rani A.
very comfortable places - everything we needed - walking distance to the village-only thing was the door keypad doesn't light up and very hard to see at night
5 out of 5 stars
Fantastic
Review by
Scott T.
This place was perfect for us. We arrived early and the cleaner was happy for us to leave our luggage while she finished cleaning. Arrival instructions could not have been easier, very accurate. Accommodation was perfect for 2adults and 3 kids and very clean. Unfortunately the weather wasn't too good so we didn't use the pool very much but it was lovely. The cleaner took a pic of a bear that was onsite the morning we left that she said she would email to me, I haven't received it yet, hope she does. I will defo stay here again, awesome! Well done Glacier Reach.
5 out of 5 stars
Great location,everything you need
Review by
Catherine J.
Easy to find, the apartment had everything we needed
4 out of 5 stars
Home away from home
Review by
Our home stay was a very pleasant experience. The unit was clean and comfortable, lots of towels, comfy beds and a few extras in the kitchen was appreciated. And so close to the village was great! Delightful.
5 out of 5 stars
Glaciers Reach 55
Review by
Fiona L.
Small for 5 adults but clean, private hot tub, lots of towels and kitchen extras. All the appliances and media worked great.
4 out of 5 stars
Perfect Spot! Great place!
Review by
Robert M.
Condo was perfect for us 4 guys! Great location, easy to walk everywhere in the village. Very clean and ample space.
5 out of 5 stars
Recomended
Review by
Lovely comfortable suite. Very well equipped
5 out of 5 stars
Just what you need !
Review by
Sandra J.
Came up to Whistler for Tough Mudder 2018, Our group has never been one for the nightlife in Whistler and if that's you also, this is the place for you! Space to cook your own meals, relax in your own hot tub and enjoy whistler without the noise/hussle of the village! Only issue was we had 6 adults, and it was a little tight for all of us but worked for our two night stay. We will be coming back!!
5 out of 5 stars
Whistler vacation
Review by
We loved it here. 2nd time to stay with All Season Vacation Rentals. Facilities are clean, well stocked and comfortable. The location is great. Can walk across the street to market and Starbucks for morning coffee or to Tim Hortons for breakfast. For people with young kids, McDonald's is also across the street. Washer and dryer was nice plus the ACs in the bedroom were really appreciated. Housekeeper was very kind too. Showed us another unit in case we wanted to stay on 1st floor with no stairs for our next visit.
5 out of 5 stars
Great Location!
Review by
Laura C.
We enjoyed this condo immensely! It was convenient to the village and had everything we needed! The management was friendly and responsive to all of our needs!
5 out of 5 stars
Lovley rental
Review by
Linda W.
Very clean ,lovley comfy beds ,we really enjoyed the hot tub .The Mongolian resterants are very good for stir fry's .
5 out of 5 stars
Recent stay at Whistler
Review by
Keiron B.
The rental was located close to town centre however felt secluded. The gardens and village layout helped provide a nice atmosphere. The home was well presented and comfortable. We will definitely consider staying next time.
4 out of 5 stars
Whistler Wedding, WOW!
Review by
Debra F.
Glacier's Reach is an excellent place to stay while visiting Whistler and surrounding areas. The apartment was very clean, provided everything we needed and more and was close to everything in the village yet still quiet.Trevor is an excellent manager and greeted us upon arrival making sure we were comfortable. The hot tub on the patio was a great perk.I definitely recommend this place to stay. Our 4 day vacation here was simply great.
5 out of 5 stars
very relaxing stay at Glacier's Reach
Review by
hans l.
We spent three days at Glacier's Reach on vacation while travelling through West Canada / BC. We had a great time in Whistler not at least because of the advantage to be accommodated near the town center and highlighted attractions of Whistler. The Glcier's Reach two bedroom appartement was comfortable, spacious and well maintained.
5 out of 5 stars
Best Deal in Whistler
Review by
Leanne O.
I loved this place, we had an amazing time, the property was well stocked with towels and super clean, close to the village, and I would stay here again next time I go to Whistler. I highly recommend this place to anyone!
5 out of 5 stars
Best Vacation Ever!
Review by
Timothy H.
We stayed here with our 3 year old son. It was amazing! Close to everything we wanted to do!
5 out of 5 stars
Great location and tidy condo
Review by
Paula S.
This condo complex is in the perfect location, right across from the Marketplace and an easy walk through the shops etc to the Village. It was the perfect size for 4 of us and had everything we needed. It was clean and tidy and well looked after. We loved having the hot tub to ourselves, just outside and having a full(compact!) kitchen and washing machine/dryer was fantastic. We would happily stay here again. We didn't need to have any contact with Trevor at all as everything was well explained and we didn't have any issues in our two weeks there. Sara the cleaner was lovely ! My only suggestion would be another armchair .
5 out of 5 stars
Comfortable Apartment
Review by
Ray M.
Well located clean and comfortable apartment that was good value
4 out of 5 stars
Fantastic, Relaxing Stay
Review by
Beautiful, clean Condo. Amazing Hot Tub. Great experience.It might be a good idea to add one more blanket for the person sleeping on the sleeper couch...even with the fireplace on, it does get a little bit cold downstairs. Otherwise, great.
5 out of 5 stars
Good location
Review by
Good location
4 out of 5 stars
Unit 55
Review by
The private hot tub was our main reason for choosing this lodge and unit; however we were pleasantly surprised with everything else. Upon arrival, the unit was clean and tidy, similar to what you find at hotels. The kitchen was nicely stocked with cooking amenities and the bathrooms with towels and soap. The location is great, right across the street from Marketplace and just a 5 min walk to McDonald's. While the unit was very spacious for the 4 of us the seating in front of the TV was limited. The hot tub was in working order but could use a little more privacy as the fence around it was only as high as the tub.Overall very satisfied with our stay, will book again.
5 out of 5 stars
A perfect retreat in Whistler
Review by
Linda S.
House and hot tub were brilliant - location perfect - there was nothing we didn't like about the place.
5 out of 5 stars
Ironman 2016
Review by
Jennifer D.
A wonderful 4 days at a great rental. Great location, great unit. Has everthing you need and more.
5 out of 5 stars
Great Condo
Review by
Samantha M.
This condo was excellent. The location was great, very close to the grocery store and the village. The condo was very well maintained and was spotlessly clean. The kitchen had everything needed to cook meals. The beds were very comfortable and the master bedroom was quite spacious. We loved the hot tub and my daughter enjoyed a swim in the pool too. The communication regarding the check in process was very clear and the owner came by as we were checking in to make sure everything was OK. The facilities at Glacier's Reach were excellent. I would highly recommend this accommodation to families.
5 out of 5 stars
work stay, 3rd. week
Review by
Steve W.
Great location
5 out of 5 stars
Wonderful girls getaway!
Review by
Rachelle Y.
We went to Whistler for my sister's bachelorette and had a wonderful stay at our condo in Glacier's Reach! The two-bedroom suite was spacious enough for 5 people and the unit was laid out very nicely. We'd definitely recommend it.
5 out of 5 stars
glaciers reach birthday weekend
Review by
a short but great getaway for the weekend to celebrate g's birthday. had some great meals, drinks and a great afternoon taking in the peak to peak gondola...a must do activity. then it was home time but we always return!!
5 out of 5 stars
55 Glacier Reach
Review by
excellent
5 out of 5 stars
Peaceful and fun
Review by
We enjoyed the spacious suite and having our own hot tub. It would have been abit nicer to have more privacy in the hot tub, maybe with a higher fence on ground level suites. The checkin process could be improved or more clear, we didn't have a vehicle on our trip and didn't know where or how to checkin. Overall all, we enjoyed our stay, it was quiet and very relaxing.
4 out of 5 stars
A Great Family Getaway Spot
Review by
Peggy M.
This condo was just right for my son, daughter-in-law, and me with more family next door. It's right across the street from the free shuttle to the lifts, Marketplace for groceries, necessities (wine), a park for the kids, and the beginning of the Village Walk. Easy walking to the Cultural Center and museum. Some of us skied, others not but there was plenty to do. My only suggestion is for a more comfortable extra chair in the living room to allow for a more relaxing downtime. The one in this picture is not what we had. This condo is a great home base for activities in the Whistler area. Very clean, beds very comfortable. The housekeeper, Sarah,was very nice and checked on us midweek. Really appreciated. Loved the keypad entry.
4 out of 5 stars
Great stay
Review by
Thomas H.
The Location is perfectly located near to the village and gondolas. It's very clean, huge and you've got everything you need for a perfect stay.Sarah is more than friendly and helpful.See u again!
5 out of 5 stars
Superb
Review by
Faye D.
Such a lovely place in glaciers reach. Very convenient to shuttle bus and shops. Apartment was great, clean, well stocked and very comfortable. Nothing was too much trouble for the owner and we felt very welcome. We would definitely recommend this property and will book again.
5 out of 5 stars
Great Place to Stay
Review by
Jay B.
We were a media crew staying for the weekend working on a couples wedding picture. We stayed here and it felt like home. We cooked at home and loved the kitchen and layout. It was a great place for 4 people.
5 out of 5 stars
Review apartment 55
Review by
lorinda P.
A great location, in general, great amenities but down stairs was really cold, needed a fireplace that worked better or other heating and also carpets downstairs. More lounge seating would be appropriate for 4-6 people. Some of the kitchen sockets didn't work. Upstairs nicely laid out, really warm and nice bathrooms.
4 out of 5 stars
Glacier's Reach #55
Review by
Kari D.
Good location near the Market Place and Village. 10-15 min nice walk through the village to the lifts. The condo was clean, great beds and linens. Second bedroom is very small, master is a good size. Drawbacks are: When you walk in it's very tight for space, there's nowhere to store your boards/skis etc. The floors need more carpets/mats as it gets very wet in the foyer. The living room could use an area rug as the tile floor is cold. With only one couch I was always sitting on a hard chair. The kitchen is small but functional with everything you need. It was nice to have a hot tub, it was old and small but worked well. Over all this is a good condo. I would not have more than 4 people in it though. Trevor was awesome to deal with and does a great job managing the property.
3 out of 5 stars
Manager Response:
Hi Kari thanks for your input, the owner has recently purchased and renovated #55. Since your review I have added an area rug to the living room as well as curtains and heater, this has warmed up the space considerably. Trev
Nice get away
Review by
Dustin B.
Relaxing
5 out of 5 stars
Excellent Weekend retreat
Review by
A beautiful condo, steps from Whistler village. Everything was clean, updated, and well-stocked. It was lovely having a private hot-tub, and the public pool and hot-tub were great too (and steps away from the condo!) Trevor was very helpful during the booking process. Overall, fantastic location.
5 out of 5 stars
Good property
Review by
This property is a short walk from the village if I was going here again I would stay in the actual village. But there is nothing i could fault about the rental, I got a later checkout without a problem but I think 10am checkout is too early most hotels are 12. The property is well maintained, clean & modern. Plenty of towels smart TV was a big hit plus docking station. I liked the addition of board games. The only negative for me was the fifth guest had to sleep on a pull out couch in the living area, for my needs I probably should have booked 2 hotel rooms with 2 queen beds.
4 out of 5 stars
55 glaciers reach
Review by
We had a great stay in whistler which in part had a lot to do with our great accommodation. No matter what our daily activity we thoroughly enjoyed coming back to the hot tub and convenience of full kitchen, free WiFi and only a stones throw away from the village if we had forgotten anything.
5 out of 5 stars
Overall nice place. If you want privacy request a top floor suite
Review by
Doug F.
Not a bad place to stay as long as you know what to expect. No hotel features such as daily cleaning. Comfortable holiday condo with full kitchen. If you want privacy request balcony hot tub as that is top floor. Wooden building makes it a little noisy when you are lower floor as I was.
4 out of 5 stars
great place
Review by
Hua Aun T.
Location, comfort and value!
Review by
Tim L.
This was my families second time staying at Glaciers Reach and we had a fantastic time. The condo looks to have been completely updated and it was perfect for our family of 4. The kitchen has all the amenities you need, there were board games that we spent time playing and A/C in the bedrooms for those hot summer nights. The pool area was great for a quick dip after a day of hiking as was the private hot tub. Trevor has been a gracious and accommodating host. We look forward to renting with him again.
5 out of 5 stars
Great condo steps from Whistler Olympic Village
Review by
Caitlyn D.
Great property with great management and maintenance. Property as described and very clean. The location of the condo is a high traffic area but everyone was super friendly so we didn't mind.
5 out of 5 stars
Glaciers Reach: Love It!
Review by
#55 Glaciers Reach was a very comfortable, clean, well furnished accommodation. My only problem was early morning thumping from neighbours going up and down stairs in their suites. But we were very satisfied. Thanks so much
5 out of 5 stars
Great place with kids
Review by
Quiet, lush spot not far from the hustle, bustle of the village.Had everything we needed for a very comfortable stay.
4 out of 5 stars
Excellent Location
Review by
Walking distance to the village. Townhouse was conveniently located by the pool on the property. Very nice townhouse with everything you need.
5 out of 5 stars
Contact Us