59 Glaciers Reach, a 2br with hot tub & pool in Whistler Village (Townhouse)
2 Bedroom(s) | 2 Bathroom(s) | Sleeps 6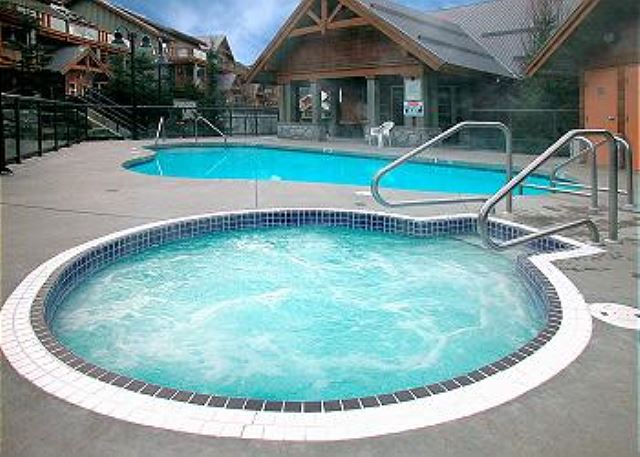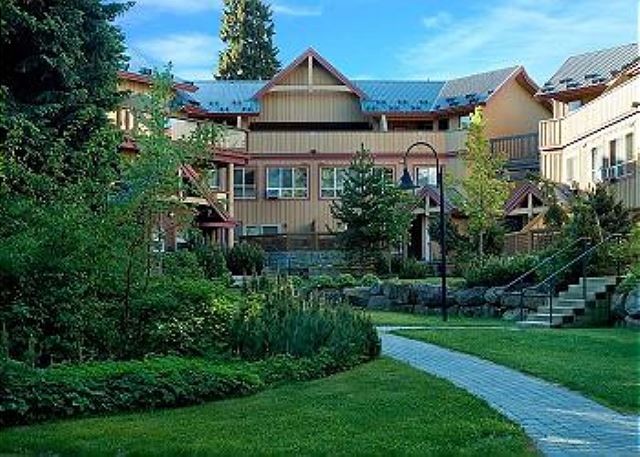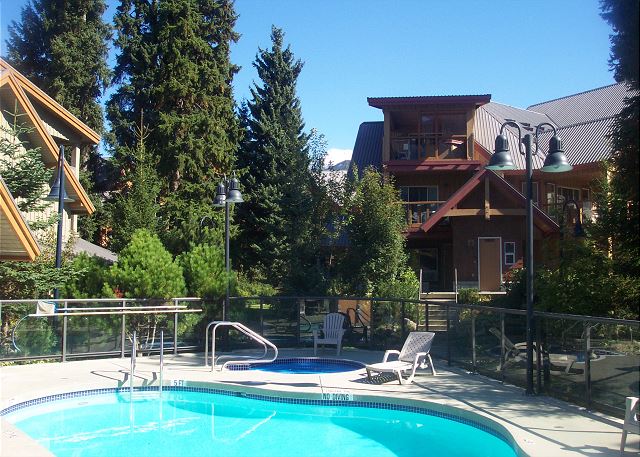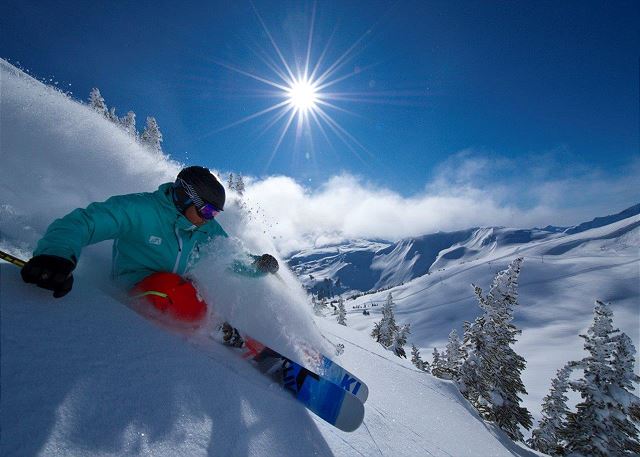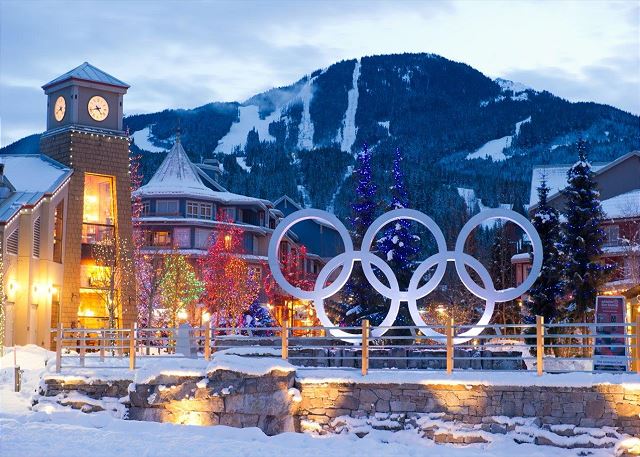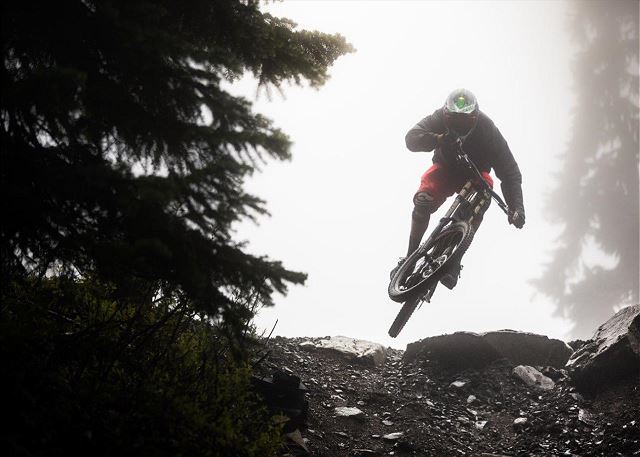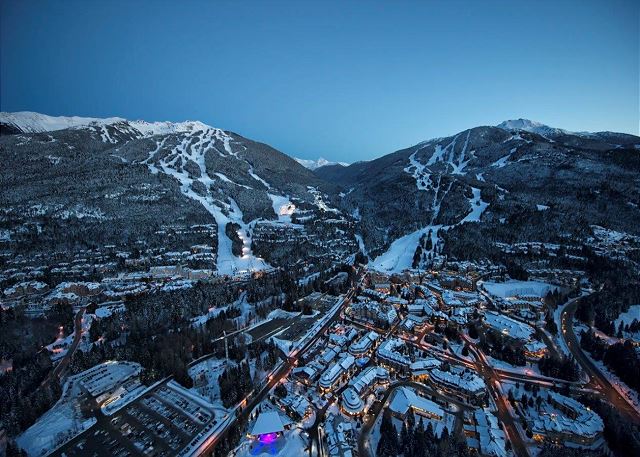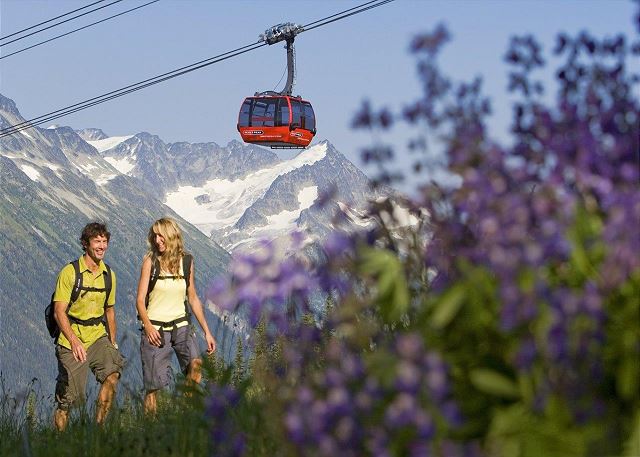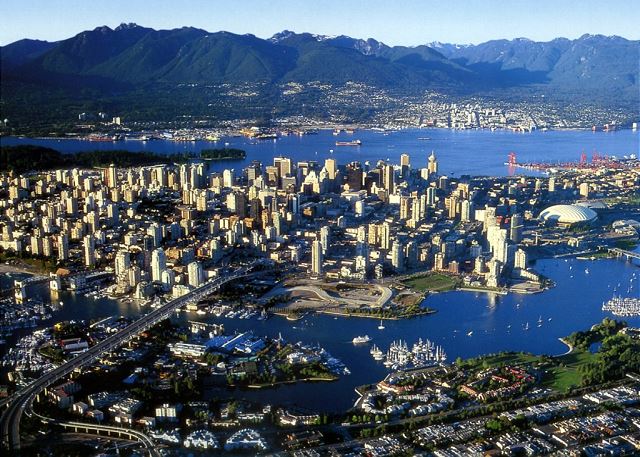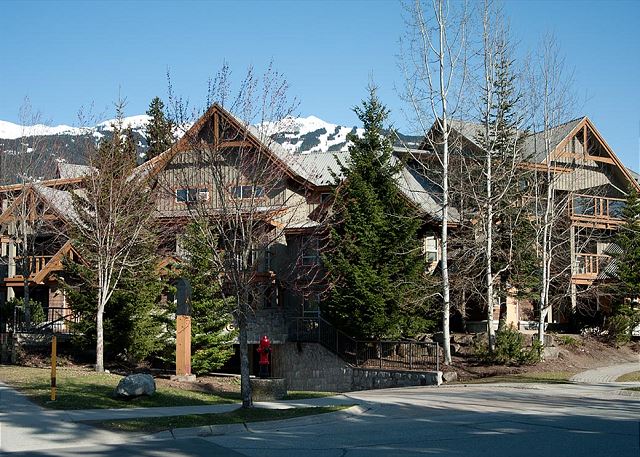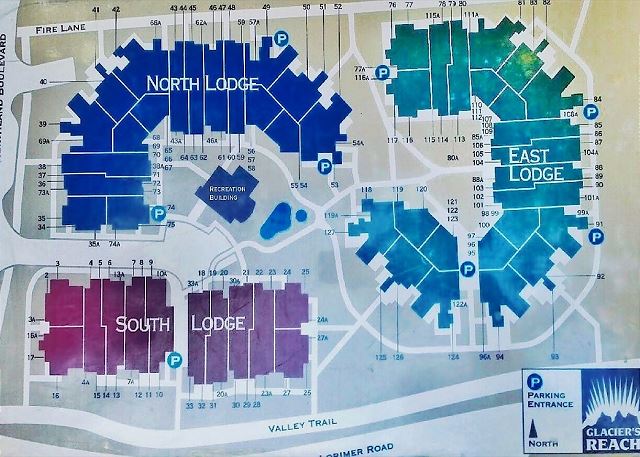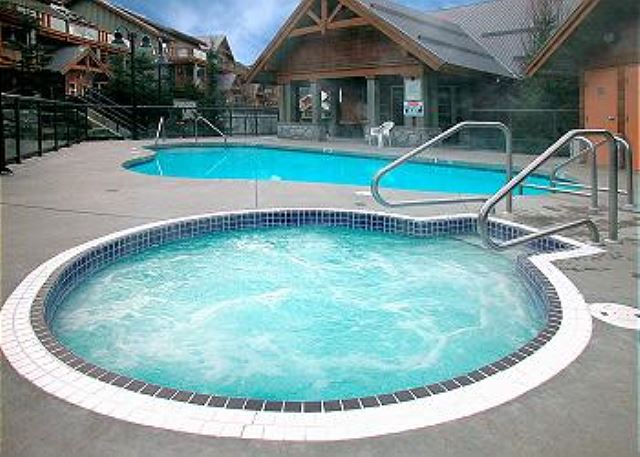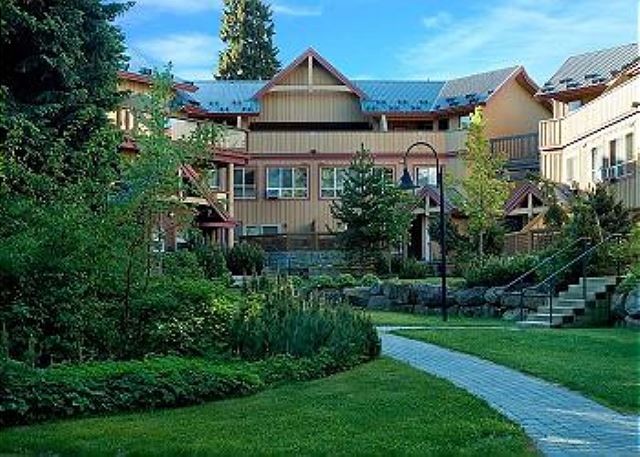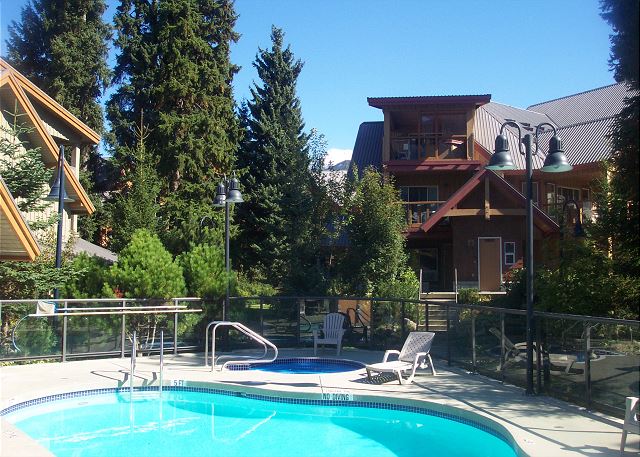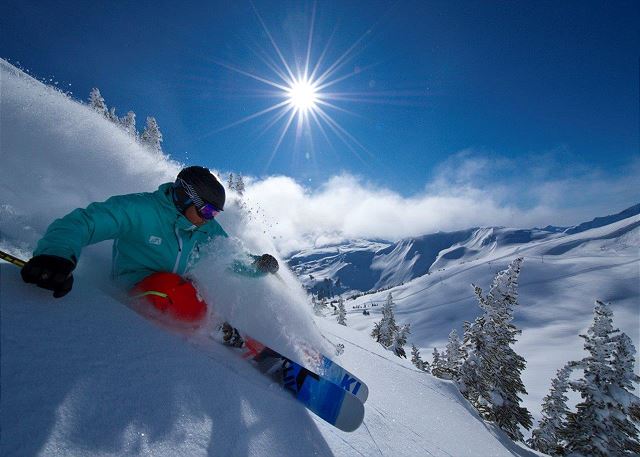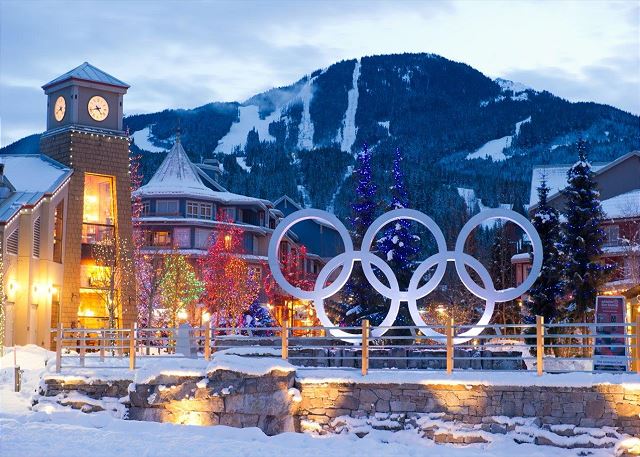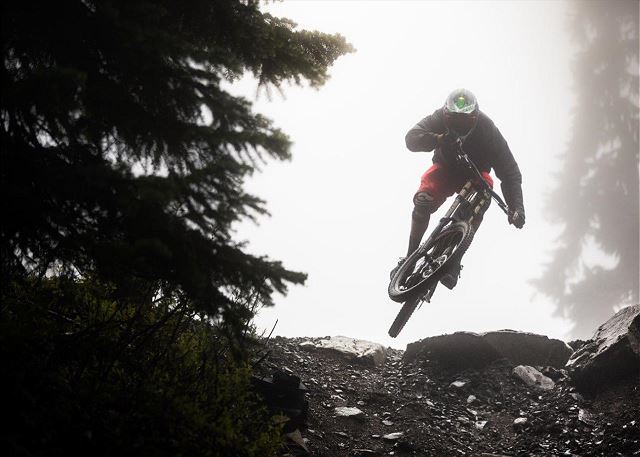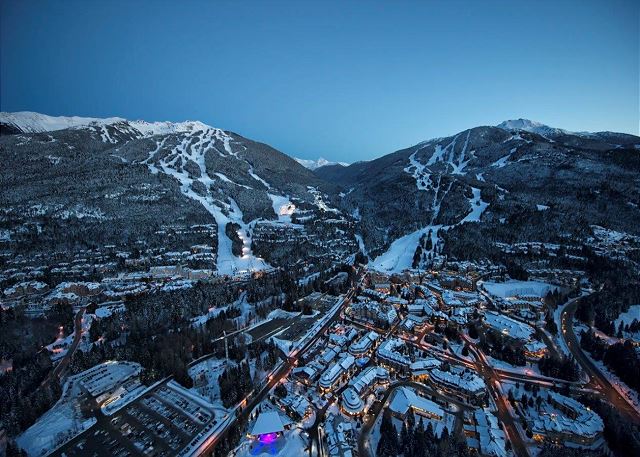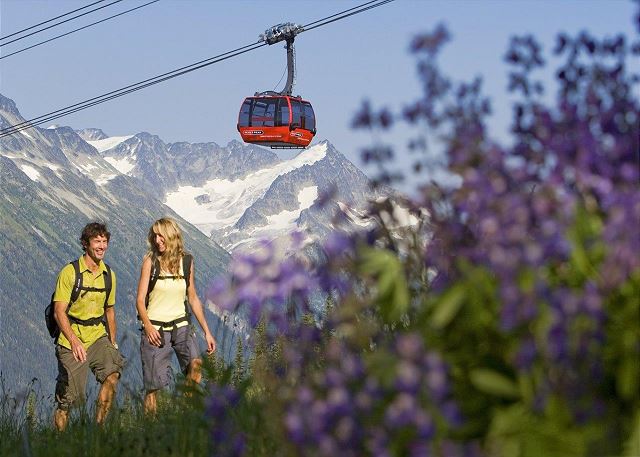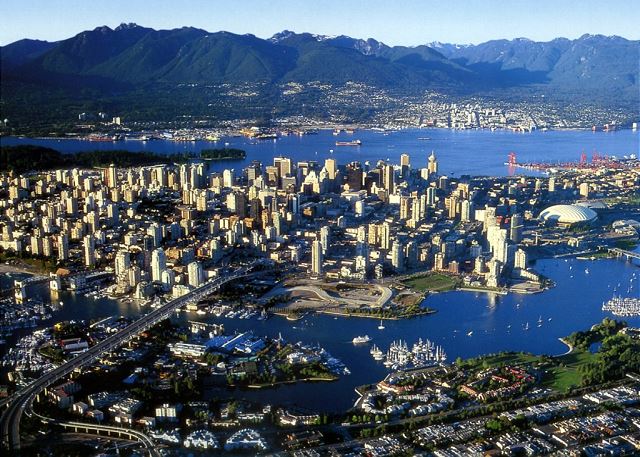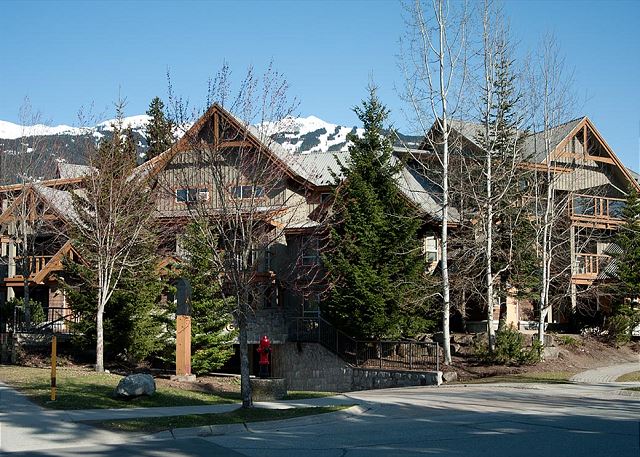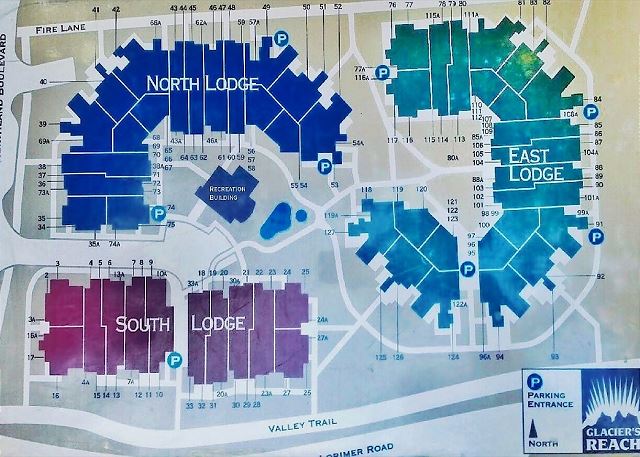 Description
We are proud of our Covid response. We manage several homes at Glaciers Reach and we do our own house keeping, this allows us to ensure that our homes are safe so that our guests can relax. We provide fresh duvet covers and a one-night gap in between nearly all says. In addition to our own enhanced cleaning procedures we provide our guests with disinfectant spray so that you can clean the clean home again if you wish. Life is unpredictable so we offer free cancellation outside of 30 days or in the event of new public health restrictions.



Our homes offer the luxuries you want and the conveniences you expect. They are exceptionally clean, well maintained and fully equipped with Kitchen, Laundry, Internet, Private Hot Tub, Pool, fire place, free parking and a fantastic location in Whistler Village.



We have over 3000 guest reviews and a 4.5 star average rating so give us a call toll free atfor help planning your next in Whistler Vacation.



Relax in your own private hot tub located on the more secluded side of the building. The front porch has a BBQ and mountain views. . We hope that you enjoy all of the comforts and amenities of this fully equipped vacation home at Glaciers Reach.



Our guests appreciate the convenience of staying across from the Whistler Market Place which boasts; liquor and grocery stores, Starbucks, restaurants and several shops. All of our homes at Glaciers Reach are a ten minute walk or a free shuttle ride to the base of Whistler and Blackcomb mountains. Everything that Whistler Village offers is at your door step, along the picturesque, cobble-stoned village stroll.



Some of the recent upgrades to this two bedroom two bathroom townhome include; mattresses and duvets. Other features include a BBQ, 2 LCD TVs, Stereo, gas fire place, heated year round pool, shared sauna, free underground parking and high speed internet with Wi-Fi. This vacation home sleeps a maximum of six guests but four is recommended. The bedding consists of; a queen bed, two twins that can be joined to make a king upon request and a queen sofa bed. All of our Whistler vacation rentals are professionally managed, well maintained and exceptionally clean.



Let us help plan your next Whistler vacation!



Trevor Chelswick (Owner & Manager since 1999) toll free

Whistler Vacation Rentals- Accommodations at Glaciers Reach
Calendar
October 2021

| S | M | T | W | T | F | S |
| --- | --- | --- | --- | --- | --- | --- |
| | | | | | 01 | 02 |
| 03 | 04 | 05 | 06 | 07 | 08 | 09 |
| 10 | 11 | 12 | 13 | 14 | 15 | 16 |
| 17 | 18 | 19 | 20 | 21 | 22 | 23 |
| 24 | 25 | 26 | 27 | 28 | 29 | 30 |
| 31 | | | | | | |
November 2021

| S | M | T | W | T | F | S |
| --- | --- | --- | --- | --- | --- | --- |
| | 01 | 02 | 03 | 04 | 05 | 06 |
| 07 | 08 | 09 | 10 | 11 | 12 | 13 |
| 14 | 15 | 16 | 17 | 18 | 19 | 20 |
| 21 | 22 | 23 | 24 | 25 | 26 | 27 |
| 28 | 29 | 30 | | | | |
December 2021

| S | M | T | W | T | F | S |
| --- | --- | --- | --- | --- | --- | --- |
| | | | 01 | 02 | 03 | 04 |
| 05 | 06 | 07 | 08 | 09 | 10 | 11 |
| 12 | 13 | 14 | 15 | 16 | 17 | 18 |
| 19 | 20 | 21 | 22 | 23 | 24 | 25 |
| 26 | 27 | 28 | 29 | 30 | 31 | |
January 2022

| S | M | T | W | T | F | S |
| --- | --- | --- | --- | --- | --- | --- |
| | | | | | | 01 |
| 02 | 03 | 04 | 05 | 06 | 07 | 08 |
| 09 | 10 | 11 | 12 | 13 | 14 | 15 |
| 16 | 17 | 18 | 19 | 20 | 21 | 22 |
| 23 | 24 | 25 | 26 | 27 | 28 | 29 |
| 30 | 31 | | | | | |
February 2022

| S | M | T | W | T | F | S |
| --- | --- | --- | --- | --- | --- | --- |
| | | 01 | 02 | 03 | 04 | 05 |
| 06 | 07 | 08 | 09 | 10 | 11 | 12 |
| 13 | 14 | 15 | 16 | 17 | 18 | 19 |
| 20 | 21 | 22 | 23 | 24 | 25 | 26 |
| 27 | 28 | | | | | |
March 2022

| S | M | T | W | T | F | S |
| --- | --- | --- | --- | --- | --- | --- |
| | | 01 | 02 | 03 | 04 | 05 |
| 06 | 07 | 08 | 09 | 10 | 11 | 12 |
| 13 | 14 | 15 | 16 | 17 | 18 | 19 |
| 20 | 21 | 22 | 23 | 24 | 25 | 26 |
| 27 | 28 | 29 | 30 | 31 | | |
April 2022

| S | M | T | W | T | F | S |
| --- | --- | --- | --- | --- | --- | --- |
| | | | | | 01 | 02 |
| 03 | 04 | 05 | 06 | 07 | 08 | 09 |
| 10 | 11 | 12 | 13 | 14 | 15 | 16 |
| 17 | 18 | 19 | 20 | 21 | 22 | 23 |
| 24 | 25 | 26 | 27 | 28 | 29 | 30 |
May 2022

| S | M | T | W | T | F | S |
| --- | --- | --- | --- | --- | --- | --- |
| 01 | 02 | 03 | 04 | 05 | 06 | 07 |
| 08 | 09 | 10 | 11 | 12 | 13 | 14 |
| 15 | 16 | 17 | 18 | 19 | 20 | 21 |
| 22 | 23 | 24 | 25 | 26 | 27 | 28 |
| 29 | 30 | 31 | | | | |
June 2022

| S | M | T | W | T | F | S |
| --- | --- | --- | --- | --- | --- | --- |
| | | | 01 | 02 | 03 | 04 |
| 05 | 06 | 07 | 08 | 09 | 10 | 11 |
| 12 | 13 | 14 | 15 | 16 | 17 | 18 |
| 19 | 20 | 21 | 22 | 23 | 24 | 25 |
| 26 | 27 | 28 | 29 | 30 | | |
July 2022

| S | M | T | W | T | F | S |
| --- | --- | --- | --- | --- | --- | --- |
| | | | | | 01 | 02 |
| 03 | 04 | 05 | 06 | 07 | 08 | 09 |
| 10 | 11 | 12 | 13 | 14 | 15 | 16 |
| 17 | 18 | 19 | 20 | 21 | 22 | 23 |
| 24 | 25 | 26 | 27 | 28 | 29 | 30 |
| 31 | | | | | | |
August 2022

| S | M | T | W | T | F | S |
| --- | --- | --- | --- | --- | --- | --- |
| | 01 | 02 | 03 | 04 | 05 | 06 |
| 07 | 08 | 09 | 10 | 11 | 12 | 13 |
| 14 | 15 | 16 | 17 | 18 | 19 | 20 |
| 21 | 22 | 23 | 24 | 25 | 26 | 27 |
| 28 | 29 | 30 | 31 | | | |
September 2022

| S | M | T | W | T | F | S |
| --- | --- | --- | --- | --- | --- | --- |
| | | | | 01 | 02 | 03 |
| 04 | 05 | 06 | 07 | 08 | 09 | 10 |
| 11 | 12 | 13 | 14 | 15 | 16 | 17 |
| 18 | 19 | 20 | 21 | 22 | 23 | 24 |
| 25 | 26 | 27 | 28 | 29 | 30 | |
Available
Unavailable
Check-In Only
Check-Out Only
Seasonal Rates
| Date Range | Daily | Weekly | Monthly |
| --- | --- | --- | --- |
* Seasonal rates are only estimates and do not reflect taxes or additional fees.
Location
Guest Reviews of
59 Glaciers Reach, a 2br with hot tub & pool in Whistler Village
Whistler, BC
---
Vacation Rental Reviews by
stars based on
Good Location
Review by
Good location.
4 out of 5 stars
Awesome place!!
Review by
Rob B.
Great owner communication. Great location. Great place. Thoroughly enjoyed our stay!! We will rent here again!!
5 out of 5 stars
Great space!
Review by
Leah R.
This is a cozy, clean and everything you could hope for in a vacation rental. Close to all amenities and kept up just like your own home. Loved it.
5 out of 5 stars
Glacier Reach
Review by
Unit was very clean. The unit was a bit dark and gloomy but overall with all appliances functioning properly (hot tub, bbq, stove etc). Lots of partying from younger crowd. Two nights in a row we had loud music past 12 am from inside another unit and outside by another unit's hot tub. One night had a few teenagers drinking at the pool, loud music and swearing non stop. Wish it was a bit more family friendly and the noise level control enforced.
3 out of 5 stars
Beautiful location
Review by
Comfortable, clean and close to everything
5 out of 5 stars
Excellent rental
Review by
Tanya B.
We had a great stay. Extremely clean. Kitchen fully stocked. Would stay here again.
5 out of 5 stars
Excellent condo
Review by
Joel W.
Excellent condo very close to Olympic Plaza
5 out of 5 stars
Very pleasant time!
Review by
Igor S.
We really enjoyed our stay at the place. It is very clean, quiet and comfortable. The location is perfect: close to everything and out of major routes the same time. Had to take a car just once only because our destination was beyond walking distance. If you plan to stay in the village and take walks along the walley trail system you don't need a car. All in all it was a very pleasant time!
5 out of 5 stars
Glaciers reach
Review by
It was great, the info provided was spot on and easy to understand and follow. It could not have been easier or more comfortable, even with grand kids.
5 out of 5 stars
Very good
Review by
Nice place to stay in Whistler.
5 out of 5 stars
ski trip
Review by
Perfect!
5 out of 5 stars
Father and son get away ski trip
Review by
Fantastic location is across street minutes away from grocery, liquor stores, Tim Hortons and McDonalds. Bus stop to lift the cross street. Whistler brewing company just up the street and easy to get to with excellent food and beer. Communal pool and hot tub afforded casual meeting with other guests from around the country. Hot tub and pool serviced daily. Underground parking save time and money and easy access to vehicle.Washer and dryer big advantage and time saver used to clean and dry the days damp ski clothes.This was our secon year at Glaciers Reach, when we considered all factors this property was the best overall value.
5 out of 5 stars
Very convenient location
Review by
Michael S.
The condo was very clean. The location was very good. Right across the street from the free shuttle stop to the ski lifts. The grocery market was also right across the street. Having a private hot tub was great as the community tub was always full.
5 out of 5 stars
Fully equipped, great location and outstanding service
Review by
Meg B.
My thanks to All Season Vacation Rentals. Our apartment (#59) was excellent - fully equipped kitchen, comfortable beds, great private hot tub, washer/dryer, plenty of linen and garbage bags for a week long stay (a sharp contrast to our Vancouver AirBNB where there aren't even spare garbage bags).Apartment was very clean on arrival, location very close walk to marketplace (supermarket, liquor store, medical facilities and other shops) and across the road from Whistler free bus shuttle.
5 out of 5 stars
Family Snowboarding Trip
Review by
Kathleen S.
Great location and condo for a family of 4. We enjoyed the hot tub!
5 out of 5 stars
Fantastic value
Review by
Jennifer C.
The rental property is well equipped with a great location and fantastic value for money.
5 out of 5 stars
Awesome location!
Review by
Travis H.
Fantastic unit for my wife and two kids! Great location to the village and all of the trails. We will definitely be coming back!
5 out of 5 stars
Very good apartment
Review by
Very nice apartment.Good location.Skibus around the corner.Supermarket across the street.Very clean.
5 out of 5 stars
Great New Years family trip to Whistler
Review by
Chris M.
This accomodation is well located, well presented and well equiped for a great value stay on the edge of the village. All amenities are close and the ski bus stop a 2 min walk which provides a regular service up to the ski lifts.
5 out of 5 stars
Manager Response:
Thanks Chris it was a pleasure to meet your family. Trev
Great place. Have booked here the last 6 times.
Review by
Sukhraj B.
Awesome place. Very clean
5 out of 5 stars
Whistler vacation
Review by
Barbara R.
Great location!
5 out of 5 stars
Nice quiet location yet close to the village
Review by
The unit is nicely located across from IGA grocery store and the commencement of the Village Stroll on the north end. It is nestled close to the pool in the townhouse complex, has great underground free parking and the kitchen is well stocked with cooking utensils. Although it is a bit smaller in size, the space is well laid out. Having two bathrooms is a bonus!
4 out of 5 stars
ski vacation spring break
Review by
cynthia h.
great location, cozy property, close to bus and retail. appreciated private hot tub but disappointed that i wasn't told pool/hottub out of commission for the season. also, prepare to carry your belongs a ways back and forth. can't park next to condo and there is no cart/caddy to help efficiently move your belongings
4 out of 5 stars
Whistler and The Glaciers Reach were really pleasant
Review by
Ariane L.
Nous avons apprécié la propreté, l'aménagement et la situation géographique centrale. L'appartement était très fonctionnel avec tout ce qui est nécessaire: toaster, machine à laver etc. En rdc, il était juste un peu sombre. Nous avons adoré Whistler qui est un véritable coup de cœur pour nous: la station est super et skier dans une neige exceptionnelle en déballant des pistes qui n'en finissent pas entre les sapins.
4 out of 5 stars
Great Condo! See you next year!
Review by
Great Ski weekend in Whistler! The location was ideal, less than a 10 minute walk to the gondola or a free shuttle bus across the street (runs every 10 minutes - we never had to wait). The kitchen was well equipped and the beds were in good condition with extra pillows and blankets. The highlight of the place was definitely the hot tub. We are looking to return again next year.
5 out of 5 stars
Contact Us