65 Glaciers Reach, a 1br with hot tub & pool in Whistler Village (Townhouse)
1 Bedroom(s) | 1 Bathroom(s) | Sleeps 4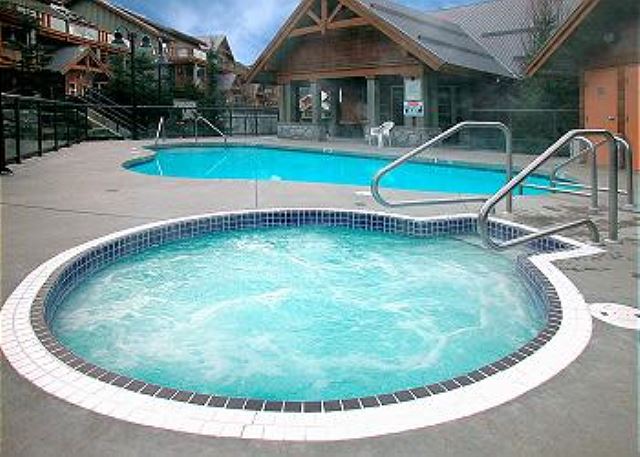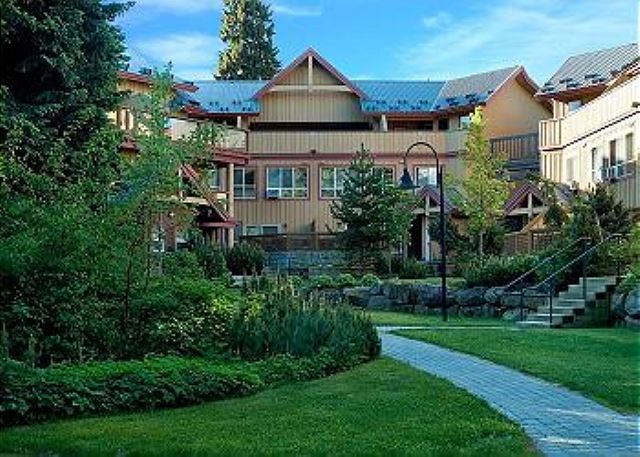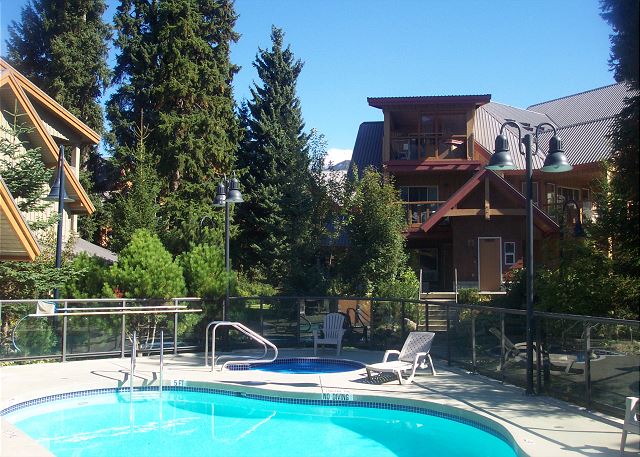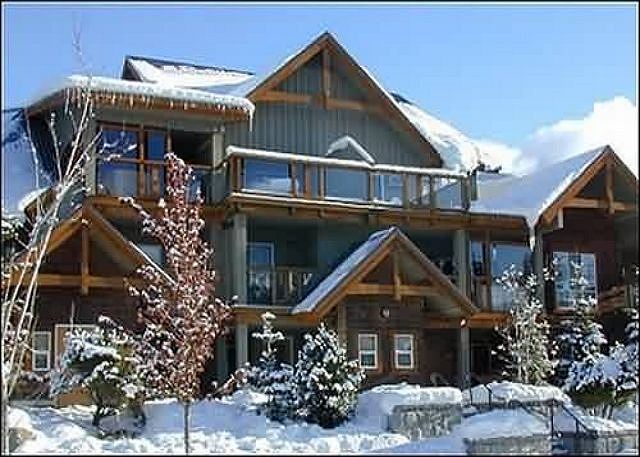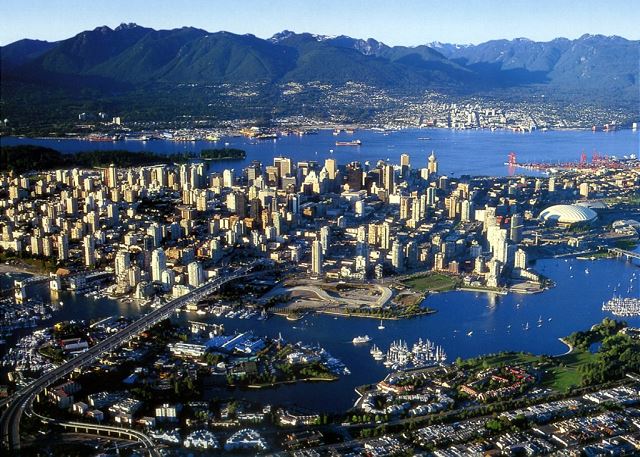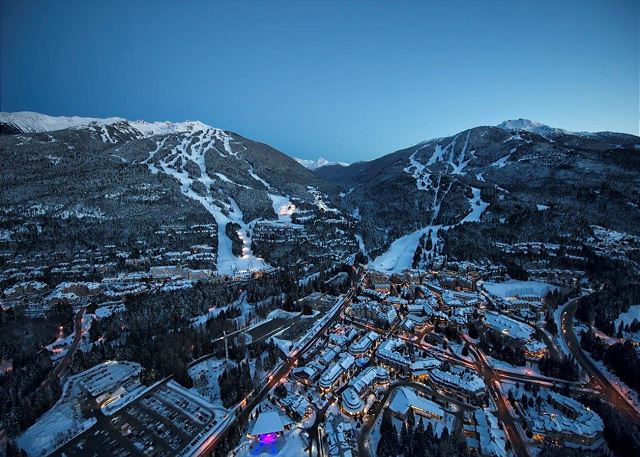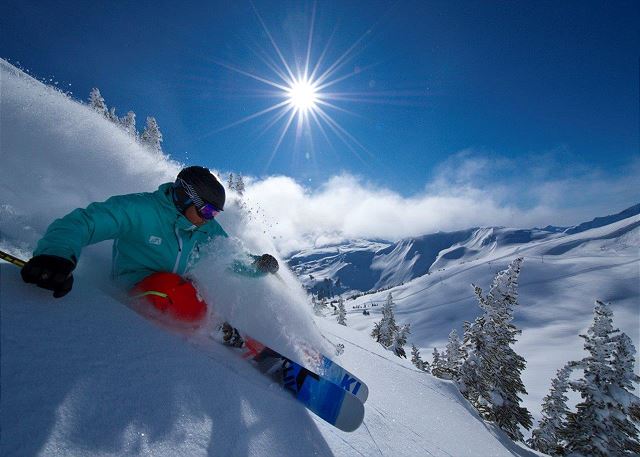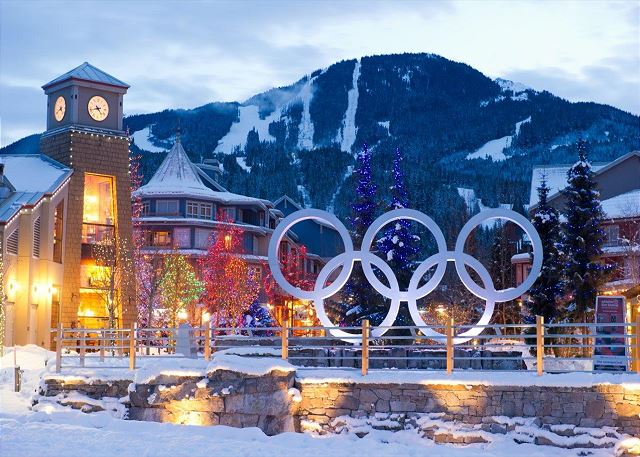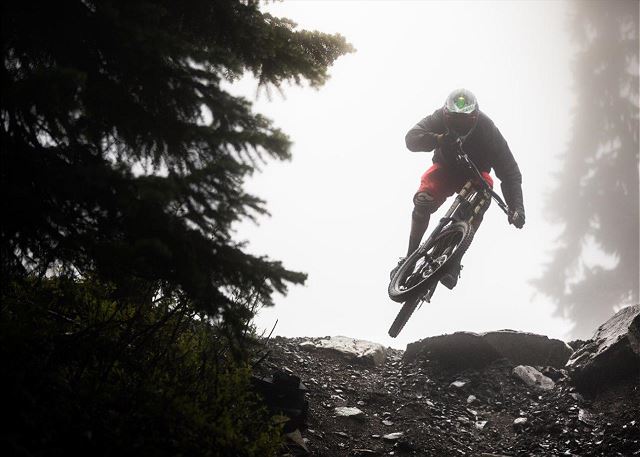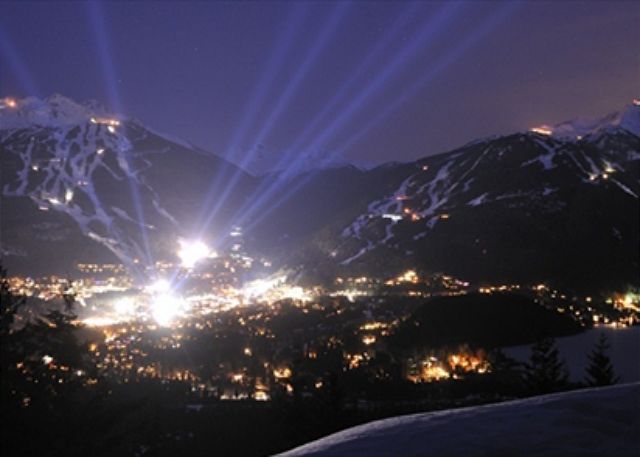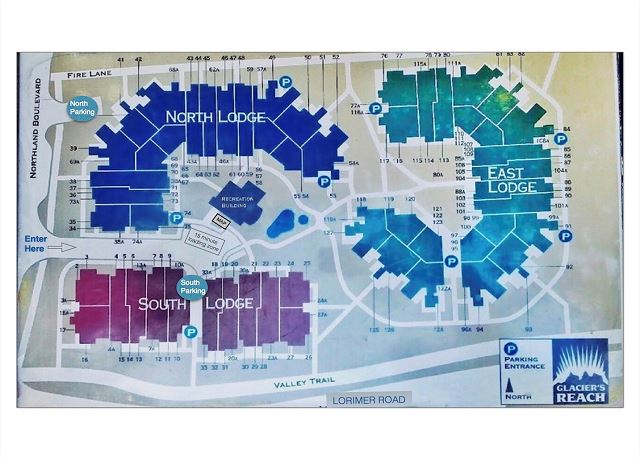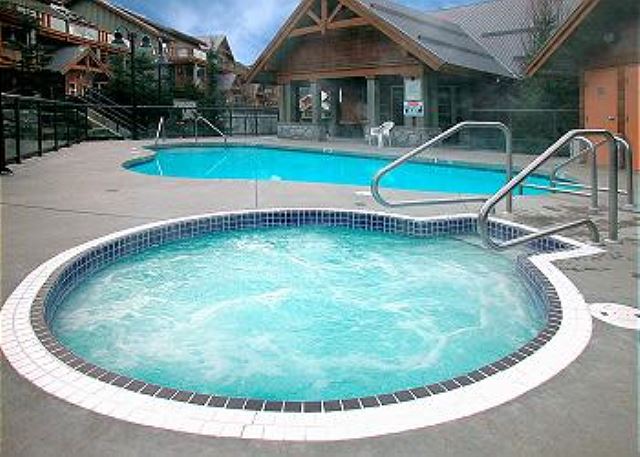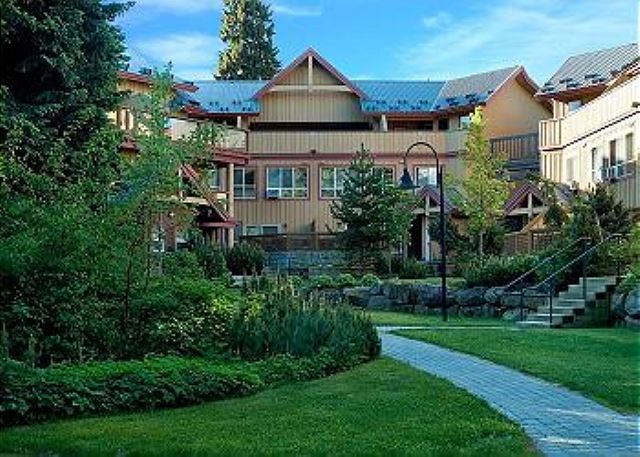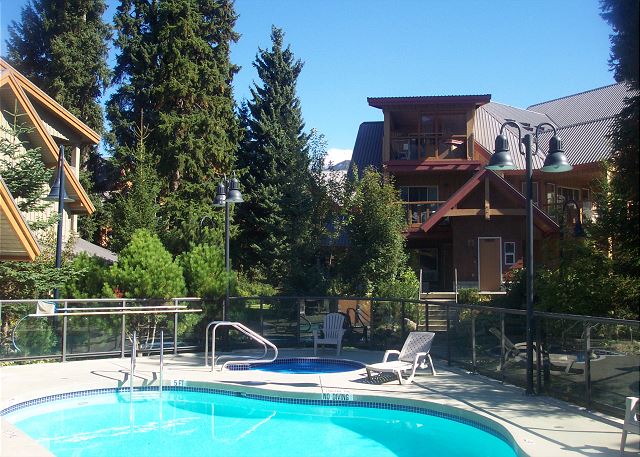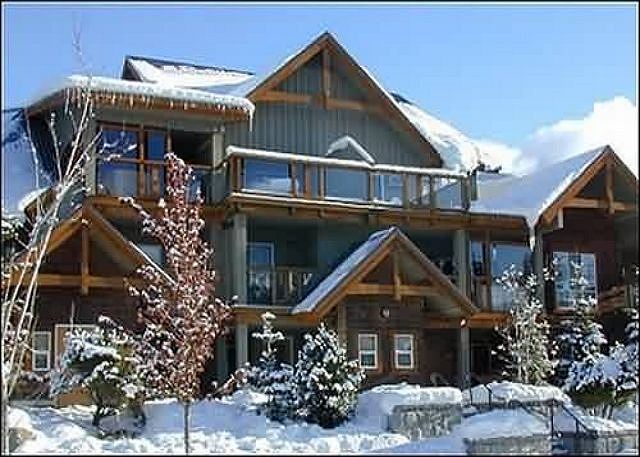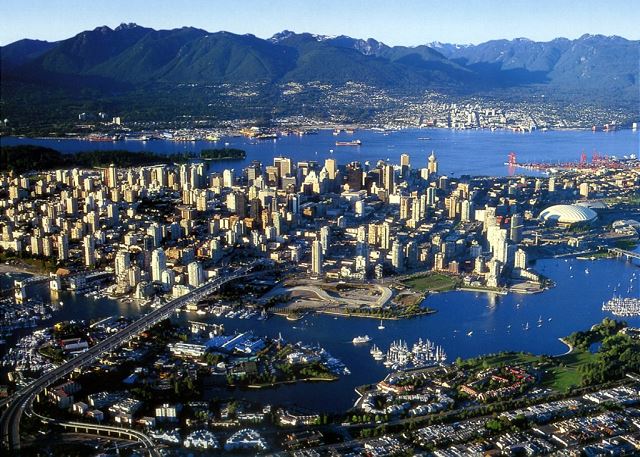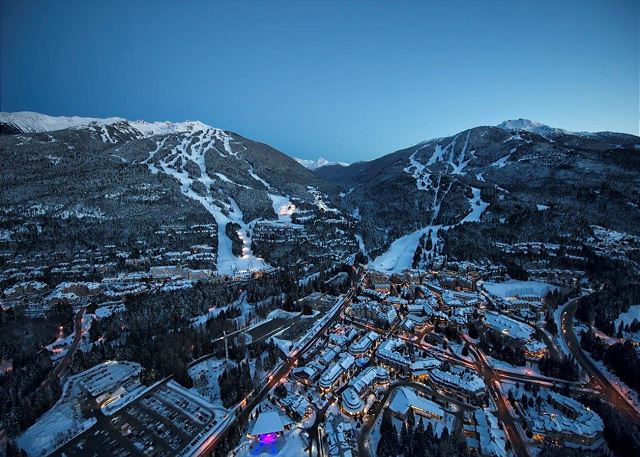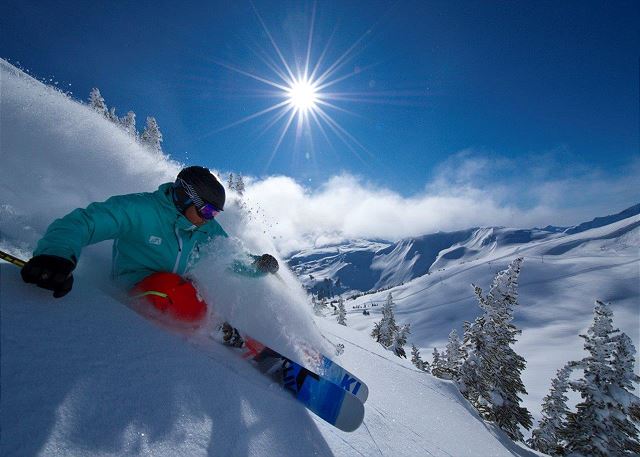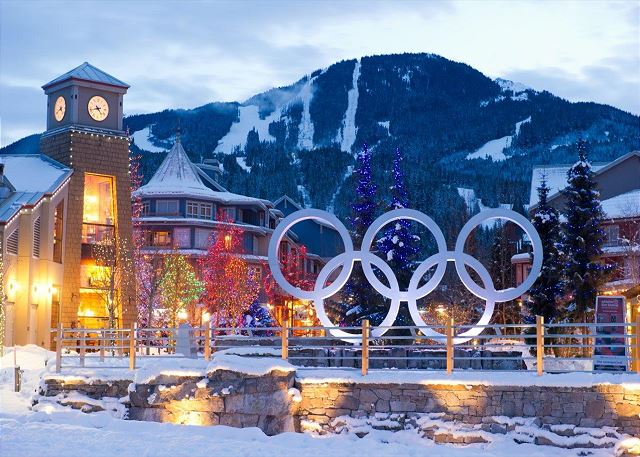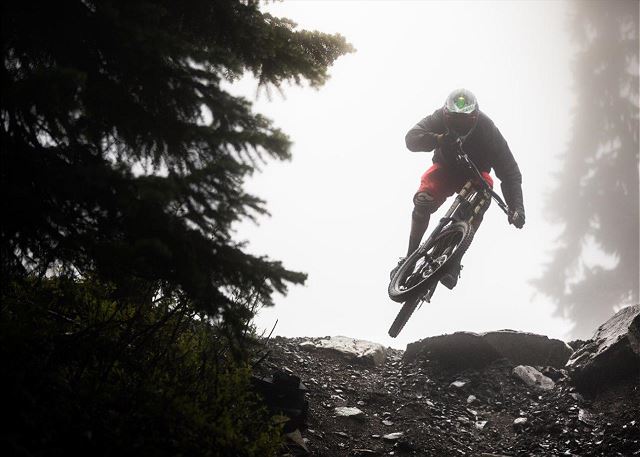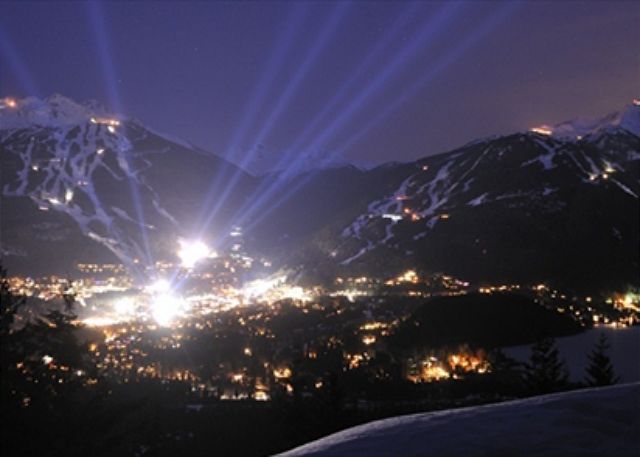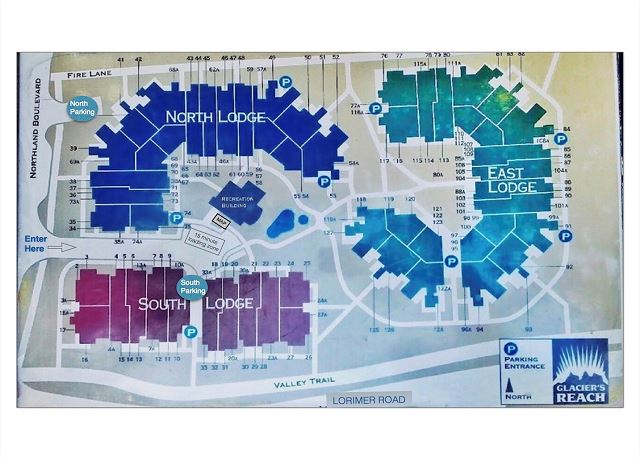 Description
We are proud of our Covid response. We manage several homes at Glaciers Reach and we do our own house keeping, this allows us to ensure that our homes are safe so that our guests can relax. We provide fresh duvet covers and a one-night gap in between nearly all says. In addition to our own enhanced cleaning procedures we provide our guests with disinfectant spray so that you can clean the clean home again if you wish. Life is unpredictable so we offer free cancellation outside of 30 days or in the event of new public health restrictions.



Our homes offer the luxuries you want and the conveniences you expect. They are exceptionally clean, well maintained and fully equipped with Kitchen, Laundry, Internet, Private Hot Tub, Pool, fire place, free parking and a fantastic location in Whistler Village.



We have over 3000 guest reviews and a 4.5 star average rating so give us a call toll free atfor help planning your next Whistler Vacation.



Relax in your own private hot tub located just out off the bedroom on a secluded third floor covered deck with mountain and tree views. Kick back on a comfy leather couch after a great day of play. We hope that you enjoy all of the comforts and amenities of this fully equipped vacation home at Glaciers Reach.



Our guests appreciate the convenience of staying across from the Whistler Market Place which boasts; liquor and grocery stores, Starbucks, restaurants and several shops. All of our homes at Glaciers Reach are a ten minute walk or a free shuttle ride to the base of Whistler and Blackcomb mountains. Everything that Whistler Village offers is at your door step, along the picturesque, cobble-stoned village stroll.



Some of the recent upgrades to this one bedroom one bathroom townhome include; paint, carpet, mattresses, duvets and leather pull out couch. Other features include 40 inch TV/DVD/cable, AC, gas fire place, heated year round pool, shared sauna, free underground parking and high speed internet with Wi-Fi. This vacation home sleeps a maximum of four guests but two is recommended. The bedding consists of; a queen bed and a queen sofa bed. All of our Whistler vacation rentals are professionally managed, well maintained and exceptionally clean.



Let us help plan your next Whistler vacation!



Trevor Chelswick (Owner & Manager since 1999)

Whistler Vacation Rentals- Accommodations at Glaciers Reach
Calendar
September 2021

| S | M | T | W | T | F | S |
| --- | --- | --- | --- | --- | --- | --- |
| | | | 01 | 02 | 03 | 04 |
| 05 | 06 | 07 | 08 | 09 | 10 | 11 |
| 12 | 13 | 14 | 15 | 16 | 17 | 18 |
| 19 | 20 | 21 | 22 | 23 | 24 | 25 |
| 26 | 27 | 28 | 29 | 30 | | |
October 2021

| S | M | T | W | T | F | S |
| --- | --- | --- | --- | --- | --- | --- |
| | | | | | 01 | 02 |
| 03 | 04 | 05 | 06 | 07 | 08 | 09 |
| 10 | 11 | 12 | 13 | 14 | 15 | 16 |
| 17 | 18 | 19 | 20 | 21 | 22 | 23 |
| 24 | 25 | 26 | 27 | 28 | 29 | 30 |
| 31 | | | | | | |
November 2021

| S | M | T | W | T | F | S |
| --- | --- | --- | --- | --- | --- | --- |
| | 01 | 02 | 03 | 04 | 05 | 06 |
| 07 | 08 | 09 | 10 | 11 | 12 | 13 |
| 14 | 15 | 16 | 17 | 18 | 19 | 20 |
| 21 | 22 | 23 | 24 | 25 | 26 | 27 |
| 28 | 29 | 30 | | | | |
December 2021

| S | M | T | W | T | F | S |
| --- | --- | --- | --- | --- | --- | --- |
| | | | 01 | 02 | 03 | 04 |
| 05 | 06 | 07 | 08 | 09 | 10 | 11 |
| 12 | 13 | 14 | 15 | 16 | 17 | 18 |
| 19 | 20 | 21 | 22 | 23 | 24 | 25 |
| 26 | 27 | 28 | 29 | 30 | 31 | |
January 2022

| S | M | T | W | T | F | S |
| --- | --- | --- | --- | --- | --- | --- |
| | | | | | | 01 |
| 02 | 03 | 04 | 05 | 06 | 07 | 08 |
| 09 | 10 | 11 | 12 | 13 | 14 | 15 |
| 16 | 17 | 18 | 19 | 20 | 21 | 22 |
| 23 | 24 | 25 | 26 | 27 | 28 | 29 |
| 30 | 31 | | | | | |
February 2022

| S | M | T | W | T | F | S |
| --- | --- | --- | --- | --- | --- | --- |
| | | 01 | 02 | 03 | 04 | 05 |
| 06 | 07 | 08 | 09 | 10 | 11 | 12 |
| 13 | 14 | 15 | 16 | 17 | 18 | 19 |
| 20 | 21 | 22 | 23 | 24 | 25 | 26 |
| 27 | 28 | | | | | |
March 2022

| S | M | T | W | T | F | S |
| --- | --- | --- | --- | --- | --- | --- |
| | | 01 | 02 | 03 | 04 | 05 |
| 06 | 07 | 08 | 09 | 10 | 11 | 12 |
| 13 | 14 | 15 | 16 | 17 | 18 | 19 |
| 20 | 21 | 22 | 23 | 24 | 25 | 26 |
| 27 | 28 | 29 | 30 | 31 | | |
April 2022

| S | M | T | W | T | F | S |
| --- | --- | --- | --- | --- | --- | --- |
| | | | | | 01 | 02 |
| 03 | 04 | 05 | 06 | 07 | 08 | 09 |
| 10 | 11 | 12 | 13 | 14 | 15 | 16 |
| 17 | 18 | 19 | 20 | 21 | 22 | 23 |
| 24 | 25 | 26 | 27 | 28 | 29 | 30 |
May 2022

| S | M | T | W | T | F | S |
| --- | --- | --- | --- | --- | --- | --- |
| 01 | 02 | 03 | 04 | 05 | 06 | 07 |
| 08 | 09 | 10 | 11 | 12 | 13 | 14 |
| 15 | 16 | 17 | 18 | 19 | 20 | 21 |
| 22 | 23 | 24 | 25 | 26 | 27 | 28 |
| 29 | 30 | 31 | | | | |
June 2022

| S | M | T | W | T | F | S |
| --- | --- | --- | --- | --- | --- | --- |
| | | | 01 | 02 | 03 | 04 |
| 05 | 06 | 07 | 08 | 09 | 10 | 11 |
| 12 | 13 | 14 | 15 | 16 | 17 | 18 |
| 19 | 20 | 21 | 22 | 23 | 24 | 25 |
| 26 | 27 | 28 | 29 | 30 | | |
July 2022

| S | M | T | W | T | F | S |
| --- | --- | --- | --- | --- | --- | --- |
| | | | | | 01 | 02 |
| 03 | 04 | 05 | 06 | 07 | 08 | 09 |
| 10 | 11 | 12 | 13 | 14 | 15 | 16 |
| 17 | 18 | 19 | 20 | 21 | 22 | 23 |
| 24 | 25 | 26 | 27 | 28 | 29 | 30 |
| 31 | | | | | | |
August 2022

| S | M | T | W | T | F | S |
| --- | --- | --- | --- | --- | --- | --- |
| | 01 | 02 | 03 | 04 | 05 | 06 |
| 07 | 08 | 09 | 10 | 11 | 12 | 13 |
| 14 | 15 | 16 | 17 | 18 | 19 | 20 |
| 21 | 22 | 23 | 24 | 25 | 26 | 27 |
| 28 | 29 | 30 | 31 | | | |
Available
Unavailable
Check-In Only
Check-Out Only
Seasonal Rates
| Date Range | Daily | Weekly | Monthly |
| --- | --- | --- | --- |
| 08/23/2021 - 09/06/2021 | $236.00 | N/A | N/A |
| 09/07/2021 - 11/22/2021 | $215.00 | $1,109.40 | $4,595.62 |
| 11/23/2021 - 12/15/2021 | $275.00 | $1,443.75 | N/A |
* Seasonal rates are only estimates and do not reflect taxes or additional fees.
Location
Guest Reviews of
65 Glaciers Reach, a 1br with hot tub & pool in Whistler Village
Whistler, BC
---
Vacation Rental Reviews by
stars based on
Beautiful Views, Quiet & Private Hot Tub was Perfect!
Review by
Ramanpreet B.
This was the first time that I booked something other than a hotel for a stay in Whistler and it was a great experience! Trevor was quick to respond to any questions/requests that I had! There was a meteor shower during our stay and the views from both balconies were amazing!! The best part was the private hot tub! Absolutely recommend it and would stay again!
5 out of 5 stars
65
Review by
Fantastic! Great facilities and unbeatable location.
5 out of 5 stars
Perfect Little Getaway
Review by
We loved our stay at Trevor's. We ended up in Whistler during the coldest week of the winter season so the hot tub got some overtime use but it was up to the challenge! Trevor makes it easy to get in/out, had a well stocked kitchen a cozy little suite that is perfect for a couple. We'll be back!
5 out of 5 stars
Family weekend getaway
Review by
Great time in Whistler. Everything was as expected or better.
5 out of 5 stars
Beautiful but have to work for yourself
Review by
Marjorie D.
We went for a weekend getaway and our first night there our hot tub didn't work and the property manager knew nothing so he said he would send a tech the next morning. Since we couldn't use the hot tub we decided to use the jacuzzi and omg was that ever disgusting!!! The jets were throwing out some dirty **** which I have pictures of. The next day they tell us that the wires were fried so we could use the hot tub at a different unit, we were told they were tidying it out. I told the manager that we would like to trade rooms as we were paying for a room with a hottub. The room that they "tidied" had the garbage that they gathered on the kitchen counter. The bathroom had hair all over the toilet. Our getaway turned out that we had to clean up after them. Yes they gave back $100 for the hot tub situation but when I emailed to complain about the jets and all that all Trevor had to say was ok thank you. I have screen shots of our convos and pics of the jacuzzi if anyone has questions reach out to me at . Was hoping to go back with the kids but now we hesitant if Trevor had shown that they don't care about their customers.
3 out of 5 stars
65 Glaciers Reach
Review by
Michelle P.
This property was very clean and the hot tub was private which was a bonus.
5 out of 5 stars
Snow views + Hot Tub Heaven
Review by
We chose to book this rental mainly because they don't do back to back bookings and had 1-2 day gaps between due to covid safety measures which made us feel safe staying here. The private hot tub was the highlight of this stay - as the unit faces outward towards the mountains, we felt very secluded and had total privacy when using the hot tub - it started to snow as well which was a bonus. It was perfect and safe, especially during the covid spike. Trevor was attentive to our needs prior checking in, as we have a baby he checked to see if we needed any baby gear (gate for the stairs etc.). Disinfectant and Purell gel was provided if we wanted to wipe surfaces down one more time ourselves.
5 out of 5 stars
Definitely going back
Review by
Courten S.
Was awesome Trevor was very friendly to communicate with and very helpful.
5 out of 5 stars
Fantastic place to stay!!!
Review by
Jennifer S.
The apartment was more than we expected. Wonderful location, clean and spacious.I will also add how attentive and and friendly the management agency were at Glacier's reach.... I would highly recommend a stay there!
5 out of 5 stars
Very convenience location
Review by
Moe s.
The unit need to be updated , the internet speed is very slow .
3 out of 5 stars
A magical retreat for our Honeymoon.
Review by
Emma P.
This was our favourite part of our honeymoon! The rental was homely and amazing. The top, back deck with a hot tub with views of the georgous mountains made it magical. The location was sensational - being across from the village. We loved it. Five stars is too low for it - more like 50 out of 5 stars!
5 out of 5 stars
Clean and organized
Review by
Jesse F.
Very pleasant. Clean and comfortable.
5 out of 5 stars
Brilliant location
Review by
Excellent accommodation, everything you need was there.Nice and cleanTV needs sorting (sorry Trev) Easy to find directions good
5 out of 5 stars
Perfect Holiday
Review by
We were very happy with this place, Great Location! House was clean. Staff was very helpful. WOuld stay there again..
5 out of 5 stars
Good location and nice place to stay
Review by
Was so pleased to find a washing machine and dryer in the apartment. From the description I was not sure if we would have that.Free Shuttle bus was handy when having to get to the slope with skis and the 20% discount on skis was great. Staff were nice and helpful. Looing forward to visiting again - thank you Trevor
5 out of 5 stars
Beautiful Whistler
Review by
Apartment was spacious and very clean. It had a fully equipped kitchen with dishwasher. There was a outside spa tub plus spa bath. Gas heater kept the room cosy. It also had a washing machine. The apartment was ideally situated next to the main areas of Whistler.
5 out of 5 stars
Great spot for a solo ski trip
Review by
Derek B.
Stayed here on a solo ski trip and really enjoyed the place. It's a nice clean apartment with a good setup. The 3rd floor hot tub is essentially secluded too, which was a nice surprise compared to some of the other units in the building. The location is great too as it's just a quick walk to all the bars and the lifts. There's also bus stops close by if you're not up for the walk. Would definitely stay here again on my next Whistler trip.
5 out of 5 stars
Just like home!
Review by
Always a treat to stay at Glaciers Reach
5 out of 5 stars
Great location and excellent amenities
Review by
Stephen H.
We had a blast, the accommodation was exactly what we expected and required. Close to the village but far enough away for no noise. Amenities were all provided, to the extent we cooked a 3 course meal for 5 people. Hot tub is a must in the winter. Communication with management was very good with a professional and efficient response. A great holiday, highly recommended and we will be back.
5 out of 5 stars
Maravilhosa!!!!
Review by
Bruno S.
Ficamos nessa casa cujo cumpriu tudo o que desejávamos! Lindo local, linda casa, excelente localização!!!
5 out of 5 stars
Nice place to stay
Review by
Maninder S.
I rented this place for two days. One thing I didn't like was the hot tub. I wanted to the change the water for the hot tub for next day and the contact no. That was given for hot tub was not reachable. So I couldn't use it. All the no. That was provided in the email none of them was reachable. I was really disappointed. I asked the cleaning lady on the day of check out that I wanted to contact the hot tub person to change the water, she told me they only change the water once for your entire stay. This is something I didn't like about this place, I mean it's not very hygienic. Rest it was really good, everything was perfect!!! Very clean and had all the necessary amenities.
3 out of 5 stars
Manager Response:
OMG is my response to this review. In the two days that this guest stayed with us the home was totally trashed. I am not going to get into details but it is safe to say that no one should have to clean what they left behind, disgusting!! As for the hot tub it was perfect upon arrival and filled with soap and scum the next day. We had to drain it before the next guest for sure, once again disgusting!! This guest is so going on our black list. Sorry for my rant, 99.9% of our guests are amazing people that respect our homes. Trevor manager
Great experience
Review by
Meha S.
We had an absolute amazing time. House was very clean and tidy. Walking distance to restaurants, stores and grocery shops. Kitchen has everything you needed.
5 out of 5 stars
Great Experience
Review by
sherry b.
It was clean, a great location! Loved it. Have rented from Trevor on many different occasions and definitely will be back.
5 out of 5 stars
Comfortable unit great location, parking and spa
Review by
Colin M.
Friendly efficient booking, very comfortable for a couple, close to shuttle to lifts, spa with privacy, would love to return
5 out of 5 stars
Great place to stay.
Review by
Martha R.
Trevor is great to work with and everyone at AllSeason is very friendly and professional.
5 out of 5 stars
Fall in Whistler
Review by
The unit was as advertised. The directions provided to get to the unit, how to accesstge unit and the parking were all very clear. The location was great,; walking distance to shopping, restaurants, activities and all the amenities the Village has to offer. Once you were in the unit it was very peaceful. The hot tub was amazing and offered wonderful, yet secluded, views of the mountains and the gorgeous fall colours.
5 out of 5 stars
My go to vacation spot
Review by
Ashley F.
I have stayed in this room twice, and two other rooms. And they are all great. I love this room it's close to the pool but right up close where u hear all the action The suite itself is awesome. Great living area. Has pull out bed for added guests, patio ( wish it had a BBQ) u have u great kitchen that come with a lot of cooking ware. Pretty well just bring ur grub. The upper level has ur bedroom and only bathroom. off the bedroom is you hot tub. I do have to say the bed needs an upgrade. It's very well kept, clean but not so comfy. I love the honey feel of this unit. Great place.
5 out of 5 stars
We gelt at home
Review by
Sabine B.
Very clean and comfortable!
5 out of 5 stars
Fantastic stay!
Review by
Elizabeth C.
Really really great apartment - cosy, super clean, and comfortable bed and sofa bed. Hot tub on the balcony was the icing on the cake, so great sitting and looking out over the mountains. Fantastic location, just a 5 min walk to the village. Definitely recommend!
5 out of 5 stars
Snow experience
Review by
Second time we have stayed at property, location is perfect,property is clean, good parking, quite and easy access to village
4 out of 5 stars
Birthday ski trip
Review by
Dan R.
It was a trip with my son on my birthday to ski and relax and have fun on whistler well that all happened and it was all GREAT
5 out of 5 stars
Deffo stay here again!
Review by
Serena K.
Was really beautiful. Our family had number 65, 71 and 76 and these were really cosey with lovely views. I would deffintley book again! Trevor and the team were brilliant! Thank you for making my moms 50th one to remember!
5 out of 5 stars
Our Stay
Review by
FRANK J.
This is not the first time we have stayed at this facility. The condo was as usual very clean. The bed requires an immediate replacement it has served its time well. We found it very uncomfortable and was indented from so many years of use.
4 out of 5 stars
Last night's of our vacation
Review by
Dino V.
Ended up in whistler for the last couple of nights at the end of our rockies road trip and we were pleasantly surprised at not only the great location but at the facilities on offer in the home too. We enjoyed the unoverlooked and private hot tub as well as the jacuzzi bathroom, very welcome after a long day hiking etc. Would recommend very much.
5 out of 5 stars
great weekend
Review by
Ray C.
Very pleased with our stay. Best location to the village without being right in with the crowds. The only cons were that the bed was uncomfortable and the gas was off so it got a bit chilly in the downstairs area because the fireplace wasn't working. Place was very clean and we would stay again in the future.
4 out of 5 stars
Canada's Best
Review by
Catherine B.
Fabulous stay. Brilliant accommodation with hot tub washer/drier. Everything for the perfect break.
5 out of 5 stars
Great location
Review by
David R.
Great location and great price. Clean
5 out of 5 stars
Warm and sweet.The big bathtub is perfect!
Review by
when we booking,No one sent the room number and password to when we arrived,we are confused.Then we called Trevor,he helped us solved all problem.We enjoyed a pleasure vocation.
5 out of 5 stars
Canada vacation
Review by
Christopher R.
Brilliant - everything went smoothly from booking to directions and door entry
5 out of 5 stars
Solo-retreat in Whistler!
Review by
Stephanie L.
I went to Whistler for some much needed R&R. As a busy mom and business owner, I like to get away by myself a few times a year to catch up on personal projects, plan the next quarter for my business, and most of all RELAX for a few days! Trevor's properties always fit the bill whether it's a solo retreat for me, or a long-weekend getaway for me and my family. I couldn't be happier that I've found Glaciers Reach. It's in the perfect location and is always perfect for me/us.
4 out of 5 stars
Amazing Weekend Away
Review by
Khadija G.
My husband and I were looking for somewhere to vacation that wasn't too far away and that had a private hot tub. We stumbled upon this place and we booked it right away. The owner was very informative and replied promptly to my emails. My husband and I were blown away as soon as we arrived. The place was so clean and we quite loved the lay out. The only thing we found disappointing was that hot tub use is not permitted after 11pm, however we were made aware of this fact from the very beginning and I'm sure it has something to do with keeping noise levels down for the neighbors. In a nutshell, we can't wait to plan our next stay and we encourage others to book their next trip here.
5 out of 5 stars
Great few days at 65!
Review by
Susannah B.
Immaculately clean;great views from hottub and close to all amenities - but a lovely quiet spot.
5 out of 5 stars
All good experience
Review by
Donna J.
It was my first time in Whistler. My rental was awesome. It was very clean and quite and close to the village. The hot tub was relaxing with moutain view. I wanted to Thank Trevor for the help with my arrival.
5 out of 5 stars
Perfect
Review by
Melinda M.
Amazing vacation rental. Perfect location, amenities, and condition. We plan to return next year!
5 out of 5 stars
A great place!
Review by
Vicky M.
Everything was perfect, bed was extremely comfortable and the hot tub worked magic after a long day on the slopes!Location is excellent, the free shuttle stops outside, the supermarket is across the road and the center is 5min walk!
5 out of 5 stars
Great Whistler Vacation
Review by
This lodge is fantastic for a winter whistler getaway. Only a short walk to the village, which a tad further takes you to the mountain base, everything is at your fingertips. The hot tub is a great addition, especially being very private on the upstairs back patio. This could not have been a better place to stay for my vacation!
5 out of 5 stars
Excellent place to stay
Review by
Daryl H.
My wife and I stayed here. There are some stairs but once you get settle in the place is perfect.
5 out of 5 stars
White Christmas & Hot hot tub
Review by
Hayley J.
It was a beautiful condo. Very clean and spacious. The fire was fantastic and the very private hot tub on the outside deck was amazing! Great location. Walking distance, or shuttle ride to everything. Highly recommended!!
5 out of 5 stars
PERFECT
Review by
Lucas J.
Absolutely perfect. Can't recommend Trevor and his vacation service enough. If any issue arose, no matter how small, he was there day or night to resolve it. Not that anything went wrong. Best service and accomodation that I have ever come across.
5 out of 5 stars
Our latest Whistler vacation
Review by
Miles K.
As usual the unit was super clean. We've stayed at Glaciers Reach quite a few times over the years and have always been more than satisfied with the units we have been in.
5 out of 5 stars
Get Unplugged
Review by
Deborah H.
WE WILL RENT HERE AGAIN. What a great location. Just a walk from the village. Soooo quiet. Everything was spotless. The bed was very comfortable, nice soft sheets and toasty duvet. Lots of towels and faceclothes in the bathroom. And a great kitchenette. We couldn't have asked for more. We enjoyed the quiet time (shoulder season) went for a walk every day, had afternoon Bevie in pubs that were almost empty, and fantastic dinners. This has been soooo very enjoyable. JUST WHAT WE NEEDED??
5 out of 5 stars
November to remember
Review by
Gord K.
The location and property were the best. Place was clean, maid checked on us every day to ask if we needed anything, the parking was safe and great, the personal hot tub and laundry facilities were a bonus. Only glitch was that we couldn't get Wifi in our room, but we picked up Wifi from another room! No complaints and would stay there in a heart beat again!
5 out of 5 stars
Great location for easy acces to Whistler Village
Review by
Scott K.
Really enjoyed the visit and the very easy access to Whistler Village. Parking spot was included and essentially kept the car parked for the duration of the visit unless making day trips away from the village.Very clean and quiet with a perfect kitchen for picking up groceries across the street and making Breakfast - Dinner.I would definitely recommend to anyone looking to stay close to Whistler.
5 out of 5 stars
Excellent Holiday home
Review by
Vivian M.
Easily booked, very helpful management. Perfect location, good quality furniture and well maintained. All for a great price.
4 out of 5 stars
great stay , however the neighbor #66 fought all evening
Review by
we really enjoyed our stay, clean, comfortable and loved the kitchen. However, our first night was like in a movie.....the neighbor #66 the couple fought all night, yelling, swearing, screaming, bagging on the walls etc.... they fought for at least 4 hours long (8pm to 12 midnight). That was really disturbing to me, I thought at one point they were going to bust through the wall upstairs that is how much bagging and screaming each other names was going on. Very upsetting. They left the following so the rest of the stay was good. We did not know where or whom to call about all the commotion. Sad must I say!
3 out of 5 stars
PEERFECT RENTAL..
Review by
Our stay at Glacier Reach was so nice! The unit was so clean and comfortable and the kitchen equipped with everything we needed. It was so nice to have a hot tub right at our unit especially after a long day of hiking those beautiful mountain! We would definitely stay here again on our next trip to Whistler.
5 out of 5 stars
Glaciers Reach 65
Review by
Ed B.
Overall nice and clean, the bathroom could have been cleaned, I have a large truck couldn't fit in garage, parked on street never ticketed or towed. Uncomfortable mattress, all the amenities you would need we're there. Overall pleasant stay easy walk to village close to grocery store.
4 out of 5 stars
Trip to Whistler BC
Review by
Hazel T.
Very comfortable apartment within 3 minutes walk to the main village. The situation couldn't be better
5 out of 5 stars
Close to everything ~ but away from the noise!
Review by
This is the perfect little place for a couple getting away for the weekend, or as a homebase for people who are out hiking or exploring and need a comfy bed at the end of a long day. We were there during the smokiest days in history and had to stay in most of our first day and we hooked up our laptop with the HDMI and watched movies. The grounds are well kept, and everything was clean & working. Lots of kids in the pool, so a good place to bring the family. Trev & co. provide excellent customer service.
5 out of 5 stars
Tolle Wohnung
Review by
Patricia B.
Wir hatten eine kleine Wohnung mit allem, was das Herz begehrt, inkl. Geschirrspüler, Waschmaschine und Tumbler.Super Lage direkt beim Dorf.
5 out of 5 stars
Convenient and cozy
Review by
Suzanne B.
It was an excellent location to enjoy our stay in Whistler. We were close to the hockey rink as well as the village. It did get quite warm in the unit.
4 out of 5 stars
From Denmark to Whistler
Review by
A nice, big and clean apartment with lots of space for 2 people. All we ever needed and the kitchen fully equipped. The hot tub is placed facing trees compared to other apartments where the hot tub is facing the road. We had a bit of a noise problem from the next door apartments, since there is shared extraction.But that was taken care of.But make no mistakes; there is a lot of young people in Whistler just to party!Glaciers Reach is placed just across the Market Place/ center of Whistler. 10 min. walk to lifts which doesn't matter at all, since it is a nice stroll through Whistler with nice shops and cafe`s. The free shuttle to the lifts isn't worth waiting for! Especially if you are going to Blackomb mountain. It is just as easy to take a walk...
4 out of 5 stars
Couldn't be happier!
Review by
Ryan R.
I stayed here with my wife for her 30th birthday and we were extremely impressed. The location is amazing, just a short walk to the lifts. Trevor was very helpful. The condo was very comfortable and there was a grocery store within walking distance so we made use of the kitchen. The hot tub was a must after hitting the slopes and the mountain views were incredible. We wish we were still there.
5 out of 5 stars
Hidden gem
Review by
Karen C.
We go to Whistler often throughout the year and have stayed in numerous places in Whistler Village, Upper Village, and Creekside. It was a treat to have our own personal hot tub, with the option to still mingle with the other guests in the shared pool/hot tub area. My 7yo daughter said it was best placed we've ever stayed!
5 out of 5 stars
Review of Unit 65 Glaciers Reach, October 2014
Review by
This rental was superb. Great location with lovely views from the hot tub. The unit was larger than expected, very comfortable and offered a lot of privacy. Would recommend to friend and we are planning to return to the same unit in the future.
5 out of 5 stars
Great getaway
Review by
It was great. Great location. We never had a problem finding our suite. I loved that there was a grocery store just a few minutes away. I loved that everything was within walking distance. We were able to leave our vehicle parked for the weekend. I would definitely book with this company again. I appreciate the fact that you have the option to borrow a crib, high chair, or booster seat. Also if you love to bbq you have the option to have a suite with a bbq.
5 out of 5 stars
Great Way to Meet Whistler
Review by
The properrty was clean, comfortable & as-advertised. Centrally located within walking distance to lifts of Whistler/Blackcomb. Would repeat this in a heartbeat!
5 out of 5 stars
Review
Review by
It was the right unit for my needs.
4 out of 5 stars
Whistler
Review by
Great location for spring and I believe winter skiing Highly recommend
5 out of 5 stars
Fantastic experience !
Review by
Glaciers Reach made everything easy from start to finish. We found a great deal online and were extremely impressed with the location and private setting of our unit. This location had mountain views, trails leading in every direction from the front door. It is steps away from Whistler village with all the cafes, shops, restaurants and nightlife one would want. We were able to wake up early for activities in Whistler then have lunch in the village and a nice soak in the hot tub in the evening with a glass of wine. Glaciers Reach is the perfect getaway! Thanks to the staff as well, they could not have been more helpful.
5 out of 5 stars
Good hot tub
Review by
Peter M.
Good but no wifi or tv
5 out of 5 stars
Great vacation rental!
Review by
Laura L.
When we got there it was a little tricky to find but when we found it we were more than happy! The units are very close together but this unit was secluded which we were hoping for! It seems the other units are out in the open but this particular unit was perect! We loved our stay there and were surpised that we didnt hear either of our neighbours at all unless right near the front door! (For it being may long it was expected it might be loud lol but it wasnt!!) Everything was clean and well maintained and the service was amazing, everyone was so professional! We would deffinately rent this unit again (Hopefully once a month!!)
5 out of 5 stars
Brilliant Accommodation
Review by
65 Glaciers Reach was an excellent apartment to rent while in Whistler. We would certainly stay again. It was in a great location and the hot tub was a great extra. AAA++++
5 out of 5 stars
Short stay, lots of fun!
Review by
Denis H.
Always a pleasure to come back to Glaciers Reach. Much more room than an hotel room. Enjoyed the private hot-tub on the balcony. Across the street from the market place and the village stroll. Will be back!
5 out of 5 stars
my vacation
Review by
Red D.
my overall experience was pleasant and relaxing would definitely book again
5 out of 5 stars
Perfect and ideal nest for 3 mature ski birds!!
Review by
Glaciers Reach turned out to be better than we expected. From the very word go we were well informed of the procedures, the amenities,close proximety to grocery stores, restaurants,short ( free)shuttle to the Whistler and Blackcomb gondolas or a 10 mins walk. Trevor was astute on all counts with regard to communications and access to the unit we rented. If there was anything that need to be looked after he could easily be reached. The unit was meticulous as Sarah , who we met, made sure that cleaniless was evident. She not only cleaned all couunters etc.. but dusted everything that needed to be dusted. We particularly enjoyed the hot tub located off the bedroom on the second floor deck and very private. We used it every day once we got off the slopes. It was clean and the water heat was constant.All of the appliances worked well and we had 15 days to try them all.The outside buildings were well maintained and all of the walkways were cleared quickly of snow.Storage for our skis would have been appreciated and a waiting area if a shuttle was not available until early afternoon. We were accommodated but a temporary sitting area and storage area while waiting for tranportation would go a long way.... again we would recommend this company and its units ... well worth the investment.Thanks again to Trevor and Sarah for making our stay so enjoyable
5 out of 5 stars
Perfect
Review by
Robert M.
Excellent home. The hot tub was almost overflowing when we arrived but that was the biggest set back of the weekend, perfect!
5 out of 5 stars
Glaciers Reach, a great place to stay in whistler
Review by
The apartment is very well kept and extremely clean. Everything was better than expected and because it is close to the market, you can always buy stuff there and make your own breakfast. The hot tub was great after a long day of snowboarding... I will stay here again next year.
5 out of 5 stars
A Great Place to Stay
Review by
Awesome location, super clean place and a hot tub right off your bedroom. What more could you want!
5 out of 5 stars
The pleasant stay at glaciers reach
Review by
Jinyun W.
I was satisfied with stay at glaciers reach generally
5 out of 5 stars
Location perfect!
Review by
Perfect location for us! We were able to walk and bike everywhere. Condo could use some updating, like a new modern TV! Kitchen was well equipped, we ate most of our meals at there.
4 out of 5 stars
Very nice rental place
Review by
We enjoyed our stay at this rental property. The hot tub was great with scenic views of the mountains. The townhouse was clean and the kitchen was new and well stocked. The location is good for visiting Whistler Village and enjoying the hiking trails.
5 out of 5 stars
Heaven on earth
Review by
Chris C.
Excellent apartment ,location very central for all our needs, hot tub ideal and staff very helpful
5 out of 5 stars
Glaciers Reach is the BEST!!
Review by
Sherry B.
I have always stayed at Trevors rental places as Glaciers Reach. They are always clean and they are close to the village and shopping. The hot tub is always clean and a delightful addition. Trevor is always available if there is any problem to deal with. Will be going back definately
4 out of 5 stars
Great weekend!
Review by
Elda P.
The private hot tub is definitely what makes this condo so awesome. Some of the other units' hot tubs are right outside the front door, where everyone walking by can see you - which in our opinion defeats the purpose of a private hot tub! This one is quiet and secluded on the third floor. We had a lovely weekend, and although the initial cost is higher than a hotel room, we were able to make great meals at home with the full kitchen. Besides - whenever we were out, we really just wanted to get back home and into the hot tub again! It was a great, super-relaxing weekend.
4 out of 5 stars
great stay at glaciers reach #65
Review by
Darlin G.
Glaciers Reach has a convenient location only a 10 minute walk to the lifts or you can use the free shuttle bus which stops right across the street. Unit 65 was very quiet with its balconies/hot tub overlooking the whistler racquet club. Check-in/Check-out were extremely easy, fully equipped kitchen, well maintained property. Will definetly stay again.
5 out of 5 stars
Great condo
Review by
Pascal D.
We had a great time!
4 out of 5 stars
Great weekend getaway
Review by
Pretty amazed - the unit was well maintained and very clean. We felt at home as soon as we walked in. The owner was easy to reach (not to mention very friendly) when we had issues with the combination lock at the main door. The best part I guess was how close it was to all amenities. Not to mention the private hot tub, which was a great way to relax after a long day in Whistler.Our only concern was the volume for the tv seems to be stuck at a certain number - we cranked it up to a hundred but it felt like it was stuck at around 10. But then again, you don't stay in whistler just to watch TV right?Both me and my wife agree that we will definitely come back here the next time we decide to go to Whistler. Cheers!!
5 out of 5 stars
very nice
Review by
Matt B.
great place. the hottub motor was burnt out the night we arrived, but after we reported it, it was fixed the very next day.
4 out of 5 stars
My first trip to Whistler
Review by
The rental unit was absolutely fantastic!! My wife and I couldn't have been happier. We will be going back and would love the same room for sure!!
5 out of 5 stars
Perfect place for a couple to get away
Review by
Very well kept condo on the quiet side of the building. The layout is perfect for a couple, but I would not reccomend it for any more than that, as it may get a bit tight. Very enjoyable.
4 out of 5 stars
Contact Us