69 Glaciers Reach, a 2br with hot tub & pool in Whistler Village (Townhouse)
2 Bedroom(s) | 2 Bathroom(s) | Sleeps 6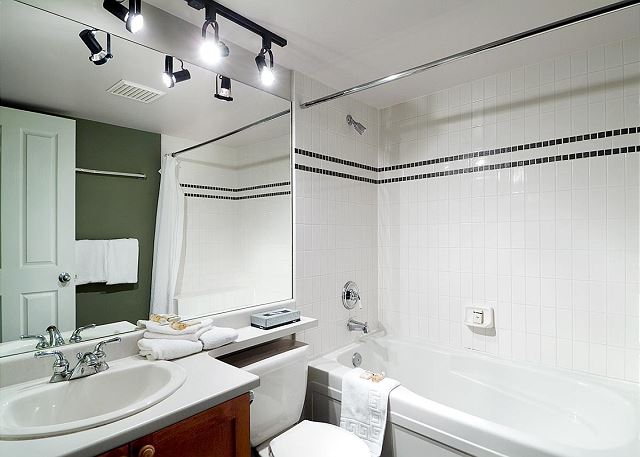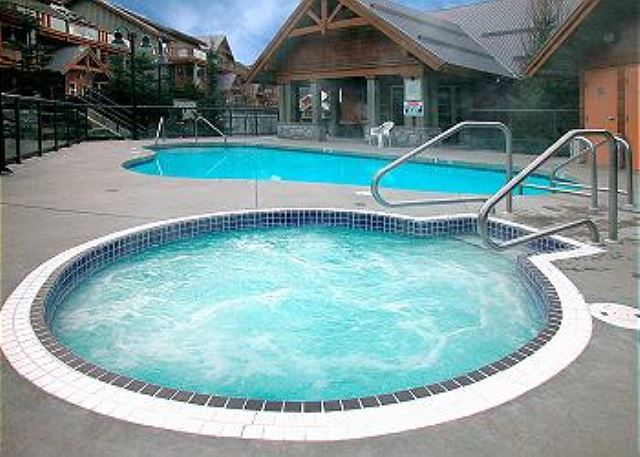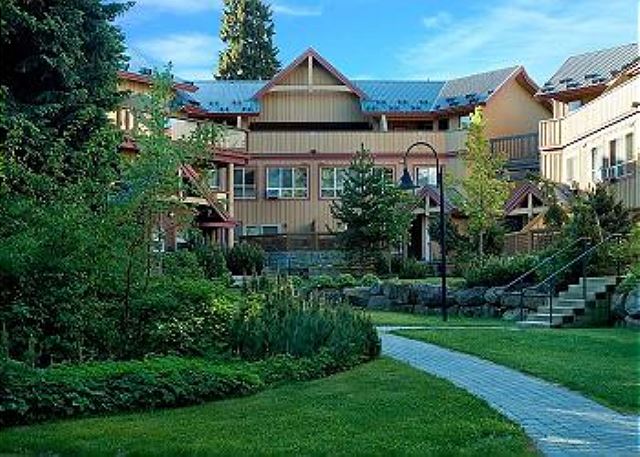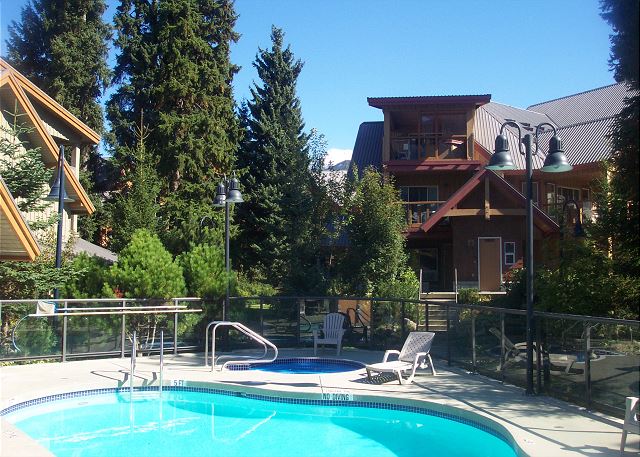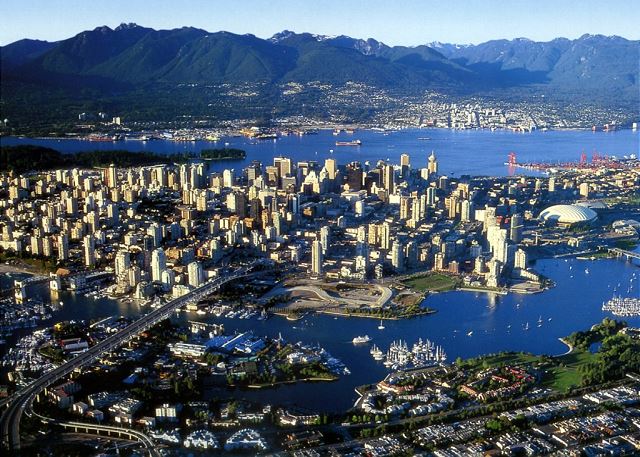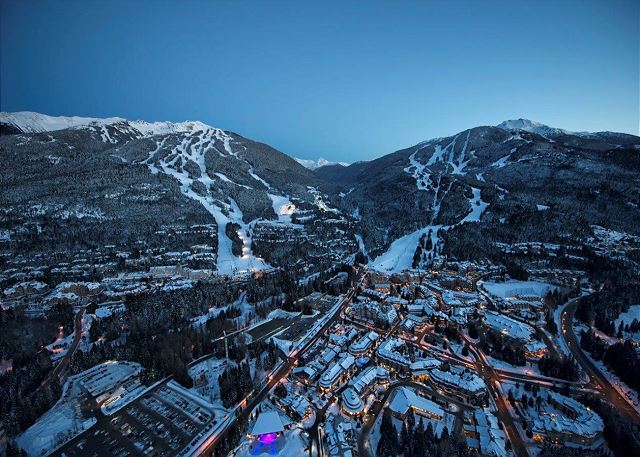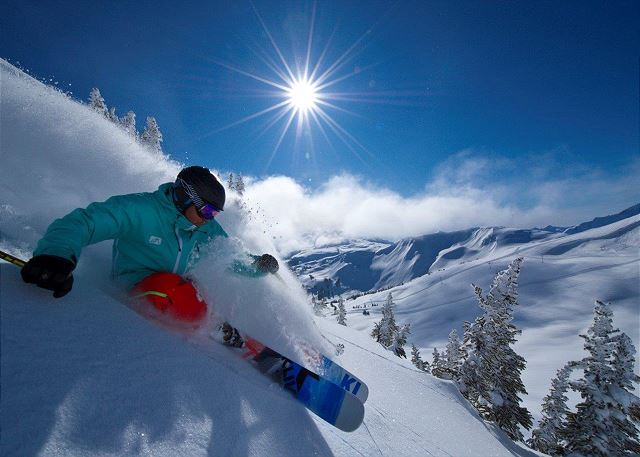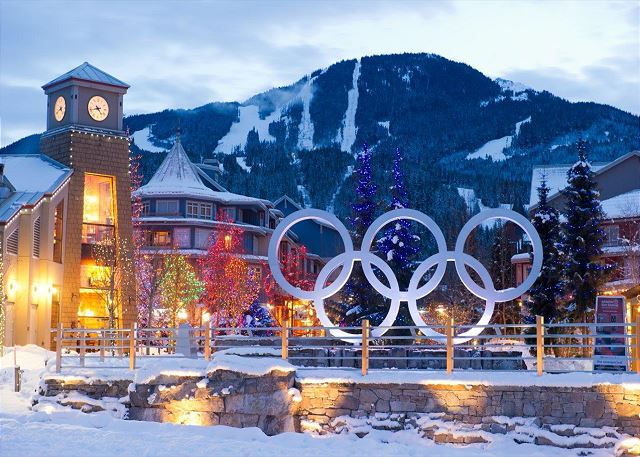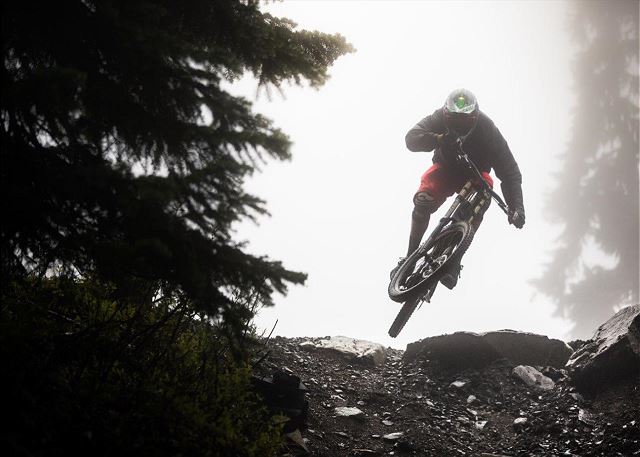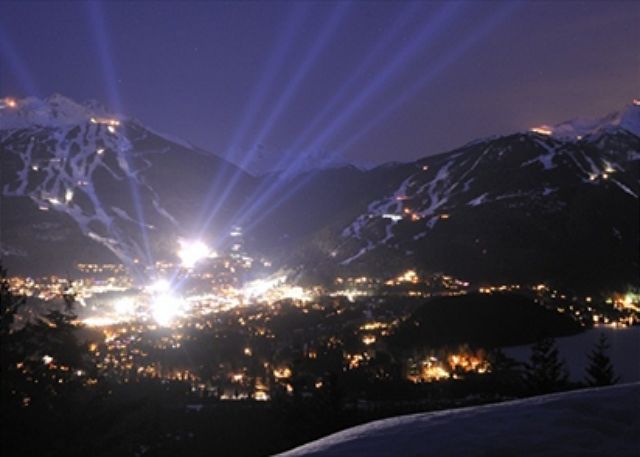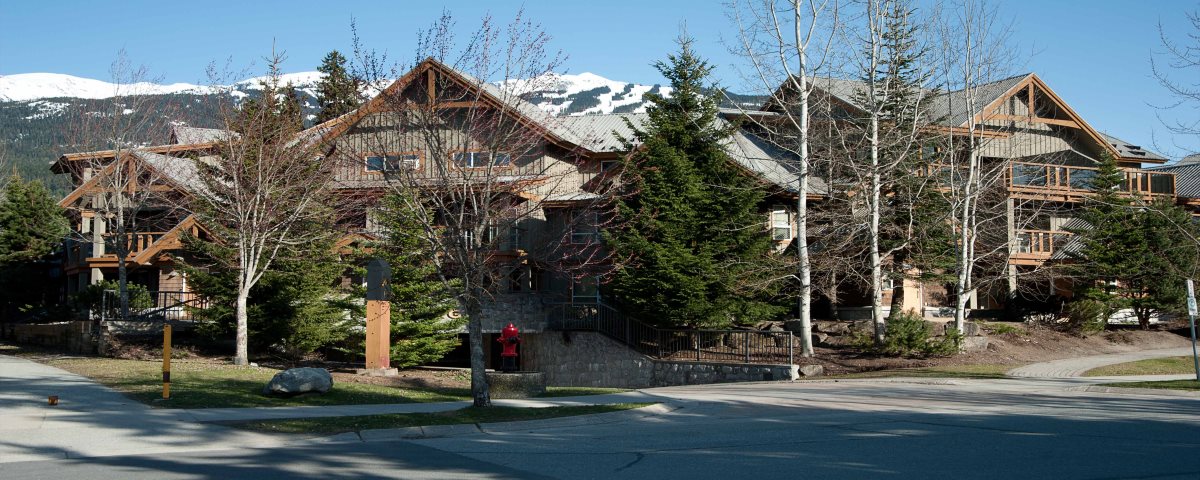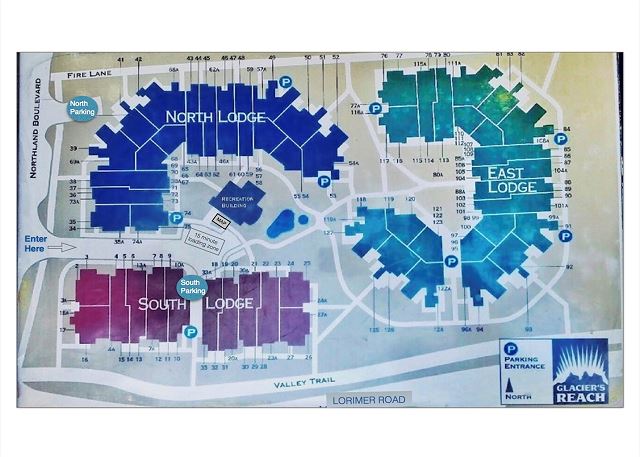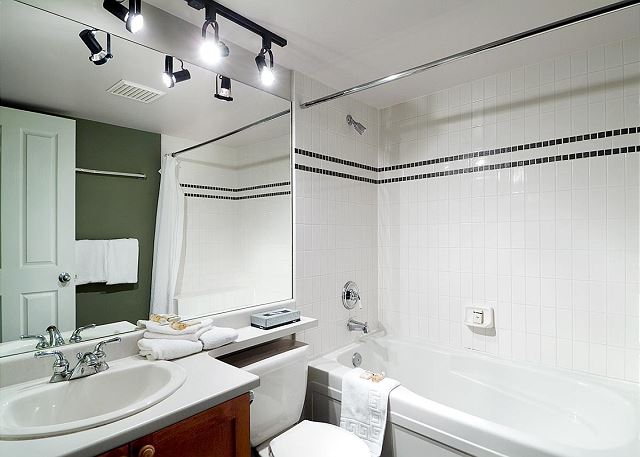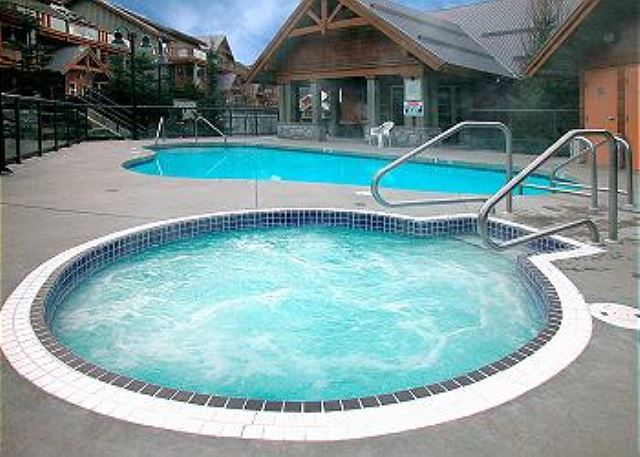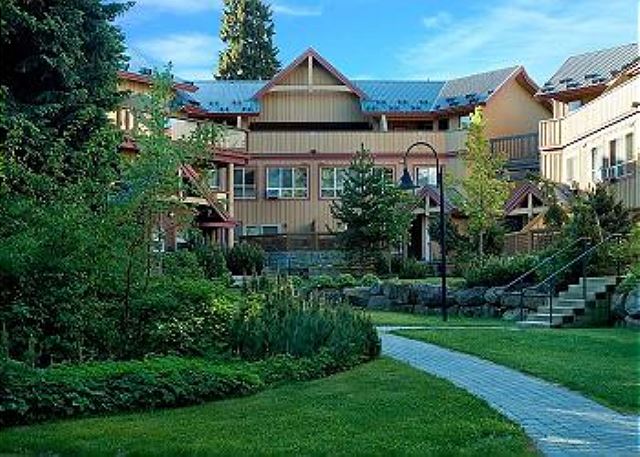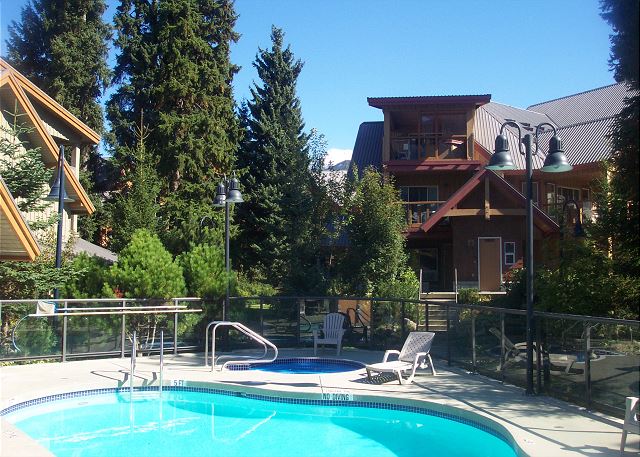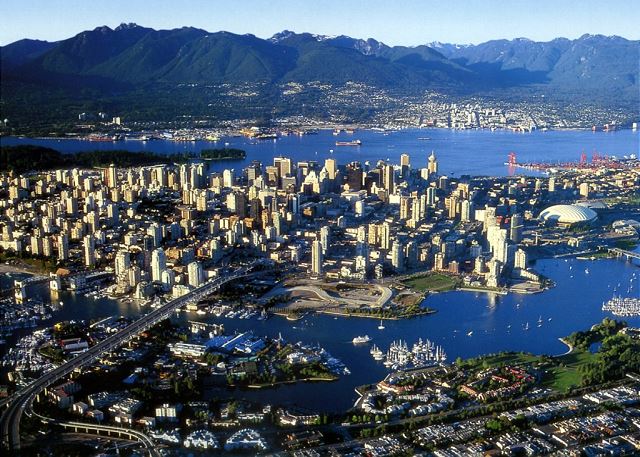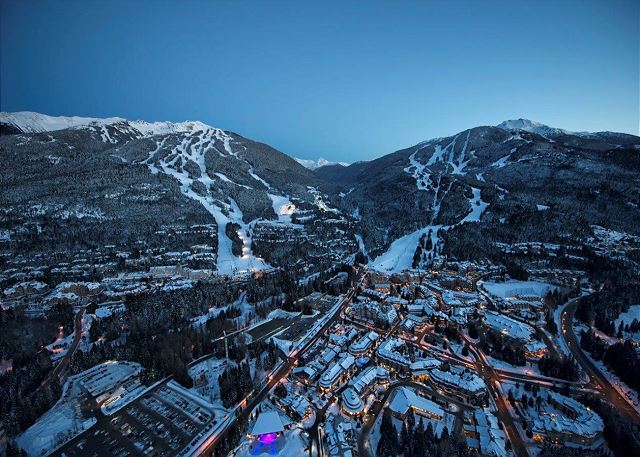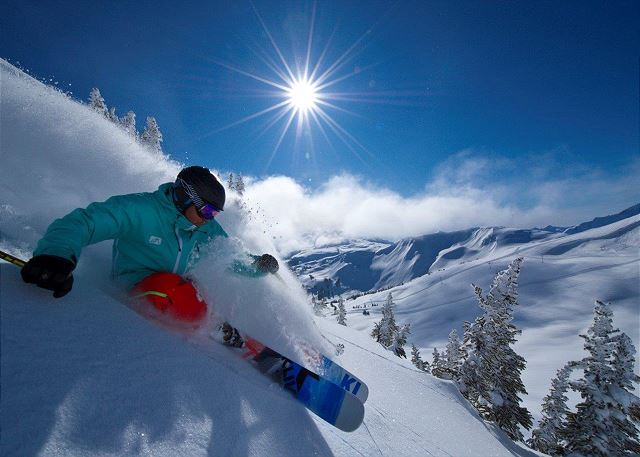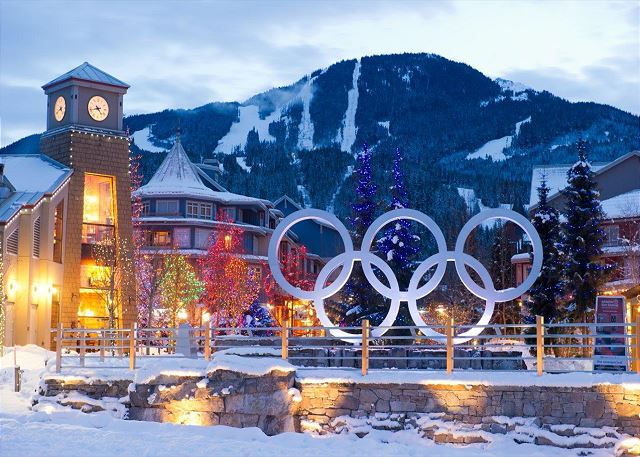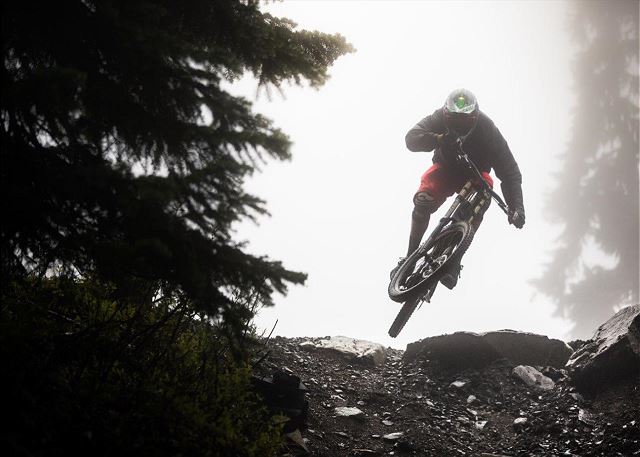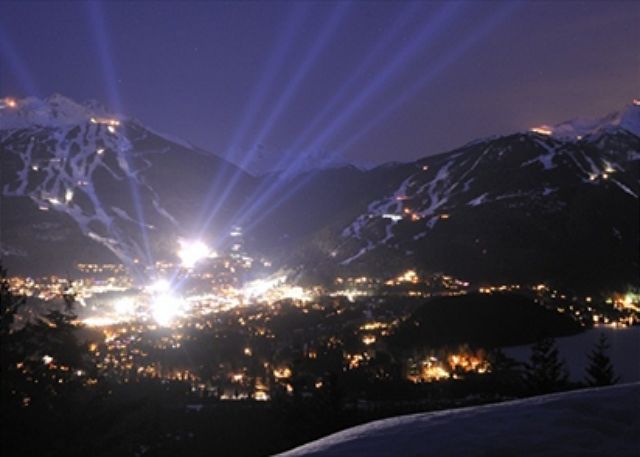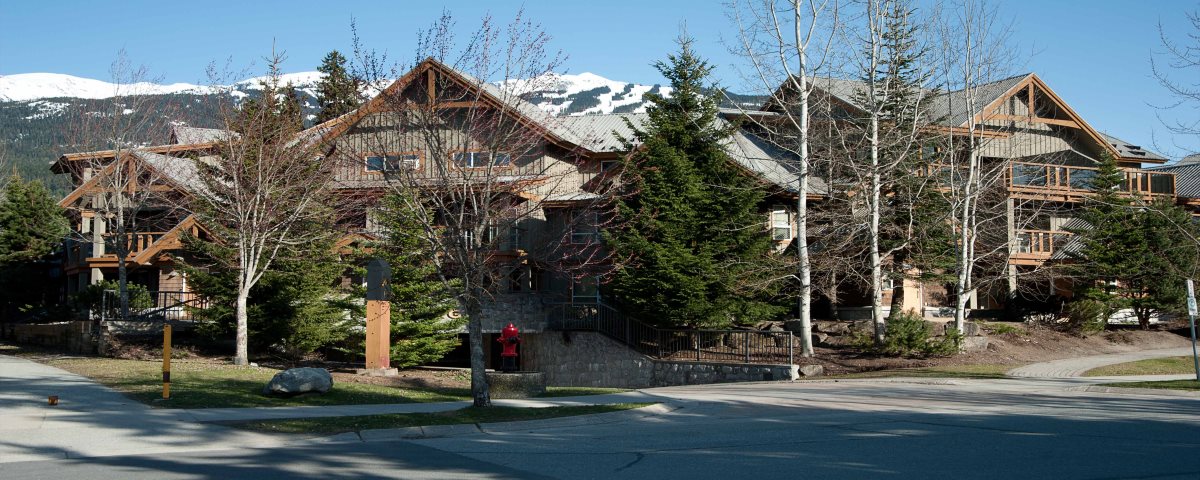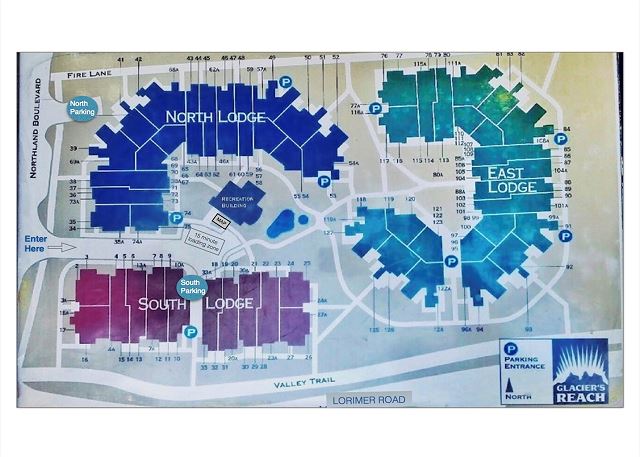 Description
We are proud of our Covid response. We manage several homes at Glaciers Reach and we do our own house keeping, this allows us to ensure that our homes are safe so that our guests can relax. We provide fresh duvet covers and a one-night gap in between nearly all says. In addition to our own enhanced cleaning procedures we provide our guests with disinfectant spray so that you can clean the clean home again if you wish. Life is unpredictable so we offer free cancellation outside of 30 days or in the event of new public health restrictions.



Our homes offer the luxuries you want and the conveniences you expect. They are exceptionally clean, well maintained and fully equipped with Kitchen, Laundry, Internet, Private Hot Tub, Pool, fire place, free parking and a fantastic location in Whistler Village.



We have over 3000 guest reviews and a 4.5 star average rating so give us a call toll free atfor help planning your next Whistler Vacation.



Relax in your own private hot tub with mountain views on a quiet corner of the complex. Eat well with a fully equipped kitchen complete with granite counter tops and a BBQ. Kick back on a comfy leather couch after a great day of play. We hope that you enjoy all of the comforts and amenities of this fully equipped vacation home at Glaciers Reach.



Our guests appreciate the convenience of staying across from the Whistler Market Place which boasts; liquor and grocery stores, Starbucks, restaurants and several shops. All of our homes at Glaciers Reach are a ten minute walk or a free shuttle ride to the base of Whistler and Blackcomb mountains. Everything that Whistler Village offers is at your door step, along the picturesque, cobble-stoned village stroll.



Some of the recent upgrades to this two bedroom two bathroom townhome include; carpet, paint mattresses, duvets and leather pull out couch. Other features include a 32 inch TV / DVD, Stereo, gas fire place, heated year round pool, shared sauna, AC, free underground parking and high speed internet with Wi-Fi. This vacation home sleeps a maximum of six guests but four is recommended. The bedding consists of; a queen bed, a unique bunk bed with a full queen top and bottom. All of our Whistler vacation rentals are professionally managed, well maintained and exceptionally clean.



Let us help plan your next Whistler vacation!



Trevor Chelswick (Owner & Manager since 1999)

Whistler Vacation Rentals- Accommodations at Glaciers Reach
Calendar
September 2021

| S | M | T | W | T | F | S |
| --- | --- | --- | --- | --- | --- | --- |
| | | | 01 | 02 | 03 | 04 |
| 05 | 06 | 07 | 08 | 09 | 10 | 11 |
| 12 | 13 | 14 | 15 | 16 | 17 | 18 |
| 19 | 20 | 21 | 22 | 23 | 24 | 25 |
| 26 | 27 | 28 | 29 | 30 | | |
October 2021

| S | M | T | W | T | F | S |
| --- | --- | --- | --- | --- | --- | --- |
| | | | | | 01 | 02 |
| 03 | 04 | 05 | 06 | 07 | 08 | 09 |
| 10 | 11 | 12 | 13 | 14 | 15 | 16 |
| 17 | 18 | 19 | 20 | 21 | 22 | 23 |
| 24 | 25 | 26 | 27 | 28 | 29 | 30 |
| 31 | | | | | | |
November 2021

| S | M | T | W | T | F | S |
| --- | --- | --- | --- | --- | --- | --- |
| | 01 | 02 | 03 | 04 | 05 | 06 |
| 07 | 08 | 09 | 10 | 11 | 12 | 13 |
| 14 | 15 | 16 | 17 | 18 | 19 | 20 |
| 21 | 22 | 23 | 24 | 25 | 26 | 27 |
| 28 | 29 | 30 | | | | |
December 2021

| S | M | T | W | T | F | S |
| --- | --- | --- | --- | --- | --- | --- |
| | | | 01 | 02 | 03 | 04 |
| 05 | 06 | 07 | 08 | 09 | 10 | 11 |
| 12 | 13 | 14 | 15 | 16 | 17 | 18 |
| 19 | 20 | 21 | 22 | 23 | 24 | 25 |
| 26 | 27 | 28 | 29 | 30 | 31 | |
January 2022

| S | M | T | W | T | F | S |
| --- | --- | --- | --- | --- | --- | --- |
| | | | | | | 01 |
| 02 | 03 | 04 | 05 | 06 | 07 | 08 |
| 09 | 10 | 11 | 12 | 13 | 14 | 15 |
| 16 | 17 | 18 | 19 | 20 | 21 | 22 |
| 23 | 24 | 25 | 26 | 27 | 28 | 29 |
| 30 | 31 | | | | | |
February 2022

| S | M | T | W | T | F | S |
| --- | --- | --- | --- | --- | --- | --- |
| | | 01 | 02 | 03 | 04 | 05 |
| 06 | 07 | 08 | 09 | 10 | 11 | 12 |
| 13 | 14 | 15 | 16 | 17 | 18 | 19 |
| 20 | 21 | 22 | 23 | 24 | 25 | 26 |
| 27 | 28 | | | | | |
March 2022

| S | M | T | W | T | F | S |
| --- | --- | --- | --- | --- | --- | --- |
| | | 01 | 02 | 03 | 04 | 05 |
| 06 | 07 | 08 | 09 | 10 | 11 | 12 |
| 13 | 14 | 15 | 16 | 17 | 18 | 19 |
| 20 | 21 | 22 | 23 | 24 | 25 | 26 |
| 27 | 28 | 29 | 30 | 31 | | |
April 2022

| S | M | T | W | T | F | S |
| --- | --- | --- | --- | --- | --- | --- |
| | | | | | 01 | 02 |
| 03 | 04 | 05 | 06 | 07 | 08 | 09 |
| 10 | 11 | 12 | 13 | 14 | 15 | 16 |
| 17 | 18 | 19 | 20 | 21 | 22 | 23 |
| 24 | 25 | 26 | 27 | 28 | 29 | 30 |
May 2022

| S | M | T | W | T | F | S |
| --- | --- | --- | --- | --- | --- | --- |
| 01 | 02 | 03 | 04 | 05 | 06 | 07 |
| 08 | 09 | 10 | 11 | 12 | 13 | 14 |
| 15 | 16 | 17 | 18 | 19 | 20 | 21 |
| 22 | 23 | 24 | 25 | 26 | 27 | 28 |
| 29 | 30 | 31 | | | | |
June 2022

| S | M | T | W | T | F | S |
| --- | --- | --- | --- | --- | --- | --- |
| | | | 01 | 02 | 03 | 04 |
| 05 | 06 | 07 | 08 | 09 | 10 | 11 |
| 12 | 13 | 14 | 15 | 16 | 17 | 18 |
| 19 | 20 | 21 | 22 | 23 | 24 | 25 |
| 26 | 27 | 28 | 29 | 30 | | |
July 2022

| S | M | T | W | T | F | S |
| --- | --- | --- | --- | --- | --- | --- |
| | | | | | 01 | 02 |
| 03 | 04 | 05 | 06 | 07 | 08 | 09 |
| 10 | 11 | 12 | 13 | 14 | 15 | 16 |
| 17 | 18 | 19 | 20 | 21 | 22 | 23 |
| 24 | 25 | 26 | 27 | 28 | 29 | 30 |
| 31 | | | | | | |
August 2022

| S | M | T | W | T | F | S |
| --- | --- | --- | --- | --- | --- | --- |
| | 01 | 02 | 03 | 04 | 05 | 06 |
| 07 | 08 | 09 | 10 | 11 | 12 | 13 |
| 14 | 15 | 16 | 17 | 18 | 19 | 20 |
| 21 | 22 | 23 | 24 | 25 | 26 | 27 |
| 28 | 29 | 30 | 31 | | | |
Available
Unavailable
Check-In Only
Check-Out Only
Seasonal Rates
| Date Range | Daily | Weekly | Monthly |
| --- | --- | --- | --- |
| 08/23/2021 - 09/06/2021 | $268.00 | N/A | N/A |
| 09/07/2021 - 11/22/2021 | $255.00 | $1,315.80 | $5,450.62 |
| 11/23/2021 - 12/15/2021 | $325.00 | $1,706.25 | N/A |
* Seasonal rates are only estimates and do not reflect taxes or additional fees.
Location
Guest Reviews of
69 Glaciers Reach, a 2br with hot tub & pool in Whistler Village
Whistler, BC
---
Vacation Rental Reviews by
stars based on
Super
Review by
Rien de chic mais fonctionelle et grand.
5 out of 5 stars
Quiet Getaway Close to Village
Review by
Robyn S.
This was a great place to stay for a girls weekend away! It's right at the North end of the Village, so super close to everything you need, yet still felt quiet and private. This was one of the best units in Glaciers Reach in terms of privacy, too, especially for the hot tub. Easy check in experience and great host communication. Could use a few touch ups, but very clean and comfortable (though bunk beds in one bedroom). Great for family vacation or trips with friends!
5 out of 5 stars
Wonderful stay!
Review by
Alain L.
We decided to take a small break and celebrate our daughters birthday in Whistler. This home had a good layout with two bathrooms (which is essential with 4 teens) The only downside was the layout in the living area is a tad small to accommodate 6 people wanting to watch tv, but that is minor. Having the hot tub right on your deck is wonderful and it is a perfect location. Trevor was great at communication, would definitely recommend!
5 out of 5 stars
Christmas stay at Glaciers Lodge
Review by
Laura R.
We had a wonderful stay at Glaciers Reach. It was in a superb location with all the amenities we needed, allowing us to cook our meals at home. The rooms were spacious, the washer and dryer were great and the hot tub was amazing. Parking was also a bonus.
5 out of 5 stars
General good experience
Review by
Exra S.
Unit was perfect for what we were looking for. Kids loved the hot tub and the location was very convenient. One night there was a bit too much partying in some of the other units but that is probably normal considering each unit is managed differently.
4 out of 5 stars
Bday in Whistler
Review by
Alice S.
Really enjoyed our stay. Very nice place and clean. Close to everything we needed. Would recommend it, it was amazing..
5 out of 5 stars
Great Stay at Whistler
Review by
Nickie W.
We enjoyed 4 nights at Glaciers Reach over Christmas. Condo was comfortable and clean. Nice to be on the first floor (didn't have to carry skis and luggage up and down stairs). Close to bus stop. Kitchen had everything we needed for breakfast and packing lunches. Manager was very responsive to pre-visit questions as well as a minor issue during the stay. (Especially commendable given the holiday!)
5 out of 5 stars
Wonderful place in Whistler
Review by
We had a wonderful stay, the hotel is very well situated, the hot tub was great, the kitchen well equipped and the beds good. It was great to have a washer and a dryer because we had been travelling for a week.
5 out of 5 stars
10'days in whistler
Review by
Harry P.
Couldn't fault the apartment, was clean spacious and central just what we needed. Sara was very helpful to
5 out of 5 stars
Fantastic Family Unit
Review by
Nichola B.
From booking to our final day our experience was nothing short of fabulous The staff went above and beyond once they realized someone in our party had a broken ankle to ensure they would be comfortable Our unit was clean and had everything we needed for 6 adults
5 out of 5 stars
Whistler vacation
Review by
Shane B.
It was great the place I rented was absolutely awesome nice size I would recommend this place to all my friends and family I'm definitely interested to come there again
5 out of 5 stars
Weekend away
Review by
Darlene F.
I have used All Seasons Vacations before and Trevor is very accommodating. We brought another family away stayed in 2 different units and they were both great. Would definitely stay here again.
5 out of 5 stars
Epic three days in Whistler
Review by
Stephanie B.
From the first call with Trevor to book to out shutting the door and meeting the cleaning lady, this was my best trip to Whistler ever. The condo was perfect and the amenities were top notch. I can't say enough good things about it!!
5 out of 5 stars
Great apartment!!
Review by
Monica A.
We stayed for 3 nights the place was clean and it is fully equipped It has a nice fireplace and a hot tub at the terrace The location is great you have an IGA supermarket one block away! And a block away there's a great Indian restaurant called Tandoori it was so good!!!
5 out of 5 stars
Great family vacation in Whistler
Review by
Fabian H.
Our family of four (5 year old and a 2 year old) stayed for three nights at Glaciers Reach unit #69 in the summer of 2017. The suite was perfect for us!Location: Nice and close to the village, but also very quiet at night. Easy access to the playground at the Olympic Park in the Upper Village which is a must when staying in Whistler with kids!Air Conditioning: During our stay the weather outside was above 30 degrees Celsius, but the suite is well shaded so we stayed nice and comfortable. We didn't even need to turn on the air conditioning.Suite: The suite was a very spacious two bedroom with a queen bunk bed in one bedroom and a queen in the other. There was also a queen sofa bed in the living room. The full kitchen was well stocked and perfect for relaxing breakfasts or dinners at home.Overall: The suite exceeded our expectations and we are already thinking about our next trip to Whistler!
5 out of 5 stars
Very homy
Review by
Fang H.
Very big place, very good for family vacation
5 out of 5 stars
Amazing as usual
Review by
Armita F.
We always enjoy our stay here. The units are very clran, Trevor the owner is very nice and flexible.I'd highly recommend :)Looking forward to our next stay!
5 out of 5 stars
Family Vacation
Review by
Carey F.
Nice condo. Great location. Really enjoyed having our own private hot tub! Short walk to the village and shuttle bus.
4 out of 5 stars
Great place to stay!
Review by
Karin W.
We have stayed at Glacier Reach through AllSeason Vacation Rentals for the last 3 years. Trevor does a wonderful job in managing his properties. The location is great, it's quiet, shuttle stop is close by and the village is across the street. I look forward to booking my next ski vacation there.
5 out of 5 stars
Awesome place!
Review by
Fouad K.
Really great place, spacious clean, located in the middle of whistler village. Only comment would be the conditions of some of the kitchenware, mostly the pans, they're pretty used up and should be replaced.Aside from that, perfect!
5 out of 5 stars
Great Location for the village
Review by
We did enjoy our stay at the apartment, the staff were very helpful, and the price was reasonable.But, the apartment was rather tired, a bit dated and minor things did not work well, the toilet handle fell off, the screen on the shower needed replacing, it was difficult to clean. a handle is needed with the high bath side. Most of all the apartment was dark, chop down that tree! maybe some fresh landscaping.The secure free parking offset the downside a great deal, and the good location.
4 out of 5 stars
Great place
Review by
Five of us stayed in this lovely place. It was perfect for our needs with enough bathrooms to share and private space to have a bit of comfort after a weekend of adventure. The bed I stayed in was very comfortable. We didn't use the hot tub at all-no time, but it was quite private in the back. Parking stalls in the parking lot are quite small, so you have to be very comfortable fitting into tight spaces in the parking lot (backing in)
5 out of 5 stars
Nice location
Review by
Dishes, pots, pans and cooking utensils should all be replaced, either cracked or rusted and very used. Bath Towels could be replaced too, they were ripped and frayed or had holes. The couch needed a wipe down when we arrived, there were splash marks on it and it looked a little dirty. Pool a little on the smaller side but good.The location was great and the unit spacious.
3 out of 5 stars
Mountain. Bike Vacation
Review by
Alicia G.
We've been coming to Whistler for 9 years. First time at Glacier Reach. We loved it! It's conveniently located. We walked or rode to the market, restaurants,etc. The place was clean and not well-worn, and the kitchen had everything we needed to make meals. My teenaged boys loved the queen bunks and the bedroom a/c. Had a complementary mid stay cleaning! (We stayed two weeks) Loved our stay! We'll be back to Glacier Reach for sure!
5 out of 5 stars
Great Value, Close to Whistler Village
Review by
We stayed here for Memorial Day Weekend (we are from the US). There were 6 of us (including kids 5, 8, and 11) and I have to say that the room was perfect for us! Ground level (which was great for my elderly mother-in-law) with a clean hot tub that we enjoyed daily. Whistler Village was within walking distance. The condo had a full kitchen with even a few extras for the cook in the family. We also enjoyed the board games that were there. The property manager was very accommodating and they even let us check out late on Monday.
5 out of 5 stars
A++++
Review by
Anna M.
Super welcoming love it the kids love it and nice area
5 out of 5 stars
Great location
Review by
Location was great right next to the market and close to whistler village. Clean unit. Room with bunk beds door doesn't close completely so it slams unless you lock it opened. Living room was a little small for 6 people just didn't feel comfortable. Community pools were out of service.
3 out of 5 stars
A review
Review by
Overall very nice property. A bit pricey for only two people but it is whistler and everything is a 10min easy walk away. Well managed, had a great time.
4 out of 5 stars
Exactly as advertised
Review by
Chelsea S.
Great location, literally right across street from shuttle stop to Blackcomb. Also very close to marketplace. Great layout of house and cool full sized bunk beds. Hot tub worked great. We weren't able to get grill to start but in all honesty we didn't try that hard out of concern of blowing up the place. Would stay here again.
5 out of 5 stars
Whistler 205/2016
Review by
Andrew C.
Great experience!!
4 out of 5 stars
Weekend get away in Whistler
Review by
Neil H.
Very good relaxing time staying right in the village and enjoyed the accommodation.
5 out of 5 stars
Wonderful stay in whistler
Review by
My family and I spent a great holiday here.
5 out of 5 stars
Great Stay
Review by
Robin B.
We loved the place, very very spacious, a great kitchen with everything you need (and more), a fireplace, a great ready-to-use private whirlpool, great location, great organization (loved the non-central check in), very comfy, very clean and a big eye for tons of tiny details the made the stay even better. A quick SMS to the owner in the morning of the last day and he offered generously the late checkout at noon, perfect! We will be back!
5 out of 5 stars
Excellent Getaway!
Review by
Shannon R.
A group of 5 Mom's did Muderella in Whistler and stayed in #69! Super clean, well laid out, lots of room, great kitchen and the hottub was a major bonus! Location is a very quick walk to IGA and the liquor store! Proximity to the Village was awesome - no need to drive anywhere! Thanks Trevor! We will call you again!
5 out of 5 stars
Fabulous stay in whistler
Review by
Sally T.
Trevor provided the perfect whistler experience.Big thanks.
5 out of 5 stars
loved the place but sleeping could have been better
Review by
Laura D.
The bed with the bunks were terrible. There was a dip in the middle of the bed and it creaked every time you moved. The bed is made of wood so there was no escape! We had to go to the bed on the couch which at least didn't creak every time you moved. Love the place and it's too bad the beds were so uncomfortable. I would love to stay there again but not with those beds there. I can't recommend this place with the beds the way they are...apparently the queen in the one room was fine!
3 out of 5 stars
Manager Response:
I am happy to say that we have replaced two mattresses in this home as well as reinforced the bunk bed. We have also replaced the carpet throughout the home.
Was amizing
Review by
Abrar S.
I liked everything in the condo.. It's clean organized and what makes better that u have ur own private hot top
4 out of 5 stars
Excellent stay
Review by
Very happy with our stay at 69 glaciers reach great unit great location especially to the iga market and shops stayed as a family of 5 plenty of room spa was great.
5 out of 5 stars
Excellent stay near the Village
Review by
From start to finish it went without a hitch .... also we reqyested a late checkout due to train depature time of 2:30pm and were told no problem ...since they were not fully booked. Overall felt like home ..clean and quite place to enjoy the vaction
5 out of 5 stars
Great stay!
Review by
Carly E.
Perfect spot so close to the marketplace (and liquor store!). 10 minute walk to base of the mountain. Nice comfy bedrooms. Accommodating property manager. Great time had by all!
5 out of 5 stars
Would definitely stay again
Review by
The room was clean upon arrival. Room and amenities were as advertised.We liked the queen size bunk beds, very efficient to sleep four people comfortably.The BBQ and hot tub worked great and added to our experience.The location was great, across the street from liquor store and IGA.
5 out of 5 stars
Great spot in a good location
Review by
Ken G.
Lots of space in this unit.
5 out of 5 stars
Glacier's Reach - Whistler, BC
Review by
Richard B.
We had a great stay at Glacier's Reach. The home was quite comfortable and well equipped. The private hot tub was nice. The location was great - being situated just across the road from the Olympic Plaza and a short walk from the chair lift and gondola.
5 out of 5 stars
Great location and amenities
Review by
Marian D.
I had a lovely week with my six and eight year old grandchildren. The unit was within easy walking distance to the IGA and very well equipped with appliances and utensils to make meal preparations easy as the boys preferred to eat in after a long day out and swimming in the complex pool. The unit is clean and everything operated well without any need to contact management. There's lots to do in Whistler, the eldest choose a 3 day beginner bike course while the younger enjoyed the adventure zone. Both boys participated in a soapstone carving session and appreciated the Nintendo lounge. Of course we also enjoyed the Peak 2 Peak gondola. I would definitely book this unit again.
5 out of 5 stars
Best Location in Whistle
Review by
Brandon N.
We planned a boarding trip with 6 of us and this was a perfect place to stay. There was lots of room and the location couldn't have been better. A short walk across the street to the grocery store, and another few mins and you were in the heart of the village. I would recommend this to anyone
5 out of 5 stars
Manager Response:
I think that our location is one of our best attributes for sure. 69 Glaciers Reach is a bit more spacious for larger groups. Trevor
Working with Trevor was easy and hassle free...
Review by
Had a wonderful time, the property was fantastic and met all our needs.Will definitely use Trevor again and look guests to our next vacation.
5 out of 5 stars
69 Glaciers Reach
Review by
Good location and well run rental
4 out of 5 stars
Marvelous
Review by
Victor Cortezo V.
Great place great time , trevor is very nice
5 out of 5 stars
Perfect place for a little getaway
Review by
Michelle L.
We had a wonderful time, although we had hoped for snow and only got rain, we enjoyed the rental suite as it provided us with the added bonus of having a hot tub to use when we couldn't get out and do other activities. Will definatley be calling again to book another stay.
5 out of 5 stars
Great home, great service, great price
Review by
Kathy W.
Great home, great service, great price
5 out of 5 stars
Perfect place!
Review by
Zejian W.
Sorry for the late review. This place is the best one I have ever had and as for me, an international student here, I will totally recommend this place 🙂
5 out of 5 stars
Manager Response:
Glad you enjoyed it! Thanks for the review, if you have time please leave us a review on 🙂
Ironman Canada
Review by
very close to T2 and the finish made it easy to get back to the condo and hot tub after my finish
4 out of 5 stars
Nice Unit. Well located with nice amenities
Review by
Kim M.
Trevor, the management contact, was great. We had an issue with needing something last minute because of an illness which caused our entire trip to be rescheduled. He found us a great uint and was extremely helpful. The complex is older, but very well maintained. Close to the village but far enough to get away from the craziness. The unit was comfortable and clean. Would have liked a TV in the master and the 2nd BR mattresses were squeaky. We especially enjoyed the hot tub. A noise issue one night was dealt with well despite some initial issues. All in all a great choice.
5 out of 5 stars
Convenient Location and Great Property
Review by
Had a fantastic time in #69 at Glaciers Reach. Perfect for 4 guests and was clean and ready when we arrived. Quick 5 min walk to the village.
5 out of 5 stars
First Spring Ski Trip to Whistler
Review by
Jami B.
We stayed at the condo for spring skiing for four nights the begining of April. It was everything we expected, and more. It was very convenient to the lifts and to the village - our car never left the garage once we got there. The condo was very clean, the beds comfy, the hot tub the right temperature... The owner provided a very helpful guide of where to ski, eat, etc. We thoroughly enjoyed our trip and would definately stay here again.
5 out of 5 stars
A LOT of bed space, nice and cozy
Review by
Bryan F.
There's prabably enough to fit at least 8 in cabin. Has a "hawaiian" feel to it. Great clean cabin with perfect private hot tub. Took us about a 10 min walk to the slopes. Great location!
5 out of 5 stars
Pride Week Great Time
Review by
James G.
Trevor and company at AllSeason Vacation Rentals is top notch. They provided us with excellent service, clean accommodations, were clear in their communications and instructions on accessing the condo at Glaciers Reach we rented for 9-days. We had one minor plumbing issue (an intermittent running toilet) and it was fixed the day after we reported the problem. Kicthen was well appointed. Everything was in working order and allowed us to have scrumptuous meals and a small dinner party. We moved right in and had a great time. We have stayed at Glacier's Reach in the past with owner-managed condos with very poor quality and poorly maintained units. But, Trevor and his company AllSeason Vacation Rentals are doing a great job, and Glaciers Reach location for value inclusive of a private hot-tub cannot be beat in Whistler Village. I would rent through Trevor and Co. at AllSeason Vacation Rental again without hesitation.
5 out of 5 stars
Great weekend visit
Review by
Enjoyed our stay
4 out of 5 stars
location, cleanliness, facilities good
Review by
kathleen h.
For the most part it was a great spot. a little pricey, the hide-a-bed was extremley uncomfortable,others just ok. enjoyed the hot tub, location,very comfy. All in all it was a wonderful getaway with my family.
3 out of 5 stars
Early December Stay
Review by
We stayed 2 nights in this unit. It is a very convenient location. It's close to the IGA, Liquor store and Starbucks and everything in the village. The unit is great. They had everything we needed in terms of pots, pans cutlery. We used the BBQ and enjoyed the hot tub. It was a great relaxing stay. This place is perfect if you are staying long term as it really has everything to make you feel like home.They only feedback is the bunk beds are quite squeaky but after a day of enjoying the snow it was pretty easy to fall deep asleep fast
5 out of 5 stars
Early Sept stay
Review by
Michael D.
This place was perfect for our family. The unit was great for kids, as there was lots of room for us all in the unit, and they loved the private hot tub, and pool only a minute away. With that awesome playground less than a 5 minute walk away, plus all the other nearby amenities, I would strongly recommend this vacation property.
4 out of 5 stars
Great place!
Review by
Michelle A.
Great place! Very spacious & roomy, nice and private. Not too far from anything and cleaning staff was very friendly.
5 out of 5 stars
Great location and great value for your money
Review by
Vicki W.
This town house was great for a family. Very close to the village. Very clean. Easy to find and to access. I would stay again.
5 out of 5 stars
A good option for families
Review by
The space was a nice size for myself and two children. The beds were all good, although the creaking of the bunks was a bit annoying. A/C and hot tub were great features. We wished we could have enjoyed the pool but unfortunately it was filthy. Overall, everything about the unit and the rental process was good.
4 out of 5 stars
Our Getaway
Review by
The condominium location was great to walk to the village. We did not have to use our car for our entire stay.
4 out of 5 stars
Fantastic appartment
Review by
Stayed at 69 Glaciers Reach for 7 days in march 2012. The apartment couldn't be better. Easy to find, convenient location, perfectly clean, very well appointed and spacious. Will definitely stay here again
5 out of 5 stars
Fantastic apartment, great location
Review by
Kate R.
We stayed here for two weeks, and the apartment was the best equipped self catering apartment I have ever stayed in. The location was fantastic just a ten minute walk through Whistler village to the gondola, or a free shuttle bus. Trevor was also extremely helpful when we had a minor problem, he had someone round to fix it immediately.
5 out of 5 stars
Always a pleasure
Review by
Christina G.
This is the second time we've stayed in one of Trevor's units. He is great to work with and his units are always clean, better than advertised and exceeds my expectations. I have a young child, so the private hot tub was important to us so we could put him to bed and still have adult time enjoying the unit.
5 out of 5 stars
Glacier Reach #69
Review by
Robert L.
Great overall experience. Trevor the property manager was helpful and responsive and even returned a Ipod left in the condo. The pool and community hot tub was great and the private deck hot tub was great after skiing. Location was great - about 3 blocks to lifts and the website recommended Spicy sports for rentals was perfect. This was one of the best ski vacations because of the accomidations.
5 out of 5 stars
More info needed
Review by
I would have liked to have more information about the resources of the entire resort made available to me, in a simiplified, thorough way. It took me the first day to figure out all that. For example, I never did quite ascertain where the nearby bus stops were, and wht their schedules were. Perhaps the rental company could have provided that by email in advance, and by hard copy in the condo.
4 out of 5 stars
Manager Response:
Greeat suggestion, I do have a guest directory that I put in all of the homes and update on an annual basis. It is quite detailed but could always be improved. Trev
whistler
Review by
Lou A.
every thing was as good or better than i had thought it would be.
5 out of 5 stars
New Year Bliss
Review by
Carol B.
Great stay in the unit. Plenty or room and having a washer great for ski gear. Bus outside the door.
4 out of 5 stars
5th year in a row, another great weekend!
Review by
Wes S.
My wife and i bring friends to Glacier's Reach every sept, a tradition that began about 5 years ago. We stay in the same condo each time, and Trevor and his associates continually provide excellent customer service. The booking process is easy and our condo is always clean and well-maintained. We're looking forward to next year!
5 out of 5 stars
Great place , great value.
Review by
Alex C.
This is the only place i stay in when I go to Whistler. Always clean and it has everything you need including a BBQ and privite hot tub.
5 out of 5 stars
Surprisingly Satisfied
Review by
Kylan S.
I stayed here at the Glacier's Reach, unit #69 and I read most of the reviews before booking the trip. I don't know how this place received any bad reviews, I found the property to be in excellent condition while being in a great location making it very easy for our group to pick up items from local businesses. I would definitely stay at Glaciers Reach again, and I would recommend it to anyone. And to top it all off it's about a 30 second walk to MCDONALDS! I eat there 4 times in 2 days! Since I've been back I've been jogging to get back in to shape. Great weekend.
5 out of 5 stars
Great place to stay!
Review by
Will definitely choose this place to stay when I come back to Whistler next time.
5 out of 5 stars
Great accomodations
Review by
Robert F.
Trevor, Your place was quiet, roomy, affordable.We did not need much more that what you offered.Since I was using the BBQ quite a bit, I would only say that it would need a little bit of an overhaul !!!!Nevertheless, I managed and we enjoyed every bit of it.It was perfect for the 4 of us.Thanks again for letting us use your complex.Robert
5 out of 5 stars
Awesome!
Review by
John M.
Will go back again and stay longer!
5 out of 5 stars
A wonderful getaway
Review by
Tamara C.
such a welcoming home, had a great time! Rooms are unbelievably clean and well kept and received top of the line service. I would absolutely recommend this place so anyone and will be back!
5 out of 5 stars
Absolute prime location, trevor the owner is a legend, will help you with anything you need and goes out of his way to make your stay a pleasent one. When i come back i will def be staying here and will be recomending it to anyone that is travelling
Review by
Grant N.

5 out of 5 stars
Good price, location.
Review by
Yurik S.

4 out of 5 stars
Contact Us