71 Glaciers Reach, a 2br with hot tub & pool in Whistler Village (Townhouse)
2 Bedroom(s) | 2 Bathroom(s) | Sleeps 6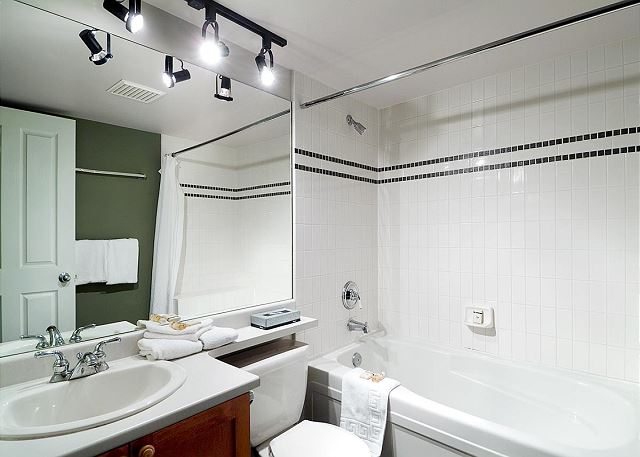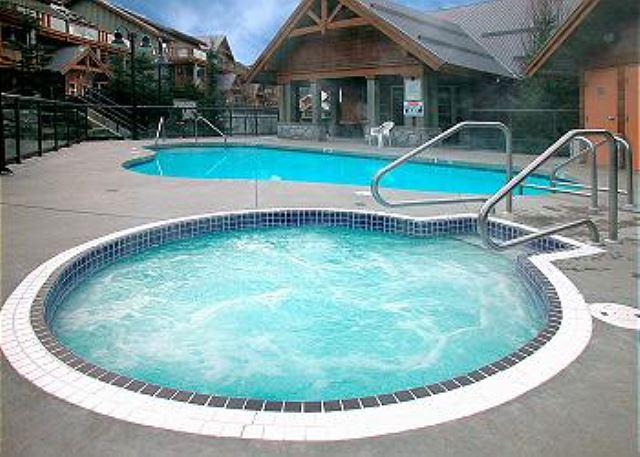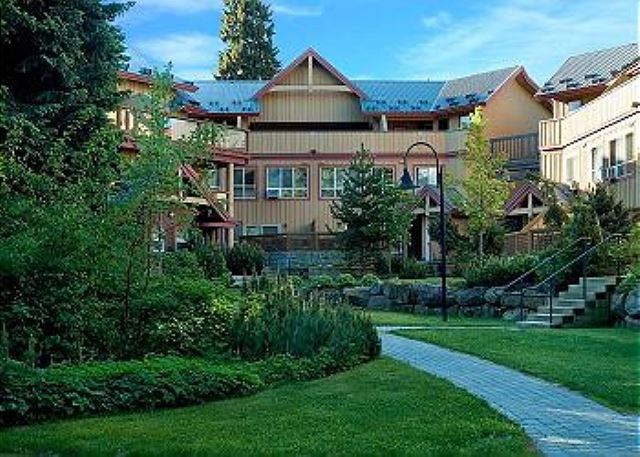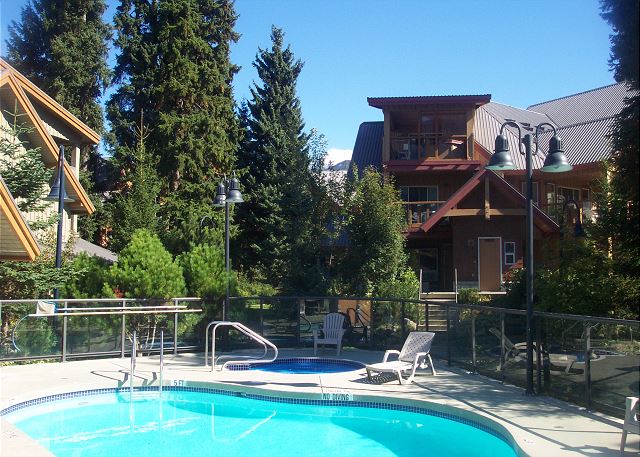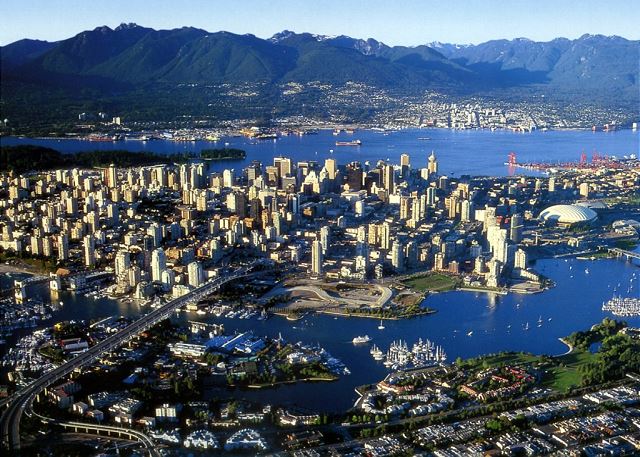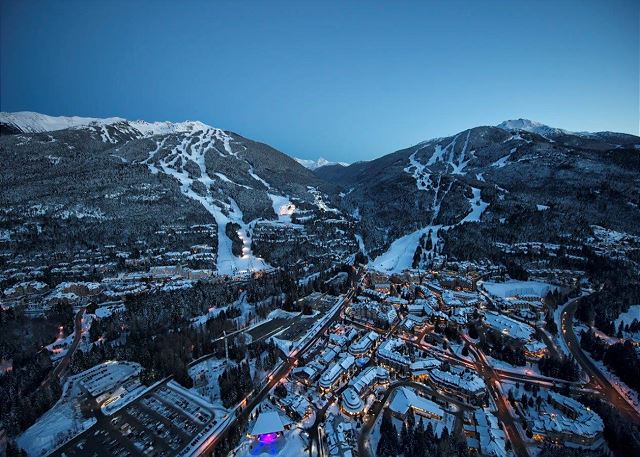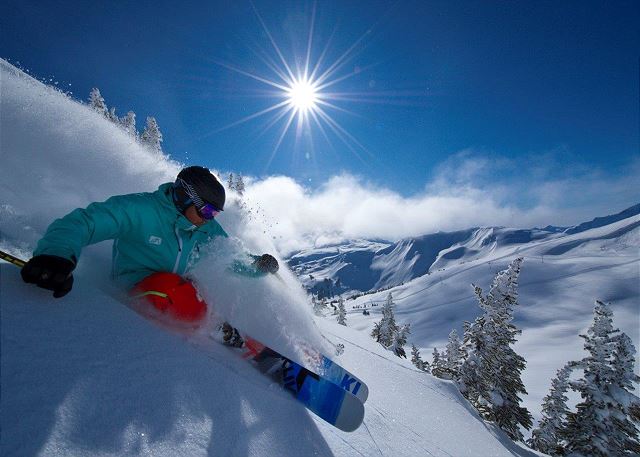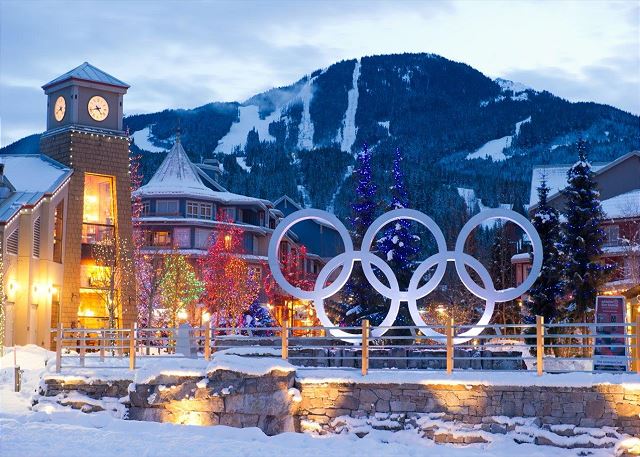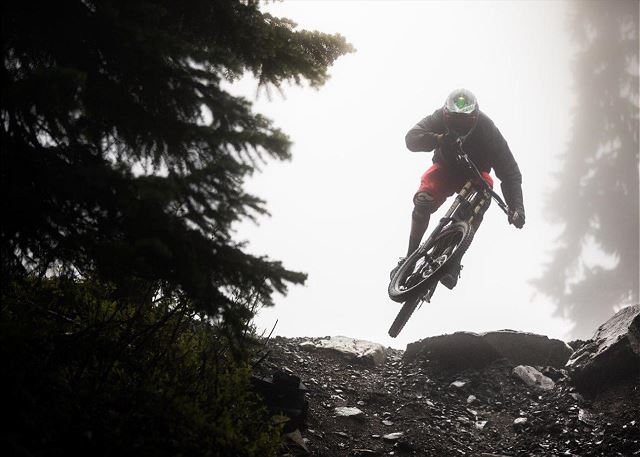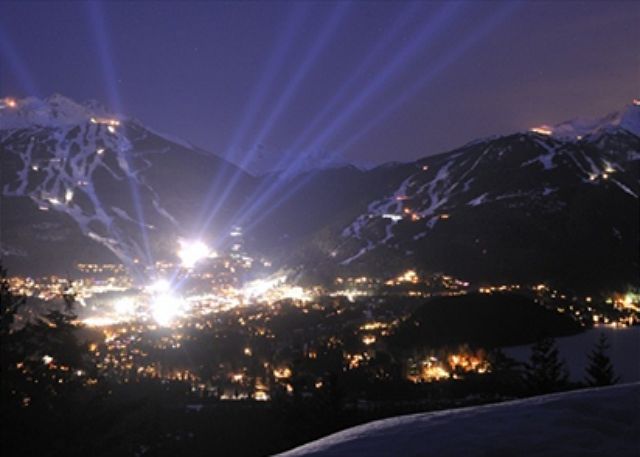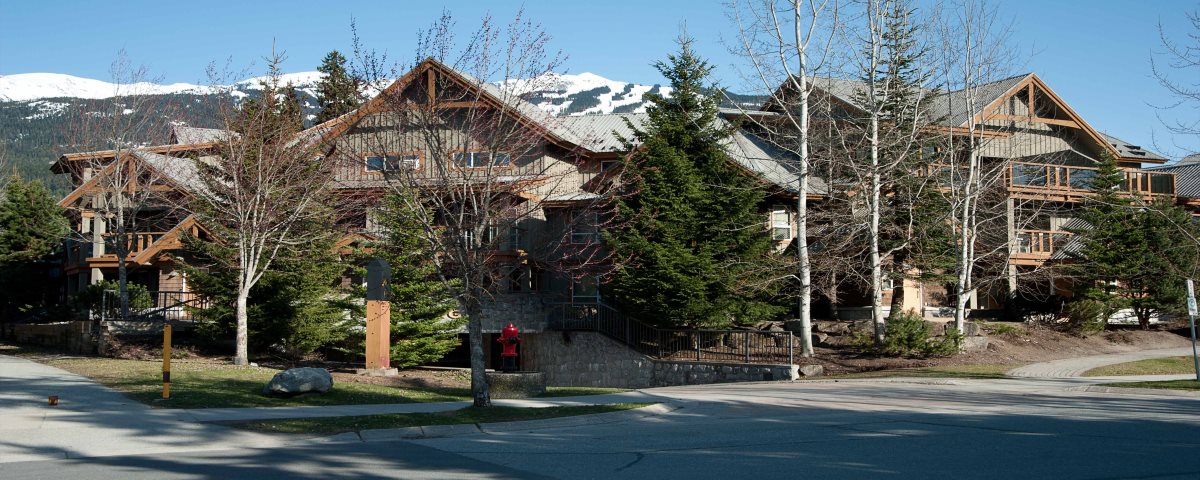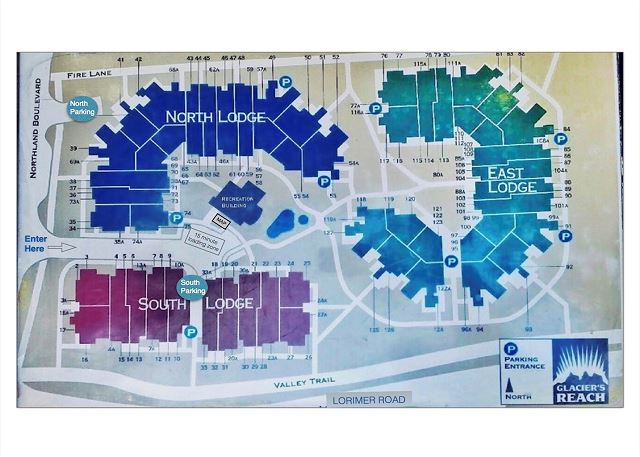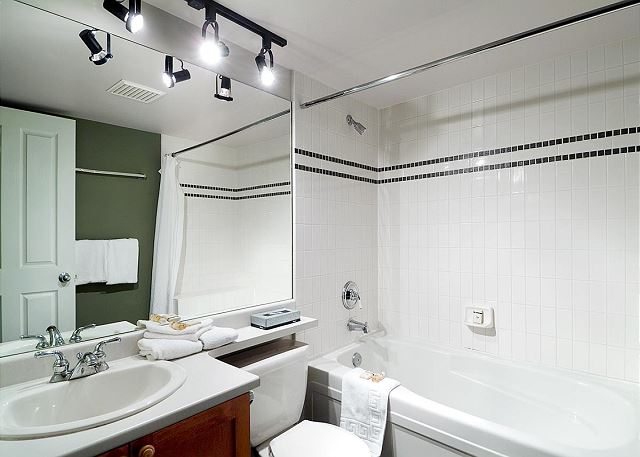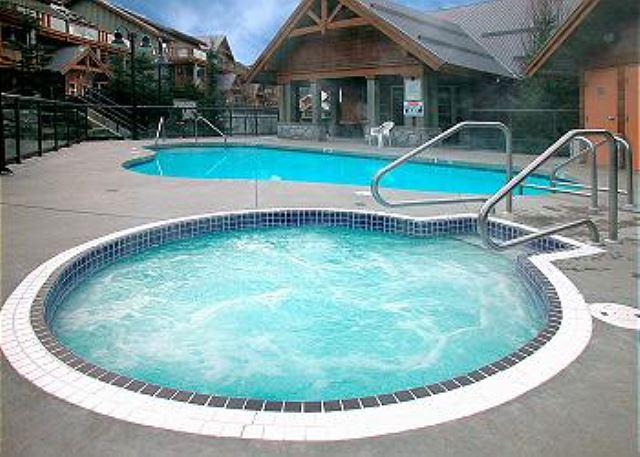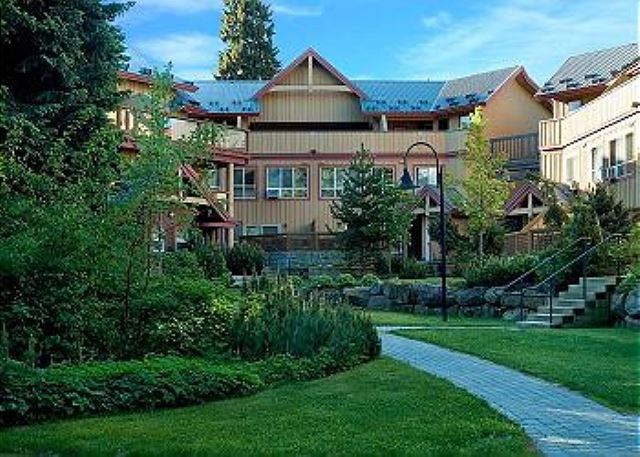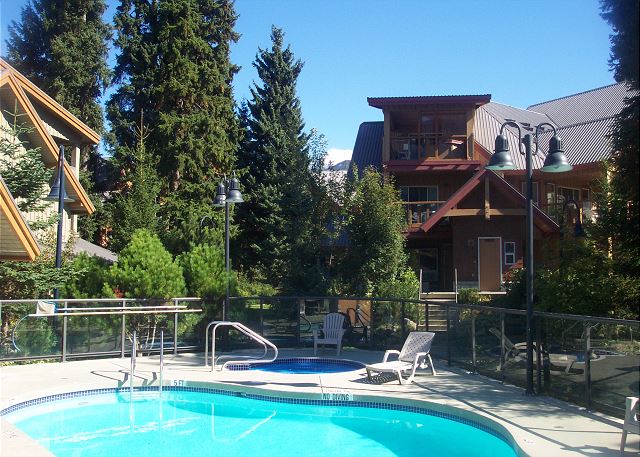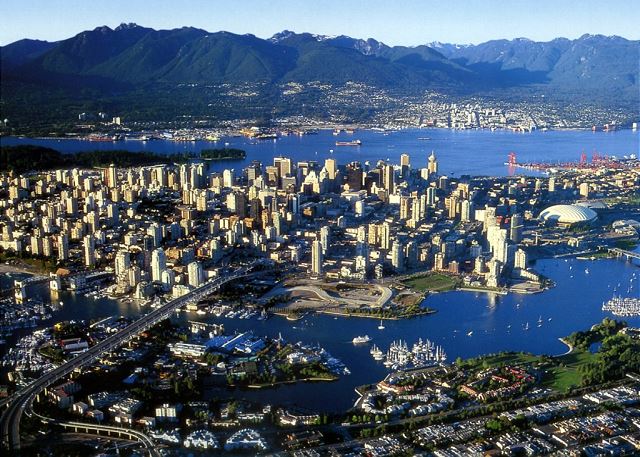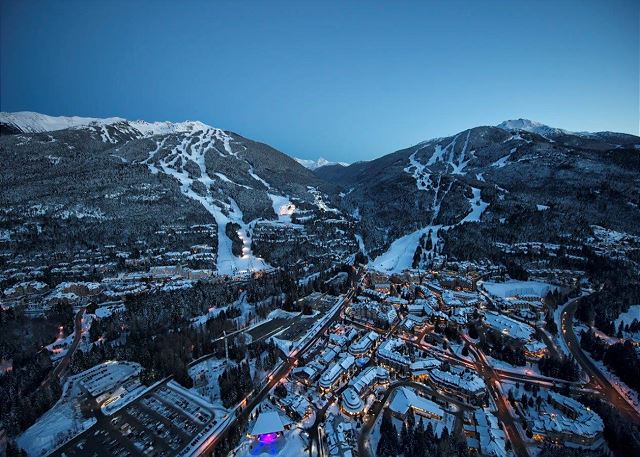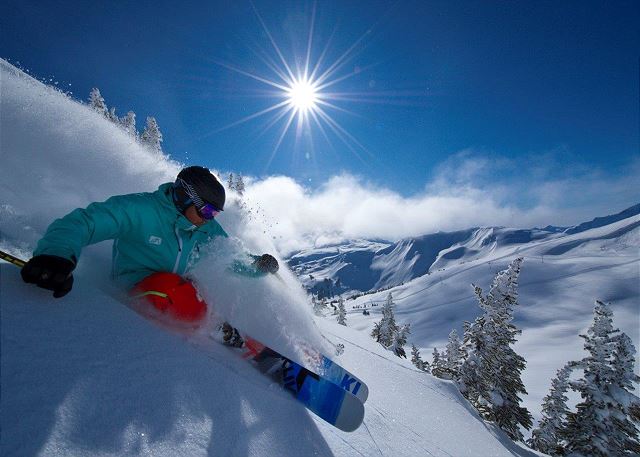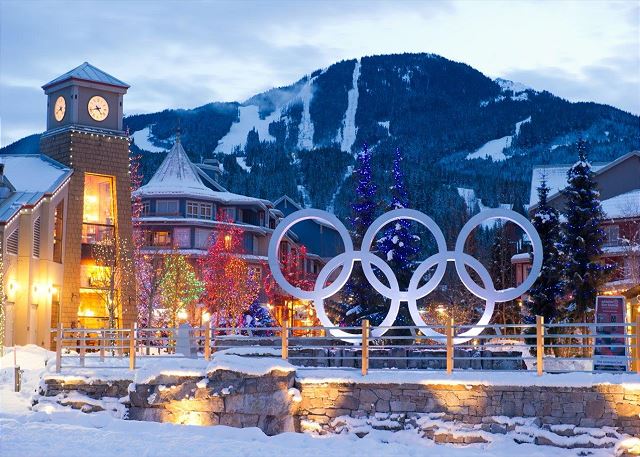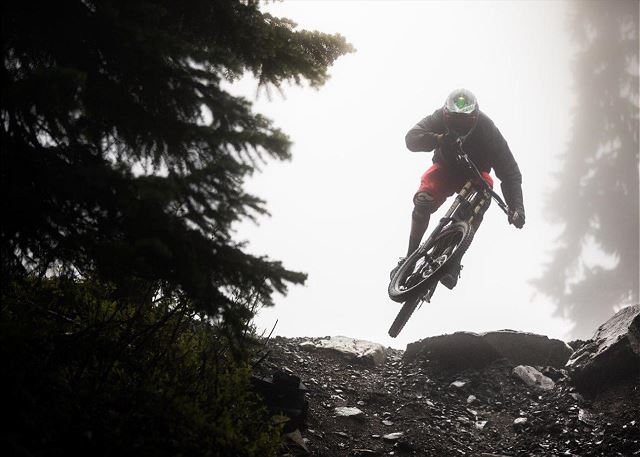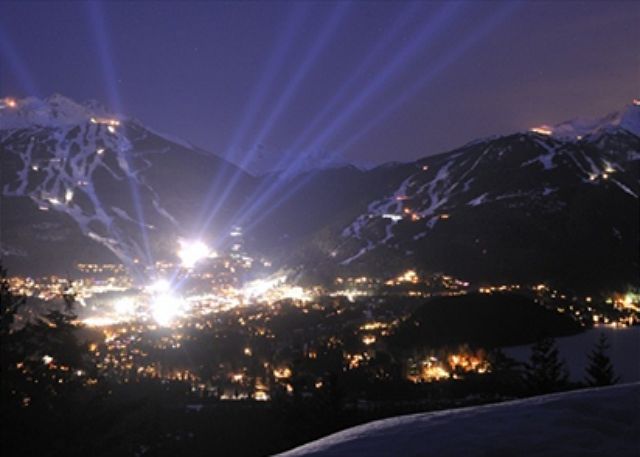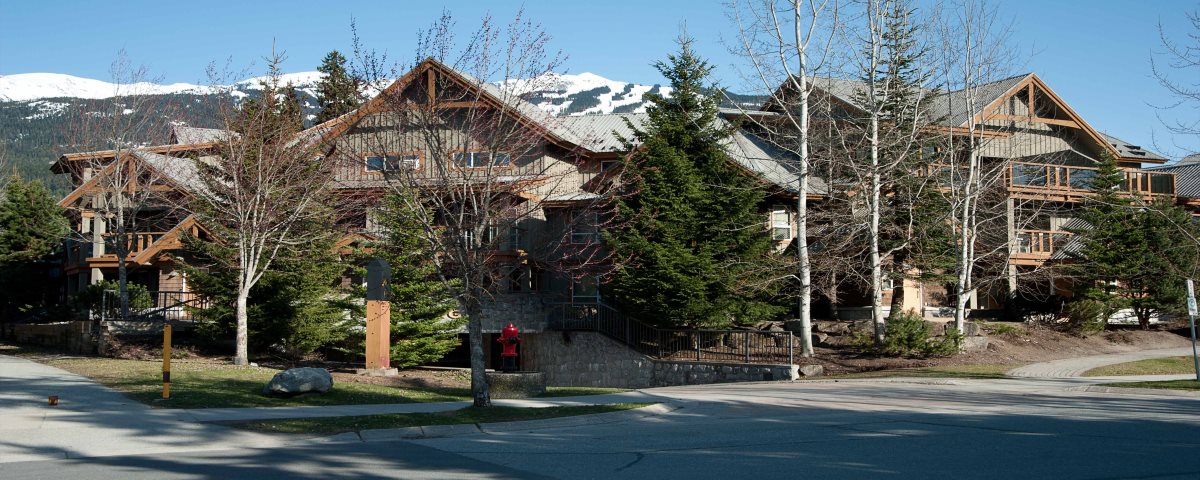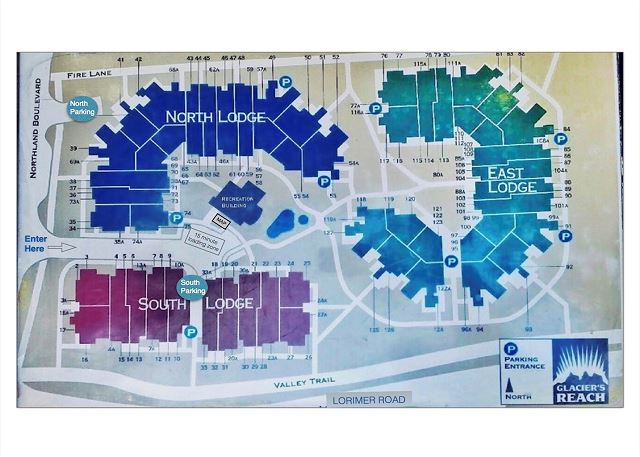 Description
We are proud of our Covid response. We manage several homes at Glaciers Reach and we do our own house keeping, this allows us to ensure that our homes are safe so that our guests can relax. We provide fresh duvet covers and a one-night gap in between nearly all says. In addition to our own enhanced cleaning procedures we provide our guests with disinfectant spray so that you can clean the clean home again if you wish. Life is unpredictable so we offer free cancellation outside of 30 days or in the event of new public health restrictions.



Our homes offer the luxuries you want and the conveniences you expect. They are exceptionally clean, well maintained and fully equipped with Kitchen, Laundry, Internet, Private Hot Tub, Pool, fire place, free parking and a fantastic location in Whistler Village.



We have over 3000 guest reviews and a 4.5 star average rating so give us a call toll free atfor help planning your next Whistler Vacation.



Relax in your own private hot tub located just off the living room on a covered second floor deck while you enjoy views of Whistler Mountain. Soak up southern exposures and amazing views from the upper deck. Kick back on a comfy couch after a great day of play. We hope that you enjoy all of the comforts and amenities of this fully equipped vacation home at Glaciers Reach.



Our guests appreciate the convenience of staying across from the Whistler Market Place which boasts; liquor and grocery stores, Starbucks, restaurants and several shops. All of our homes at Glaciers Reach are a ten minute walk or a free shuttle ride to the base of Whistler and Blackcomb mountains. Everything that Whistler Village offers is at your door step, along the picturesque, cobble-stoned village stroll.



Some of the recent upgrades to this two bedroom two bathroom townhome include; paint, carpet, mattresses, duvets and a pull out couch. Other features include a 48 inch TV/DVD,CD, TV in master bedroom, AC, gas fire place, heated year round pool, shared sauna, free underground parking and high speed internet with Wi-Fi. This vacation home sleeps a maximum of six guests but four is recommended. The bedding consists of; a queen bed, two twin beds that can be joined to make a king upon request and a queen sofa bed. All of our Whistler vacation rentals are professionally managed, well maintained and exceptionally clean.



Let us help plan your next Whistler vacation!



Trevor Chelswick (Owner & Manager since 1999)

Whistler Vacation Rentals- Accommodations at Glaciers Reach
Calendar
September 2021

| S | M | T | W | T | F | S |
| --- | --- | --- | --- | --- | --- | --- |
| | | | 01 | 02 | 03 | 04 |
| 05 | 06 | 07 | 08 | 09 | 10 | 11 |
| 12 | 13 | 14 | 15 | 16 | 17 | 18 |
| 19 | 20 | 21 | 22 | 23 | 24 | 25 |
| 26 | 27 | 28 | 29 | 30 | | |
October 2021

| S | M | T | W | T | F | S |
| --- | --- | --- | --- | --- | --- | --- |
| | | | | | 01 | 02 |
| 03 | 04 | 05 | 06 | 07 | 08 | 09 |
| 10 | 11 | 12 | 13 | 14 | 15 | 16 |
| 17 | 18 | 19 | 20 | 21 | 22 | 23 |
| 24 | 25 | 26 | 27 | 28 | 29 | 30 |
| 31 | | | | | | |
November 2021

| S | M | T | W | T | F | S |
| --- | --- | --- | --- | --- | --- | --- |
| | 01 | 02 | 03 | 04 | 05 | 06 |
| 07 | 08 | 09 | 10 | 11 | 12 | 13 |
| 14 | 15 | 16 | 17 | 18 | 19 | 20 |
| 21 | 22 | 23 | 24 | 25 | 26 | 27 |
| 28 | 29 | 30 | | | | |
December 2021

| S | M | T | W | T | F | S |
| --- | --- | --- | --- | --- | --- | --- |
| | | | 01 | 02 | 03 | 04 |
| 05 | 06 | 07 | 08 | 09 | 10 | 11 |
| 12 | 13 | 14 | 15 | 16 | 17 | 18 |
| 19 | 20 | 21 | 22 | 23 | 24 | 25 |
| 26 | 27 | 28 | 29 | 30 | 31 | |
January 2022

| S | M | T | W | T | F | S |
| --- | --- | --- | --- | --- | --- | --- |
| | | | | | | 01 |
| 02 | 03 | 04 | 05 | 06 | 07 | 08 |
| 09 | 10 | 11 | 12 | 13 | 14 | 15 |
| 16 | 17 | 18 | 19 | 20 | 21 | 22 |
| 23 | 24 | 25 | 26 | 27 | 28 | 29 |
| 30 | 31 | | | | | |
February 2022

| S | M | T | W | T | F | S |
| --- | --- | --- | --- | --- | --- | --- |
| | | 01 | 02 | 03 | 04 | 05 |
| 06 | 07 | 08 | 09 | 10 | 11 | 12 |
| 13 | 14 | 15 | 16 | 17 | 18 | 19 |
| 20 | 21 | 22 | 23 | 24 | 25 | 26 |
| 27 | 28 | | | | | |
March 2022

| S | M | T | W | T | F | S |
| --- | --- | --- | --- | --- | --- | --- |
| | | 01 | 02 | 03 | 04 | 05 |
| 06 | 07 | 08 | 09 | 10 | 11 | 12 |
| 13 | 14 | 15 | 16 | 17 | 18 | 19 |
| 20 | 21 | 22 | 23 | 24 | 25 | 26 |
| 27 | 28 | 29 | 30 | 31 | | |
April 2022

| S | M | T | W | T | F | S |
| --- | --- | --- | --- | --- | --- | --- |
| | | | | | 01 | 02 |
| 03 | 04 | 05 | 06 | 07 | 08 | 09 |
| 10 | 11 | 12 | 13 | 14 | 15 | 16 |
| 17 | 18 | 19 | 20 | 21 | 22 | 23 |
| 24 | 25 | 26 | 27 | 28 | 29 | 30 |
May 2022

| S | M | T | W | T | F | S |
| --- | --- | --- | --- | --- | --- | --- |
| 01 | 02 | 03 | 04 | 05 | 06 | 07 |
| 08 | 09 | 10 | 11 | 12 | 13 | 14 |
| 15 | 16 | 17 | 18 | 19 | 20 | 21 |
| 22 | 23 | 24 | 25 | 26 | 27 | 28 |
| 29 | 30 | 31 | | | | |
June 2022

| S | M | T | W | T | F | S |
| --- | --- | --- | --- | --- | --- | --- |
| | | | 01 | 02 | 03 | 04 |
| 05 | 06 | 07 | 08 | 09 | 10 | 11 |
| 12 | 13 | 14 | 15 | 16 | 17 | 18 |
| 19 | 20 | 21 | 22 | 23 | 24 | 25 |
| 26 | 27 | 28 | 29 | 30 | | |
July 2022

| S | M | T | W | T | F | S |
| --- | --- | --- | --- | --- | --- | --- |
| | | | | | 01 | 02 |
| 03 | 04 | 05 | 06 | 07 | 08 | 09 |
| 10 | 11 | 12 | 13 | 14 | 15 | 16 |
| 17 | 18 | 19 | 20 | 21 | 22 | 23 |
| 24 | 25 | 26 | 27 | 28 | 29 | 30 |
| 31 | | | | | | |
August 2022

| S | M | T | W | T | F | S |
| --- | --- | --- | --- | --- | --- | --- |
| | 01 | 02 | 03 | 04 | 05 | 06 |
| 07 | 08 | 09 | 10 | 11 | 12 | 13 |
| 14 | 15 | 16 | 17 | 18 | 19 | 20 |
| 21 | 22 | 23 | 24 | 25 | 26 | 27 |
| 28 | 29 | 30 | 31 | | | |
Available
Unavailable
Check-In Only
Check-Out Only
Seasonal Rates
| Date Range | Daily | Weekly | Monthly |
| --- | --- | --- | --- |
* Seasonal rates are only estimates and do not reflect taxes or additional fees.
Location
Guest Reviews of
71 Glaciers Reach, a 2br with hot tub & pool in Whistler Village
Whistler, BC
---
Vacation Rental Reviews by
stars based on
Best spot in Whistler
Review by
Stephanie C.
This is the best place to stay in Whistler, I will not be staying anywhere else. The place was clean and tidy, had everything we needed, everything was easy to find, great bedding, and an amazing hot tub on the deck. Our host was great to work with, he was friendly and prompt and very knowledgeable. The location was great too,a short walk to everything we needed. I love this place, I will not be staying anywhere else in Whistler.
5 out of 5 stars
Just right!
Review by
Convenient, clean, great staff, great price!
5 out of 5 stars
Whistler getaway
Review by
Great location and well equipped.
5 out of 5 stars
Relaxing weekend getaway
Review by
Victor Y.
The private hot tub is amazing
5 out of 5 stars
Great location and amenities
Review by
Tony N.
Excellent location. Can walk to village in less than 5 mins. Great place with washer/dryer, kitchen, good bedding, hot tub, another hot tub and pool in complex, TV with cable etc., 2 nice bathroom, 2 bedrooms and a pull out couch. Host was very easy to work with and very attentive. Would definitely stay again when in Whistler. Came in summer boulder would love to try winter too. Balcony hot tub would be pretty cool in winter.
5 out of 5 stars
Unit 72
Review by
Kimberley M.
The unit was ok in cleanliness. Dirt swept under the mats n such. The tv is way too small to enjoy it in the livingroom. Overall it was an ok room. The hottub needed repairs before use.
4 out of 5 stars
Manager Response:
Thank you for your input. The home now has a 50 inch TV. Yrevor
Beaufitul place to stay but pictures of rooms are mixed up
Review by
Pictures of rooms are mixed up, so you do not know which one you ordered. First, we were provided with the room which was not on the pictures in our order confirmation. However, we asked the manager to fix it and then she provided another room that we wanted while ordering. Besides this issue, it is amazing place to stay with hot tub and swimming pools outside.
4 out of 5 stars
Great Location and Value
Review by
Kirk B.
This was our second stay with AllSeason Vacation Rentals and we could not be happier. We really like that Glaciers Reach is so close to everything and once your car is parked, you can get everywhere on foot or bike. The condo was comfortable and the kitchen more than adequate for cooking.When we return to Whistler, we already know where we will be booking our lodging!
5 out of 5 stars
Clean and comfortable. Great location
Review by
Paul A.
Helpful staff and great place to stay.
5 out of 5 stars
business
Review by
William C.
Très beau séjour à Whistler.
Review by
Stephane D.
Tout s'est bien déroulé lors de notre séjour. Les photos représentes bien le logement. Nous n'avons manqué de rien. Il y a eu les cris excessifs de nos voisins durant 2 soirées consécutives, mais comme cela cessait à 23:00, nous les avons tolérés. Les gens de se rendent pas compte à quel point les bruits sont amplifiés lorsqu'on est dans un spa.
5 out of 5 stars
Great Place for a family of 4
Review by
jeremy l.
The apartment was as advertised and everything worked as expected. The beds were easily the most comfortable of any rental my family has stayed in in the past 5 years. The location was great for young kids and Trevor was super responsive.
5 out of 5 stars
It was great
Review by
Misun H.
It was a special experience.
5 out of 5 stars
I'd stay here again and again
Review by
Wayne G.
This apartment catered for our every need.It was extremely clean and spacious not like some of the boxes some try to pass off as is centrally located adjacent to Whistler village. We had an issue with the code to enter but this was resolved promptly with a phone call to the owner who was very polite and patient. Thanks heaps. We cannot fault this apartment and will be directing all our friends and family to stay here.
5 out of 5 stars
Fantastic
Review by
Avril W.
Wonderful apartment with everything you could want, in a perfect location, walking distance from Whistler village, but peaceful and quiet, nestled among the trees. The apartment was spotless and the beds were so, so comfortable. We slept like logs. The hot tub on the balcony probably helped with this too. Little extras like washing powder for the washing machine and dishwasher made a big difference and there were plenty of towels for everyone. Check in was a breeze. We didn't even have to meet anyone, sign forms or any of that boring stuff. Just opened the door and started our holiday. Great price too. Could not fault this place one bit.
5 out of 5 stars
Great rental for a family
Review by
Jennifer N.
Lots of space for a family. Would definitely come back.
5 out of 5 stars
Happy in Whistler.
Review by
Karen C.
Arriving on a Sunday late afternoon we found the property to be quite busy. The small pool had many families making it crowded and not many chairs in the pool area. However the next day and until we left on thursday we thoroughly enjoyed our stay. Many of the weekend partiers had left and the complex was quite and the pool had only 1 or 2 other families in it. There is plenty of parking and the location was great. Right across from the IGA complex with many amenities. Our unit had lots of stairs which would not be great for those with disabilities or small children. We stayed during a heat wave so we were happy we had air conditioning but it is in the bedrooms and had to circulate downstairs. Unit has everything you need to make it a comfortable stay including the hot tub on the balcony. Would stay again.
4 out of 5 stars
Perfect family accommodations
Review by
Karen F.
Glaciers reach ticks off everything we require for our mini vacation with our grandchildren each year. The suites are great with enough comfy beds for everyone, good enough cooking facility plus the pool and hot tubs are a necessity.
4 out of 5 stars
Great Appartment
Review by
Like the title: A great appartment!
5 out of 5 stars
Great Place
Review by
Jesus G.
Nice place, cozy and very near whistler village
5 out of 5 stars
Amazing stay
Review by
Randall T.
Make sure you guys come out here! Great location and awesome stay. Super clean facilities too
5 out of 5 stars
SUPER MEMORABLE WHISTLER STAY
Review by
The vacation rental was amazing, I had a chance to bring a group of us to whistler and stayed at this vacation rental placefor the weekend, the location was perfect as it was walking distance to whistler village! And we were able to walk around and check out the village with plently of resturants and beautiful scenery to take photos, creating more memories! Not only the location was very good, the home itself is just perfect space, had two floors. One for the bedrooms and two bathrooms. And huge living space with a cozy fireplace and big hot tub it was just a comfortable cozy feeling we had there felt just like home, and we were able to make dinner as well with the fully equiped kitchen. I would definitely recommend this to all my friends and family and book again for another trip up to whistler. Also when talking to trevor I had a couple issues with my booking situation however he was able to help deal with it very quickly and got us the exact place we needed for the getaway. There were also a helpful binder in the place for us to look at for reccomded places to check out and activities
4 out of 5 stars
Manager Response:
Thank you Diem I am glad that I could help you 🙂 Trevor
Perfect Location
Review by
Velvet B.
This condo was in a perfect location to The Village. It was a bit dated but it was quiet and very clean . The private hot tub on the deck was a bonus. It was a very comfortable stay and we will consider this location again.
5 out of 5 stars
Great apartment close to the centre of Whistler
Review by
Sophie G.
We had an awesome time staying here. Our property manage was so helpful and even let us check out late at the very last minute. The apartment was clean, had everything we needed and the location was perfect. Wouldn't hesitate to go back, or recommend to others.
5 out of 5 stars
a convenient lodging downtown
Review by
comfortable and conveniently located in Whistler. Good equipment. Would be perfect for a family.
5 out of 5 stars
Great place to stay
Review by
There was a group of 17 girls that I went with. We rented 3 apartments and they were all great! They were close to each other. They were clean. Easy to get to with luggage and also close to village.
5 out of 5 stars
Girls weekend
Review by
Sonja H.
Great location. Nice and clean. Would definitely book again.
5 out of 5 stars
Departamento muy cómodo
Review by
Angela H.
Departamento muy cómodo, calefacción con todas las comodidades, limpio todo excelente.
5 out of 5 stars
Encantador lugar. Acogedor. Quiero regresar
Review by
Patricia I.
Súper limpio, confortable, acogedor, práctico. Vistas hermosas. Me gustaría quedarme más de 3 días. Todo para cocinar, utensilios e incluso complementos que no esperas encontrar.
5 out of 5 stars
Great location!
Review by
Incredibly convenient to marketplace (walking distance) and shuttle (3 minutes to lifts). Cozy fit for 4 single adults - we had one person on the very comfortable pull-out couch. Hot tub and view are spectacular and made the apres-ski a highlight of the week. Kitchen fairly well equipped, thin white towels but plenty of them, and don't go there for TV-watching - but this condo is extremely good value for the money and we would go back. You cannot beat the convenience and location!
4 out of 5 stars
Cosy & Clean
Review by
Extremely clean apartment and a great cosy escape from the city.
5 out of 5 stars
New Years in Whistler
Review by
Nicholas S.
Great experience staying at the Glacier Reach apartments. Only issue was the wifi in our apartment didnt work so we had to connect to the neighbors which was pretty average connectivity.
5 out of 5 stars
Girls Trip to Whistler
Review by
Wendy W.
Great accommodations, close to everything. Very comfortable beds and bedding, hot tub on deck, everything we needed.We will be sure to go back.
5 out of 5 stars
Great location and Great experience
Review by
It's great experience to stay here
5 out of 5 stars
Great value
Review by
Charles R.
We usually stay at pan pacific mountainside, and I'm really glad we gave this place a try. Much better overall value then any of the village center hotels. Private hot tub eliminates the fear of an apres rush and overcrowding. Full kitchen is also great as many restaurants in whistler are pricey for the quality of food offered (rimrock cafe is Always worth a visit, though).
5 out of 5 stars
Sweet Home!
Review by
Irina L.
My family and I had a wonderful time staying at your place...feel like a home...all necessary stuff in the kitchen...quiet and cozy... We will come back soon!!!P.S. Cleaning Lady,didn't get your name,Thank you for being so nice to us...
5 out of 5 stars
Spring Break
Review by
Jon H.
Overall experience was good. Love the location and the layout of the unit. While it was clean and well equipped it did have some worn spots. Would stay again but would look for another unit with the upgraded kitchen etc.
4 out of 5 stars
3 Adults Sky vacation.
Review by
Robert H.
The pivate Hot Tub is grate after skying. The depatment was clean and the size was wright.
5 out of 5 stars
Great place
Review by
Rental home was in great condition and very quiet, plus hot tub was a big bonus. Only thing I would say is the Queen bed needs replacement, has a valley and very hard to get comfortable.
4 out of 5 stars
Great Location, Clean and Great Value
Review by
Great location, easy to access mountain on bus, clean and good value for money in Whistler.
5 out of 5 stars
Glaciers Reach
Review by
Loved it. About 10-15 minute walk to gondola but otherwise perfect
5 out of 5 stars
A big family from stockholm, sweden
Review by
Mats T.
A very nice and fully equipped apartment with a convenient location
5 out of 5 stars
Will definitely be back next year!
Review by
Donald L.
This is our 2nd year renting with Trevor. Location is very convenient, close to IGA, liquor store, kids playground and skating rink. Love the 2nd floor private hot tub. Very clean place. Only knock is that the TV is smaller than in the pics and I couldn't get the hot tub to stay hot enough after about 30min (all first world problems). Will definitely return next year!
5 out of 5 stars
Great Time
Review by
Jill W.
Wonderful stay
5 out of 5 stars
Whistler Vacation
Review by
Sharon K.
We enjoyed our whistler vacation with our family, unfortunately we could not get the oven to work on Christmas day, but other than that I would definitely recommend it to others.
5 out of 5 stars
Excellent Weekend
Review by
David O.
Would definately rent this (or similar) units again. Clean and conveniently located. Highly recommended.
5 out of 5 stars
fantastic two day relaxing getaway
Review by
Tammy R.
so restful, want to return soon
5 out of 5 stars
Fall getaway with friends
Review by
Natalie B.
Very spacious, clean, comfortable and close to the heart of whistler. Views of mountains/trees from Hottub are great! Reasonably priced. Would highly recommend a stay here!
5 out of 5 stars
Great "Home Away from Home"
Review by
We enjoyed our 6 night stay in our condo. It was immaculate, comfortable and in a great location close to the village. The Staff (Sara) and Trevor were very helpful and friendly. The balcony with hot tub was a bonus plus the one off bedroom had a great view. Will be back...
5 out of 5 stars
Fantastic Canada
Review by
Shogo N.
All accomodations are quite well.especially patio bathing,much enough electric facilities.Also very convenient with tow beds,double 's very close to the market.
5 out of 5 stars
Excellent apartment
Review by
Located in an excellent position, clean, well appointed with everything we needed (even down to washing powder, dishwasher powder etc), this was an excellent apartment. The one downside was the noise from hot tubs and air con units from other nearby apartments which was intrusive at times.
4 out of 5 stars
Great location, great flat
Review by
This was a great place to spend a few days in Whistler with my family. We have two young kids (ages 7 and 3) and the short distance to the Olympic Plaza and playground was a real plus. We also enjoyed getting directly on the village trail for a short run or hike to Lost Lake. The apartment was perfect for our needs, not too fancy but had everything we needed.
5 out of 5 stars
Perfect Place to Stay for the Pemberton Festival!
Review by
Adrienne D.
We have stayed at Glacier Reach many times always booking through AllSeason Vacation Rentals. We are never disappointed with our choice! The units are comfortable, practical and any issues we have ever had are addressed immediately. For this particular adventure, my husband and I brought up our 16 year old daughter and 5 of her friends to attend the Pemberton Music Festival. It was an ideal location as it was a 5 minute walk to the Pemberton Shuttle. Every morning we went for a bike ride, then spent time at the pool and then off to the festival. Heaven!!!! Can't wait until next year:-)
5 out of 5 stars
Glaciers Reach
Review by
This is a townhome located very close to Whistler village. It is a 3-level setup, with living room and kitchen in the first floor, a bathroom in the second floor and a bedroom and suite in 3rd floor. Overall very nice, my only complaint is that there is only air conditioning on the 3rd floor and it was very warm on the days I was there.
4 out of 5 stars
Tough Mudder
Review by
Great room with all the amenities. Loved the hottub. Only downside was the porch sliding screen door was not in working condition (fell off when I tried to close it) so the bugs got in as it was too warm to have the door shut.
4 out of 5 stars
Glaciers reach
Review by
Paul C.
A nice couple of days, location was ok, bit of a walk,bus ride to lifts,opted tus day lots on black comb Unit was good,clean, older complex, free parking a plus
4 out of 5 stars
Great location
Review by
Beatrix K.
Great location - very close to shops, restaurants and skiing. Trevor took care of us from the moment we had booked. Great managementf!
5 out of 5 stars
Roomy accommodations
Review by
Andrew M.
Another successful rental from Trevor. We keep returning to Glaciers Reach because accommodations are comfortable, clean and conveniently located close to the Whistler Village. Bit of noise from partying neighbours, but otherwise no concerns.
4 out of 5 stars
Nice stay in Glaciers Reach
Review by
Vital C.
Very nice, good location, clean. The only suggestion is to have someone cleaning the room every 3-4 days.
4 out of 5 stars
Great location, clean and comfortable
Review by
Katherine A.
We had a wonderful vacation in Whistler. This was our first time and we were worried we may have been too far away from the hills. This location is ideal as you are literally across the road from the grocery store and the walking path that meanders thru the village. The unit was very clean and kitchen is very well equipped to prepare great family meals. We enjoyed the hot tub after a long day and the beds were comfortable. We would definitely go back
5 out of 5 stars
Excellent position - clean tidy and well furnished.
Review by
Glennis S.
We were four adults with no car - excellent place walking distance to the center. Clean tidy well equipped with all that you would need. Certainly recommend it to others. Excellent restaurants in walking distance.
5 out of 5 stars
Perfect for a family vacation
Review by
Our first stay at Glaciers Reach was many years ago and it was a very positive experience. This time it is a smaller unit for just the four of us so the configuration is also different. It was just the right amount of space for us, including two teenagers. We reserved through , which only provided confirmation with property address, so when we arrived, we had to call to find the unit # and parking space from the management company owner, Traver, who promptly provided helpful answers. We loved having a full kitchen stocked with all needed cookware and utensils. The house was clean and well maintained. The beds were comfortable. The best is the hot tub. Did not think we would use it on warm/hot days, but it was a perfect place to relax the muscles and mind after a day of zip-lining, hiking and Peak-to-Peak gondola rides. Market Grocery is only a few minutes of walk from Glaciers Reach. Would go back again in the future.
5 out of 5 stars
Great stat
Review by
Willem K.
Luxurious condo with all you need to make your stay comfortable.Especially the hot tub with magnificent view.
4 out of 5 stars
very nice location on a beatiful area
Review by
Tobias L.
very nice, well equiped, nice town, no BBQ
4 out of 5 stars
Great Summer Getaway spot
Review by
Jill R.
We spent several nights in Whistler as a family get away - this was a perfect condo for our family of four. The location was perfect, beds comfy, it was an unusually hot week in Whistler and we were thankful for the air conditioning. Loved the book of suggested places to go - we used several of your recommendations and were thrilled with what we experienced.
4 out of 5 stars
I have given this review a title
Review by
Jesse S.
Very nice unit, good location by the village. Only real complaints were there were a lot of parties there in adjacent units which disturbed the peace (It was the May long weekend).
4 out of 5 stars
All girls ski trip.
Review by
Overall a comfortable place to stay. This 2nd floor property was more private than the 1st floor we had last time. The free shuttle to lift was a convenient and easy 1 min walk away. Would consider it again for our next girls ski trip to Whistler.
5 out of 5 stars
Wonderful, comfortable stay for the family.
Review by
Pamela C.
From booking to follow up, the entire process was seamless, professional and prompt. All requests and questions were answered very quickly within the hour. The townhome was spacious, clean, well maintained. Parking was easy. Very close to the bus route to the village and the market place. So convenient. The neighbours were nice and a family friendly location. Very quiet in the evening. The hot tub was perfect for our family of 4. I will definitely book again and perhaps with other families in the summer.
5 out of 5 stars
Fun, Spaceious, Accomodating
Review by
Trevor was professional in providing whatever services were required. The rooms were in great conditions and all amenities were present and functional. There was even an xbox in the room! Only minor detail is I suggest washing dishes before you use them. Either previous customers or cleaners did not do a thorough job.Overall great place.
4 out of 5 stars
Great Location
Review by
Kristina S.
Great location. Easy walk to the village, slopes, shopping, and restaurants. We will definitely be back.
5 out of 5 stars
whistler home with hot tub
Review by
It was good,but the next door is toooooo noisy
4 out of 5 stars
Awesome stay.
Review by
The resort was awesome. Xbox was older but kept the kids happy.. Very clean has everything! Also we did forget a pair of Jordan shoes, Trevor the resort manager was so good to us and sent the shoes within a few days. It was out of his way to find them and send. We will stay there again, was a good family vacation.
5 out of 5 stars
whistler stay
Review by
great two bedroom for a family stay
4 out of 5 stars
Liked it
Review by
Keivan R.
Very nice location but parking is not organized in this building !
3 out of 5 stars
Steve and Michelle
Review by
Steve A.
Thanks again Trevor!
5 out of 5 stars
Great!
Review by
Great location and property manager! Only issue was lumpy mattresses.
5 out of 5 stars
Ski Instructors from Andorra
Review by
Peter S.
Great location far away enough from the party seen, Great to have bus stop accros the sreeet. Handy to supermarket& Avis rental.Clean tidy every thing worked. Would stay again.
5 out of 5 stars
Excellent place to stay!
Review by
Dave C.
2nd time we have stayed at Glaciers Reach and again, love it! Love the location, amenities (bbq, hot tub, fireplace, air/con in the summer, etc. ect.)!
5 out of 5 stars
Great Stay
Review by
James T.
Had a great time. Will recommend to friends and will be planning to stay again
5 out of 5 stars
A great week in Whistler.
Review by
Douglas S.
This is our second year staying in Glacer's Reach and again we had a great time. We rode everyday and slept like babies. We will be back next year for sure.
5 out of 5 stars
This was everything we expected. We being able to come "home".
Review by
Anita T.
This place was in a great location, just across the street from the village, so it offed more privacy than the places inside. The private hot tub was nice after a long day of hiking and walking around. Trevor was helpful and readily available. The price was more than competitive and we thoroughly enjoyed the experience.
5 out of 5 stars
Thank you
Review by
Louis C.
Huge Thank you to the wonderful Sara.Thanks for a great stay Trevor.
4 out of 5 stars
Clean & Tidy
Review by
David M.
The unit overall was clean, well stocked and seemed to be in a quiet part of the complex.
4 out of 5 stars
Great Stay at Glacier's Reach
Review by
Adam J.
We stayed in a group of 5.5 individuals, as we had an 11 month old infant travelling with us. Upon arrival, we found the property to be spotless and ready for use. We were impressed with all of the amenities offered, including a functional dishwasher, washer and dryer. Plates and the like were all also included, which made it a breeze to start settling in immediately. We also didn't find noise to be an issue, even for our baby. The property does come with a pool, which looked very nice, but we never got around to using it. The location of the complex itself cannot be beat, and we rate the overall holiday as being extremely memorable.
5 out of 5 stars
Glacier Creek
Review by
Mrs. M A R.
Had an Amazing time, everything was perfect
5 out of 5 stars
The comforts of home
Review by
Dianne M.
Very comfortable at an affordable price. Staying at this location helped make our vacation truely enjoyable.
4 out of 5 stars
Whistler Canada Day
Review by
Overall stay was amazing! Hot tub was awesome! The only thing that didn't cooperate was the weather!
5 out of 5 stars
Great location nice and quiet
Review by
Jim & Loretta A.
Great location on the edge of the village. It was nice and quite so we slept well but within walking distance of everything in the village. Loved it would definitely stay there again.
5 out of 5 stars
Pleasant stay with only a few minor issues
Review by
John M.
Overall a great stay with few items to mention:1. Hot tub with four people in it tended to spill water over the edge onto the deck, maybe a bit less full?2. Guest bath hot water sink knob broken and fell off the faucet.3. Master bath shower curtain rod would not stay up, fell down couple times, tried to tighten but rubber end was missing to make it grip properly4. Left side blind in master came out of metal attachment and fell to the floor, I was able to put it back together but it looks like it will continue to come out at times.
4 out of 5 stars
Manager Response:
Thanks for the heads up, I have repaired most of the items on the list. Trevor (manager)
Awesome rental
Review by
Anne K.
We had a fantastic 3 night stay, everything was exactly as described. The hot tub was great, the linens were spotless and there was plenty of space. Even the sofa bed in the lounge was comfortable! Its a perfect location for everything in Whistler too.
5 out of 5 stars
Another good stay
Review by
Joel M.
Great value, and Trevor is great to do business with. I appreciate how responsive he is to his guests, and that he rewards repeat customers. We intend to keep coming back.
5 out of 5 stars
Weekend getaway = woot!!!
Review by
We were looking for a cheap but nice place to have a couples getaway. When we got there, we were blown away by how nice it was. Fully stocked kitchen, bathroom soaps and shampoo, and the Hot Tub ready at 104 degrees!!!! We had trouble with the fireplace not being lit. However, one call to Trevor and he was there so fast to fix it himself! Definitely will be going again. Thanks a lot Trevor!
5 out of 5 stars
Contact Us