7205 Seasons at Sandpoint (Condominium)
3 Bedroom(s) | 2 Bathroom(s) | Sleeps 7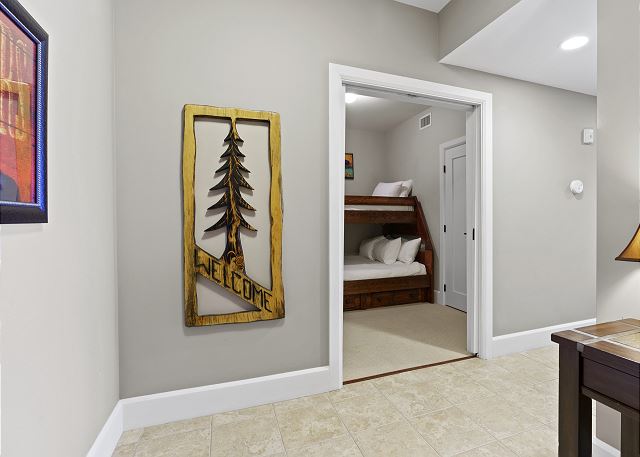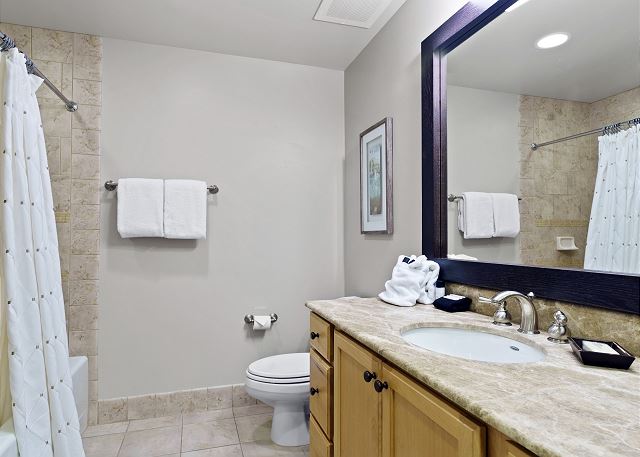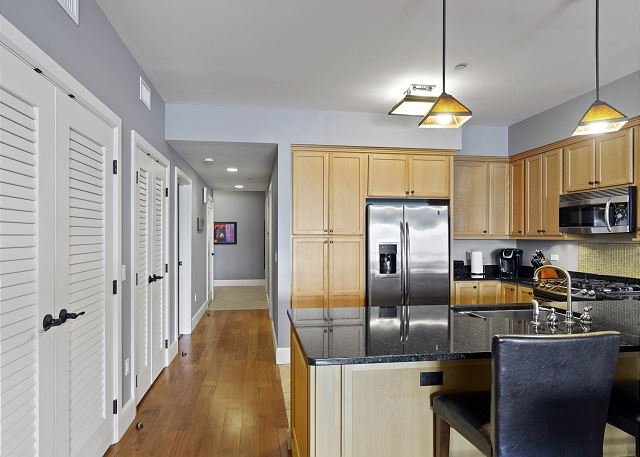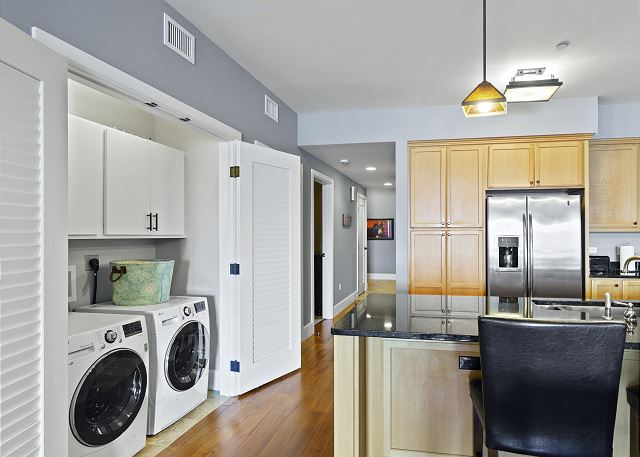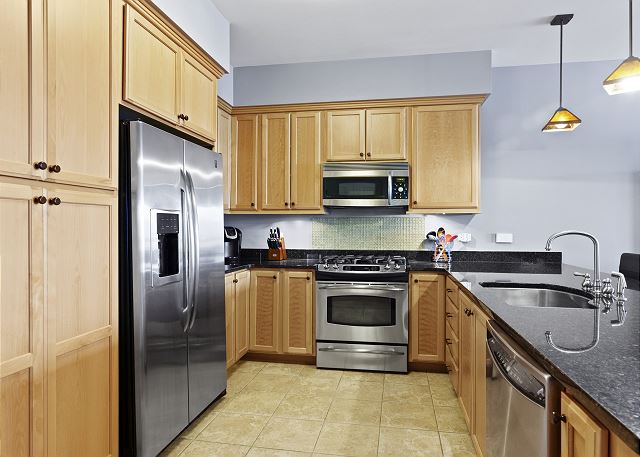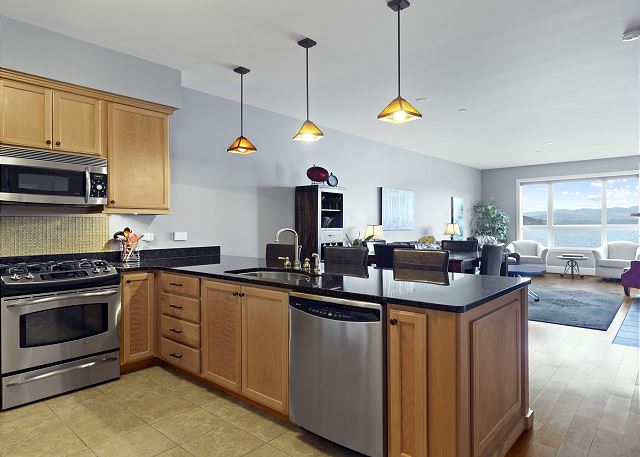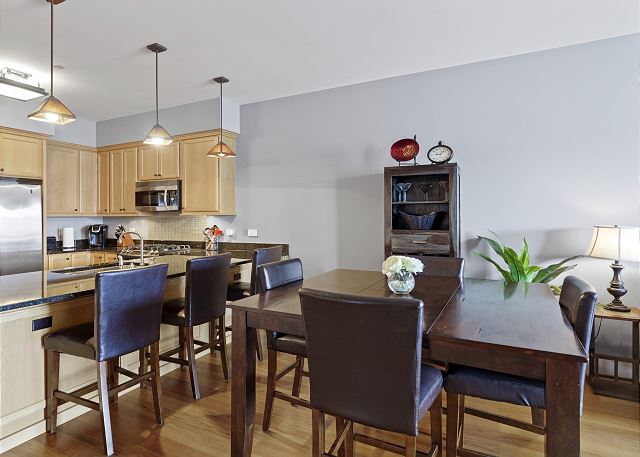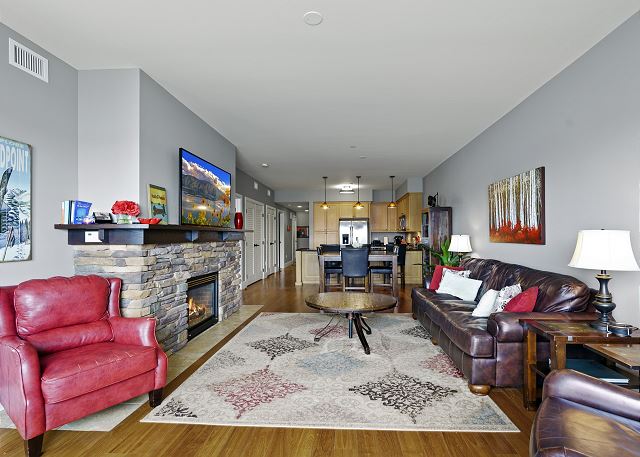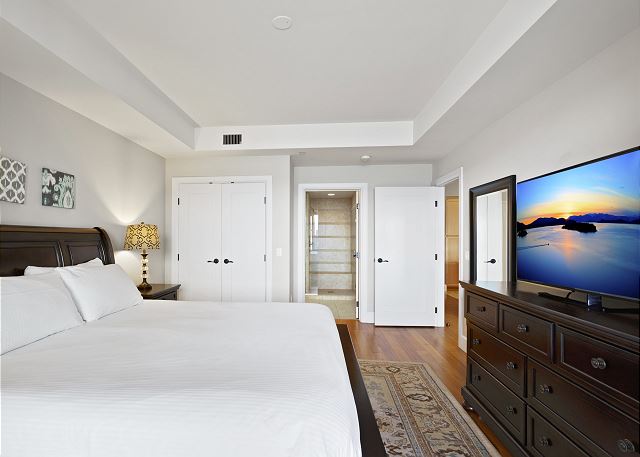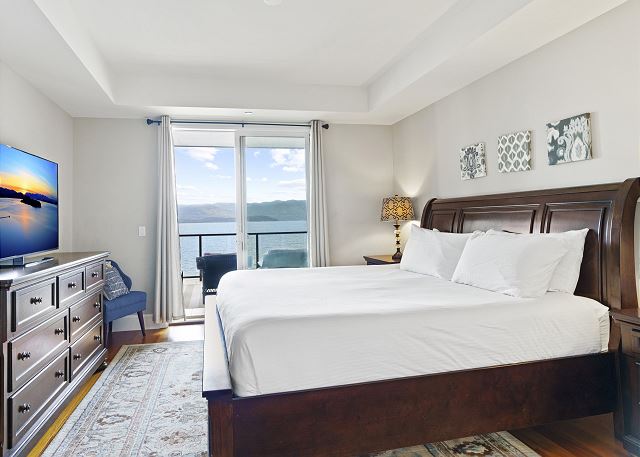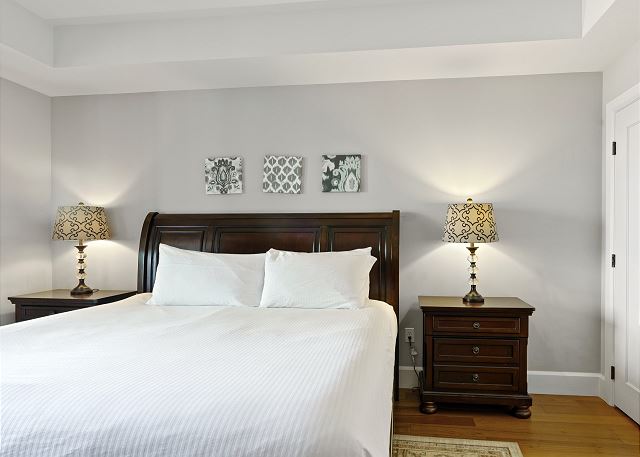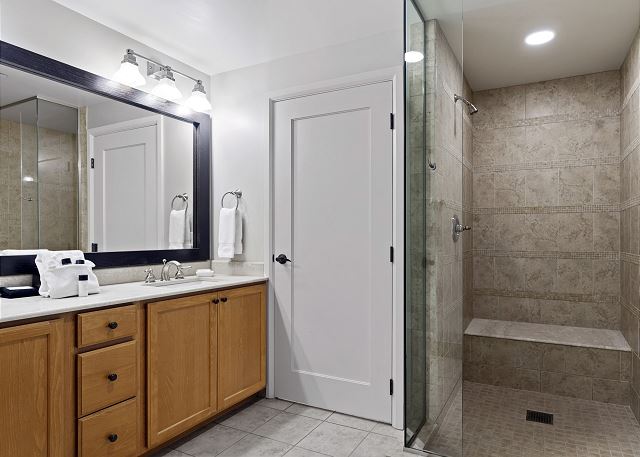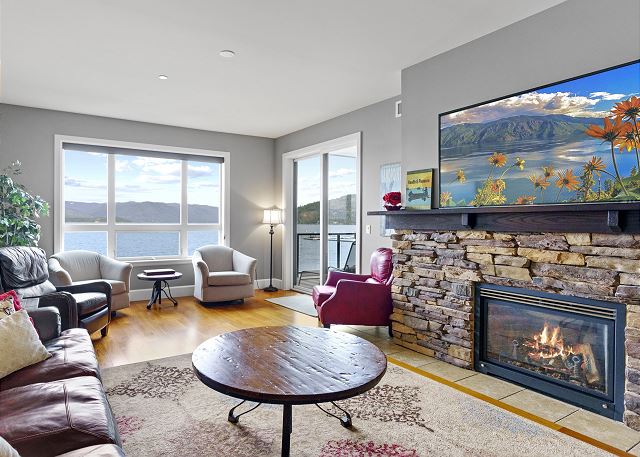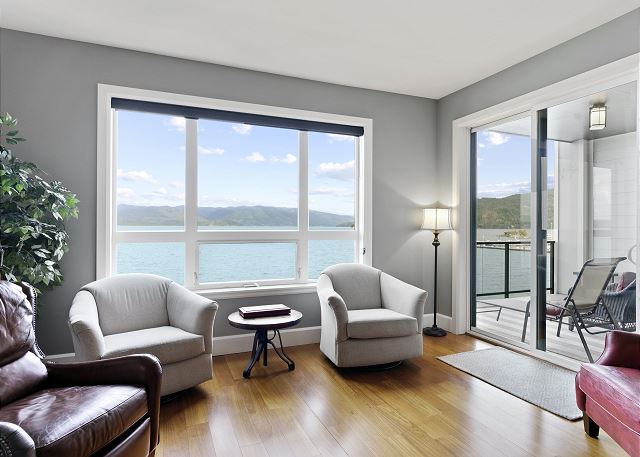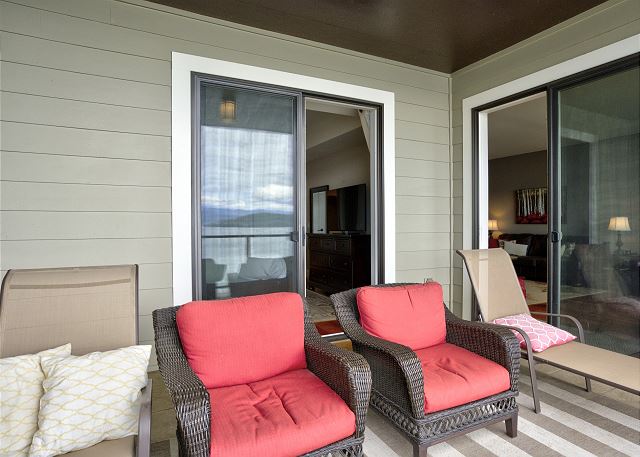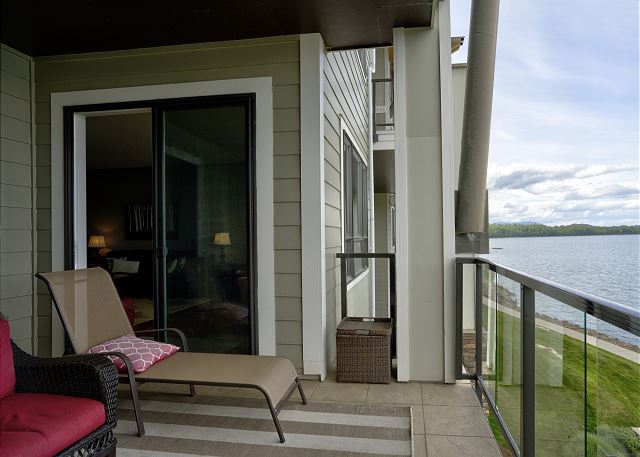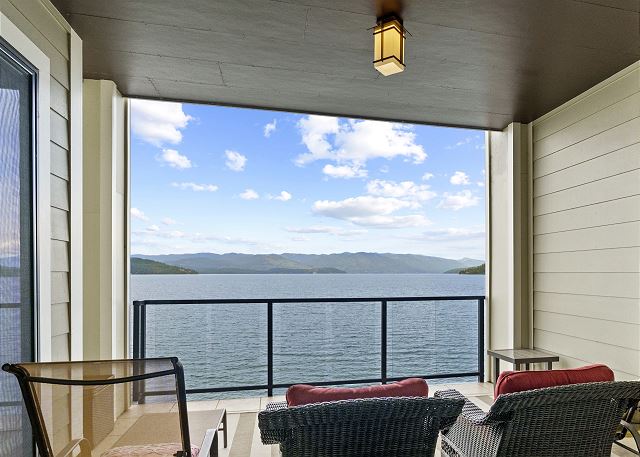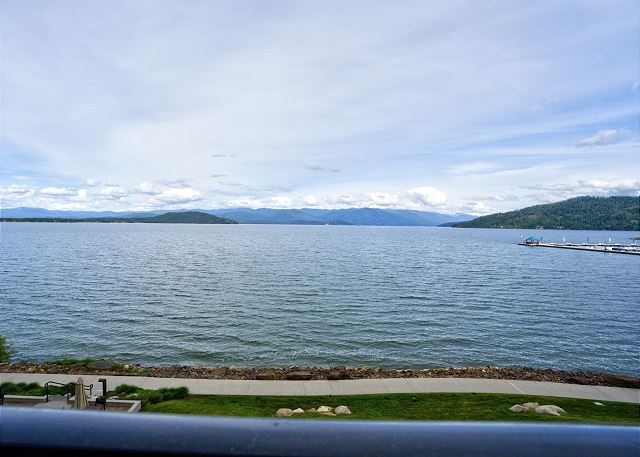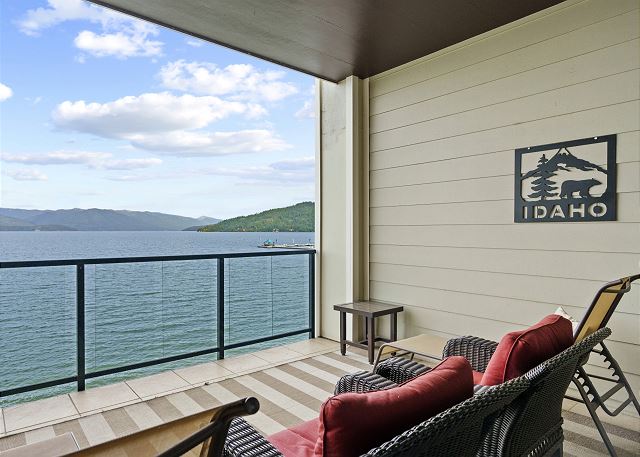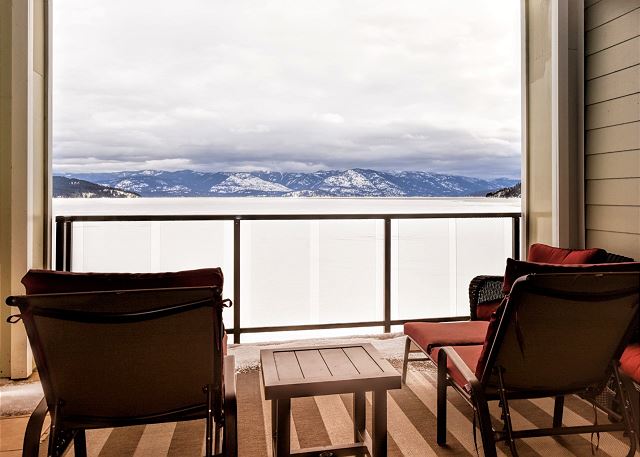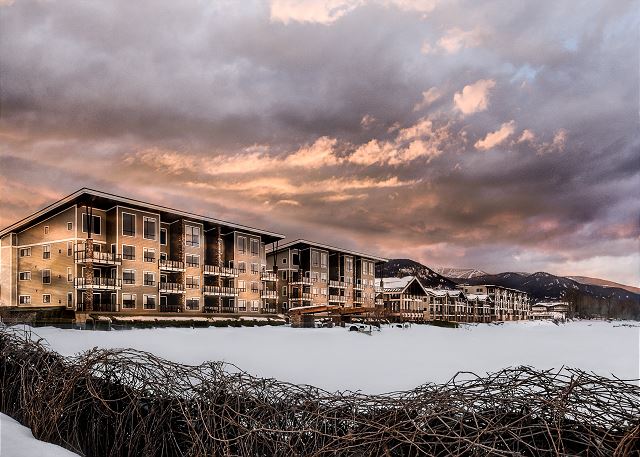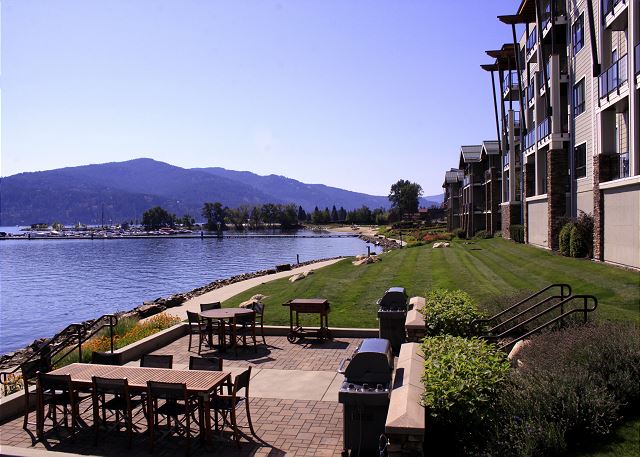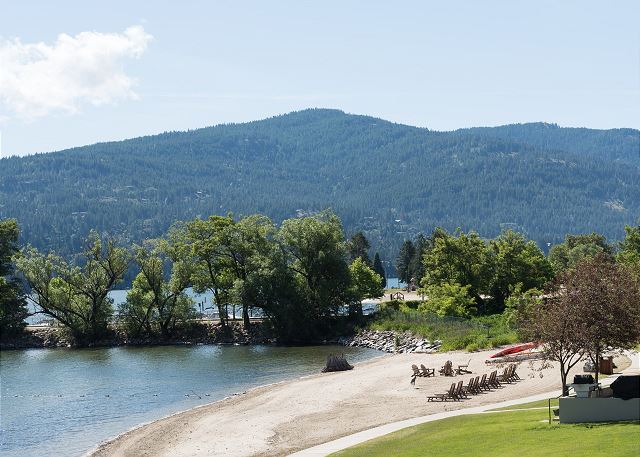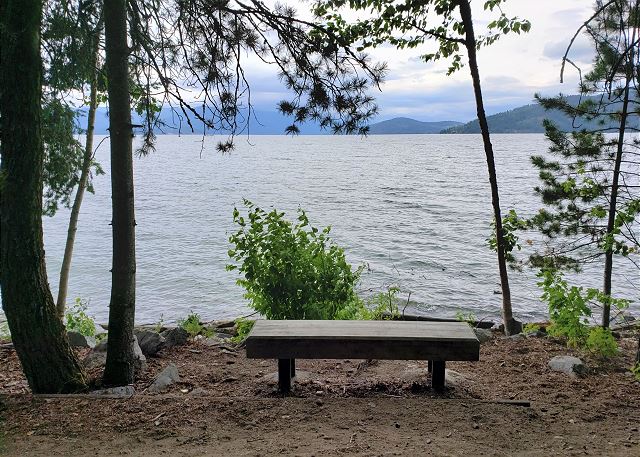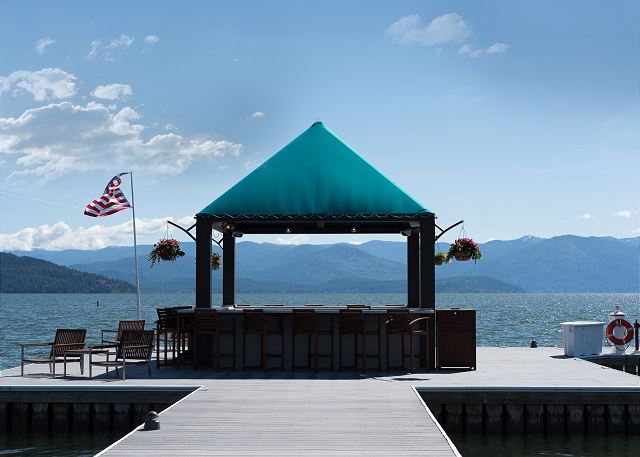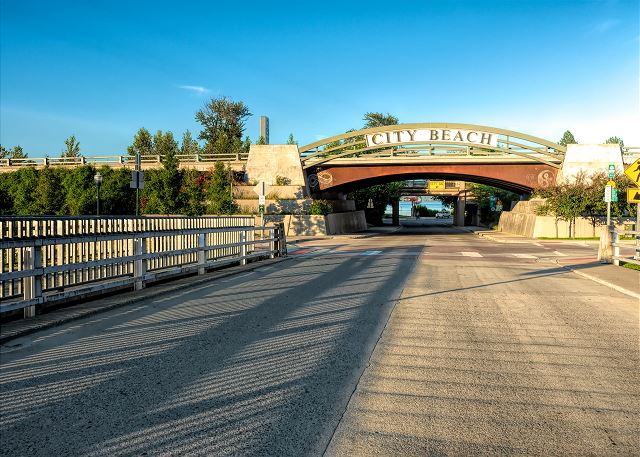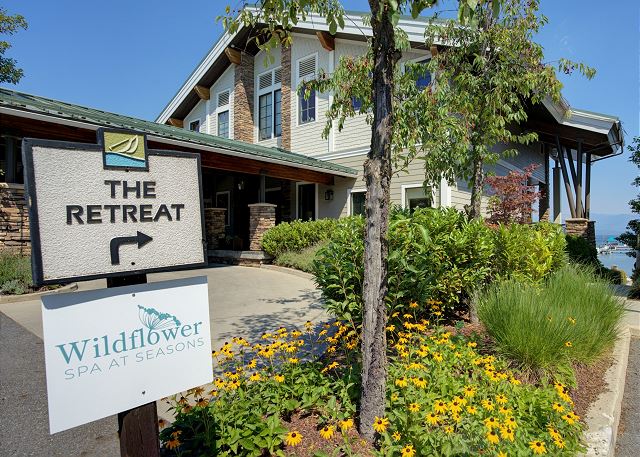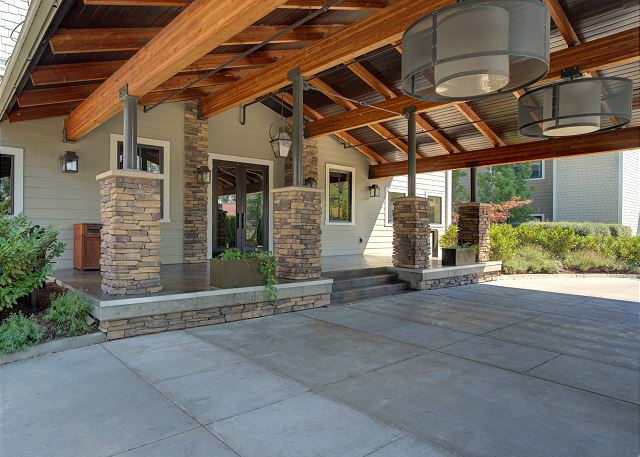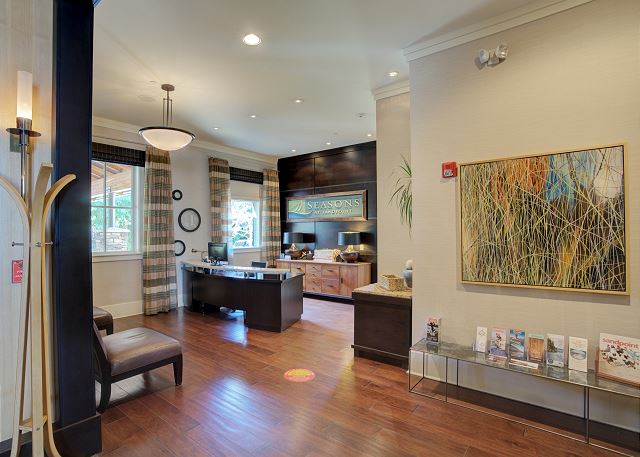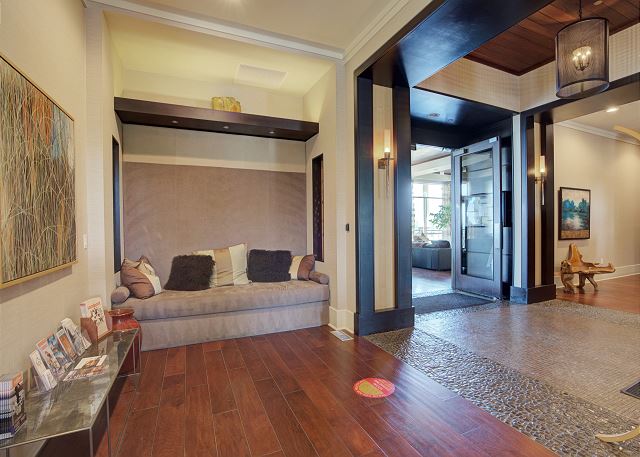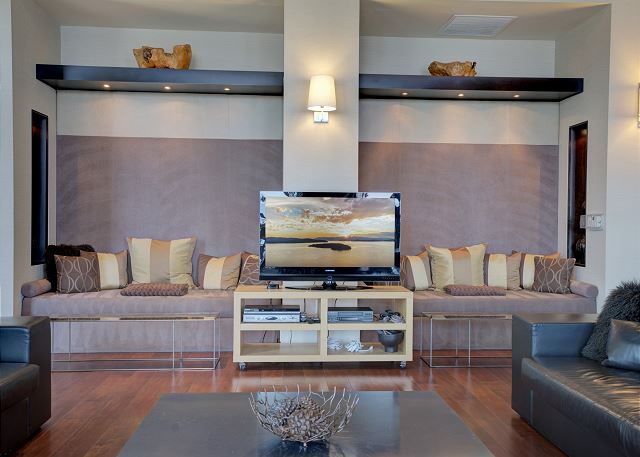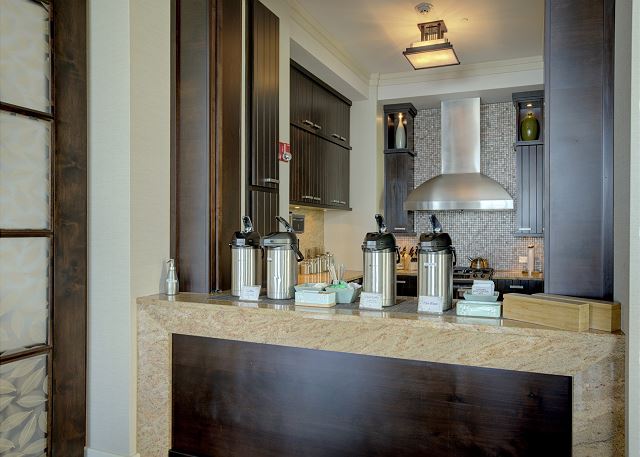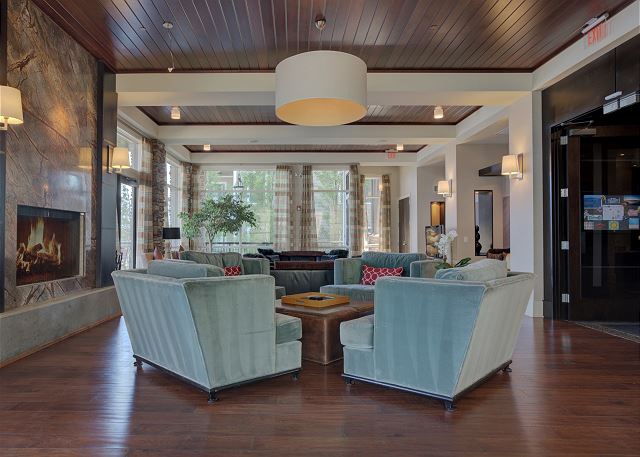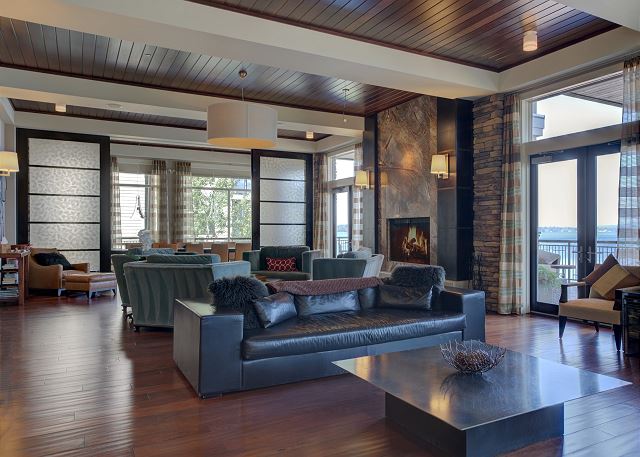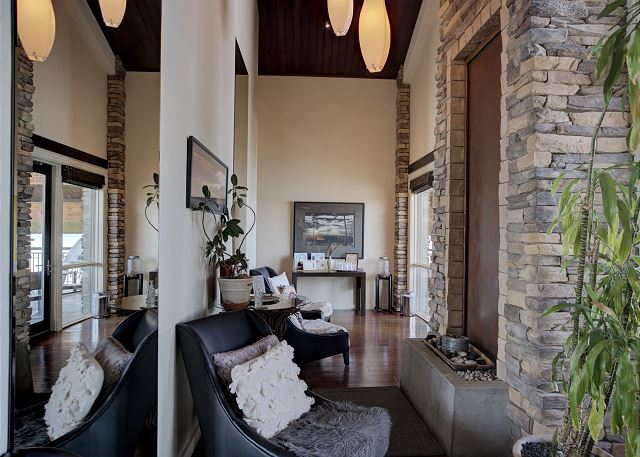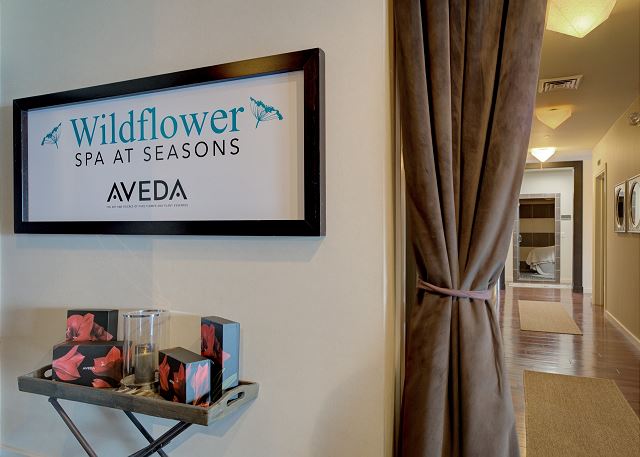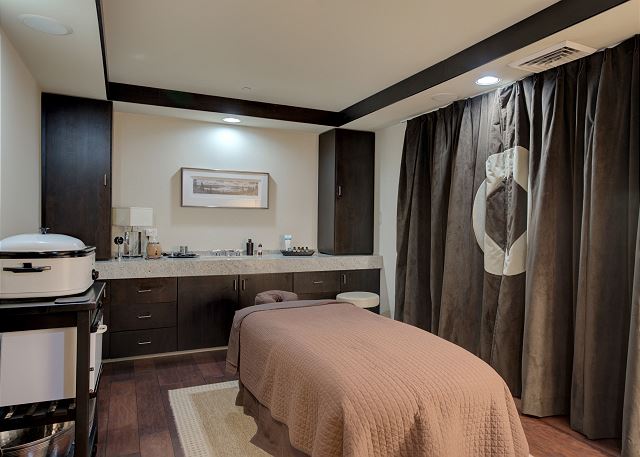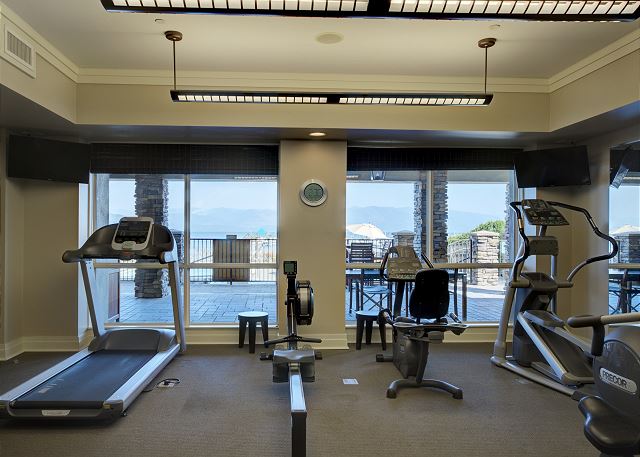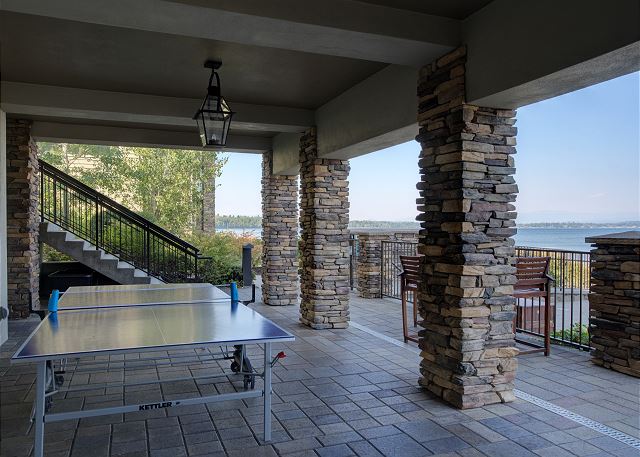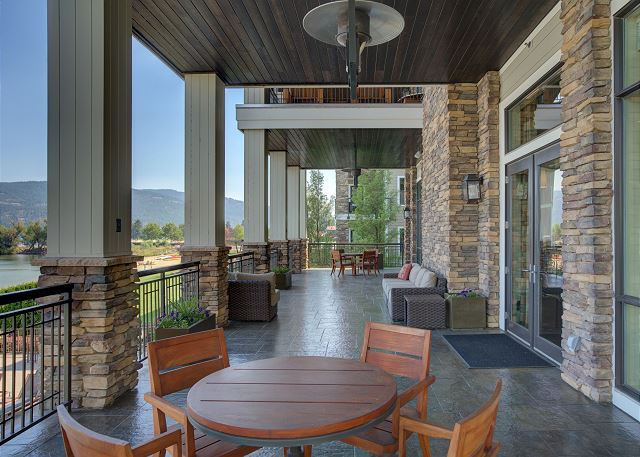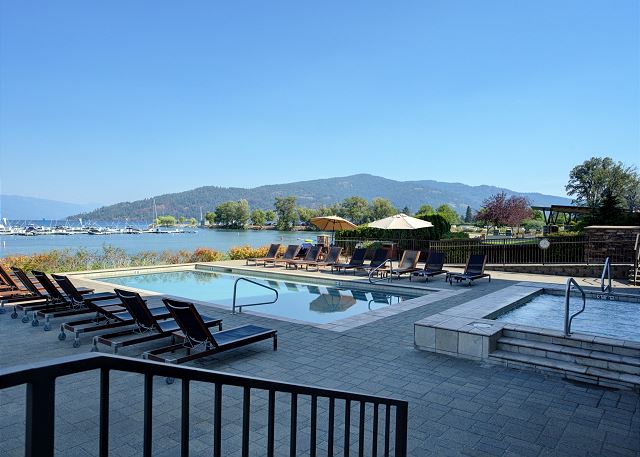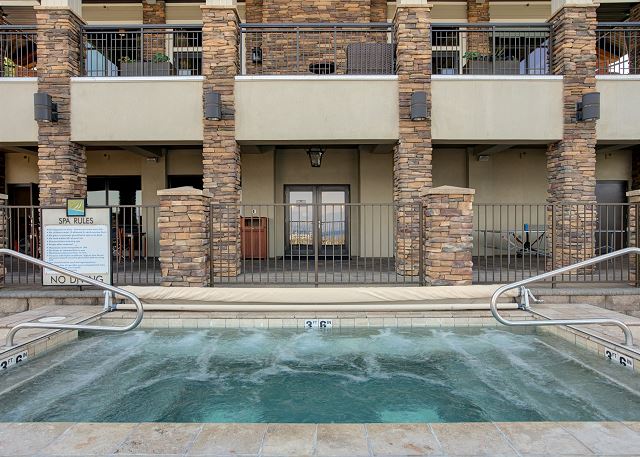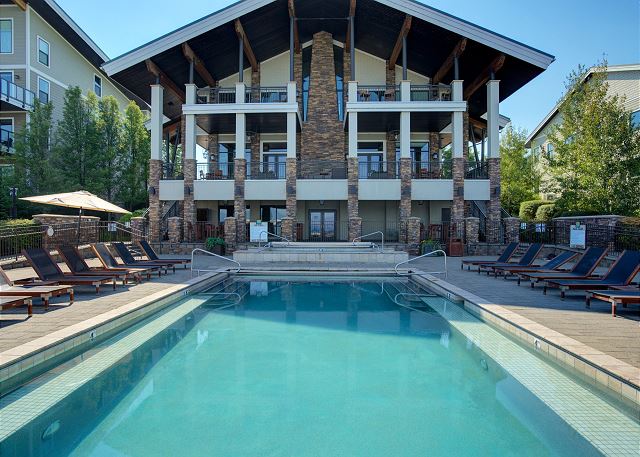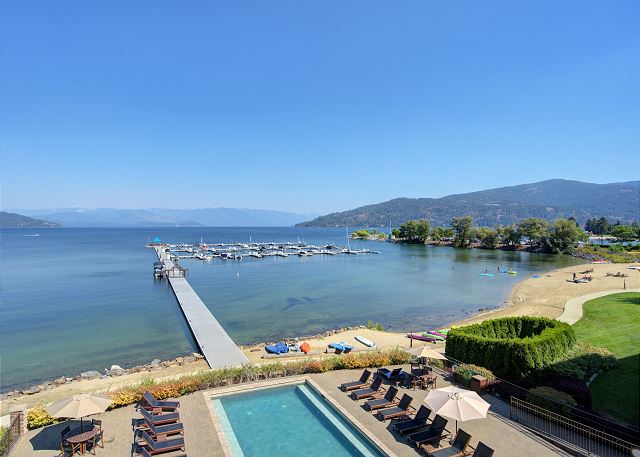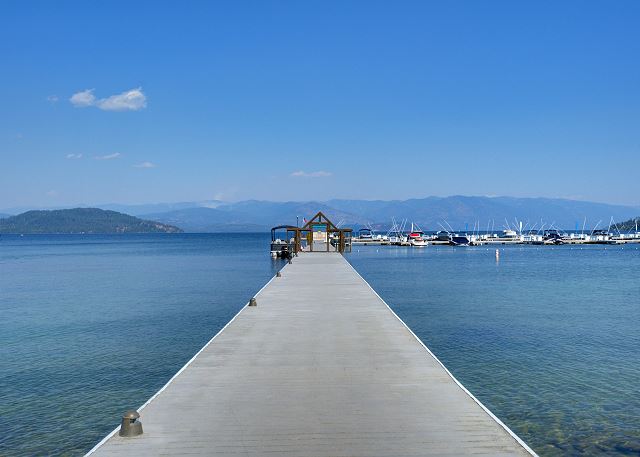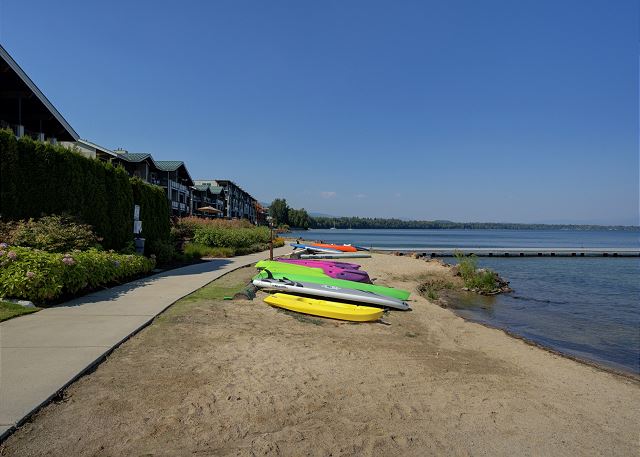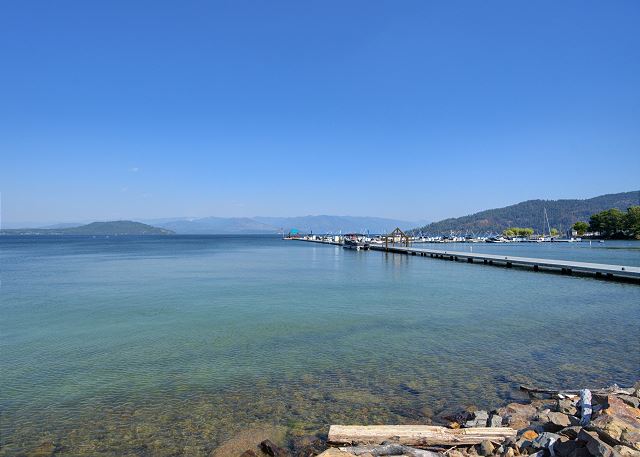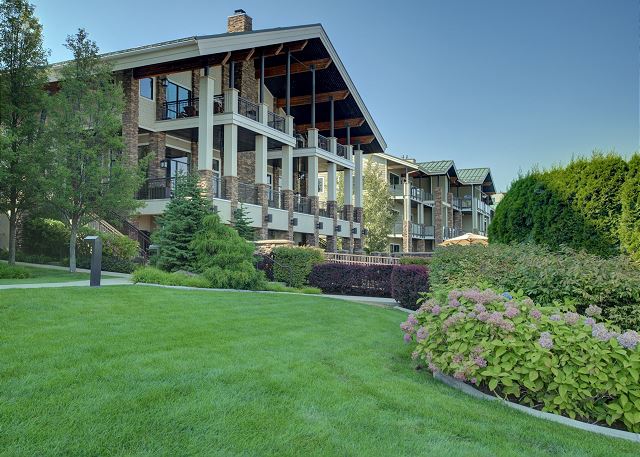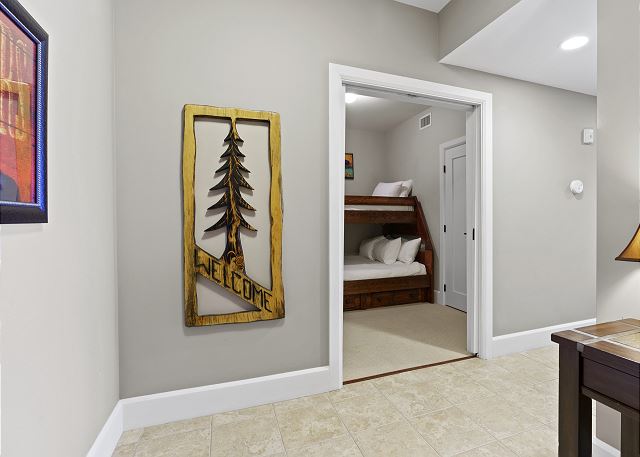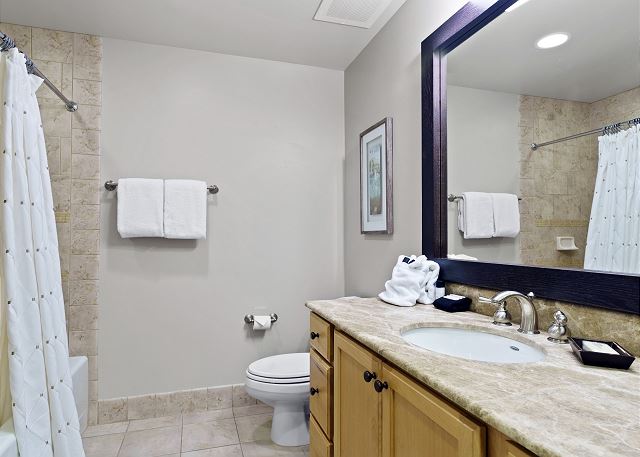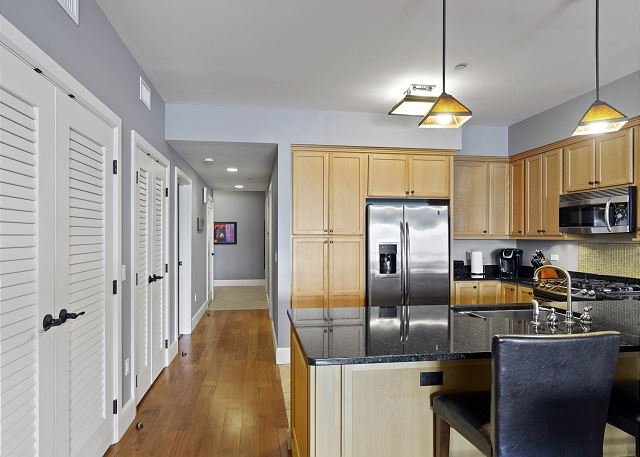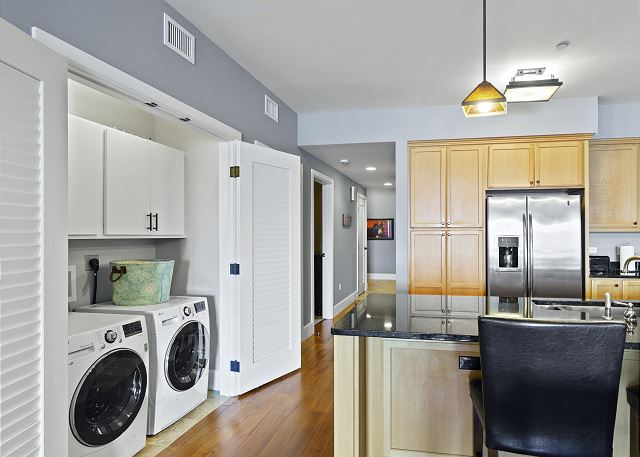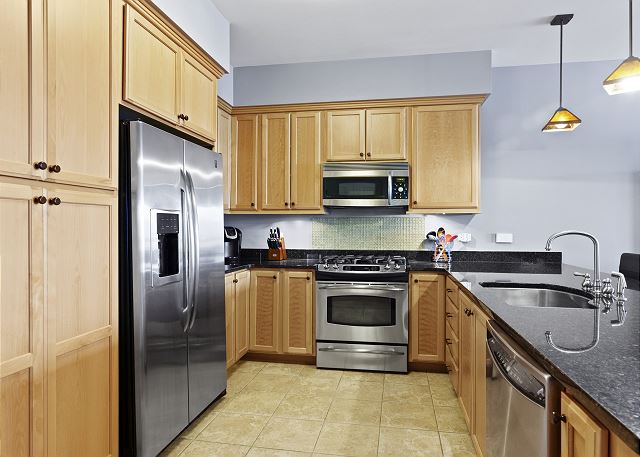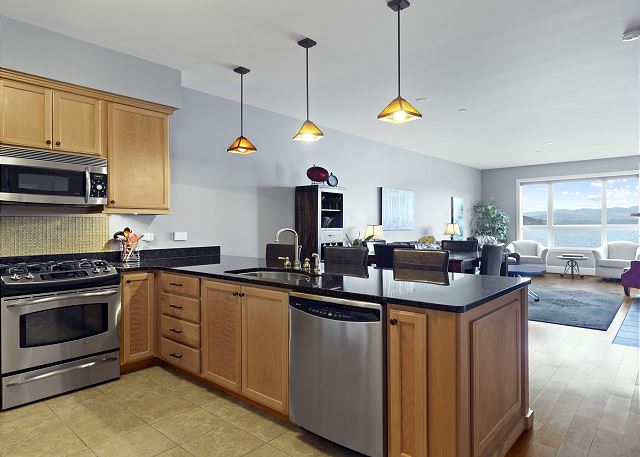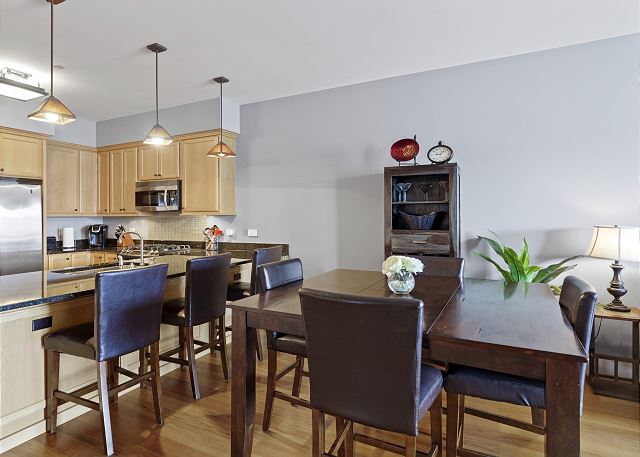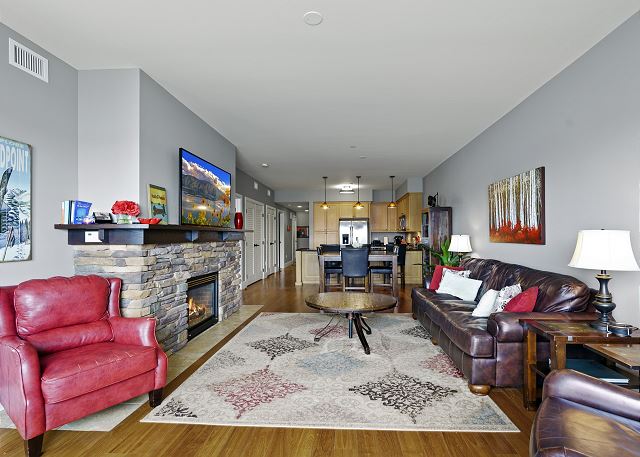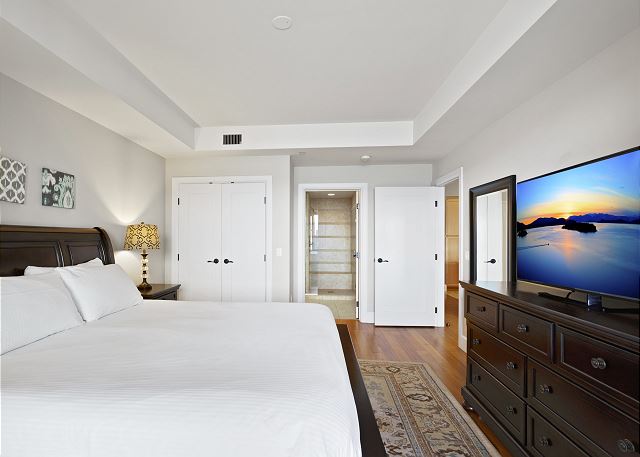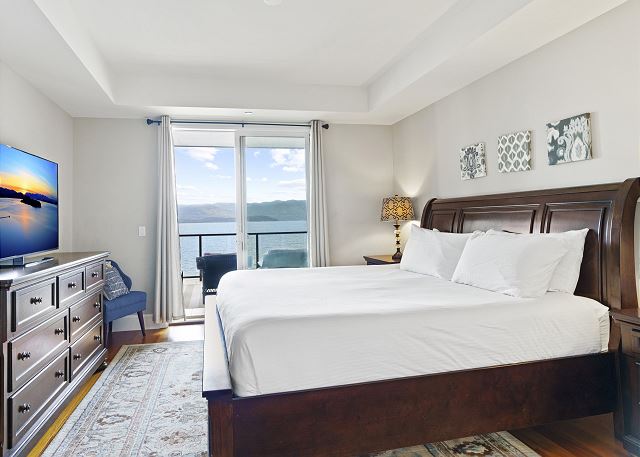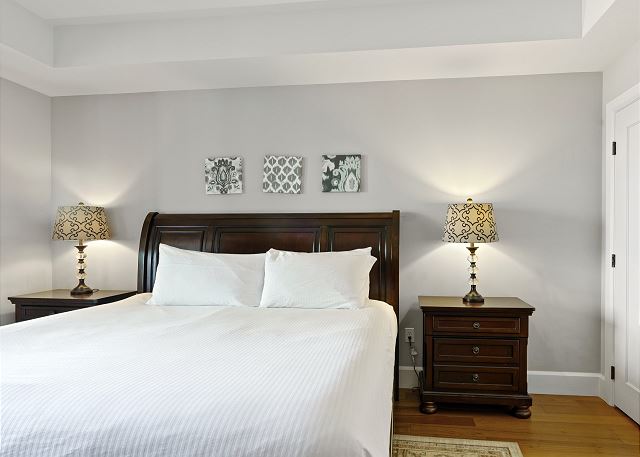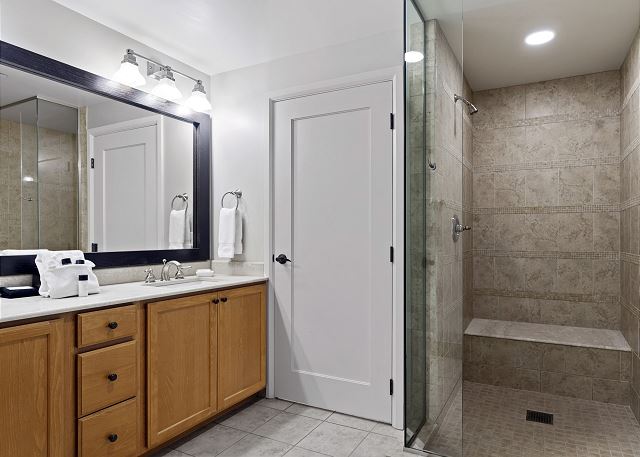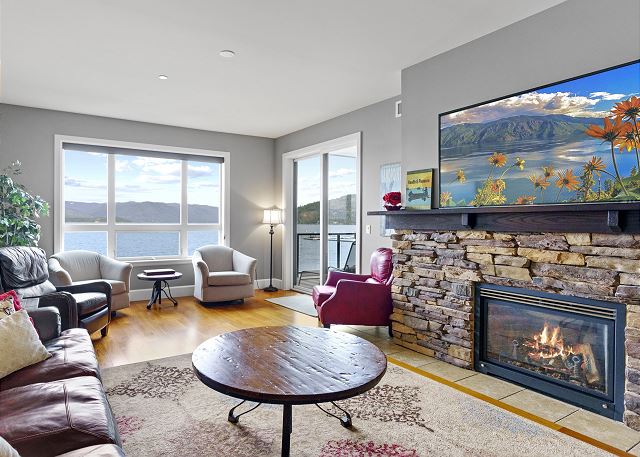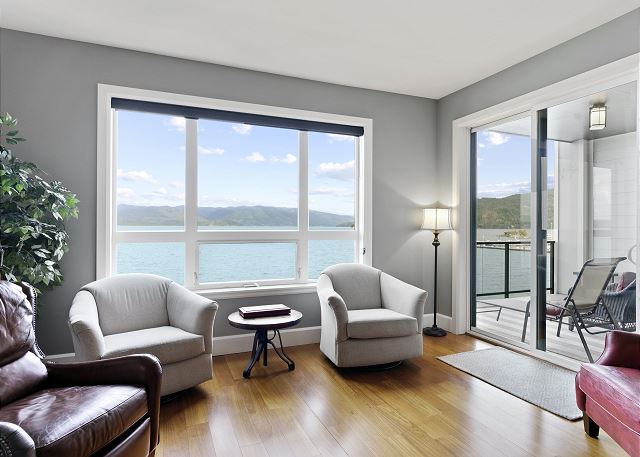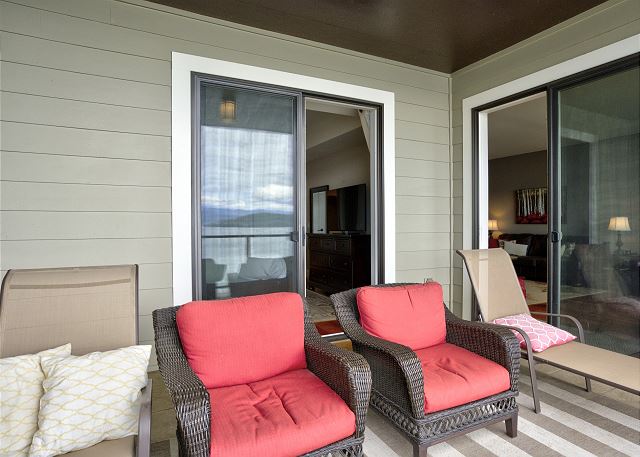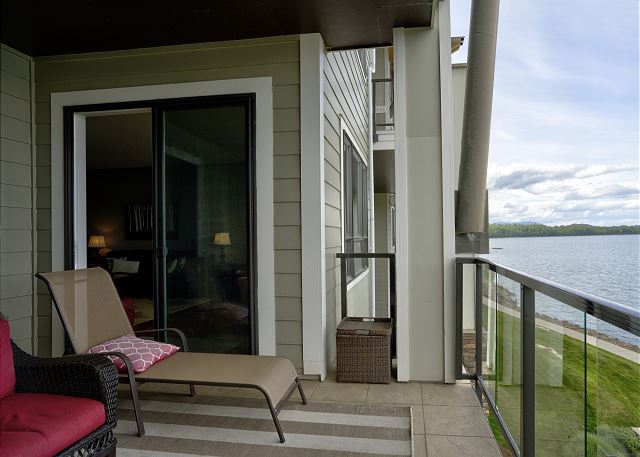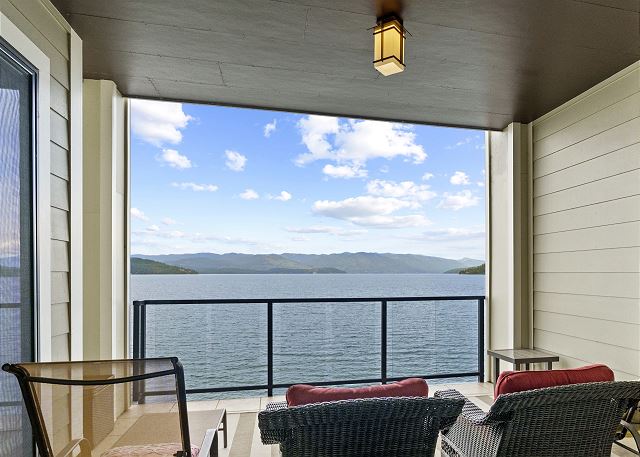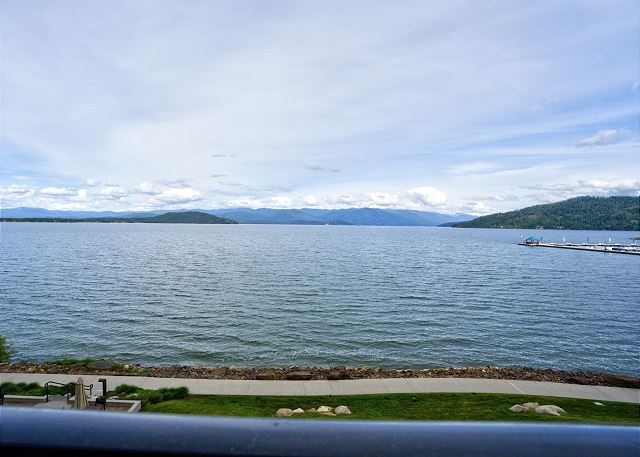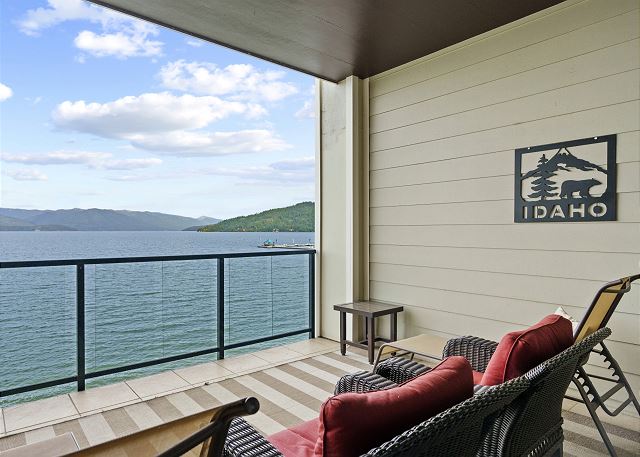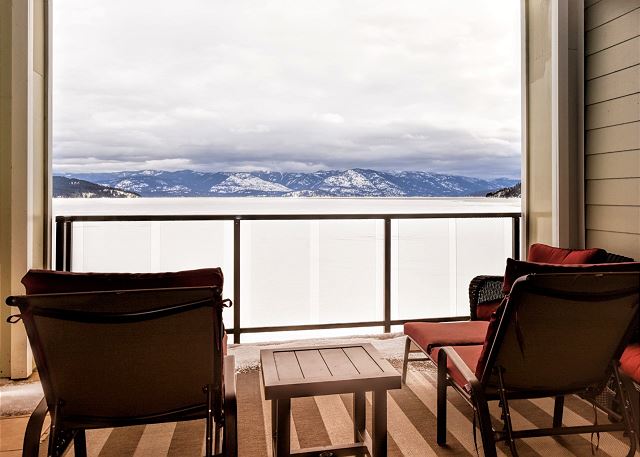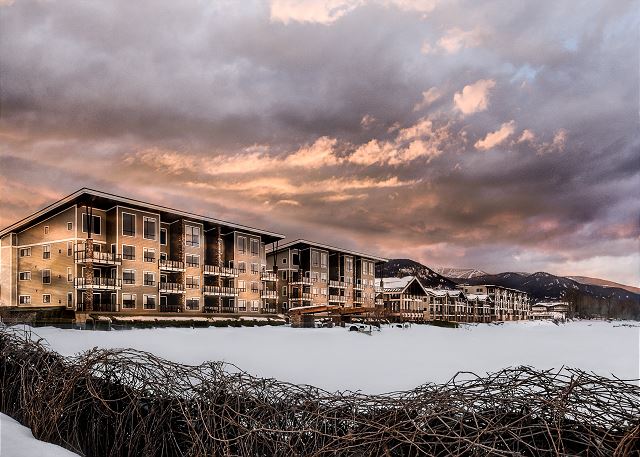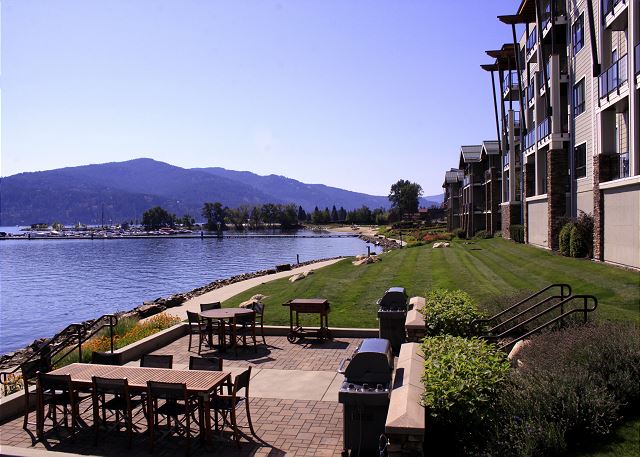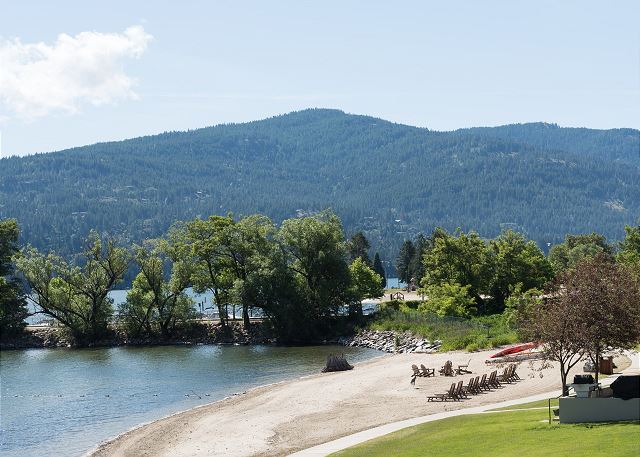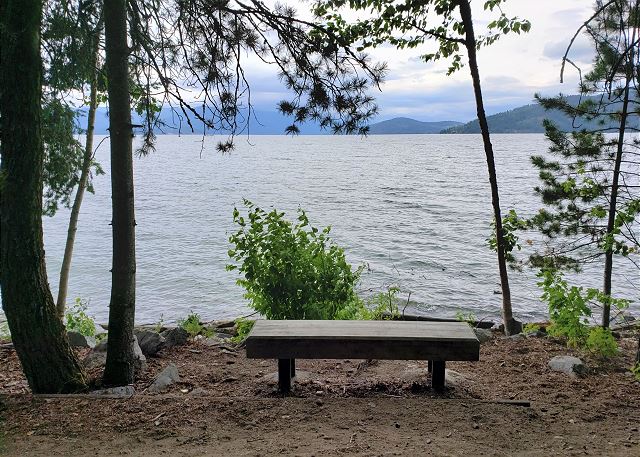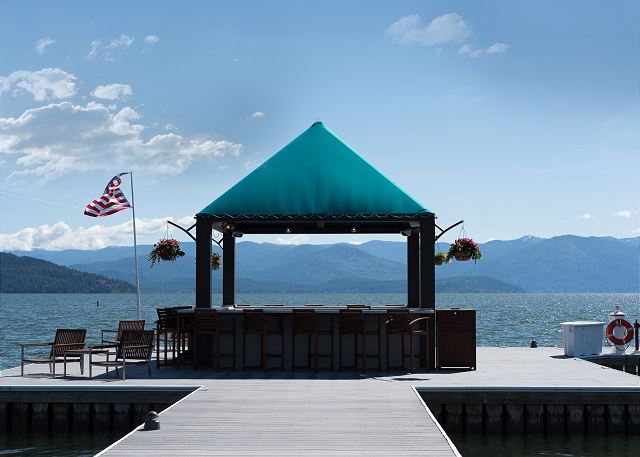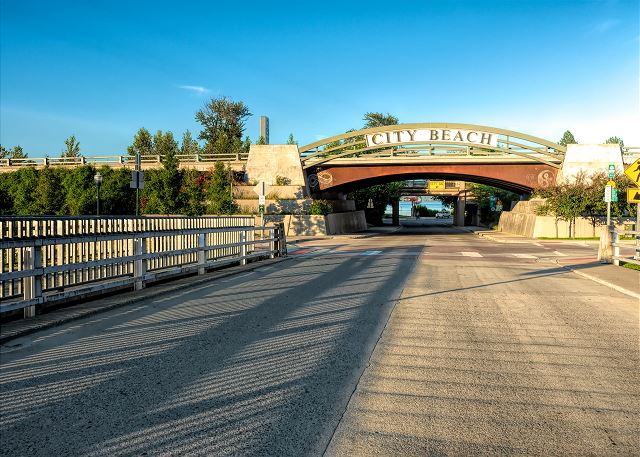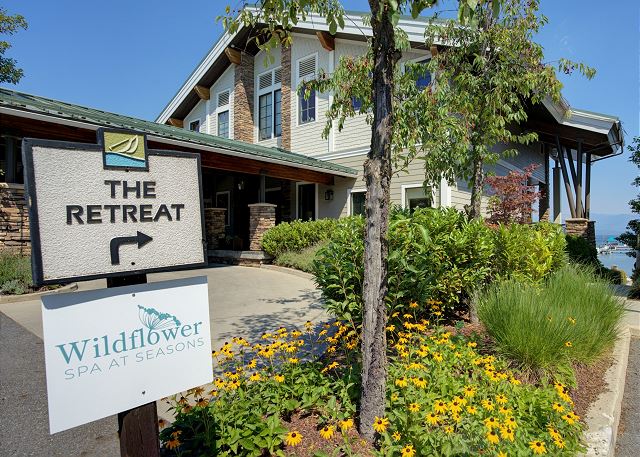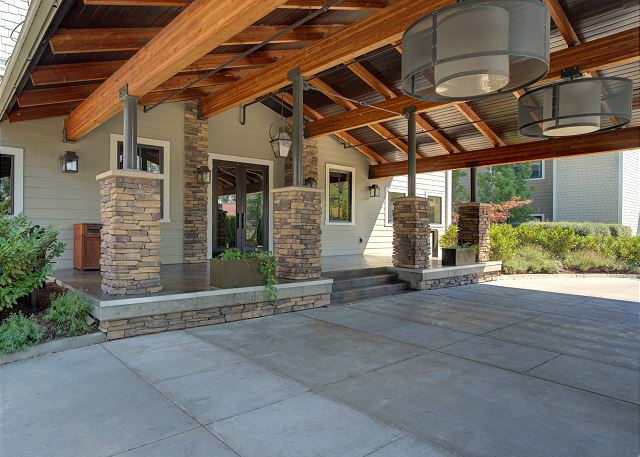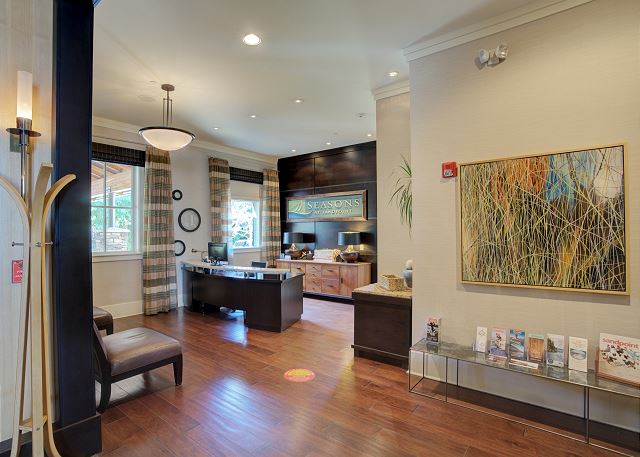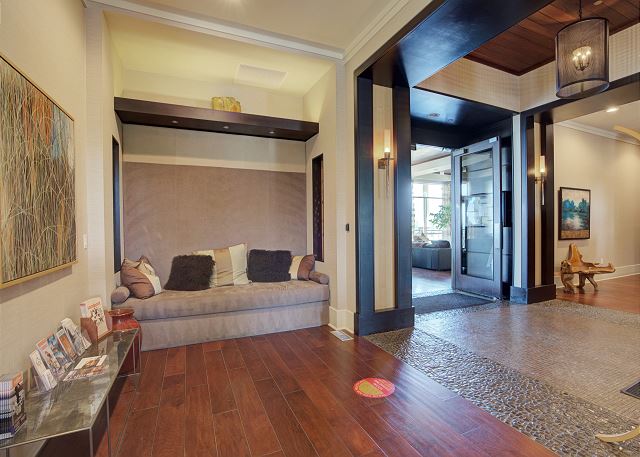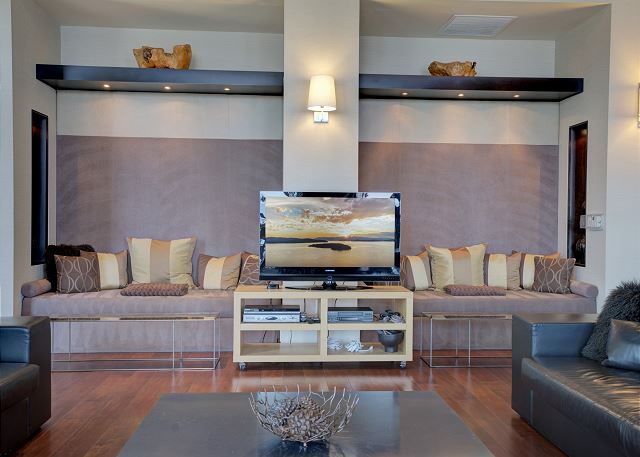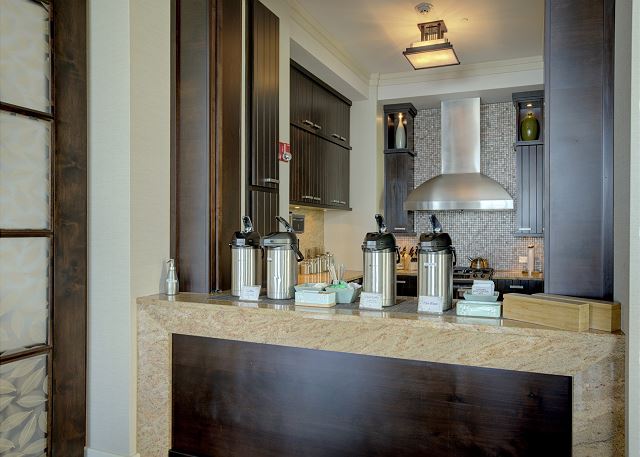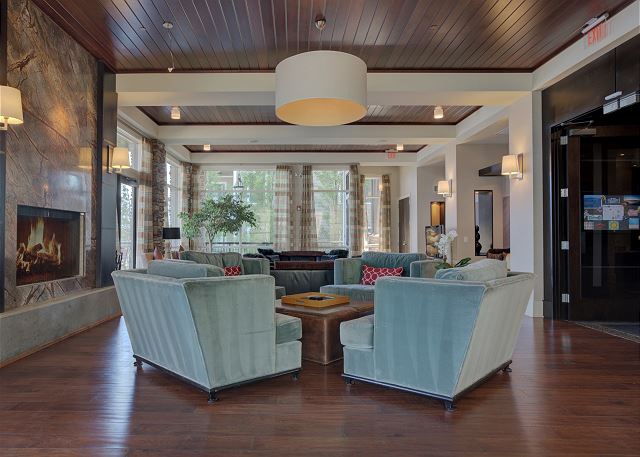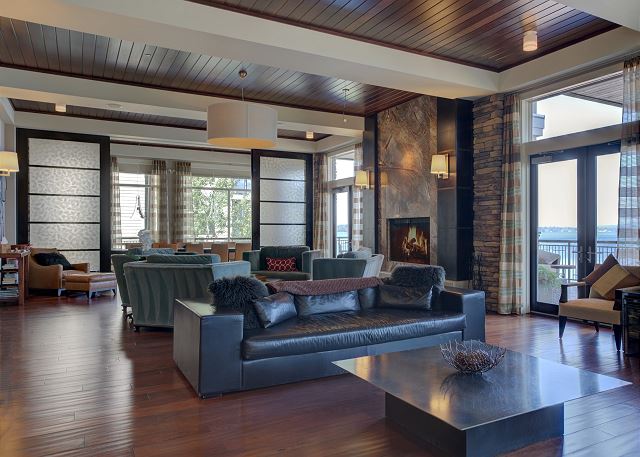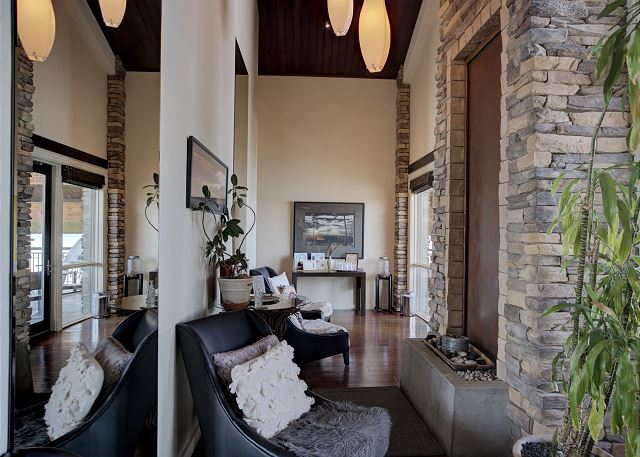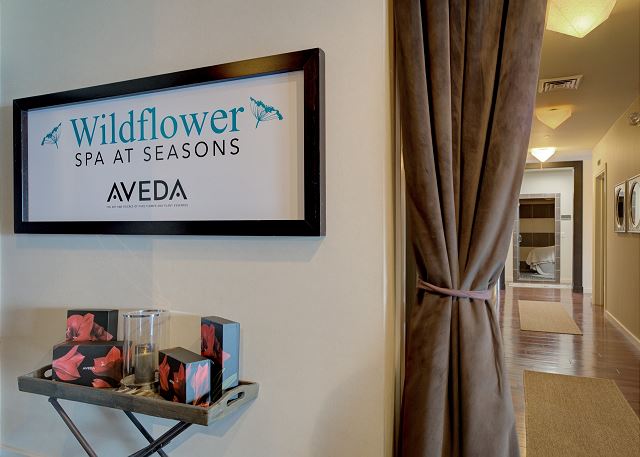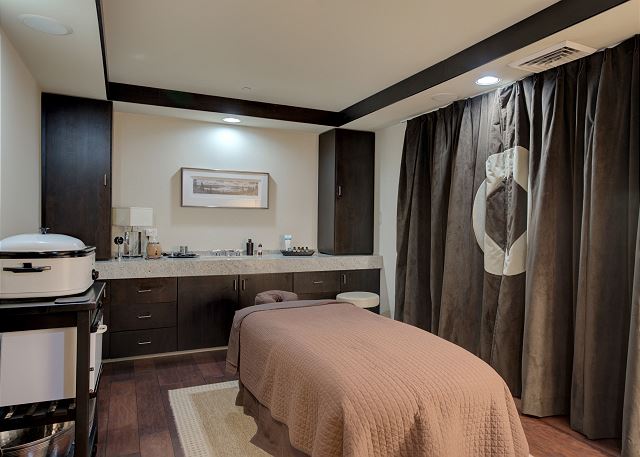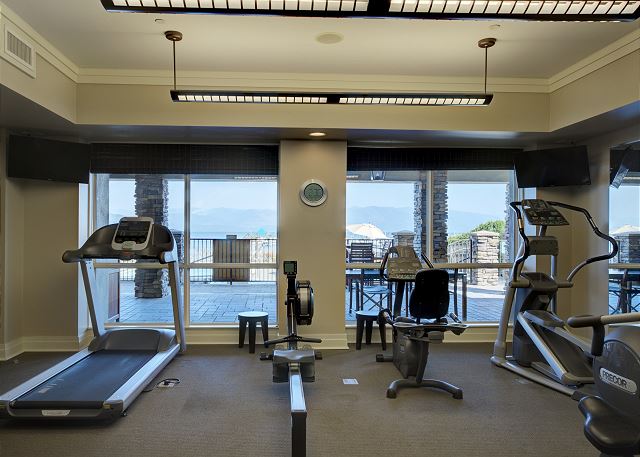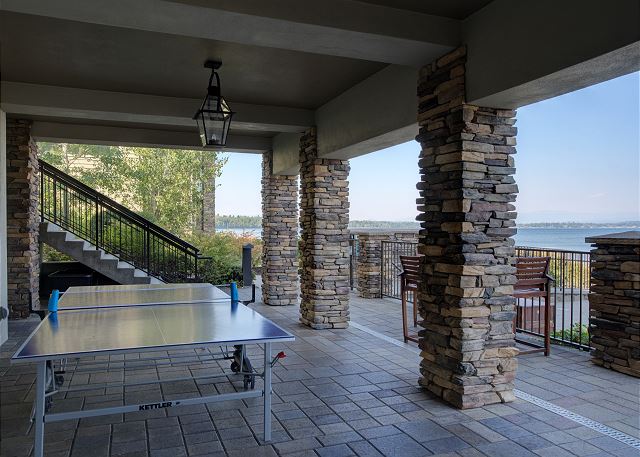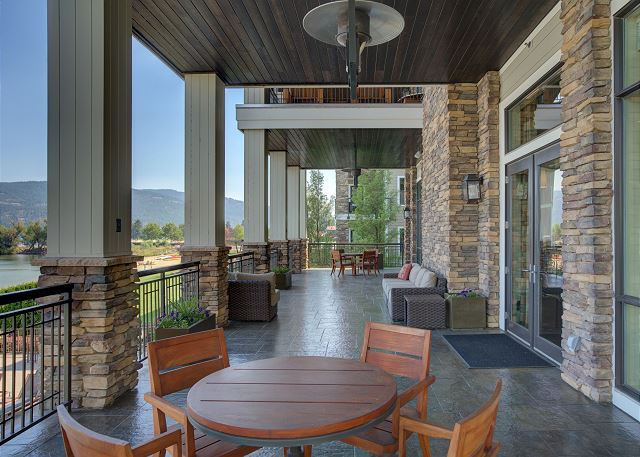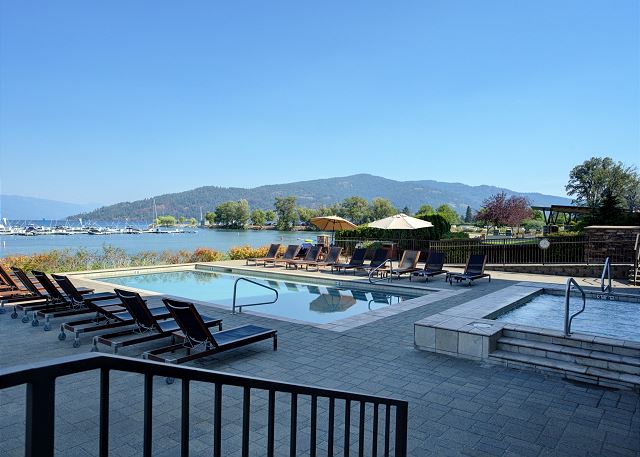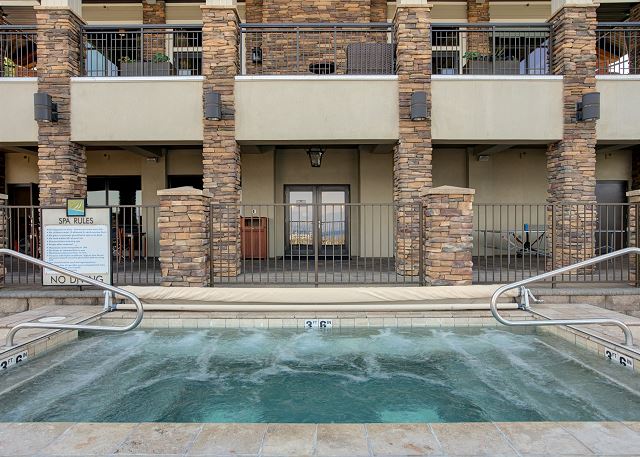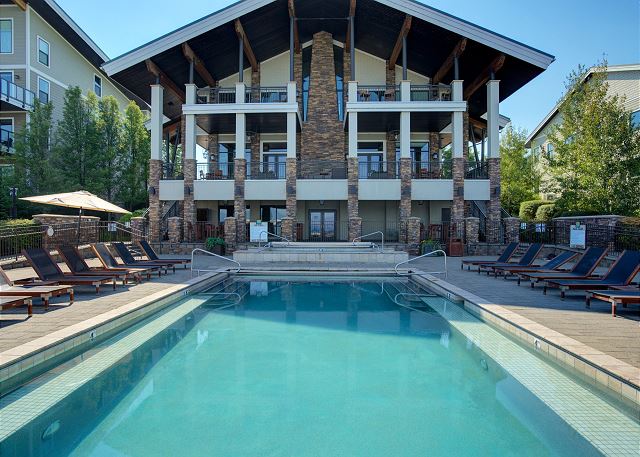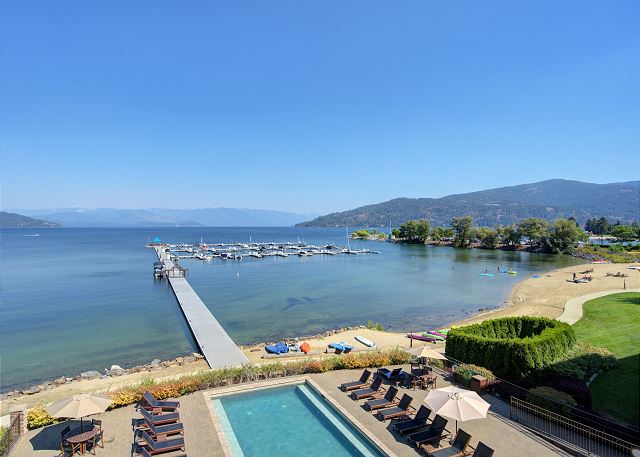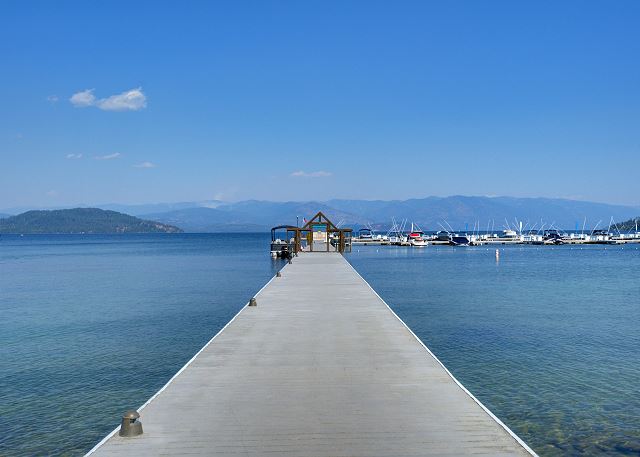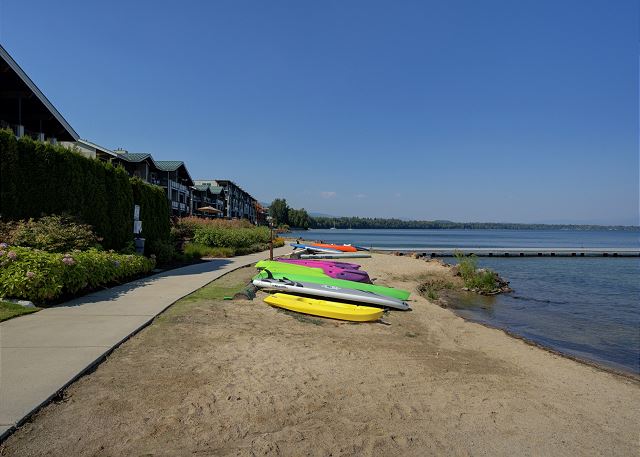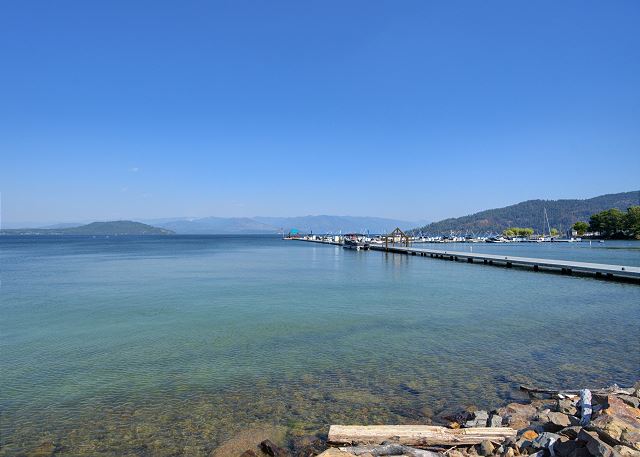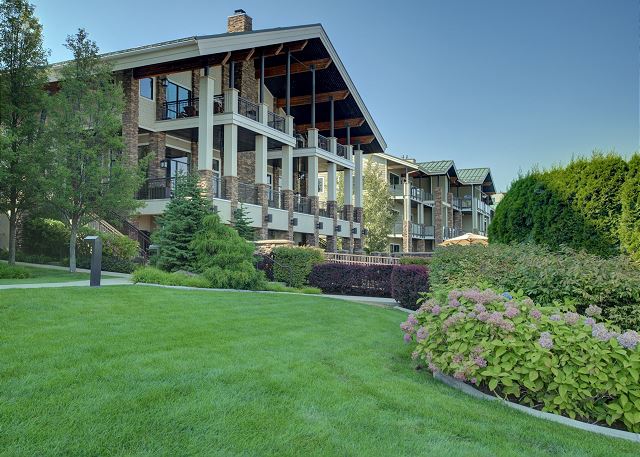 Description
THE COMMUNITY



Seasons at Sandpoint is a professionally managed private lakefront community comprised of 1, 2 and 3-bedroom condos as well as 5-bedroom townhomes. It is nestled in the charming city of Sandpoint, directly on the shores of Idaho's largest lake, 43-mile-long Lake Pend Oreille. The city is also surrounded by three major mountain ranges, the Selkirk, Cabinet and Bitterroot ranges providing spectacular views all year round.



There is a centrally located clubhouse, also known as The Retreat, where our staff will warmly welcome you to the property and show you to your condo or townhome. They are also more than happy to recommend local activities to make your stay unforgettable such as hiking, skiing, golfing, horseback riding, art exhibits, music performances, dining, antiquing, shopping, etc. There are also plenty of amenities to enjoy directly on the property including the Wildflower Spa at Seasons, heated outdoor pool, hot tub, private beach, fire pits, al fresco dining areas, fitness center, and a marina with boat slips available for rent.





THE MARINA



The property is situated directly on the shore line of the massive 86,000-acre Lake Pend Oreille. We have a private 80-slip marina complete with a dockmaster to assist you in preparing for a beautiful day on the lake. You can moor your own boat during your stay with us or simply rent from a local company. We can certainly recommend businesses that rent all types of watercrafts including kayaks, paddleboards, ski boats, wave runners and pontoon boats. Boat slip rentals are limited in the summer months, so please be sure to reserve yours when reserving a condo or townhome.







THE POOL & HOT TUB



The lakeside heated outdoor pool and hot tub are in the center of the community, directly in front of the clubhouse. They are open all year round, so you can cool off during the summer months or warm up after a fun filled winter day of skiing at Schweitzer Mountain.





PRIVATE BEACH



Our private beach allows you to swim in the lake and play in the sand without having to leave the property. Our staff can also assist you with building a lakeside beach fire in the evenings, allowing you to unwind and enjoy all of nature's beauty at the end of your day.





AL FRESCO DINING AREAS



We have al fresco dining areas complete with grills and seating so you can enjoy a lovely meal with family and friends while taking in the amazing views. You can reserve 2-hour increments with our staff prior to your arrival or upon check-in.





THE RESIDENCES



We have a variety of different sized-residences available for rent, including 1, 2 and 3-bedroom condos as well as 5-bedroom townhomes. Each residence has an open floorplan and private balconies overlooking the lake. They are fully furnished with linens, terry, cookware, dining ware, and a washer/dryer.



This 3-bedroom condo can accommodate up to 7 guests with a king-sized bed in the master bedroom, a queen-sized bed in the second bedroom, and a bunk bed in the third bedroom with a full-sized mattress on the bottom and a twin mattress on the top. There are two full bathrooms, with the master bathroom being private.





TRANSPORTATION



Closest Major Airport: Spokane, Washington (GEG) – 80 miles from property

Closest Airport: Sandpoint Airport (aka Dave Wall Field) – 4.5 miles from property
Calendar
September 2021

| S | M | T | W | T | F | S |
| --- | --- | --- | --- | --- | --- | --- |
| | | | 01 | 02 | 03 | 04 |
| 05 | 06 | 07 | 08 | 09 | 10 | 11 |
| 12 | 13 | 14 | 15 | 16 | 17 | 18 |
| 19 | 20 | 21 | 22 | 23 | 24 | 25 |
| 26 | 27 | 28 | 29 | 30 | | |
October 2021

| S | M | T | W | T | F | S |
| --- | --- | --- | --- | --- | --- | --- |
| | | | | | 01 | 02 |
| 03 | 04 | 05 | 06 | 07 | 08 | 09 |
| 10 | 11 | 12 | 13 | 14 | 15 | 16 |
| 17 | 18 | 19 | 20 | 21 | 22 | 23 |
| 24 | 25 | 26 | 27 | 28 | 29 | 30 |
| 31 | | | | | | |
November 2021

| S | M | T | W | T | F | S |
| --- | --- | --- | --- | --- | --- | --- |
| | 01 | 02 | 03 | 04 | 05 | 06 |
| 07 | 08 | 09 | 10 | 11 | 12 | 13 |
| 14 | 15 | 16 | 17 | 18 | 19 | 20 |
| 21 | 22 | 23 | 24 | 25 | 26 | 27 |
| 28 | 29 | 30 | | | | |
December 2021

| S | M | T | W | T | F | S |
| --- | --- | --- | --- | --- | --- | --- |
| | | | 01 | 02 | 03 | 04 |
| 05 | 06 | 07 | 08 | 09 | 10 | 11 |
| 12 | 13 | 14 | 15 | 16 | 17 | 18 |
| 19 | 20 | 21 | 22 | 23 | 24 | 25 |
| 26 | 27 | 28 | 29 | 30 | 31 | |
January 2022

| S | M | T | W | T | F | S |
| --- | --- | --- | --- | --- | --- | --- |
| | | | | | | 01 |
| 02 | 03 | 04 | 05 | 06 | 07 | 08 |
| 09 | 10 | 11 | 12 | 13 | 14 | 15 |
| 16 | 17 | 18 | 19 | 20 | 21 | 22 |
| 23 | 24 | 25 | 26 | 27 | 28 | 29 |
| 30 | 31 | | | | | |
February 2022

| S | M | T | W | T | F | S |
| --- | --- | --- | --- | --- | --- | --- |
| | | 01 | 02 | 03 | 04 | 05 |
| 06 | 07 | 08 | 09 | 10 | 11 | 12 |
| 13 | 14 | 15 | 16 | 17 | 18 | 19 |
| 20 | 21 | 22 | 23 | 24 | 25 | 26 |
| 27 | 28 | | | | | |
March 2022

| S | M | T | W | T | F | S |
| --- | --- | --- | --- | --- | --- | --- |
| | | 01 | 02 | 03 | 04 | 05 |
| 06 | 07 | 08 | 09 | 10 | 11 | 12 |
| 13 | 14 | 15 | 16 | 17 | 18 | 19 |
| 20 | 21 | 22 | 23 | 24 | 25 | 26 |
| 27 | 28 | 29 | 30 | 31 | | |
April 2022

| S | M | T | W | T | F | S |
| --- | --- | --- | --- | --- | --- | --- |
| | | | | | 01 | 02 |
| 03 | 04 | 05 | 06 | 07 | 08 | 09 |
| 10 | 11 | 12 | 13 | 14 | 15 | 16 |
| 17 | 18 | 19 | 20 | 21 | 22 | 23 |
| 24 | 25 | 26 | 27 | 28 | 29 | 30 |
May 2022

| S | M | T | W | T | F | S |
| --- | --- | --- | --- | --- | --- | --- |
| 01 | 02 | 03 | 04 | 05 | 06 | 07 |
| 08 | 09 | 10 | 11 | 12 | 13 | 14 |
| 15 | 16 | 17 | 18 | 19 | 20 | 21 |
| 22 | 23 | 24 | 25 | 26 | 27 | 28 |
| 29 | 30 | 31 | | | | |
June 2022

| S | M | T | W | T | F | S |
| --- | --- | --- | --- | --- | --- | --- |
| | | | 01 | 02 | 03 | 04 |
| 05 | 06 | 07 | 08 | 09 | 10 | 11 |
| 12 | 13 | 14 | 15 | 16 | 17 | 18 |
| 19 | 20 | 21 | 22 | 23 | 24 | 25 |
| 26 | 27 | 28 | 29 | 30 | | |
July 2022

| S | M | T | W | T | F | S |
| --- | --- | --- | --- | --- | --- | --- |
| | | | | | 01 | 02 |
| 03 | 04 | 05 | 06 | 07 | 08 | 09 |
| 10 | 11 | 12 | 13 | 14 | 15 | 16 |
| 17 | 18 | 19 | 20 | 21 | 22 | 23 |
| 24 | 25 | 26 | 27 | 28 | 29 | 30 |
| 31 | | | | | | |
August 2022

| S | M | T | W | T | F | S |
| --- | --- | --- | --- | --- | --- | --- |
| | 01 | 02 | 03 | 04 | 05 | 06 |
| 07 | 08 | 09 | 10 | 11 | 12 | 13 |
| 14 | 15 | 16 | 17 | 18 | 19 | 20 |
| 21 | 22 | 23 | 24 | 25 | 26 | 27 |
| 28 | 29 | 30 | 31 | | | |
Available
Unavailable
Check-In Only
Check-Out Only
Seasonal Rates
| Date Range | Daily | Weekly | Monthly |
| --- | --- | --- | --- |
| 01/01/2018 - 12/31/2050 | $899.00 | $6,293.00 | $24,670.00 |
| 09/02/2021 - 12/16/2021 | $599.00 | $3,893.00 | $14,770.00 |
| 11/01/2021 - 12/16/2021 | $599.00 | $3,893.00 | $14,770.00 |
| 12/17/2021 - 01/01/2022 | $699.00 | $4,893.00 | N/A |
| 01/02/2022 - 01/12/2022 | $599.00 | $4,193.00 | N/A |
| 01/13/2022 - 01/17/2022 | $649.00 | N/A | N/A |
| 01/18/2022 - 02/17/2022 | $599.00 | $4,193.00 | $17,370.00 |
| 02/18/2022 - 02/26/2022 | $699.00 | $4,893.00 | N/A |
| 02/27/2022 - 05/05/2022 | $599.00 | $4,193.00 | $17,370.00 |
| 05/06/2022 - 05/25/2022 | $649.00 | $4,543.00 | N/A |
| 05/26/2022 - 06/29/2022 | $699.00 | $4,893.00 | $20,370.00 |
| 06/30/2022 - 08/27/2022 | $899.00 | $6,293.00 | $24,670.00 |
| 08/28/2022 - 10/29/2022 | $699.00 | $4,893.00 | $20,370.00 |
* Seasonal rates are only estimates and do not reflect taxes or additional fees.
Location
Guest Reviews of
7205 Seasons at Sandpoint
Sandpoint, ID
---
Vacation Rental Reviews by
stars based on
Perfect family trip
Review by
Raymond T.
This was our first visit in the summer to Sandpoint and the Seasons resort. We're coming back. Imagine things were quieter than usual due to Covid. We enjoyed the fact that things were pretty mellow. Location is perfect particularly if you are bringing a boat and have kids. Marina and staff were excellent and proximity to town perfect for the kids. The resort is impeccably maintained. Thank you.
5 out of 5 stars
Perfect Getaway
Review by
Cindy B.
This location was perfect (I loved it so much, I don't want to leave a glowing review - because I want to make sure it is available when I want to go back). The location had beautiful lake views, all the amenities of home, plenty of space, and was clean. Plenty of kitchen items to make it feel like home.
5 out of 5 stars
Amazing
Review by
Kirsten & John D.
We are in love with this place!
5 out of 5 stars
Comfortable
Review by
This place was clean and comfortable, close to all amenities. I would definitely stay again.
5 out of 5 stars
Family reunion
Review by
Overall it was very good. The deck was dirty when we checked in, but we talked to front desk staff and they had the cleaners up to clean the dead bugs off very quickly. It's a gorgeous condo with a great location
4 out of 5 stars
Contact Us