76 Glaciers Reach, a 2br with hot tub & pool in Whistler Village (Townhouse)
2 Bedroom(s) | 2 Bathroom(s) | Sleeps 6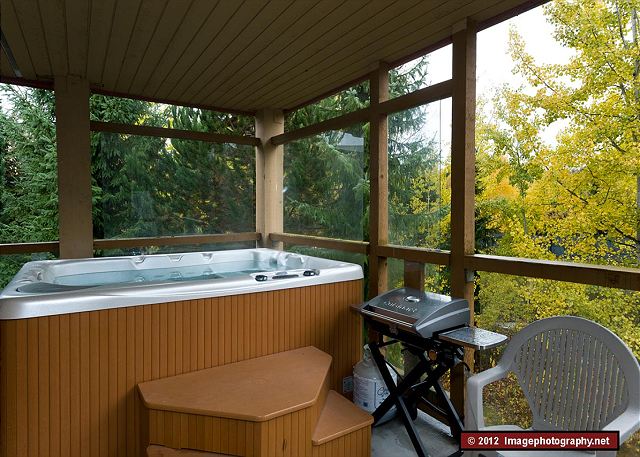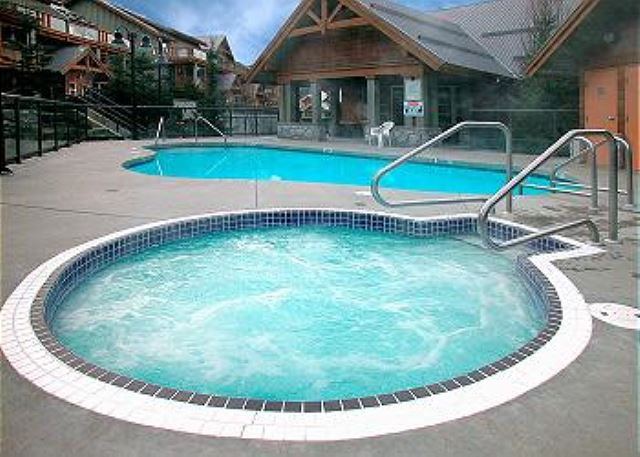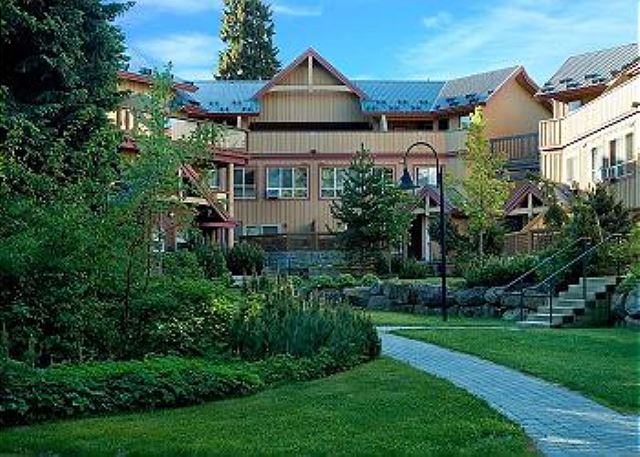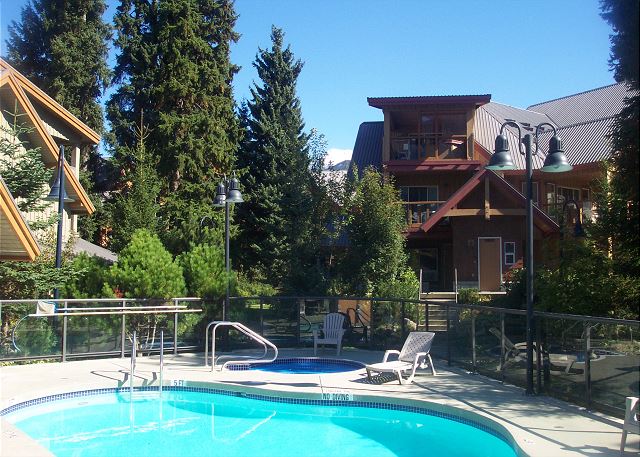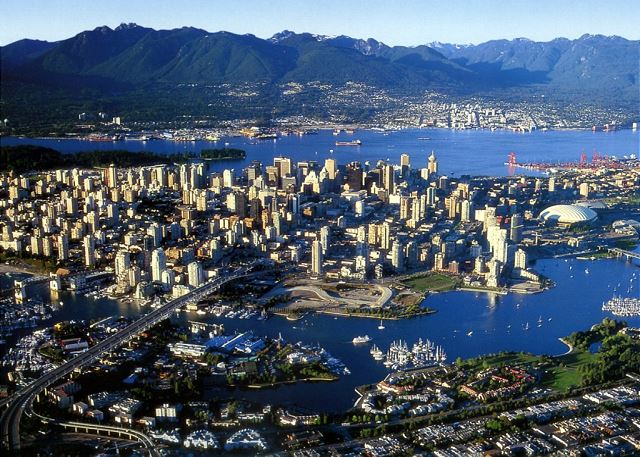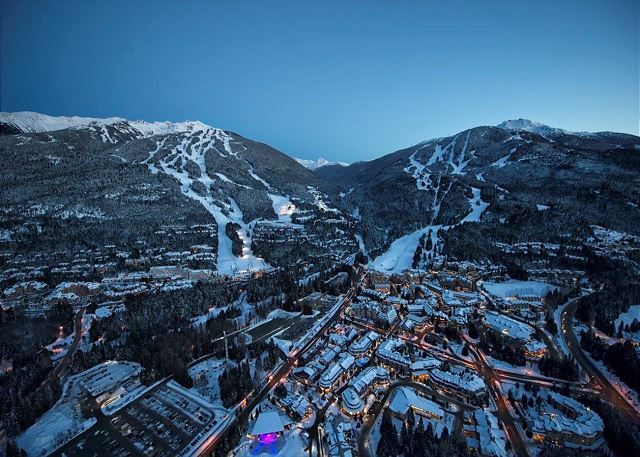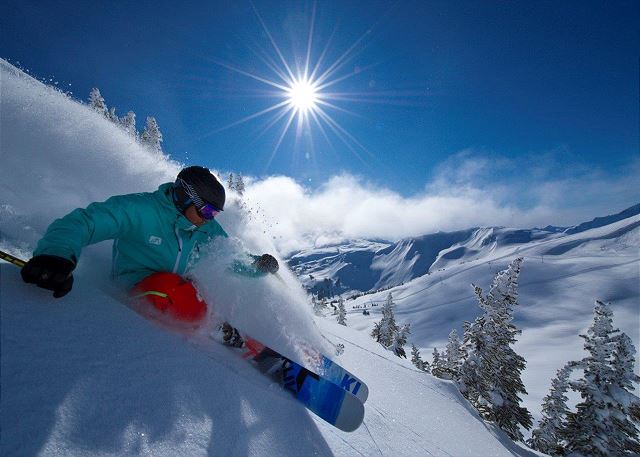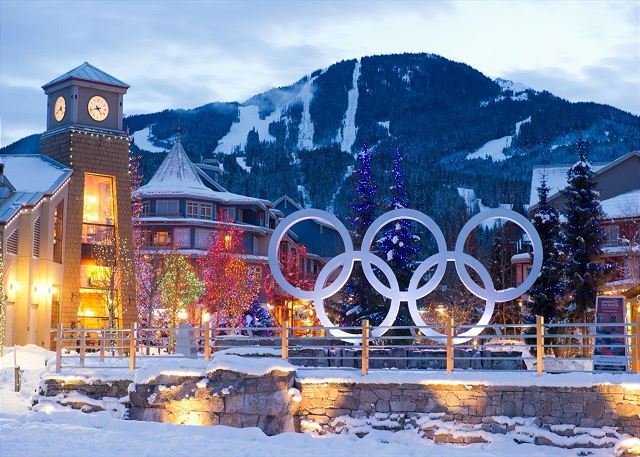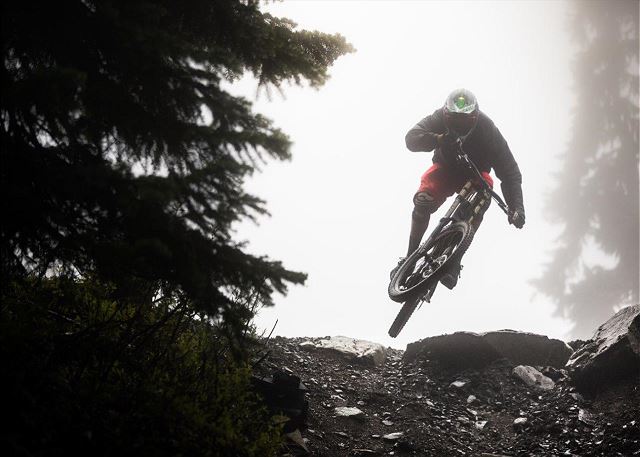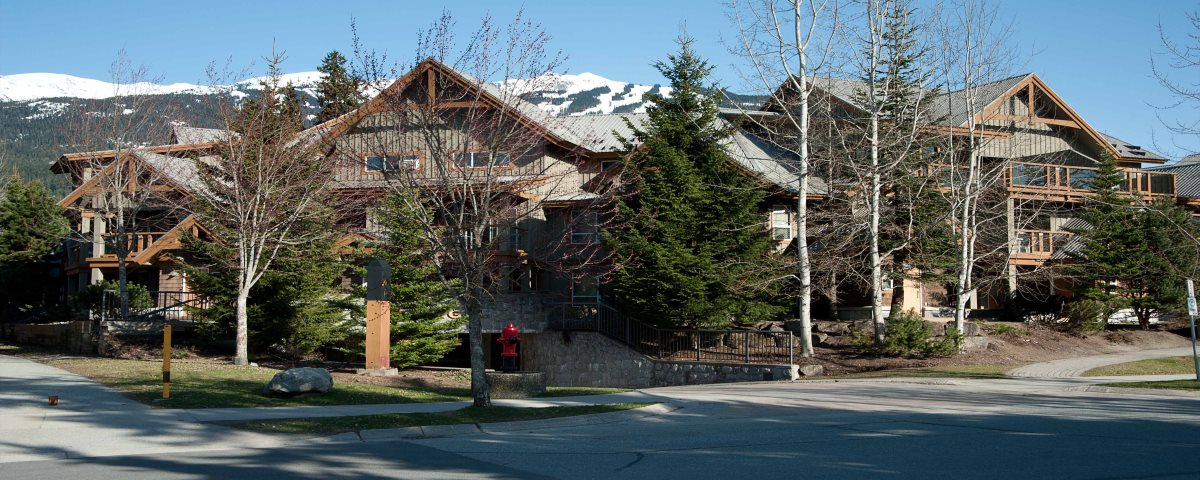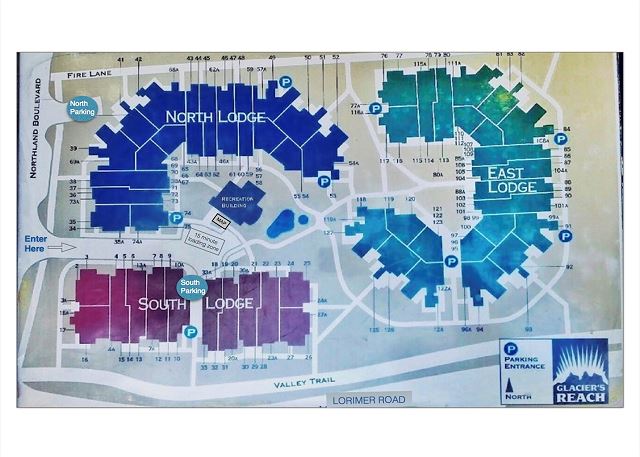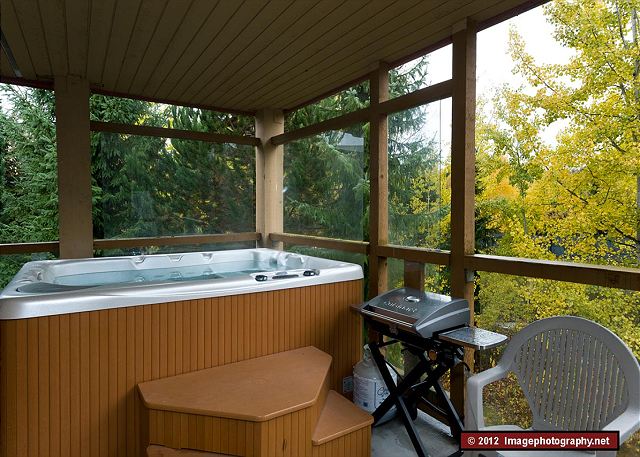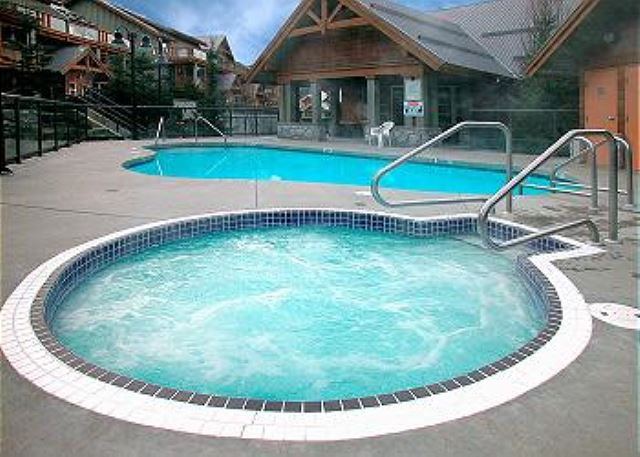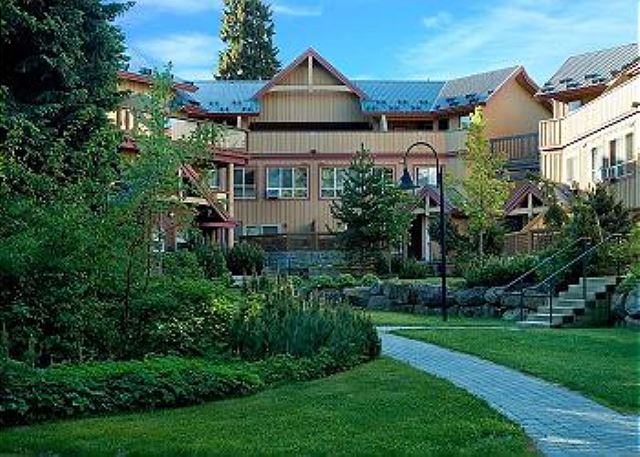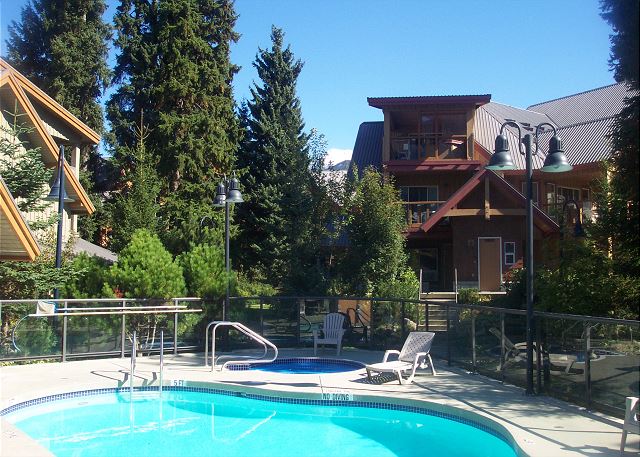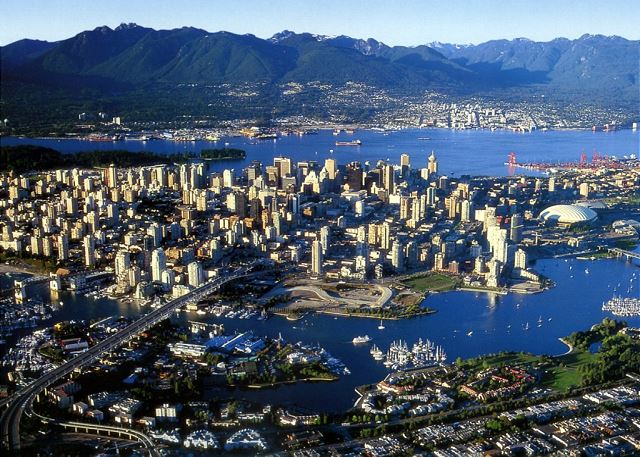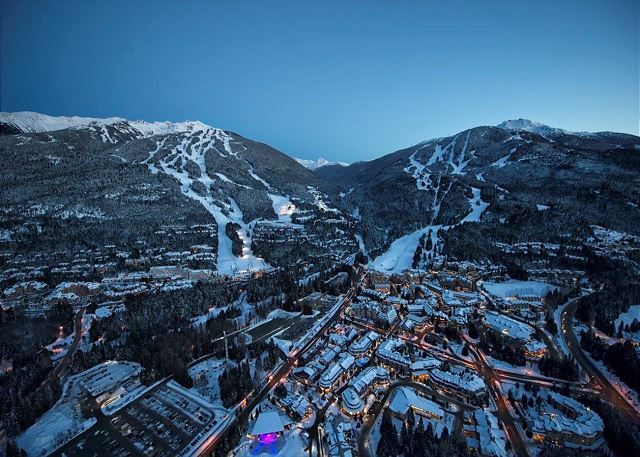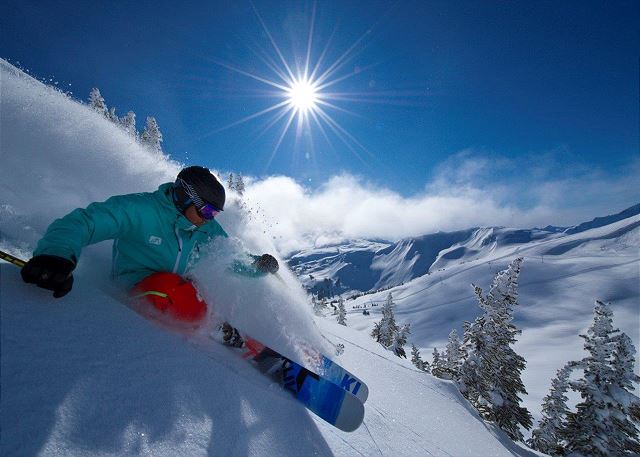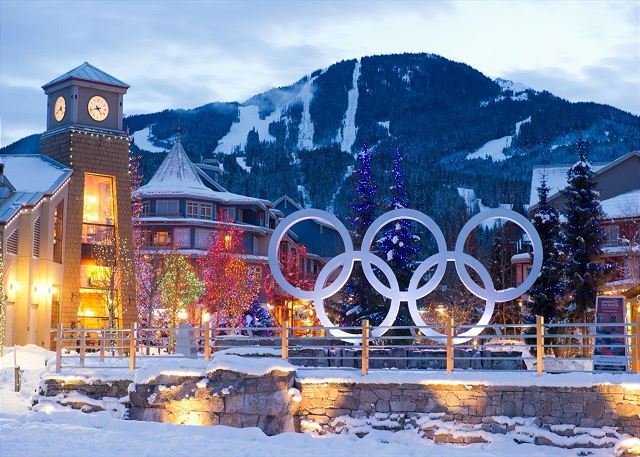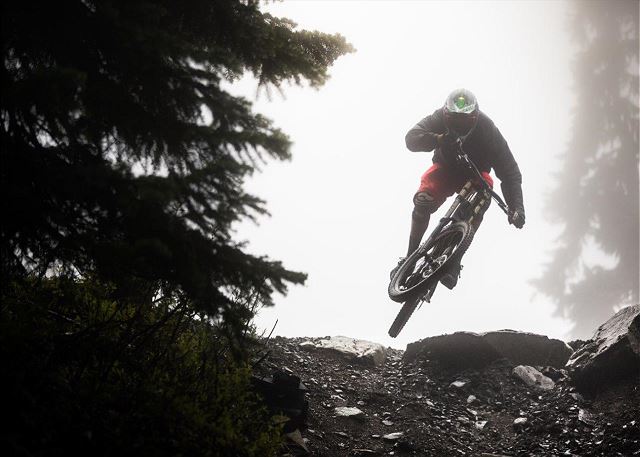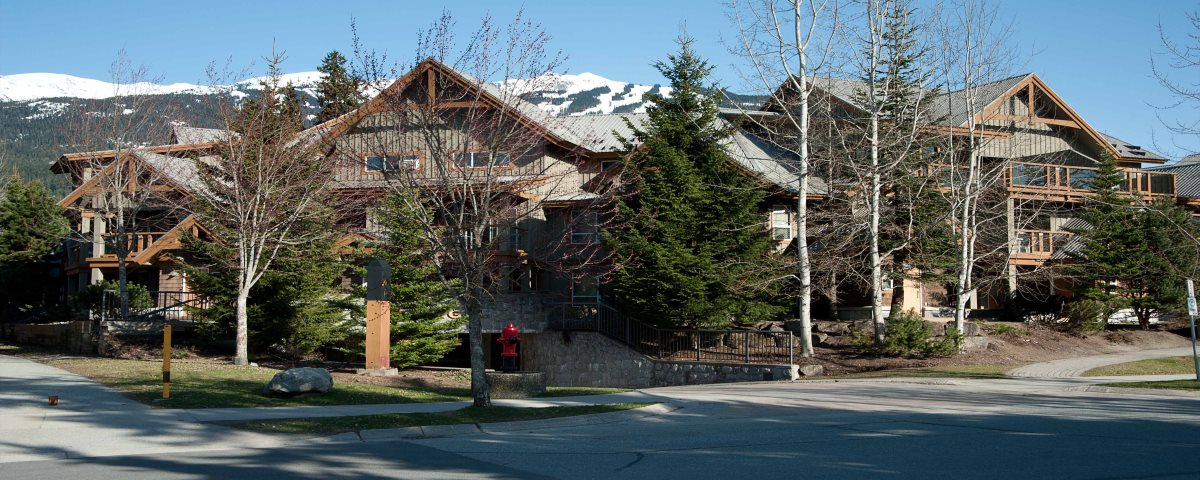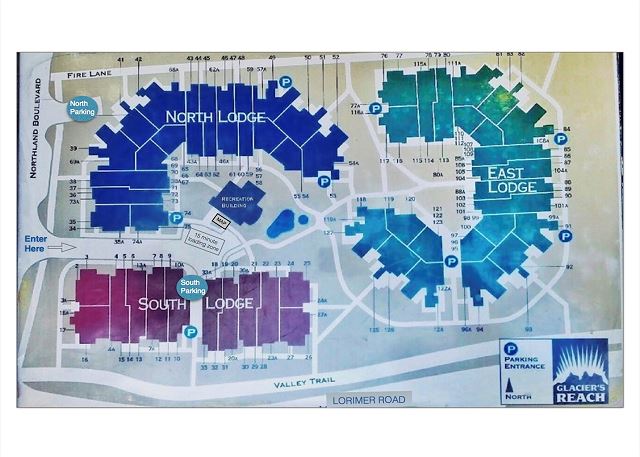 Description
We are proud of our Covid response. We manage several homes at Glaciers Reach and we do our own house keeping, this allows us to ensure that our homes are safe so that our guests can relax. We provide fresh duvet covers and a one-night gap in between nearly all says. In addition to our own enhanced cleaning procedures we provide our guests with disinfectant spray so that you can clean the clean home again if you wish. Life is unpredictable so we offer free cancellation outside of 30 days or in the event of new public health restrictions.



Our homes offer the luxuries you want and the conveniences you expect. They are exceptionally clean, well maintained and fully equipped with Kitchen, Laundry, Internet, Private Hot Tub, Pool, fire place, free parking and a fantastic location in Whistler Village.



We have over 3000 guest reviews and a 4.5 star average rating so give us a call toll free atfor help planning your next Whistler Vacation.



Enjoy amazing views of Rainbow and Wedge Mountains from a new and private hot tub located just off the living room on a covered second floor deck on the quiet side of the building. Kick back on a comfy leather couch after a great day of play. We hope that you enjoy all of the comforts and amenities of this fully equipped vacation home at Glaciers Reach.



Our guests appreciate the convenience of staying across from the Whistler Market Place which boasts; liquor and grocery stores, Starbucks, restaurants and several shops. All of our homes at Glaciers Reach are a ten minute walk or a free shuttle ride to the base of Whistler and Blackcomb mountains. Everything that Whistler Village offers is at your door step, along the picturesque, cobble-stoned village stroll.



Some of the recent upgrades to this two bedroom two bathroom townhome include; paint, carpet, mattresses, duvets and leather pull out couch. Other features include a BBQ, 32inch TV/DVD/cable, CD player, TV/DVD in master bedroom, air-conditioning, gas fire place, heated year round pool, shared sauna, free underground parking and high speed internet with Wi-Fi. This vacation home sleeps a maximum of six guests but four is recommended. The bedding consists of; a queen bed, two twins that can be joined to make a king upon request and a queen sofa bed. All of our Whistler vacation rentals are professionally managed, well maintained and exceptionally clean.



Let us help plan your next Whistler vacation!



Trevor Chelswick (Owner & Manager since 1999)

Whistler Vacation Rentals- Accommodations at Glaciers Reach
Calendar
September 2021

| S | M | T | W | T | F | S |
| --- | --- | --- | --- | --- | --- | --- |
| | | | 01 | 02 | 03 | 04 |
| 05 | 06 | 07 | 08 | 09 | 10 | 11 |
| 12 | 13 | 14 | 15 | 16 | 17 | 18 |
| 19 | 20 | 21 | 22 | 23 | 24 | 25 |
| 26 | 27 | 28 | 29 | 30 | | |
October 2021

| S | M | T | W | T | F | S |
| --- | --- | --- | --- | --- | --- | --- |
| | | | | | 01 | 02 |
| 03 | 04 | 05 | 06 | 07 | 08 | 09 |
| 10 | 11 | 12 | 13 | 14 | 15 | 16 |
| 17 | 18 | 19 | 20 | 21 | 22 | 23 |
| 24 | 25 | 26 | 27 | 28 | 29 | 30 |
| 31 | | | | | | |
November 2021

| S | M | T | W | T | F | S |
| --- | --- | --- | --- | --- | --- | --- |
| | 01 | 02 | 03 | 04 | 05 | 06 |
| 07 | 08 | 09 | 10 | 11 | 12 | 13 |
| 14 | 15 | 16 | 17 | 18 | 19 | 20 |
| 21 | 22 | 23 | 24 | 25 | 26 | 27 |
| 28 | 29 | 30 | | | | |
December 2021

| S | M | T | W | T | F | S |
| --- | --- | --- | --- | --- | --- | --- |
| | | | 01 | 02 | 03 | 04 |
| 05 | 06 | 07 | 08 | 09 | 10 | 11 |
| 12 | 13 | 14 | 15 | 16 | 17 | 18 |
| 19 | 20 | 21 | 22 | 23 | 24 | 25 |
| 26 | 27 | 28 | 29 | 30 | 31 | |
January 2022

| S | M | T | W | T | F | S |
| --- | --- | --- | --- | --- | --- | --- |
| | | | | | | 01 |
| 02 | 03 | 04 | 05 | 06 | 07 | 08 |
| 09 | 10 | 11 | 12 | 13 | 14 | 15 |
| 16 | 17 | 18 | 19 | 20 | 21 | 22 |
| 23 | 24 | 25 | 26 | 27 | 28 | 29 |
| 30 | 31 | | | | | |
February 2022

| S | M | T | W | T | F | S |
| --- | --- | --- | --- | --- | --- | --- |
| | | 01 | 02 | 03 | 04 | 05 |
| 06 | 07 | 08 | 09 | 10 | 11 | 12 |
| 13 | 14 | 15 | 16 | 17 | 18 | 19 |
| 20 | 21 | 22 | 23 | 24 | 25 | 26 |
| 27 | 28 | | | | | |
March 2022

| S | M | T | W | T | F | S |
| --- | --- | --- | --- | --- | --- | --- |
| | | 01 | 02 | 03 | 04 | 05 |
| 06 | 07 | 08 | 09 | 10 | 11 | 12 |
| 13 | 14 | 15 | 16 | 17 | 18 | 19 |
| 20 | 21 | 22 | 23 | 24 | 25 | 26 |
| 27 | 28 | 29 | 30 | 31 | | |
April 2022

| S | M | T | W | T | F | S |
| --- | --- | --- | --- | --- | --- | --- |
| | | | | | 01 | 02 |
| 03 | 04 | 05 | 06 | 07 | 08 | 09 |
| 10 | 11 | 12 | 13 | 14 | 15 | 16 |
| 17 | 18 | 19 | 20 | 21 | 22 | 23 |
| 24 | 25 | 26 | 27 | 28 | 29 | 30 |
May 2022

| S | M | T | W | T | F | S |
| --- | --- | --- | --- | --- | --- | --- |
| 01 | 02 | 03 | 04 | 05 | 06 | 07 |
| 08 | 09 | 10 | 11 | 12 | 13 | 14 |
| 15 | 16 | 17 | 18 | 19 | 20 | 21 |
| 22 | 23 | 24 | 25 | 26 | 27 | 28 |
| 29 | 30 | 31 | | | | |
June 2022

| S | M | T | W | T | F | S |
| --- | --- | --- | --- | --- | --- | --- |
| | | | 01 | 02 | 03 | 04 |
| 05 | 06 | 07 | 08 | 09 | 10 | 11 |
| 12 | 13 | 14 | 15 | 16 | 17 | 18 |
| 19 | 20 | 21 | 22 | 23 | 24 | 25 |
| 26 | 27 | 28 | 29 | 30 | | |
July 2022

| S | M | T | W | T | F | S |
| --- | --- | --- | --- | --- | --- | --- |
| | | | | | 01 | 02 |
| 03 | 04 | 05 | 06 | 07 | 08 | 09 |
| 10 | 11 | 12 | 13 | 14 | 15 | 16 |
| 17 | 18 | 19 | 20 | 21 | 22 | 23 |
| 24 | 25 | 26 | 27 | 28 | 29 | 30 |
| 31 | | | | | | |
August 2022

| S | M | T | W | T | F | S |
| --- | --- | --- | --- | --- | --- | --- |
| | 01 | 02 | 03 | 04 | 05 | 06 |
| 07 | 08 | 09 | 10 | 11 | 12 | 13 |
| 14 | 15 | 16 | 17 | 18 | 19 | 20 |
| 21 | 22 | 23 | 24 | 25 | 26 | 27 |
| 28 | 29 | 30 | 31 | | | |
Available
Unavailable
Check-In Only
Check-Out Only
Seasonal Rates
| Date Range | Daily | Weekly | Monthly |
| --- | --- | --- | --- |
* Seasonal rates are only estimates and do not reflect taxes or additional fees.
Location
Guest Reviews of
76 Glaciers Reach, a 2br with hot tub & pool in Whistler Village
Whistler, BC
---
Vacation Rental Reviews by
stars based on
Cozy and spacious suite, and clean hot tub!
Review by
Nathan L.
Our group had a great weekend getaway that was tied together with having a comfortable suite with plenty of amenities. Private hot tub was the highlight feature and very clean. Beds and linen were comfortable and clean. The two bathrooms made getting ready a breeze.
5 out of 5 stars
Cute & cozy Get Away
Review by
Joe A.
Fabulous little get away from the city for a week. We really enjoyed our stay in #76. Very cozy, clean and comfortable. The hot tub is brand new and a really nice feature of this condo. 2 minute walk to all the shops, groceries etc. and probably 5-10 min walk to the lower village. GREAT location. This is exactly where you want to be when staying in Whistler. 🙂
5 out of 5 stars
Great location and space, not great for cooking
Review by
Craig H.
We found the place to be clean and the beds were comfortable. You could tell they must have spent sometime updating the unit. That said, we were depending on the kitchen to feed our family and upon first glance we noticed more time needs to be spent updating cooking tools. I.e. 3 frying pans non stick coating peeling off, 2 stock pots but no medium pot to cook smaller items, 5 spatulas and 3 ladles all melting at the ends but no corkscrew for the wine.
4 out of 5 stars
Great location
Review by
Great location! Easy to go to town and also explore the place and hike around.
4 out of 5 stars
76 Glaciers Reach
Review by
Carlos F.
This is our second time renting at this location; last year we stayed in a different unit. It was nice to see that the standards are still the same. Units are clean and kept in good shape. We enjoyed our stay greatly.
5 out of 5 stars
Thanks
Review by
Everything great. Cleaning could be a bit better, the floor in the kitchen was sticky when we arrived.Hot tub: we are contructors of pools. Way too much clorine. That doesn't help or makes disinfection any better, it only hurts the skin. The fireplace in this apartment needs maintenance, fans make a lot of noise at times.But in general really great. Would come back.
5 out of 5 stars
Good time in Whistler
Review by
Nice stay in Whistler. Clean condo with comfortable bedding. Enjoyed the private hot tub. Quiet area.
5 out of 5 stars
Great Stay
Review by
Joanne H.
Excellent location and great apartment, enjoyed the hot tub at night after a busy day out and about in Whistler.
5 out of 5 stars
Stay in Whistler
Review by
Property was pretty good only issue was that the TV wasn't working and no one was able to be contacted to fix it. Hot tub was nice.
4 out of 5 stars
We want to repet
Review by
Alberto F.
Is the third time I stay here for biking vacations , and this appartament is perfect for us.We want to repeat
5 out of 5 stars
Very well appointed apartment
Review by
Flat very well positioned and appointed. Plenty of room for 4 adults and great having 2 bathrooms. Being on the second floor the hot tub was very private. Excellent help from Trevor when we needed gas for bbq. BBQ and deckchairs needed cleaning but this has been addressed for future guests.
5 out of 5 stars
Great location and apartment.
Review by
Tabitha P.
The best place we have stayed in Canada so far. Close to town, nice and quite, everything you could possibly want. Cosey, comfortable, great spa, full kitchen and laundry. I really cant fault the place and im picky. My only thing would be new towels as some had marks on them and the bathroom fan makes funny loud noises, having said that though this place was awesome. Really happy with our stay here and would stay again in a heartbeat. Comfy beds also. The cupboards were stocked with oil and cooking stuff to make your stay better so we left our groceries also. This place was amazing and we loved our stay.
5 out of 5 stars
Great Unit
Review by
Fernando C.
This was my second time staying at a Glacier Reach Unit, I really enjoy this unit, location is great, a short walk to the free shuttle to the gondola. The units are older but very well kept, It was very clean and very spacious for a vacation place. There is everything you would need if you want to cook your own meals. The hot tub was great, more private than most of the units in the complex. We have a great time no problems at all
5 out of 5 stars
Manager Response:
Welcome back 🙂 Trevor
Fantastic stay!
Review by
Nicola W.
Great stay, loved the gas fireplace and the spa! Made the stay extra special. The house was clean and well stocked, which made cooking in the kitchen easy. The location made it easy to walk everywhere, would recommend to anyone.
5 out of 5 stars
Perfect Whistler vacation!
Review by
Renee M.
This place was perfect! Quite the hidden gem; just enough privacy, great location, absolutely loved it! Words cannot explain! Just stay here- you will NOT be disappointed! We will definitely be here anytime we are in the area!
5 out of 5 stars
Perfect
Review by
Myrna L.
Everything was perfect .. tidy and clean .. everything you needed was there .. loved the hot tub on the deck and really enjoyed the privacy of this suite .. the bed was so comfortable and the duvet was perfect ..also the location was wonderful .. just a quick walk to the village .. will be recommending your beautiful place to friends and family ... looking forward to returning.
5 out of 5 stars
A fantastic 3 night stay in Whistler!
Review by
Nicola S.
Our condo was lovely and clean and in a good location! We really appreciated the hot tub after a day exploring Whistler! The only thing that I feel needs to be changed is the BBQ which needs replacing as it is falling apart! We will be recommending Glaciers Reach to others!
5 out of 5 stars
Excellent location
Review by
Maria L.
I stayed in a one bedroom and a two bedroom. The one bedroom fit 4 of us adequately and the two bedroom was comfortable for 6. The kitchen was fairly well equipped and all the appliances worked well. The air conditions in both locations did not cool very well but the nights were cool during my stay so it did not bothers us muchThere is no storage space for bikes etc however the Garage offers some space but it's at your own riskThe property manager was very helpful and patient with all the requests that were madeBoth units needed a bit of dusting which I noticed because my son suffers from allergies
5 out of 5 stars
Spring Break at Glaciers Reach
Review by
We had another excellent stay at Glaciers Reach 76 this year. It is perfect for a family of 4. This wad6 our third stay in 5 years, and we will continue to use Trevor's team for our vacation plans in the future!
5 out of 5 stars
Whistler Vacation
Review by
Excellent
5 out of 5 stars
Great place to stay, ideal for four.
Review by
Ron H.
The apartment had everything we wanted. The location was just about perfect for our 9 day stay, away from the noise and hustle of the vilage centre yet handy for the market place and stores, the shuttle bus made getting to the lifts very easy. The place is well equipped, well maintained and spotlessly clean, the two bedrooms made it perfect for a group of 3 or 4. The living space is comfortable but quite compact so things would be a little tight although manageable if 2 were sleeping on the sofa bed - as long as folks were not too fussy. The jacuzzi bath in the ensuite bathroom was a nice feature. It was a pity the hot tub was not working, however we knew about that in advance. I would definitely stay again.
5 out of 5 stars
76 Glaciers Reach
Review by
Mike M.
Good location clean and adequate for 3 adults2 satisfied2 general condition1 good location1 very clean2 generally clean2 I would recommend property
4 out of 5 stars
Very accommodating
Review by
Katarina S.
Hi, Our family loved the moments we spent at the AllSeason Vacation Rentals. The apartment met all our needs, All very clean and organized. We love the gift they have left for us. We hope to come back to stay there again. Thank you.
5 out of 5 stars
Wonderful Stay - Great Beds!
Review by
Darlene F.
This is a lovely 2 bed condo style place. The kitchen was really well-equipped and we appreciated having olive oil and a few spices in the cupboard very much. The separation of space was excellent as we have a teenager, but perhaps the best thing for us were the great beds! We suffer from all kinds of back pain and they were really great! All in all, a wonderful place to stay.
5 out of 5 stars
A Great Stay!
Review by
Christal S.
Second level #76 is perfect to enjoy privacy and the hot tub. Clean and well-equipped.
5 out of 5 stars
Good location and nice place
Review by
Good location, close walk to the village. " loved that it was so close to the skating rink and kids sledding area. Hot tub was amazing!! Couch wasn't very comfortable, but overall a good place.
5 out of 5 stars
Ideal location for summer visitors
Review by
Sandra G.
Nice apartment in an ideal location. Just minutes from village and shops. Everything you need for self catering stay. Hot tub was great although could have done with some attention as a lot of jets weren't working. Glad we were on 2nd floor as would have felt odd sitting in tub next to the path!! Overall would recommend.
4 out of 5 stars
Beautiful place!!
Review by
Sylvia P.
This condo is a beautiful spot right on the edge of the Whistler village. The place was very clean and had everything we needed. We loved the location. It was only few minutes walk to the grocery store and the village. The hot tub was very nice and we enjoyed our evenings relaxing in there.
5 out of 5 stars
Great stay!
Review by
Cimos S.
Was a perfect place for our family, close to the village yet far enough for quiet privacy. Hot tub was a nice touch .
4 out of 5 stars
stay at whistler
Review by
Really the property is clean enough, and the location is 's just tired and in need of new furniture and a new air conditioner, hot tub cover etc. For 5 people that stayed and we booked for 6 .... it's just too small.
3 out of 5 stars
Manager Response:
Our homes are ideal for 4 guests. The home was painted last winter and we just put in a new leather pull out couch. The AC is old but only used a couple weeks out of the year. Trev
Whistler stay...
Review by
Carolyn D.
Was excellent. Close to the village. Everything worked properly. It was like a home away from home. Plenty of room. Even had a variety of hot sauces, condiments, etc in the cupboard!
5 out of 5 stars
Great Trip!
Review by
Eric B.
It was amazing, everything worked and the hot tub has a nice view with good privacy. Corner condo which is nice. Quick walk to ski area shuttle or quick walk to beginning of the village. We liked being close to the village but not in it the entire time.
5 out of 5 stars
Great apartment
Review by
Mark N.
We arrived in the early evening on Xmas Eve, were very grateful when we entered that the apartment was already cosy with the fire on. The hot tub was a perfect way to end a day of skiing, and everything was in good condition and working. We didn't pickup before we arrived on the importance of the entry code, Trevor kindly helped us through this to get us in quickly, this was very much appreciated. The apartment is a 2 minute walk to the ski bus which is a 2 minute drive to the lifts. We would definitley recommend this apartment and hope to be back again. Thankyou
5 out of 5 stars
Glaciers reach is amazing
Review by
Jo R.
Glaciers reach was a amazing place to stay. Even though there are other rooms around you I never heard noise from any of them. We were with another couple so we really loved having our own private ensuite. The private balcony with hot tub was amazing and we had a great view of all the trees around us. The location is so good aswell, only a 5 minute walk to the market place and about 10/15 to the bottom of the Whistler mountain
5 out of 5 stars
Whistler ski vacation
Review by
Pheck Ha T.
Great location and friendly host
5 out of 5 stars
Everything you could want!
Review by
Rebecca T.
We had a wonderful time at Glaciers Reach! It was perfect for our needs, with a substantial kitchen, comfy beds, a great hot tub and within walking distance to the village and gondolas! Compared to other accomodation in the area, it is great value for money! We would definitely recommend Glaciers Reach to friends and are already in the midst of booking our second trip!
5 out of 5 stars
great!
Review by
Talissa D.
wonderful! very clean
5 out of 5 stars
Trip To The Mountains
Review by
Bradley N.
The location of the property is great as well as the staff at Whistler Lodging. The unit itself is very clean with a well stocked kitchen but is in need of some upkeep. The couch is very worn and the beds were very uncomfortable. You could feel the springs in your back. If your expecting a brand new condo with top of the line finishing this is not for you. But if you are just looking for a place to sleep for the night then this place is for you.
4 out of 5 stars
Great place to stay in Whistler
Review by
#76 Glacier Reach was great for our Ironman stay. The unit was clean, well equipped and located in a quiet part of the complex. We were close to everything we needed - shopping, Ironman activities, race course, restaurants. Hot tub was great, especially as the weather was so awful! We would happily stay here again. Trevor was awesome from the first time we spoke when we booked until we checked out. Thanks, Trevor!
5 out of 5 stars
Perfect stay in paradise
Review by
Ingo K.
Everything was very very good
5 out of 5 stars
A weekend of power washing noise
Review by
Brad B.
Great location. Hot tub clean/older Suite pretty clean. A little outdated. Deck needs help. If not for the pressure washer going from 9am to 9pm each day cleaning the tennis courts behind it would have been a much more enjoyable stay. The deck during those hours was too noisy to enjoy. Basically our ears were ringing. Overall due to that. 5 out of 10. Sorry ....
2 out of 5 stars
Great stay
Review by
Great location and amenities. Hot tub was added plus!
5 out of 5 stars
First time Whistler Experience
Review by
Eric S.
Great service from Reservation to support during stay. . It was a great customer oriented experience and good value for money
5 out of 5 stars
whister stay
Review by
The Unit was nice and clean on the inside and out. Hot tub was clean. Carpets , furniture were nice. Beds were clean and comfortable.
4 out of 5 stars
Great fully equipped and comfortable apartment
Review by
We stayed with a group of friends in this great apartment. We liked absolutely everything. It was clean, well equipped and had two bathrooms, which was very comfortable. We used the hottub every day after a nice day of skiing, which was very pleasant. A bus stop to the gondolas was nearby as were grocerie and liquor stores. The wifi worked well, but was at times slow. We had a fantastic stay and would recommend this to other travellers.
5 out of 5 stars
76 Glaciers Reach
Review by
The place was great for our needs, well appointed and very conveniently located.
4 out of 5 stars
Nice week in Whistler
Review by
Thomas L.
First time with my whole family in Whistler.Great experience for us all.
5 out of 5 stars
Another great experience in Whistler!
Review by
Jason S.
Nice layout for 2 couples that want a little separation, 2 bathrooms, and a washer & dryer.Great hot tub and okay privacy.Trevor is always great to book with!!
5 out of 5 stars
Great Condo, a lovely stay.
Review by
Matt H.
We had a lovely two nights as a family in the condo. All needs were met and to top it off, the hottub was a great touch. We'd gladly stay again.
5 out of 5 stars
Good location
Review by
Michael P.
The property was clean and the location is good.Some little things, Chain on door didn't work, light out in entrance, tv second bedroom couldn't get to work.
3 out of 5 stars
Great weather made a great trip.
Review by
Mostly happy with Glacier's Reach Unit 76. TV in master bedroom did not work. Unit is a bit small for 4 Adults. Lighting in the entire unit needs help! Dim stairway light is an accident waiting to happen. Need bright light at bottom of stairs. Location was great, good access to all points, including trails.
4 out of 5 stars
Crankworx Vacation
Review by
Rental was good. Low on a couple of supplies at the start, but met w/ the cleaning staff the next day and stocked up.Hot tub jets not working properly.Floor plan was great for us, 1 couple w/ 2 teenage boys.Wifi, ipod dock, cable TV all good.A floor plan would be awesome, in order to compare all the different condos that Trevor has to offer.
4 out of 5 stars
A great place to stay
Review by
Jonathan C.
Booking via was easy. Directions and keypad access were fine. Was clean, reasonably kitted out kitchen. Hot tub great. Wifi fine. In edge or village, but near the best supermarket and liquor store. This is a summer review, bikes fit in the small hall before the stairs. 10 mins slight uphill to the lift. Easy coast home. The pool was an added bonus. It's a quiet condo, which is great. Owner very pleasant, easy to contact. I would rent from him again. Only negative... All this condo that I could see has glass panels on the balconies, a bit of concern if you have small kids. I'm going back.
5 out of 5 stars
Perfect - home from home
Review by
Louisa R.
This really was a home from home. Beautiful, clean, great location and very well stocked if you wanted to stay in and cook of an evening. Equally close to all the bars and restaurants if you wanted to eat out. The hot tub was a wonderful added extra. I want to come back in the ski season now - loved it!!!
5 out of 5 stars
Perfect!
Review by
The appartement was perfect! Clean, Nice hottub and bbq. Good beds.
4 out of 5 stars
Whistler Experience
Review by
Mathew L.
This place offers everything you need to enjoy the whole whistler experience. I cannot think of anything else you would need. Location, set up, cleanliness, helpfulness and most of all, value - it was all there. And all helps you enjoy the whole thing. Thanks and hope to be back!
5 out of 5 stars
Great spot!
Review by
Larry H.
My sister & I enjoyed several days in this roomy, spotless condo located on the quiet backside of the Glacier's Reach complex. We were highly satisfied with the location and the amenities, and would happily rent the same unit again.
5 out of 5 stars
Great Stay
Review by
Trevor was fantastic. He was available for all questions and made sure we had most of the information we needed. Only a couple of things to note. In the instructions it would be VERY helpful to include explanation of where the condo is in relation to the parking space. We didn't discover until the last day that our car was really close to the condo IF we exited one particular way out of the garage. Because we arrived at night, we ended up lugging all of our ski gear all around in the dark before finding the condo. Also, it should be noted that most of the condos have no where to even pull the car up near it to unload. It is the way the complex was built, which is unfortunate, but still would be good to know beforehand. Otherwise, the condo has a great location, was fully equipped, and the private hot tub and balcony was fantastic to have.
5 out of 5 stars
Incredible Location/Property/Management. Would highly recommend!
Review by
Monique C.
Beautiful property in the heart of Whistler, close to shops and walking distance to the lifts! Private hot tub was an incredible luxury that helped our sore limbs after days of riding! A lot of other friendly young people around, but the complex remained quiet so no one was disturbed during sleeping hours if people were awake. Trevor was always prompt to answer any questions we had during our stay and was always friendly and helpful! Excellent value for money! Thank you very much, we had a fantastic time!
5 out of 5 stars
Manager Response:
Hi Monique, you were excellent guests to have for sure. 76 has the best hot tub out of the 28 that I manage, it sounds like you made good use of it. Trev
Winter guests
Review by
The unit was very accommodating for the four of us. It had most of the comforts of home plus the hot tub, which we used extensively. 3 of us were sick with a cold so we weren't getting out in the winter wonderland so much. There was a major snowfall the first and second day, and I was impressed with the maintenance staff and how they got the walkways cleared as much as possible. The only downside was the underground parking - the spaces are too narrow between the concrete posts, and the driveway between is also pretty small. Some wider vehicles parked next to us and made it virtually impossible to get into our spot. I know there isn't a whole lot you can do about that.
4 out of 5 stars
Cozy Christmas getaway
Review by
Shani B.
We had a great time in the condo. Trevor was extremely helpful in working with us and giving us tips before the trip. The condo is clean and functional and the BBQ grill was an unexpected plus. The hot tub definitely makes the room - it is very private and was good to relax at the end of the day. Security WILL kick you out at 11pm which we only came up against on our first night because we arrived late. We were thankful for the policy though when fellow guests decided to hot tub at 2am! The location is perfect - close to everything you need but out of the main traffic areas. The shuttle to the lift is right across the street. We would stay again!
4 out of 5 stars
nice suite
Review by
Walter H.
We liked the suite and would stay there again, our only complaint would the hot tub lid was difficult to put back on.
5 out of 5 stars
Great Stay
Review by
Cristina L.
This unit in person, is exactly as described and pictured. The hot tub looks new and is very well kept. There were 2 couples in our party and this unit was absolutely perfect for us. Quick walk (2 minutes) to the village. Would definitely stay again!
5 out of 5 stars
Excellent Value at 76 Glaciers Reach
Review by
Chris N.
We had a great stay at 76 glaciers Reach. With 2 very private bedrooms, it was perfect for 2 couples. With free parking and a private hot tub, it was by far the best value that I could find in Whistler. The shuttle to the chairlifts was very close. We walked to the hill and took the shuttle back.
5 out of 5 stars
Super place pour passer une belle semaine
Review by
Pascal G.
Notre séjour a été merveilleux avec des conditions de neige plus que satisfaisante. Un condo très bien équipé, à proximité de tout, avec le hot tub wow!! Un must après le ski.
5 out of 5 stars
Great family stay in Whistler!
Review by
Traci T.
We really enjoyed our stay and especially loved this corner location and the private hot tub on the deck! Trevor was very professional and was great at answering all our questions and making sure we had everything we needed! We would definately book again.
5 out of 5 stars
Allison 2013 Annual Whistler Blackcomb Ski Trip
Review by
Colin A.
We love coming to Whistler Blackcomb. We've been doing so for several years now and will continue to return to enjoy everything Whistler has to offer!
5 out of 5 stars
Festive Bonanza
Review by
Tristan M.
We were very happy with our stay. Trevor was great to deal with and we had no issues at all with the accommodation. The private hot-tub was most certainly the selling point. We would stay here again....
4 out of 5 stars
Getaway Weekend
Review by
Great location, and perfect size condo for a group of six people. The private hot tub was definetly a highlight
5 out of 5 stars
great place at a reasonable price
Review by
Marcelo V.
The place is exactly as described in the pictures. Great location. Trevor is very professional and flexible, a nice guy to deal with. Will definitely try to stay there again next year!
5 out of 5 stars
Great place, could use some updates
Review by
Very nice accomodations. Beautiful space and a good experience overall. The beds were a tad out of date when compared to a more modern hotel and the requirement to put away the trash upon leaving would have been better facilitated if the garbage bin was more accessible.
4 out of 5 stars
review
Review by
Colin C.
great all round facility.
5 out of 5 stars
Great Place but could be better...
Review by
Sue B.
Great location. Especially I had two young kids so nice to be close to the downtown with a great kids park. Everything was great except for two things...All rooms are clean but the floor of the deck. It looked like it has not been cleaned for long time, and there are a couple beer cans left behind the hot tub.And check-in procedure is very very confusing. The map at the reception area shows P as the door to the underground parking lots. Not actual parking lot. There are no wording on the map, and no current location. It was very hard to understand. I saw pretty much everyone checking in looked confused and knocking on the reception door, which no one was there. Too bad this place could be really good vacation home 🙂
4 out of 5 stars
Manager Response:
It is not often we get a low rating on cleaning, I will make sure that the deck is attended to. We send out detailed access information but I agree a PDF map with additional information would be helpful. I will work towards this in the coming months. Trev
Horrendous Security Staff, But Otherwise Great
Review by
Robert M.
The location and property itself are great. My wife and I were sitting quietly in the hot tub at just after 11PM when suddenly the security guard started screaming and waving his flashlight in our faces. When we asked what he was doing, he was belligerent and incredibly rude, screaming :do you want to see the rules!" and being generally unbelievably hostile. I don't know if he'd spent the night dealing with rowdy guests or is simply profoundly unprofessional, but if I were the owner of one of these units and knew my guests were being treated this way, I'd have the strata counsel dismiss the security firm on the spot - a sad and totally unnecessary spoiler for an otherwise great spot we've been to many times.
4 out of 5 stars
Manager Response:
Thank you for your feedback on the security. I will make sure that this goes to the head of the strata council, he owns one of the homes that I manage and is quite active with the complex.
20 years is too long to wait to come back to whitler
Review by
scott s.
was a fabulous time in the city where my wife and i honeymooned 20 years ago. much has changed but for the good! the condo was great and is within walking distance to everything. perfect! hope to come back again but sooner thasn 20 years!
5 out of 5 stars
Champagne's Birthday Adventure
Review by
Nia C.
Really great time. WE ALL LOVED the private hot tub. Clean place, great location. A little bit expensive to rent but would come back again for sure 🙂
4 out of 5 stars
Perfectly located, very quiet and comfortable.
Review by
Maryse R.
We very much enjoyed our stay. The bus shuttle took only 3 min. to get to mountain. Close to restaurants and marketplace. Would definitely return to this complex.
5 out of 5 stars
All good except...
Review by
Robert B.
Should warn clients that some cartop carriers are too high for underground garage.
4 out of 5 stars
Clean, warmy and near to village
Review by
Charles W.
Wonderful, charming and surprisingly large apartment for a family of four. Really pleased by the management of the place - trevor was so kind and welcoming and accommodated us despite us arriving early. Very helpful.
4 out of 5 stars
Amazing place
Review by
Luke N.
The place is perfect for us to escape from the city life. Definitely, I will come back.
5 out of 5 stars
Over all, satisfied
Review by
The operator was helpful,the property clean, well maintained, well stocked in the kitchen and bathrooms. However I was concerned about the stairs being located right off one of the bedroom door. It can be dangerous for small children or adults tumbling down the long stairs accidentally.
4 out of 5 stars
4 days in Whistler
Review by
azar t.
We stayed 4 nights in a condo under esCAPIA Whistler Vacation managment. We enjoyed staying there, no pfoblem at all. We will defenately choose them again.
5 out of 5 stars
One word - Awesome! Look fwd to another return in the future.
Review by
Ken P.
My rental experience in Whistler was great from the start of the bookings to the directions on the arrival. It was anything one could expect and more. Look fwd to returning again to Whistler and staying in the same rental unit. Many thanks to my travel agent Tracy Chaplerton (last name might be misspelled)and to Trevor Rental Mgr.Ken Pitchuck
5 out of 5 stars
Great place to stay in Whistler
Review by
Zoe A.
It was our second stay in Glaciers Reach and we weren't disappointed. Great location, clean and tidy. The owner, Trevor, was great. Excellent communication and baby crib and highchair was in place as promised. Whistler was beautiful as ever and we were lucky to have terrific weather, the on site pool was a welcome relief and provided much fun for our little boy. All in all, a fantastic stay and we will be back! Many thanks.
5 out of 5 stars
Summer in Whistler
Review by

4 out of 5 stars
Comfortable
Review by
Roderick M.
Short walk to Whistler Village, Tennis center
4 out of 5 stars
Great family vacation. Close to the village, grocery store,
Review by
micky b.

5 out of 5 stars
Cozy and comfortable
Review by
Denise B.
This unit is just right for a party of 4. It is small, but fairly private. The location is perfect if you want to be close to the village, but away from the noise. Trevor is a great host, easy to work with and aims to please. We enjoyed our stay and look forward to visiting again. Also, the tennis club next door serves up an amazing breakfast!
5 out of 5 stars
3rd in a row where we had a fantastic time!!!
Review by
Jason C.
Thanks once again Trevor and to your team for such an awesome place to stay!
5 out of 5 stars
Manager Response:
Great to hear that you keep coming back and keep having a good time Trev
Nice unit
Review by
Mike A.
This unit has a good layout and is nicely furnished. I agree with other reviewers who said the hot tub is great and the minor annoyance of a few things broken is not a big deal (hair dryer mount, key hook, hand-held shower mount). The location is convenient and we found it to be quiet. The pool at the complex is fairly small, but adequate for a small family. Thanks to Trevor and crew we had a pack-n-play and high chair there waiting for us on arrival as requested---a nice touch free of charge! Overall, we had a blast. Whistler rocks!
5 out of 5 stars
A Much Needed Break
Review by
We stayed here for three nights recently and were very happy with the condo. It had all the comforts of home and the hot tub was great fun for my two kids. We did look for some board games or cards but couldn't find any on the one rainy day we were there. My husband thought the condo was directly IN the village but it's not, it's actually at the edge of the village so you have to walk a little to get to the 'action'. But I didn't mind that. All in all an extremely satisfying holiday.
4 out of 5 stars
Contact Us