99 Glaciers Reach, a 2br with hot tub & pool in Whistler Village (Townhouse)
2 Bedroom(s) | 2 Bathroom(s) | Sleeps 6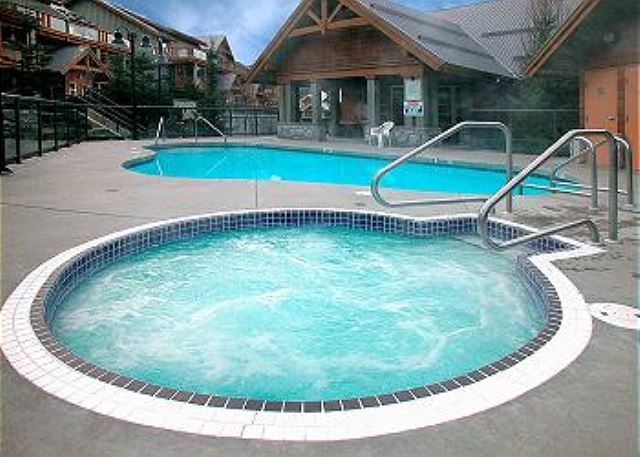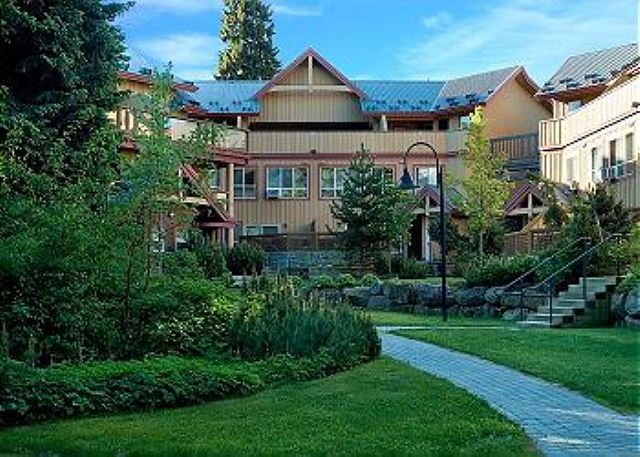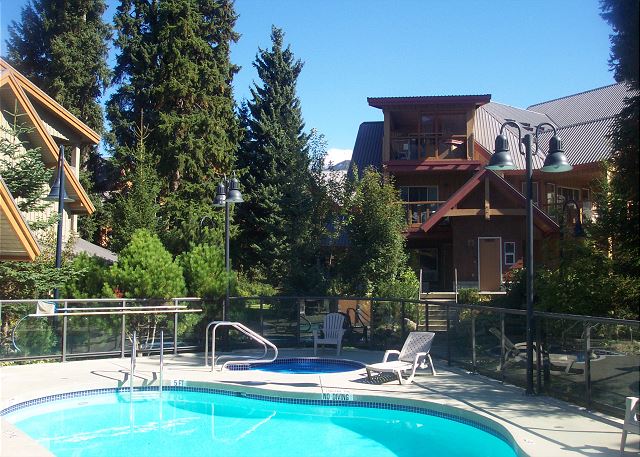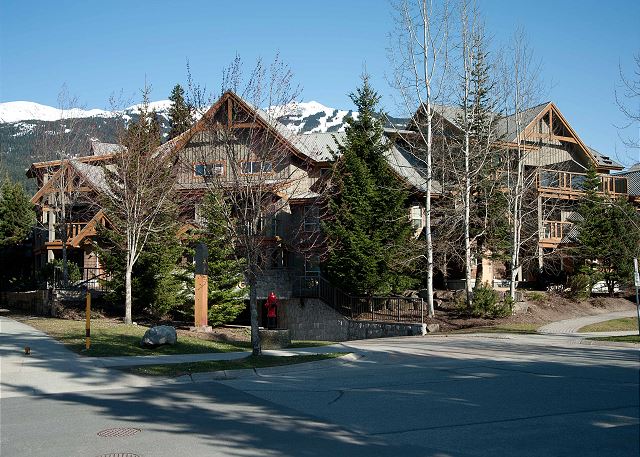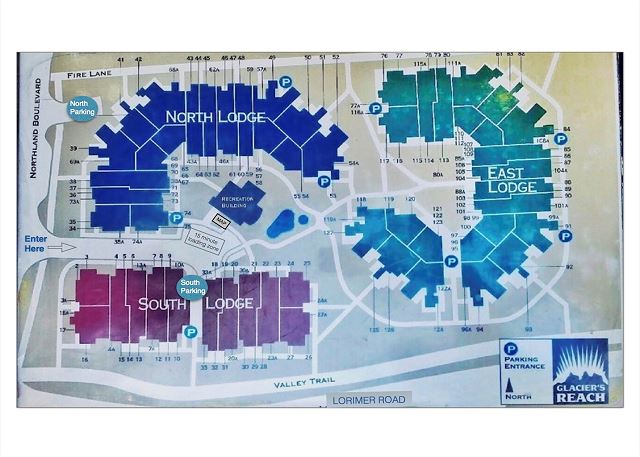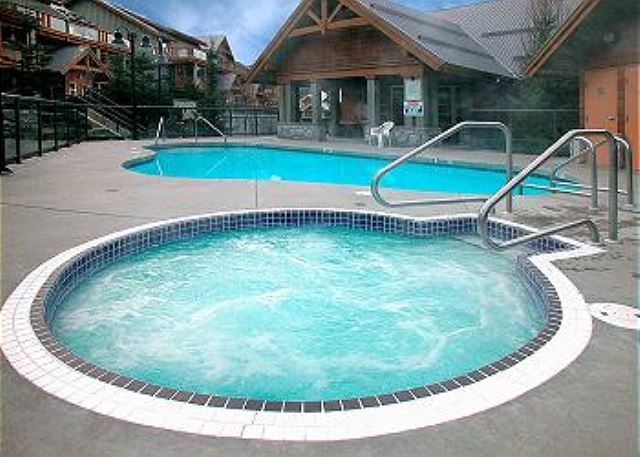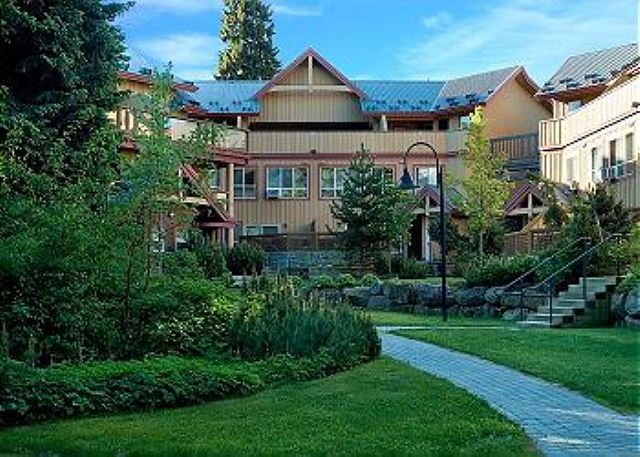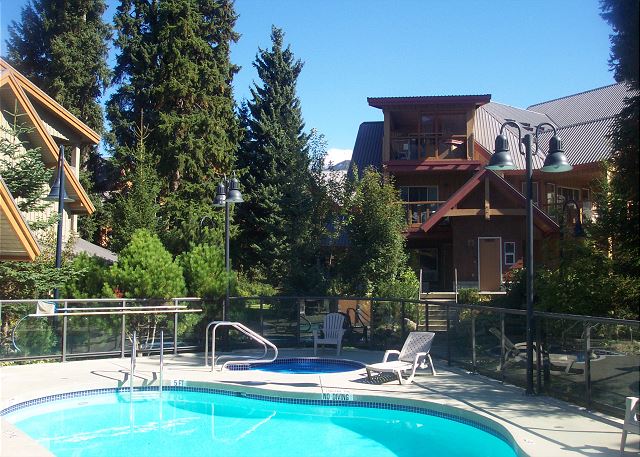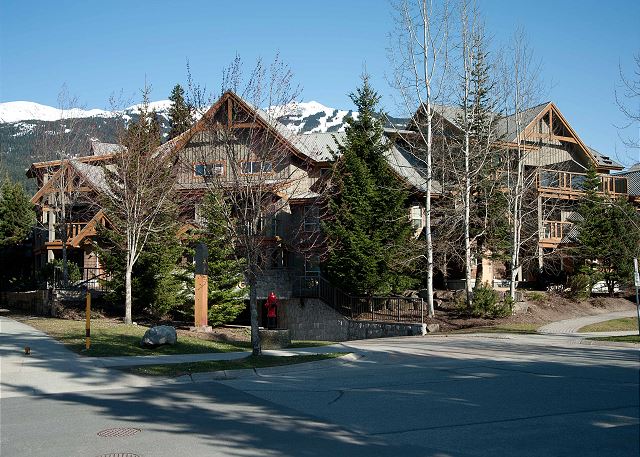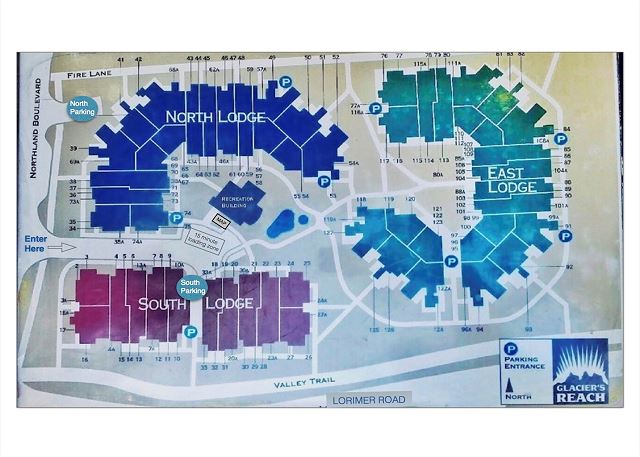 Description
We are proud of our Covid response. We manage several homes at Glaciers Reach and we do our own house keeping, this allows us to ensure that our homes are safe so that our guests can relax. We provide fresh duvet covers and a one-night gap in between nearly all says. In addition to our own enhanced cleaning procedures we provide our guests with disinfectant spray so that you can clean the clean home again if you wish. Life is unpredictable so we offer free cancellation outside of 30 days or in the event of new public health restrictions.



Our homes offer the luxuries you want and the conveniences you expect. They are exceptionally clean, well maintained and fully equipped with Kitchen, Laundry, Internet, Private Hot Tub, Pool, fire place, free parking and a fantastic location in Whistler Village.



We have over 3000 guest reviews and a 4.5 star average rating so give us a call toll free atfor help planning your next Whistler Vacation.



Relax in your own private hot tub with amazing views of Whistler & Blackcomb Mountains on a covered deck with a BBQ off the living room. The spacious floor plan of this ground floor home is idea for bikes. We hope that you enjoy all of the comforts and amenities of this fully equipped vacation home at Glaciers Reach.



Our guests appreciate the convenience of staying across from the Whistler Market Place which boasts; liquor and grocery stores, Starbucks, restaurants and several shops. All of our homes at Glaciers Reach are a ten minute walk or a free shuttle ride to the base of Whistler and Blackcomb mountains. Everything that Whistler Village offers is at your door step, along the picturesque, cobble-stoned village stroll.



Some of the recent upgrades to this two bedroom two bathroom townhome include; paint, carpet, mattresses, duvets and pull out couch. Other features include a BBQ, 32 inch TV/DVD, CD player with I pod dock, TV/DVD in the second bedroom, air-conditioning, gas fire place, heated year round pool, shared sauna, free underground parking and high speed internet with Wi-Fi. This vacation home sleeps a maximum of six guests but four is recommended. The bedding consists of; a queen bed, two twins that can be joined to make a king upon request and a queen sofa bed. All of our Whistler vacation rentals are professionally managed, well maintained and exceptionally clean.



Let us help plan your next Whistler vacation!



Trevor Chelswick (Owner & Manager since 1999)

Whistler Vacation Rentals- Accommodations at Glaciers Reach
Calendar
September 2021

| S | M | T | W | T | F | S |
| --- | --- | --- | --- | --- | --- | --- |
| | | | 01 | 02 | 03 | 04 |
| 05 | 06 | 07 | 08 | 09 | 10 | 11 |
| 12 | 13 | 14 | 15 | 16 | 17 | 18 |
| 19 | 20 | 21 | 22 | 23 | 24 | 25 |
| 26 | 27 | 28 | 29 | 30 | | |
October 2021

| S | M | T | W | T | F | S |
| --- | --- | --- | --- | --- | --- | --- |
| | | | | | 01 | 02 |
| 03 | 04 | 05 | 06 | 07 | 08 | 09 |
| 10 | 11 | 12 | 13 | 14 | 15 | 16 |
| 17 | 18 | 19 | 20 | 21 | 22 | 23 |
| 24 | 25 | 26 | 27 | 28 | 29 | 30 |
| 31 | | | | | | |
November 2021

| S | M | T | W | T | F | S |
| --- | --- | --- | --- | --- | --- | --- |
| | 01 | 02 | 03 | 04 | 05 | 06 |
| 07 | 08 | 09 | 10 | 11 | 12 | 13 |
| 14 | 15 | 16 | 17 | 18 | 19 | 20 |
| 21 | 22 | 23 | 24 | 25 | 26 | 27 |
| 28 | 29 | 30 | | | | |
December 2021

| S | M | T | W | T | F | S |
| --- | --- | --- | --- | --- | --- | --- |
| | | | 01 | 02 | 03 | 04 |
| 05 | 06 | 07 | 08 | 09 | 10 | 11 |
| 12 | 13 | 14 | 15 | 16 | 17 | 18 |
| 19 | 20 | 21 | 22 | 23 | 24 | 25 |
| 26 | 27 | 28 | 29 | 30 | 31 | |
January 2022

| S | M | T | W | T | F | S |
| --- | --- | --- | --- | --- | --- | --- |
| | | | | | | 01 |
| 02 | 03 | 04 | 05 | 06 | 07 | 08 |
| 09 | 10 | 11 | 12 | 13 | 14 | 15 |
| 16 | 17 | 18 | 19 | 20 | 21 | 22 |
| 23 | 24 | 25 | 26 | 27 | 28 | 29 |
| 30 | 31 | | | | | |
February 2022

| S | M | T | W | T | F | S |
| --- | --- | --- | --- | --- | --- | --- |
| | | 01 | 02 | 03 | 04 | 05 |
| 06 | 07 | 08 | 09 | 10 | 11 | 12 |
| 13 | 14 | 15 | 16 | 17 | 18 | 19 |
| 20 | 21 | 22 | 23 | 24 | 25 | 26 |
| 27 | 28 | | | | | |
March 2022

| S | M | T | W | T | F | S |
| --- | --- | --- | --- | --- | --- | --- |
| | | 01 | 02 | 03 | 04 | 05 |
| 06 | 07 | 08 | 09 | 10 | 11 | 12 |
| 13 | 14 | 15 | 16 | 17 | 18 | 19 |
| 20 | 21 | 22 | 23 | 24 | 25 | 26 |
| 27 | 28 | 29 | 30 | 31 | | |
April 2022

| S | M | T | W | T | F | S |
| --- | --- | --- | --- | --- | --- | --- |
| | | | | | 01 | 02 |
| 03 | 04 | 05 | 06 | 07 | 08 | 09 |
| 10 | 11 | 12 | 13 | 14 | 15 | 16 |
| 17 | 18 | 19 | 20 | 21 | 22 | 23 |
| 24 | 25 | 26 | 27 | 28 | 29 | 30 |
May 2022

| S | M | T | W | T | F | S |
| --- | --- | --- | --- | --- | --- | --- |
| 01 | 02 | 03 | 04 | 05 | 06 | 07 |
| 08 | 09 | 10 | 11 | 12 | 13 | 14 |
| 15 | 16 | 17 | 18 | 19 | 20 | 21 |
| 22 | 23 | 24 | 25 | 26 | 27 | 28 |
| 29 | 30 | 31 | | | | |
June 2022

| S | M | T | W | T | F | S |
| --- | --- | --- | --- | --- | --- | --- |
| | | | 01 | 02 | 03 | 04 |
| 05 | 06 | 07 | 08 | 09 | 10 | 11 |
| 12 | 13 | 14 | 15 | 16 | 17 | 18 |
| 19 | 20 | 21 | 22 | 23 | 24 | 25 |
| 26 | 27 | 28 | 29 | 30 | | |
July 2022

| S | M | T | W | T | F | S |
| --- | --- | --- | --- | --- | --- | --- |
| | | | | | 01 | 02 |
| 03 | 04 | 05 | 06 | 07 | 08 | 09 |
| 10 | 11 | 12 | 13 | 14 | 15 | 16 |
| 17 | 18 | 19 | 20 | 21 | 22 | 23 |
| 24 | 25 | 26 | 27 | 28 | 29 | 30 |
| 31 | | | | | | |
August 2022

| S | M | T | W | T | F | S |
| --- | --- | --- | --- | --- | --- | --- |
| | 01 | 02 | 03 | 04 | 05 | 06 |
| 07 | 08 | 09 | 10 | 11 | 12 | 13 |
| 14 | 15 | 16 | 17 | 18 | 19 | 20 |
| 21 | 22 | 23 | 24 | 25 | 26 | 27 |
| 28 | 29 | 30 | 31 | | | |
Available
Unavailable
Check-In Only
Check-Out Only
Seasonal Rates
| Date Range | Daily | Weekly | Monthly |
| --- | --- | --- | --- |
* Seasonal rates are only estimates and do not reflect taxes or additional fees.
Location
Guest Reviews of
99 Glaciers Reach, a 2br with hot tub & pool in Whistler Village
Whistler, BC
---
Vacation Rental Reviews by
stars based on
Unit 99
Review by
Noel J.
The location was excellent in relation to the village. The hot tub was clean and in fantastic condition, however, the patio was quite dirty with some litter scattered about. The lodging was roomy but again, it could have been cleaned better.Also. If you're looking for privacy in your hot tub, this is not the unit for you. The patio is located right on the walkway. All it would take is a couple sheets of lattice to put up and it would make a world of difference. All in all we were pleased with our stay but it could have been even better with a few small cleaning improvements and privacy improvements.
4 out of 5 stars
Awesome
Review by
Maria Dolores S.
An amazing apartment. Having a private hot tub on the terrace made our stay much more attractive. The kitchen had all the necessary stuff. The beds very comfortable, and the living room with the fireplace makes the place super cosy.
5 out of 5 stars
Whistler Stay
Review by
Claudia S.
We spent five days here in July. It was nice to get a few days away and Whistler is beautiful . This location is the best and the condo met all our needs, spacious and where the two rooms are located allowed for some privacy. Trevor was very responsive we contacted him that the propane was low and responded immediately. We love this location and would definitely return
5 out of 5 stars
great place. Beds need maintenance not comfortable
Review by
Alexander H.
Bed in master was terrible. Needs replaced. Was completely sunk on one side. Besides that 5 stars great place
4 out of 5 stars
Amazing
Review by
Courtneay J.
Awesome as always will keep coming back
5 out of 5 stars
#99 Glaciers Reach
Review by
Clean, nice location
5 out of 5 stars
99 Glaciers Reach
Review by
Alex S.
Decent place with good location next the shopping centre. 10min walk through the village to the slopes. Nice hot tub, good amenities and lots of left over pantry goods from previous holidaymakers. Slightly damaged walls/fittings but didn't affect us.
5 out of 5 stars
Great location and comfortable accommodation for our family
Review by
David M.
Loved the accommodation. It was clean and comfortable and small touches like condiments, salt and pepper etc means it felt more homely rather than a corporate Airbnb experience. Location was very good, across the road from the Marketplace and the free shuttle bus, which makes all the difference when you're lugging equipment etc. We had a hot tub as well which was really welcome after a day on the slopes
5 out of 5 stars
Absolutely Fabulous!
Review by
Crystal K.
Our time at unit #99 was excellent. The unit could not have been any better. We are a family of 5 and the set up worked so well for us. The hot tub was clean and hot, the unit was clean and the location was fabulous.
5 out of 5 stars
Condo with lots of Space and Close to the Village
Review by
This condo has a ton of space. The bedrooms, each with it's own bathroom, are separate from each other for privacy. The amount of storage space and closets is really good. The kitchen has pretty much everything one needs to cook with. Having two TVs was nice as was the stereo system. Hot tub works and was easily accessed. Love the two patios included in this condo and the location was perfect. As close to the Village as one can get without being in the Village.
5 out of 5 stars
Thank you
Review by
Stefan S.
Ideale Wohnung für 4 Personen. Ganz Whistler ist in Fussweite erreichbar. Für 6 Personen sind zwei Betten im Klappsofa versteckt. Bett etwas durchgelegen.
5 out of 5 stars
Great location very clean and well equipped
Review by
My family and myself spent 2 weeks mountain biking in whistler. Our stay at Glaciers reach was great. With 2 bedrooms large lounge and kitchen area there was heaps of room, especially with all of our bikes and luggage. We were a 5 minute walk from the IGA supermarket and 10 minute bike ride to the mountain bike park.We loved the hot tub which we used every day. I would definitely recommend Glaciers reach to other mountain bikers.
5 out of 5 stars
Our Canadian Holiday 2019
Review by
Allen T.
The whole apartment was incredible. The site of the accommodation was beautiful and so convenient to Whistler Village and surrounding area. The Hot Tub was perfect after a days physical excursions and retail therapy. Would highly recommend and use again.
5 out of 5 stars
Cozy Suite with Private Hot Tub
Review by
Stanley W.
We had five people staying at the suite, and there were plenty of space for us. The kitchen had everything we needed and the hot tub was clean and spacious. The beds were comfortable as well. The suite was located in a very convenient location; it's literally opposite to the bus stop that takes us to the Whistler Village base. Trevor was also very quick to respond.
5 out of 5 stars
Whistler snowboarding
Review by
David S.
Great stay at Whistler Stayed at Glaciers Reach apartment #99Excellent location, stones through from market place, whistler village and the courtesy bus stop for getting to the gondolas in the mornings!The hot tub was a perfect way to end the day.All the beds were extremely comfy, we all slept great during our stay!Apartment was spacious warm and welcoming, loads of towels.On arrival the owner Trev informed us that the fire and the dishwasher were not working but had the fire working the next day and replaced the dishwasher the day after.Would definitely stay at this location again and recommend to others.
5 out of 5 stars
Whistler family winter vacation
Review by
Kathryn J.
We really enjoyed staying at this unit during our recent Winter ski vacation. The Unit was well stocked and reflects the pictures as posted. The Town is right across the street as well as the free shuttle to the slopes. The shuttle comes every 10-15 minutes and takes only 5 minutes to be at the Whistler gondolas. We enjoyed the hot tub after skiing. Would definitely recommend this unit.
5 out of 5 stars
Home away from home
Review by
Courtenay J.
Was extremely comfortable and clean very close to everything totally our new get away spot
5 out of 5 stars
Great location to the village
Review by
Kristin D.
The location of our unit was great to the village and very close to the grocery store. The unit was ok, not very private as the hot tub was along the walkway and right beside the door to the parking garage. The bed was not very comfortable and the hot water took forever to warm up to have a shower.
3 out of 5 stars
Manager Response:
Hi, I inspected the bed after reading this review and the box spring was damaged. I has now been replaced. Thank you for your feedback. Trevor
Good value apartment
Review by
Excellent apartment, very spacious with plenty of storage. It was all very clean and beds very comfortable with lovely quality bed sheets. Hot tub was great and also very hot and immaculately clean. This apartment is very close to the town and shops - literally just across the road. This meant that we hardly used the car at all and it was parked in the free underground parking below the apartments. As you now have to pay for parking in Whistler this was a real bonus. We were very pleased that we booked this apartment as the location was so convenient. The only negitives were that the apartment is surrounded by trees which made it a bit dark, and there was no view. It was certainly excellent value and we would definitely stay there again.
4 out of 5 stars
Great location and great accommodation
Review by
Janice D.
Our 2 bed apartment was really spacious and clean. The second bathroom was a plus although it would've been nice for the spa bath to be in the double room instead of the twin. The kitchen was really well equipped but there was a stale pizza left in the oven! The hot tub was fantastic and quite secluded in the trees and plenty of wild birds for company! Overall a lovely apartment very convenient for town.
4 out of 5 stars
COMODA Y PLACIDA ESTANCIA
Review by
En un marco incomparable y a pocos metros de los remontes de la Estación de Esquí y de toda la zona comercial de Whistler. Un apartamento tremendamente cómodo y amplio. Dotado de todos los servicios necesarios, han hecho que la estancia aquí, haya sido como estar en la propia casa. Muy recomendable.
5 out of 5 stars
Great location
Review by
Everything was great, apart from absence of a child's cot which we had specifically requested for our 2-year old. We were given a newborn bassinet which was too small for her, so she ended up lying on the floor on a mattress and kept walking off (needed to be barricaded with suitcases!!) Please invest in a proper child's cot. Everywhere else has one!
4 out of 5 stars
Manager Response:
Hi Dana, Sorry about the cot, I had it down for a crib and a booster seat. I had also provided a mattress. I will look into something that will work better for a toddler for the future. Trevor
Bel appartement au coeur du village
Review by
Patrice G.
Idéalement situé à proximité du coeur du village , l'appartement que nous avons loué nous a apporté entière satisfaction . Il y a tout le contact et l'espace nécessaire. Il est bien équipé et trés propre.
4 out of 5 stars
Whistler biking holiday
Review by
gary h.
99 glacier reach was perfect for our stay. The apartment was very spacious and clean.Location was ideal for the bike park and shops also.Trevor was very helpful in booking the accommodation.
5 out of 5 stars
Great location
Review by
Great location and the kids and hubby loved the hot tub. Would book this place again as location was very convenient and there was free parking and wifi.
4 out of 5 stars
Perfect Long Weekend
Review by
Rick D.
We booked the property and when we arrived it was exactly as described. Great location, clean and fully stocked. It is right on the edge of the village so it is an easy and enjoyable walk to everything. Check in and out was effortless and the property manager made sure we where taken care of. We skied every day and would recommend this property to any group or family.
4 out of 5 stars
Great Location, Price, and Service
Review by
Stuart L.
Well priced with a well equipped kitchen and a responsive host. Trevor made this stay very easy and enjoyable.Easy access to the local supermarket and a 2 minute walk to the shuttle to get to the base of the mountain.Would absolutely recommend any of his properties to anyone looking to spend time in Whistler village.
5 out of 5 stars
Glaciers Reach
Review by
Louis B.
Stayed in Glaciers reach with 4 other friends on our ski trip and absolutely loved it. The place was well spaced with very comfy beds and the private hot tub was a huge plus. Our only compliant was that the showers weren't great. Glaciers reach is also conveniently located just across the road from the marketplace area which contains the large supermarket, drugstore and liquor store. The bus to the gondolas is also just across the road.
5 out of 5 stars
Great Condo, Great Location
Review by
Will D.
We enjoyed our stay at Glacier's Reach. Thanks much to Trevor for going out of his way to make sure everything was right.
5 out of 5 stars
Absolutely perfect!
Review by
Marie Carmody C.
Honestly, All we needed was a dry warm place to land in between adventures, and we got that and more! Having a full kitchen, a fireplace, washer & dryer and a hot tub (which may have been medically necessary!!) was icing on the cake! The location was amazing - it wasn't right in the hustle and bustle of the village, but within easy walking distance of everything. Having the grocery and other marketplace shops right across the street was amazing. If I HAD to come up with any critique at ALL, it would be HOOKS. With a family of four, wearing multiple layers ( usually wet from snow ) we could've used more hooks by the front door, but we used the drying rack , and made it work. Really couldn't have asked for more!! Thank you SO much for being everything you promised & more!! We will be back!
5 out of 5 stars
Great location
Review by
Mark H.
Across the street from village and shuttle stop to the lifts. Room was comfortable and hot tub a nice perk.
4 out of 5 stars
Great Place!
Review by
Tracy C.
Excellent Location, Place was very nice but the beds were pretty uncomfortable and we had problems turning on the fireplace, directions have not been updated in book of rules, no instructions for hot tub, we could not get to turn on jets or make hotter until the hot tub guy happened to show up and showed us the way, thanks Barry i would definitely stay here again!
5 out of 5 stars
Great place to get away
Review by
Claudia T.
My family and I had a great experience and would love to stay here again. Two minute walk to the village but far enough away to enjoy the peace and quiet.
5 out of 5 stars
99 Glaciers reach
Review by
We had a great time in Whistler staying at this condo unit. It was perfect for our family of 4 and the teen boys loved having their own space and bathroom. We were especially impressed with how clean the unit was and being so close to the village was perfect. Our only suggestions would be to be sure all windows have screens as the nights were cool and we wanted to be able to leave the master bedroom window open but couldn't. We would have also enjoyed a TV in the master bedroom but were fine without it.
5 out of 5 stars
Family friendly
Review by
Marlen Z.
We stayed with a baby and the management was very helpful to organize everything we needed. The rooms had everything we needed incl. Dishwasher and washing machine. We where very happy about it.
5 out of 5 stars
Had a great stay
Review by
Scott H.
We had a three day trip planned with our grandsons to Whistler. Having a large condo with two bedrooms fit the bill perfectly. They really enjoyed having the hot tub on the deck and used it nightly. The unit was clean and maintained adequately. The property is not fully up to date but we got exactly as was described. It was a good deal for us all around. If I had any complaint the numbering system for the units leaves you wandering for a while finding your unit.
5 out of 5 stars
Great time in Whistler
Review by
Kevin B.
Condo was fantastic. Rental from AllSeason's was problem free, anything that needed to be taken care of was handled quickly and professionally. The condo was very clean and had lots of room. Furniture and fixtures were in good shape and modern. The location was perfect and allowed us to walk to everything we needed in the village.
5 out of 5 stars
Had a wonderful time. The unit was nice.
Review by
Jamie D.
My only complaint was there were cigarette butts at the entrance of the unit. Looked like they were swept to the side of the building. Also dishes were left in the dishwasher.
4 out of 5 stars
Whistler stay
Review by
Very good set up, Lot's of space and clean. Good set up for 4 girls but would be excellent for a family also.
4 out of 5 stars
Ultimate spring skiing with ultimate lodging!
Review by
Jane L.
Fantastic property, location, amenities. The 'email' check in is very friendly and smooth. Parking included is a huge bonus.
5 out of 5 stars
Excelent Stay
Review by
Teresa R.
We have a fantastic stay . The apartment was great and had everything We needed for a long stay. Trevor was very helplful before our arrival asking for our preferences for the apartment. Also the lady that came to clean our apartment was really nice and helplful and solve every little doubt or concern We had. Thank you very much to all, We sure come back here in the next visit to whistler and also We will recomended to our family and friends.
5 out of 5 stars
springtime in the mountains
Review by
Jon C.
From start to finish everything was great. I've stayed in a number of units at glaciers reach and this one stands with the best.
4 out of 5 stars
Semana santa en whistler
Review by
Imma F.
El apartamento estaba genial,muy bien equipado y muy bien unicado,lo mejor que nos hemos encontrado nunca en otras muchas estaciones de esqui.Lo del jacuzzi esta muy bien y se agradece mucho despees de esquiar.El trato con Trev,el propietario,perfecto y muy atento,incluso el nos gestiono los forfaits y salieron mejor de precio.Ojala podamos volver.
5 out of 5 stars
Great Stay
Review by
The place was great, and we had no problems at all! We went skiing every day, and never had to wait more than five minutes for the shuttle, which was only a short walk away. There were plenty of great restaurants and shops just across the way, and we loved just hanging out inside.
5 out of 5 stars
property review
Review by
Michael P.
Was very pleased.
5 out of 5 stars
New Year in Glaciers Reach
Review by
Maria V.
It was the best! Thank you Trevor for the quick turn around, I don't know what we would do if you didn't let us stay an extra night! Thank you for bringing the booster chair and the bassinet for our young child.
5 out of 5 stars
Excellent stay
Review by
Riaan T.
WE had a great time in whistler over christmas. The pool did not work which was not a big issue as we had a private hottub, and would probably not have used the pool anyways.Unit was clean, well maintained and had everything we needed. Location is great too! Thanks Trevor !
5 out of 5 stars
99 Glaciers Reach Rental - great home away from home!
Review by
This rental was awesome! Very clean and organized upon arrival with plenty of 'home' accessories. I would highly recommend this to anyone looking for a home away from home experience and with a private hot tub on the patio, you can't get much better than that. Trevor, our rental representative, gave prompt, friendly and excellent customer service before and during our stay.
5 out of 5 stars
Excellent Value in Whistler
Review by
We stayed for four nights in Autumn. We had a cosy, spacious home with a bubbling hottub. It was in a good location for a range of activities in Whistler - away from the busy part of the town, if you are looking for some peace and quiet - although the weekends can get a bit noisier - probably anywhere in town would be!Plenty of linen and a well-equipped kitchen.
5 out of 5 stars
saved our getaway
Review by
Laura P.
Our stay was exactly what we wanted. We went for a girls trip getaway and our accommodation we had booked elsewhere fell through when we arrived so, we called Trevor and he had us in this apartment within 10 minutes. Very accommodating and the perfect place for us. The location was great and very homey. We will definitely be coming back next time.
5 out of 5 stars
Excellent location, clean and well appointed.
Review by
Location could not have been better, grocery and liquor store just a few minutes away as well as restaurants and nightlife.
4 out of 5 stars
Good location
Review by
Good experience over all ! Clean and good location very confusing town home complex though . Booking was easy and Trevor was helpful ! Had a few requests that were taken care of w no prob
4 out of 5 stars
Great place to stay!
Review by
Karen R.
The unit was well located and maintained. We were very impressed by the customer service provided by Trevor, the owner for Whistler Lodging. I would gladly stay there again.
5 out of 5 stars
Great Location!
Review by
TRACY M.
This condo could use a tiny bit of TLC. Two lamps did not work in the Queen bedroom and the bed wasn't that comfortable. The TV in the twin bedroom wasn't working and there was a large tear in the patio screen. But the place was modern, clean, spacious, had a well stocked kitchen, and location next to none!
4 out of 5 stars
Perfect place for small family
Review by
Marie L.
Situated just beside Market Square in Whistler, this condo was just the perfect place for our sking holiday. All services were just close by and a free shuttle bus can take you to the lifts and the other villages. The condo was very comfortable and the outdoor spa very enjoyable after ski days.
5 out of 5 stars
Excellent self-contained apartment
Review by
Mark D.
Overall for the price we were very happy with this accommodation. The location was ok, a little far from the ski lifts, but close to the IGA in the marketplace and close to several nice restaurants (my favourite being pizzeria antico). The hot tub was big enough to fit 4 of us, and was a great way to relax after a day on the mountain. The kitchen is fully self-contained with everything that you need if you feel like making a home cooked meal. Trevor was very helpful with the booking and even supplied an extra mattress for our group at no charge! Definately would recommend this place. 9/10.
4 out of 5 stars
From the Saevlands from Sweden
Review by
Ingela S.
Very service minded staff/owner that helped us "over seas renter " alot with all kinds of matters! Thank you so much Trevor for quickly helping us out via maill. It is really appreciated since we have time zoons difference with 9 hours. We just loved that you took all "small" questions seriously
4 out of 5 stars
Excellent Location
Review by
Great place, much bigger than pictured. Would definitely recommend.
5 out of 5 stars
All Seasons #99
Review by
We enjoyed very much our stay. Good Location and nice 2-bedroom appartment.
4 out of 5 stars
Thanksgiving Weekend.
Review by
Elaine W.
We have stayed with this company at least 5 times in Whistler. We are happy with the condos and the location. This building was a little noisier this time and there were issues in the condo next to us but the police quickly dealt with that. Would recommend Glacier Reach to others.
5 out of 5 stars
Repeat Bike Trip
Review by
Brett L.
We enjoyed renting this location so much last year, we made it a priority to reserve it again for this year's trip to the bike park. The location can't be beat! Would particularly recommend it to anyone with bikes.
5 out of 5 stars
Ironman 2014
Review by
Laura J.
The location and condo was excellent. We hope to stay again next year!!
5 out of 5 stars
Was perfect
Review by
Monika J.
Perfect place in an awesome location . Had a great time !
5 out of 5 stars
After BC Bike Race
Review by
JUAN FRANCISCO R.
Great place.
5 out of 5 stars
Perfect!
Review by
Christopher H.
super easy to book online, nice and friendly employees, cleany and easy to handle.. just one word - perfekt!
5 out of 5 stars
Great Stay!
Review by
The location was perfect, the unit was clean and had everything we needed. We had a fantastic stay and will definitely return!
5 out of 5 stars
Nice place
Review by
Brendan T.
Great location. Good size. Good price.
4 out of 5 stars
Good place! #99
Review by
My friends from the States love this place! Just a few minutes walk to the village and very close to market place. The unit has everything you want. Highly recommended!
5 out of 5 stars
Great Location and Clean but...
Review by
Kristina S.
The location is great. Love the private hottubs. I have stayed here before. The place was clean and we had everything we needed. The things you may want to cover when people are booking online, is make sure everyone knows that the units are not all the same and some DO NOT look like the pictures on the internet. We were dissapointed with that aspect, along with an extra $100 in taxes. At least write what the tax percentage is, and that some of the rooms haven't been reno'd. When people have picture in their head and its not what they expected AND more expensive...ouch! Also, the cleaning woman knocked on our door before 10am (which is already an early time for checkout) and was a bit aggressive with us getting out. At least leave us alone until out checkout time. Thanks
2 out of 5 stars
Manager Response:
Hi Kristina, I see that you booked on , unfortunately that site only shows the rate before taxes. I will see if we can add a line in to the confirmation that indicates the tax percentage that will be applied. does not allow us to show fees so on your booking we had reduced the rent by $65 and that became a fee that we charge on two night stays. We do manage 24 homes in this complex and they are all different. This particular home has had several recent upgrades including paint, carpet, duvets, BBQ... in the past year. Trev
Great vacation for family of 5!
Review by
Kevin C.
Great location just off the village away from the crowd. Literally across the street from all the shops and especially the IGA grocery and Starbucks so very convenient. Visited for Ironman and was the perfect location - 3 min walk max to registration and finish line - kids could watch the run while still on the property. As an FYI there is literally no parking in Whistler - rental came with underground parkade that was 6'10" unfortunatley not high enough for our mini van with roof rack - but either than that a great place with decent small pool and hot tub. Would stay here again for sure!!
5 out of 5 stars
Great for bikers in Summer!
Review by
Great location, everything you could need is within a 5 min. walk. Hot tub was perfect at the end of a long day of biking!
4 out of 5 stars
Great value, great location!
Review by
Chris F.
This was a our second visit and as before, it was a great experience. We stayed in unit 99 this time and found it very spacious, clean and comfortable. The BBQ was a great feature and came in handy. We love the location: marketplace across the street and the heart of the village is just a short walk away. Trevor and his team are fantastic. We'll be back!
5 out of 5 stars
Clean and cozy, decent location in the Village
Review by
Only stayed 1 night but the place was nice and close enough to the lifts (10 min walk), very clean and a cozy hangout for a group of 4-5. The marketplace is right across the street which is handy and the hot tub is nice to have but I found the mattress very hard and uncomfortable. Overall I'd recommend it as a nice cozy place for a small group on a short stay while enjoying the outdoors in Whistler.
4 out of 5 stars
Excellent stay
Review by
Spacious, clean, and good location. So nice to relax in the outdoor hot tub with snow flakes around.
5 out of 5 stars
Great holiday
Review by
Thomas R.
Really nice condo in a great location. Everything worked fine, the booking, the hot tub, everything in the property. Highly recommended.
5 out of 5 stars
Whistler Trip
Review by
Ashley W.
We had a great time! Great location, very clean room, lots of space! Thank you. Would highly recommend!
5 out of 5 stars
Uncomplicated and relaxed
Review by
Gunther R.
Very pleasant we will rent here again.
5 out of 5 stars
Will come back again!
Review by
Love the overall place. Clean house. Nice location. The sofa bed is not very comfortable but it's understandable being a sofa bed. The oven is old - had some problem with the oven lock but it's still functional. Other than these two, the place is really nice and comfortable. Trevor responded to my questions very quickly too and it helped a lot during our planning.
4 out of 5 stars
Not up to Par
Review by
Brenda R.
We were warned at the last minute that the BBQ wasn't working and when we tried to use the oven instead to cook our steaks, we found out that it didn't work either. We called the owner to let him know and he sent out someone to look at it. The oven wasn't fixed and the maintenance person suggested that we should have a discount for the inconvenience. When we contacted the owner, he was reluctant to make the discount. We had to rely on eating out even though we had purchased food to cook. We wouldn't recommend staying here and wouldn't stay again. Whistler itself is beautiful, but eating out can be expensive.
1 out of 5 stars
Manager Response:
Hi Brenda, I am sorry about the issues that you experienced with your home and as discussed I have given compensation. I would also like say that the BBQ that broke just days before your arrival has been replaced and the oven repaired before the next guest arrived in this home. Trevor (manager of this home)
Great unit! Fantastic Location!
Review by
This property was absolutely fantastic. It's located just steps away from Whistler's Village Marketplace, which has all you need. The Glacier's Reach complex was quiet, very clean, secure and overall quite nice. It was at most a 10 minute walk to the Blackcomb Wizard Chair, and not any more than that to any Village destination. The unit itself was completely spotless when we arrived and had everything we needed during our stay. The location of this unit is pretty much unmatched for those looking for proximity to the Village and Whistler Lifts.
5 out of 5 stars
best place
Review by
Alan G.
doesn't get any better.
5 out of 5 stars
#99 glaciers reach
Review by
Bill R.
Just got back from our 2nd visit to glaciers reach mountain biking in Whistler, i'm not one for long winded reviews so lets just say this condo was perfect for our needs, large enough for all of our gear to be stored safely, a very important point with 3 $5000 bikes to be kept safe! Nice and clean, close to everything Whistler has to offer and Trevor the owner sorted us a great deal as returning guests, we will be back!
5 out of 5 stars
Glaciers reach #99
Review by
Reinaldo K.
I would highly recommend staying in the properties managed by Trevor Chelswick, a complete difference from the rest of the properties managed by other agencies. Everything was great and clean, Trevor was always available for any questions or requests.. Had a wonderful time and this property is in a great location!
5 out of 5 stars
Great Condo, Great Location, Great Service
Review by
Alex S.
Very happy we chose to stay at Glacier's Reach. Perfect location across the street from the shuttle stop and all the shops at the marketplace plaza. Easy walk into the heart of the village. Trevor was always available and very accommodating. The only negative I can think of is that the electric stove does not have an overhead fan, so heavy cooking could make the room a bit smoky. No big deal. We will be back!
5 out of 5 stars
Thanx Trevor!
Review by
We had a great time, nice property, lots of room, clean, close to the mountain and shuttle but far enough away from the partying noise from the village. We will b back for sure!Thanx again Trevor,Bill from Niagara
5 out of 5 stars
Glacier's Reach #99
Review by
Justin C.
Awesome location, awesome accommodations, awesome trip!! Glacier's reach is perfectly situated on the outskirts of the North Village. A short walk to town made everything accessible but if you didn't feel like walking, you could always just grab the free shuttle right outside the back door. The place was great and very comfortable four adults. We had a blast and will definitely be back VERY soon! Oh and Trevor is extremely helpful with any issues you may have. Cheers!
5 out of 5 stars
Happy in Whistler
Review by
A nice lay-out and property for a family of 4...all the amenities we could want...very clean !NOTE: the baseboard heater in the bedroom of #99 did not work throughout the stay so had to heat using the fireplace thoughout the stay
5 out of 5 stars
Hot Tub --was not working properly --went cold the second night,
Review by
Burt J.
I have to say we apoligize for being in the hot tub later then alowed on Sat night --but it was a cold tub noot a hor tub so we were laughing a bit to loud.As for the accomidation it was very good. The floors in the kitchen where quite dirty. other then that we enjoyed it.Thank youBert Jaeger
4 out of 5 stars
Quiet comfortable stay close to action
Review by
We had a great time here over U.S. Thankgiving holiday. This property is sizable overall, clean, and fairly comfortable for the bargain price. Individual rooms, including living room and kichen, are smaller than expected from pictures. We managed to make a full thanksgiving meal here, but it was crammed, the oven heated unevenly, the coffeemaker was dated and wouldn't drain until we cleared the blockage. Those are the little things. The kitchen was fully stocked with utensils and anythign you need to live there for days and cook your own meals. The private hottub was close to the main drag and a bit less private than pictures would have you believe. Still it was much enjoyed and appreciated by all. Great place for the low price!
4 out of 5 stars
Contact Us