Beaver's Lodge (PA-212219) (House)
4 Bedroom(s) | 4.5 Bathroom(s) | Sleeps 12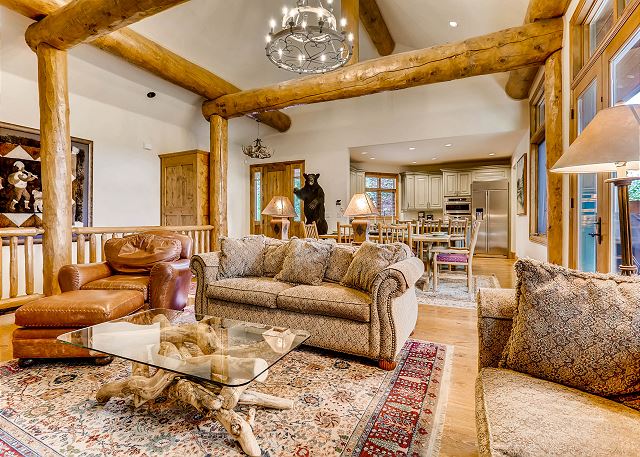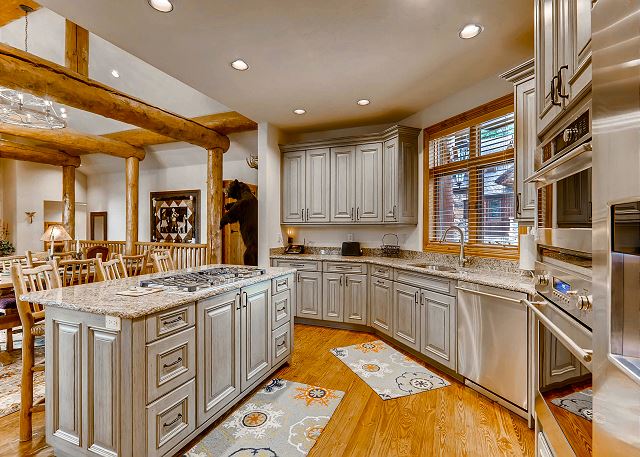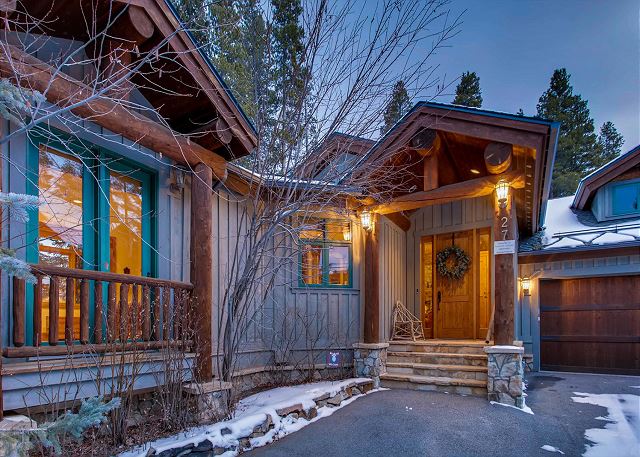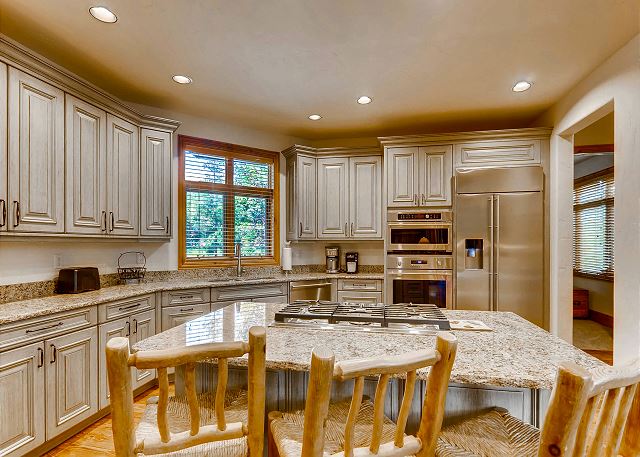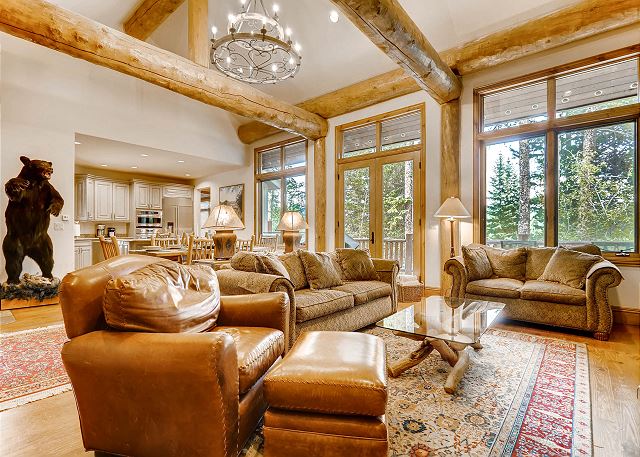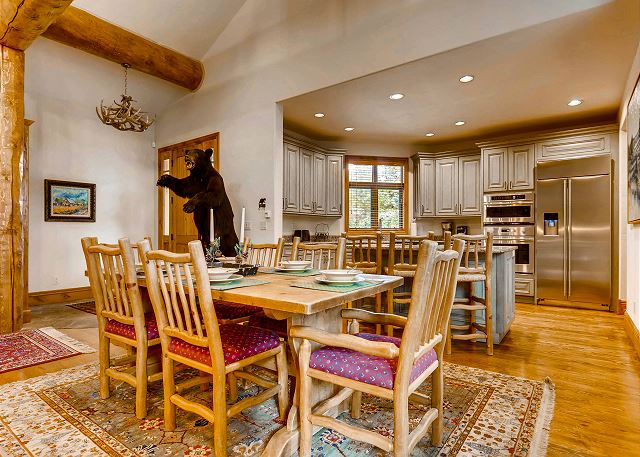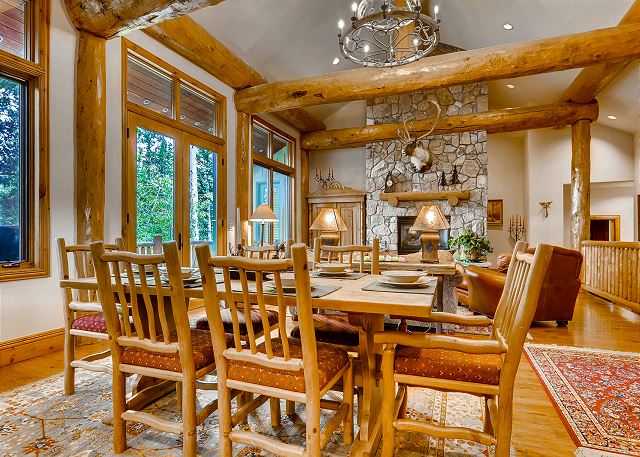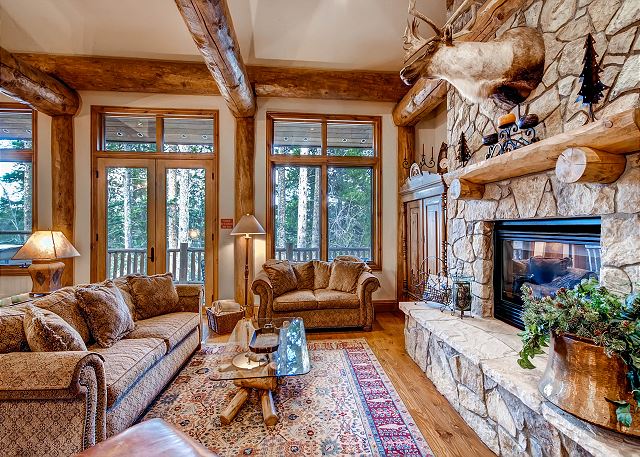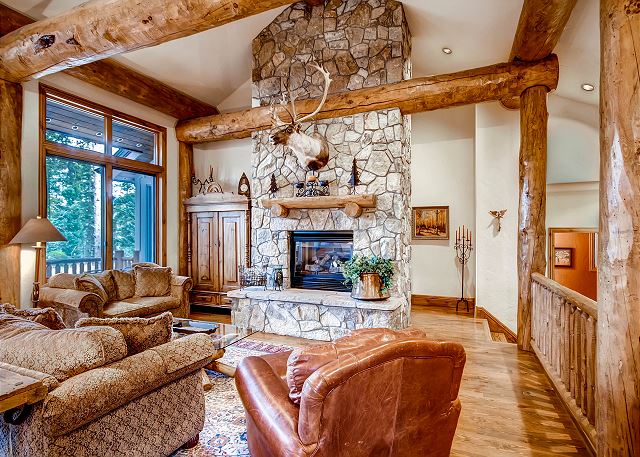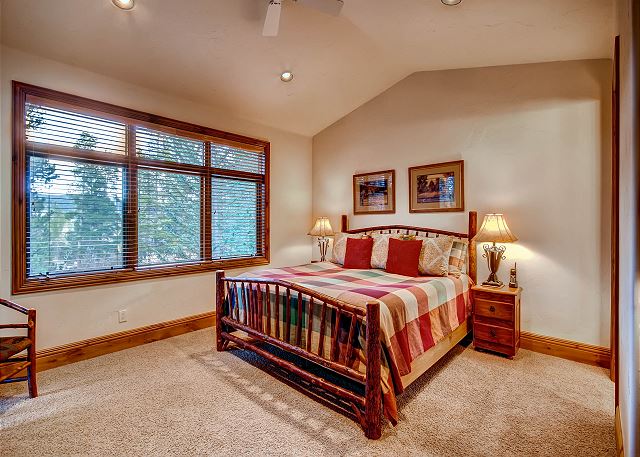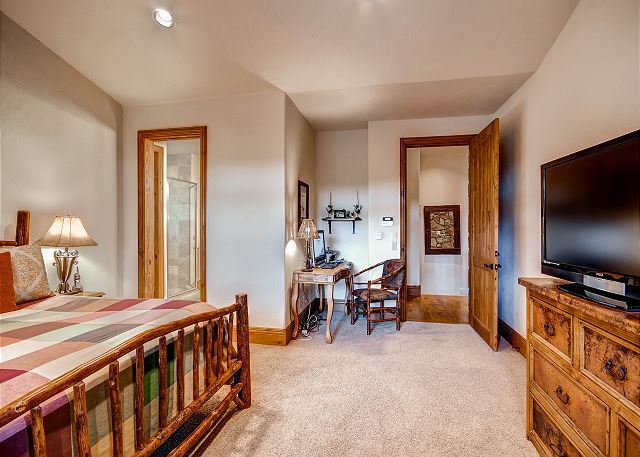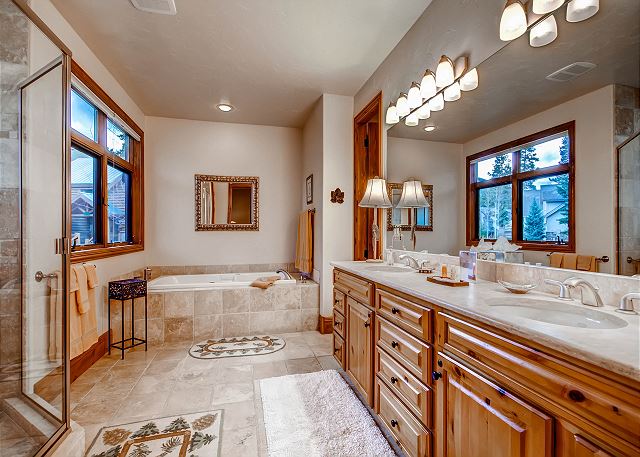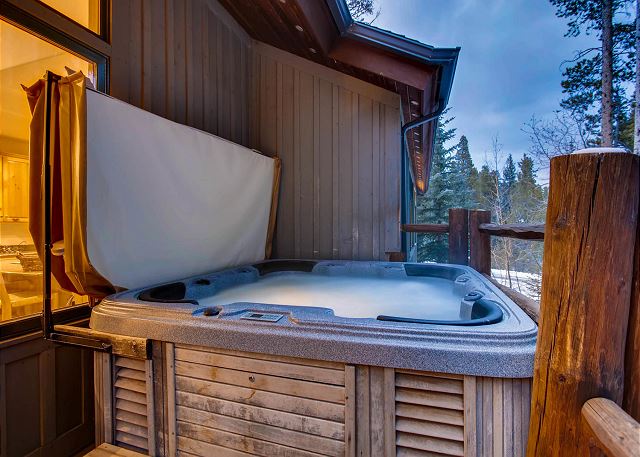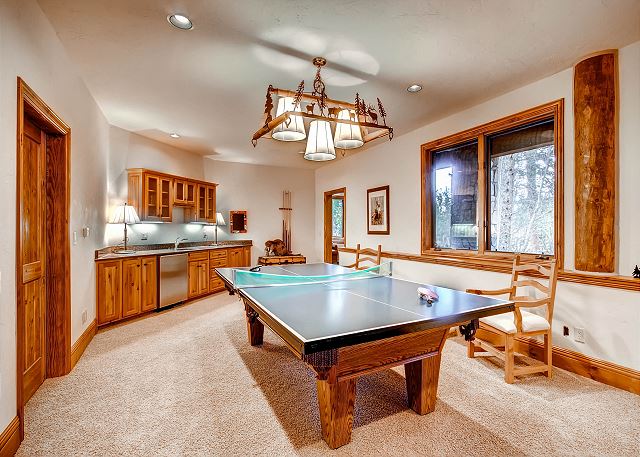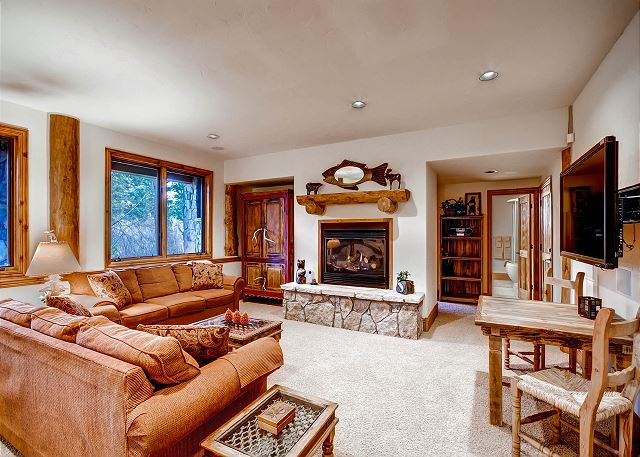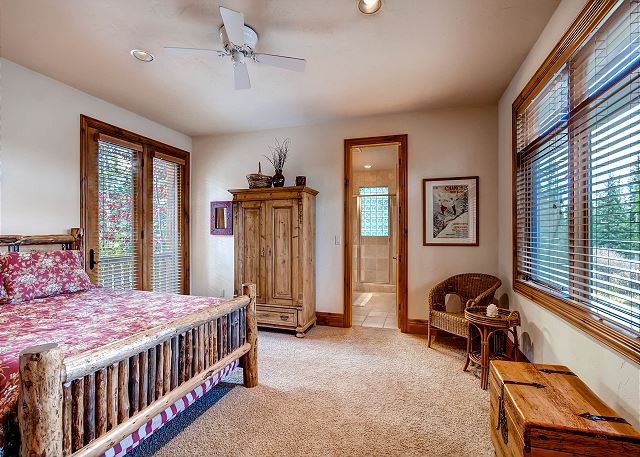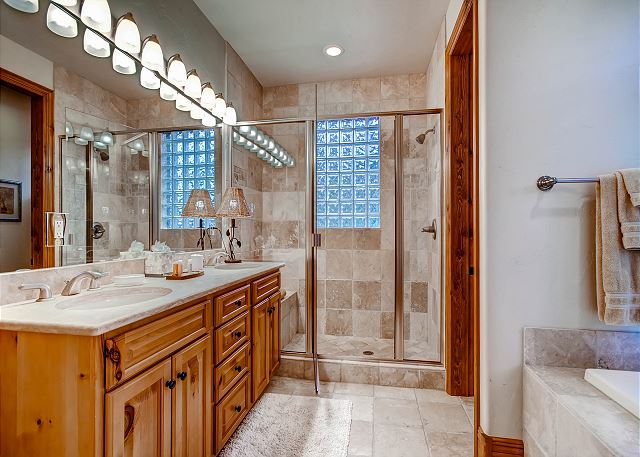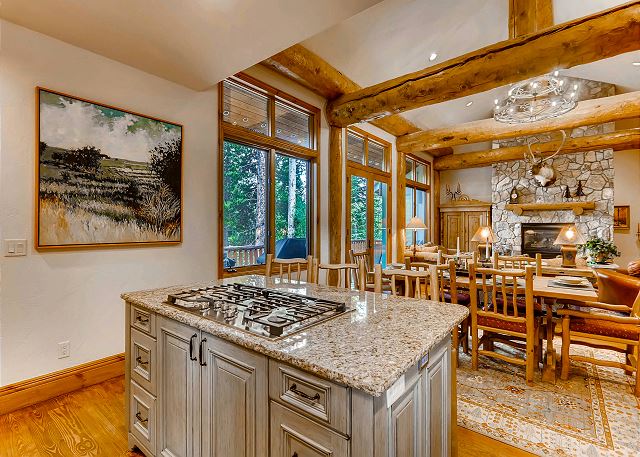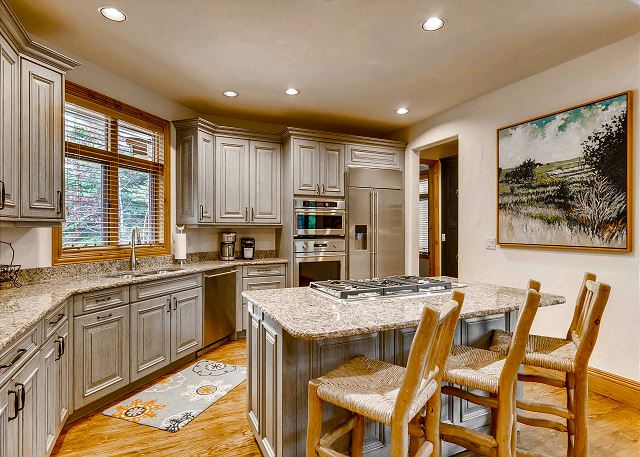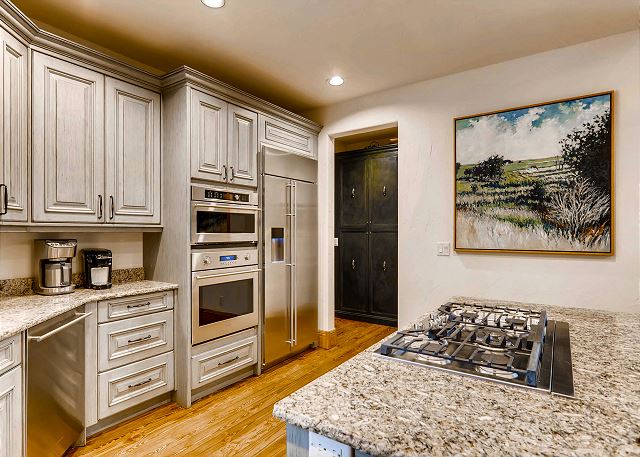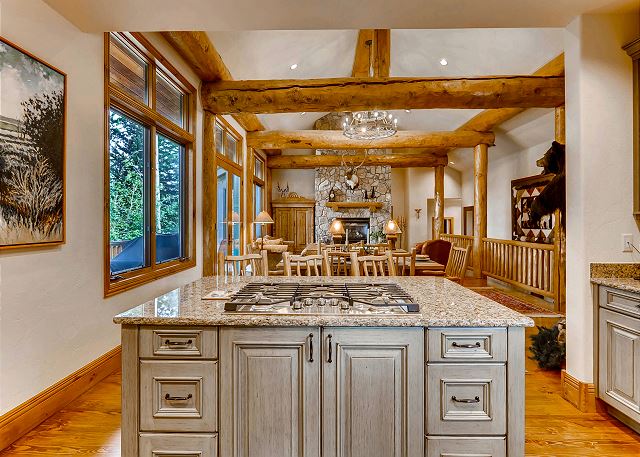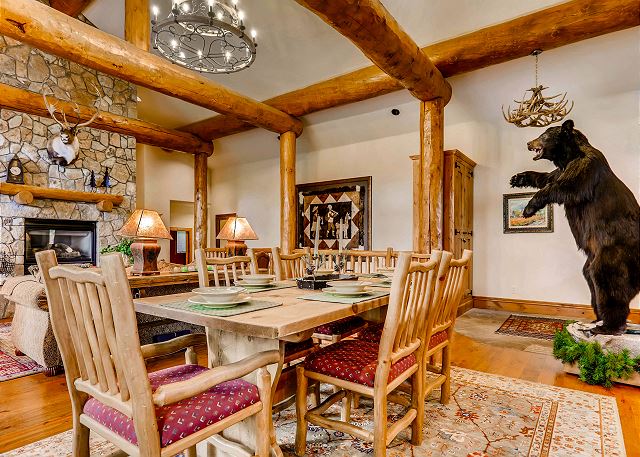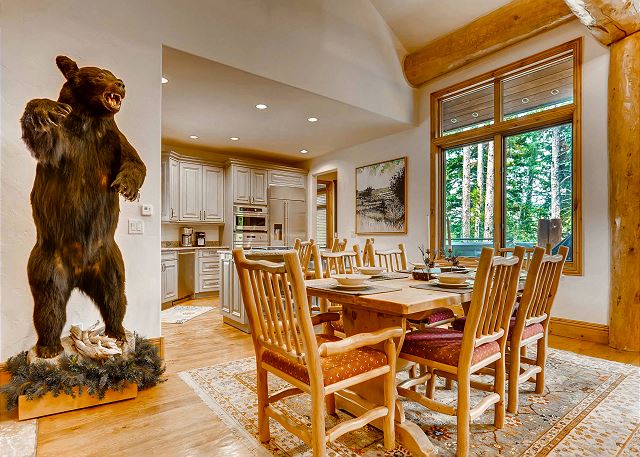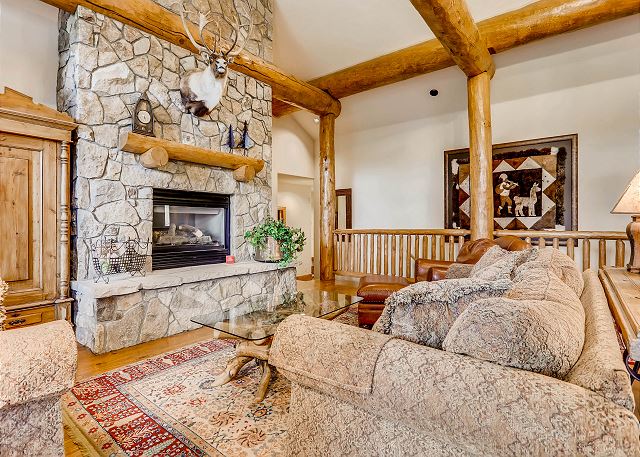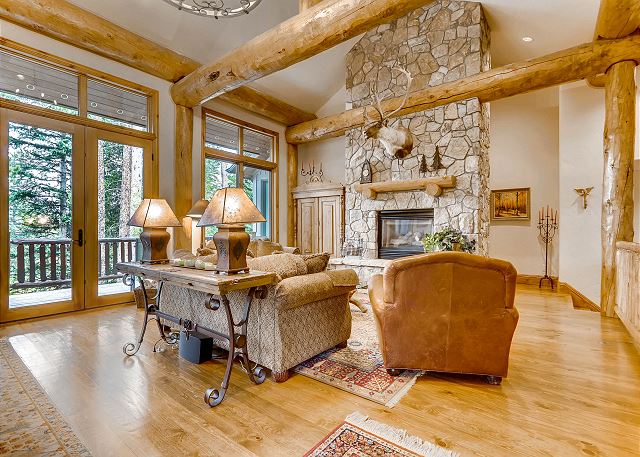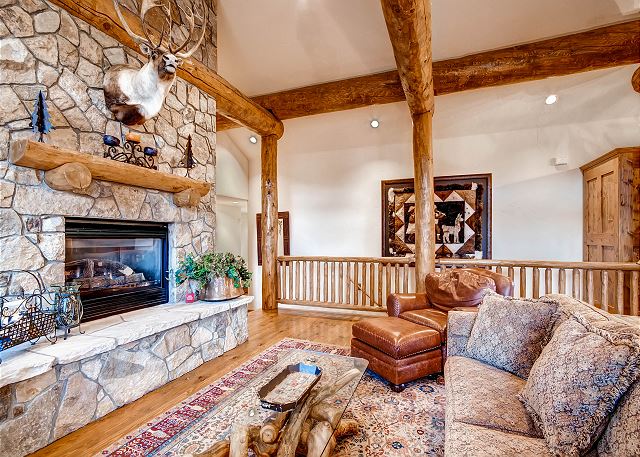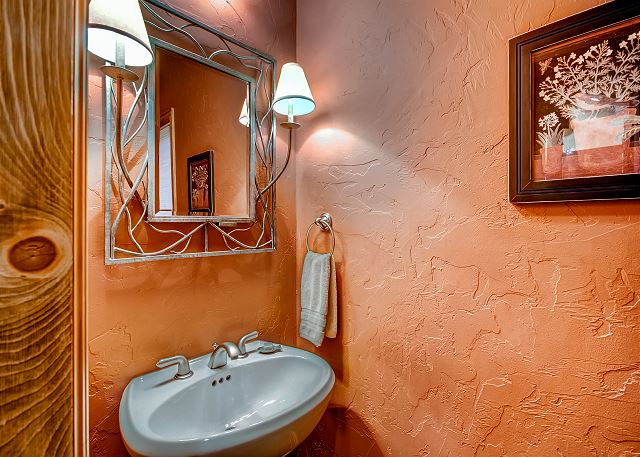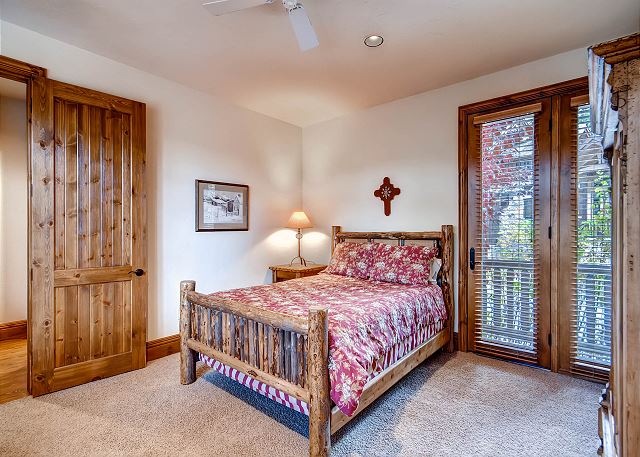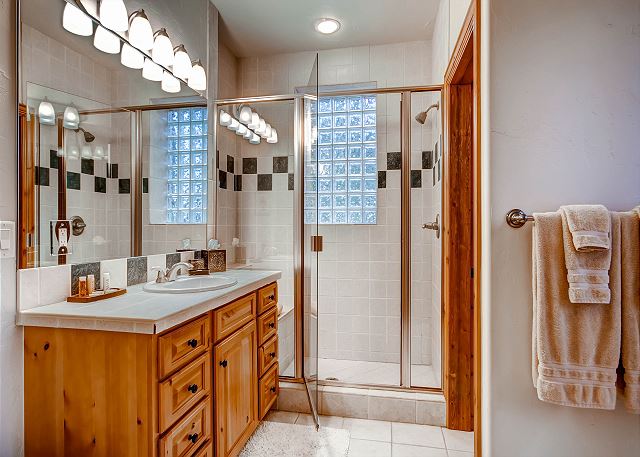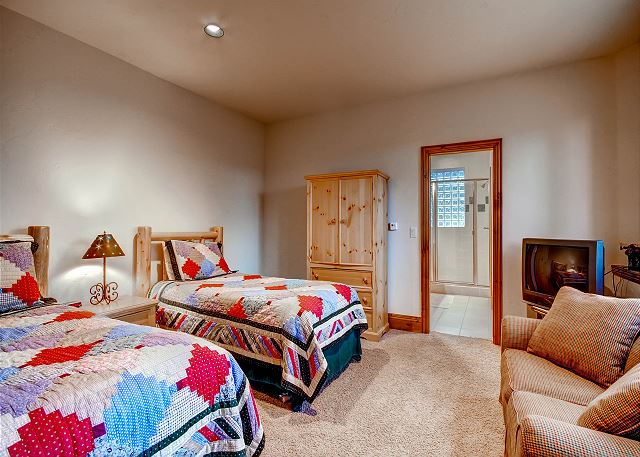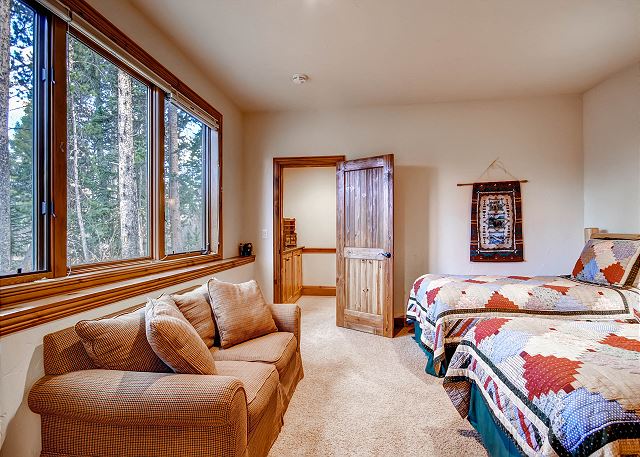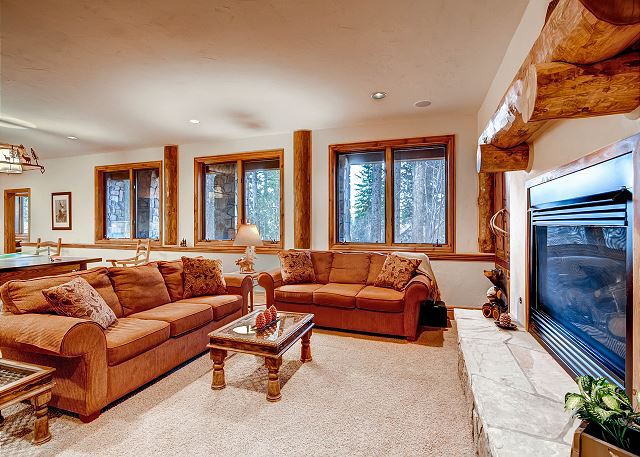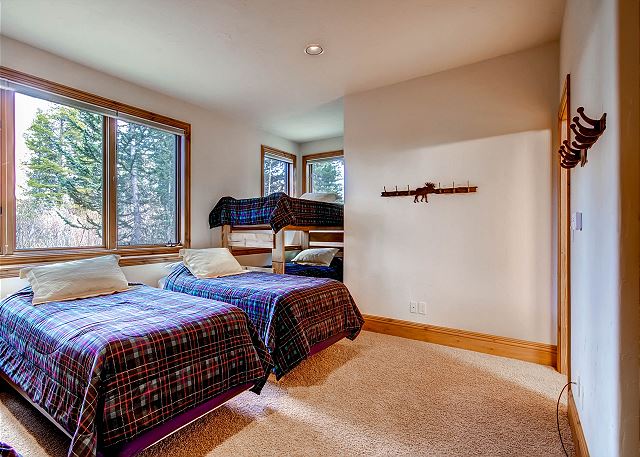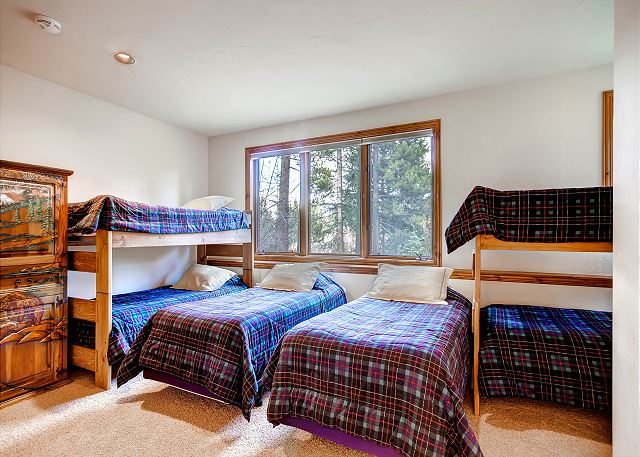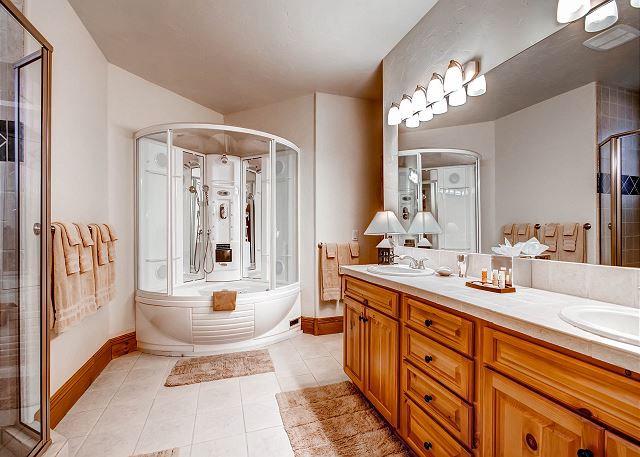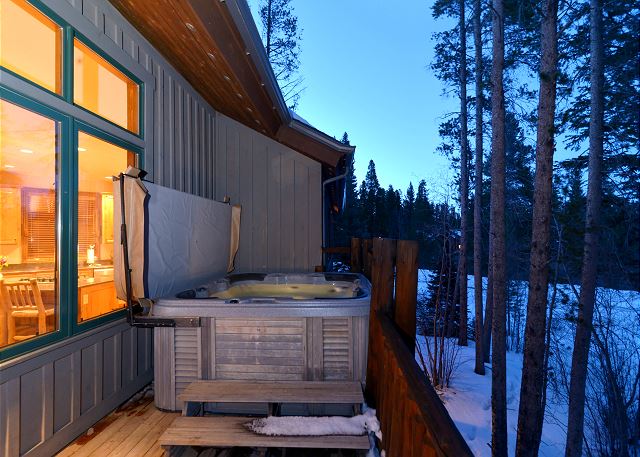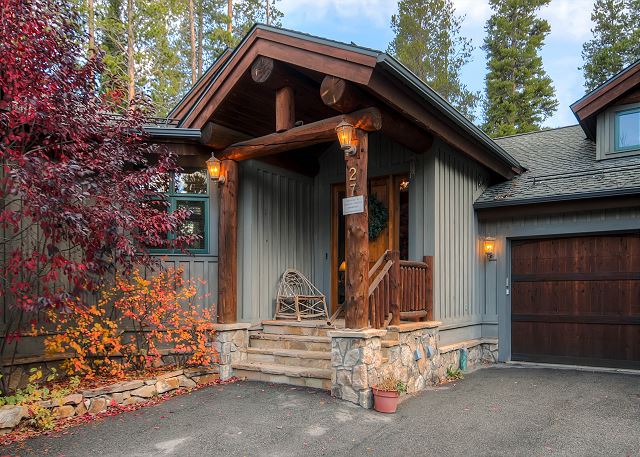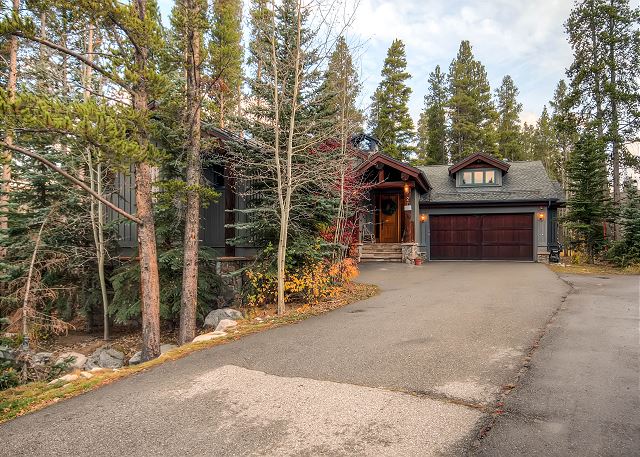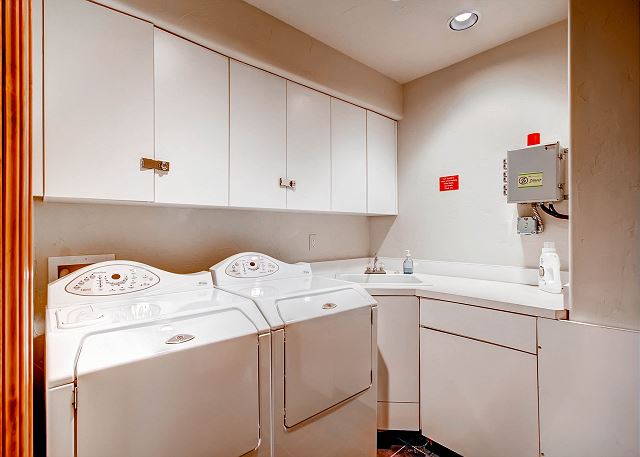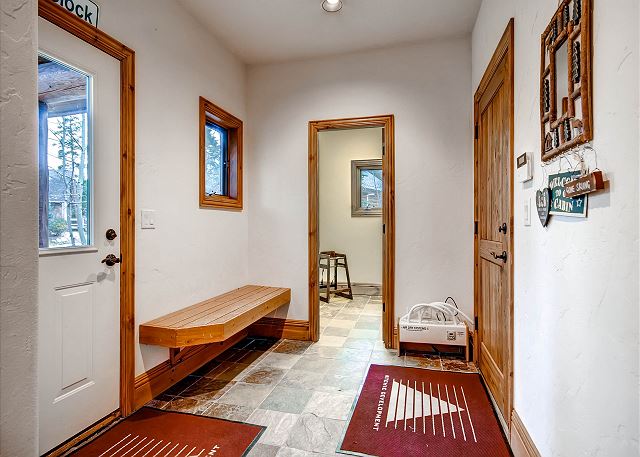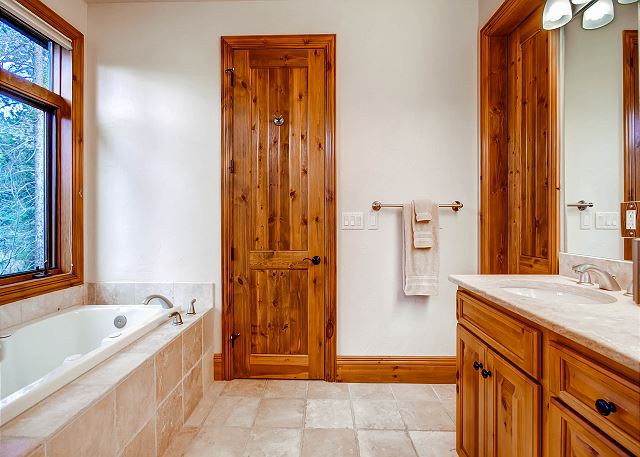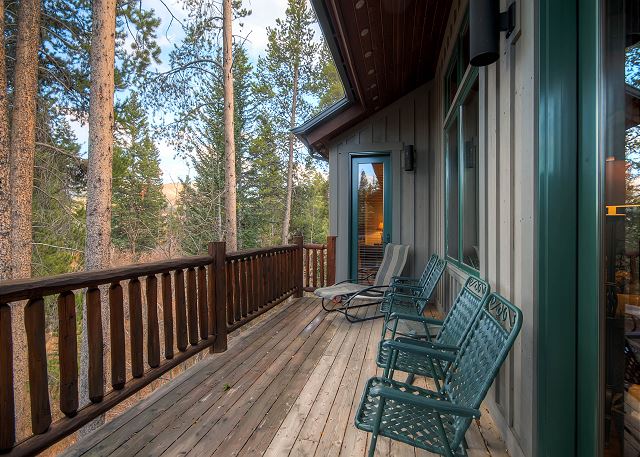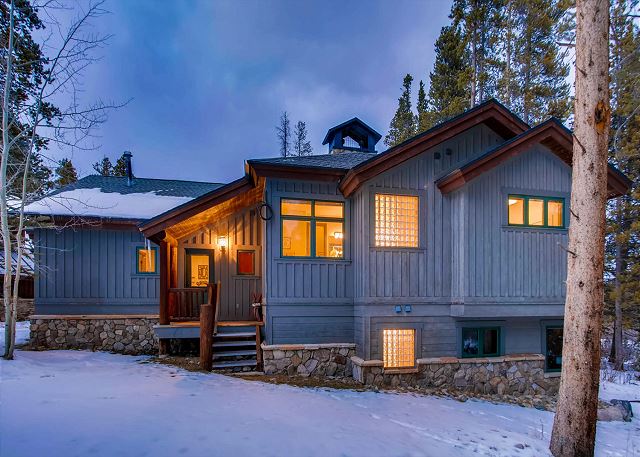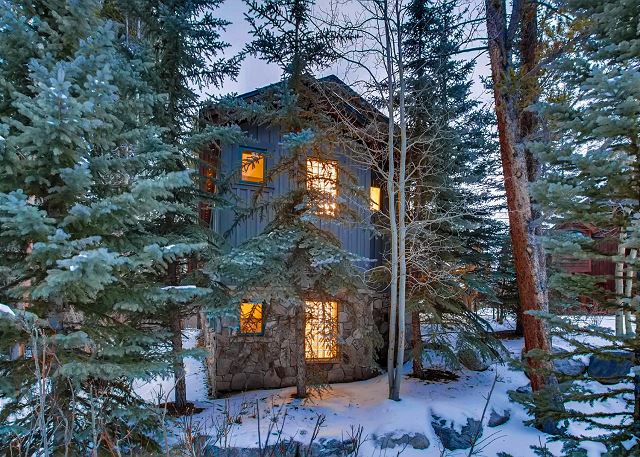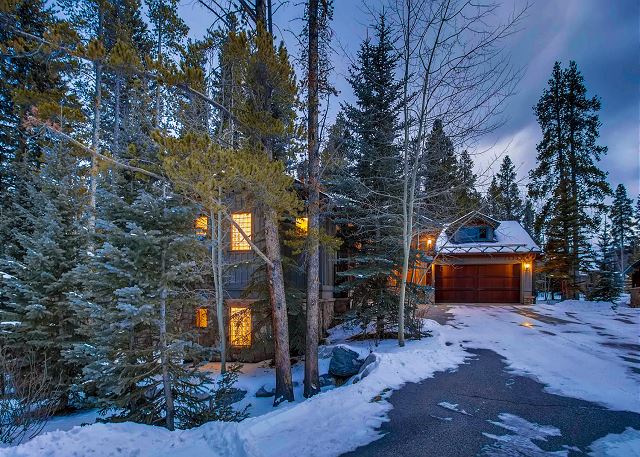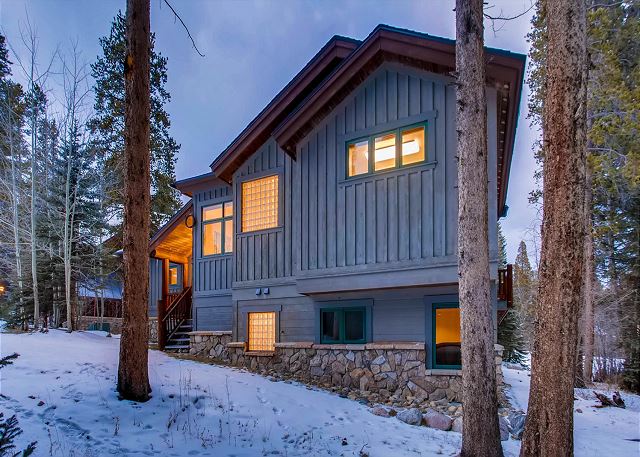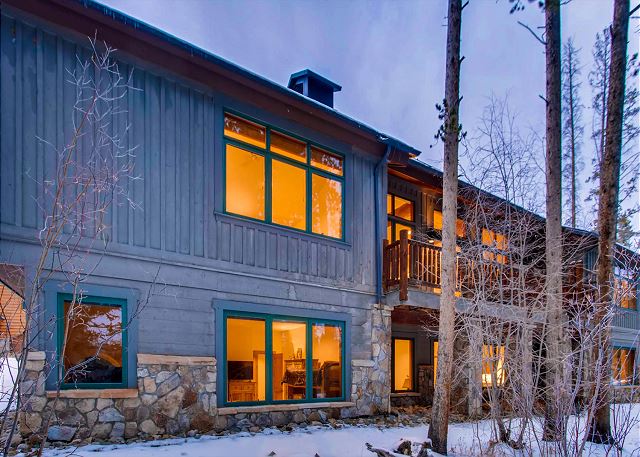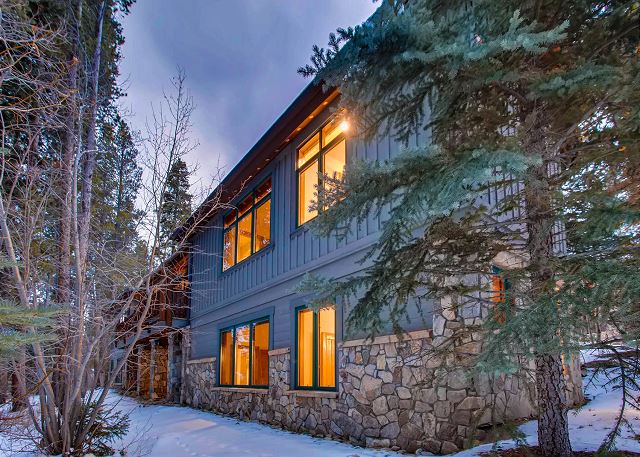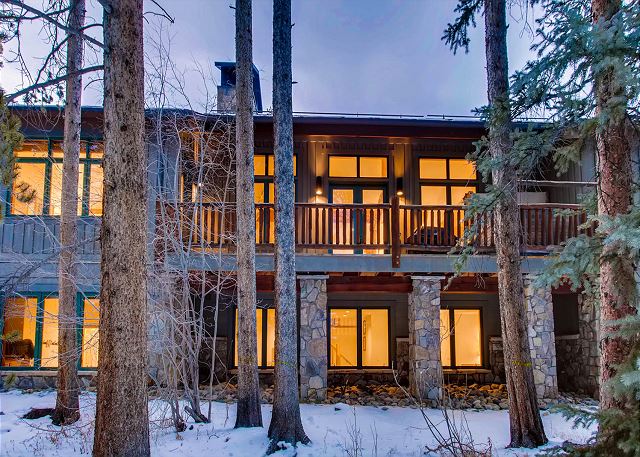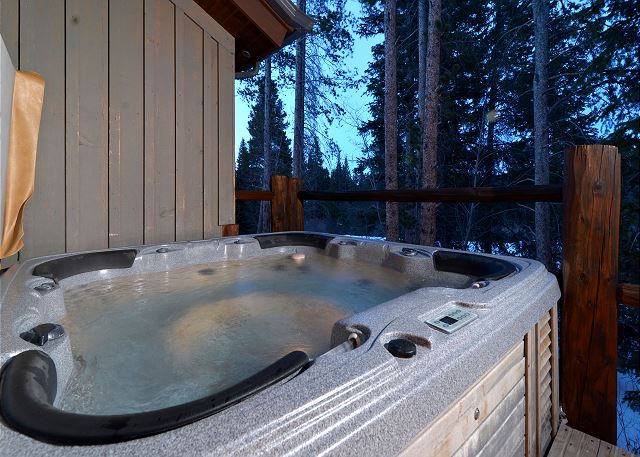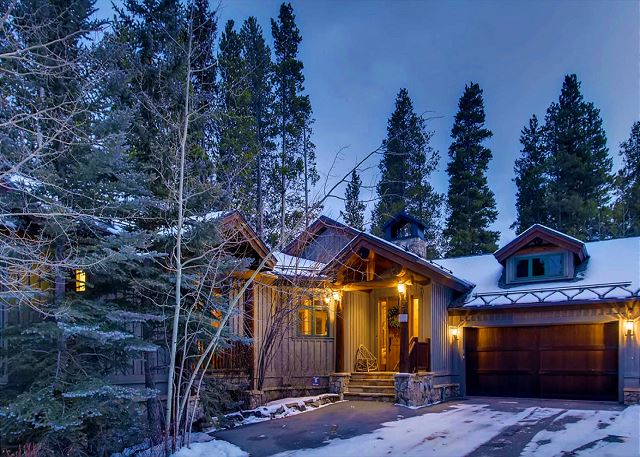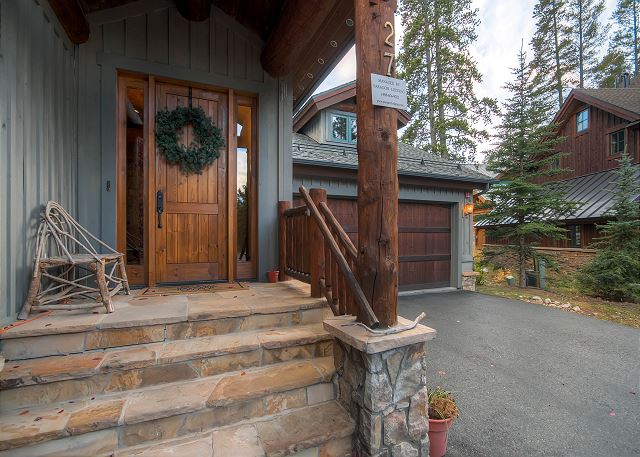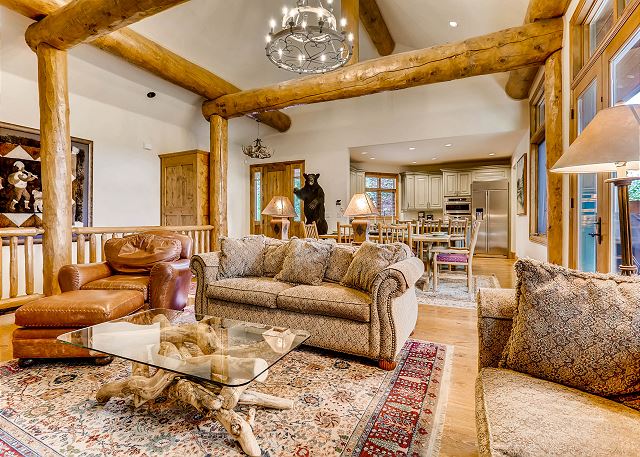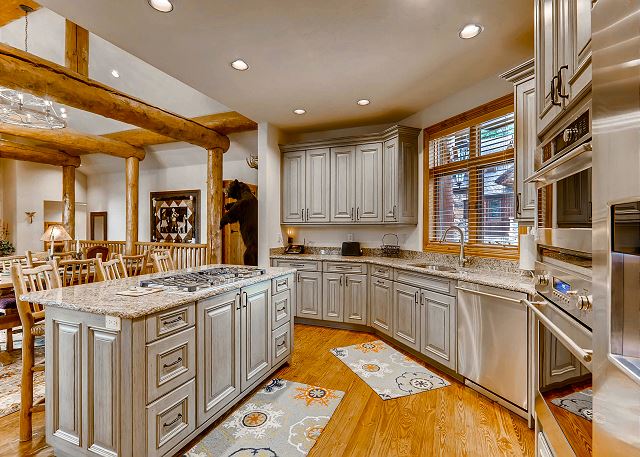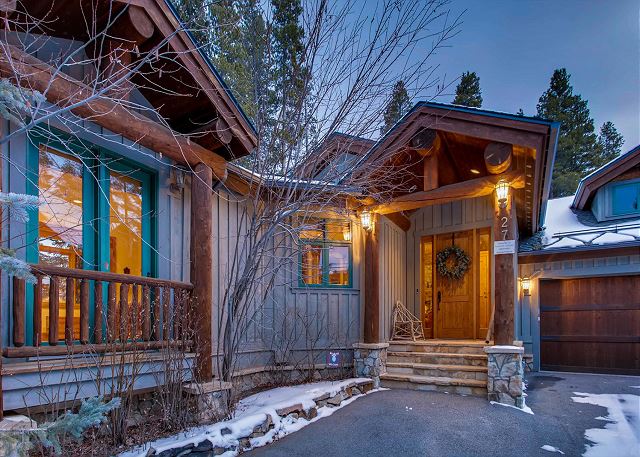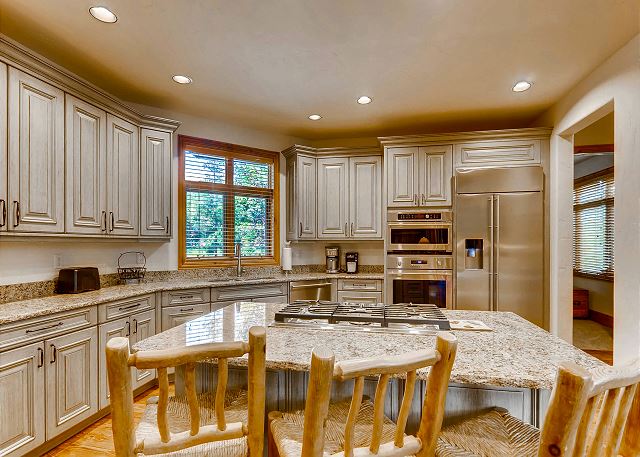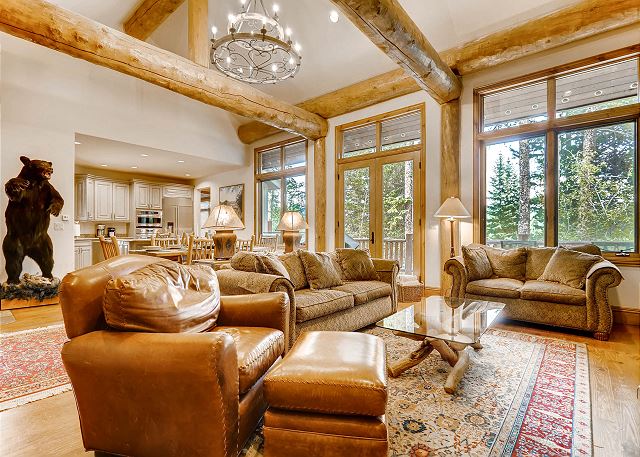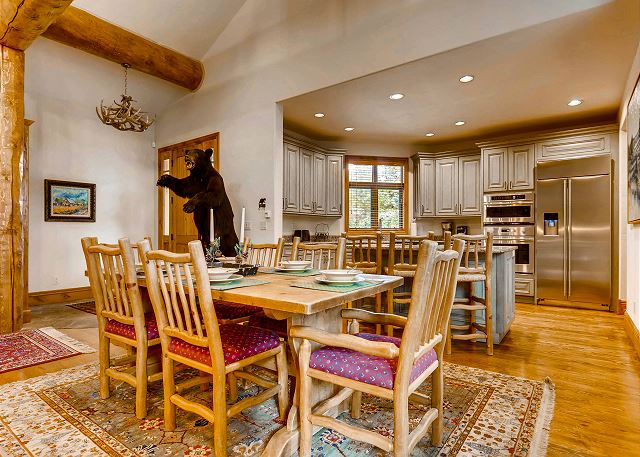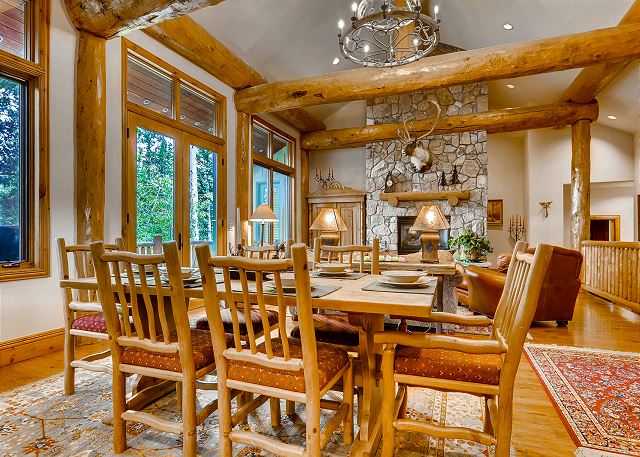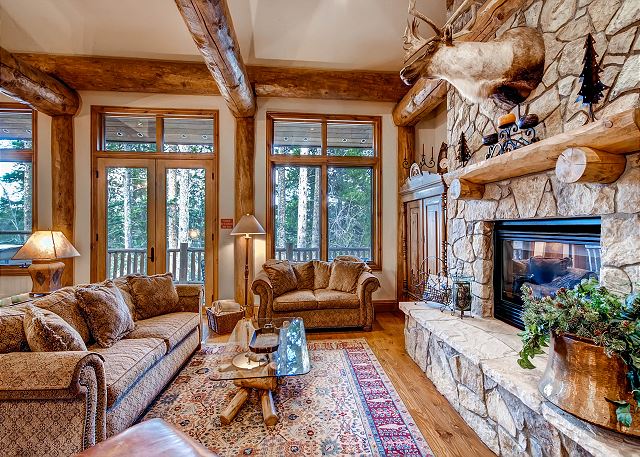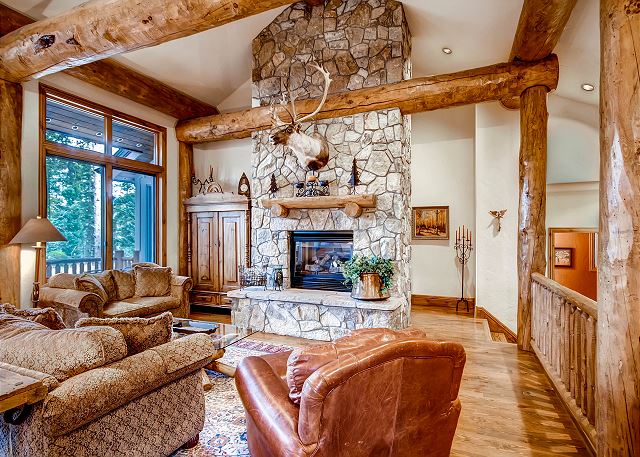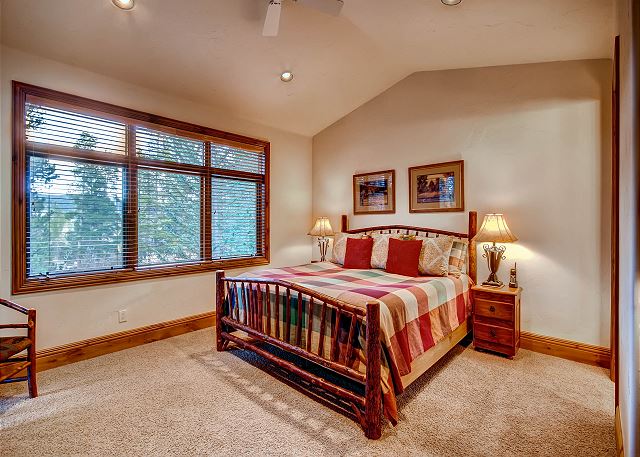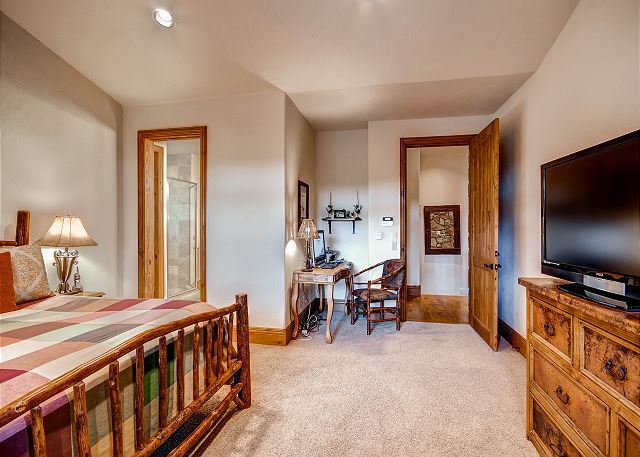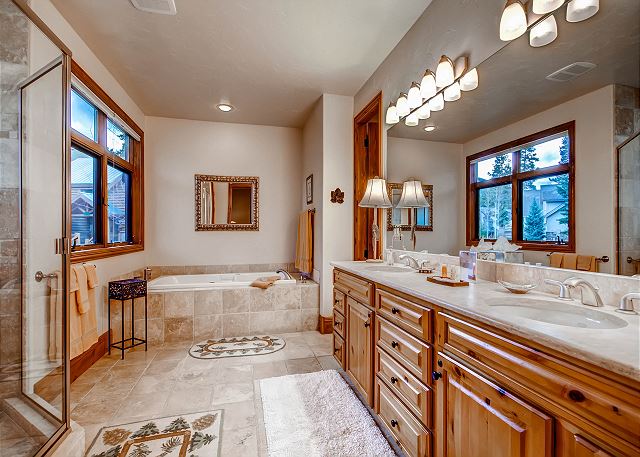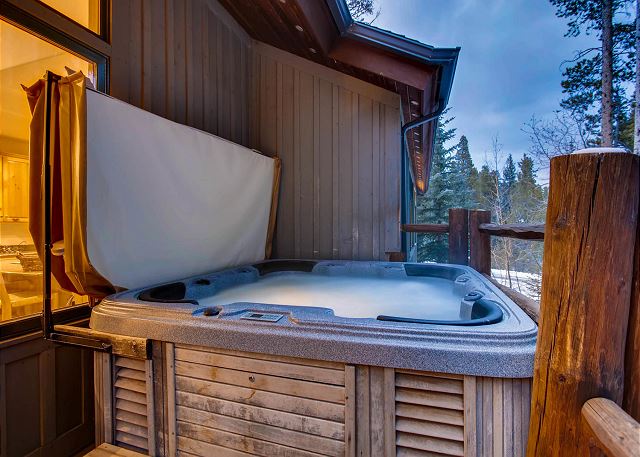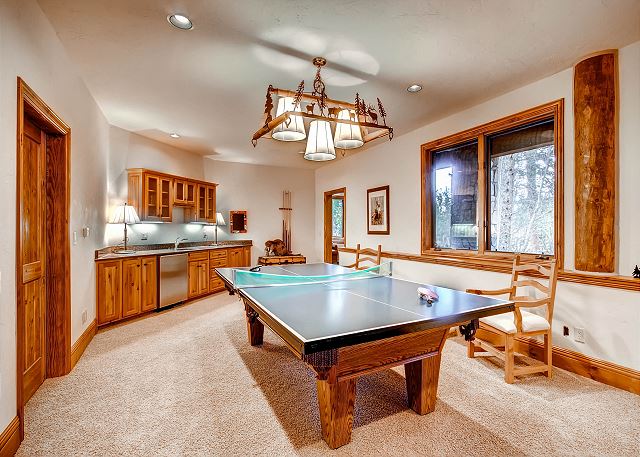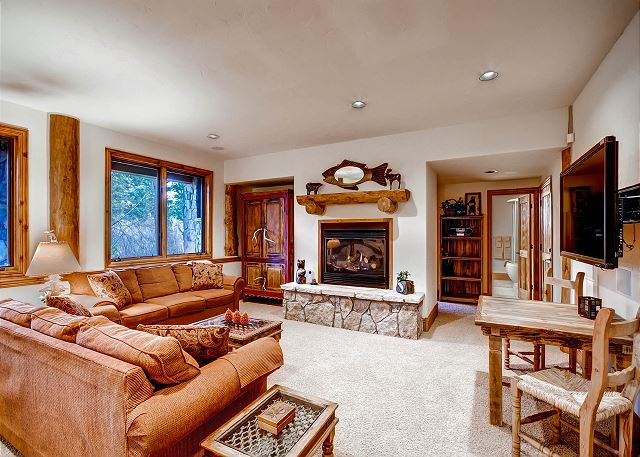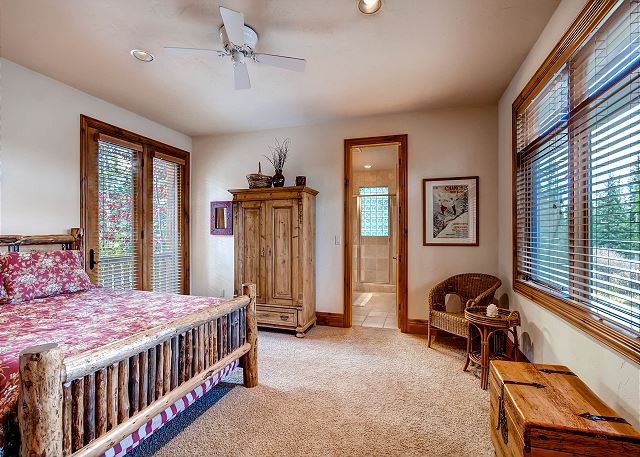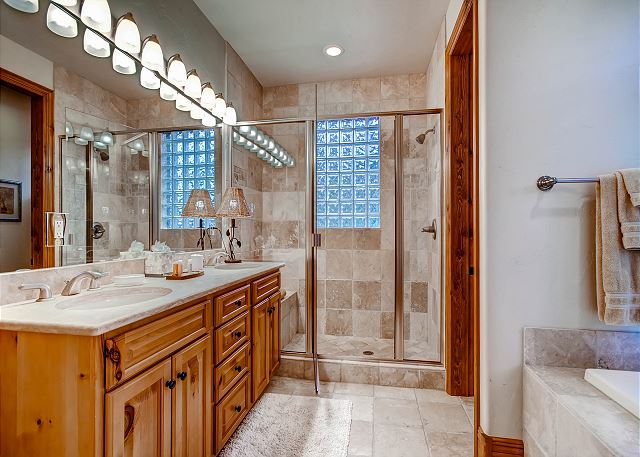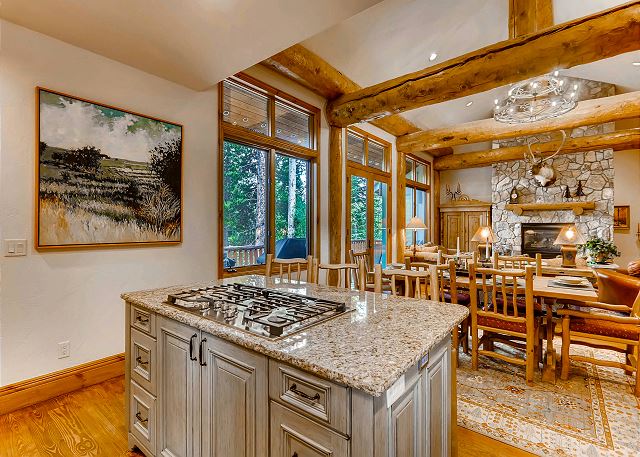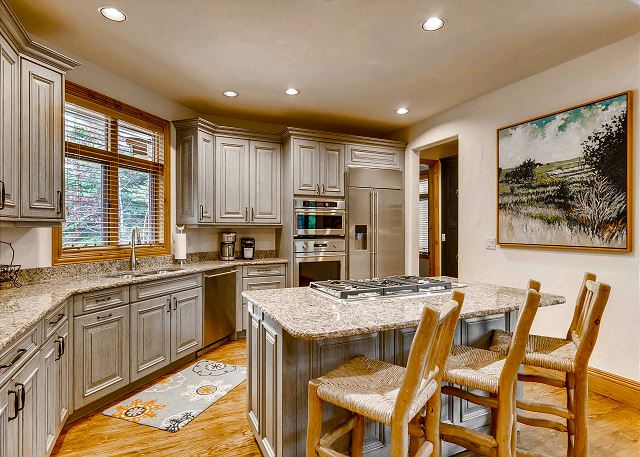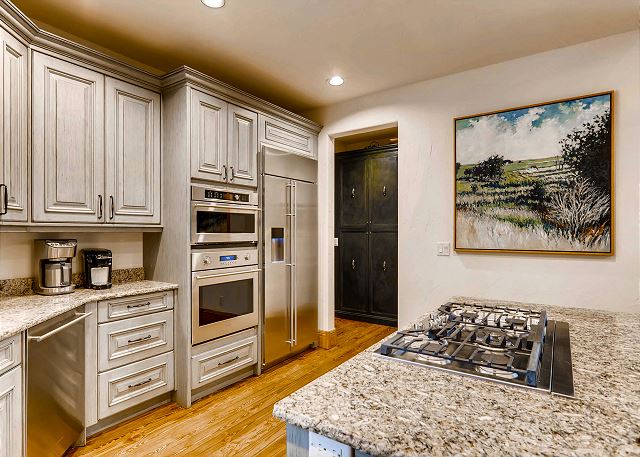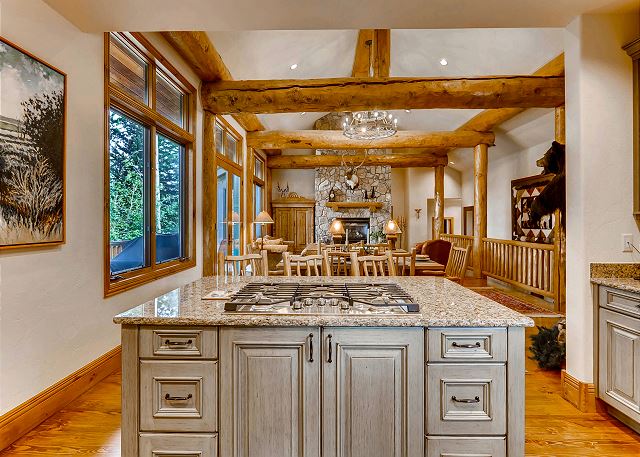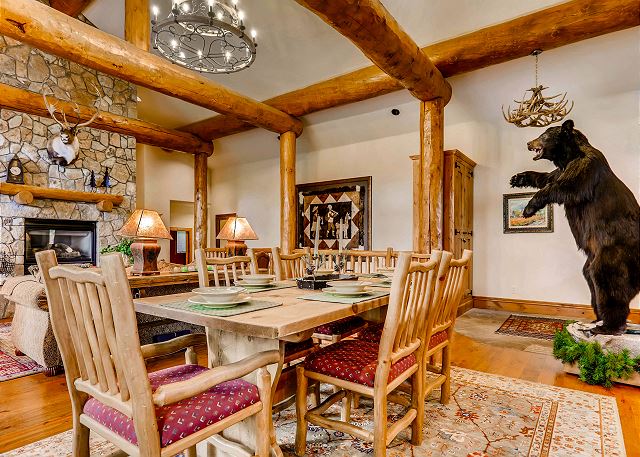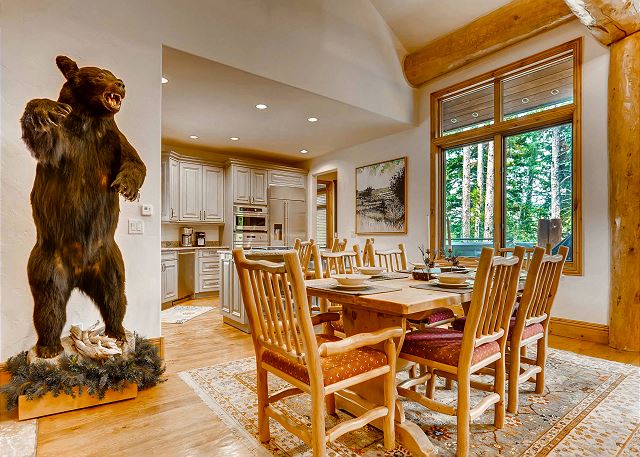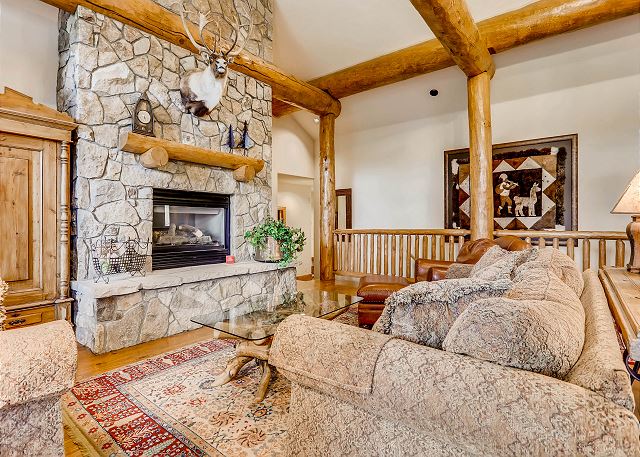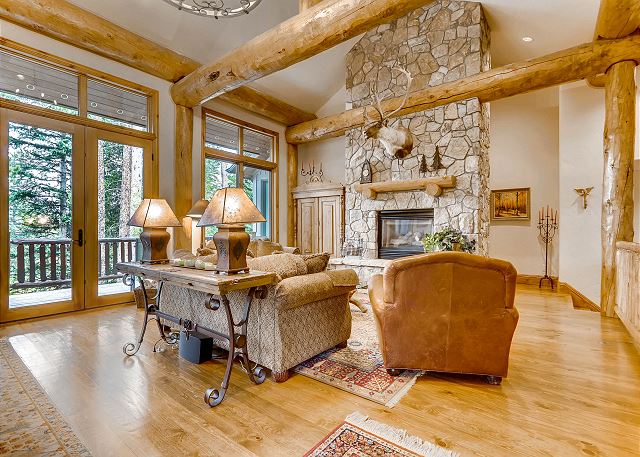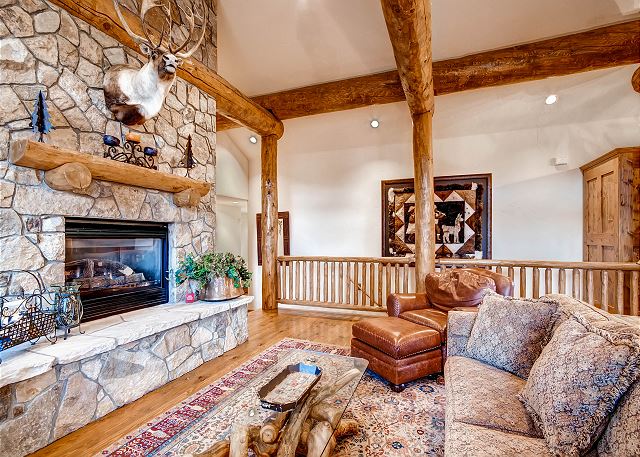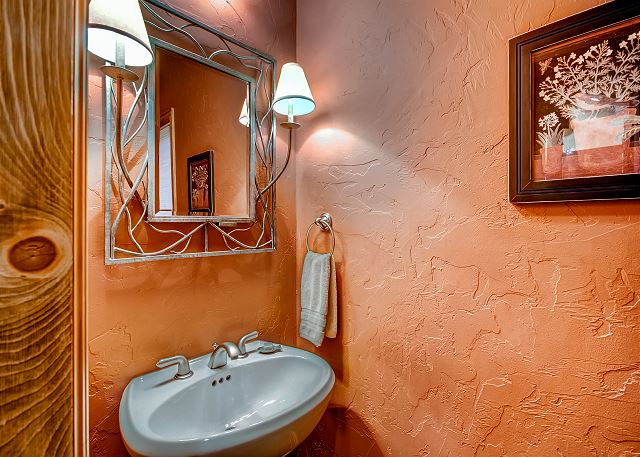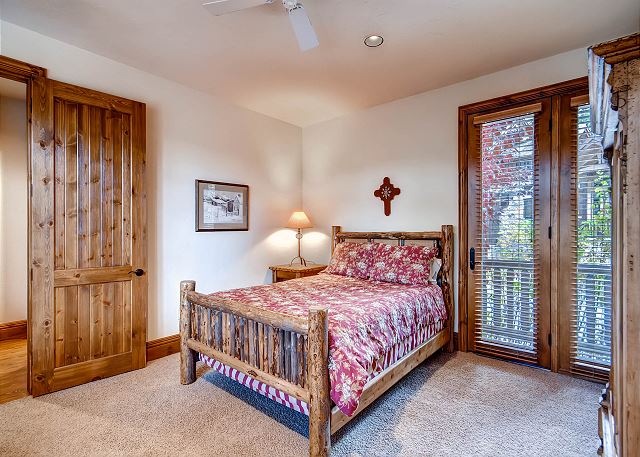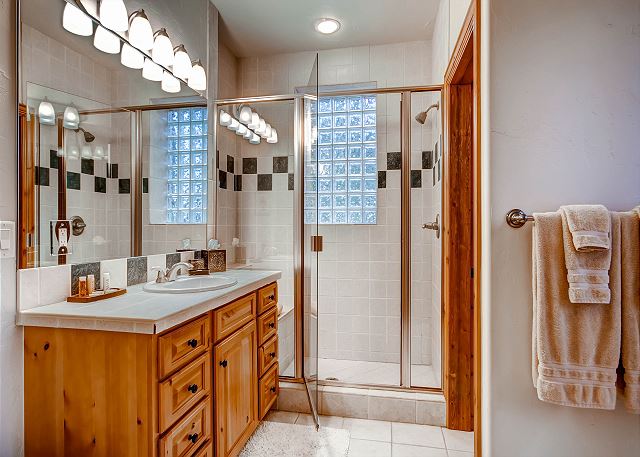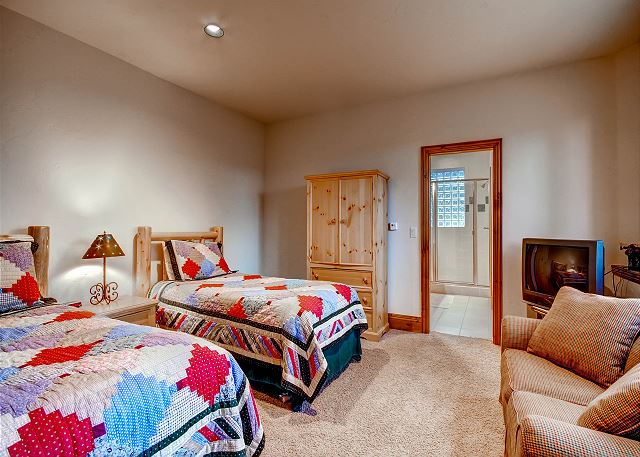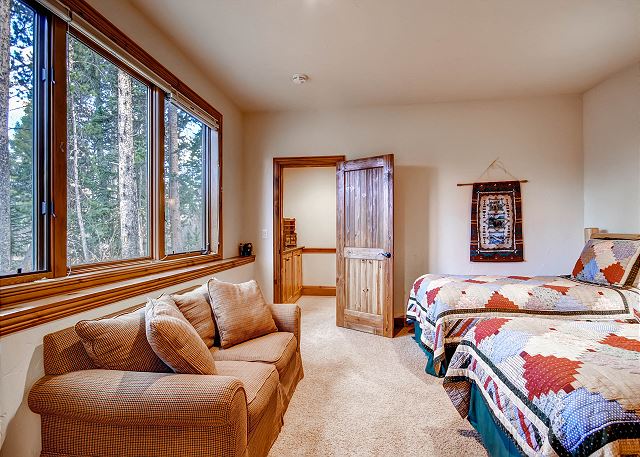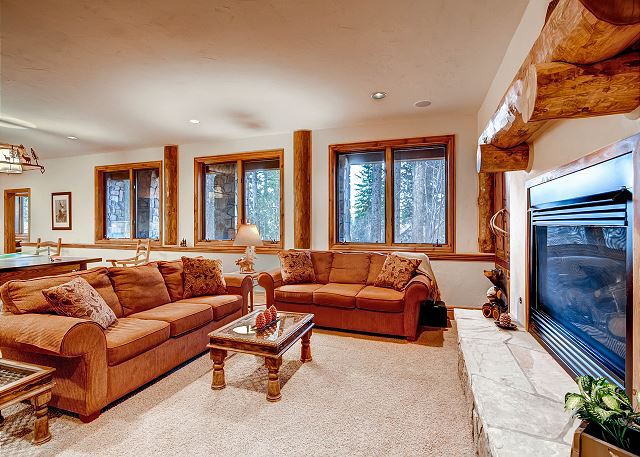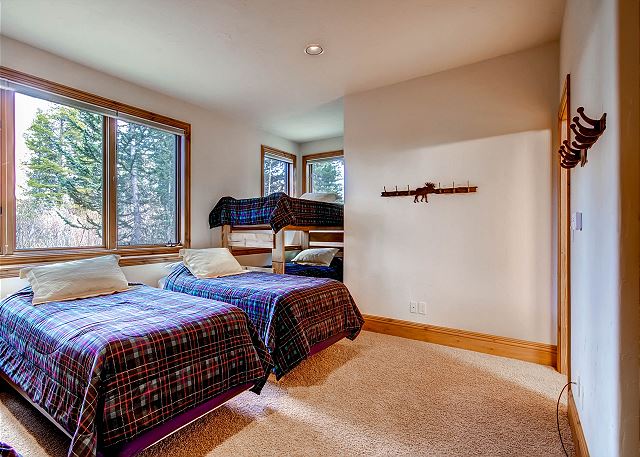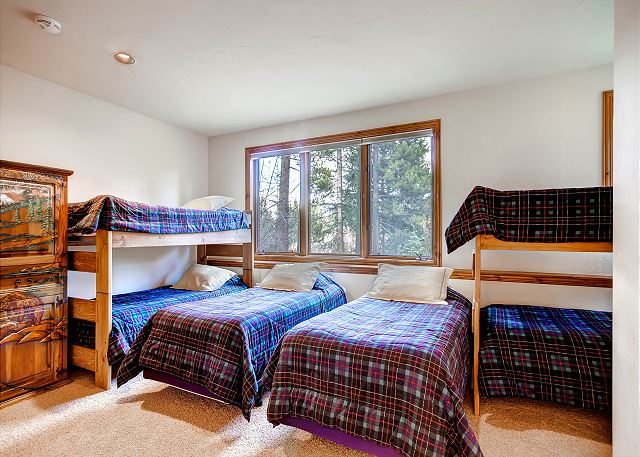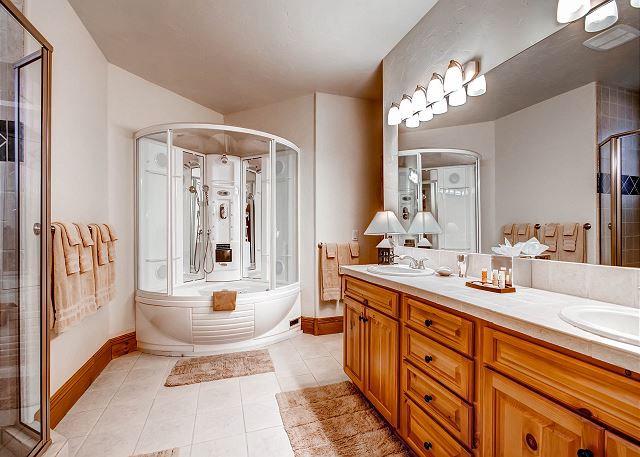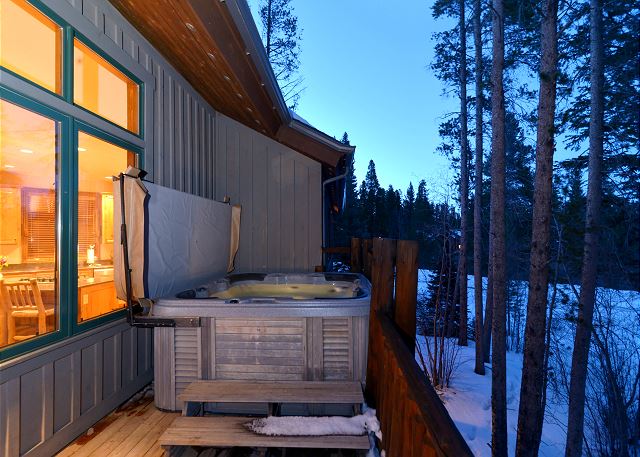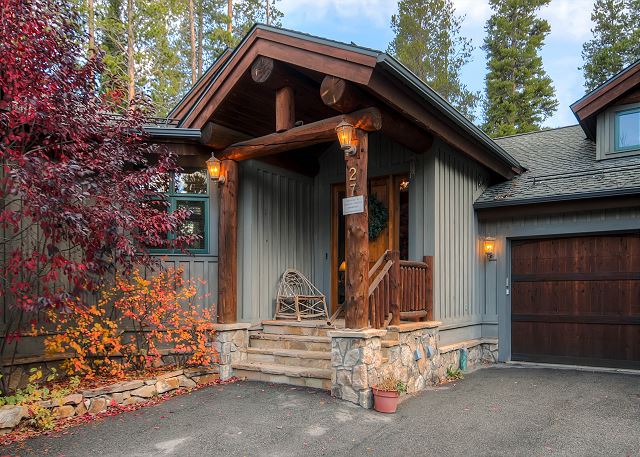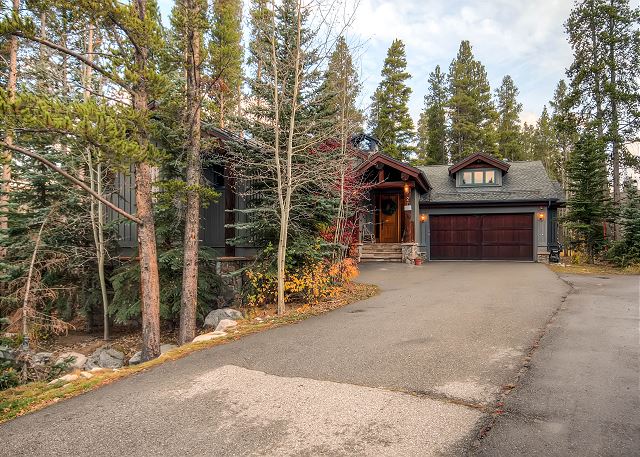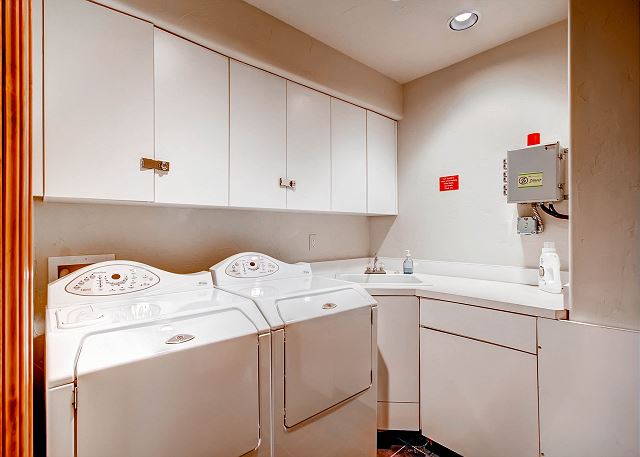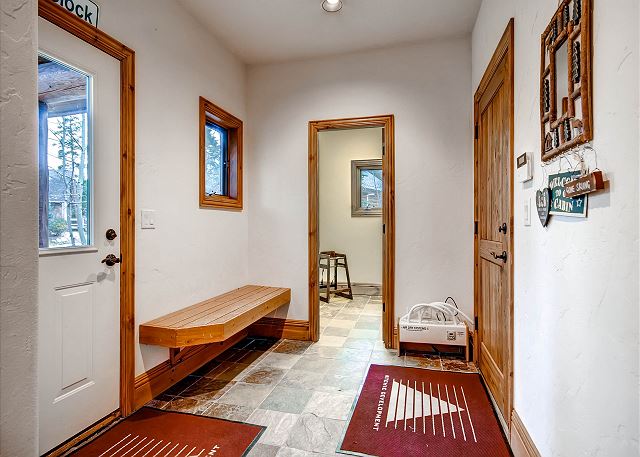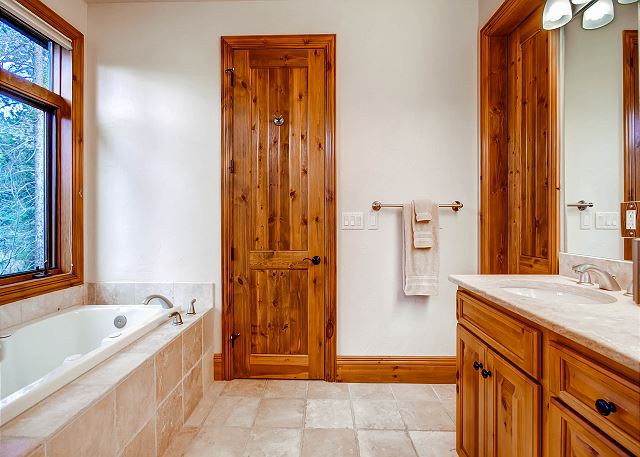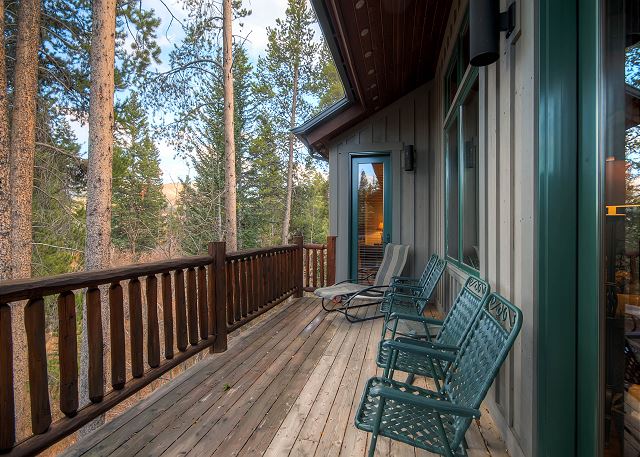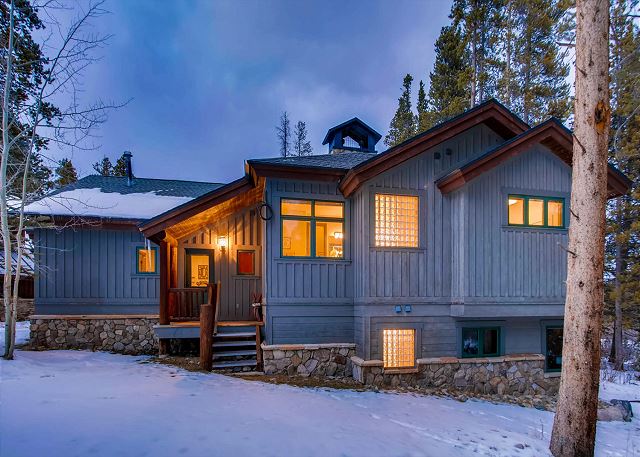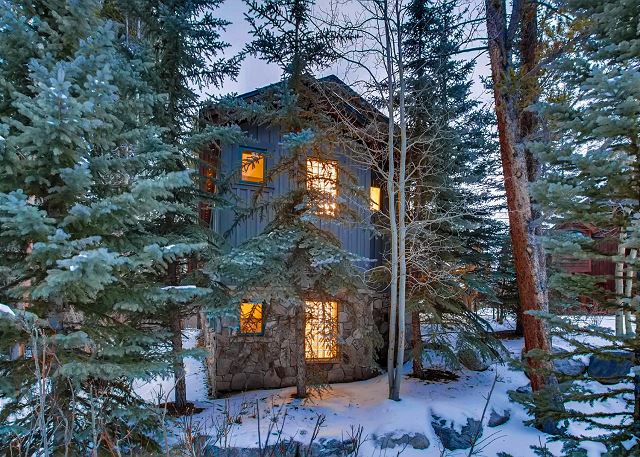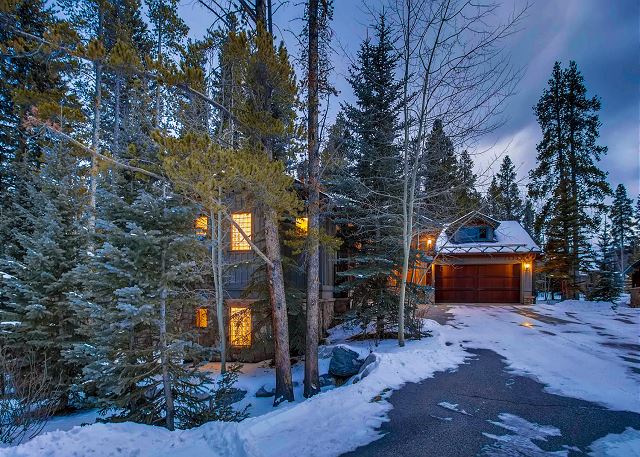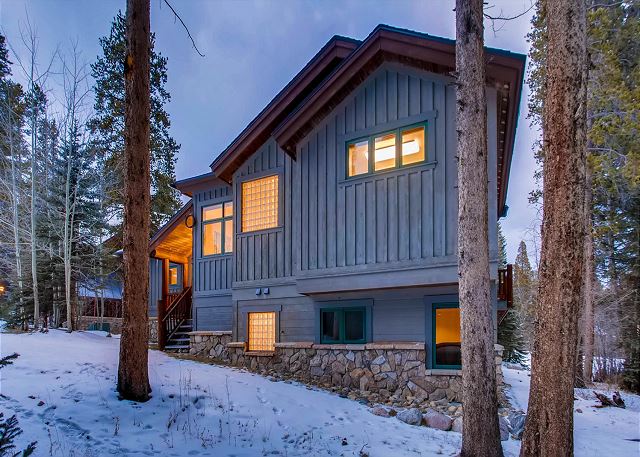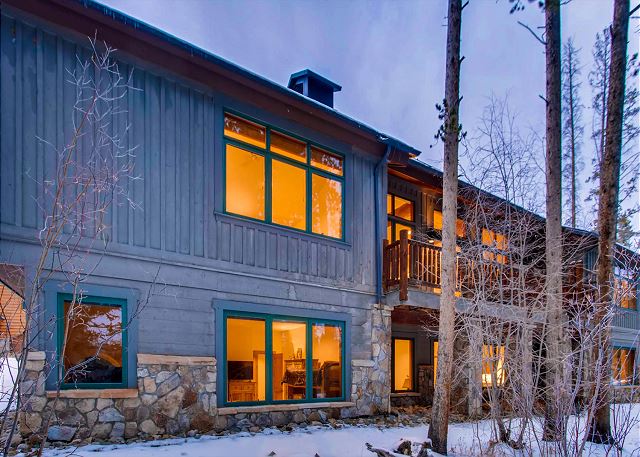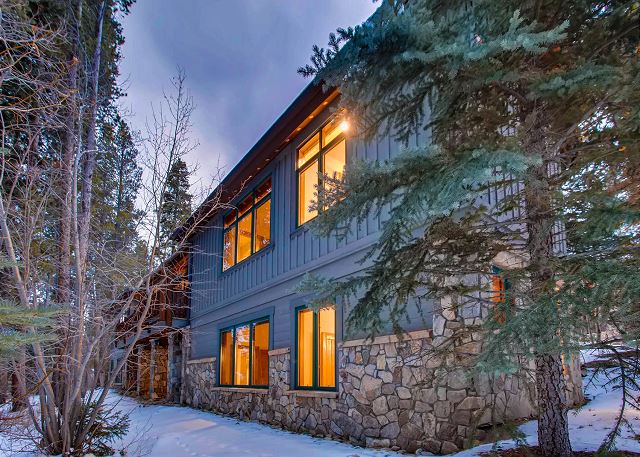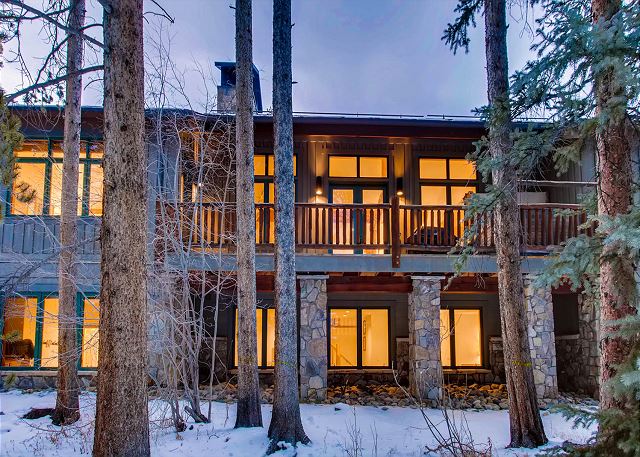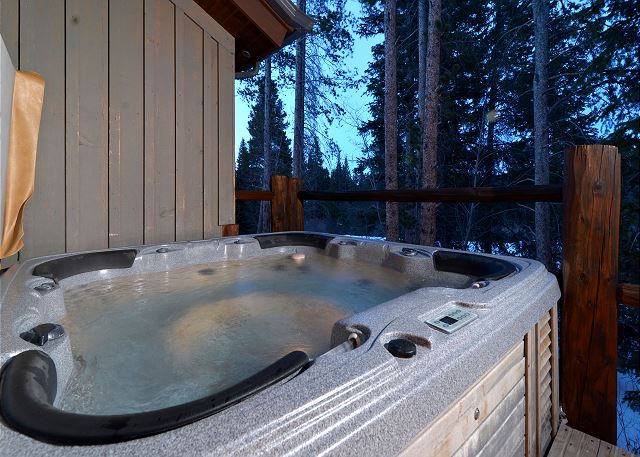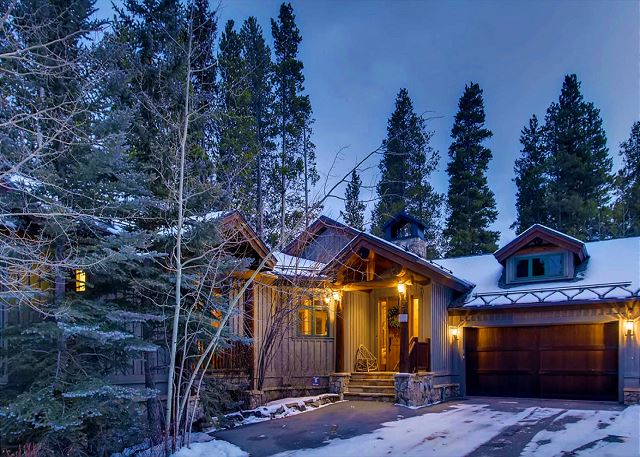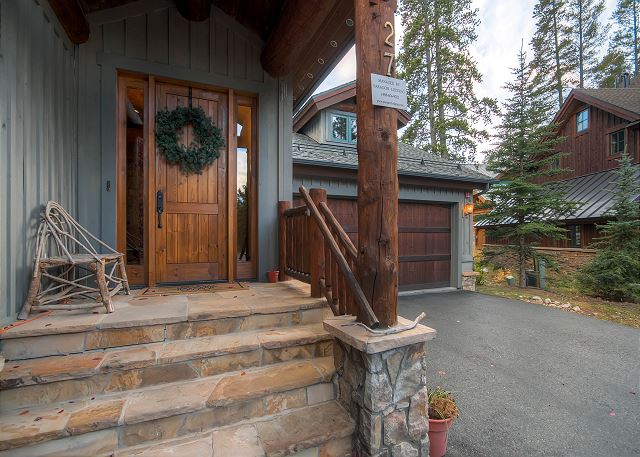 Description
Beaver's Lodge is a beautiful, mountain style log home situated among all of Peak 8 activities. Located just 100 yards from winter ski runs and summer hiking trails, this luxury lodge entices its guests with the thrill of Colorado Adventure. Beaver's Lodge is beautifully decorated with exposed log beams and accents left to highlight a life representative of a true outdoorsman. Relax in the private outdoor hot tub, find competition in the rec room, delight in dining and cooking in the professional kitchen. Beavers Lodge is perfect for friends and families seeking a little luxury among the great outdoors.



4,000 square feet to complete the perfect log home for your entire group



100 yards from ski slopes - short, flat walk to the 4 O'clock Ski Run



Beaver's Lodge elevation: 9,822 feet



Great Room with exposed log beams



Professional kitchen with bar seating - newly updated appliances, counter tops & cabinets in Fall 2019



Dining table seats 6-8 people (additional seats at kitchen bar)



Private outdoor hot tub on deck off of Main Level Kitchen, Dining & Living Area



Main Level suite with king bed and spacious ensuite bathroom featuring two sinks, large jetted tub and separate walk-in shower



North facing deck with outdoor BBQ gas grill



Wireless High Speed Internet



Surround Sound throughout home and on deck



2 gas fireplaces



Mudroom for ski storage



Den on lower level with wet bar and bar fridge, Billiards and Ping Pong Table



Lower Den also features a cozy space with sofas & TV



All bedrooms feature ensuite bath



3 minute drive to town



5 minute walk to shuttle stop



Washer/Dryer



2 bay Heated Garage, parking for 5 cars total



Professionally Cleaned & Sanitized Prior to All Arrivals



We regret, no pets please



Paragon's personal care amenities – shampoo, conditioner, lotion, locally made specialty soaps



Paragon Lodging in Breckenridge Colorado is the SOLE authorized Property Manager and Rental Agent for Beaver's Lodge. Paragon Lodging enforces an age policy of 25 years old. Families with children are welcome. We regret, we do not accept college groups.



Paragon Lodging does not advertise Beaver's Lodge on Craigslist



Paragon Lodging Town of Breckenridge Business License No: 33007

Beaver's Lodge Town of Breckenridge Business License No: 34233
Calendar
October 2021

| S | M | T | W | T | F | S |
| --- | --- | --- | --- | --- | --- | --- |
| | | | | | 01 | 02 |
| 03 | 04 | 05 | 06 | 07 | 08 | 09 |
| 10 | 11 | 12 | 13 | 14 | 15 | 16 |
| 17 | 18 | 19 | 20 | 21 | 22 | 23 |
| 24 | 25 | 26 | 27 | 28 | 29 | 30 |
| 31 | | | | | | |
November 2021

| S | M | T | W | T | F | S |
| --- | --- | --- | --- | --- | --- | --- |
| | 01 | 02 | 03 | 04 | 05 | 06 |
| 07 | 08 | 09 | 10 | 11 | 12 | 13 |
| 14 | 15 | 16 | 17 | 18 | 19 | 20 |
| 21 | 22 | 23 | 24 | 25 | 26 | 27 |
| 28 | 29 | 30 | | | | |
December 2021

| S | M | T | W | T | F | S |
| --- | --- | --- | --- | --- | --- | --- |
| | | | 01 | 02 | 03 | 04 |
| 05 | 06 | 07 | 08 | 09 | 10 | 11 |
| 12 | 13 | 14 | 15 | 16 | 17 | 18 |
| 19 | 20 | 21 | 22 | 23 | 24 | 25 |
| 26 | 27 | 28 | 29 | 30 | 31 | |
January 2022

| S | M | T | W | T | F | S |
| --- | --- | --- | --- | --- | --- | --- |
| | | | | | | 01 |
| 02 | 03 | 04 | 05 | 06 | 07 | 08 |
| 09 | 10 | 11 | 12 | 13 | 14 | 15 |
| 16 | 17 | 18 | 19 | 20 | 21 | 22 |
| 23 | 24 | 25 | 26 | 27 | 28 | 29 |
| 30 | 31 | | | | | |
February 2022

| S | M | T | W | T | F | S |
| --- | --- | --- | --- | --- | --- | --- |
| | | 01 | 02 | 03 | 04 | 05 |
| 06 | 07 | 08 | 09 | 10 | 11 | 12 |
| 13 | 14 | 15 | 16 | 17 | 18 | 19 |
| 20 | 21 | 22 | 23 | 24 | 25 | 26 |
| 27 | 28 | | | | | |
March 2022

| S | M | T | W | T | F | S |
| --- | --- | --- | --- | --- | --- | --- |
| | | 01 | 02 | 03 | 04 | 05 |
| 06 | 07 | 08 | 09 | 10 | 11 | 12 |
| 13 | 14 | 15 | 16 | 17 | 18 | 19 |
| 20 | 21 | 22 | 23 | 24 | 25 | 26 |
| 27 | 28 | 29 | 30 | 31 | | |
April 2022

| S | M | T | W | T | F | S |
| --- | --- | --- | --- | --- | --- | --- |
| | | | | | 01 | 02 |
| 03 | 04 | 05 | 06 | 07 | 08 | 09 |
| 10 | 11 | 12 | 13 | 14 | 15 | 16 |
| 17 | 18 | 19 | 20 | 21 | 22 | 23 |
| 24 | 25 | 26 | 27 | 28 | 29 | 30 |
May 2022

| S | M | T | W | T | F | S |
| --- | --- | --- | --- | --- | --- | --- |
| 01 | 02 | 03 | 04 | 05 | 06 | 07 |
| 08 | 09 | 10 | 11 | 12 | 13 | 14 |
| 15 | 16 | 17 | 18 | 19 | 20 | 21 |
| 22 | 23 | 24 | 25 | 26 | 27 | 28 |
| 29 | 30 | 31 | | | | |
June 2022

| S | M | T | W | T | F | S |
| --- | --- | --- | --- | --- | --- | --- |
| | | | 01 | 02 | 03 | 04 |
| 05 | 06 | 07 | 08 | 09 | 10 | 11 |
| 12 | 13 | 14 | 15 | 16 | 17 | 18 |
| 19 | 20 | 21 | 22 | 23 | 24 | 25 |
| 26 | 27 | 28 | 29 | 30 | | |
July 2022

| S | M | T | W | T | F | S |
| --- | --- | --- | --- | --- | --- | --- |
| | | | | | 01 | 02 |
| 03 | 04 | 05 | 06 | 07 | 08 | 09 |
| 10 | 11 | 12 | 13 | 14 | 15 | 16 |
| 17 | 18 | 19 | 20 | 21 | 22 | 23 |
| 24 | 25 | 26 | 27 | 28 | 29 | 30 |
| 31 | | | | | | |
August 2022

| S | M | T | W | T | F | S |
| --- | --- | --- | --- | --- | --- | --- |
| | 01 | 02 | 03 | 04 | 05 | 06 |
| 07 | 08 | 09 | 10 | 11 | 12 | 13 |
| 14 | 15 | 16 | 17 | 18 | 19 | 20 |
| 21 | 22 | 23 | 24 | 25 | 26 | 27 |
| 28 | 29 | 30 | 31 | | | |
September 2022

| S | M | T | W | T | F | S |
| --- | --- | --- | --- | --- | --- | --- |
| | | | | 01 | 02 | 03 |
| 04 | 05 | 06 | 07 | 08 | 09 | 10 |
| 11 | 12 | 13 | 14 | 15 | 16 | 17 |
| 18 | 19 | 20 | 21 | 22 | 23 | 24 |
| 25 | 26 | 27 | 28 | 29 | 30 | |
Available
Unavailable
Check-In Only
Check-Out Only
Seasonal Rates
| Date Range | Daily | Weekly | Monthly |
| --- | --- | --- | --- |
* Seasonal rates are only estimates and do not reflect taxes or additional fees.
Location
Guest Reviews of
Beaver's Lodge (PA-212219)
Breckenridge, CO
---
Vacation Rental Reviews by
stars based on
Will make this an annual trip!
Review by
Thanks so much! We loved our stay!
5 out of 5 stars
Family Vacation
Review by
JC R.
Great house for 6 adults and 4 children in a good location. Especially thrilled with seeing a moose walk by the deck almost every day (probably did but we were running around a lot). Most grateful to the Owners and Paragon for working with us through the COVID-19 issues that came close to causing us to cancel. Nice people all around.
5 out of 5 stars
Great Stay!
Review by
The rental couldn't of been better. It was clean and very welcoming. The staff did a great job with checking in and made sure to check in during the stay to make sure everything was going okay.
5 out of 5 stars
Beaver Lodge
Review by
Douglas S.
Wonderful experience great service and the home was well equipped.
5 out of 5 stars
Manager Response:
Thank you for sharing your stay with us, Douglas. It's refreshing to hear how wonderful the trip was for your group and that the home satisfied your vacation needs. Please come back soon! - Lennie & The Staff of Paragon Lodging
Late summer family trip - Breckenridge 2019
Review by
Keith W.
All was great with the house and location, all expectations met or exceeded.
5 out of 5 stars
Manager Response:
Great to hear, Keith! We love meeting and exceeding expectations! Your review was genuinely appreciated, and we do hope to host you again soon! - Lennie & The Staff of Paragon Lodging
Home Away From Home
Review by
Sharon L.
We thoroughly enjoyed our 12-day stay! Beaver's Lodge felt like home from Day 1. Our entire family (6 adults and 5 kids) gathered there to celebrate a milestone 50th anniversary for us. It was a special time together and there was plenty of room to sleep and have space. The house is lovely and comfortable in a beautiful setting with the deck and hot tub facing a wooded area. Paragon staff are friendly and welcoming and very prompt to answer texts and to check on us while there. Will definitely consider a future return trip. Thanks Paragon staff!!
5 out of 5 stars
Manager Response:
Hi Sharon! Congratulations on your 50th anniversary! It seems like Beaver's Lodge was the ideal vacation rental, making everything perfect for such a special occasion. In addition, hearing your positive feedback about our services and communication let us know we are doing things the right way, so thank you for your kind words. We are pleased you enjoyed utilizing the newly added texting capabilities as well. We strive to keep up with the ever-changing technology! - Lennie and The Staff of Paragon Lodging
Paragon: A Class Act!
Review by
Tom E.
Our group of 7 men have rented from Paragon Lodging for over ten years. Without fail, they are professional and accomodating/ responsive to our requests and thoughtful in their responses. No one does it better!
5 out of 5 stars
Manager Response:
Dear Tom, it has been our pleasure to host your group over the years - we appreciate you taking the time to reviewing your most recent experience and we look forward to greeting you again next season! -Lauren and The Staff of Paragon Lodging
Great Time
Review by
Stephen J.
Property was great, as was the area
5 out of 5 stars
Manager Response:
Thank you, Stephen
Beavers Lodge
Review by
Tom D.
This is my 8th season staying in a property managed by Paragon Lodging and my first stay at the Beaver Lodge property. As always the whole experience was incredible. The home was perfect for our group and was in perfect shape. Nothing was overlooked and everyone enjoyed their stay. Can't wait until next year
5 out of 5 stars
Manager Response:
Thank you for taking the time to review your stay, Tom! We're thrilled to hear your group enjoyed their time at Beaver's Lodge! We look forward to seeing you again next year! -Lauren and the Staff of Paragon Lodging
Thanksgiving
Review by
We had a wonderful Thanksgiving vacation at Beaver's Lodge. A little intrigued by the preserved animals...bear, reindeer and beaver.
5 out of 5 stars
Manager Response:
Thanks Renee! Come back and see us again soon - Lauren and The Staff of Paragon Lodging
Beaver\s Lodge - Wonderful
Review by
Jaye C.
We attended a wedding in Breckenridge. Other family members were just a 3 minute walk away. Beaver's Lodge was perfect for location and our needs. We were 8 adults and 4 children, accommodations were perfect. Upon arrival the Lodge was very clean, beds are comfortable, it was perfect for our short stay.If I had one complaint, it would be the BBQ it is not adequate for the property, and a few more plastic glasses would be nice, especially for use if you are in the hot tub. Wonderful stay, would stay there again...thank you.
4 out of 5 stars
Manager Response:
Hi Jaye! Thank you so much for your feedback on your stay at Beaver's Lodge! We will make sure this information is presented to the owner. We're happy that you enjoyed your time and we hope you'll come back and see us again soon! -Lauren and the Staff of Paragon Lodging
beaVER LODGE
Review by
Stephen C.
VERY GOOD
4 out of 5 stars
Beautiful Home/Amazing Weekend
Review by
Breanna K.
We loved staying at this home! We had 3 families meeting up here with little kids and we all enjoyed this home! Plenty of room for all of us. We will for sure be booking this again next year. Cannot wait to go back! Kitchen was great, rec room was a blast, heated flooring throughout, overall fabulous!
5 out of 5 stars
Breckenridge
Review by
Very comfortable and beautiful home, We had a great time. Perfect for families with kids!!!
5 out of 5 stars
Awesome Stay !
Review by
Anthony L.
Beavers Lodge exceeded my expectations. The home was beautiful, clean, and a close walk to the lower 4 o'clock run. Although me and my friends want to book ski trips to different parts of the country to ski other areas we may end up back at Beavers Lodge because we know what we're going to get, and Paragon Lodging was great. They made it so easy, I would easily go back and use Paragon Lodging again!
5 out of 5 stars
Awesome vacation!!
Review by
Jenny M.
From the online booking through to the last day of my two week stay, I have nothing but top marks for everything. Lauren was great and informative, the house was excellent and our 2-week stay spectacular!! Thanks for everything...we will be back
5 out of 5 stars
Feb Vacation at Beaver's Run
Review by
Ted J.
We had a wonderful stay. It was a perfect house for 2 families with couples in upstairs suites and kids in the downstairs bunk rooms and great play area. Only suggestions include 1.) describe best route to and from 4 O'Clock Ski Run from the house and 2.) describe process for setting radian heating as until we knew timing of temperature we were either boiling or freezing so an explanation of setting the system would be key.
5 out of 5 stars
Beaver lodge
Review by
Debbie C.
We have a friend with property in Breckenridge and usually stay at their house when we visit. It wasn't available for our length of stay, so we had to look elsewhere. We found Beavers lodge online and although we booked it through Paragon, I was upset that I found it the same day through another leasing agent that it was $300 cheaper per night. Our family absolutely loved the house and accommodations. Everything was perfect in every way! Would absolutely rent again, but not at the price we had to pay.
5 out of 5 stars
Great House
Review by
Todd C.
Great place to stay in Breck. We had 13 adults and plenty of room. Not quite ski in/ski out, but only a short walk (~100 yds) to 4 O'clock Run. If the roads are snow covered it is possible to ski all the way to the house.
5 out of 5 stars
Impressive property (comfort, location, functionality)
Review by
Great support from mgmt company in answering queestions in a timely manner.
5 out of 5 stars
Contact Us