Brand New Beach House 1m Vineyards, Farm Stands, Kayaks, Bikes (House)
3 Bedroom(s) | 1 Bathroom(s) | Sleeps 6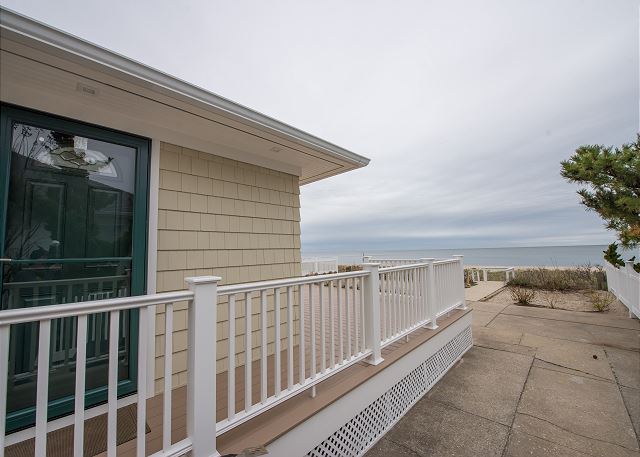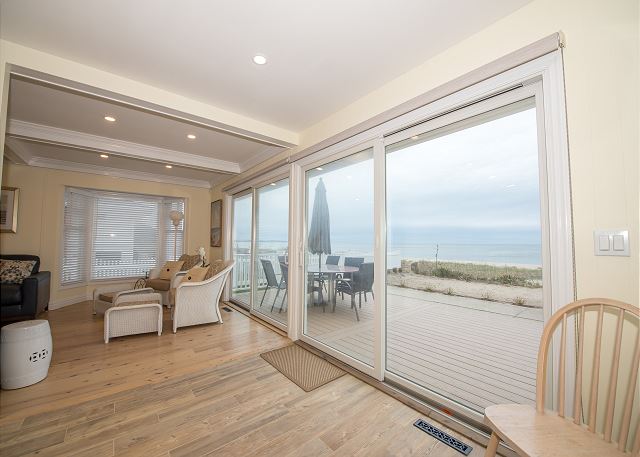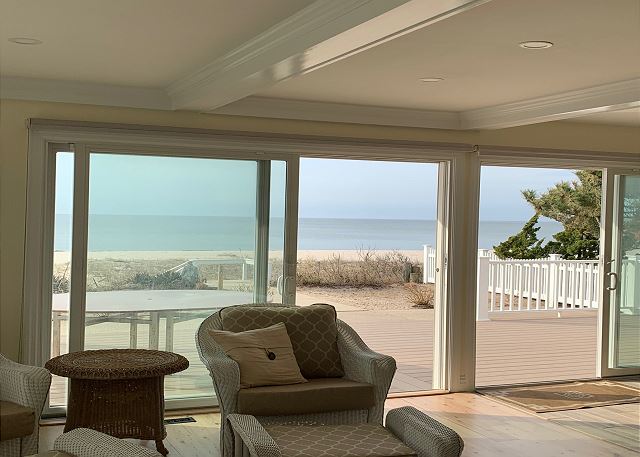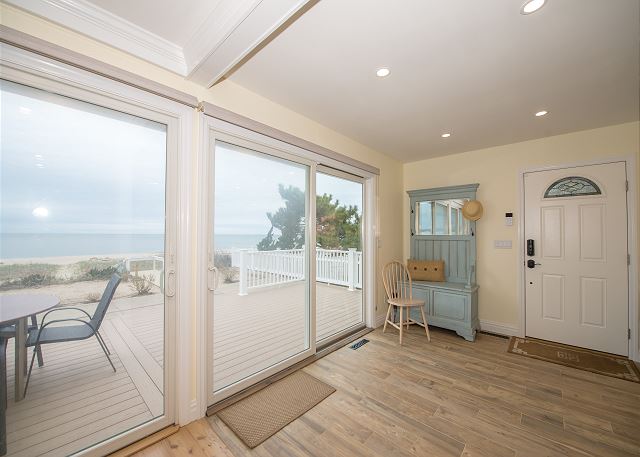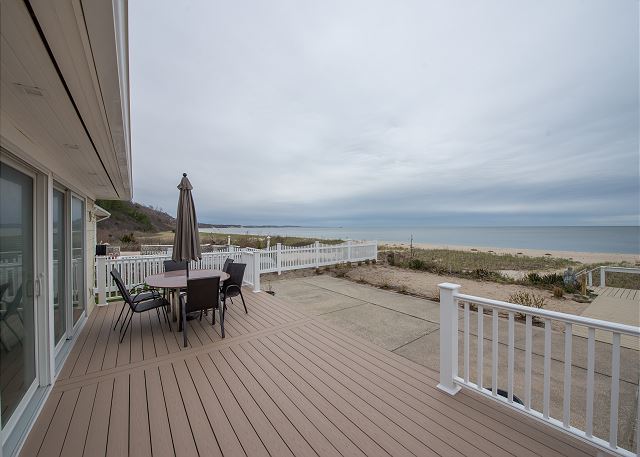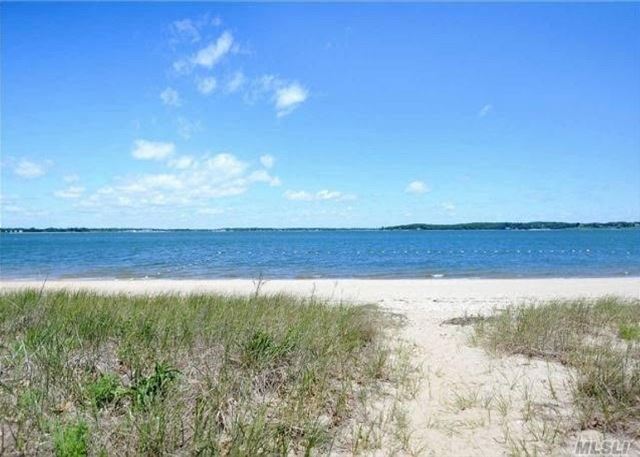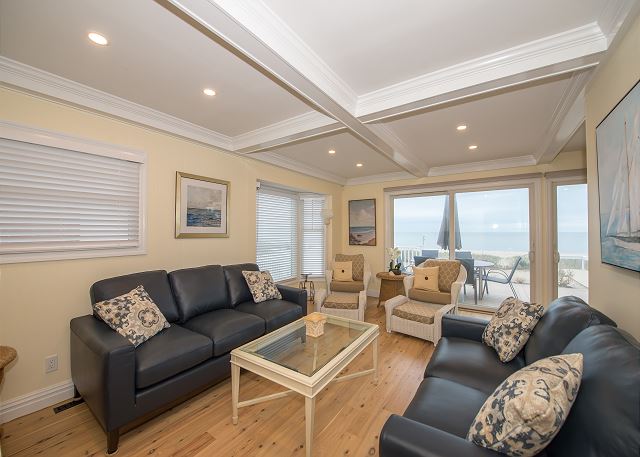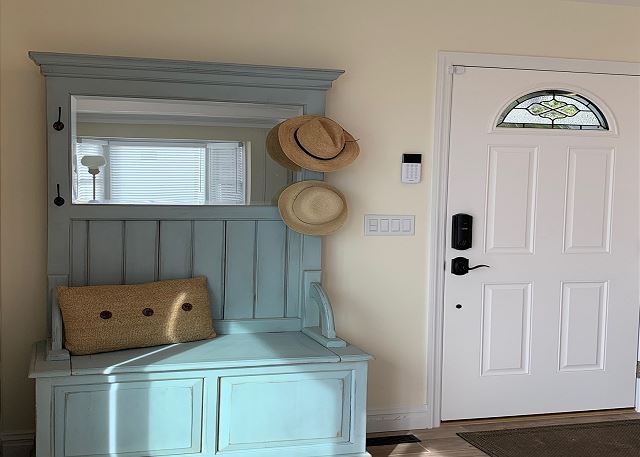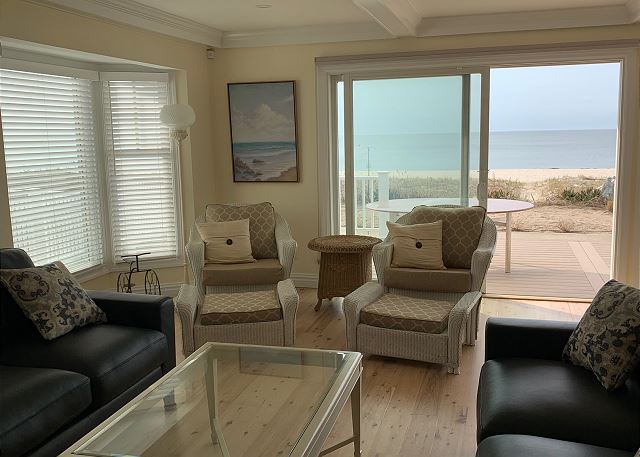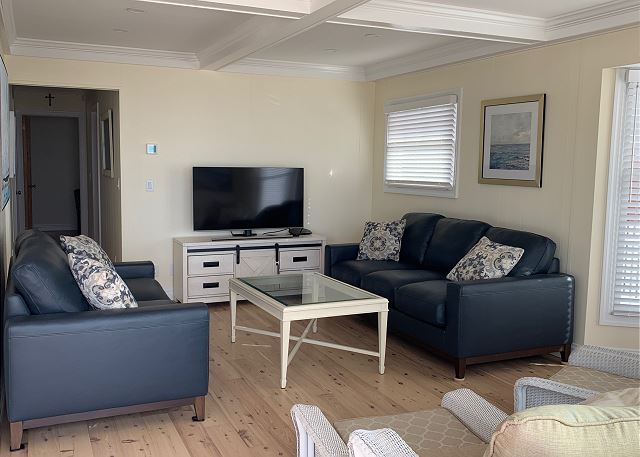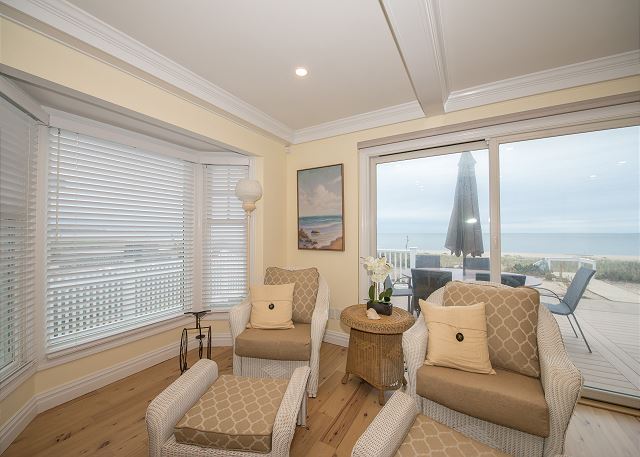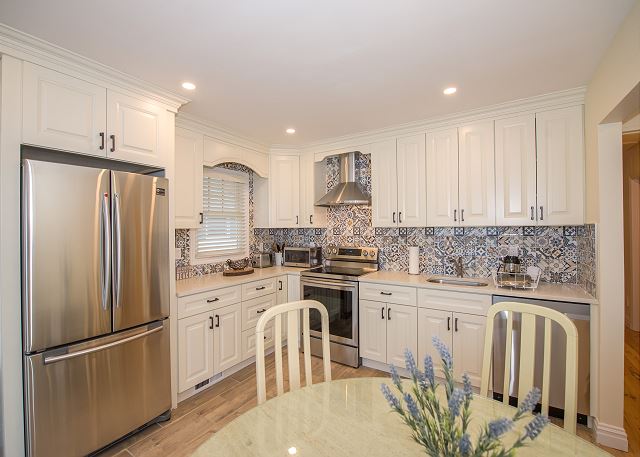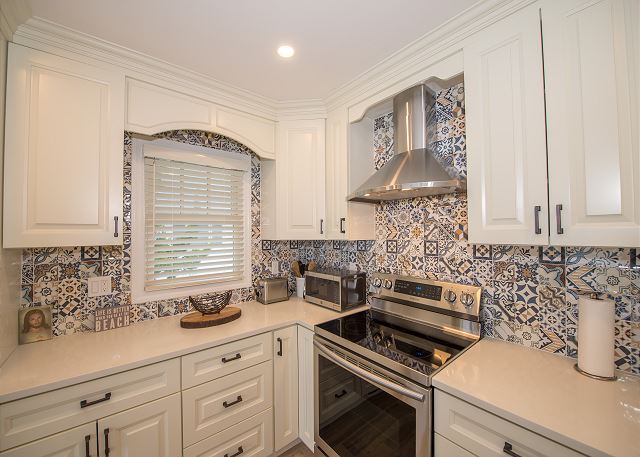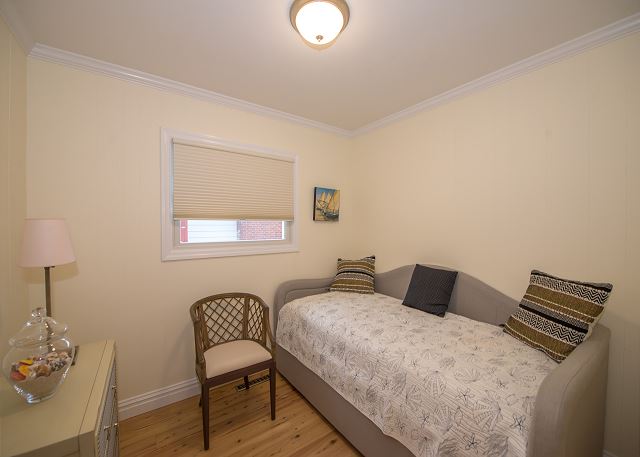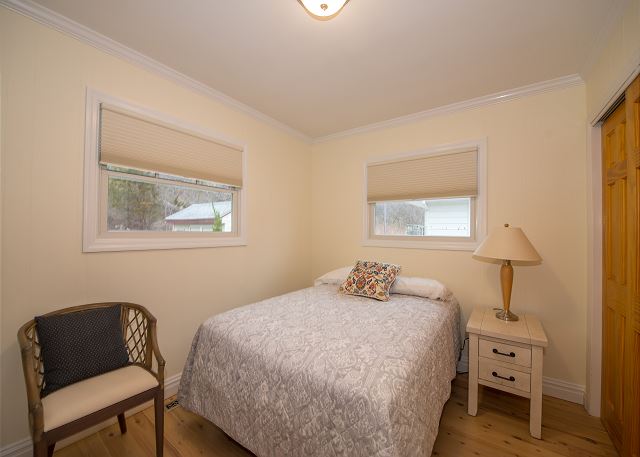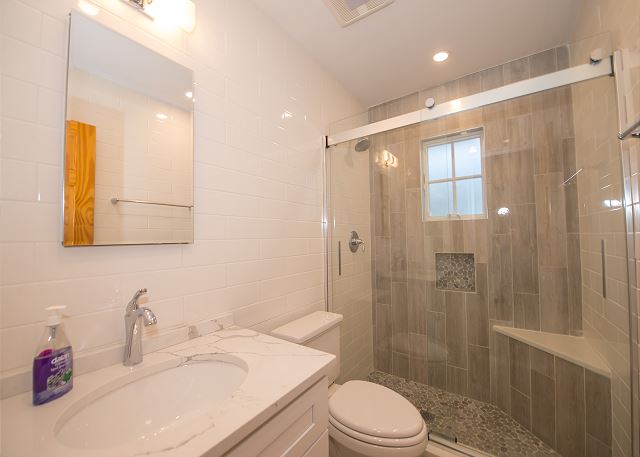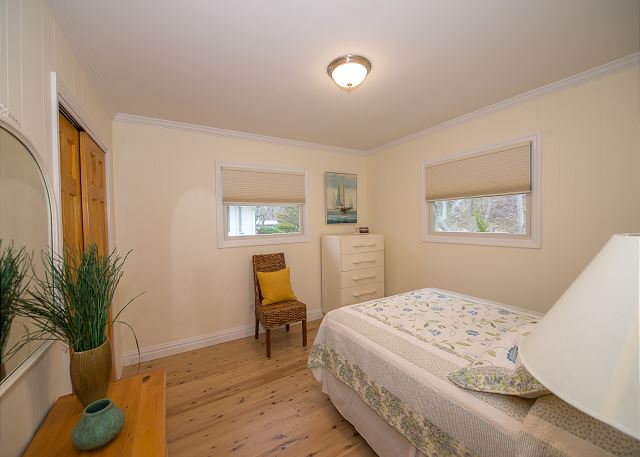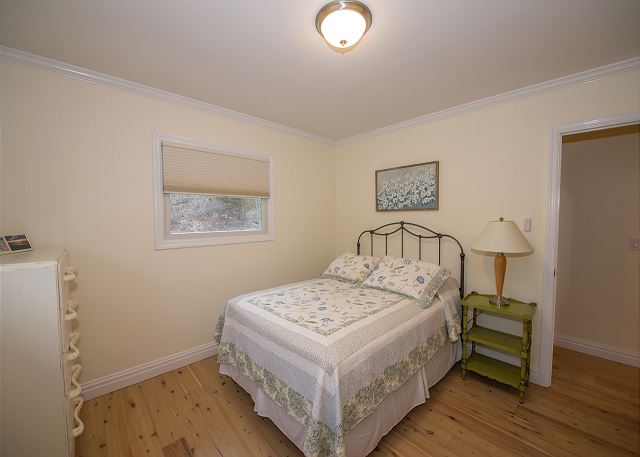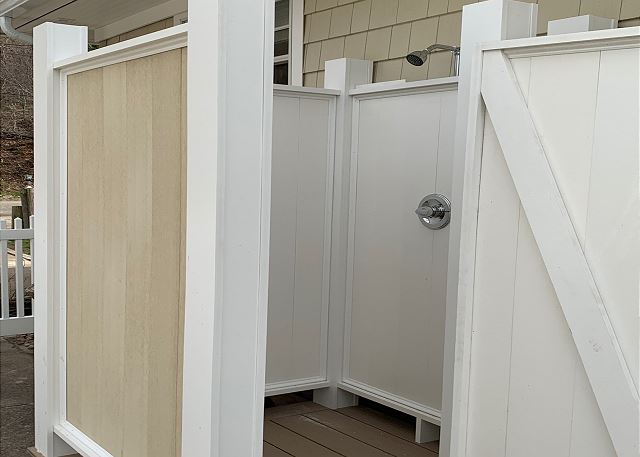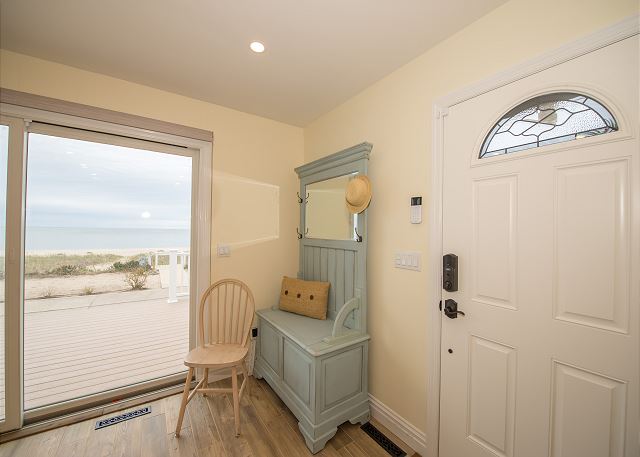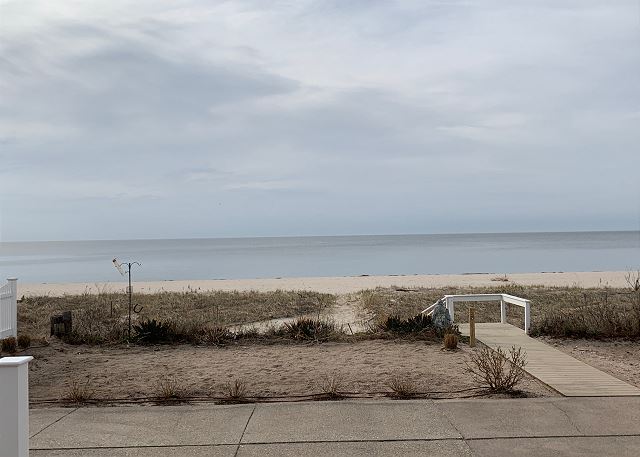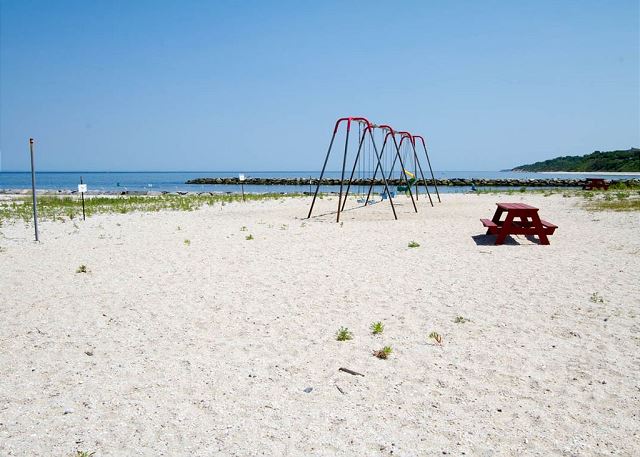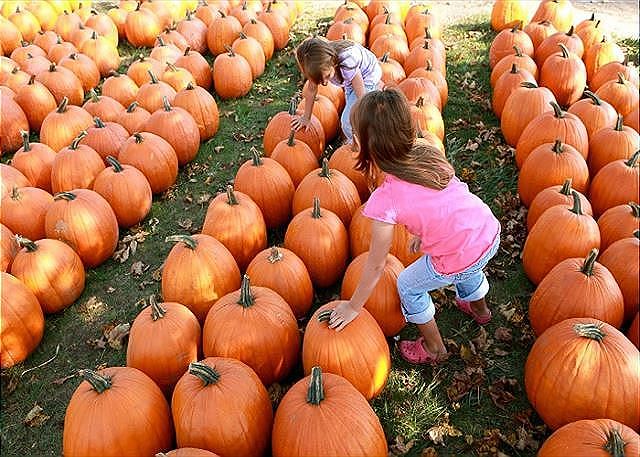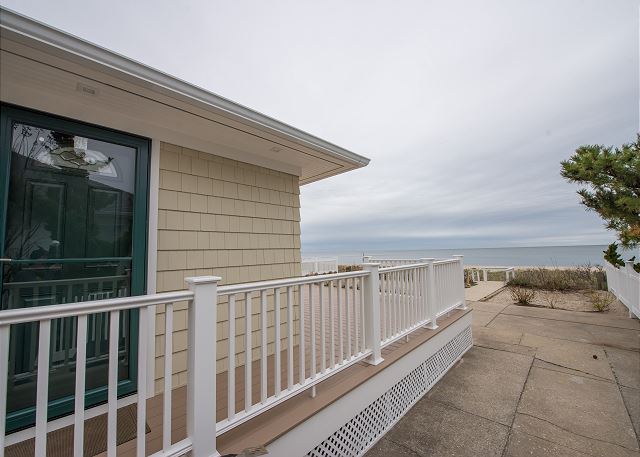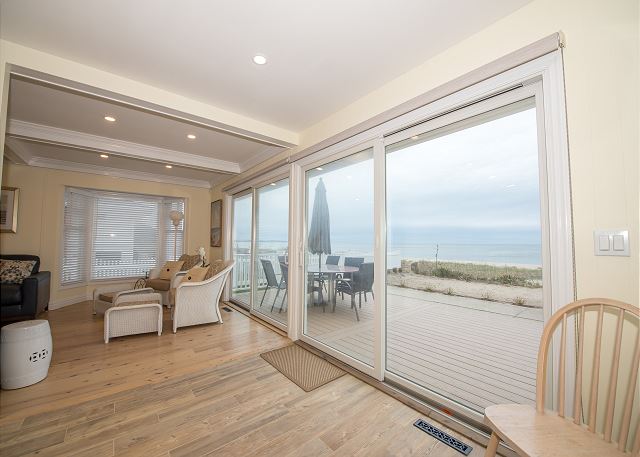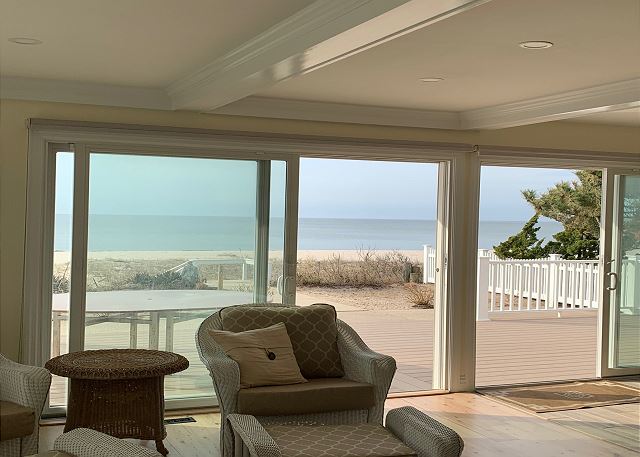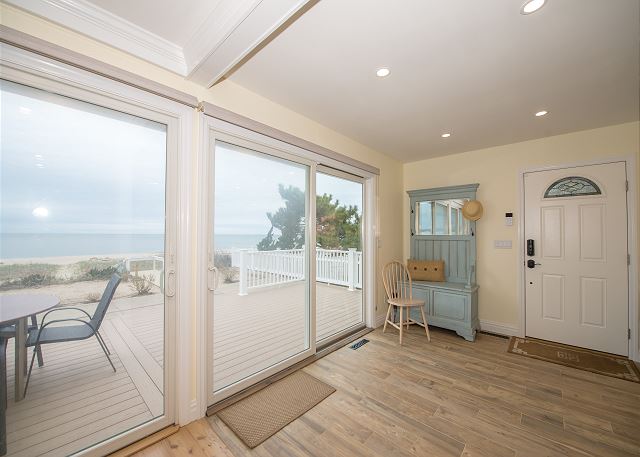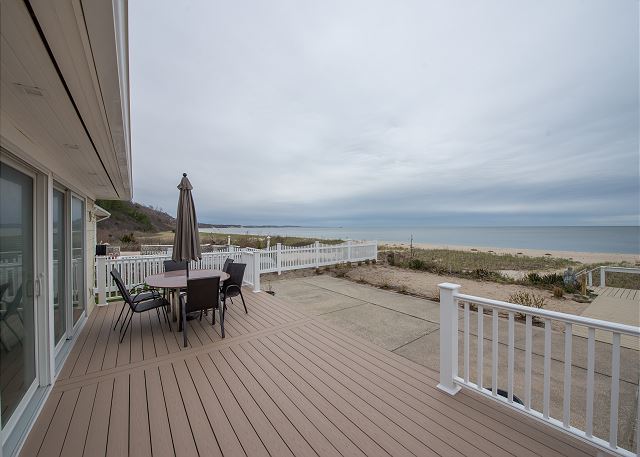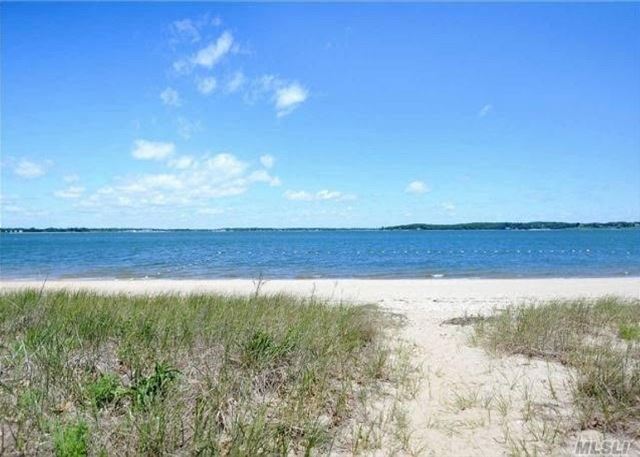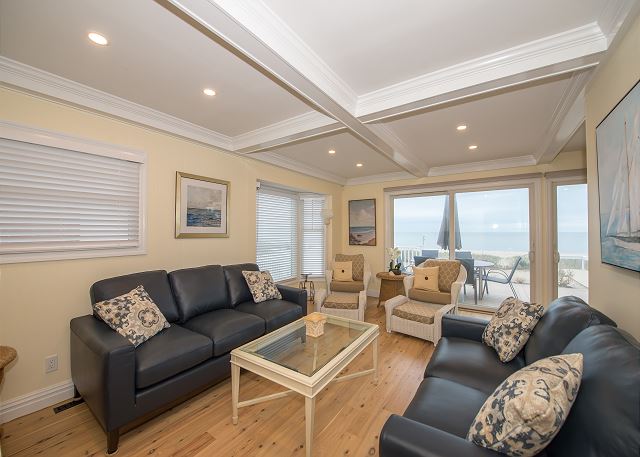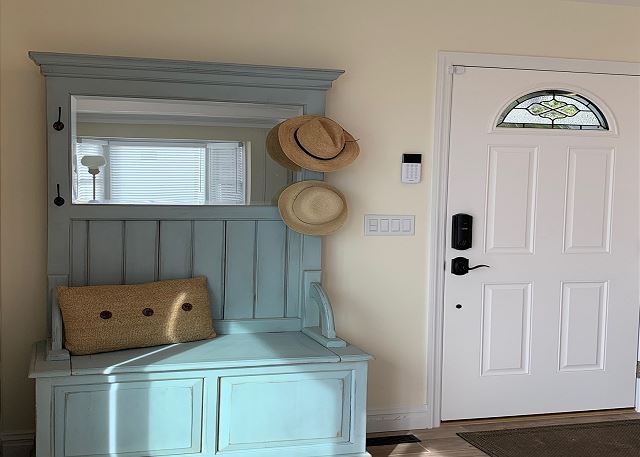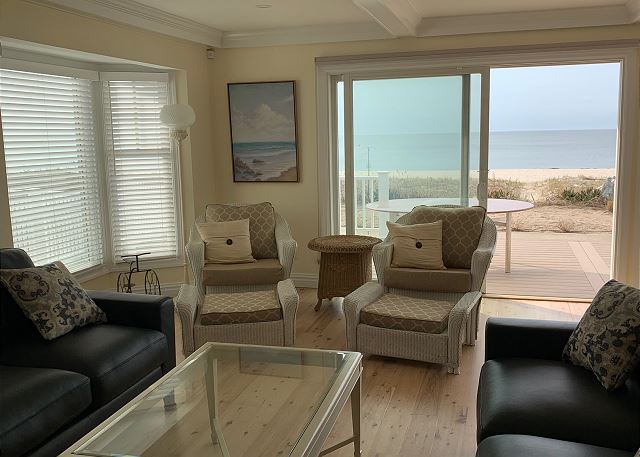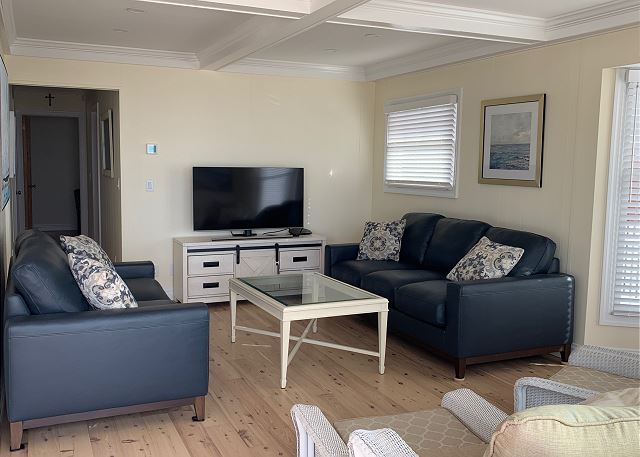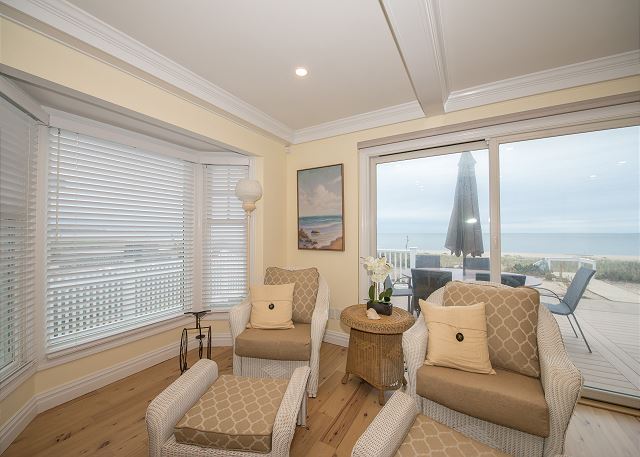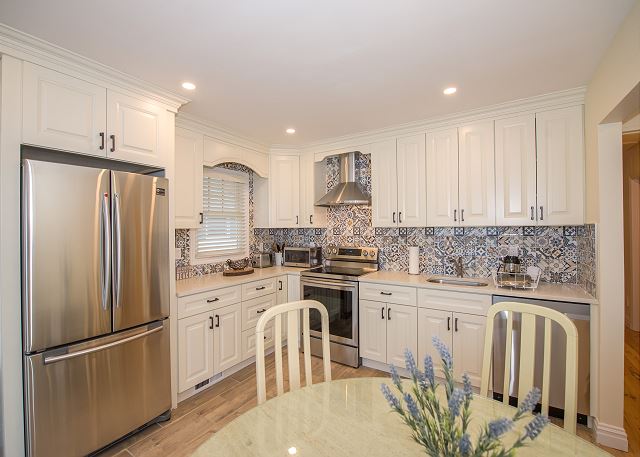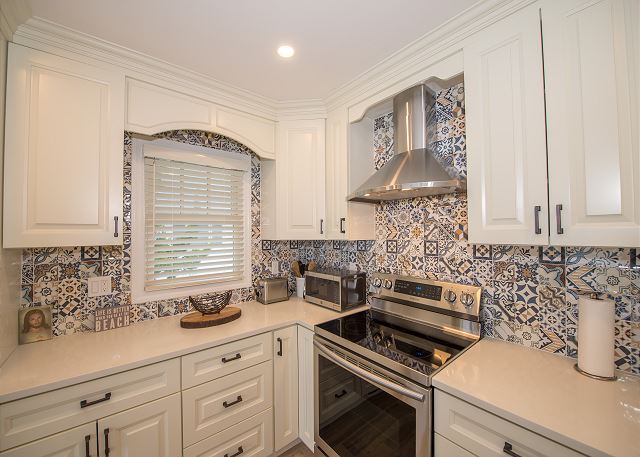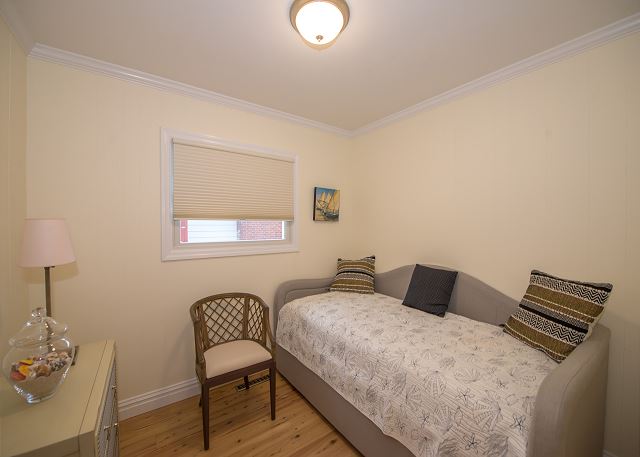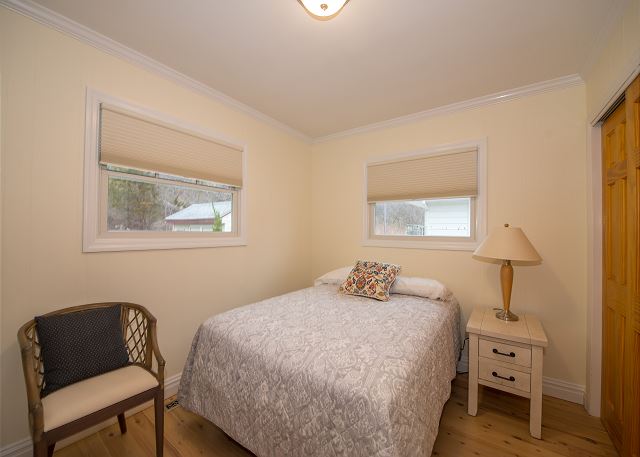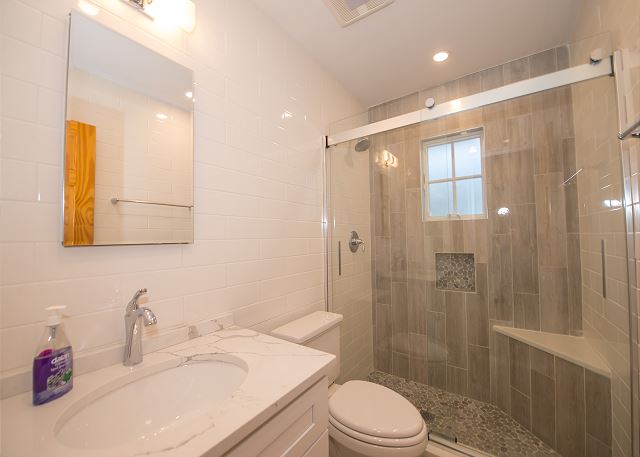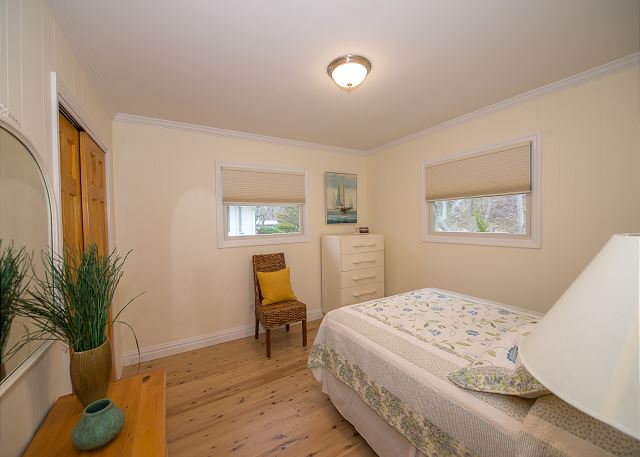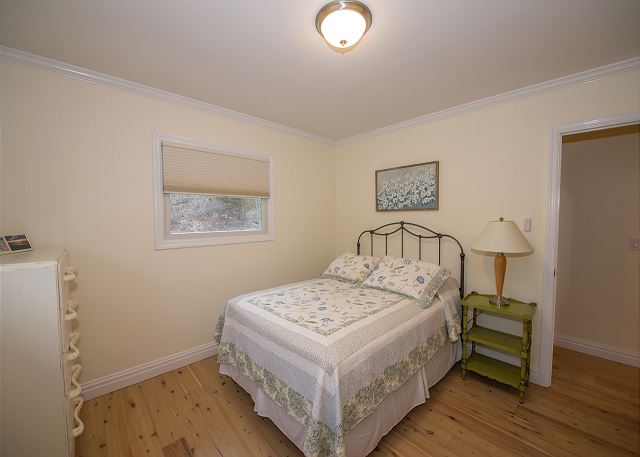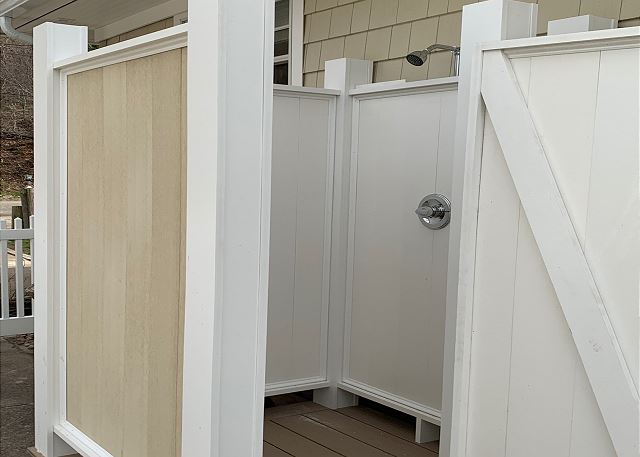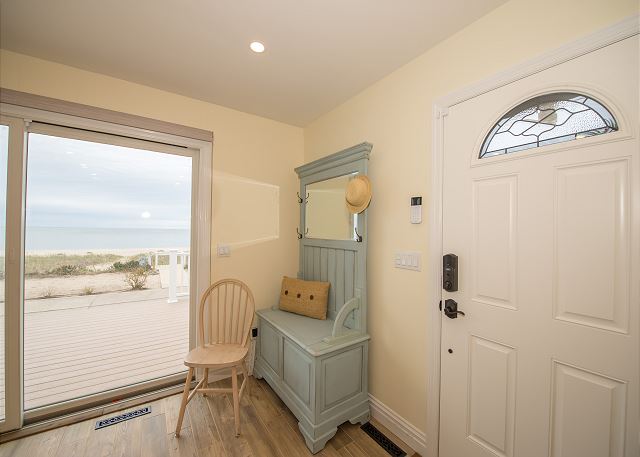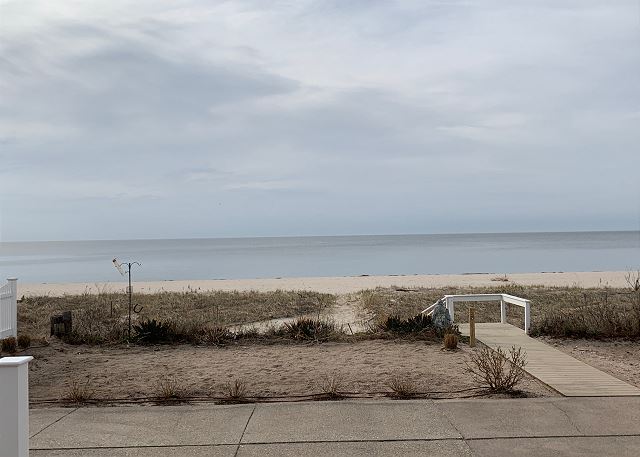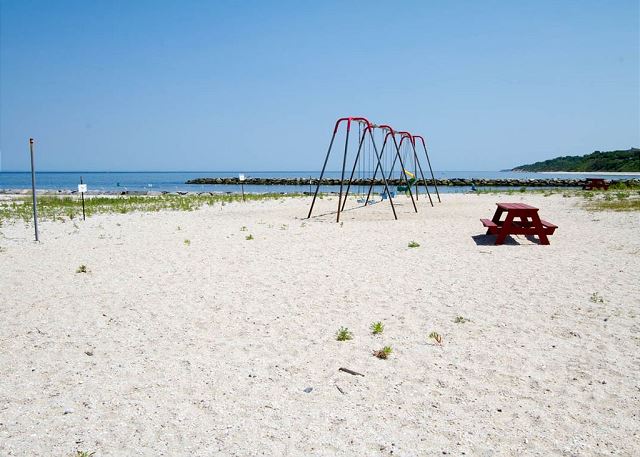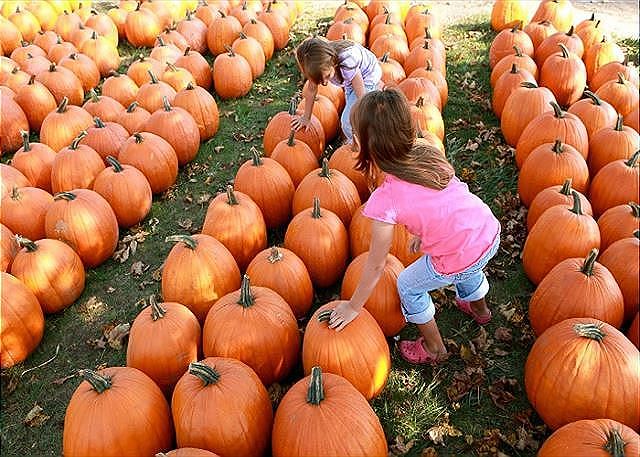 Description
When you walk into this beach home you're greeted by four sliding glass doors that look out to sweeping views of the ocean. This newly renovated home has welcoming details including a mosaic tile backsplash in the kitchen. The soft yellow and blue accent colors that run through the house bring the feel of the beach indoors.



This is a three bedroom home that sleeps 6 people. There is/are:

- two queen-sized beds

- a large wrap around deck

- Outdoor shower

- Upscale kitchen and bathroom

- BBQ grill



Please note: let us know if your party will require more than one home; we have several other homes on this stretch of the beach.



When you book a getaway with us, you are guaranteed essential amenities including Wi-Fi and cable TV, but nearly all of our homes also come with kayaks and fishing poles to keep adventure close by. Most homes also come with bikes to see the North Fork from a more personal and intimate view. You are free to explore local destinations including the Hamptons, Greenport, Montauk, and/or Shelter Island. Other close by destinations for your girl's weekend, couple's retreat, or getaway for any occasion include:



- Tanger Outlet Mall

- Vineyards for wine tasting

- Farm stands to support local growers

- five-star restaurants five minutes away

- nature reserves to explore

- a close-knit beach community

- East Wind Day Spa

- Atlantis Marine World

- Splish Splash water park



Enjoy a relaxing getaway with us, Luxury Beach Getaway INC.

Let us know if you need another home for friends and family; we have several other neighboring homes for rent.

(Utilities not included for long stays)
Calendar
October 2021

| S | M | T | W | T | F | S |
| --- | --- | --- | --- | --- | --- | --- |
| | | | | | 01 | 02 |
| 03 | 04 | 05 | 06 | 07 | 08 | 09 |
| 10 | 11 | 12 | 13 | 14 | 15 | 16 |
| 17 | 18 | 19 | 20 | 21 | 22 | 23 |
| 24 | 25 | 26 | 27 | 28 | 29 | 30 |
| 31 | | | | | | |
November 2021

| S | M | T | W | T | F | S |
| --- | --- | --- | --- | --- | --- | --- |
| | 01 | 02 | 03 | 04 | 05 | 06 |
| 07 | 08 | 09 | 10 | 11 | 12 | 13 |
| 14 | 15 | 16 | 17 | 18 | 19 | 20 |
| 21 | 22 | 23 | 24 | 25 | 26 | 27 |
| 28 | 29 | 30 | | | | |
December 2021

| S | M | T | W | T | F | S |
| --- | --- | --- | --- | --- | --- | --- |
| | | | 01 | 02 | 03 | 04 |
| 05 | 06 | 07 | 08 | 09 | 10 | 11 |
| 12 | 13 | 14 | 15 | 16 | 17 | 18 |
| 19 | 20 | 21 | 22 | 23 | 24 | 25 |
| 26 | 27 | 28 | 29 | 30 | 31 | |
January 2022

| S | M | T | W | T | F | S |
| --- | --- | --- | --- | --- | --- | --- |
| | | | | | | 01 |
| 02 | 03 | 04 | 05 | 06 | 07 | 08 |
| 09 | 10 | 11 | 12 | 13 | 14 | 15 |
| 16 | 17 | 18 | 19 | 20 | 21 | 22 |
| 23 | 24 | 25 | 26 | 27 | 28 | 29 |
| 30 | 31 | | | | | |
February 2022

| S | M | T | W | T | F | S |
| --- | --- | --- | --- | --- | --- | --- |
| | | 01 | 02 | 03 | 04 | 05 |
| 06 | 07 | 08 | 09 | 10 | 11 | 12 |
| 13 | 14 | 15 | 16 | 17 | 18 | 19 |
| 20 | 21 | 22 | 23 | 24 | 25 | 26 |
| 27 | 28 | | | | | |
March 2022

| S | M | T | W | T | F | S |
| --- | --- | --- | --- | --- | --- | --- |
| | | 01 | 02 | 03 | 04 | 05 |
| 06 | 07 | 08 | 09 | 10 | 11 | 12 |
| 13 | 14 | 15 | 16 | 17 | 18 | 19 |
| 20 | 21 | 22 | 23 | 24 | 25 | 26 |
| 27 | 28 | 29 | 30 | 31 | | |
April 2022

| S | M | T | W | T | F | S |
| --- | --- | --- | --- | --- | --- | --- |
| | | | | | 01 | 02 |
| 03 | 04 | 05 | 06 | 07 | 08 | 09 |
| 10 | 11 | 12 | 13 | 14 | 15 | 16 |
| 17 | 18 | 19 | 20 | 21 | 22 | 23 |
| 24 | 25 | 26 | 27 | 28 | 29 | 30 |
May 2022

| S | M | T | W | T | F | S |
| --- | --- | --- | --- | --- | --- | --- |
| 01 | 02 | 03 | 04 | 05 | 06 | 07 |
| 08 | 09 | 10 | 11 | 12 | 13 | 14 |
| 15 | 16 | 17 | 18 | 19 | 20 | 21 |
| 22 | 23 | 24 | 25 | 26 | 27 | 28 |
| 29 | 30 | 31 | | | | |
June 2022

| S | M | T | W | T | F | S |
| --- | --- | --- | --- | --- | --- | --- |
| | | | 01 | 02 | 03 | 04 |
| 05 | 06 | 07 | 08 | 09 | 10 | 11 |
| 12 | 13 | 14 | 15 | 16 | 17 | 18 |
| 19 | 20 | 21 | 22 | 23 | 24 | 25 |
| 26 | 27 | 28 | 29 | 30 | | |
July 2022

| S | M | T | W | T | F | S |
| --- | --- | --- | --- | --- | --- | --- |
| | | | | | 01 | 02 |
| 03 | 04 | 05 | 06 | 07 | 08 | 09 |
| 10 | 11 | 12 | 13 | 14 | 15 | 16 |
| 17 | 18 | 19 | 20 | 21 | 22 | 23 |
| 24 | 25 | 26 | 27 | 28 | 29 | 30 |
| 31 | | | | | | |
August 2022

| S | M | T | W | T | F | S |
| --- | --- | --- | --- | --- | --- | --- |
| | 01 | 02 | 03 | 04 | 05 | 06 |
| 07 | 08 | 09 | 10 | 11 | 12 | 13 |
| 14 | 15 | 16 | 17 | 18 | 19 | 20 |
| 21 | 22 | 23 | 24 | 25 | 26 | 27 |
| 28 | 29 | 30 | 31 | | | |
September 2022

| S | M | T | W | T | F | S |
| --- | --- | --- | --- | --- | --- | --- |
| | | | | 01 | 02 | 03 |
| 04 | 05 | 06 | 07 | 08 | 09 | 10 |
| 11 | 12 | 13 | 14 | 15 | 16 | 17 |
| 18 | 19 | 20 | 21 | 22 | 23 | 24 |
| 25 | 26 | 27 | 28 | 29 | 30 | |
Available
Unavailable
Check-In Only
Check-Out Only
Seasonal Rates
| Date Range | Daily | Weekly | Monthly |
| --- | --- | --- | --- |
* Seasonal rates are only estimates and do not reflect taxes or additional fees.
Location
Guest Reviews of
Brand New Beach House 1m Vineyards, Farm Stands, Kayaks, Bikes
mattituck, NY
---
Vacation Rental Reviews by
stars based on
Mattituck get away
Review by
Lucia F.
Very relaxing week, beautiful views, comfortable house
5 out of 5 stars
Exceptional beach location
Review by
Robert A.
The Sand Dollar house gave us a beautiful view of Long Island Sound as well as easy access to the beach. It was excellent for kayaking, paddleboarding, and long walks on the beach. The water was still a bit chilly for swimming because we were there early in the season. The neighborhood was mostly quiet with the exception of numerous chattering birds. Nearby farms provided various types of produce and fresh eggs.
5 out of 5 stars
Cute Quiet Little Spot
Review by
Robert P.
My wife and I spent a romantic weekend together at the beach house. Although it's a bit small for more than 2, it was perfectly cozy for us. Outside of issues with the WiFi, it was a great stay and we would definitely go back!
4 out of 5 stars
Incredible and peaceful location right on the beach
Review by
Ally T.
We had an excellent stay overall. Even when the weather wasn't great, the big windows to the beach were perfect. The private beach was amazing and the neighbors were very respectful. The home was very clean and in good shape. It had everything we needed. When we had minor issues, the rental management took care of it right away and always responded in minutes. I appreciate how communicative and helpful they were during our whole month stay. Thank you for this incredible experience!
5 out of 5 stars
Dream week!
Review by
Jodi W.
What a fantastic week in this beach house! Great location, such a comfortable house with beautiful views and friendly neighbors! But most of all, aside from waking up to the beach and the beautiful sunsets every night, Debbie was so excellent, whatever we needed she had someone there so quick, and she accommodated every need. Before the week was out we had already booked same week next year!
5 out of 5 stars
Sand Dollar Beach House
Review by
This was exactly what we wanted. Location on the beach is great. The house is renovated and comfortable, perfect for the two of us. Note: there is only one bath - the half bath mentioned in the listing is apparently the outdoor shower. Great kitchen appliances, but new pots and pans and a decent set of knives, minor expenses, would have been appreciated. There is a plentiful supply of linens and towels. Rental agents couldn't have been nicer. When we had trouble locating and using the keypad upon our arrival, they were immediately responsive and helped solve the problem. Based on our experience, we would recommend giving more explicit instructions to renters on entering the first time with the keypad. Also on engaging, and disengaging, the alarm system. Once we settled in, we had a wonderful stay and would definitely return.
5 out of 5 stars
The best month of my life
Review by
Allison R.
Renting this house is probably the best thing I have ever done in my life. I was so worried that there would be some catch, given the amazing price and location but there was not. House was directly on a private beach with a location that cannot be beat, exactly as advertised. Everything inside the house was clean, well maintained, and comfortable. House had everything we needed for a month away from the city and we found ourselves wanting for nothing. We both worked from the house full time while there and had no issues with the wifi. The surrounding area has several adorable food stands, wineries, and restaurants that we greatly enjoyed. We spent the whole month working from the deck and then enjoying the beach and the water in the later afternoon, grilling for dinner and watching the tremendously gorgeous sunsets over the water every night. I can't wait to return again - if you are at all on the fence, definitely book this property!
5 out of 5 stars
Contact Us