Breathtaking 2 Bedroom Westhampton Beach House (Apartment)
2 Bedroom(s) | 4 Bathroom(s) | Sleeps 6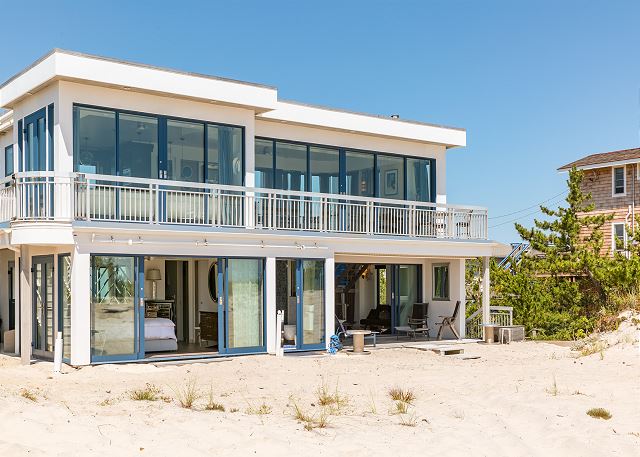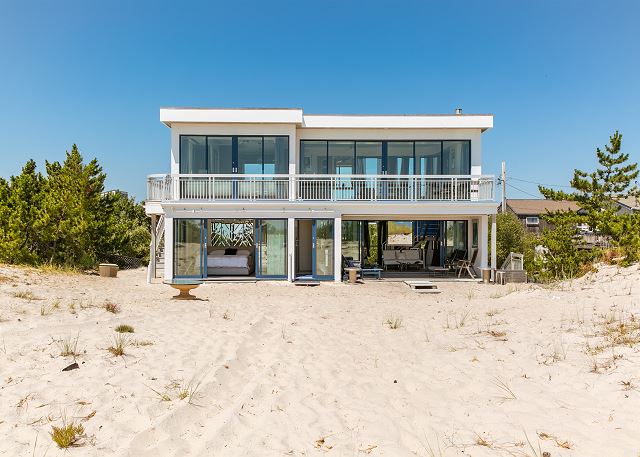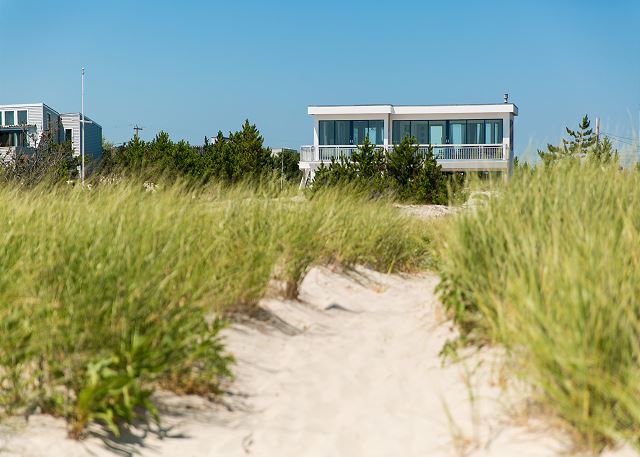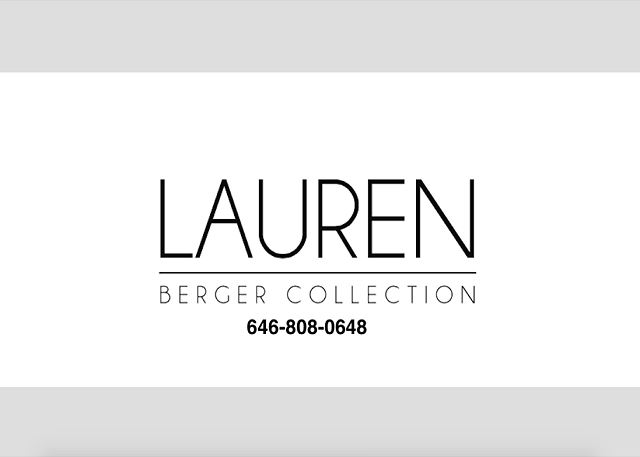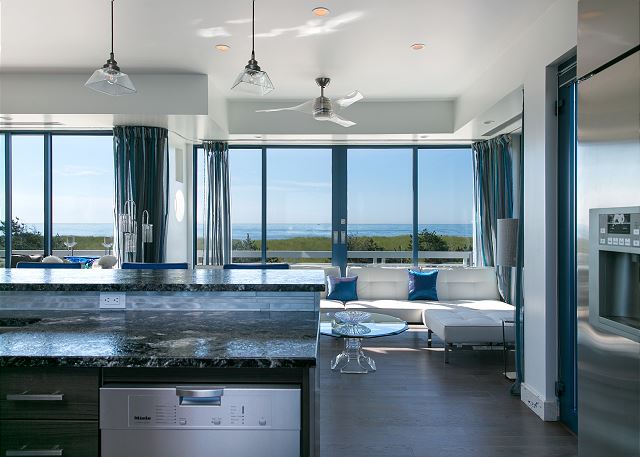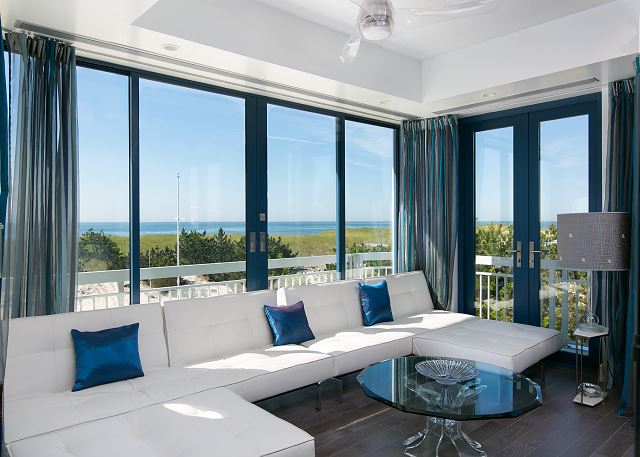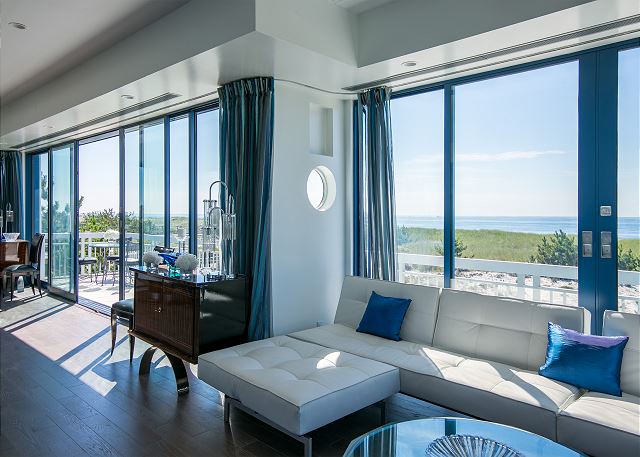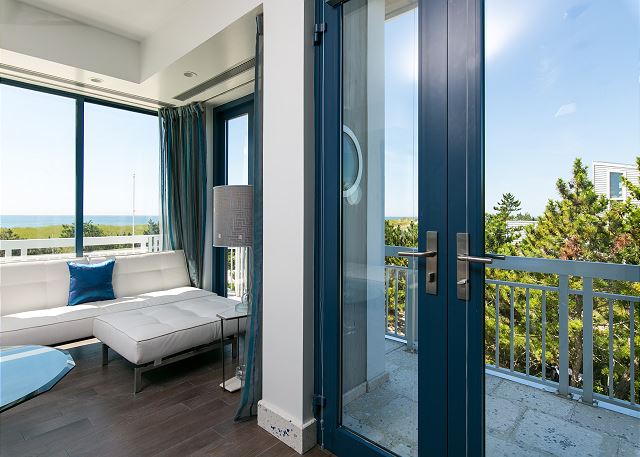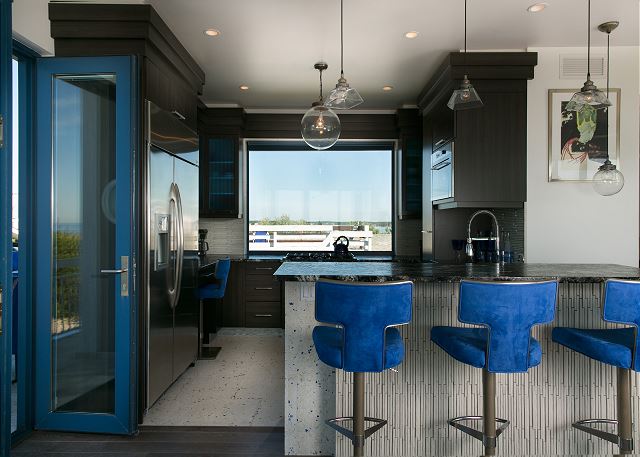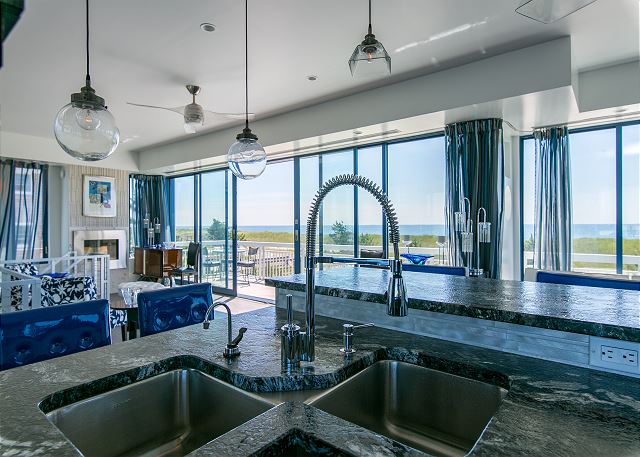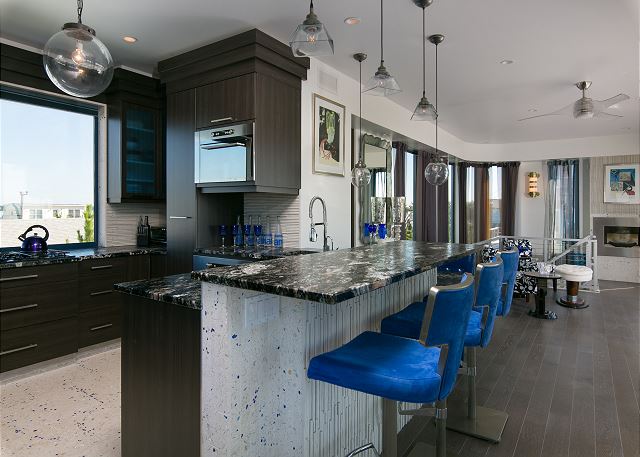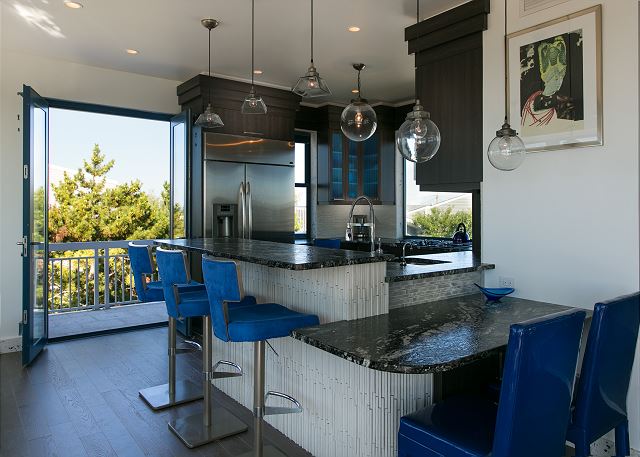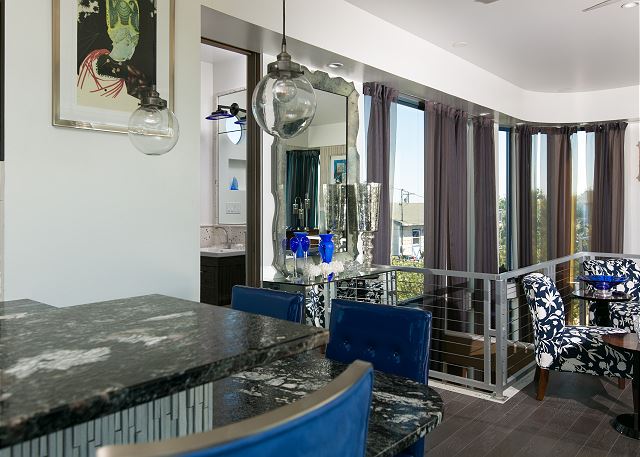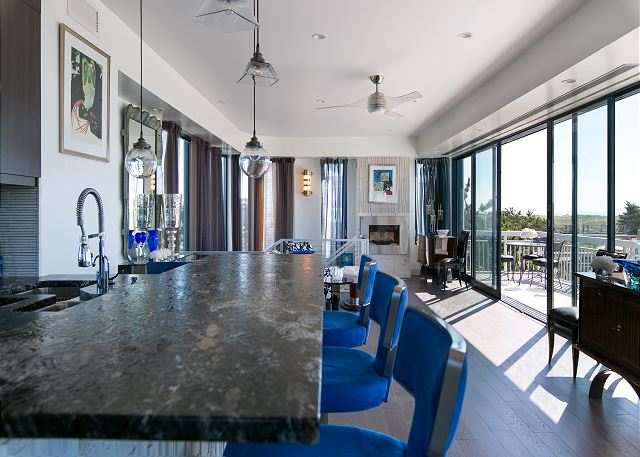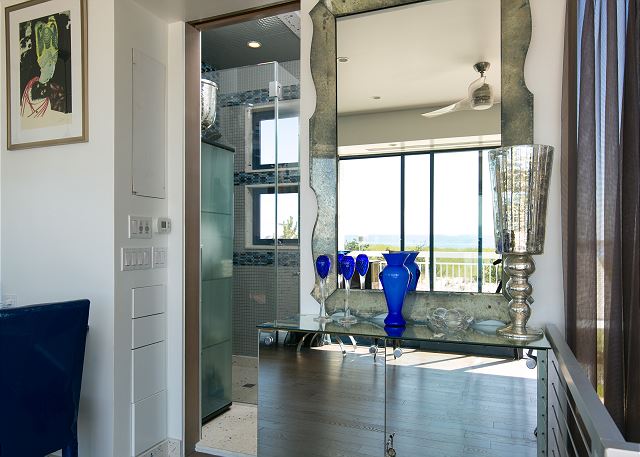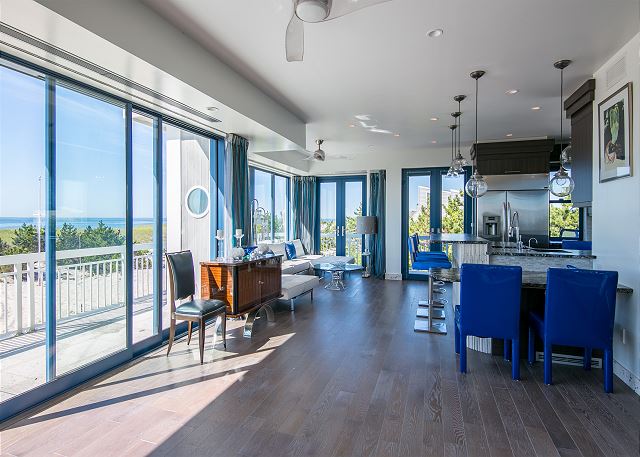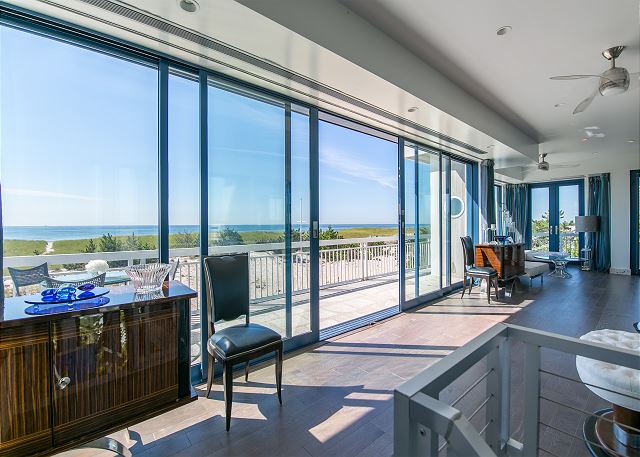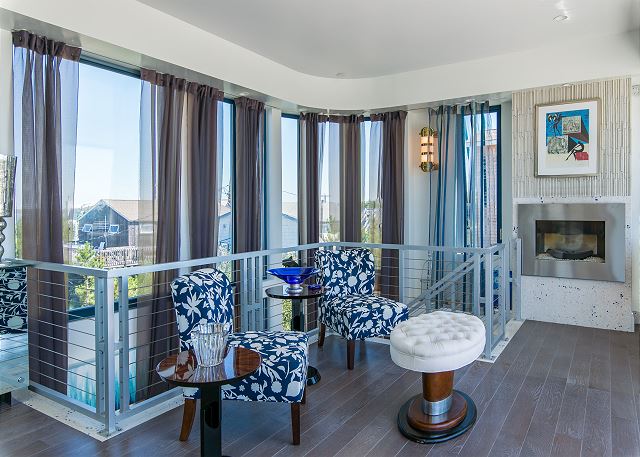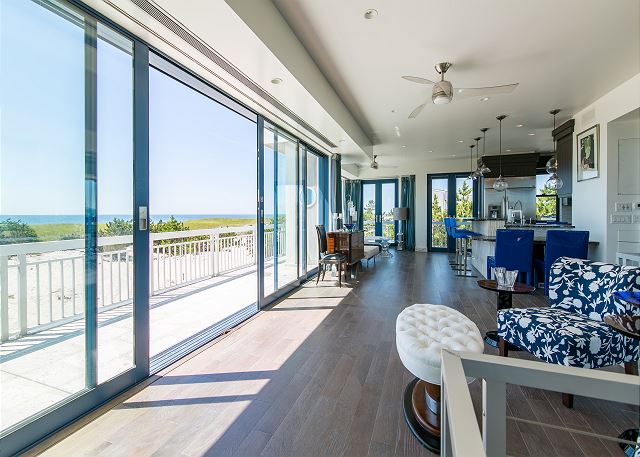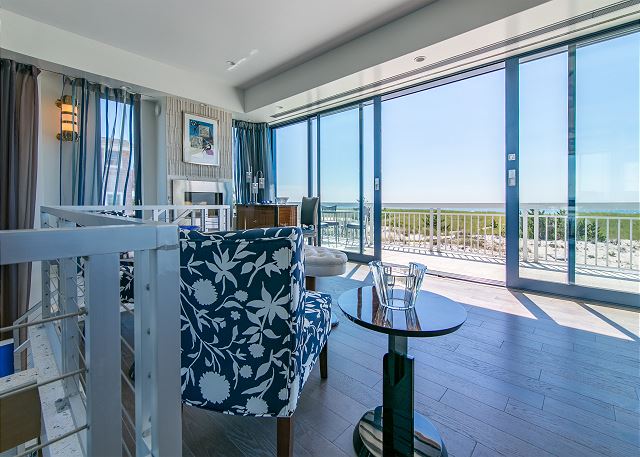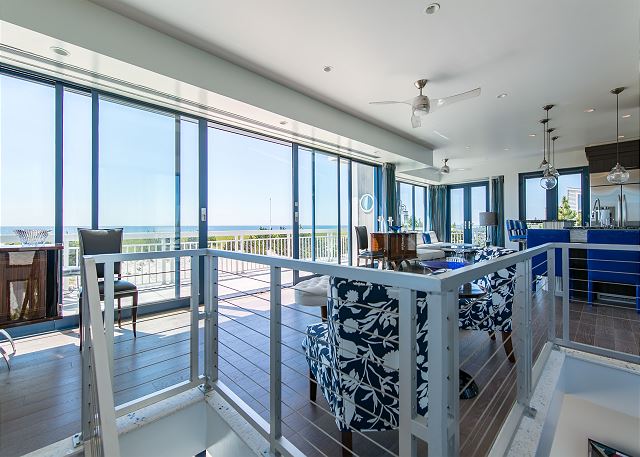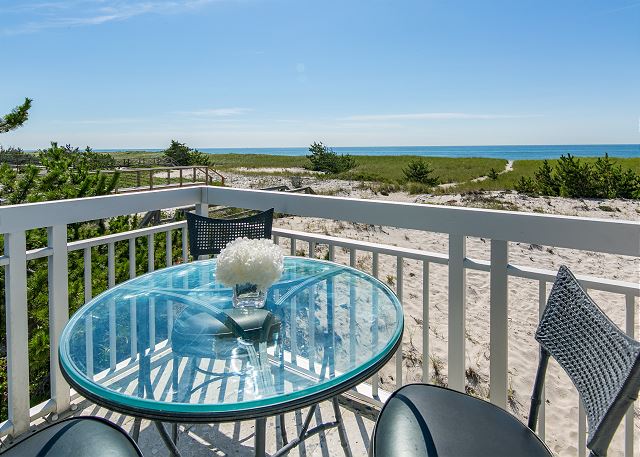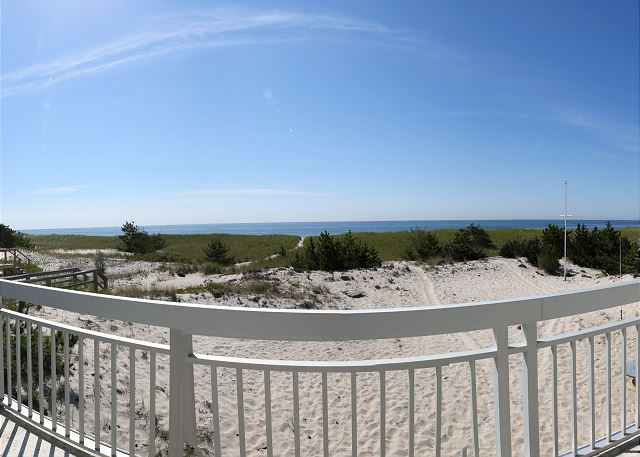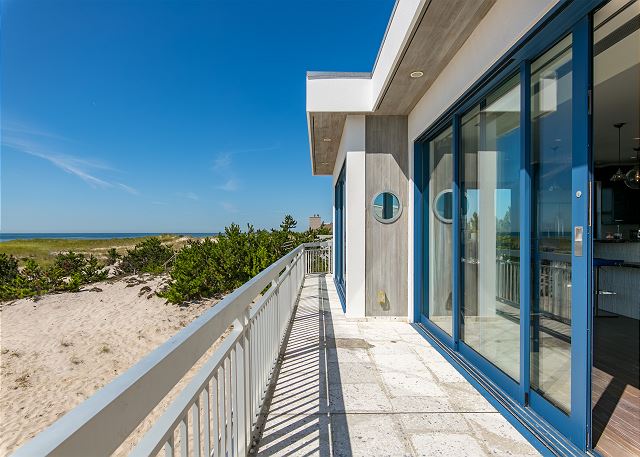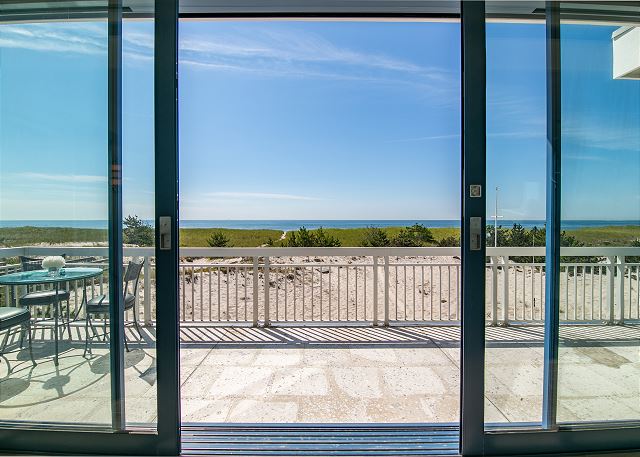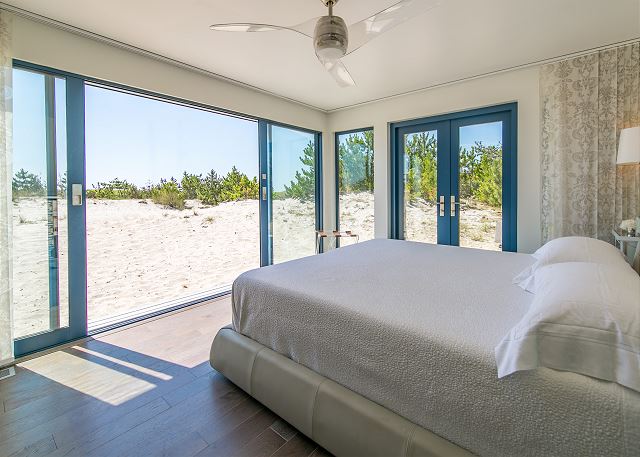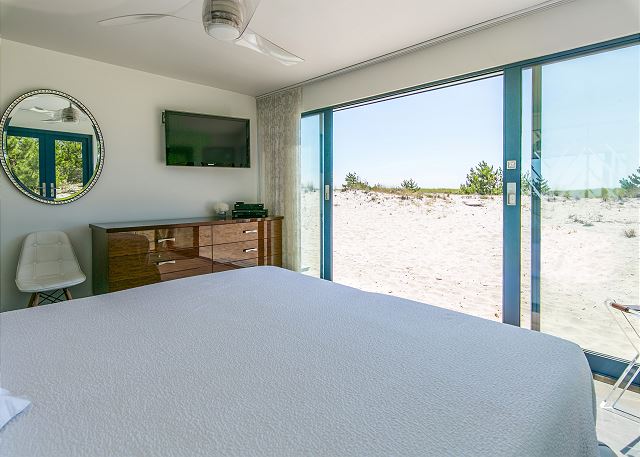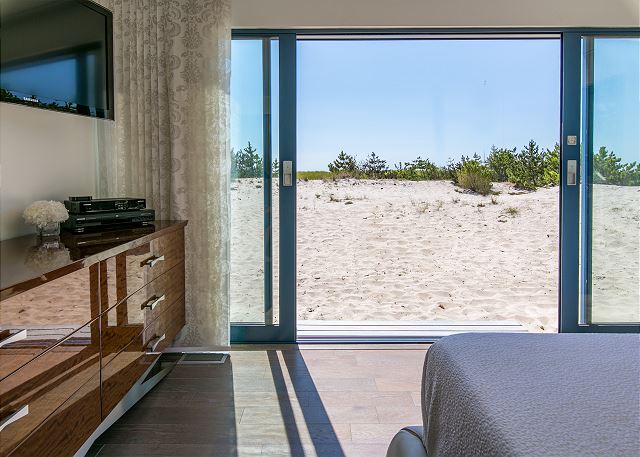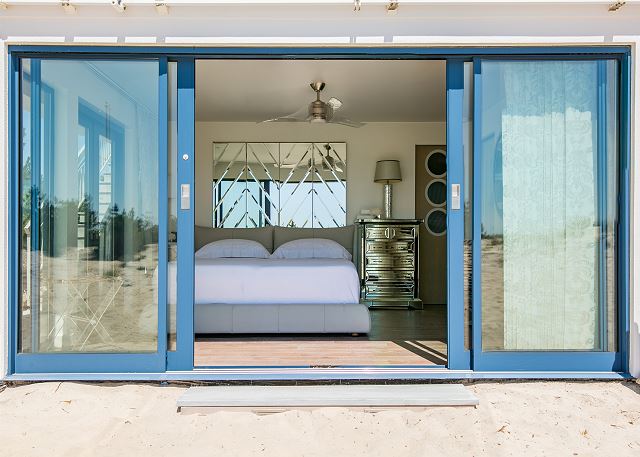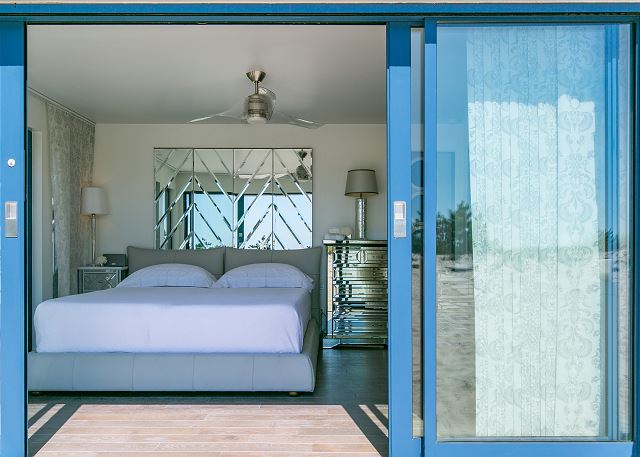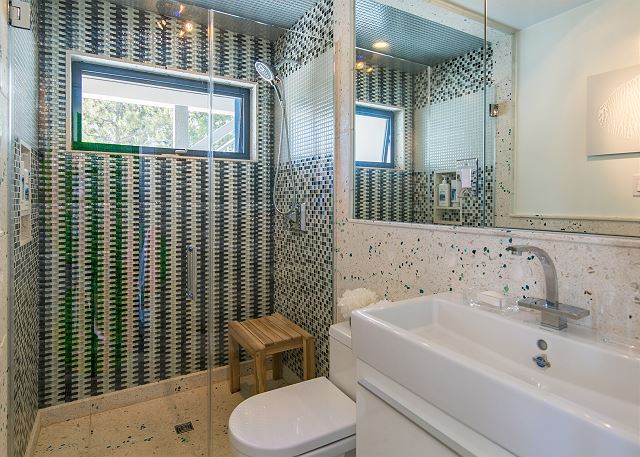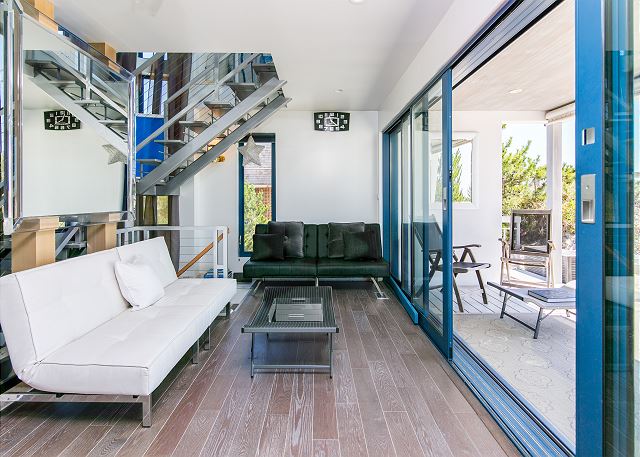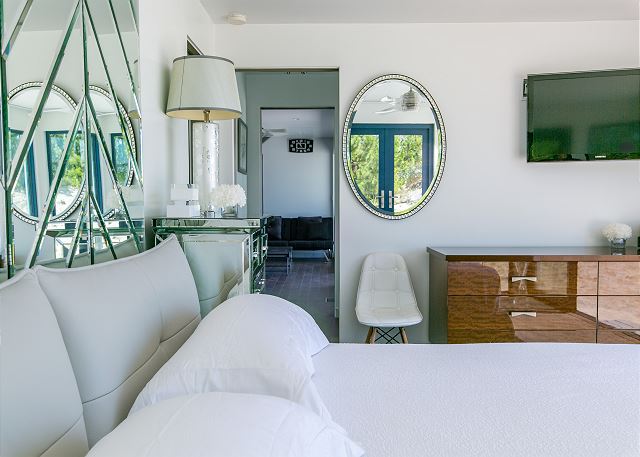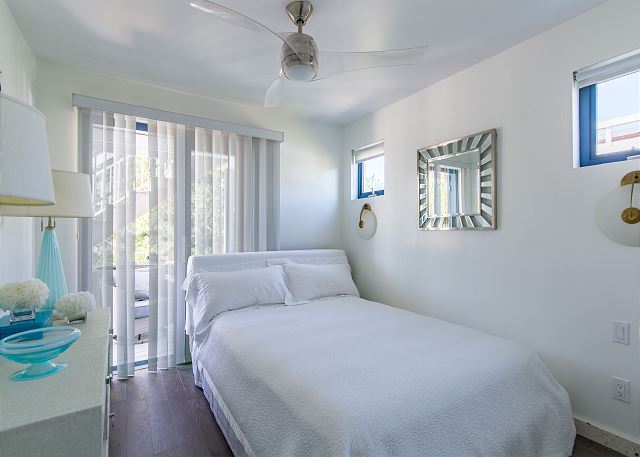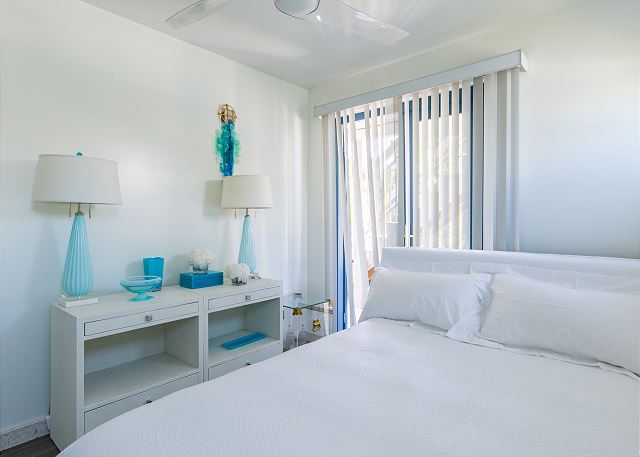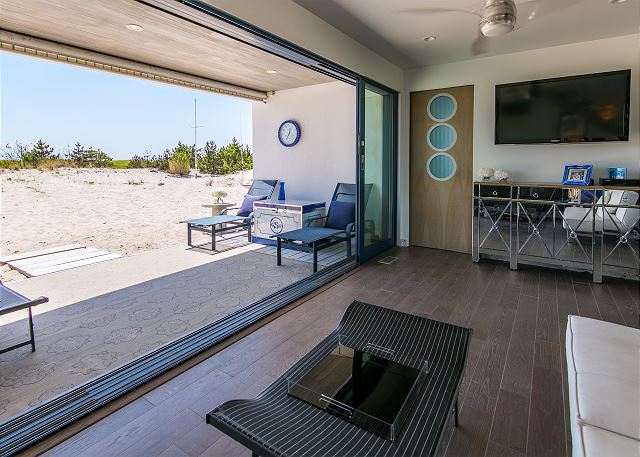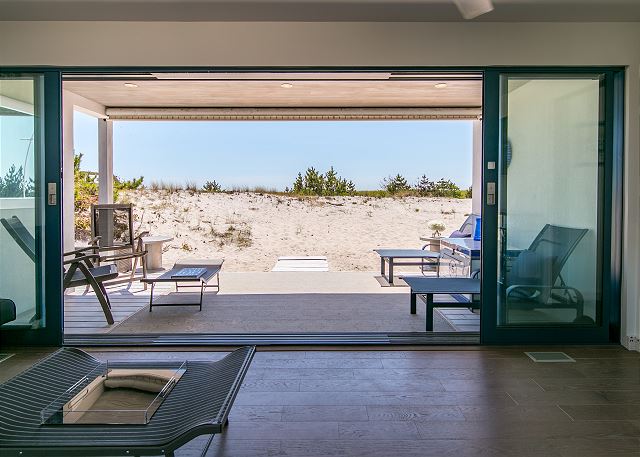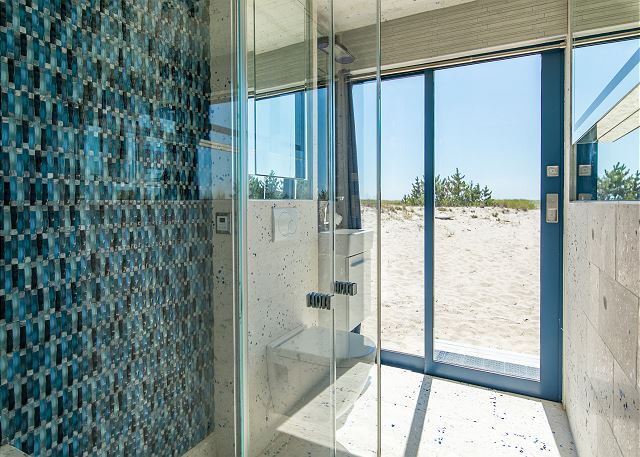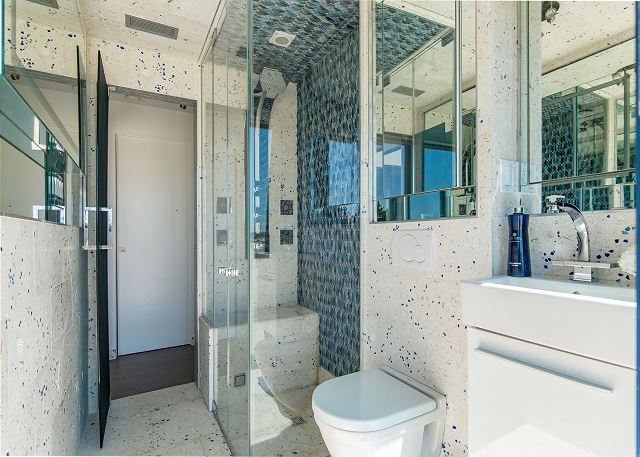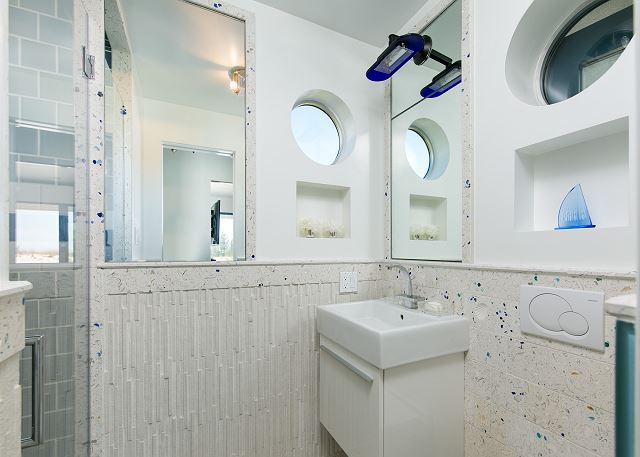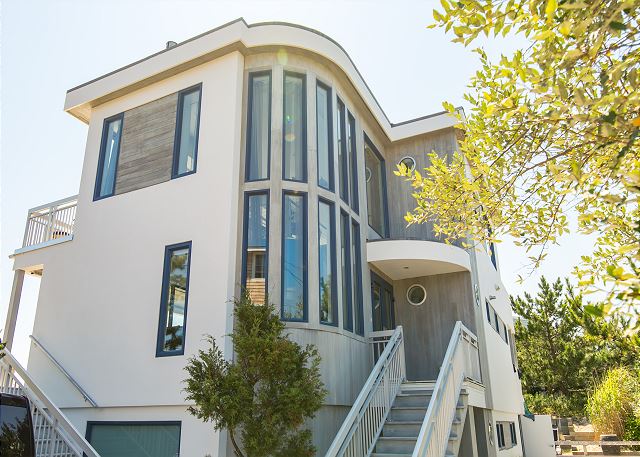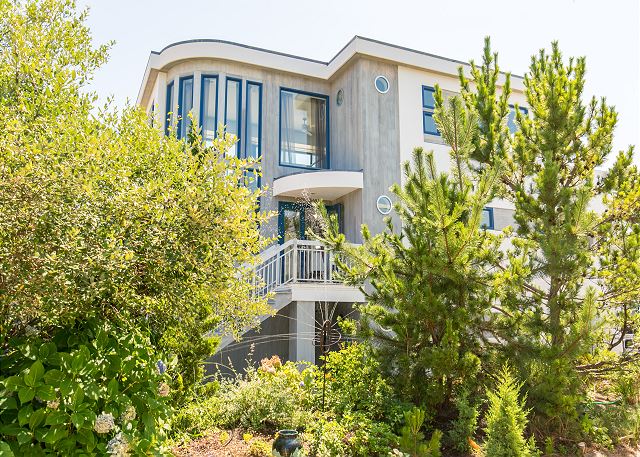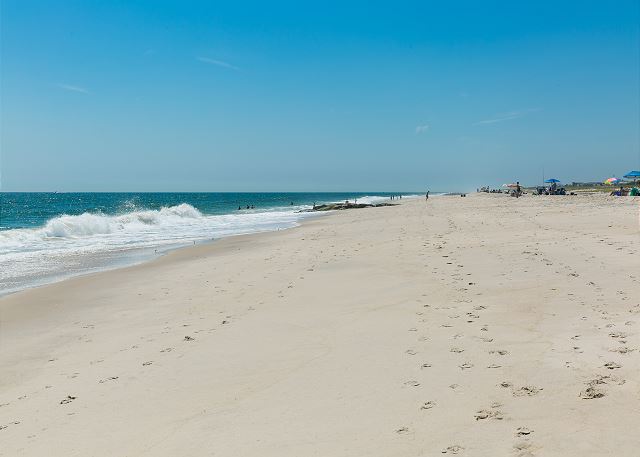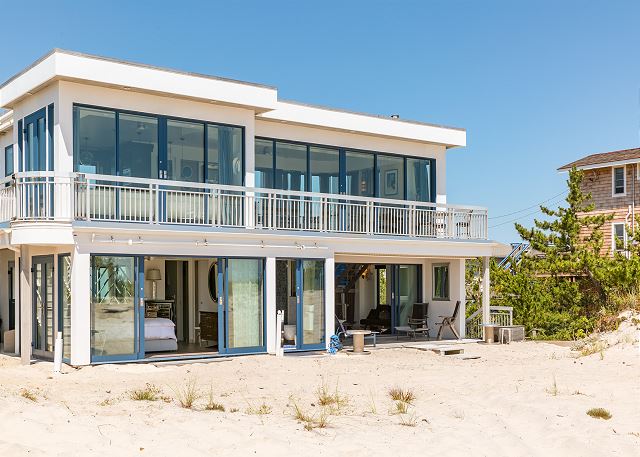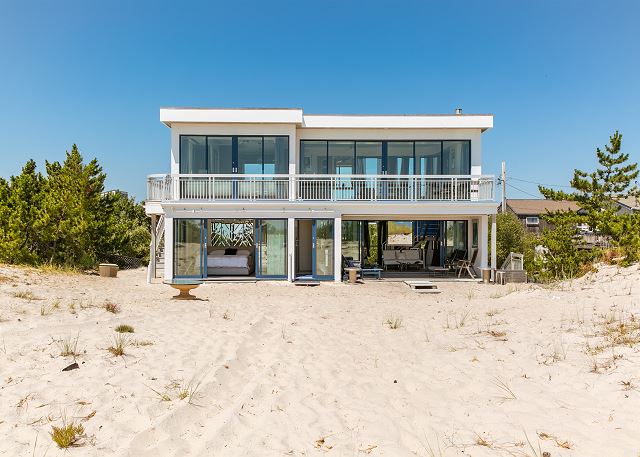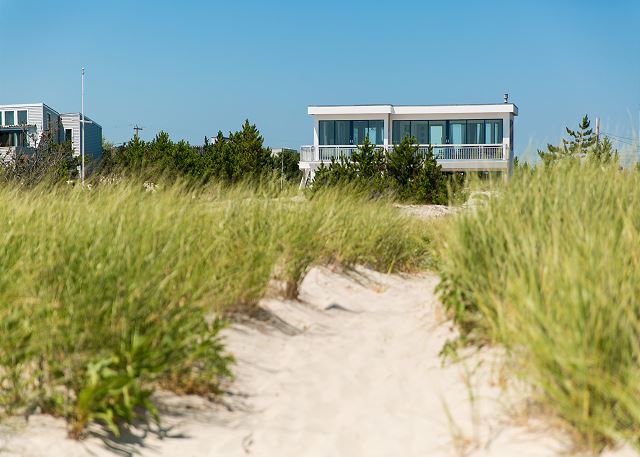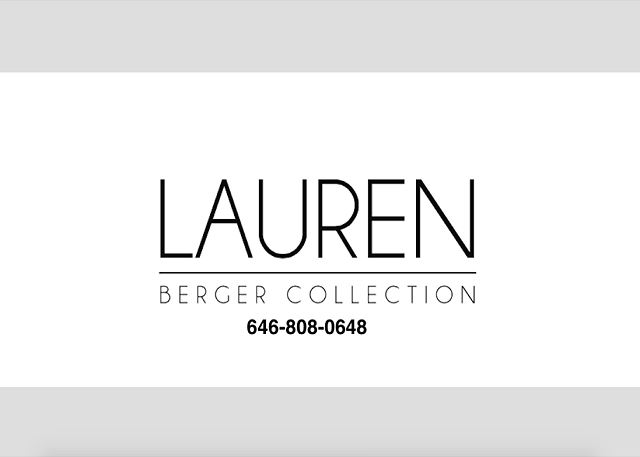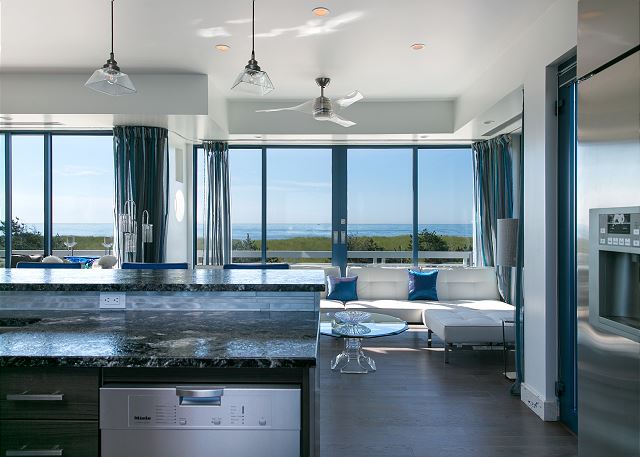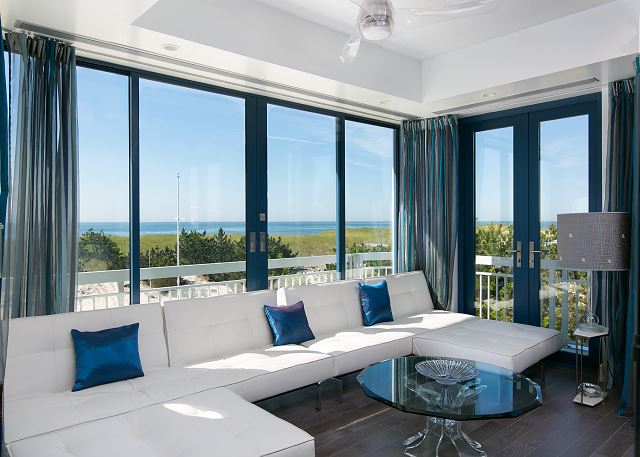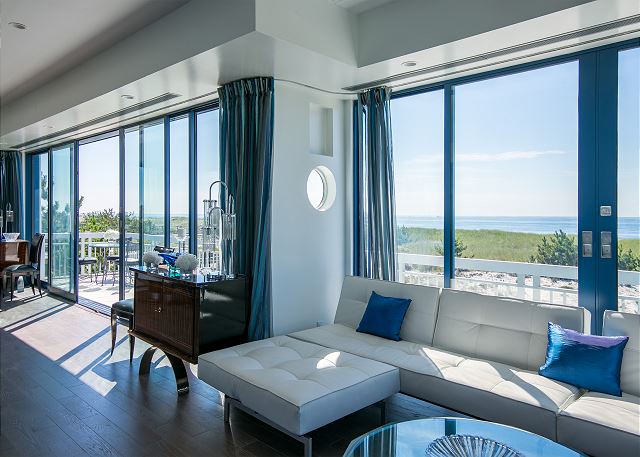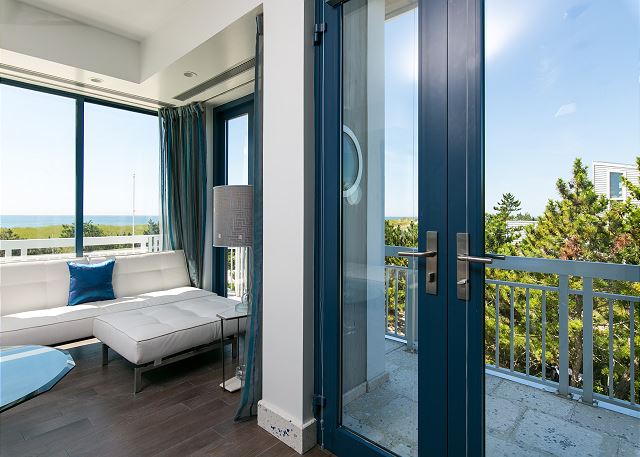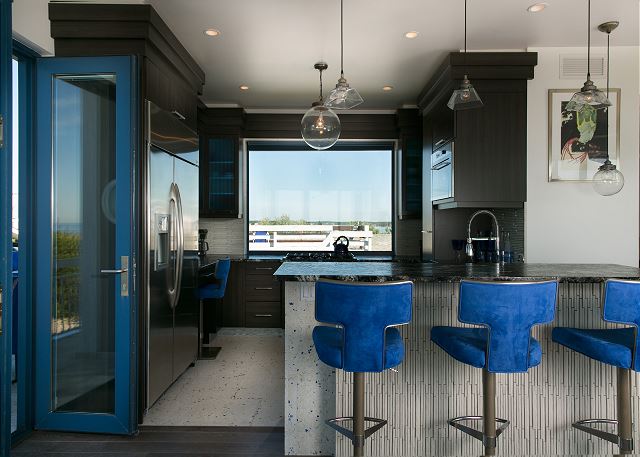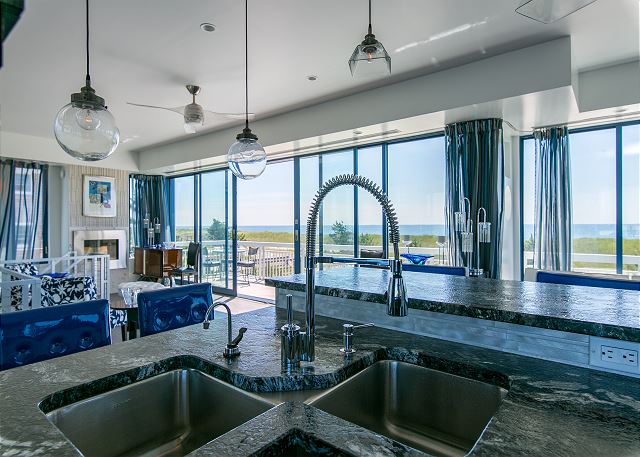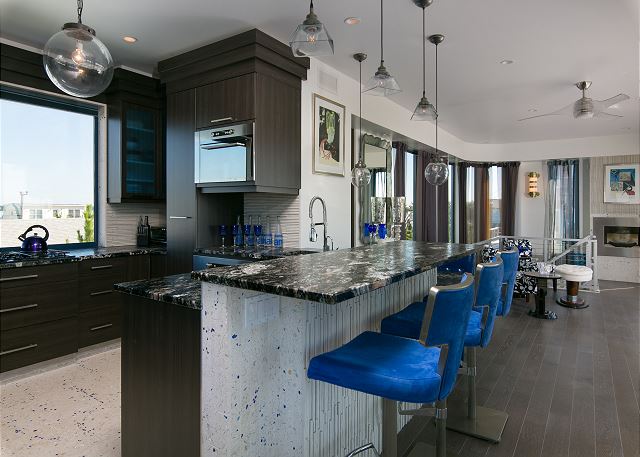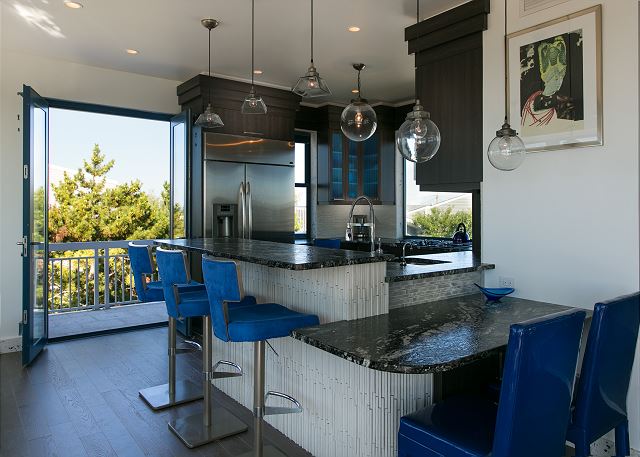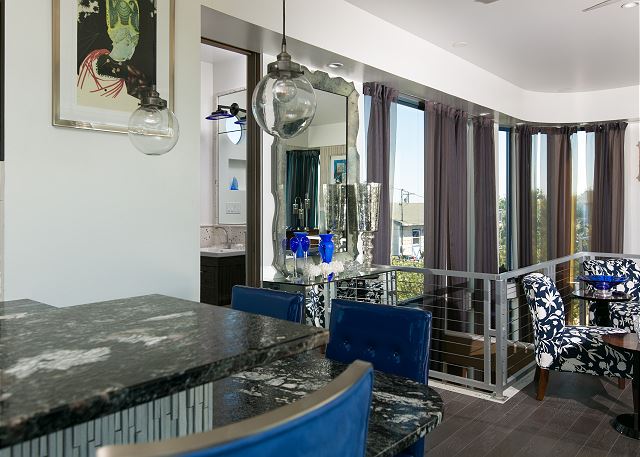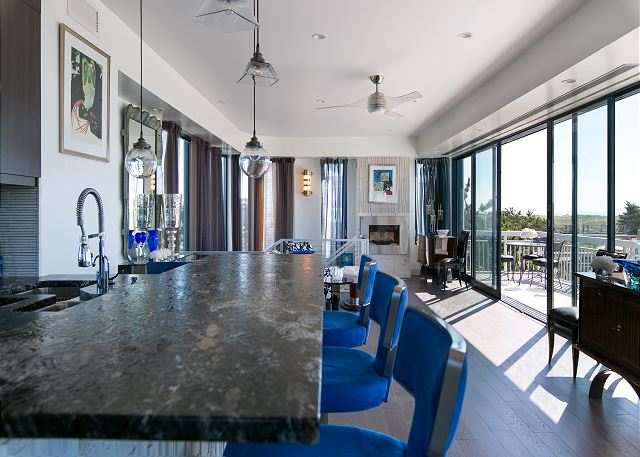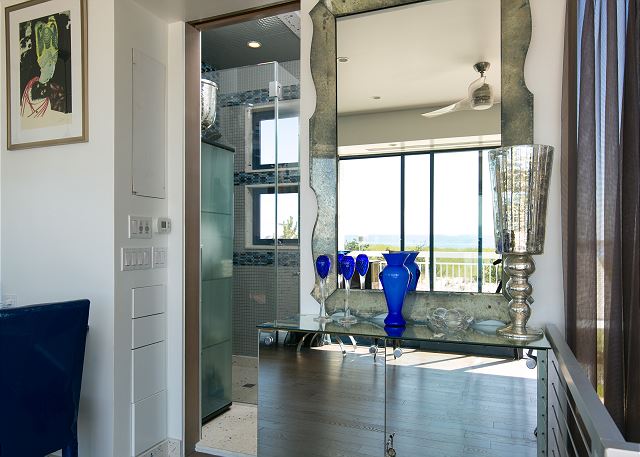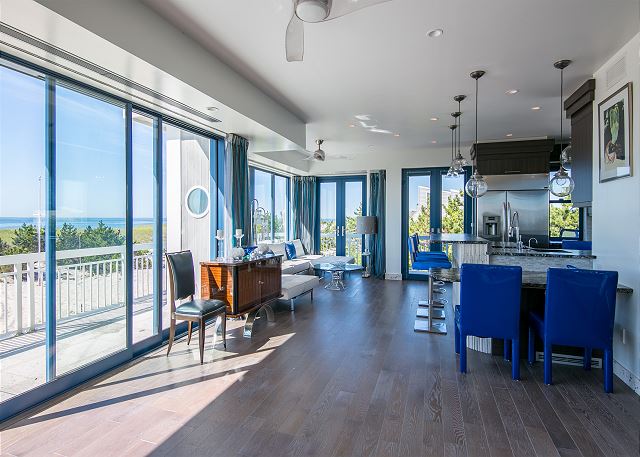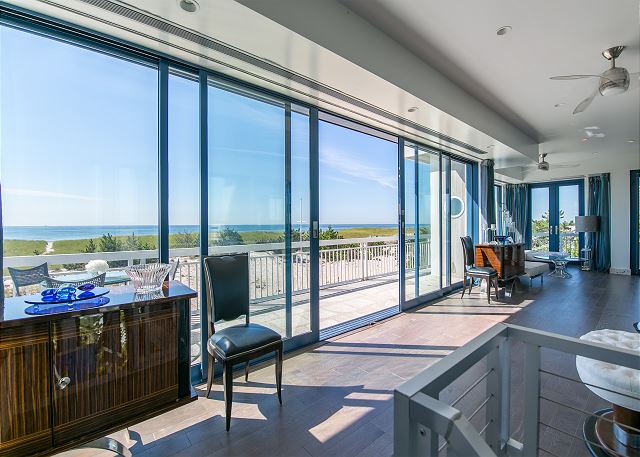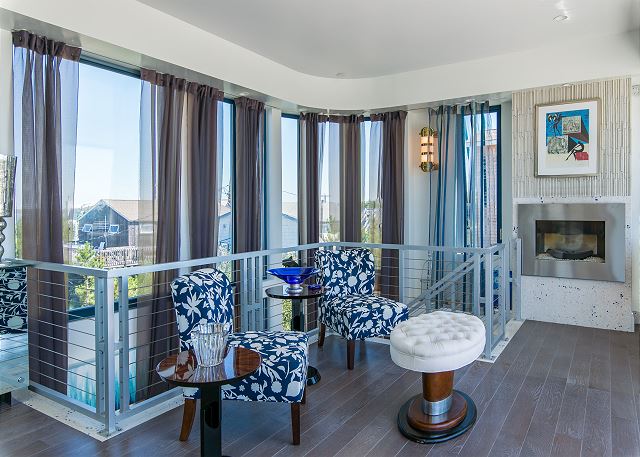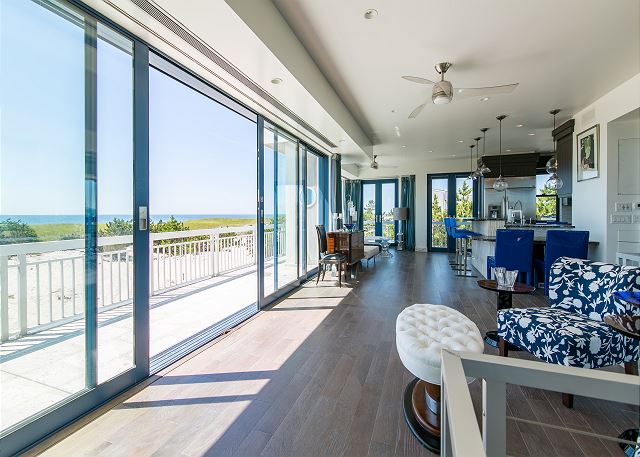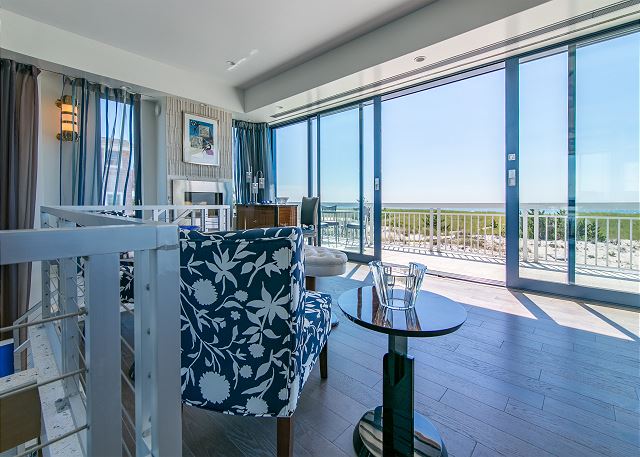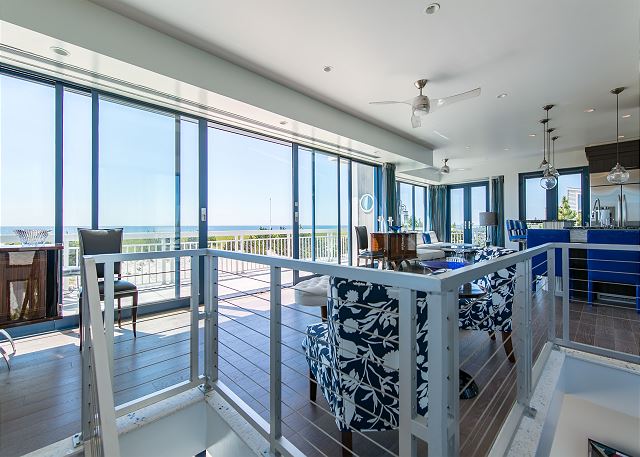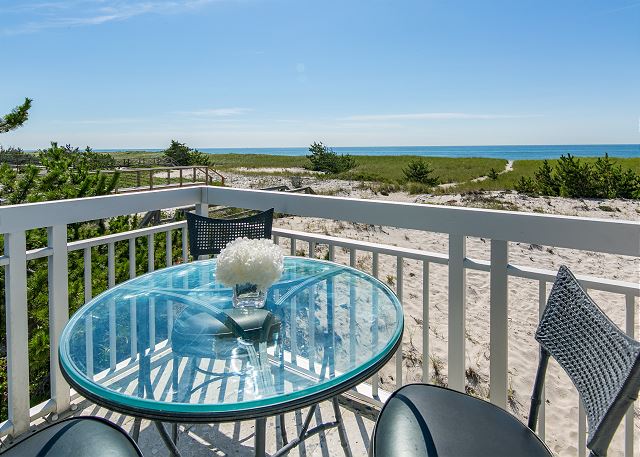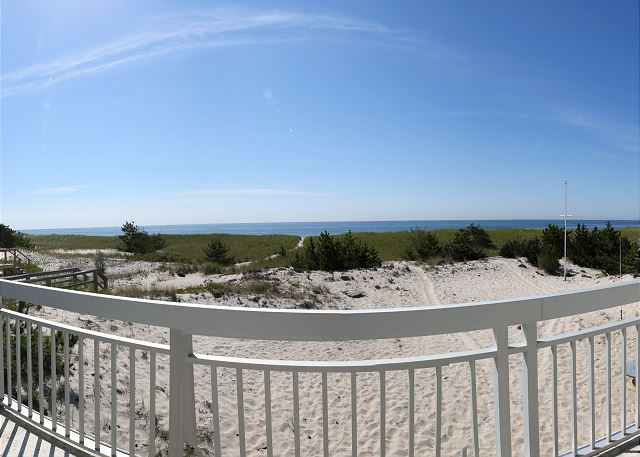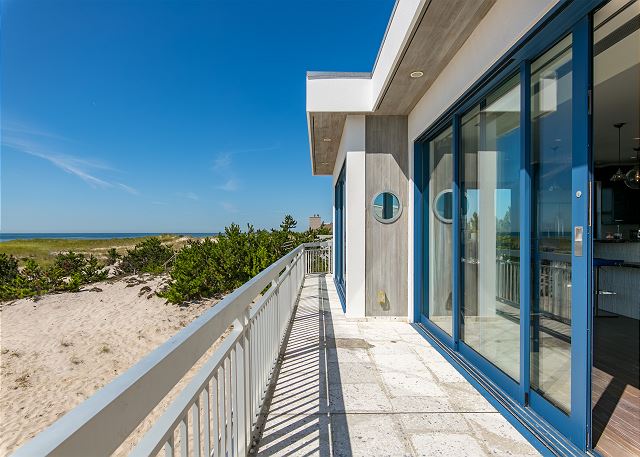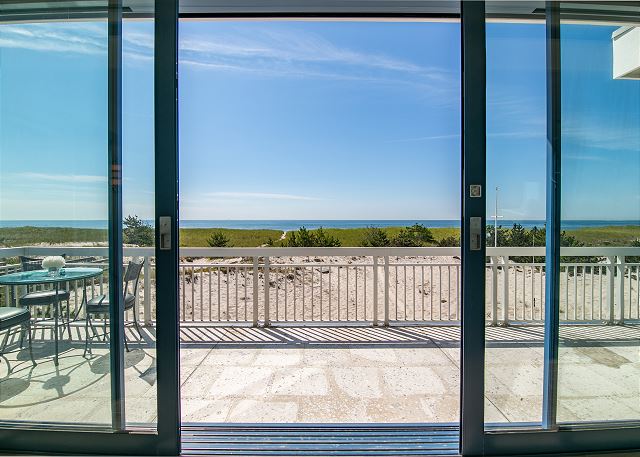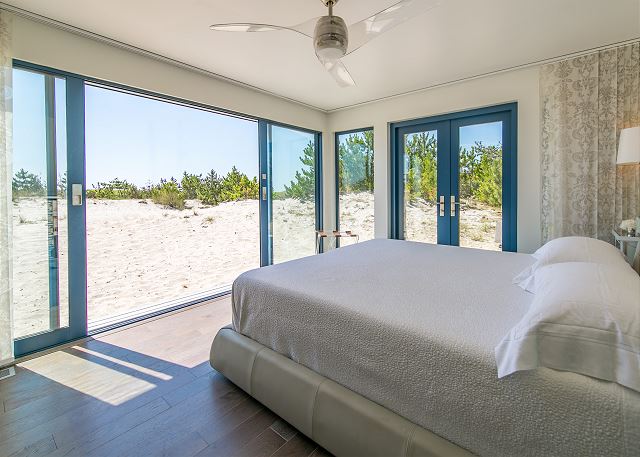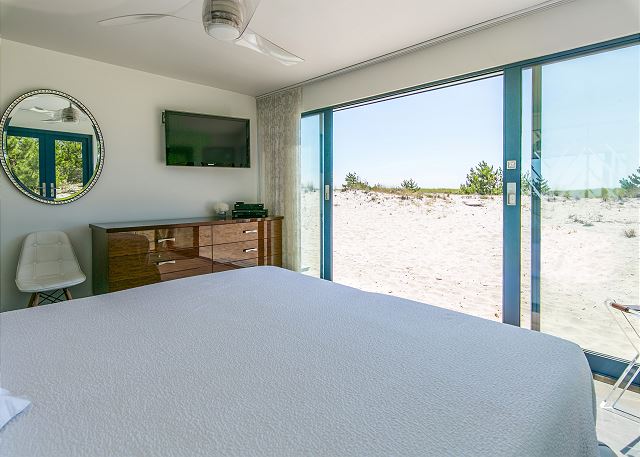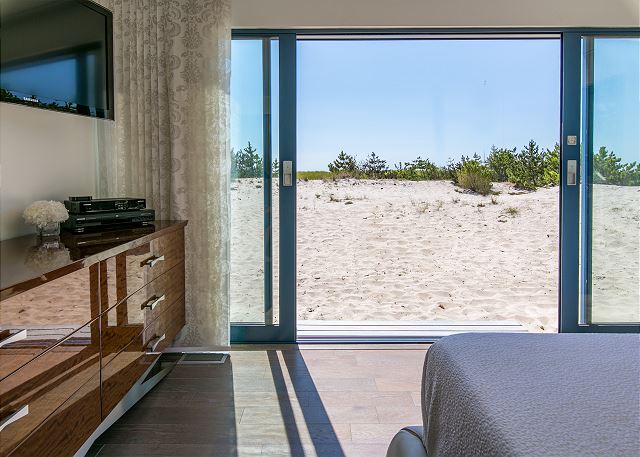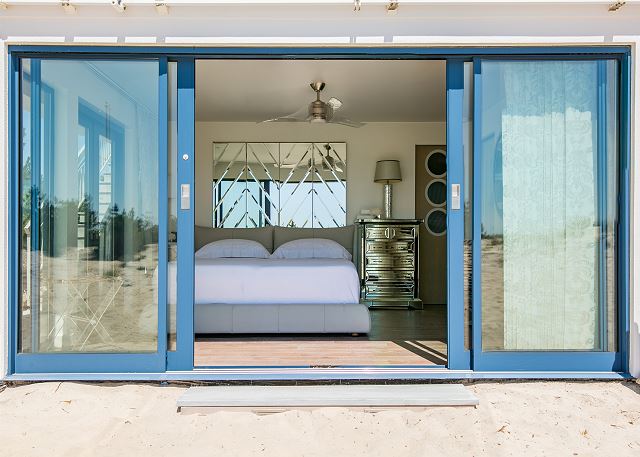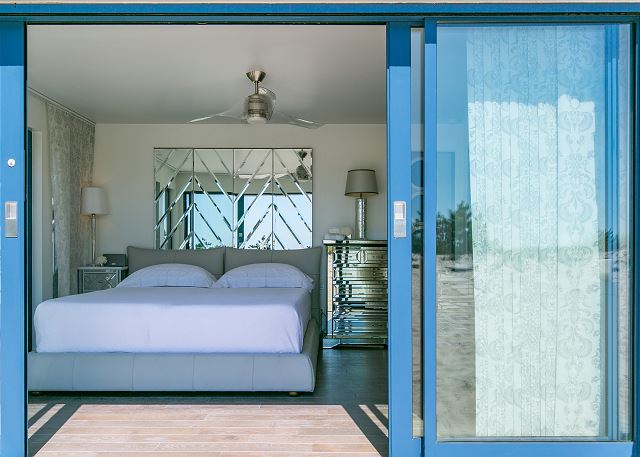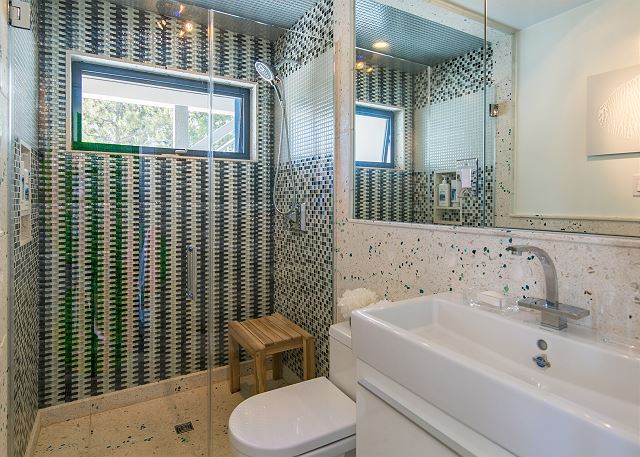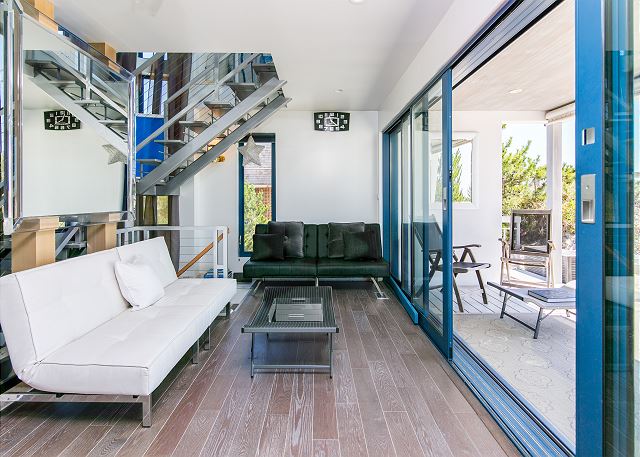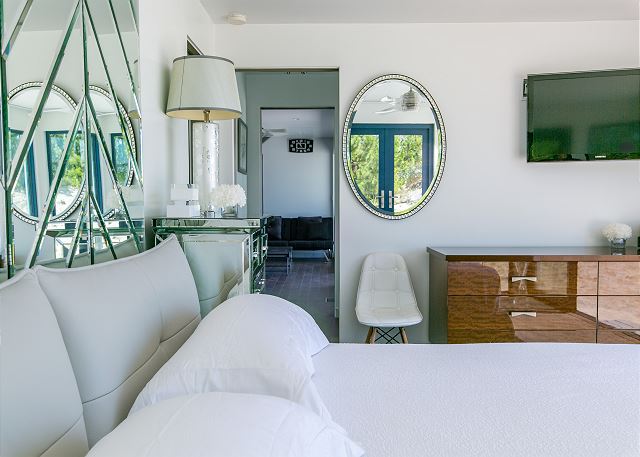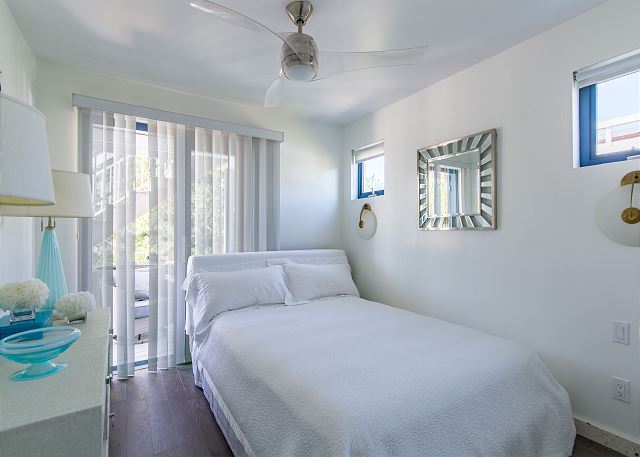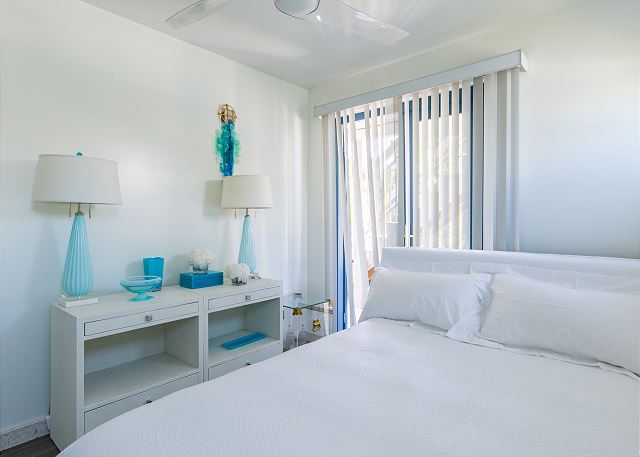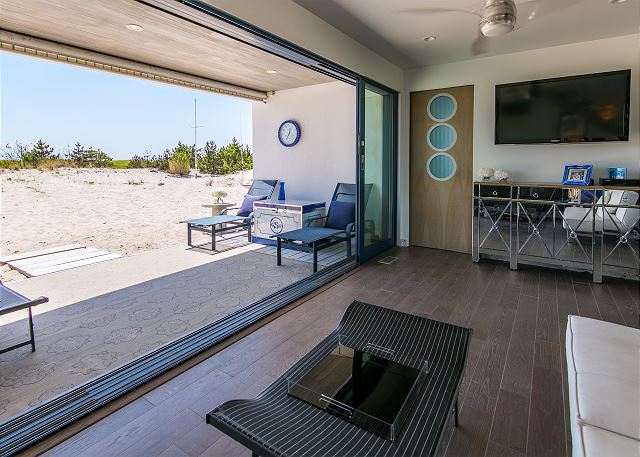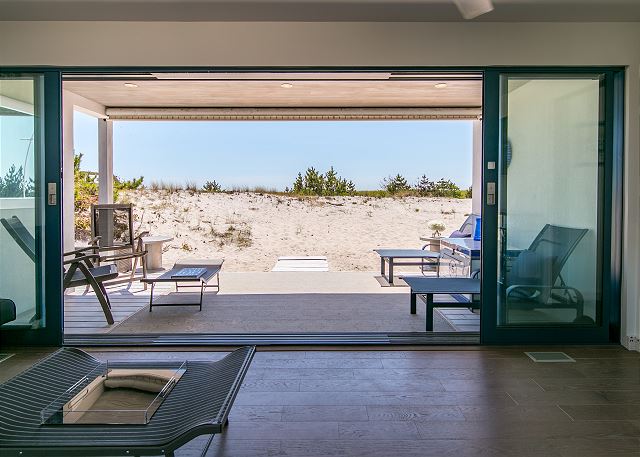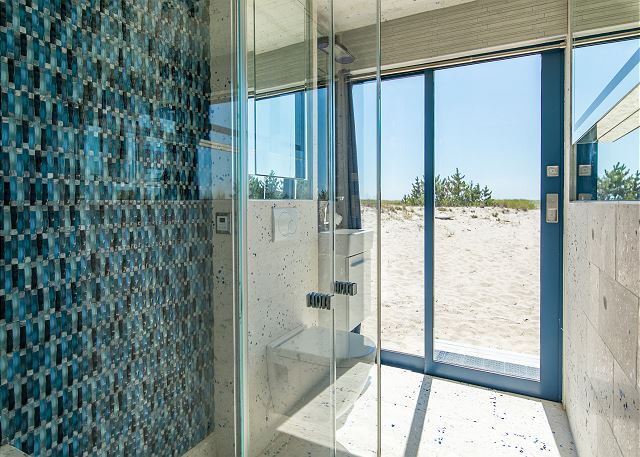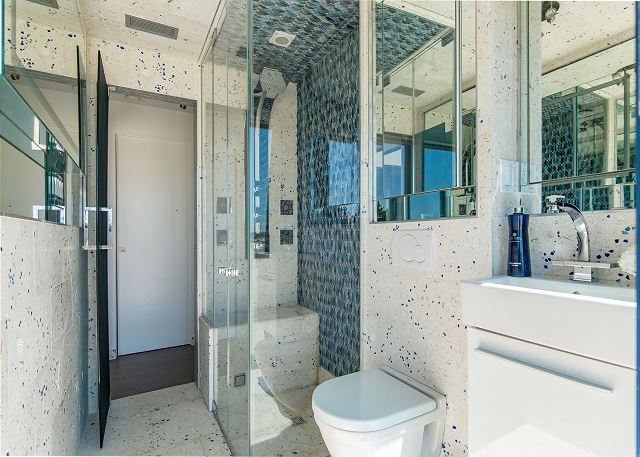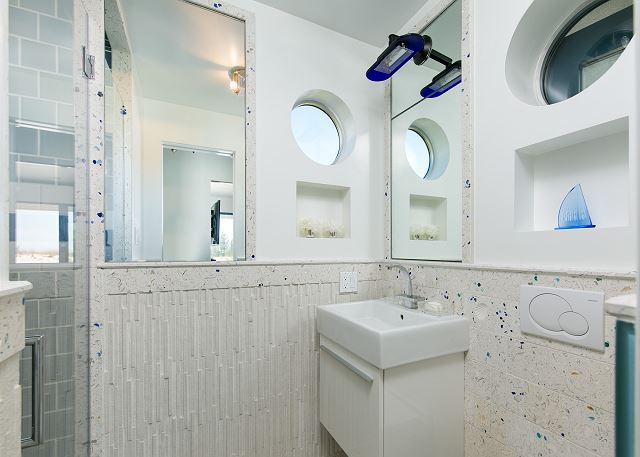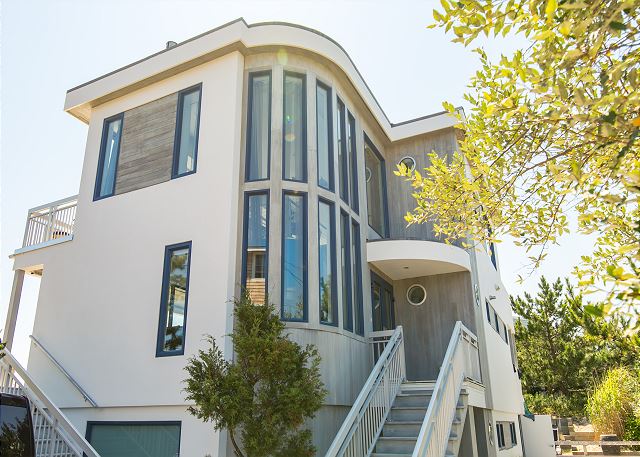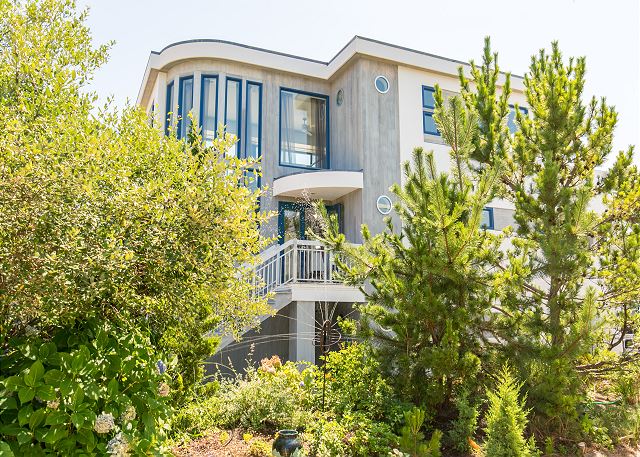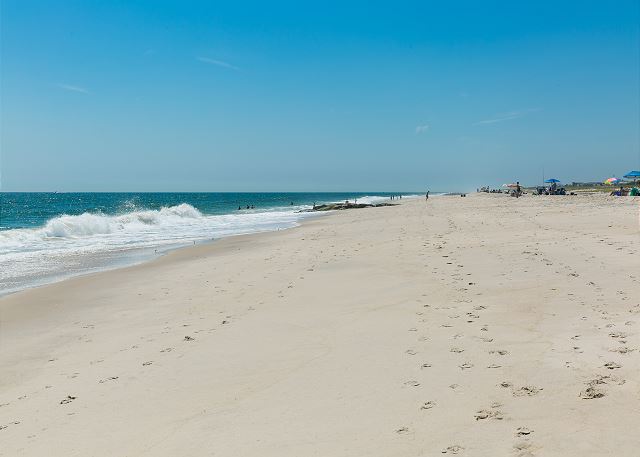 Description
Lauren Berger has been awarded "The Above & Beyond" Award from HomeAway & VRBO. The Above & Beyond Service Recognition Awards are given to individuals in recognition of exemplary Service Excellence. Recipients of this award demonstrate an attitude of excellence, teamwork, and go "Above and Beyond" the expectations of their guests.



2 beds 4 baths 1,600 SqFt West Hampton Beach House:



Lauren Berger Collection presents a magical dream vacation home on the West Hampton Beach. A Spectacular new construction, newly decorated 2 Bedroom 4 Bathroom home direct on the beach.



This is a rare opportunity to spend your vacation in this truly unique, luxuriously finished oceanfront home meant for the most discerning of beach bums. Have a laid back summer in this quaint Westhampton Beach home. You will feel like you are in Mykonos the minute you step inside lovely beach house. This fantastic beach house located on the Great Dune Road has it all.



An open floor plan makes this the perfect home for entertaining family and friends. This designer built and owned home is unlike anything else you will find on Dune Road, West Hampton Beach. It is a 2 bedroom, 4 bath home, but the great room and the den have luxurious sleeper couches to accommodate more guests. The master suite features his and hers baths with steam showers and ocean views. The entire ocean side of the house is glass and can be completely opened to wraparound terracing that offers 270 degree view of ocean and bay.



Step inside the breathtaking beach house and you will never want to leave. With a right of way to the bay and the ocean, your days will be filled with sun, fun and wonderful memories to cherish forever.



FEATURES :



Spectacular new construction, newly decorated 2 Bedroom 4 Bathroom home direct on the beach



A one minute walk to the water



Sleeps up to 6



5 minute drive to town for everything the town has to offer



Restaurants, shops, movies, a grand new library, places of worship etc



An Hour and a half drive to the city



This home is a magical dream vacation
Calendar
October 2021

| S | M | T | W | T | F | S |
| --- | --- | --- | --- | --- | --- | --- |
| | | | | | 01 | 02 |
| 03 | 04 | 05 | 06 | 07 | 08 | 09 |
| 10 | 11 | 12 | 13 | 14 | 15 | 16 |
| 17 | 18 | 19 | 20 | 21 | 22 | 23 |
| 24 | 25 | 26 | 27 | 28 | 29 | 30 |
| 31 | | | | | | |
November 2021

| S | M | T | W | T | F | S |
| --- | --- | --- | --- | --- | --- | --- |
| | 01 | 02 | 03 | 04 | 05 | 06 |
| 07 | 08 | 09 | 10 | 11 | 12 | 13 |
| 14 | 15 | 16 | 17 | 18 | 19 | 20 |
| 21 | 22 | 23 | 24 | 25 | 26 | 27 |
| 28 | 29 | 30 | | | | |
December 2021

| S | M | T | W | T | F | S |
| --- | --- | --- | --- | --- | --- | --- |
| | | | 01 | 02 | 03 | 04 |
| 05 | 06 | 07 | 08 | 09 | 10 | 11 |
| 12 | 13 | 14 | 15 | 16 | 17 | 18 |
| 19 | 20 | 21 | 22 | 23 | 24 | 25 |
| 26 | 27 | 28 | 29 | 30 | 31 | |
January 2022

| S | M | T | W | T | F | S |
| --- | --- | --- | --- | --- | --- | --- |
| | | | | | | 01 |
| 02 | 03 | 04 | 05 | 06 | 07 | 08 |
| 09 | 10 | 11 | 12 | 13 | 14 | 15 |
| 16 | 17 | 18 | 19 | 20 | 21 | 22 |
| 23 | 24 | 25 | 26 | 27 | 28 | 29 |
| 30 | 31 | | | | | |
February 2022

| S | M | T | W | T | F | S |
| --- | --- | --- | --- | --- | --- | --- |
| | | 01 | 02 | 03 | 04 | 05 |
| 06 | 07 | 08 | 09 | 10 | 11 | 12 |
| 13 | 14 | 15 | 16 | 17 | 18 | 19 |
| 20 | 21 | 22 | 23 | 24 | 25 | 26 |
| 27 | 28 | | | | | |
March 2022

| S | M | T | W | T | F | S |
| --- | --- | --- | --- | --- | --- | --- |
| | | 01 | 02 | 03 | 04 | 05 |
| 06 | 07 | 08 | 09 | 10 | 11 | 12 |
| 13 | 14 | 15 | 16 | 17 | 18 | 19 |
| 20 | 21 | 22 | 23 | 24 | 25 | 26 |
| 27 | 28 | 29 | 30 | 31 | | |
April 2022

| S | M | T | W | T | F | S |
| --- | --- | --- | --- | --- | --- | --- |
| | | | | | 01 | 02 |
| 03 | 04 | 05 | 06 | 07 | 08 | 09 |
| 10 | 11 | 12 | 13 | 14 | 15 | 16 |
| 17 | 18 | 19 | 20 | 21 | 22 | 23 |
| 24 | 25 | 26 | 27 | 28 | 29 | 30 |
May 2022

| S | M | T | W | T | F | S |
| --- | --- | --- | --- | --- | --- | --- |
| 01 | 02 | 03 | 04 | 05 | 06 | 07 |
| 08 | 09 | 10 | 11 | 12 | 13 | 14 |
| 15 | 16 | 17 | 18 | 19 | 20 | 21 |
| 22 | 23 | 24 | 25 | 26 | 27 | 28 |
| 29 | 30 | 31 | | | | |
June 2022

| S | M | T | W | T | F | S |
| --- | --- | --- | --- | --- | --- | --- |
| | | | 01 | 02 | 03 | 04 |
| 05 | 06 | 07 | 08 | 09 | 10 | 11 |
| 12 | 13 | 14 | 15 | 16 | 17 | 18 |
| 19 | 20 | 21 | 22 | 23 | 24 | 25 |
| 26 | 27 | 28 | 29 | 30 | | |
July 2022

| S | M | T | W | T | F | S |
| --- | --- | --- | --- | --- | --- | --- |
| | | | | | 01 | 02 |
| 03 | 04 | 05 | 06 | 07 | 08 | 09 |
| 10 | 11 | 12 | 13 | 14 | 15 | 16 |
| 17 | 18 | 19 | 20 | 21 | 22 | 23 |
| 24 | 25 | 26 | 27 | 28 | 29 | 30 |
| 31 | | | | | | |
August 2022

| S | M | T | W | T | F | S |
| --- | --- | --- | --- | --- | --- | --- |
| | 01 | 02 | 03 | 04 | 05 | 06 |
| 07 | 08 | 09 | 10 | 11 | 12 | 13 |
| 14 | 15 | 16 | 17 | 18 | 19 | 20 |
| 21 | 22 | 23 | 24 | 25 | 26 | 27 |
| 28 | 29 | 30 | 31 | | | |
September 2022

| S | M | T | W | T | F | S |
| --- | --- | --- | --- | --- | --- | --- |
| | | | | 01 | 02 | 03 |
| 04 | 05 | 06 | 07 | 08 | 09 | 10 |
| 11 | 12 | 13 | 14 | 15 | 16 | 17 |
| 18 | 19 | 20 | 21 | 22 | 23 | 24 |
| 25 | 26 | 27 | 28 | 29 | 30 | |
Available
Unavailable
Check-In Only
Check-Out Only
Seasonal Rates
| Date Range | Daily | Weekly | Monthly |
| --- | --- | --- | --- |
* Seasonal rates are only estimates and do not reflect taxes or additional fees.
Location
Guest Reviews of
Breathtaking 2 Bedroom Westhampton Beach House
Westhampton Beach, NY
---
Vacation Rental Reviews by
stars based on
Perfect Getaway
Review by
Christopher P.
Spent few days out of the city with my family in WH. The property itself is stunning, staged incredibly well and situated in a quiet nook directly on the beach. The bedrooms suited 4 adults and our baby nicely while the upstairs living room and kitchen have plenty of room for friends and cocktails.
5 out of 5 stars
Heaven in the Hamptons
Review by
Denise B.
Absolutely wonderful ! Everything was as shown online, and the staff and Lauren were a delight. Great location and views...hoping to book again before the summer is over.
5 out of 5 stars
Contact Us