Casa Divina (Condominium)
3 Bedroom(s) | 3 Bathroom(s) | Sleeps 8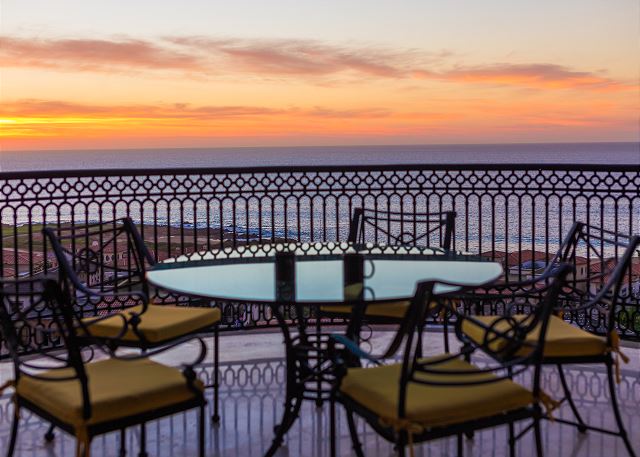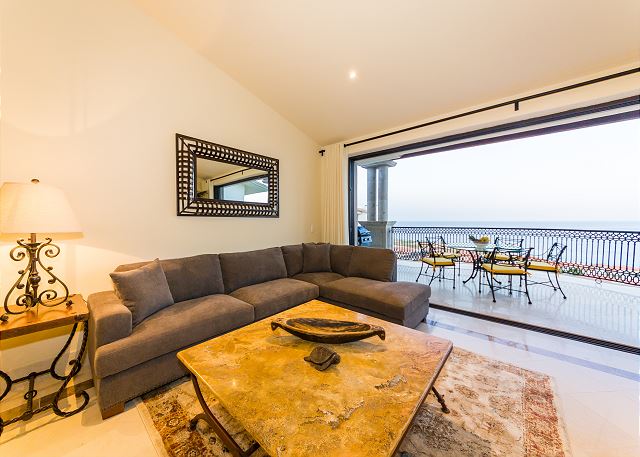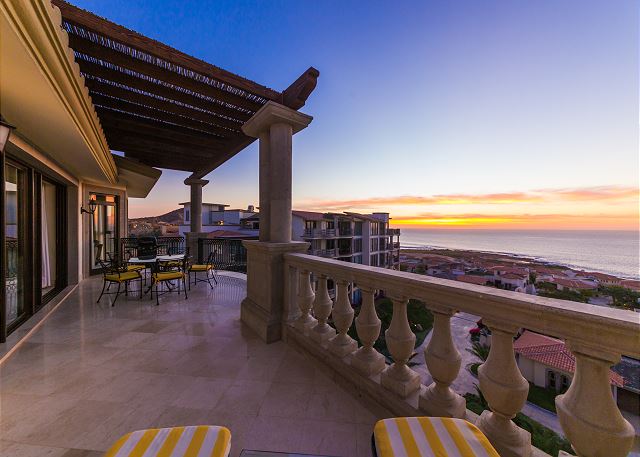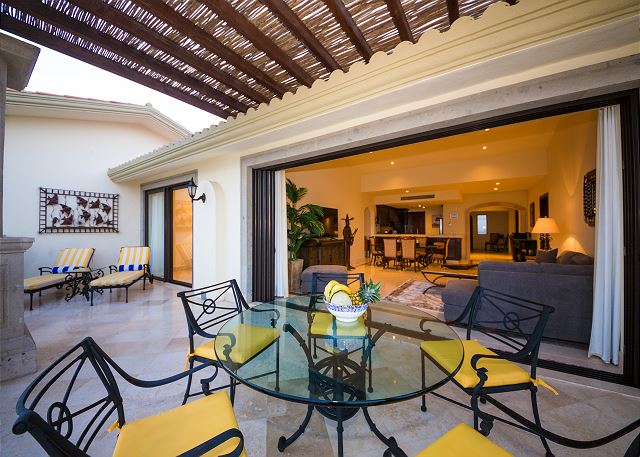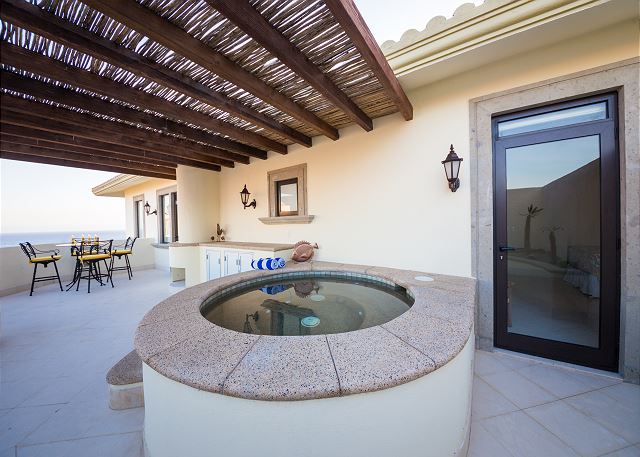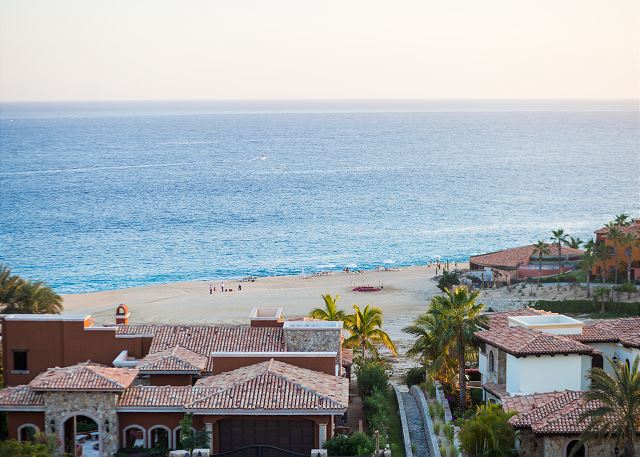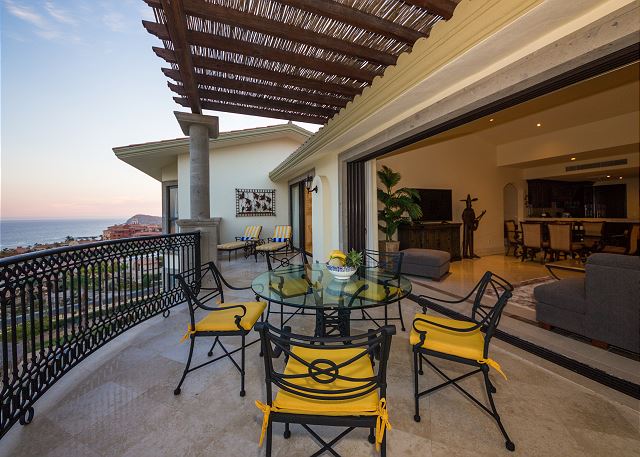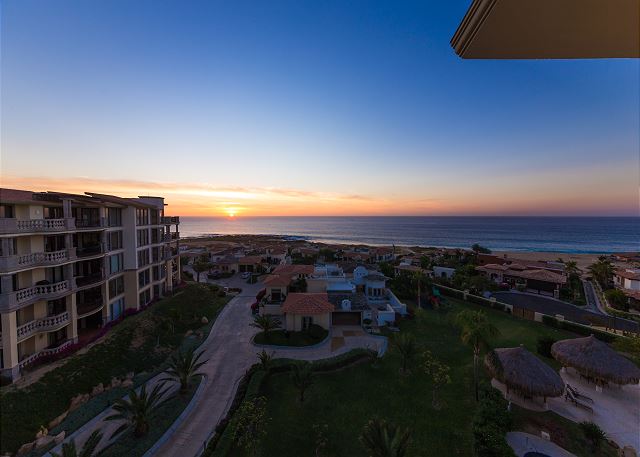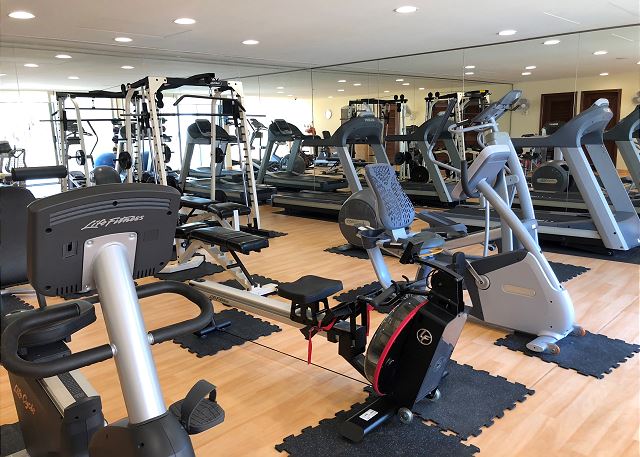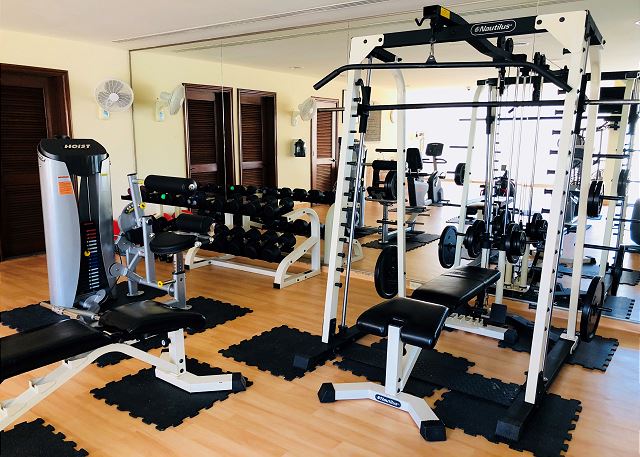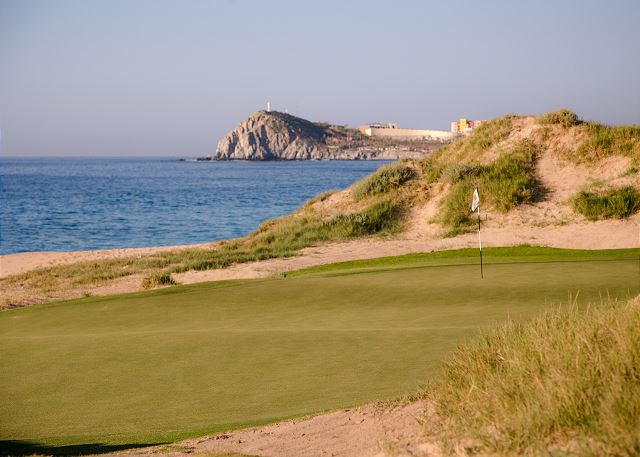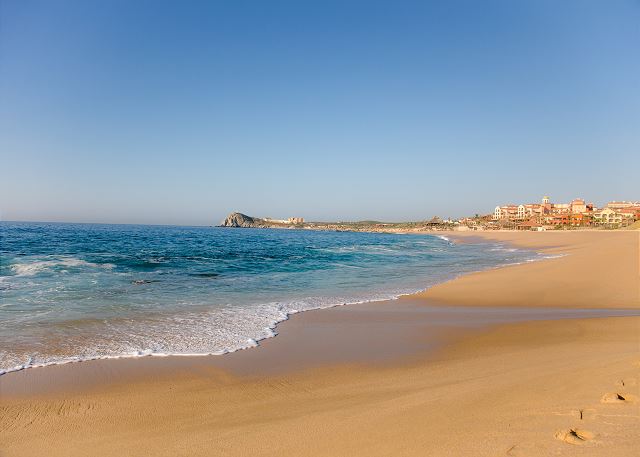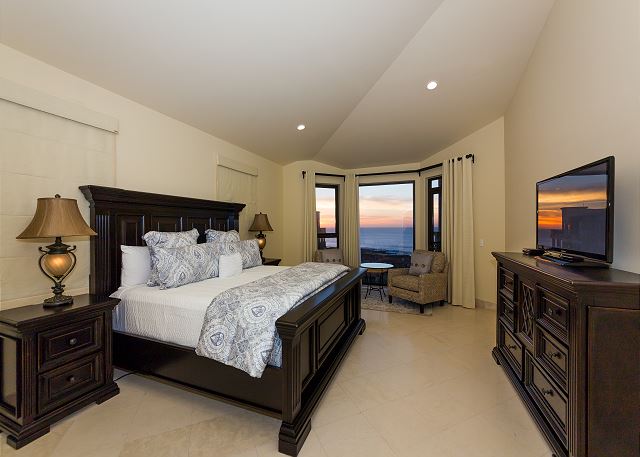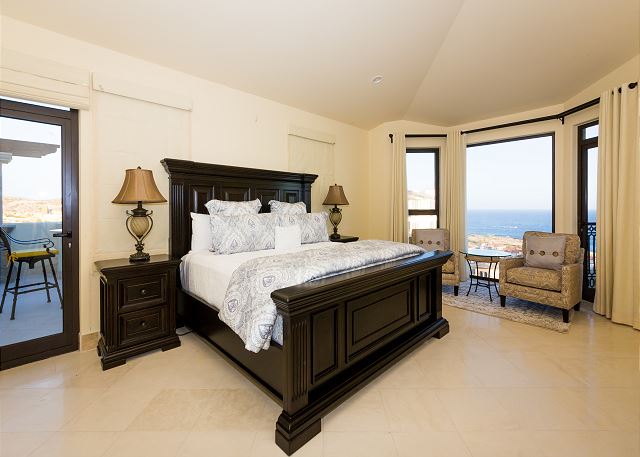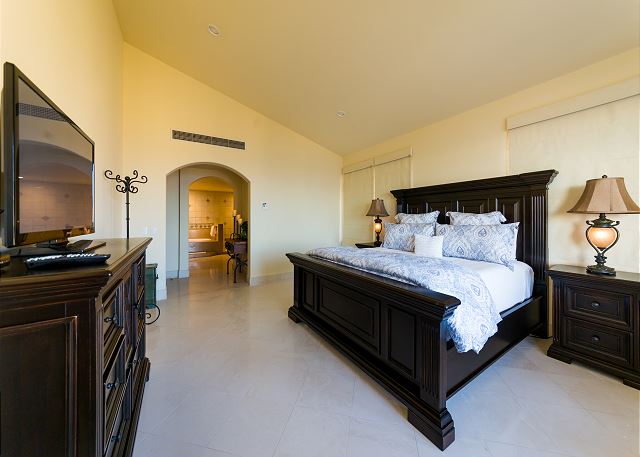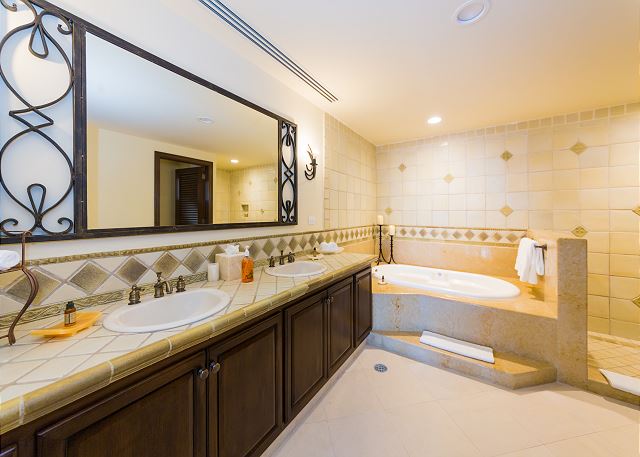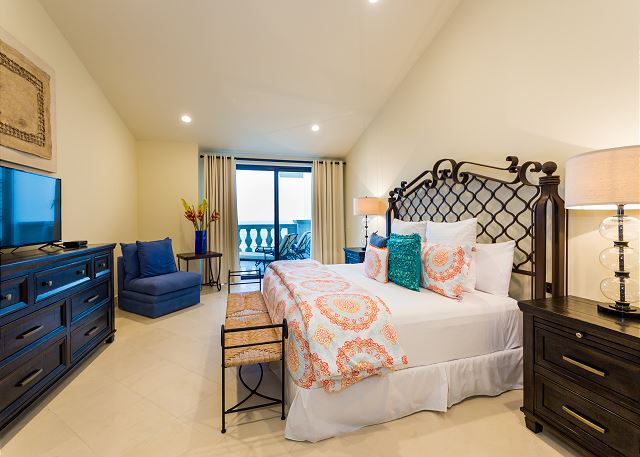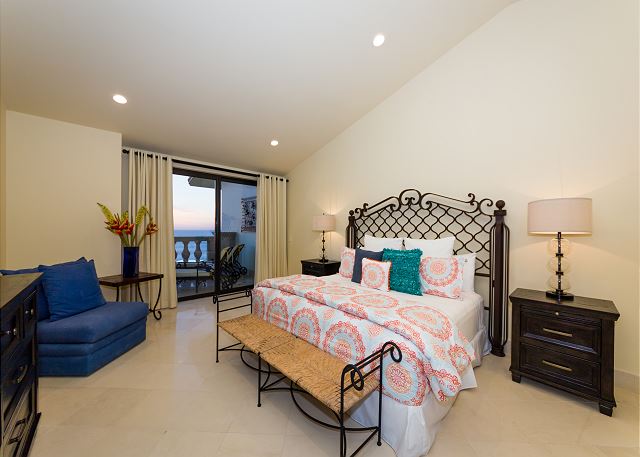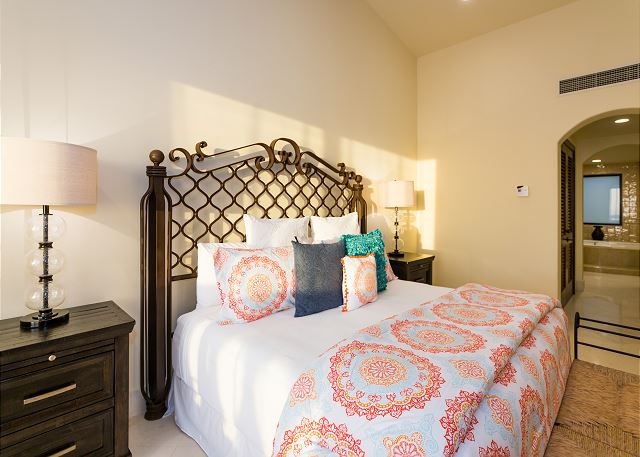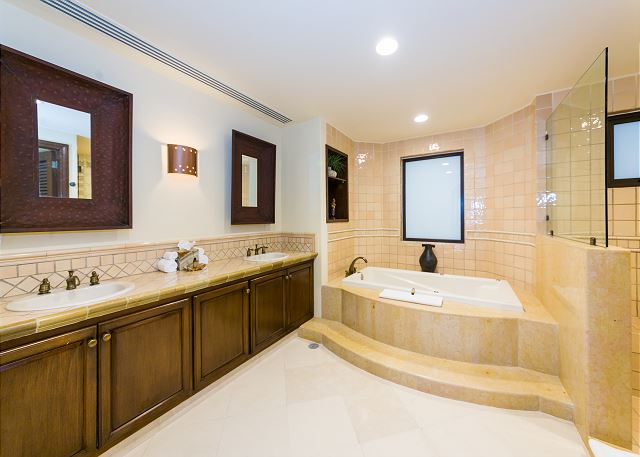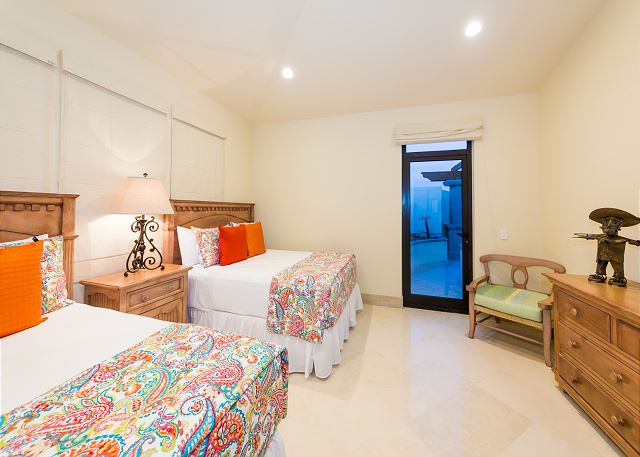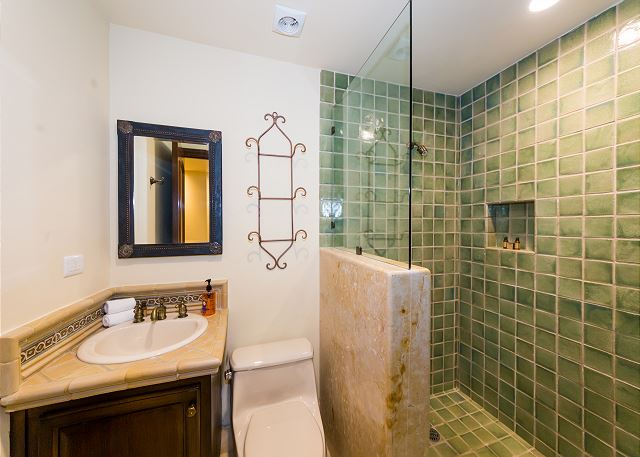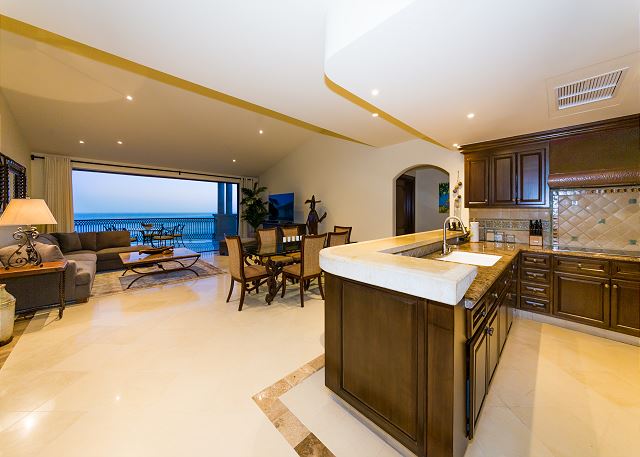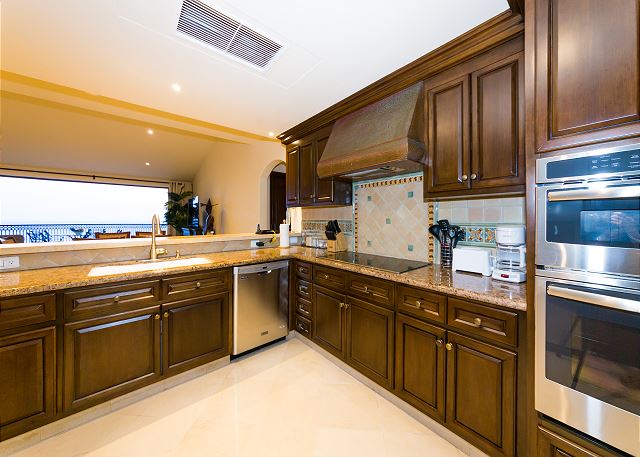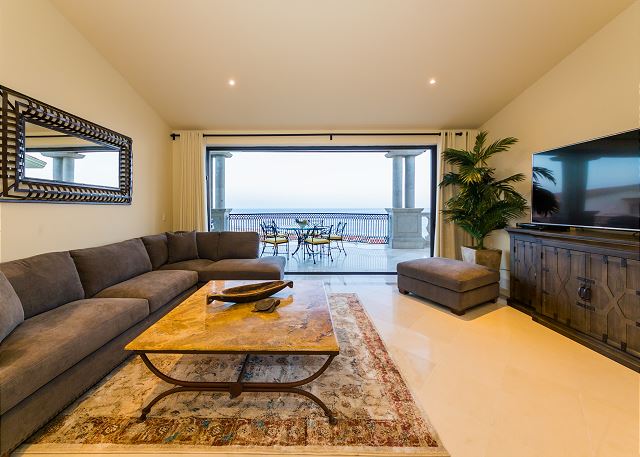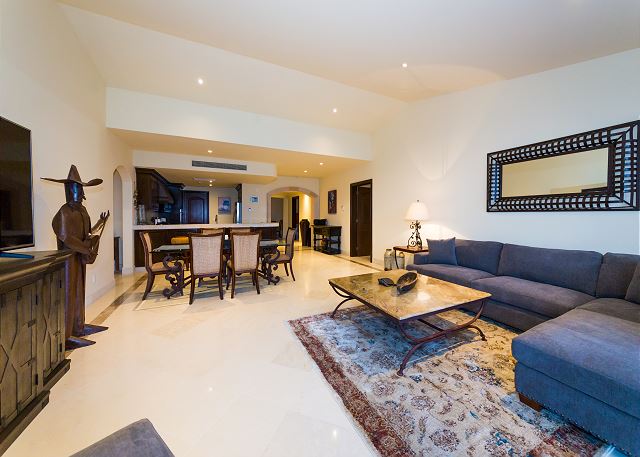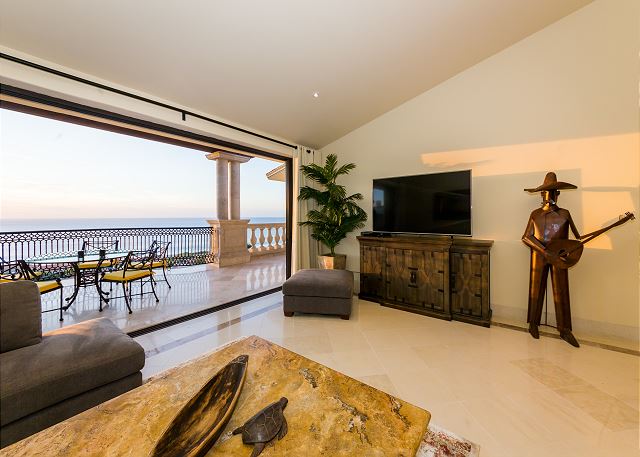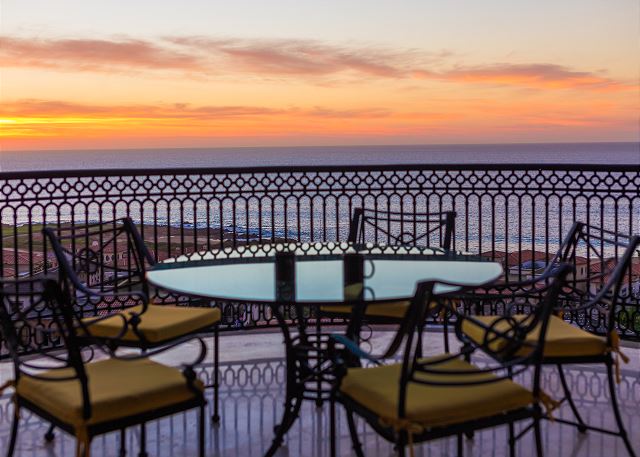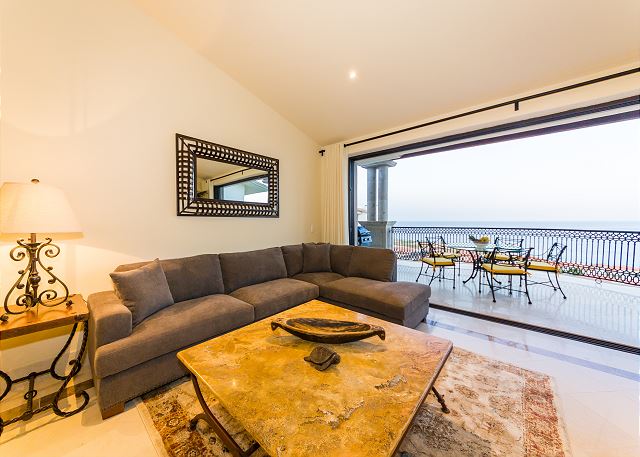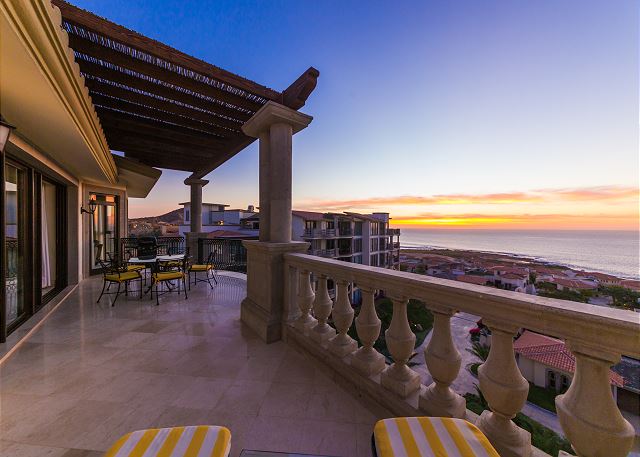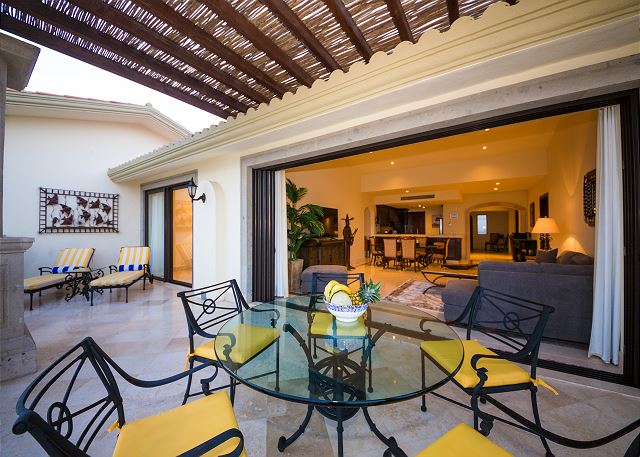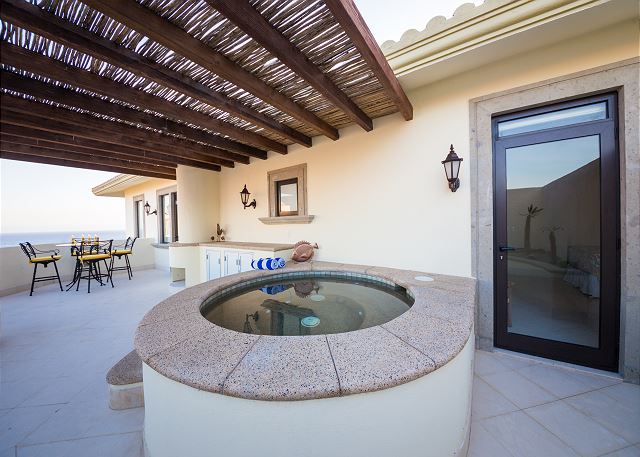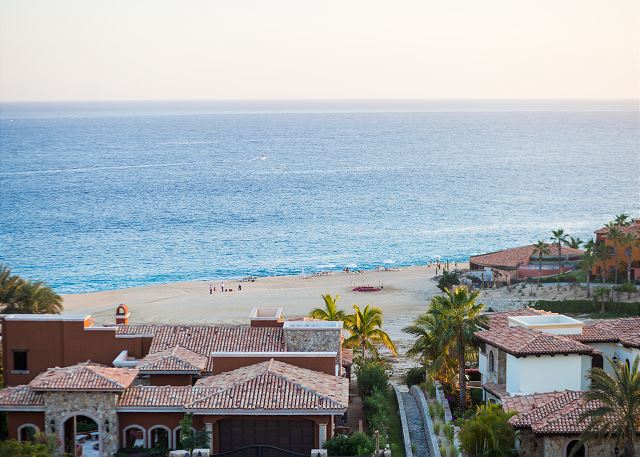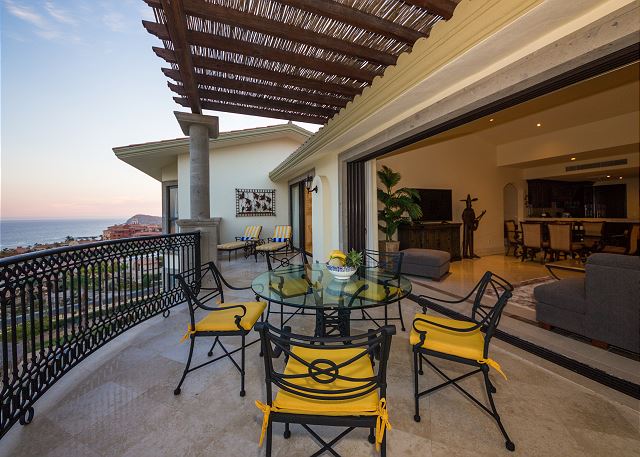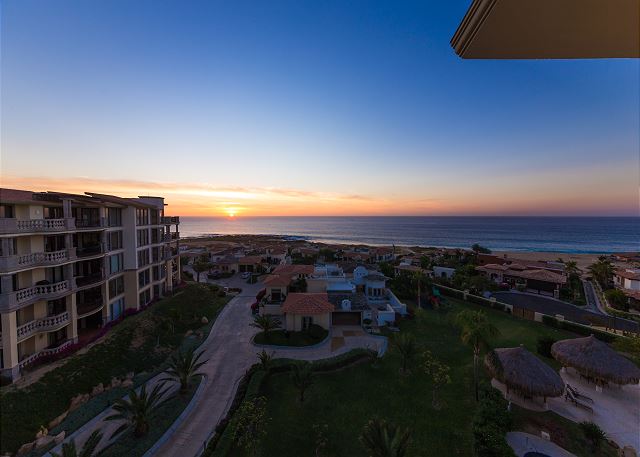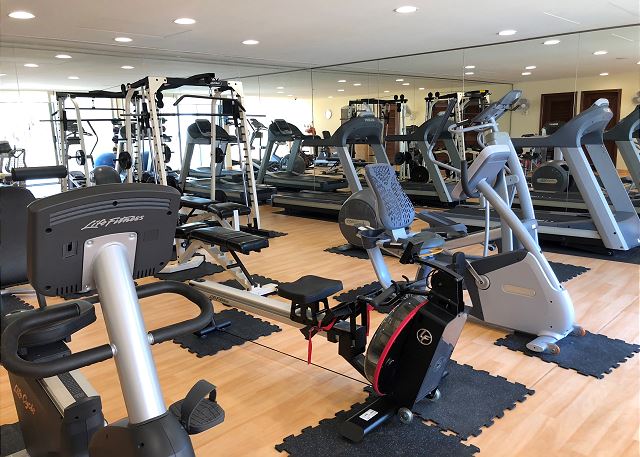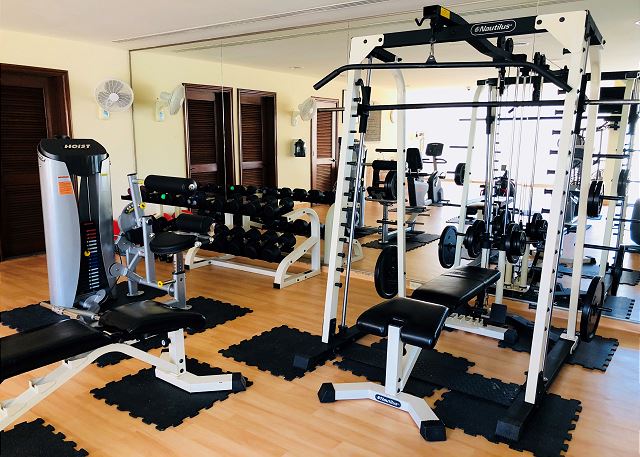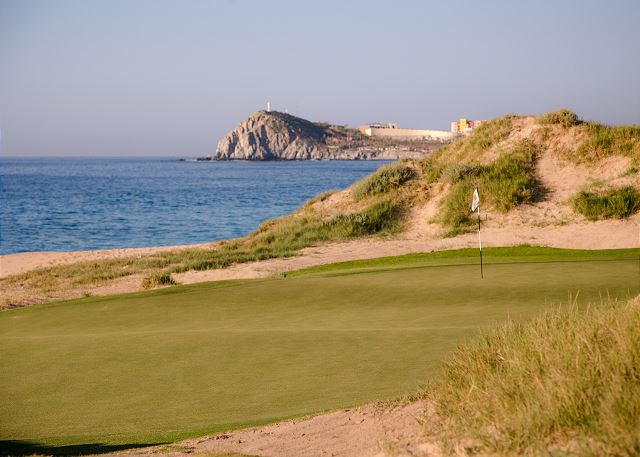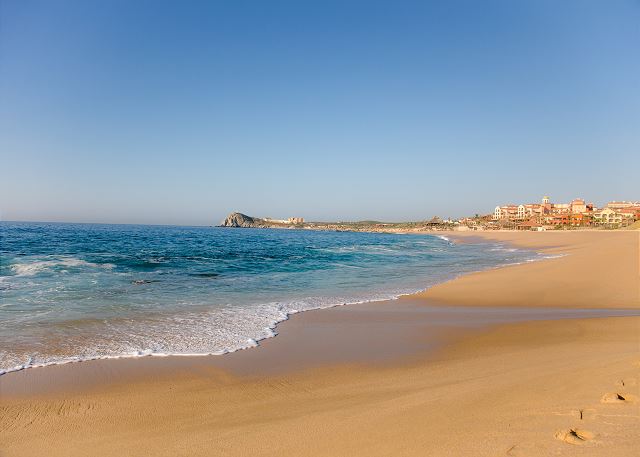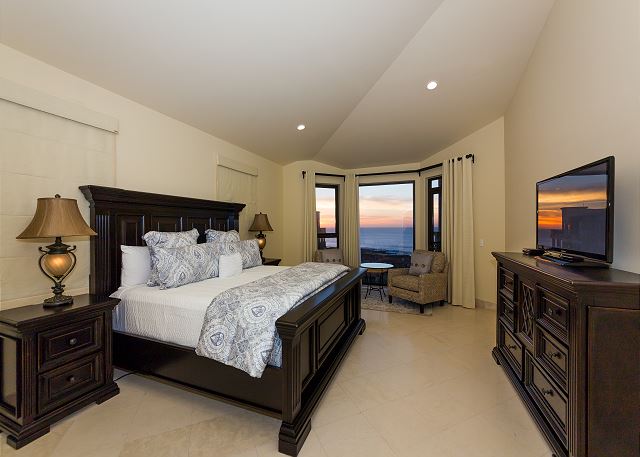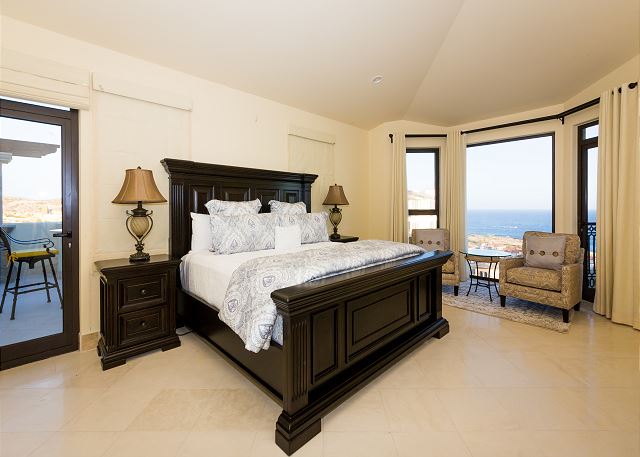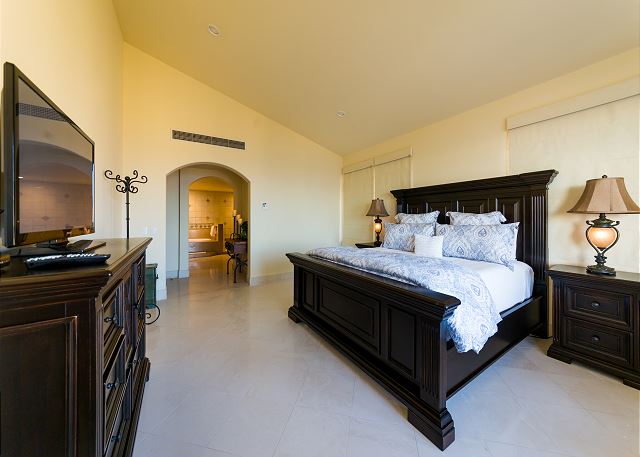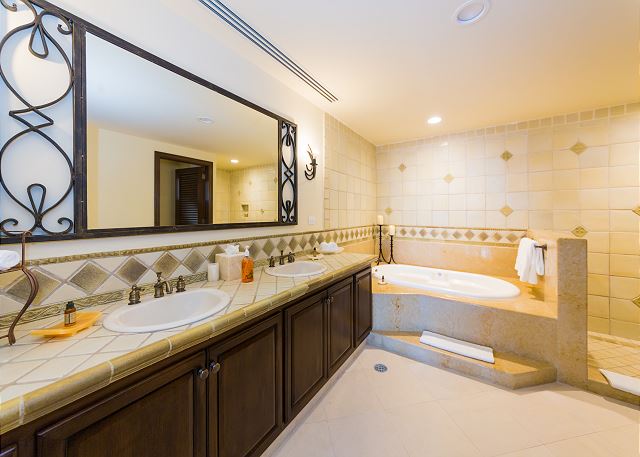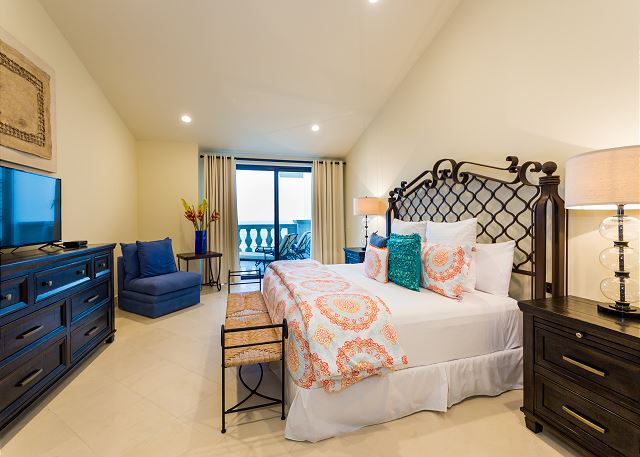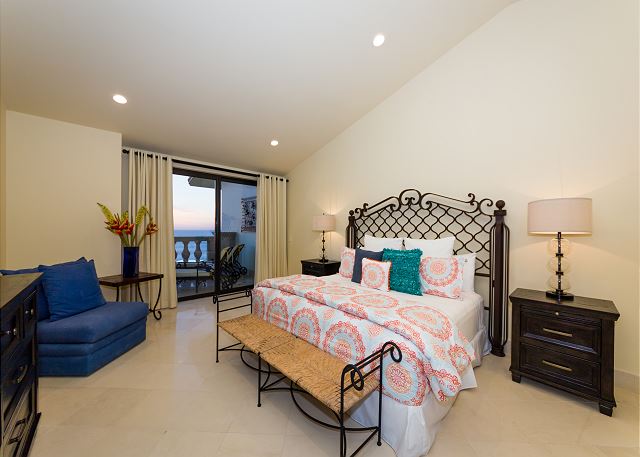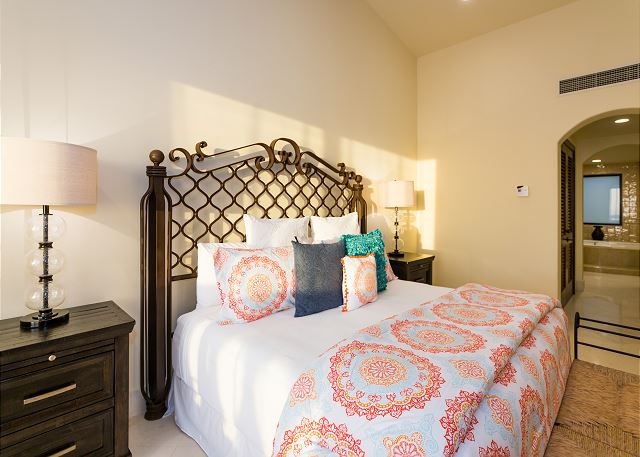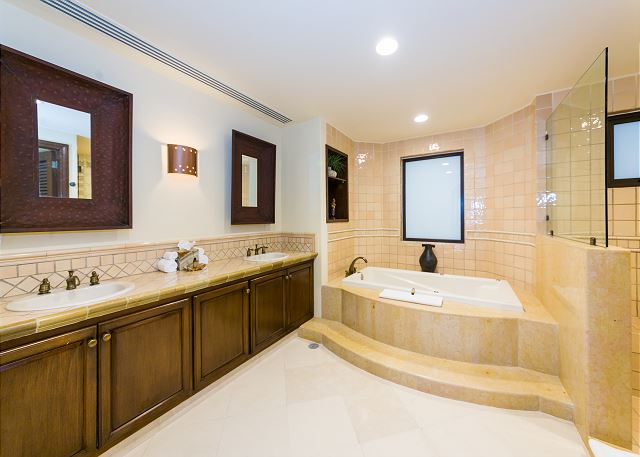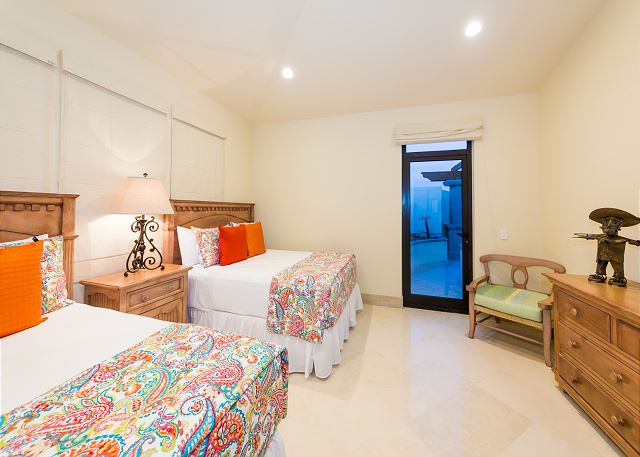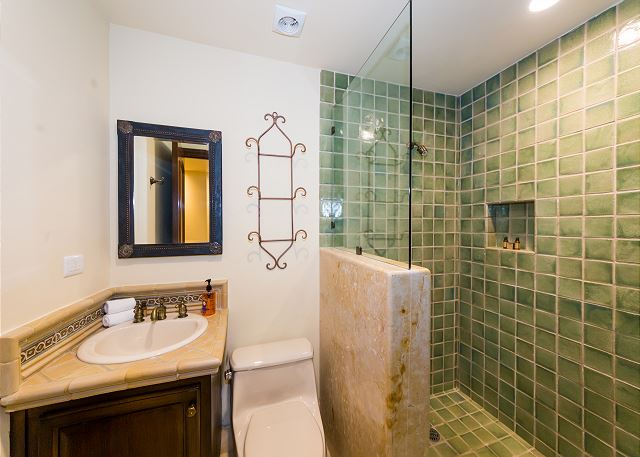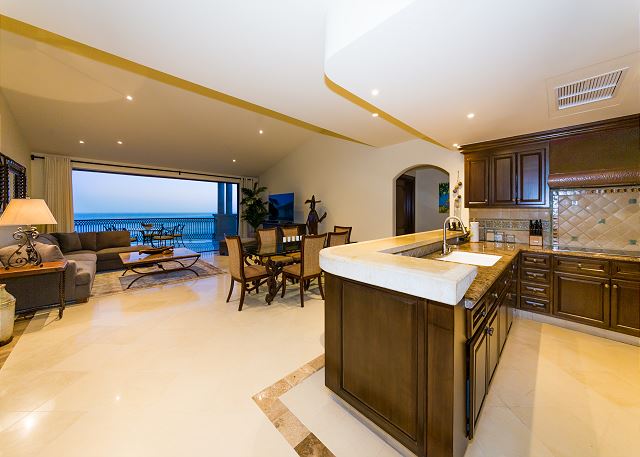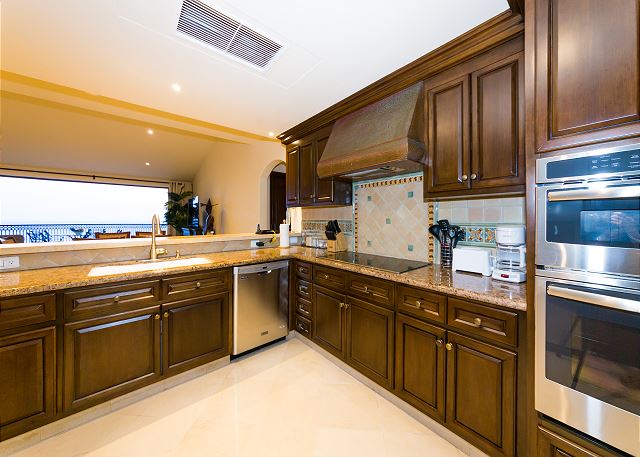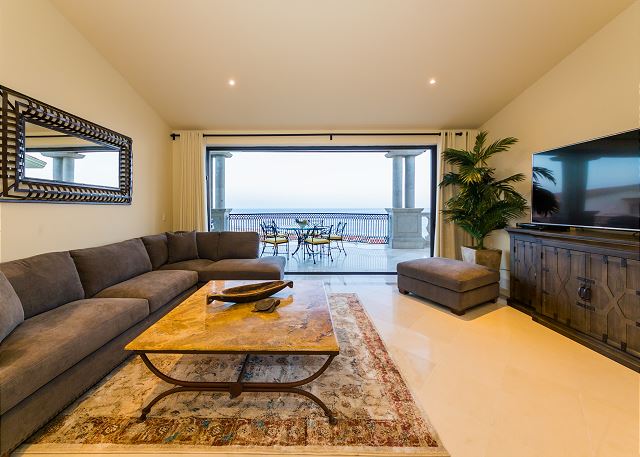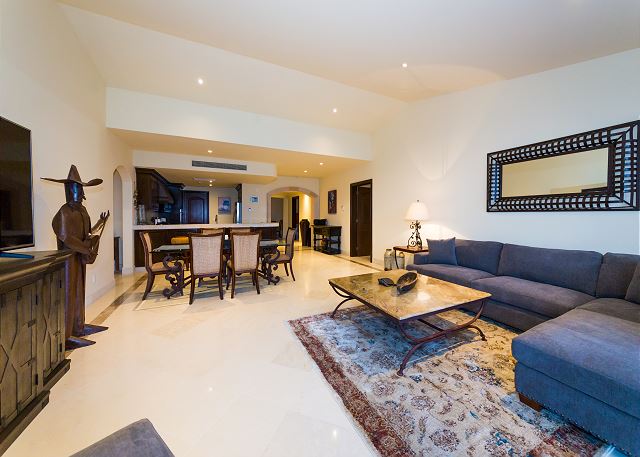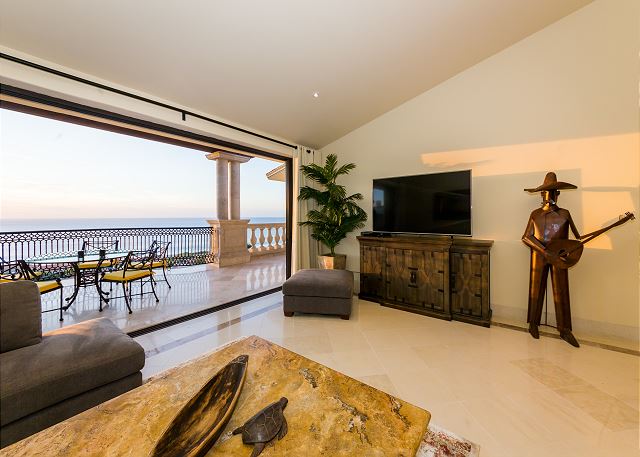 Description
Casa Divina's layout is best know for its two master suites with ocean views. Each of the master bedrooms has access to the front terrace where vacationers can breathe in the fresh air from the outdoors, watch the passing ships or grill something for dinner. Whip up something mouthwatering and pair it up with some margaritas inside the fully equipped kitchen. Continue your relaxation on your private side terrace with jacuzzi and seating areas. Our goal is to make your stay unforgettable.



Guests of Puerta del Sol have access to the facilities at the nearby Sheraton Hacienda del Mar and Fiesta Americana Grand resorts as well as the club house at Cabo del Sol. To aid your vacation, this penthouse includes pre-arrival planning with your dedicated vacation planner, professional concierge services 24 hours a day 7 days a week while you are in Cabo, and also a refreshing welcome beverage. For an additional fee, you can add on daily housekeeping, babysitting, spa services, chef, and transportation. With all these present, how can one say no?



Amenities of Casa Divina, B504, Puerta del Sol, Cabo del Sol - 3 bedrooms, 3 bathrooms, 3,125 square feet penthouse, sleeps 8 - Master Suite, King bed - 2nd bedroom, King bed - 3rd bedroom, 2 Queen beds - Access to Puerta del Sol Club House and The Sheraton Hacienda del Mar.



The following services and amenities are included in your vacation rental:

Pre-arrival Planning - 24 hour Concierge Services - Shampoo Amenities - Cleaning and Laundry Supplies - Beach Towels - Non-smoking. For an additional charge the following services and amenities can be added or arranged: Housekeeping - Pack n Play and High Chair Available - Grocery pre-stock - In Residence Spa Services - Private Chef Services - Private Transportation - Babysitting.



PLEASE NOTE DAILY CLEANING IS NOT INCLUDED WITH THIS RESIDENCE BUT CAN BE ADDED FOR AN ADDITIONAL FEE.



Distance to:

Los Cabos International Airport: 35 minutes

Cabo San Lucas: 10 minutes

San Jose del Cabo: 20 minutes
Calendar
October 2021

| S | M | T | W | T | F | S |
| --- | --- | --- | --- | --- | --- | --- |
| | | | | | 01 | 02 |
| 03 | 04 | 05 | 06 | 07 | 08 | 09 |
| 10 | 11 | 12 | 13 | 14 | 15 | 16 |
| 17 | 18 | 19 | 20 | 21 | 22 | 23 |
| 24 | 25 | 26 | 27 | 28 | 29 | 30 |
| 31 | | | | | | |
November 2021

| S | M | T | W | T | F | S |
| --- | --- | --- | --- | --- | --- | --- |
| | 01 | 02 | 03 | 04 | 05 | 06 |
| 07 | 08 | 09 | 10 | 11 | 12 | 13 |
| 14 | 15 | 16 | 17 | 18 | 19 | 20 |
| 21 | 22 | 23 | 24 | 25 | 26 | 27 |
| 28 | 29 | 30 | | | | |
December 2021

| S | M | T | W | T | F | S |
| --- | --- | --- | --- | --- | --- | --- |
| | | | 01 | 02 | 03 | 04 |
| 05 | 06 | 07 | 08 | 09 | 10 | 11 |
| 12 | 13 | 14 | 15 | 16 | 17 | 18 |
| 19 | 20 | 21 | 22 | 23 | 24 | 25 |
| 26 | 27 | 28 | 29 | 30 | 31 | |
January 2022

| S | M | T | W | T | F | S |
| --- | --- | --- | --- | --- | --- | --- |
| | | | | | | 01 |
| 02 | 03 | 04 | 05 | 06 | 07 | 08 |
| 09 | 10 | 11 | 12 | 13 | 14 | 15 |
| 16 | 17 | 18 | 19 | 20 | 21 | 22 |
| 23 | 24 | 25 | 26 | 27 | 28 | 29 |
| 30 | 31 | | | | | |
February 2022

| S | M | T | W | T | F | S |
| --- | --- | --- | --- | --- | --- | --- |
| | | 01 | 02 | 03 | 04 | 05 |
| 06 | 07 | 08 | 09 | 10 | 11 | 12 |
| 13 | 14 | 15 | 16 | 17 | 18 | 19 |
| 20 | 21 | 22 | 23 | 24 | 25 | 26 |
| 27 | 28 | | | | | |
March 2022

| S | M | T | W | T | F | S |
| --- | --- | --- | --- | --- | --- | --- |
| | | 01 | 02 | 03 | 04 | 05 |
| 06 | 07 | 08 | 09 | 10 | 11 | 12 |
| 13 | 14 | 15 | 16 | 17 | 18 | 19 |
| 20 | 21 | 22 | 23 | 24 | 25 | 26 |
| 27 | 28 | 29 | 30 | 31 | | |
April 2022

| S | M | T | W | T | F | S |
| --- | --- | --- | --- | --- | --- | --- |
| | | | | | 01 | 02 |
| 03 | 04 | 05 | 06 | 07 | 08 | 09 |
| 10 | 11 | 12 | 13 | 14 | 15 | 16 |
| 17 | 18 | 19 | 20 | 21 | 22 | 23 |
| 24 | 25 | 26 | 27 | 28 | 29 | 30 |
May 2022

| S | M | T | W | T | F | S |
| --- | --- | --- | --- | --- | --- | --- |
| 01 | 02 | 03 | 04 | 05 | 06 | 07 |
| 08 | 09 | 10 | 11 | 12 | 13 | 14 |
| 15 | 16 | 17 | 18 | 19 | 20 | 21 |
| 22 | 23 | 24 | 25 | 26 | 27 | 28 |
| 29 | 30 | 31 | | | | |
June 2022

| S | M | T | W | T | F | S |
| --- | --- | --- | --- | --- | --- | --- |
| | | | 01 | 02 | 03 | 04 |
| 05 | 06 | 07 | 08 | 09 | 10 | 11 |
| 12 | 13 | 14 | 15 | 16 | 17 | 18 |
| 19 | 20 | 21 | 22 | 23 | 24 | 25 |
| 26 | 27 | 28 | 29 | 30 | | |
July 2022

| S | M | T | W | T | F | S |
| --- | --- | --- | --- | --- | --- | --- |
| | | | | | 01 | 02 |
| 03 | 04 | 05 | 06 | 07 | 08 | 09 |
| 10 | 11 | 12 | 13 | 14 | 15 | 16 |
| 17 | 18 | 19 | 20 | 21 | 22 | 23 |
| 24 | 25 | 26 | 27 | 28 | 29 | 30 |
| 31 | | | | | | |
August 2022

| S | M | T | W | T | F | S |
| --- | --- | --- | --- | --- | --- | --- |
| | 01 | 02 | 03 | 04 | 05 | 06 |
| 07 | 08 | 09 | 10 | 11 | 12 | 13 |
| 14 | 15 | 16 | 17 | 18 | 19 | 20 |
| 21 | 22 | 23 | 24 | 25 | 26 | 27 |
| 28 | 29 | 30 | 31 | | | |
September 2022

| S | M | T | W | T | F | S |
| --- | --- | --- | --- | --- | --- | --- |
| | | | | 01 | 02 | 03 |
| 04 | 05 | 06 | 07 | 08 | 09 | 10 |
| 11 | 12 | 13 | 14 | 15 | 16 | 17 |
| 18 | 19 | 20 | 21 | 22 | 23 | 24 |
| 25 | 26 | 27 | 28 | 29 | 30 | |
Available
Unavailable
Check-In Only
Check-Out Only
Seasonal Rates
| Date Range | Daily | Weekly | Monthly |
| --- | --- | --- | --- |
* Seasonal rates are only estimates and do not reflect taxes or additional fees.
Location
Guest Reviews of
Casa Divina
Cabo San Lucas, BCS
---
Vacation Rental Reviews by
stars based on
Casa Divina - Cabo - 2020
Review by
Havelock M.
We very much enjoyed our stay at Casa Divina in March 2020. The Villa was clean, welcoming, well located and scenic. The agency, Luxury Villas, and their assigned concierge, Martin, were terrific!!
5 out of 5 stars
Great location, great view, great penthouse.
Review by
Kevin C.
Had a short but great trip to Cabo. Brought my leadership team down for a retreat which was money and time well spent. Cabo has great food, great activities and great weather.
5 out of 5 stars
Cabo 2019
Review by
Paul S.
Contact Us