Clearwater Bay #1312 (Condo)
2 Bedroom(s) | 2 Bathroom(s) | Sleeps 4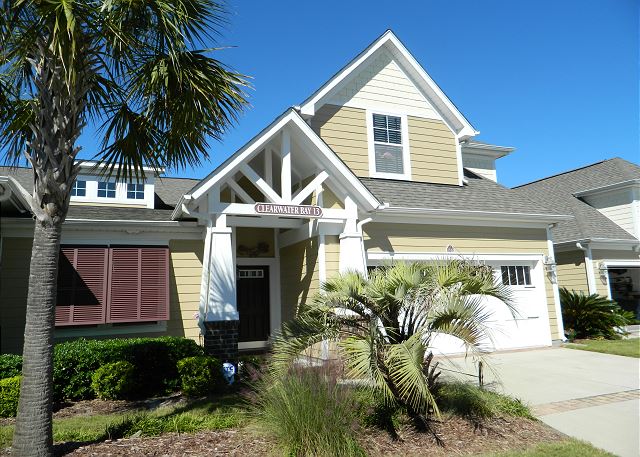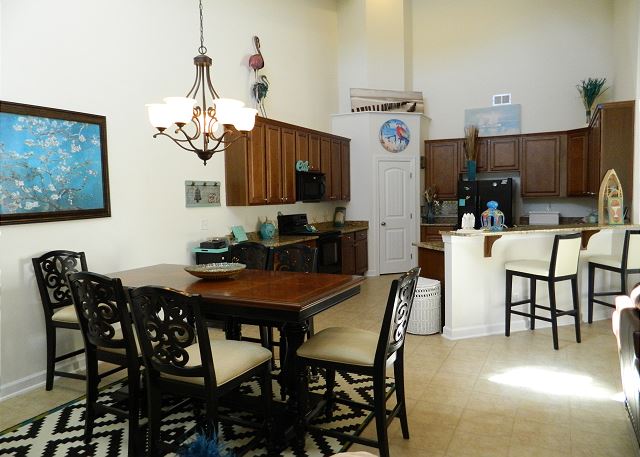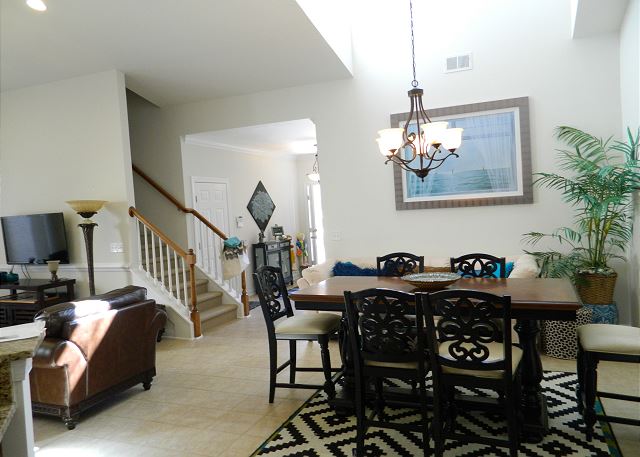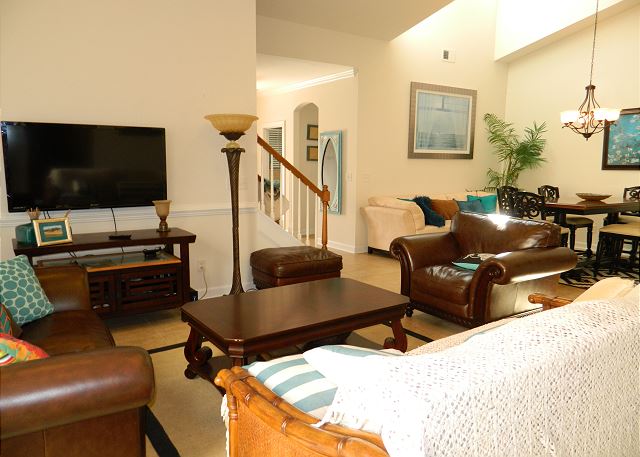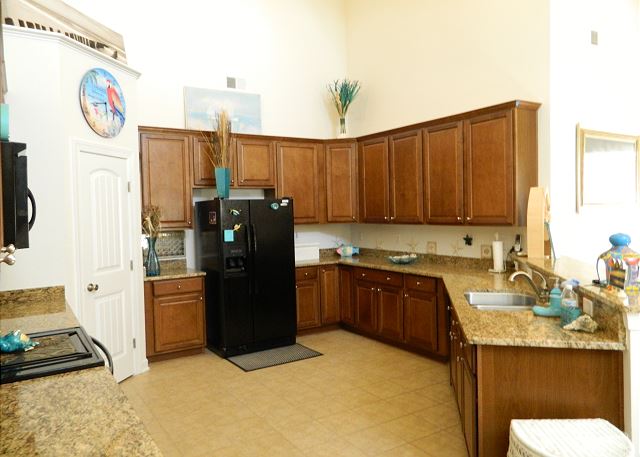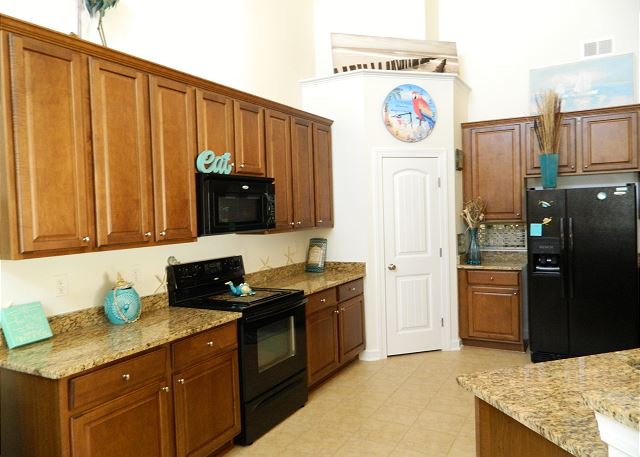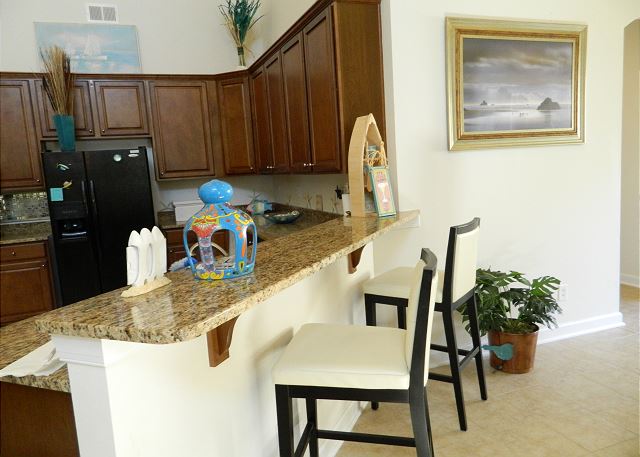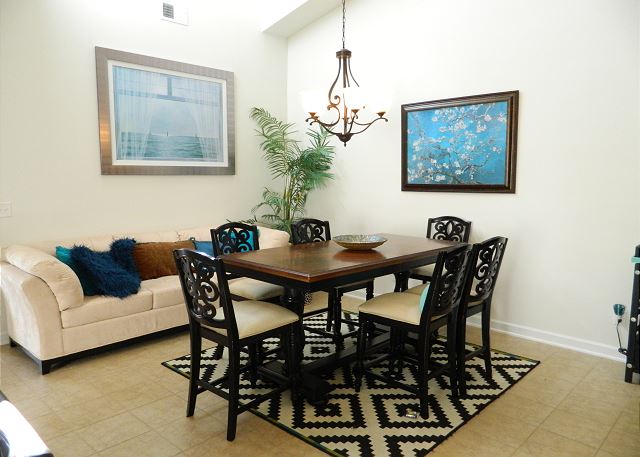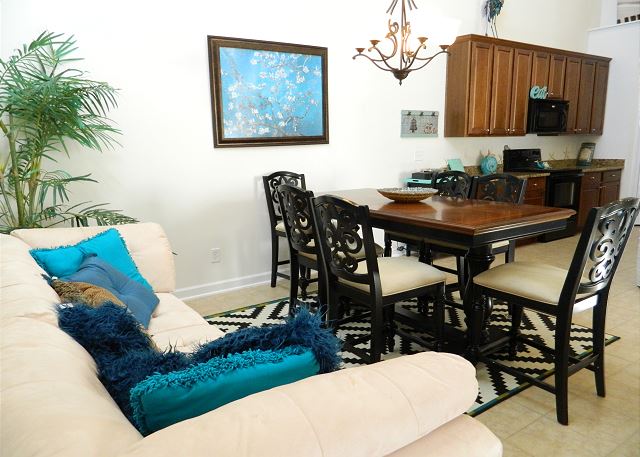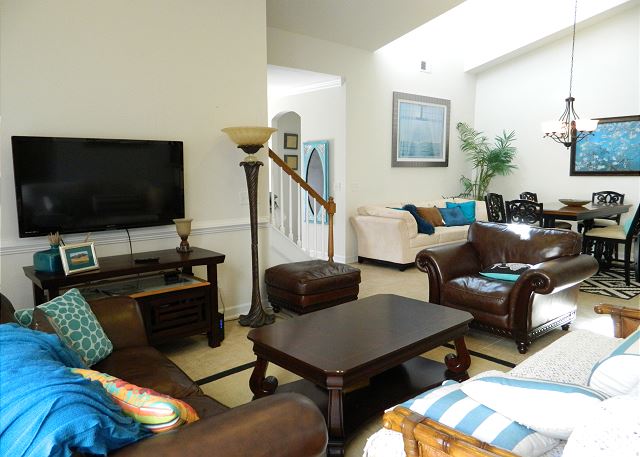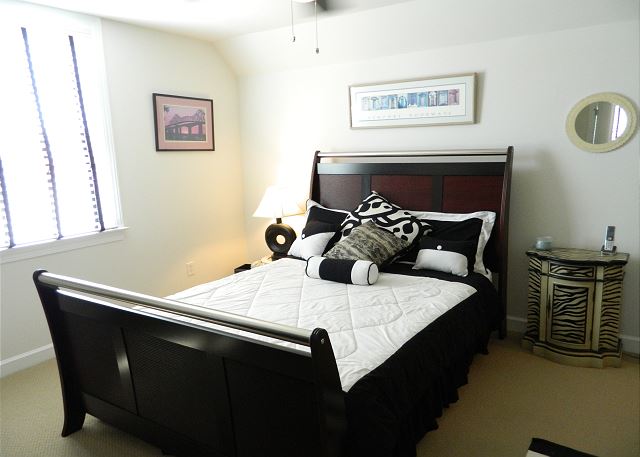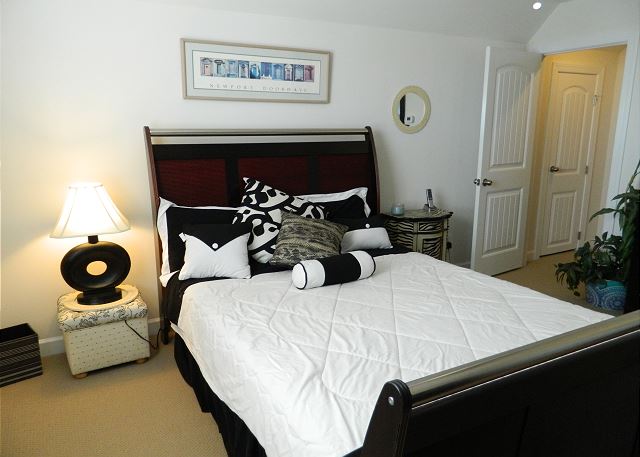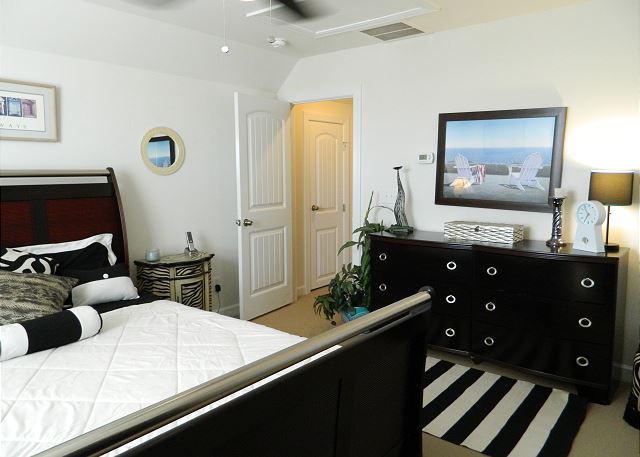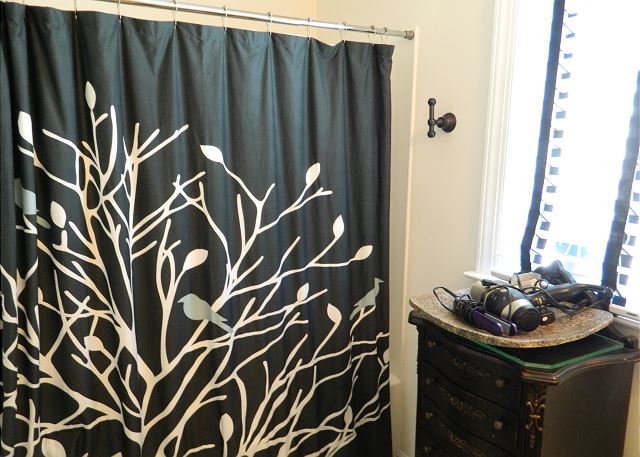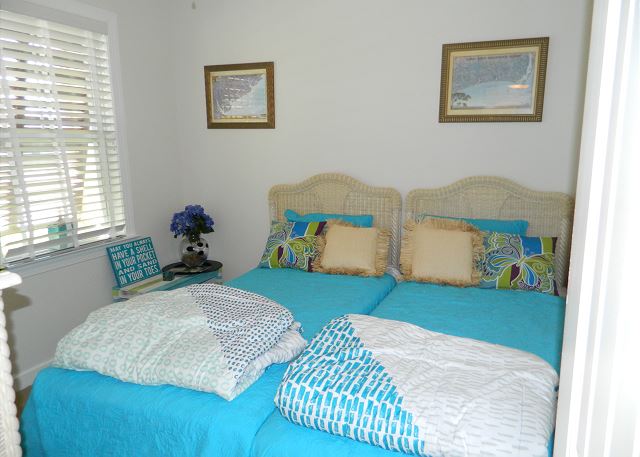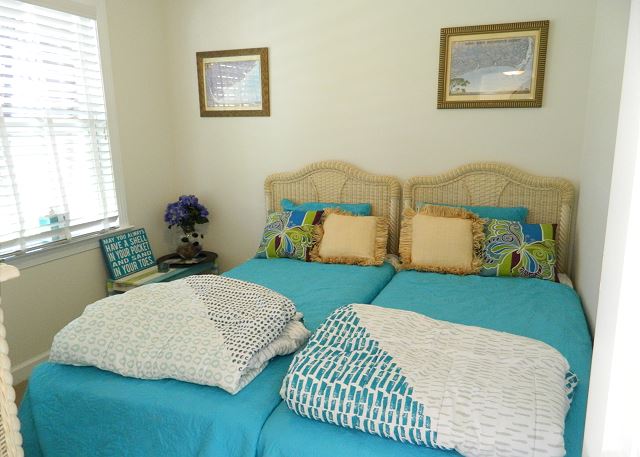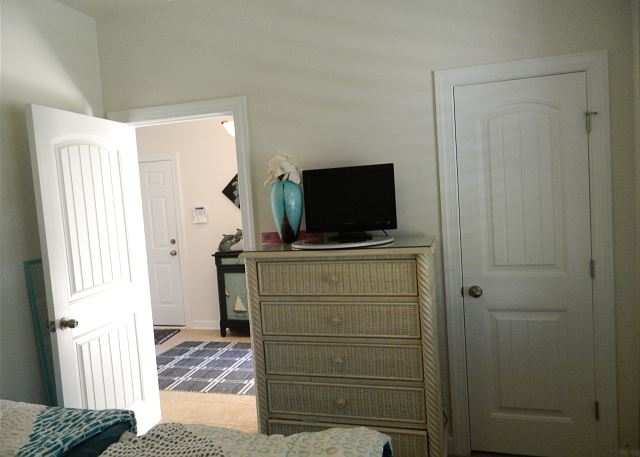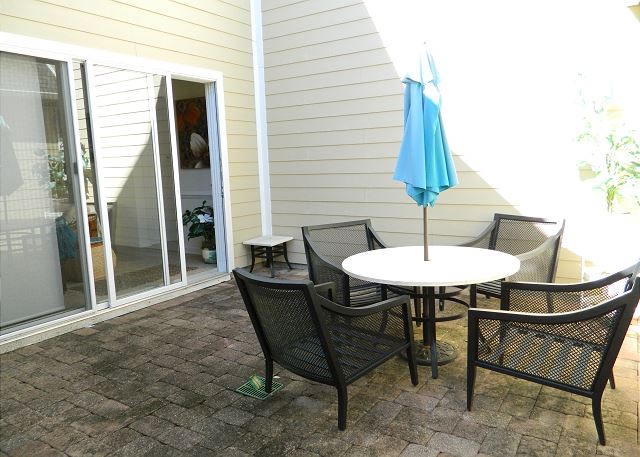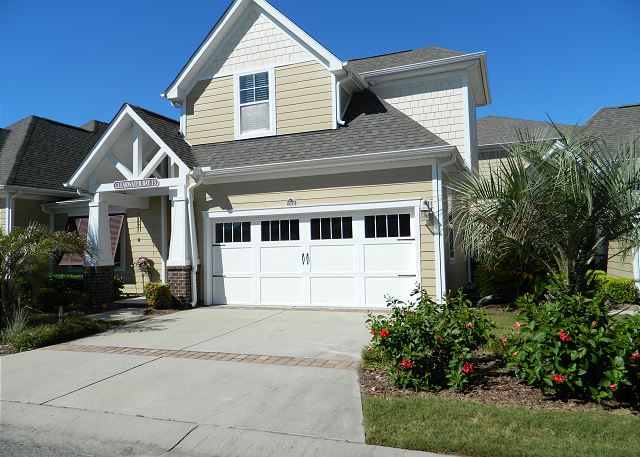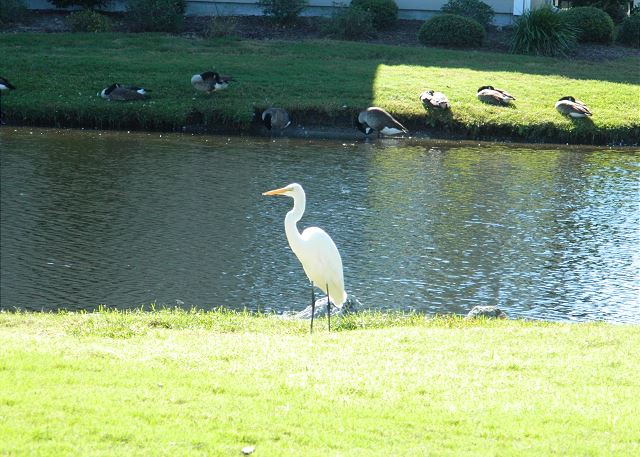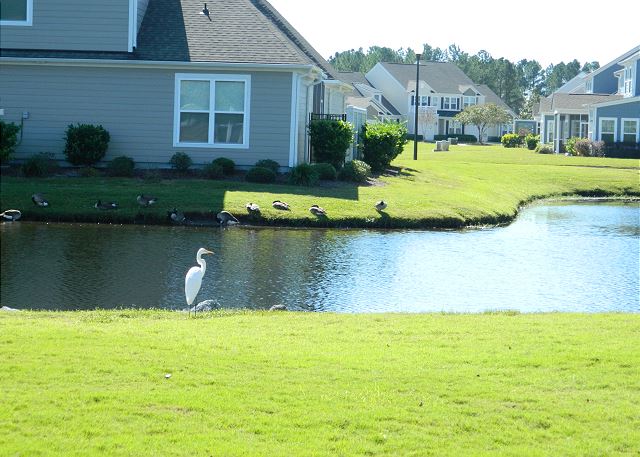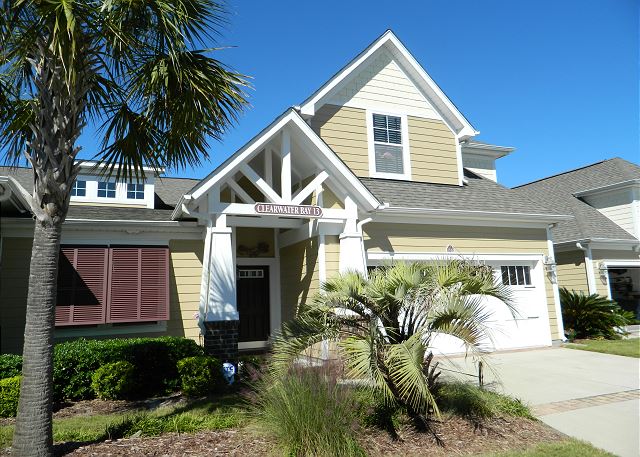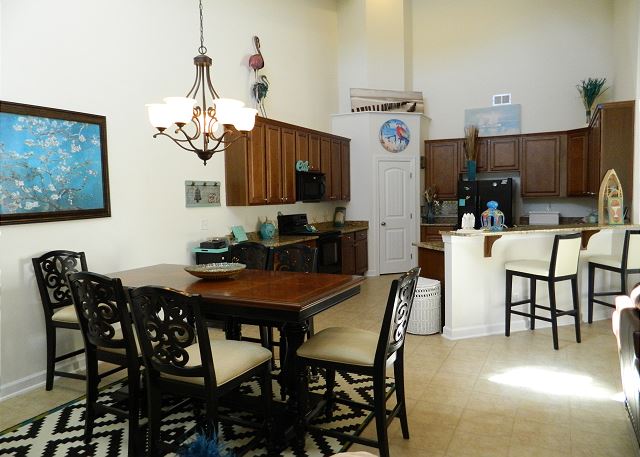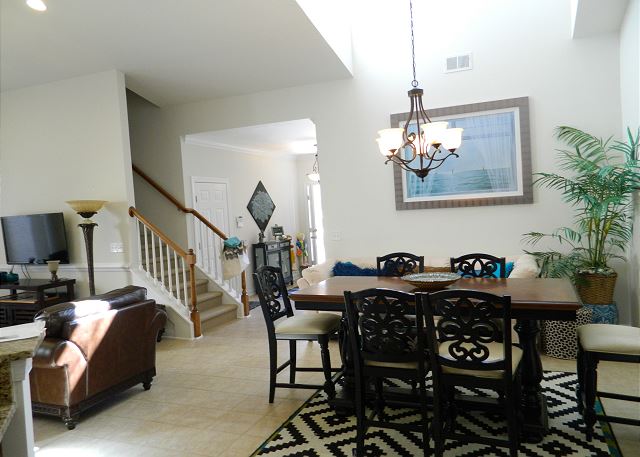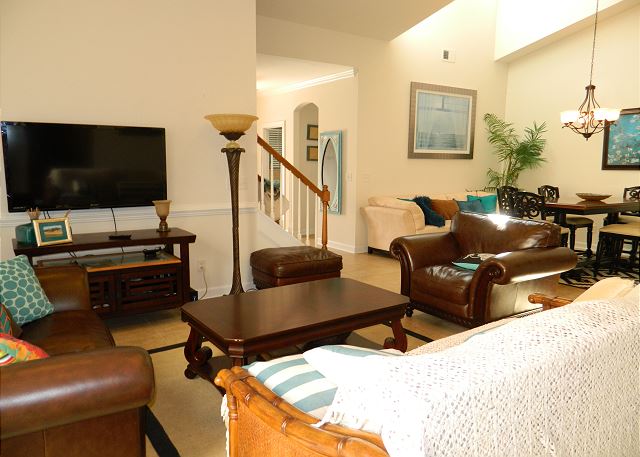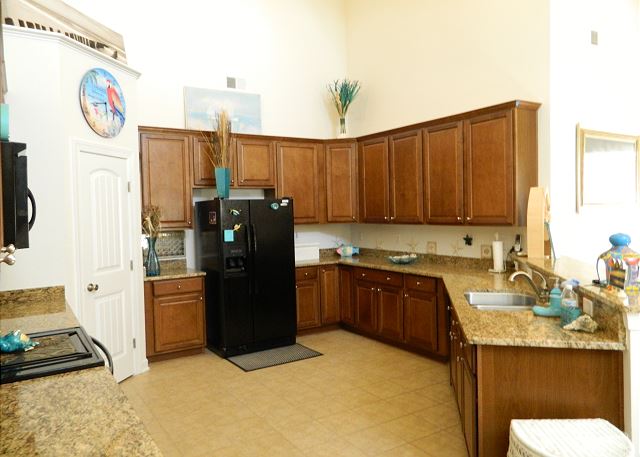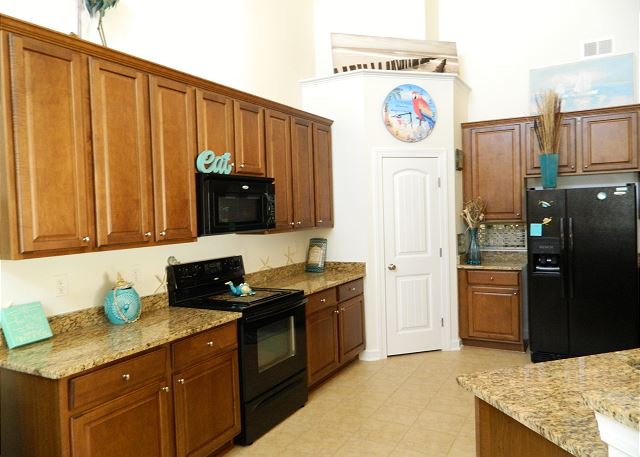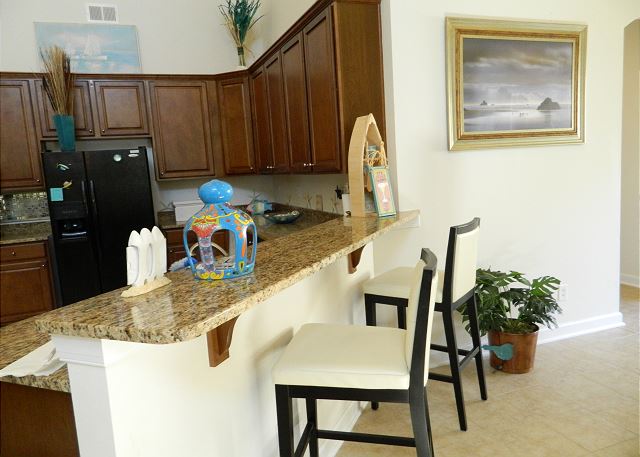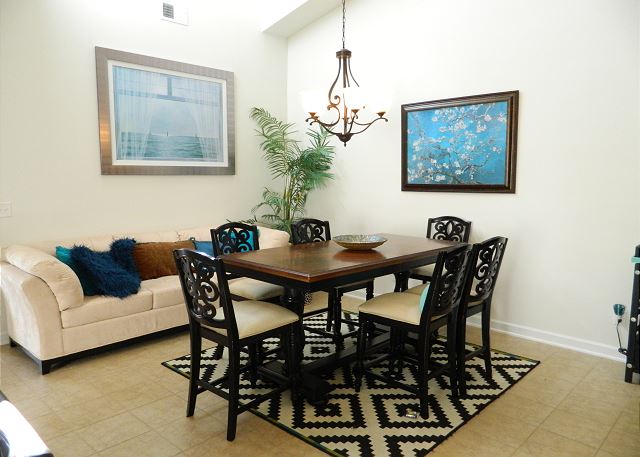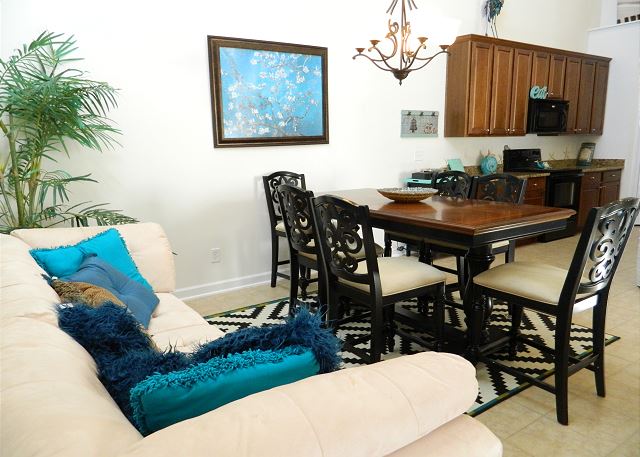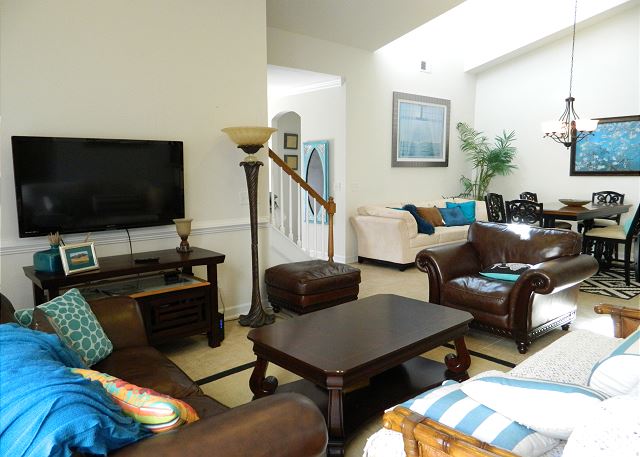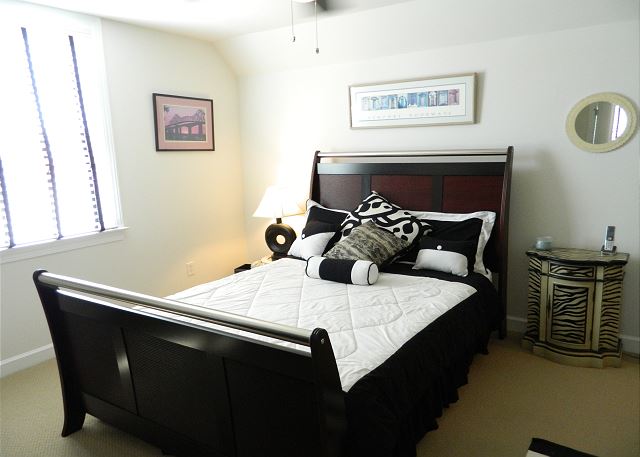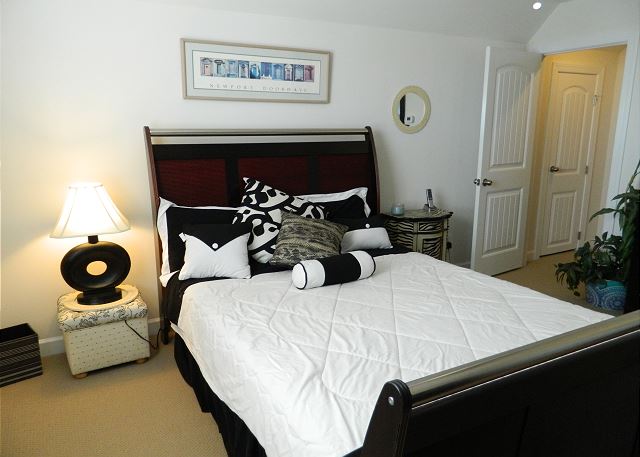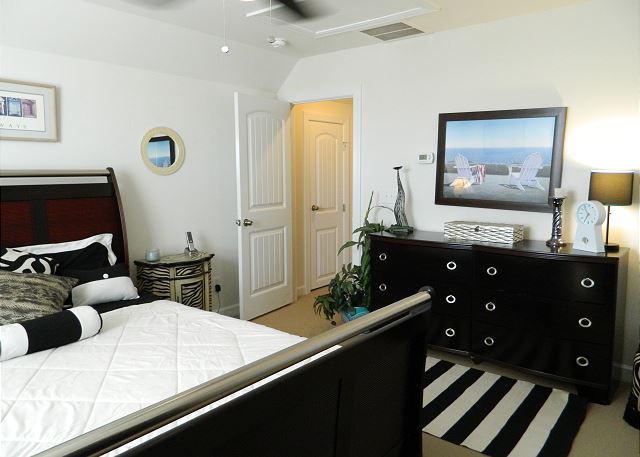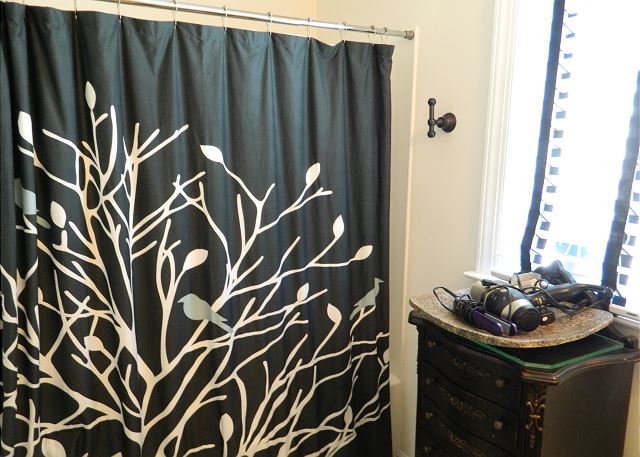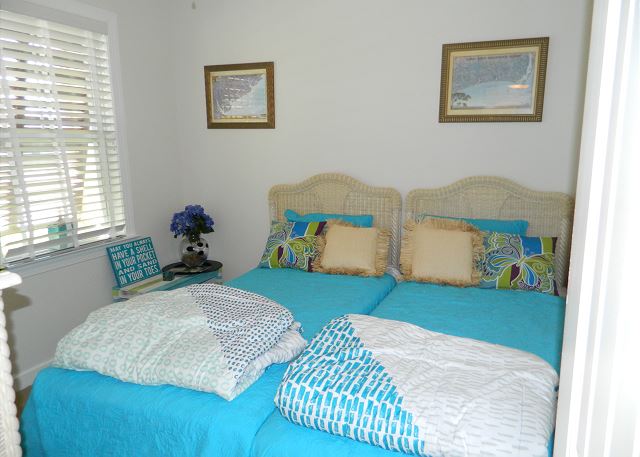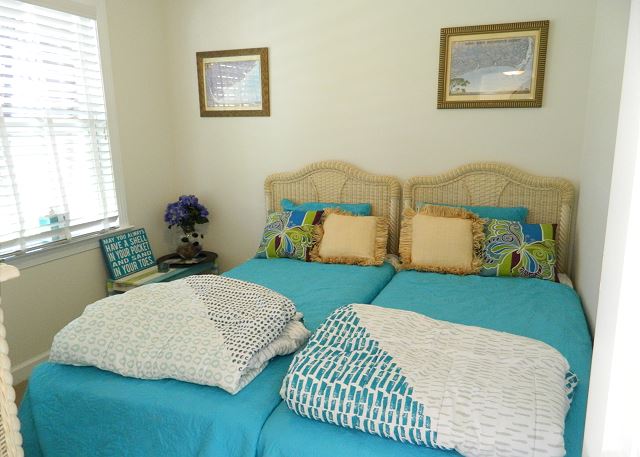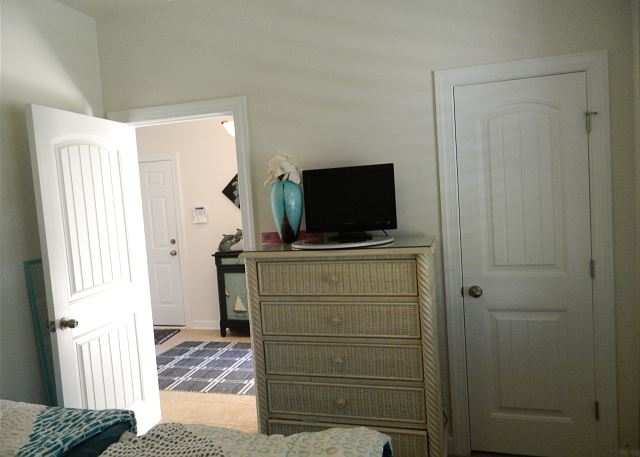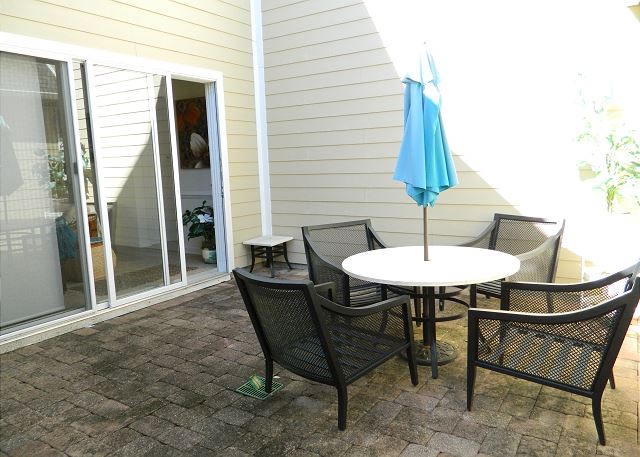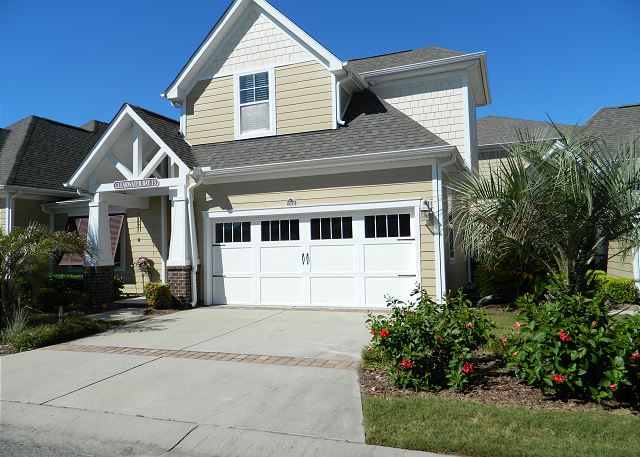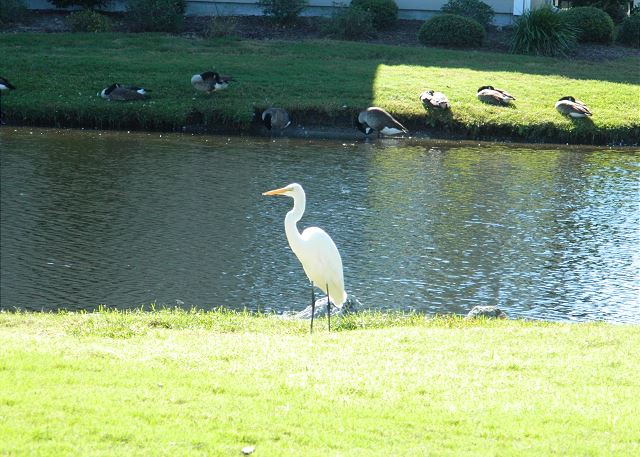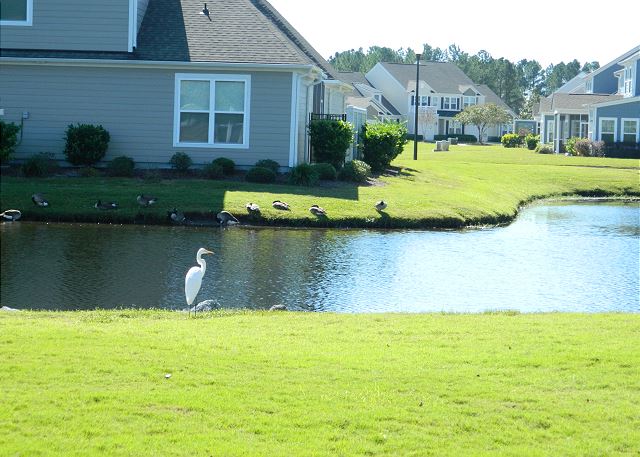 Description
Owner Direct Vacation Rentals in North Myrtle Beach welcomes you to your home away from home! ODVR SC is a local, family owned and operated rental agency - Smiling Faces and Beautiful Places - We want to welcome you to your best vacation rental!



This grand two story town home is located in the Clearwater Bay community of Barefoot Resort & Golf. BareFoot Resort offers 4 championship courses. Rental of this property includes access to a local community pool and the largest outdoor pool in South Carolina at the North Tower Resort by the marina. Your bed and bath linens are provided with beds freshly made upon arrival along with a starter kit of paper products.



FEATURES: 2 bedrooms, 2 bathrooms. The private master bedroom (Queen) is located upstairs with en-suite bath and tub/shower combination. Downstairs is the guest room (2 Twins but can be combined into a King) which shares the second full bath w/ the main family area. The family room offers vaulted ceilings, plenty of seating and a wall of sliding glass doors with access to your own private courtyard. There is a large flat screen tv for movie night or sports watching marathons. The spacious dining area seats 6 with 2 extra bar stools at the breakfast bar.

The kitchen is a cook's dream -- ample supplies of cookware, dinnerware, etc for grand entertaining, not to mention, large wall-to-wall cabinets for great storage. Updated granite countertops and ceramic tile floors with full sized appliances, and separate laundry room just around the corner. All of the comforts of home and more!



HIGHLIGHTS: Bose stereo in the kitchen. Limited garage access (appx. one small to medium vehicle) Plenty of floats and toys in the garage along with Christmas decorations, outdoor grill, shower chair, baby items (ask for specifics).



OUT AND ABOUT: North Myrtle Beach offers something for everyone! Golf, Miniature Golf, Shopping, Beach stores, Sports & Recreation at the new Park & Sports Complex with walking, biking, zip line and tree top adventures! The beach is approx. 1.5 miles, you can park at any public access parking space for $2/hour, or ride the FREE BareFoot Shuttle (in season May-Sept) from the condo to the beach, to the North Tower Resort Pool or even to the BareFoot Landing Shopping District, too. No beach badges required. If you need beach supplies, then umbrellas and chairs can be rented thru our NMB city beach services (set up and taken down for you daily on the beach) or we can recommend a local service that will bring them to your door and pick them up at departure.



The Grand Strand has something for everyone! You'll find that one week won't be enough time to explore all the attractions here. We were voted in the TOP TEN places for families to visit with good reason. Just minutes away, in the heart of Windy Hill, North Myrtle Beach is our most popular destination, Barefoot Landing. Enjoy broadway-style live musical productions at The Alabama Theatre. Famous concert performances are a regular at the House of Blues & over 100 shops and restaurants criss-cross the boardwalks over the open waters. The waterfront complex has undergone a huge makeover in the Spring of 2019 to bring in fresh new specialty boutiques and great eateries. There are kids attractions and weekly summer outdoor concerts to go with the fireworks displays. You'll find everything from the best beach wear, shoe shopping, wonderful sweet shops filled with treats, to LIVE alligators & tigers to amaze. You can rent jet skis on the Waterway, cruise in a dinner boat, rent a pontoon or guided fishing expedition, & even enjoy the views from a number of restaurants
Calendar
September 2021

| S | M | T | W | T | F | S |
| --- | --- | --- | --- | --- | --- | --- |
| | | | 01 | 02 | 03 | 04 |
| 05 | 06 | 07 | 08 | 09 | 10 | 11 |
| 12 | 13 | 14 | 15 | 16 | 17 | 18 |
| 19 | 20 | 21 | 22 | 23 | 24 | 25 |
| 26 | 27 | 28 | 29 | 30 | | |
October 2021

| S | M | T | W | T | F | S |
| --- | --- | --- | --- | --- | --- | --- |
| | | | | | 01 | 02 |
| 03 | 04 | 05 | 06 | 07 | 08 | 09 |
| 10 | 11 | 12 | 13 | 14 | 15 | 16 |
| 17 | 18 | 19 | 20 | 21 | 22 | 23 |
| 24 | 25 | 26 | 27 | 28 | 29 | 30 |
| 31 | | | | | | |
November 2021

| S | M | T | W | T | F | S |
| --- | --- | --- | --- | --- | --- | --- |
| | 01 | 02 | 03 | 04 | 05 | 06 |
| 07 | 08 | 09 | 10 | 11 | 12 | 13 |
| 14 | 15 | 16 | 17 | 18 | 19 | 20 |
| 21 | 22 | 23 | 24 | 25 | 26 | 27 |
| 28 | 29 | 30 | | | | |
December 2021

| S | M | T | W | T | F | S |
| --- | --- | --- | --- | --- | --- | --- |
| | | | 01 | 02 | 03 | 04 |
| 05 | 06 | 07 | 08 | 09 | 10 | 11 |
| 12 | 13 | 14 | 15 | 16 | 17 | 18 |
| 19 | 20 | 21 | 22 | 23 | 24 | 25 |
| 26 | 27 | 28 | 29 | 30 | 31 | |
January 2022

| S | M | T | W | T | F | S |
| --- | --- | --- | --- | --- | --- | --- |
| | | | | | | 01 |
| 02 | 03 | 04 | 05 | 06 | 07 | 08 |
| 09 | 10 | 11 | 12 | 13 | 14 | 15 |
| 16 | 17 | 18 | 19 | 20 | 21 | 22 |
| 23 | 24 | 25 | 26 | 27 | 28 | 29 |
| 30 | 31 | | | | | |
February 2022

| S | M | T | W | T | F | S |
| --- | --- | --- | --- | --- | --- | --- |
| | | 01 | 02 | 03 | 04 | 05 |
| 06 | 07 | 08 | 09 | 10 | 11 | 12 |
| 13 | 14 | 15 | 16 | 17 | 18 | 19 |
| 20 | 21 | 22 | 23 | 24 | 25 | 26 |
| 27 | 28 | | | | | |
March 2022

| S | M | T | W | T | F | S |
| --- | --- | --- | --- | --- | --- | --- |
| | | 01 | 02 | 03 | 04 | 05 |
| 06 | 07 | 08 | 09 | 10 | 11 | 12 |
| 13 | 14 | 15 | 16 | 17 | 18 | 19 |
| 20 | 21 | 22 | 23 | 24 | 25 | 26 |
| 27 | 28 | 29 | 30 | 31 | | |
April 2022

| S | M | T | W | T | F | S |
| --- | --- | --- | --- | --- | --- | --- |
| | | | | | 01 | 02 |
| 03 | 04 | 05 | 06 | 07 | 08 | 09 |
| 10 | 11 | 12 | 13 | 14 | 15 | 16 |
| 17 | 18 | 19 | 20 | 21 | 22 | 23 |
| 24 | 25 | 26 | 27 | 28 | 29 | 30 |
May 2022

| S | M | T | W | T | F | S |
| --- | --- | --- | --- | --- | --- | --- |
| 01 | 02 | 03 | 04 | 05 | 06 | 07 |
| 08 | 09 | 10 | 11 | 12 | 13 | 14 |
| 15 | 16 | 17 | 18 | 19 | 20 | 21 |
| 22 | 23 | 24 | 25 | 26 | 27 | 28 |
| 29 | 30 | 31 | | | | |
June 2022

| S | M | T | W | T | F | S |
| --- | --- | --- | --- | --- | --- | --- |
| | | | 01 | 02 | 03 | 04 |
| 05 | 06 | 07 | 08 | 09 | 10 | 11 |
| 12 | 13 | 14 | 15 | 16 | 17 | 18 |
| 19 | 20 | 21 | 22 | 23 | 24 | 25 |
| 26 | 27 | 28 | 29 | 30 | | |
July 2022

| S | M | T | W | T | F | S |
| --- | --- | --- | --- | --- | --- | --- |
| | | | | | 01 | 02 |
| 03 | 04 | 05 | 06 | 07 | 08 | 09 |
| 10 | 11 | 12 | 13 | 14 | 15 | 16 |
| 17 | 18 | 19 | 20 | 21 | 22 | 23 |
| 24 | 25 | 26 | 27 | 28 | 29 | 30 |
| 31 | | | | | | |
August 2022

| S | M | T | W | T | F | S |
| --- | --- | --- | --- | --- | --- | --- |
| | 01 | 02 | 03 | 04 | 05 | 06 |
| 07 | 08 | 09 | 10 | 11 | 12 | 13 |
| 14 | 15 | 16 | 17 | 18 | 19 | 20 |
| 21 | 22 | 23 | 24 | 25 | 26 | 27 |
| 28 | 29 | 30 | 31 | | | |
Available
Unavailable
Check-In Only
Check-Out Only
Seasonal Rates
| Date Range | Daily | Weekly | Monthly |
| --- | --- | --- | --- |
* Seasonal rates are only estimates and do not reflect taxes or additional fees.
Location
Guest Reviews of
Clearwater Bay #1312
North Myrtle Beach, SC
---
Vacation Rental Reviews by
stars based on
Not up to par
Review by
Unit not clean upon arrival. Had arrived very late, notified agency next morning, cleaning crew came promptly. MBR bed small (felt like full size) and very noisy even to sit on.
3 out of 5 stars
Manager Response:
Hi, Valerie. We appreciate you leaving this review and are sorry to hear about your issues upon arrival and during your stay. I'm glad our cleaning crew was able to promptly address any issues within the unit. We can make suggestions to the owner regarding the bed in master bedroom, thank you for mentioning this. We hope you take care and enjoy the rest of the summer!
1312 Clearwater Bay Review
Review by
I originally rented this property a year ago but needed to cancel because of Covid. I could not get refunded. I was only given the option to delay my stay and to use it within the year. So almost a year later I made the reservation. I was surprised that I got credit for the dollar amount and not the days originally paid for. For the same length stay, I needed to pay extra because the price of the condo lease had gone up. As for the condo itself. It looked good but is in need of some maintenance. The air conditioning didn't work when we got there. VRBO sent someone out pretty quickly to fix it. The next day it broke again. I called about 15 times and left messages at the office and the emergency number about 6 times. Someone showed up unannounced at 11:00 at night to fix it. Then it broke a third time the next day. The cabinets were all sticking when you opened them. The furniture looked good but was very uncomfortable. Just worn out. The condo was advertised to have a grill. There was one in the garage but it was buried behind a bunch of other things and did not look like we were welcomed to use it. Another thing. There were dirty dishes in the dishwasher when we got there. I wa disappointed I the Mgt company and their response to my calls for help with the AC. The condo itself was ok. It it needs some maintenance and updating.
2 out of 5 stars
Manager Response:
Hello Wayne. We thank you for taking time to write this review as guest experience and feedback helps us improve where necessary and provide owners with information and suggestions to make their property better suited for all guests. We do apologize that we fell short of your vacation expectations. We strive on offering excellent customer service and assistance in a timely and courteous manner. We hope that you'll reconsider and give us a chance to welcome you back in the future as we have 80+ rental properties and are sure one of them would better suit your needs.
WINTER GOLF GET AWAY
Review by
Joyce B.
We really enjoyed are five month get away. The location is excellent and made many new friends with the neighbors. The townhouse was clean and the kitchen well equipped. The only thing I would suggest is replacing the couch.ODVR was very helpful with any problem we had.Rebooked for next season.
5 out of 5 stars
Manager Response:
Hi, Joyce. We're satisfied to hear you had a wonderful stay at our Clearwater Bay property. Perhaps we can talk to the property owner about replacing the couch to make it more comfortable for future guests. We thank you for booking again for next season, and we can't wait to welcome you back again. Take care and see you then.
Excellent
Review by
Kelly M.
First let me say you saved our vacation. Our airbnb canceled at literally the last minute. We found this house and you worked with us to get us in early once we reserved it. Neither my wife nor I had been in Myrtle. The house was amazing, well stocked. Furniture was a little dated but in good shape and clean. A couple of small problems which were addressed. The only problem that kept this from really being perfect was the uncomfortable and squeaky mattress in the master bedroom upstairs. Beyond that, I would highly recommend this rental as a great find.
5 out of 5 stars
Manager Response:
Thank you so much for staying with and we are happy that we could save your vacation. I will pass along to the owner that there is a squeaky mattress so they can address it before the next guest. Thank you again for staying with us and we hope to see you again.
Lovely Villa
Review by
Great stay for a work vacation. Had a few pest control issues but Owners Direct was quick to respond and resolve the issue. The neighbors were extremely friendly and always hanging out so if you don't mind an active block, this is a great location for you.
4 out of 5 stars
Manager Response:
Thank you so much or taking the time to leave this review! We are happy to hear you very much so enjoyed your stay with us and your neighbors. Any issues our guest encounter we jump on ASAP. Our goal is for our guests to have an unforgettable vacation. Hope to see you soon!
Great Location and Family Friendly
Review by
Amy P.
Very nice rental. Great location as we were close to many attractions but were in a safe and family friendly location.
4 out of 5 stars
Manager Response:
Thank you for your thoughtful review. The owner of the Clear Water Bay property does keep a nice modern home available to their guests. The BareFoot community offers every possible adventure for guests, young and old. There are four golf courses within the residential section and all of the surrounding townhomes, villas and condos really give it a wonderful family friendly "neighborhood" feel, even though you are only a matter of 1-2 miles to the beach. There is also the FREE shuttle that will carry you to the Windy Hill beaches or to the giant salt-water pool at the North Tower Resort. Thank you for letting other travelers know that this is a good choice for the perfect family getaway. We hope you will return.
Yearly Golf Trip
Review by
James M.
This was a wonderful condo and the renters made sure our stay was comfortable and enjoyable. We forgot to sign the guestbook, but want to thank the renters for everything you did and for being so responsive.
5 out of 5 stars
Manager Response:
Thank you for the positive feedback and we will certainly forward your kind words to the owner. The Clear Water Bay property is a wonderful condo tucked into the BareFoot Landing Resort so location is the easiest part of your stay. The owner has made the unit homey and and comfortable for every guest, from golfers to winter snow birds to enjoy a little beach retreat. There is easy access to four golf courses, restaurants, shopping, childrens' amusements, and live theater entertainment all with one mile, not to mention the beautiful beaches of Windy Hill. The community even offers a FREE shuttle during the summer for easy drop off at the salt-water pool or beaches.
Super
Review by
Chantal Dionne P.
J'aimerais refaire une location avec vous.
5 out of 5 stars
1312 Clearwater Bay (Barefoot Resort), North Myrtle Beach, SC
Review by
Steven and Cynthia P.
The property was in tremendous shape, clean with every thing available that you could want for cooking, playing (bicycle, golf clubs, infant and small child toys, beach chairs, toys), etc.
5 out of 5 stars
Manager Response:
Thank you for staying with at Clearwater Bay #1312, we are happy to hear that you had a good time. We are glad to hear that you found everything you could possible need and more. Clearwater Bay #1312 is a great, clean, 2 bedroom property that is perfect for place to either relax or golf, this unit offers it all. Thank you again for staying with us and we hope to welcome you back again.
Contact Us