Diana Beach House in heart of North Fork Hamptons (The Diana) (House)
2 Bedroom(s) | 2 Bathroom(s) | Sleeps 5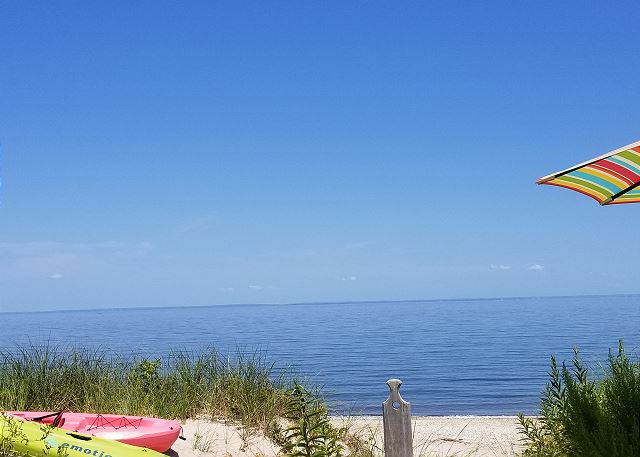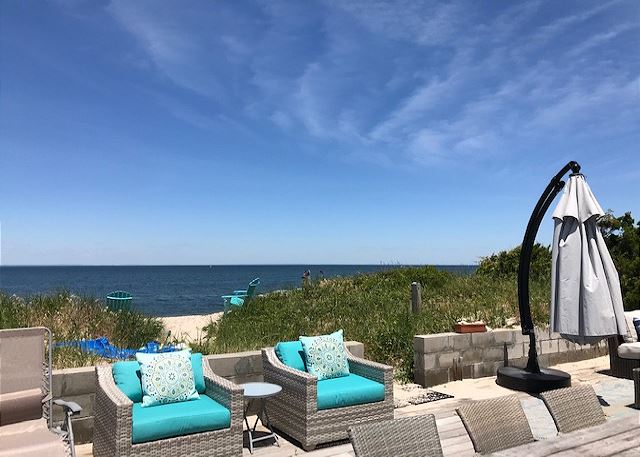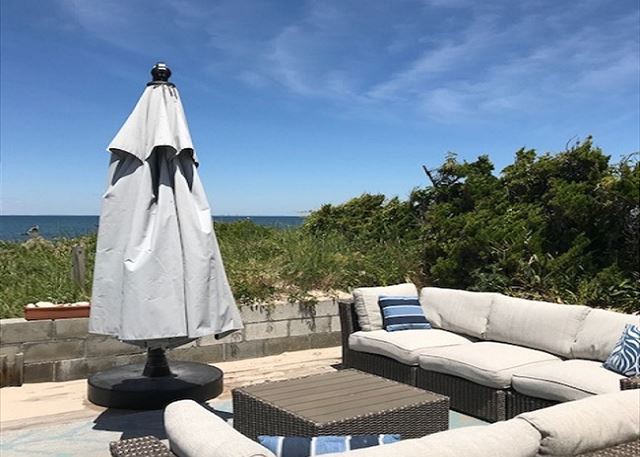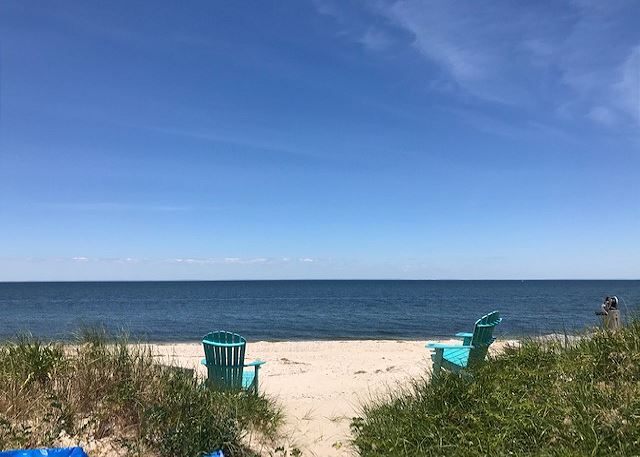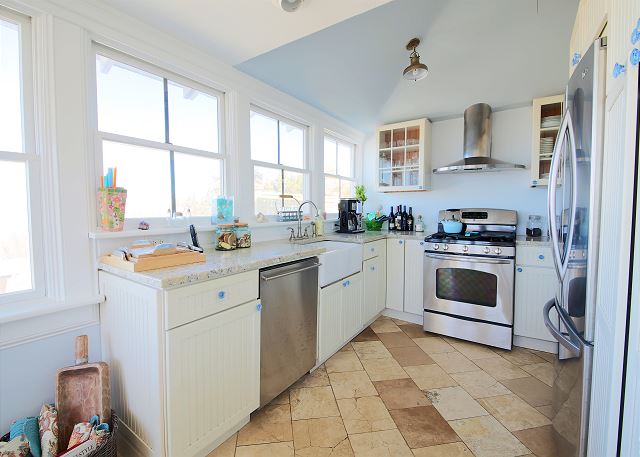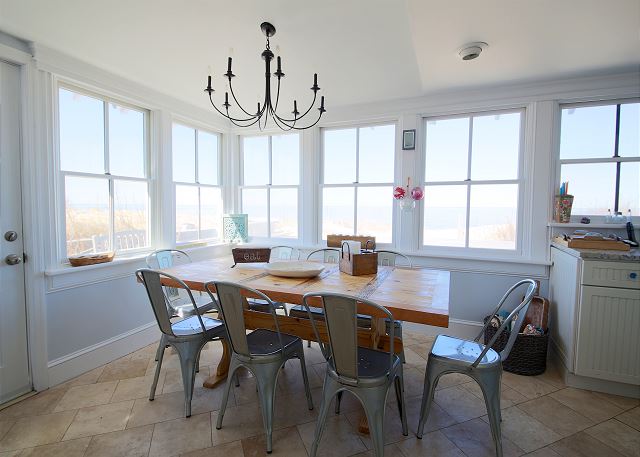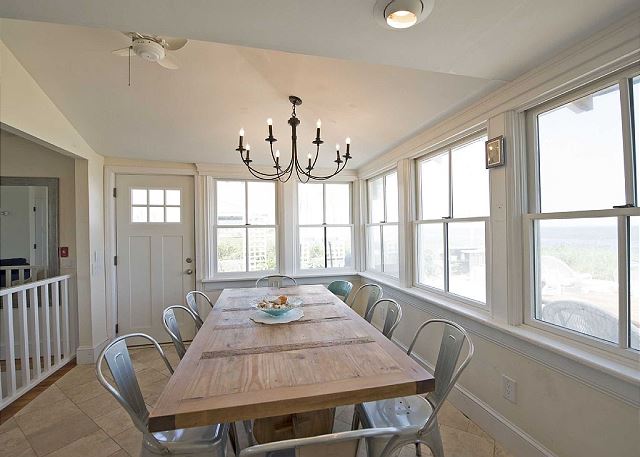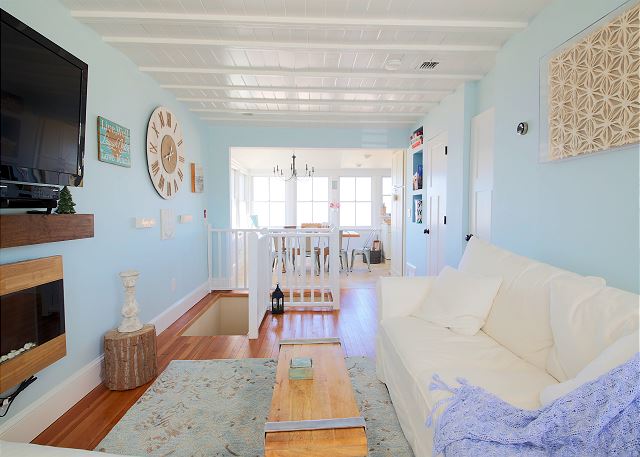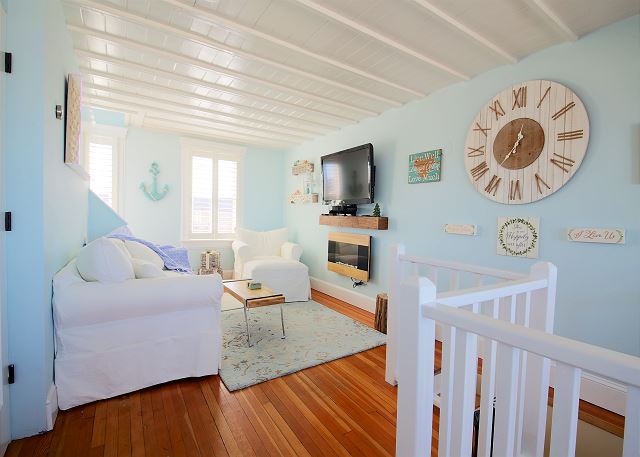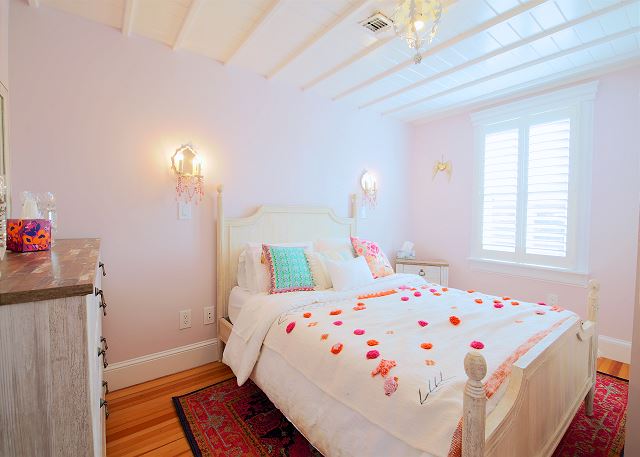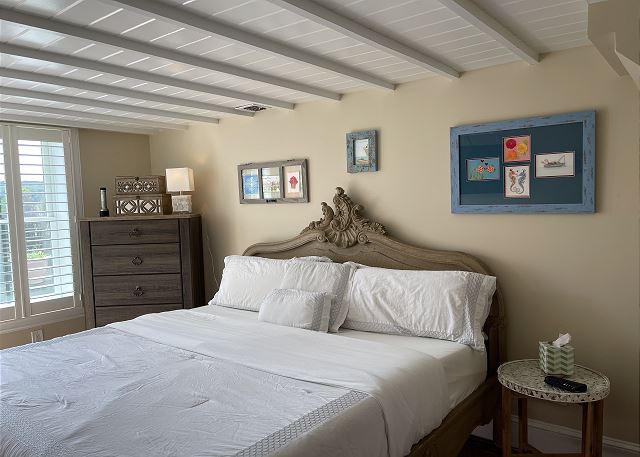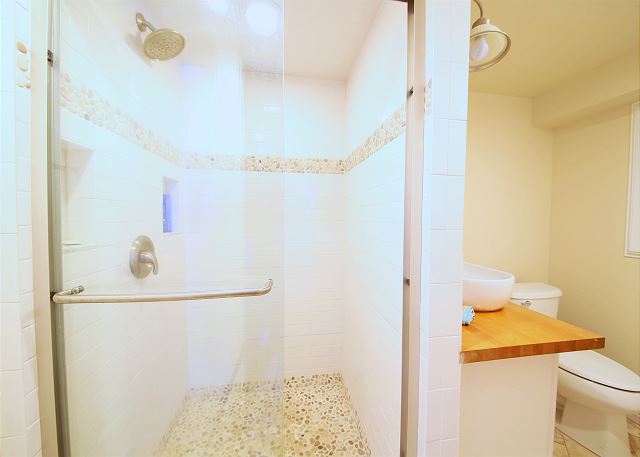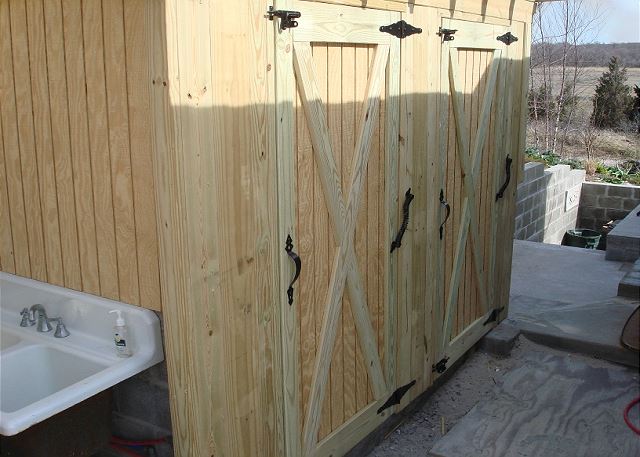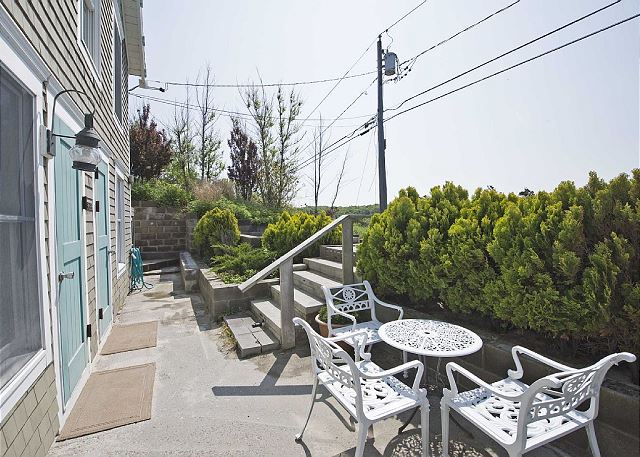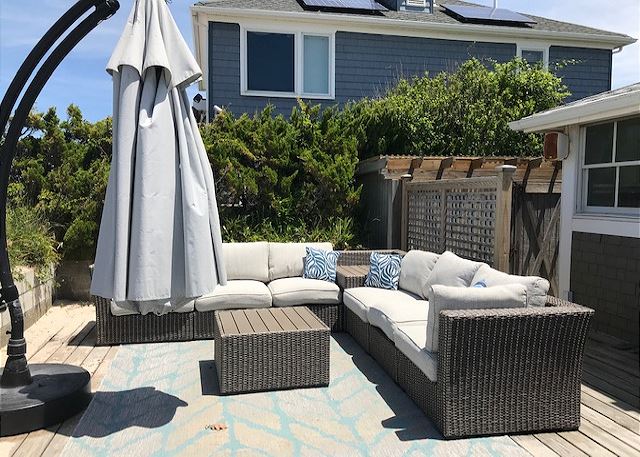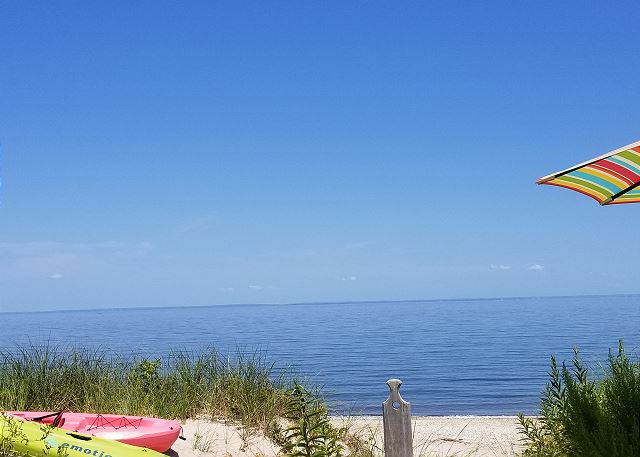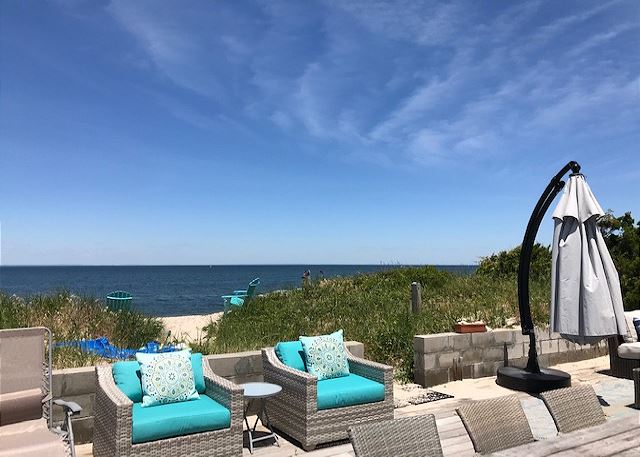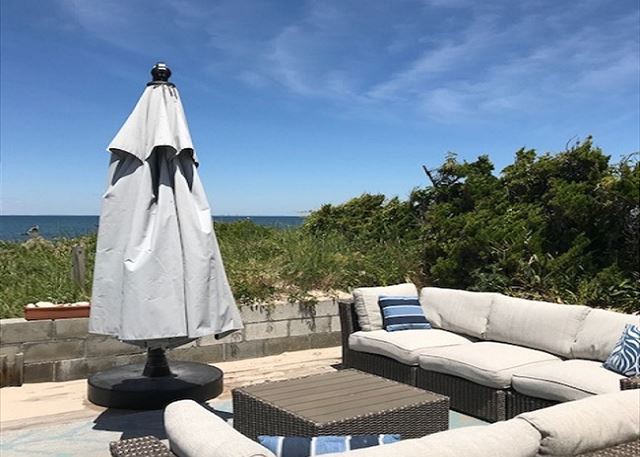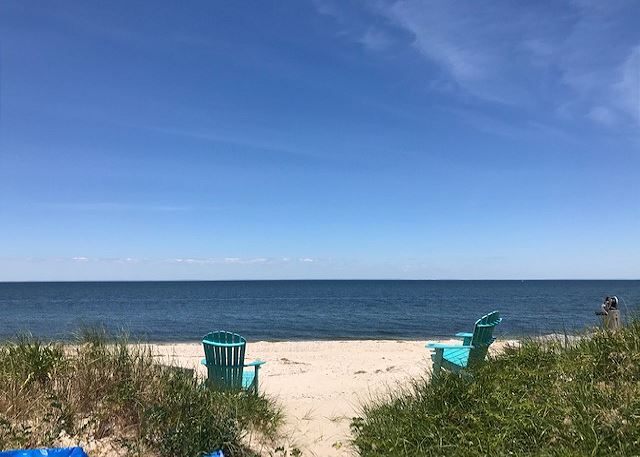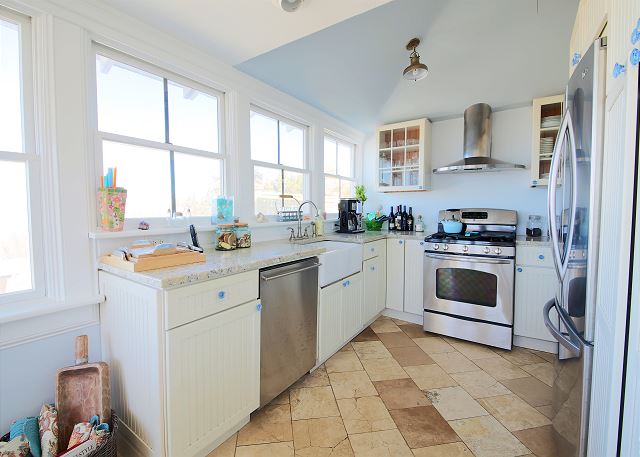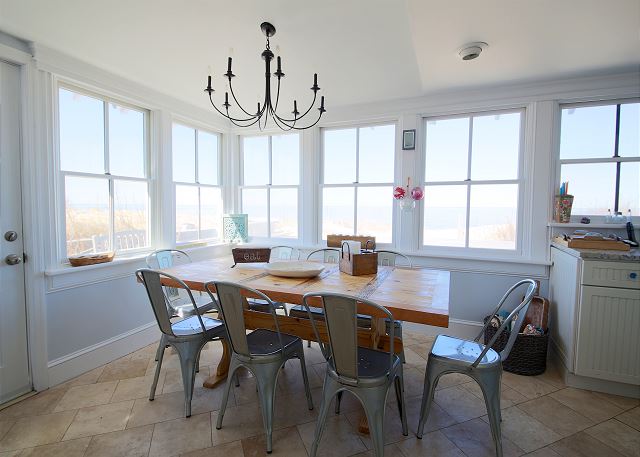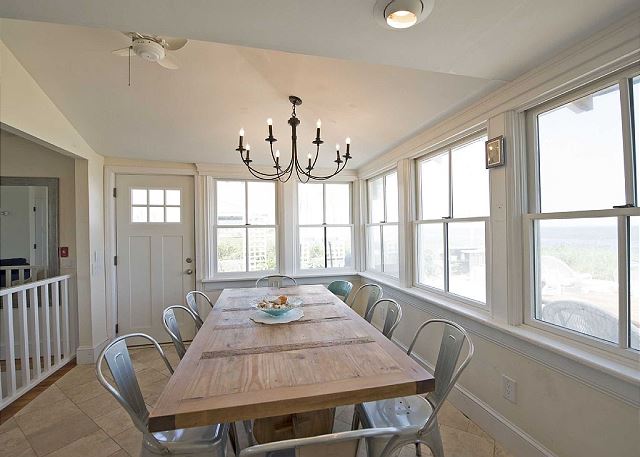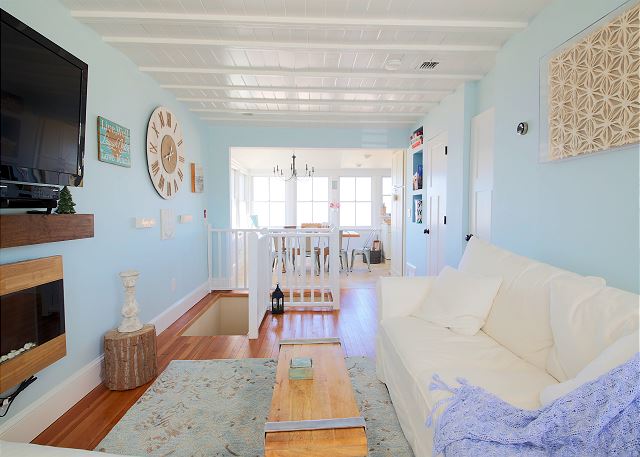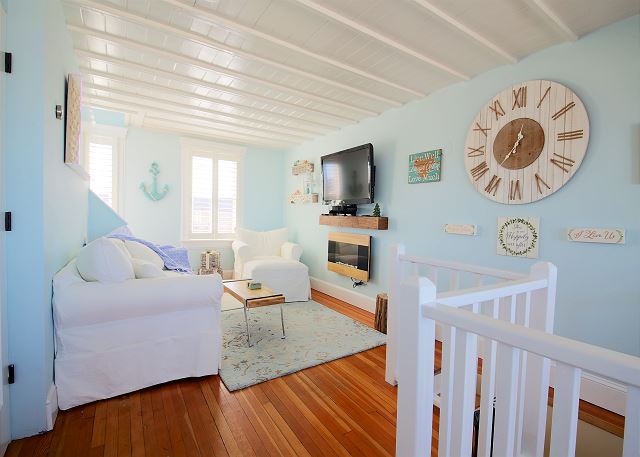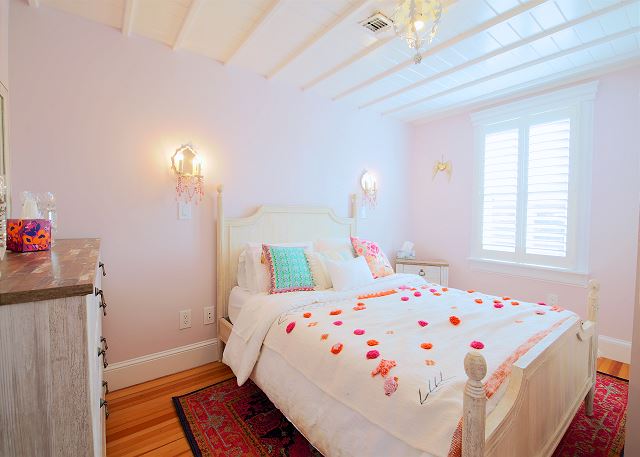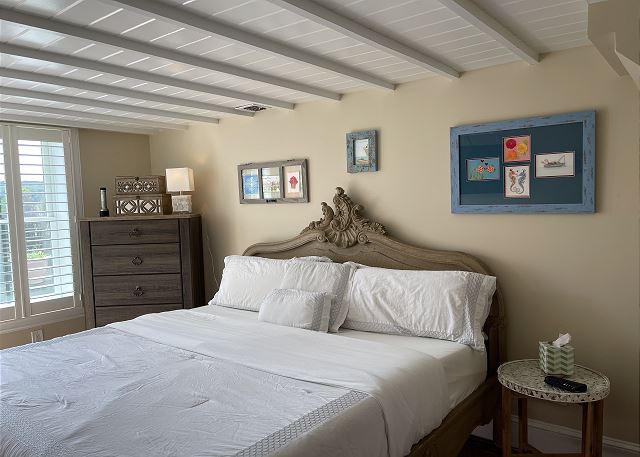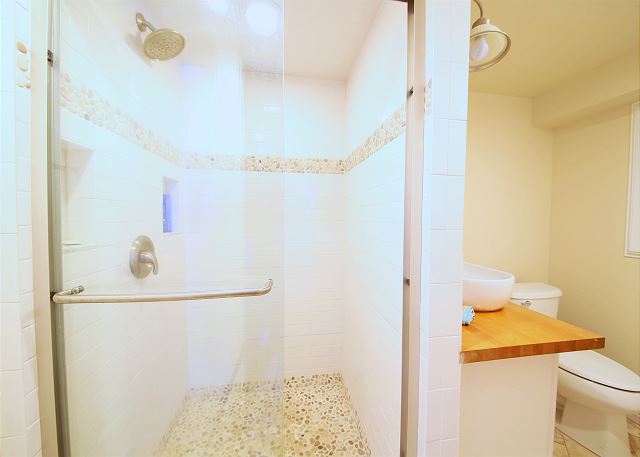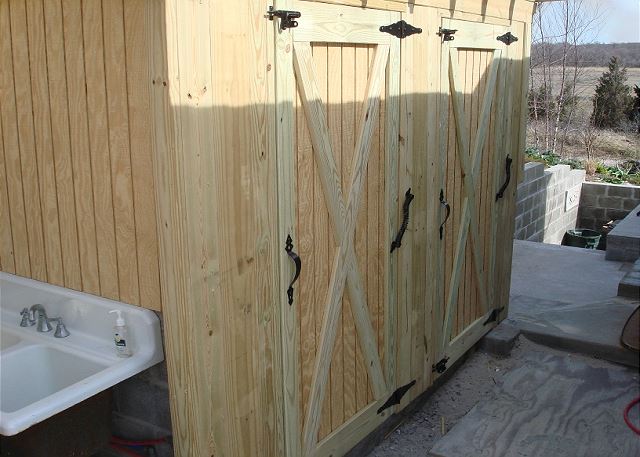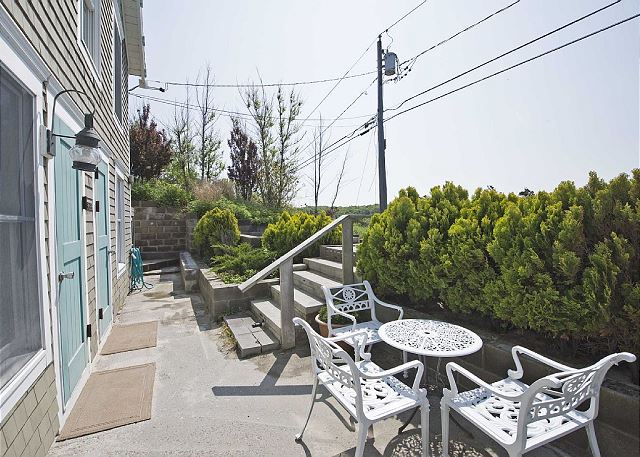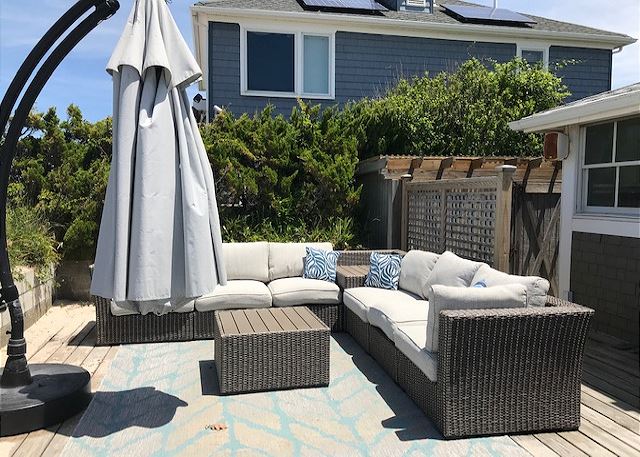 Description
When you rent this house, the house includes a private beach only owned to the house and is yours, very private!



This luxurious beach house is among our most desirable homes. This home was recently rebuilt and is only 2 years old. There are 3 bathrooms, 2 full baths, and an outdoor shower on deck. This home has central air and heat, so it's available all year round. Free wifi and cable TV and free parking. Enjoy the kayaks, paddle boards, fishing poles and bikes!



(please no cats as the owner is allergic)



(All our homes come complete with everything you need, just bring food & clothing)



Check out all our beautiful properties ,



This is the perfect getaway for any occasion. The vineyards (wine tasting) and farm stands are less than a mile away. There's a five star restaurant across the street with a tiki style bar. You're minutes away from the Tanger Outlet Mall, East Wind Day Spa, Atlantis Marine World, Splish Splash Water Park, Long Island Skydive, and so much more. Also, nearby are the Hamptons, Greenport, Shelter Island, Montauk and Fire Island.



Let us know if you need another home for friends and family; we have several other homes on this stretch of the beach.

See All our beach houses on Check out all our beautiful properties ,

(Monthly rates do not include utilities)
Calendar
October 2021

| S | M | T | W | T | F | S |
| --- | --- | --- | --- | --- | --- | --- |
| | | | | | 01 | 02 |
| 03 | 04 | 05 | 06 | 07 | 08 | 09 |
| 10 | 11 | 12 | 13 | 14 | 15 | 16 |
| 17 | 18 | 19 | 20 | 21 | 22 | 23 |
| 24 | 25 | 26 | 27 | 28 | 29 | 30 |
| 31 | | | | | | |
November 2021

| S | M | T | W | T | F | S |
| --- | --- | --- | --- | --- | --- | --- |
| | 01 | 02 | 03 | 04 | 05 | 06 |
| 07 | 08 | 09 | 10 | 11 | 12 | 13 |
| 14 | 15 | 16 | 17 | 18 | 19 | 20 |
| 21 | 22 | 23 | 24 | 25 | 26 | 27 |
| 28 | 29 | 30 | | | | |
December 2021

| S | M | T | W | T | F | S |
| --- | --- | --- | --- | --- | --- | --- |
| | | | 01 | 02 | 03 | 04 |
| 05 | 06 | 07 | 08 | 09 | 10 | 11 |
| 12 | 13 | 14 | 15 | 16 | 17 | 18 |
| 19 | 20 | 21 | 22 | 23 | 24 | 25 |
| 26 | 27 | 28 | 29 | 30 | 31 | |
January 2022

| S | M | T | W | T | F | S |
| --- | --- | --- | --- | --- | --- | --- |
| | | | | | | 01 |
| 02 | 03 | 04 | 05 | 06 | 07 | 08 |
| 09 | 10 | 11 | 12 | 13 | 14 | 15 |
| 16 | 17 | 18 | 19 | 20 | 21 | 22 |
| 23 | 24 | 25 | 26 | 27 | 28 | 29 |
| 30 | 31 | | | | | |
February 2022

| S | M | T | W | T | F | S |
| --- | --- | --- | --- | --- | --- | --- |
| | | 01 | 02 | 03 | 04 | 05 |
| 06 | 07 | 08 | 09 | 10 | 11 | 12 |
| 13 | 14 | 15 | 16 | 17 | 18 | 19 |
| 20 | 21 | 22 | 23 | 24 | 25 | 26 |
| 27 | 28 | | | | | |
March 2022

| S | M | T | W | T | F | S |
| --- | --- | --- | --- | --- | --- | --- |
| | | 01 | 02 | 03 | 04 | 05 |
| 06 | 07 | 08 | 09 | 10 | 11 | 12 |
| 13 | 14 | 15 | 16 | 17 | 18 | 19 |
| 20 | 21 | 22 | 23 | 24 | 25 | 26 |
| 27 | 28 | 29 | 30 | 31 | | |
April 2022

| S | M | T | W | T | F | S |
| --- | --- | --- | --- | --- | --- | --- |
| | | | | | 01 | 02 |
| 03 | 04 | 05 | 06 | 07 | 08 | 09 |
| 10 | 11 | 12 | 13 | 14 | 15 | 16 |
| 17 | 18 | 19 | 20 | 21 | 22 | 23 |
| 24 | 25 | 26 | 27 | 28 | 29 | 30 |
May 2022

| S | M | T | W | T | F | S |
| --- | --- | --- | --- | --- | --- | --- |
| 01 | 02 | 03 | 04 | 05 | 06 | 07 |
| 08 | 09 | 10 | 11 | 12 | 13 | 14 |
| 15 | 16 | 17 | 18 | 19 | 20 | 21 |
| 22 | 23 | 24 | 25 | 26 | 27 | 28 |
| 29 | 30 | 31 | | | | |
June 2022

| S | M | T | W | T | F | S |
| --- | --- | --- | --- | --- | --- | --- |
| | | | 01 | 02 | 03 | 04 |
| 05 | 06 | 07 | 08 | 09 | 10 | 11 |
| 12 | 13 | 14 | 15 | 16 | 17 | 18 |
| 19 | 20 | 21 | 22 | 23 | 24 | 25 |
| 26 | 27 | 28 | 29 | 30 | | |
July 2022

| S | M | T | W | T | F | S |
| --- | --- | --- | --- | --- | --- | --- |
| | | | | | 01 | 02 |
| 03 | 04 | 05 | 06 | 07 | 08 | 09 |
| 10 | 11 | 12 | 13 | 14 | 15 | 16 |
| 17 | 18 | 19 | 20 | 21 | 22 | 23 |
| 24 | 25 | 26 | 27 | 28 | 29 | 30 |
| 31 | | | | | | |
August 2022

| S | M | T | W | T | F | S |
| --- | --- | --- | --- | --- | --- | --- |
| | 01 | 02 | 03 | 04 | 05 | 06 |
| 07 | 08 | 09 | 10 | 11 | 12 | 13 |
| 14 | 15 | 16 | 17 | 18 | 19 | 20 |
| 21 | 22 | 23 | 24 | 25 | 26 | 27 |
| 28 | 29 | 30 | 31 | | | |
September 2022

| S | M | T | W | T | F | S |
| --- | --- | --- | --- | --- | --- | --- |
| | | | | 01 | 02 | 03 |
| 04 | 05 | 06 | 07 | 08 | 09 | 10 |
| 11 | 12 | 13 | 14 | 15 | 16 | 17 |
| 18 | 19 | 20 | 21 | 22 | 23 | 24 |
| 25 | 26 | 27 | 28 | 29 | 30 | |
Available
Unavailable
Check-In Only
Check-Out Only
Seasonal Rates
| Date Range | Daily | Weekly | Monthly |
| --- | --- | --- | --- |
* Seasonal rates are only estimates and do not reflect taxes or additional fees.
Location
Guest Reviews of
Diana Beach House in heart of North Fork Hamptons (The Diana)
Wading River, NY
---
Vacation Rental Reviews by
stars based on
Vacation time
Review by
We had a wonderful time. Everything was great and we can't wait to be back!!!!
5 out of 5 stars
Wonderful!
Review by
We sure timed this right. Not one other person on the beach for the 3 days we stayed! Private, quiet. Beds were very comfortable. Kitchen was stocked with what you need. Good water pressure in showers. wifi and smart TV was great on a rainy day. Near stores, restaurants, parks. We would return. For older folks be aware there are alot of stairs.
5 out of 5 stars
The best
Review by
Joanne D.
Always great with Ginnie and Debbie
5 out of 5 stars
Wonderful relaxing Thanksgiving!
Review by
We had a wonderful stay at The Diana beach house. The beds are comfy, the house is cozy and the kitchen is well stocked. It made Thanksgiving dinner very easy. I would recommend having an SUV this time of year as the water on the road got high at one point. The view of the ocean is by far the best part. We'll definitely be back again!
5 out of 5 stars
Perfect Relaxing Weekend!
Review by
Amy M.
My husband's daughter lives in New York and we surprised him with a Father's Day weekend stay at The Diana on the North Fork of The Hamptons. We were astounded at the private and stunning view offered from the deck. To say it was relaxing doesn't quite sum it up. We fell asleep sitting in adirondack chairs overlooking the water one afternoon. We also enjoyed the fantastic nearby restaurants (especially La Plage which we walked to from the house). Our days began and ended with walks on the beach with our dog who was also allowed to join us for the stay. The home was clean, well-appointed and the bed was very comfortable. Any questions we had were promptly answered - even late into the evening of our arrival. We felt so lucky to find this place and highly recommend it! Our daughter returned to NYC via the bus which conveniently picked her up nearby. It was a perfect weekend! The Diana is a winner and we plan to return!
5 out of 5 stars
Amazing week in August
Review by
Jordan F.
Beautiful house and property, wonderful experience throughout. Thank you!!
5 out of 5 stars
Contact Us