Heron Bay #414 (Condo)
3 Bedroom(s) | 2.5 Bathroom(s) | Sleeps 8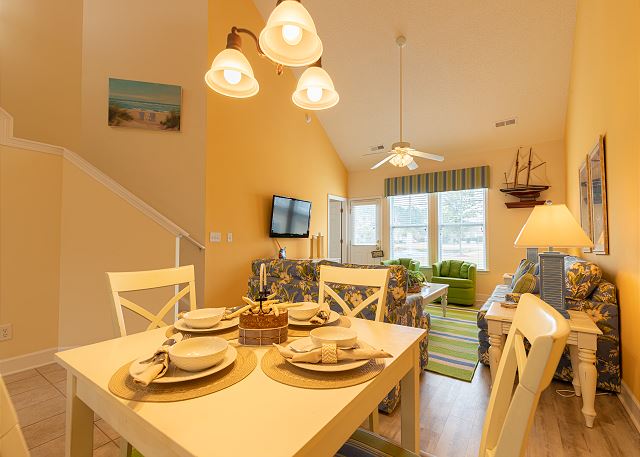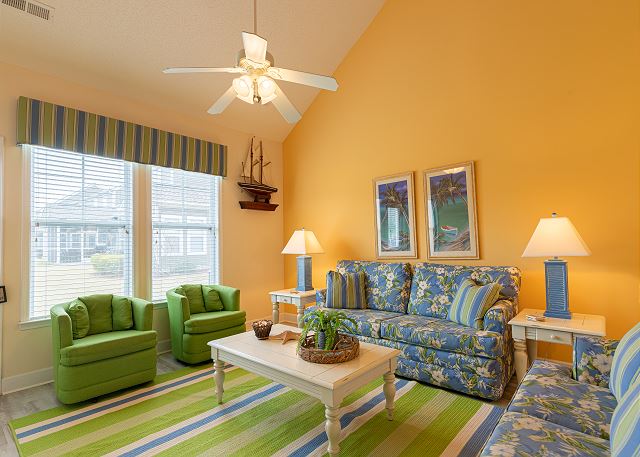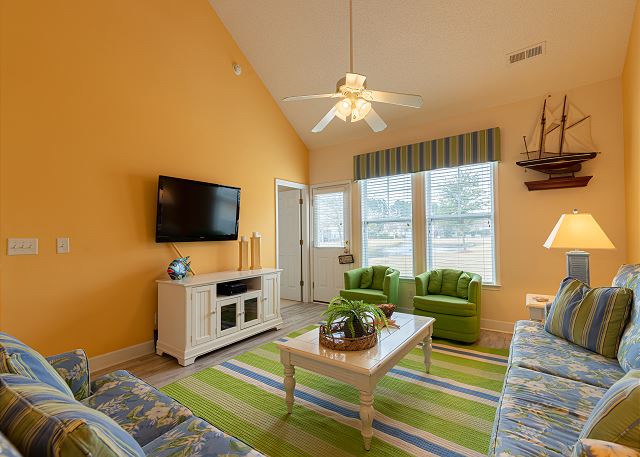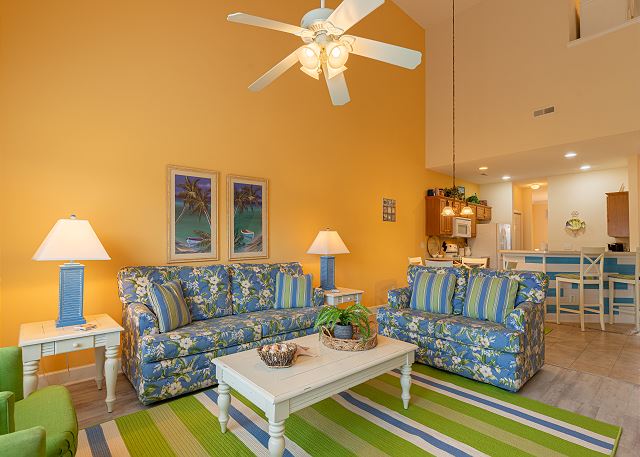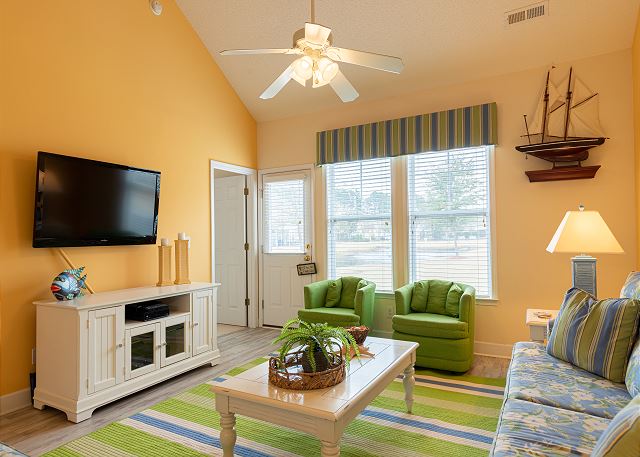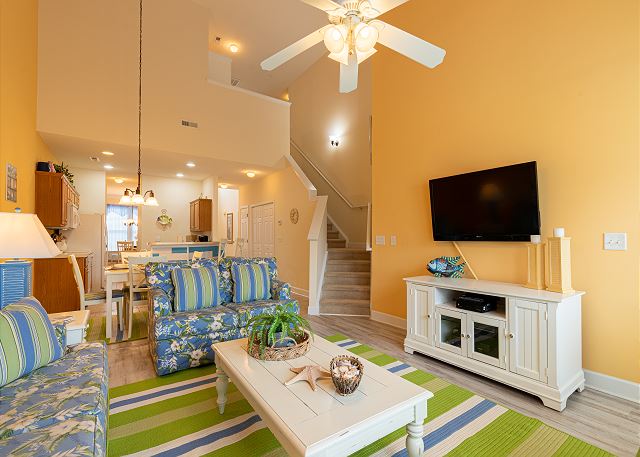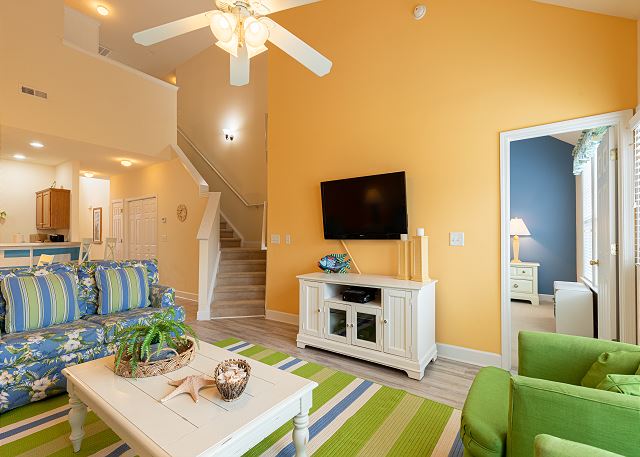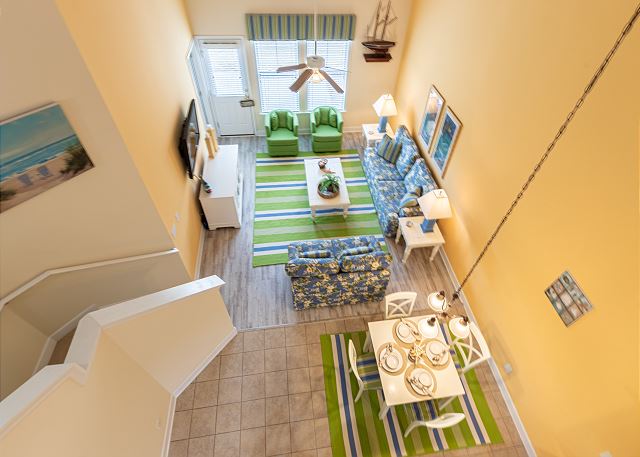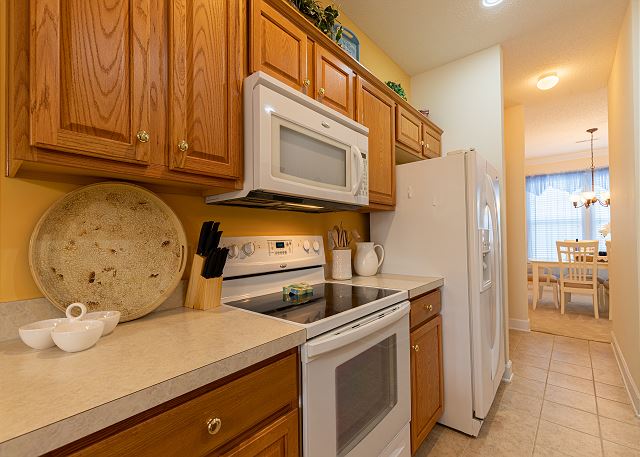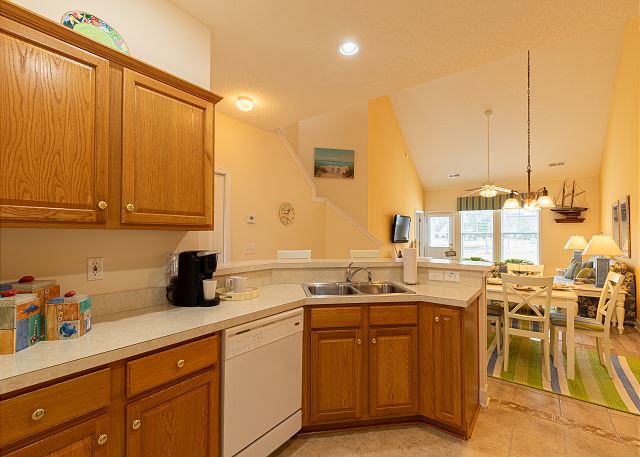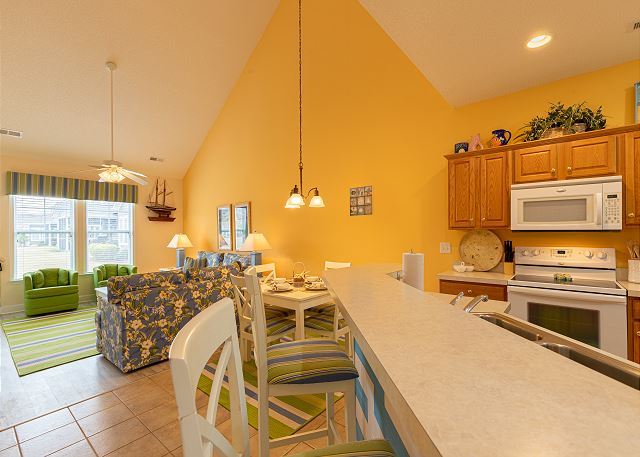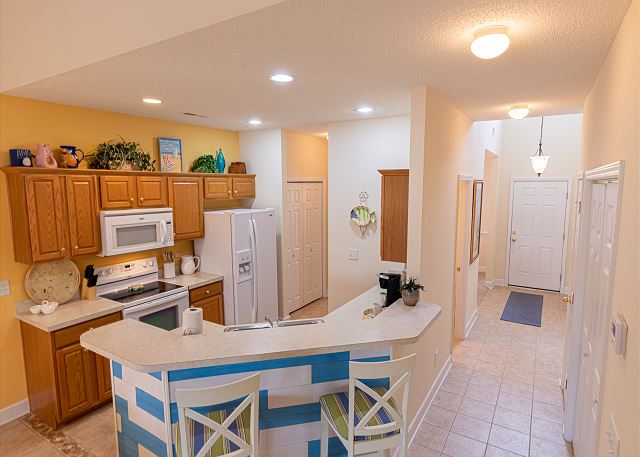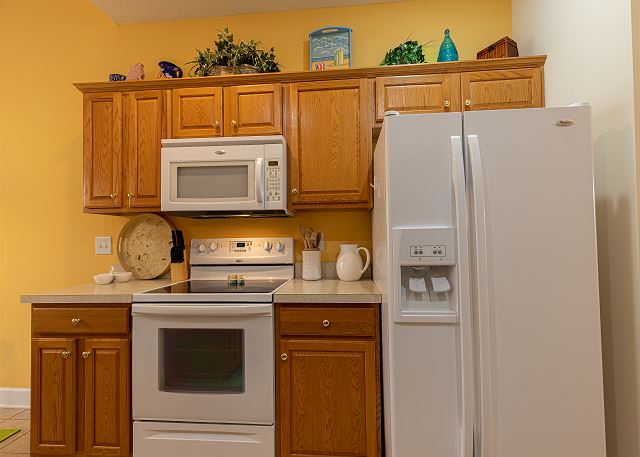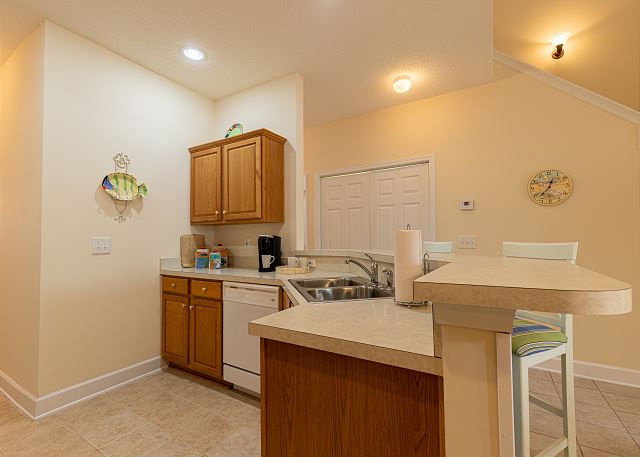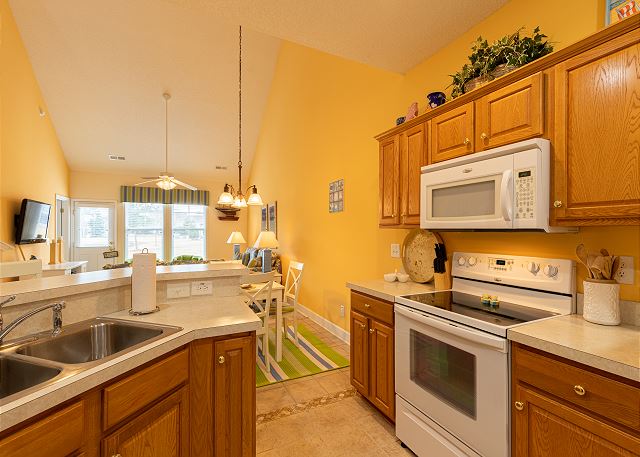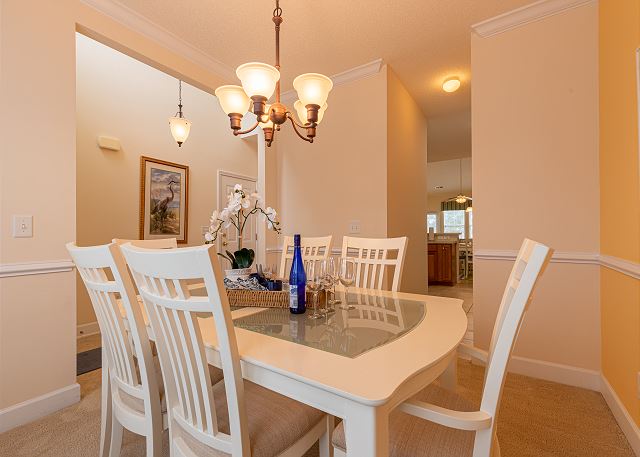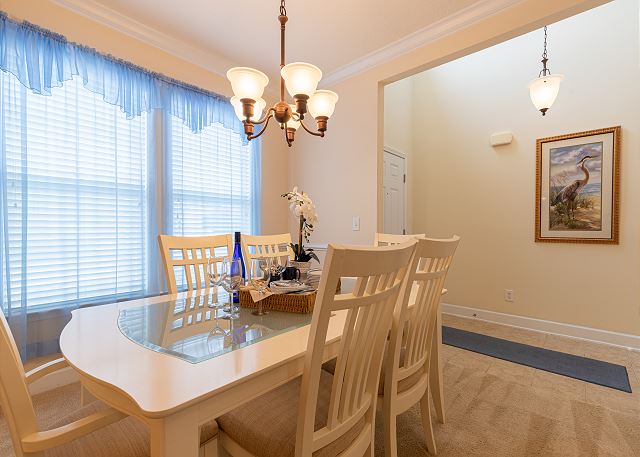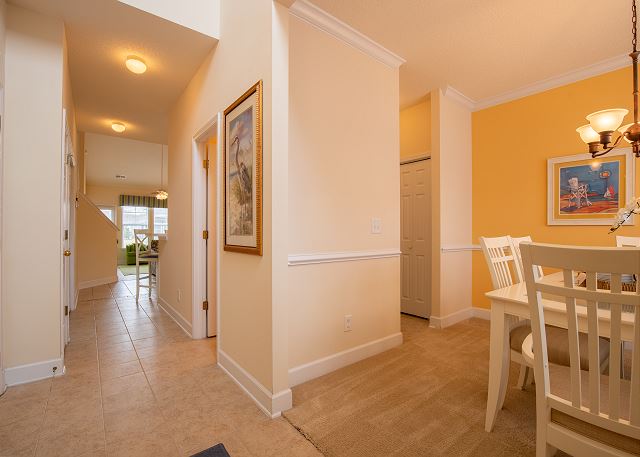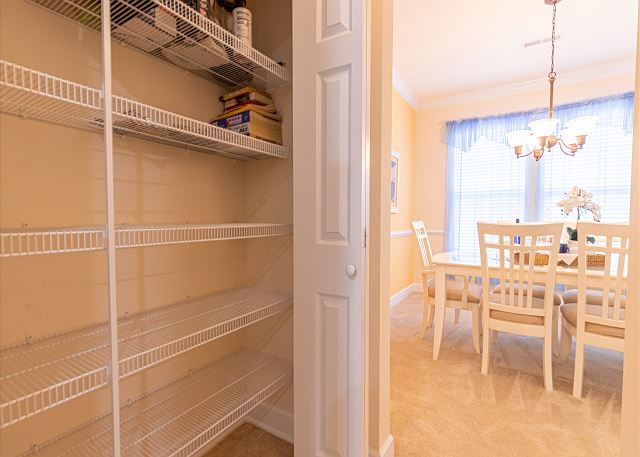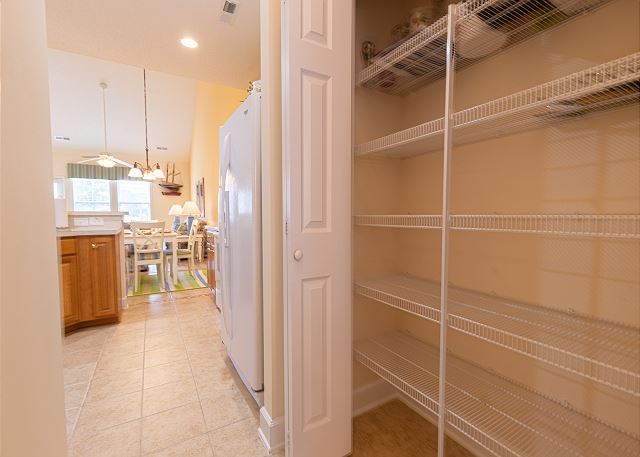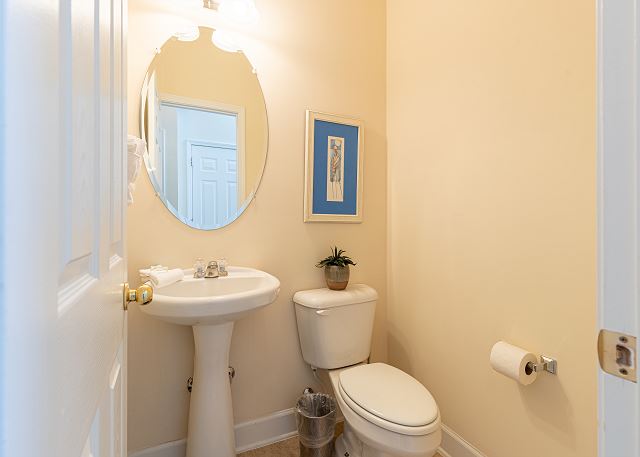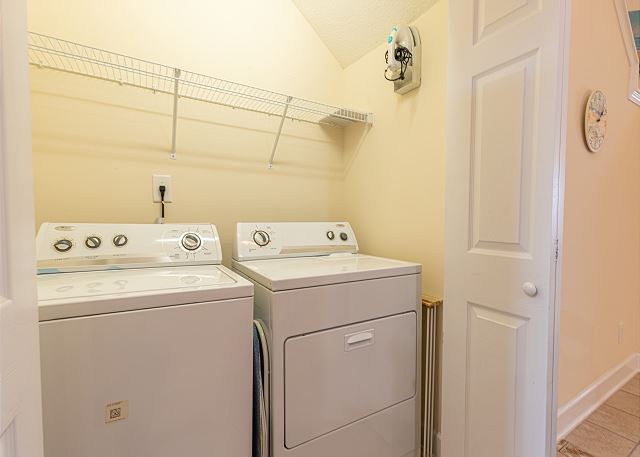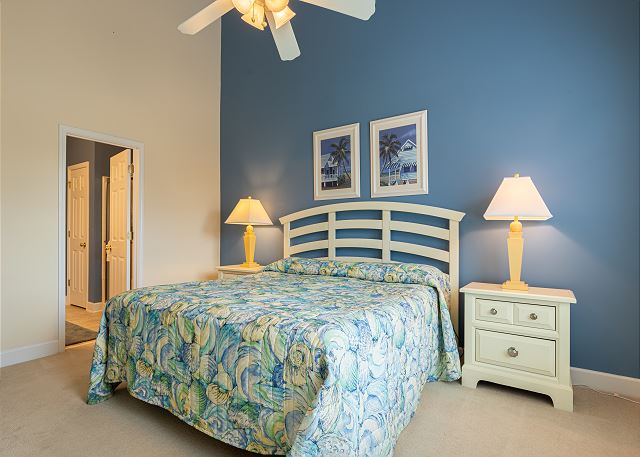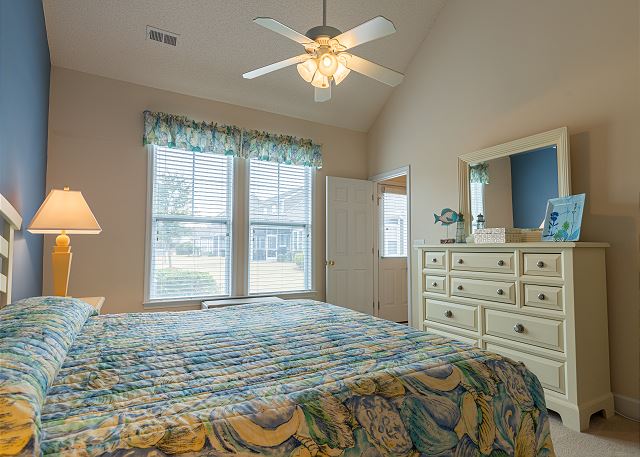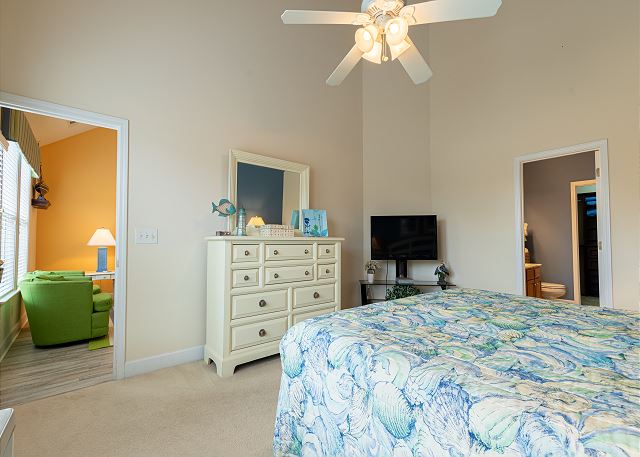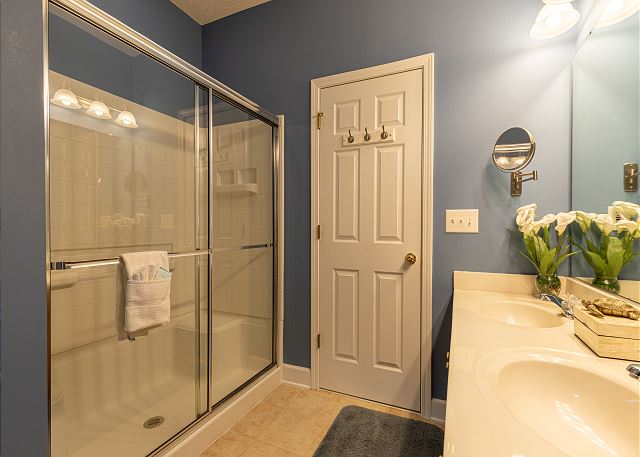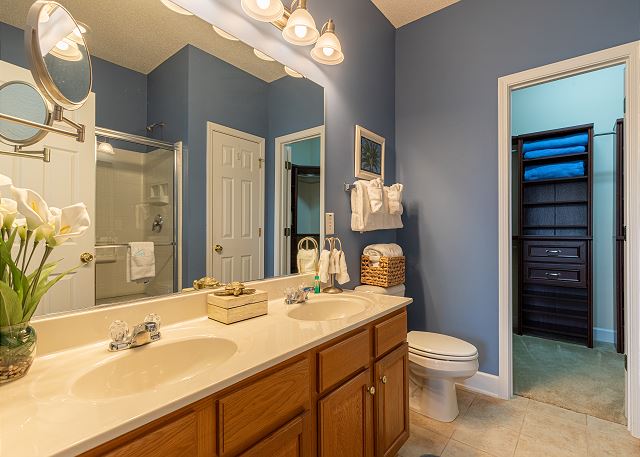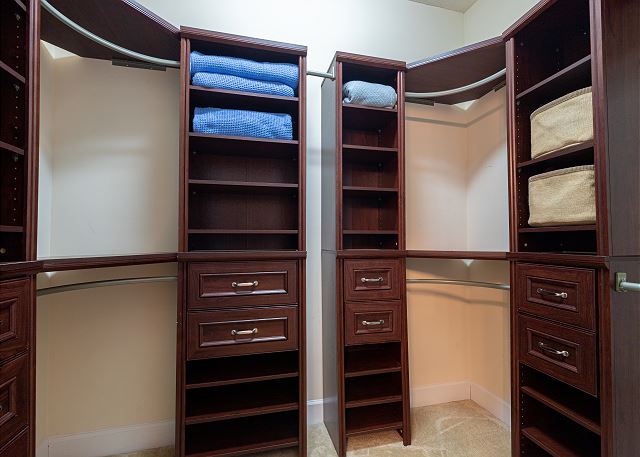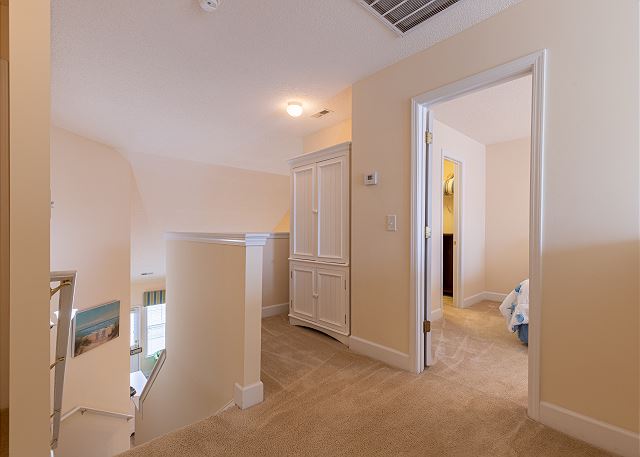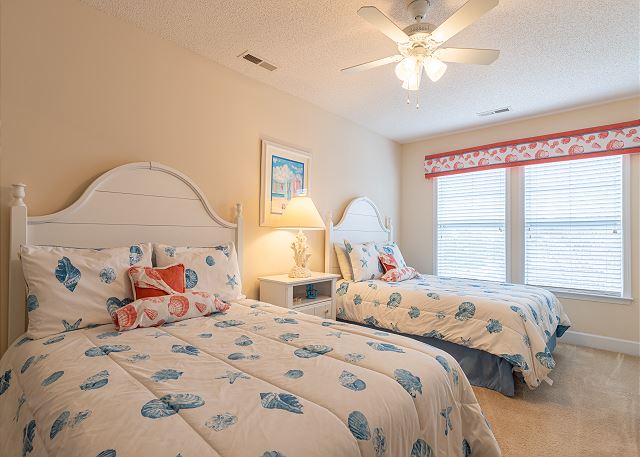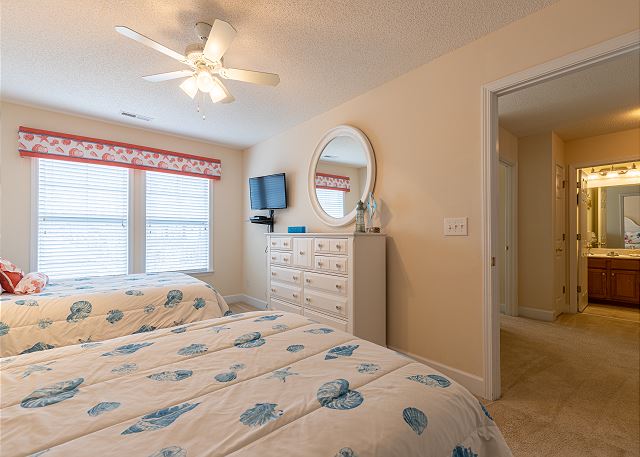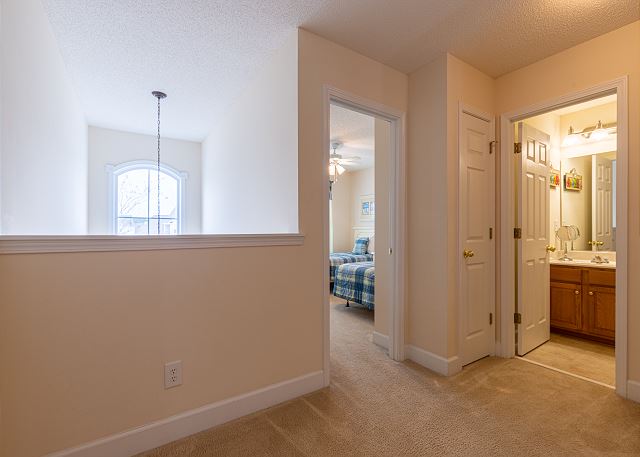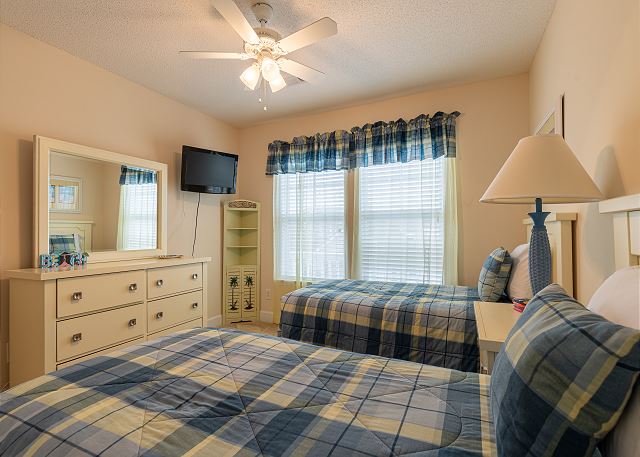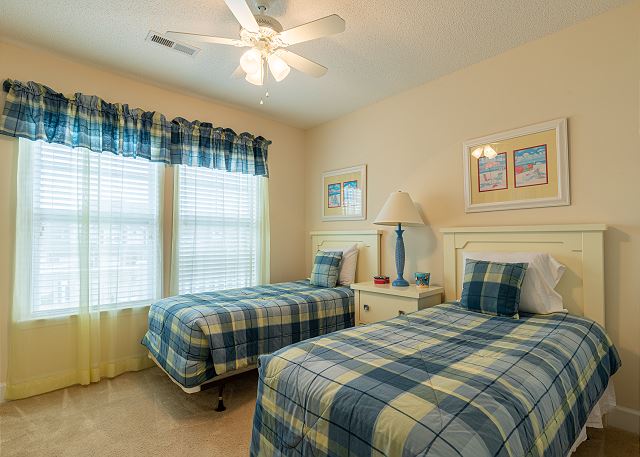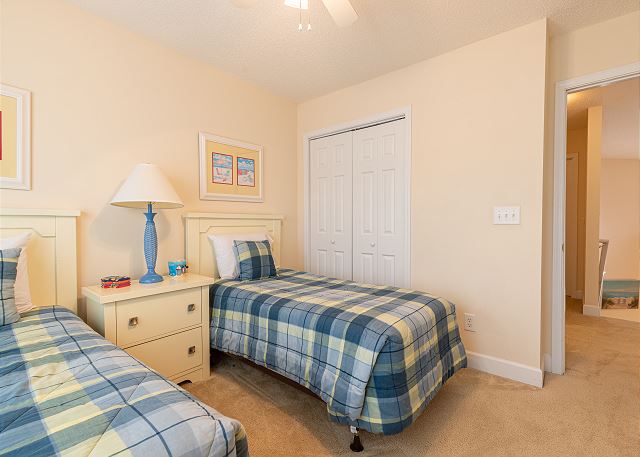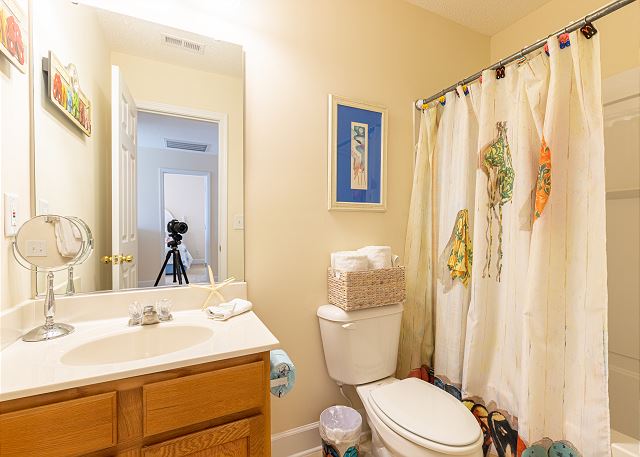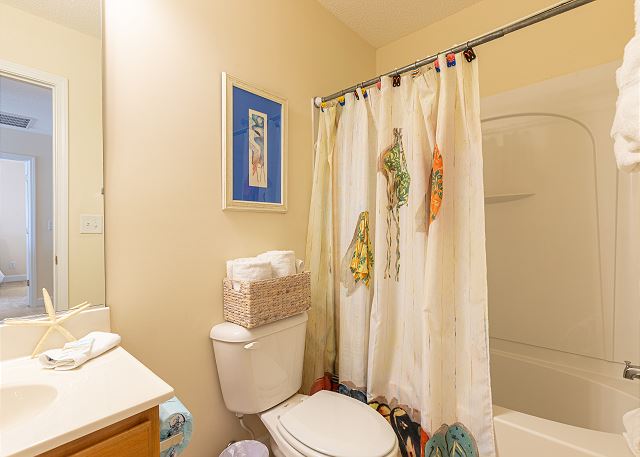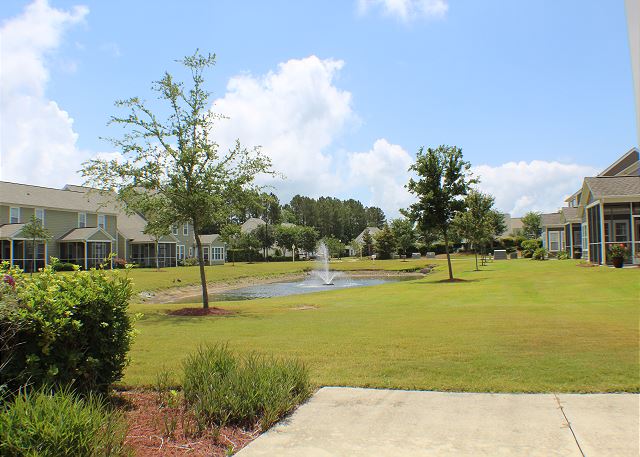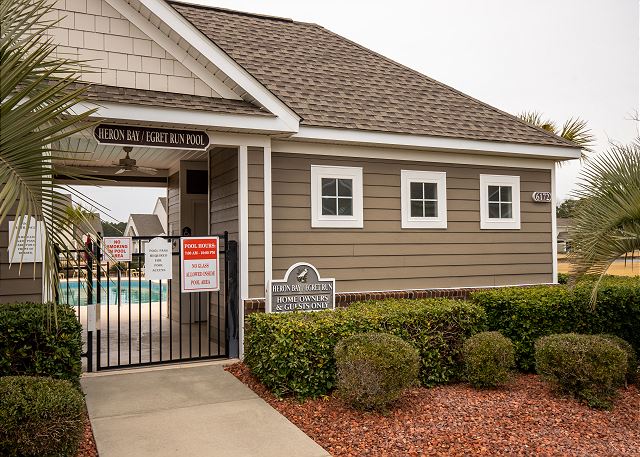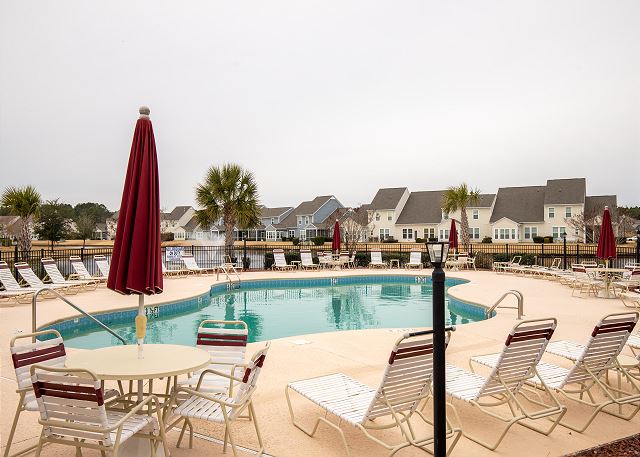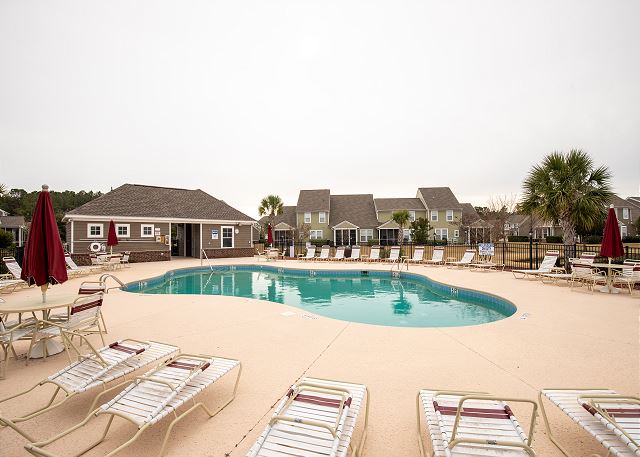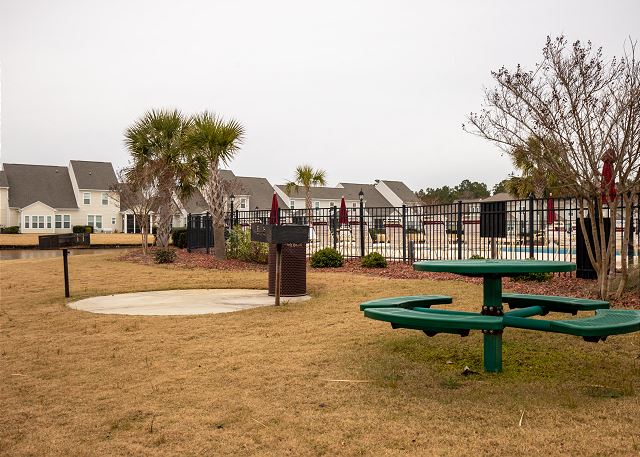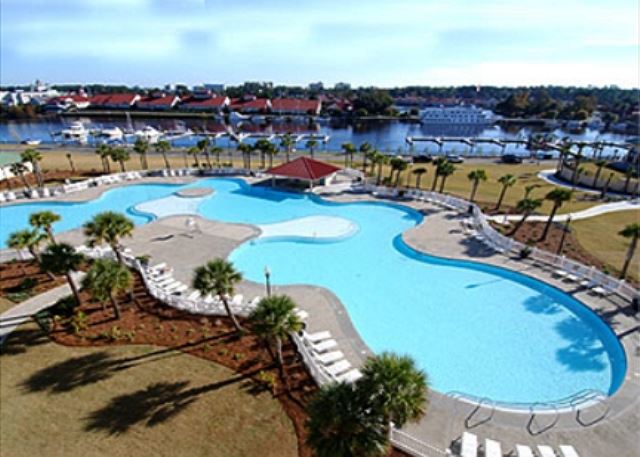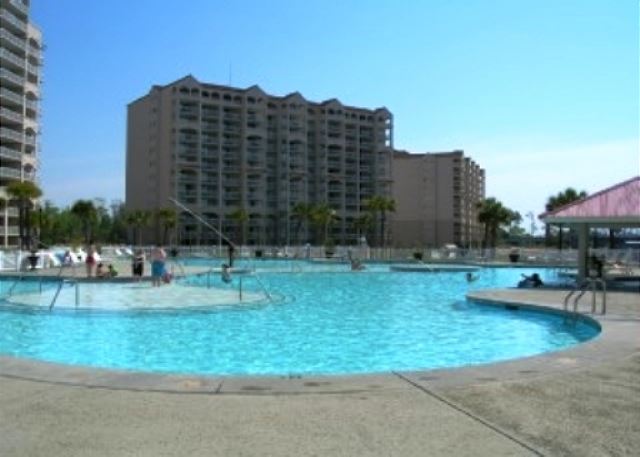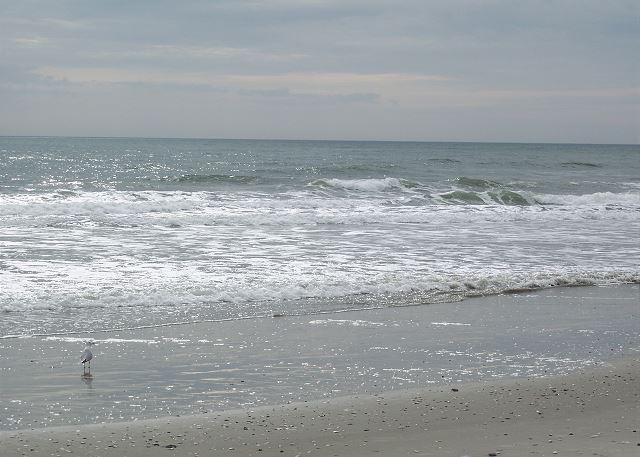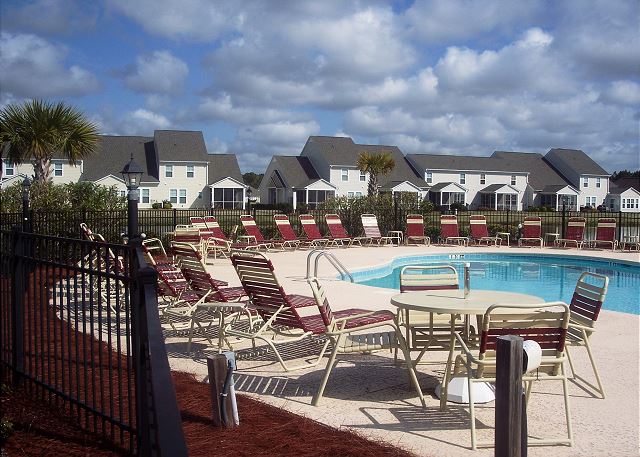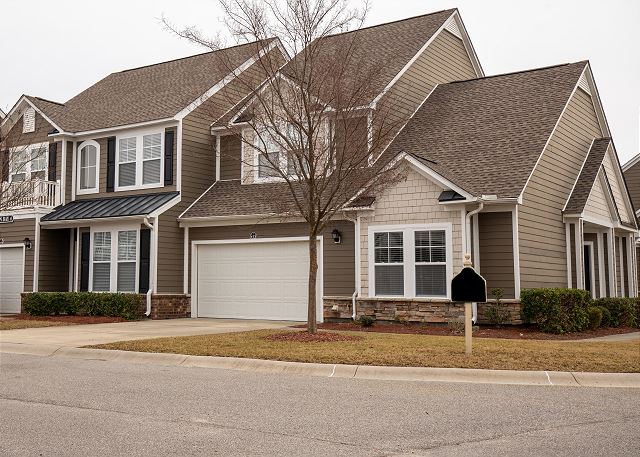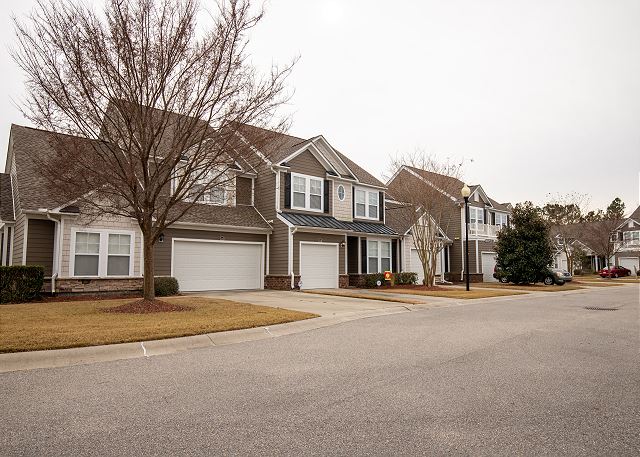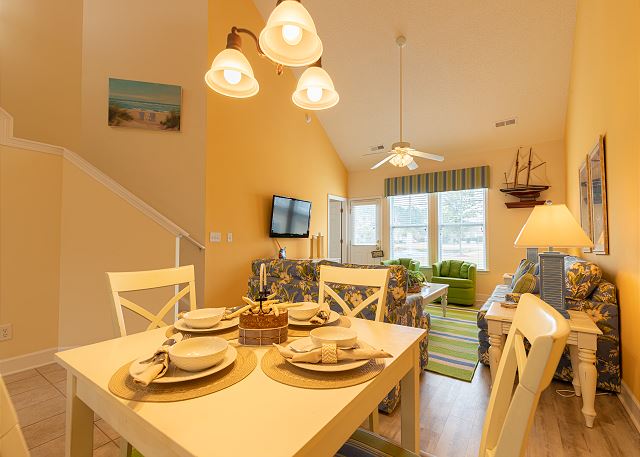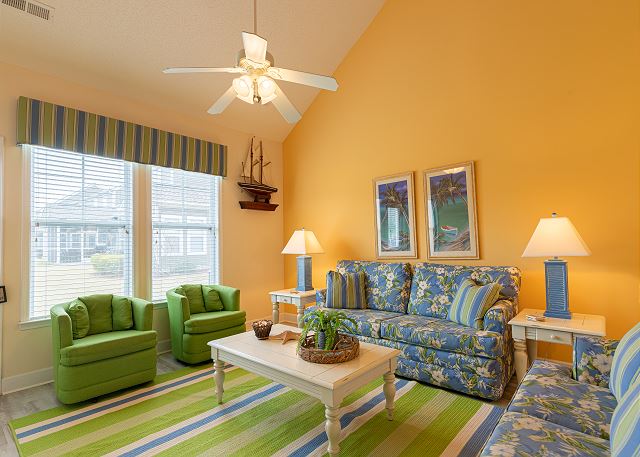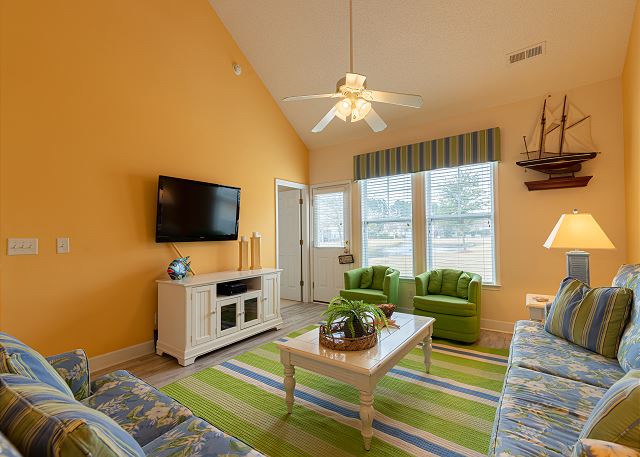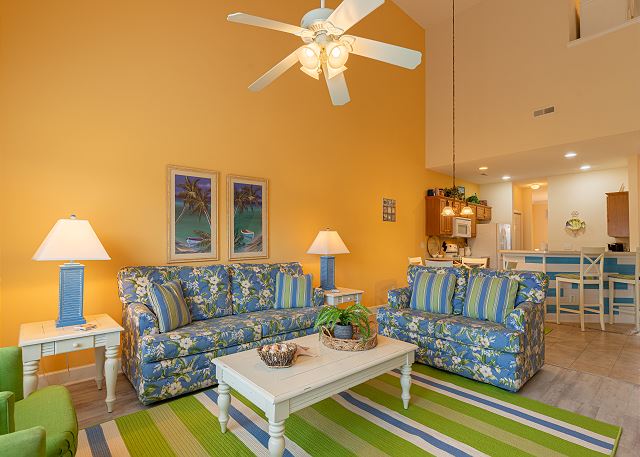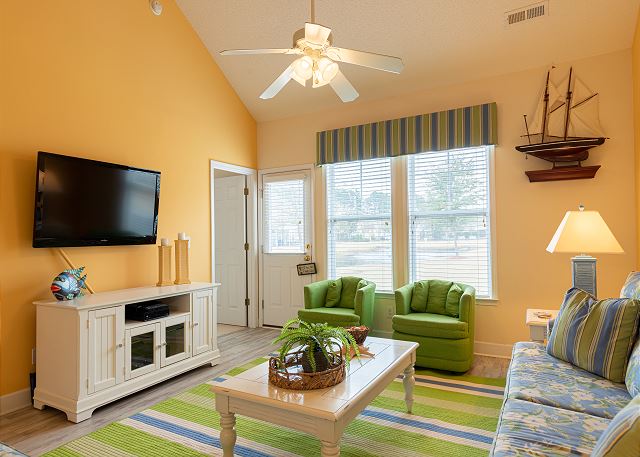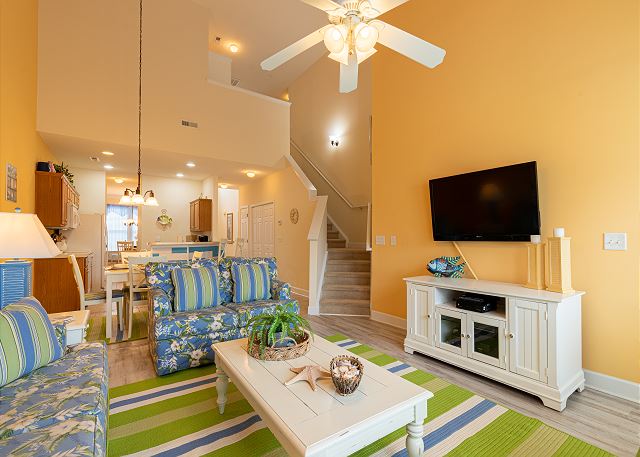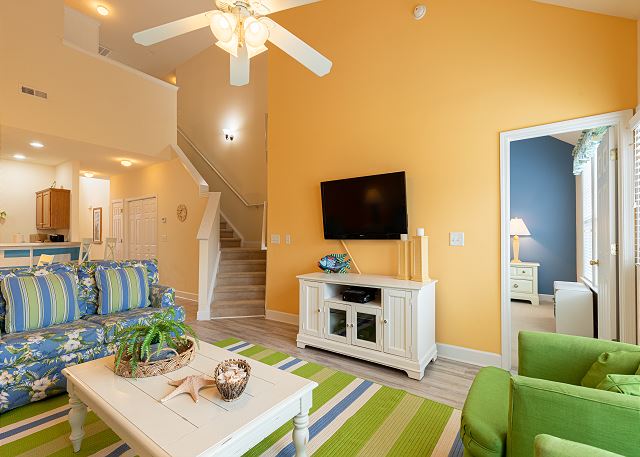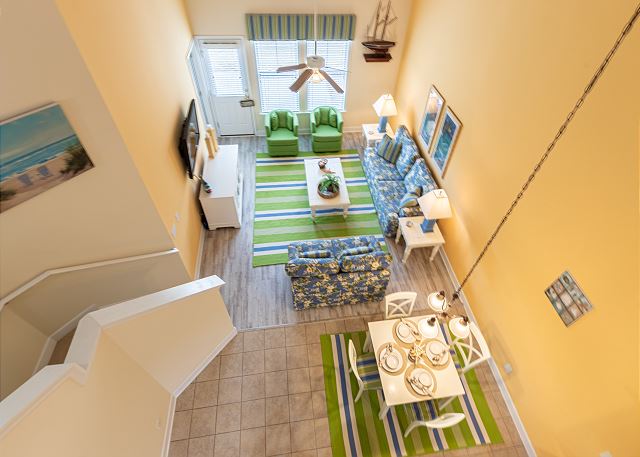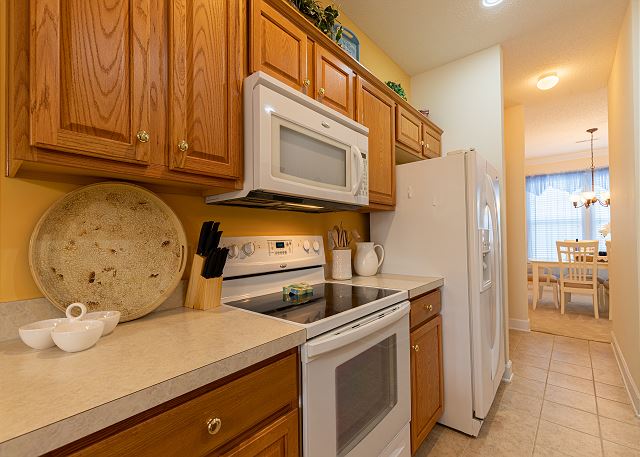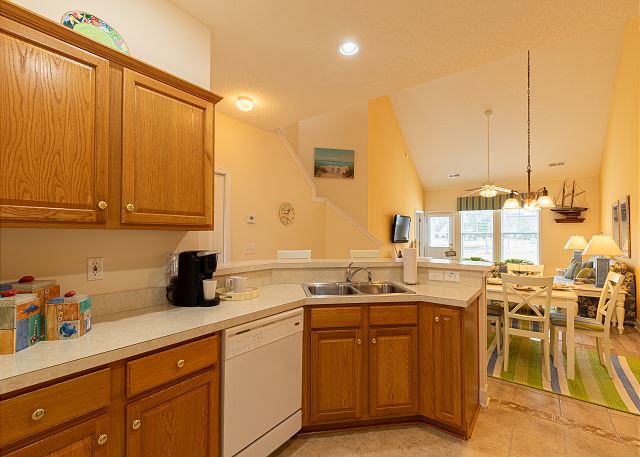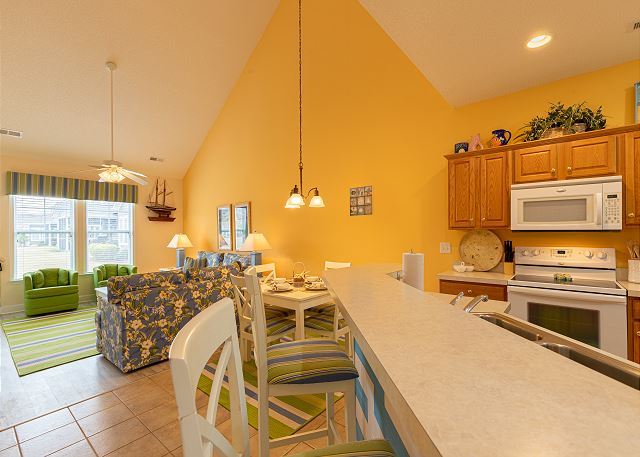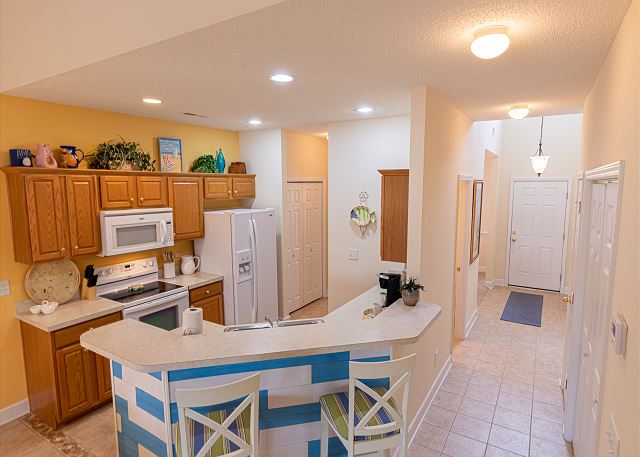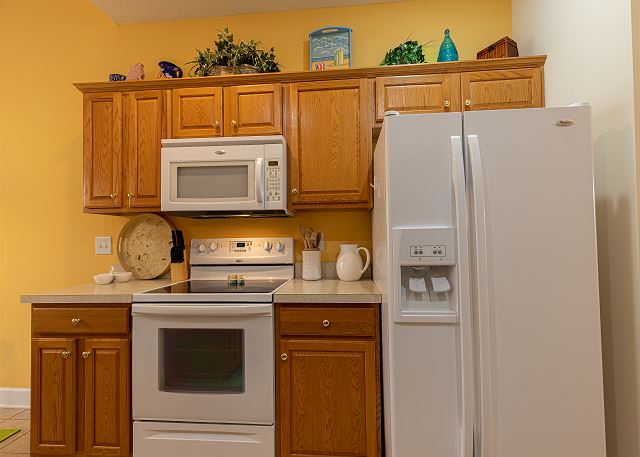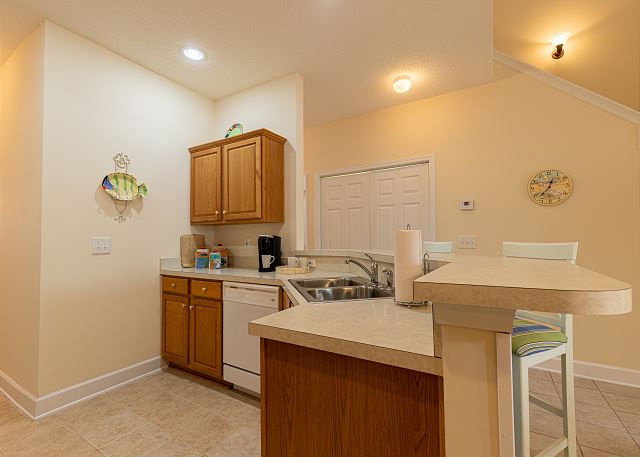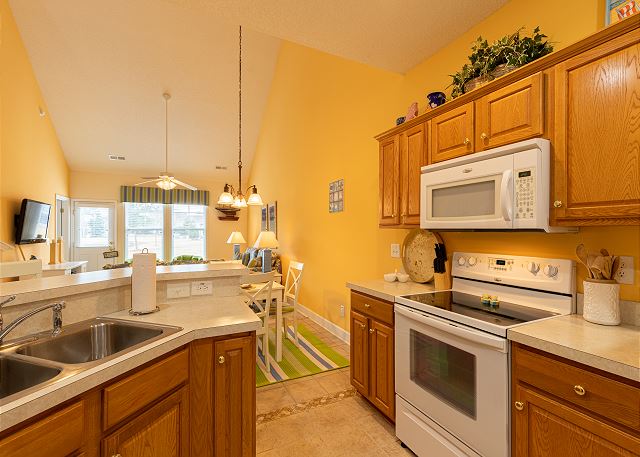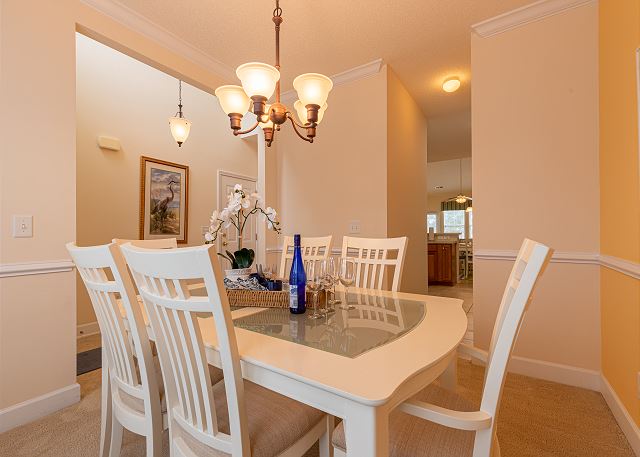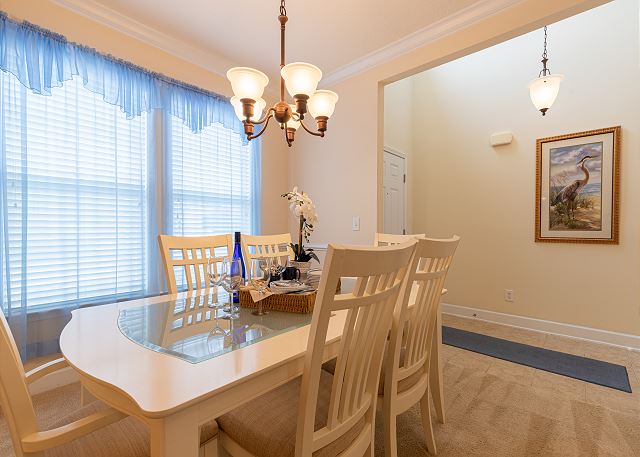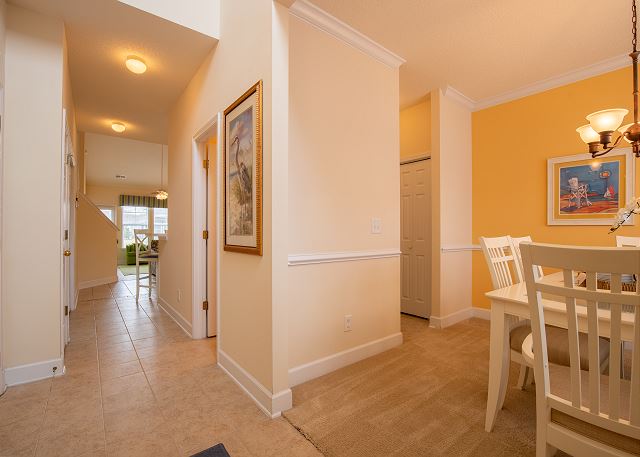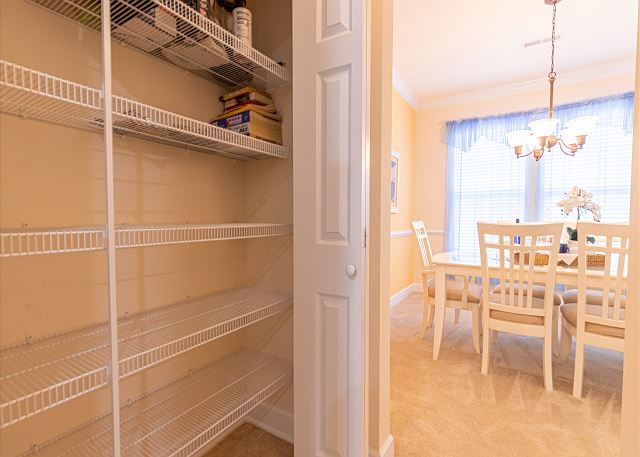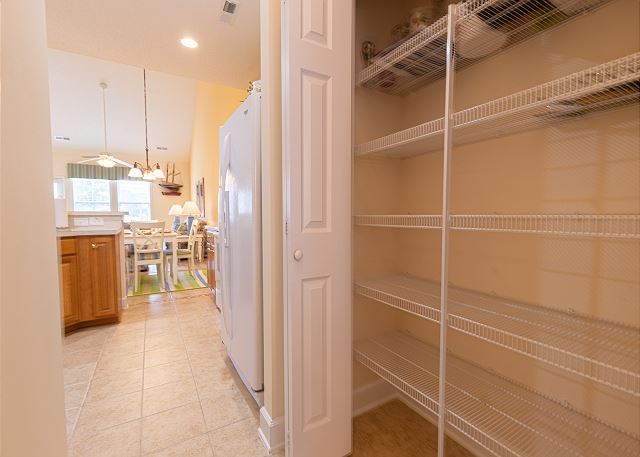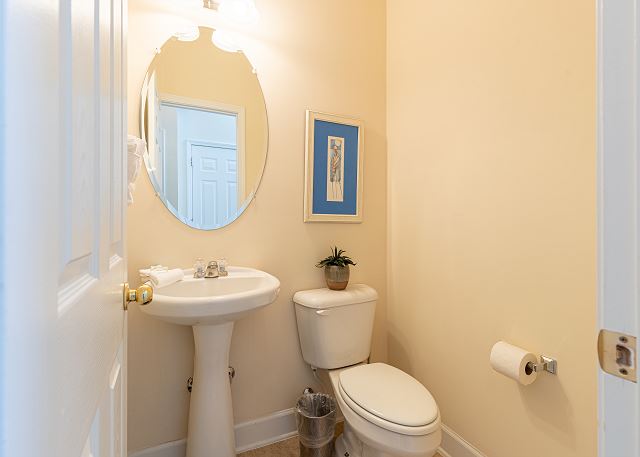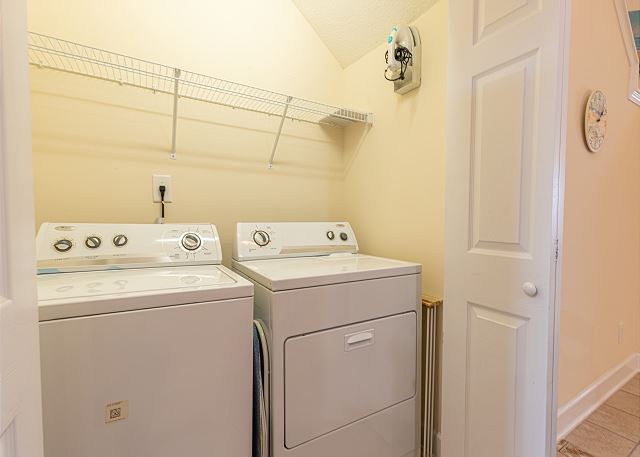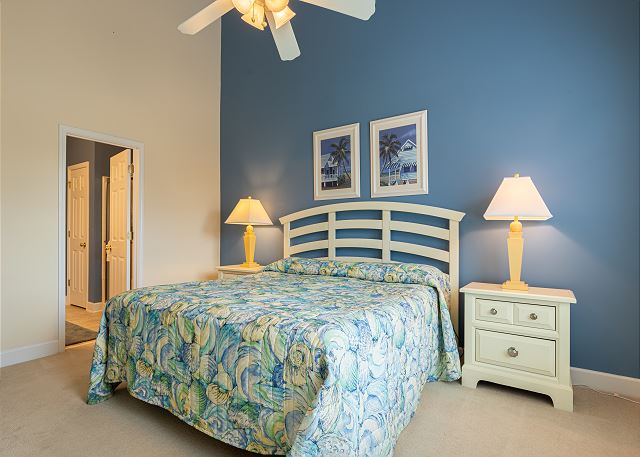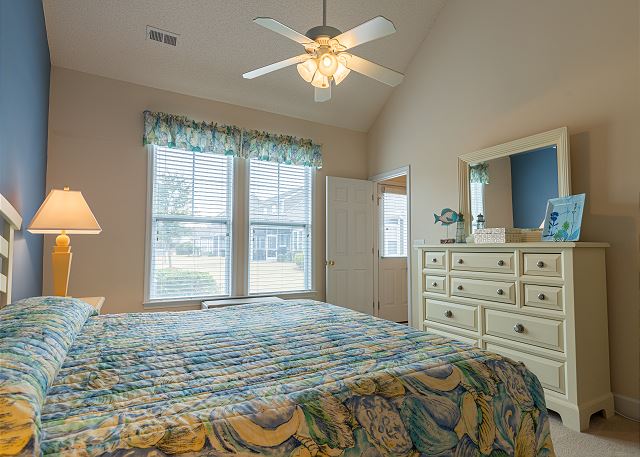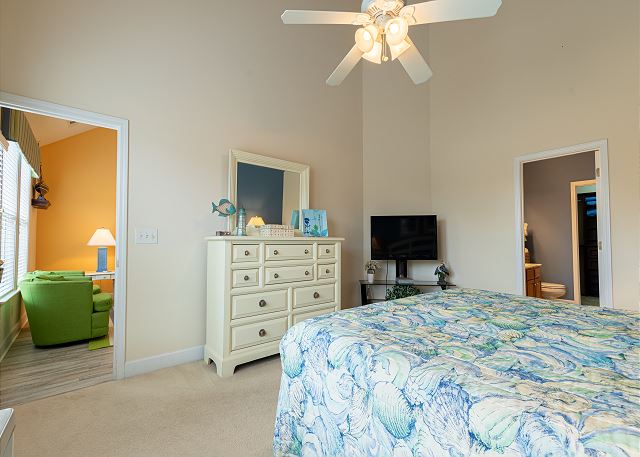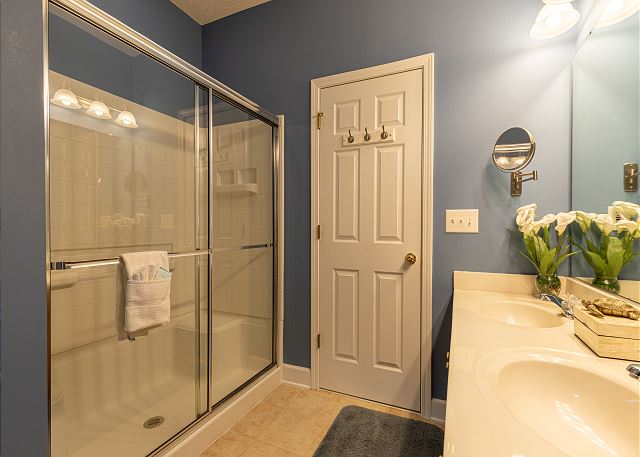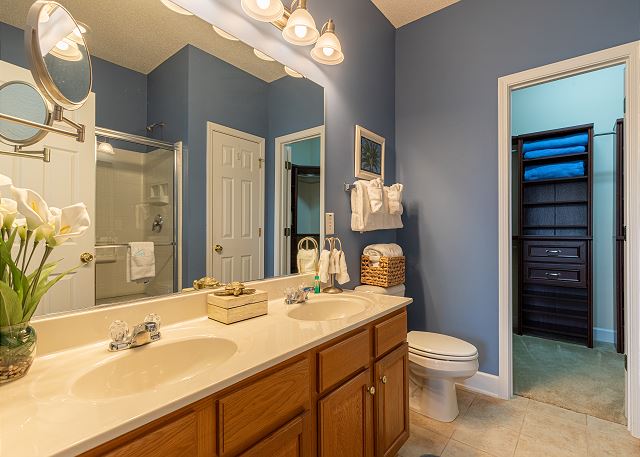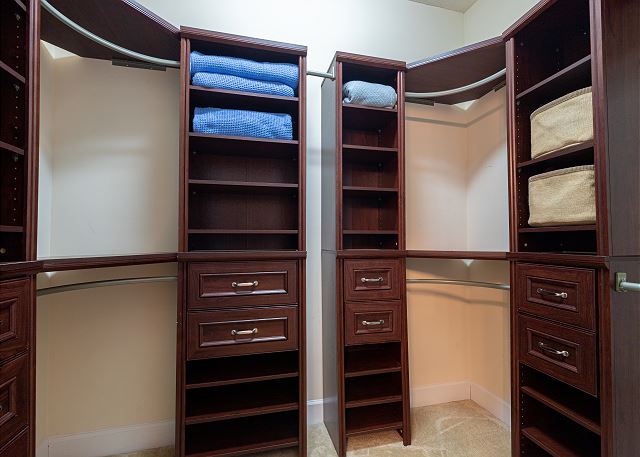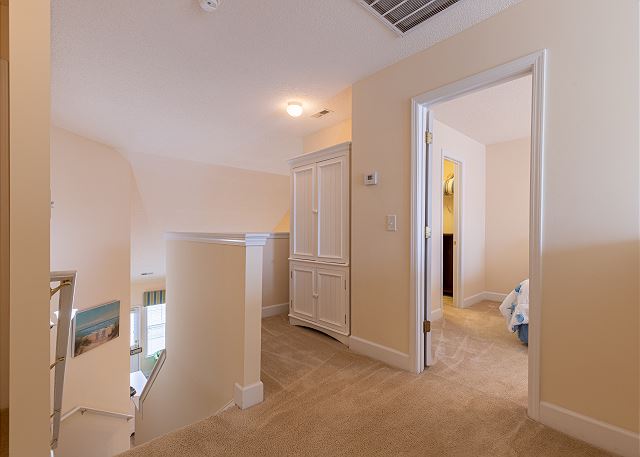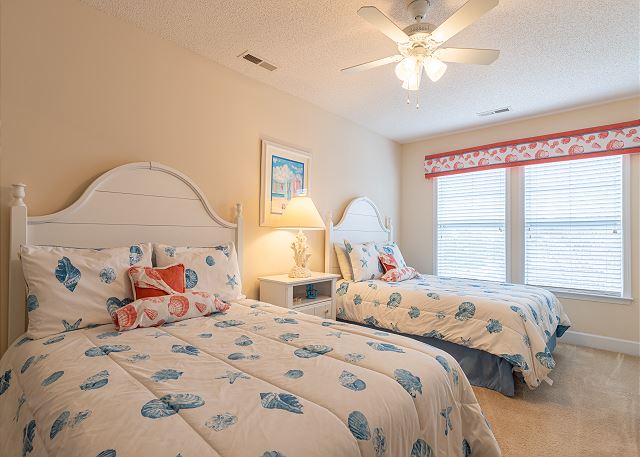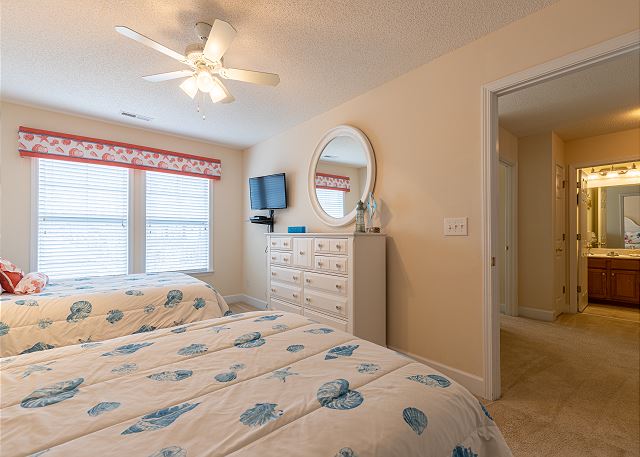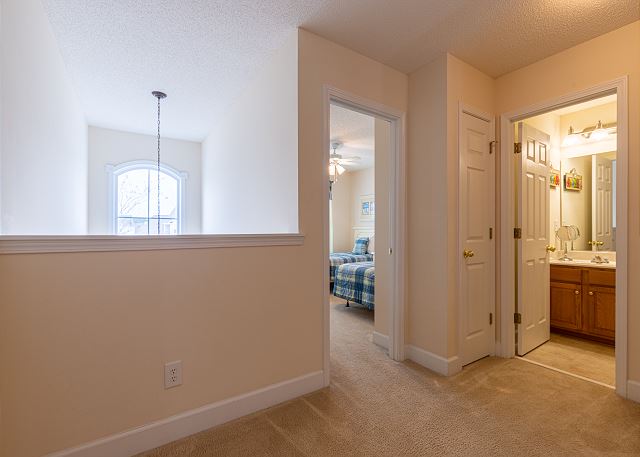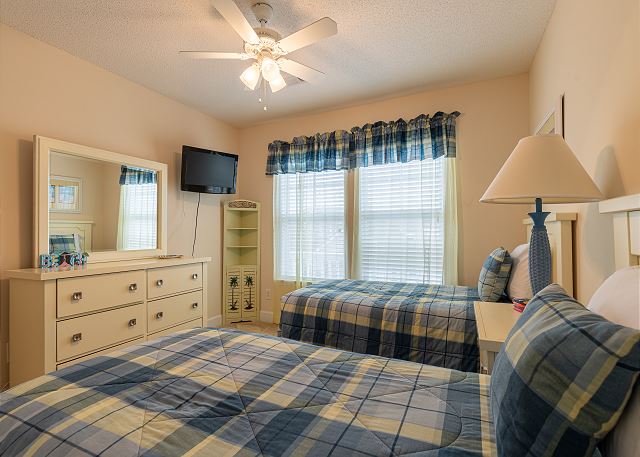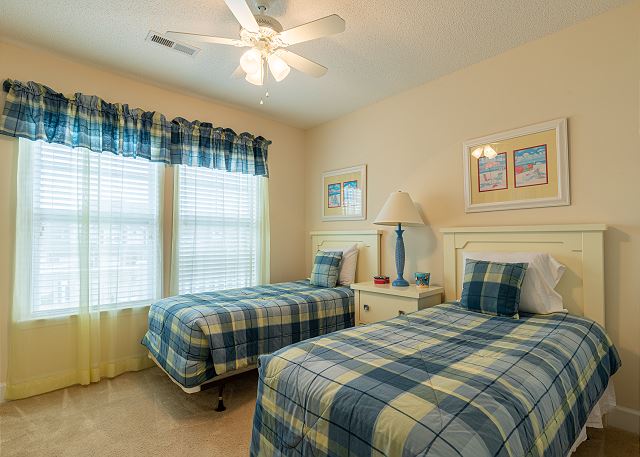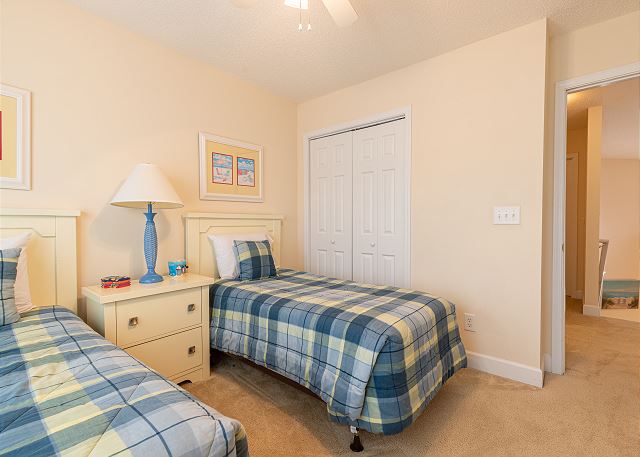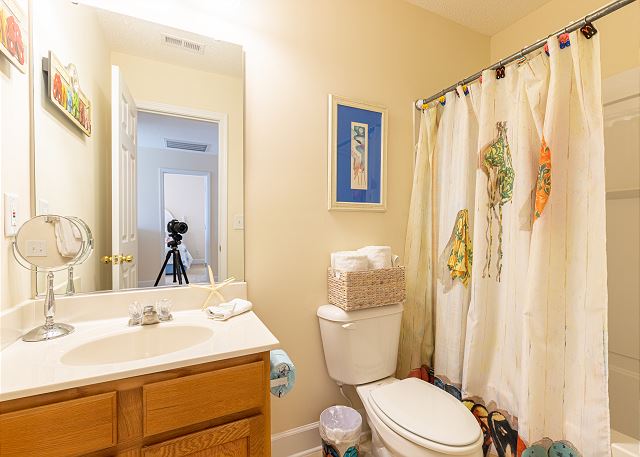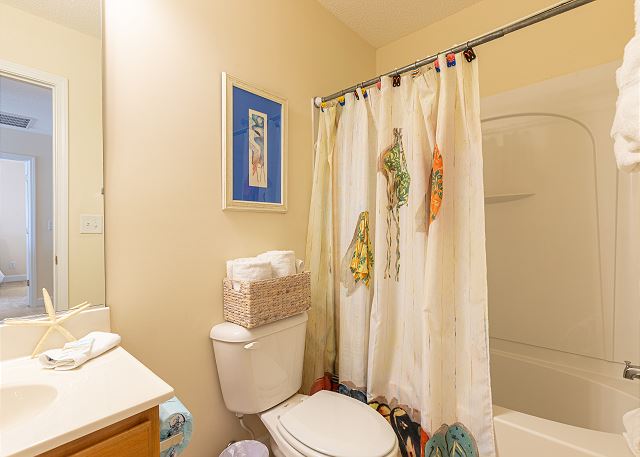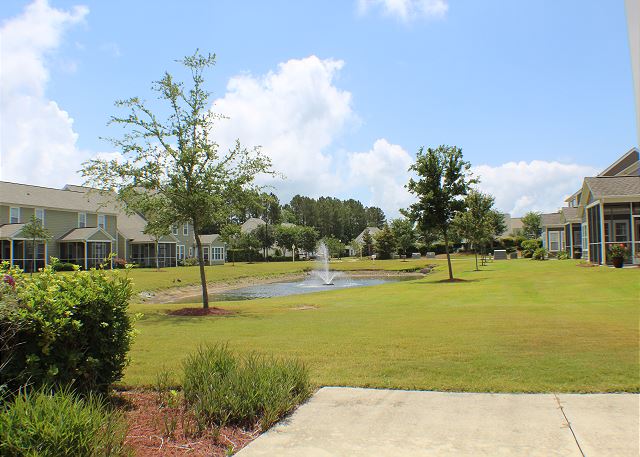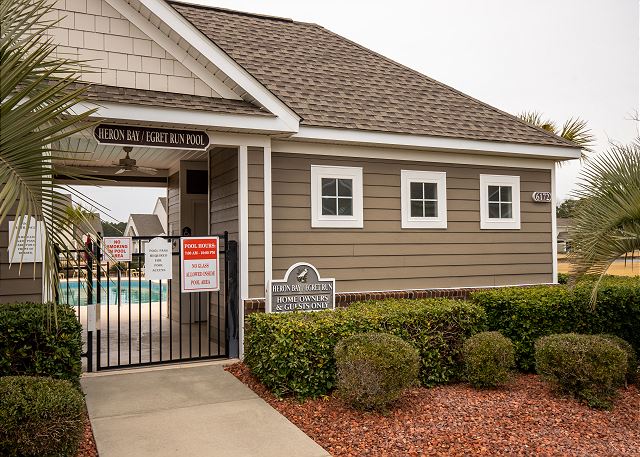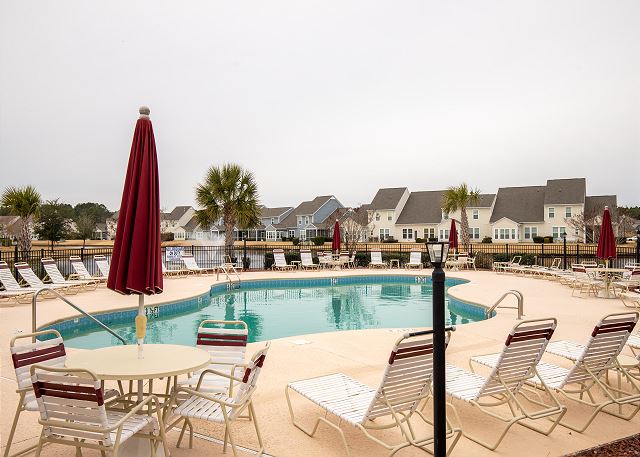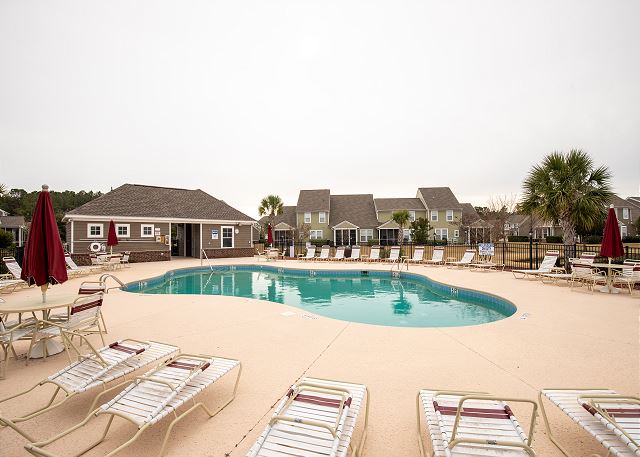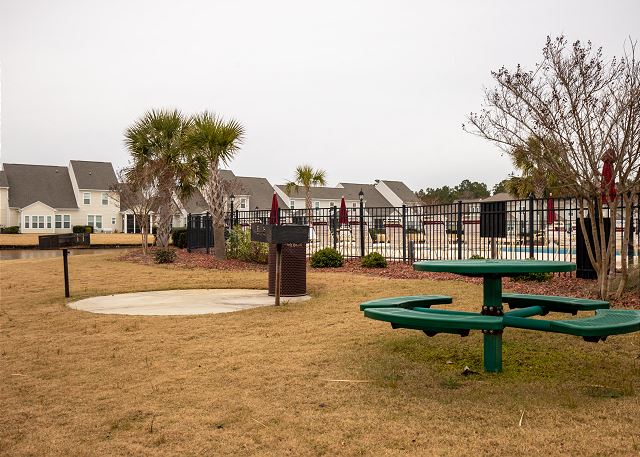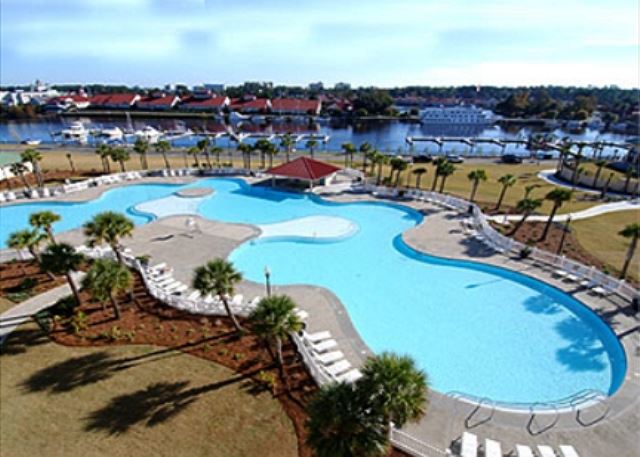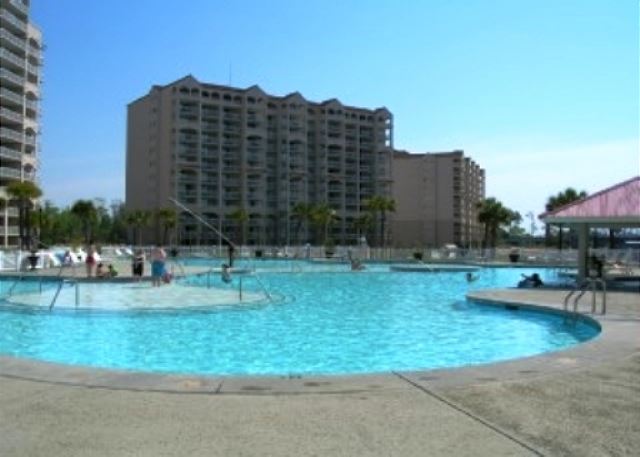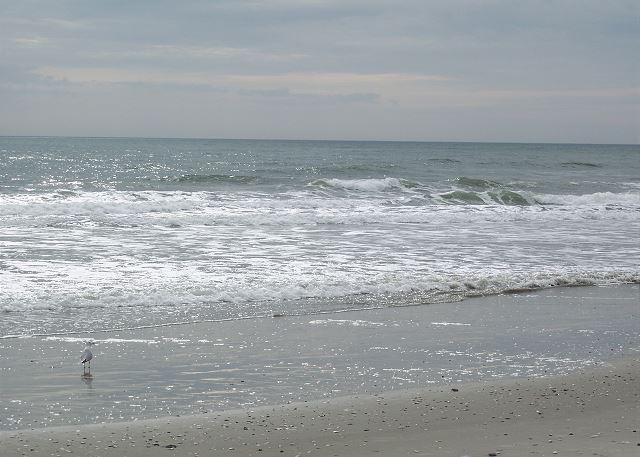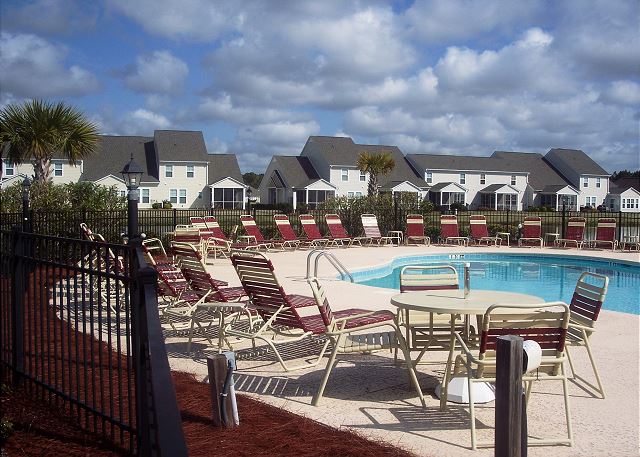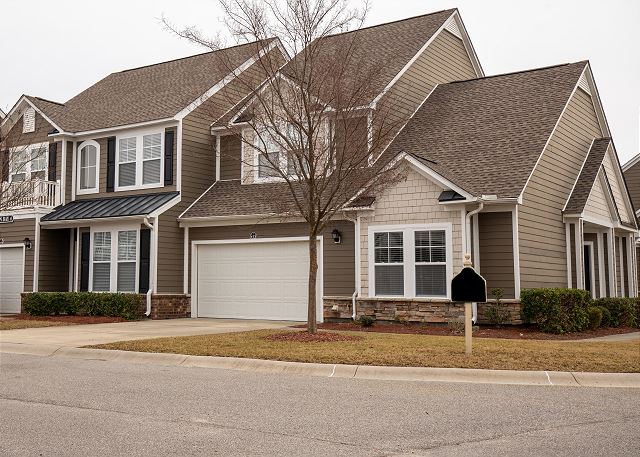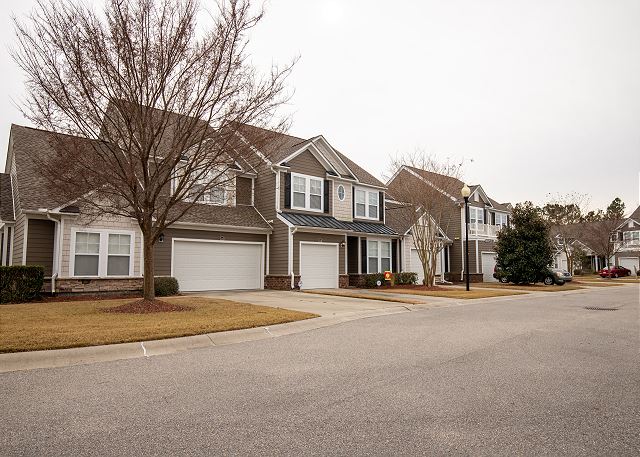 Description
Owner Direct Vacation Rentals in North Myrtle Beach welcomes you to your home away from home! ODVR SC is a local, family owned and operated rental agency - Smiling Faces and Beautiful Places - We want to welcome you to your best vacation rental!



This spacious townhouse (1800 sq ft) will fit every vacation - whether Golf is your game, Summer vacation or a cozy Winter retreat. This exceptional 3 bedroom, 2.5 bath townhouse, located in Barefoot Resort, is centrally located to restaurants, outlet shopping, and has 4 championship golf courses on site.



The property manager, Owner Direct Vacation Rentals, here in North Myrtle Beach, will welcome you with all of the essentials for check-in. All rentals include bed/bath linens with beds made for your arrival, starter paper product supplies and departure cleaning. We also include a DISCOUNT CARD for local restaurants, attractions and golf! We hope you will CALL US for your next vacation rental in North Myrtle Beach!



This clean townhouse offers a soft touch of cool, bright colors and beach decor. The nice high ceilings, give the family room a spacious open feel with sofa, love seat and 2 occasional chairs. The owner has just added new updated flooring (November 2019) in the family room. Flat screen TV's, DVD players in living room and all bedrooms. The kitchen is nicely stocked with essentials, including a Keurig for the fans! and a full breakfast bar, two dining areas to accommodate the group. One is a casual setting in the family room (seats 4) and the other is formal and separated dining space (seats 6) just off the foyer. The master bedroom offers a King mattress, private en-suite bath with double vanity and custom closet built-ins. Upstairs offers two guest rooms, with 2 doubles and 2 twins. The upstairs bedrooms share the second hall bath with a tub/shower combination. There is also a half bath downstairs to accommodate family room guests.



Heron Bay has a community pool (complete with lounge chairs) , grill & picnic area just a short walk from this property with charcoal grill and small picnic area. You are also welcome to use the main North Tower Resort pool and hot tub, located near the entrance of Barefoot at the marina/waterway. It is the largest outdoor, pool in South Carolina. The beach is approx. 1.5 miles, you can park at any public access parking space for $2/hour, or ride the FREE BareFoot Shuttle from the condo to the beach, to the North Tower Resort Pool or even to the BareFoot Landing Shopping District, too. No beach badges required. If you need beach supplies, then umbrellas and chairs can be rented thru our NMB city beach services (set up and taken down for you daily on the beach) or we can recommend a local service that will bring them to your door and pick them up at departure. Within BareFoot Resort at the North Tower Resort, there is a waterfront bar to enjoy by the marina, Putter's Pub Pizza, and the clubhouse is open for guests as well. Barefoot has many miles of walking and biking paths and the beautifully landscaped complex may offer you another perspective of vacationing a little off the beach.



Just blocks away, in the heart of Windy Hill, North Myrtle Beach is our most popular destination, Barefoot Landing complex. Enjoy broadway-style live musical productions at The Alabama Theatre. Famous concert performances are a regular at the House of Blues and over 100 shops and restaurants criss-cross the boardwalks over the open waters. The waterfront complex has undergone a huge makeover in the Spring of 2019 to bring in fresh new specialty boutiques and great eateries. There are kids attractions and weekly summer outdoor concerts to go with the fireworks displays. You'll find everything from the best beach wear, shoe shopping, wonderful sweet shops filled with treats, to LIVE alligators and tigers to amaze. You can rent jet skis on the Waterway, cruise in a dinner boat, rent a pontoon or guided fishing expedition, and even enjoy the views from one of the fantastic BareFoot restaurants It will be a special event to add to your
Calendar
September 2021

| S | M | T | W | T | F | S |
| --- | --- | --- | --- | --- | --- | --- |
| | | | 01 | 02 | 03 | 04 |
| 05 | 06 | 07 | 08 | 09 | 10 | 11 |
| 12 | 13 | 14 | 15 | 16 | 17 | 18 |
| 19 | 20 | 21 | 22 | 23 | 24 | 25 |
| 26 | 27 | 28 | 29 | 30 | | |
October 2021

| S | M | T | W | T | F | S |
| --- | --- | --- | --- | --- | --- | --- |
| | | | | | 01 | 02 |
| 03 | 04 | 05 | 06 | 07 | 08 | 09 |
| 10 | 11 | 12 | 13 | 14 | 15 | 16 |
| 17 | 18 | 19 | 20 | 21 | 22 | 23 |
| 24 | 25 | 26 | 27 | 28 | 29 | 30 |
| 31 | | | | | | |
November 2021

| S | M | T | W | T | F | S |
| --- | --- | --- | --- | --- | --- | --- |
| | 01 | 02 | 03 | 04 | 05 | 06 |
| 07 | 08 | 09 | 10 | 11 | 12 | 13 |
| 14 | 15 | 16 | 17 | 18 | 19 | 20 |
| 21 | 22 | 23 | 24 | 25 | 26 | 27 |
| 28 | 29 | 30 | | | | |
December 2021

| S | M | T | W | T | F | S |
| --- | --- | --- | --- | --- | --- | --- |
| | | | 01 | 02 | 03 | 04 |
| 05 | 06 | 07 | 08 | 09 | 10 | 11 |
| 12 | 13 | 14 | 15 | 16 | 17 | 18 |
| 19 | 20 | 21 | 22 | 23 | 24 | 25 |
| 26 | 27 | 28 | 29 | 30 | 31 | |
January 2022

| S | M | T | W | T | F | S |
| --- | --- | --- | --- | --- | --- | --- |
| | | | | | | 01 |
| 02 | 03 | 04 | 05 | 06 | 07 | 08 |
| 09 | 10 | 11 | 12 | 13 | 14 | 15 |
| 16 | 17 | 18 | 19 | 20 | 21 | 22 |
| 23 | 24 | 25 | 26 | 27 | 28 | 29 |
| 30 | 31 | | | | | |
February 2022

| S | M | T | W | T | F | S |
| --- | --- | --- | --- | --- | --- | --- |
| | | 01 | 02 | 03 | 04 | 05 |
| 06 | 07 | 08 | 09 | 10 | 11 | 12 |
| 13 | 14 | 15 | 16 | 17 | 18 | 19 |
| 20 | 21 | 22 | 23 | 24 | 25 | 26 |
| 27 | 28 | | | | | |
March 2022

| S | M | T | W | T | F | S |
| --- | --- | --- | --- | --- | --- | --- |
| | | 01 | 02 | 03 | 04 | 05 |
| 06 | 07 | 08 | 09 | 10 | 11 | 12 |
| 13 | 14 | 15 | 16 | 17 | 18 | 19 |
| 20 | 21 | 22 | 23 | 24 | 25 | 26 |
| 27 | 28 | 29 | 30 | 31 | | |
April 2022

| S | M | T | W | T | F | S |
| --- | --- | --- | --- | --- | --- | --- |
| | | | | | 01 | 02 |
| 03 | 04 | 05 | 06 | 07 | 08 | 09 |
| 10 | 11 | 12 | 13 | 14 | 15 | 16 |
| 17 | 18 | 19 | 20 | 21 | 22 | 23 |
| 24 | 25 | 26 | 27 | 28 | 29 | 30 |
May 2022

| S | M | T | W | T | F | S |
| --- | --- | --- | --- | --- | --- | --- |
| 01 | 02 | 03 | 04 | 05 | 06 | 07 |
| 08 | 09 | 10 | 11 | 12 | 13 | 14 |
| 15 | 16 | 17 | 18 | 19 | 20 | 21 |
| 22 | 23 | 24 | 25 | 26 | 27 | 28 |
| 29 | 30 | 31 | | | | |
June 2022

| S | M | T | W | T | F | S |
| --- | --- | --- | --- | --- | --- | --- |
| | | | 01 | 02 | 03 | 04 |
| 05 | 06 | 07 | 08 | 09 | 10 | 11 |
| 12 | 13 | 14 | 15 | 16 | 17 | 18 |
| 19 | 20 | 21 | 22 | 23 | 24 | 25 |
| 26 | 27 | 28 | 29 | 30 | | |
July 2022

| S | M | T | W | T | F | S |
| --- | --- | --- | --- | --- | --- | --- |
| | | | | | 01 | 02 |
| 03 | 04 | 05 | 06 | 07 | 08 | 09 |
| 10 | 11 | 12 | 13 | 14 | 15 | 16 |
| 17 | 18 | 19 | 20 | 21 | 22 | 23 |
| 24 | 25 | 26 | 27 | 28 | 29 | 30 |
| 31 | | | | | | |
August 2022

| S | M | T | W | T | F | S |
| --- | --- | --- | --- | --- | --- | --- |
| | 01 | 02 | 03 | 04 | 05 | 06 |
| 07 | 08 | 09 | 10 | 11 | 12 | 13 |
| 14 | 15 | 16 | 17 | 18 | 19 | 20 |
| 21 | 22 | 23 | 24 | 25 | 26 | 27 |
| 28 | 29 | 30 | 31 | | | |
Available
Unavailable
Check-In Only
Check-Out Only
Seasonal Rates
| Date Range | Daily | Weekly | Monthly |
| --- | --- | --- | --- |
* Seasonal rates are only estimates and do not reflect taxes or additional fees.
Location
Guest Reviews of
Heron Bay #414
North Myrtle Beach, SC
---
Vacation Rental Reviews by
stars based on
Nice but lacking
Review by
The size of the condo was perfect to suit our family. The location was nice and felt safe. The pool was very close and convenient. The shuttle was nice when we didn't feel like driving. But with that being said, the condo itself seemed heavily used and the furnishings and carpets were very worn and stained, so much that it felt dirty. The amenities were lacking; basic cooking supplies (salt/pepper/pan spray), trash bags, paper towels, cheap toilet paper, terrible bed sheets, cheap hand soap, etc. They advertised a fitness room but there is not one for use. Overall, it is very nice on the outside but has a cheap motel feel on the inside.
3 out of 5 stars
Manager Response:
Thank you for taking time to leave this review, Jackie. We appreciate all guest feedback on our properties. Sorry that your vacation experience within the unit was not what you expected, but we would gladly welcome you back if you'd give us the chance. We have 80+ vacation rental properties with something that would surely better suit your needs. Take care and we hope to see you again soon!
Family Beach Vacation
Review by
This vacation rental was neat and clean. It had all the things we needed. (Fully stocked kitchen , beach chairs, umbrellas etc. linens and towels). The location was great(near community pool, driving distance to beach). We were 6 adults and a toddler. Barefoot Landing had lots of things close by. Highly recommend this place.
5 out of 5 stars
Manager Response:
Hi David. We appreciate you taking the time to write this review.. We are very pleased to hear our Heron Bay 414 property suited your vacation needs. Please don't hesitate to reach out when you're ready to book your next beach vacation.
A great getaway
Review by
Juliana B.
If your looking for a great getaway with with the family this is the place to stay. It offers near by beach,pools and very close to stores and Tanger Outlets. The resort is absolutely amazing we will be coming back.
5 out of 5 stars
Manager Response:
Thank you for the perfect score review. The owner has done many updates over the past year to offer guests a great vacation getaway. So glad that you really appreciated the location of BareFoot Landing and all that it offers in the immediate area. Thanks again and hurry back!
Good stay
Review by
Dan R.
Met our needs superbly. Has everything you could want and more. Clean and bright. Highly recommended.
5 out of 5 stars
Manager Response:
Thank you for the 5 star review. The owner will be delighted that their property made your vacation special. This is a wonderful, homey townhouse, cheerfully decorated too. It's a spacious 3 bedroom, with vaulted ceilings, updated details and garage access too. The perfect getaway from it all, and yet still centrally located in North Myrtle Beach and BareFoot Landing Resort. We hope you will share your great experience with friends and family. Please visit us at ODVR again.
Heron Bay
Review by
Mary M.
The condo was perfect for all 7 of us, and 4 happened to be teenagers! It was "home away from home" with a well stocked kitchen and everything else we needed. The pool was very close by and everything else was just a short drive away. The only issues we had were taken care of right away. T
5 out of 5 stars
Manager Response:
At Owner Direct Vacation Rentals our goal is go create a home away from home feeling with our guests. We are so happy that is what you felt when you stayed with us! Hope to see you again soon!
Wonderful spot!
Review by
Michele C.
We thoroughly enjoyed our time in Heron Bay #414. It's a bright & cheery home with plenty of room. Lovely location!
5 out of 5 stars
Manager Response:
Thank you for the kind review. We know you are a fantastic repeat guest and we look forward to your next visit. Thanks for sharing.
Our winter home away from home.
Review by
Pauletta H.
This was our 4th year and we love this place. Great area to walk daily very quiet and grounds well kept. Owners have supplied everything you need and ODVR is very helpful always available. Townhouse is super clean!!
5 out of 5 stars
Manager Response:
Thank you for the 5 star review -- we are delighted to earn your satisfaction, year after year. This owner does take great care to offer a wonderful beach retreat for all of their guest. This Heron Bay condo is located in the BareFoot Resort where you are surrounded by beautiful green golf courses, lush landscaping, waterway scenery and glimpses of wildlife, too. For winter guests, BareFoot is a quiet little community to have a cozy home away from home. For summer guests, it's a great resort atmosphere with multiple pools and free shuttle to the beach. For anytime of year BareFoot offers endless golf with 4 great courses to choose from. This condo does make the perfect vacation spot for families and friends to get away and enjoy the best of North Myrtle Beach.
Myrtle Beach Getaway 6172 Catalina Dr
Review by
Frank B.
The home was immaculately clean and impeccably furnished. It had all the amenities a family could ask for. A short trip to the beach, restaurants and shopping. A friendly community with lots of walking paths and golf courses.
5 out of 5 stars
Heron Bay review
Review by
D. R.
Have stayed here many times. Absolutely exquisite! Fabulous home, brand new, large, beautifully decorated with all amenities that anyone needs for their vacation. quiet neighborhood with cmmunty pool. Great running/walking paths and super golf course. A very short ride to beaches and shopping. Cant say enough terrific things anout this home! Lookng forward to our next stay!!!!
1 out of 5 stars
Best Getaway!
Review by
Pearl C.
We've stayed here a few times and each time love it more! It is a beautiful townhouse - very well maintained and stocked with whatever you need. Large flat screen tv in living room and one in each of the three bedrooms. It's a perfect location. Across the street from the pool and a VERY short walk to the beach shuttle. The owners even have quite a few beach chairs we can use as well as umbrellas! A few minutes away is all the shopping, restaurants and entertainment that Myrtle Beach has to offer. Absolutely love this place and can't wait to stay here again!
5 out of 5 stars
Quiet vacation bliss
Review by
Diane M.
We rented this property before and came back again. The area is very peaceful, but has everything we wanted. Pool across the street, shuttle to the beach, back yard we can grill in. When we wanted to cook at home we could - the kitchen was fully stocked with pots pans and utensils. When we wanted to eat out we drove down the road to barefoot landing and had our choice of restaurants. The townhouse itself was spacious and immaculate. Would definitely recommend this property.
5 out of 5 stars
Manager Response:
We appreciate your 5 STAR review and we would be glad to welcome you back again soon! This Heron Bay golf villa (townhouse really) is a great option for families and, as you experienced, this townhouse is fully stocked to make it feel like your home away from home! We look forward to helping you book your next great vacation in North Myrtle Beach at Heron Bay! Your ODVR Team
Contact Us