Inglenook (PA-212277) (House)
5 Bedroom(s) | 5 Bathroom(s) | Sleeps 14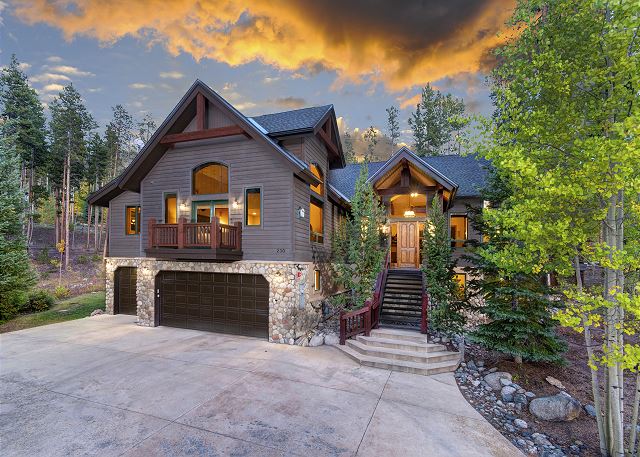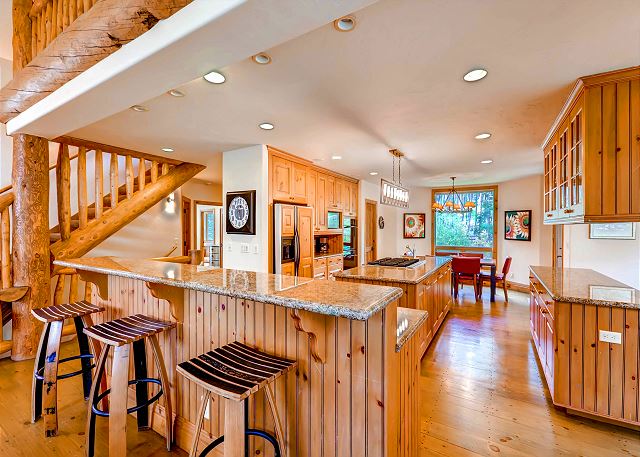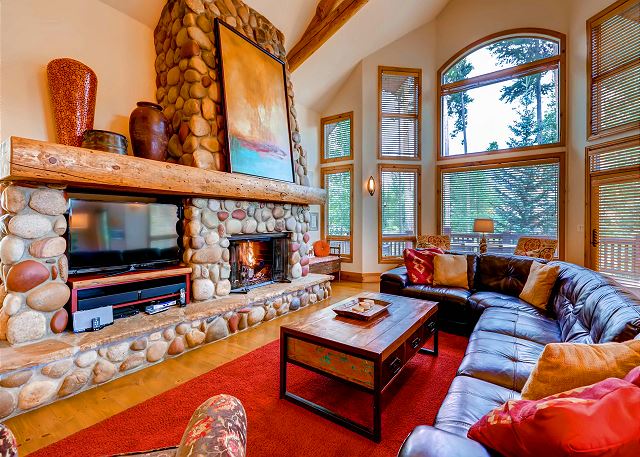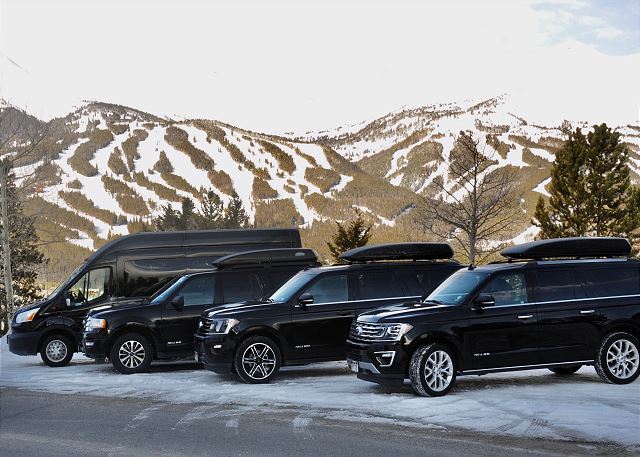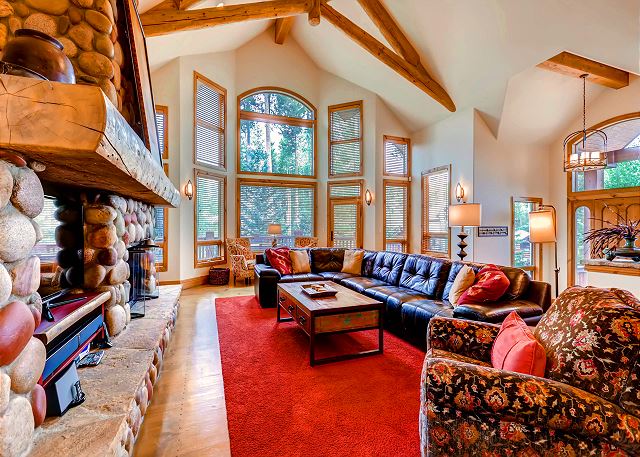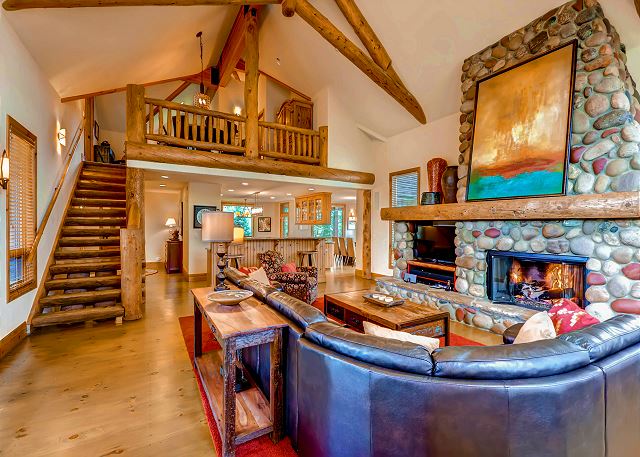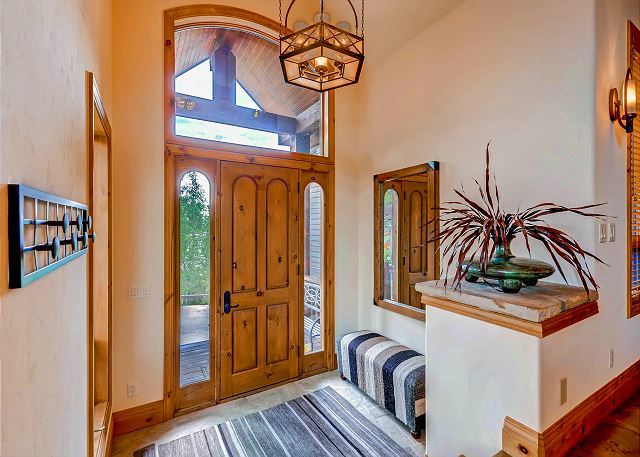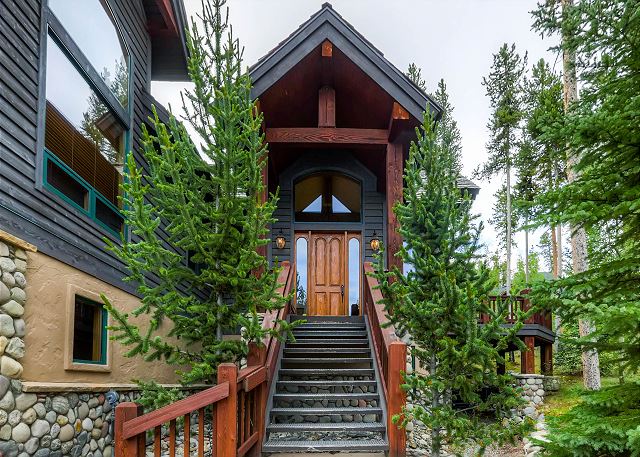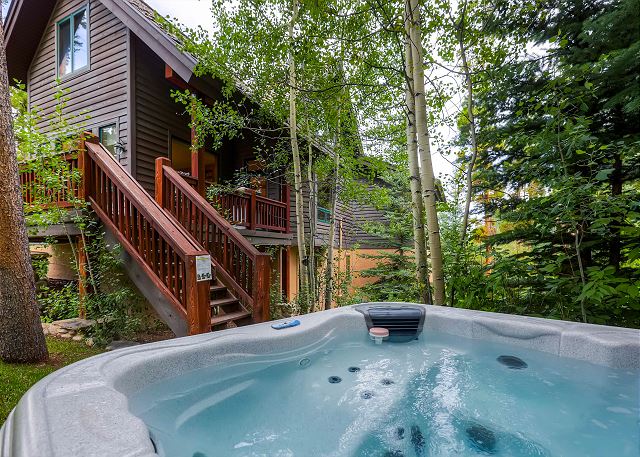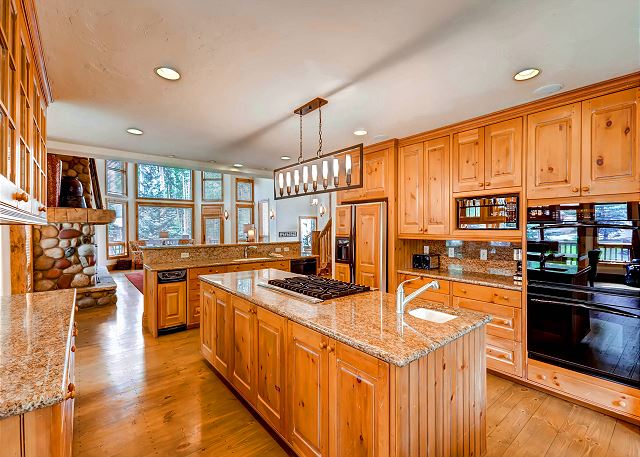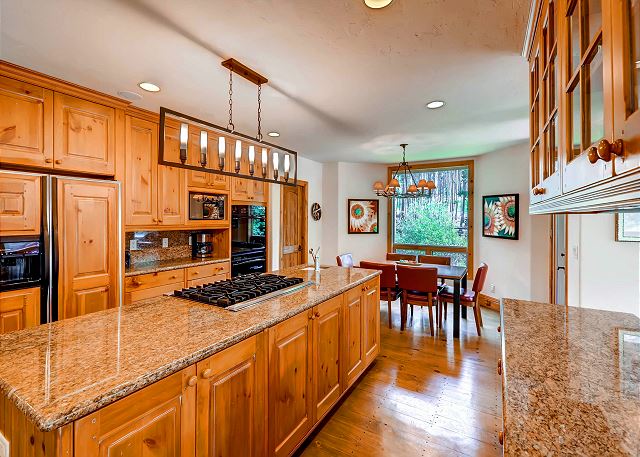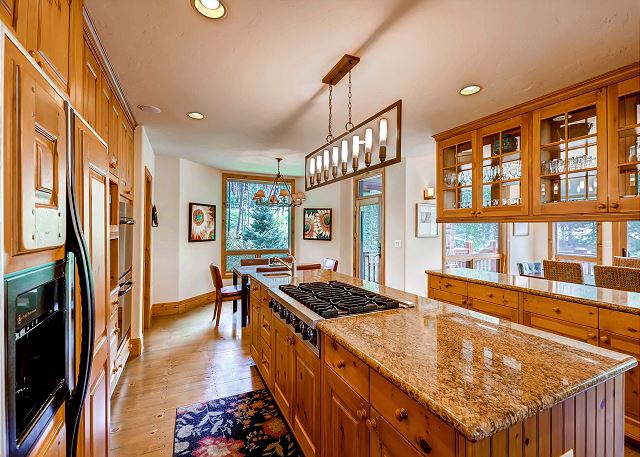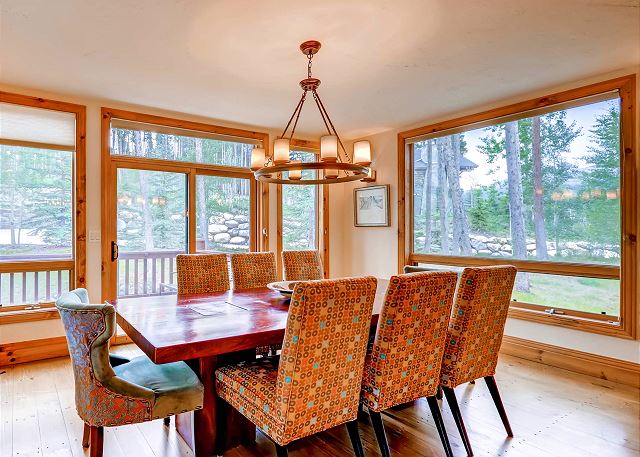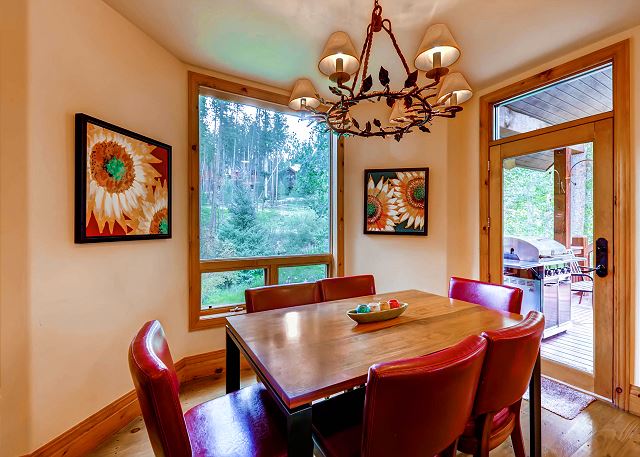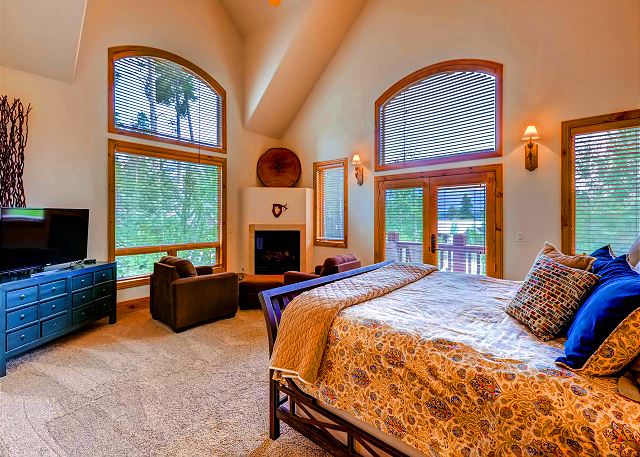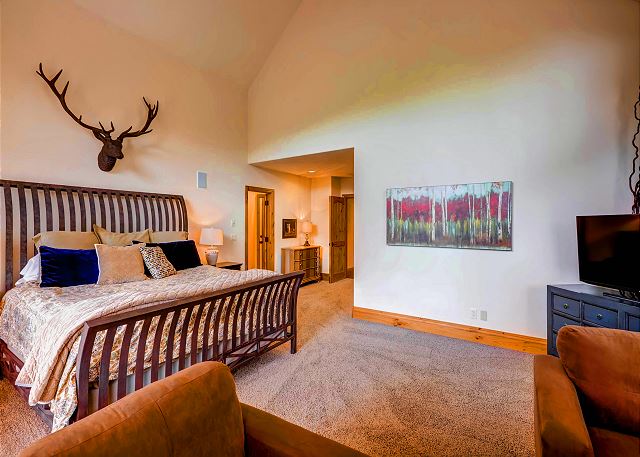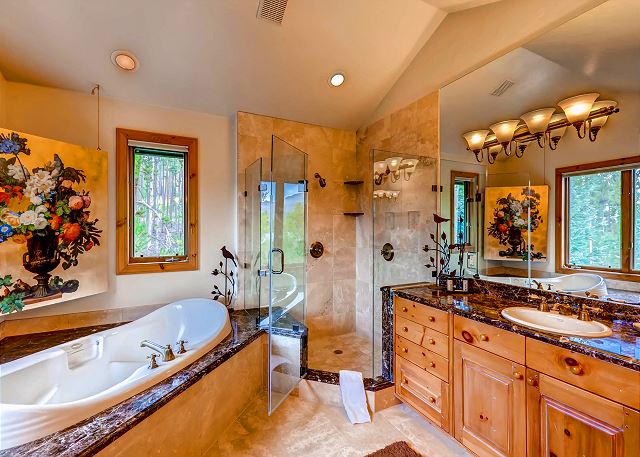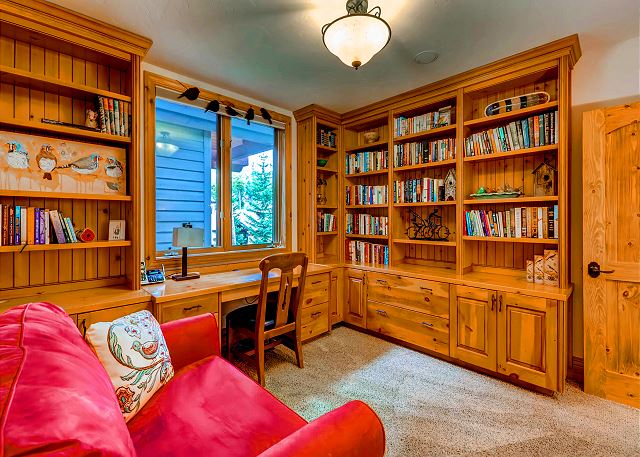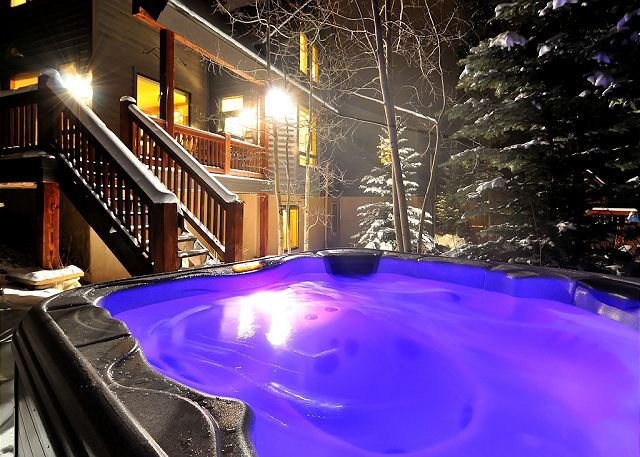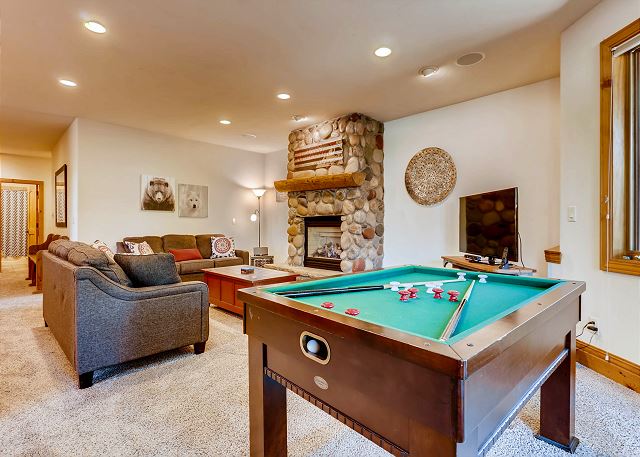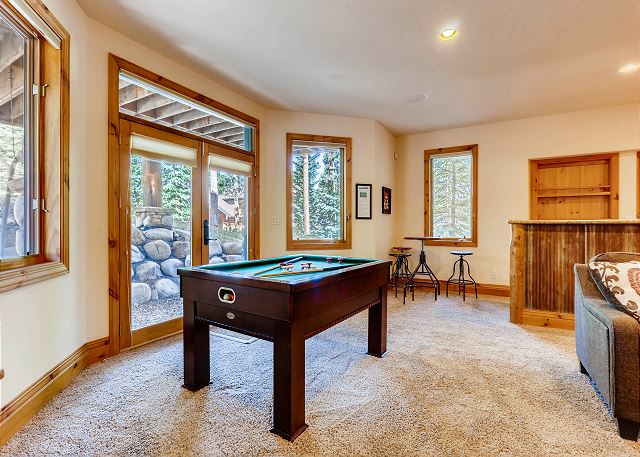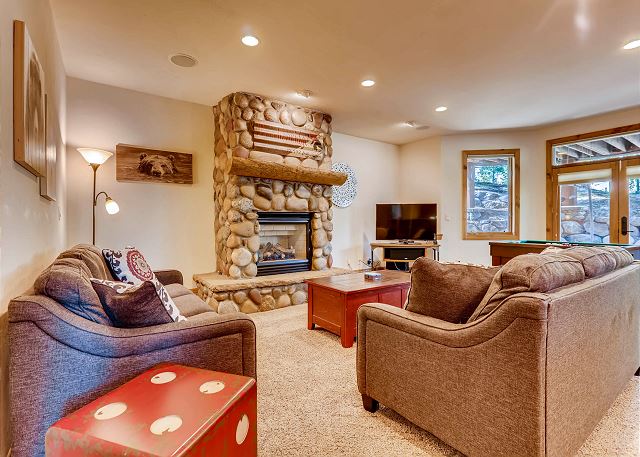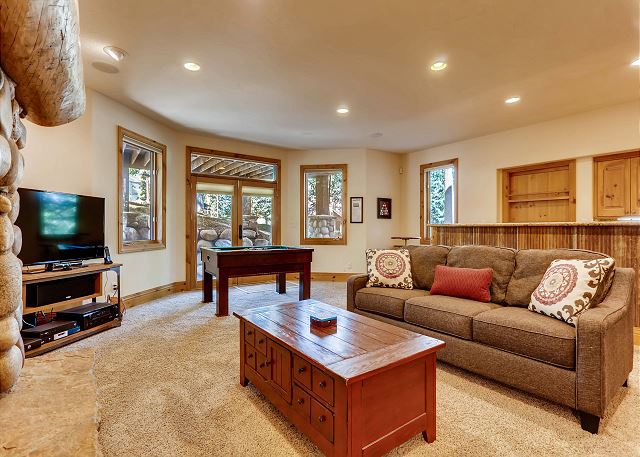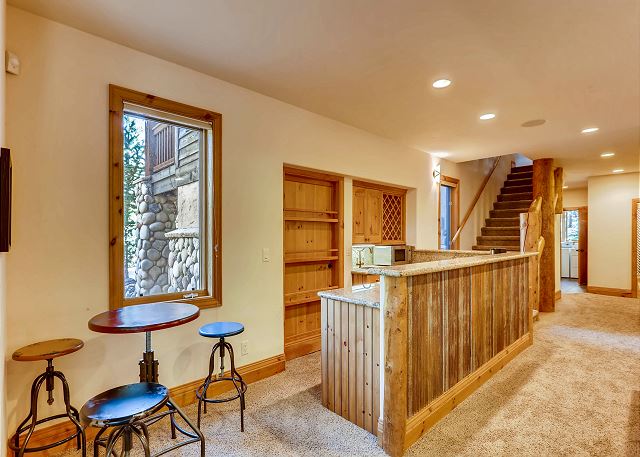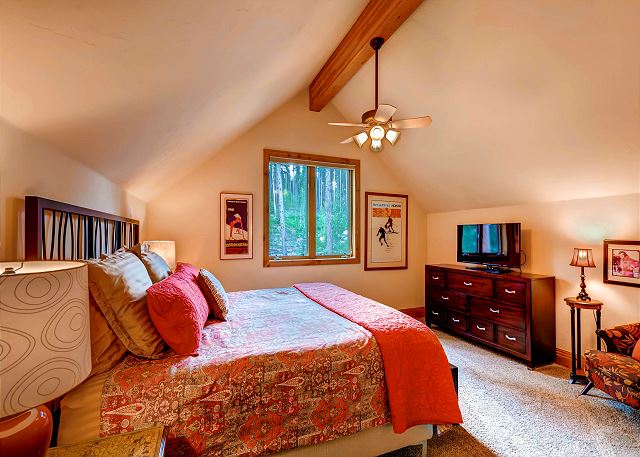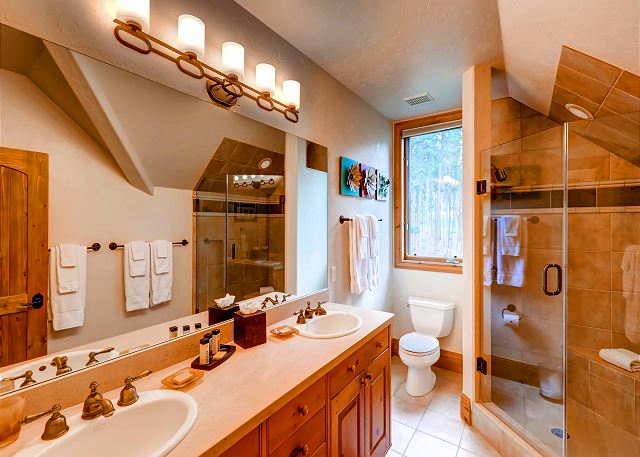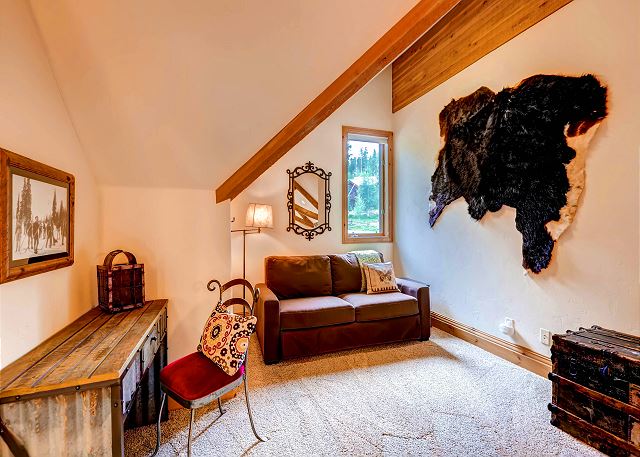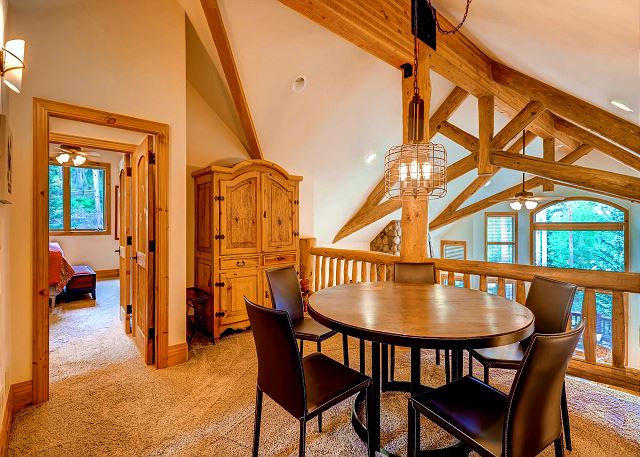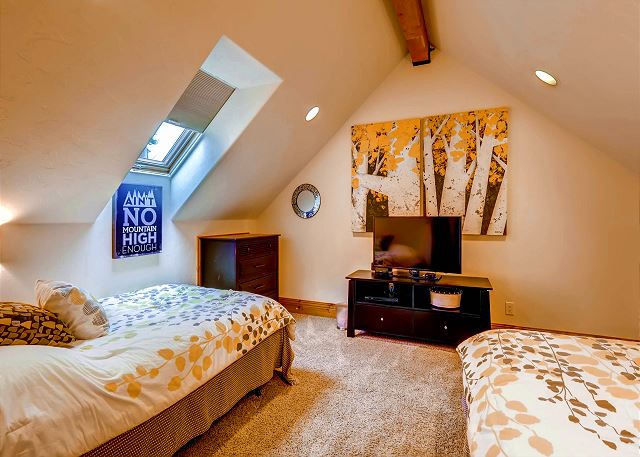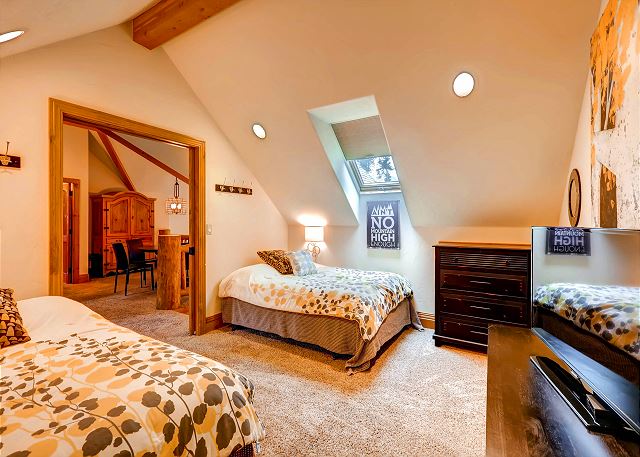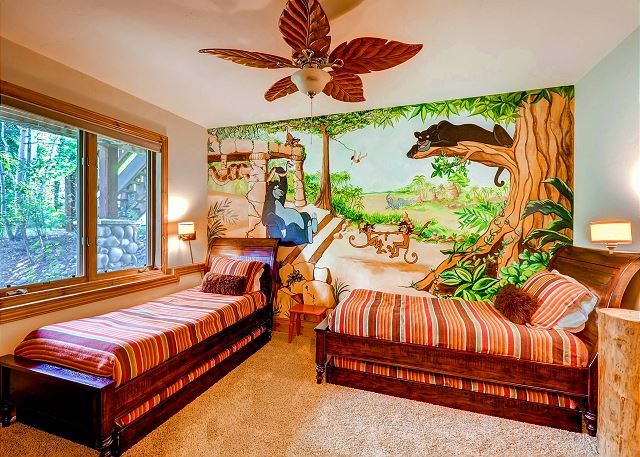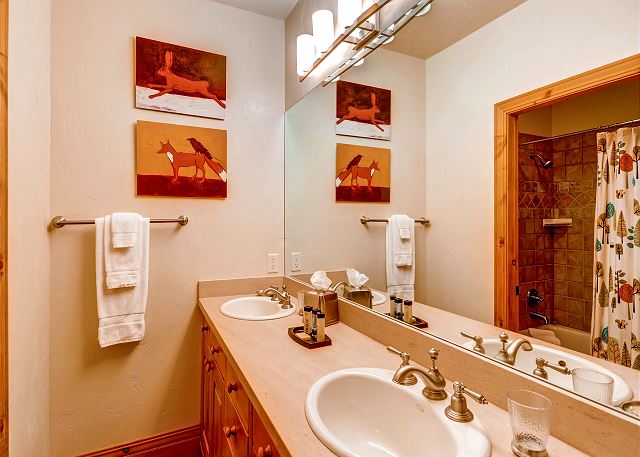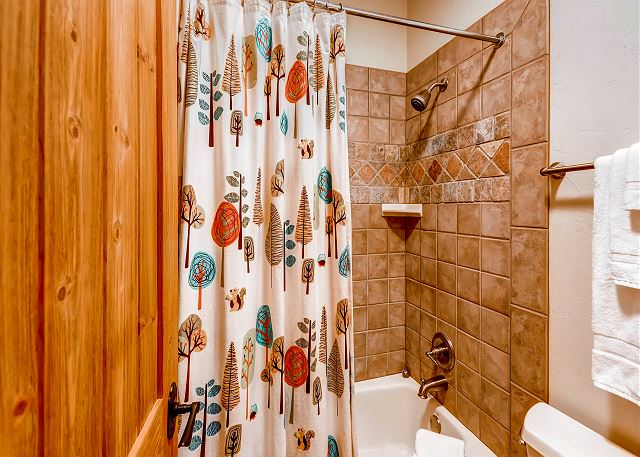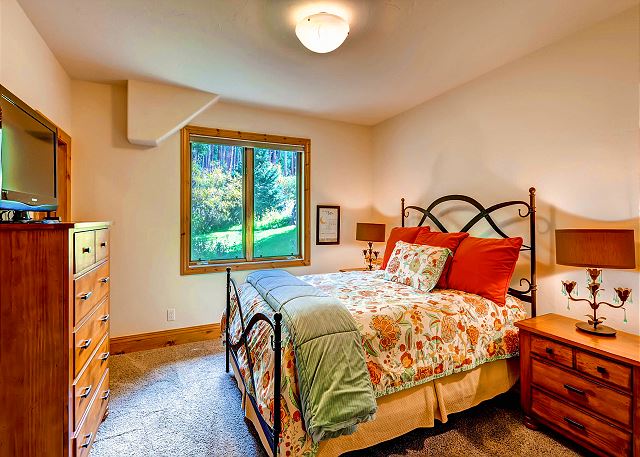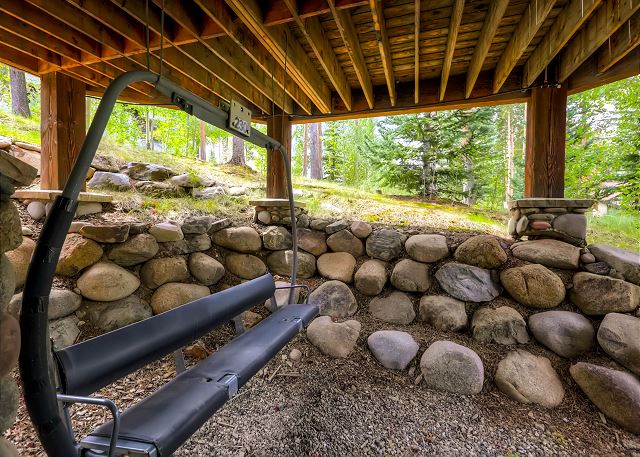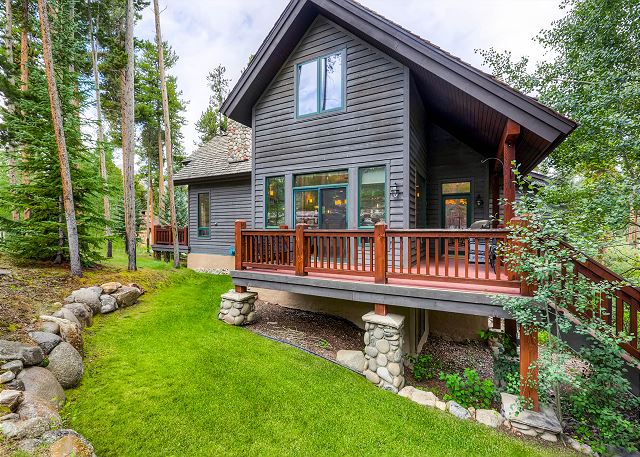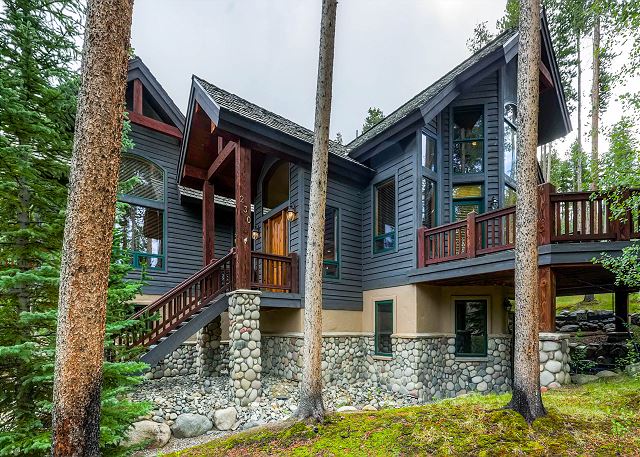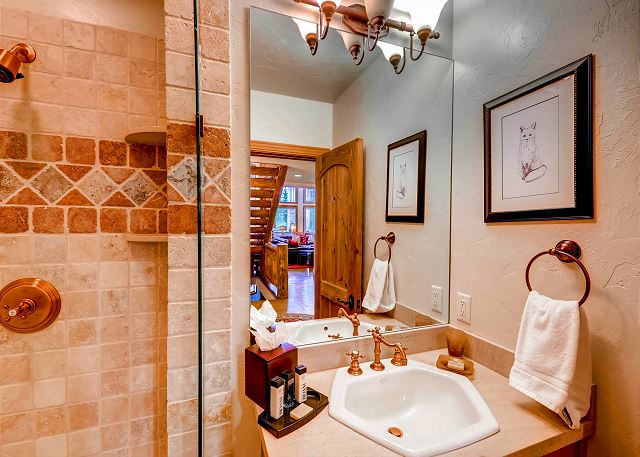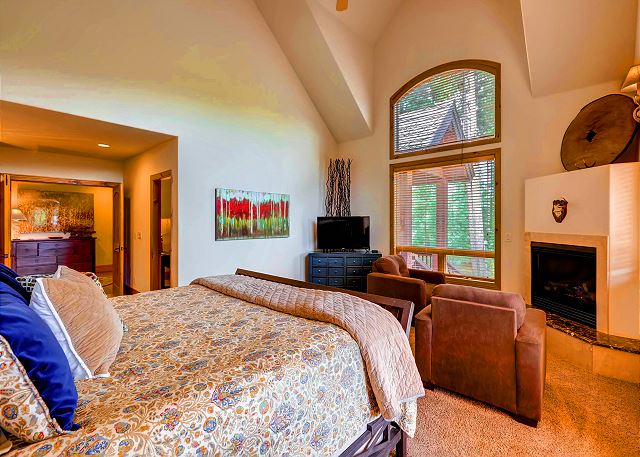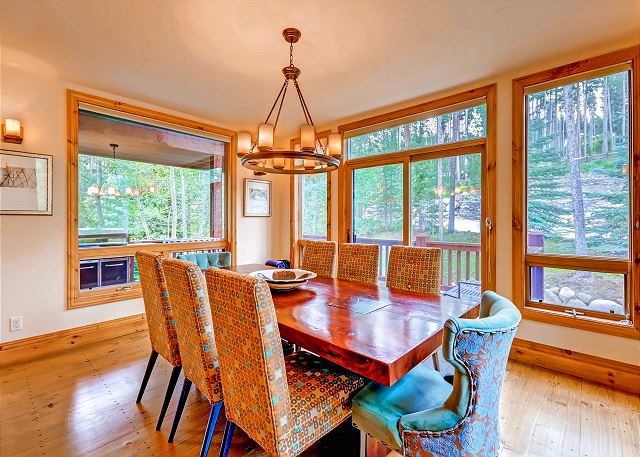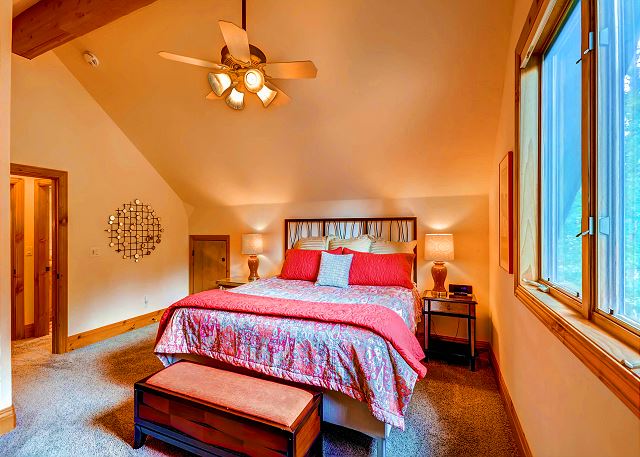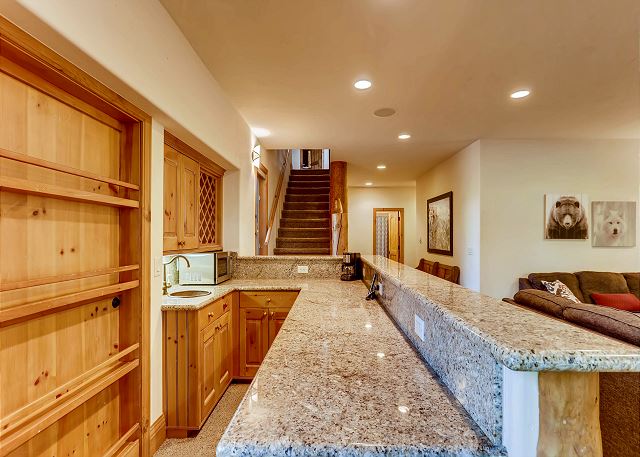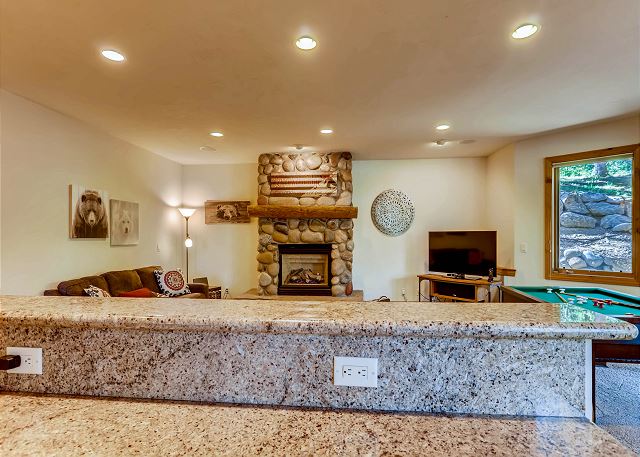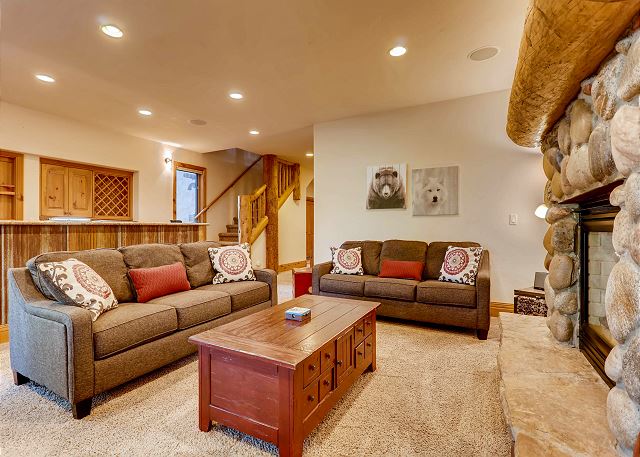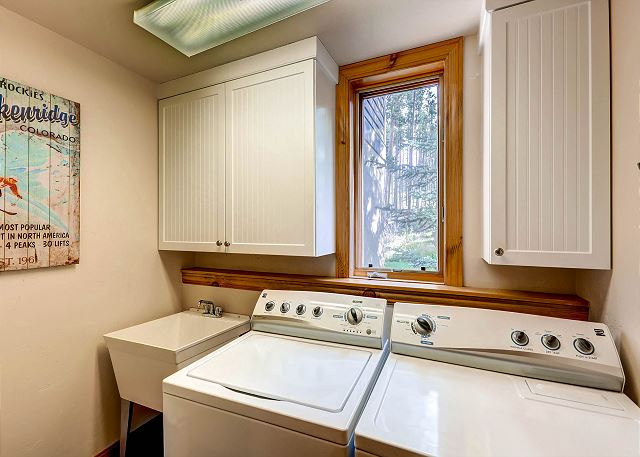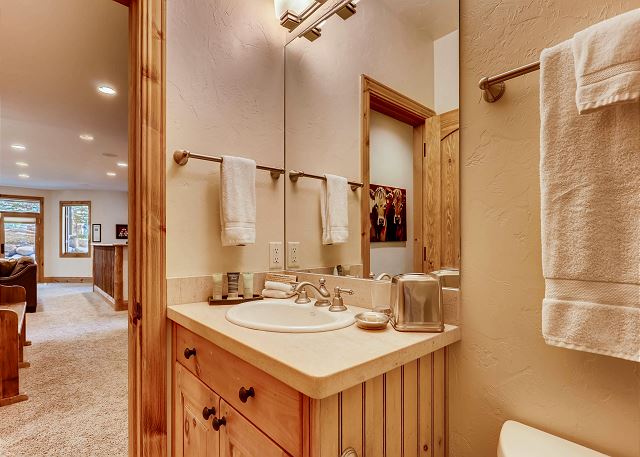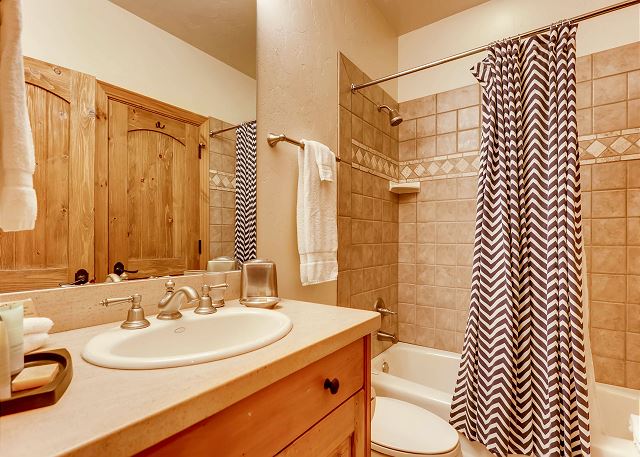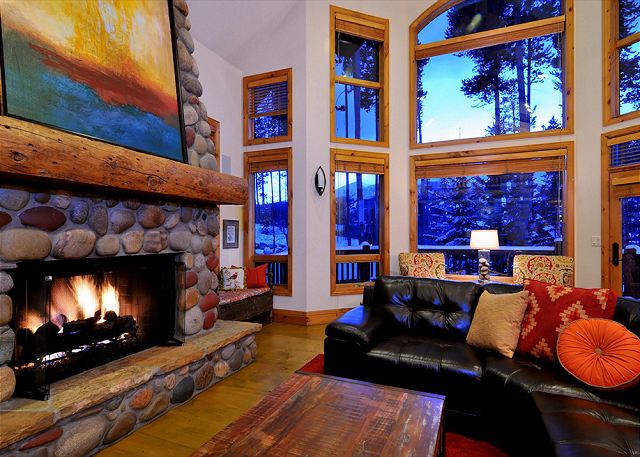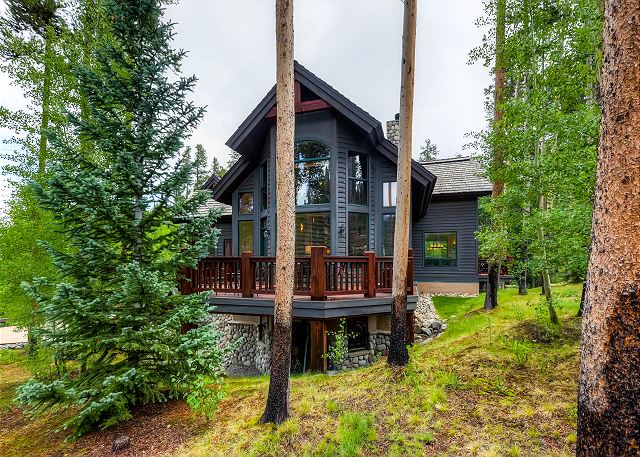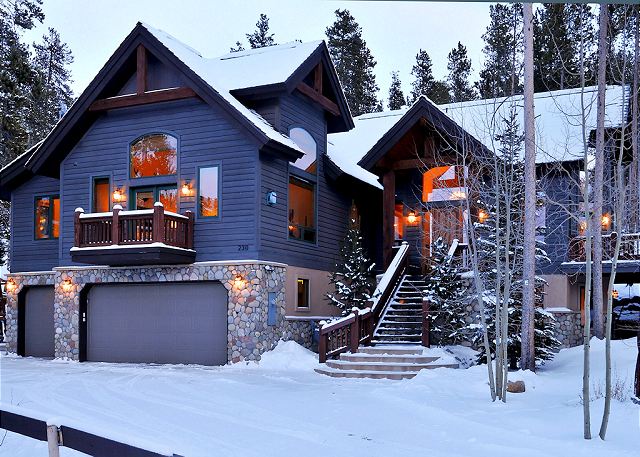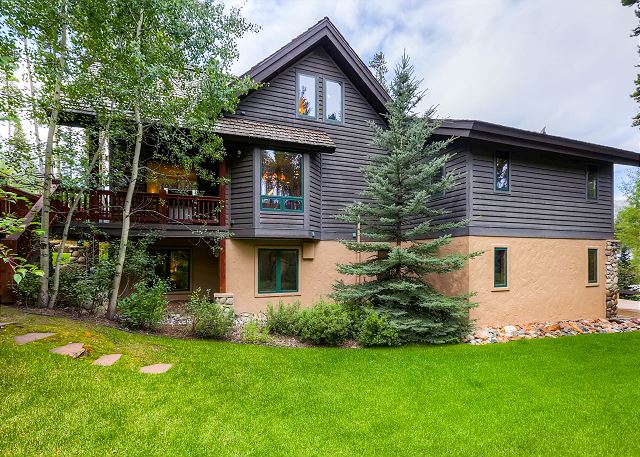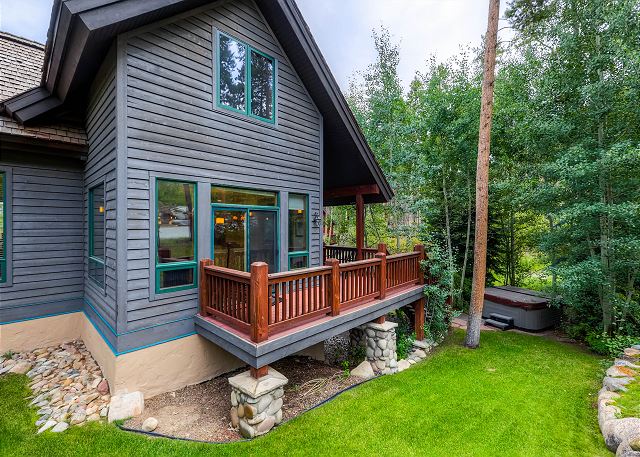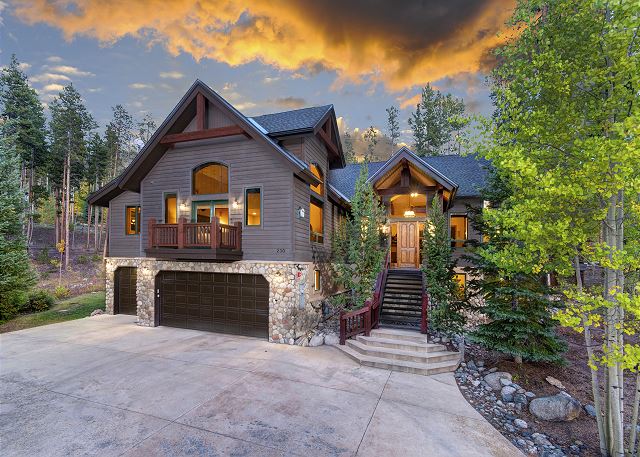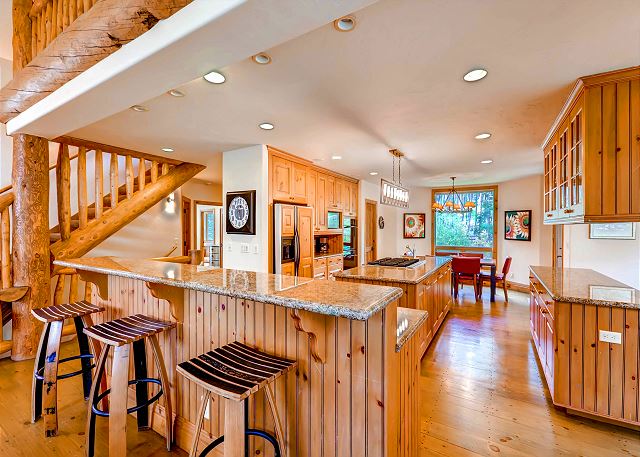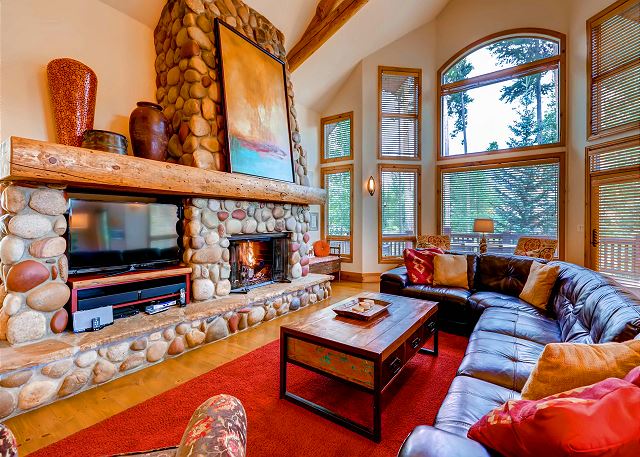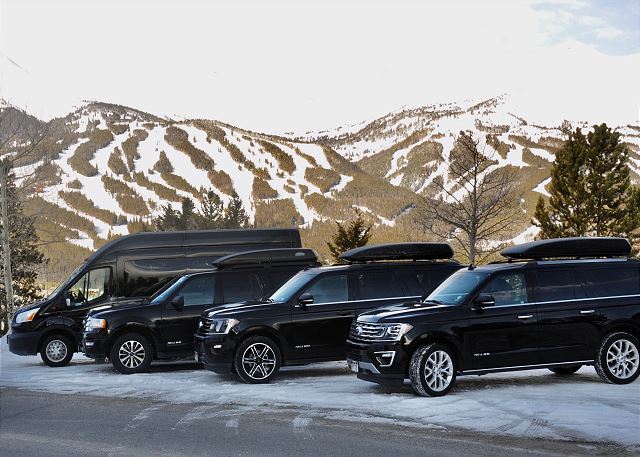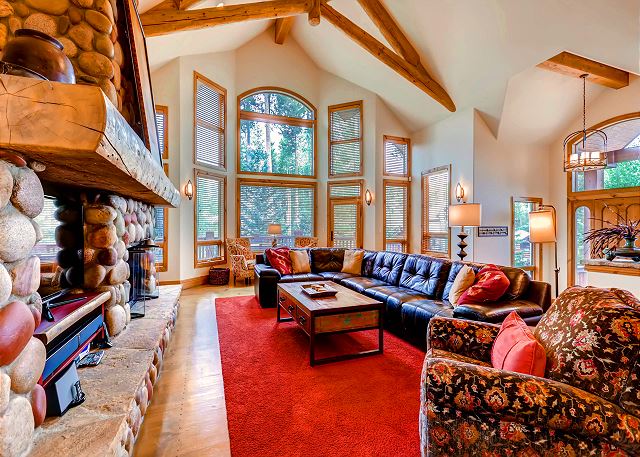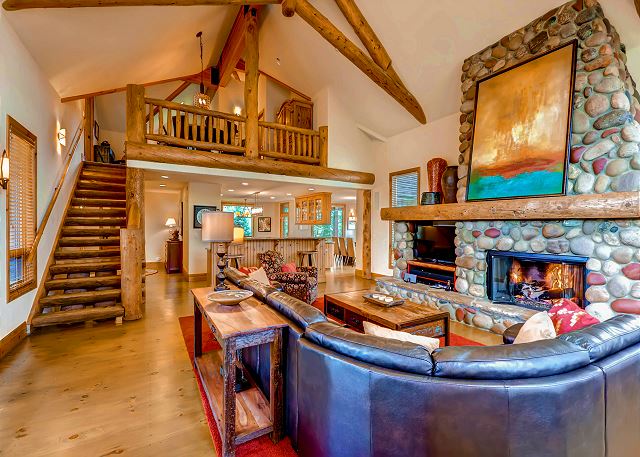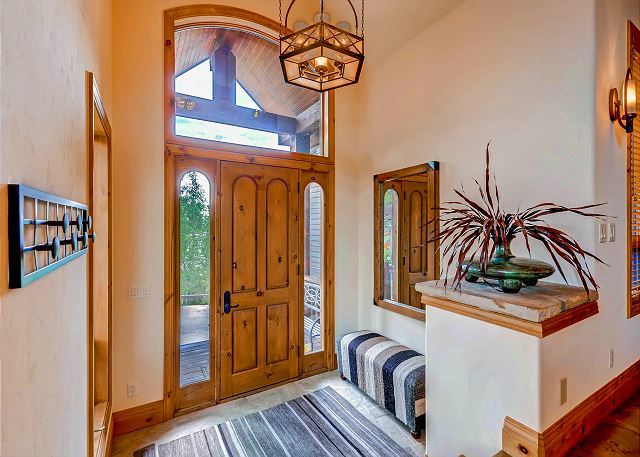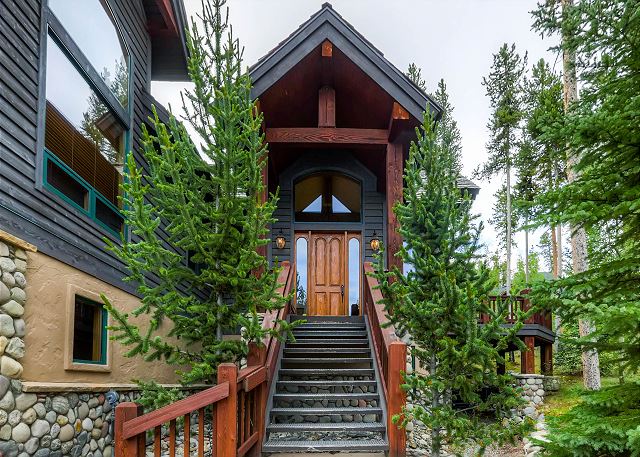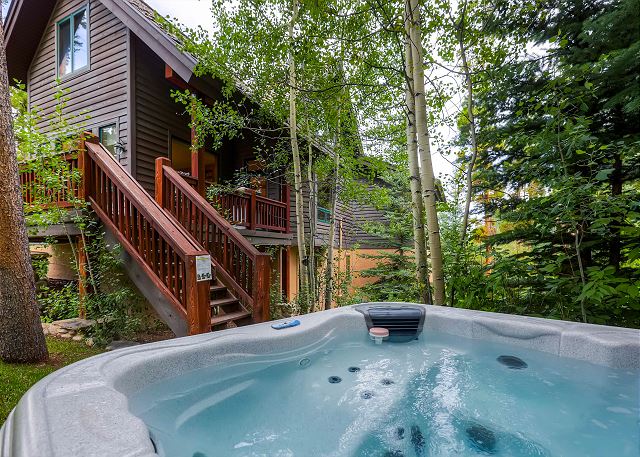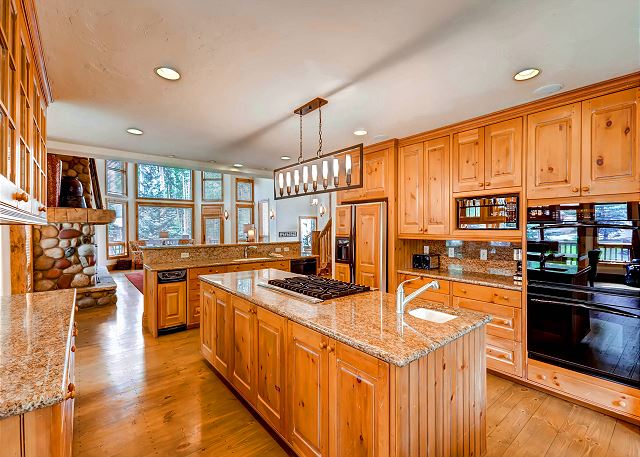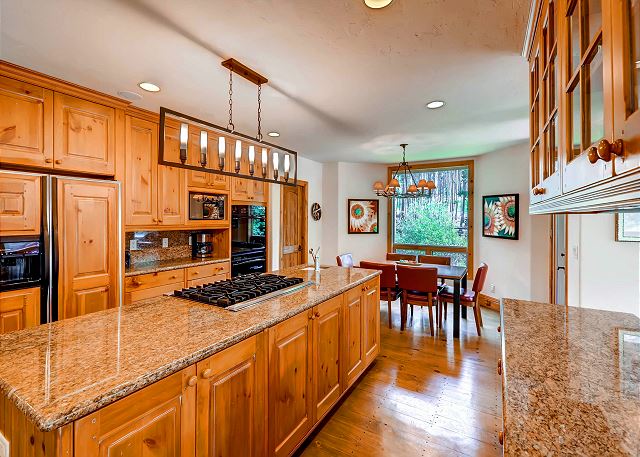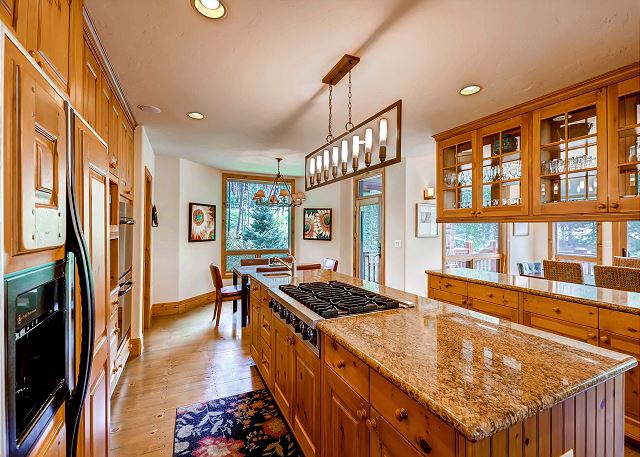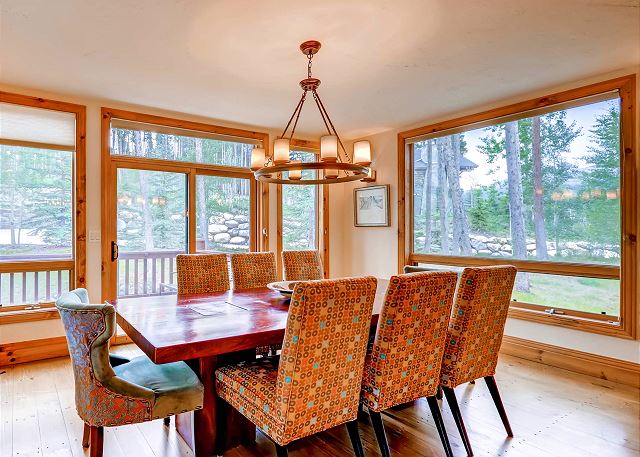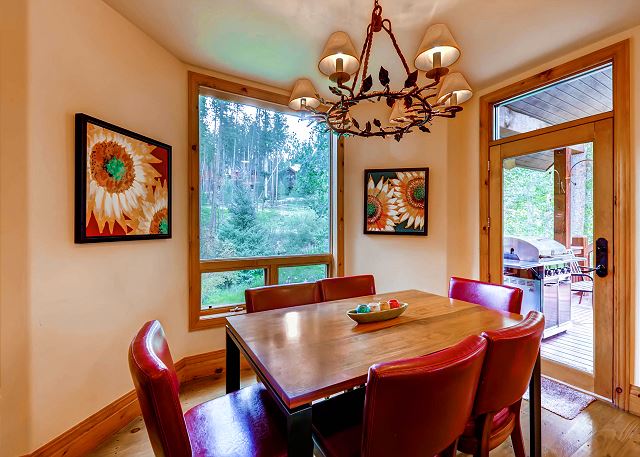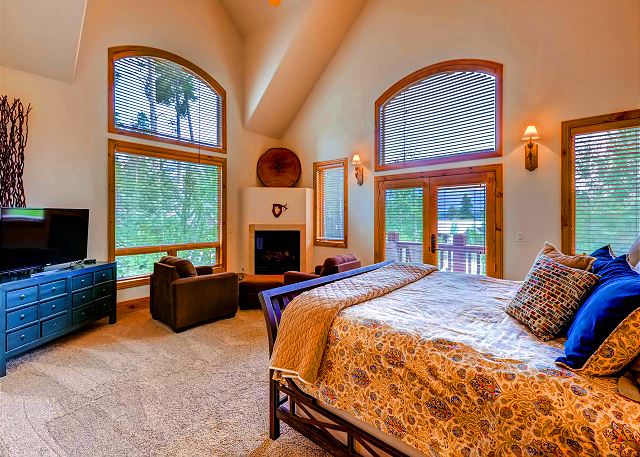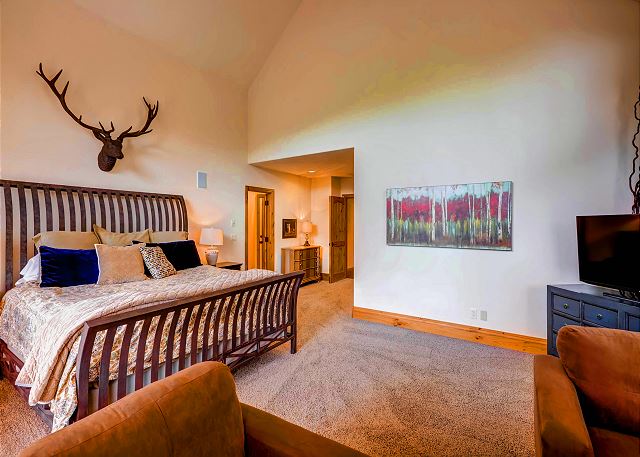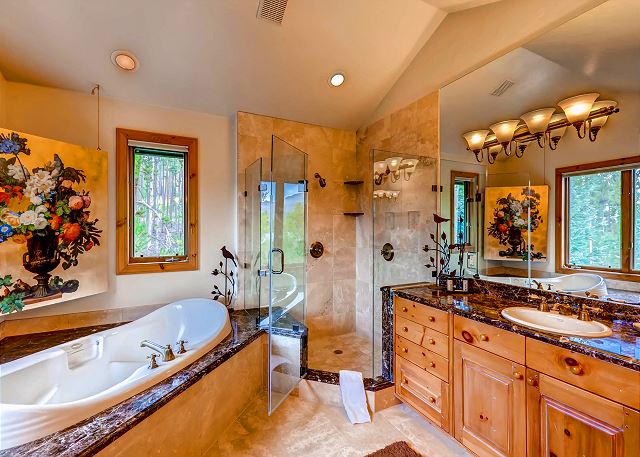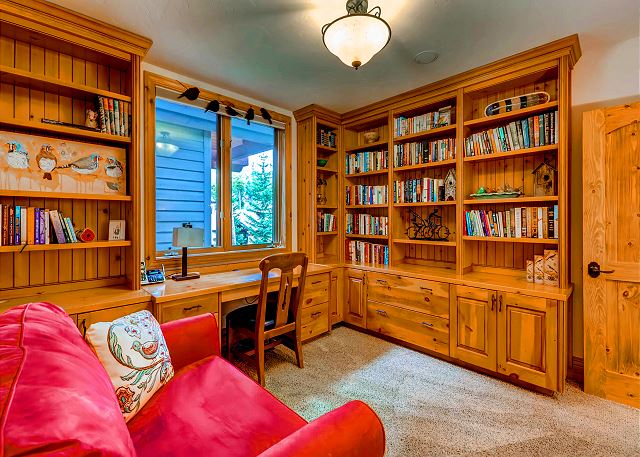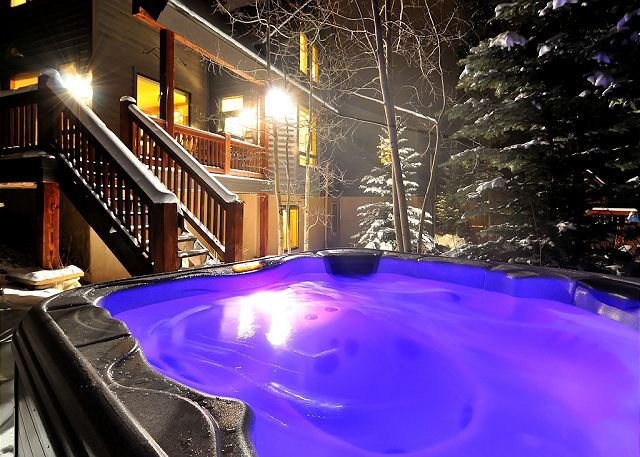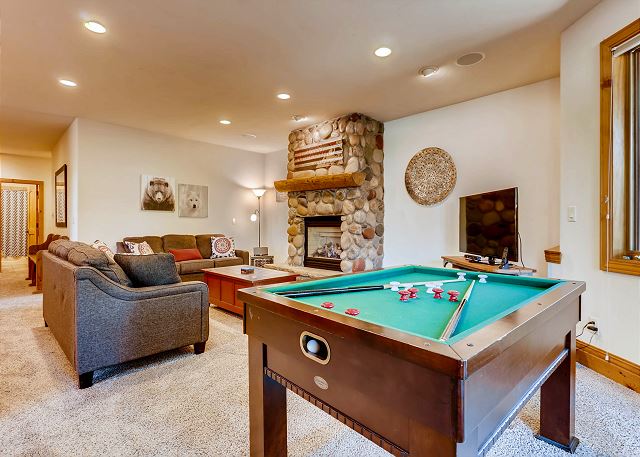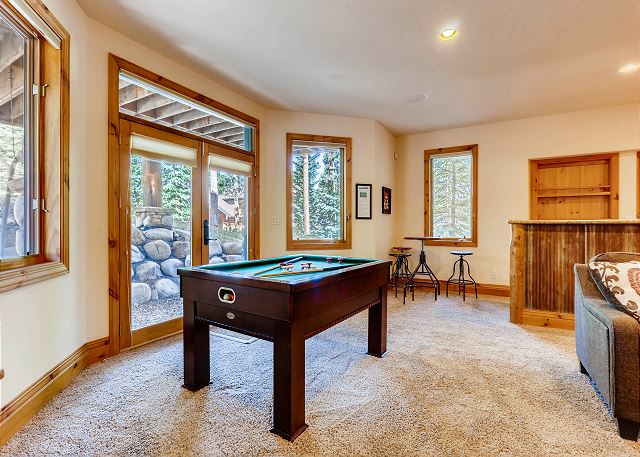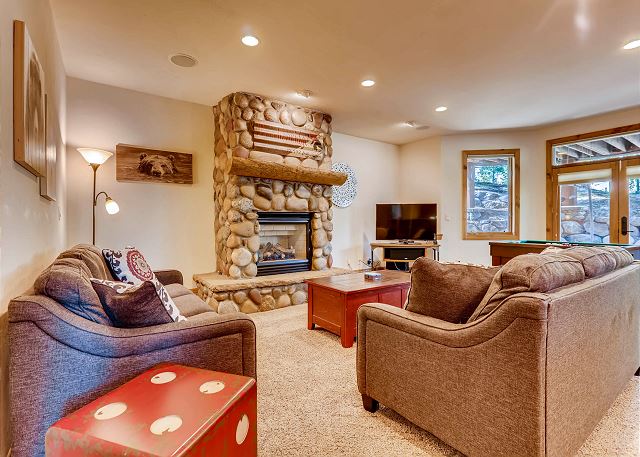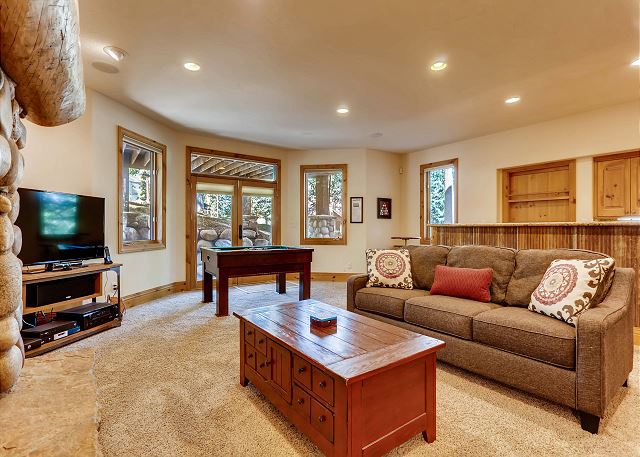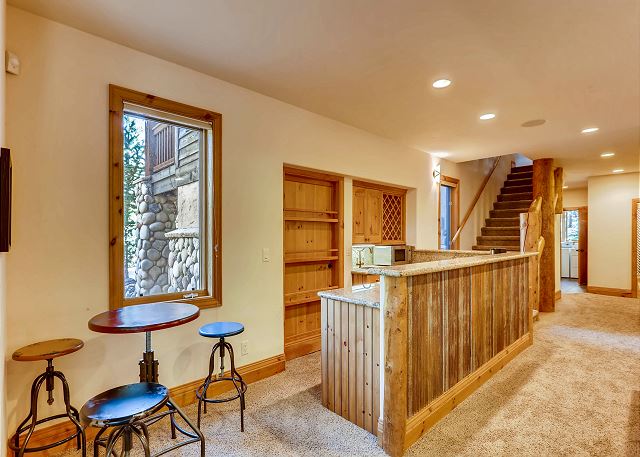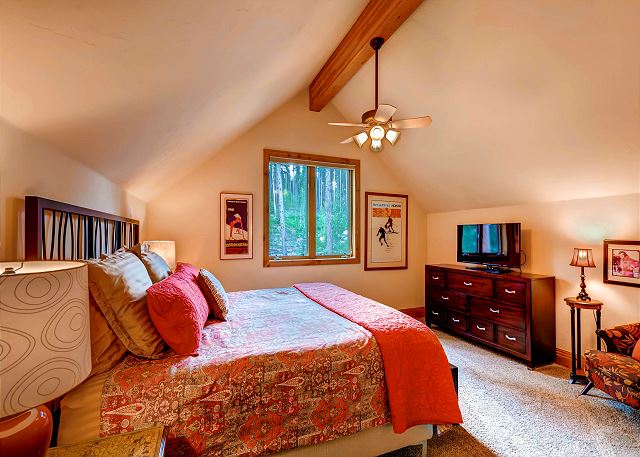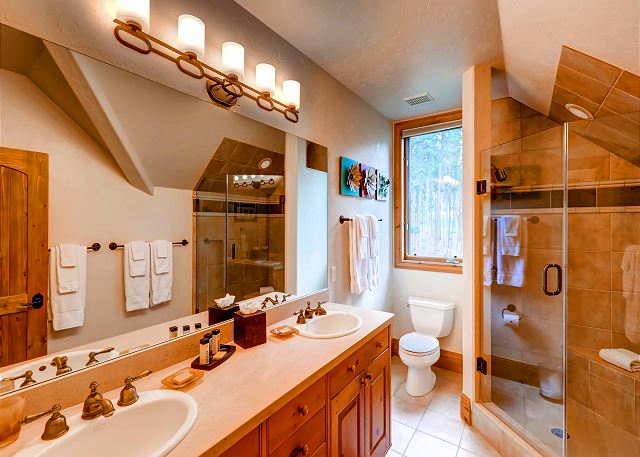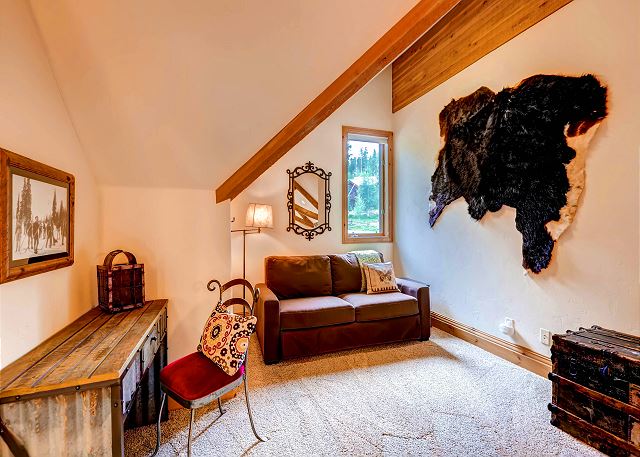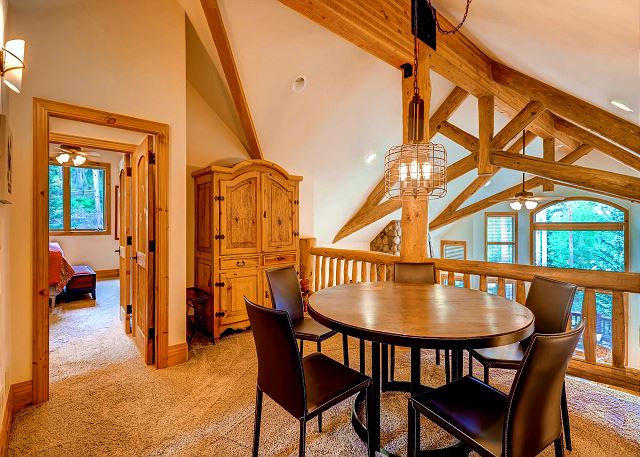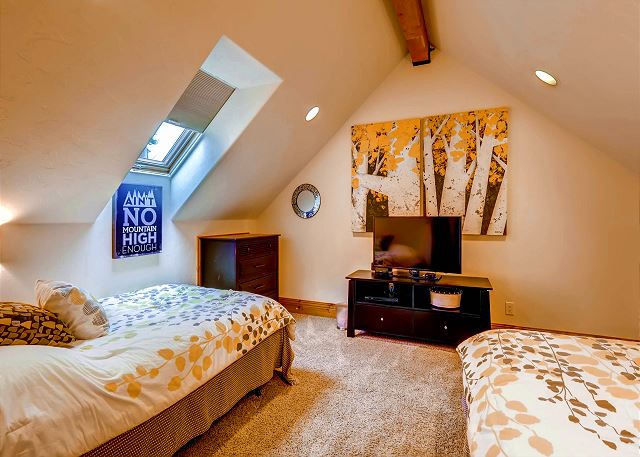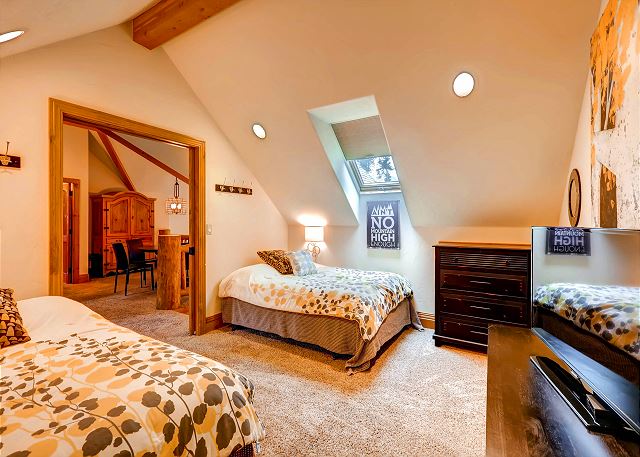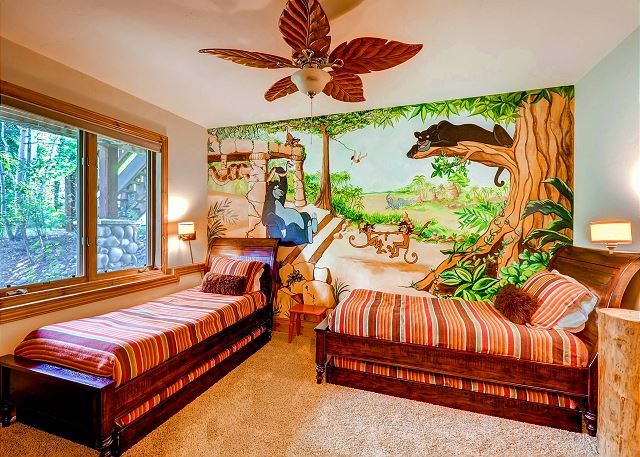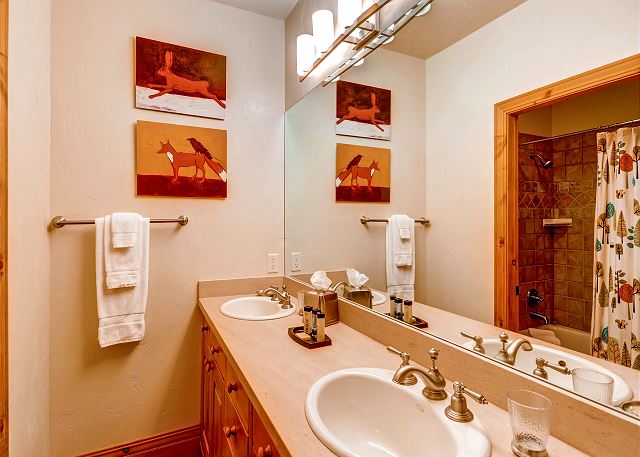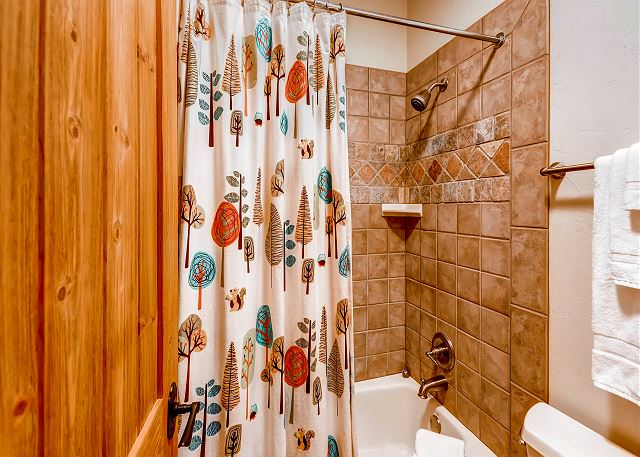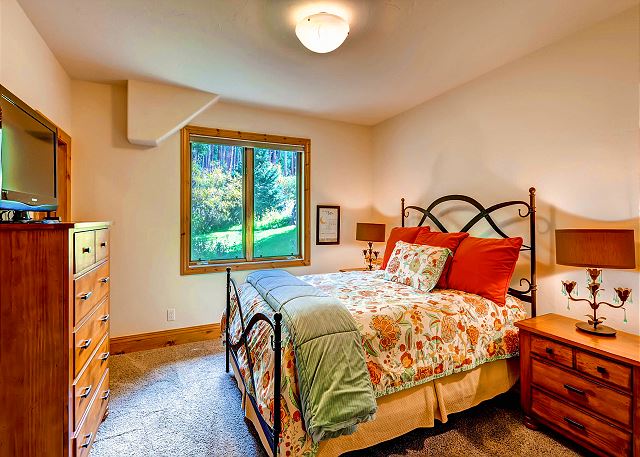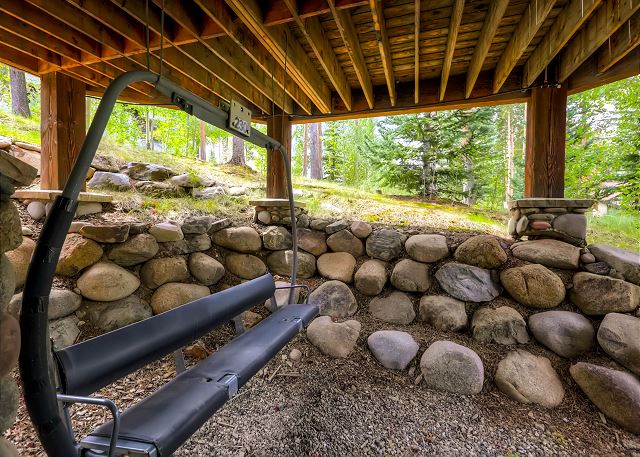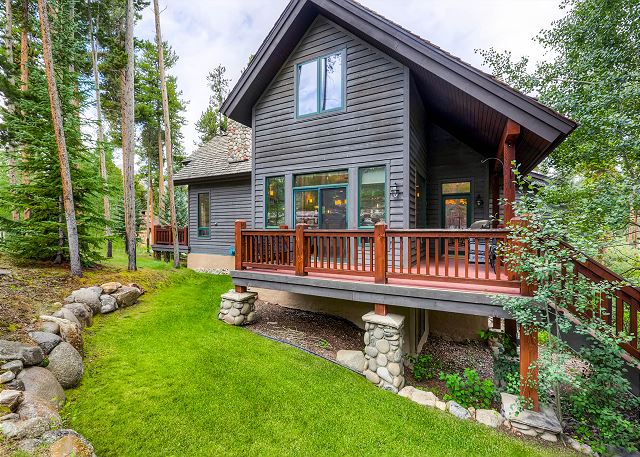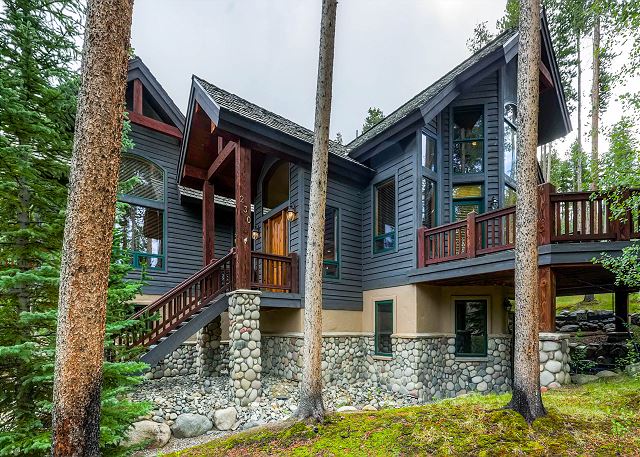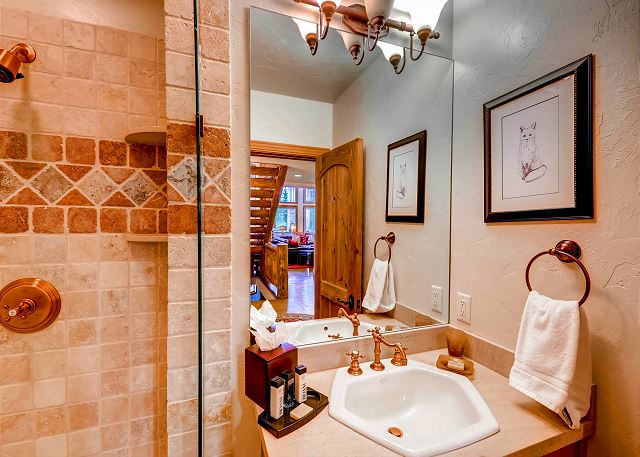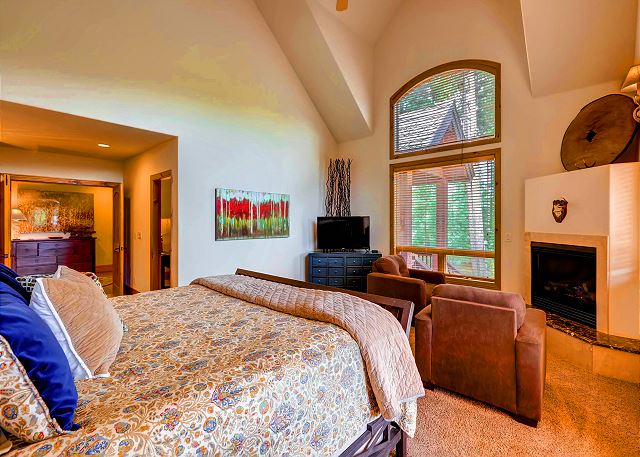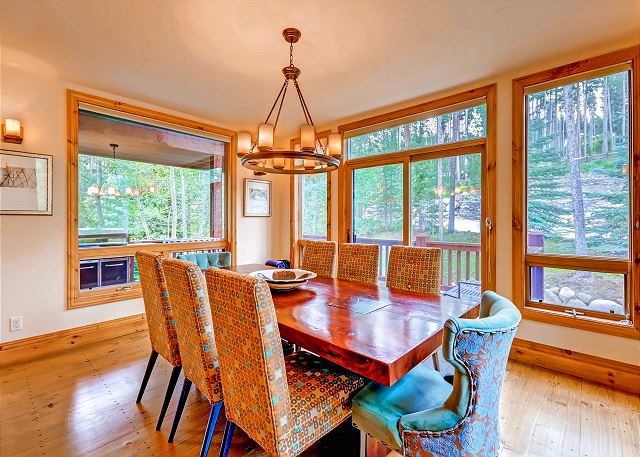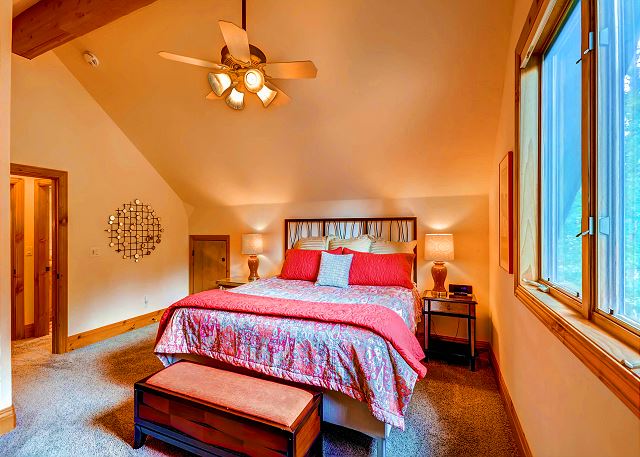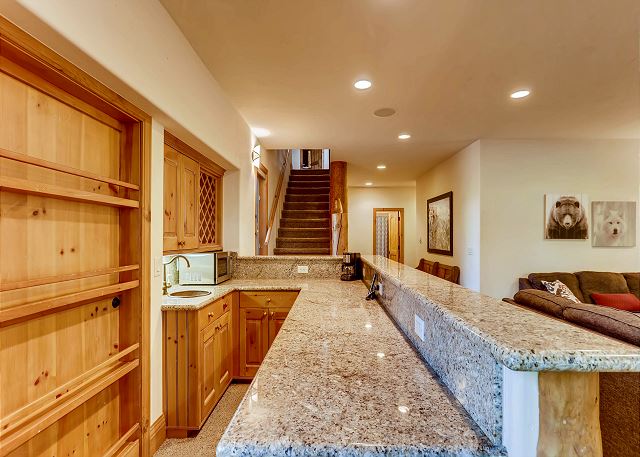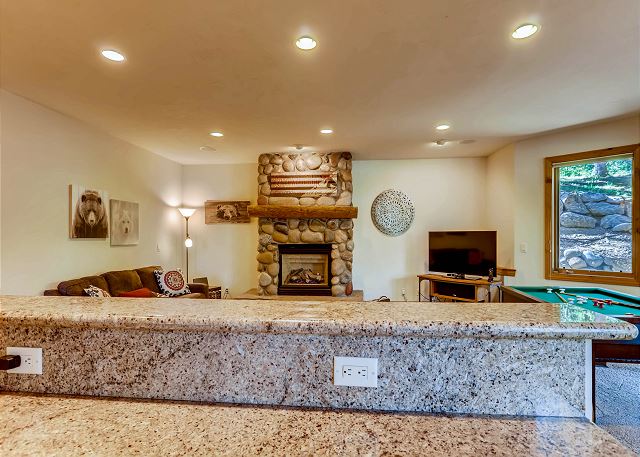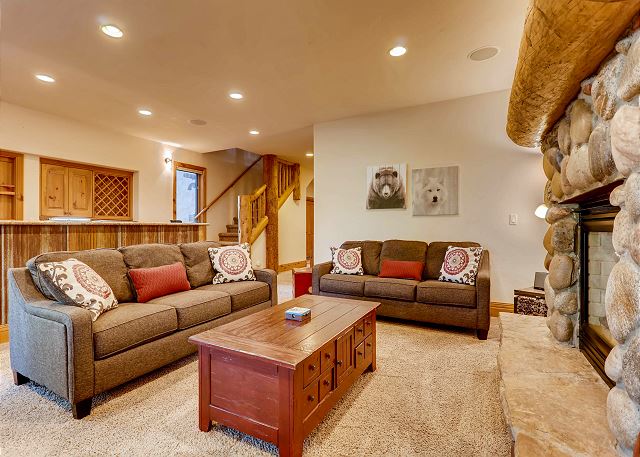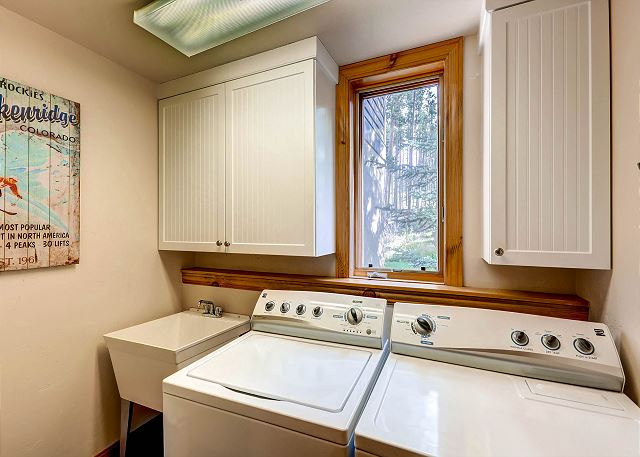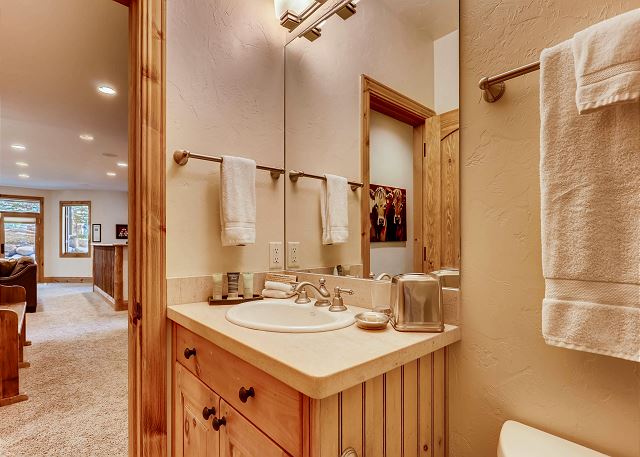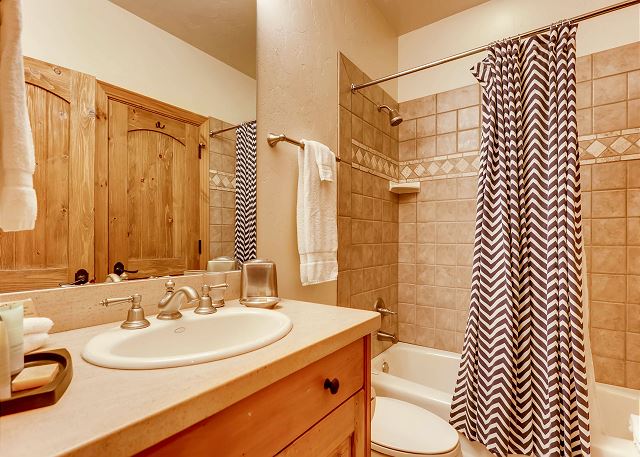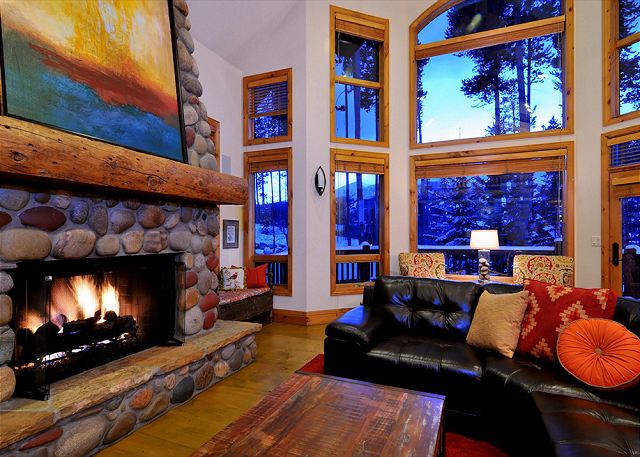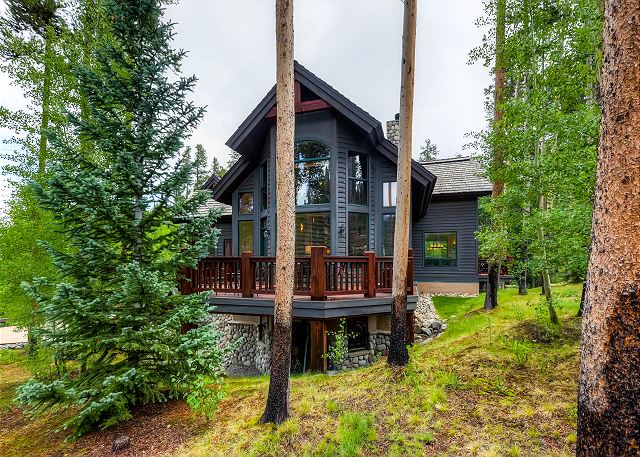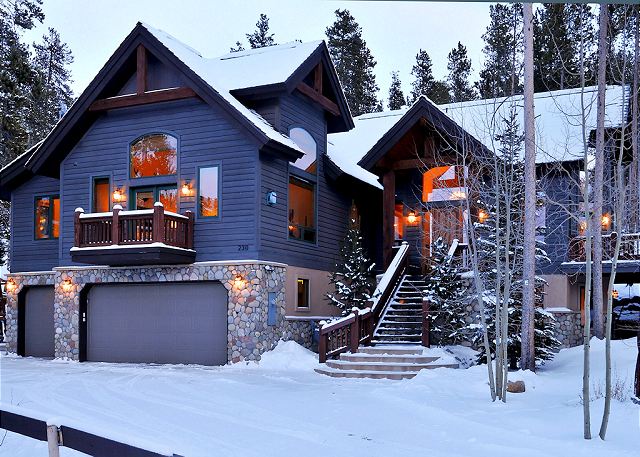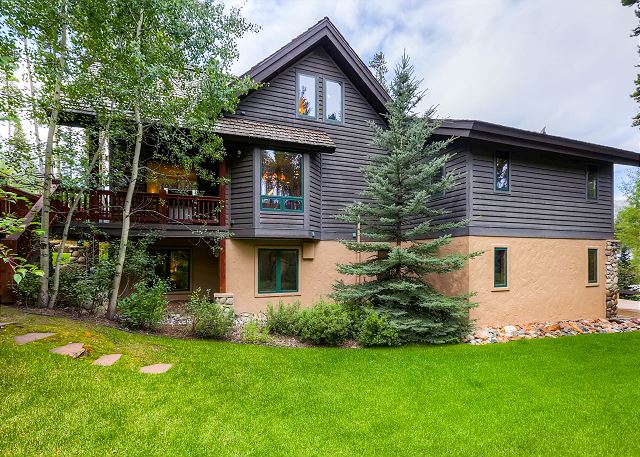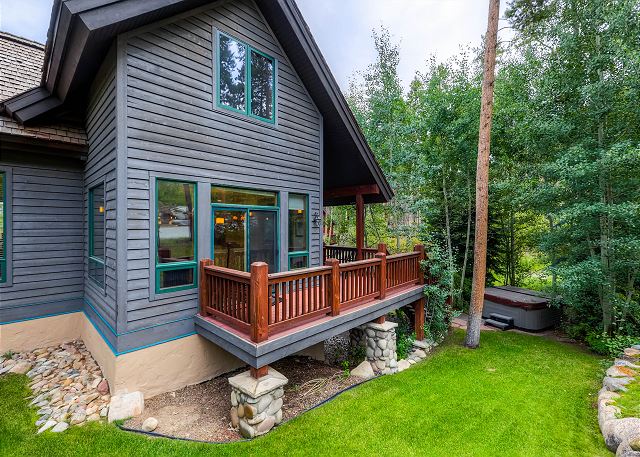 Description
Inglenook is on the 2021/22 Paragon Guest Courtesy Winter Shuttle. Operations run from mid-November through mid-April between the hours of 7:30 AM until 5:30 PM. Transportation runs throughout the Town of Breckenridge. Please inquire within for additional details.



Unwind on every day of your vacation with Breckenridge Ski Area Mountain views at the meticulously designed and decorated Inglenook. Each luxurious room is filled with bright daytime Colorado sunshine and splashes of color. Watch the sunsets as nighttime brings dazzling stars over the twinkling town lights - like you have never experienced before! Curl up in the Inglenook (a bench or nook beside a fireplace) with a book and a cup of steaming hot chocolate after a long day of skiing on the world famous slopes of Breckenridge.



1 1/2 miles to the Gondola



5000 Square Feet with Post and Beam Interiors located in the Gold Flake Neighborhood



Drive to Town of Breckenridge in less than 5 minutes or walk the hiking path to town in 15 minutes



Open Great Room with wood floors and river rock gas fireplace, access to front deck and VIEWS of the Breckenridge Ski Mountains through floor-to-ceiling windows



Large walk through kitchen has granite counter tops, large island and all appliances



Outdoor Gas Grill on deck off kitchen



Two Dining areas – large dining table seating 8 and a breakfast table nearby in an alcove of windows seats 6, 3 additional bar seats off kitchen island - seating 17 total



3 Bay Garage with parking for 5 cars total between garage and driveway



Private Outdoor Hot Tub in back yard



Washer / Dryer



Wireless internet access



Stags Head King Suite with king bed, fireplace, flat screen TV and private balcony



Ensuite king suite bath has oversized shower, Jacuzzi tub, separate his/hers sinks, large closet



Jean-Claude Killy King Suite on upper level with king bed, TV and ensuite bath with shower



Loft with queen sofa sleeper and game table



Room off loft features 2 double beds and a flat screen TV



Lower level Rec Room Den has fireplace, large wet bar, big screen TV/DVD/XBOX, bumper pool



Lower Level Bunk Room has 4 twin beds (trundles) with Jungle Book painted on wall ensuite bath with Tub/Shower



Queen bedroom with TV and ensuite bath



Professionally Cleaned & Sanitized Prior to All Arrivals



4-WHEEL DRIVE REQUIRED in winter months



With regret, no pets please



Paragon's personal care amenities – shampoo, conditioner, lotion, locally made specialty soaps



Paragon Lodging in Breckenridge Colorado is the SOLE authorized Property Manager and Rental Agent for Inglenook. Paragon Lodging enforces an age policy of 25 years old. Families with children are welcome. We regret, we do not accept college groups.



Paragon Lodging does not advertise Inglenook on Craigslist



Town of Breckenridge Business License No's:

Paragon Lodging: 33007

Inglenook: 425680002
Calendar
October 2021

| S | M | T | W | T | F | S |
| --- | --- | --- | --- | --- | --- | --- |
| | | | | | 01 | 02 |
| 03 | 04 | 05 | 06 | 07 | 08 | 09 |
| 10 | 11 | 12 | 13 | 14 | 15 | 16 |
| 17 | 18 | 19 | 20 | 21 | 22 | 23 |
| 24 | 25 | 26 | 27 | 28 | 29 | 30 |
| 31 | | | | | | |
November 2021

| S | M | T | W | T | F | S |
| --- | --- | --- | --- | --- | --- | --- |
| | 01 | 02 | 03 | 04 | 05 | 06 |
| 07 | 08 | 09 | 10 | 11 | 12 | 13 |
| 14 | 15 | 16 | 17 | 18 | 19 | 20 |
| 21 | 22 | 23 | 24 | 25 | 26 | 27 |
| 28 | 29 | 30 | | | | |
December 2021

| S | M | T | W | T | F | S |
| --- | --- | --- | --- | --- | --- | --- |
| | | | 01 | 02 | 03 | 04 |
| 05 | 06 | 07 | 08 | 09 | 10 | 11 |
| 12 | 13 | 14 | 15 | 16 | 17 | 18 |
| 19 | 20 | 21 | 22 | 23 | 24 | 25 |
| 26 | 27 | 28 | 29 | 30 | 31 | |
January 2022

| S | M | T | W | T | F | S |
| --- | --- | --- | --- | --- | --- | --- |
| | | | | | | 01 |
| 02 | 03 | 04 | 05 | 06 | 07 | 08 |
| 09 | 10 | 11 | 12 | 13 | 14 | 15 |
| 16 | 17 | 18 | 19 | 20 | 21 | 22 |
| 23 | 24 | 25 | 26 | 27 | 28 | 29 |
| 30 | 31 | | | | | |
February 2022

| S | M | T | W | T | F | S |
| --- | --- | --- | --- | --- | --- | --- |
| | | 01 | 02 | 03 | 04 | 05 |
| 06 | 07 | 08 | 09 | 10 | 11 | 12 |
| 13 | 14 | 15 | 16 | 17 | 18 | 19 |
| 20 | 21 | 22 | 23 | 24 | 25 | 26 |
| 27 | 28 | | | | | |
March 2022

| S | M | T | W | T | F | S |
| --- | --- | --- | --- | --- | --- | --- |
| | | 01 | 02 | 03 | 04 | 05 |
| 06 | 07 | 08 | 09 | 10 | 11 | 12 |
| 13 | 14 | 15 | 16 | 17 | 18 | 19 |
| 20 | 21 | 22 | 23 | 24 | 25 | 26 |
| 27 | 28 | 29 | 30 | 31 | | |
April 2022

| S | M | T | W | T | F | S |
| --- | --- | --- | --- | --- | --- | --- |
| | | | | | 01 | 02 |
| 03 | 04 | 05 | 06 | 07 | 08 | 09 |
| 10 | 11 | 12 | 13 | 14 | 15 | 16 |
| 17 | 18 | 19 | 20 | 21 | 22 | 23 |
| 24 | 25 | 26 | 27 | 28 | 29 | 30 |
May 2022

| S | M | T | W | T | F | S |
| --- | --- | --- | --- | --- | --- | --- |
| 01 | 02 | 03 | 04 | 05 | 06 | 07 |
| 08 | 09 | 10 | 11 | 12 | 13 | 14 |
| 15 | 16 | 17 | 18 | 19 | 20 | 21 |
| 22 | 23 | 24 | 25 | 26 | 27 | 28 |
| 29 | 30 | 31 | | | | |
June 2022

| S | M | T | W | T | F | S |
| --- | --- | --- | --- | --- | --- | --- |
| | | | 01 | 02 | 03 | 04 |
| 05 | 06 | 07 | 08 | 09 | 10 | 11 |
| 12 | 13 | 14 | 15 | 16 | 17 | 18 |
| 19 | 20 | 21 | 22 | 23 | 24 | 25 |
| 26 | 27 | 28 | 29 | 30 | | |
July 2022

| S | M | T | W | T | F | S |
| --- | --- | --- | --- | --- | --- | --- |
| | | | | | 01 | 02 |
| 03 | 04 | 05 | 06 | 07 | 08 | 09 |
| 10 | 11 | 12 | 13 | 14 | 15 | 16 |
| 17 | 18 | 19 | 20 | 21 | 22 | 23 |
| 24 | 25 | 26 | 27 | 28 | 29 | 30 |
| 31 | | | | | | |
August 2022

| S | M | T | W | T | F | S |
| --- | --- | --- | --- | --- | --- | --- |
| | 01 | 02 | 03 | 04 | 05 | 06 |
| 07 | 08 | 09 | 10 | 11 | 12 | 13 |
| 14 | 15 | 16 | 17 | 18 | 19 | 20 |
| 21 | 22 | 23 | 24 | 25 | 26 | 27 |
| 28 | 29 | 30 | 31 | | | |
September 2022

| S | M | T | W | T | F | S |
| --- | --- | --- | --- | --- | --- | --- |
| | | | | 01 | 02 | 03 |
| 04 | 05 | 06 | 07 | 08 | 09 | 10 |
| 11 | 12 | 13 | 14 | 15 | 16 | 17 |
| 18 | 19 | 20 | 21 | 22 | 23 | 24 |
| 25 | 26 | 27 | 28 | 29 | 30 | |
Available
Unavailable
Check-In Only
Check-Out Only
Seasonal Rates
| Date Range | Daily | Weekly | Monthly |
| --- | --- | --- | --- |
* Seasonal rates are only estimates and do not reflect taxes or additional fees.
Location
Guest Reviews of
Inglenook (PA-212277)
Breckenridge, CO
---
Vacation Rental Reviews by
stars based on
Fantastic trip, wonderful memories
Review by
A perfect getaway and we left wishing we could stay longer. What a beautiful, comfortable, home. We be back soon!
5 out of 5 stars
Unforgettable Vacation
Review by
Jennifer F.
I can't put into words what this vacation meant to our family! Our time together will be remembered by all forever! Englenook was amazing! Every detail was thought out and executed. Paragon was a dream to work with. The communication was incredible, the app was so easy to use and provided lots of information. Worth, and his transportation company, were amazing! It truly made for an incredible vacation!!
5 out of 5 stars
Manager Response:
Jennifer, it was a pleasure to welcome your family to Breckenridge and we're thrilled to read your wonderful review. Please visit us again soon! -Lauren and The Staff of Paragon Lodging
Spacious and beautiful mountain home
Review by
Kara M.
Lovely mountain home in a convenient location that is walking distance to downtown Breckenridge and trails. Very spacious kitchen, dining area and great room. Thank you for a wonderful stay!
5 out of 5 stars
Manager Response:
Our pleasure, Kara - thank you for the review! We hope to greet you again soon! -Lauren & The Staff of Paragon Lodging
Great location, lovely home.
Review by
Gail P.
Beautiful property, we were there early July, Paragon staff kept us informed through the early pandemic and we finally felt safe coming (9 of us, ages 4-71 wore our masks the whole time and felt welcomed everywhere. They had it set up for contactless entry/registration which was very nice. No need to go to the office, did it by text. Home has everything you could need, so much room to spread out, everyone had their own bedroom and bath. Huge greatroom with very large sectional which I loved. Washer and dryer are a little dated, but worked fine. Hot tub was working great which got a lot of use, much enjoyed. We hung out a lot on the porch off the greatroom. Thank you Paragon for a lovely opportunity for our family to reconnect. We mostly kept to ourselves hiking, biking, fishing etc. but when we did go to the ski lift area and downtown most people had masks on, and employees working so hard with theirs on also. I'm a retired nurse and much appreciated that for my family's safety. Thank you.
5 out of 5 stars
Manager Response:
Thank you, Gail - it was our goal from the beginning of all this to make sure our guests felt safe and secure throughout the entire process - we are so happy that your family had an opportunity to reconnect together and that Inglenook was such a good fit! We hope you'll come back and see us again! -Lauren and The Staff of Paragon Lodging
High School Seniors Ski Trip
Review by
Inglenook was the perfect house for 7 senior boys and 5 moms to share over the President's Day weekend. All of the furnishings and beds were very comfortable. The boys had the first level to themselves and really enjoyed the Xbox, hot tub and bumper pool. The boys also cooked dinner for the moms a couple of the nights since the kitchen was so well stocked and the outside grill worked great. Katie at Paragon Lodging was awesome to work with as was the Black Mountain shuttle service that was included. Worth and his staff were very friendly, patient and polite and always on time. We hope to visit again next year and stay at this beautiful and spacious house once more!
5 out of 5 stars
Manager Response:
Hello Rosa, We are thrilled to hear your feedback and so happy that Inglenook was such a great fit for your group - thank you for taking the time to review your stay. We look forward to greeting you in Breckenridge again next year! -Lauren and The Staff of Paragon Lodging
Amazing Rental Property
Review by
House was just like the photos. Very clean. Plenty of bedrooms, bathrooms etc. Would definitely stay there again.
5 out of 5 stars
Manager Response:
Hello David, We are thrilled to hear about your experience at Inglenook - and happy that the home met your expectations! We hope you'll come back and see us again soon -Lauren & The Staff of Paragon Lodging
Grear, open home , very good shuttle and management company
Review by
Daniel H.
We were happy to join with extended family, friends in this big home. Two big family rooms for all to gather, older kids could hang out downstairs. Kitchen very good, we were able to prepare a huge Thanksgiving dinner with the two ovens. We had trouble with the hot tub and after some slight confusion, Paragon made it right. The custom shuttle service was great, and very friendly
5 out of 5 stars
Manager Response:
Thanks for your recent review, Daniel. It sounds like you took advantage of the courtesy shuttle system. We are so grateful to have the opportunity to work with Black Mountain Limo, hearing the service you received is very reassuring. In addition, I'm pleased that the issue with the hot tub was cleared up and you were able to proceed with enjoying all the wonderful amenities Inglenook offers. We wish you and your family a very happy holiday season. - Lennie & The Staff of Paragon Lodging
Inglenook Breckenridge
Review by
Margaret L.
Beautiful home. Loved every minute of staying at Inglenook! The only flaw was the refrigerator water dispenser did not work. But certainly didn't affect the enjoyment of our stay
5 out of 5 stars
Manager Response:
Margaret, thank you for taking the time to let us know that Inglenook suited your needs! I am truly sorry to hear that the water dispenser did not work. This is on the schedule to be repaired and wanted to be sure you knew! We hope to have the pleasure of hosting you and your family again soon. - Lennie & The Staff of Paragon Lodging
Spring Break Breckenridge
Review by
Christen A.
It was an amazing home with all the amenities as were listed! We had a fabulous time and we're so very grateful for the concierge driver to the slopes each day - was very helpful! Also, the personal attention to any questions we had was much appreciated!
5 out of 5 stars
Presidents Day 2019
Review by
Beautiful place for a larger group!
5 out of 5 stars
Winter Wondetland Ski Getaway
Review by
Murray B.
This was an amzing experience from arrival until the departure. The home was simply exsquisite with everything you need , extremely comfirtable forva large group or multiply families. The house offered lots of privacy with open multi level setting. After a long and hard ski day a telax in the spa to finish off the day. This is accomodation at its very best, you wont be disappointed. Thanks Murray
5 out of 5 stars
2018 Spring Break
Review by
John B.
Excellent
5 out of 5 stars
Manager Response:
The weather has been ideal for a golf trip in Breckenridge, John! Happy to hear it was excellent for you and your group. We hope to host you again for next year's awesome golf experience. - Lennie & The Staff of Paragon Lodging
Inglenook
Review by
Linda S.
Great house. We have rented from Paragon for at least 15 years. We are never disappointed.
5 out of 5 stars
Manager Response:
Thank you, Linda! We are happy to hear you enjoyed Inglenook - looking forward to seeing you again next Thanksgiving! -Lauren and The Staff of Paragon Lodging
Great Location
Review by
Quiet beautiful neighborhood but close enough to town. Check-in was easy, service friendly and extremely helpful. Property had everything to have a fun family reunion.
5 out of 5 stars
Manager Response:
Thank you, Klaus! We're happy you enjoyed your time at Inglenook and we hope you'll come back and see us again soon!
Great House for Multiple Couples
Review by
Clair P.
We were in town for a wedding. We had 5 couples and two singles. There were ample beds for everyone as the upstairs has a pull-out as does the study. The 5 full baths were great for our group as we were all getting ready at the same time. The house is beautiful and in a great location. The kitchen is well stocked and had everything we needed. Everyone kept commenting on how great the house was and how perfect it was for our group. Everyone wanted to stay longer!
5 out of 5 stars
Manager Response:
Thank you for taking the time to review your stay at Inglenook, Clair! We're happy that the home worked out well for your group and we look forward to seeing you in Breckenridge again soon! -Lauren & The Staff of Paragon Lodging
Epic luxury & comfort @ Inglenook
Review by
Alan R.
First, it's essential that I praise Paragon Lodging (Krista Rider) for there exceptional attention to detail & expediting the accommodations! The house was exquisite with amenities of a 5-star resort; location was easily accessible with option of walking or driving to town plus hiking trails galore!Definitely recommend Inglenook & Paragon Lodging as they met & exceeded all our expectations fulfilling a superb vacation! Thank you for all your efforts!Sincerely,AR
5 out of 5 stars
Manager Response:
Thank you, Alan!!! Come back and see us again soon!
Awesome
Review by
Tyler B.
This cabin was perfect for the guys trip we took. The whole cabin worked really well.
5 out of 5 stars
Great home for friends
Review by
We had a great time gathering with friends from three states. We had tried to find a home that would be suitable for three couples. The master suite was fabulous, the upper level ensuite really nice and lower level okay. Sort of small and no separate shower. Great kitchen and family room. Had lots of fun.
4 out of 5 stars
Great location
Review by
Ryan J.
Great location near the slopes. One of the biggest houses you will find this close to town. Only issue was hot tub was broken for 2 of 4 nights of the stay which was very disappointing. Other than that obstacle everything was fine.
4 out of 5 stars
Manager Response:
Dear Ryan, We are happy you enjoyed your vacation in Breckenridge at Inglenook. I am sorry you did not have access to the hot tub for 2 days. The hot tub company discovered a hairline crack. As a result we are refunding you $250 for your inconvenience. We hope to see you back in Breckenridge again soon! Johna Rice
Wiskus Family Vacation
Review by
Mark W.
Quite easy. Very good experience working with Paragon and the house we stayed in was very nice. Fridge did have a problem getting cold and staying cold and game system didn't work. Other than that everyone loved it. Perfect location and the friendly fox that visited.
5 out of 5 stars
Great Vacation!
Review by
The only issue we had related to the disparity between the size of the bedrooms... but this shouldn't have been a surprise!
4 out of 5 stars
Great home for large groups and skiing
Review by
Rose L.
We had a great stay at the Inglenook. It was large enough so three famiies with small children were comfortable and not in each others way. The accommodations had everything we needed from extra towels to every kitchen gadget necessary. It is a beautiful house close to skiing. The extra bonus of having a shuttle makes getting to the ski hill even easier. I would highly recommend this home and hope to be back.
5 out of 5 stars
Great place for a group.
Review by
Christopher C.
We had a large group and everyone was able to find their own space after the Mtn and still be as to enjoy meals together. Definitely recommend for any large group.
5 out of 5 stars
A "Thumbs-Up" from Texas!
Review by
Inglenook was a wonderful home for our two families sharing spring vacation time together. Great open living spaces; two master suites, very well-equipped kitchen, and spacious garage for both families' vehicles. We had four adults and four teenagers. The secondary game room on the lower floor was the perfect space for the teenagers to retreat at night after a long day on the slopes, while the adults were upstairs. The girls shared the Jungle book room with the two twin beds on lower floor and one of the boy teens bunked in the second bedroom with a double bed on the lower level adjacent to the gameroom and the girls' room. The fourth teen chose the 3rd floor tv room for his bedroom, pushing together the two couches to form a bed. He chose this room despite the bed situation, in order to have privacy with the sliding pocket doors. There is a loveseat pull-out in the loft area of that 3rd floor, just outside the tv room and second master, but it does not provide the privacy, as it is open space to main living area below. This was the only space challenge--having a fifth bedroom for the fourth teen with privacy and space for clothes, as there is no closet in the tv room or loft area, only two crawl space storage nooks. We had to share the closet with him in the second master and the bathroom too, unless he went downstairs and took shower in the bath off from the kitchen. Location of Inglenook in the Goldflake neighborhood was terrific and very quiet and peaceful--very short drive to mainstreet and the Peaks/lifts.
4 out of 5 stars
Contact Us