Legacy2-0803 Deluxe (Condominium)
2 Bedroom(s) | 2 Bathroom(s) | Sleeps 8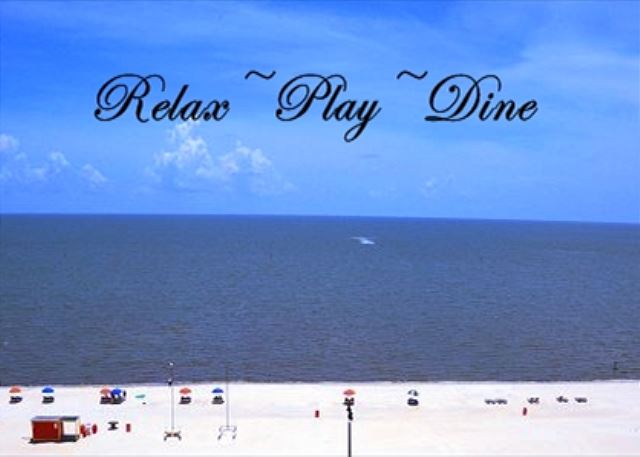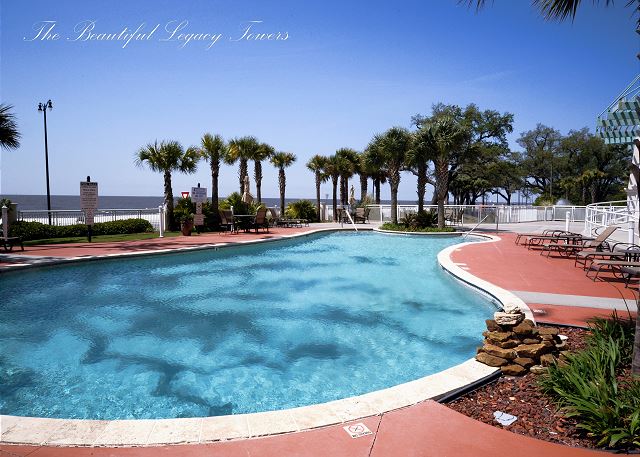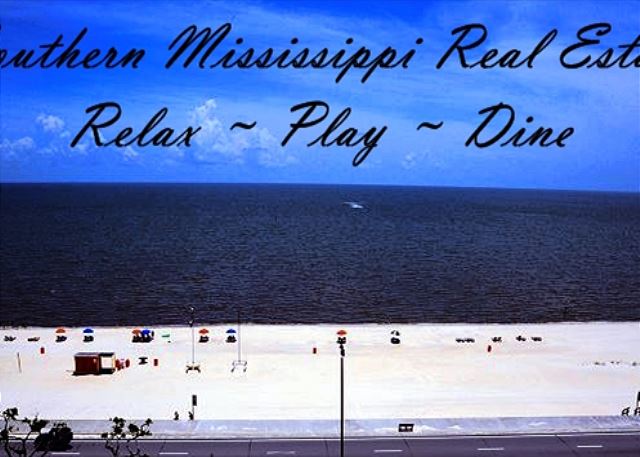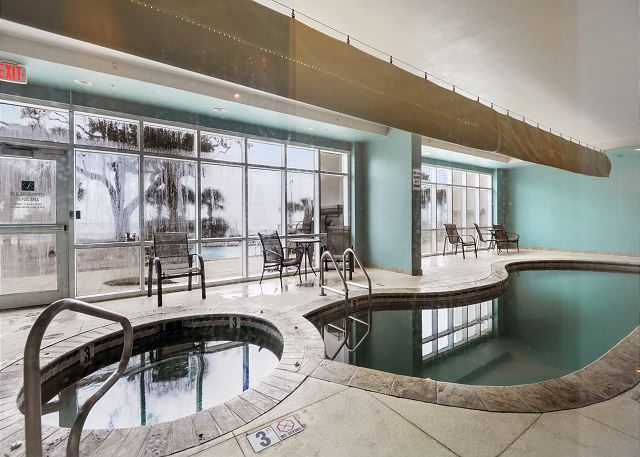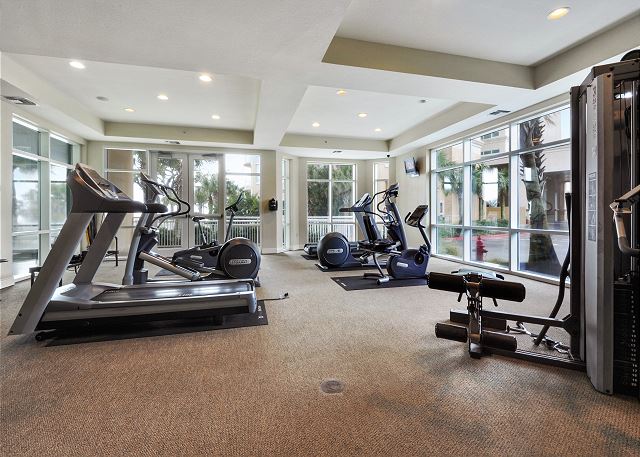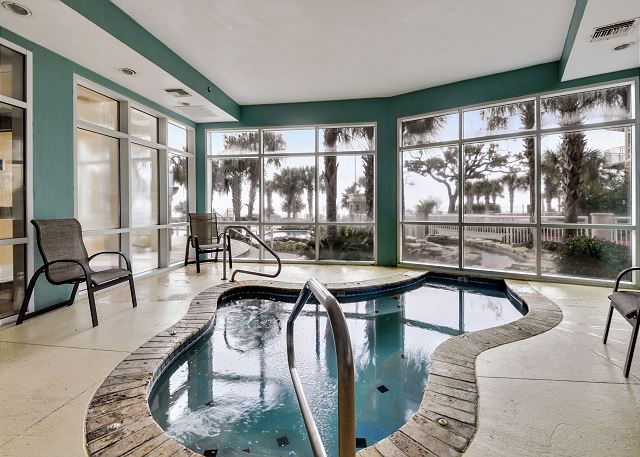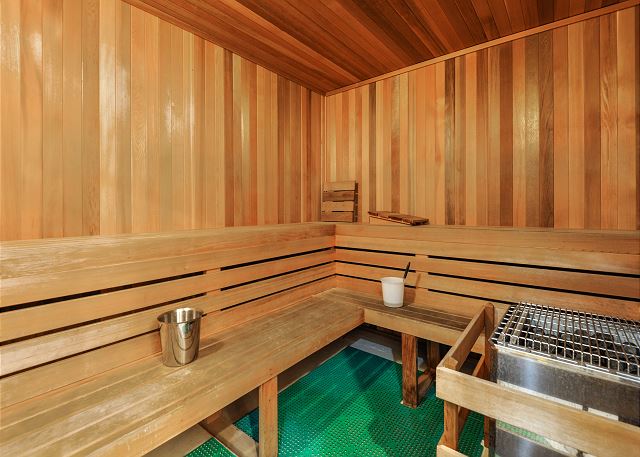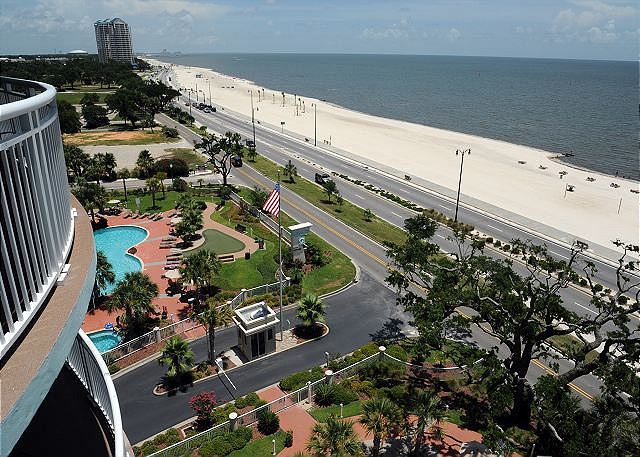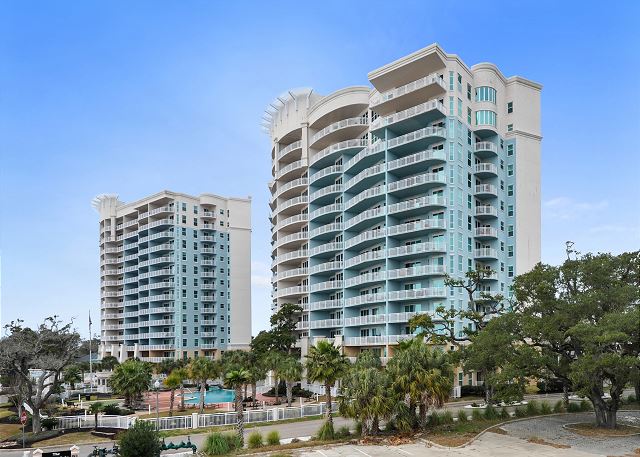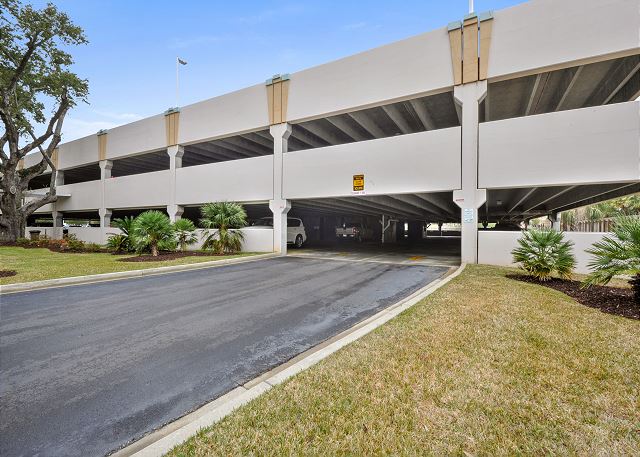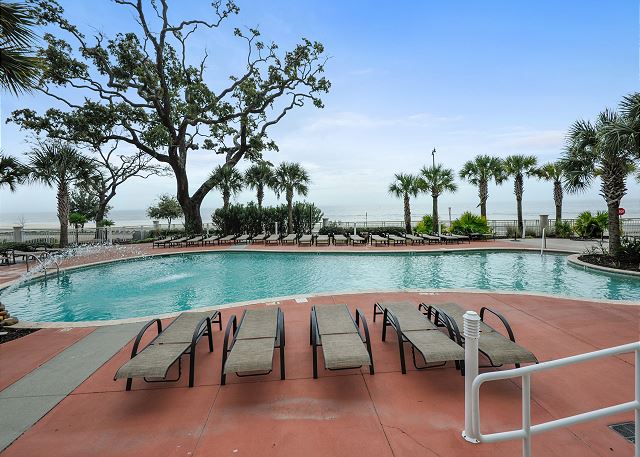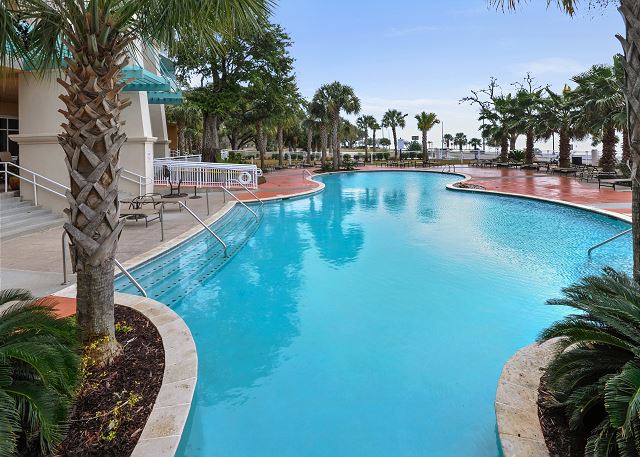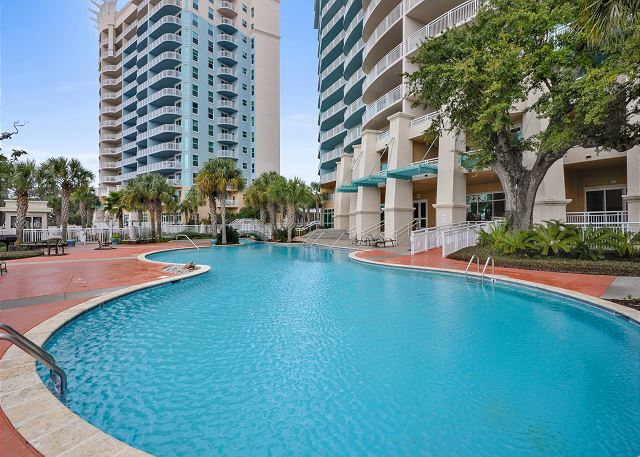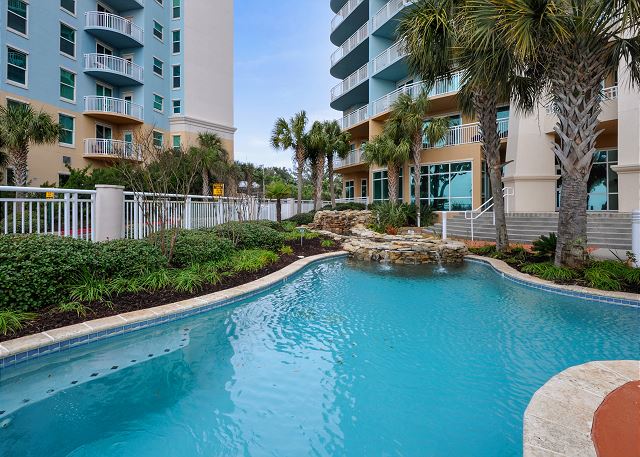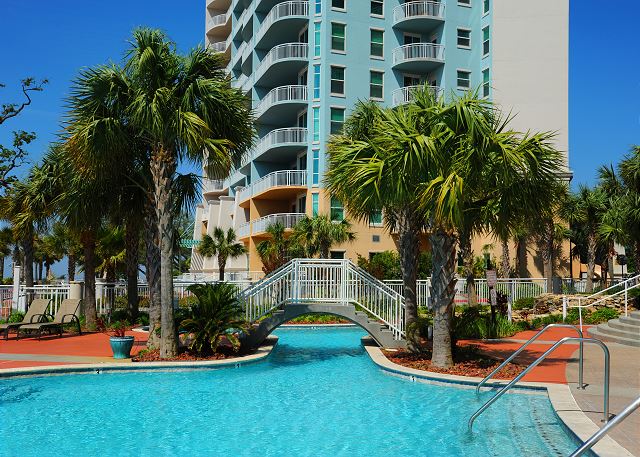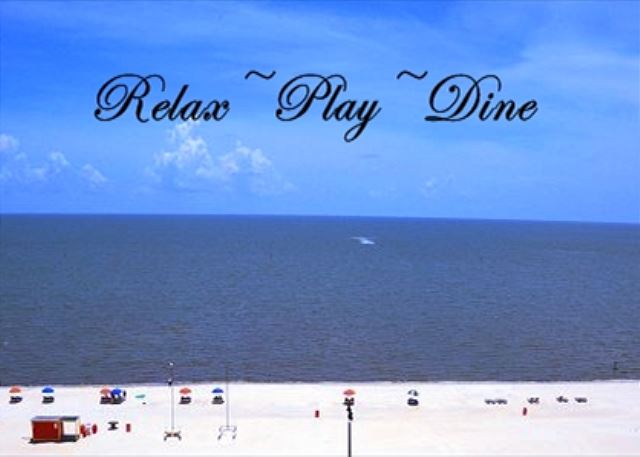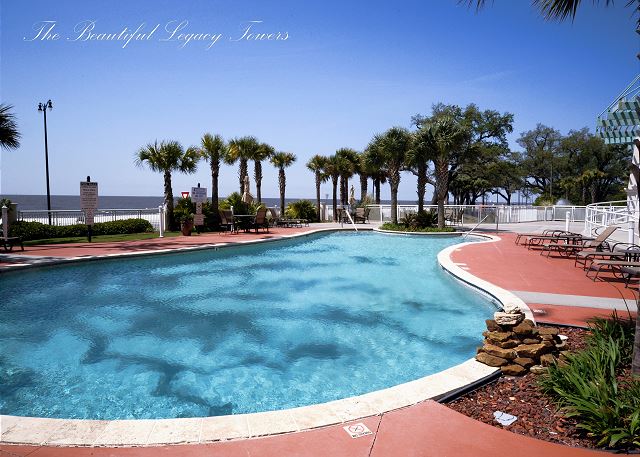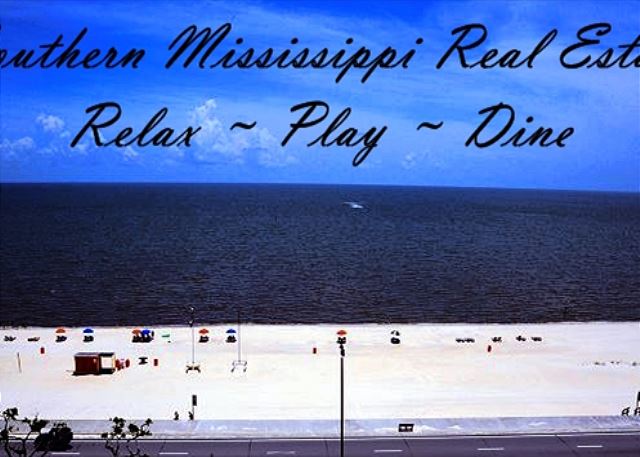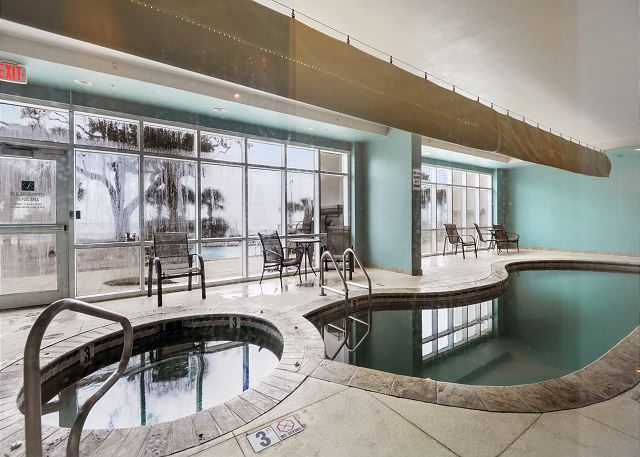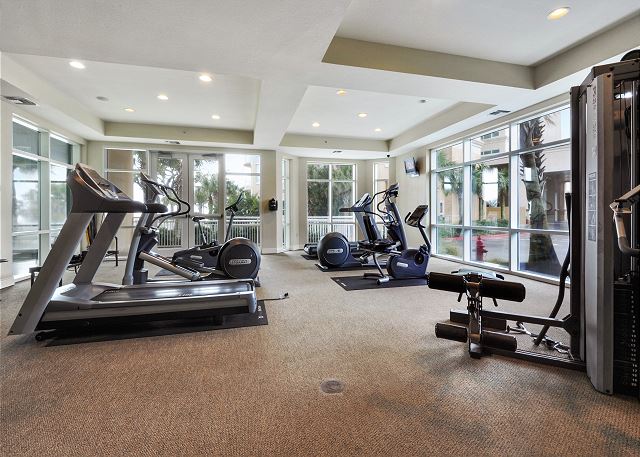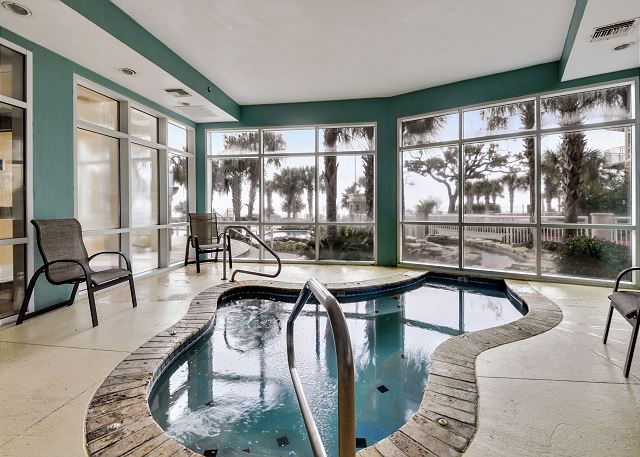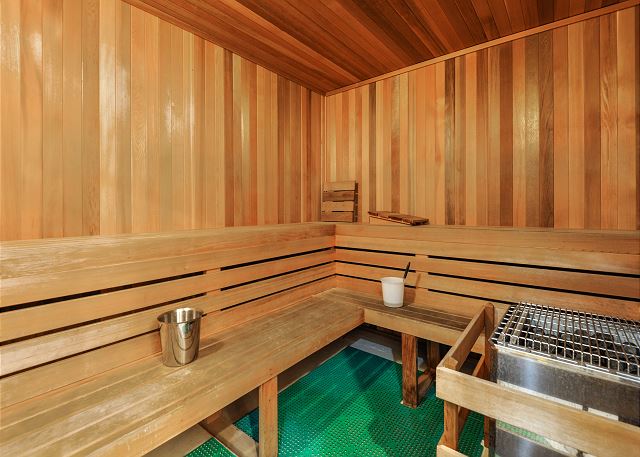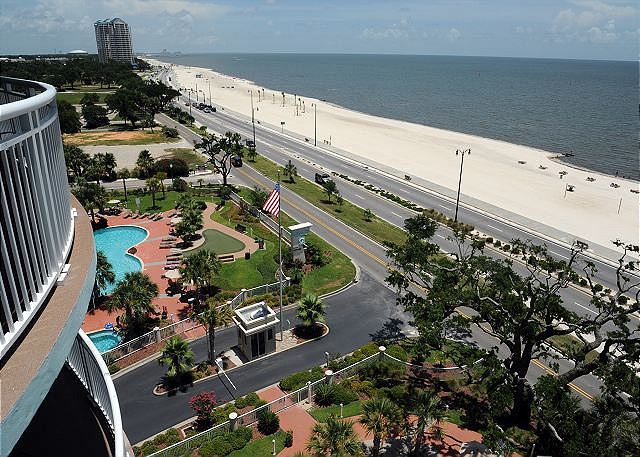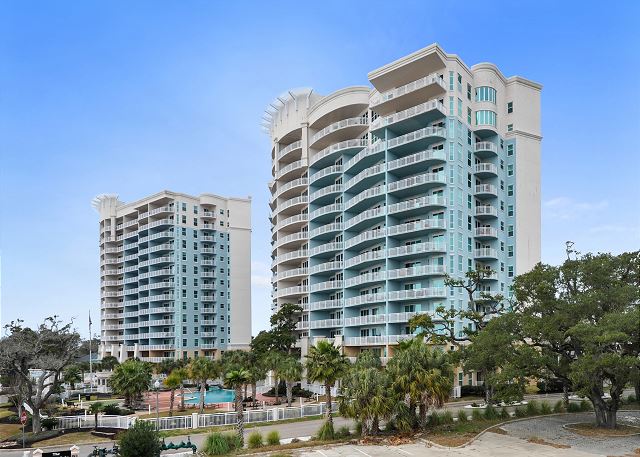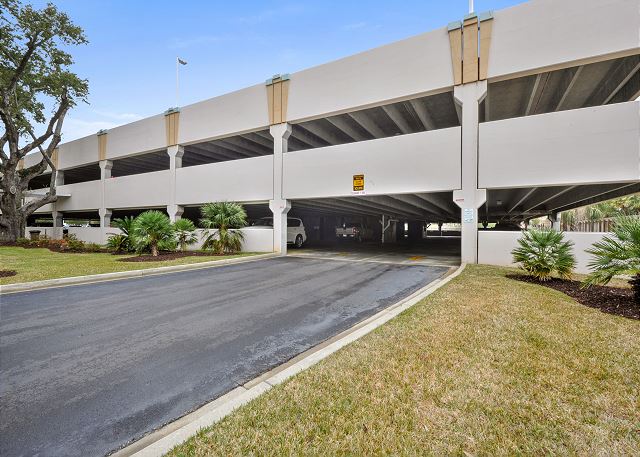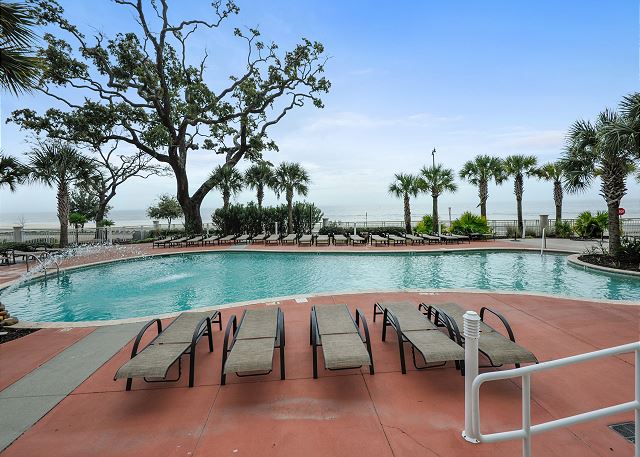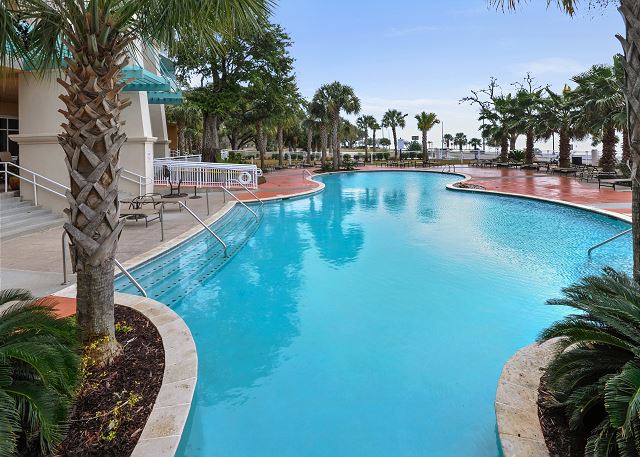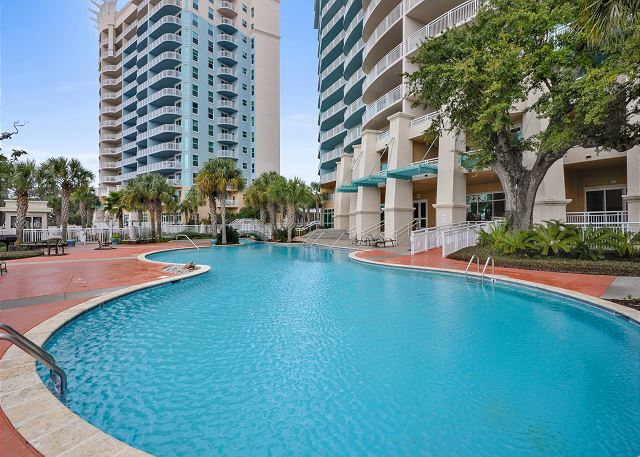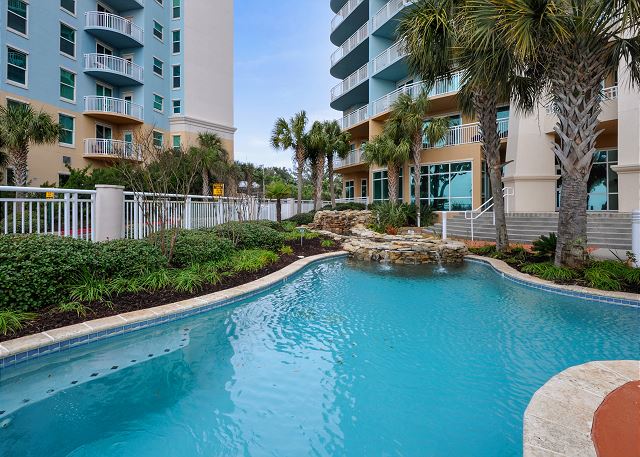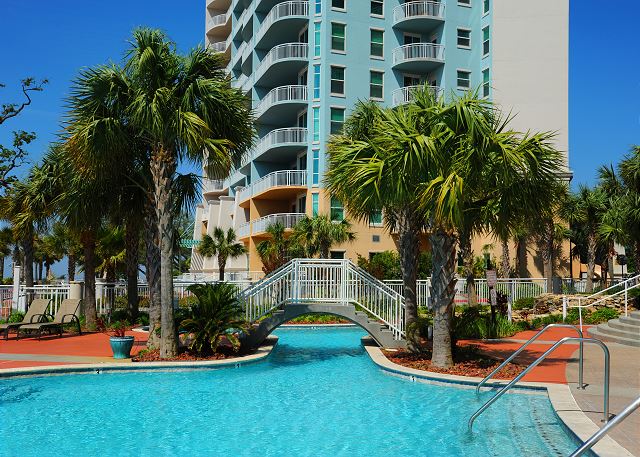 Description
Two bedroom includes two full bedrooms and a bonus bunk bed room for the kids. Perfect for the full family, or to invite guests. The master suite has private scenic views of the Gulf of Mexico. East is the excitement of our world class Biloxi Casino lights, and as far west as the eyes can see, with the most beautiful sunsets one could imagine.



A fully stocked kitchen and linens allow you to relax and enjoy yourself. Located next door to the Great Southern Golf Course and just a mile from the Edegwater Mall, we have plenty to offer. Whether you want to lay by the pool, or jet ski down the beach there is so much to do. Perfect for a short weekend trip, Snowbirds, families and our military members here for school. This is the place to experience all that the Mississippi Gulf Coast has to offer.



DON'T WAIT, inquire today and learn more about our monthly specials. We are proud to offer specials for all Military Members and their families.



Southern Mississippi Real Estate, LLC is always willing to work our customers to meet their vacation budget!

Our Physical Address

2228 Beach Drive

Gulfport, MS 39507
Calendar
September 2021

| S | M | T | W | T | F | S |
| --- | --- | --- | --- | --- | --- | --- |
| | | | 01 | 02 | 03 | 04 |
| 05 | 06 | 07 | 08 | 09 | 10 | 11 |
| 12 | 13 | 14 | 15 | 16 | 17 | 18 |
| 19 | 20 | 21 | 22 | 23 | 24 | 25 |
| 26 | 27 | 28 | 29 | 30 | | |
October 2021

| S | M | T | W | T | F | S |
| --- | --- | --- | --- | --- | --- | --- |
| | | | | | 01 | 02 |
| 03 | 04 | 05 | 06 | 07 | 08 | 09 |
| 10 | 11 | 12 | 13 | 14 | 15 | 16 |
| 17 | 18 | 19 | 20 | 21 | 22 | 23 |
| 24 | 25 | 26 | 27 | 28 | 29 | 30 |
| 31 | | | | | | |
November 2021

| S | M | T | W | T | F | S |
| --- | --- | --- | --- | --- | --- | --- |
| | 01 | 02 | 03 | 04 | 05 | 06 |
| 07 | 08 | 09 | 10 | 11 | 12 | 13 |
| 14 | 15 | 16 | 17 | 18 | 19 | 20 |
| 21 | 22 | 23 | 24 | 25 | 26 | 27 |
| 28 | 29 | 30 | | | | |
December 2021

| S | M | T | W | T | F | S |
| --- | --- | --- | --- | --- | --- | --- |
| | | | 01 | 02 | 03 | 04 |
| 05 | 06 | 07 | 08 | 09 | 10 | 11 |
| 12 | 13 | 14 | 15 | 16 | 17 | 18 |
| 19 | 20 | 21 | 22 | 23 | 24 | 25 |
| 26 | 27 | 28 | 29 | 30 | 31 | |
January 2022

| S | M | T | W | T | F | S |
| --- | --- | --- | --- | --- | --- | --- |
| | | | | | | 01 |
| 02 | 03 | 04 | 05 | 06 | 07 | 08 |
| 09 | 10 | 11 | 12 | 13 | 14 | 15 |
| 16 | 17 | 18 | 19 | 20 | 21 | 22 |
| 23 | 24 | 25 | 26 | 27 | 28 | 29 |
| 30 | 31 | | | | | |
February 2022

| S | M | T | W | T | F | S |
| --- | --- | --- | --- | --- | --- | --- |
| | | 01 | 02 | 03 | 04 | 05 |
| 06 | 07 | 08 | 09 | 10 | 11 | 12 |
| 13 | 14 | 15 | 16 | 17 | 18 | 19 |
| 20 | 21 | 22 | 23 | 24 | 25 | 26 |
| 27 | 28 | | | | | |
March 2022

| S | M | T | W | T | F | S |
| --- | --- | --- | --- | --- | --- | --- |
| | | 01 | 02 | 03 | 04 | 05 |
| 06 | 07 | 08 | 09 | 10 | 11 | 12 |
| 13 | 14 | 15 | 16 | 17 | 18 | 19 |
| 20 | 21 | 22 | 23 | 24 | 25 | 26 |
| 27 | 28 | 29 | 30 | 31 | | |
April 2022

| S | M | T | W | T | F | S |
| --- | --- | --- | --- | --- | --- | --- |
| | | | | | 01 | 02 |
| 03 | 04 | 05 | 06 | 07 | 08 | 09 |
| 10 | 11 | 12 | 13 | 14 | 15 | 16 |
| 17 | 18 | 19 | 20 | 21 | 22 | 23 |
| 24 | 25 | 26 | 27 | 28 | 29 | 30 |
May 2022

| S | M | T | W | T | F | S |
| --- | --- | --- | --- | --- | --- | --- |
| 01 | 02 | 03 | 04 | 05 | 06 | 07 |
| 08 | 09 | 10 | 11 | 12 | 13 | 14 |
| 15 | 16 | 17 | 18 | 19 | 20 | 21 |
| 22 | 23 | 24 | 25 | 26 | 27 | 28 |
| 29 | 30 | 31 | | | | |
June 2022

| S | M | T | W | T | F | S |
| --- | --- | --- | --- | --- | --- | --- |
| | | | 01 | 02 | 03 | 04 |
| 05 | 06 | 07 | 08 | 09 | 10 | 11 |
| 12 | 13 | 14 | 15 | 16 | 17 | 18 |
| 19 | 20 | 21 | 22 | 23 | 24 | 25 |
| 26 | 27 | 28 | 29 | 30 | | |
July 2022

| S | M | T | W | T | F | S |
| --- | --- | --- | --- | --- | --- | --- |
| | | | | | 01 | 02 |
| 03 | 04 | 05 | 06 | 07 | 08 | 09 |
| 10 | 11 | 12 | 13 | 14 | 15 | 16 |
| 17 | 18 | 19 | 20 | 21 | 22 | 23 |
| 24 | 25 | 26 | 27 | 28 | 29 | 30 |
| 31 | | | | | | |
August 2022

| S | M | T | W | T | F | S |
| --- | --- | --- | --- | --- | --- | --- |
| | 01 | 02 | 03 | 04 | 05 | 06 |
| 07 | 08 | 09 | 10 | 11 | 12 | 13 |
| 14 | 15 | 16 | 17 | 18 | 19 | 20 |
| 21 | 22 | 23 | 24 | 25 | 26 | 27 |
| 28 | 29 | 30 | 31 | | | |
Available
Unavailable
Check-In Only
Check-Out Only
Seasonal Rates
| Date Range | Daily | Weekly | Monthly |
| --- | --- | --- | --- |
* Seasonal rates are only estimates and do not reflect taxes or additional fees.
Location
Guest Reviews of
Legacy2-0803 Deluxe
Gulfport, MS
---
Vacation Rental Reviews by
stars based on
Hodges Family Reunion 2021
Review by
John H.
We all had a great time, the condo and amenities were very good. We would stay at the Towers again. We had stayed at the Villas for at least 12 years prior. The view was impressive from the balcony.
4 out of 5 stars
Manager Response:
I appreciate your feedback. It looks like we could have done a better job for you.
Great time
Review by
Trisha K.
The apartment was very clean, comfortable and had everything we needed (except detergent for the dish washer!) My family loved the pool and view from the patio!Only negative was the car noise from the road below.
5 out of 5 stars
Manager Response:
Thank you so much for your feedback. We hope that we have the pleasure of hosting you again in the future. Safe travels, Stacey Dunn
Great Condo!
Review by
Nicole K.
Great place! The unit was spotless and very comfortable. The location and pool are also great.
5 out of 5 stars
Manager Response:
Thank you so much for review. We appreciate your business.
One of the best place to stay!!!
Review by
Woderful location, very good ameneties and better price. I would definetly recommend this vacation rental to my friends and family.
5 out of 5 stars
Manager Response:
Thank you so much for the good review. We hope to see you again in the future. Warm regards, Stacey Dunn
great place
Review by
Joshua J.
it was great and clean.
5 out of 5 stars
Manager Response:
Thanks so much for your feedback Josh, thank you for your service to our country, and thank you for choosing us while you were here for school at Keesler Air Force Base.
Snowbird from Missouri
Review by
David B.
This is our first year at the Legacy after spending the last five years at the Beau View down the street. This is a very well managed condominium complex. The complex is secure, clean, quiet, is a great beach walking location, good ocean views, nice pools and gym. We used Stacey Dunn with Southern Mississippi Real Estate as our "Personal" property manager. She handles everything from Initial rental, ensuring property is move in ready and meets all your needs cheerfully, quickly and thoroughly. Stacey and the rest of her team are fantastic. (The condo itself needs some updates but I know that Stacey is working with the Owner to get these done.) All in all it was a very enjoyable experience. Thank you Stacey. See you next year.
5 out of 5 stars
Manager Response:
Thank you so much for the kind words. We will look forward to seeing you again next year.
Great Vacation!
Review by
Tammy P.
Perfect beach for kids. Shallow water,islands at low tide,just perfect. The only drawback was crossing a sometimes busy street. The property was awesome. Clean and well-maintained. Stacey Dunn our booking agent was superb! Always friendly and quick to respond when I needed her. I will contact Stacey again for my next vacation and will try to come back to this property!
5 out of 5 stars
Manager Response:
Dear Tammy. Thank you for your kind words. We appreciate your feedback, and hope to have you stay with us again in the future. Sincerely, Stacey Dunn
Nice Complex
Review by
The unit was very clean and well stocked with pots / pans and has great view of pools. Good size balcony and big master bath. Easy check in - out. A very secure comple with nice and helpful staff.
4 out of 5 stars
Manager Response:
So nice to hear that you enjoyed your stay. We appreciate the feedback.
Early June getaway
Review by
HEATHER B.
The kitchen was well stocked with everything we could need for dishes, even some spices. Everything was great and clean except for the floors. The tile floors could have been cleaner, and the carpet was very worn and stained. I was afraid to walk on them without shoes. I would come back if the carpet were replaced with hard flooring. Disappointed that indoor pool, hot tub & direct access to outdoor pool, was closed in Bldg 2. Overall, we had a very nice vacation. Thanks!
4 out of 5 stars
Manager Response:
Hi Heather, I am so sorry to hear that you had a few issues. We appreciate your feedback, and will strive to correct the issues you had to deal with.
June 2017 Family Getaway
Review by
Comfortable, Relaxing, Clean, Perfect in every way!
5 out of 5 stars
Manager Response:
Thank you for the feedback.
Loved the location!
Review by
The property was clean, but the carpet should have been cleaned. The grands could not walk around without shoes. It needs to be thoroughly cleaned or replaced.Would recommend it someone would clean the carpet.
4 out of 5 stars
Contact Us