Marlin Bay Yacht Club - Residence #3820 (House)
3 Bedroom(s) | 3.5 Bathroom(s) | Sleeps 8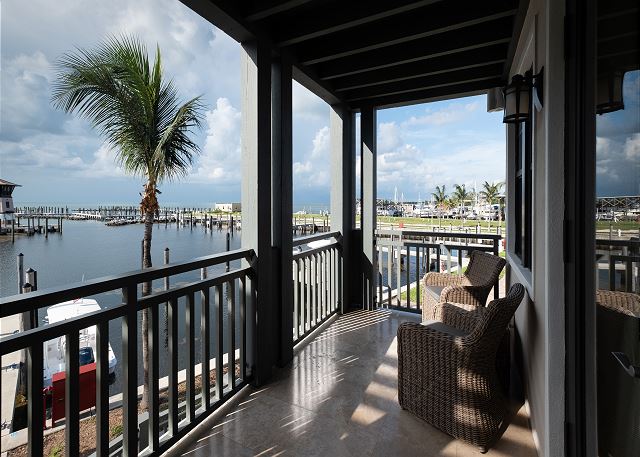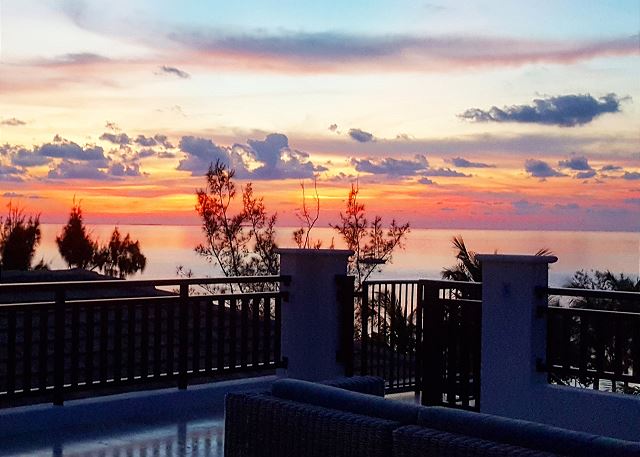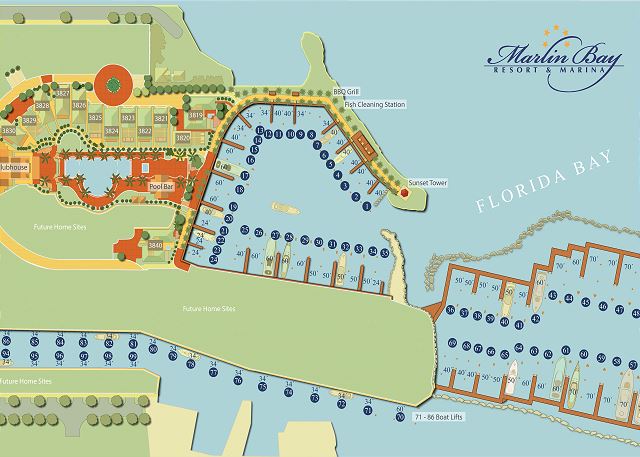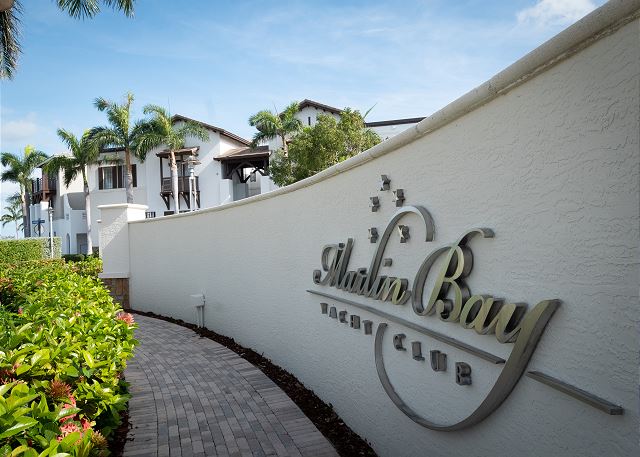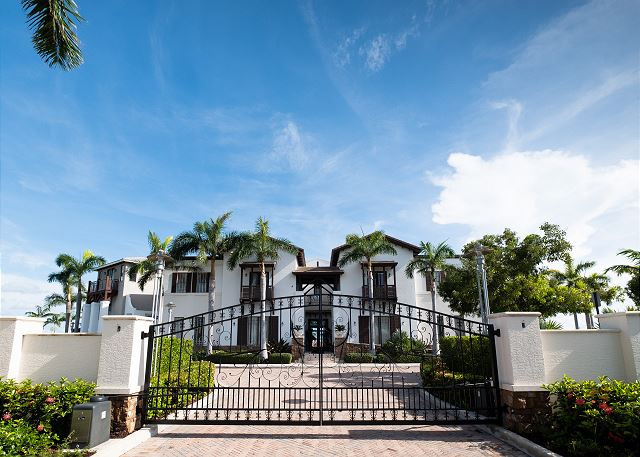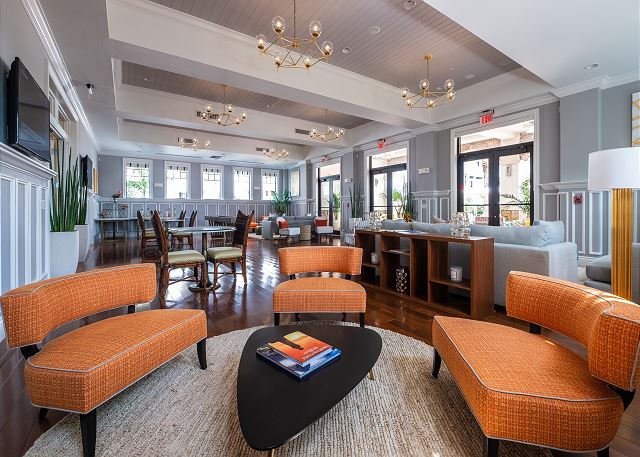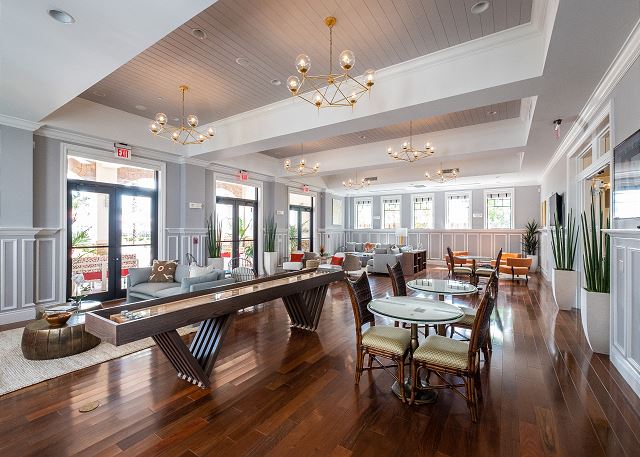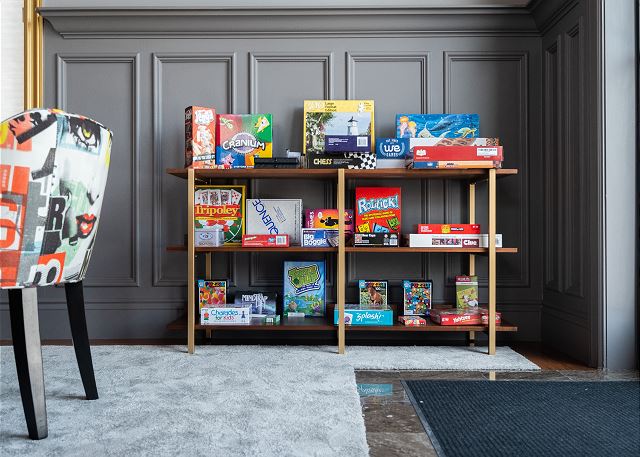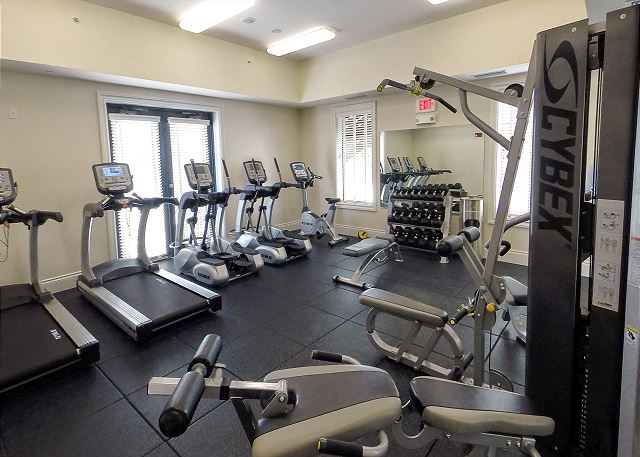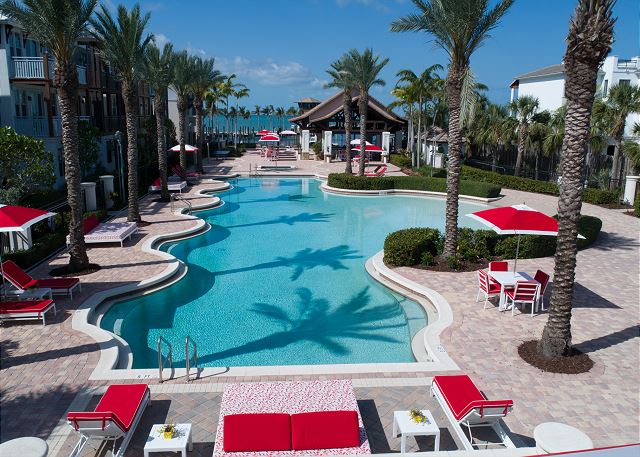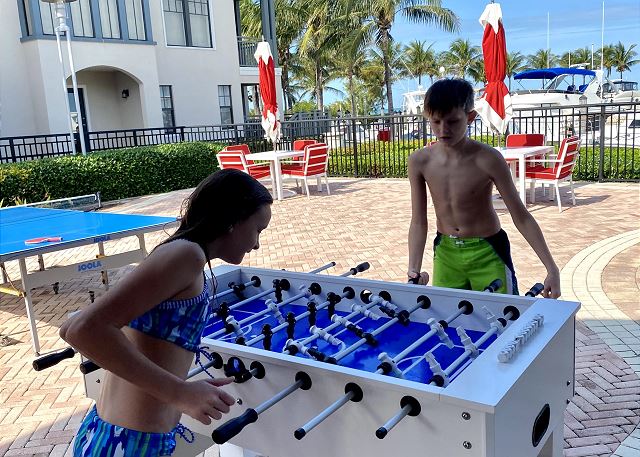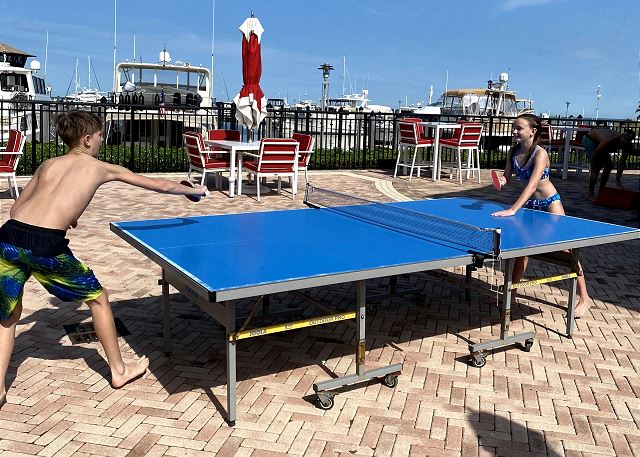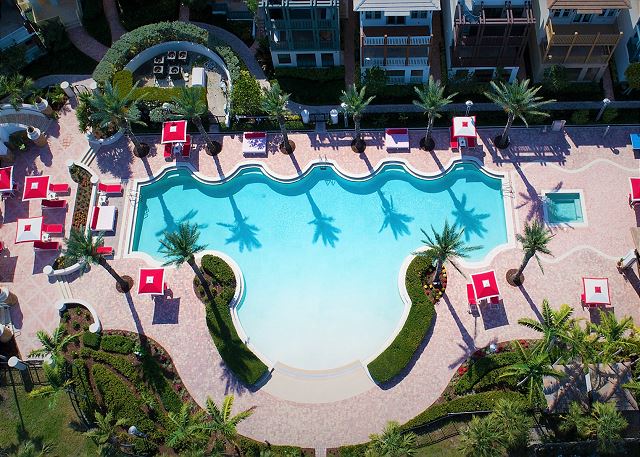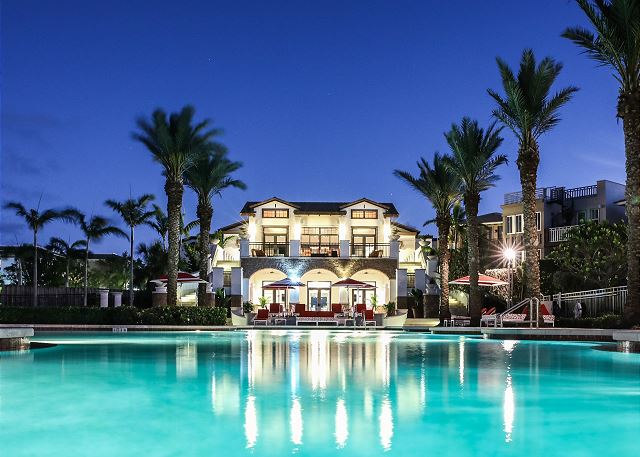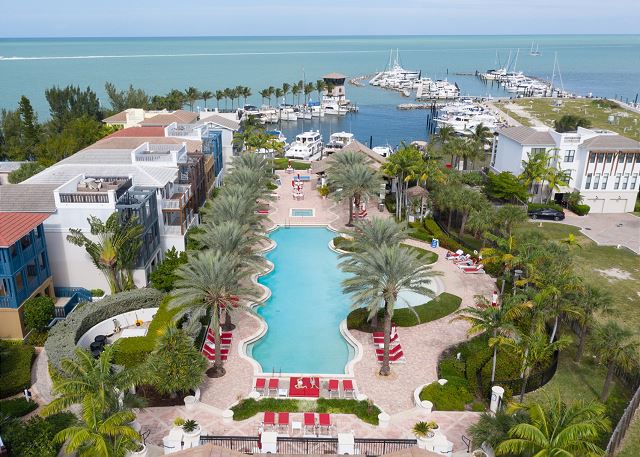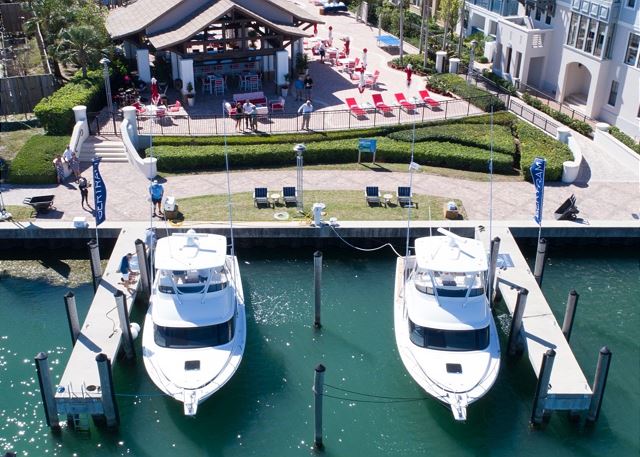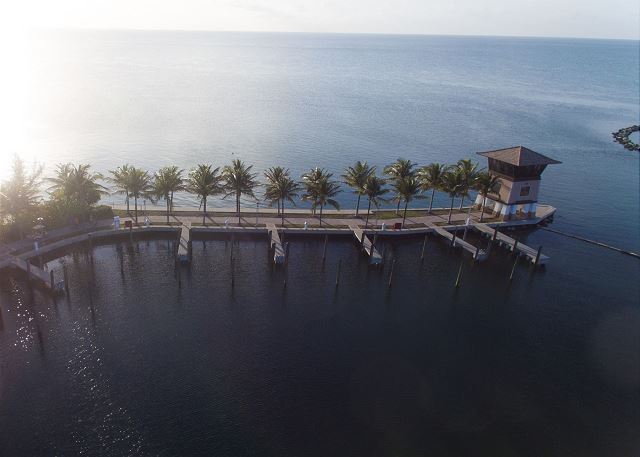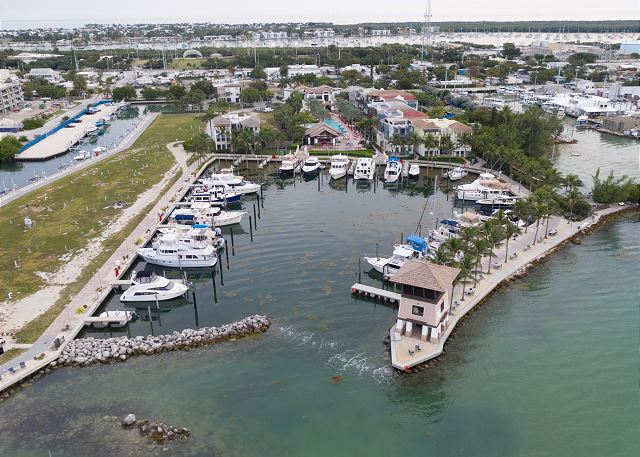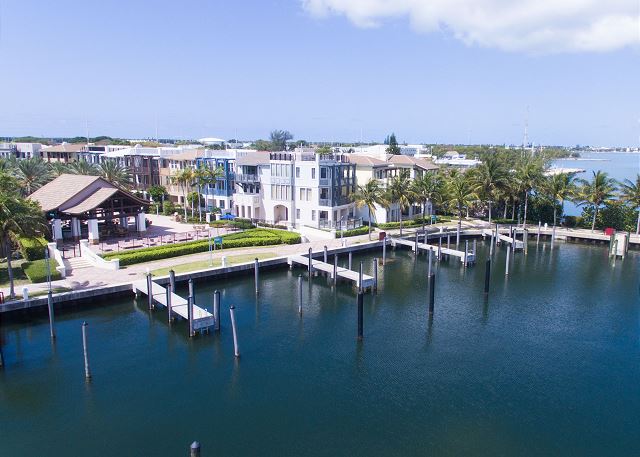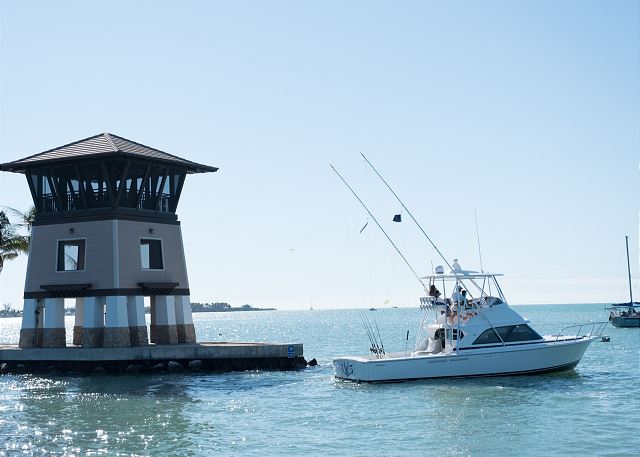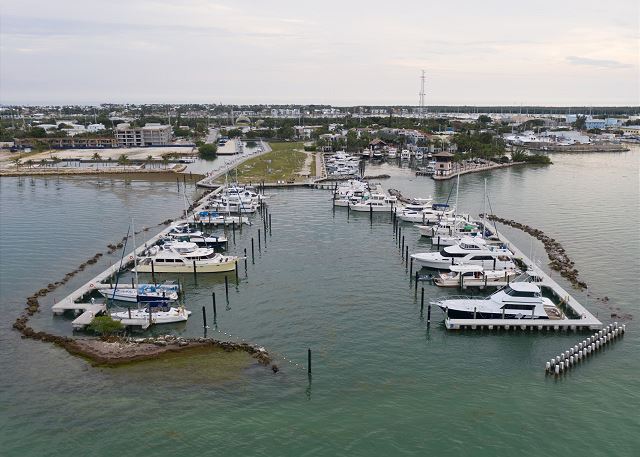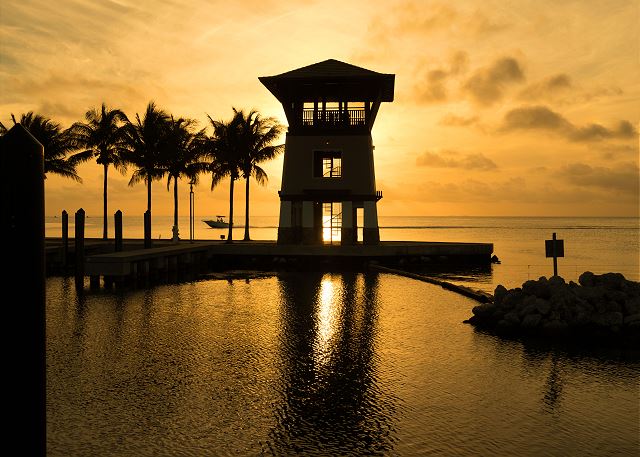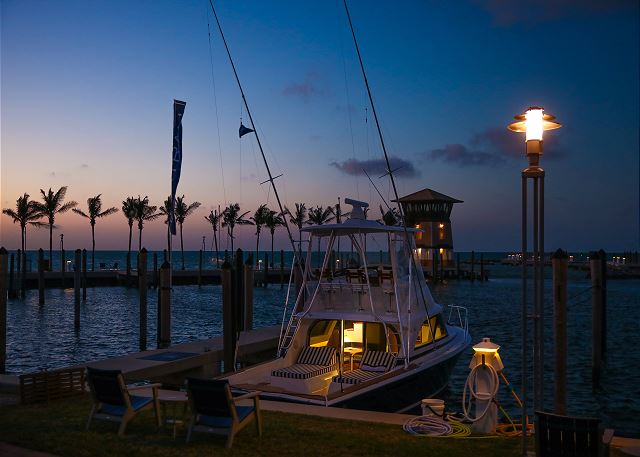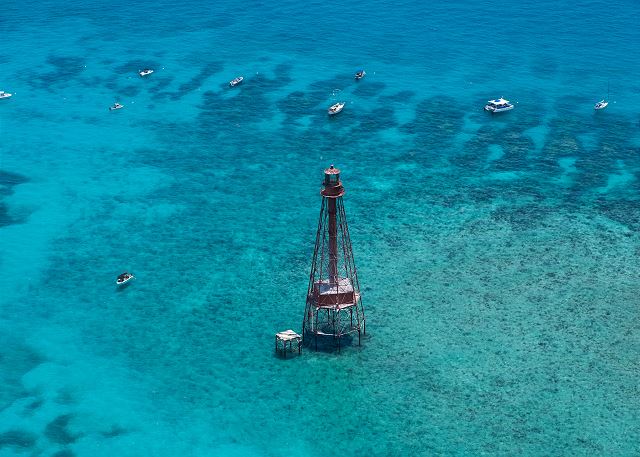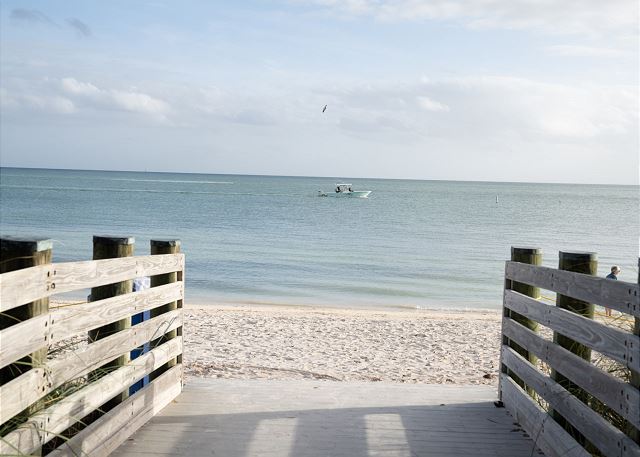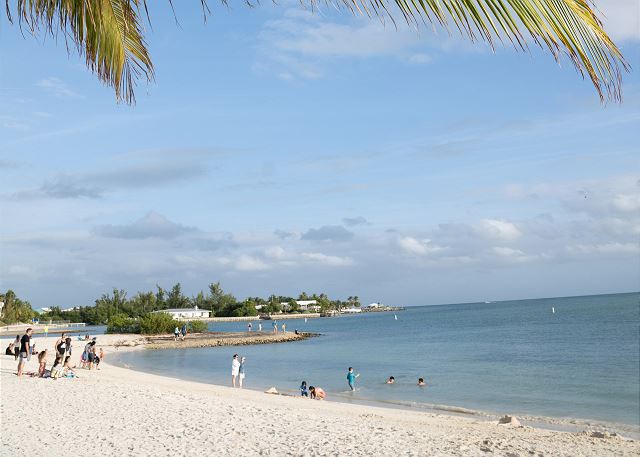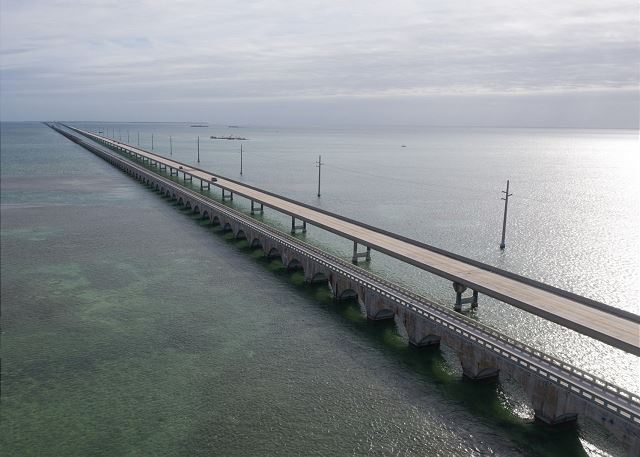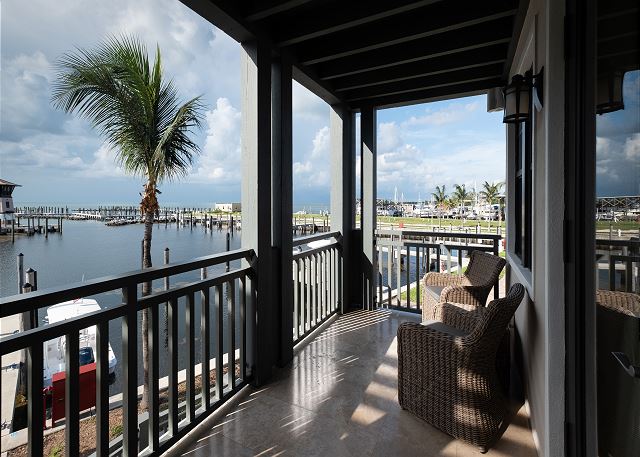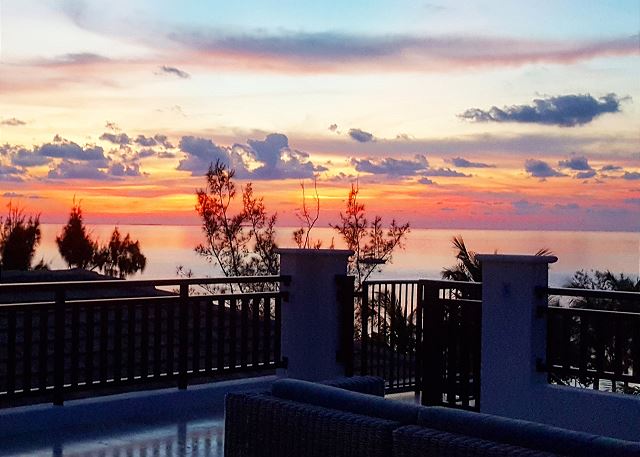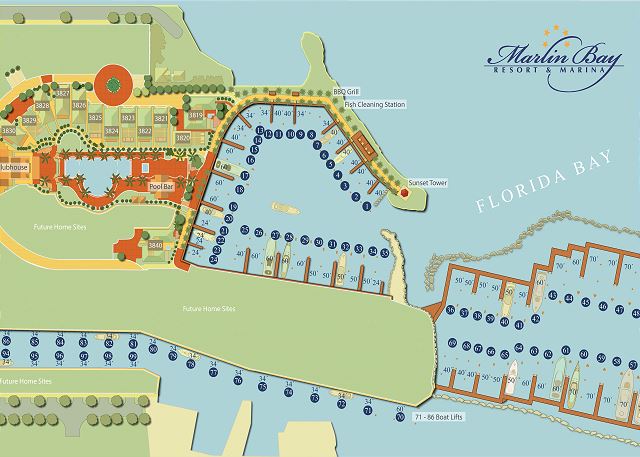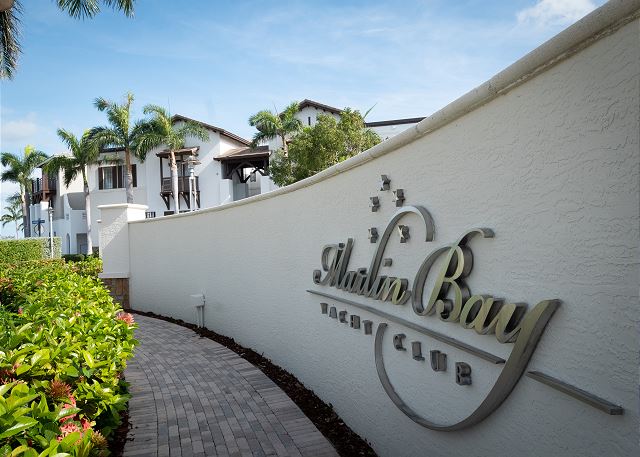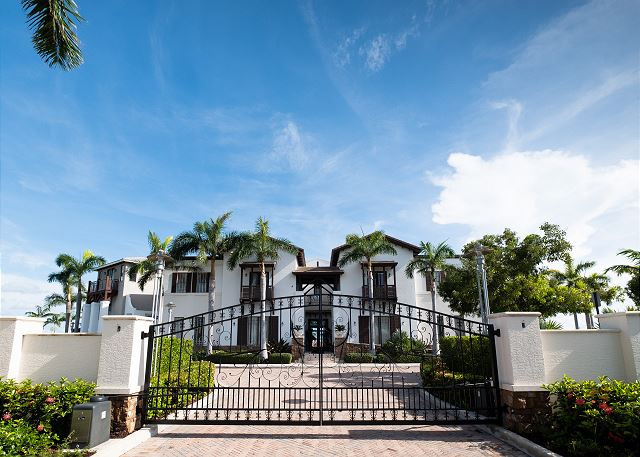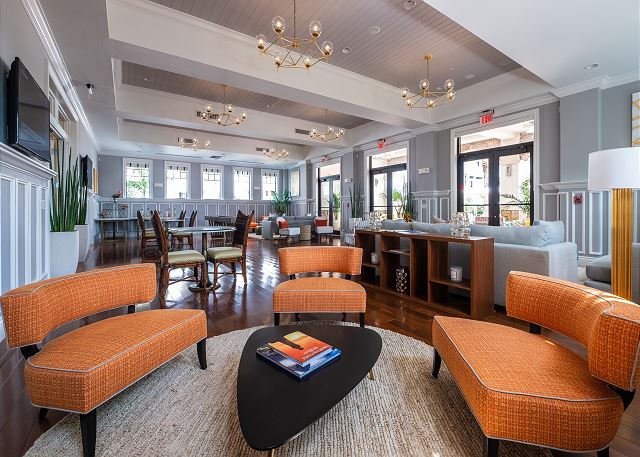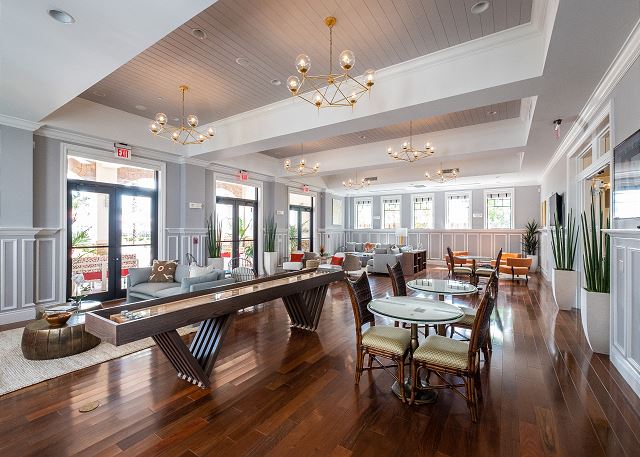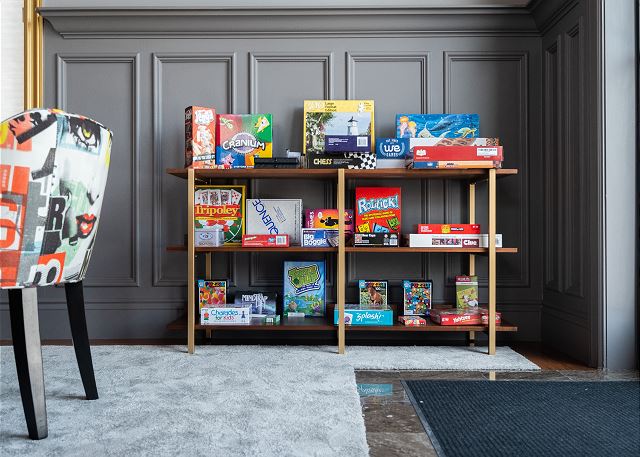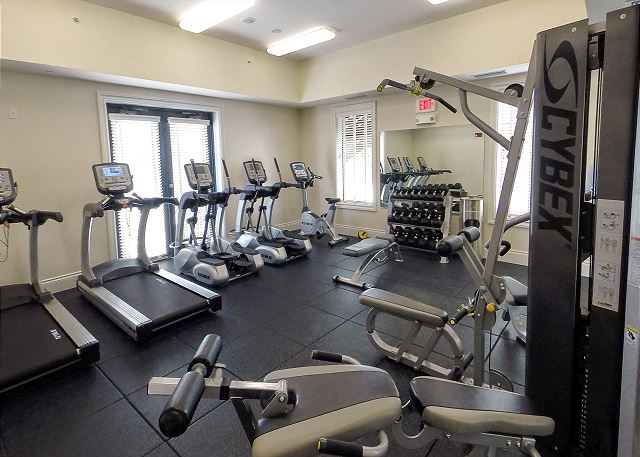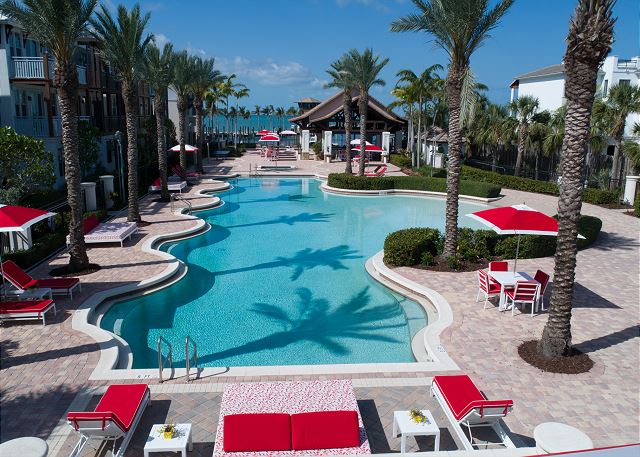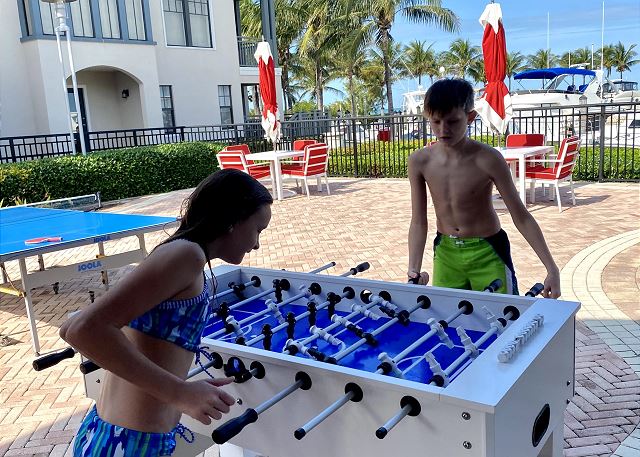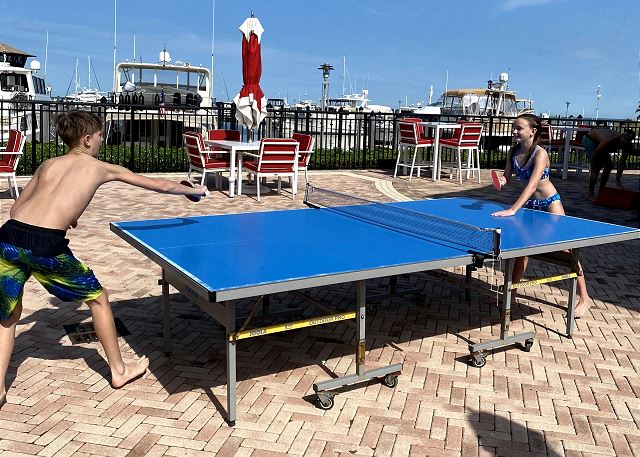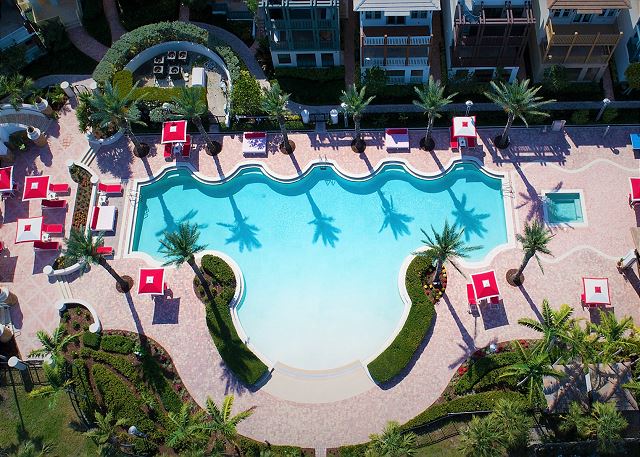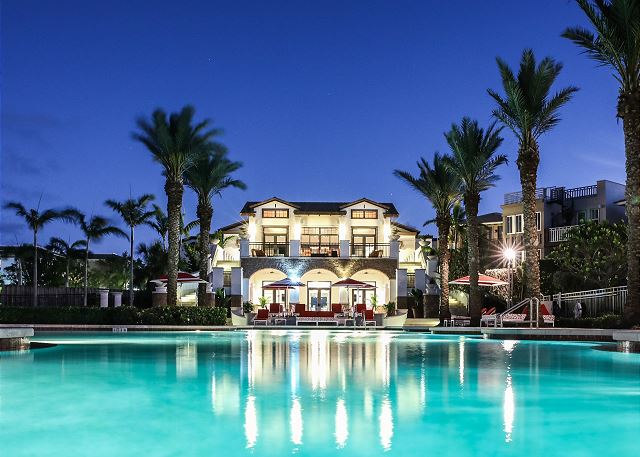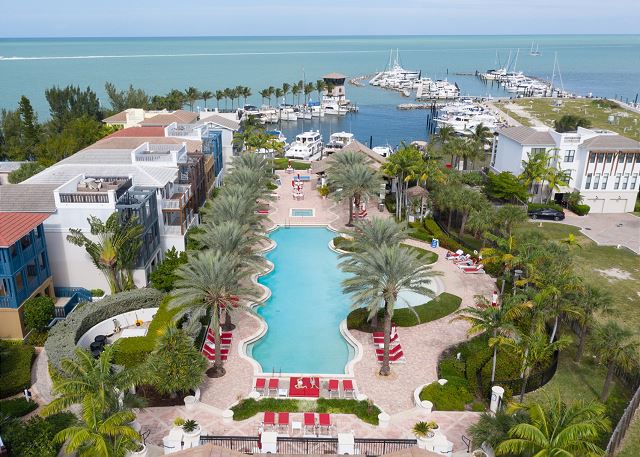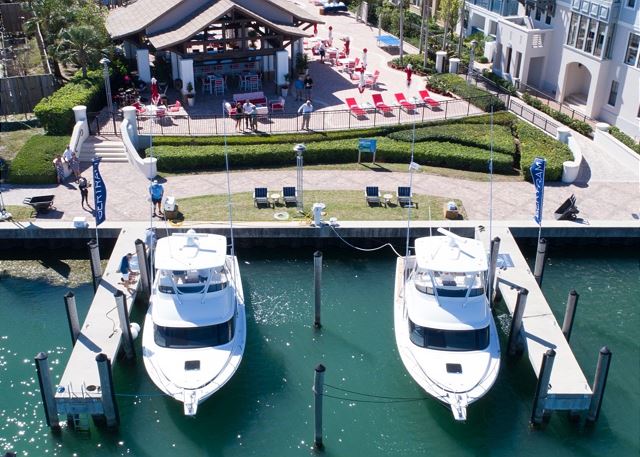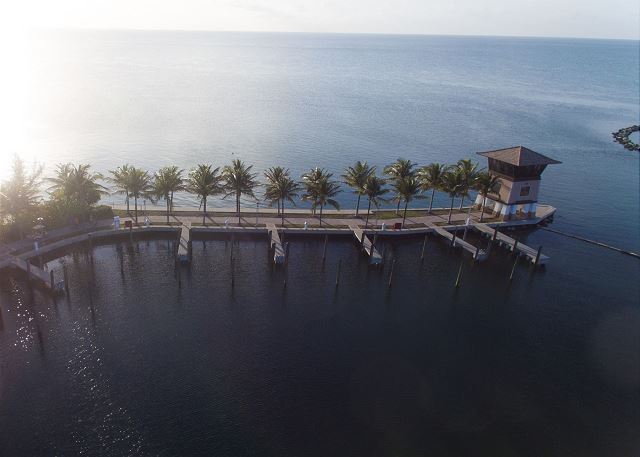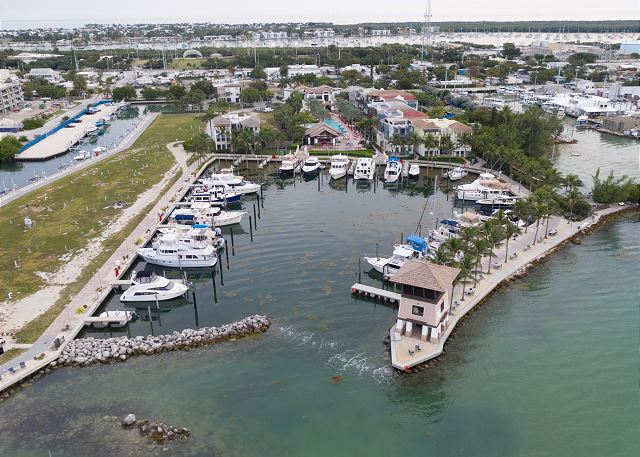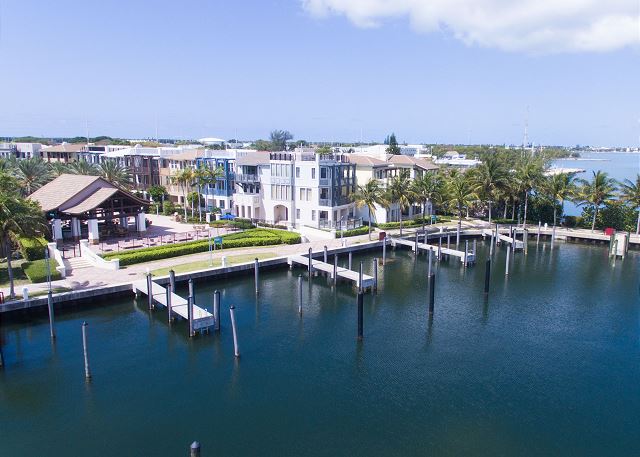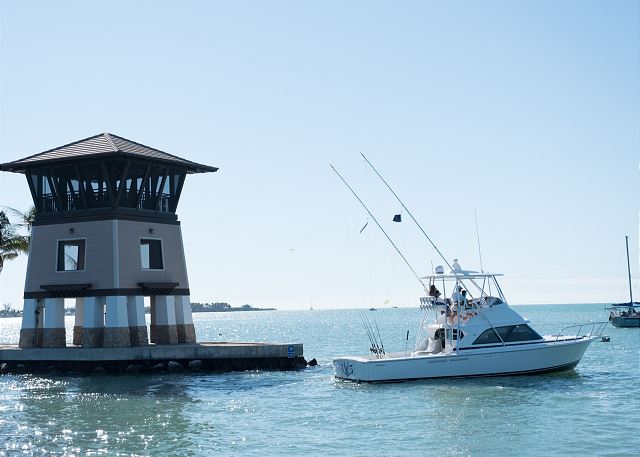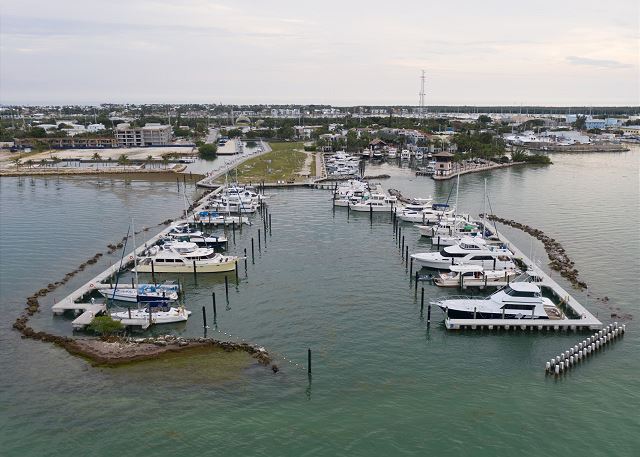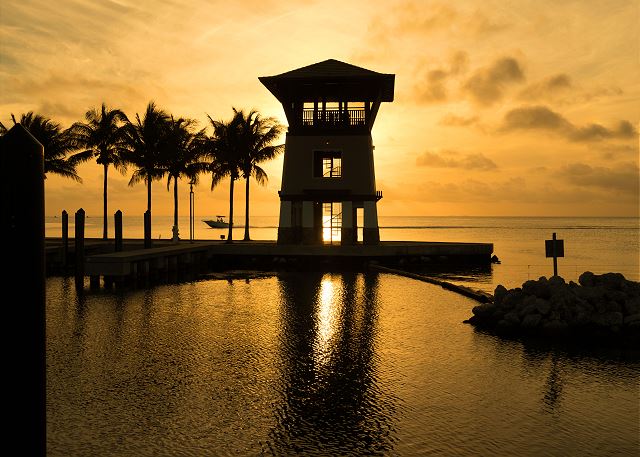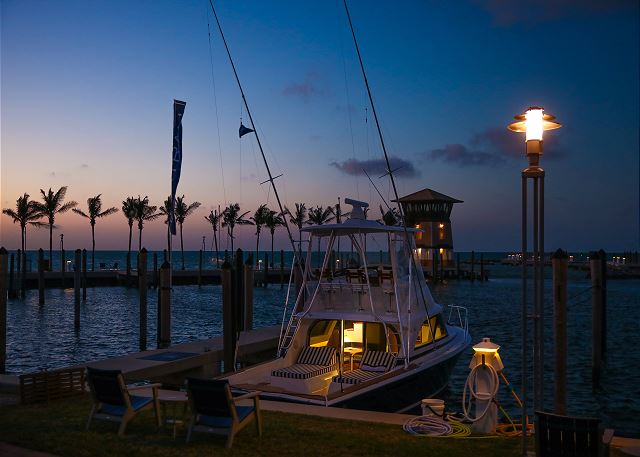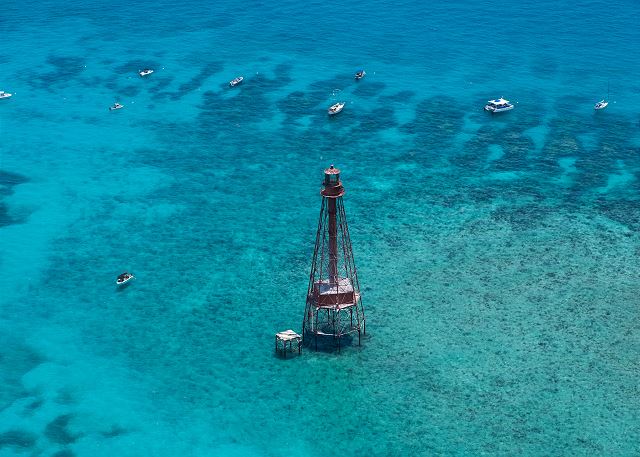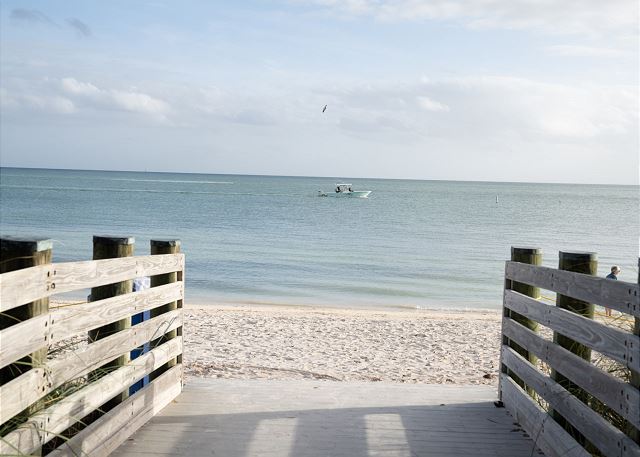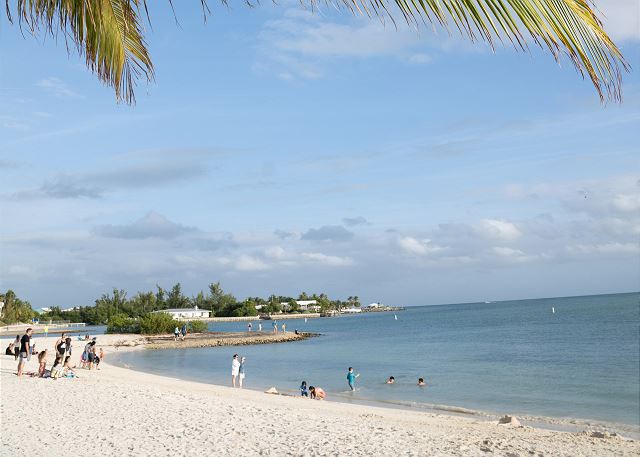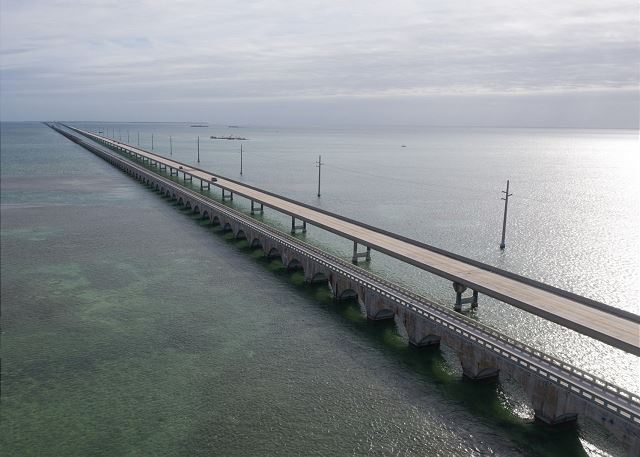 Description
** 7-NIGHT MINIMUM STAY PER THE CITY OF MARATHON **





** BOOK 4 NIGHTS, GET 3 ADDITIONAL NIGHTS FREE PROMO **



Only applicable for stays between Aug 29, 2021 - Nov 19, 2021

Please reach out for more details





COVID-19 AMENITY CLOSURES



The property's sauna, steam room, and Marlin Room (second level of Clubhouse) are currently closed due to COVID-19.  The property's fitness center, lower level of Clubhouse, heated pool, hot tub, pool bar, and pool deck (billiards, foosball, ping pong, lounge chairs, etc.) are open.  The property's marina is also open with grilling areas, picnic tables, fish cleaning stations, and kayak/paddleboard rentals.  The rates have been adjusted to account for these closures.    





THE RESORT



Relax and unwind in carefree luxury combined with the authentic Keys lifestyle! Marlin Bay Resort & Marina is a newly launched property located in Marathon near the world-famous Keys Fisheries. We offer boutique resort-style amenities and services in an intimate setting. From romantic couple's getaways to family fun vacations to friends' group adventures, Marlin Bay is the perfect homeport for your stay in the Florida Keys.





THE CLUBHOUSE



As you enter the gates of the resort, you are met by our impressive and modern two story Clubhouse. Inside you will be greeted and checked-in by our Concierge Team who can assist you with activity planning, boat rentals, snorkel tours, restaurant recommendations, etc. Our Clubhouse also features a state-of-the-art fitness center with a sauna and steam room, numerous lounges with big screen TVs, and a game room with shuffleboard, billiards, poker table and board games.





THE POOL DECK



Just outside the Clubhouse you can soak up the Florida sunshine on our expansive pool deck while enjoying the various amenities such as a pool bar, large heated beach entry pool, hot tub, ping pong table, corn hole, lounge furniture, pool towels and umbrellas.





THE MARINA



Beyond the pool deck, on the Florida Bay, lies our 74-slip marina featuring fully powered concrete docks with water hookups. The marina is overseen by our dedicated Dockmaster and Dockhands who are here to assist with all your boating needs. The slips are currently available for daily, weekly or monthly rentals. Please note that we cannot accommodate jet skis at the resort but can certainly provide recommendations for nearby options.





RESIDENCE #3820



Designed for you to enjoy the casualness of the Keys along with the comfort of modern amenities, our stand-alone 3-story 3-bedroom homes are fully furnished and professionally decorated featuring an open and airy layout.



Residence #3820 is a marina front home with amazing views of The Florida Bay, as well as the beautifully landscaped pool deck. The home also includes a large rooftop deck where you can relax and watch the sunset every night.



The ground level of the home contains a guest bedroom complete with a queen bed, en suite full bathroom and private patio. Located in the foyer of the ground level, you will also find an elevator allowing you to easily access the upper levels of the home.



On the second floor is a state-of the-art gourmet kitchen which seamlessly flows into the modern dining and living areas. Also, on this level is another private terrace overlooking the pool deck and a conveniently placed half bathroom and laundry room. There is a queen sized sleeper sofa in the living room.



The third floor contains the remaining two bedrooms, each with a kind bed and en suite full bathroom. The guest bedroom has a private terrace overlooking the pool deck with partial marina views, and the master bedroom has a private terrace overlooking the marina and bay.





NEARBY AIRPORTS



Key West, FL (EYW) – 47 miles

Miami, FL (MIA) – 112 miles

Fort Lauderdale, FL (FLL) – 141 miles







Vacation Rental License PLR2020-00587
Calendar
September 2021

| S | M | T | W | T | F | S |
| --- | --- | --- | --- | --- | --- | --- |
| | | | 01 | 02 | 03 | 04 |
| 05 | 06 | 07 | 08 | 09 | 10 | 11 |
| 12 | 13 | 14 | 15 | 16 | 17 | 18 |
| 19 | 20 | 21 | 22 | 23 | 24 | 25 |
| 26 | 27 | 28 | 29 | 30 | | |
October 2021

| S | M | T | W | T | F | S |
| --- | --- | --- | --- | --- | --- | --- |
| | | | | | 01 | 02 |
| 03 | 04 | 05 | 06 | 07 | 08 | 09 |
| 10 | 11 | 12 | 13 | 14 | 15 | 16 |
| 17 | 18 | 19 | 20 | 21 | 22 | 23 |
| 24 | 25 | 26 | 27 | 28 | 29 | 30 |
| 31 | | | | | | |
November 2021

| S | M | T | W | T | F | S |
| --- | --- | --- | --- | --- | --- | --- |
| | 01 | 02 | 03 | 04 | 05 | 06 |
| 07 | 08 | 09 | 10 | 11 | 12 | 13 |
| 14 | 15 | 16 | 17 | 18 | 19 | 20 |
| 21 | 22 | 23 | 24 | 25 | 26 | 27 |
| 28 | 29 | 30 | | | | |
December 2021

| S | M | T | W | T | F | S |
| --- | --- | --- | --- | --- | --- | --- |
| | | | 01 | 02 | 03 | 04 |
| 05 | 06 | 07 | 08 | 09 | 10 | 11 |
| 12 | 13 | 14 | 15 | 16 | 17 | 18 |
| 19 | 20 | 21 | 22 | 23 | 24 | 25 |
| 26 | 27 | 28 | 29 | 30 | 31 | |
January 2022

| S | M | T | W | T | F | S |
| --- | --- | --- | --- | --- | --- | --- |
| | | | | | | 01 |
| 02 | 03 | 04 | 05 | 06 | 07 | 08 |
| 09 | 10 | 11 | 12 | 13 | 14 | 15 |
| 16 | 17 | 18 | 19 | 20 | 21 | 22 |
| 23 | 24 | 25 | 26 | 27 | 28 | 29 |
| 30 | 31 | | | | | |
February 2022

| S | M | T | W | T | F | S |
| --- | --- | --- | --- | --- | --- | --- |
| | | 01 | 02 | 03 | 04 | 05 |
| 06 | 07 | 08 | 09 | 10 | 11 | 12 |
| 13 | 14 | 15 | 16 | 17 | 18 | 19 |
| 20 | 21 | 22 | 23 | 24 | 25 | 26 |
| 27 | 28 | | | | | |
March 2022

| S | M | T | W | T | F | S |
| --- | --- | --- | --- | --- | --- | --- |
| | | 01 | 02 | 03 | 04 | 05 |
| 06 | 07 | 08 | 09 | 10 | 11 | 12 |
| 13 | 14 | 15 | 16 | 17 | 18 | 19 |
| 20 | 21 | 22 | 23 | 24 | 25 | 26 |
| 27 | 28 | 29 | 30 | 31 | | |
April 2022

| S | M | T | W | T | F | S |
| --- | --- | --- | --- | --- | --- | --- |
| | | | | | 01 | 02 |
| 03 | 04 | 05 | 06 | 07 | 08 | 09 |
| 10 | 11 | 12 | 13 | 14 | 15 | 16 |
| 17 | 18 | 19 | 20 | 21 | 22 | 23 |
| 24 | 25 | 26 | 27 | 28 | 29 | 30 |
May 2022

| S | M | T | W | T | F | S |
| --- | --- | --- | --- | --- | --- | --- |
| 01 | 02 | 03 | 04 | 05 | 06 | 07 |
| 08 | 09 | 10 | 11 | 12 | 13 | 14 |
| 15 | 16 | 17 | 18 | 19 | 20 | 21 |
| 22 | 23 | 24 | 25 | 26 | 27 | 28 |
| 29 | 30 | 31 | | | | |
June 2022

| S | M | T | W | T | F | S |
| --- | --- | --- | --- | --- | --- | --- |
| | | | 01 | 02 | 03 | 04 |
| 05 | 06 | 07 | 08 | 09 | 10 | 11 |
| 12 | 13 | 14 | 15 | 16 | 17 | 18 |
| 19 | 20 | 21 | 22 | 23 | 24 | 25 |
| 26 | 27 | 28 | 29 | 30 | | |
July 2022

| S | M | T | W | T | F | S |
| --- | --- | --- | --- | --- | --- | --- |
| | | | | | 01 | 02 |
| 03 | 04 | 05 | 06 | 07 | 08 | 09 |
| 10 | 11 | 12 | 13 | 14 | 15 | 16 |
| 17 | 18 | 19 | 20 | 21 | 22 | 23 |
| 24 | 25 | 26 | 27 | 28 | 29 | 30 |
| 31 | | | | | | |
August 2022

| S | M | T | W | T | F | S |
| --- | --- | --- | --- | --- | --- | --- |
| | 01 | 02 | 03 | 04 | 05 | 06 |
| 07 | 08 | 09 | 10 | 11 | 12 | 13 |
| 14 | 15 | 16 | 17 | 18 | 19 | 20 |
| 21 | 22 | 23 | 24 | 25 | 26 | 27 |
| 28 | 29 | 30 | 31 | | | |
Available
Unavailable
Check-In Only
Check-Out Only
Seasonal Rates
| Date Range | Daily | Weekly | Monthly |
| --- | --- | --- | --- |
* Seasonal rates are only estimates and do not reflect taxes or additional fees.
Location
Guest Reviews of
Marlin Bay Yacht Club - Residence #3820
Marathon, FL
---
Vacation Rental Reviews by
stars based on
Wonderful stay
Review by
Amanda A.
We had a terrific time at Marlin Bay. Definitely plan to return next year. Everything was as represented, very clean, helpful staff, and worth every dollar.
5 out of 5 stars
Marlin Bay
Review by
Rush O.
Very satisfying
5 out of 5 stars
Absolutely fabulous stay!
Review by
MELISSA B.
What a gorgeous property! Our rental was an absolute perfect space for our family of four. The space was impeccable clean, well-stocked and beautifully furnished. Everything that we needed was available to us without any request. The staff at Marlin Bay was incredibly responsive and easy to communicate with. The pool and marina grounds were in comparison to an exclusive resort. If there was food available on the grounds, it would have been 100% perfect!
5 out of 5 stars
Wonderful Family Vacation
Review by
Kathy R.
We thoroughly enjoyed our week at Marlin Bay Resort and especially our marina front unit (#3820). The unit itself and the overall resort was exactly as pictured on their website. What a beautiful home for our family of six (all adults) with lots of space (indoor and outdoor). Thank you for the great vacation that felt very safe (COVID).
5 out of 5 stars
Amazing Even to Critics Like Us
Review by
Marlin Bay exceeded all expectations. The property is spotless, not a dirty window to be found, not a flower out of place. The crew is super meticulous and it shows. The professional way that check in is handled was impressive and the electronic tablet handy. Lots of special touches in the house. Very well accompanied down to BBQ tools and excursion towels. We did not want for a thing. Residence #3820 was stunning with views from every space, Roof top with 180 degrees of the Atlantic. Sunsets were special. Absolutely loved our stay, can't find anything to criticize and we are critics!
5 out of 5 stars
SPOTLESS LUXURY HOME
Review by
Brent W.
Excellent property. Loved the roof top deck. Very comfortable furniture and nice floor plan for families.
5 out of 5 stars
Chillin'
Review by
Nancy S.
From start to finish, our vacation was delightful. Upon arriving, our instructions were simple to follow since everything was contactless due to Covid-19. When we entered the house, it was super clean, bright, and welcoming. Fortunately the weather was delightful which made the pool so appealing and refreshing. Every element of the property was immaculate: the house; pool; outdoor seating; the landscaping; and the bar (I highly recommend the mango daquiris).I will be returning and wouldn't hesitate to recommend staying at Marlin Bay to anyone. It has my highest recommendation.
5 out of 5 stars
Outstanding 5 Star
Review by
Tammy S.
Marlin Bay was spectacular as well as their concierge Team. My entire family along with myself rated it in our top 5 places we've stayed,actually we all agreed it was #1. We will return next year. 5 Star without a doubt
5 out of 5 stars
Marlin Bay 3820
Review by
Robert V.
Excellent. Staff was friendly and courtesy. Great accomodation.
5 out of 5 stars
Such a great and easy experience
Review by
Albert Z.
Easy check in, beautiful property and an overall excellent experience. Will definitely be visiting again.
5 out of 5 stars
marlin bay marathon
Review by
6 adults enjoyed a 5 night vacation at marlin bay from 2/26-3/2/20. checked in easily at the magnificent club house. club house had coffee and water stations, pool and shuffle board tables, wet and dry sauna, and tons of soft seating and big screen tv's. pool area was beautiful, with ample soft seating and a bar. joey, the the barman, kept us all entertained, and was filled with info regarding local restaurants.the unit, 3820 was right on the marina. plenty of living space, three levels containing basically 3 master suites, each with its own balcony. each suite nicer than the next. kitchen was state of the art. topper was roof seating area containing l-shaped couch set up, large coffee table, and two chaise lounges. ty he roof was the perfect spot to watch the sunset, and provided a panoramic view of the marina and pool. already looking at dates for christmas/new years holiday.
5 out of 5 stars
Marlin Bay review
Review by
Daniel B.
Exceptional property and the unit itself was fantastic. Absolutely no negatives to report.
5 out of 5 stars
January Getaway
Review by
Christopher P.
We had a great experience and this property was the nicest vacation rental that we have ever visited. It has everything you need and is convenient to plenty of restaurants. The management staff were very organized and communicated very professionally throughout the entire experience. The quality of the unit and the property is 5-star. We would definitely stay again.
5 out of 5 stars
A fabulous hidden gem
Review by
Frank & Teri W.
We have been traveling to the keys for 30 years and normally stay in Islamorada. This year we were lucky enough to find this property in Marathon. This was our second stay here this year and it is amazing. The vacation homes are luxurious, modern and superbly appointed. The marina is convenient for a boat-just jump on and go. The staff is super professional and friendly. I can't say enough positive things about this place. The rooftop deck in our unit was great. There is a superb view from every room.
5 out of 5 stars
Long weekend getaway
Review by
Chad F.
The condo was perfect and we really enjoyed our time here.
4 out of 5 stars
One of the best rental properties we rented!
Review by
Lisa B.
6 of us stayed here for 5 nights and we had such a great time! The place was beautiful, spacious and clean. The views were incredible and the staff were all fantastic, especially Barbara, who greeted us, and Joey the bartender! We absolutely recommend this place to anyone visiting the Keys and we will definitely be back!
5 out of 5 stars
Perfect Home away from Home.
Review by
John R.
We have totally fallen in love with house. Very impressed!We arrived late on July 16th, due to a foolish navigational error, but had no difficulty gaining access thanks to Rob's instructions, which were very clear. We arrived after dark but were still very impressed with furnishing and amenities of the facility. Next day - just reconfirmed our "at dark" impressions and added even more satisfaction.We have experience of Marathon house renting in the past, and were very happy, but after your house... there can be no comparison! You totally beat them all!Attention to details and even washing liquid (both dishwasher and laundry) - little touches- very pleasant and convenient! It felt like we were the first clients in this property. Everything looked so new and untouched. Also, it's impressively clean, which for us is very important and we appreciate this very much.For a rental property it's very nicely finished and well laid out.Cleaning services were great. Our friends left a week before us and your team made a great job of returning the house to its original state. Truly appreciated.You have great team looking after the place and we are very grateful to all whom we meet.Thank you very much for allowing us in to your "home away". I believe that we looked after it well and we would definitely look forward to visiting you again (hopefully next year).
5 out of 5 stars
Family trip to Marathon
Review by
John R.
Came down with 3 grandkids and girlfriend all had a good time. Grandkids loved the game room and ping pong table. Beautiful pool. Great views of the gulf. Wonderful Florida sunsets. I went fishing and caught some yellowtail snapper. Cooked them for dinner. Home was grand. Would come back.
5 out of 5 stars
Great Stay and Location
Review by
Frank W.
The best in the Keys. Going to the Keys once meant you had to rough it as everything was dated. This property is outstanding. The only negative is the $370 cleaning fee. We only stayed for three days and that is a lot for such a short stay.
5 out of 5 stars
Marlin Bay Yacht Club is just incredible!
Review by
It is a beautiful resort setting with impeccable homes that are furnished beautifully. The grounds are also beautifully maintained, from the marina to pool to club house. The staff is attentive and very professional. We enjoyed walking to local restaurants (especially Key Fisheries), our fishing charter picked us up at the marina, and we were able to charter a small boat that we kept at a slip at the marina. We are already planning a trip back!
5 out of 5 stars
Beautiful unit
Review by
Corrinne and Bruce W.
This was my second stay at Marlin Bay and we loved it just as much as first stay. We stayed in unit 3820 - spectacular views. Comfy beds and all the things you need in the kitchen. Property and marina are top notch.
5 out of 5 stars
Beautiful resort
Review by
Courtney V.
It was a beautiful resort and gorgeous house! The staff was very nice and everything was super clean! Loved how it was right on the water!
5 out of 5 stars
Palm tree shadows in the pool
Review by
Jerid A.
Clean clean clean and super friendly. Beautiful property
5 out of 5 stars
Fantastic spot in Marathon Key
Review by
The house was perfect. Spacious and well appointed. Huge kitchen with stainless steel appliances and granite countertops. Excellent outdoor space and beautiful views. Huge swimming pool, very nice clubhouse, attentive, friendly staff. Highly recommend this location.
5 out of 5 stars
Contact Us