Marlin Bay Yacht Club - Residence #3821 (House)
3 Bedroom(s) | 3.5 Bathroom(s) | Sleeps 6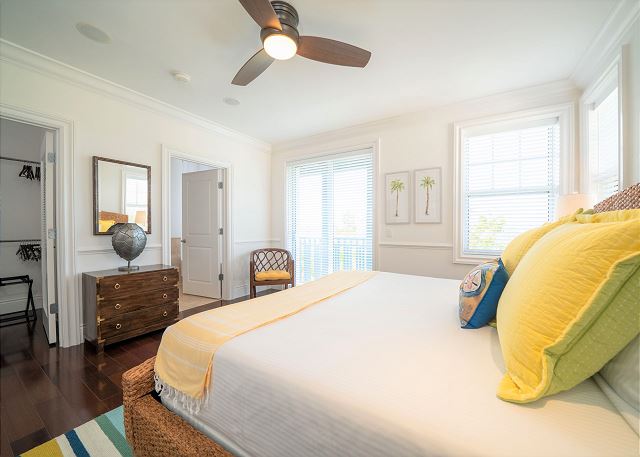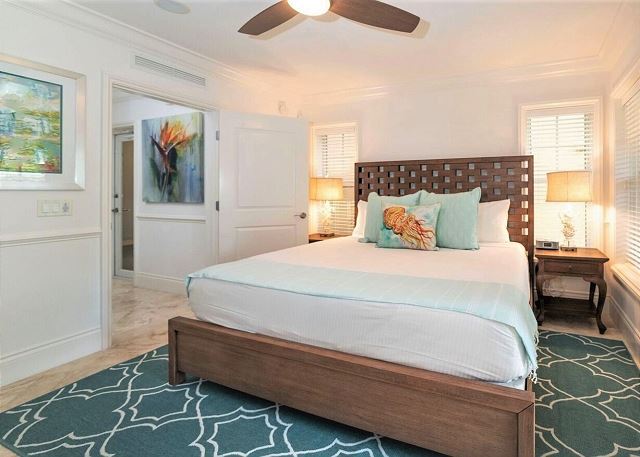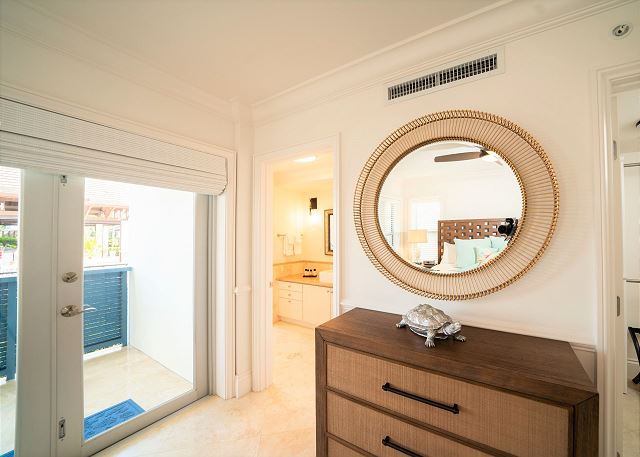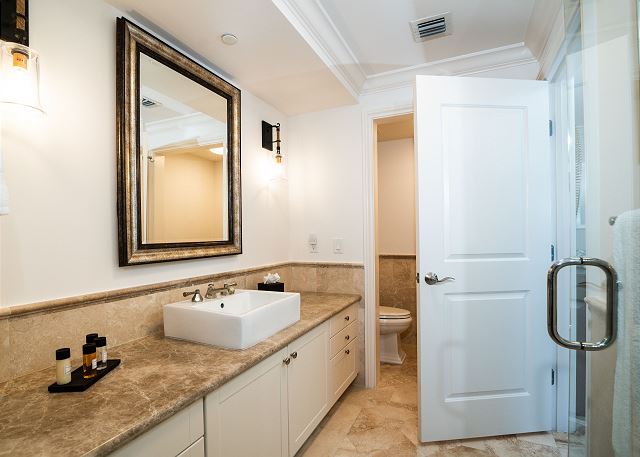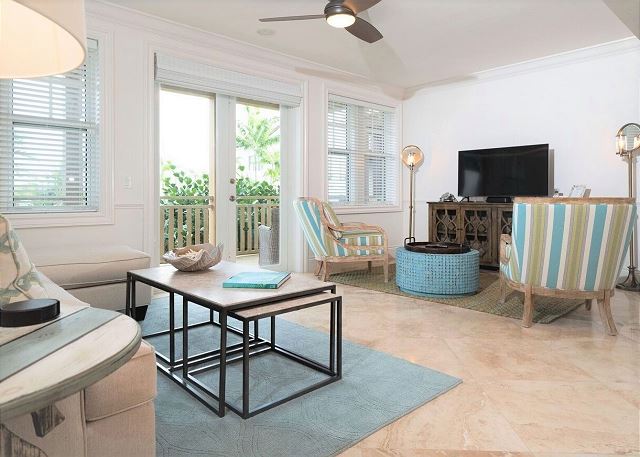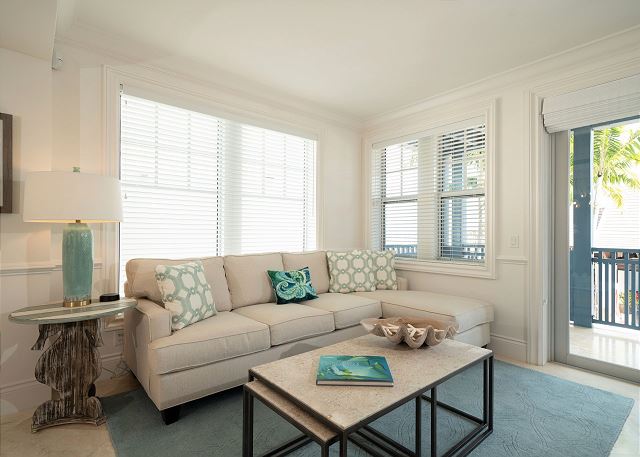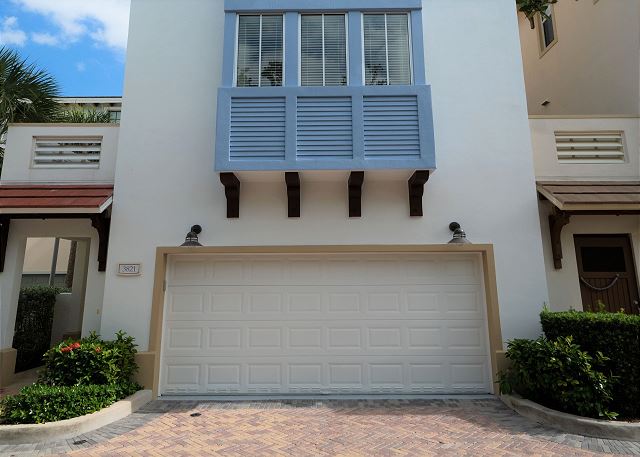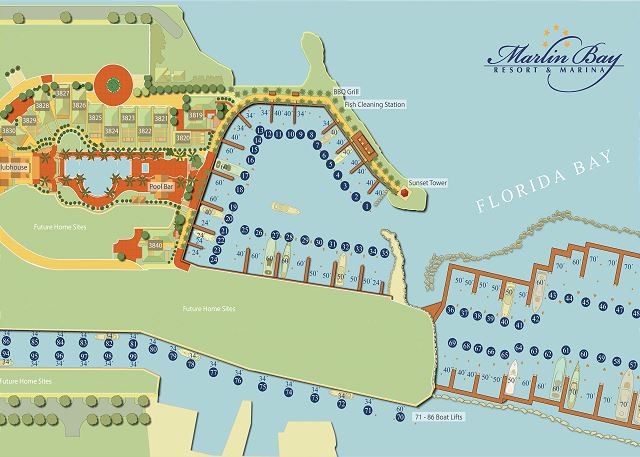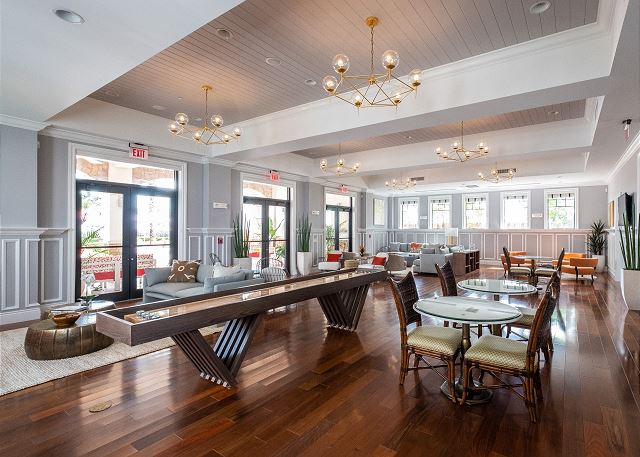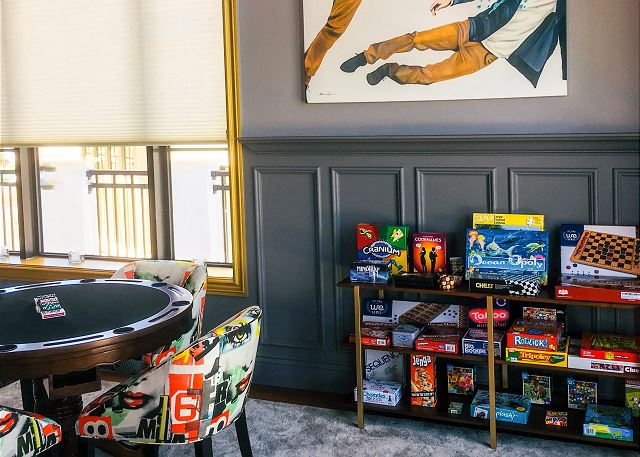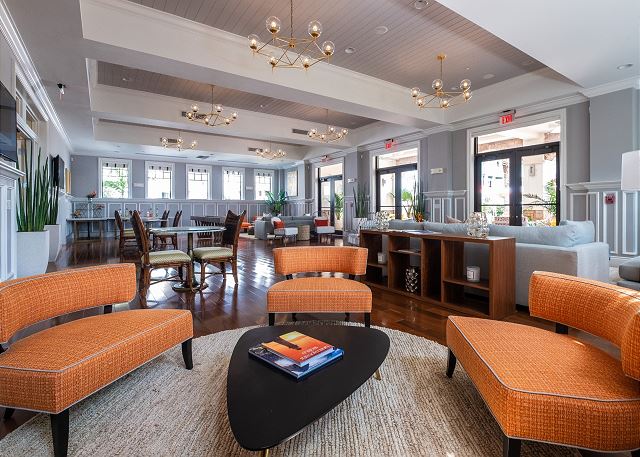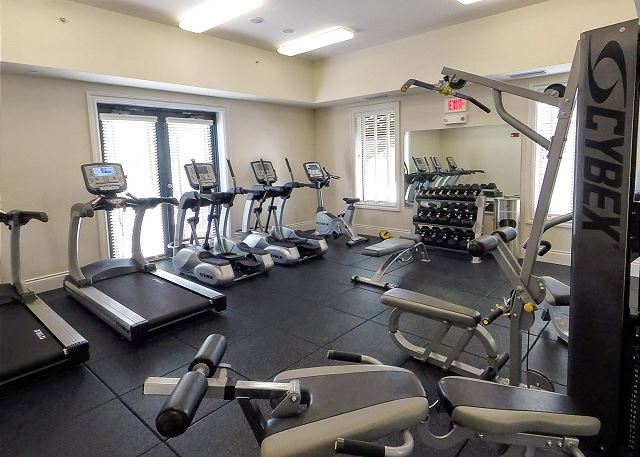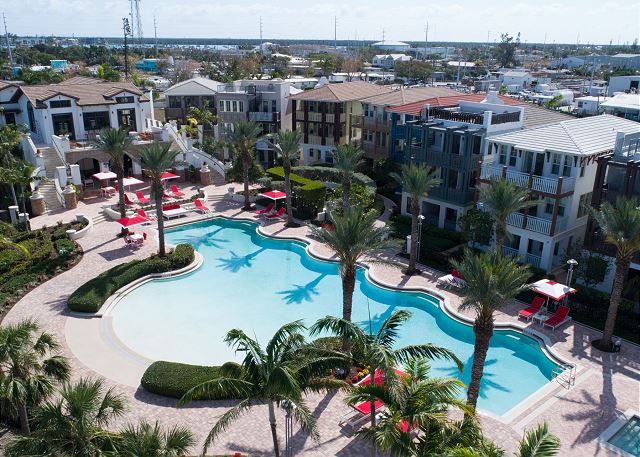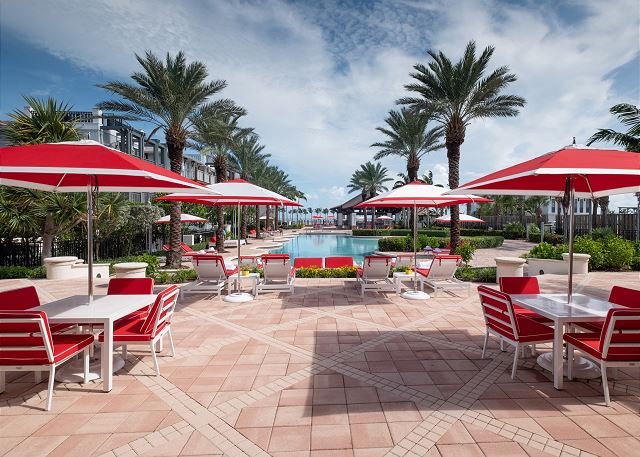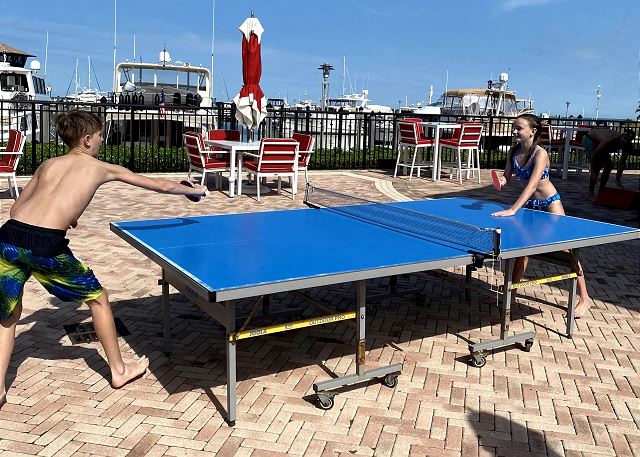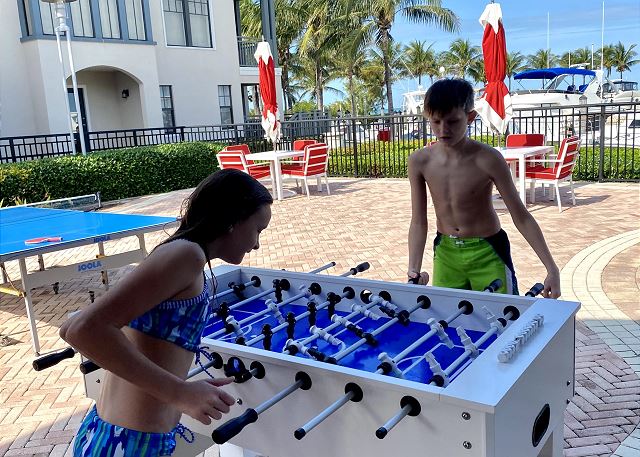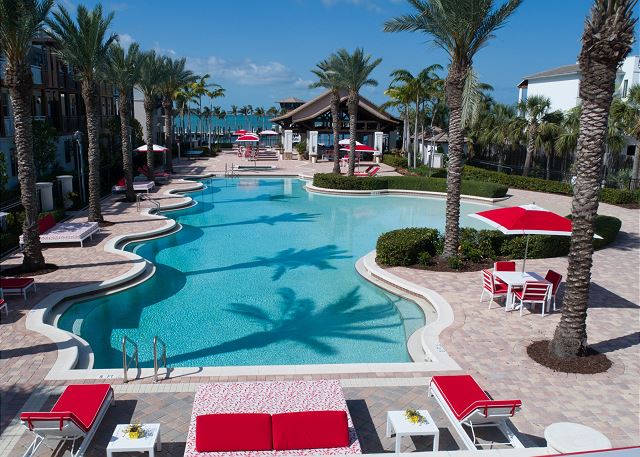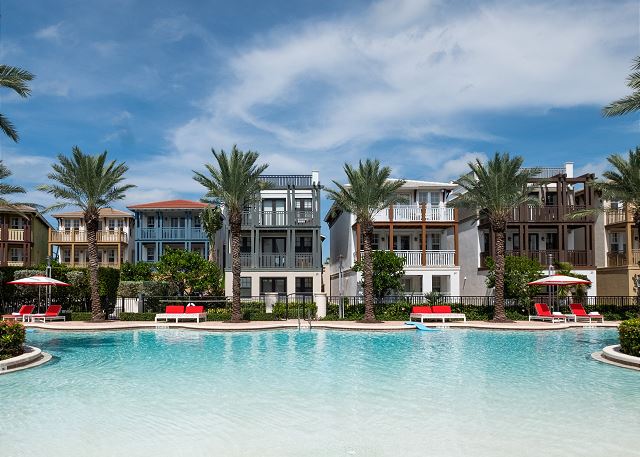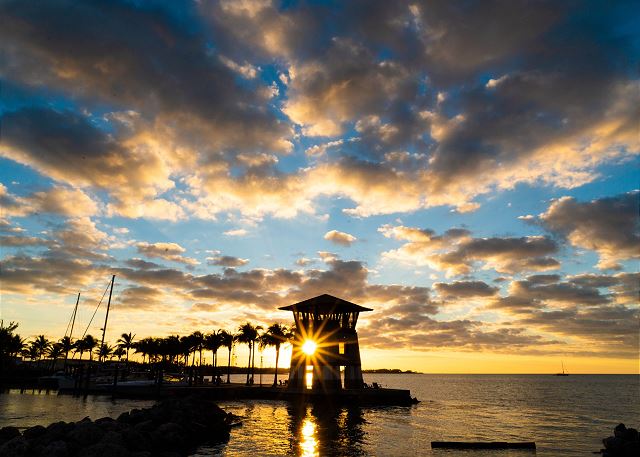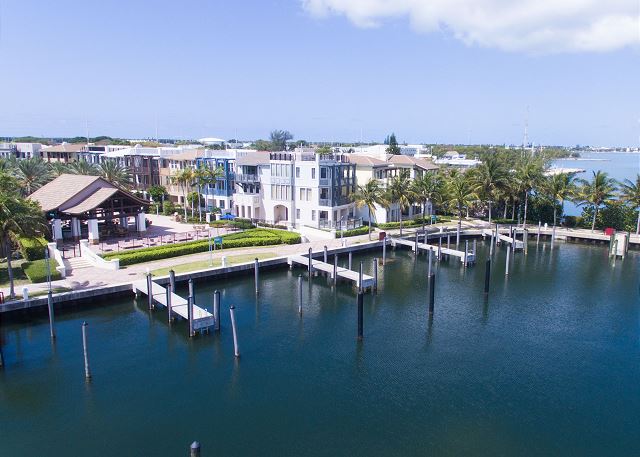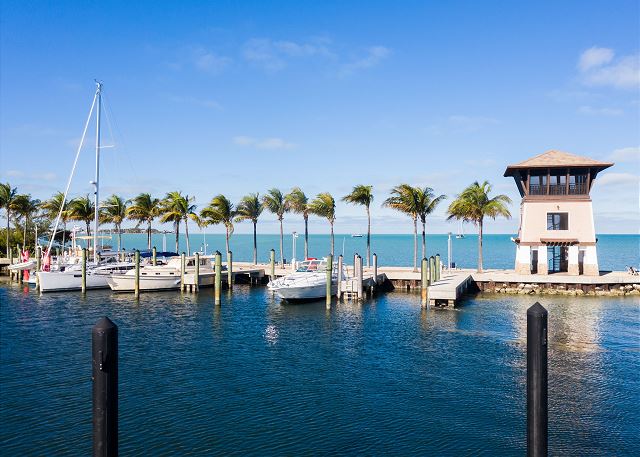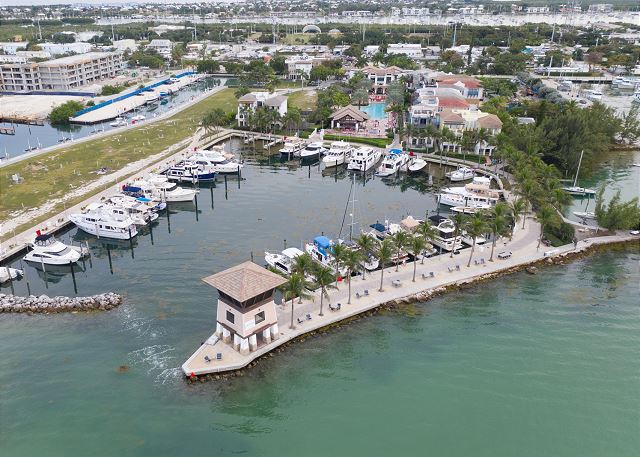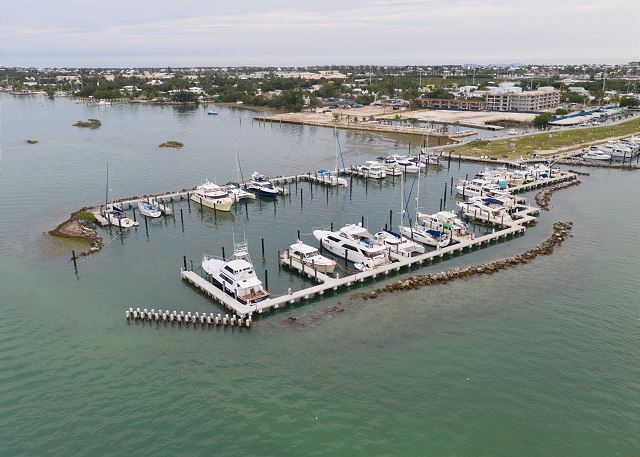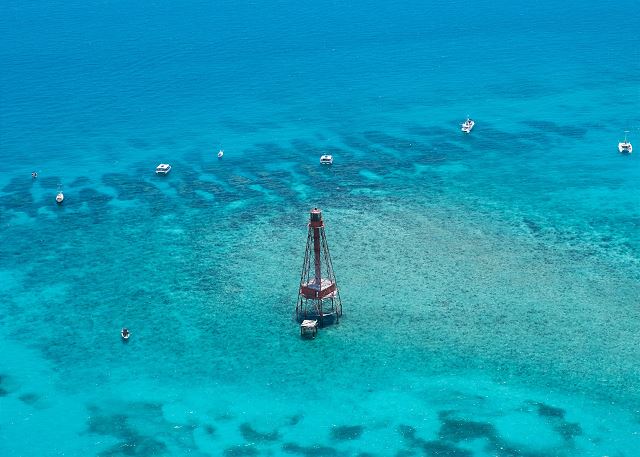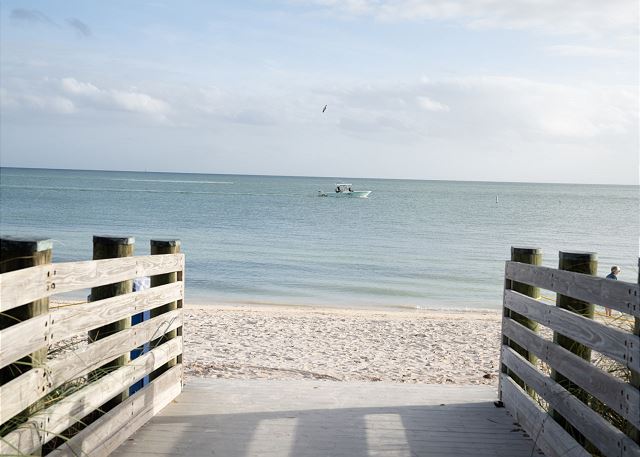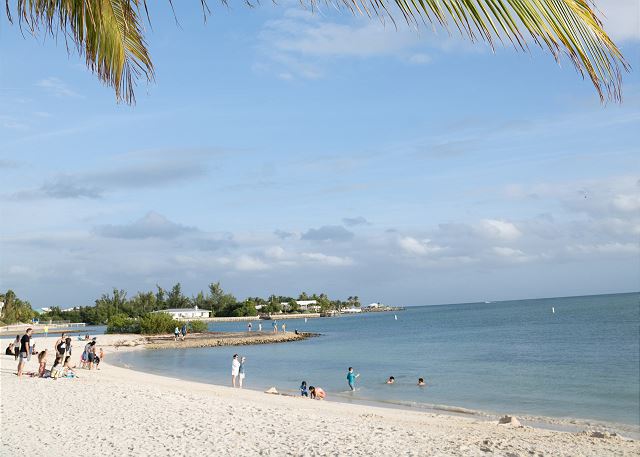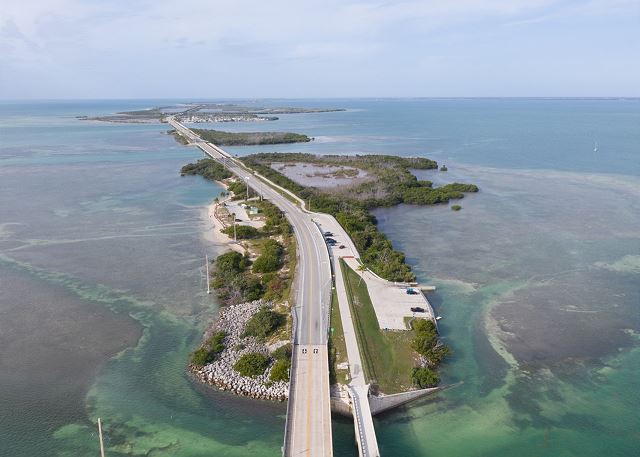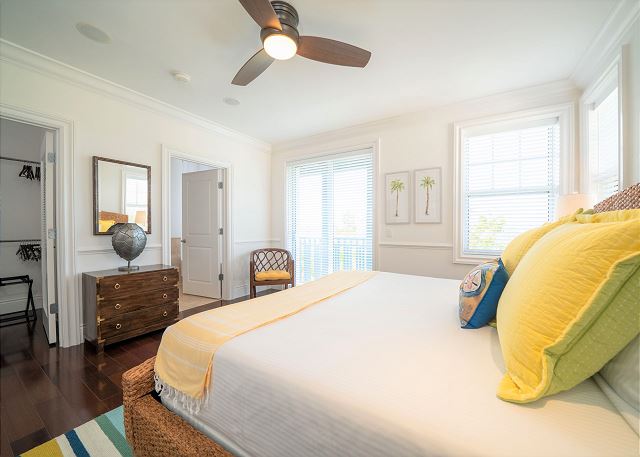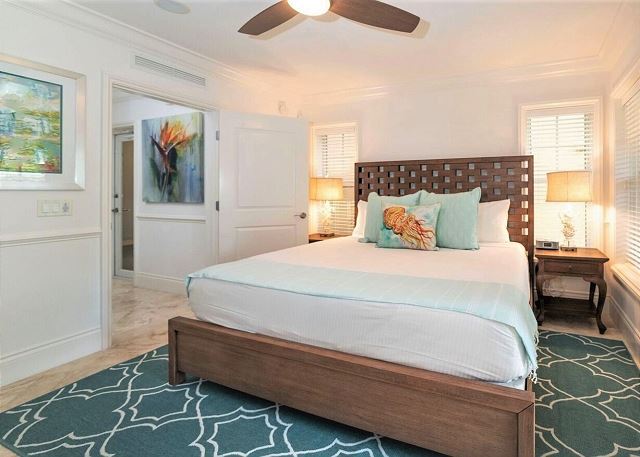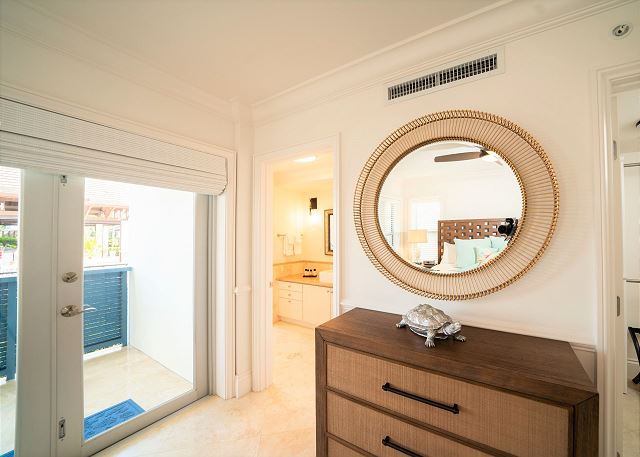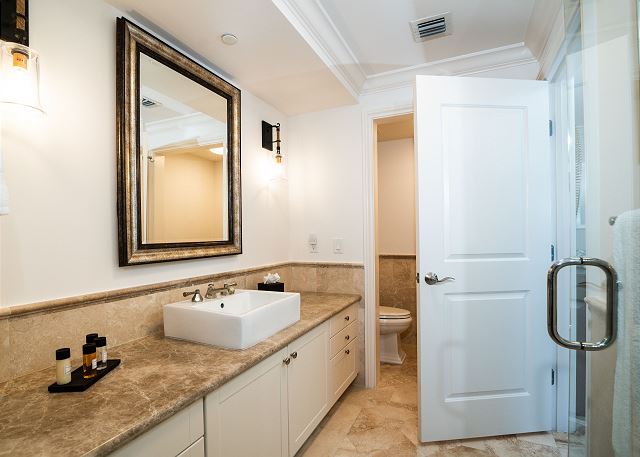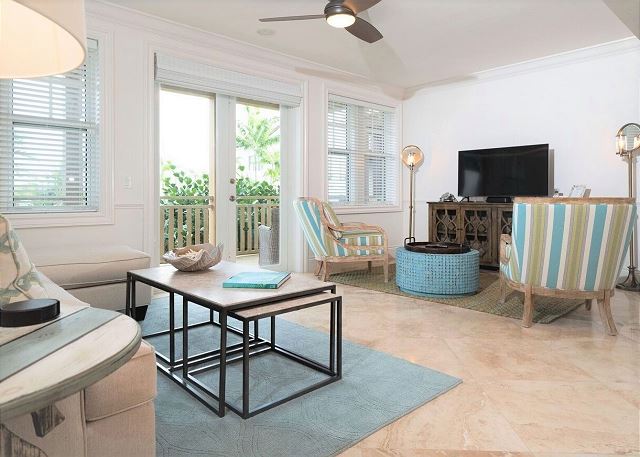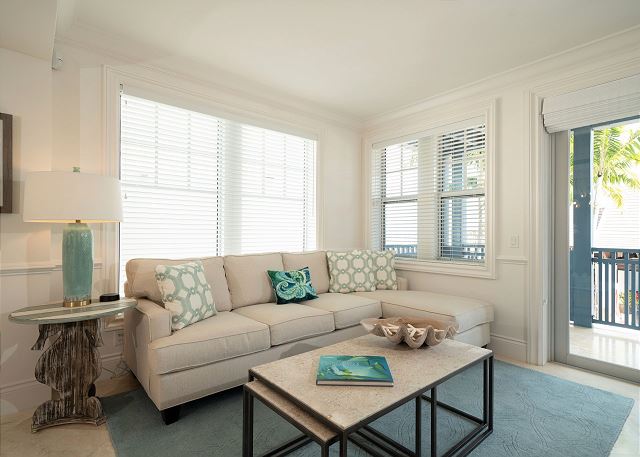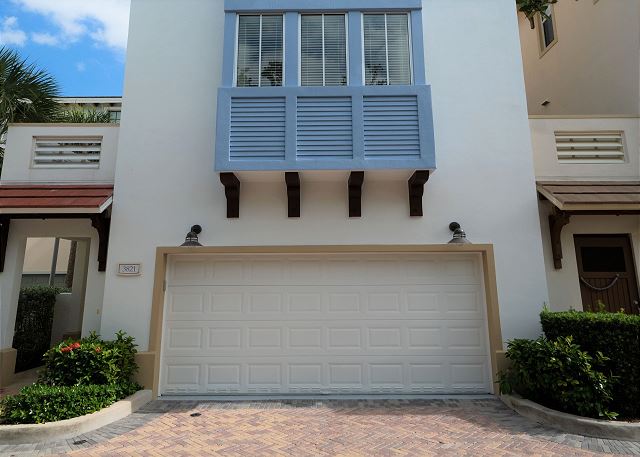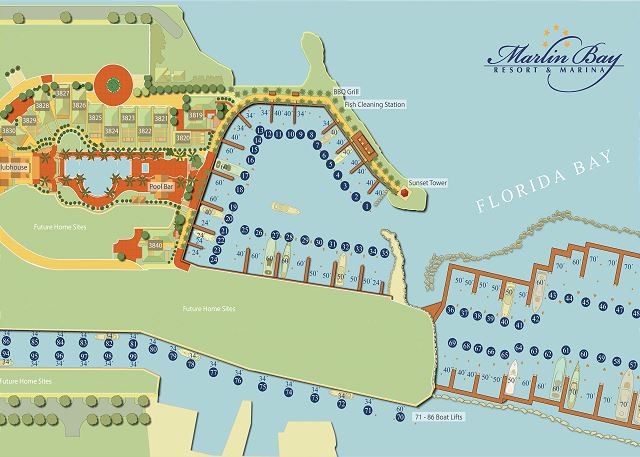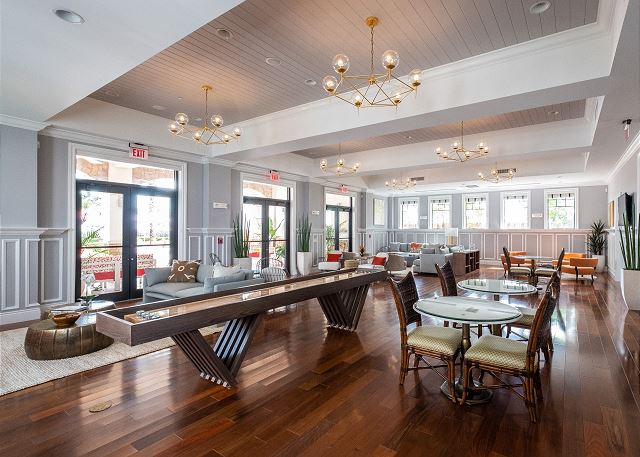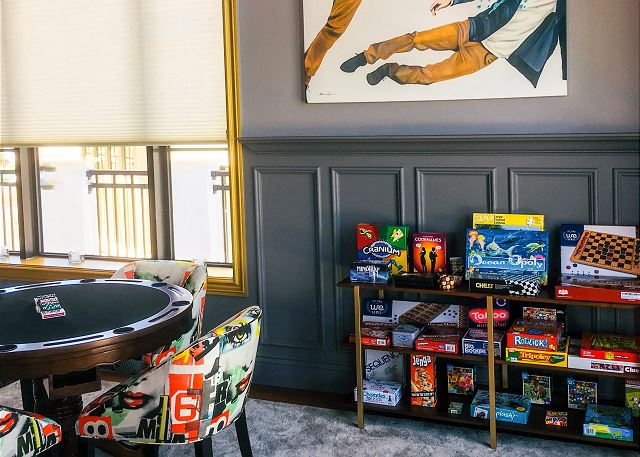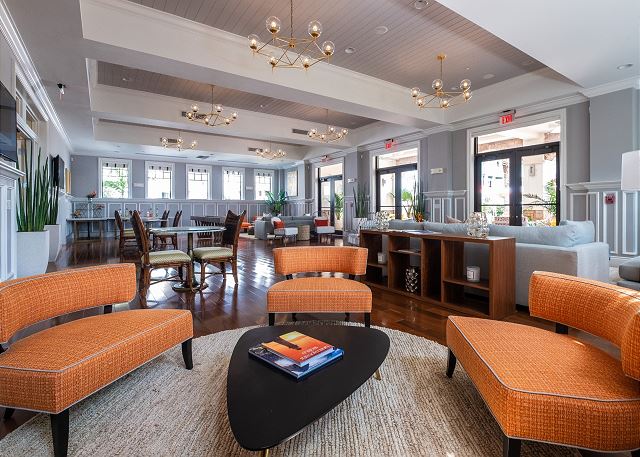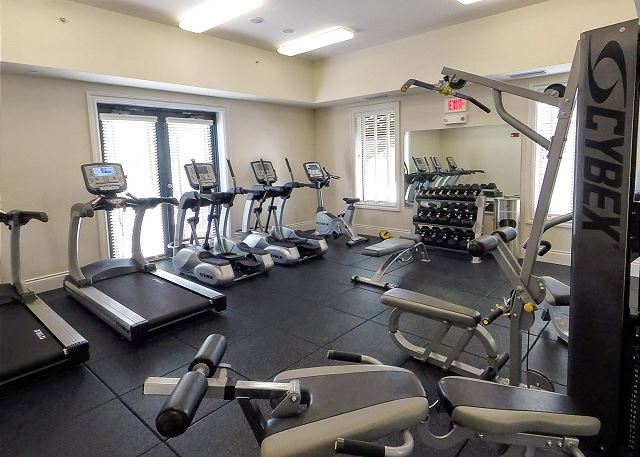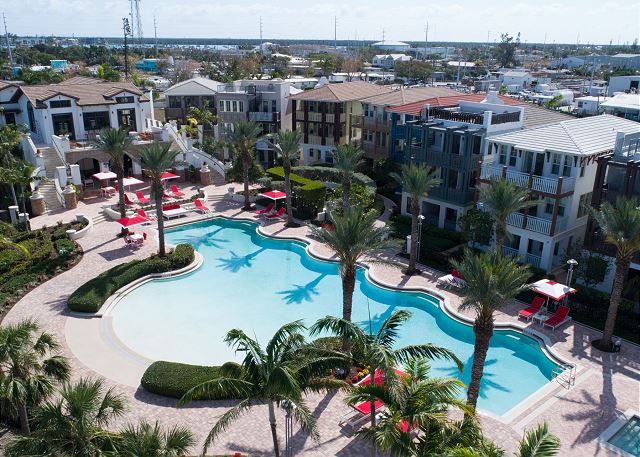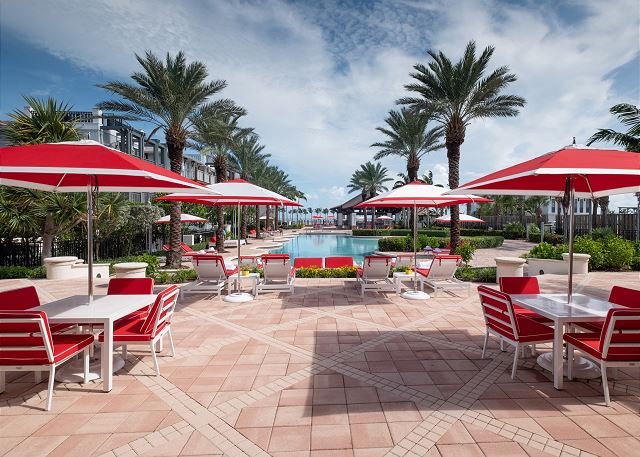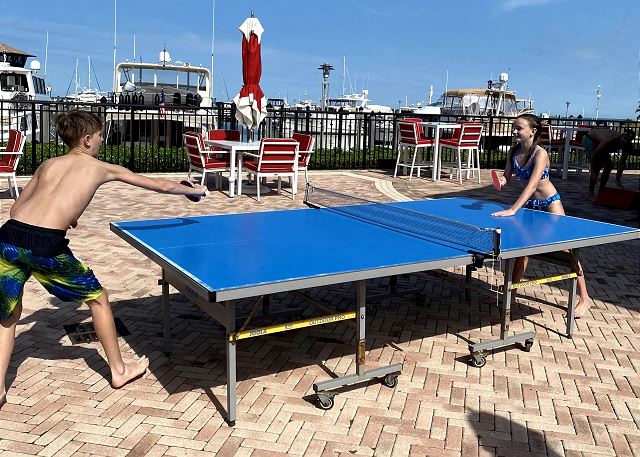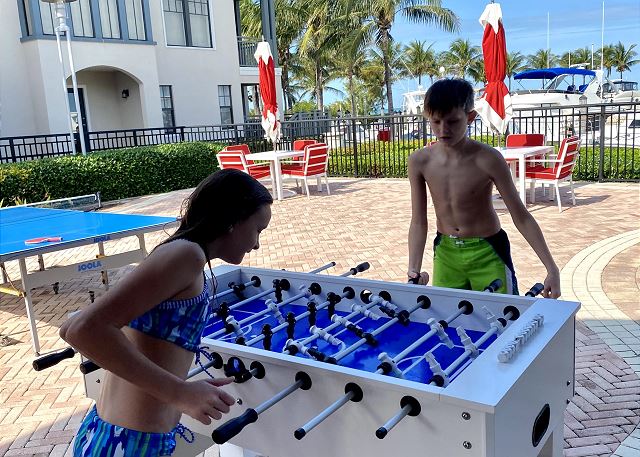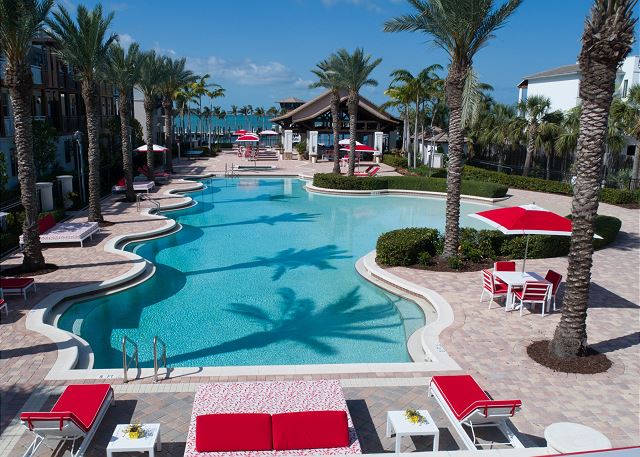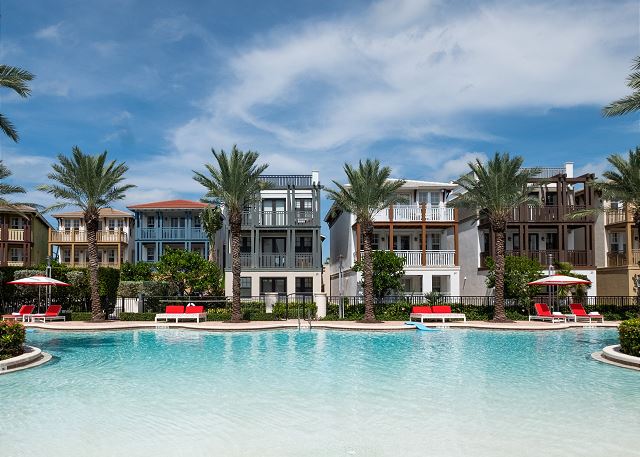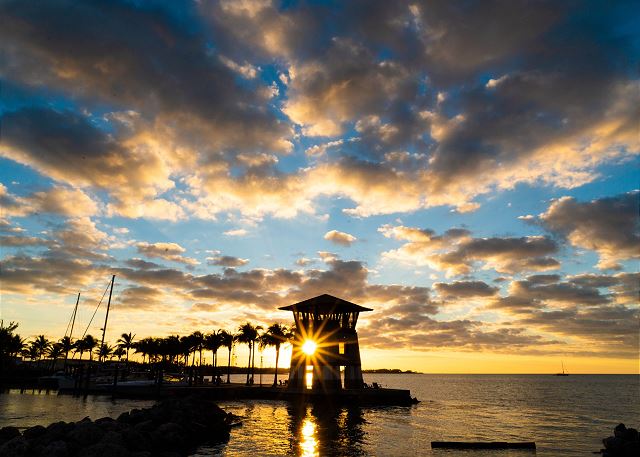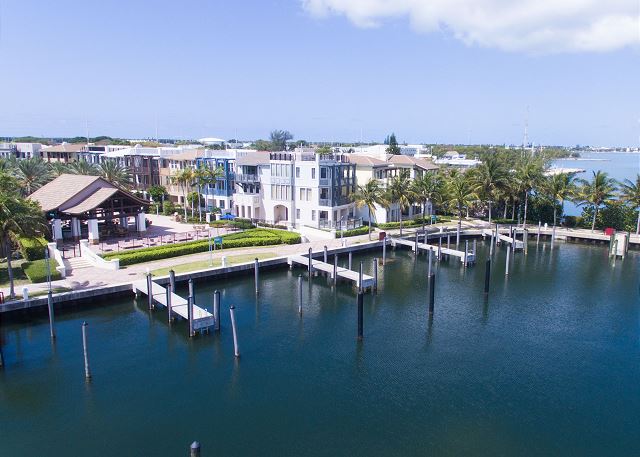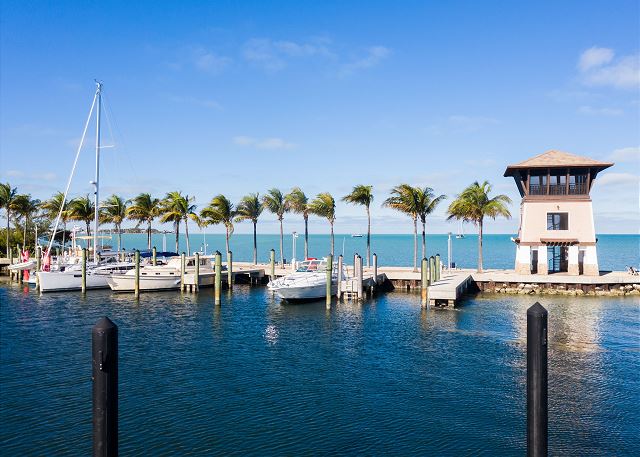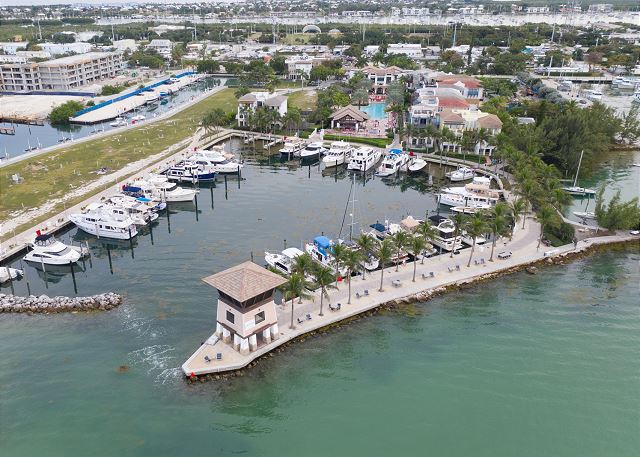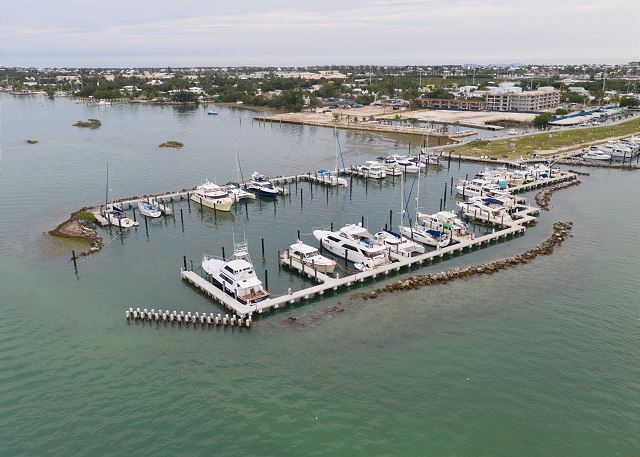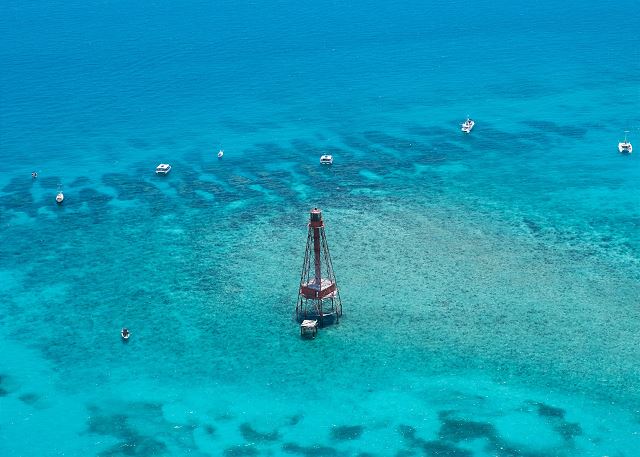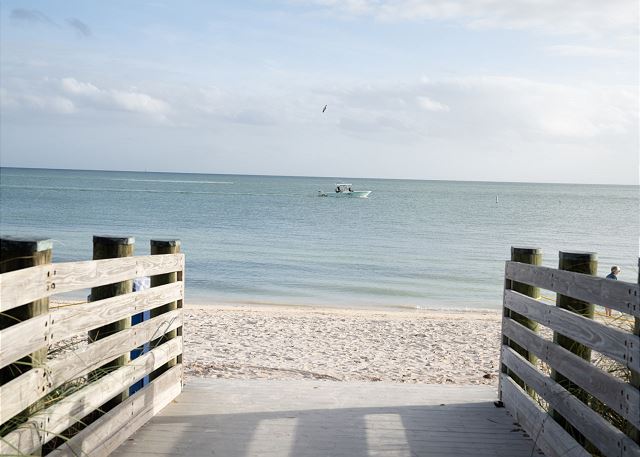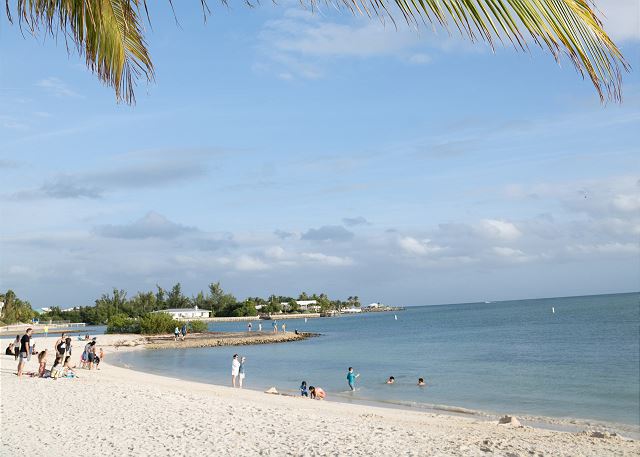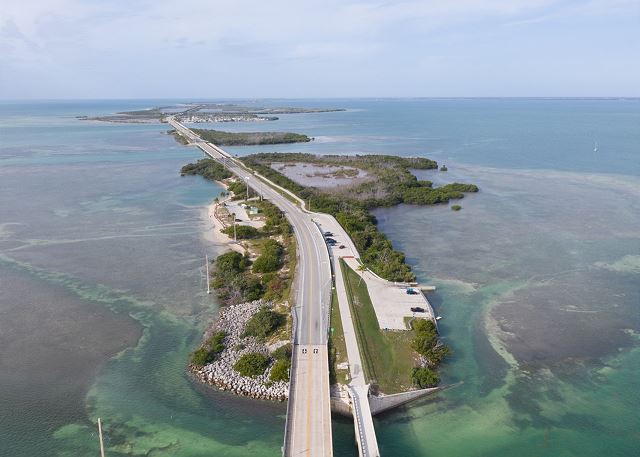 Description
** 7-NIGHT MINIMUM STAY PER THE CITY OF MARATHON **





** BOOK 4 NIGHTS, GET 3 ADDITIONAL NIGHTS FREE PROMO **



Only applicable for stays between Aug 29, 2021 - Nov 19, 2021

Please reach out for more details





COVID-19 AMENITY CLOSURES



The property's sauna, steam room, and Marlin Room (second level of Clubhouse) are currently closed due to COVID-19.  The property's fitness center, lower level of Clubhouse, heated pool, hot tub, pool bar, and pool deck (billiards, foosball, ping pong, lounge chairs, etc.) are open.  The property's marina is also open with grilling areas, picnic tables, fish cleaning stations, and kayak/paddleboard rentals.  The rates have been adjusted to account for these closures.    





THE RESORT



Marlin Bay Resort & Marina is a hidden gem located in the heart of The Keys! It is a newly launched boutique resort featuring 13 luxury vacation homes, 74 private marina slips and a centrally located pool deck and clubhouse. We provide unparalleled service in an intimate setting allowing you to relax and unwind. We are located in Marathon in The Middle Keys, so you can easily explore all that The Keys have to offer.





THE CLUBHOUSE



- On Site Concierge Team

- Lounges with Big Screen TVs

- Fitness Center with Sauna & Steam Room

- Outdoor Terrace with Firepit & Amazing Views

- Game Rooms with Shuffleboard, Billiards, Poker Table & Board Games





THE POOL DECK



- Pool Bar

- In Ground Hot Tub

- Beach Entry Heated Pool

- Corn Hole & Ping Pong Table

- Lounge Furniture & Umbrellas





THE MARINA



- 74 Slips Available for Rent

- Fully Powered Concrete Docks with Water Hookup

- On Site Dockmaster & Dockhands to Assist as Needed

- Unable to accommodate jet skis





RESIDENCE #3821



- Standalone 3-Story Home with Elevator & Garage

- Pool Front Home with Rooftop Deck & Marina Views

- Guest Bedroom on First Floor with King Bed, En Suite Bathroom & Patio

- Open Floor Plan on Second Floor with Kitchen, Dining Area, Living Room, Laundry Room & Terrace

- Master Bedroom on Third Floor with King Bed, En Suite Bathroom, Wet Bar & Terrace

- Guest Bedroom on Third Floor with King Bed & En Suite Bathroom

- New Modern High-End Furnishings & Luxury Linens

- Bright, Open & Airy Layout





NEARBY AIRPORTS



- Key West, FL (EYW) – 47 miles

- Miami, FL (MIA) – 112 miles

- Fort Lauderdale, FL (FLL) – 141 miles







Vacation Rental License PLR2020-00586
Calendar
October 2021

| S | M | T | W | T | F | S |
| --- | --- | --- | --- | --- | --- | --- |
| | | | | | 01 | 02 |
| 03 | 04 | 05 | 06 | 07 | 08 | 09 |
| 10 | 11 | 12 | 13 | 14 | 15 | 16 |
| 17 | 18 | 19 | 20 | 21 | 22 | 23 |
| 24 | 25 | 26 | 27 | 28 | 29 | 30 |
| 31 | | | | | | |
November 2021

| S | M | T | W | T | F | S |
| --- | --- | --- | --- | --- | --- | --- |
| | 01 | 02 | 03 | 04 | 05 | 06 |
| 07 | 08 | 09 | 10 | 11 | 12 | 13 |
| 14 | 15 | 16 | 17 | 18 | 19 | 20 |
| 21 | 22 | 23 | 24 | 25 | 26 | 27 |
| 28 | 29 | 30 | | | | |
December 2021

| S | M | T | W | T | F | S |
| --- | --- | --- | --- | --- | --- | --- |
| | | | 01 | 02 | 03 | 04 |
| 05 | 06 | 07 | 08 | 09 | 10 | 11 |
| 12 | 13 | 14 | 15 | 16 | 17 | 18 |
| 19 | 20 | 21 | 22 | 23 | 24 | 25 |
| 26 | 27 | 28 | 29 | 30 | 31 | |
January 2022

| S | M | T | W | T | F | S |
| --- | --- | --- | --- | --- | --- | --- |
| | | | | | | 01 |
| 02 | 03 | 04 | 05 | 06 | 07 | 08 |
| 09 | 10 | 11 | 12 | 13 | 14 | 15 |
| 16 | 17 | 18 | 19 | 20 | 21 | 22 |
| 23 | 24 | 25 | 26 | 27 | 28 | 29 |
| 30 | 31 | | | | | |
February 2022

| S | M | T | W | T | F | S |
| --- | --- | --- | --- | --- | --- | --- |
| | | 01 | 02 | 03 | 04 | 05 |
| 06 | 07 | 08 | 09 | 10 | 11 | 12 |
| 13 | 14 | 15 | 16 | 17 | 18 | 19 |
| 20 | 21 | 22 | 23 | 24 | 25 | 26 |
| 27 | 28 | | | | | |
March 2022

| S | M | T | W | T | F | S |
| --- | --- | --- | --- | --- | --- | --- |
| | | 01 | 02 | 03 | 04 | 05 |
| 06 | 07 | 08 | 09 | 10 | 11 | 12 |
| 13 | 14 | 15 | 16 | 17 | 18 | 19 |
| 20 | 21 | 22 | 23 | 24 | 25 | 26 |
| 27 | 28 | 29 | 30 | 31 | | |
April 2022

| S | M | T | W | T | F | S |
| --- | --- | --- | --- | --- | --- | --- |
| | | | | | 01 | 02 |
| 03 | 04 | 05 | 06 | 07 | 08 | 09 |
| 10 | 11 | 12 | 13 | 14 | 15 | 16 |
| 17 | 18 | 19 | 20 | 21 | 22 | 23 |
| 24 | 25 | 26 | 27 | 28 | 29 | 30 |
May 2022

| S | M | T | W | T | F | S |
| --- | --- | --- | --- | --- | --- | --- |
| 01 | 02 | 03 | 04 | 05 | 06 | 07 |
| 08 | 09 | 10 | 11 | 12 | 13 | 14 |
| 15 | 16 | 17 | 18 | 19 | 20 | 21 |
| 22 | 23 | 24 | 25 | 26 | 27 | 28 |
| 29 | 30 | 31 | | | | |
June 2022

| S | M | T | W | T | F | S |
| --- | --- | --- | --- | --- | --- | --- |
| | | | 01 | 02 | 03 | 04 |
| 05 | 06 | 07 | 08 | 09 | 10 | 11 |
| 12 | 13 | 14 | 15 | 16 | 17 | 18 |
| 19 | 20 | 21 | 22 | 23 | 24 | 25 |
| 26 | 27 | 28 | 29 | 30 | | |
July 2022

| S | M | T | W | T | F | S |
| --- | --- | --- | --- | --- | --- | --- |
| | | | | | 01 | 02 |
| 03 | 04 | 05 | 06 | 07 | 08 | 09 |
| 10 | 11 | 12 | 13 | 14 | 15 | 16 |
| 17 | 18 | 19 | 20 | 21 | 22 | 23 |
| 24 | 25 | 26 | 27 | 28 | 29 | 30 |
| 31 | | | | | | |
August 2022

| S | M | T | W | T | F | S |
| --- | --- | --- | --- | --- | --- | --- |
| | 01 | 02 | 03 | 04 | 05 | 06 |
| 07 | 08 | 09 | 10 | 11 | 12 | 13 |
| 14 | 15 | 16 | 17 | 18 | 19 | 20 |
| 21 | 22 | 23 | 24 | 25 | 26 | 27 |
| 28 | 29 | 30 | 31 | | | |
September 2022

| S | M | T | W | T | F | S |
| --- | --- | --- | --- | --- | --- | --- |
| | | | | 01 | 02 | 03 |
| 04 | 05 | 06 | 07 | 08 | 09 | 10 |
| 11 | 12 | 13 | 14 | 15 | 16 | 17 |
| 18 | 19 | 20 | 21 | 22 | 23 | 24 |
| 25 | 26 | 27 | 28 | 29 | 30 | |
Available
Unavailable
Check-In Only
Check-Out Only
Seasonal Rates
| Date Range | Daily | Weekly | Monthly |
| --- | --- | --- | --- |
* Seasonal rates are only estimates and do not reflect taxes or additional fees.
Location
Guest Reviews of
Marlin Bay Yacht Club - Residence #3821
Marathon, FL
---
Vacation Rental Reviews by
stars based on
Excellent Stay - Just like the photos
Review by
We stayed in 3821. The home is beautiful, comfortable for 6 adults, very clean and well-maintained. Bedrooms and bathrooms are private and common areas (kitchen, living room, TV watching) are spacious and comfortable for all to be in at the same time. Resort is staff, including marina staff, extremely friendly and helpful. Pool area is really nice, not crowded with plenty of chaise lounges, umbrellas and tables & chairs. Excellent facilities and service considering you're renting a house vs. staying at a full-service resort.
5 out of 5 stars
If only vacations could last forever
Review by
We had a fantastic time. The house and amenities were just what we needed to get away from it all and enjoy just being a family.
5 out of 5 stars
Family Vacation
Review by
Bridget Y.
VERY clean, amazing pool area, grounds are top notch, customer service was the best-- from booking the place to how organized they were for check in and check out. Loved it all! I would highly recommend this place! Our family loved it! Close to everything, house had all the essentials and was so comfortable and clean! We will defiantly be back! THANK YOU!!
5 out of 5 stars
Quick Gettaway just a week
Review by
William M.
The unit and the resort was in such awesome shape, clean, well maintained and taken care of. Add the marina to the townhouse made this the perfect little spot to escape PA winters. The resort and marina was so well kept by the friendliest staff that did such an awesome job of making sure everything was perfect, but also did not hover over you. The no contact entry was super easy & efficient. We will return to MBR&M
5 out of 5 stars
Great break from reality
Review by
We stayed here during February break. It was great and as nice as the pictured showed. I truly did not think it would be as nice as the pictures show, but it was. The marina was a lot more active then the sample photos showed and that added a nice environment. We would highly recommend staying here.
5 out of 5 stars
Amazing!!!
Review by
Our vacation experience could not have been better. This condo and resort are 5 stars. We were supremely pleased at how nice everyone and everything was. We felt like movie stars getting special treatment. I highly recommend and would love to return someday.
5 out of 5 stars
Staying in Luxury
Review by
Michael L.
We traveled with another couple and when we arrived at our rental our jaws hit the floor. The unit is decorated so perfectly and all the amenities available were just what we needed. They give you plenty of towels and supplies for the first few days. The linens and bedding were soft and comfortable. The kitchen was well stocked. The rooftop lounge area was our favorite place along with all the balconies. The grounds are beautiful and pool area was superb! We loved everything about our stay. It was easy to check in and out without contact.
5 out of 5 stars
Marathon Stay
Review by
Jeff N.
Excellent experience
5 out of 5 stars
Perfect hidden gem
Review by
The amenities are top notch, the resort is well kept. The rentals are comfortable and spacious. Great decorating too! Everything we needed was in the home and it was easy to relax outside on our rooftop and porches.
5 out of 5 stars
We absolutely love it there!!
Review by
Melissa H.
We feel like royalty when we stay at Marlin Bay.
5 out of 5 stars
Marlin Bay
Review by
Tom K.
Awesome resort 5 star.Joseph the bar manager was great.
5 out of 5 stars
March 2020
Review by
Teresa G.
What a fabulous resort. The property was immaculate and fully stocked with everything needed both in the rented unit and in the complex. There are many local restaurants within walking distance that had great, authentic food and good service. Can't wait to return!
5 out of 5 stars
Marathon House
Review by
Lisa S.
Marina House
5 out of 5 stars
Pandemic springbreak made better!
Review by
Bethany L.
We arrived at Marlin Bay just prior to the national state of emergency was determined due to the coronavirus pandemic. First of all, the staff of Marlin Bay could not have done a better job at adhering to CDC guidelines, all while remaining professional, and upholding amazing customer service. Then the was absolutely gorgeous with beautiful finishes, comfortable beds, and everything you need for an amazing vacation. We will definitely return!
5 out of 5 stars
My Vacation in Marathon
Review by
Relaxing!
5 out of 5 stars
Great Stay
Review by
Joy C.
This was a perfect experience for what we were trying to achieve. Some quiet time away from our hectic lives and quality time with each other. Three friends looking to reconnect. Easy access to the rest of the keys and a beautiful local beach. But really we just lived the pool and lounges and bar area. We were content staying on premises. Reading and sunning. And watching movies at night. The place is immaculate, staff helpful and pleasant and had a great time. Beds comfortable and cozy. Everything was better than we could have expected. We had a plumbing and electrical glitch when we arrived and they handled it right away with priority and care.
5 out of 5 stars
Love Marathon!
Review by
We absolutely loved this resort! My children were totally entertained at the pool and club house.
5 out of 5 stars
So Much More Than We Could Have Hoped For
Review by
Diane R.
With today's technology, you are never quite sure that what you see (in pictures) is what you get (in reality). Photo Shop makes one wonder. With Marlin Bay you get what you see and more. You also get gracious hospitality, quality furnishings and appointments, outstanding attention to detail, and excellent service. It was spectacular.
5 out of 5 stars
Gorgeous Property
Review by
We had a nice stay. Rental houses are pristine!
5 out of 5 stars
Our stay at Marlin Bay
Review by
The staff was very helpful and welcoming. They provided us with helpful tips on restaurants and activities in the area. The clubhouse and pool are fantastic. The home we rented was very clean, new, fully appointed and beautifully designed. The elevator was perfect to get our luggage up to the third floor easily and for older guests to not have to navigate the steps. The rooftop deck was awesome- we enjoyed star gazing. I wish we could have stayed longer.
5 out of 5 stars
Best vacation ever
Review by
The house was absolutely gorgeous, well appointed, comfortable and perfect. The staff is top notch - always pleasant, helpful and great at their jobs. The resort has wonderful facilities and we will ABSOLUTELY be back!
5 out of 5 stars
Beautiful and Relaxing
Review by
Tamara M.
We had such a relaxing week at this beautifully decorated townhouse! Maria checked us in and was especially welcoming. Everything is new and clean. It had everything we needed except the Big Ten Network. 🙂 The beds are super comfortable. The kitchen is huge and well equipped for our needs, but since it is new, make sure to bring or buy all of your spices. We brought our bikes and were able to ride easily to the local restaurants. We also loved the fact that we could keep our bikes in our own garage. The fact that it is a stand alone house is ideal. We enjoyed the rooftop deck quite a bit, too, for star gazing and tanning. We also got a few workouts in at the clubhouse gym which was very clean. I would highly recommend this place.
5 out of 5 stars
Celebrating 60
Review by
Only recommend that the pool and bar remain open past the dinner hour.
5 out of 5 stars
Contact Us