Marlin Bay Yacht Club - Residence #3840 (House)
4 Bedroom(s) | 4.5 Bathroom(s) | Sleeps 10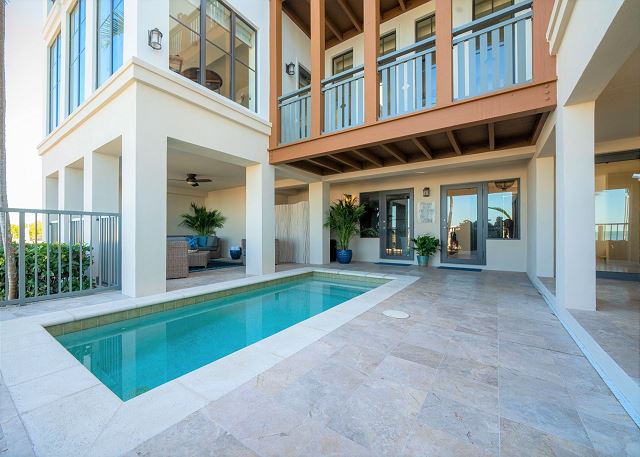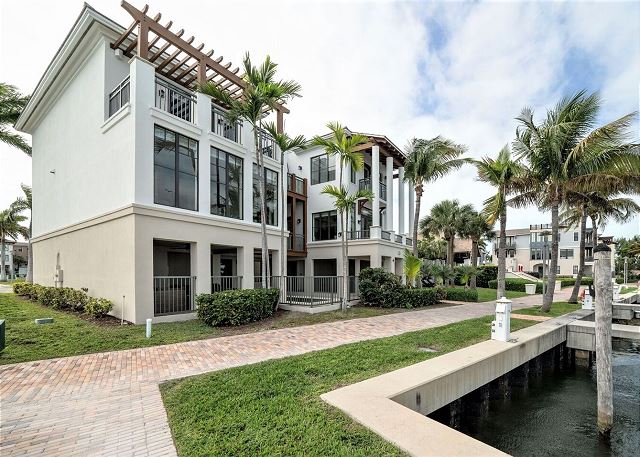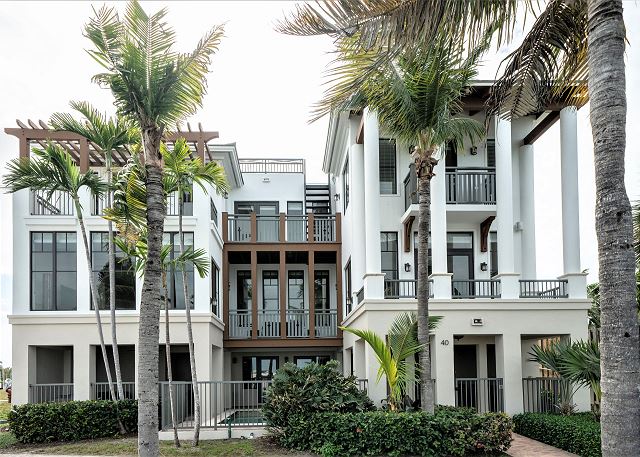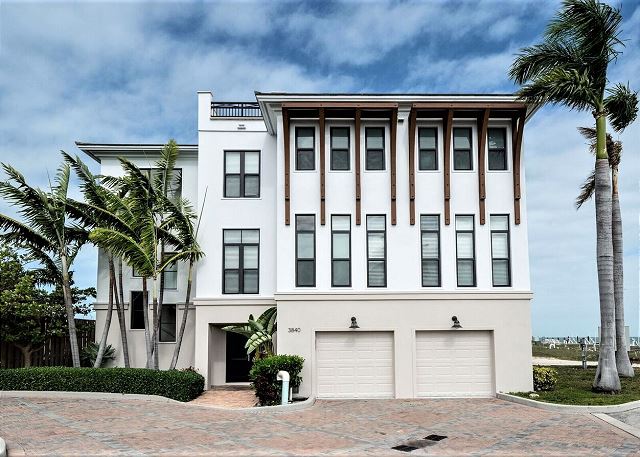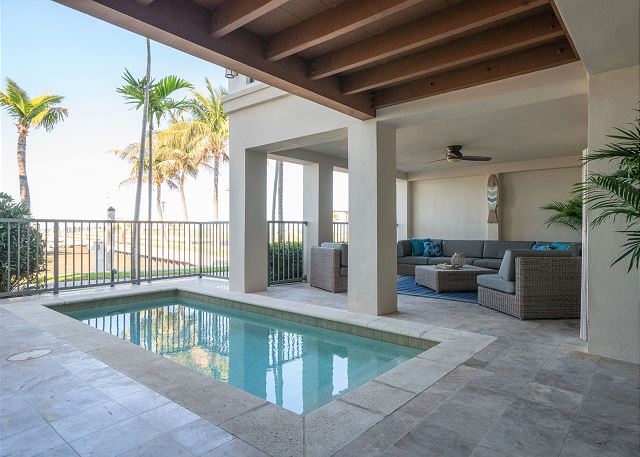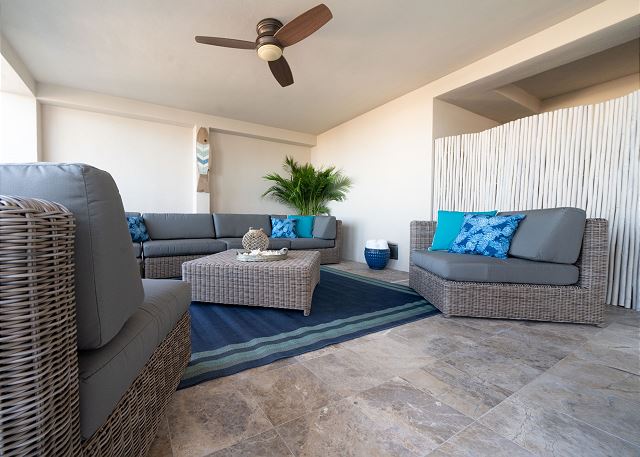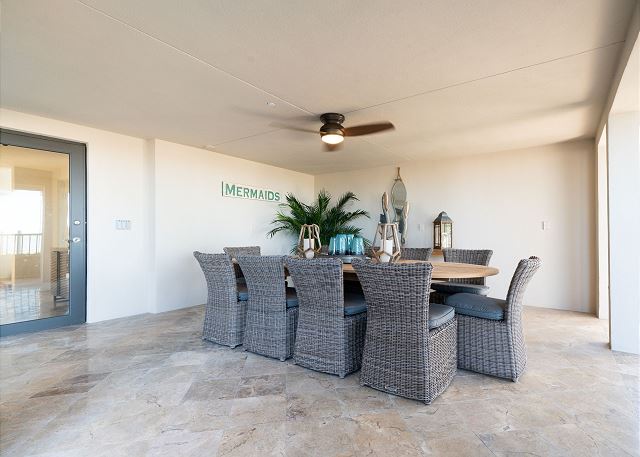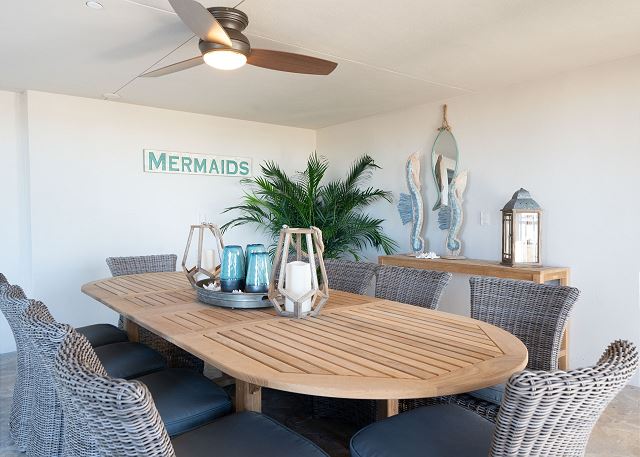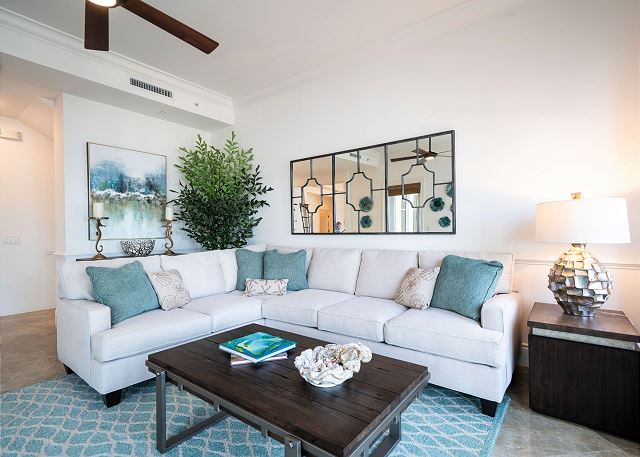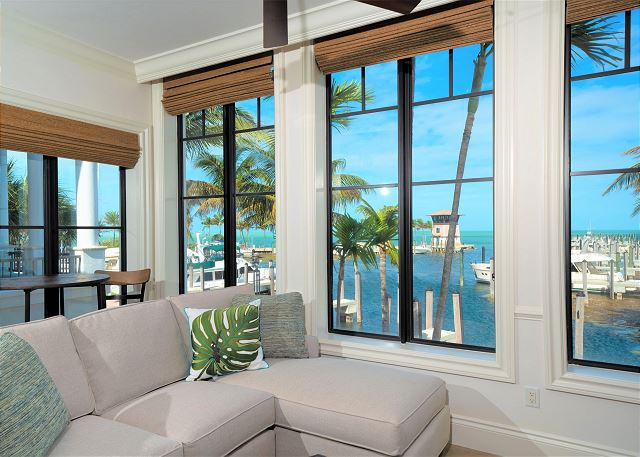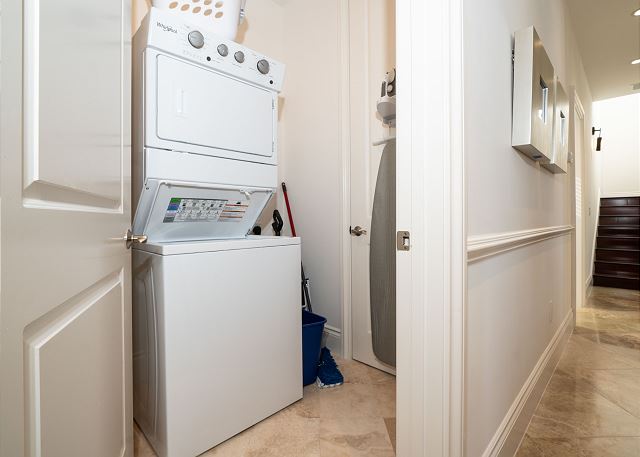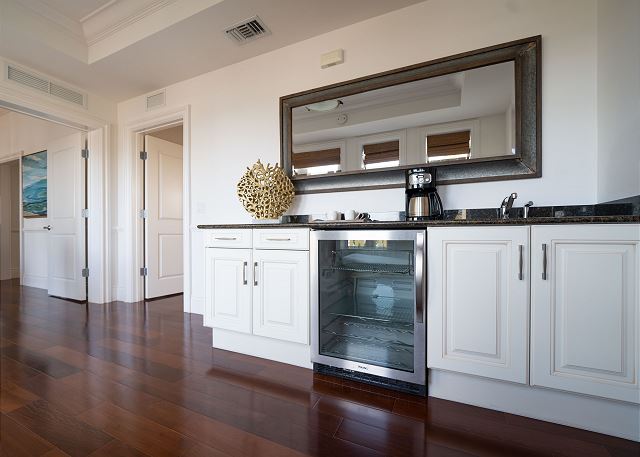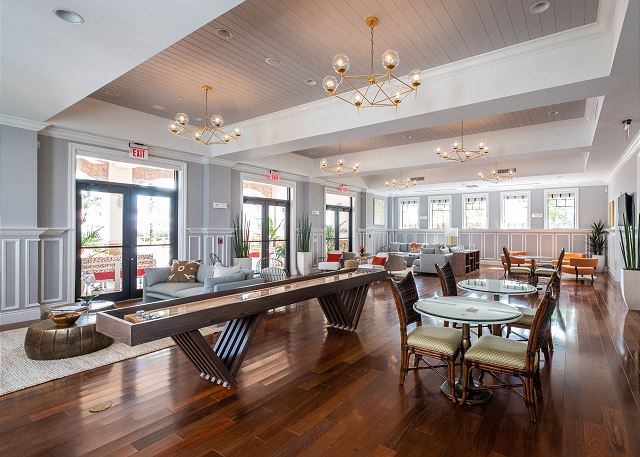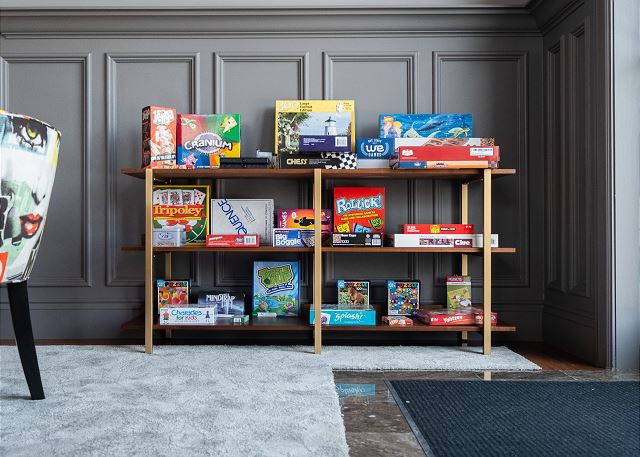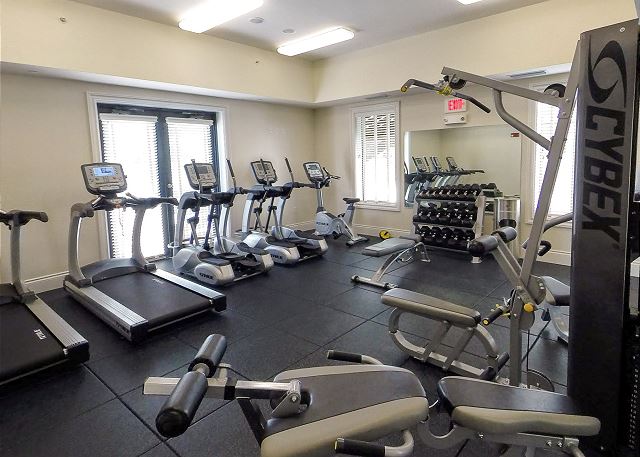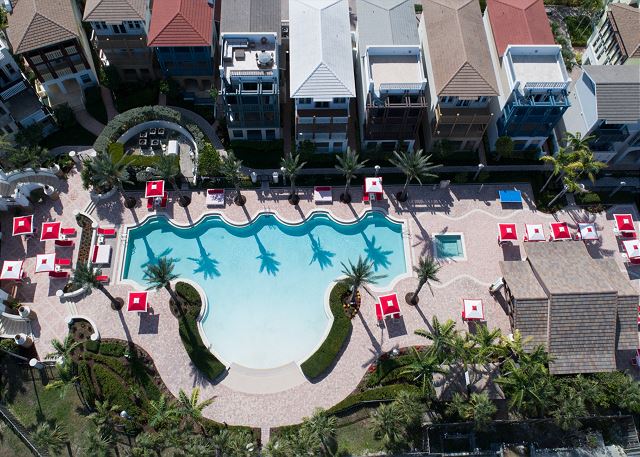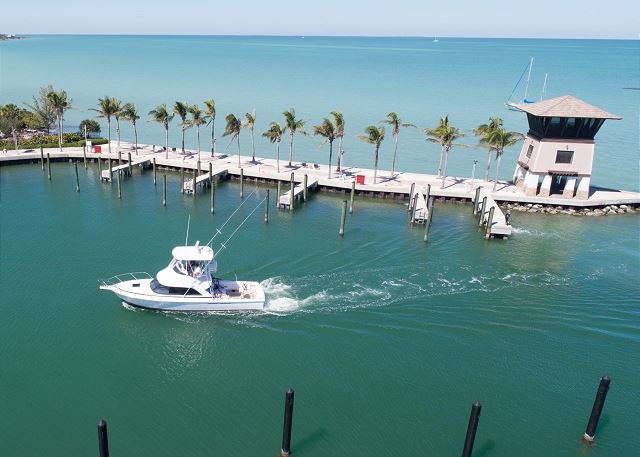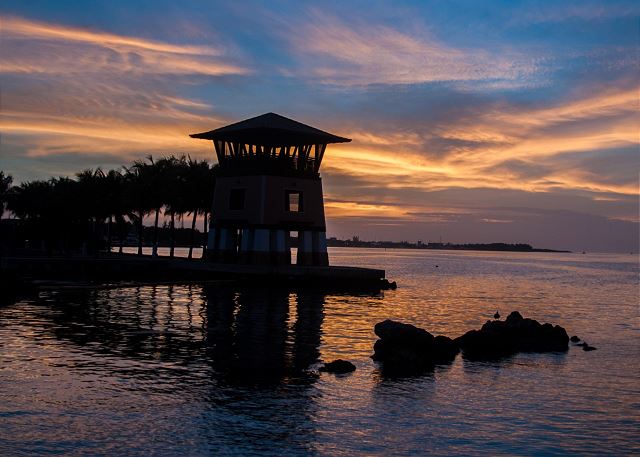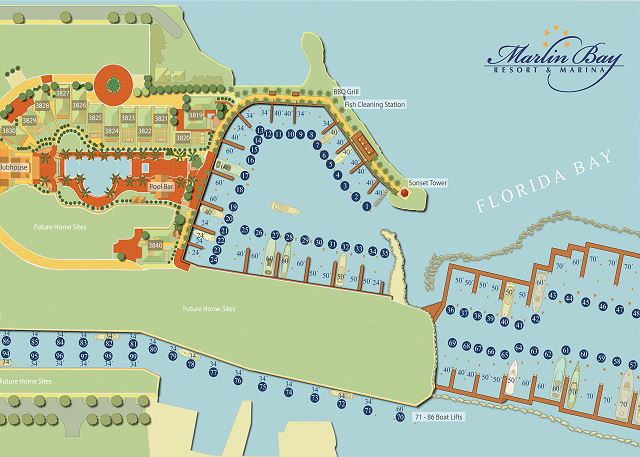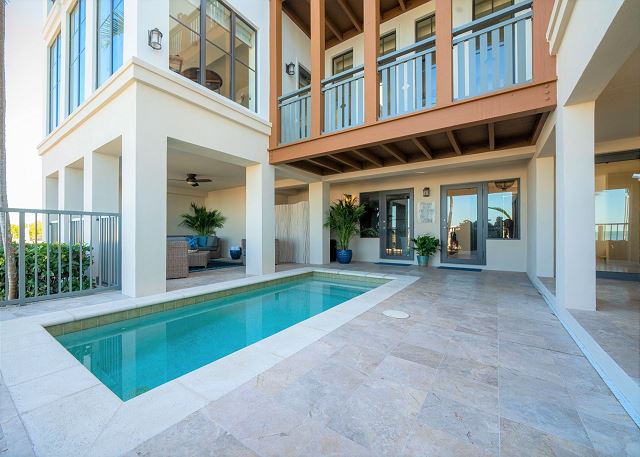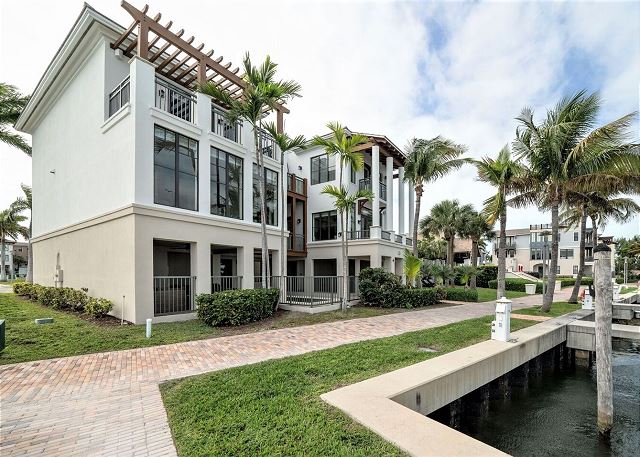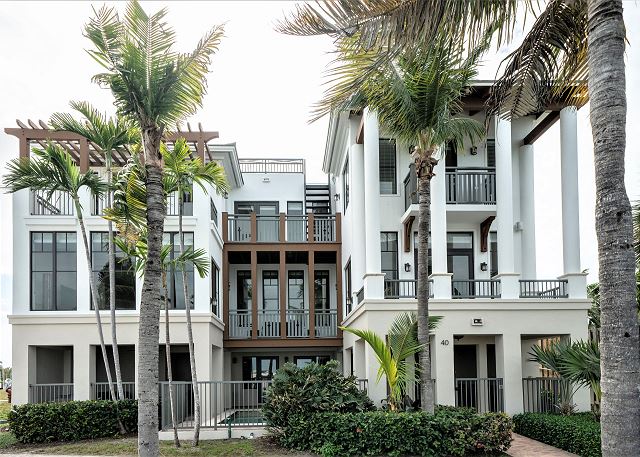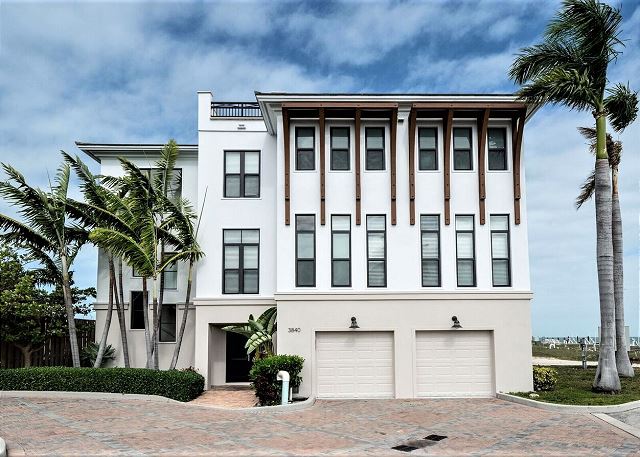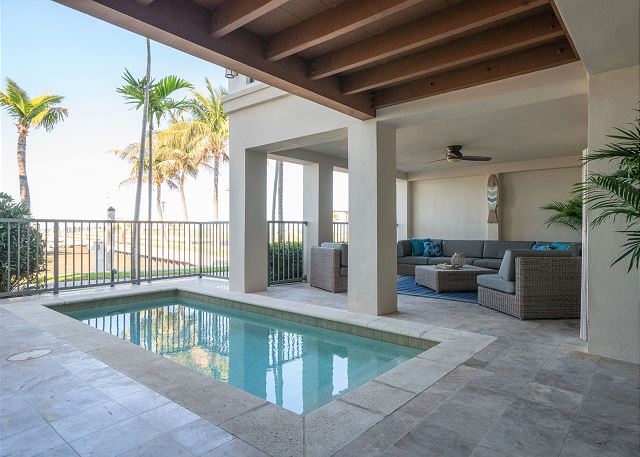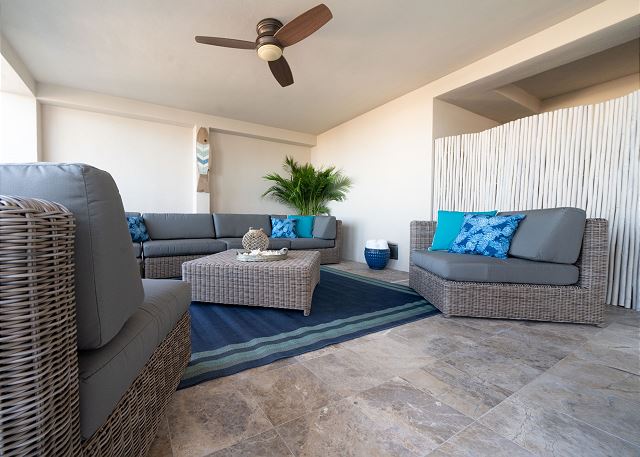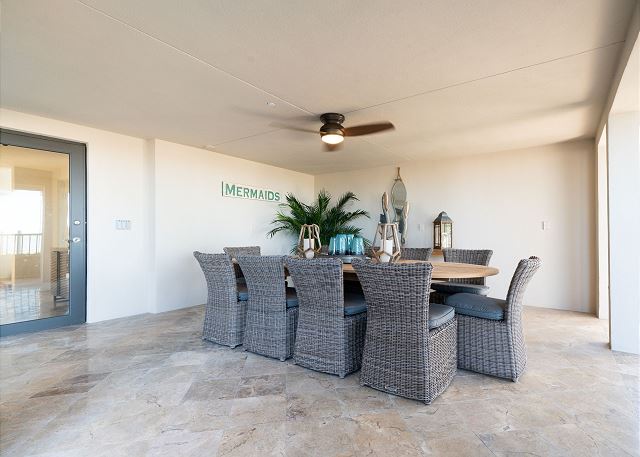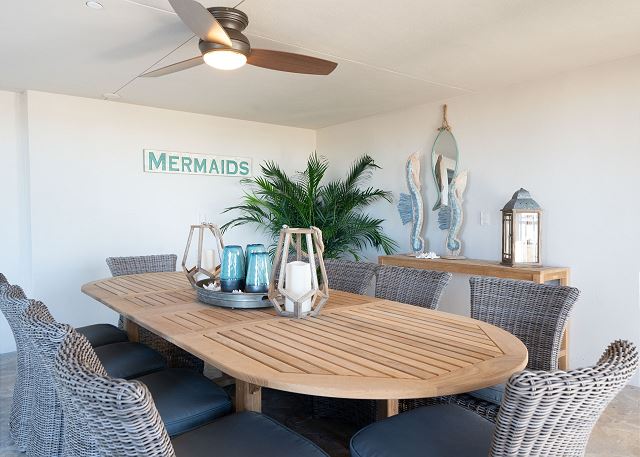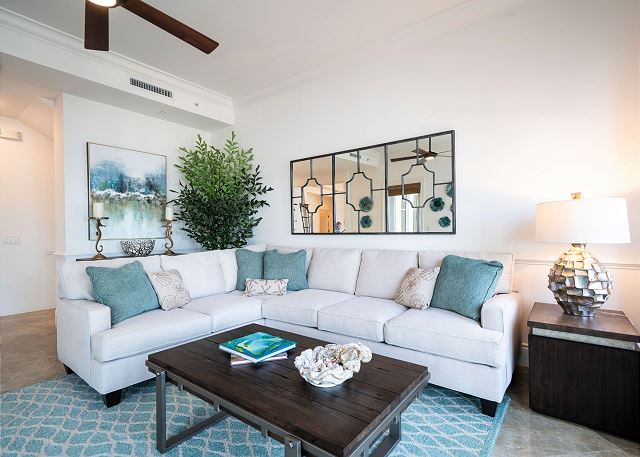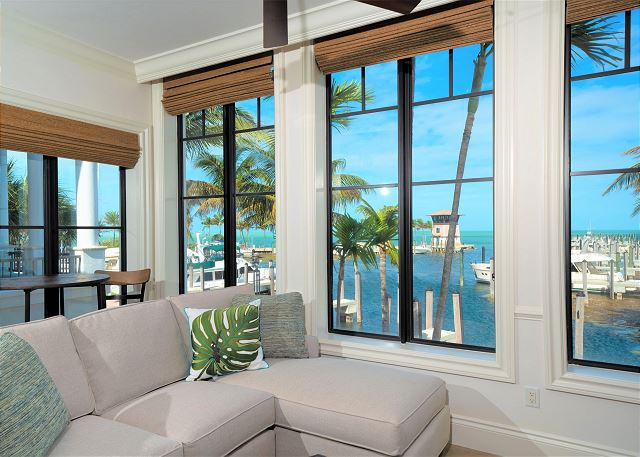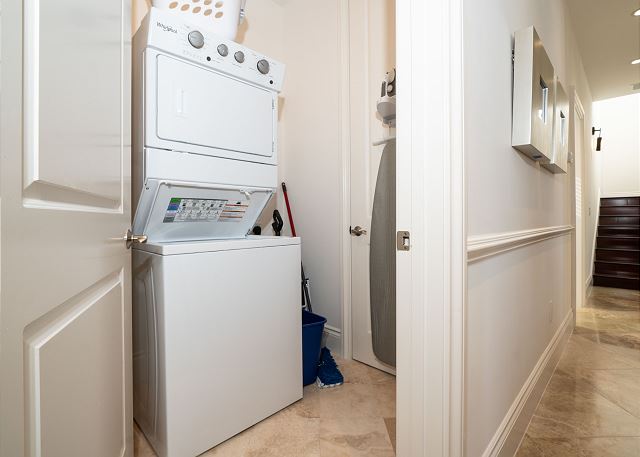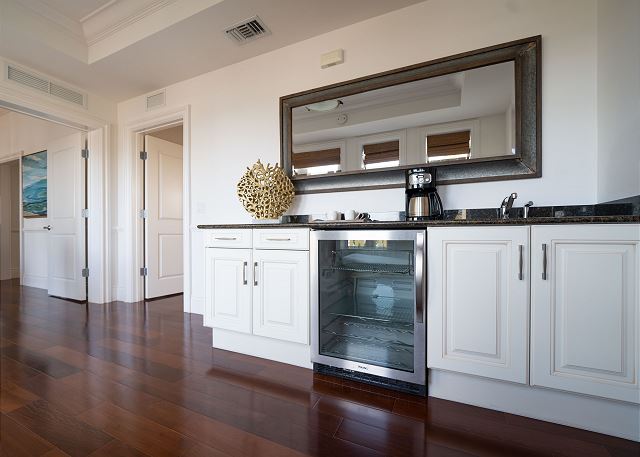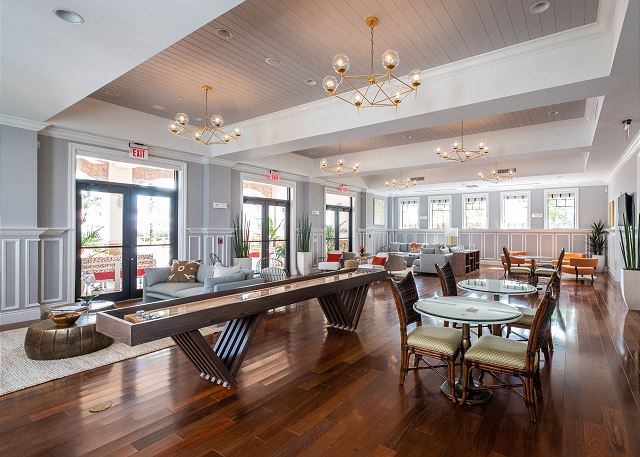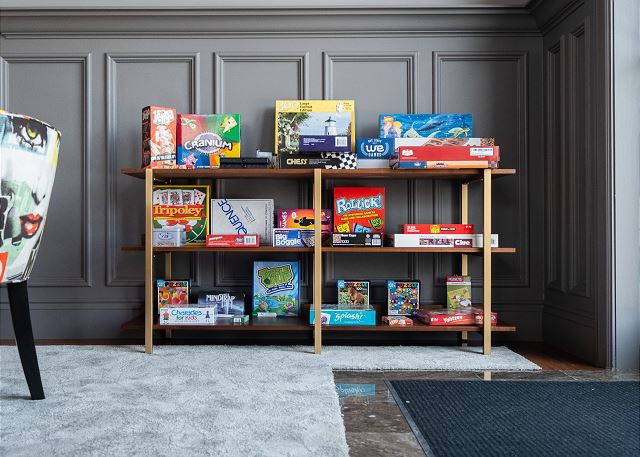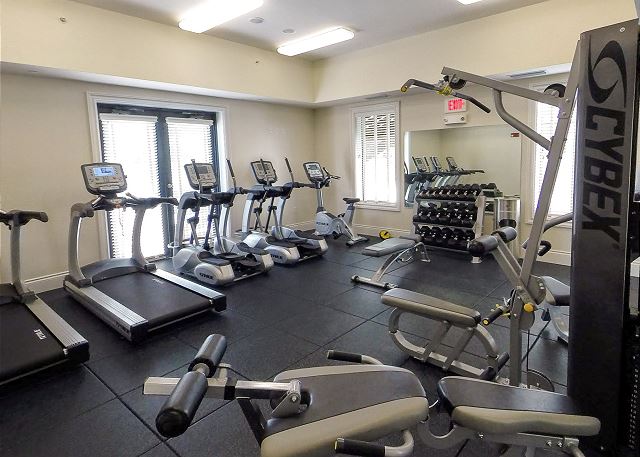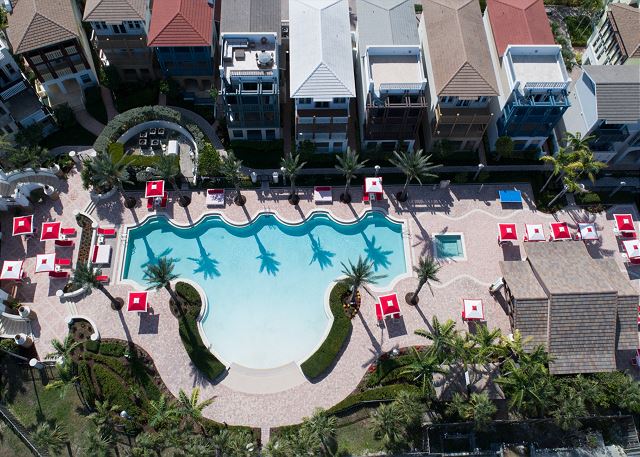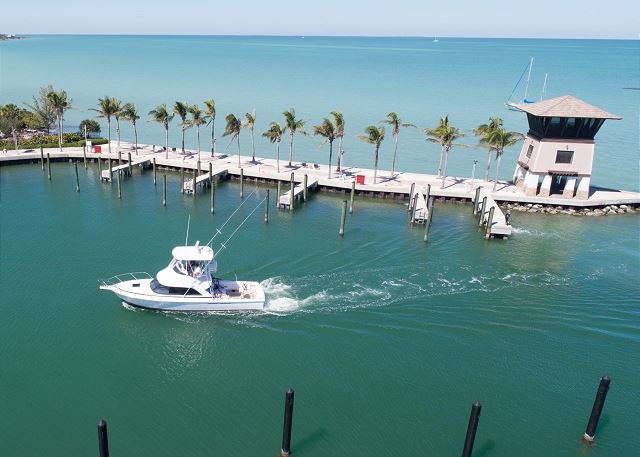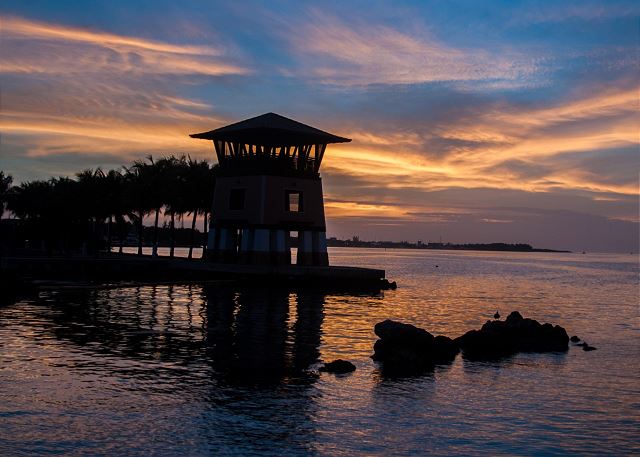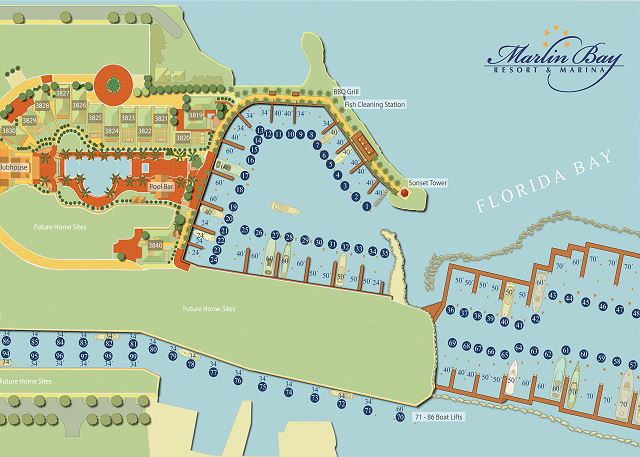 Description
** 7-NIGHT MINIMUM STAY PER THE CITY OF MARATHON **





** BOOK 4 NIGHTS, GET 3 ADDITIONAL NIGHTS FREE PROMO **



Only applicable for stays between Aug 29, 2021 - Nov 19, 2021

Please reach out for more details





COVID-19 AMENITY CLOSURES



The property's sauna, steam room, and Marlin Room (second level of Clubhouse) are currently closed due to COVID-19.  The property's fitness center, lower level of Clubhouse, heated pool, hot tub, pool bar, and pool deck (billiards, foosball, ping pong, lounge chairs, etc.) are open.  The property's marina is also open with grilling areas, picnic tables, fish cleaning stations, and kayak/paddleboard rentals.  The rates have been adjusted to account for these closures.    





THE RESORT



Relax and unwind in carefree luxury combined with the authentic Keys lifestyle! Marlin Bay Resort & Marina is a newly launched property in Marathon near the world-famous Keys Fisheries. We offer boutique resort-style amenities and services in an intimate setting. From romantic couple's getaways to family fun vacations to friends' group adventures, Marlin Bay is the perfect homeport for your stay in the Florida Keys.





THE CLUBHOUSE



As you enter the gates of the resort, you are met by our impressive and modern two story Clubhouse. Inside you will be greeted and checked-in by our Concierge Team who can assist you with activity planning, boat rentals, snorkel tours, restaurant recommendations, etc. Our Clubhouse also features a state-of-the-art fitness center with a sauna and steam room, numerous lounges with big screen TVs, and a game room with shuffleboard, billiards, poker table and board games.





THE POOL DECK



Just outside the Clubhouse you can soak up the Florida sunshine on our expansive pool deck while enjoying the various amenities such as a pool bar, large heated beach entry pool, hot tub, ping pong table, corn hole, lounge furniture, pool towels and umbrellas.





THE MARINA



Beyond the pool deck, on the Florida Bay, lies our 74-slip marina featuring fully powered concrete docks with water hookups. The marina is overseen by our dedicated Dockmaster and Dockhands who are here to assist with all your boating needs. The slips are currently available for daily, weekly or monthly rentals. Please note that we cannot accommodate jet skis at the resort, but can certainly provide recommendations for nearby options.





RESIDENCE #3840



This home is located directly on our marina, providing some of the best views on property. It is over 3,600 square feet, plus five outdoor terraces with a private plunge pool and dining area on the ground level terrace.



There are three stories along with an elevator, allowing you to easily access each level. There is also an attached private garage, which can fit up to 2 moderately sized vehicles.



The second level is the main gathering area of the home and contains a living room with a queen-sized sleeper sofa, a formal dining room, a fully outfitted gourmet kitchen which seamlessly flows into the a family room, as well as a laundry room and half bathroom. One of the four bedrooms is also located on this level and features a king bed and an en suite full bathroom.



The third level contains the remaining three bedrooms, each with their own en suite full bathroom. Two of the bedrooms have a king bed and the third bedroom has two twin beds. There is also a conveniently located breakfast/wet bar in the sitting area outside of the three bedrooms.



This home can accommodate up 10 people and is a great place for family and friends to gather in The Keys!





NEARBY AIRPORTS



Key West, FL (EYW) – 47 miles

Miami, FL (MIA) – 112 miles

Fort Lauderdale, FL (FLL) – 141 miles





Vacation Rental License PLR2020-00589
Calendar
October 2021

| S | M | T | W | T | F | S |
| --- | --- | --- | --- | --- | --- | --- |
| | | | | | 01 | 02 |
| 03 | 04 | 05 | 06 | 07 | 08 | 09 |
| 10 | 11 | 12 | 13 | 14 | 15 | 16 |
| 17 | 18 | 19 | 20 | 21 | 22 | 23 |
| 24 | 25 | 26 | 27 | 28 | 29 | 30 |
| 31 | | | | | | |
November 2021

| S | M | T | W | T | F | S |
| --- | --- | --- | --- | --- | --- | --- |
| | 01 | 02 | 03 | 04 | 05 | 06 |
| 07 | 08 | 09 | 10 | 11 | 12 | 13 |
| 14 | 15 | 16 | 17 | 18 | 19 | 20 |
| 21 | 22 | 23 | 24 | 25 | 26 | 27 |
| 28 | 29 | 30 | | | | |
December 2021

| S | M | T | W | T | F | S |
| --- | --- | --- | --- | --- | --- | --- |
| | | | 01 | 02 | 03 | 04 |
| 05 | 06 | 07 | 08 | 09 | 10 | 11 |
| 12 | 13 | 14 | 15 | 16 | 17 | 18 |
| 19 | 20 | 21 | 22 | 23 | 24 | 25 |
| 26 | 27 | 28 | 29 | 30 | 31 | |
January 2022

| S | M | T | W | T | F | S |
| --- | --- | --- | --- | --- | --- | --- |
| | | | | | | 01 |
| 02 | 03 | 04 | 05 | 06 | 07 | 08 |
| 09 | 10 | 11 | 12 | 13 | 14 | 15 |
| 16 | 17 | 18 | 19 | 20 | 21 | 22 |
| 23 | 24 | 25 | 26 | 27 | 28 | 29 |
| 30 | 31 | | | | | |
February 2022

| S | M | T | W | T | F | S |
| --- | --- | --- | --- | --- | --- | --- |
| | | 01 | 02 | 03 | 04 | 05 |
| 06 | 07 | 08 | 09 | 10 | 11 | 12 |
| 13 | 14 | 15 | 16 | 17 | 18 | 19 |
| 20 | 21 | 22 | 23 | 24 | 25 | 26 |
| 27 | 28 | | | | | |
March 2022

| S | M | T | W | T | F | S |
| --- | --- | --- | --- | --- | --- | --- |
| | | 01 | 02 | 03 | 04 | 05 |
| 06 | 07 | 08 | 09 | 10 | 11 | 12 |
| 13 | 14 | 15 | 16 | 17 | 18 | 19 |
| 20 | 21 | 22 | 23 | 24 | 25 | 26 |
| 27 | 28 | 29 | 30 | 31 | | |
April 2022

| S | M | T | W | T | F | S |
| --- | --- | --- | --- | --- | --- | --- |
| | | | | | 01 | 02 |
| 03 | 04 | 05 | 06 | 07 | 08 | 09 |
| 10 | 11 | 12 | 13 | 14 | 15 | 16 |
| 17 | 18 | 19 | 20 | 21 | 22 | 23 |
| 24 | 25 | 26 | 27 | 28 | 29 | 30 |
May 2022

| S | M | T | W | T | F | S |
| --- | --- | --- | --- | --- | --- | --- |
| 01 | 02 | 03 | 04 | 05 | 06 | 07 |
| 08 | 09 | 10 | 11 | 12 | 13 | 14 |
| 15 | 16 | 17 | 18 | 19 | 20 | 21 |
| 22 | 23 | 24 | 25 | 26 | 27 | 28 |
| 29 | 30 | 31 | | | | |
June 2022

| S | M | T | W | T | F | S |
| --- | --- | --- | --- | --- | --- | --- |
| | | | 01 | 02 | 03 | 04 |
| 05 | 06 | 07 | 08 | 09 | 10 | 11 |
| 12 | 13 | 14 | 15 | 16 | 17 | 18 |
| 19 | 20 | 21 | 22 | 23 | 24 | 25 |
| 26 | 27 | 28 | 29 | 30 | | |
July 2022

| S | M | T | W | T | F | S |
| --- | --- | --- | --- | --- | --- | --- |
| | | | | | 01 | 02 |
| 03 | 04 | 05 | 06 | 07 | 08 | 09 |
| 10 | 11 | 12 | 13 | 14 | 15 | 16 |
| 17 | 18 | 19 | 20 | 21 | 22 | 23 |
| 24 | 25 | 26 | 27 | 28 | 29 | 30 |
| 31 | | | | | | |
August 2022

| S | M | T | W | T | F | S |
| --- | --- | --- | --- | --- | --- | --- |
| | 01 | 02 | 03 | 04 | 05 | 06 |
| 07 | 08 | 09 | 10 | 11 | 12 | 13 |
| 14 | 15 | 16 | 17 | 18 | 19 | 20 |
| 21 | 22 | 23 | 24 | 25 | 26 | 27 |
| 28 | 29 | 30 | 31 | | | |
September 2022

| S | M | T | W | T | F | S |
| --- | --- | --- | --- | --- | --- | --- |
| | | | | 01 | 02 | 03 |
| 04 | 05 | 06 | 07 | 08 | 09 | 10 |
| 11 | 12 | 13 | 14 | 15 | 16 | 17 |
| 18 | 19 | 20 | 21 | 22 | 23 | 24 |
| 25 | 26 | 27 | 28 | 29 | 30 | |
Available
Unavailable
Check-In Only
Check-Out Only
Seasonal Rates
| Date Range | Daily | Weekly | Monthly |
| --- | --- | --- | --- |
* Seasonal rates are only estimates and do not reflect taxes or additional fees.
Location
Guest Reviews of
Marlin Bay Yacht Club - Residence #3840
Marathon, FL
---
Vacation Rental Reviews by
stars based on
So glad to be back
Review by
Having not been back for three years my memeories had not failed me. Marlin Bay resort did not disappoint on any aspect of a vacation. Great unit Wonderful Pool Nice Dockage Staff was very accommodating. I can only think of one negative having to leave!!
5 out of 5 stars
great place!
Review by
Janet W.
Great unit, plenty of room for 10. Resort is very well managed. Thought it was nice that they moved games outside since the game room was closed due to restrictions. Kids loved the warm pool temp.Some appliances not working so they brought us an extra frig. Very accomodating.
5 out of 5 stars
Great vacation home
Review by
Trey S.
This was a very clean and wonderful house. The community amenities were nice and the staff was very helpful.
5 out of 5 stars
Excellent Place to Stay and Dock your Boat!
Review by
The Marlin Bay Resort is a great place to stay. Docks are very nice and the accommodations are awesome. Several restaurants nearby with great food and service. We will do it again in the near future.
5 out of 5 stars
Marlin Bay Resort #3840
Review by
!We had a wonderful stay. The house was incredible! Clean, spacious and so vey well equipped for our stay! The splash pool was a great addition at the house and the large pool area was wonderful also. Would love to go back.
5 out of 5 stars
Spring Break Get Away
Review by
Dana R.
Our stay at Marlin Bay Resort & Marina (#3840) was fantastic! We had a beautiful view to enjoy while having our morning coffee or evening cocktails! Our daughter and friends joined us and there was plenty of space for the girls to hang out together, staying up all hours watching movies while my husband and I enjoyed going to bed early. We loved the pool, hanging out by the bar and walking to dinner at the local restaurants! We can't wait to return next year!
5 out of 5 stars
Excellent
Review by
We had a wonderful stay and plan to return. The house was immaculate and very comfortable. The staff were extremely nice and responded to our requests/needs with a smile and promptness.
5 out of 5 stars
Marlin Bay Resort and Review
Review by
We loved our stay at Marlin Bay Resort and Marina. The property was beautiful and staff were very professional. There were a few items I wished were different. The checkout time (10am) and check in time (4pm) were not flexible and both times were problematic. The other issue was the extremely high fee for cleaning. We were paying rack rate for the house (over $1K per night) and a $480 cleaning fee was excessive.
5 out of 5 stars
Thanksgiving in the Florida Keys!
Review by
Our first time in the Florida Keys, and Marlin Bay, Marathan was the perfect place to be! Accommodations were superb and the staff were lovely. Always greeted with a smile and happy to help with anything you needed. Especially enjoyed Joeys company at the pool bar. Had a great wave runner ride with Big Kahuna and watched the sunset from the water - something we'll never forget. Paddle boarding and kayaking with Better Than Most. Sonesta beach for snorkeling. Key West for a day trip. Traveled with 9 of us and the 4 bedroom home was perfect. Thanks Marlin Bay for a very memorable trip. Stock up on the rosè for my return visit Joey!
5 out of 5 stars
Amazing property!
Review by
Joann M.
Excellent service. Excellent location. Beautiful home. Can't imagine it being any better!
5 out of 5 stars
One-of-a-Kind Florida Keys Experience
Review by
Francesco (Frank) C.
Our stay at Marlin Bay was the best. Hands down. The property is perfect and it's location doesn't get any better. Best of all is the staff and the folks that help you get your stay arranged. They are fantastic and are supremely focused on making sure you enjoy yourself. 11 stars out of 10.
5 out of 5 stars
Only the BEST for my Besties <3
Review by
Geraldine V.
While planning a reunion of sorts for high school friends that hadn't seen each other in years, I was on a search for accommodations that allowed us to have our own spaces, but also offered comfortable (and functional) community space. We found that and MORE at Marlin Bay. In addition to #3840 being BEAUTIFULLY furnished and appointed with all your needs in mind, the Staff is second to none! From the GM, Claudine Williams and Buffalo Williams who run Marlin Bay, Barbara, Lucia(the Concierges),Scott at the bar, down to the Dock Hands, you will see professionalism at it's BEST! The property is immaculately maintained while offering amenities that will keep you and yours well entertained/busy!!! My goal - "only the BEST for my Besties" was accomplished and CONFIRMED by all my friends! THANKS Marlin Bay - we WILL be back
5 out of 5 stars
Beautiful property and residence!
Review by
Jane B.
The house and property were beautiful- extremely clean, lovely decor, great pool area and very accommodating staff!
5 out of 5 stars
Lovely home away from home.
Review by
The house and the staff were immaculate. Our family had a great time. The house was very clean, gorgeously decorated and had high quality furnishings. The staff was very friendly and responded almost immediately to any request. The lighthouse provided beautiful, relaxing views of the sunset.The only issue was the construction. During our last day the dust and noise were a bit much but we can't wait to see the new expansion.
5 out of 5 stars
Beautiful Place and Beautiful Weather
Review by
We were amazed by the place we stayed! Lots of room, beautifully decorated, everything we could need and much much more. Our vacation at Marlin Bay Resort was very memorable. We used almost all of the amenities - pool, ping pong table, infused water. The beauty of the marina - day and night - was wonderful. The lights an extra touch. We would definitely consider returning!!!
5 out of 5 stars
Contact Us