Restoration on the River (PA) (Duplex)
4 Bedroom(s) | 4.5 Bathroom(s) | Sleeps 10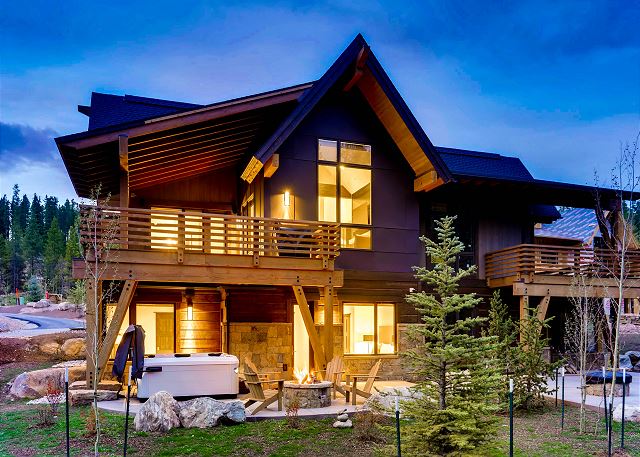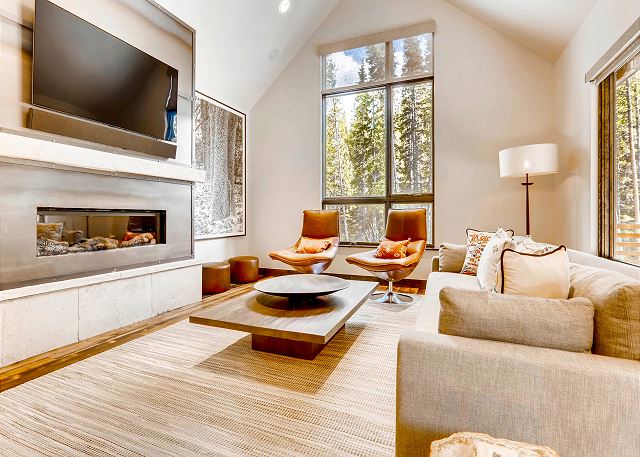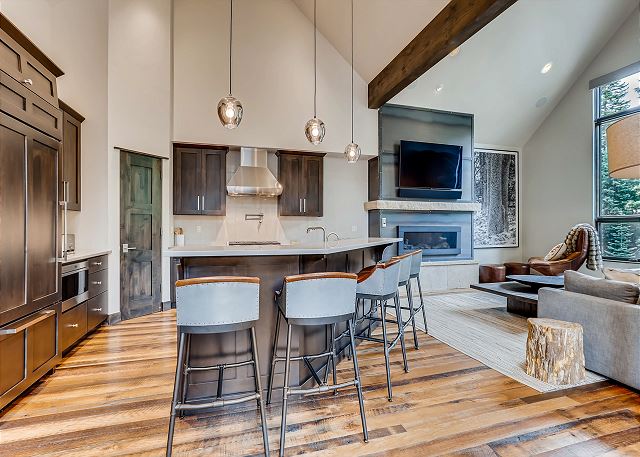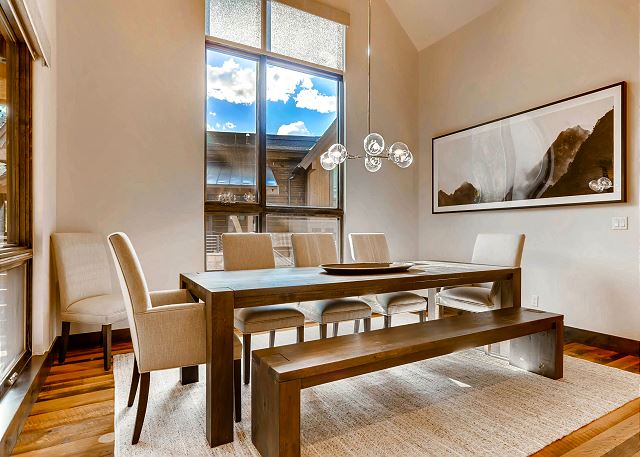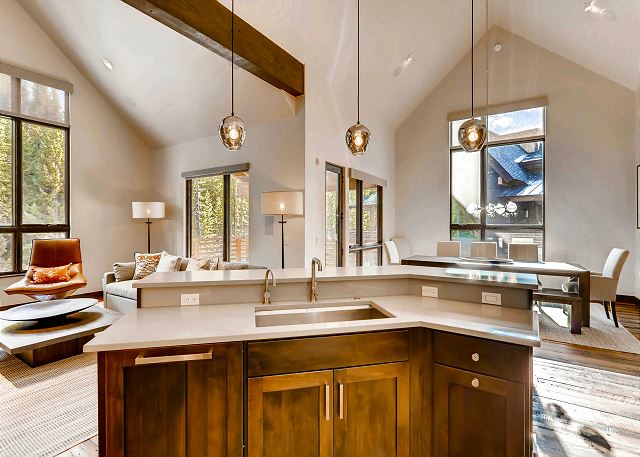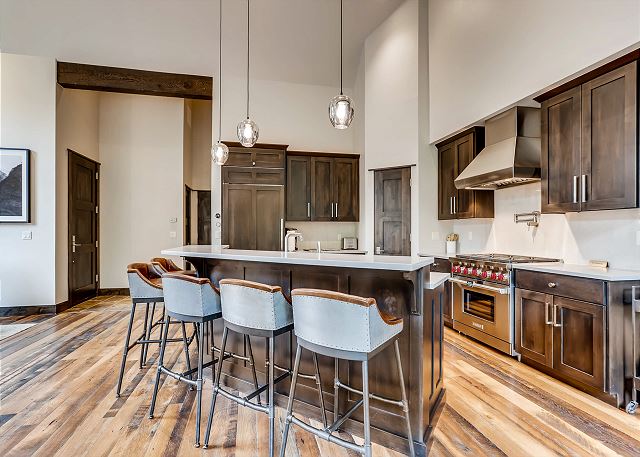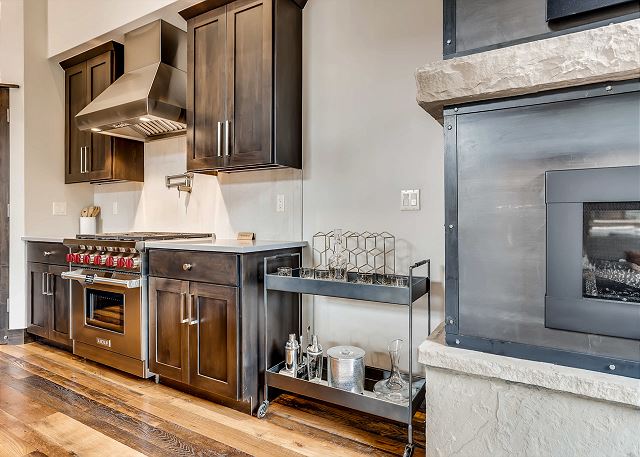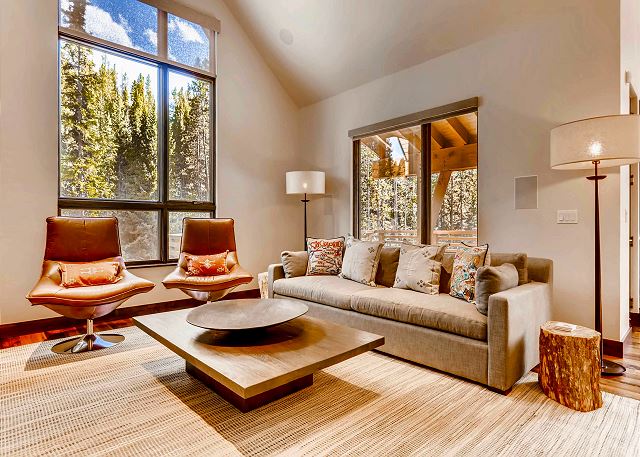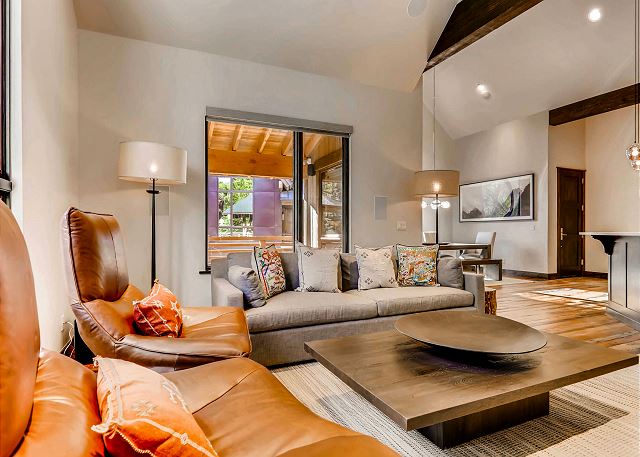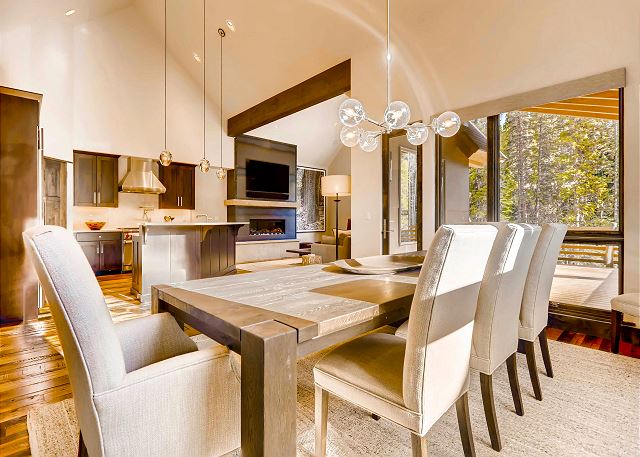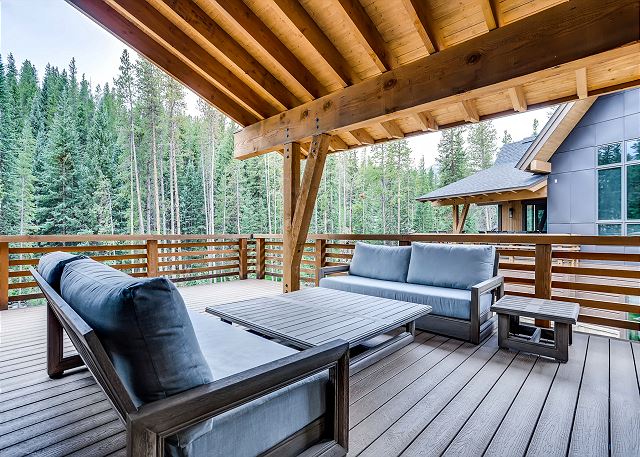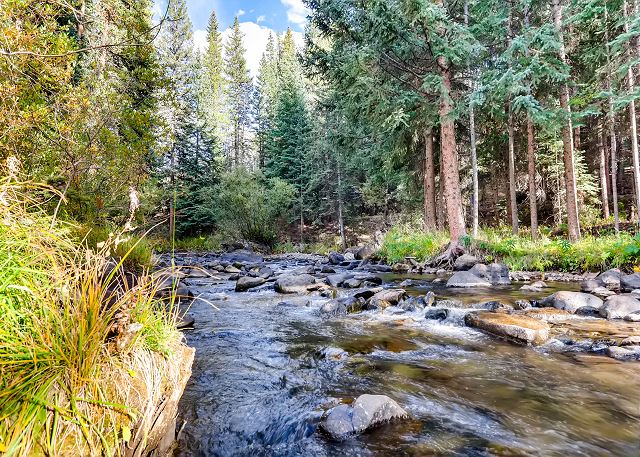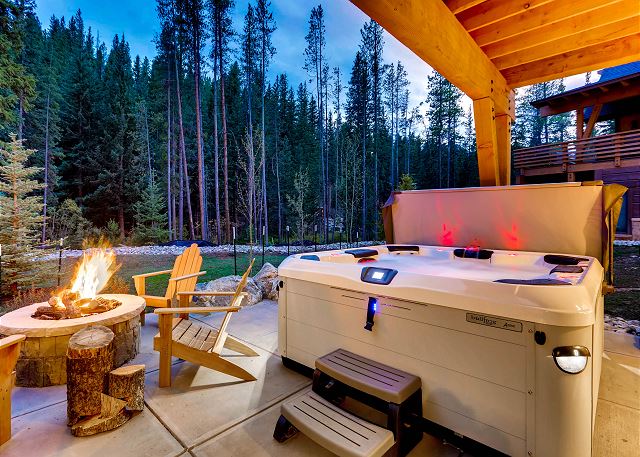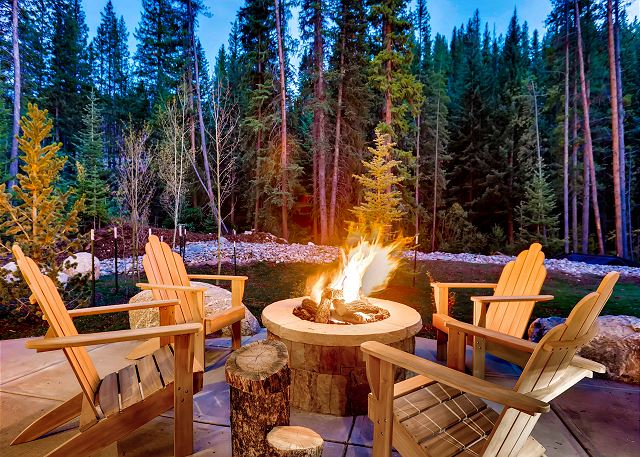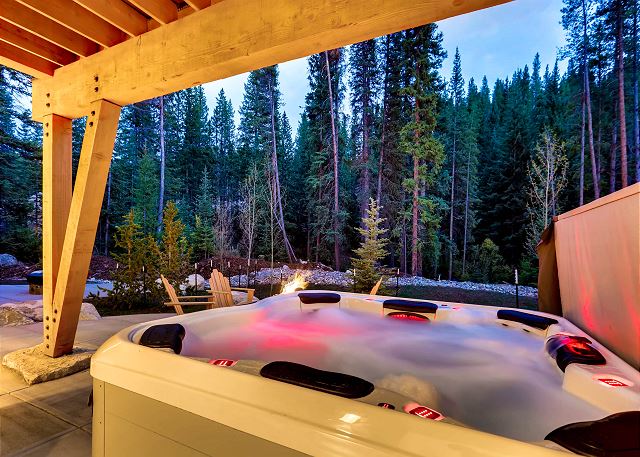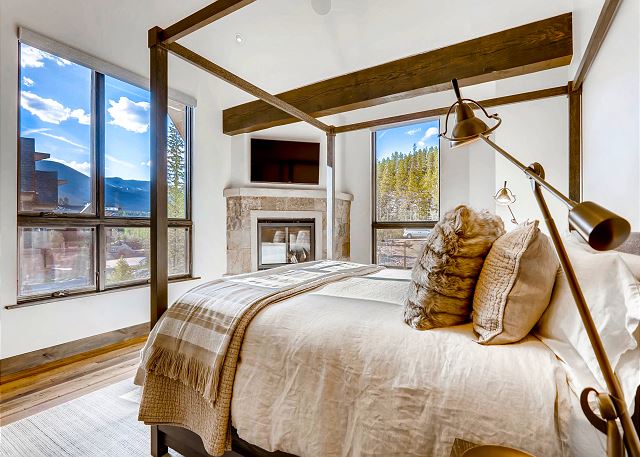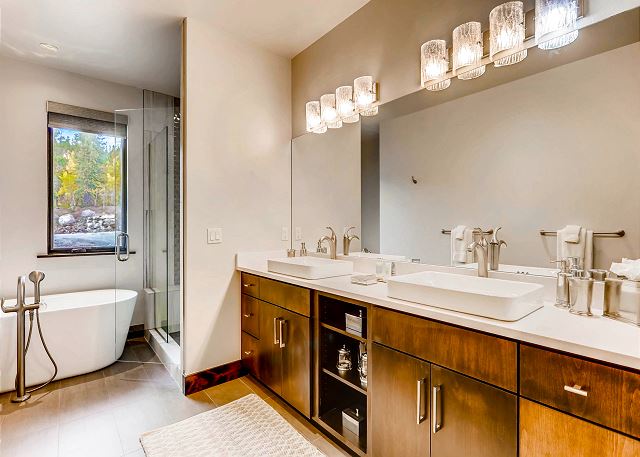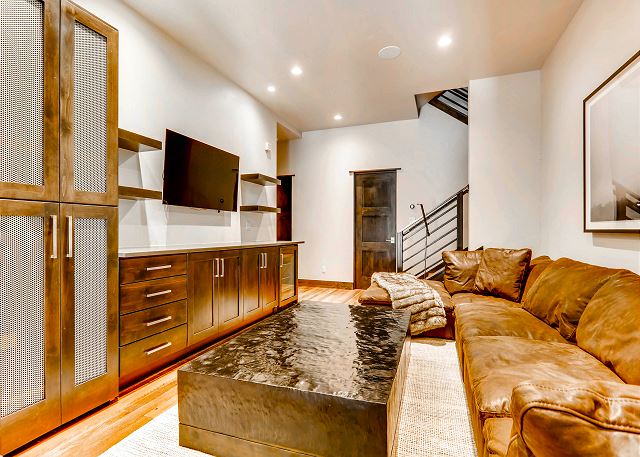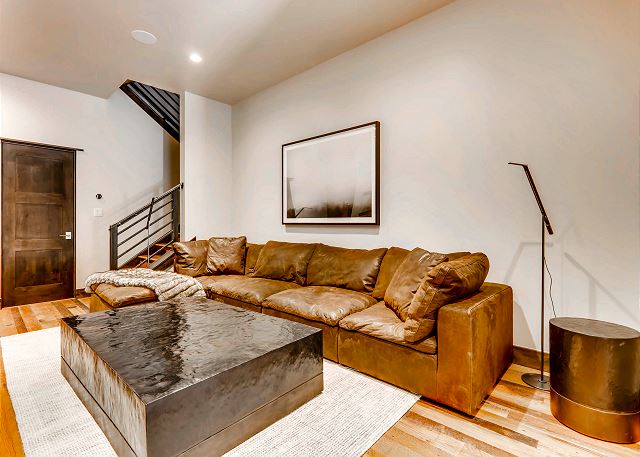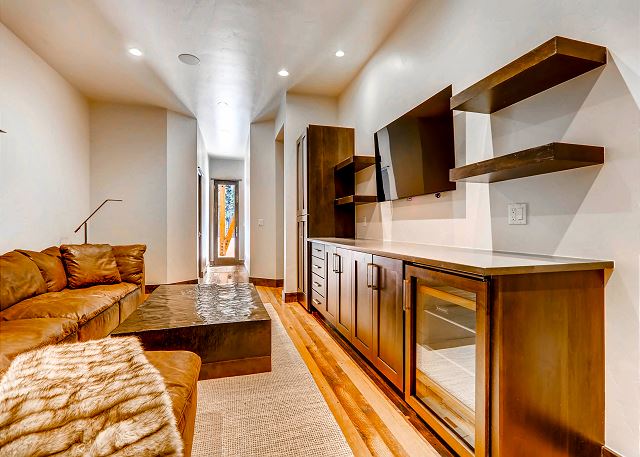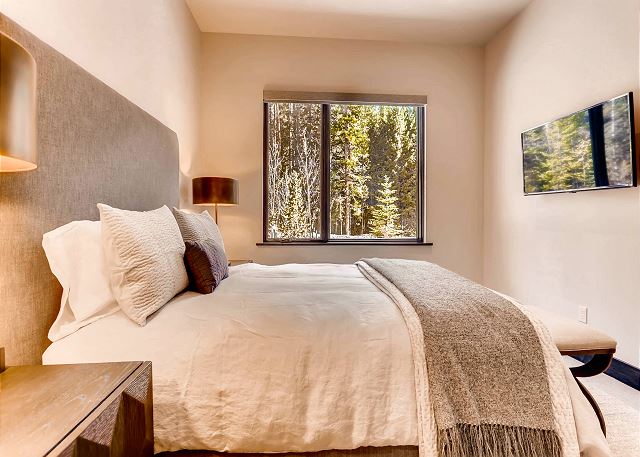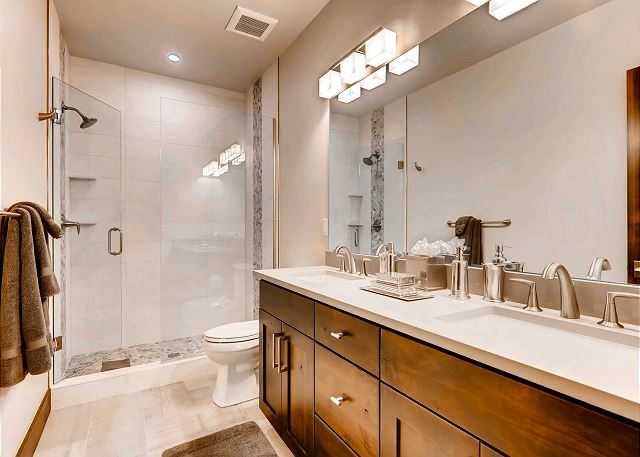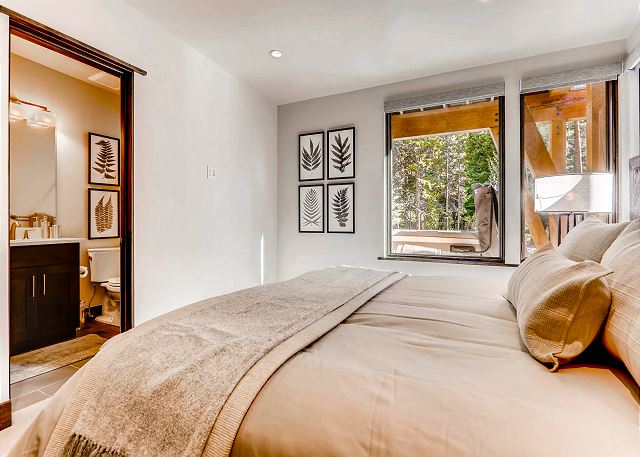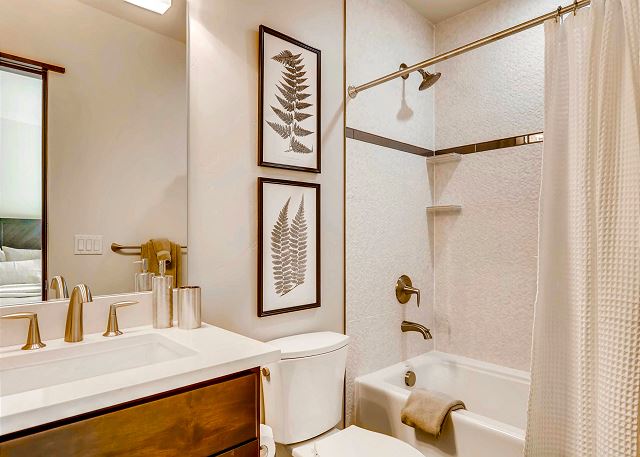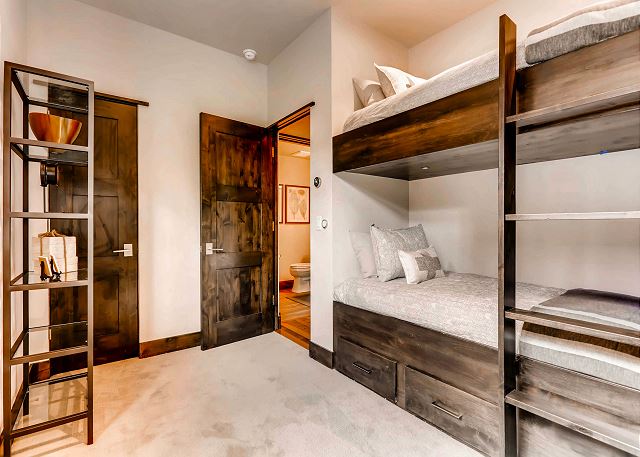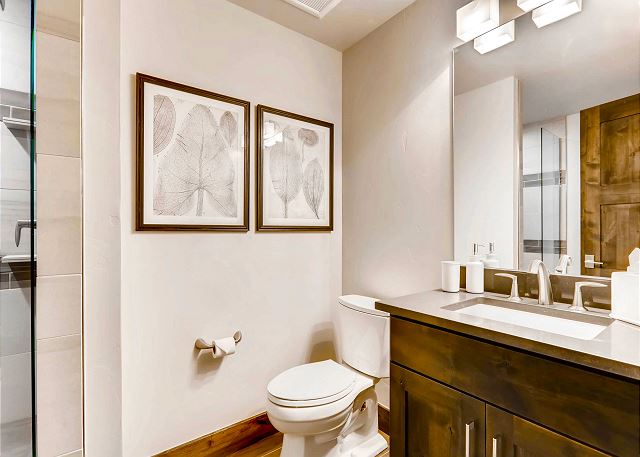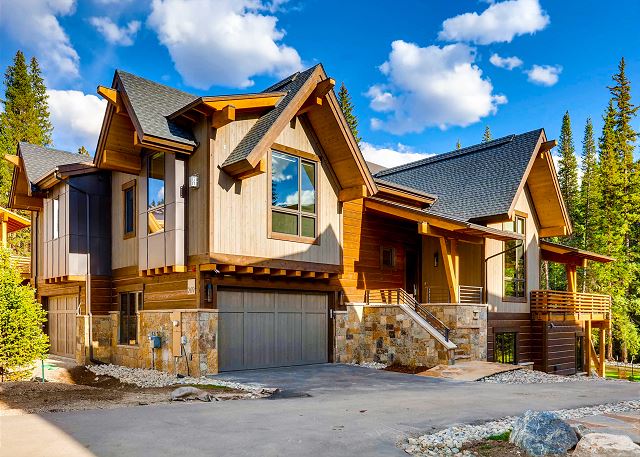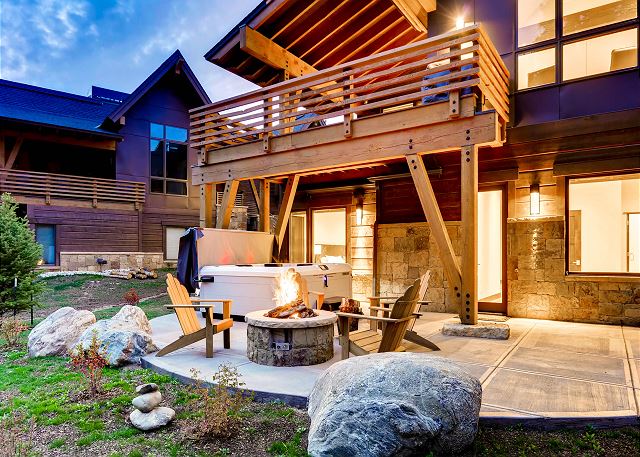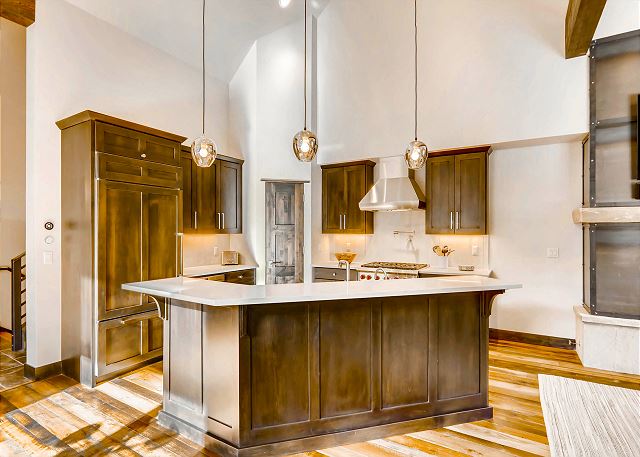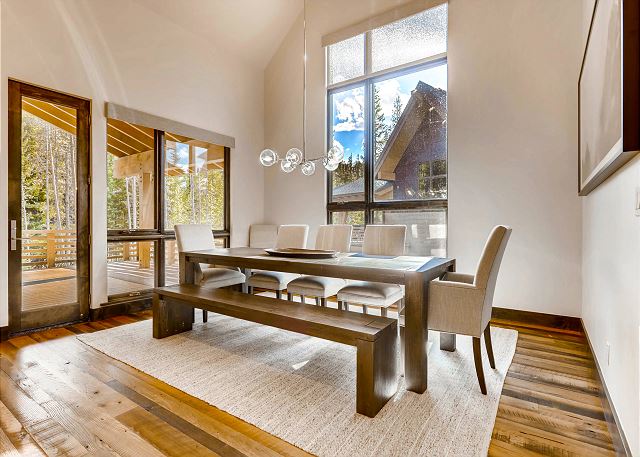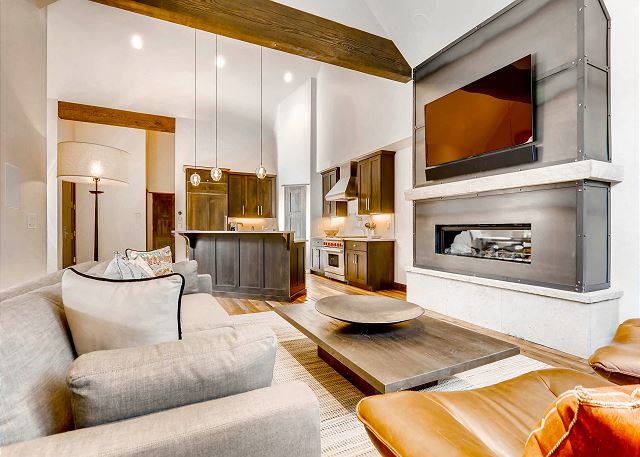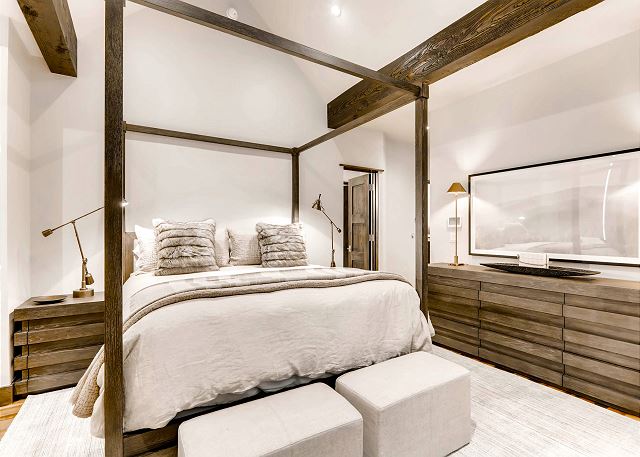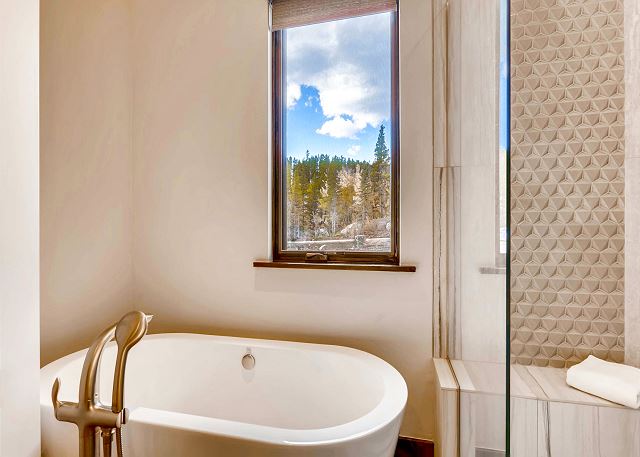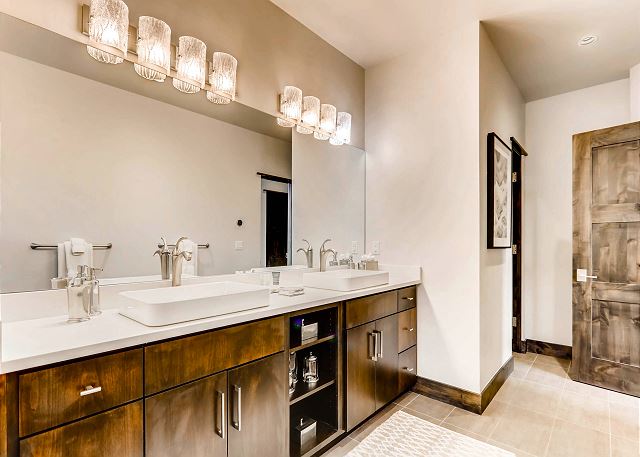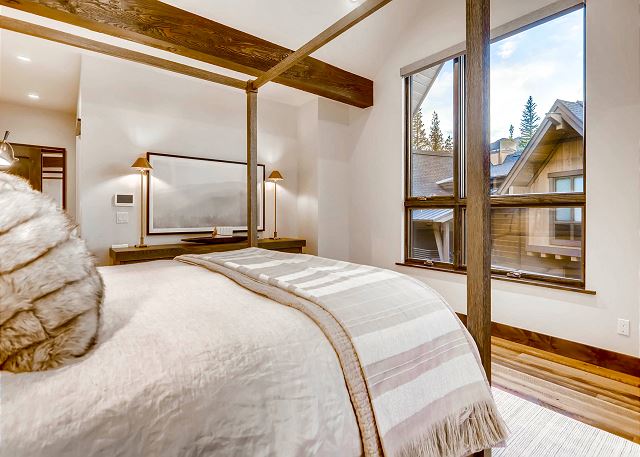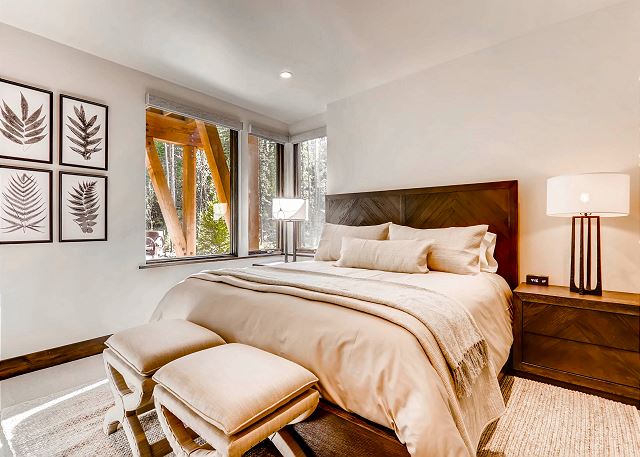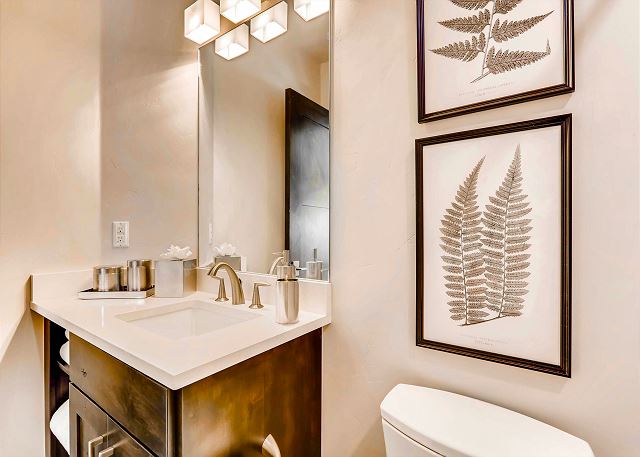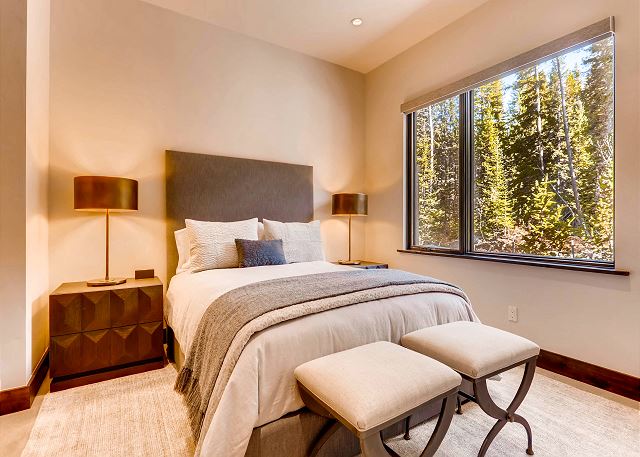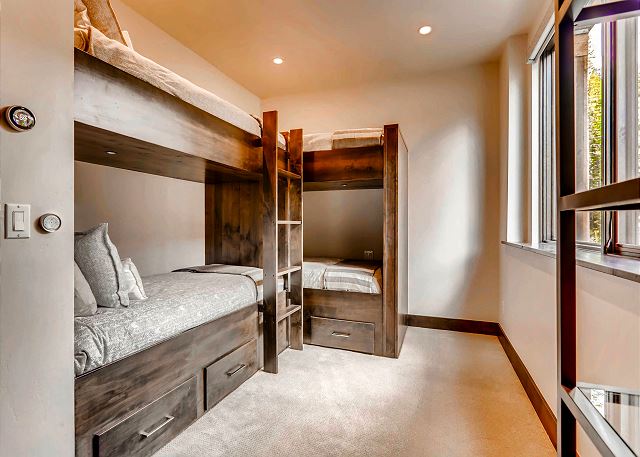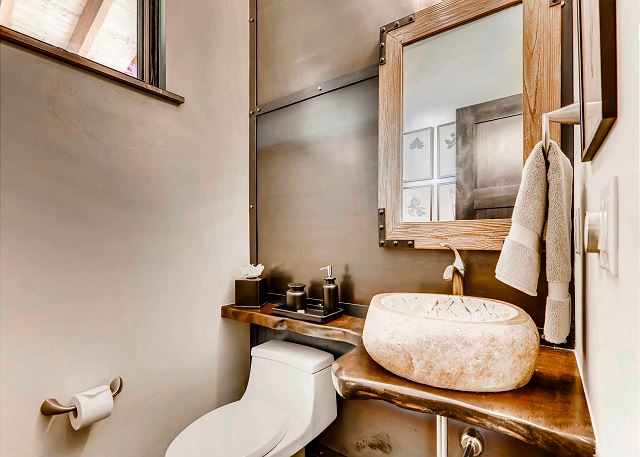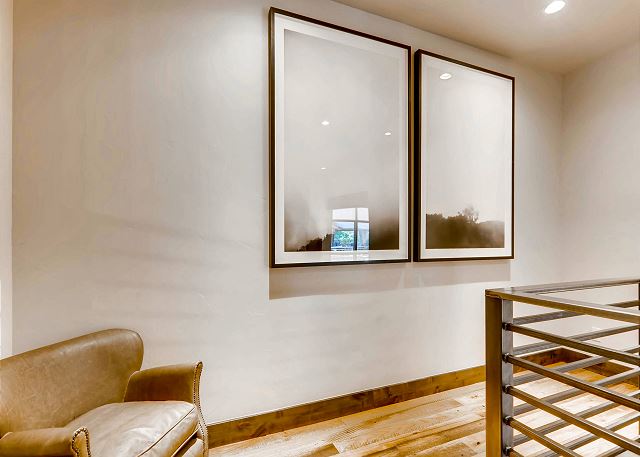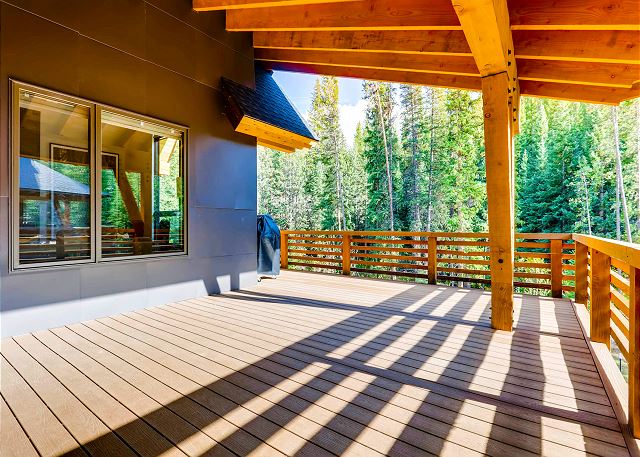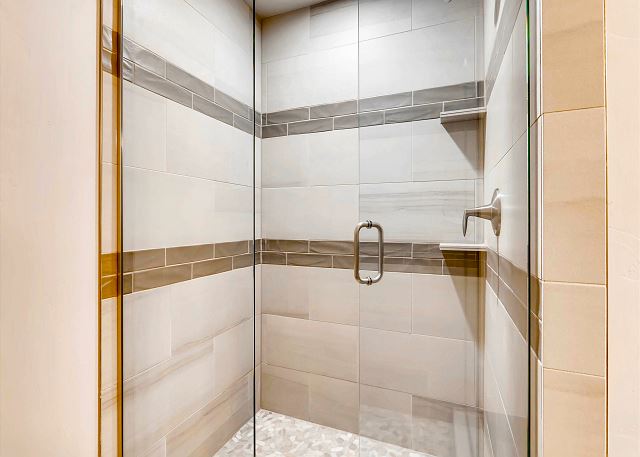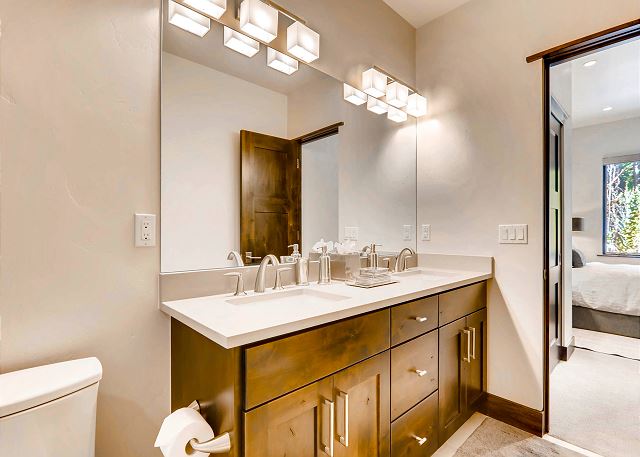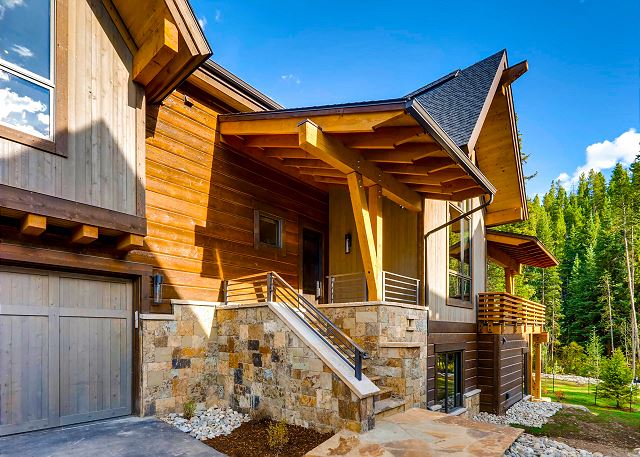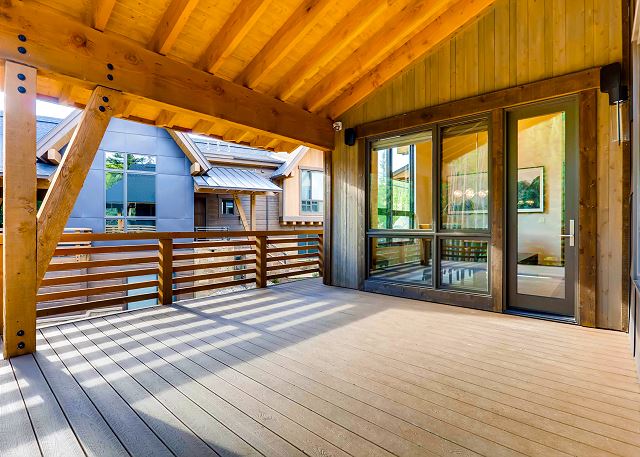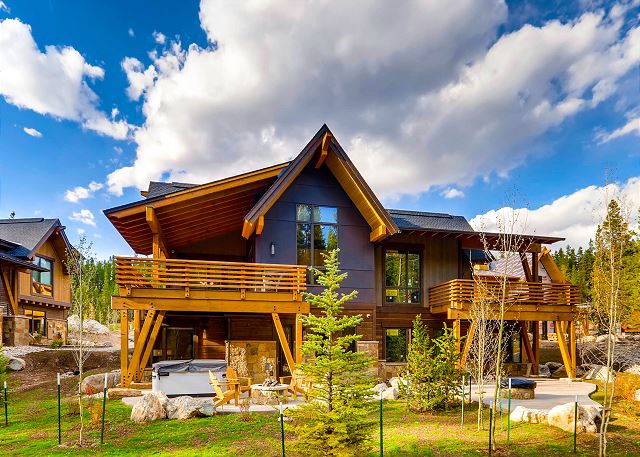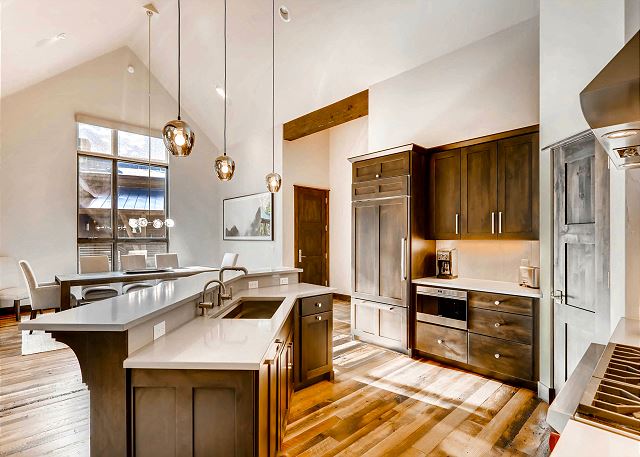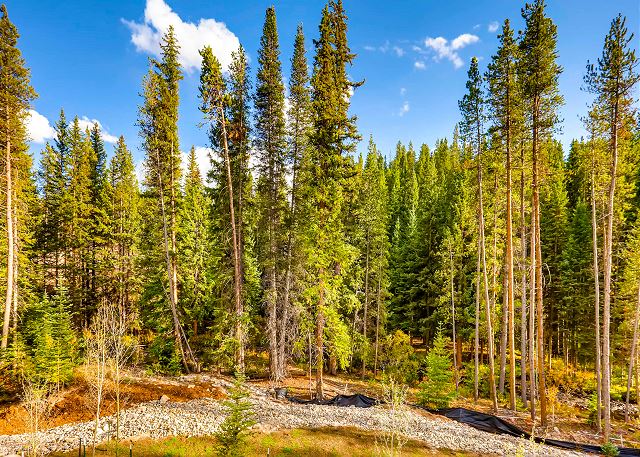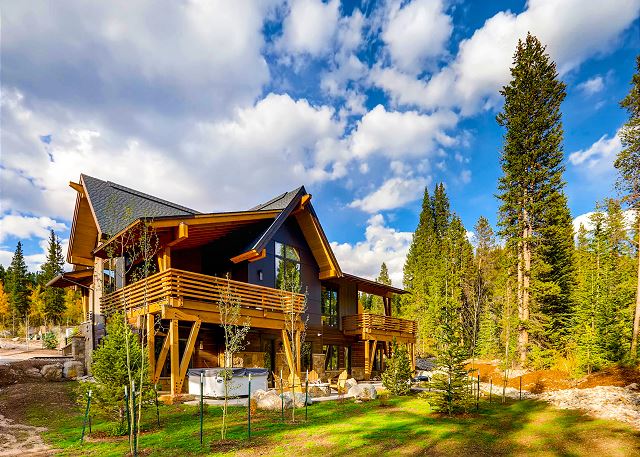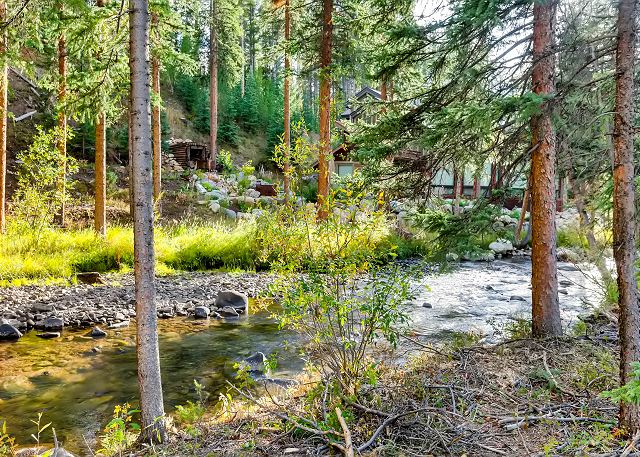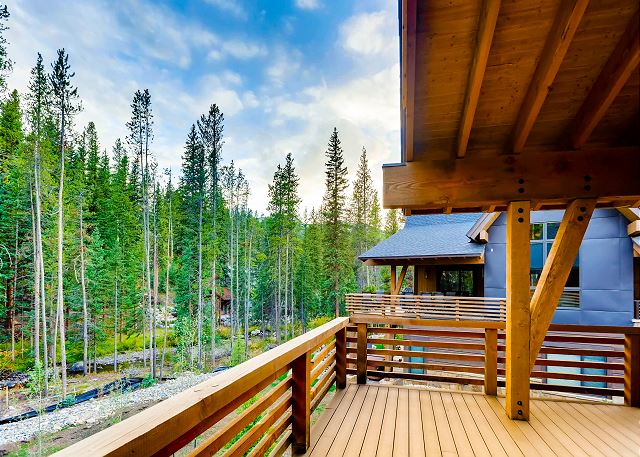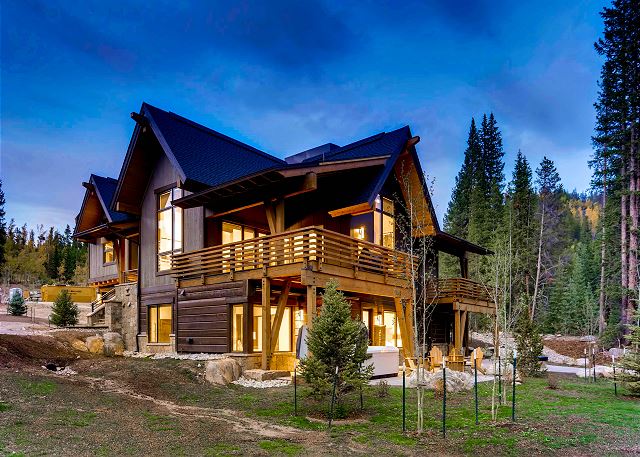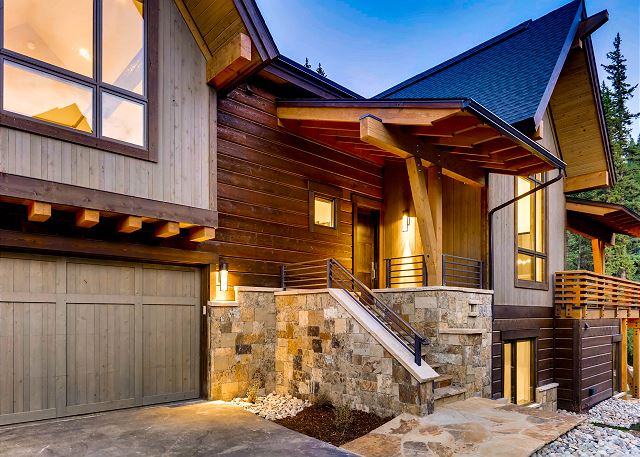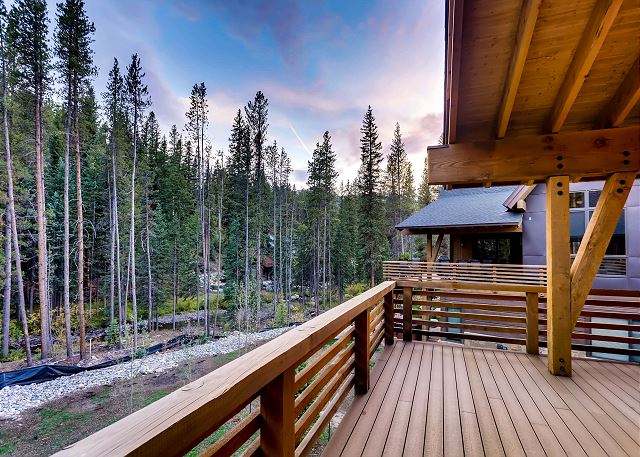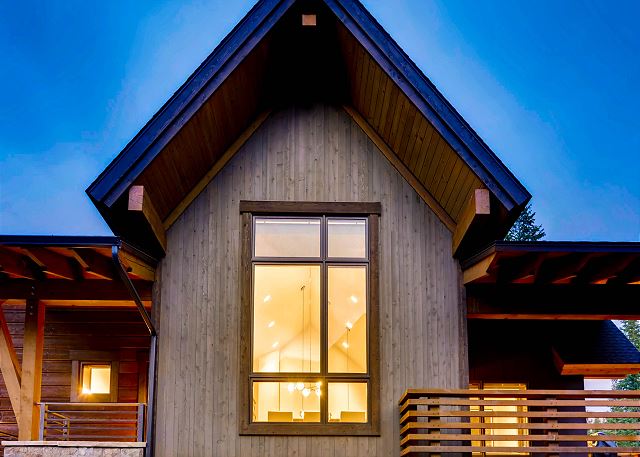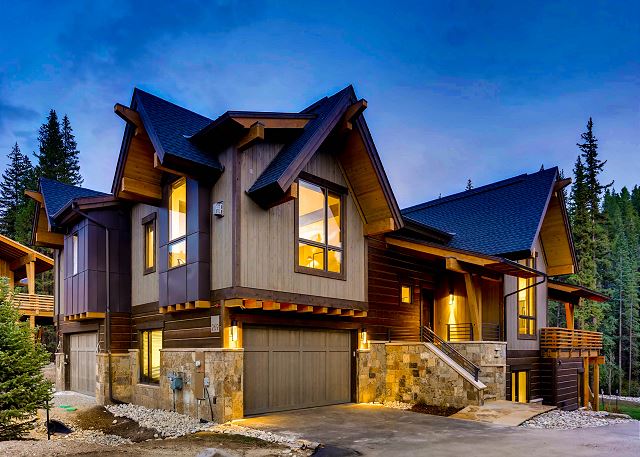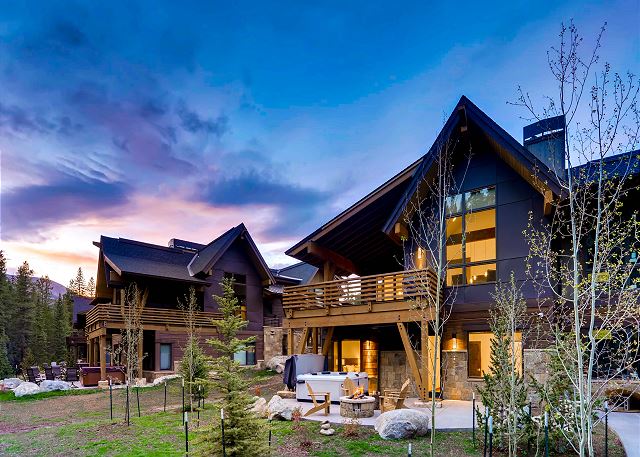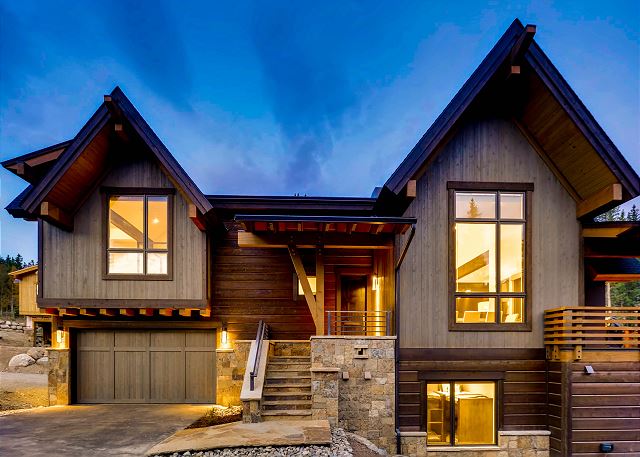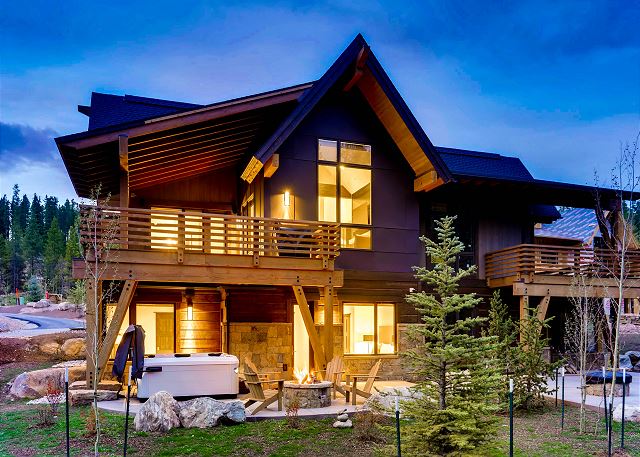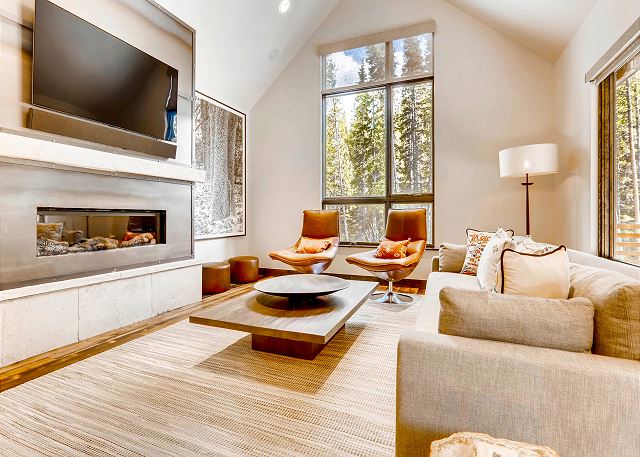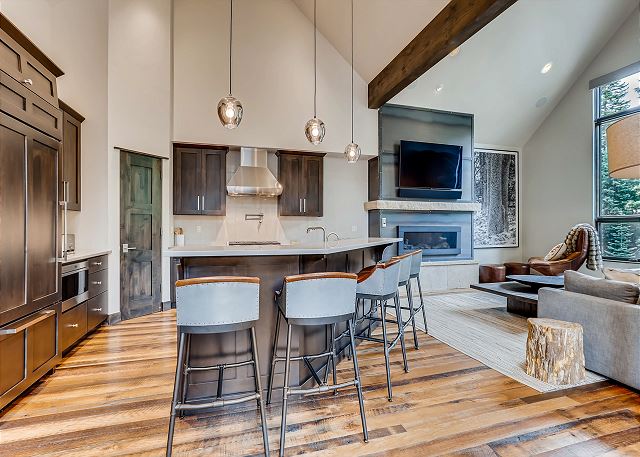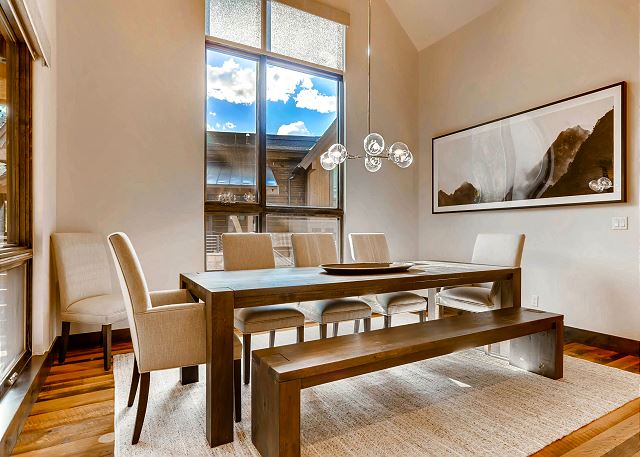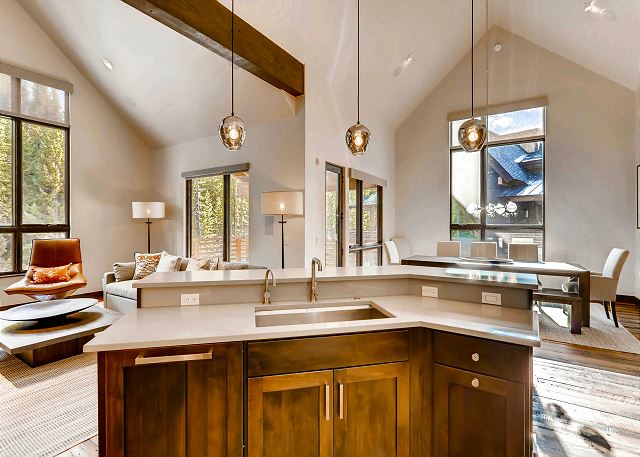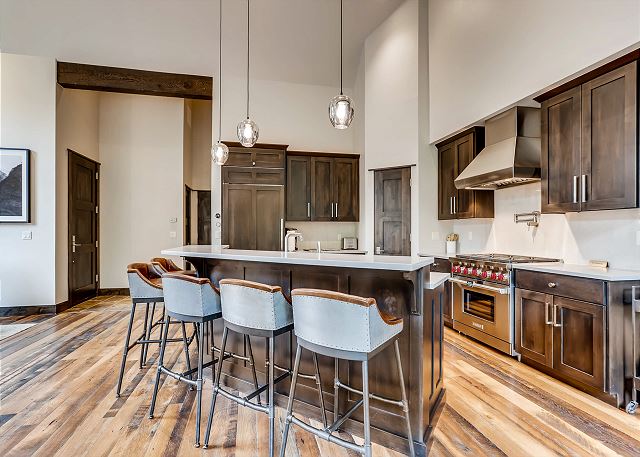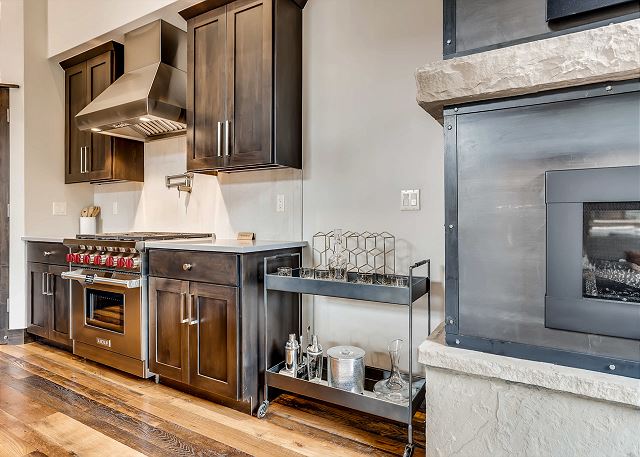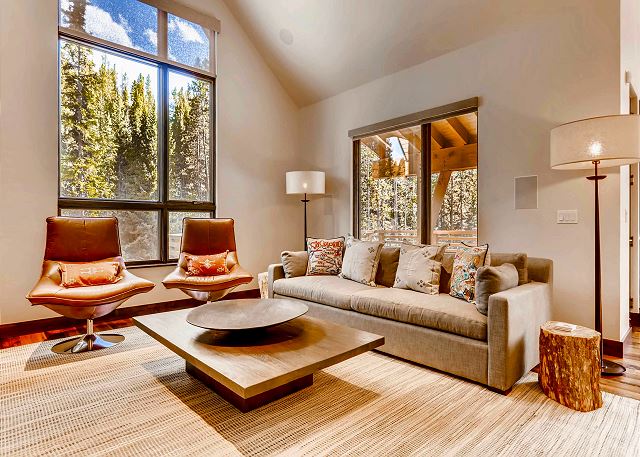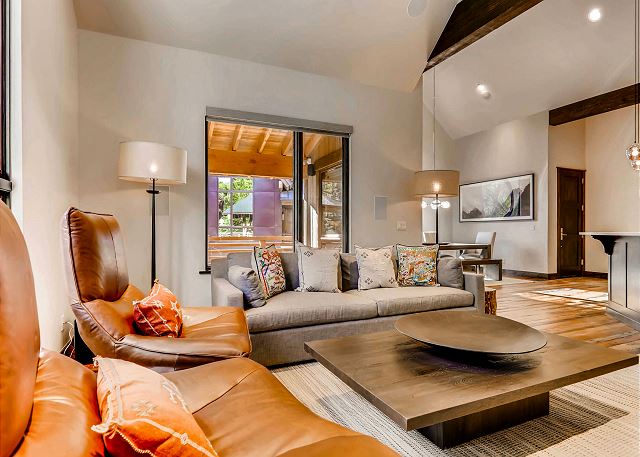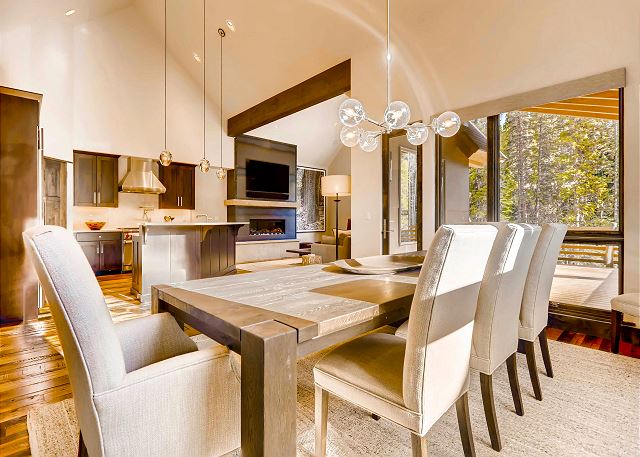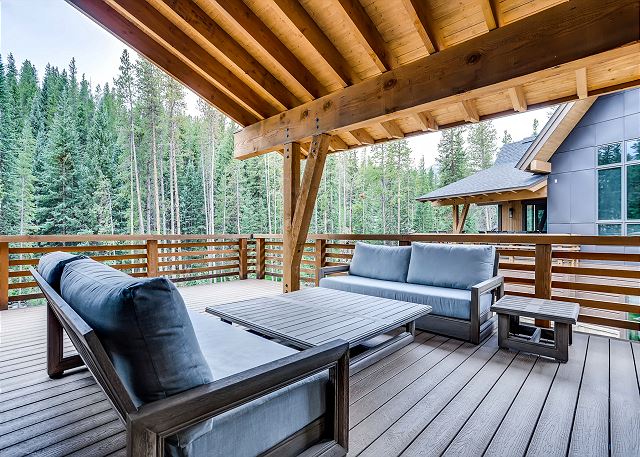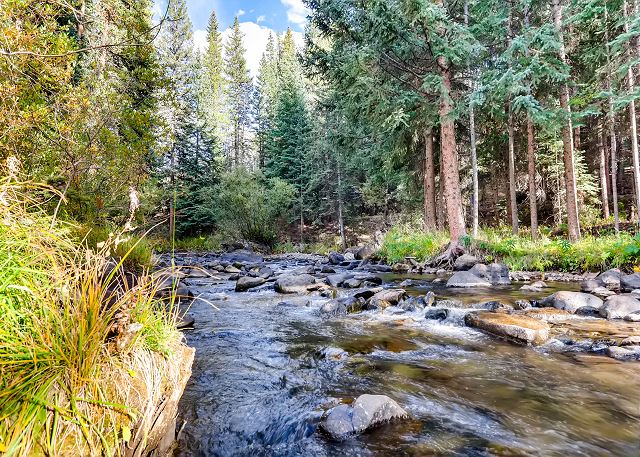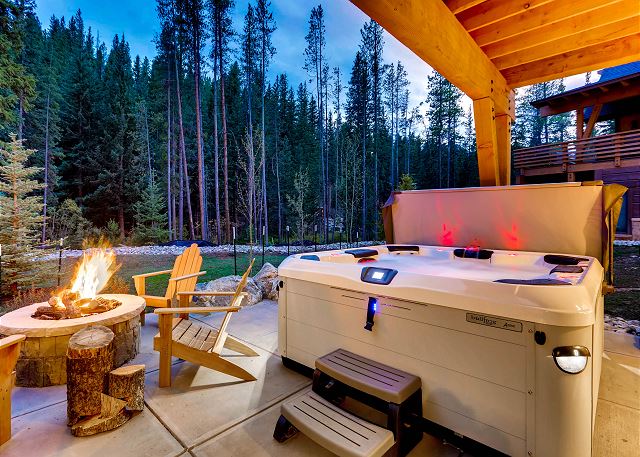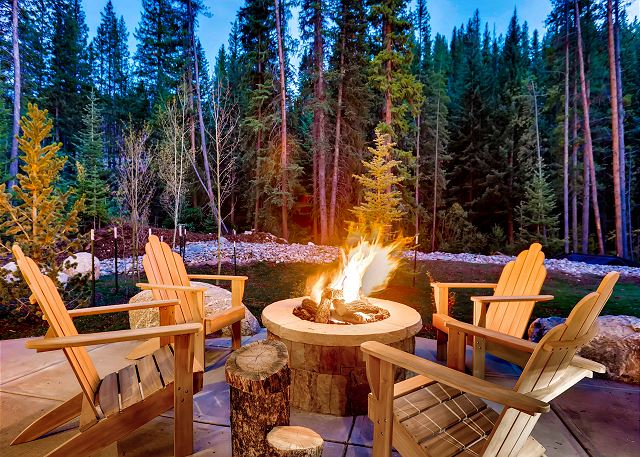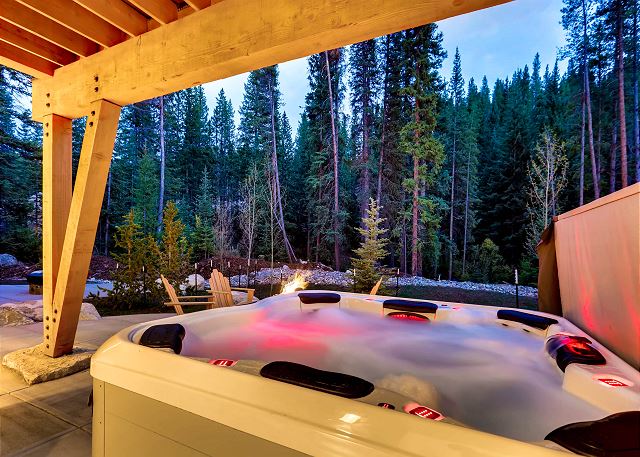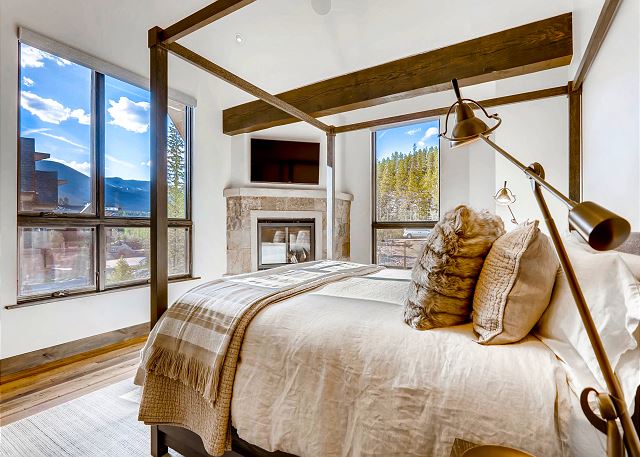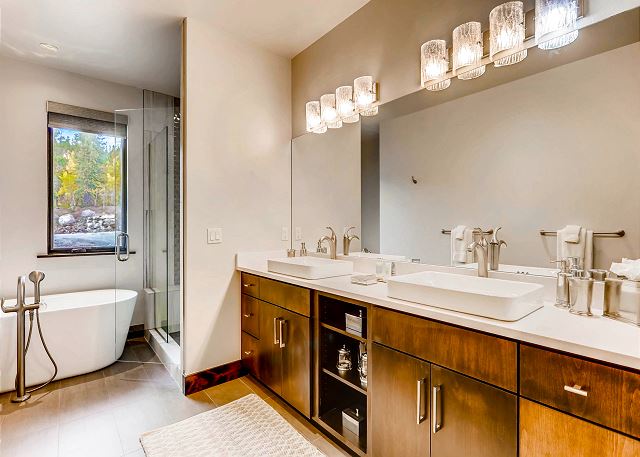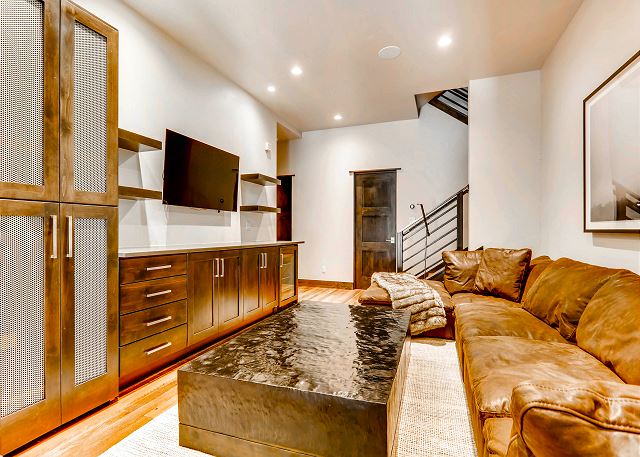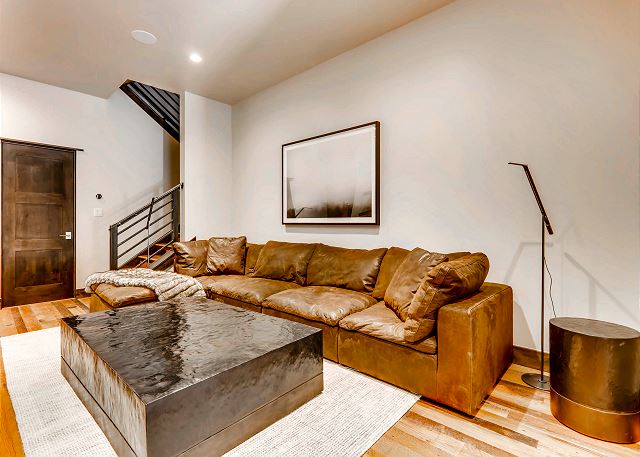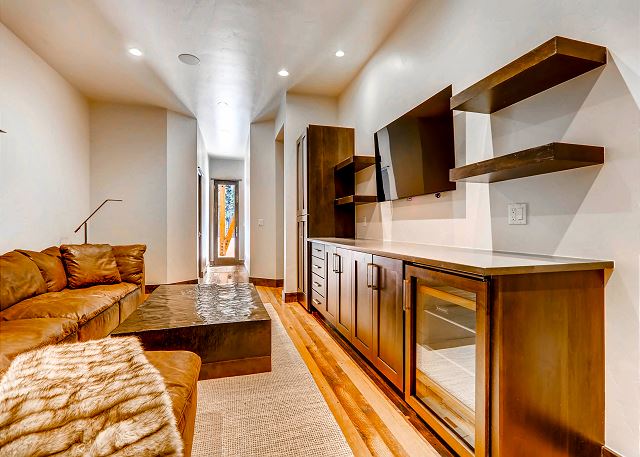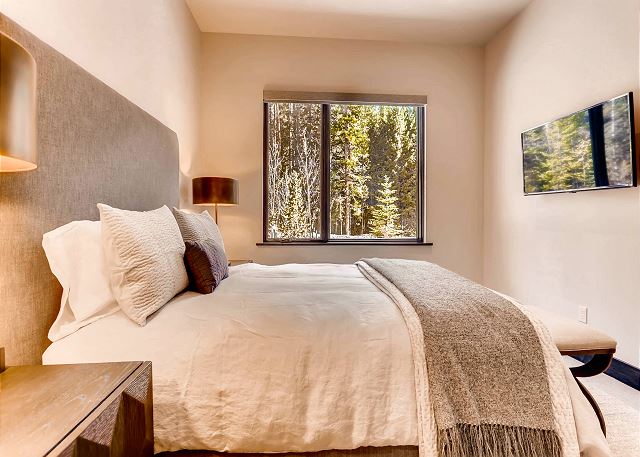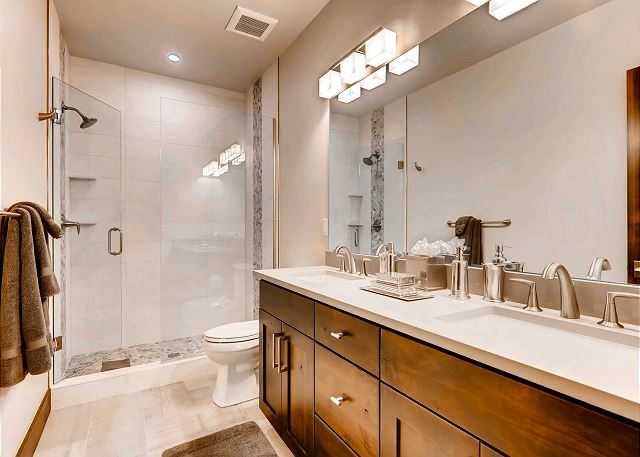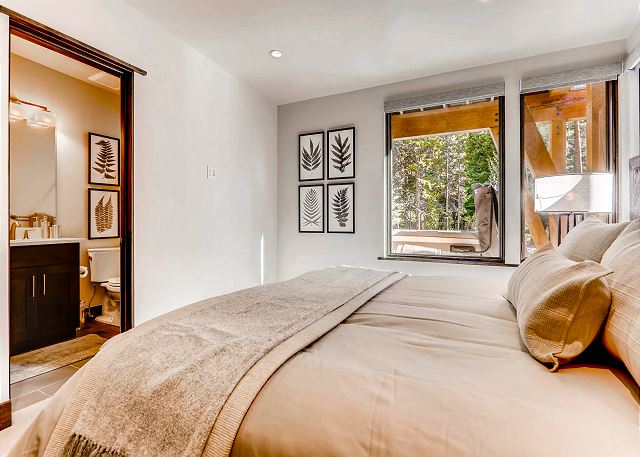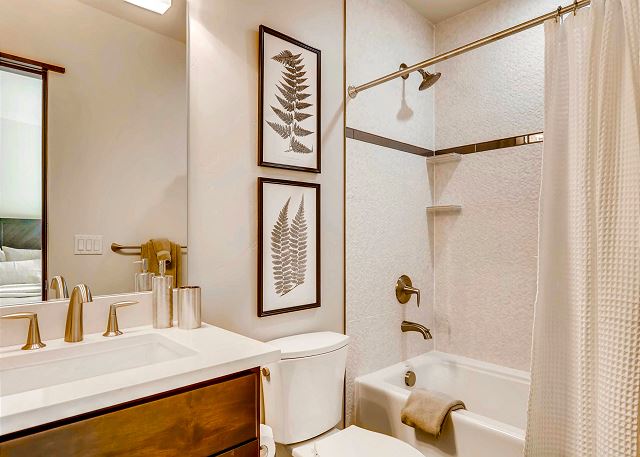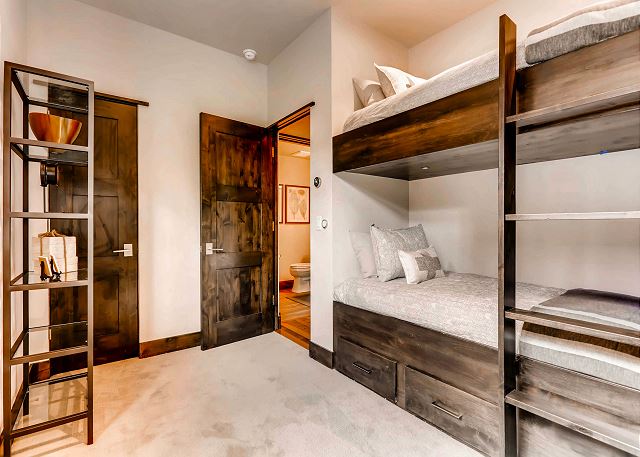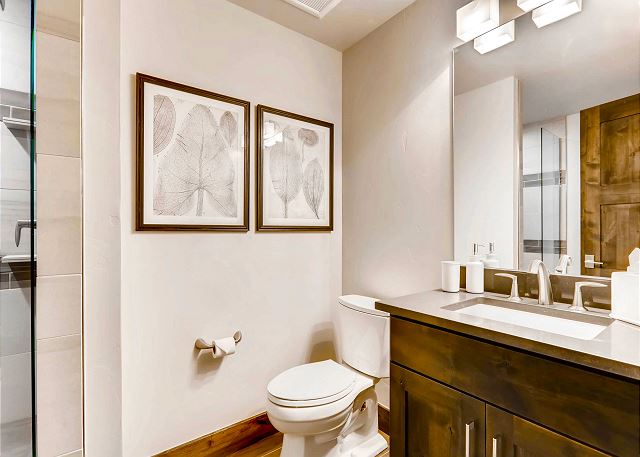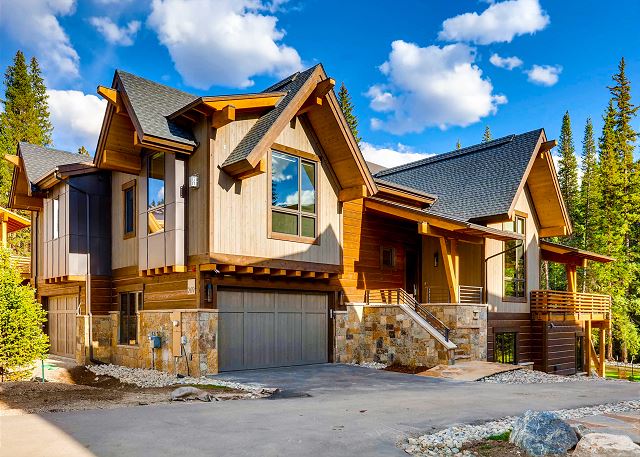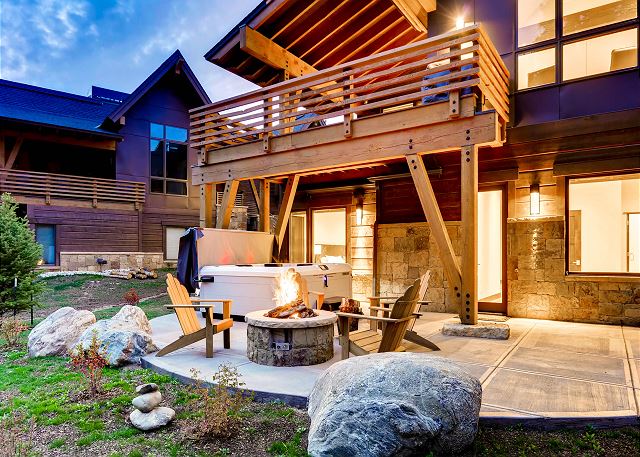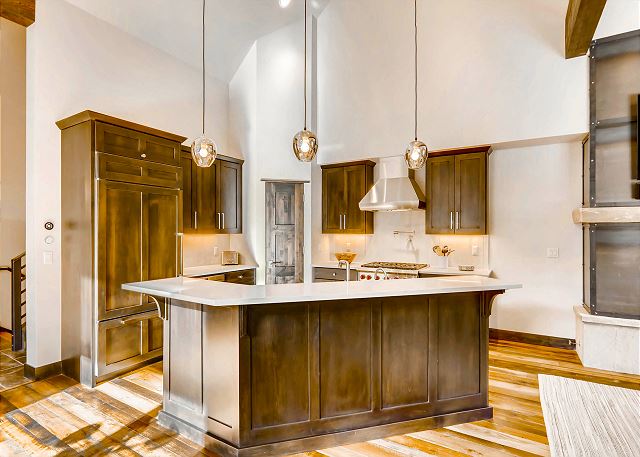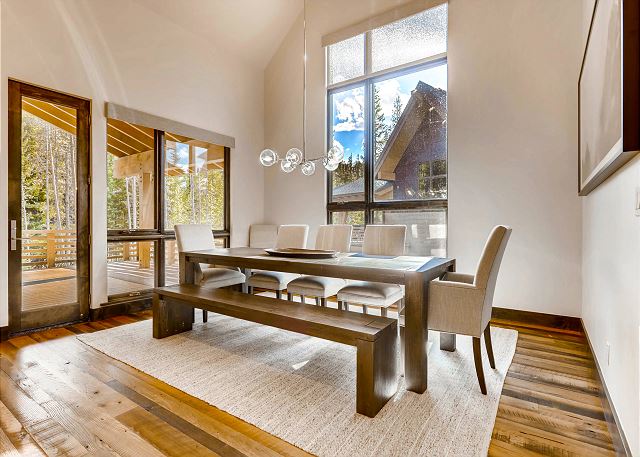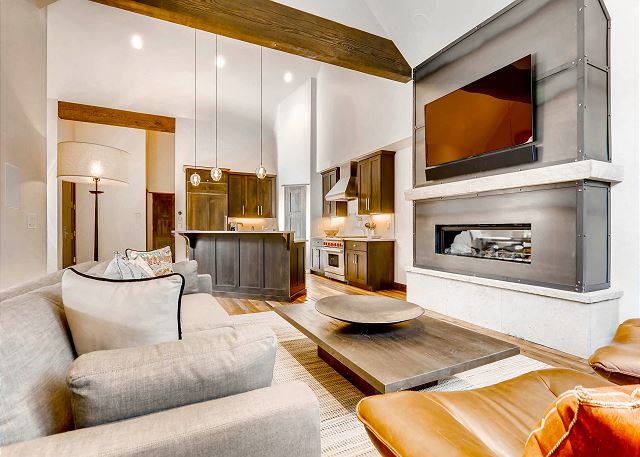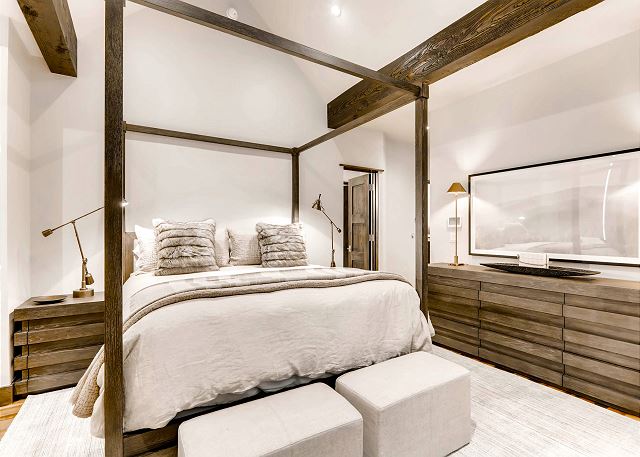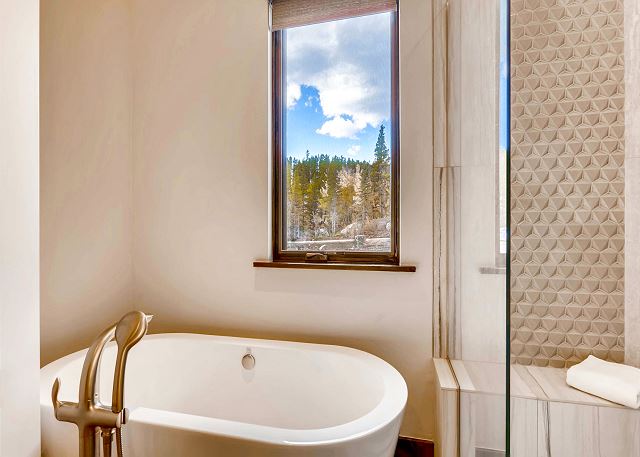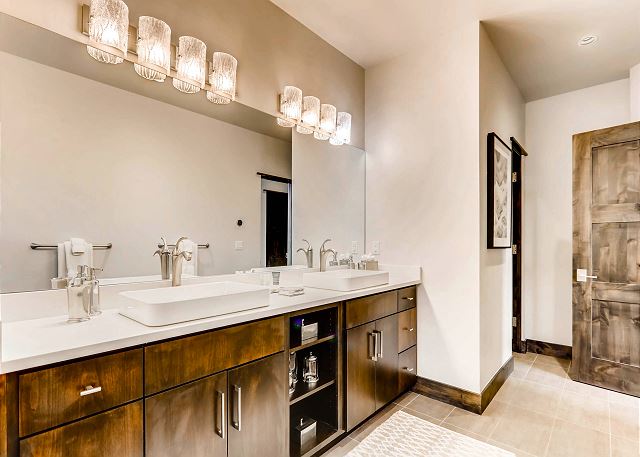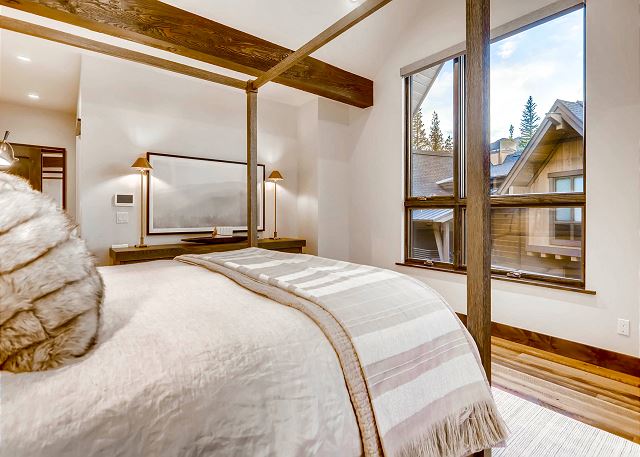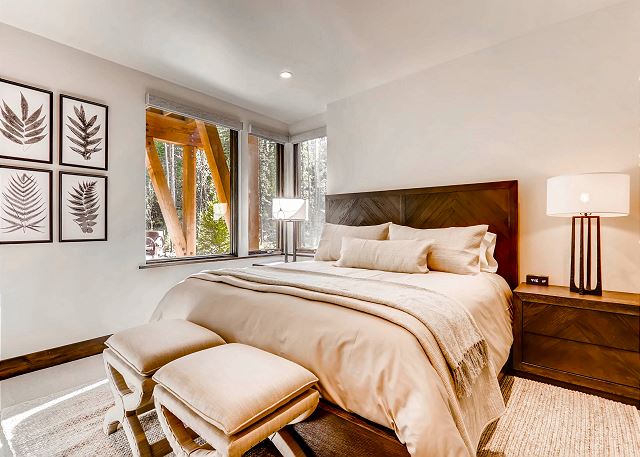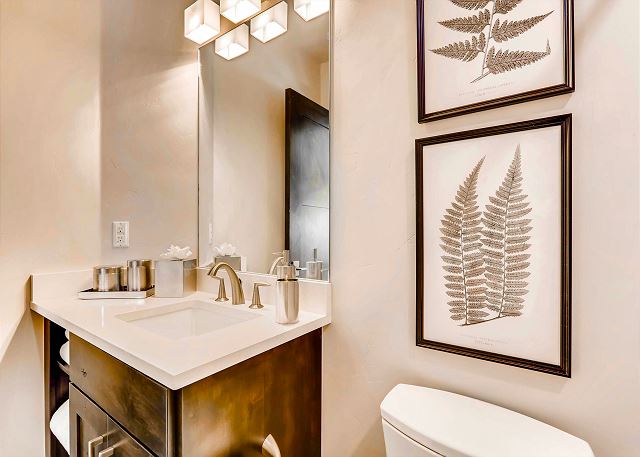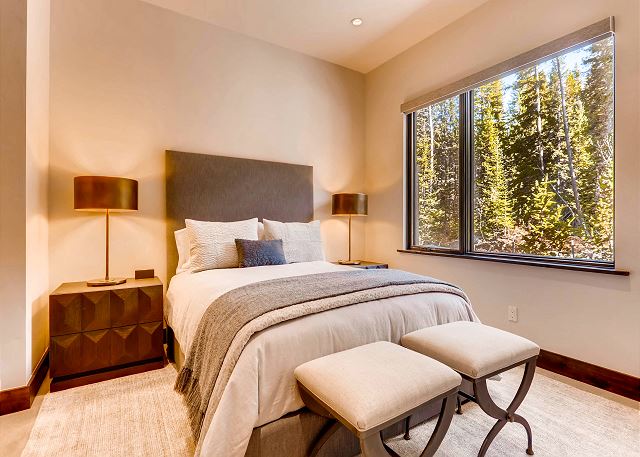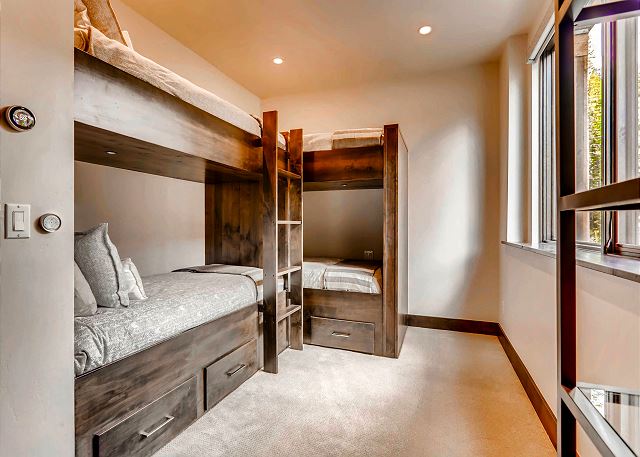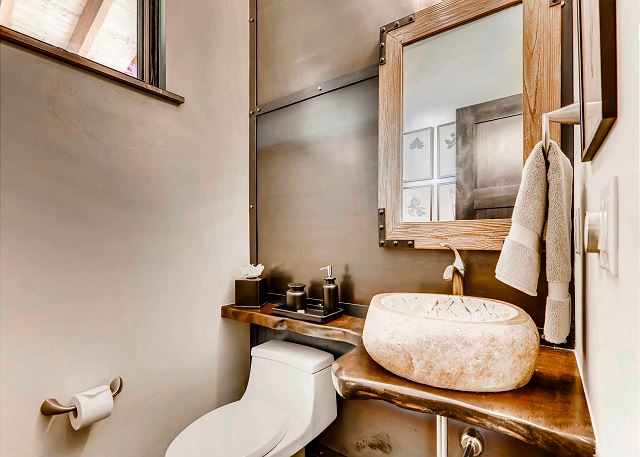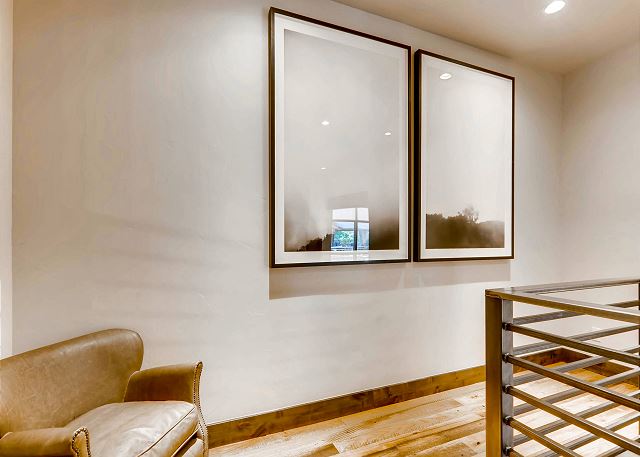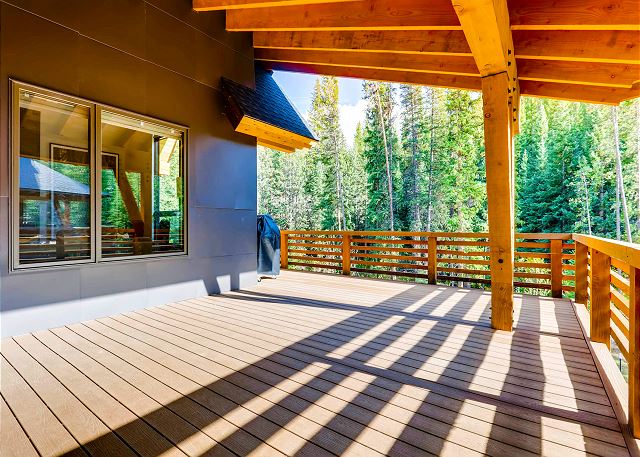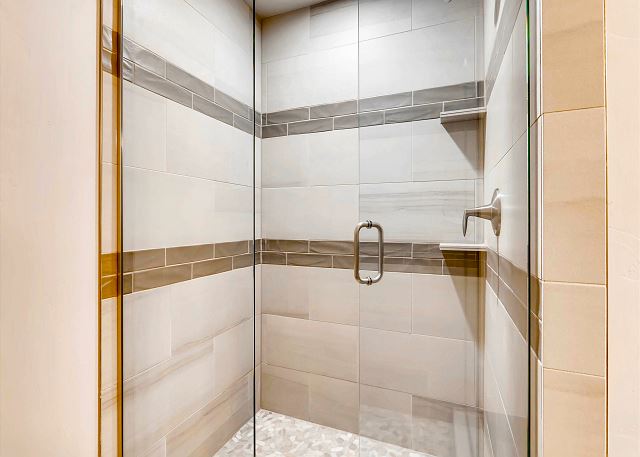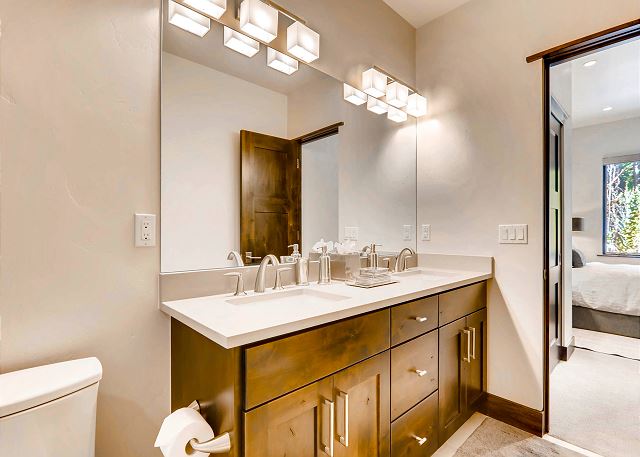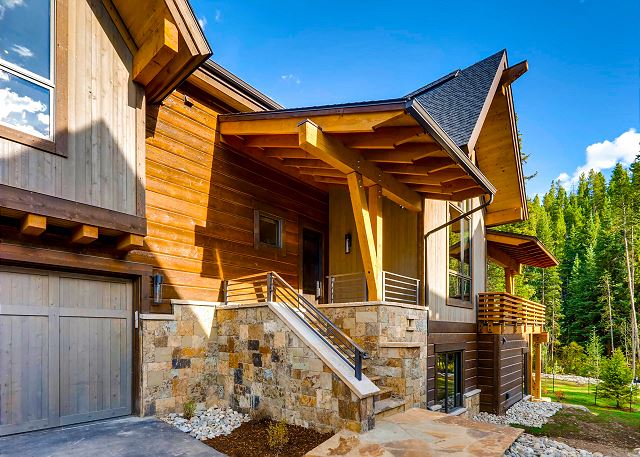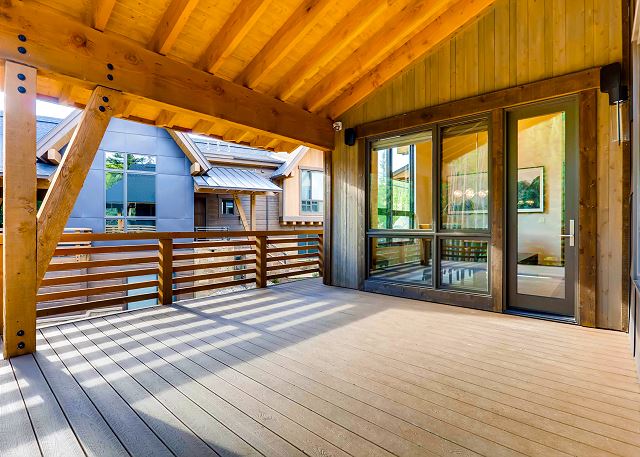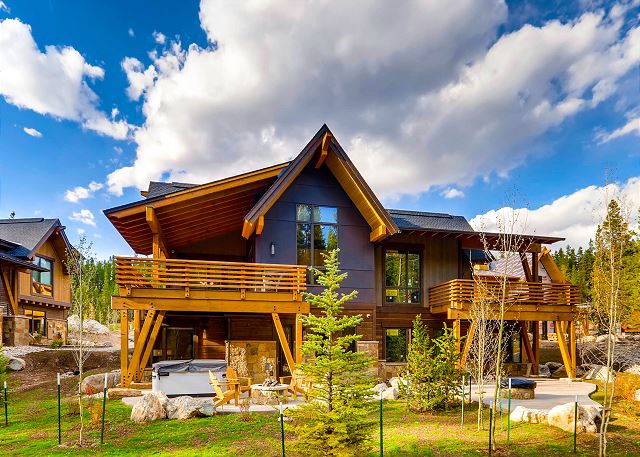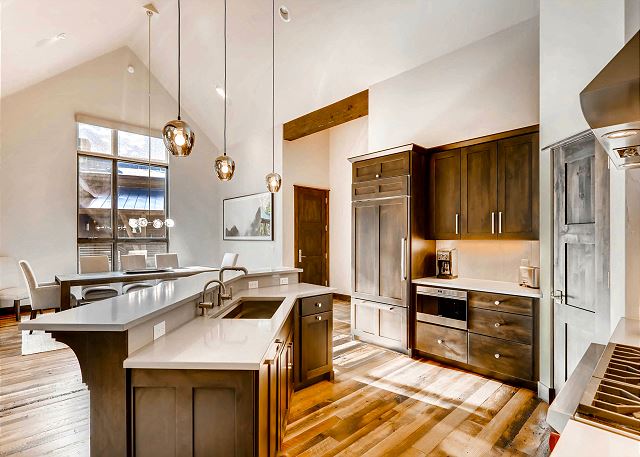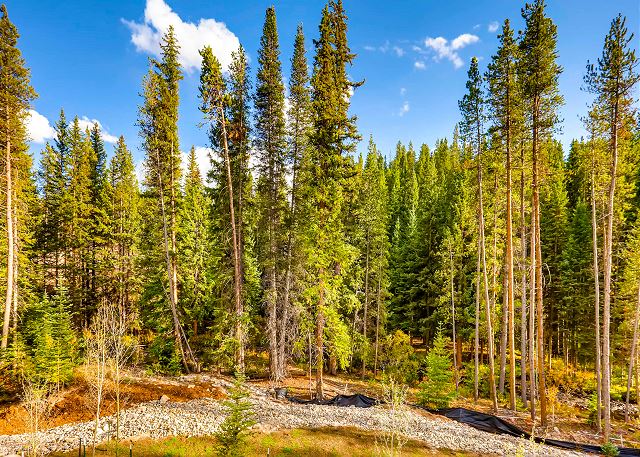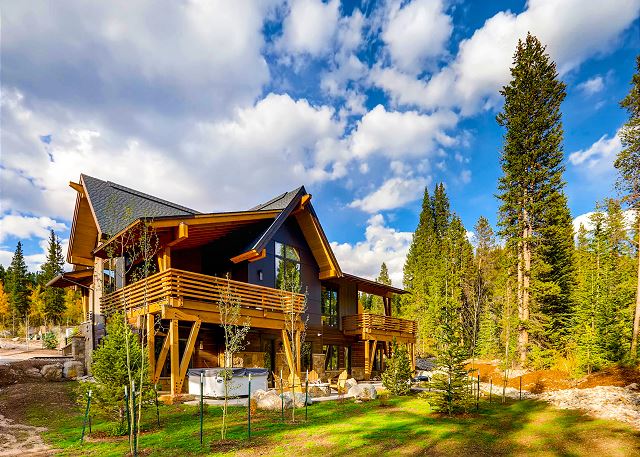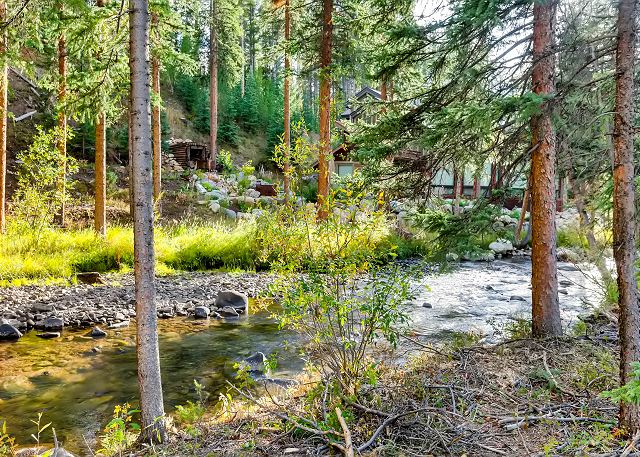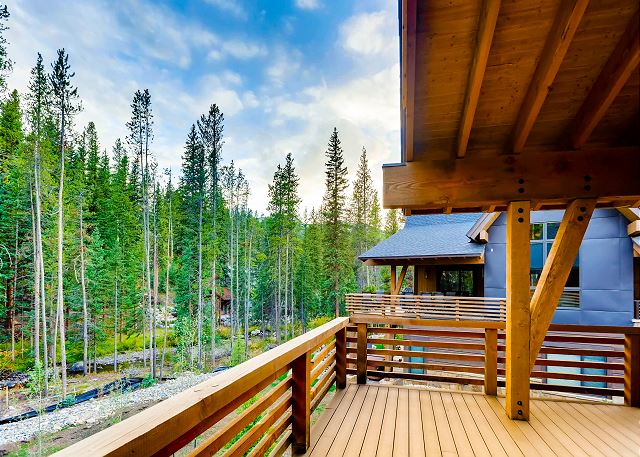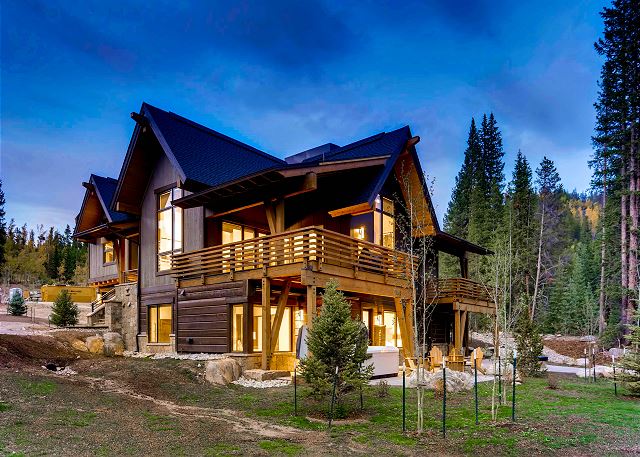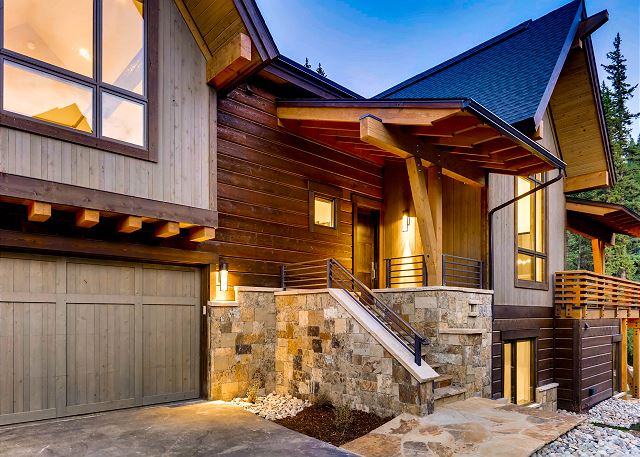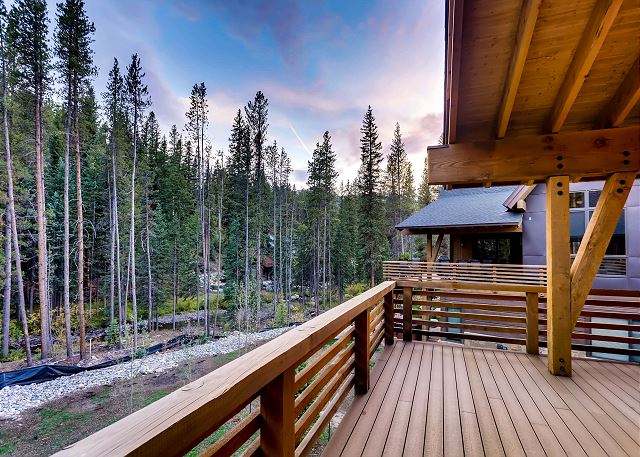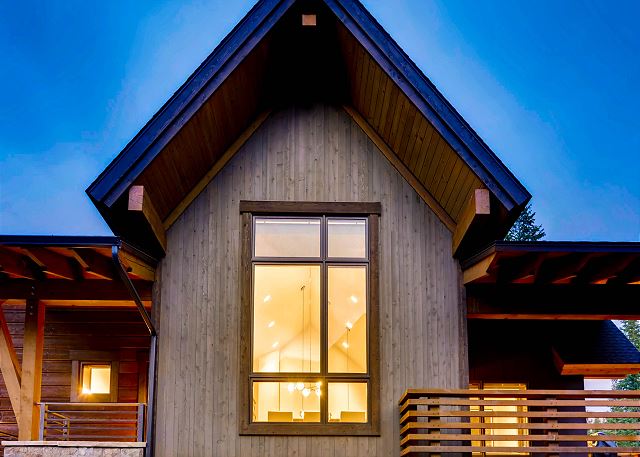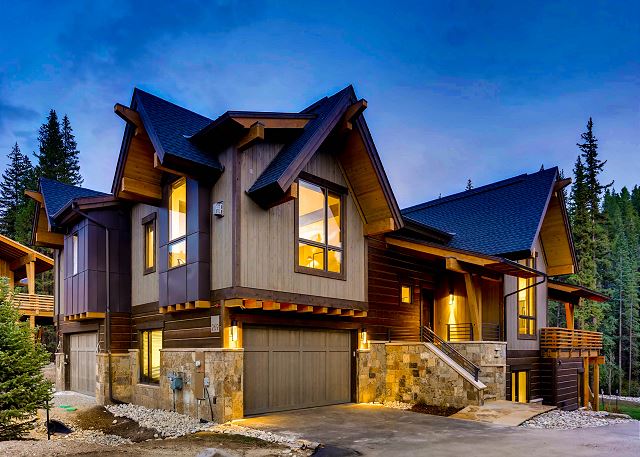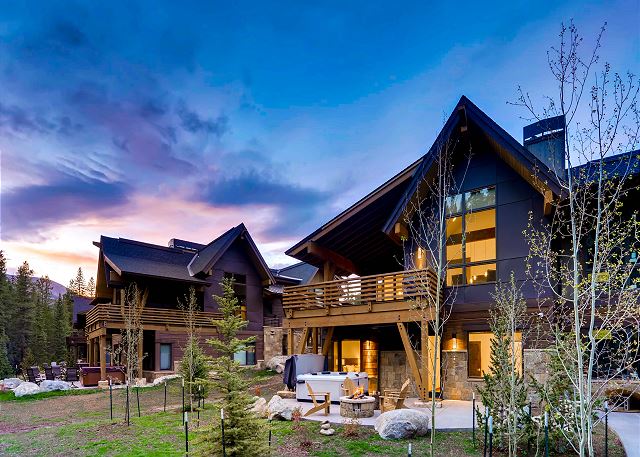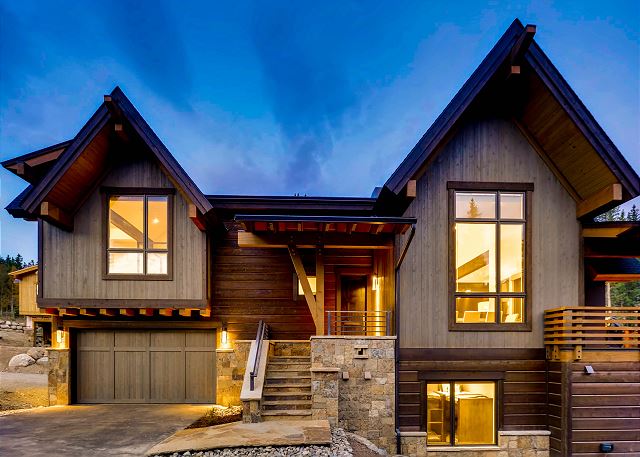 Description
Restoration on the River is a newly constructed duplex, infused with taste and style for the luxury lifestyle market. Completely furnished with inspired design by Restoration Hardware creating unparalleled quality in every detail. Walk outside to the private patio and enjoy warmth by fireside while you listen to the river run by. Enjoy this perfect home just minutes from Main Street Breckenridge!



New 4-bedroom, 4.5 bath home fully furnished with high-end decor and furniture from Restoration Hardware



A complete 3,300 square feet with the garage, or an ideal 2,883 square feet of just the interior



3-minute drive (1 mile) to Village at Breckenridge for access to Peak 9 Quicksilver Super Chair



3-minute walk (.1 mile) to the free shuttle stop on River Park Drive



Private rear patio overlooking the Blue River with outdoor fire pit and private hot tub



Upon entry from the 2-bay heated car garage, access the entryway mudroom area for gear, coats, and more



The lower level features a quaint den with comfy sofa and the option to watch a favorite flick on the Smart TV with Xfinity and various options like Netflix, Hulu, and more.



Just beyond the den is the Charcoal Forest Bunk with two custom built twin bunk beds sleeping 4



A bathroom with shower sits between the Charcoal Forest Bunk and lower level den



Opposite the den are two additional bedrooms and the lower patio access to river, hot tub and fire pit



The Devallia King Suite sleeps 2 in one king bed and has its own private full bathroom with tub/shower combination



The Hidden Detail Queen Suite sleeps 2 in one queen bed with its own private bathroom, Smart TV and views overlooking the Blue River



Find a bright and open kitchen, dining, and living room on the main level



The kitchen features a Wolf gas range with 6 burners, Sub Zero fridge/freezer with ice maker, and kitchen bar with additional seating for 4



The spacious dining table seats 10



Access the top-level deck from the dining area for additional outdoor seating options and barbecue grill



The living room entertains with its Smart TV for Xfinity cable viewing and surround sound, warm gas fireplace, and beautiful views overlooking the peaceful forest surrounding the Blue River



Play music from your personal device to any room in the house!



Wireless Internet is available



To complete the main level is a convenient powder bath



The upper level contains the Mist Mountain King Suite which sleeps 2 in one king bed



This suite features its own Smart TV, warm gas fireplace, large walk-in closet and cozy reading area



In this king suite you'll find a large walk-in shower, deep soaking tub and dual sinks



Washer and Dryer are located on lower level



Professionally Cleaned & Sanitized Prior to All Arrivals



We regret, No pets please



Paragon Lodging in Breckenridge Colorado is the SOLE authorized Property Manager and Rental Agent for Restoration on the River. Paragon Lodging enforces an age policy of 25 years old. Families with children are welcome. We regret, we do not accept college groups.



Paragon's personal care amenities – shampoo, conditioner, lotion, locally made specialty soaps



Paragon Lodging does not advertise Restoration on the River on Craigslist



Paragon Lodging Town of Breckenridge Business License No: 33007

Restoration on the River Summit County Business License No: BCA-80065
Calendar
October 2021

| S | M | T | W | T | F | S |
| --- | --- | --- | --- | --- | --- | --- |
| | | | | | 01 | 02 |
| 03 | 04 | 05 | 06 | 07 | 08 | 09 |
| 10 | 11 | 12 | 13 | 14 | 15 | 16 |
| 17 | 18 | 19 | 20 | 21 | 22 | 23 |
| 24 | 25 | 26 | 27 | 28 | 29 | 30 |
| 31 | | | | | | |
November 2021

| S | M | T | W | T | F | S |
| --- | --- | --- | --- | --- | --- | --- |
| | 01 | 02 | 03 | 04 | 05 | 06 |
| 07 | 08 | 09 | 10 | 11 | 12 | 13 |
| 14 | 15 | 16 | 17 | 18 | 19 | 20 |
| 21 | 22 | 23 | 24 | 25 | 26 | 27 |
| 28 | 29 | 30 | | | | |
December 2021

| S | M | T | W | T | F | S |
| --- | --- | --- | --- | --- | --- | --- |
| | | | 01 | 02 | 03 | 04 |
| 05 | 06 | 07 | 08 | 09 | 10 | 11 |
| 12 | 13 | 14 | 15 | 16 | 17 | 18 |
| 19 | 20 | 21 | 22 | 23 | 24 | 25 |
| 26 | 27 | 28 | 29 | 30 | 31 | |
January 2022

| S | M | T | W | T | F | S |
| --- | --- | --- | --- | --- | --- | --- |
| | | | | | | 01 |
| 02 | 03 | 04 | 05 | 06 | 07 | 08 |
| 09 | 10 | 11 | 12 | 13 | 14 | 15 |
| 16 | 17 | 18 | 19 | 20 | 21 | 22 |
| 23 | 24 | 25 | 26 | 27 | 28 | 29 |
| 30 | 31 | | | | | |
February 2022

| S | M | T | W | T | F | S |
| --- | --- | --- | --- | --- | --- | --- |
| | | 01 | 02 | 03 | 04 | 05 |
| 06 | 07 | 08 | 09 | 10 | 11 | 12 |
| 13 | 14 | 15 | 16 | 17 | 18 | 19 |
| 20 | 21 | 22 | 23 | 24 | 25 | 26 |
| 27 | 28 | | | | | |
March 2022

| S | M | T | W | T | F | S |
| --- | --- | --- | --- | --- | --- | --- |
| | | 01 | 02 | 03 | 04 | 05 |
| 06 | 07 | 08 | 09 | 10 | 11 | 12 |
| 13 | 14 | 15 | 16 | 17 | 18 | 19 |
| 20 | 21 | 22 | 23 | 24 | 25 | 26 |
| 27 | 28 | 29 | 30 | 31 | | |
April 2022

| S | M | T | W | T | F | S |
| --- | --- | --- | --- | --- | --- | --- |
| | | | | | 01 | 02 |
| 03 | 04 | 05 | 06 | 07 | 08 | 09 |
| 10 | 11 | 12 | 13 | 14 | 15 | 16 |
| 17 | 18 | 19 | 20 | 21 | 22 | 23 |
| 24 | 25 | 26 | 27 | 28 | 29 | 30 |
May 2022

| S | M | T | W | T | F | S |
| --- | --- | --- | --- | --- | --- | --- |
| 01 | 02 | 03 | 04 | 05 | 06 | 07 |
| 08 | 09 | 10 | 11 | 12 | 13 | 14 |
| 15 | 16 | 17 | 18 | 19 | 20 | 21 |
| 22 | 23 | 24 | 25 | 26 | 27 | 28 |
| 29 | 30 | 31 | | | | |
June 2022

| S | M | T | W | T | F | S |
| --- | --- | --- | --- | --- | --- | --- |
| | | | 01 | 02 | 03 | 04 |
| 05 | 06 | 07 | 08 | 09 | 10 | 11 |
| 12 | 13 | 14 | 15 | 16 | 17 | 18 |
| 19 | 20 | 21 | 22 | 23 | 24 | 25 |
| 26 | 27 | 28 | 29 | 30 | | |
July 2022

| S | M | T | W | T | F | S |
| --- | --- | --- | --- | --- | --- | --- |
| | | | | | 01 | 02 |
| 03 | 04 | 05 | 06 | 07 | 08 | 09 |
| 10 | 11 | 12 | 13 | 14 | 15 | 16 |
| 17 | 18 | 19 | 20 | 21 | 22 | 23 |
| 24 | 25 | 26 | 27 | 28 | 29 | 30 |
| 31 | | | | | | |
August 2022

| S | M | T | W | T | F | S |
| --- | --- | --- | --- | --- | --- | --- |
| | 01 | 02 | 03 | 04 | 05 | 06 |
| 07 | 08 | 09 | 10 | 11 | 12 | 13 |
| 14 | 15 | 16 | 17 | 18 | 19 | 20 |
| 21 | 22 | 23 | 24 | 25 | 26 | 27 |
| 28 | 29 | 30 | 31 | | | |
September 2022

| S | M | T | W | T | F | S |
| --- | --- | --- | --- | --- | --- | --- |
| | | | | 01 | 02 | 03 |
| 04 | 05 | 06 | 07 | 08 | 09 | 10 |
| 11 | 12 | 13 | 14 | 15 | 16 | 17 |
| 18 | 19 | 20 | 21 | 22 | 23 | 24 |
| 25 | 26 | 27 | 28 | 29 | 30 | |
Available
Unavailable
Check-In Only
Check-Out Only
Seasonal Rates
| Date Range | Daily | Weekly | Monthly |
| --- | --- | --- | --- |
* Seasonal rates are only estimates and do not reflect taxes or additional fees.
Location
Guest Reviews of
Restoration on the River (PA)
Breckenridge, CO
---
Vacation Rental Reviews by
stars based on
Very nice home
Review by
The home is lovely. High end touches throughout and very comfortable--great living space with room to spread out, and bathrooms galore. Well stocked kitchen. Restoration Hardware linens and super plush towels. The house didn't feel like a rental with regard to its amenities and décor—it felt like someone took great care to create a nice home. The upstairs deck is fabulous—truly comfortable furniture, heat lamp, and a nice view of the forest. The stream is nice, but you can't really walk along it. The most important thing I wish I'd known ahead of time: The home is in a community of houses and does not feel private. I knew that I could see a house from one of the windows, as shown in the photos, but I didn't realize that this was in a larger community and close to a main road. The view from the upstairs master bedroom is of the house next door and the street. Street noise is discernable (not terrible--just noticeable if you're sensitive to that sort of thing) but closing the windows blocks it out. The best views are from the bunk room and the room with a double bed. If you're looking for a really nice home base while skiing or exploring the area, then this house could be perfect. If you're interested in hanging out in a home to appreciate nature and views, then you might want something that's a little more isolated. Final note--Paragon was fantastic to work with, especially Katie and Christine. Extremely professional and helpful, particularly when we had to make changes because of the pandemic.
5 out of 5 stars
Paragon Lodging
Review by
Paragon Lodging is always first class when it comes to customer service, property accuracy and professionalism. I would highly recommend them and any of their properties.
5 out of 5 stars
Absolutely AMAZING!!!!
Review by
Paragon was wonderful to work with. Highly recommend! We will be back,
5 out of 5 stars
Manager Response:
Thank you, Gerri!
Amazing stay at Restoration House
Review by
Jennifer C.
Our stay at this house couldn't have been better. The house is everything you see on the pictures and more. We loved that there was a creek right behind the house as it made for peaceful mornings. The furniture is all top notch (from RH), not what you typically get at rental houses so that is actually nice and makes a big difference imo. The kitchen was fully stoked with every utensil you can think of. Having a hot tub was another plus and we used it every day we were there. It was just my wife and I but we already can't wait to rent this house again and bring others with us. If you are looking for a treat in the mountains, this place will not disappoint. The whole house was super clean too!
5 out of 5 stars
Beautiful Property
Review by
Kendra L.
This property is perfectly located just a short walk from Main Street in Breckenridge. The home is absolutely beautiful. I highly recommend!
5 out of 5 stars
Manager Response:
Thank you, Kendra! Come back and see us again soon!
The most amazing vacation!!
Review by
allison b.
This was one of the most fantastic vacations we've ever taken! The house was impeccable, the views and the creek were idyllic, the staff from paragon were fantastic and so helpful! To be honest, I already tried to book this house again for August, but it was already booked! But we loved Paragon so much that we booked another property with them for our trip in August. I will absolutely book this property again and the future though-- it was too perfect not to go again (and again!) Thank you for making our stay so special and memorable!
5 out of 5 stars
Manager Response:
Allison, thank you for taking the time to review your recent stay with us - it sounds like a perfect time and we're so happy to have the opportunity to host your again next month. See you soon! -Lauren & The Staff of Paragon Lodging
Best Mountain Vacation Yet!!
Review by
courtney u.
We had a group of 10 for the week before Christmas for a birthday and Holiday. We loved the location, open floor plan, and high amenities throughout the ENTIRE rental. This house offered more than previous rentals and was a steal for the week. The geothermal floors were incredible, but it was unseasonably warm so we had an EXTREMELY hard time cooling off the bedrooms at night causing the kids to have a tough time sleeping. We had to turn the thermostat down very low to cool off, but it took days. We also are very familiar with the Savant system (system that controls tv, lights, music etc...), but the remotes were very delayed and extremely difficult to use. We often were unable to change the channel or even turn the tv on or off. Otherwise, I would highly suggest this home and Paragon! We have used them several times with amazing success. Very helpful and overly kind.
4 out of 5 stars
Manager Response:
Thank you very much for your detailed feedback, Courtney. First of all, it sounds like such a tremendous time celebrating both a birthday and the holiday! We are thrilled that the rental suited your needs and that overall, your experience was amazing other than the issues with heating. Secondly, we sincerely appreciate you letting us know that the system was challenging to use and the heat took seemingly long to adjust. While we are aware that some radiant heating systems take longer to acclimate than others, we will certainly advise the homeowner and discuss providing a more detailed instructional option as well as assistance to quicker cooling. Thank you again, Courtney. We look forward to hosting you again in the future. - Lennie & The Staff of Paragon Lodging
Restoration on the River
Review by
Ryan D.
The property was very nice. It was new, clean, well laid out. The setting was beautiful. The proximity to town was great- we could walk to and from dinner. The only downside is that the 4th bedroom has built in bunk beds. These are great for small children. However, they are too small for most adults or teenage children. For anyone over 6'0", it will be very uncomfortable. So there are only 3 BR that can fit adults. Also, the upper bunks did not have railings so that could be scary for families with little kids.
5 out of 5 stars
Manager Response:
Ryan, thank you for letting us know how your stay went. Happy to hear you found the location to be convenient. I'm very sorry you experienced issues with the bunk room and members of your group had a hard time getting comfortable. We will address the safety railing to prevent any discomfort for future families. Thank you again, Ryan. We hope you'll come back again soon. - Lennie & The Staff of Paragon Lodging
Restoration on the River lives up to expectations
Review by
Eric C.
We had a great stay with two families over Thanksgiving.
5 out of 5 stars
Manager Response:
Thank you for taking the time to review your stay, Eric - we are thrilled to hear you enjoyed your Thanksgiving stay at our newest addition, Restoration on the River. We hope you'll come back and see us again soon! -Lauren & The Staff of Paragon Lodging
Contact Us