Sea Cabin Unit B #329 (Condo)
2 Bedroom(s) | 2 Bathroom(s) | Sleeps 6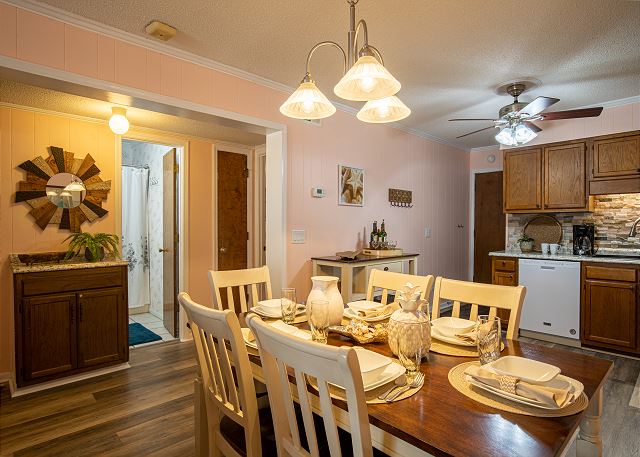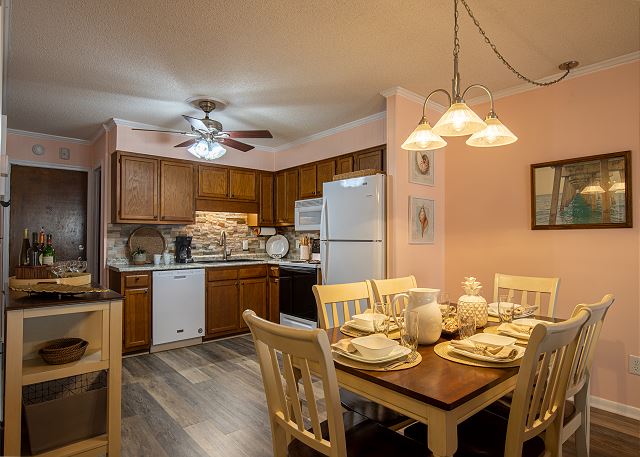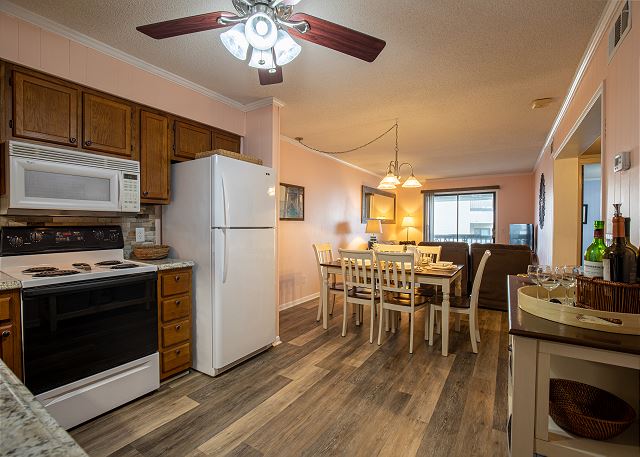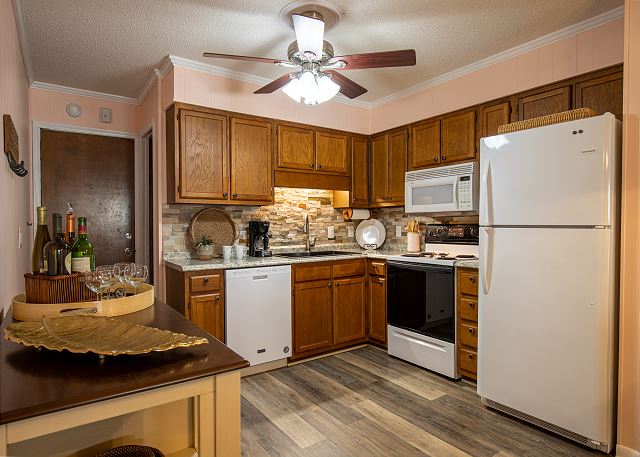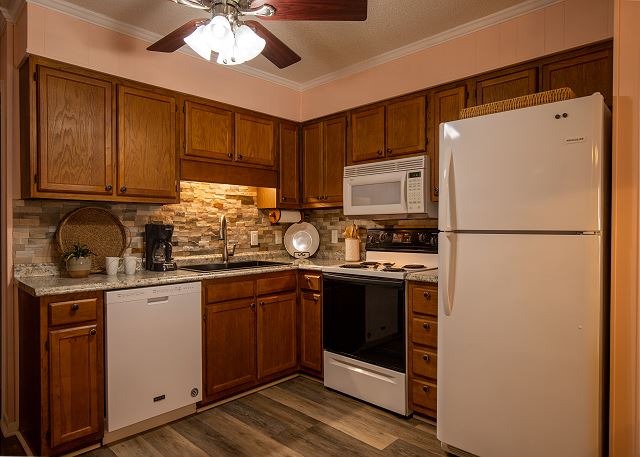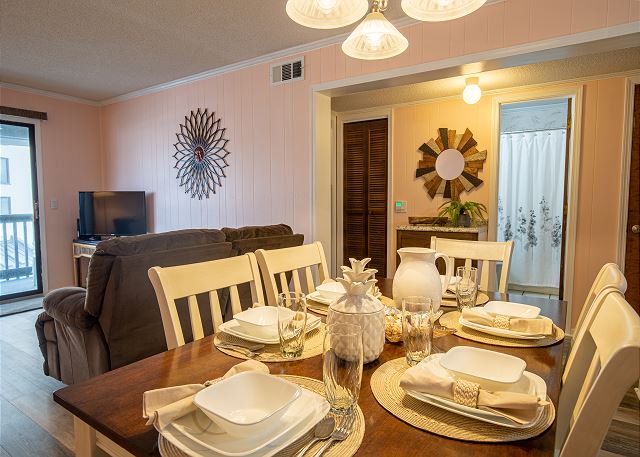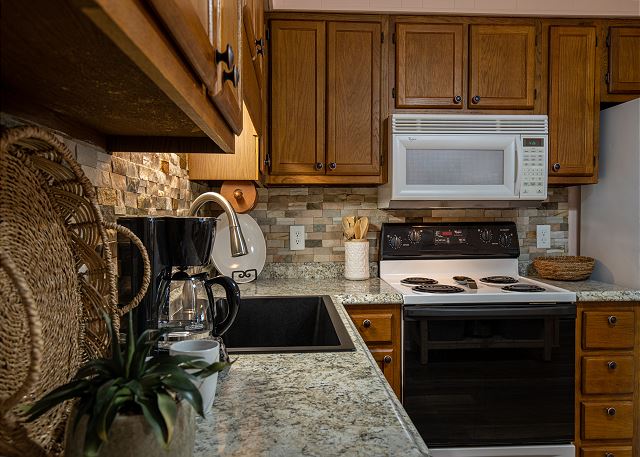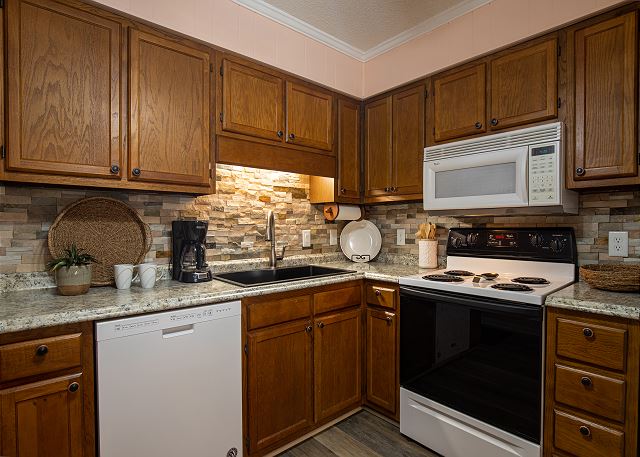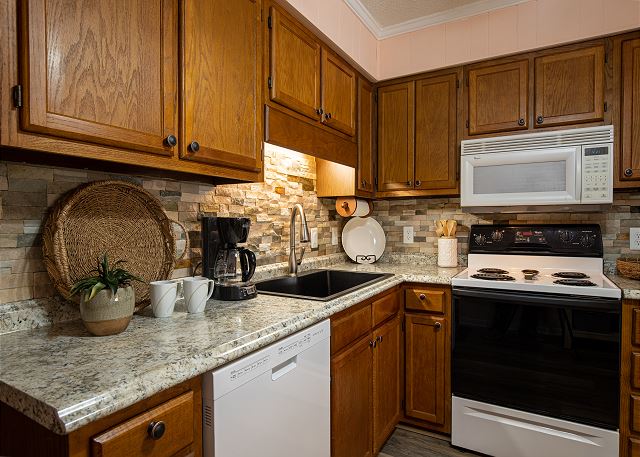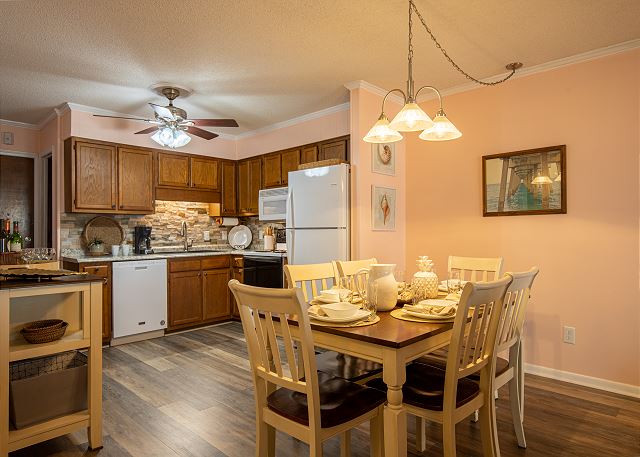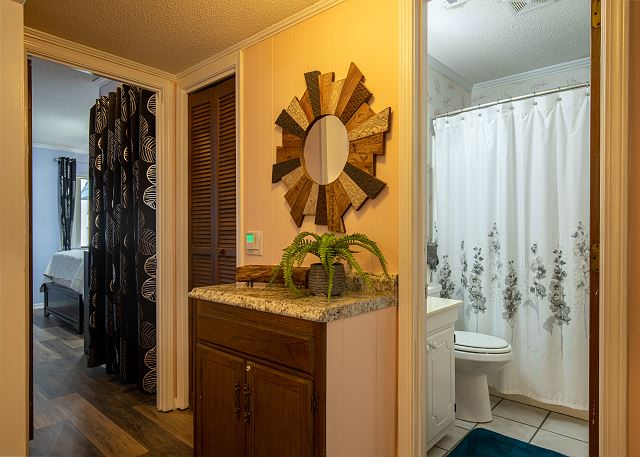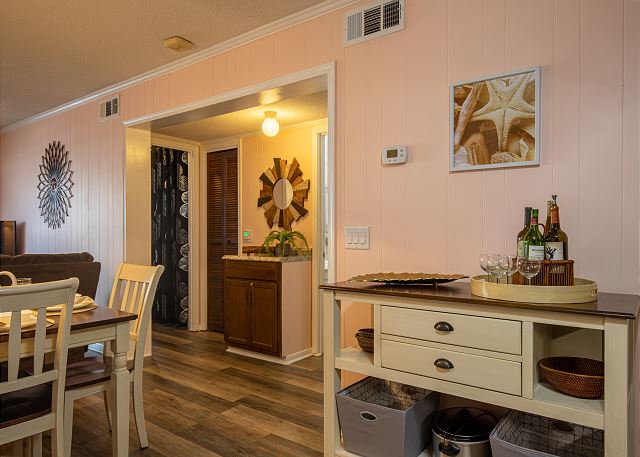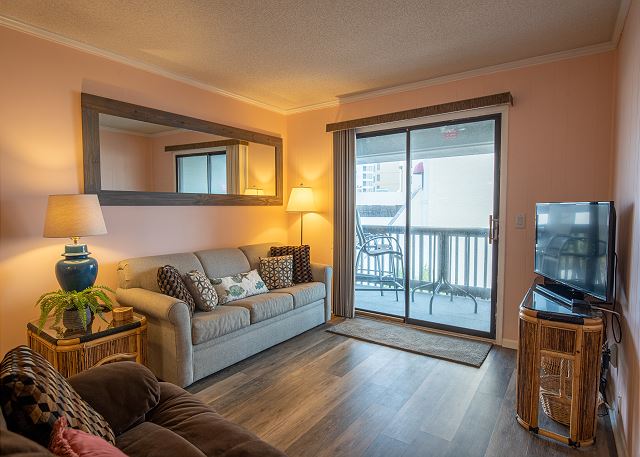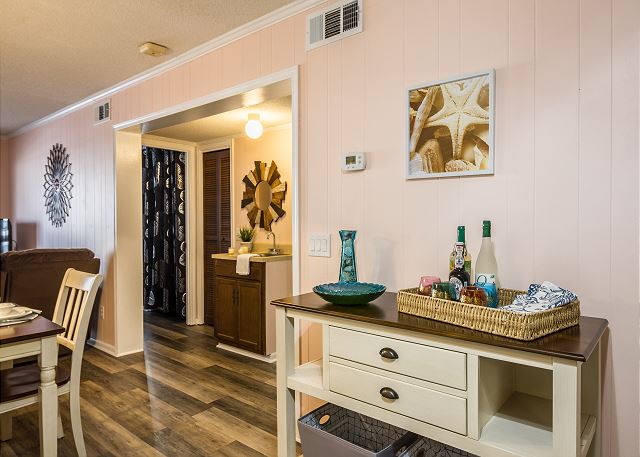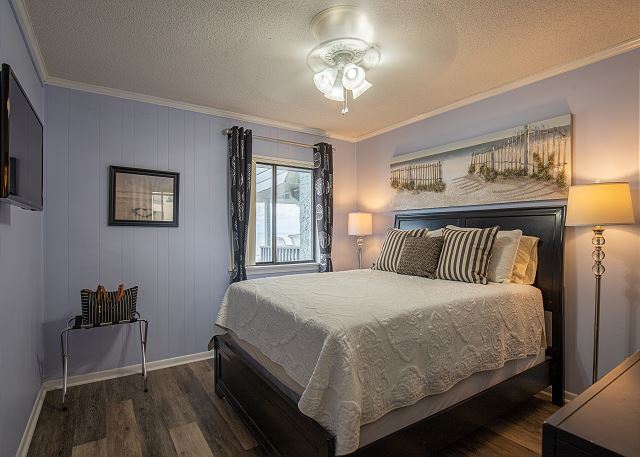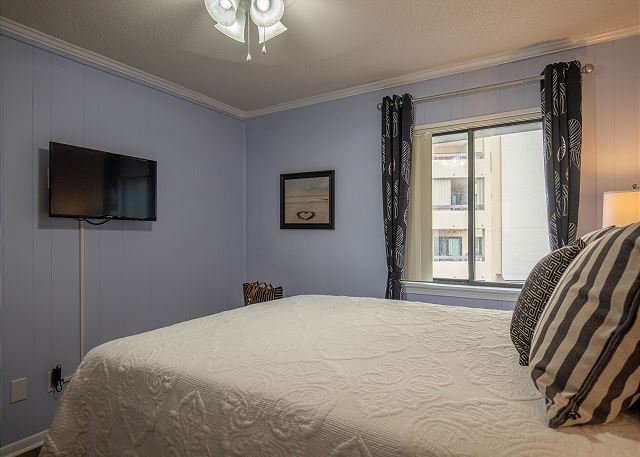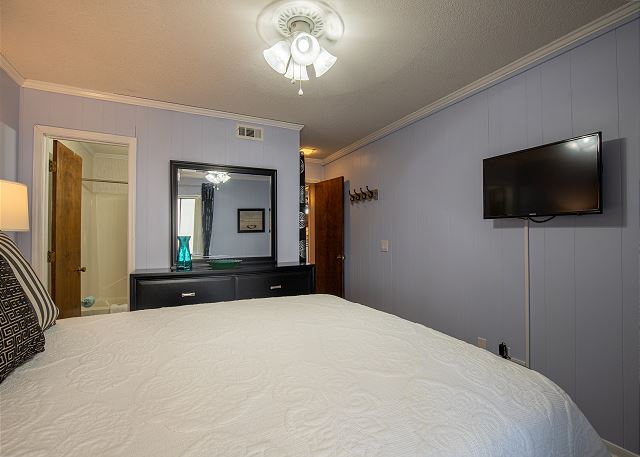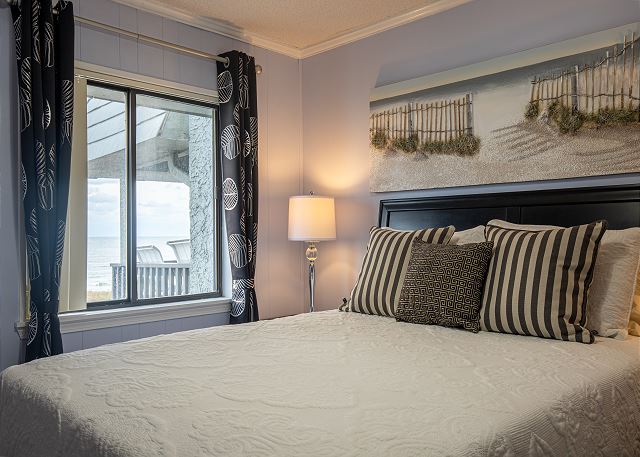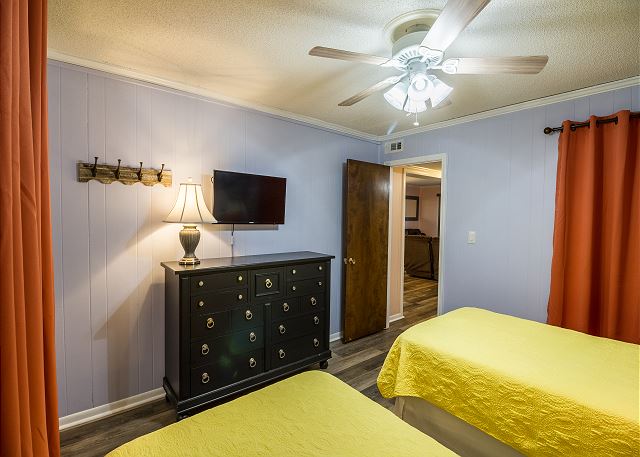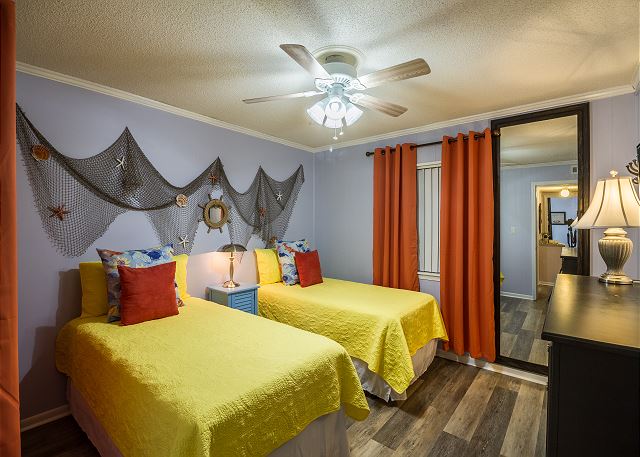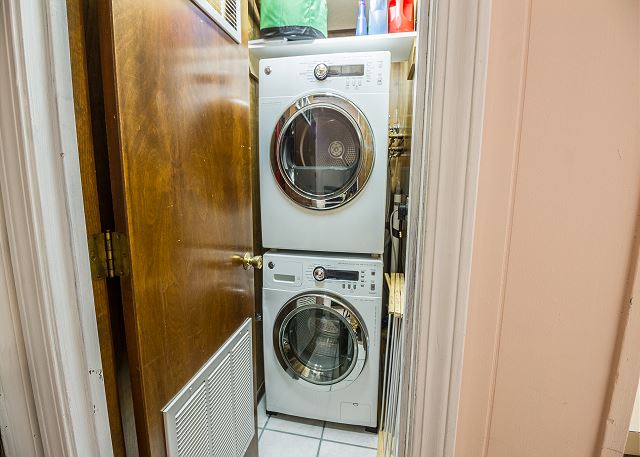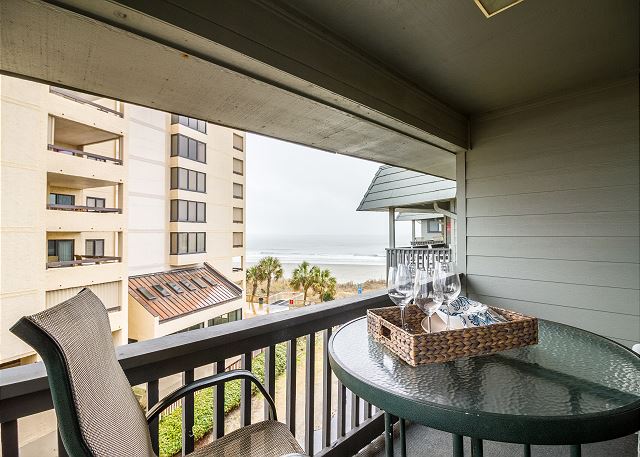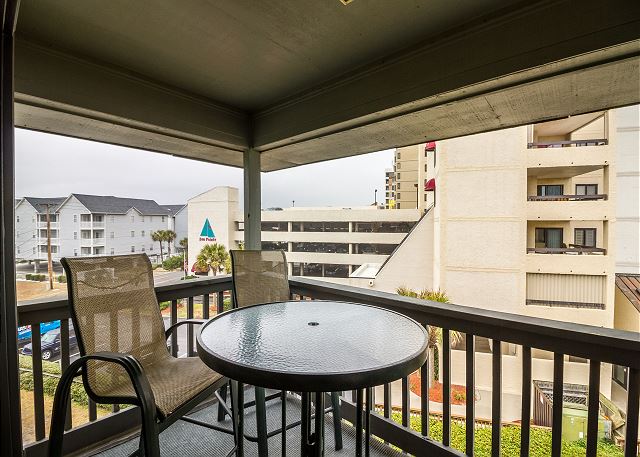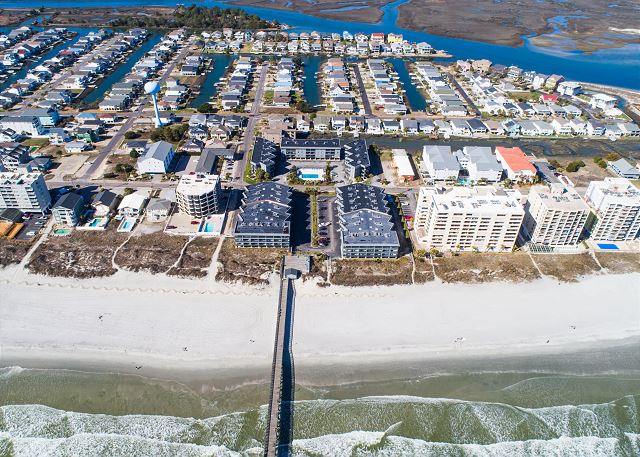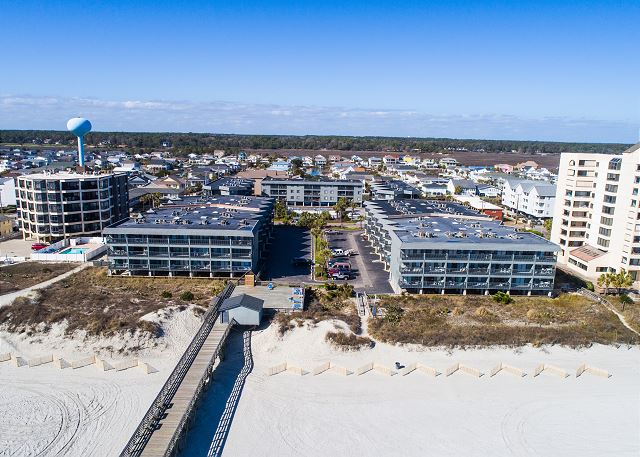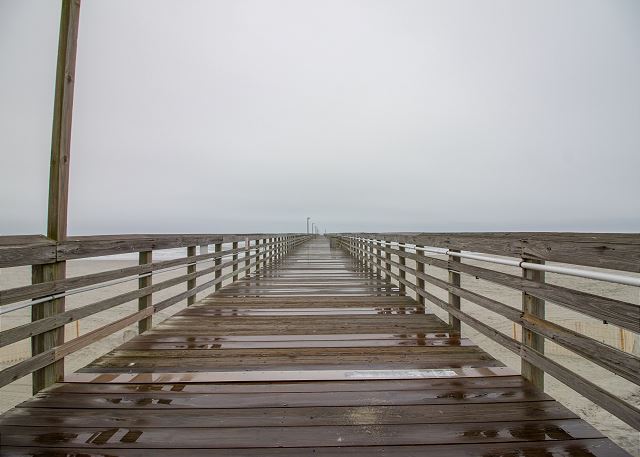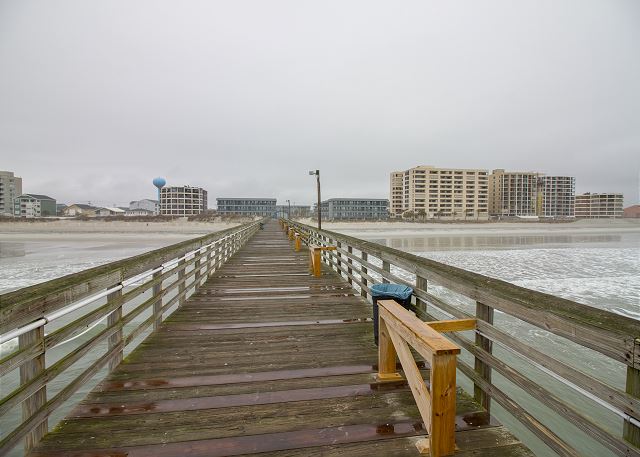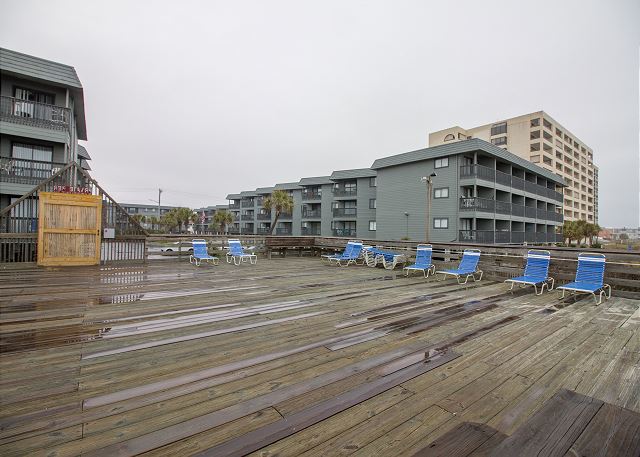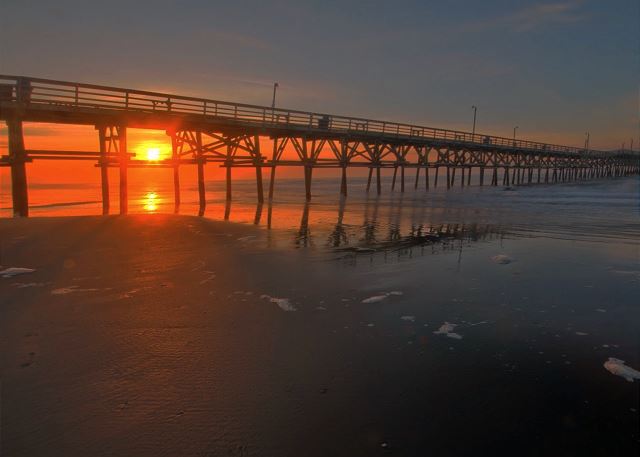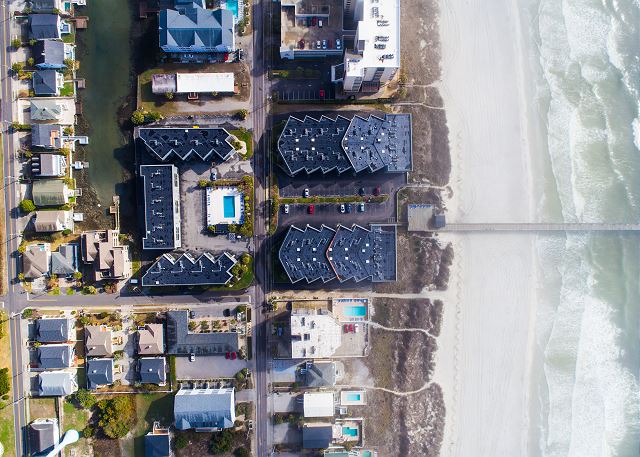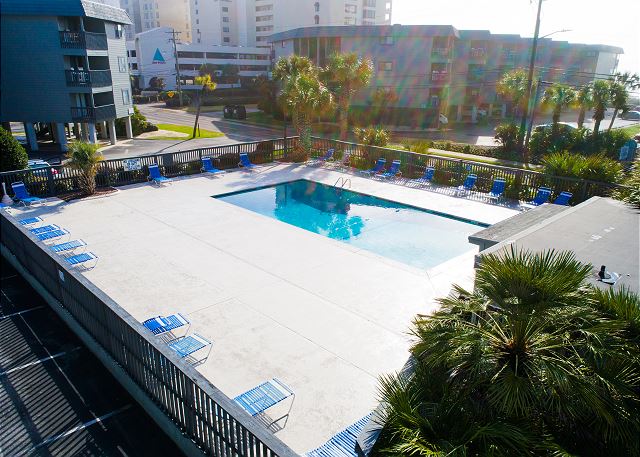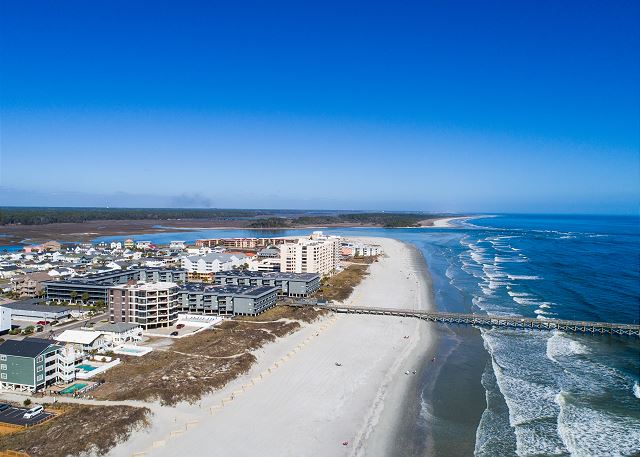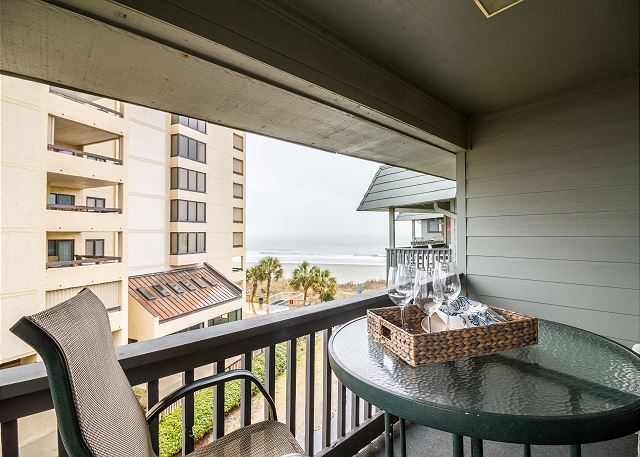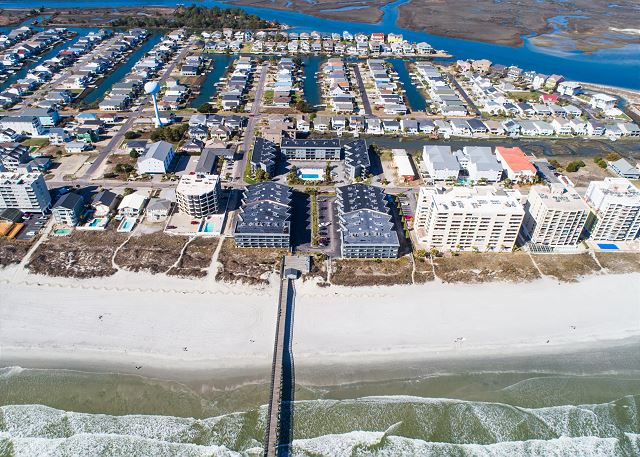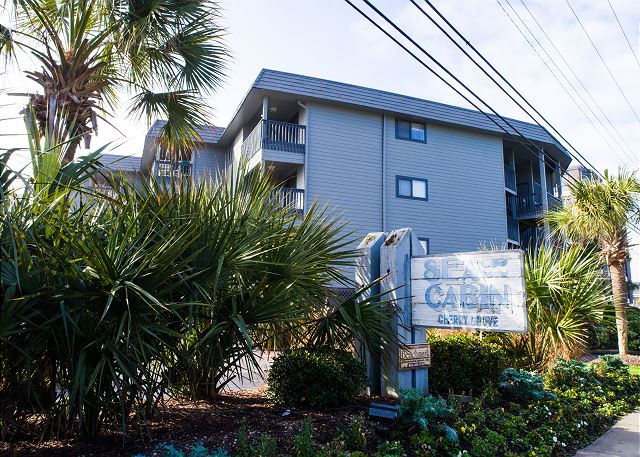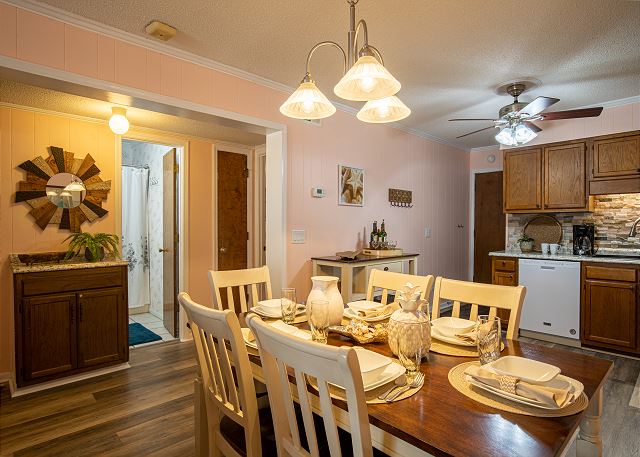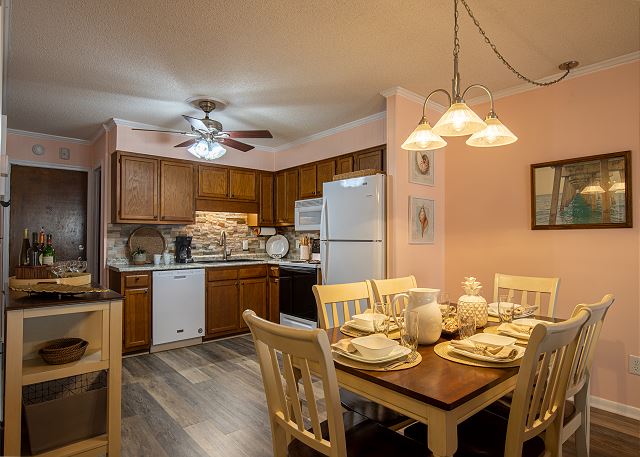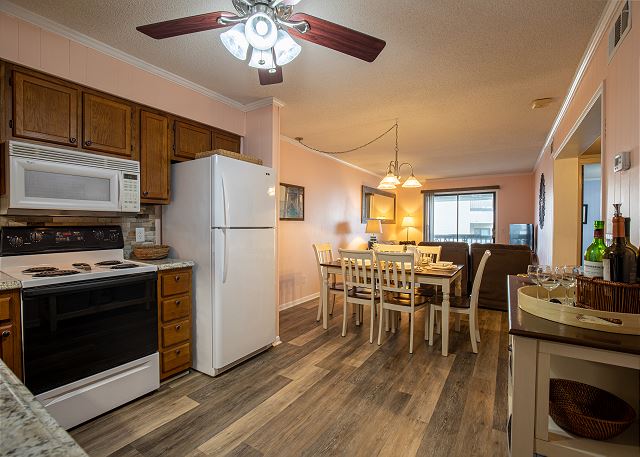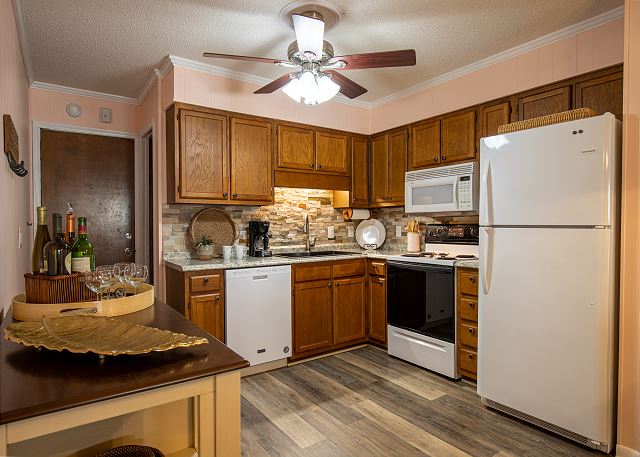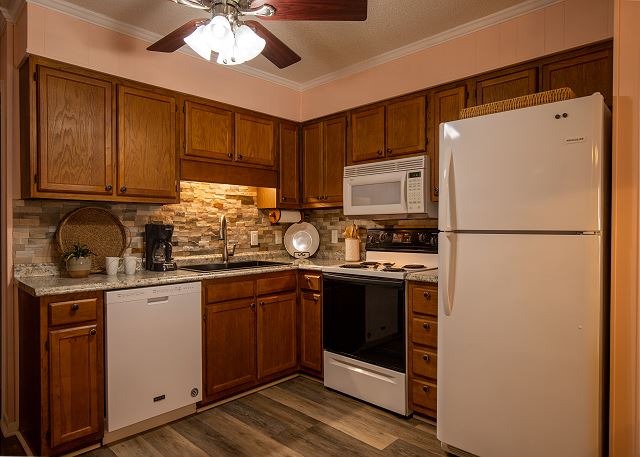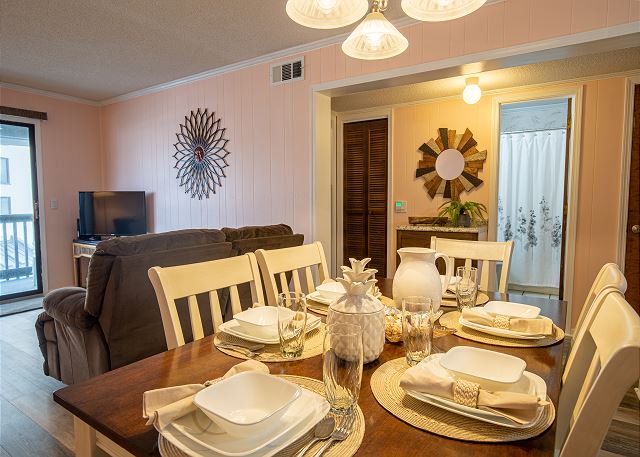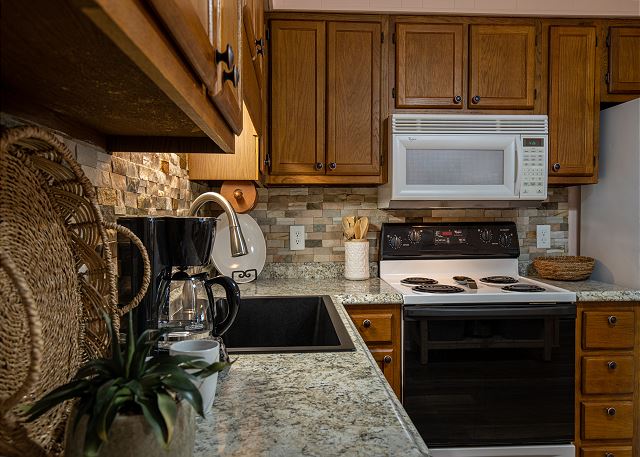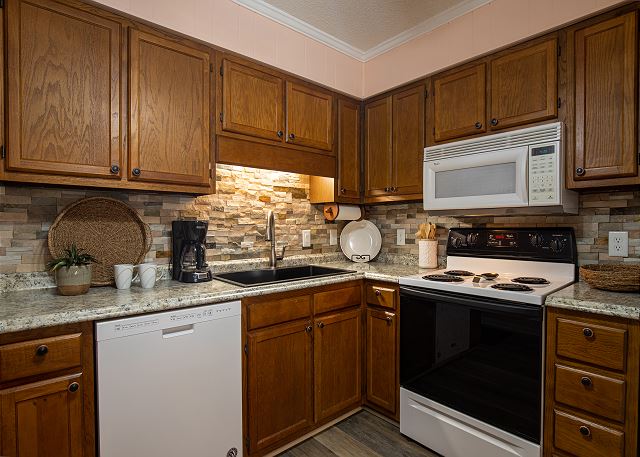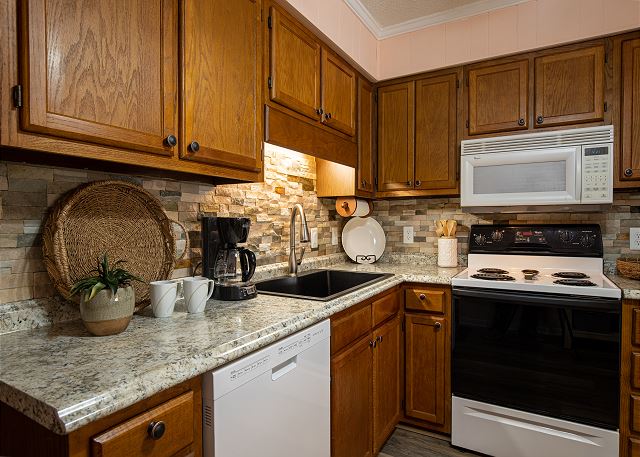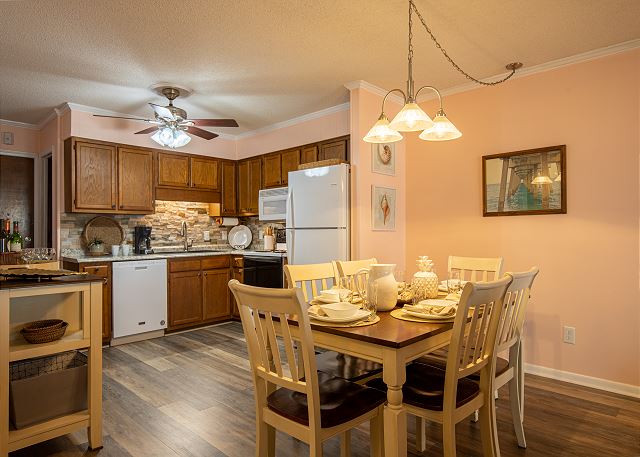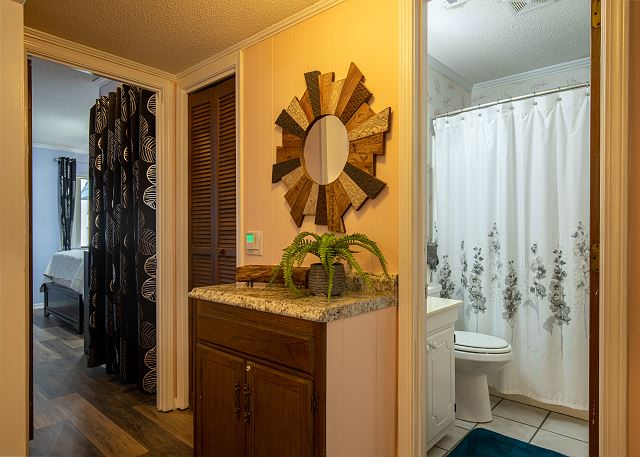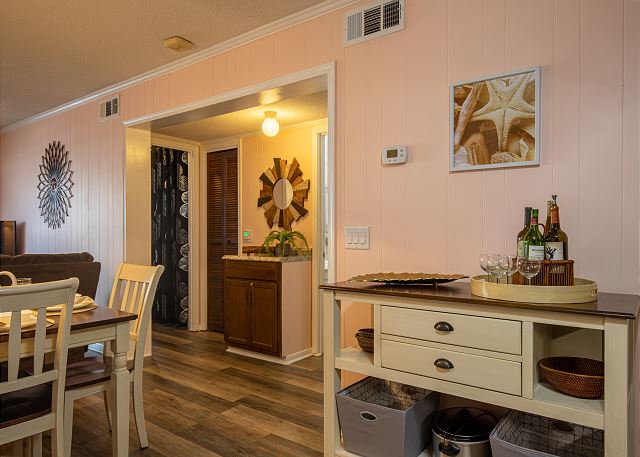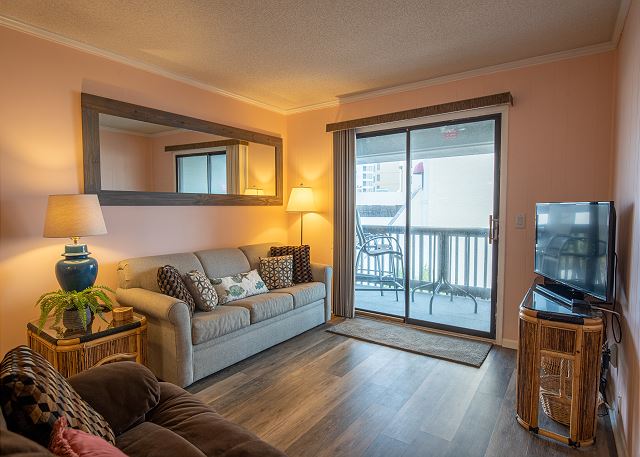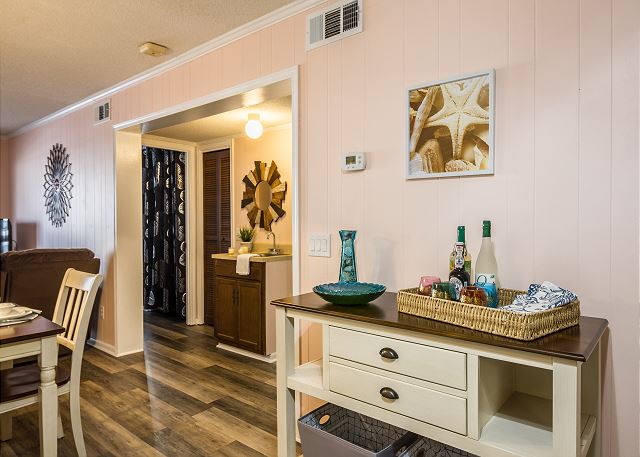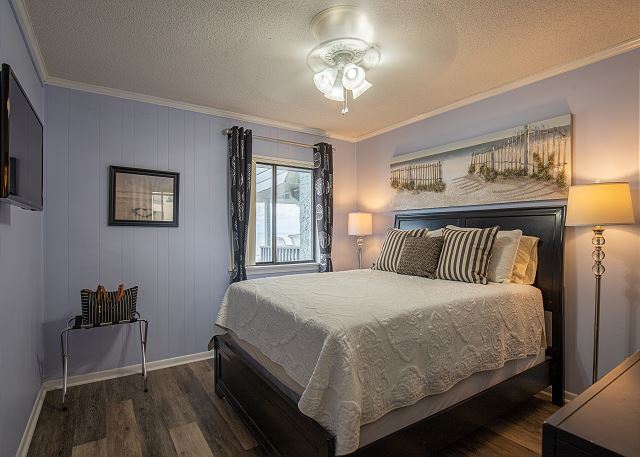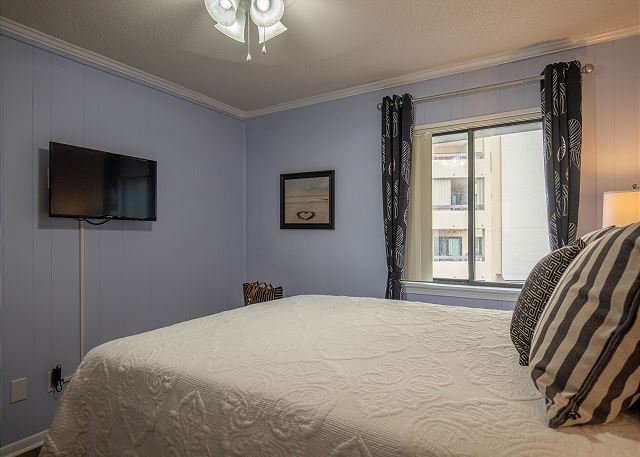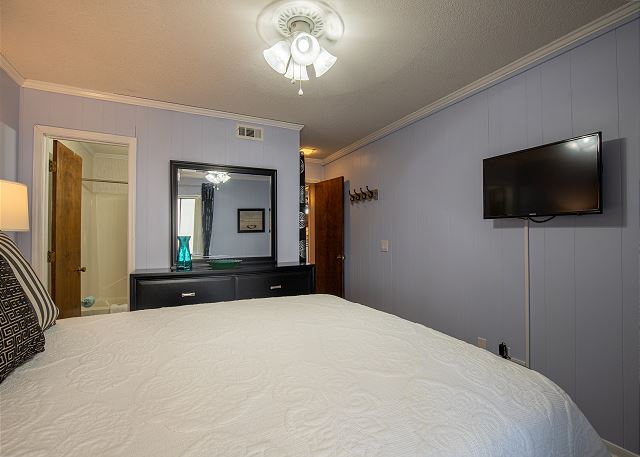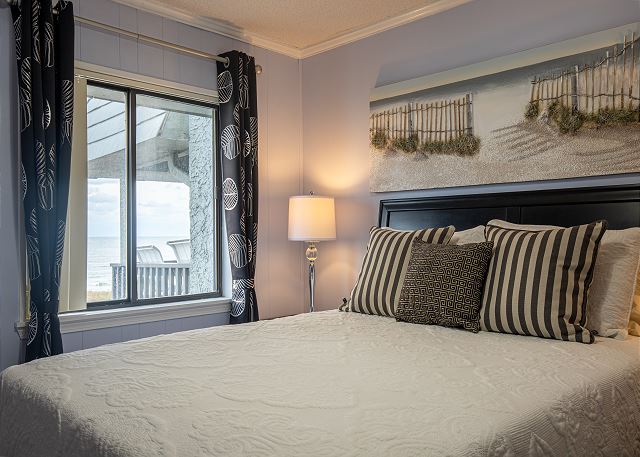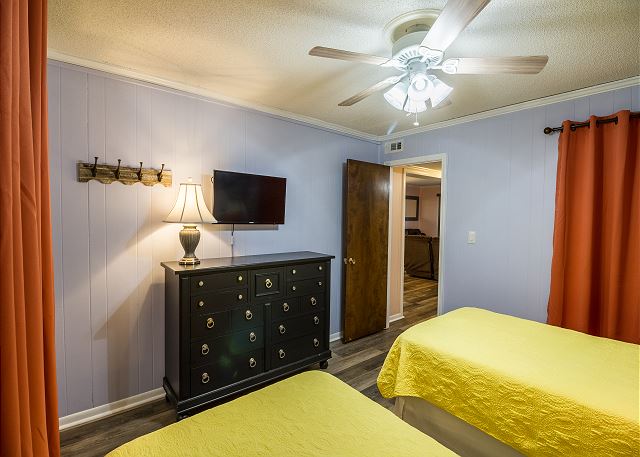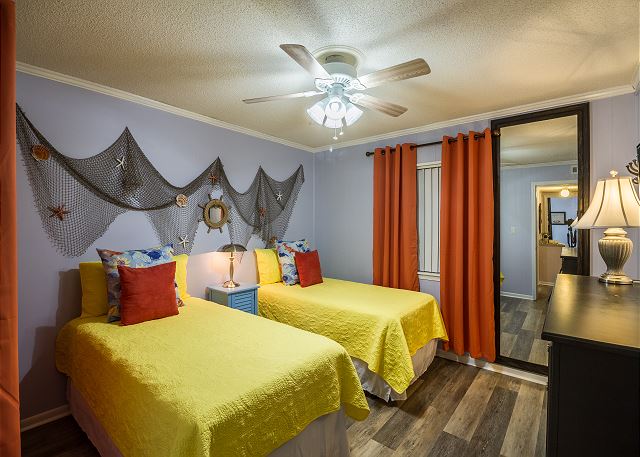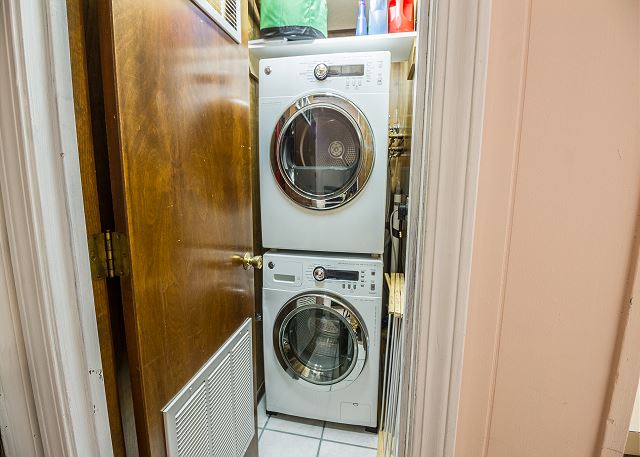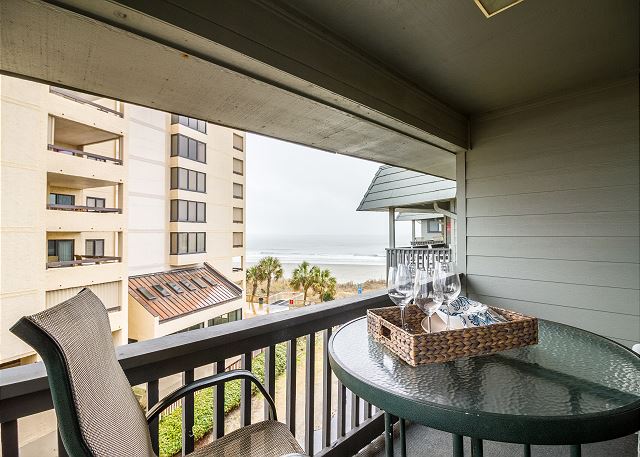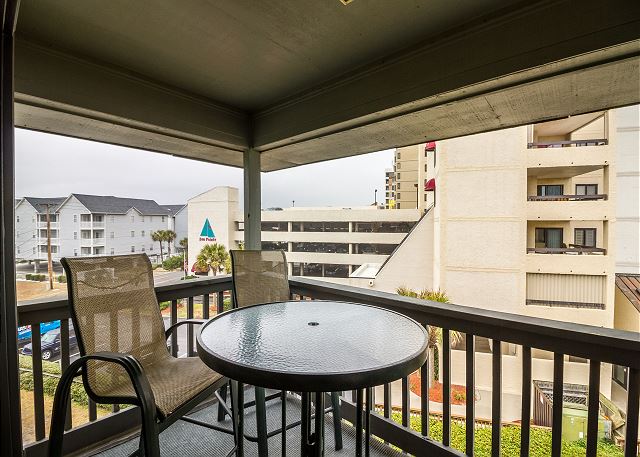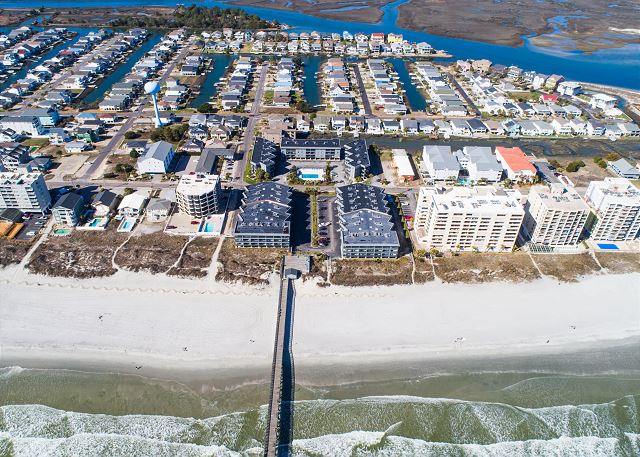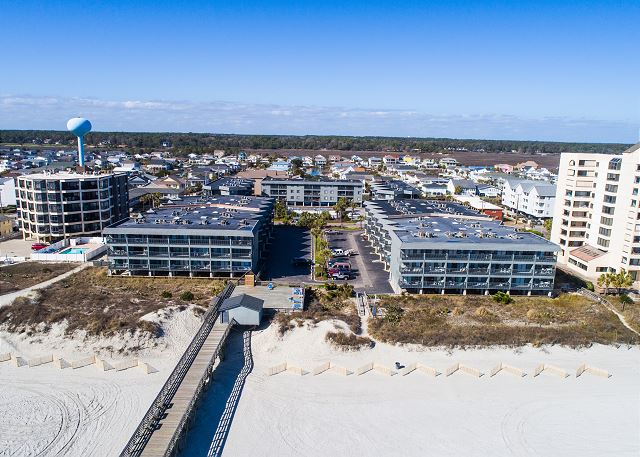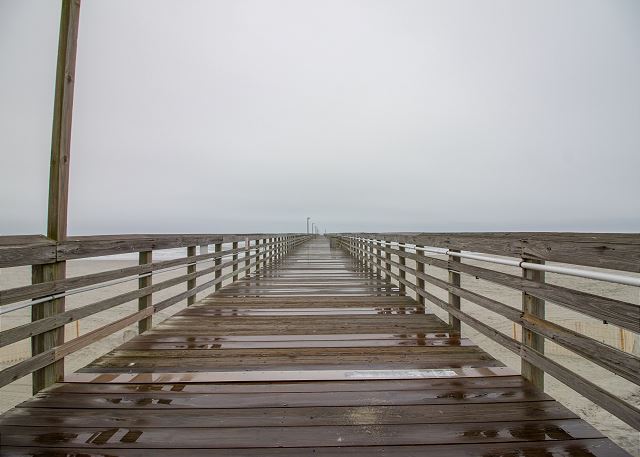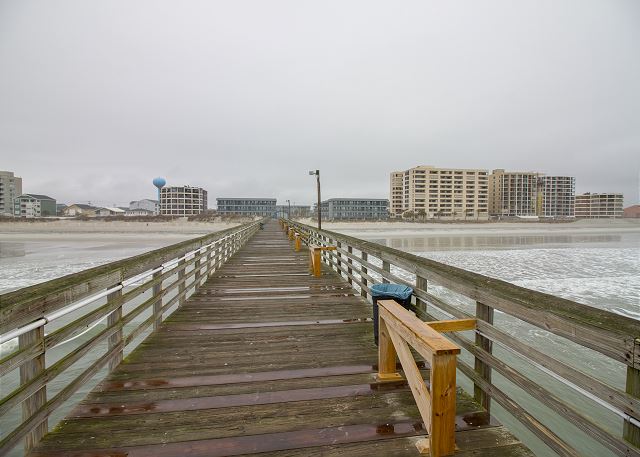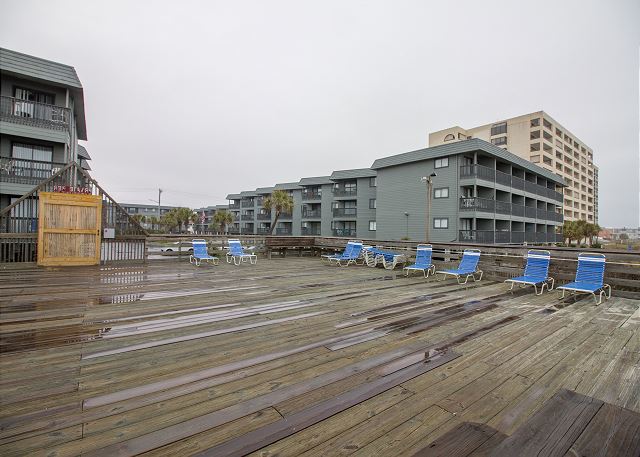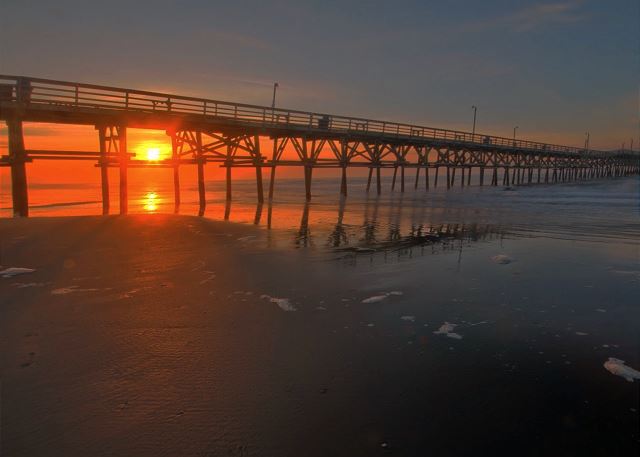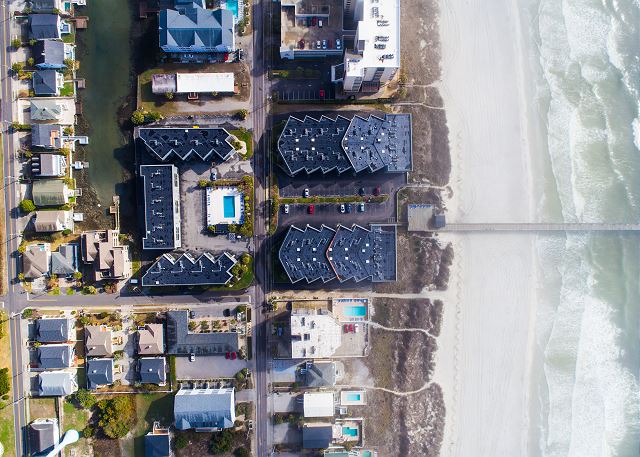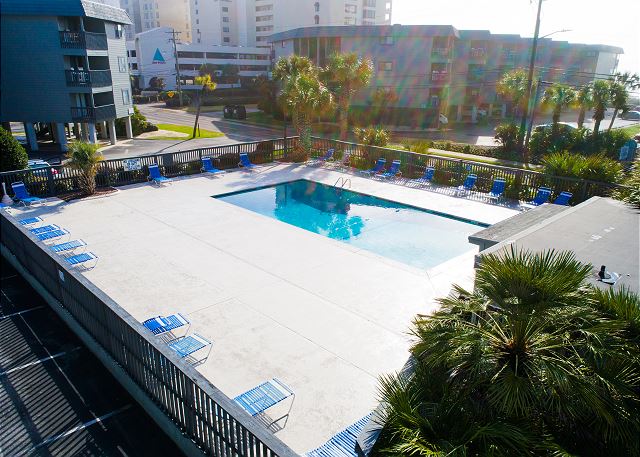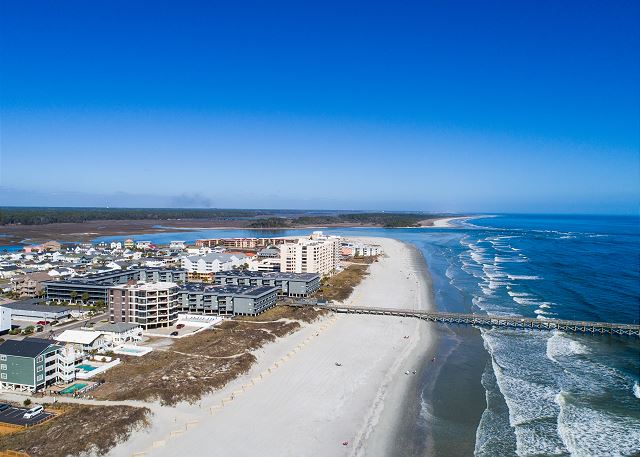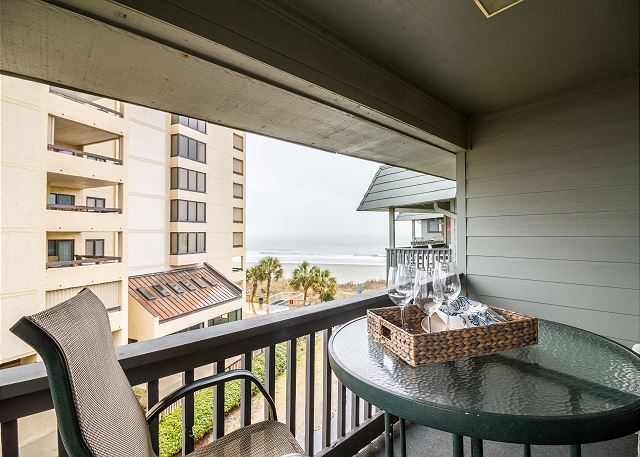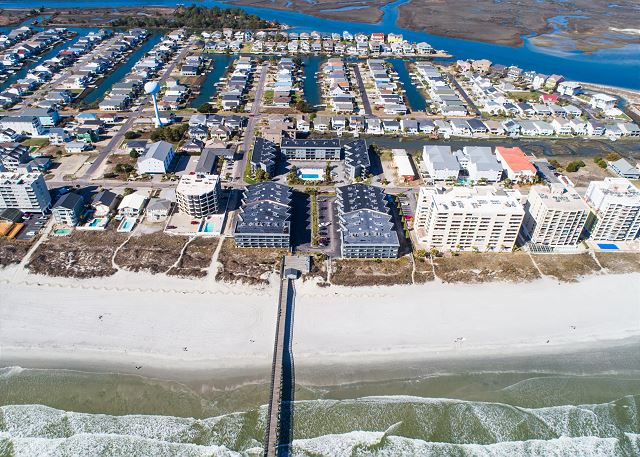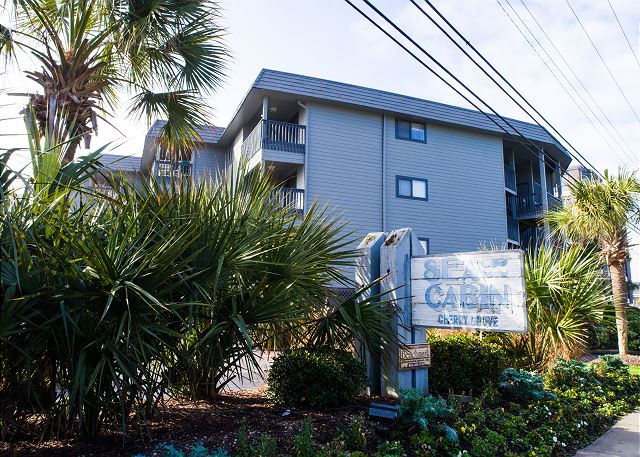 Description
Owner Direct Vacation Rentals in North Myrtle Beach welcomes you to your home away from home! ODVR in SC is a local, family owned and operated rental agency - Smiling Faces and Beautiful Places - We want to welcome you to your best vacation rental! Your reservation will include bed / bath linens, beds freshly made upon arrival, a starter kit of paper product and soaps, as well as departure cleaning.



This coastal condo is the perfect spot for your family retreat, with oceanfront beach access and a beautiful pool oasis! Located on Ocean Boulevard, in the family friendly Cherry Grove beach section. The nostalgic Sea Cabin complex is one of the original Cherry Grove destinations, with beautiful white beaches and easy public access to enjoy the marsh area where the sound inlet meets the Atlantic. Take a low tide stroll to enjoy nature at it's best!!!

The condo is a 3rd floor walk-up (NO Elevators) with side ocean views for relaxing on the furnished balcony. The owner is currently remodeling the bathrooms for 2021 (New Pictures to Come). Beach items can be stowed on the garage level with your vehicle.



MASTER BEDROOM: Newly furnished with queen bed and crisp white new linens; wall mounted flat screen TV, plus private bath (with tub/shower combo, vanity)

GUEST ROOM: New furnishings includes 2 twin beds, flat screen TV (shares hall bath with tub/shower, vanity) Kids will love the bright nautical theme

LIVING ROOM: New sofa (queen sleeper sleeps 2), love seat, flat screen TV

KITCHEN: Recent (Summer 2019) remodel w/ upgraded touches - like stacked stone backsplash, new refrigerator and dishwasher, large deep sink and new faucet, too. Essentials are fully stocked and equipped for preparing delicious meals at the beach. Abundant dishware, glasses, pots & pans, small appliances, such as a brand new crock pot and Mr. Coffee tea maker. There is a new (2018) front loader, full-sized washer & dryer in the condo. A brand new dining table for six creates open living space between kitchen and family room.



OUTDOOR SPACE: Large outdoor pool with lounge chairs. Enjoy a cookout with charcoal grills and picnic tables. Easy public beach access for relaxing, fishing or dolphin spotting. AND the PIER IS RE-OPENED FOR SUMMER 2021!



THERE'S TONS OF FUN IN NORTH MYRTLE BEACH:

A plethora of dining, entertainment, shopping, 18 hole golf, mini-golf, water activities, parks, etc, etc, -- all within a 5 minute drive. Located at Barefoot Landing; the waterfront complex has undergone a huge makeover in the Spring of 2019 to bring in fresh new specialty boutiques and great eateries. The Alabama Theater offers live theater productions every day of the week (in season), with talent nothing short of the other Broadway in New York!!! The local House of Blues presents live music performances that will suit every music taste. Speaking of taste, "Duplin Winery" offers local flavor wine tasting and live entertainment, too. Also, just beyond our city limits, The Pirates Voyage, is a great family oriented show that includes dinner and audience participation for, character sing-a-longs, dueling pirates, acrobatics and high diving mermaids, along with great animal features.



A short 20-30 minute drive to Myrtle Beach offers Broadway at the Beach. This grand area offers endless places to shop, eat, celebrate & play. Shop till you drop or just enjoy the rides and attractions in this huge area, devoted to family fun. WOW everyone in your group. This huge FUN complex offers unique places to shop, eat, celebrate & play. There are endless specialty shops to seek out the perfect take-home souvenir. There are over 35 great restaurants including: Paula Deens family style restaurant, Jimmy Buffet's Margaritaville, Johnny Rockets, Senior Frogs, Key West Grill, King Kong Sushi, Landry's Seafood, the famous TV brothers -- Wahlburgers and Joe's Crab Shack. A few other attractions are the Ripleys' Aquarium, Dragon's Lair mini golf, Nascar Speed Track, TopGolf, Dave & Busters, Wonder Works (upside-down house, hands on experience), and the Hollywood Wa
Calendar
September 2021

| S | M | T | W | T | F | S |
| --- | --- | --- | --- | --- | --- | --- |
| | | | 01 | 02 | 03 | 04 |
| 05 | 06 | 07 | 08 | 09 | 10 | 11 |
| 12 | 13 | 14 | 15 | 16 | 17 | 18 |
| 19 | 20 | 21 | 22 | 23 | 24 | 25 |
| 26 | 27 | 28 | 29 | 30 | | |
October 2021

| S | M | T | W | T | F | S |
| --- | --- | --- | --- | --- | --- | --- |
| | | | | | 01 | 02 |
| 03 | 04 | 05 | 06 | 07 | 08 | 09 |
| 10 | 11 | 12 | 13 | 14 | 15 | 16 |
| 17 | 18 | 19 | 20 | 21 | 22 | 23 |
| 24 | 25 | 26 | 27 | 28 | 29 | 30 |
| 31 | | | | | | |
November 2021

| S | M | T | W | T | F | S |
| --- | --- | --- | --- | --- | --- | --- |
| | 01 | 02 | 03 | 04 | 05 | 06 |
| 07 | 08 | 09 | 10 | 11 | 12 | 13 |
| 14 | 15 | 16 | 17 | 18 | 19 | 20 |
| 21 | 22 | 23 | 24 | 25 | 26 | 27 |
| 28 | 29 | 30 | | | | |
December 2021

| S | M | T | W | T | F | S |
| --- | --- | --- | --- | --- | --- | --- |
| | | | 01 | 02 | 03 | 04 |
| 05 | 06 | 07 | 08 | 09 | 10 | 11 |
| 12 | 13 | 14 | 15 | 16 | 17 | 18 |
| 19 | 20 | 21 | 22 | 23 | 24 | 25 |
| 26 | 27 | 28 | 29 | 30 | 31 | |
January 2022

| S | M | T | W | T | F | S |
| --- | --- | --- | --- | --- | --- | --- |
| | | | | | | 01 |
| 02 | 03 | 04 | 05 | 06 | 07 | 08 |
| 09 | 10 | 11 | 12 | 13 | 14 | 15 |
| 16 | 17 | 18 | 19 | 20 | 21 | 22 |
| 23 | 24 | 25 | 26 | 27 | 28 | 29 |
| 30 | 31 | | | | | |
February 2022

| S | M | T | W | T | F | S |
| --- | --- | --- | --- | --- | --- | --- |
| | | 01 | 02 | 03 | 04 | 05 |
| 06 | 07 | 08 | 09 | 10 | 11 | 12 |
| 13 | 14 | 15 | 16 | 17 | 18 | 19 |
| 20 | 21 | 22 | 23 | 24 | 25 | 26 |
| 27 | 28 | | | | | |
March 2022

| S | M | T | W | T | F | S |
| --- | --- | --- | --- | --- | --- | --- |
| | | 01 | 02 | 03 | 04 | 05 |
| 06 | 07 | 08 | 09 | 10 | 11 | 12 |
| 13 | 14 | 15 | 16 | 17 | 18 | 19 |
| 20 | 21 | 22 | 23 | 24 | 25 | 26 |
| 27 | 28 | 29 | 30 | 31 | | |
April 2022

| S | M | T | W | T | F | S |
| --- | --- | --- | --- | --- | --- | --- |
| | | | | | 01 | 02 |
| 03 | 04 | 05 | 06 | 07 | 08 | 09 |
| 10 | 11 | 12 | 13 | 14 | 15 | 16 |
| 17 | 18 | 19 | 20 | 21 | 22 | 23 |
| 24 | 25 | 26 | 27 | 28 | 29 | 30 |
May 2022

| S | M | T | W | T | F | S |
| --- | --- | --- | --- | --- | --- | --- |
| 01 | 02 | 03 | 04 | 05 | 06 | 07 |
| 08 | 09 | 10 | 11 | 12 | 13 | 14 |
| 15 | 16 | 17 | 18 | 19 | 20 | 21 |
| 22 | 23 | 24 | 25 | 26 | 27 | 28 |
| 29 | 30 | 31 | | | | |
June 2022

| S | M | T | W | T | F | S |
| --- | --- | --- | --- | --- | --- | --- |
| | | | 01 | 02 | 03 | 04 |
| 05 | 06 | 07 | 08 | 09 | 10 | 11 |
| 12 | 13 | 14 | 15 | 16 | 17 | 18 |
| 19 | 20 | 21 | 22 | 23 | 24 | 25 |
| 26 | 27 | 28 | 29 | 30 | | |
July 2022

| S | M | T | W | T | F | S |
| --- | --- | --- | --- | --- | --- | --- |
| | | | | | 01 | 02 |
| 03 | 04 | 05 | 06 | 07 | 08 | 09 |
| 10 | 11 | 12 | 13 | 14 | 15 | 16 |
| 17 | 18 | 19 | 20 | 21 | 22 | 23 |
| 24 | 25 | 26 | 27 | 28 | 29 | 30 |
| 31 | | | | | | |
August 2022

| S | M | T | W | T | F | S |
| --- | --- | --- | --- | --- | --- | --- |
| | 01 | 02 | 03 | 04 | 05 | 06 |
| 07 | 08 | 09 | 10 | 11 | 12 | 13 |
| 14 | 15 | 16 | 17 | 18 | 19 | 20 |
| 21 | 22 | 23 | 24 | 25 | 26 | 27 |
| 28 | 29 | 30 | 31 | | | |
Available
Unavailable
Check-In Only
Check-Out Only
Seasonal Rates
| Date Range | Daily | Weekly | Monthly |
| --- | --- | --- | --- |
| 08/14/2021 - 09/10/2021 | $186.00 | $1,302.00 | N/A |
| 09/04/2021 - 09/23/2021 | $186.00 | $1,181.52 | N/A |
| 09/11/2021 - 09/23/2021 | $136.40 | $954.80 | N/A |
| 09/24/2021 - 12/31/2021 | $114.29 | $800.00 | $1,258.12 |
| 01/01/2022 - 03/18/2022 | $99.00 | $693.00 | $1,258.12 |
| 01/03/2022 - 04/07/2022 | $99.00 | $693.00 | $1,258.12 |
| 03/19/2022 - 06/03/2022 | $178.00 | $1,188.00 | N/A |
| 03/26/2022 - 05/13/2022 | $131.00 | $913.00 | N/A |
| 04/08/2022 - 04/22/2022 | $131.00 | $913.00 | N/A |
| 04/23/2022 - 05/21/2022 | $132.25 | $868.29 | N/A |
| 05/21/2022 - 05/30/2022 | $178.00 | $1,188.00 | N/A |
| 05/22/2022 - 05/30/2022 | $178.00 | $1,188.00 | N/A |
| 05/31/2022 - 06/03/2022 | $165.00 | N/A | N/A |
| 05/31/2022 - 06/02/2022 | $165.00 | N/A | N/A |
| 06/03/2022 - 06/16/2022 | N/A | $1,275.00 | N/A |
| 06/04/2022 - 08/05/2022 | N/A | $1,275.00 | N/A |
| 06/04/2022 - 06/17/2022 | N/A | $1,275.00 | N/A |
| 06/05/2022 - 06/18/2022 | N/A | $1,275.00 | N/A |
| 06/17/2022 - 08/12/2022 | N/A | $1,275.00 | N/A |
| 06/18/2022 - 08/12/2022 | N/A | $1,275.00 | N/A |
| 06/19/2022 - 08/13/2022 | N/A | $1,275.00 | N/A |
| 08/06/2022 - 09/02/2022 | $165.00 | $1,249.98 | N/A |
| 08/12/2022 - 09/18/2022 | $165.00 | $1,100.00 | N/A |
* Seasonal rates are only estimates and do not reflect taxes or additional fees.
Location
Guest Reviews of
Sea Cabin Unit B #329
North Myrtle Beach, SC
---
Vacation Rental Reviews by
stars based on
Quiet retreat in North Myrtle Beach
Review by
From start to finish everything was easy.Photographs on web-site were accurate and accommodations were as expected.Management team was helpful with local suggestions and reminders during our check-in and check-out process which was easy and convenient.We loved the quiet, family atmosphere we found towards the end of August. Businesses are doing their best to accommodate but are still struggling with finding help which is so sad.Our complex was clean, quiet and well maintained.Would definitely recommend
5 out of 5 stars
Manager Response:
Hi, Brenda. We are pleased to hear you enjoyed your stay at our Sea Cabin 329 property! Don't hesitate to reach out to us directly when you're ready to come back for your next beach vacation. We will be glad to welcome to you back again. Take care!
Great location
Review by
Loved the location and room but was disappointed that they only left 1 roll of toilet paper for the whole week, no dish soap, and check in was at 4 but the room wasn't ready until 5
4 out of 5 stars
Manager Response:
Hi, Sandra. We appreciate you taking time to leave this feedback. Regarding the mentioned items: We provide 1 roll of toilet paper per bathroom as a "starter" for guests. We do not provide toilet paper or other supplies during a stay as we do not operate the same as a "hotel" as we directly manage and rent units for owners. Check in begins at 4pm, but we do allow early check in if a property is clean and ready to go. It specifically states in the rental agreement while we try our best to accommodate the 4pm on the dot check it, we cannot guarantee it as we will not let guests check into units that are not cleaned and properly sanitized. We are sorry for any inconvenience, and we thank you for staying with us! Take care.
Beautiful condo
Review by
Leila C.
Great location, beautiful condo. We always have a great time in Cherry grove.
5 out of 5 stars
Manager Response:
We are glad you enjoyed your stay at Sea Cabin 329B, Leila. Come back and see us!
Nice Getaway
Review by
Leah M.
The unit was clean and decorated nicely. Would definitely stay here again.
5 out of 5 stars
Manager Response:
Thank you for the great review. So glad that you appreciated the extra effort that we, and the owner, personally put into providing a comfortable vacation destination. Please share your experience with others that need a great getaway! Thanks again and hope to hear from you when you plan to return.
Fabulous Week
Review by
Barney S.
The Stephens family had a fabulous week in Cherry Grove at Sea Cabin unit #329 B. It was exceptionally clean, comfortable and beautifully decorated. I recommend anyone wanting to stay in Cherry Grove with a private pier to stay here. All the comforts of home ! Highly recommended Sea Cabin Unit #329B
5 out of 5 stars
Manager Response:
THANK YOU for that outstanding review. Everything you mentioned from cleanliness, to comfort and location, are the exact details we want every guest to hear about. The owner visits often and they treat this condo with utmost care to enjoy personally and share with others. Your kind comments are appreciated.
Best Vacation
Review by
Amanda S.
Easy process, amazing condo,
5 out of 5 stars
Nice Stay
Review by
Had a very nice time here. It is well equipped. Neat and tidy upon arrival. View of the beach from the balcony and the living room sofa.
4 out of 5 stars
Manager Response:
Thank you for the details in your nice review. We hope to get all 5 stars from every guest, but at least you mentioned the important things that other travelers will appreciate to help make their beach plans!! This unit is well-cared the owner and details are a high priority. We notice you did offer a perfect 5 for the location -- near the end of Cherry Grove is the best perk of all -- with great areas of the inlet to explore and the city park at the marsh is fantastic scenery and makes a great outdoor adventure. Thanks again for choosing to stay with ODVR at the Sea Cabin. We hope to hear from you about coming back!
Comfortable, Peaceful, and Great View
Review by
Malinda and Donald G.
Loved being so close to the northern most point of Cherry Grove, the view of the ocean from the balcony, and the quietness of this area. The kitchen had all equipment, utensils and dishes we needed and the beds were very comfortable. Having a private pier made our stay even better. This condo was extra clean! Everything we wanted in a vacation rental!
5 out of 5 stars
Manager Response:
What a great review! Thank you! This property having access to its own personal pier is AMAZING. Hope to see you and your family again soon!
Nicest, cleanest ,well equipped condo I have ever stayed in.
Review by
Paul S.
The staff was great very accommodating and a pleasure to deal with. Location was good .
5 out of 5 stars
Manager Response:
Thank you for that personal accolade! We really appreciate positive responses about our management services and our condos. This owner has really put together a great two bedroom condo; perfect for a family or couple to getaway. Your review means so much more coming from an actual guest other than just descriptive website notes. The complex is not small, but spread out, with only 3 floors per building, so its' not a high-rise with the bustle of crowds centered in a cramped lobby. The private pier and large pool with sundeck are great amenities to make you feel like you never want to leave. The Cherry Grove section of North Myrtle Beach is very much residential with fewer large complexes so the beaches are less crowded, too. Please tell all of your friends about this wonderful gem at Sea Cabin.
Family vacation
Review by
Tabatha K.
We had a wonderful time! The condo was so clean and the view was beautiful. Very quiet!
5 out of 5 stars
Manager Response:
Just a simple review but really says it all!!! Thank you for taking a minute to share your positive experience. We can all agree a "quiet" vacation can be one of the best and Sea Cabin is just out of reach from the hustle and bustle, but still ocean front, and offers a private pier to take in all of the coastline beauty. The owner had just that in mind we that purchased the unit and did the remodeling to make it cozy and comfortable for a small family or couples getaway. We hope to hear from you again.
Cherry Grove Get Away
Review by
Amber R.
Our stay at Sea Cabin in Cherry Grove was spectacular! We love Cherry Grove Beach and being able to walk down to the inlet. It is so beautiful! The condo was clean, comfortable and well stocked. Access to the private pier was a bonus! The fishing was amazing! The staff at ODVR were very helpful and had lots of great local's tips. I will definitely be bringing my family back and would recommend this condo to all.
5 out of 5 stars
Manager Response:
Thank you for the GREAT rating and for taking the time to complete our survey. We agree with you that Crescent Shores #204 is a wonderful property. Amazing views, plenty of space, clean and it has all the comforts of home. Thank you again for staying with us we appreciate it and we look forward to seeing you again next time.
Contact Us