Sea Winds Unit #604 (Condo)
3 Bedroom(s) | 2 Bathroom(s) | Sleeps 6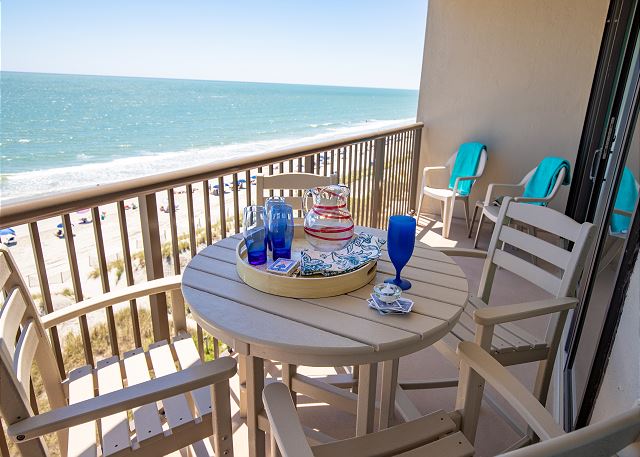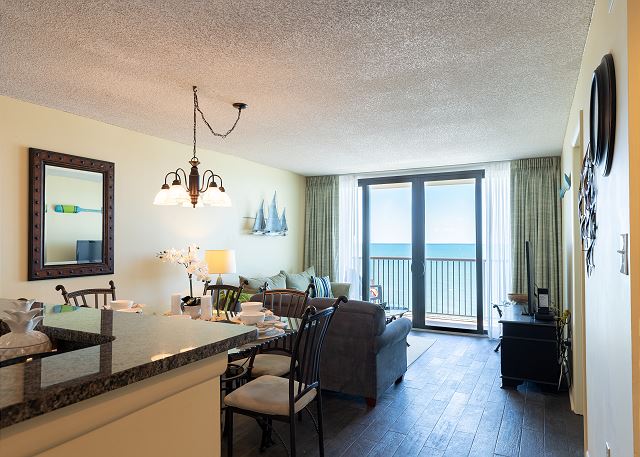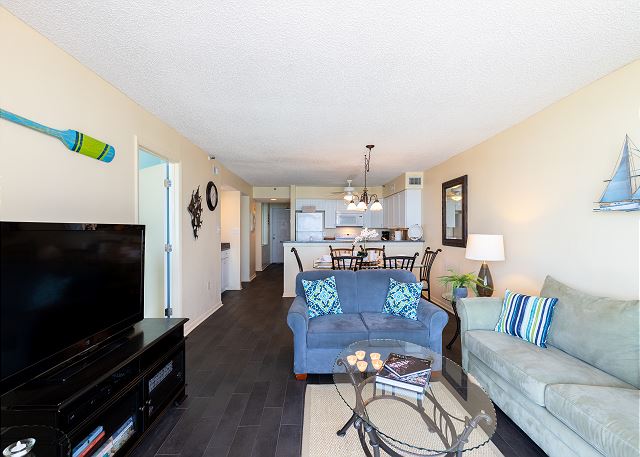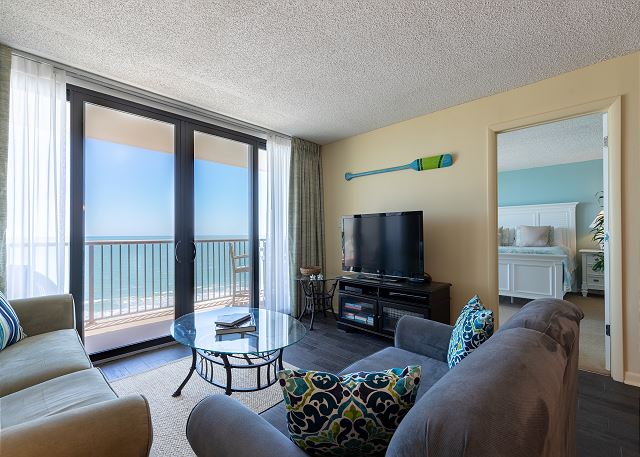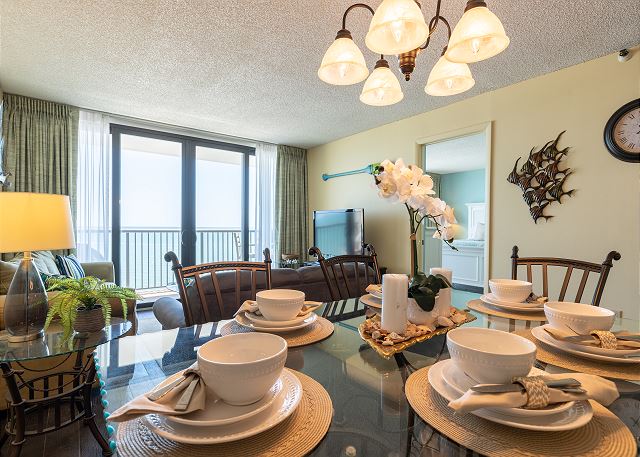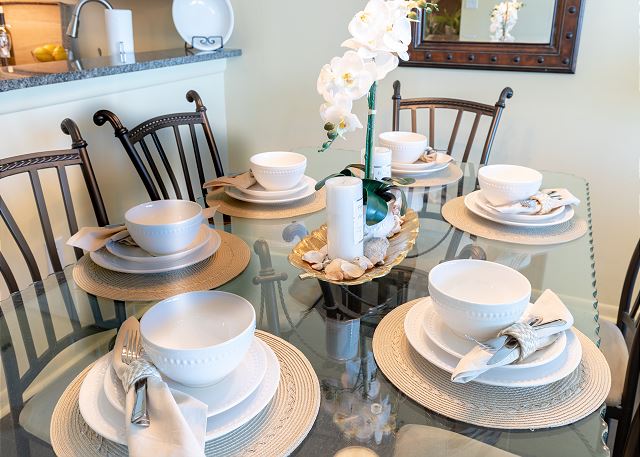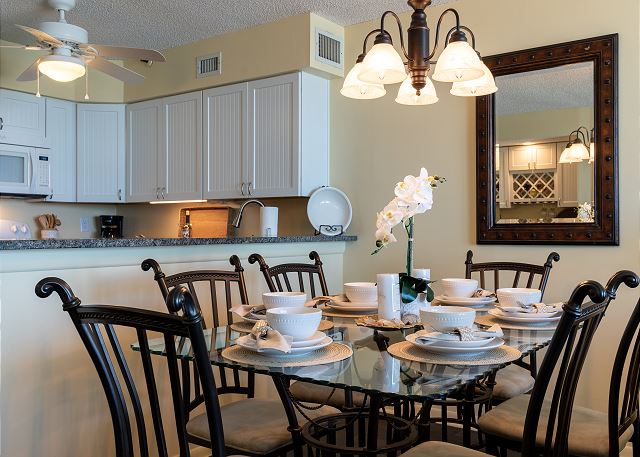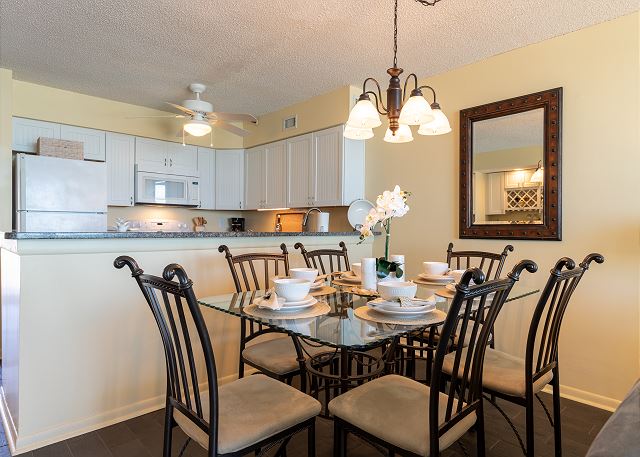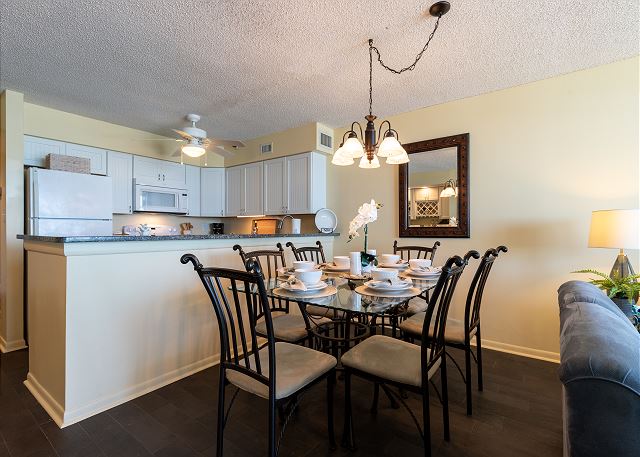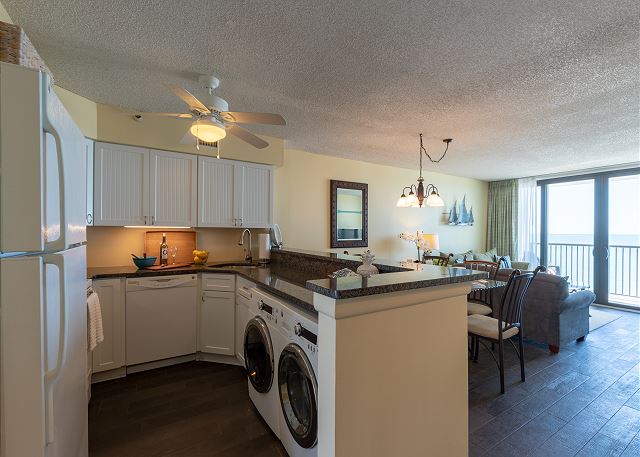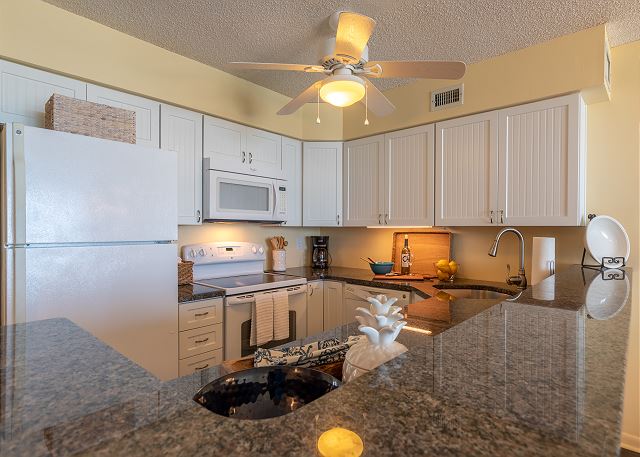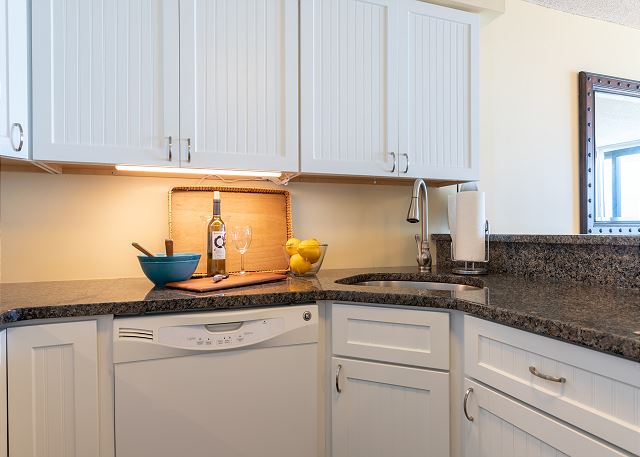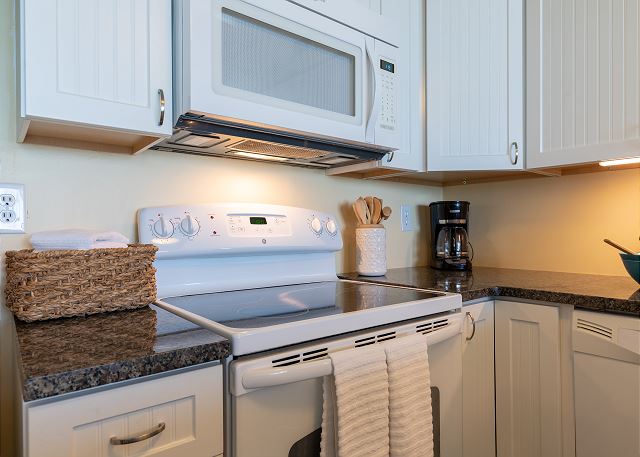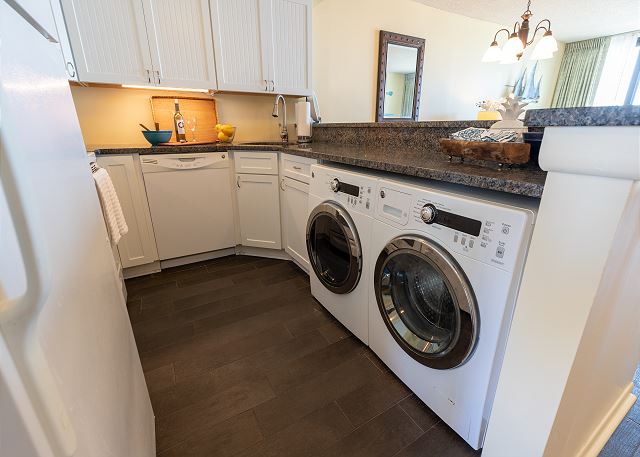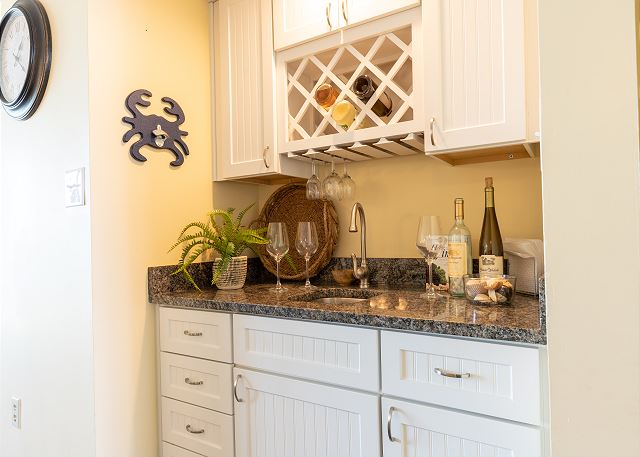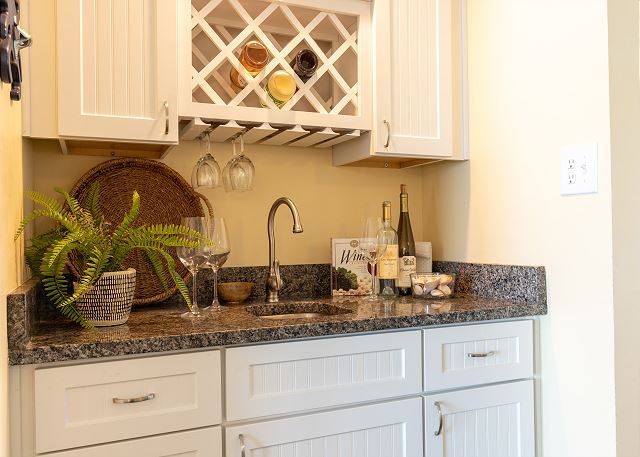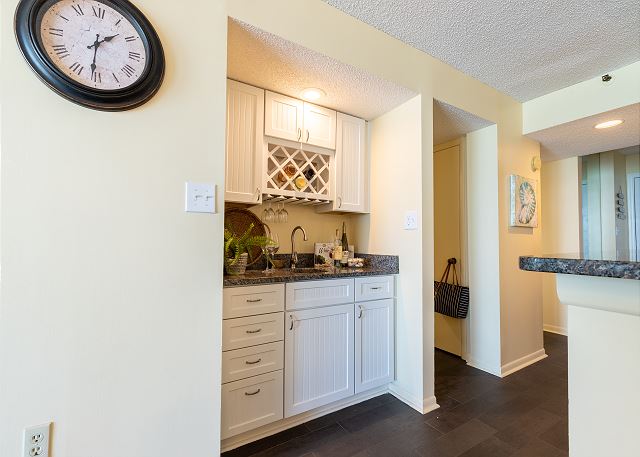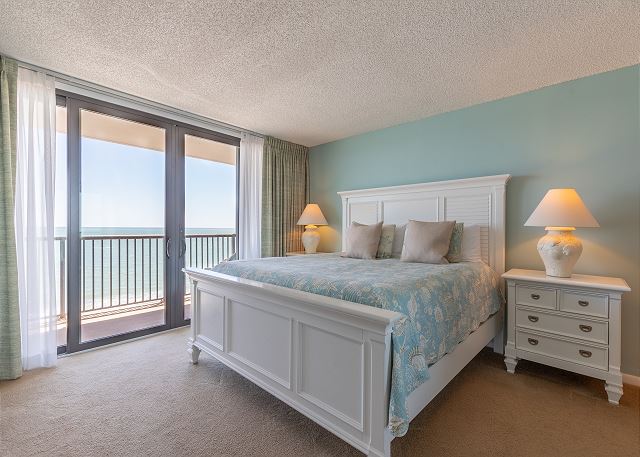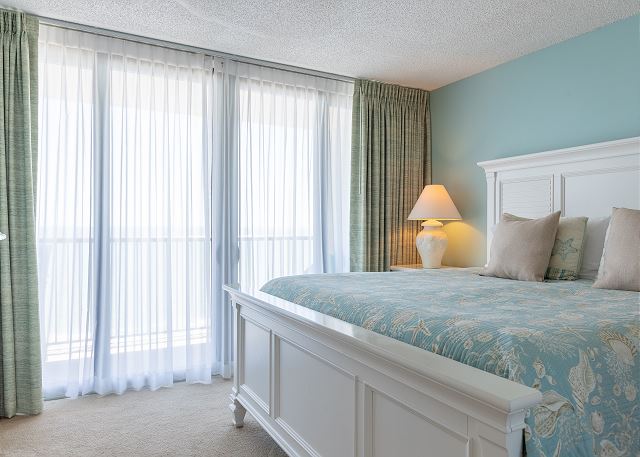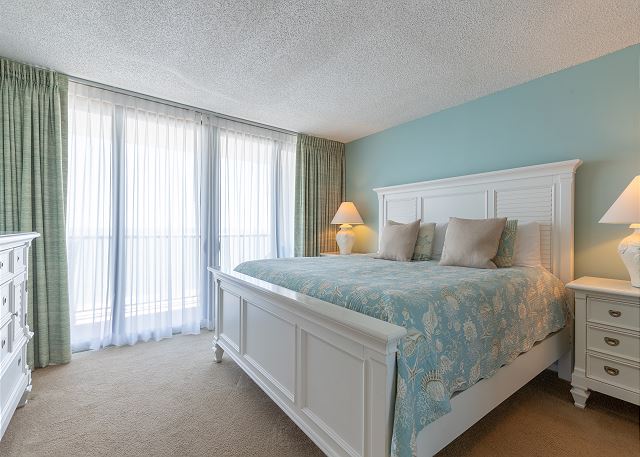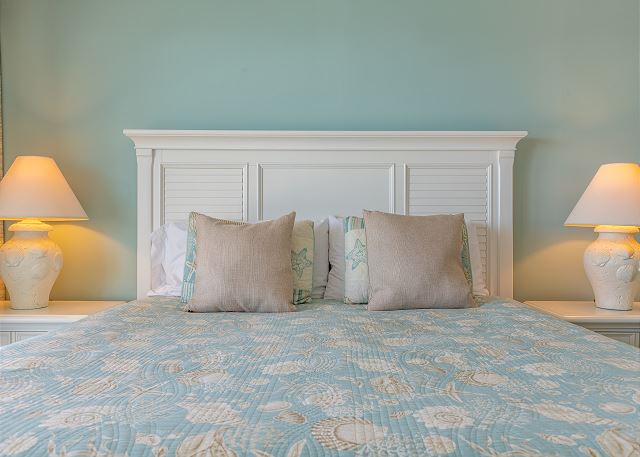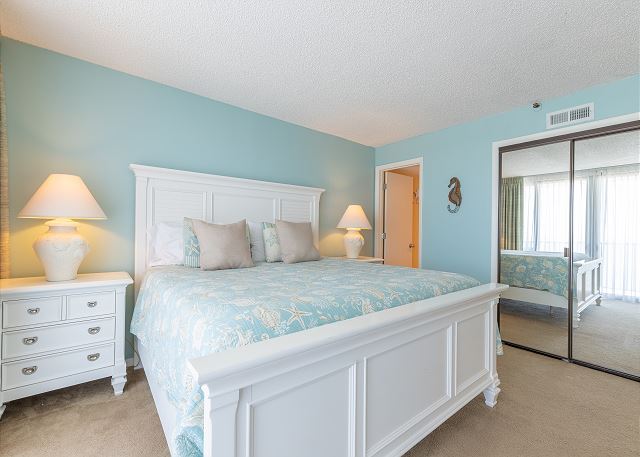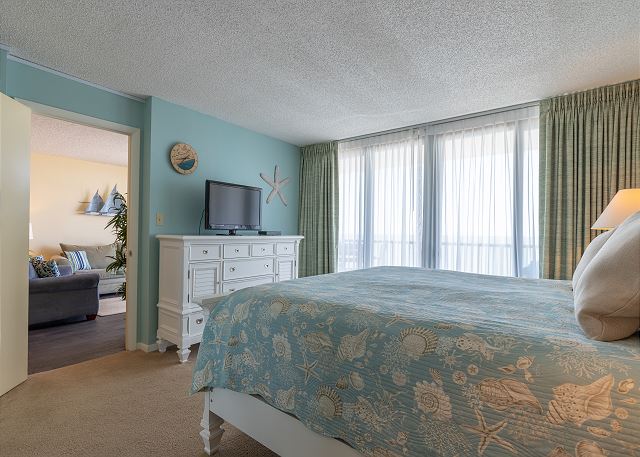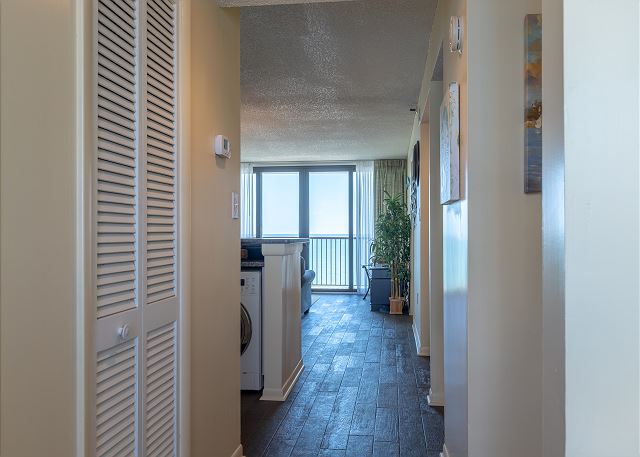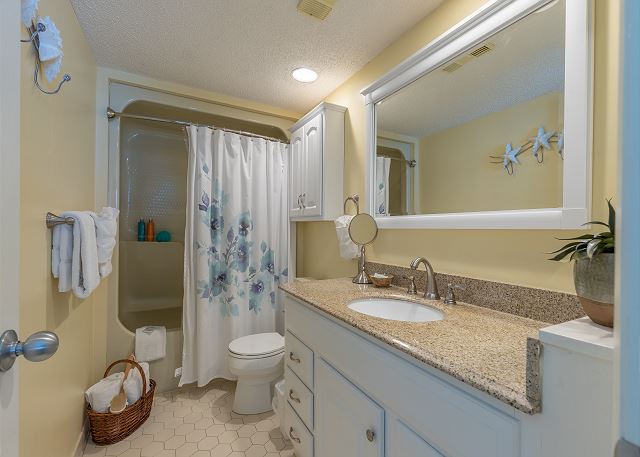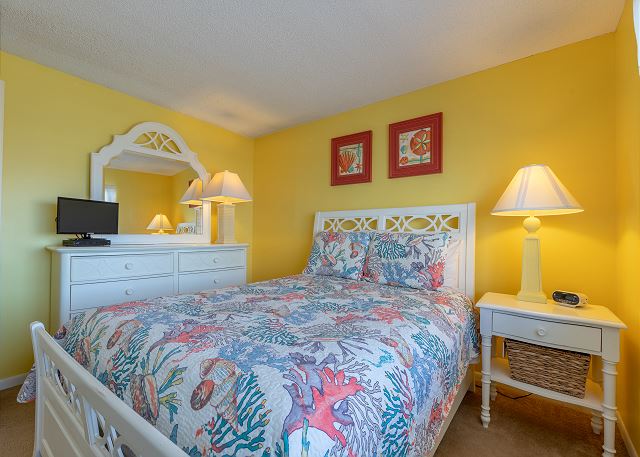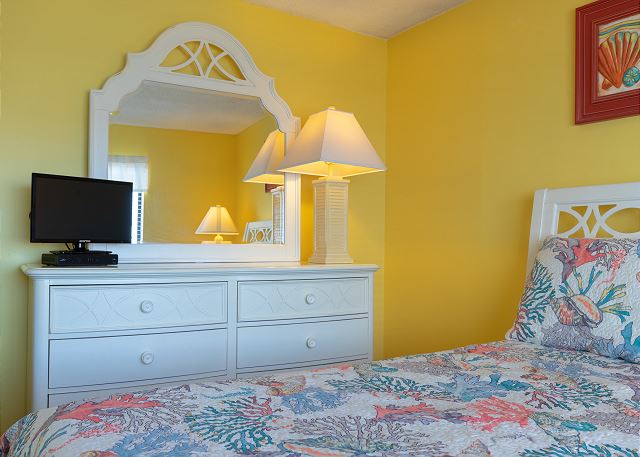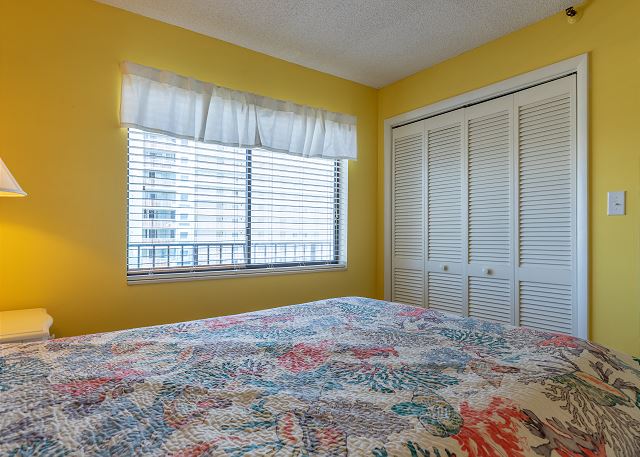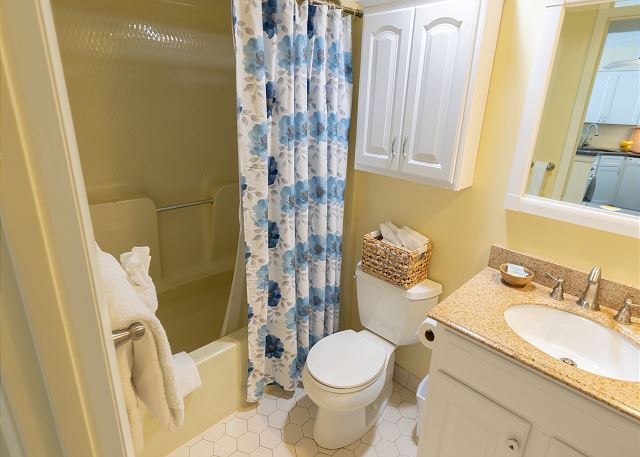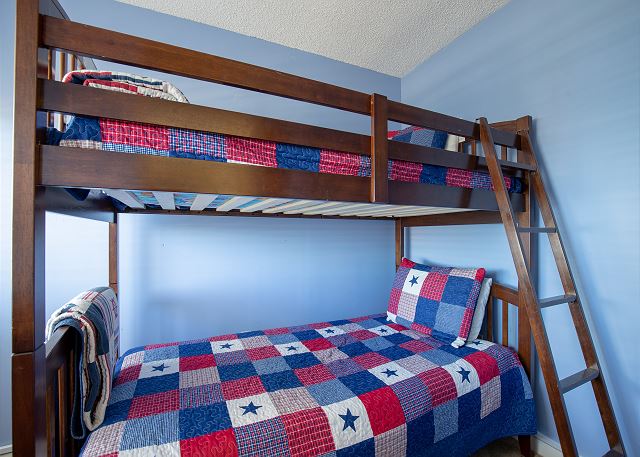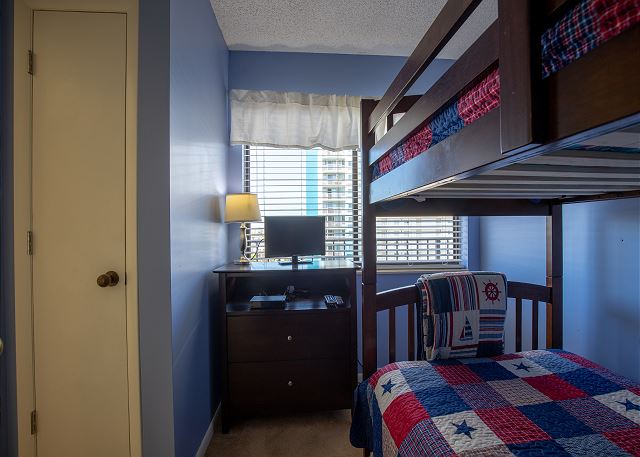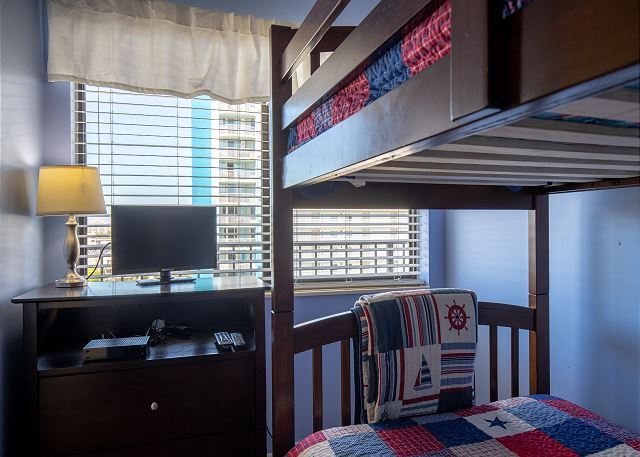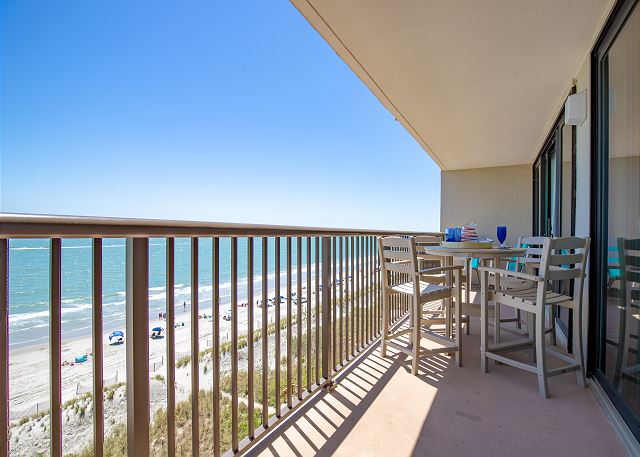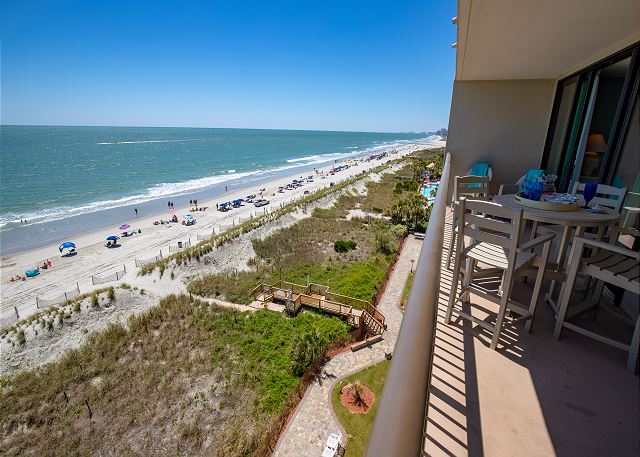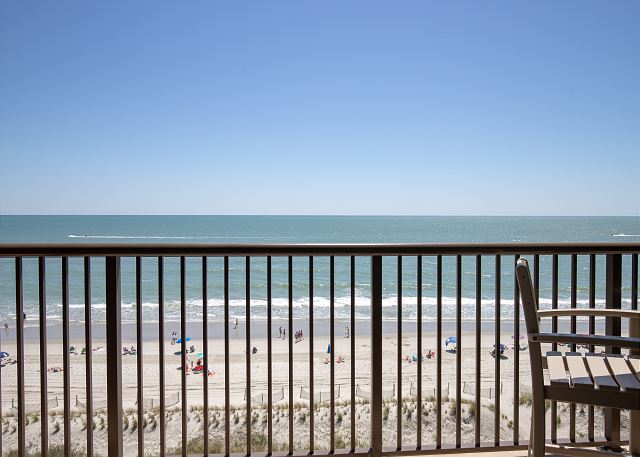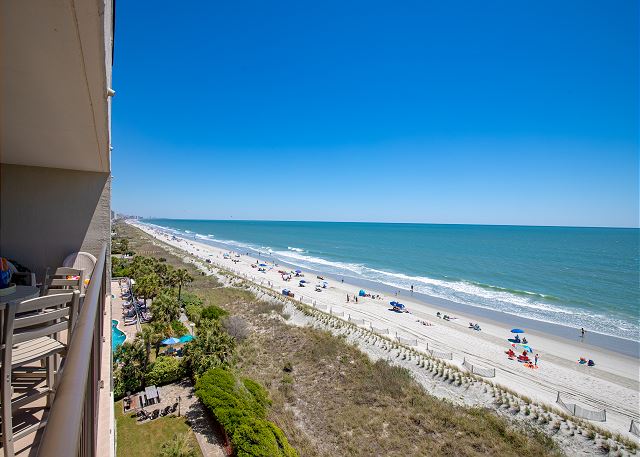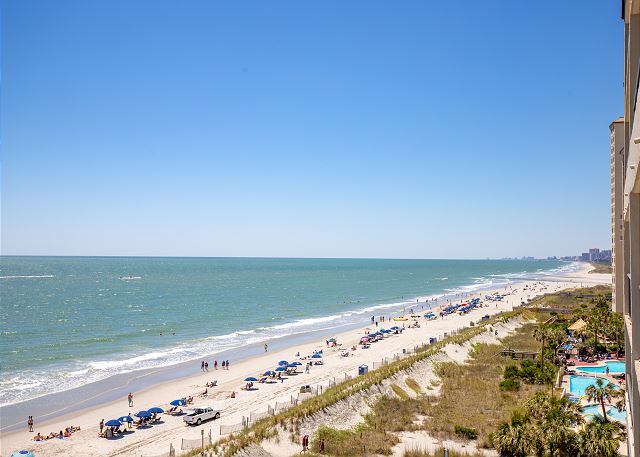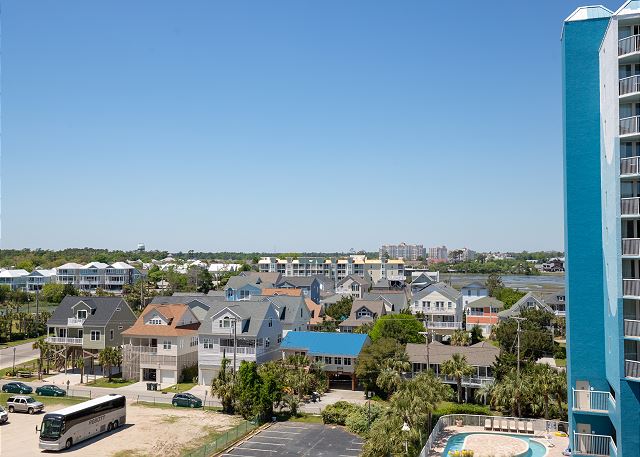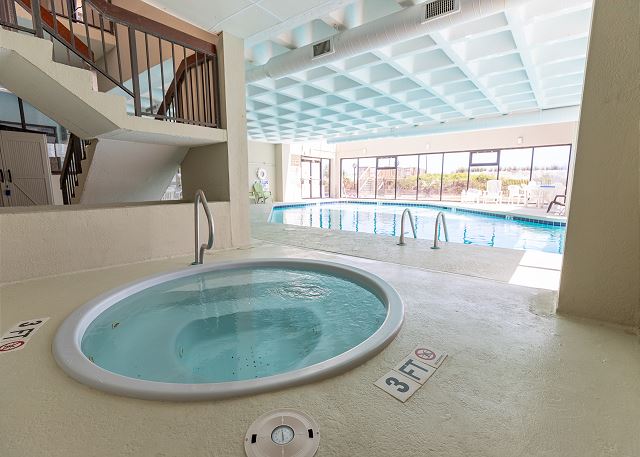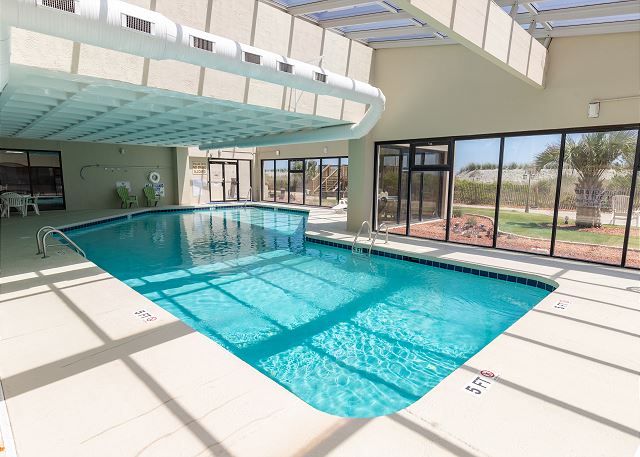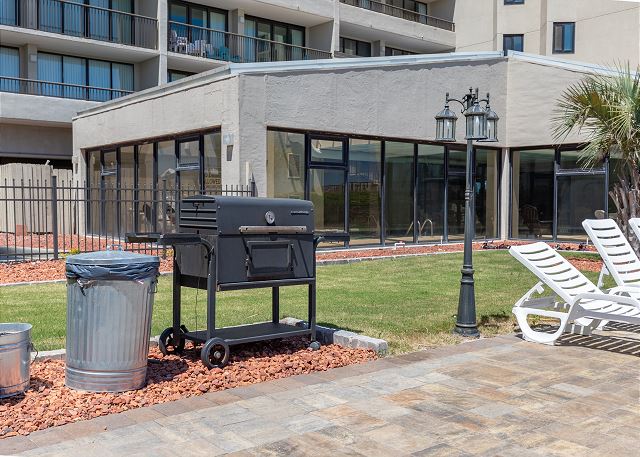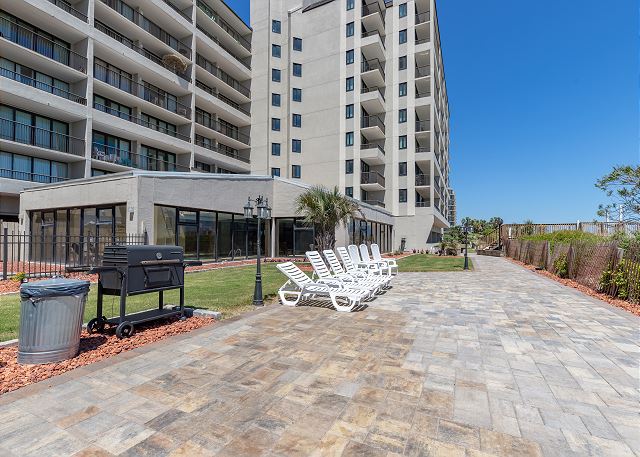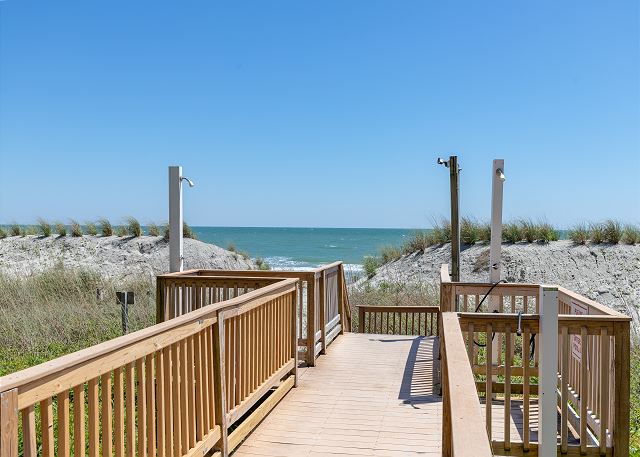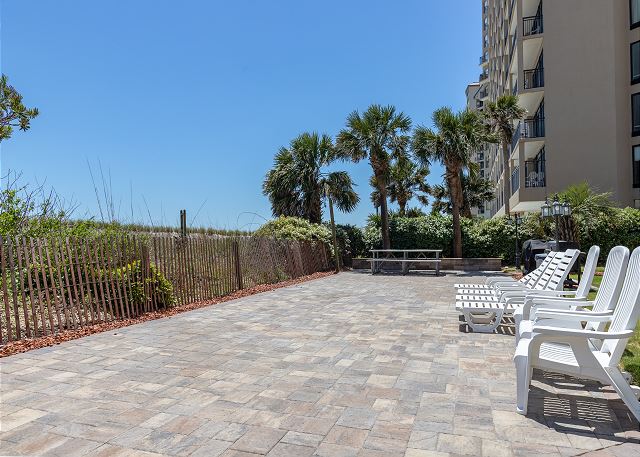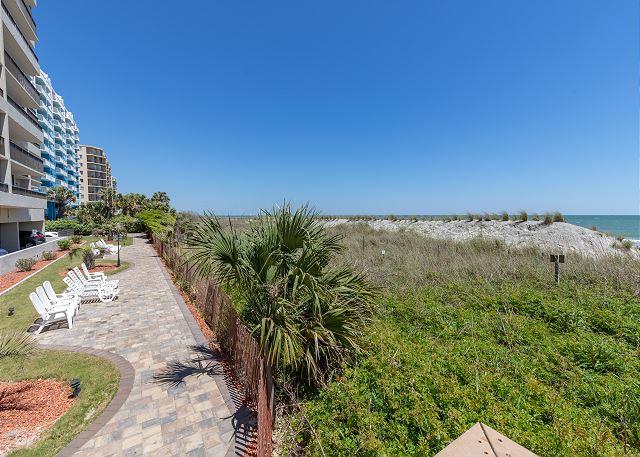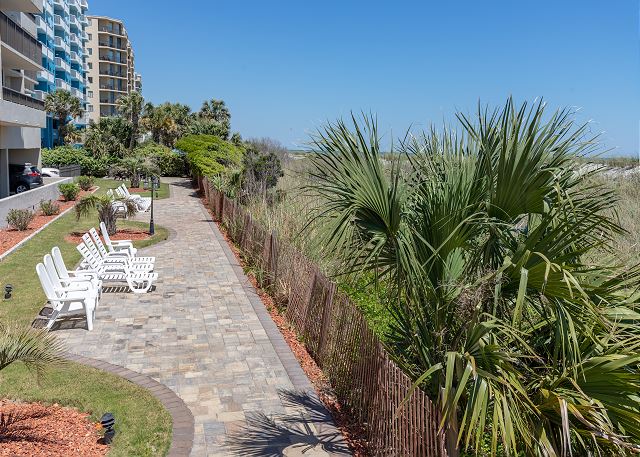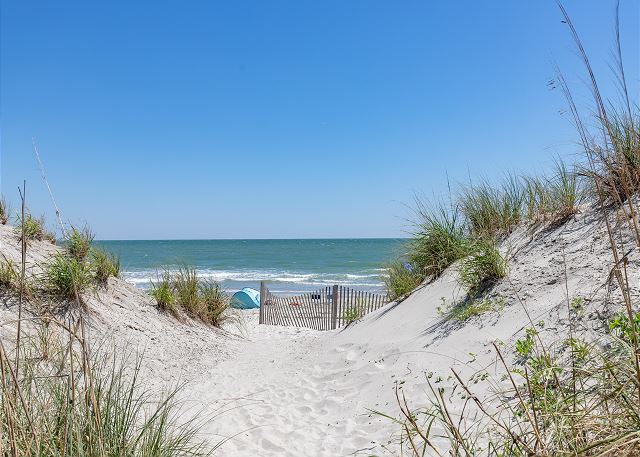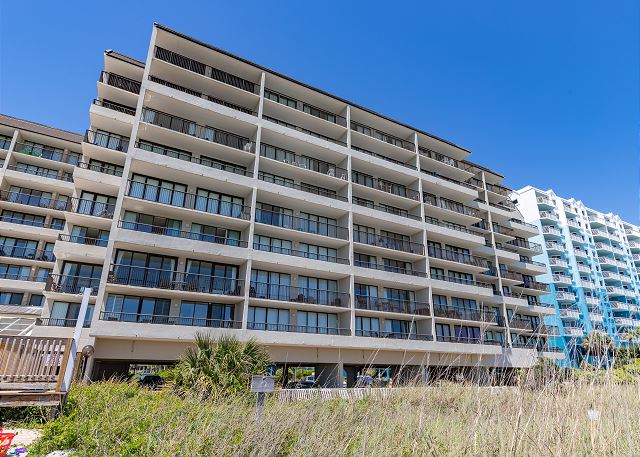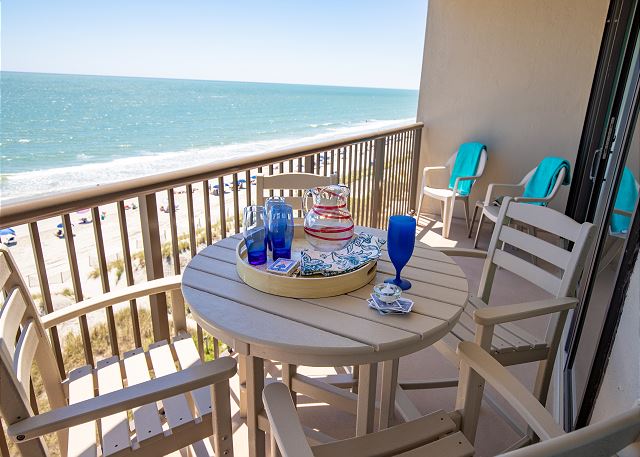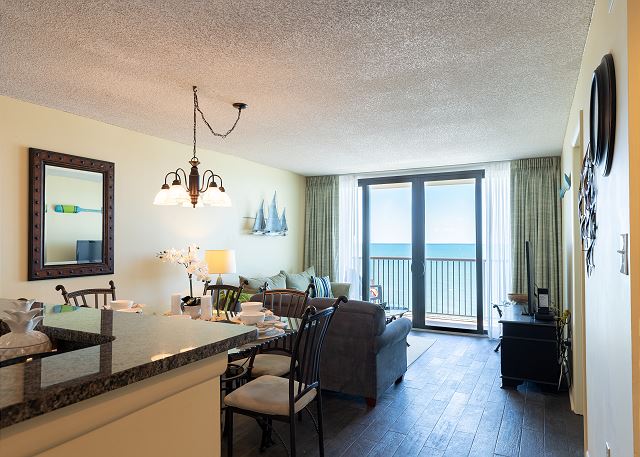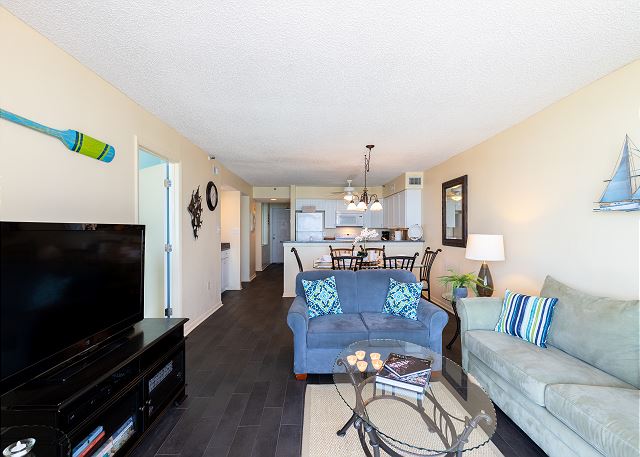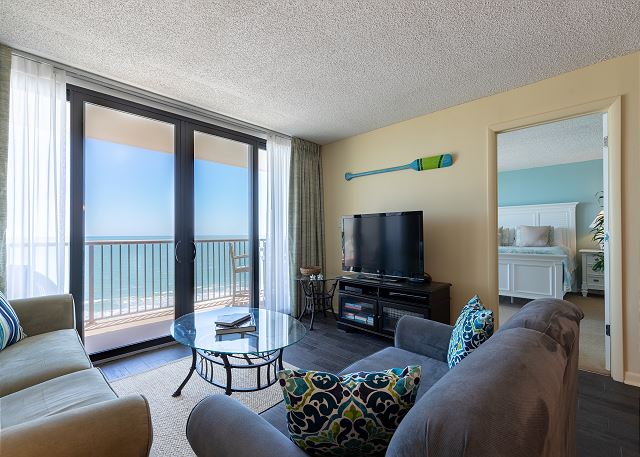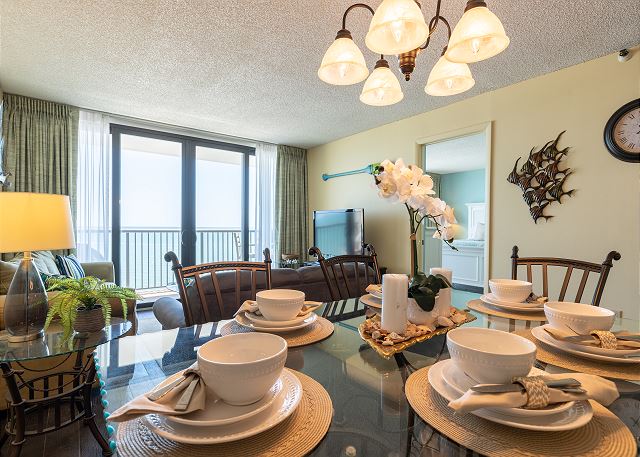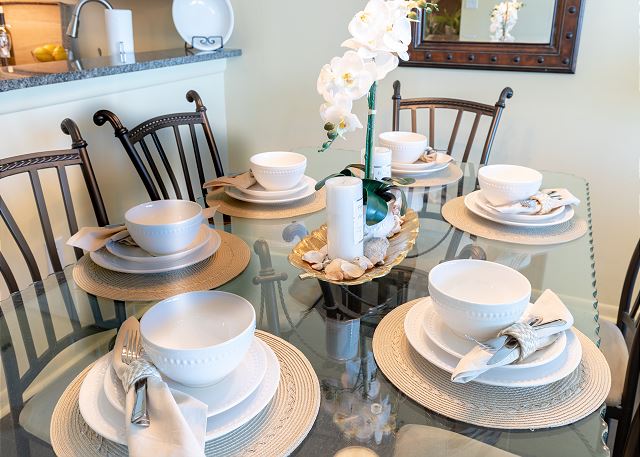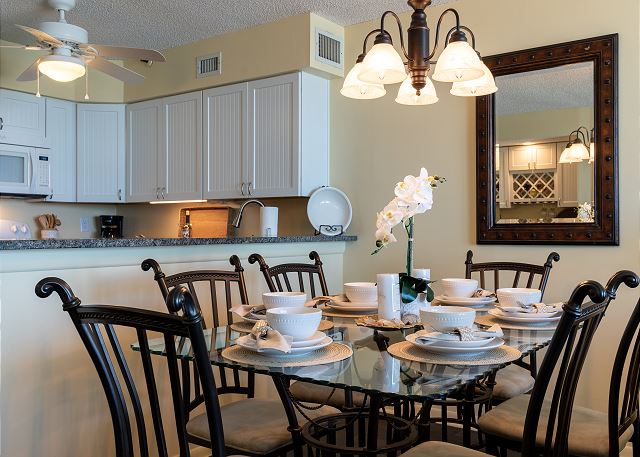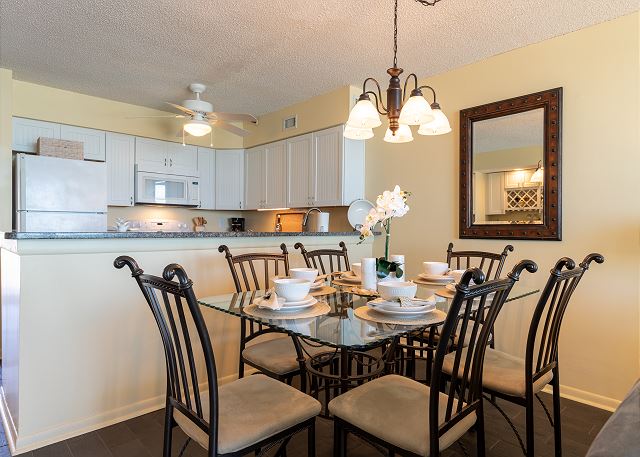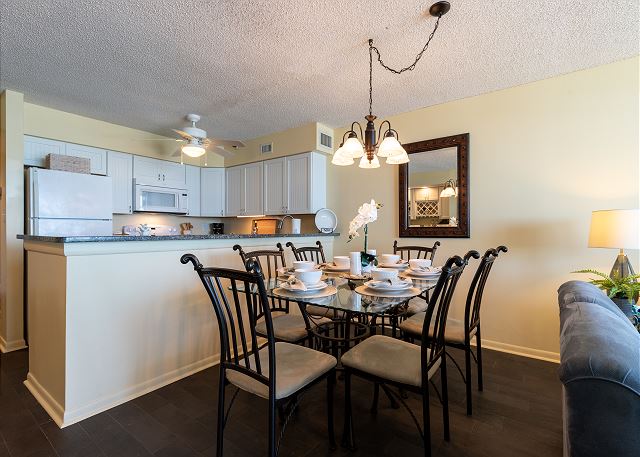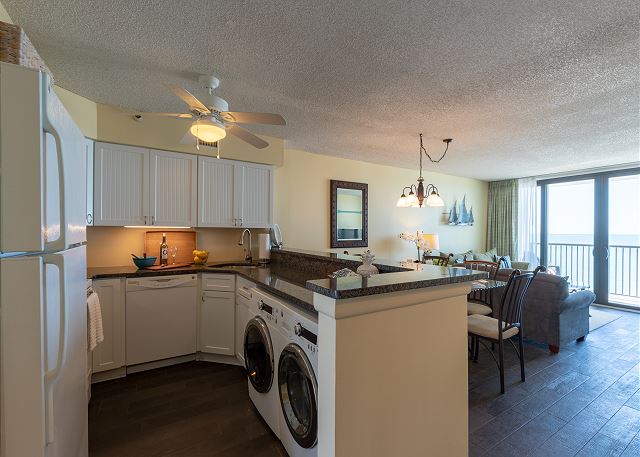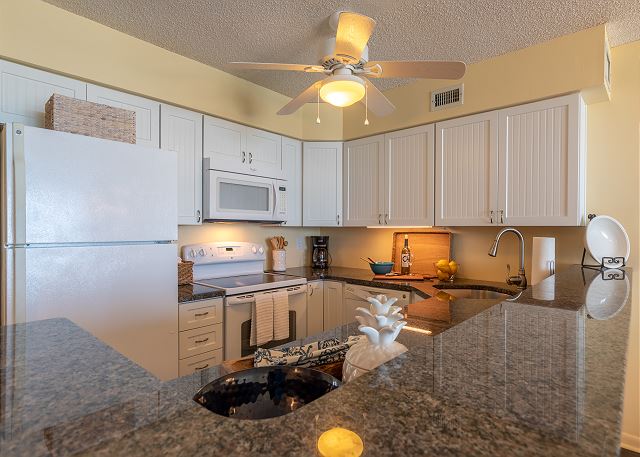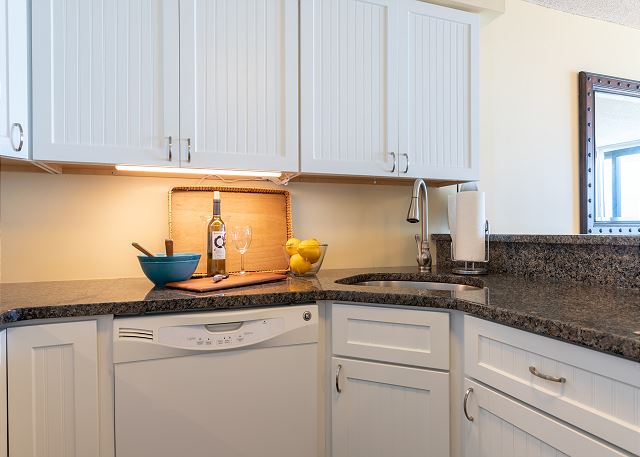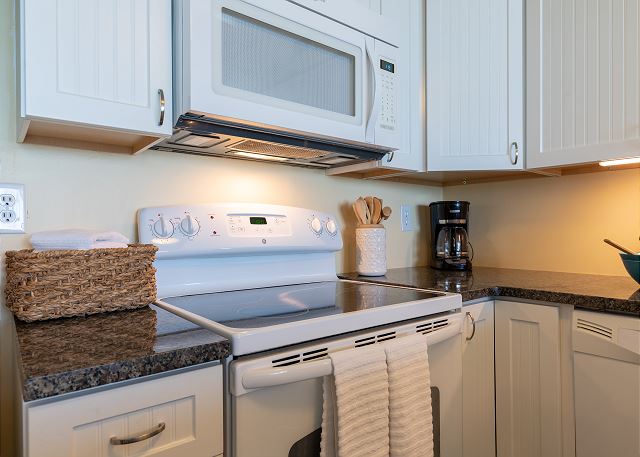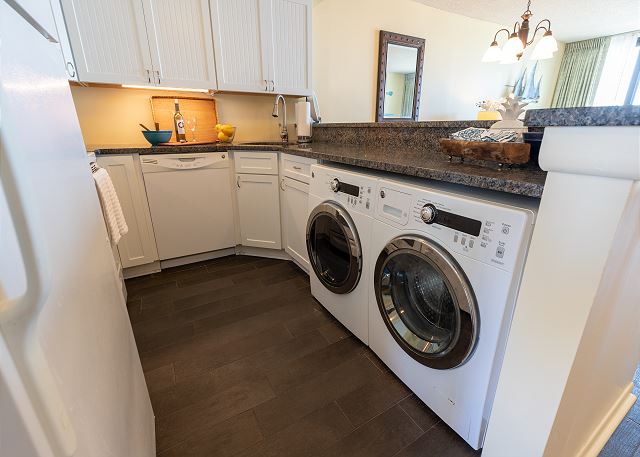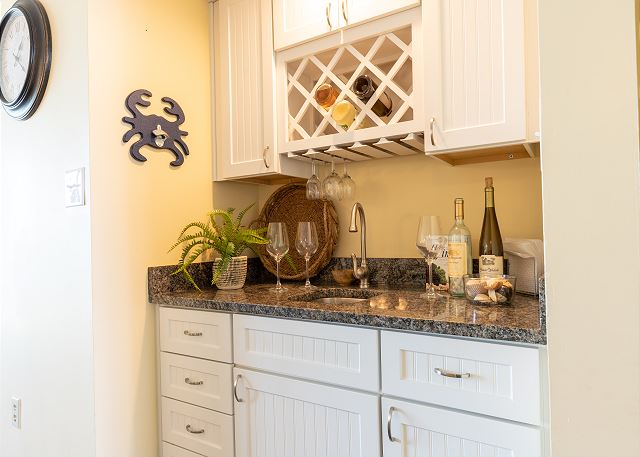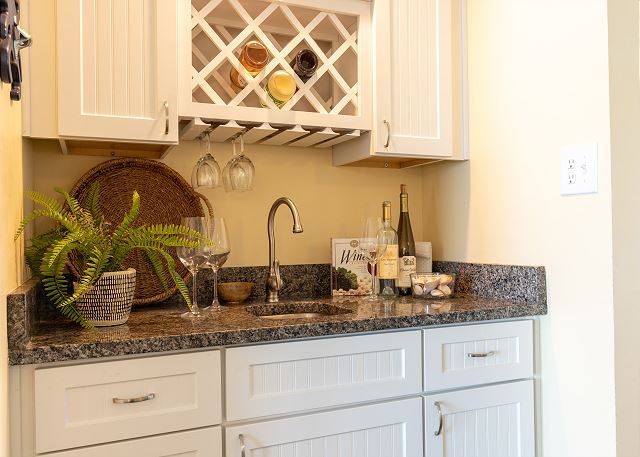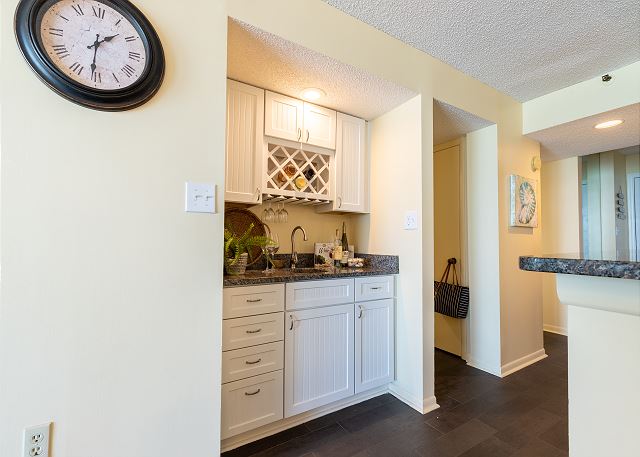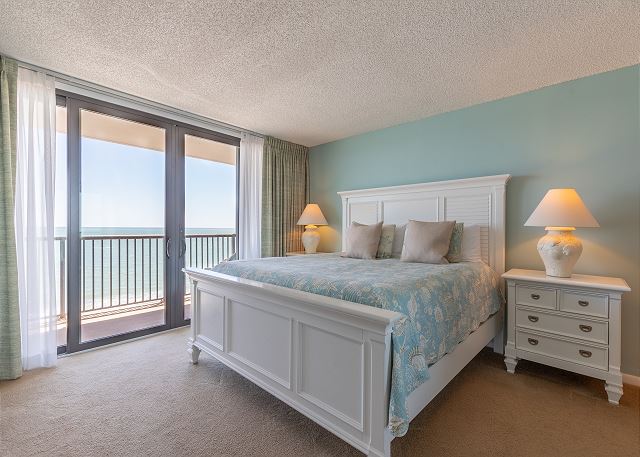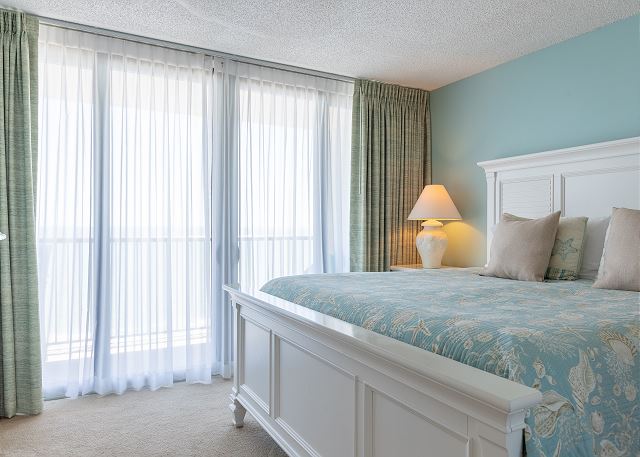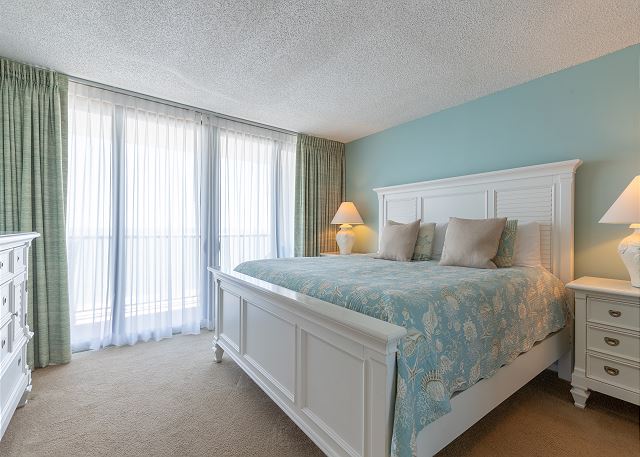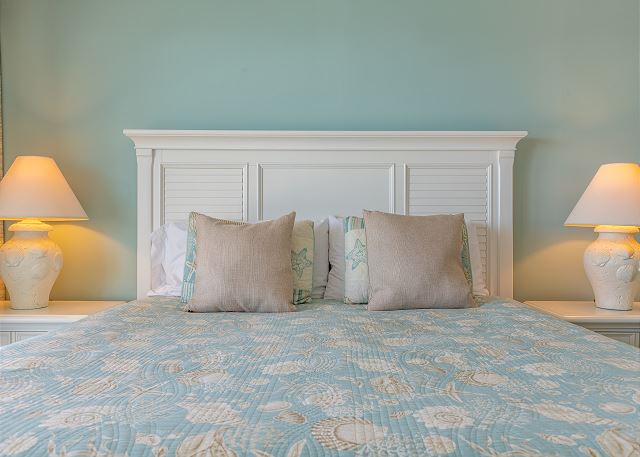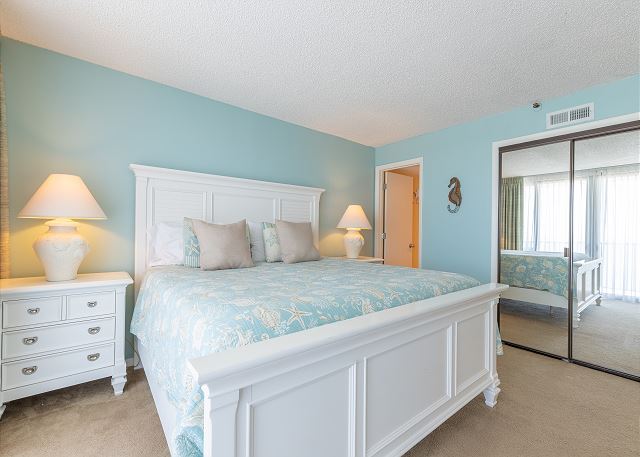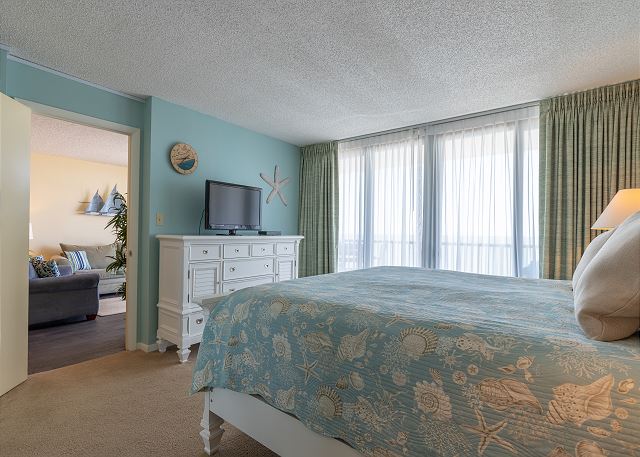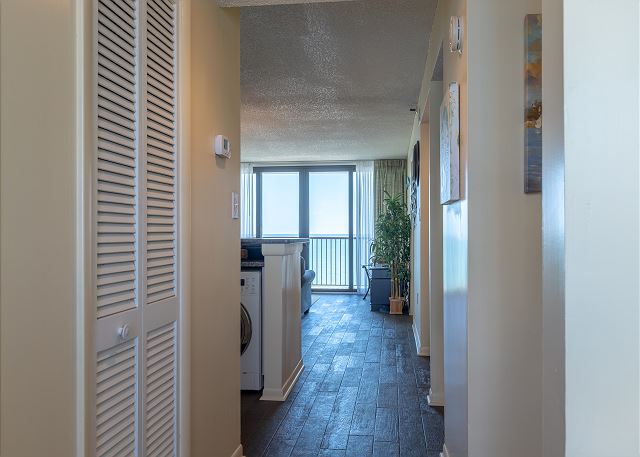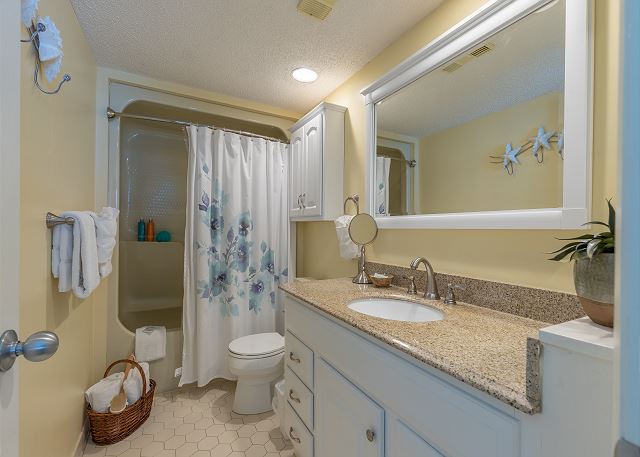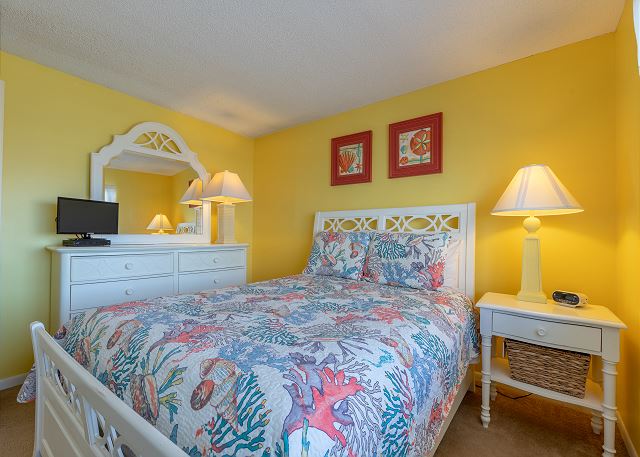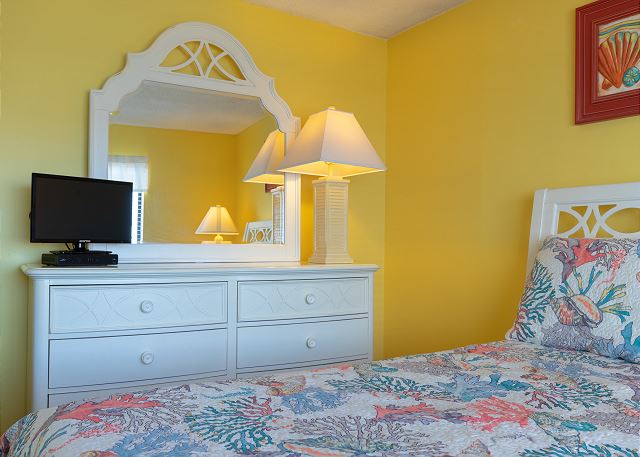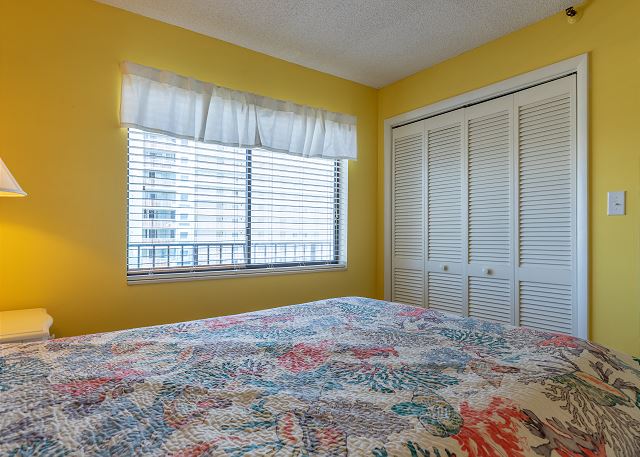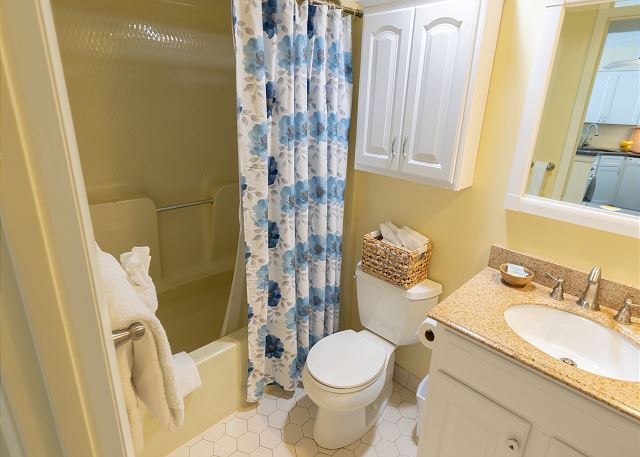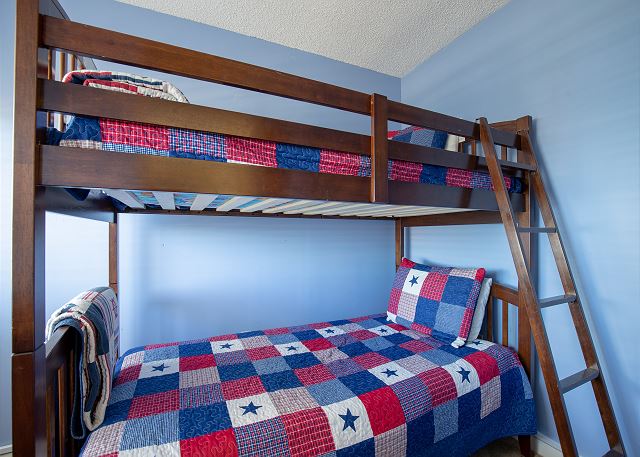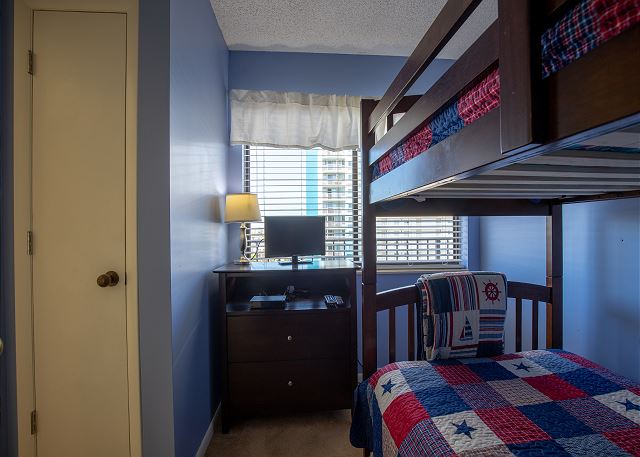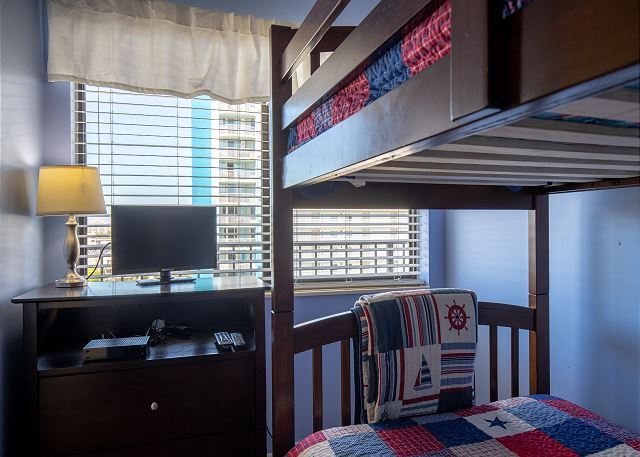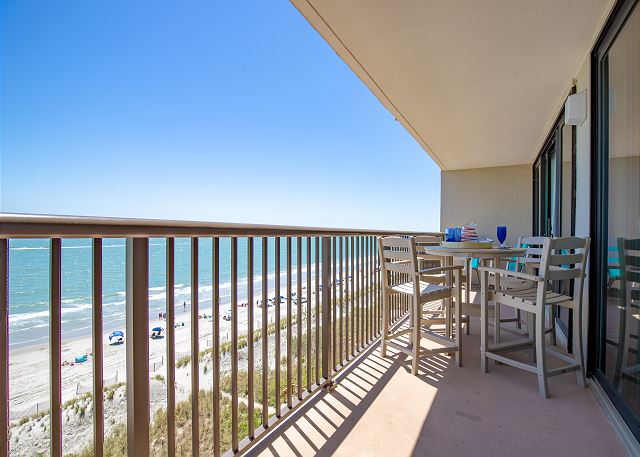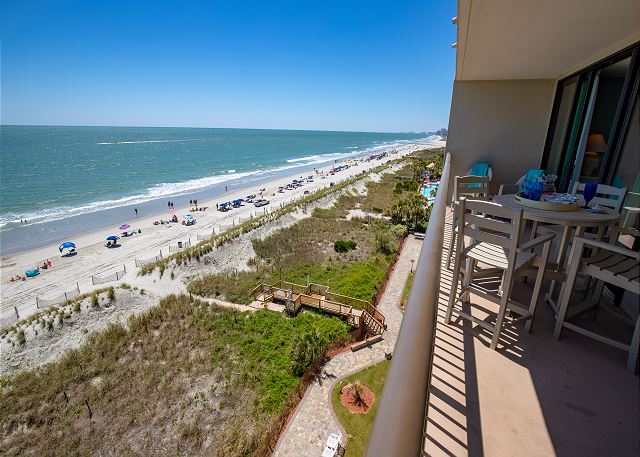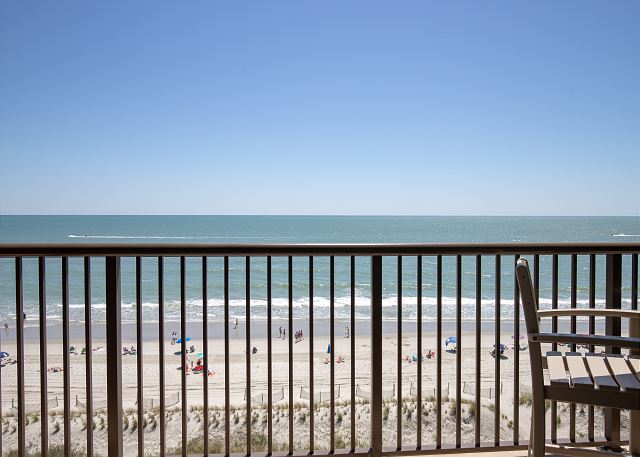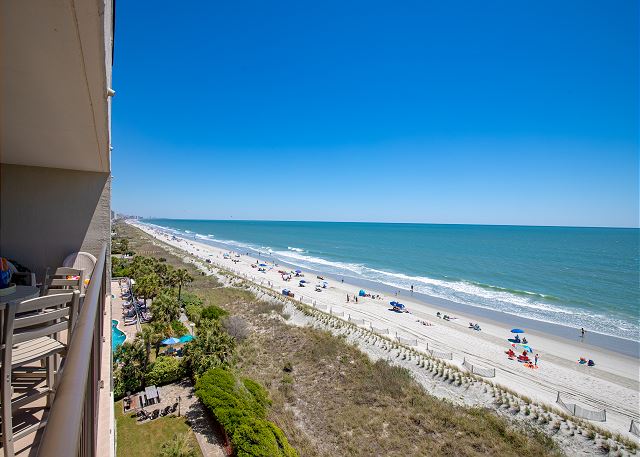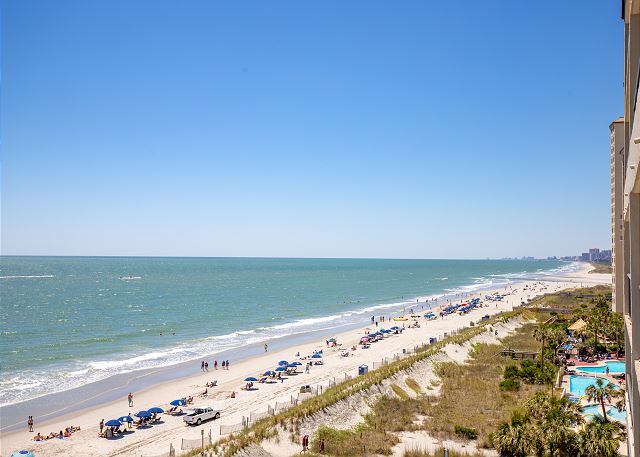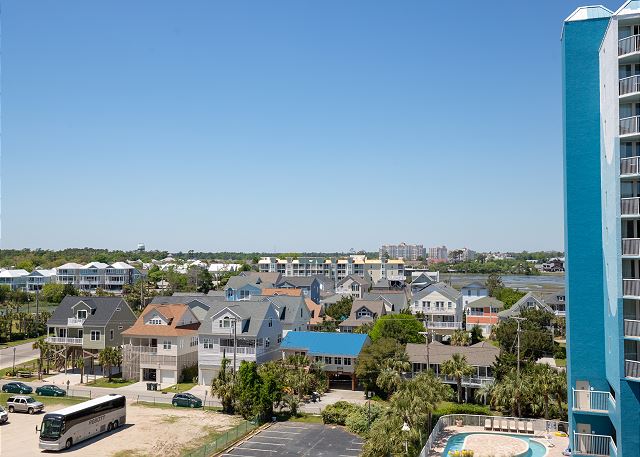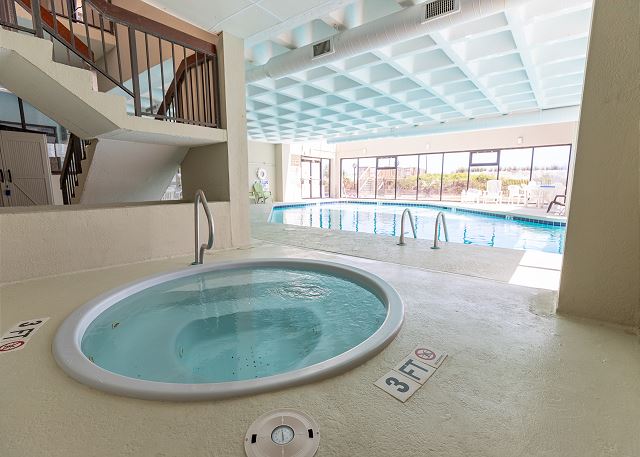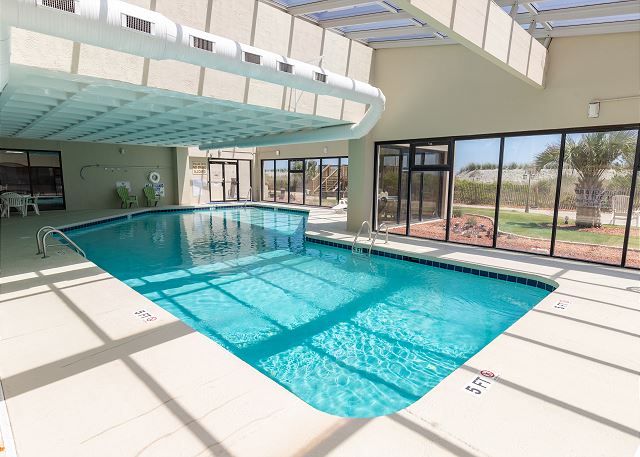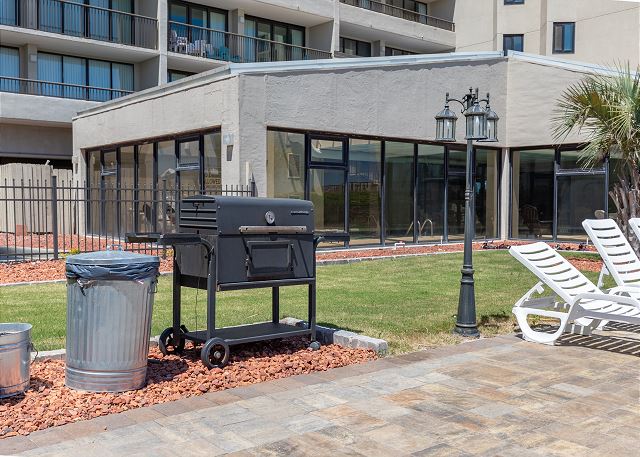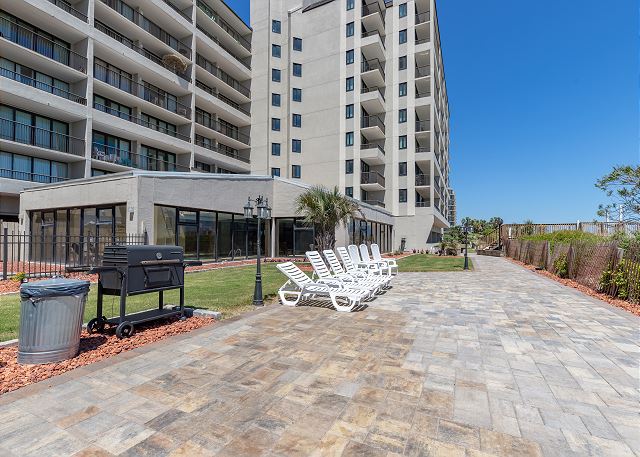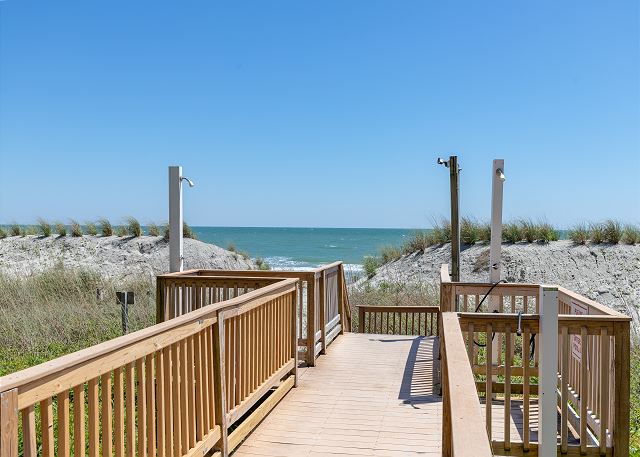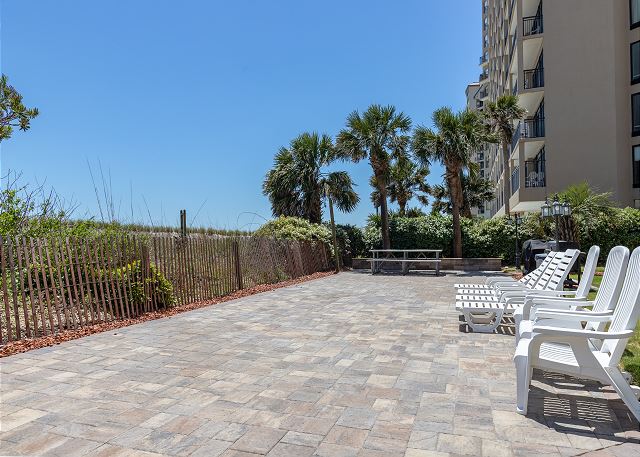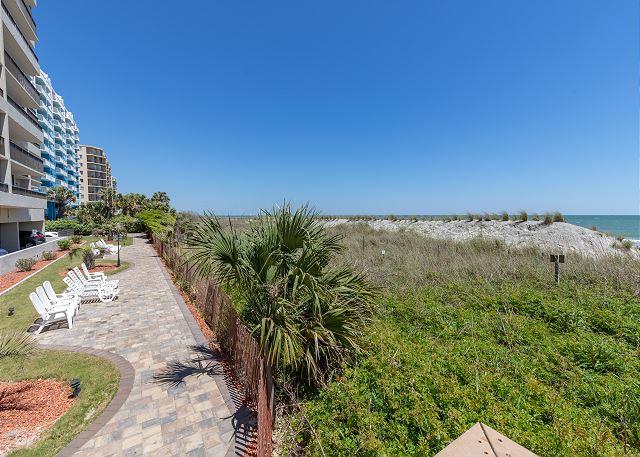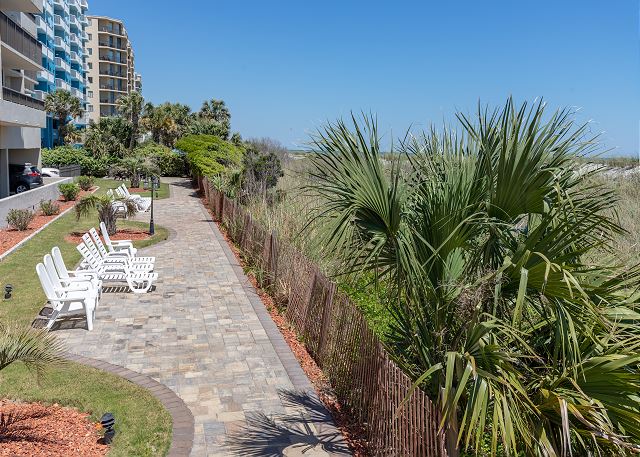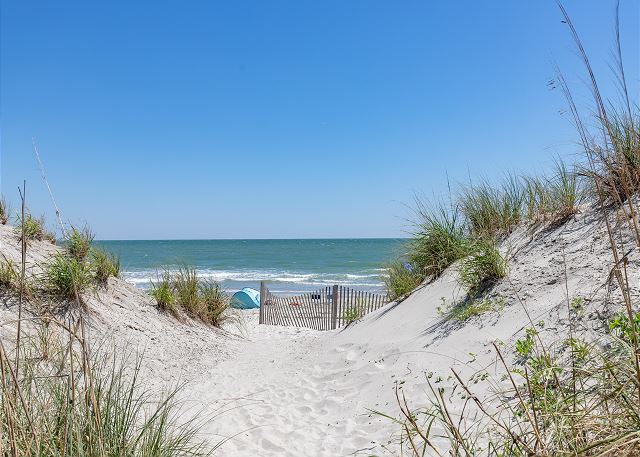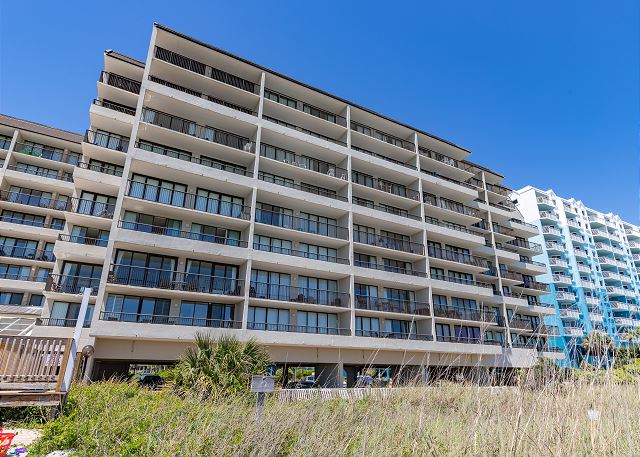 Description
Owner Direct Vacation Rentals in North Myrtle Beach welcomes you to your home away from home! ODVR SC is a local, family owned and operated rental agency - Smiling Faces and Beautiful Places - We want to welcome you to your best vacation rental!



Enjoy wonderful oceanfront views from this lovely 3 BR/2 BA condo, located on the 6th floor in Sea Winds resort.

The fully equipped kitchen is great for cooking and dining in, with seating for 6. New set of front loading washer & dryer for your convenience, with new, full-sized kitchen appliances.



Bedding is : 1 King in master, 1 Queen in BR 2, 2 Twins in BR 3(bunk beds) + Queen sofa sleeper in living room. 2 Flat screen TVS + 2 additional TVS are in bedrooms and living room, with DVD player as well. Living room has a sofa & love seat.



An indoor pool with outdoor sun deck are a nice feature of this property, as well as the picnic area and charcoal grill. You are just steps away from the dunes and beach, in the beautiful Windy Hill section of North Myrtle beach.



Sea Winds is within a 1/2 mile of Barefoot Landing shops and restaurants; over 120 stores, offering everything from ice cream to beachwear. Enjoy live theater at the Alabama Theatre and great concerts at the House of Blues. The white tiger show is within Barefoot Landing, and you may spend many evenings strolling through this complex, feeding the fish, turtles and ducks. There is something for everyone!



You may venture a little further South to the new Wonder Works (the upside down house) near Broadway at the Beach, Ripley's Aquarium, the IMAX Theater and hundreds of other attractions located there. Or locally, just a few blocks over is Barefoot Landing with over 60, specialty shops, beach stores, restaurants and attractions for the whole family to enjoy. Stroll thru this beautifully landscaped complex, and shop for jewelry, clothing, accessories, lots of beach items, and don't miss the black market mineral shoppe, specializing in real gemstone jewels, and inexpensive rocks and collectible stones.



Alligator Adventure will thrill kids of all ages, with alligator feeding times, hands on reptile shows, and 11 acres of wildlife viewing.



The Alabama Theater offers live theater productions every day of the week (in season), with talent nothing short of Broadway! The Carolina Opry, and Pirates Voyage, also has great family oriented shows
Calendar
September 2021

| S | M | T | W | T | F | S |
| --- | --- | --- | --- | --- | --- | --- |
| | | | 01 | 02 | 03 | 04 |
| 05 | 06 | 07 | 08 | 09 | 10 | 11 |
| 12 | 13 | 14 | 15 | 16 | 17 | 18 |
| 19 | 20 | 21 | 22 | 23 | 24 | 25 |
| 26 | 27 | 28 | 29 | 30 | | |
October 2021

| S | M | T | W | T | F | S |
| --- | --- | --- | --- | --- | --- | --- |
| | | | | | 01 | 02 |
| 03 | 04 | 05 | 06 | 07 | 08 | 09 |
| 10 | 11 | 12 | 13 | 14 | 15 | 16 |
| 17 | 18 | 19 | 20 | 21 | 22 | 23 |
| 24 | 25 | 26 | 27 | 28 | 29 | 30 |
| 31 | | | | | | |
November 2021

| S | M | T | W | T | F | S |
| --- | --- | --- | --- | --- | --- | --- |
| | 01 | 02 | 03 | 04 | 05 | 06 |
| 07 | 08 | 09 | 10 | 11 | 12 | 13 |
| 14 | 15 | 16 | 17 | 18 | 19 | 20 |
| 21 | 22 | 23 | 24 | 25 | 26 | 27 |
| 28 | 29 | 30 | | | | |
December 2021

| S | M | T | W | T | F | S |
| --- | --- | --- | --- | --- | --- | --- |
| | | | 01 | 02 | 03 | 04 |
| 05 | 06 | 07 | 08 | 09 | 10 | 11 |
| 12 | 13 | 14 | 15 | 16 | 17 | 18 |
| 19 | 20 | 21 | 22 | 23 | 24 | 25 |
| 26 | 27 | 28 | 29 | 30 | 31 | |
January 2022

| S | M | T | W | T | F | S |
| --- | --- | --- | --- | --- | --- | --- |
| | | | | | | 01 |
| 02 | 03 | 04 | 05 | 06 | 07 | 08 |
| 09 | 10 | 11 | 12 | 13 | 14 | 15 |
| 16 | 17 | 18 | 19 | 20 | 21 | 22 |
| 23 | 24 | 25 | 26 | 27 | 28 | 29 |
| 30 | 31 | | | | | |
February 2022

| S | M | T | W | T | F | S |
| --- | --- | --- | --- | --- | --- | --- |
| | | 01 | 02 | 03 | 04 | 05 |
| 06 | 07 | 08 | 09 | 10 | 11 | 12 |
| 13 | 14 | 15 | 16 | 17 | 18 | 19 |
| 20 | 21 | 22 | 23 | 24 | 25 | 26 |
| 27 | 28 | | | | | |
March 2022

| S | M | T | W | T | F | S |
| --- | --- | --- | --- | --- | --- | --- |
| | | 01 | 02 | 03 | 04 | 05 |
| 06 | 07 | 08 | 09 | 10 | 11 | 12 |
| 13 | 14 | 15 | 16 | 17 | 18 | 19 |
| 20 | 21 | 22 | 23 | 24 | 25 | 26 |
| 27 | 28 | 29 | 30 | 31 | | |
April 2022

| S | M | T | W | T | F | S |
| --- | --- | --- | --- | --- | --- | --- |
| | | | | | 01 | 02 |
| 03 | 04 | 05 | 06 | 07 | 08 | 09 |
| 10 | 11 | 12 | 13 | 14 | 15 | 16 |
| 17 | 18 | 19 | 20 | 21 | 22 | 23 |
| 24 | 25 | 26 | 27 | 28 | 29 | 30 |
May 2022

| S | M | T | W | T | F | S |
| --- | --- | --- | --- | --- | --- | --- |
| 01 | 02 | 03 | 04 | 05 | 06 | 07 |
| 08 | 09 | 10 | 11 | 12 | 13 | 14 |
| 15 | 16 | 17 | 18 | 19 | 20 | 21 |
| 22 | 23 | 24 | 25 | 26 | 27 | 28 |
| 29 | 30 | 31 | | | | |
June 2022

| S | M | T | W | T | F | S |
| --- | --- | --- | --- | --- | --- | --- |
| | | | 01 | 02 | 03 | 04 |
| 05 | 06 | 07 | 08 | 09 | 10 | 11 |
| 12 | 13 | 14 | 15 | 16 | 17 | 18 |
| 19 | 20 | 21 | 22 | 23 | 24 | 25 |
| 26 | 27 | 28 | 29 | 30 | | |
July 2022

| S | M | T | W | T | F | S |
| --- | --- | --- | --- | --- | --- | --- |
| | | | | | 01 | 02 |
| 03 | 04 | 05 | 06 | 07 | 08 | 09 |
| 10 | 11 | 12 | 13 | 14 | 15 | 16 |
| 17 | 18 | 19 | 20 | 21 | 22 | 23 |
| 24 | 25 | 26 | 27 | 28 | 29 | 30 |
| 31 | | | | | | |
August 2022

| S | M | T | W | T | F | S |
| --- | --- | --- | --- | --- | --- | --- |
| | 01 | 02 | 03 | 04 | 05 | 06 |
| 07 | 08 | 09 | 10 | 11 | 12 | 13 |
| 14 | 15 | 16 | 17 | 18 | 19 | 20 |
| 21 | 22 | 23 | 24 | 25 | 26 | 27 |
| 28 | 29 | 30 | 31 | | | |
Available
Unavailable
Check-In Only
Check-Out Only
Seasonal Rates
| Date Range | Daily | Weekly | Monthly |
| --- | --- | --- | --- |
* Seasonal rates are only estimates and do not reflect taxes or additional fees.
Location
Guest Reviews of
Sea Winds Unit #604
North Myrtle Beach, SC
---
Vacation Rental Reviews by
stars based on
Will continue to stay here!!
Review by
Kristina M.
This is the second time that I have used this rental property. The location is amazing with oceanfront views. It has everything you could need inside to feel like you are at home during your stay.
5 out of 5 stars
2021 Vacation
Review by
I was happy to get phone calls from people instead of a computer automated system. It is nice to be able to talk to a person who can help answer your questions. Friendly and informative people.
4 out of 5 stars
Manager Response:
Hi, Rhonda. We thank you kindly for this review, and we are glad our team was able to provide great customer service as that's what we are here to do! Come back and see us for your next beach vacation.
Seawinds #604 at North Myrtle Beach
Review by
Larry H.
This condo is located in an area of North Myrtle Beach that is close to Barefoot Landing and just far enough away from the crowded part of the Grand Strand that makes it very attractive to families and seniors. Being right on the beach is great and the views are spectacular, The condo itself is so nice and well appointed that you genuinely feel at home. We love everything here and highly recommend it to everyone!
5 out of 5 stars
Manager Response:
Thank you for the kind words in your review. Your testament is just what other travelers need to know to make their decision about this great condo. Thanks for sharing the good news. We look forward to your return.
Wonderful vacation made simple@
Review by
Donna C.
Tracey at Owner Direct was amazing. So helpful...great recommendations..went above & beyond!
5 out of 5 stars
Manager Response:
We are so lucky to have Tracy on our team, and she will be over the moon knowing she helped make your stay memorable! Looking forward to your next visit with us at Owner Direct Vacation Rentals!
30 days by the sea, by the sea, by the BEAUTIFUL SEA!!!!!
Review by
The property management co. was great Everyone very friendly and helpful. Location is perfect. Easy access to restaurants, shopping , entertainment and best of all just steps from the ocean. Beds very comfortable, Sheets towels etc furnished were clean Sitting room couches' springs are shot....but who stays inside with the Atlantic just outside????Would love to visit again!!! Thanks for a great month!
5 out of 5 stars
Manager Response:
Thank you for that nice review. We appreciate the personal compliments here at the management office. We are delighted to know that you had a great stay! Even since your departure the owner has been working hard in the past two weeks to make fresh updates and improvements that you will appreciate for your next stay. In fact, the sofa cushions have been re-stuffed and steam cleaned for the season. There is also a new patio set to enjoy that big BEAUTIFUL SEA you mentioned!! The Sea Winds complex is located in the heart of Windy Hill Beach so everything your heart could desire is within a 5 minute drive; from restaurants, to shopping, to local attractions for the kids. BareFoot Landing is the hot spot for young and old. Thanks you again for choosing to stay with ODVR and at Sea Winds #604. We hope we have earned your loyalty!
VBRO 373701 Sea Winds 604
Review by
Richard M.
Million dollar view, good beach access. Teeny parking places. Only one elevator working most of the time (fun on checkout day). Please put a table on deck to utilize gorgeous view. Minimally clean, highspots only. Needs upgrading for the $$.
3 out of 5 stars
Manager Response:
Thank you for your review on this condo. We would have liked to hear from you, during your stay, to promptly correct any issues with cleanliness at the property. ODVR and the owner do take both compliments and critiques as a means to improve our services and your guest experience. We hope that the wonderful ocean views did make up for some of the usual parking and elevator concerns -- We hear this during the summer regarding every condo complex up and down the Grand Strand. Thank you for staying with us and please reach back to us in the future for another chance to make a better impression.
Perfect Comfortable Stay with great beach views
Review by
Jonathan B.
We really enjoyed our stay at unit #604 Sea winds. Everything was clean and comfortable when we arrived. Great access to the beach and a nice pool the kids enjoyed. Would stay there again.
5 out of 5 stars
Manager Response:
Sea Winds in Windy Hill, is just the right place to provide what every family is looking for and we think you mentioned exactly what we would want guests to know!!! Thank you for taking a minute to offer the thoughtful review and the owner will be delighted to get top scores for their condo. Many happy returns!!!!
Great Family Vacation
Review by
Regina F.
Great family vacation. Would rent again.
4 out of 5 stars
Manager Response:
Thank you for visiting with us Regina, and thank you for taking the time to complete our review. Sea Winds #604 is a beautiful condo with amazing ocean views and we are glad that you had a great vacation there. Thank you again for staying with us and we really hope you will come and join us again. Sincerely, Your Owner Direct Vacation Team
Contact Us