The Mauna Lani Golf Villas K5 (Condominium)
3 Bedroom(s) | 3 Bathroom(s) | Sleeps 8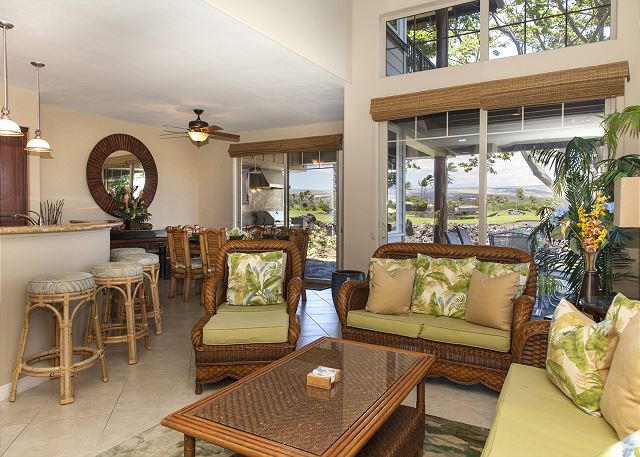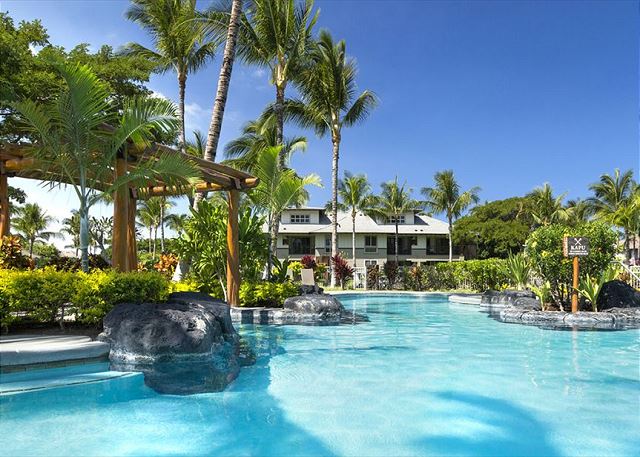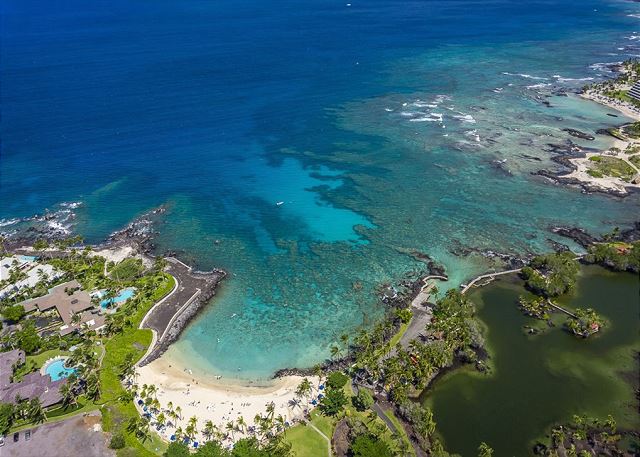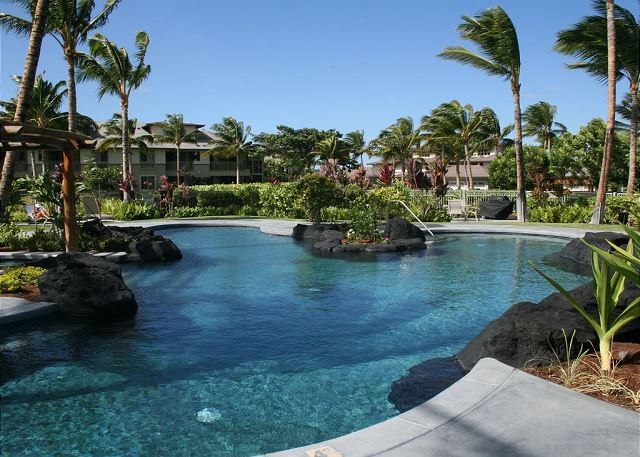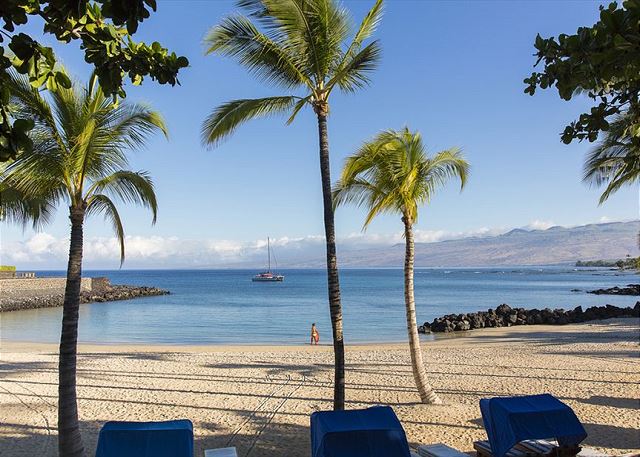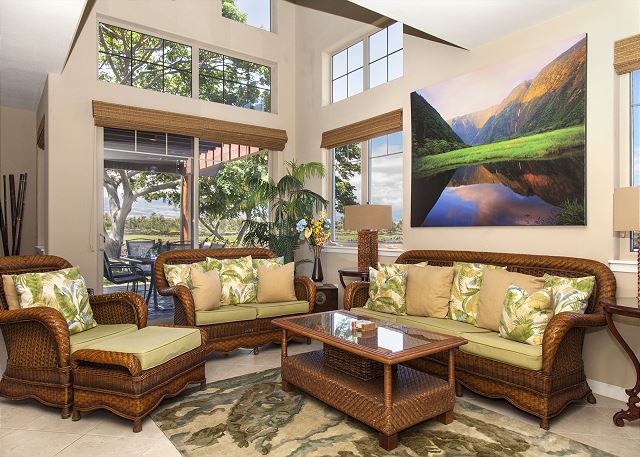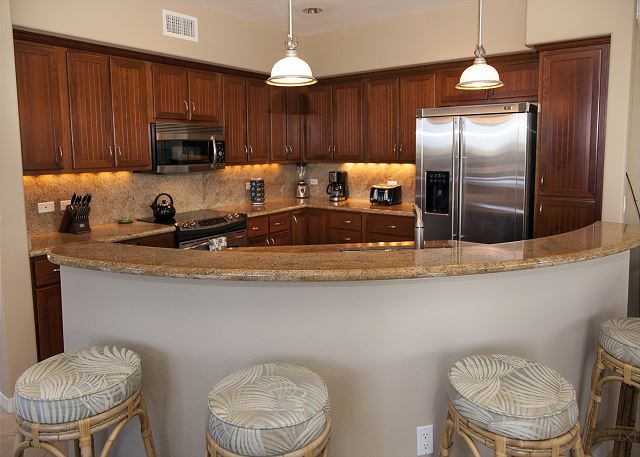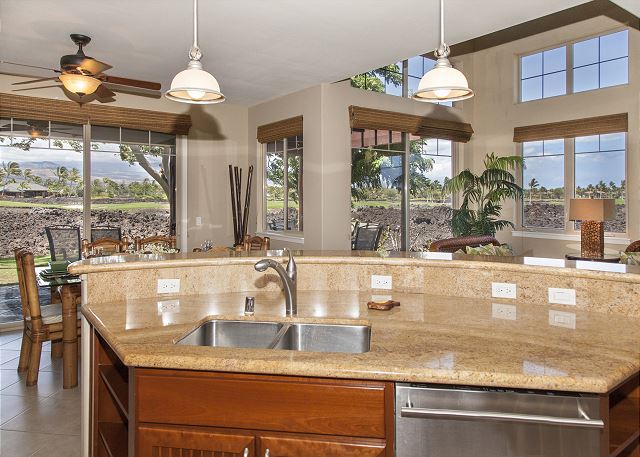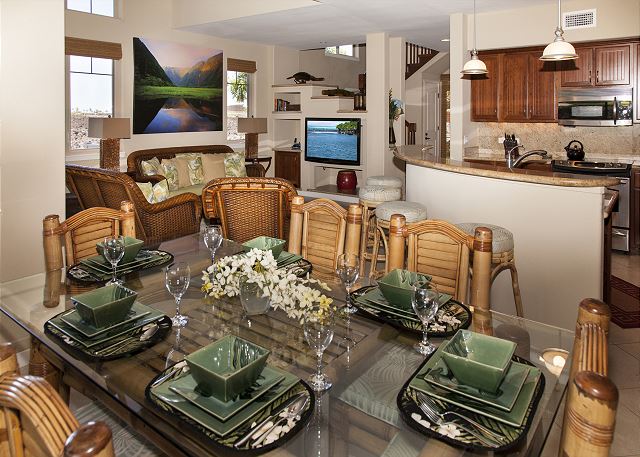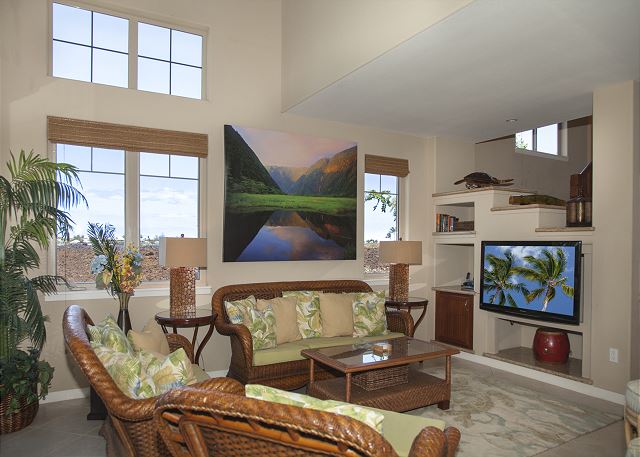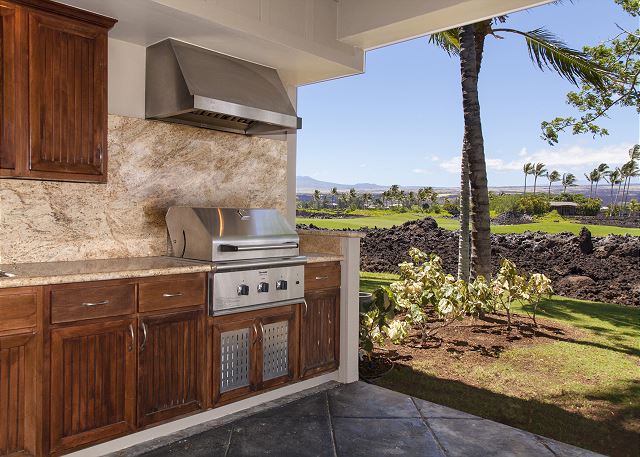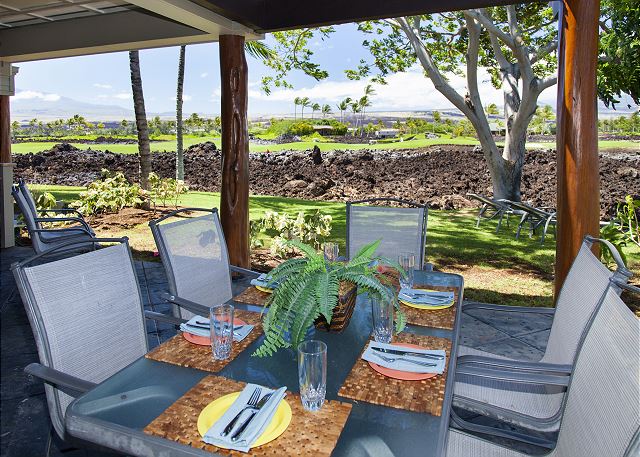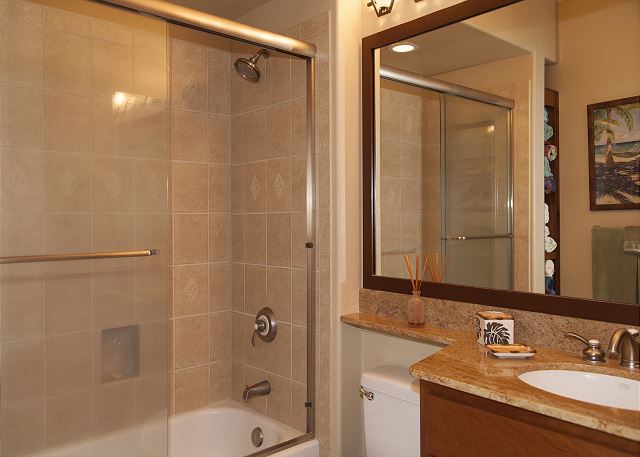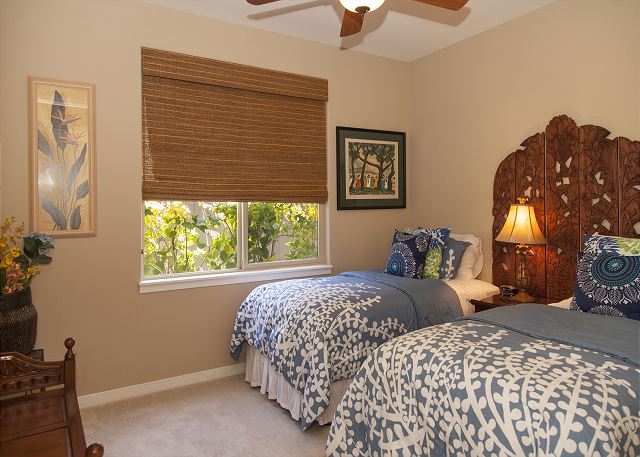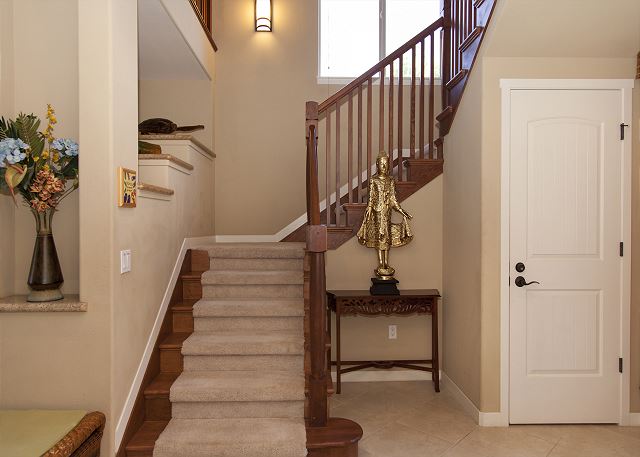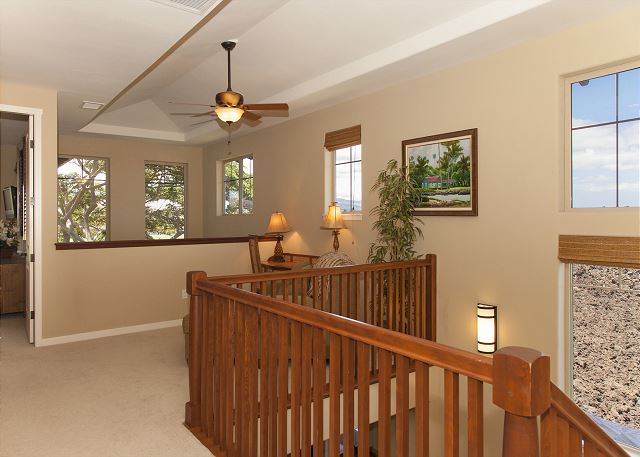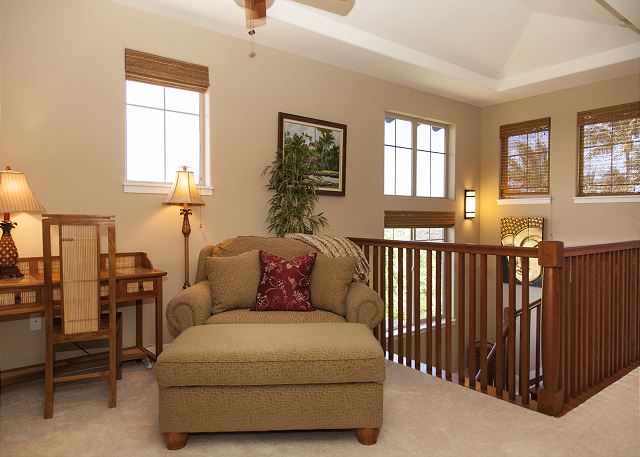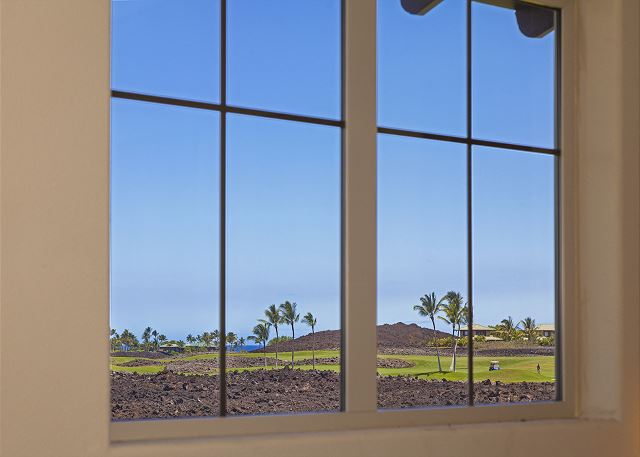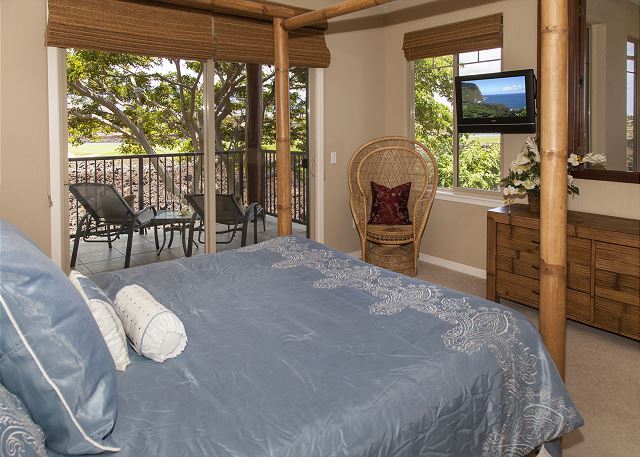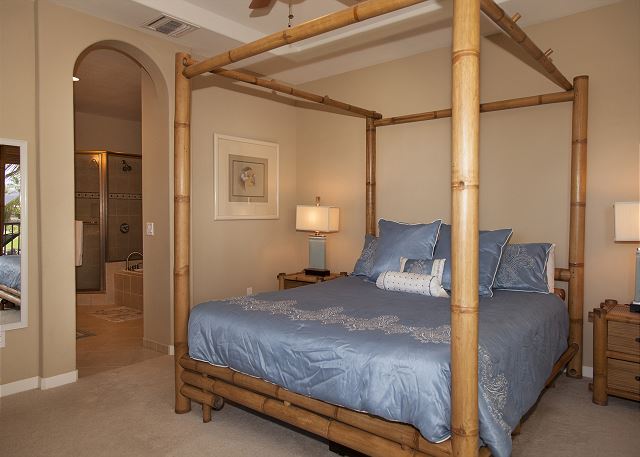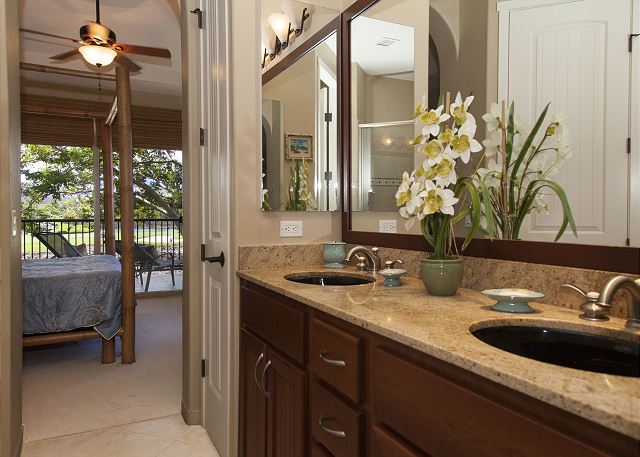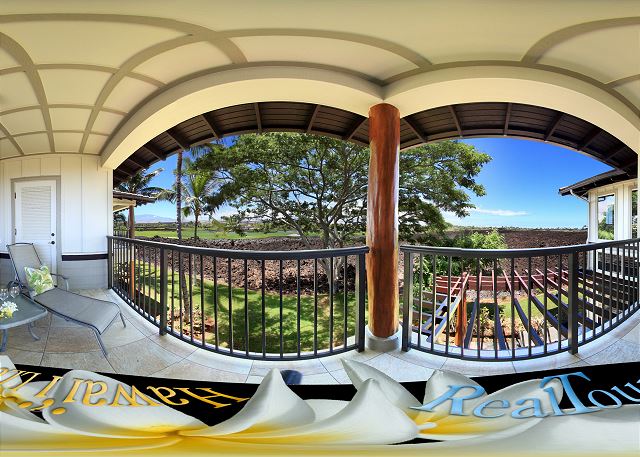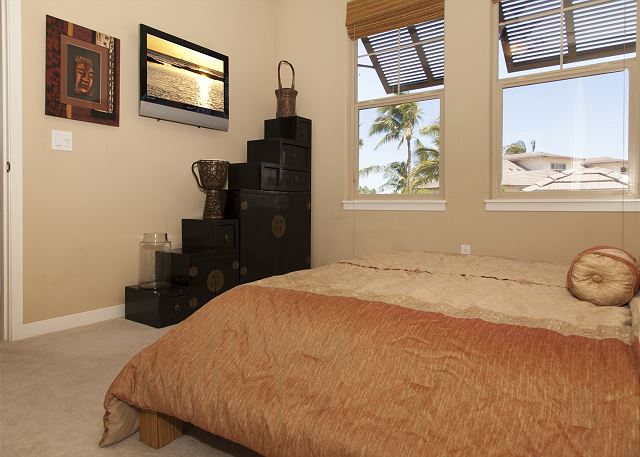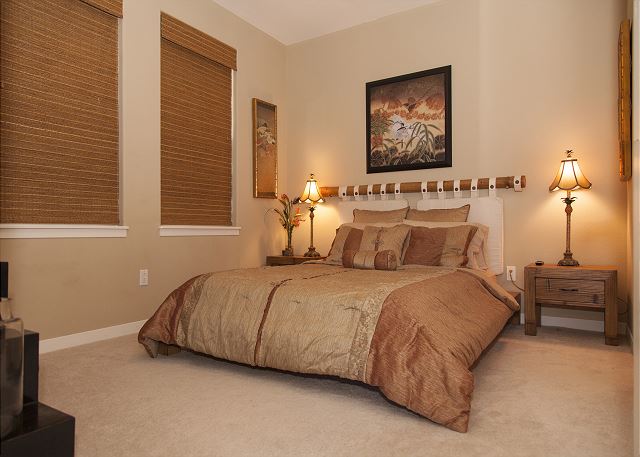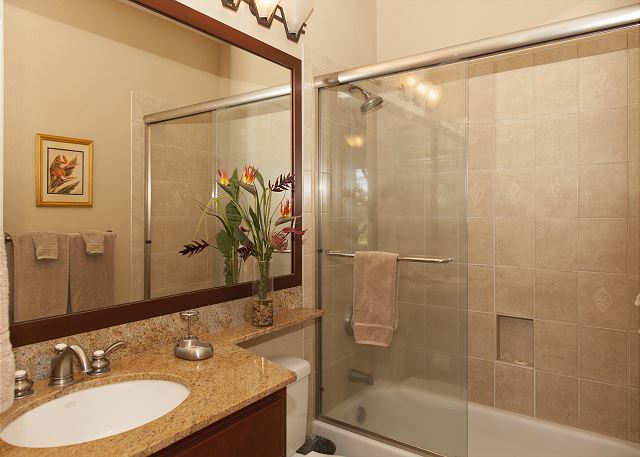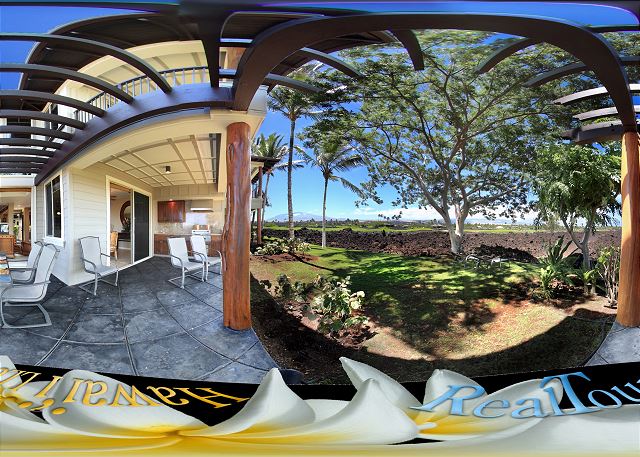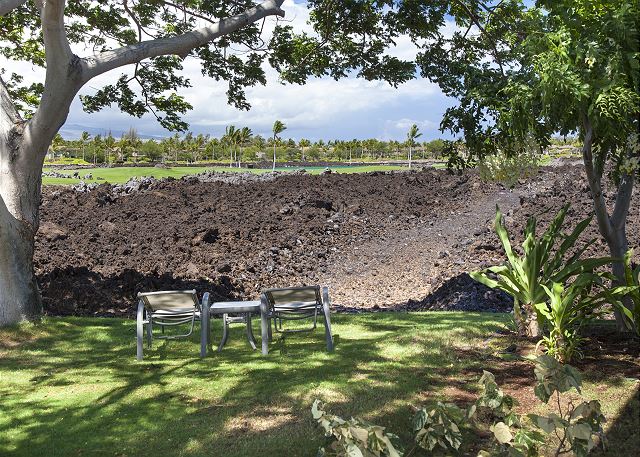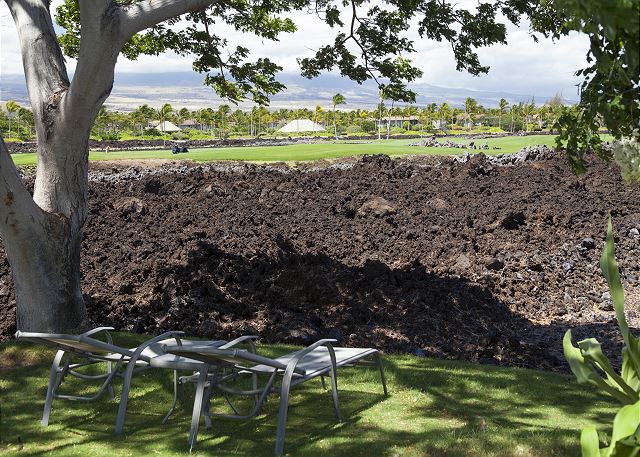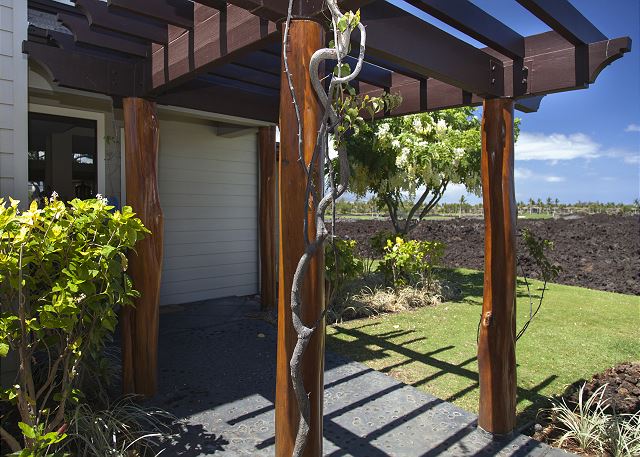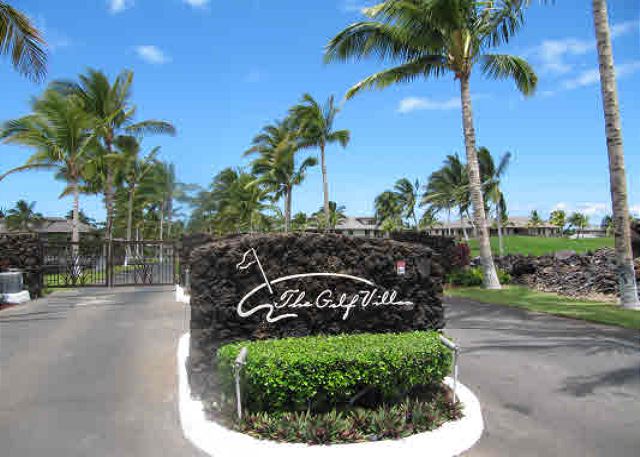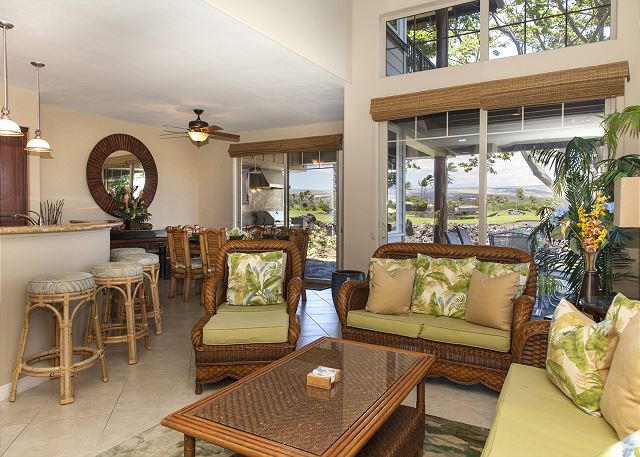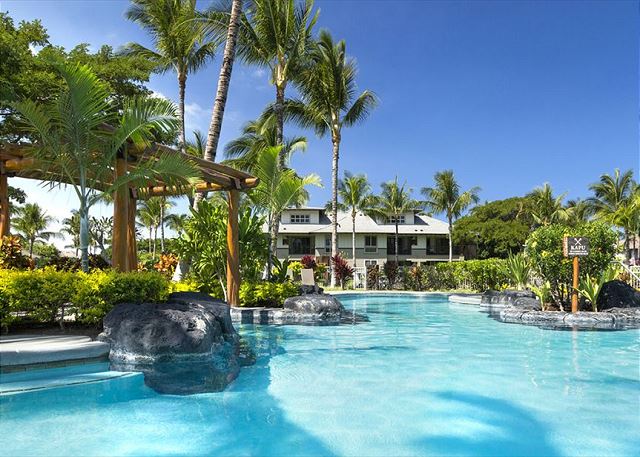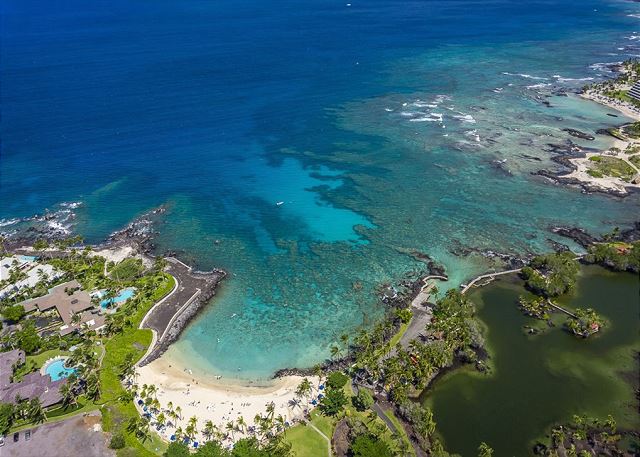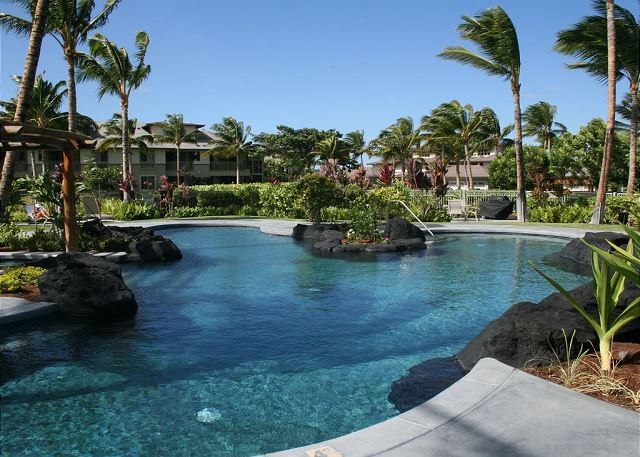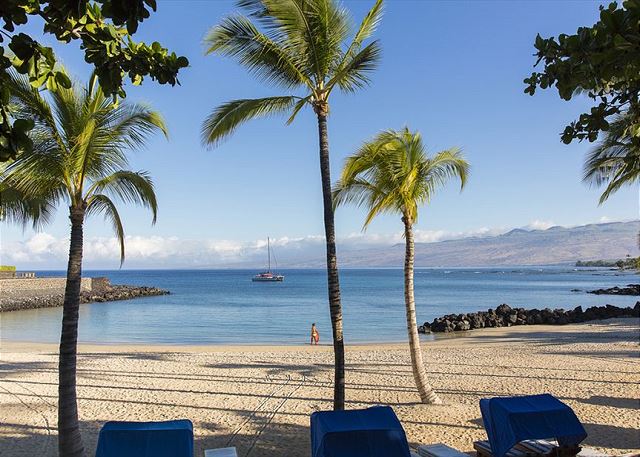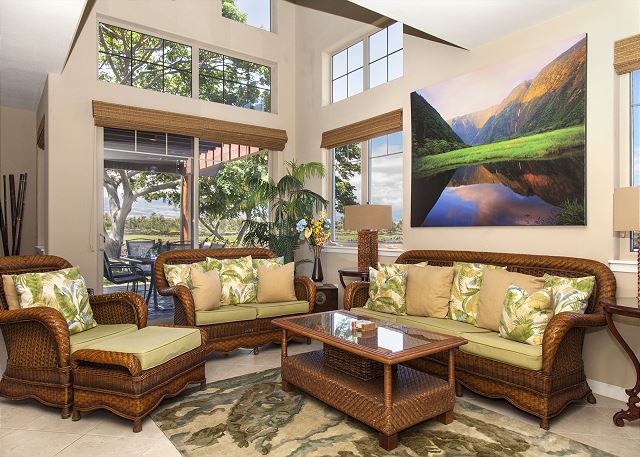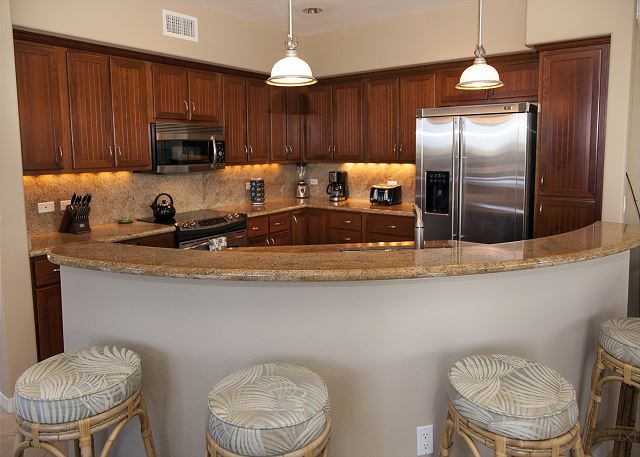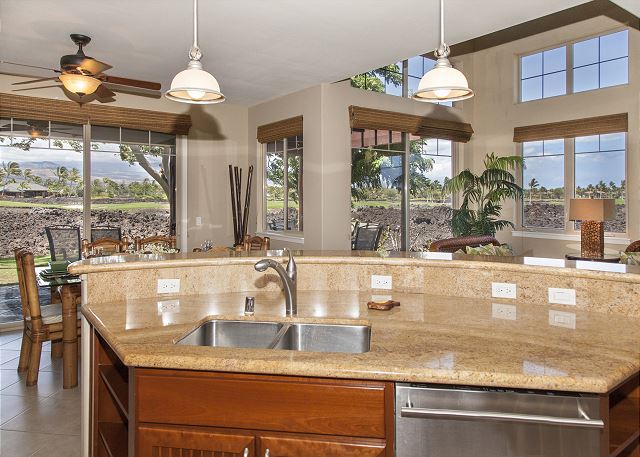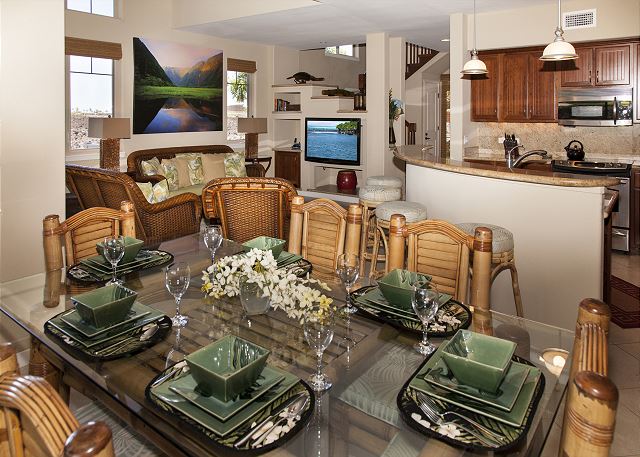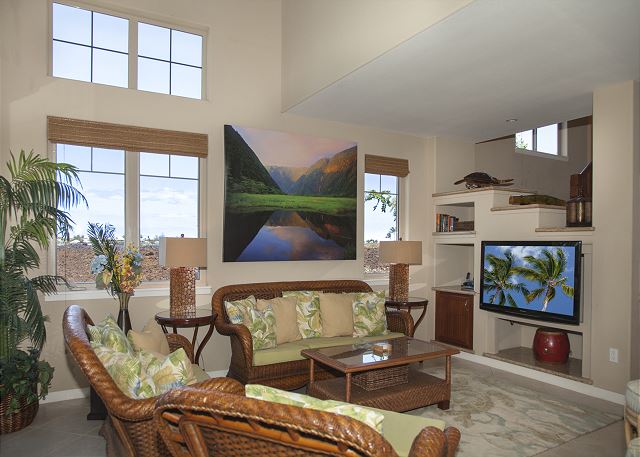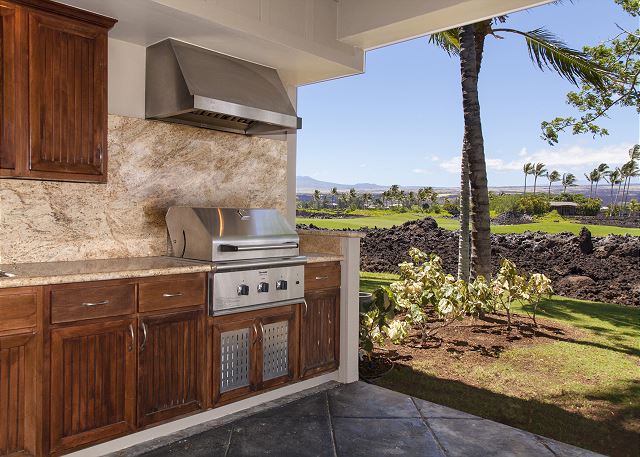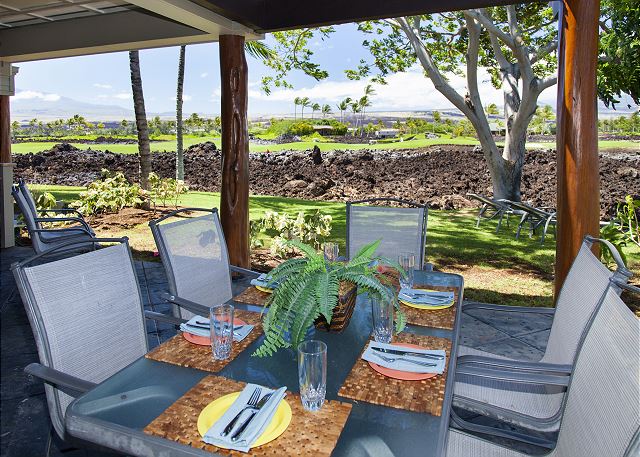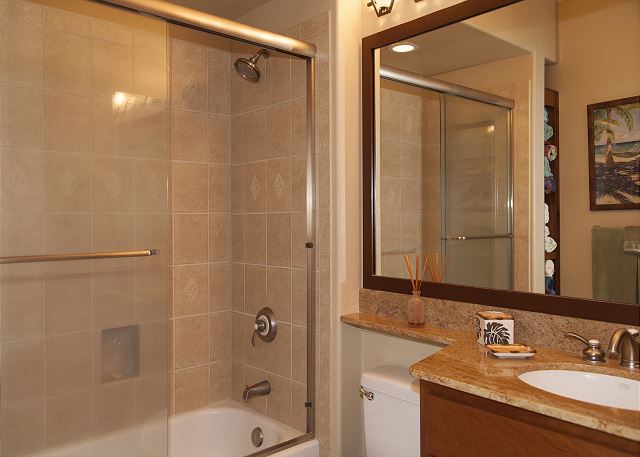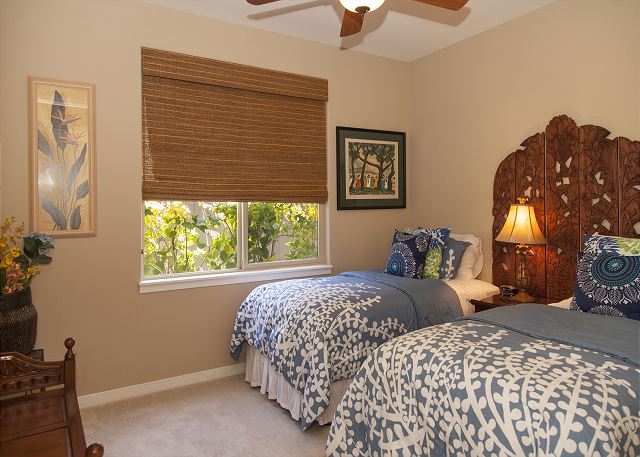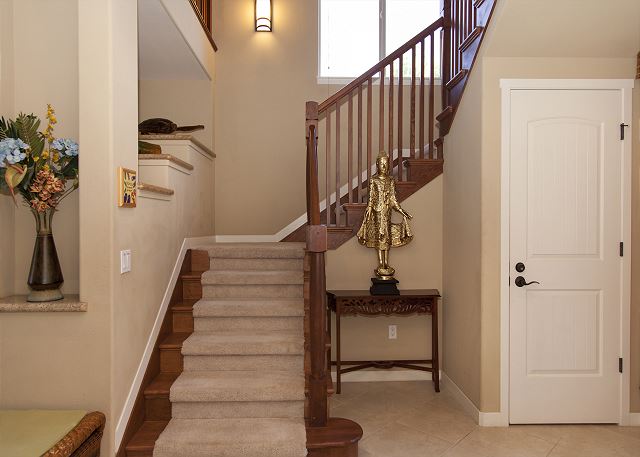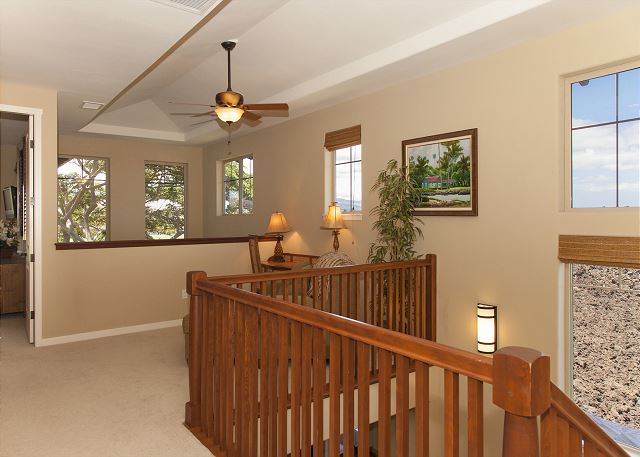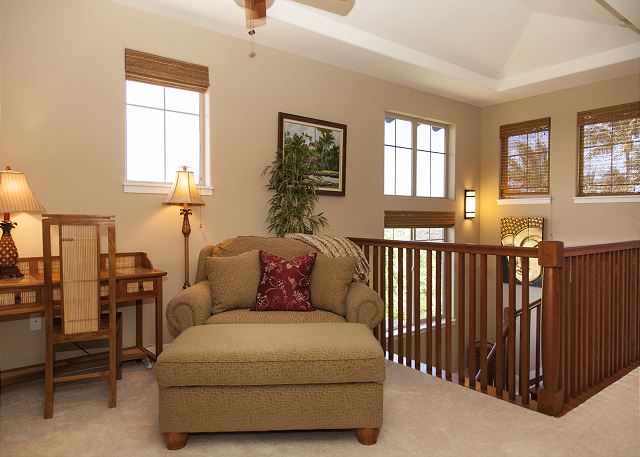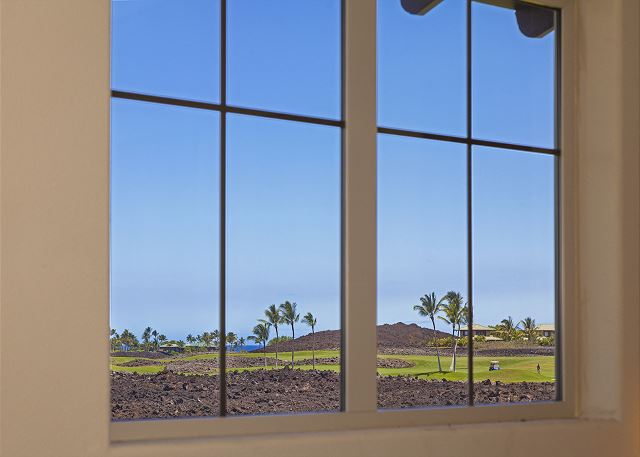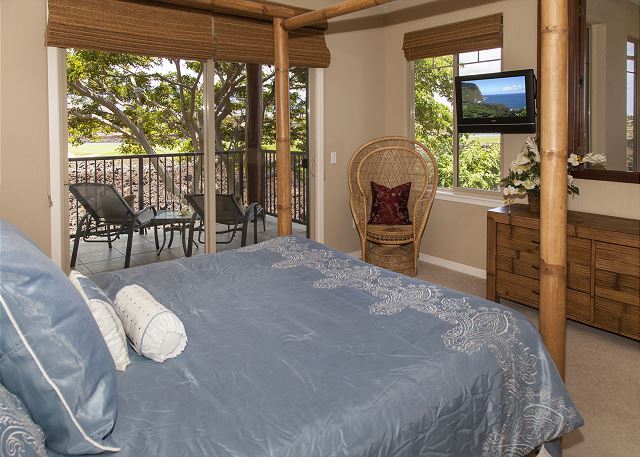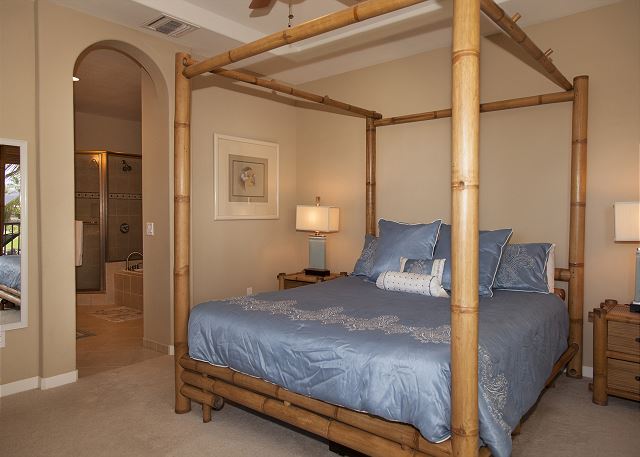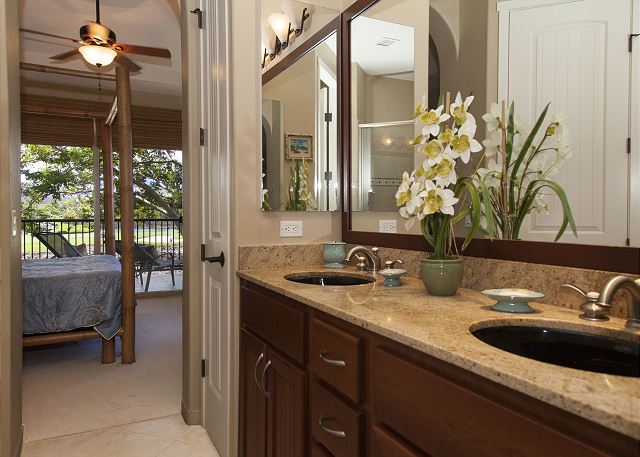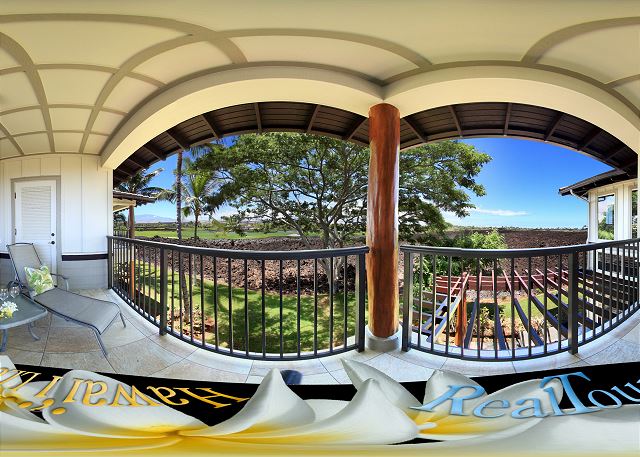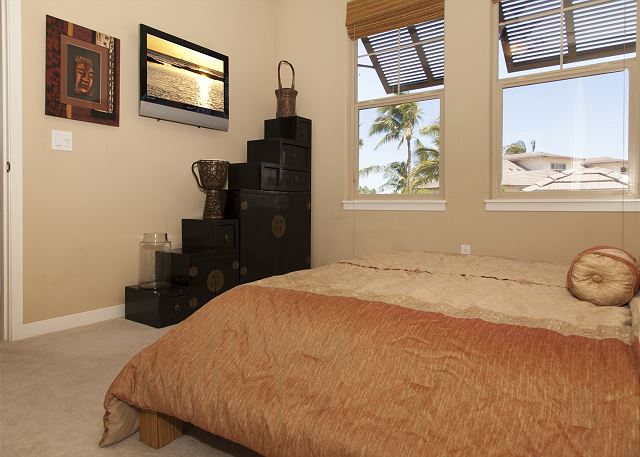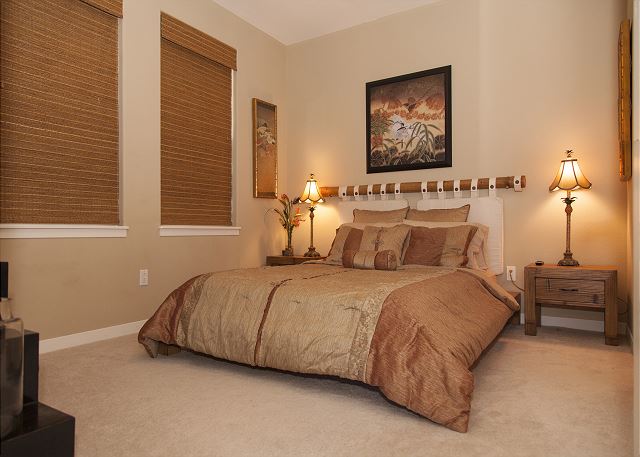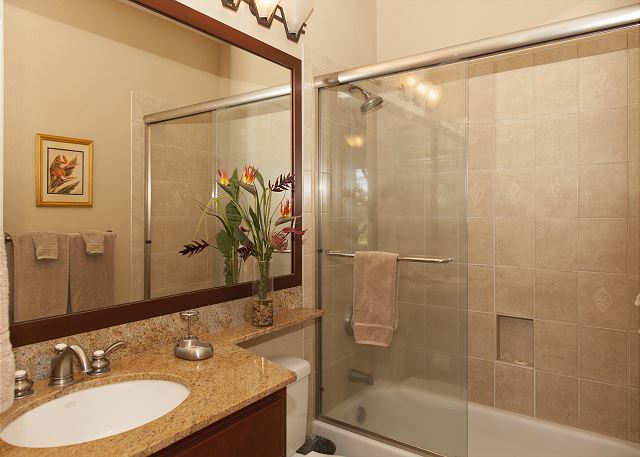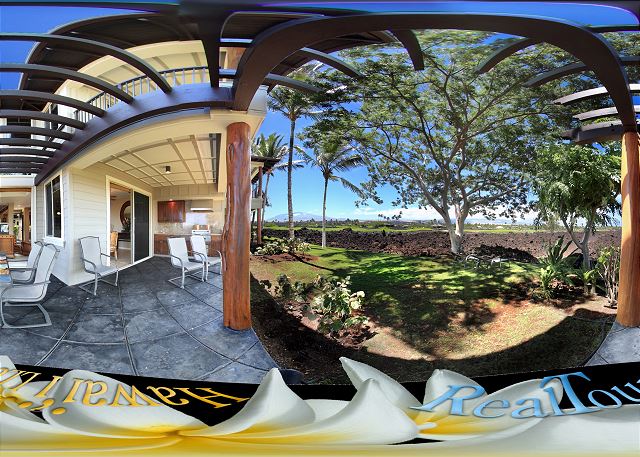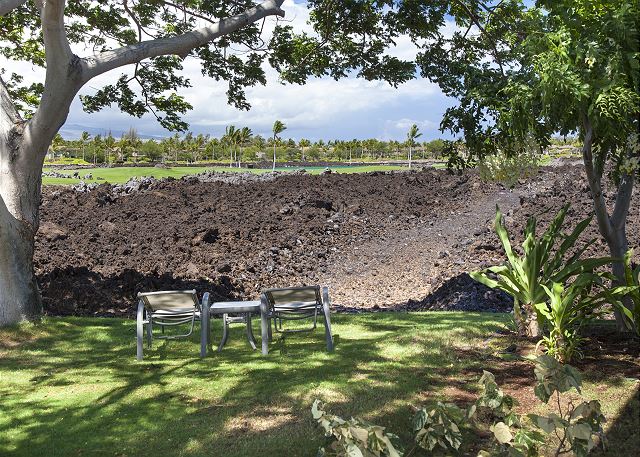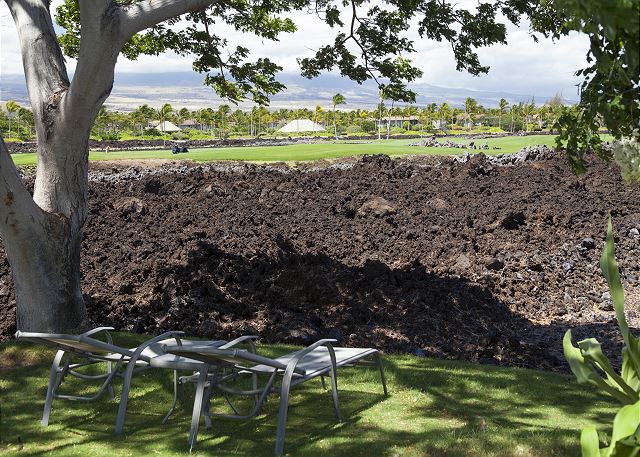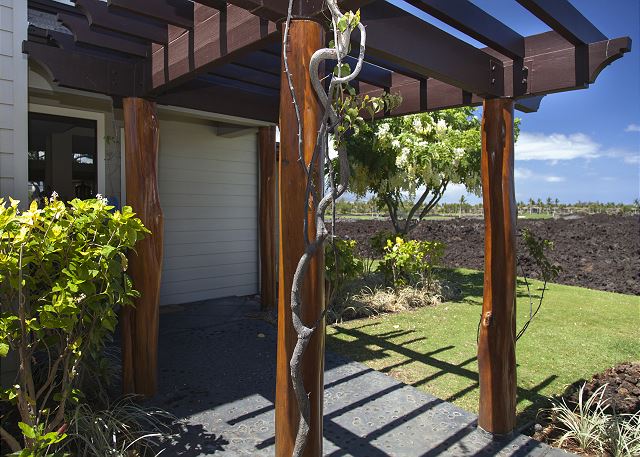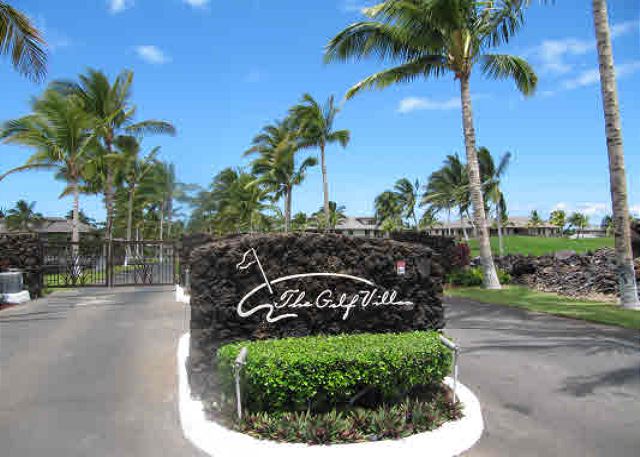 Description
Our newly renovated 3 bedroom, 3 bath, BBQ Kitchen villa is located at the private and beautiful - The Golf Villas of the Mauna Lani.



The Golf Villas is a luxury gated community nestled on the famed South Course at Mauna Lani. Mauna Lani is one of the world's truly great resorts and has several stunning beaches, two of the world's best golf courses, two top ranked tennis facilities, two 'lap of luxury' spas, historical sites, fine dining and shopping. Mauna Lani is also centrally located for exploring the many wonders and activities of the Big Island -- snorkeling, surfing, horseback riding ATV tours, tropical rain forests, the Mauna Kea Observatory, an active volcano, more sites of historical importance than any of the other Hawaiian Islands. Or you can simply kick back and relax at your own private beach.

The Golf Villas at the Mauna Lani Resort's guests have exclusive use of the Golf Villa's recreation area, swimming pool & spa and fitness center. Exceptional dining may be had at the fine restaurants throughout the resort at the Mauna Lani Bay Hotel & Bungalows, the Fairmont Orchid, or at the Shops at Mauna Lani.

Perfect for the family or small group, this three bedroom villa offers a guest room with a queen-size bed and another with two twin-size beds that can be converted to a king bed. The master bedroom has a king-size bed. BBQ is located on the beautiful patio. FREE WIFI AND PARKING.



FREE WIFI

FREE PARKING

WASHER AND DRYER

BEACH CHAIRS, COOLER, BEACH TOWELS

BEACH/SWIM GEAR

A/C – CENTRAL AIR

BBQ KITCHEN AT UNIT

CLOSE TO POOL, BEACH, SHOPPING AND RESTAURANTS



This villa is cleaned by a professional cleaning company using EPA approved products for use against COVID-19. And cleaning process is following guidelines received from World Health Organization and the Centers for Disease Control.



Hawaii County ordinance to regulate Short-Term Vacation Rentals application for this property was accepted.



**** WE DO NOT TAKE WIRE/BANK TRANSFERS******



HAWAII SHORT TERM VACATION RENTAL# 19-375517

HAWAII GE/TAT TAX ID# 090-398-8224-01



TMK 6-8-022-052-0059
Calendar
October 2021

| S | M | T | W | T | F | S |
| --- | --- | --- | --- | --- | --- | --- |
| | | | | | 01 | 02 |
| 03 | 04 | 05 | 06 | 07 | 08 | 09 |
| 10 | 11 | 12 | 13 | 14 | 15 | 16 |
| 17 | 18 | 19 | 20 | 21 | 22 | 23 |
| 24 | 25 | 26 | 27 | 28 | 29 | 30 |
| 31 | | | | | | |
November 2021

| S | M | T | W | T | F | S |
| --- | --- | --- | --- | --- | --- | --- |
| | 01 | 02 | 03 | 04 | 05 | 06 |
| 07 | 08 | 09 | 10 | 11 | 12 | 13 |
| 14 | 15 | 16 | 17 | 18 | 19 | 20 |
| 21 | 22 | 23 | 24 | 25 | 26 | 27 |
| 28 | 29 | 30 | | | | |
December 2021

| S | M | T | W | T | F | S |
| --- | --- | --- | --- | --- | --- | --- |
| | | | 01 | 02 | 03 | 04 |
| 05 | 06 | 07 | 08 | 09 | 10 | 11 |
| 12 | 13 | 14 | 15 | 16 | 17 | 18 |
| 19 | 20 | 21 | 22 | 23 | 24 | 25 |
| 26 | 27 | 28 | 29 | 30 | 31 | |
January 2022

| S | M | T | W | T | F | S |
| --- | --- | --- | --- | --- | --- | --- |
| | | | | | | 01 |
| 02 | 03 | 04 | 05 | 06 | 07 | 08 |
| 09 | 10 | 11 | 12 | 13 | 14 | 15 |
| 16 | 17 | 18 | 19 | 20 | 21 | 22 |
| 23 | 24 | 25 | 26 | 27 | 28 | 29 |
| 30 | 31 | | | | | |
February 2022

| S | M | T | W | T | F | S |
| --- | --- | --- | --- | --- | --- | --- |
| | | 01 | 02 | 03 | 04 | 05 |
| 06 | 07 | 08 | 09 | 10 | 11 | 12 |
| 13 | 14 | 15 | 16 | 17 | 18 | 19 |
| 20 | 21 | 22 | 23 | 24 | 25 | 26 |
| 27 | 28 | | | | | |
March 2022

| S | M | T | W | T | F | S |
| --- | --- | --- | --- | --- | --- | --- |
| | | 01 | 02 | 03 | 04 | 05 |
| 06 | 07 | 08 | 09 | 10 | 11 | 12 |
| 13 | 14 | 15 | 16 | 17 | 18 | 19 |
| 20 | 21 | 22 | 23 | 24 | 25 | 26 |
| 27 | 28 | 29 | 30 | 31 | | |
April 2022

| S | M | T | W | T | F | S |
| --- | --- | --- | --- | --- | --- | --- |
| | | | | | 01 | 02 |
| 03 | 04 | 05 | 06 | 07 | 08 | 09 |
| 10 | 11 | 12 | 13 | 14 | 15 | 16 |
| 17 | 18 | 19 | 20 | 21 | 22 | 23 |
| 24 | 25 | 26 | 27 | 28 | 29 | 30 |
May 2022

| S | M | T | W | T | F | S |
| --- | --- | --- | --- | --- | --- | --- |
| 01 | 02 | 03 | 04 | 05 | 06 | 07 |
| 08 | 09 | 10 | 11 | 12 | 13 | 14 |
| 15 | 16 | 17 | 18 | 19 | 20 | 21 |
| 22 | 23 | 24 | 25 | 26 | 27 | 28 |
| 29 | 30 | 31 | | | | |
June 2022

| S | M | T | W | T | F | S |
| --- | --- | --- | --- | --- | --- | --- |
| | | | 01 | 02 | 03 | 04 |
| 05 | 06 | 07 | 08 | 09 | 10 | 11 |
| 12 | 13 | 14 | 15 | 16 | 17 | 18 |
| 19 | 20 | 21 | 22 | 23 | 24 | 25 |
| 26 | 27 | 28 | 29 | 30 | | |
July 2022

| S | M | T | W | T | F | S |
| --- | --- | --- | --- | --- | --- | --- |
| | | | | | 01 | 02 |
| 03 | 04 | 05 | 06 | 07 | 08 | 09 |
| 10 | 11 | 12 | 13 | 14 | 15 | 16 |
| 17 | 18 | 19 | 20 | 21 | 22 | 23 |
| 24 | 25 | 26 | 27 | 28 | 29 | 30 |
| 31 | | | | | | |
August 2022

| S | M | T | W | T | F | S |
| --- | --- | --- | --- | --- | --- | --- |
| | 01 | 02 | 03 | 04 | 05 | 06 |
| 07 | 08 | 09 | 10 | 11 | 12 | 13 |
| 14 | 15 | 16 | 17 | 18 | 19 | 20 |
| 21 | 22 | 23 | 24 | 25 | 26 | 27 |
| 28 | 29 | 30 | 31 | | | |
September 2022

| S | M | T | W | T | F | S |
| --- | --- | --- | --- | --- | --- | --- |
| | | | | 01 | 02 | 03 |
| 04 | 05 | 06 | 07 | 08 | 09 | 10 |
| 11 | 12 | 13 | 14 | 15 | 16 | 17 |
| 18 | 19 | 20 | 21 | 22 | 23 | 24 |
| 25 | 26 | 27 | 28 | 29 | 30 | |
Available
Unavailable
Check-In Only
Check-Out Only
Seasonal Rates
| Date Range | Daily | Weekly | Monthly |
| --- | --- | --- | --- |
* Seasonal rates are only estimates and do not reflect taxes or additional fees.
Location
Guest Reviews of
The Mauna Lani Golf Villas K5
Kamuela, HI
---
Vacation Rental Reviews by
stars based on
Perfect Family Getaway
Review by
Danielle E.
We traveled with 3 generations and this house was perfect for all ages. Amenities for everyone! Comfortable beds, plenty of kitchen space and tools, great beach toys too!
5 out of 5 stars
Mauna Lani K5
Review by
Desiree L.
Our family of 7 stayed at the Golf Villas in July 2019. This condo was, by far, the best equipped rental we've ever stayed in. The development is quiet, peaceful and immaculately maintained. The condo was VERY clean and comfortable. We had everything we needed to cook terrific meals both indoors and outside on the lanai. The unit was stocked we everything we needed to enjoy the pristine private beach, even beach towels. I appreciated that there were paper towels, foil, plastic wrap and dishwasher pods stocked and I didn't need to pick them up at the grocery store. The others guests and owners staying at the Golf Villas were friendly and added to our enjoyment of our trip. We will be back next year!
5 out of 5 stars
Had perfect early summer holidays!
Review by
REDAWN. Naoko I.
it was great staying at beautiful, nice and cozy Mauna Lani Golf Villas K5. We had a great time and could be refreshed and was so nice to wake up with birds singing and beautiful sunrise every morning. Every equipment is wonderful in our vacation rental home!
5 out of 5 stars
Family Trip to Hawaii!
Review by
AIRBNB Laura H.
Great location and space for a big family!
5 out of 5 stars
Very very happy summer vacation
Review by
敷地内のプールにはジャグジーもあり、コテージのBBQ施設も大活躍。ブラックサンドビーチでシュノーケリングをして、亀にも遭遇。GOLF.GOLF.ビーチ、BBQ...8日間の滞在があっという間でした。また機会があれば是非利用させて頂きたいです
5 out of 5 stars
PERFECTION
Review by
Maria M.
Absolutely perfect.
5 out of 5 stars
Mani Lani Golf Villa K5
Review by
Martin F.
Overall experience was great! Condo was very nice and in a great location! Was very clean when we checked in. The overall process of dealing with Kohala Coast Properties was smooth and very easy. Had one minor maintenance issue that was fixed within an hour. Michelle was great to work with and responded very promptly to all inquiries.
5 out of 5 stars
Manager Response:
Thank you so much for staying with us! We are so happy you had a great vacation and loved the property. Come back soon! Mahalo, KCP Team
Very nice location
Review by
Laura M.
Enjoyable location
4 out of 5 stars
Well Stocked, Well Located, Quiet
Review by
Condo has a great floor plan for multiple couples or extended family. Gated access makes it safe for solo traveler too. The location is quiet which is exactly what I was hoping for. The community pool and small weight room are a short walk from the condo. The beach and fantastic walking paths are a three minute drive to the private beach club with plenty of lounge chairs and easy water access to swim or snorkel. The kitchen was very well stocked with cooking tools. Great view of golf course and volcano. Very distant water view. Solid Wi-Fi if you have to work. It could have used an instruction sheet inside the condo explaining and directing people to the card entry access point for the beach club, the pool, local grocery stores, etc. You figure that out pretty quickly, but it would have helped initially.
5 out of 5 stars
Flight Crew 10 day stay
Review by
Robert H.
Great...clean, quiet, nice view of the golf course. BBQ came in handy.
4 out of 5 stars
Very nice stay
Review by
Dorothy K.
We stayed at this GV 3-bedroom in late March 2017 for five nights. The villa is a corner unit, which means extra light, quiet and some privacy; the view was quite lovely and we enjoyed morning coffee on the patio each day. One morning, I ran into a worker who had settled down to have a smoke right next to our patio, but he moved on when I waved hello to him. The unit is very nicely decorated and had plenty of kitchen gear for us to use while cooking; we went to the nearby Foodland for groceries and used the grill one night. There were plenty of cable tv choices, plenty of towels and we found the furniture to be comfortable. The master bedroom has a comfortable bed and a lovely corner view, but the master bed frame is rather creaky and loose and needs to be tightened up; the same could be said of both ceiling fans in the top two bedrooms, which make some noise when moving. One of the deck chairs on the patio is also in bad shape. Also, for those women who are of a certain age, you should know that the thermostat is preset not to go below 72 degrees, but with the fans running, it was cool. Even so, I'd return in a heartbeat. The location was quiet and lovely. There was plenty of space and we love this corner of Mauna Lani. One area for improvement: we had plenty of email from the company that represented the owner before we completed our down-payment, but when I sent the company an email with a question a few days before check-in, they did not respond, nor check to see how we were doing during our stay. Essentially we were on our own. Not a problem, but when we have stayed at the GV twice in the past, the owners used a concierge company that provided us with a live point of contact and we appreciated that personal touch.
4 out of 5 stars
Great place to call "home" while on Big Island!
Review by
Haley H.
Overall we were very pleased with our experience at this property. We really enjoyed being the end unit and felt like we had more privacy and more lovely natural light and views. The kitchen was pretty well stocked with cooking utensils, plates, glasses, etc which was important to us as we cooked most of our meals. My only suggestion would be to have some sort of welcome binder in the unit with more specific instructions for things like "what to do with trash and recycling", how/who to contact during our stay with questions or concerns...maybe even an after hours number if possible? Binder could include things like pool hours an directions to the beach club or suggestions of local attractions nearby. Overall, the unit was clean and well maintained and we would stay there again in the future.
4 out of 5 stars
Mauna Lani Golf Villa K5
Review by
6 adults stayed at K5 for 2 weeks in November and all enjoyed our stay. The facilities, space and setting were all appreciated.
5 out of 5 stars
great place to stay
Review by
This property was great! Very spacious, clean, and a great location. Just a short drive to the beach, and Mauna Lani is close to the airport, Kona, Waimea and so much more. Renting the property was hassle-free and the people were very helpful.
5 out of 5 stars
Golf Villas K-5
Review by
Machelle L.
When we first arrived, we were in B-5, but there was still some construction needed on that unit. Michelle was kind enough to switch us to K-5, and this is where we wanted to stay anyway. We love the unit. the only thing I would add are a few more kitchen utensils.
5 out of 5 stars
A beautiful corner townhouse unit with golf course views
Review by
Keri B.
It was a very nice unit, with a lot of amenities that we took advantage of. Great size for a family.
5 out of 5 stars
Contact Us