Together Resorts Cherry Grove Resort at I 206 54th (House)
21 Bedroom(s) | 21 Bathroom(s) | Sleeps 72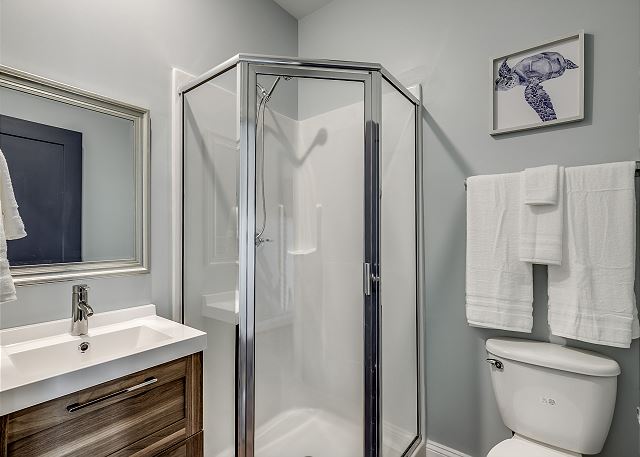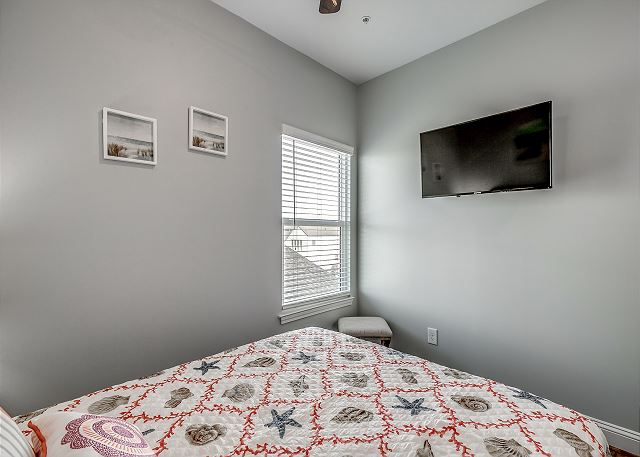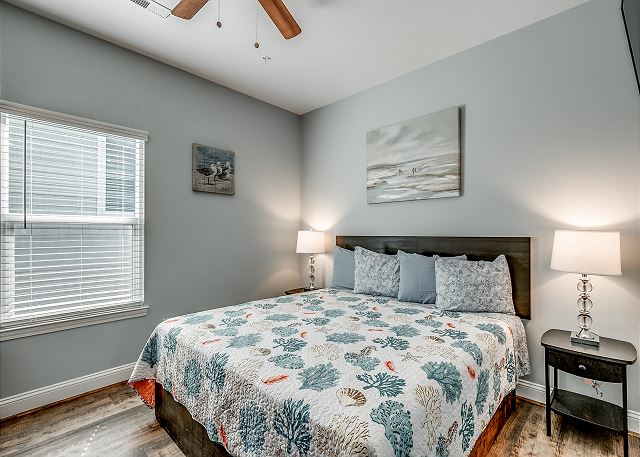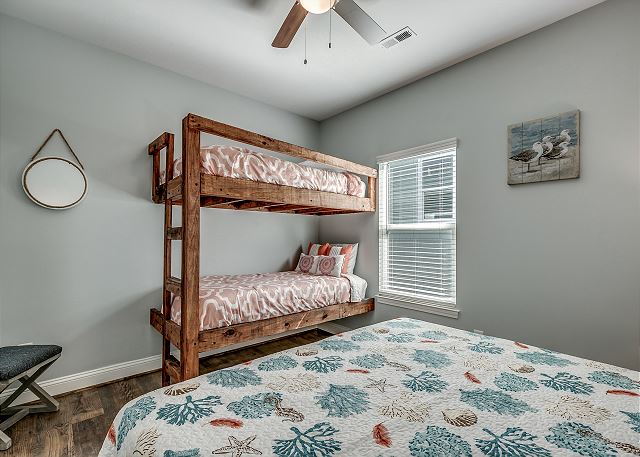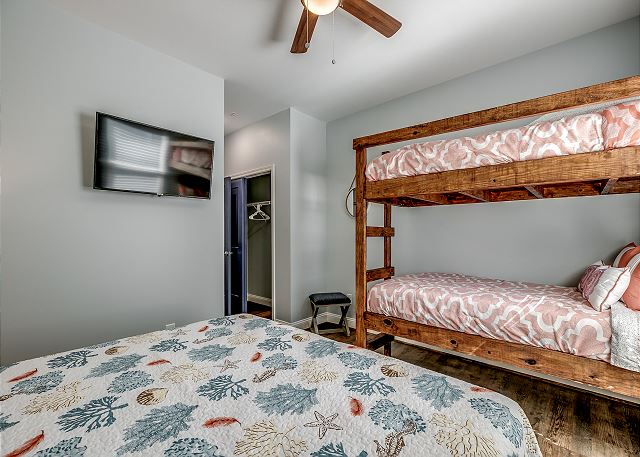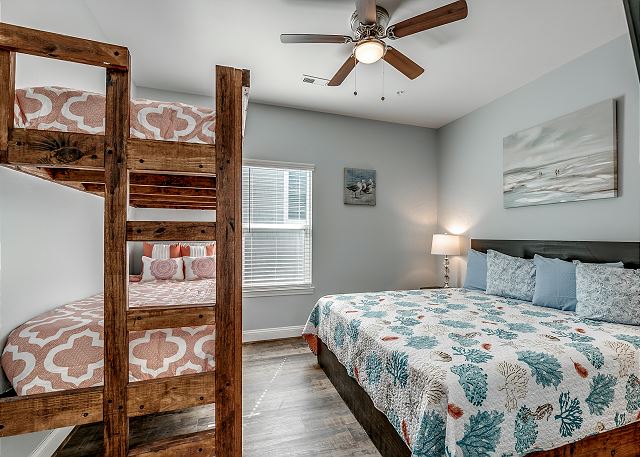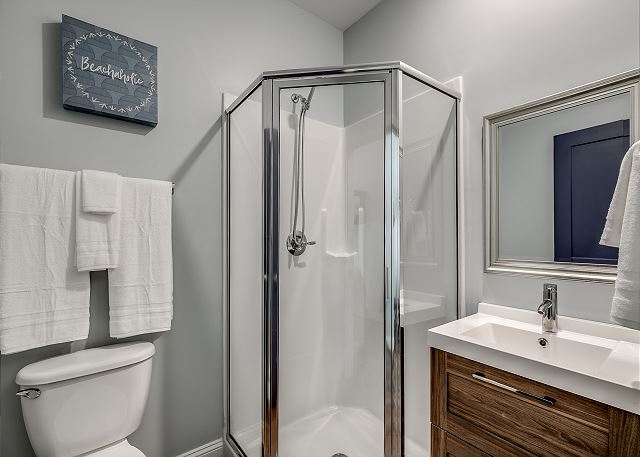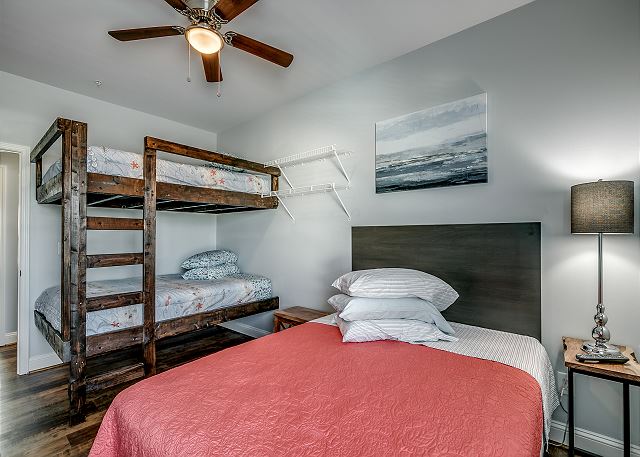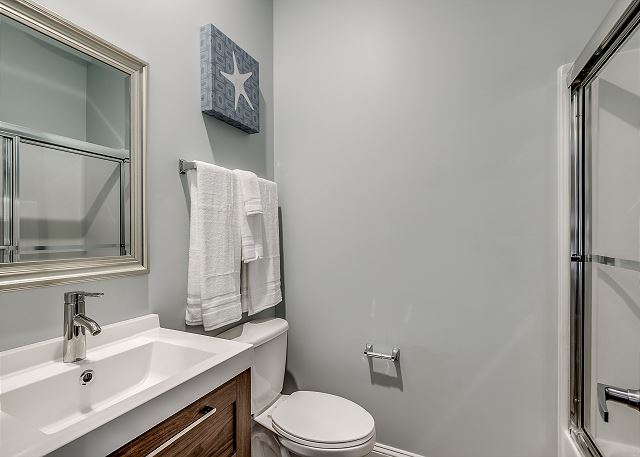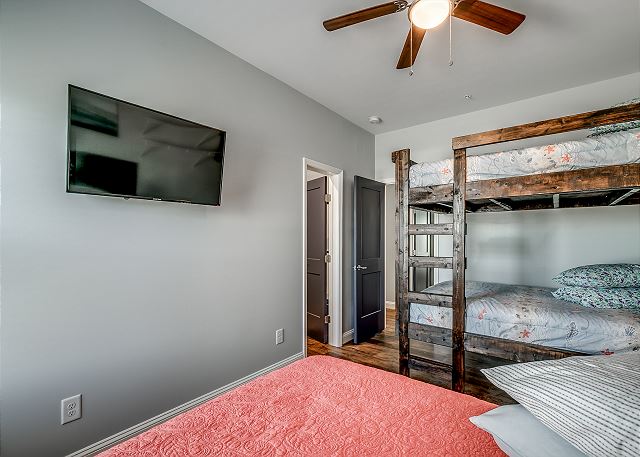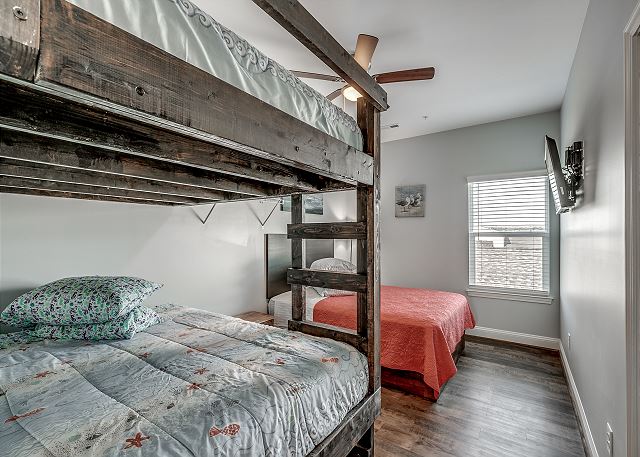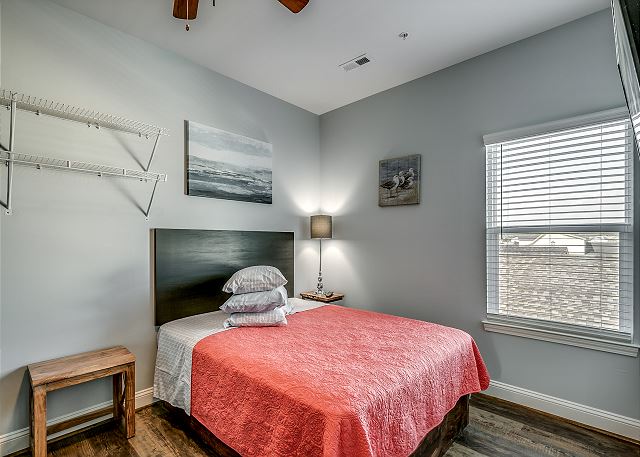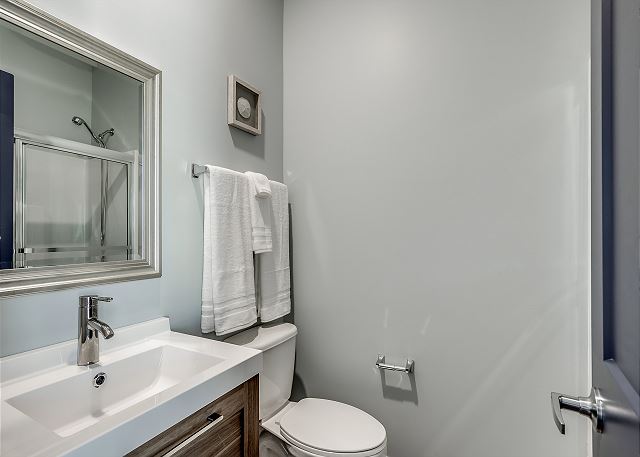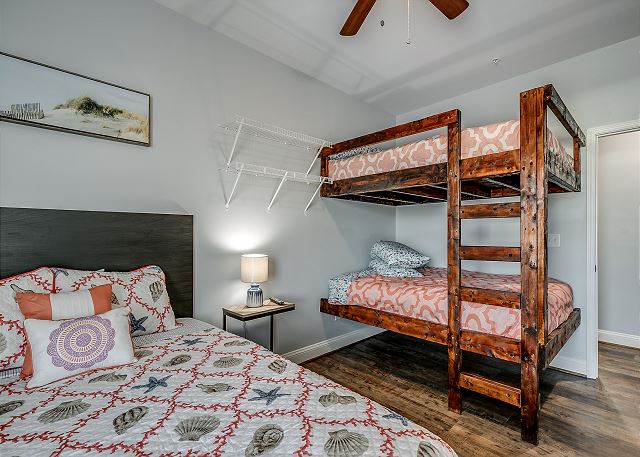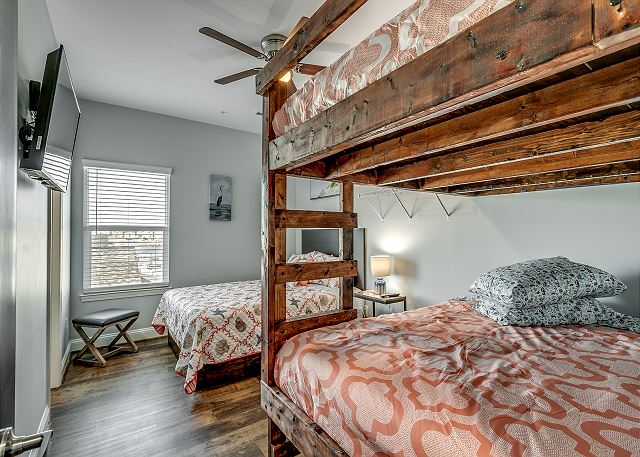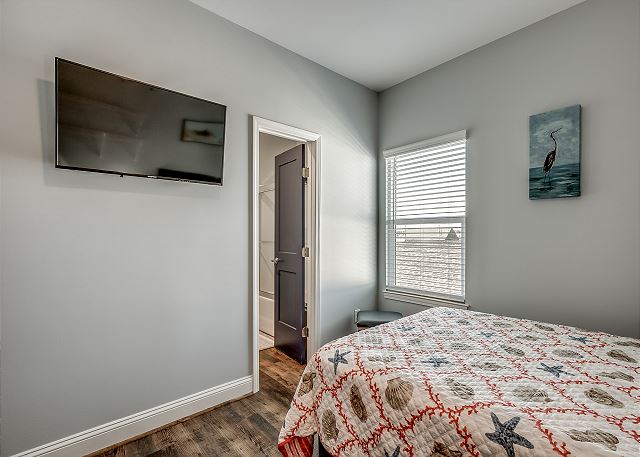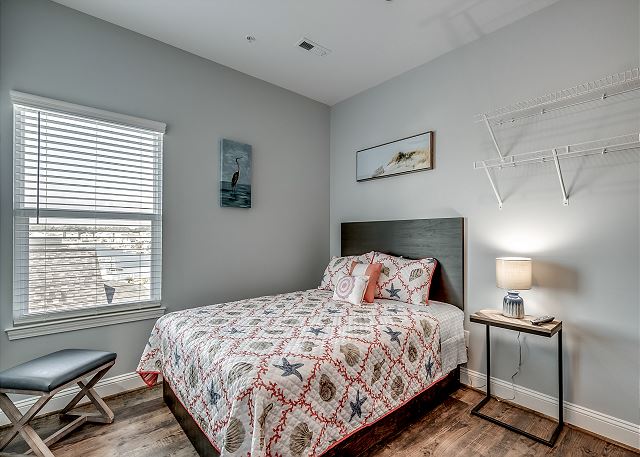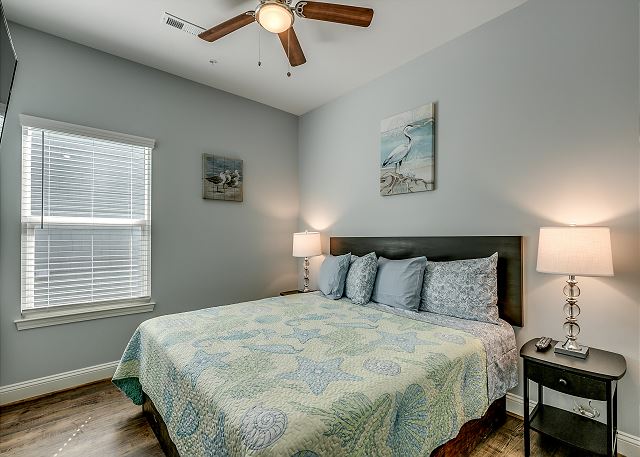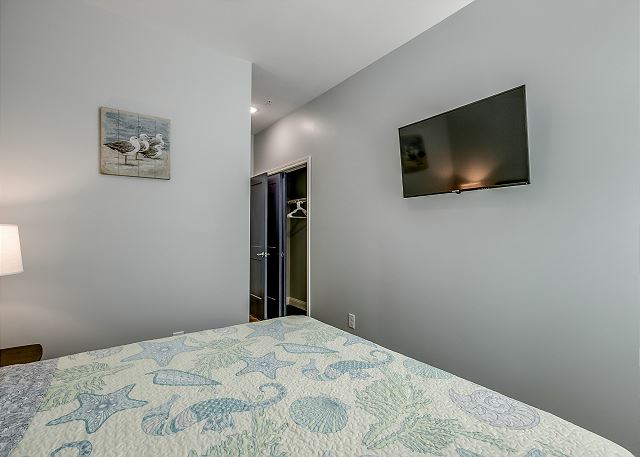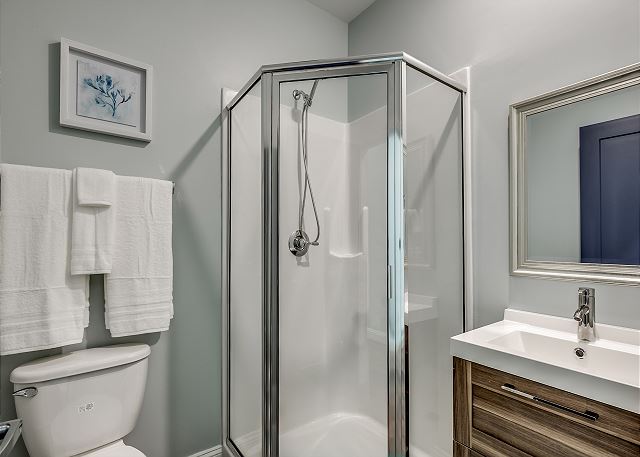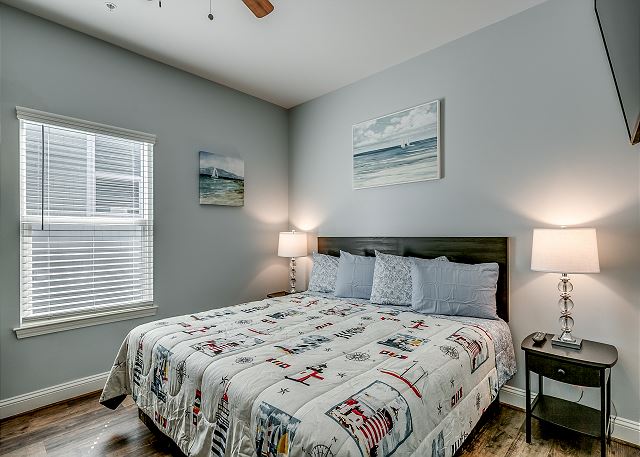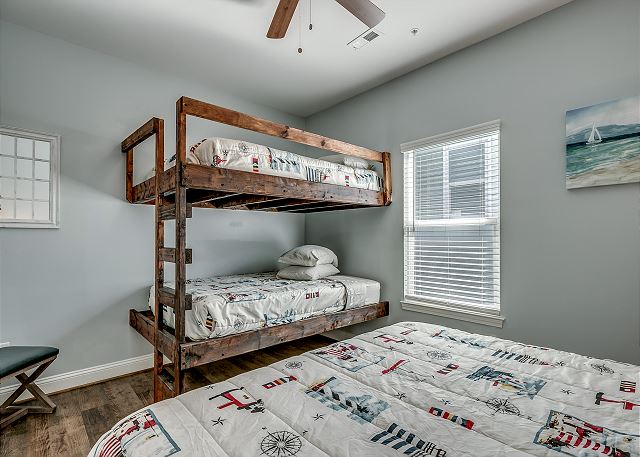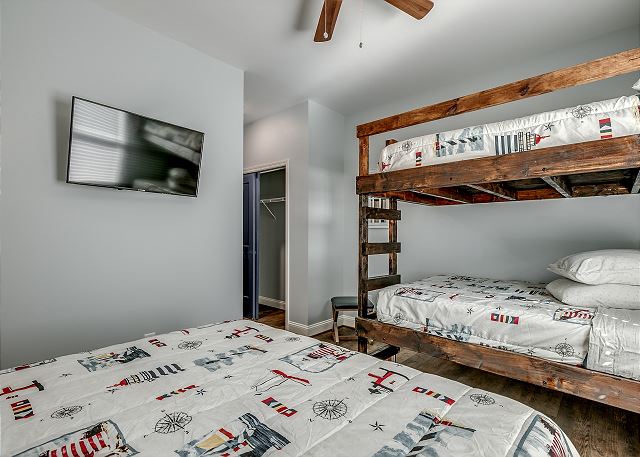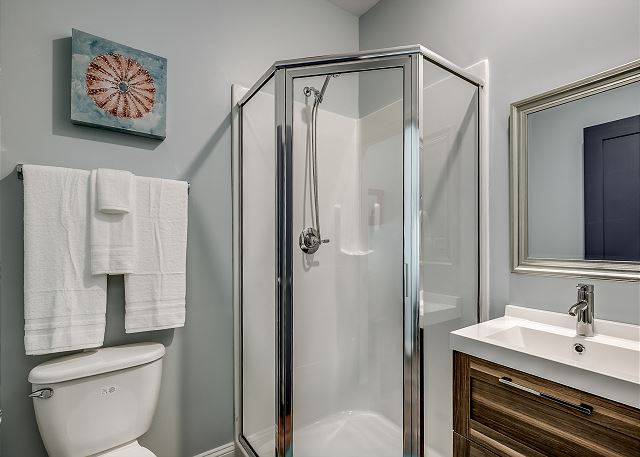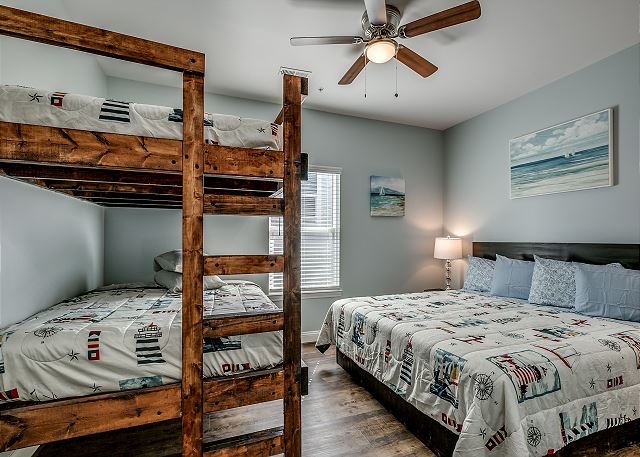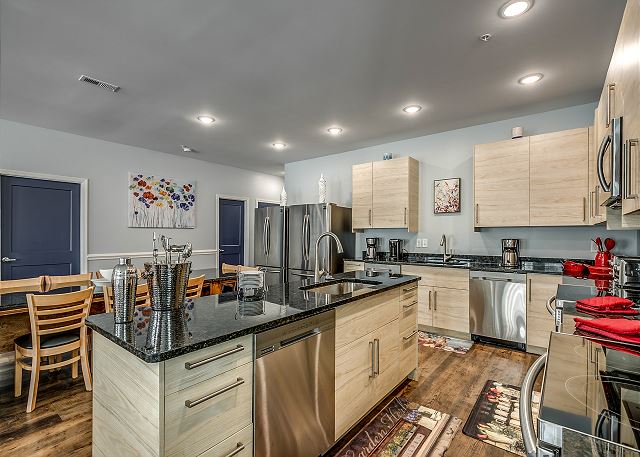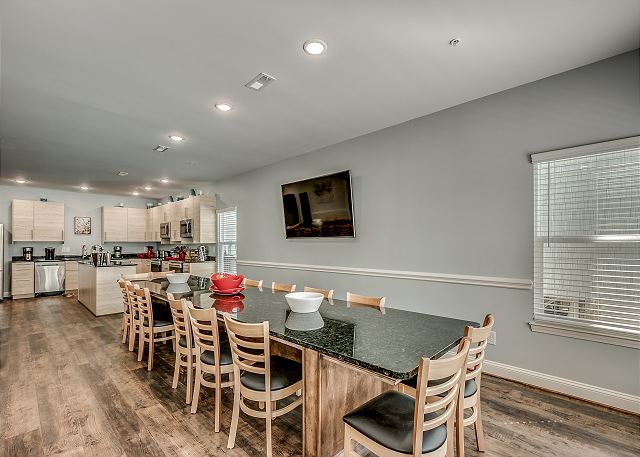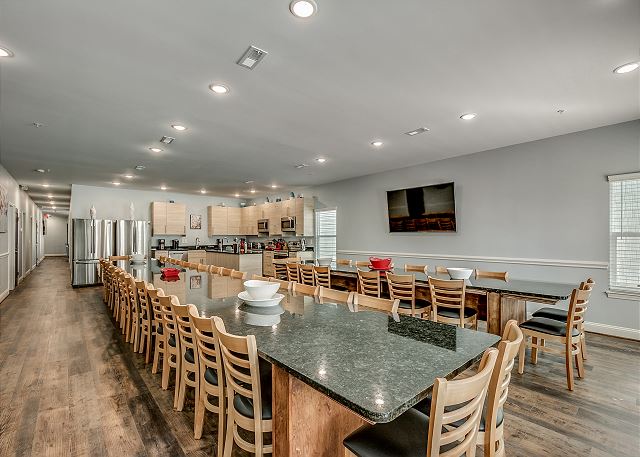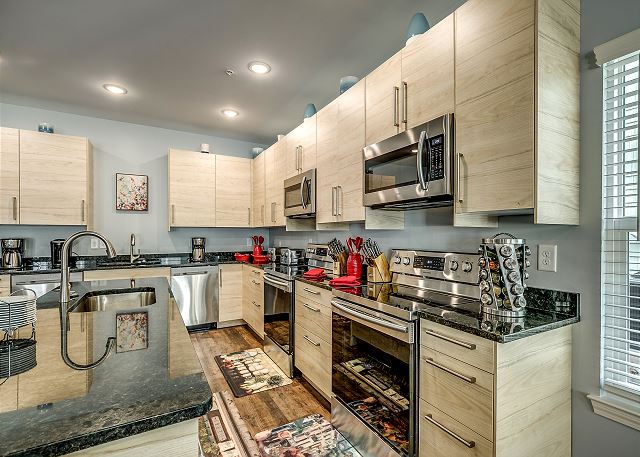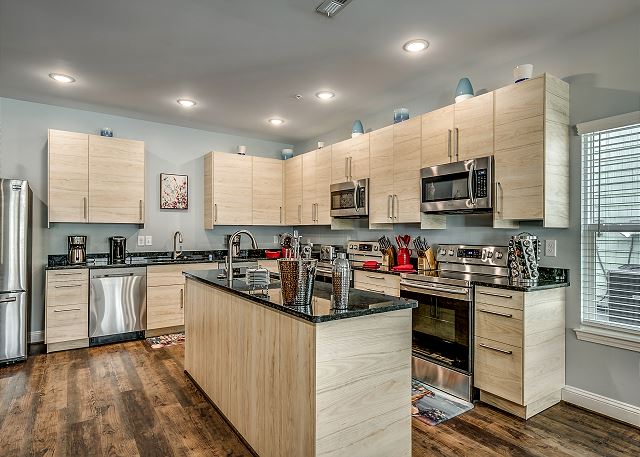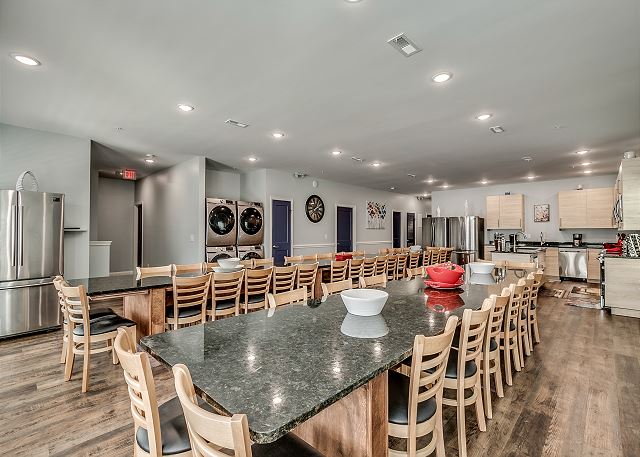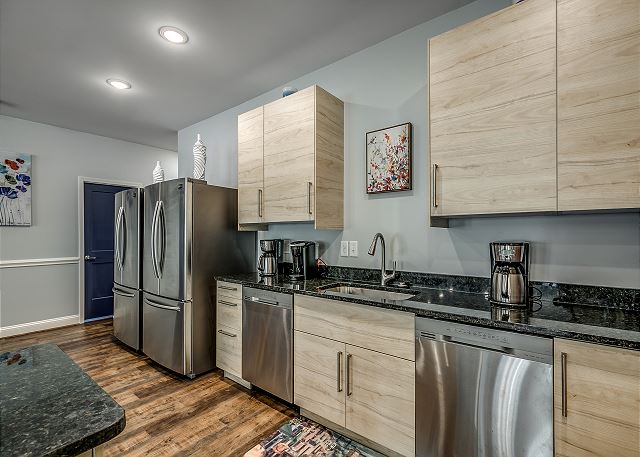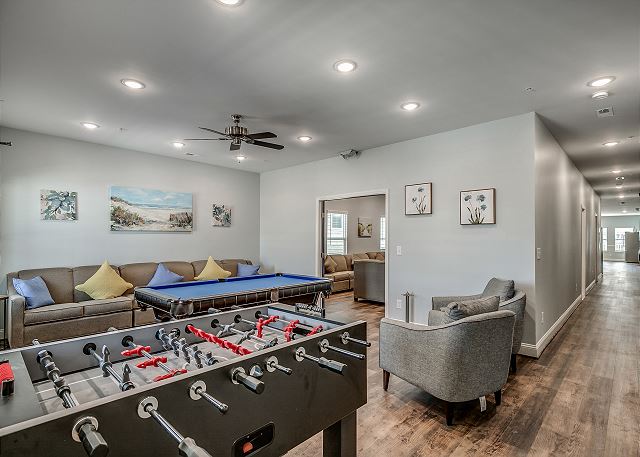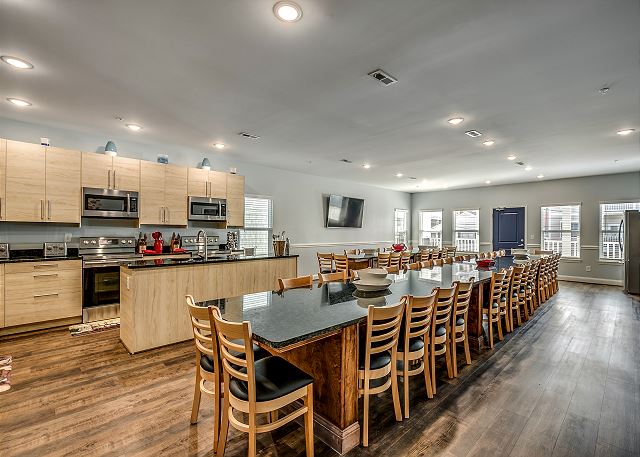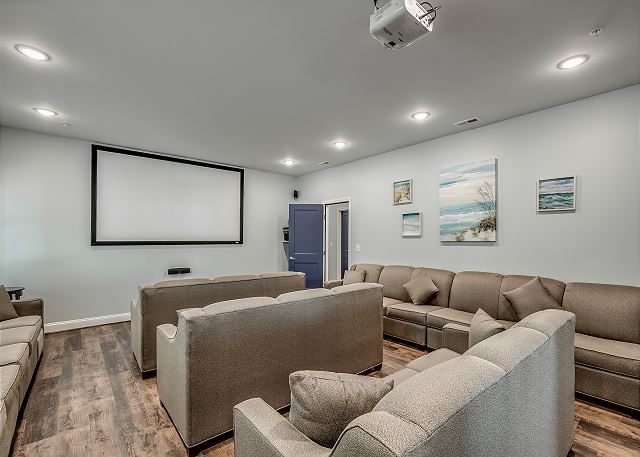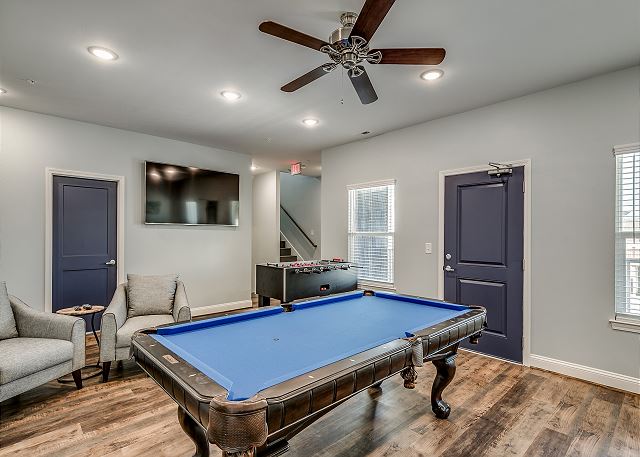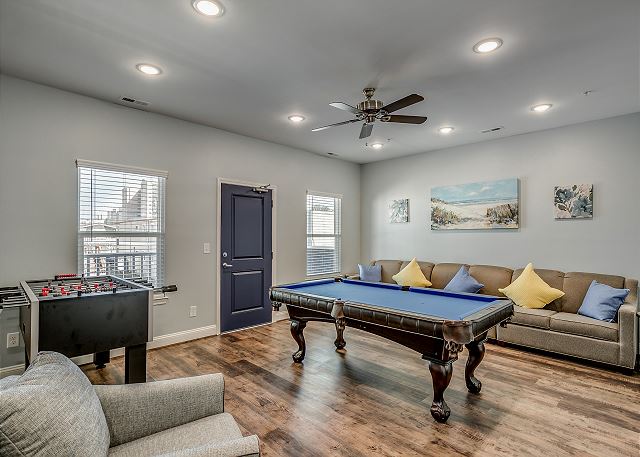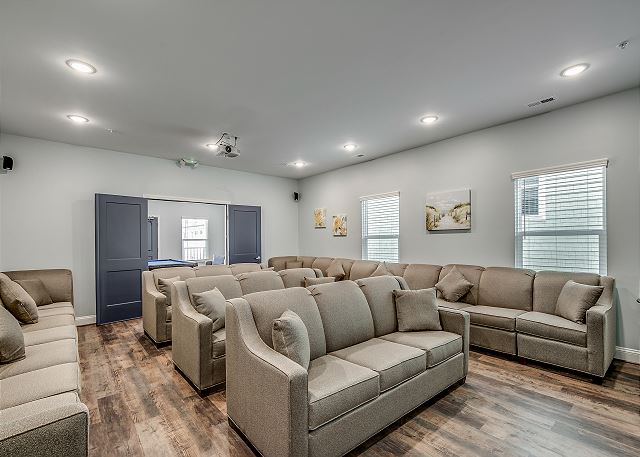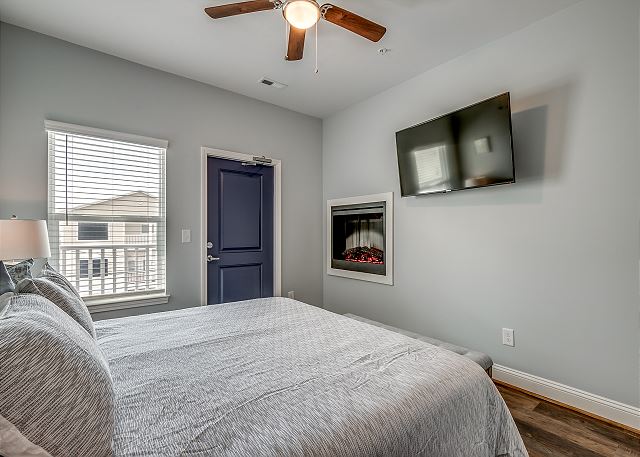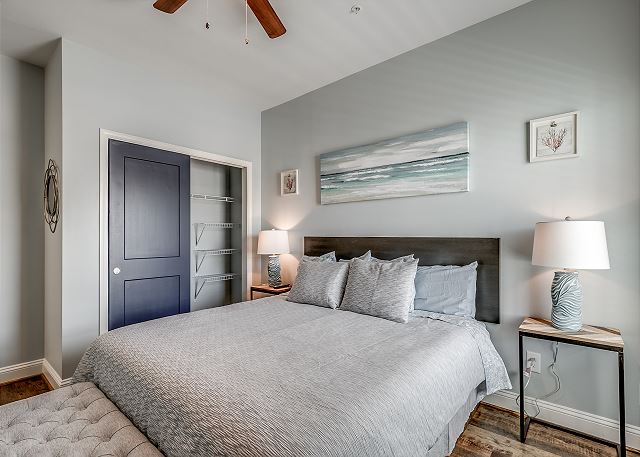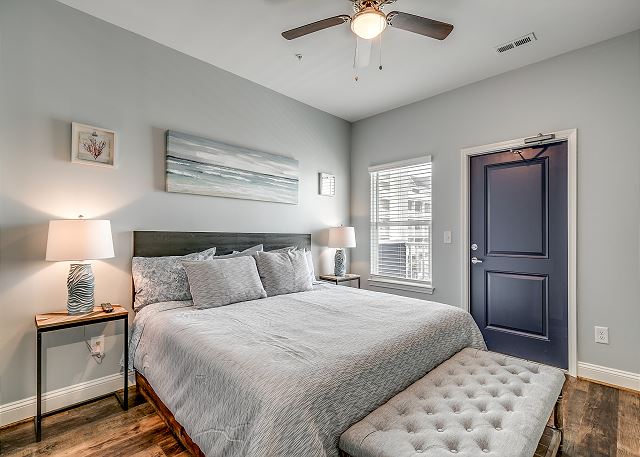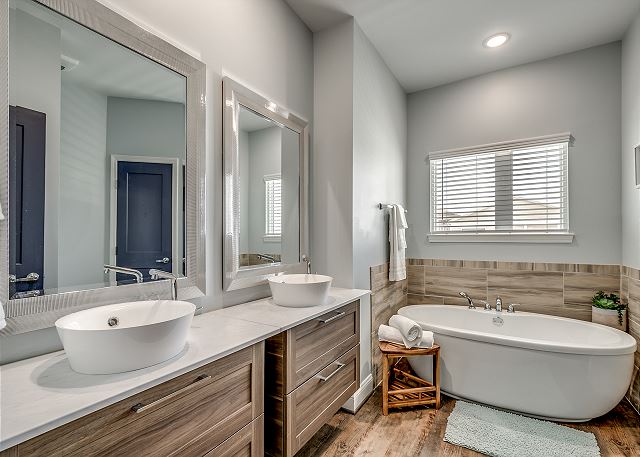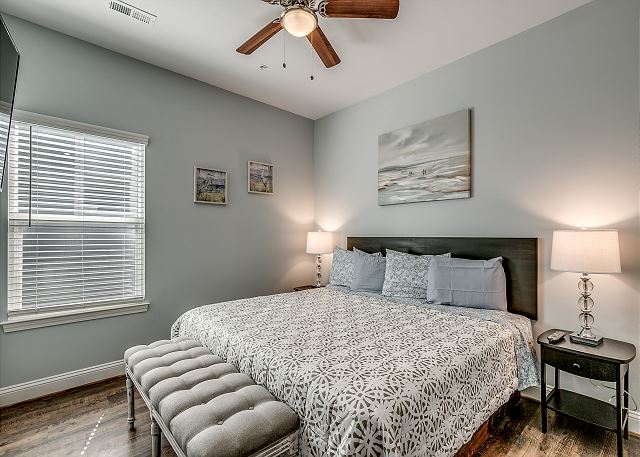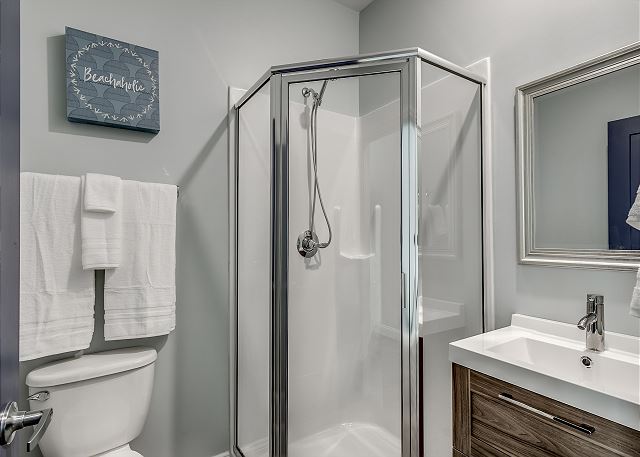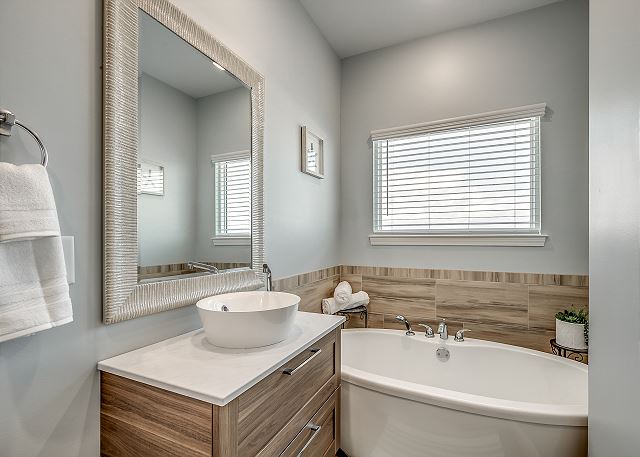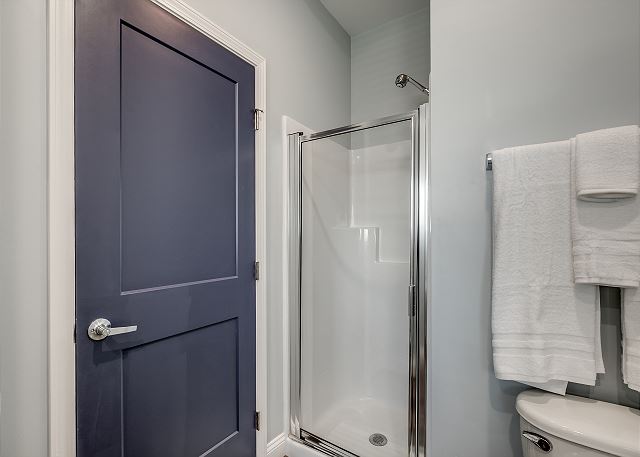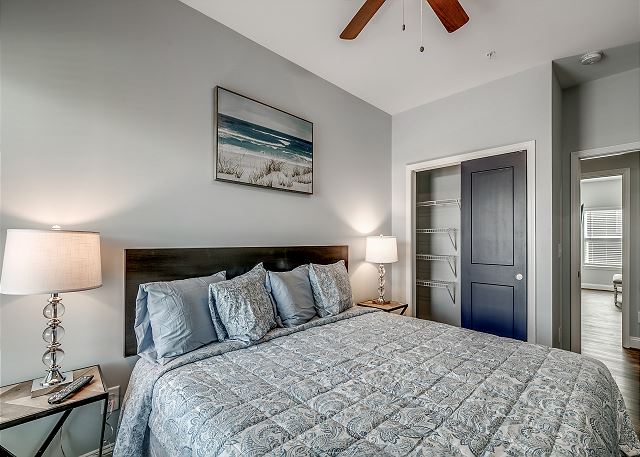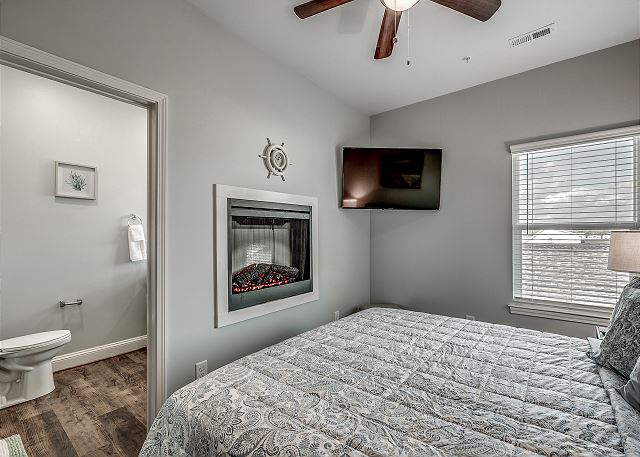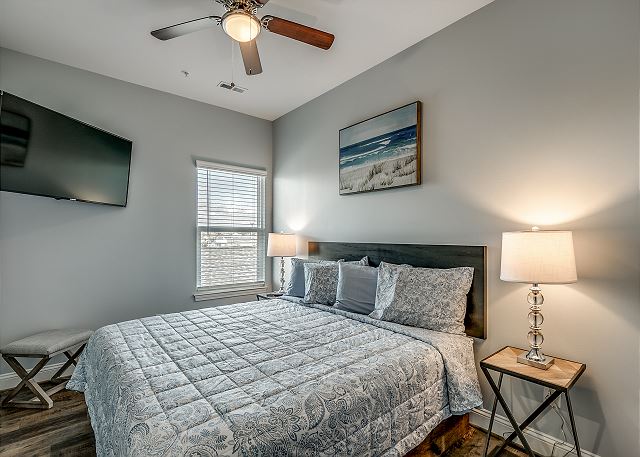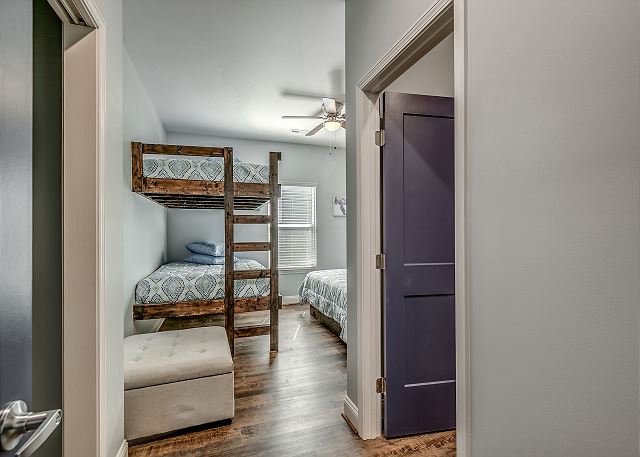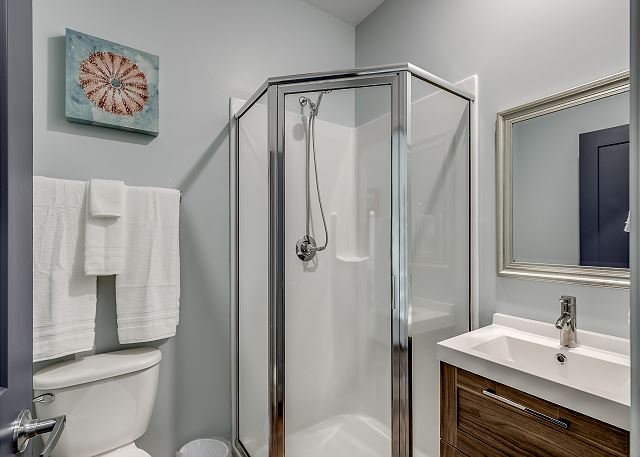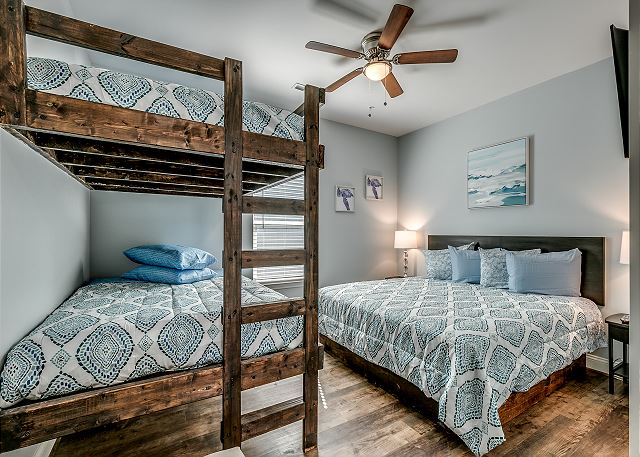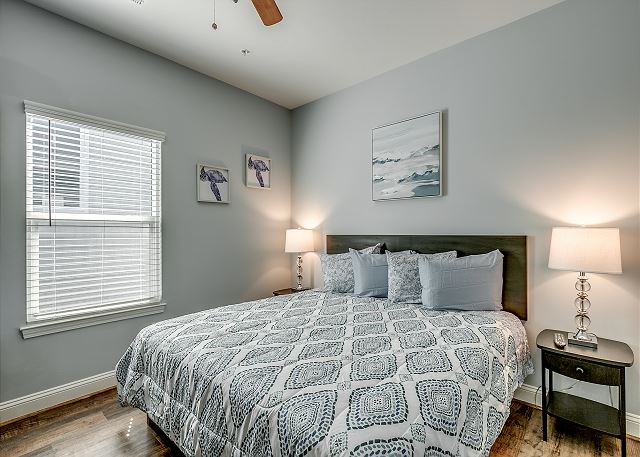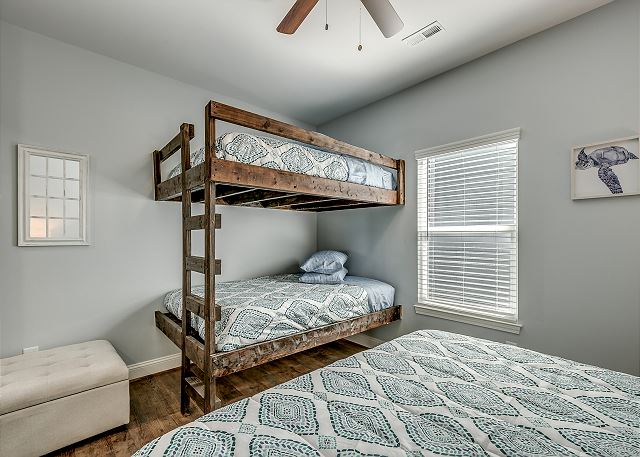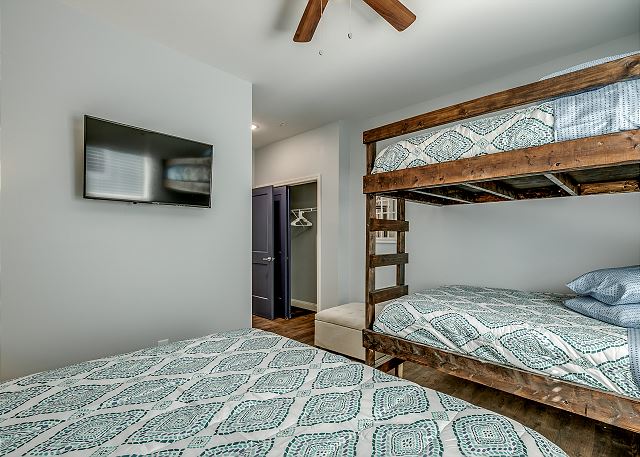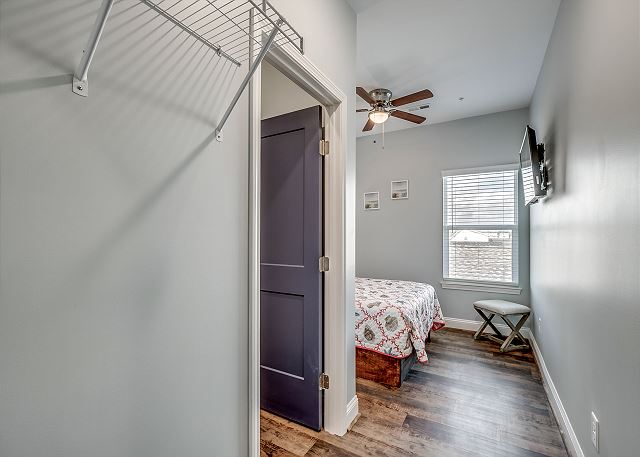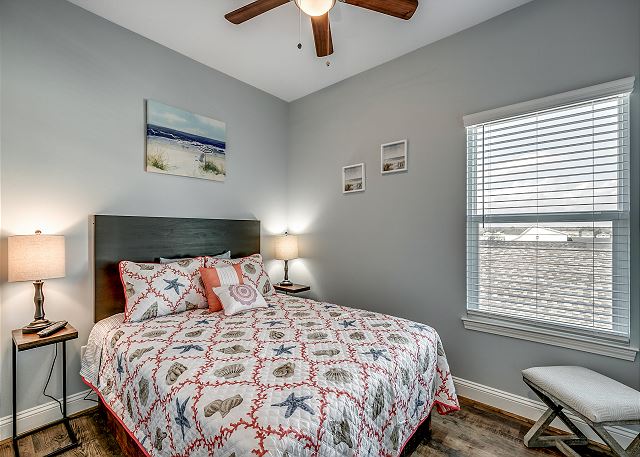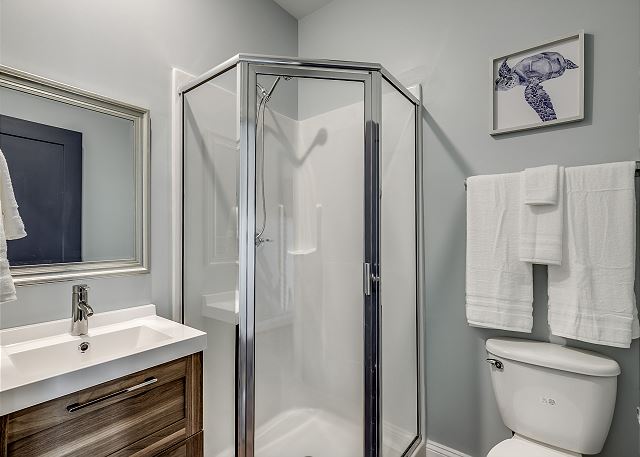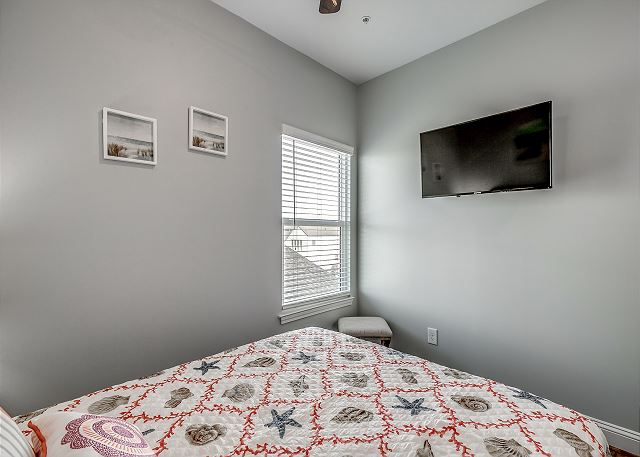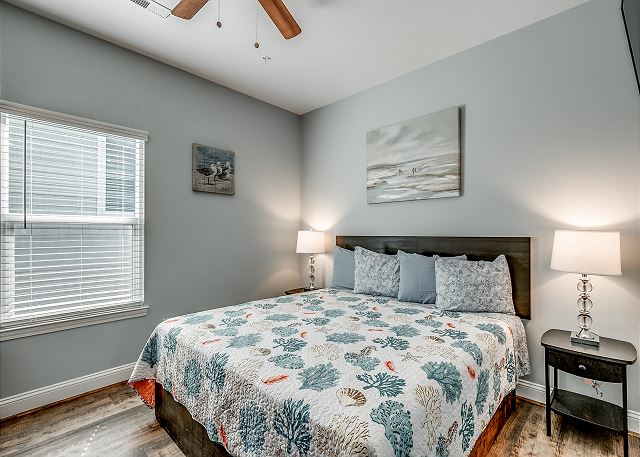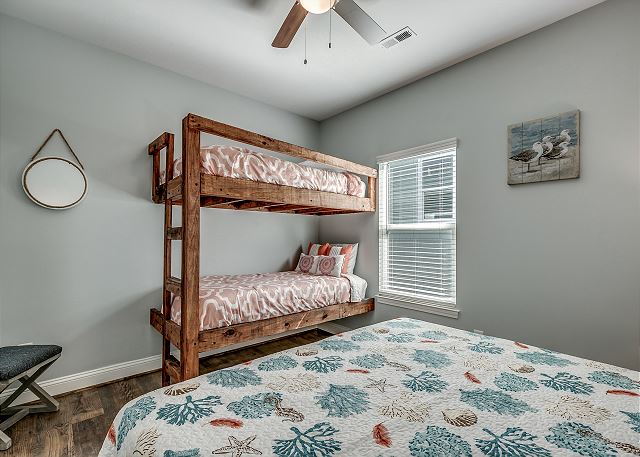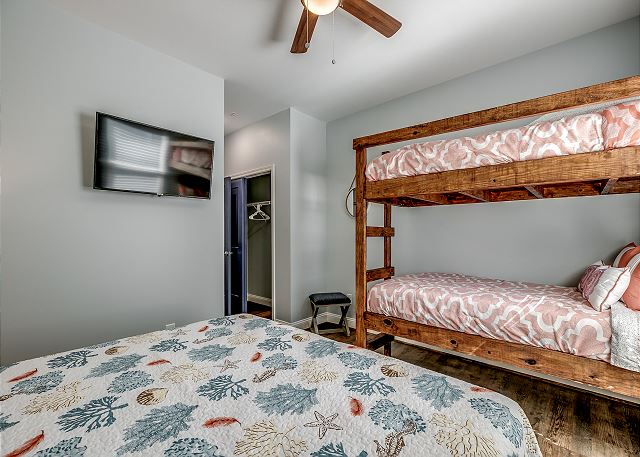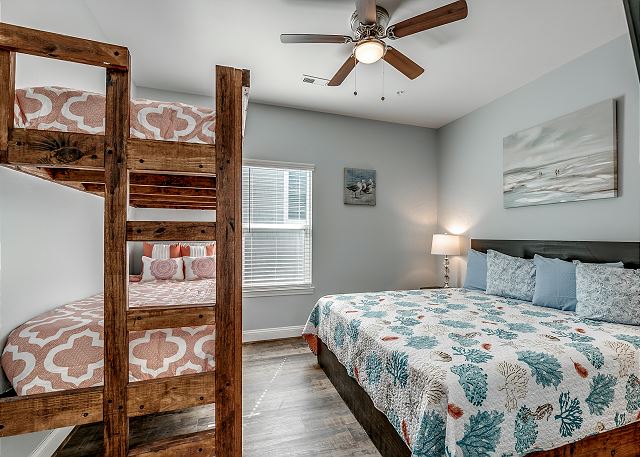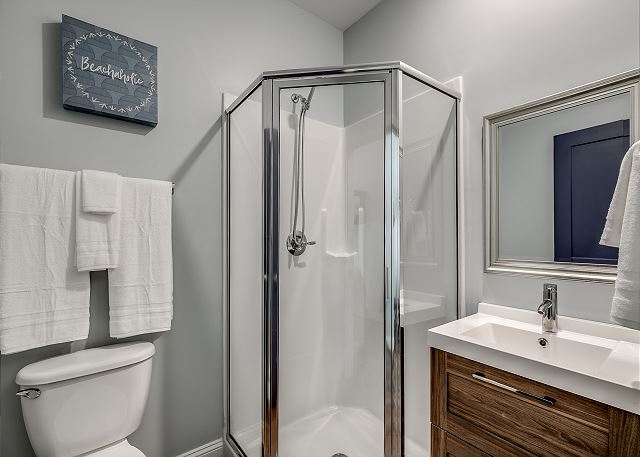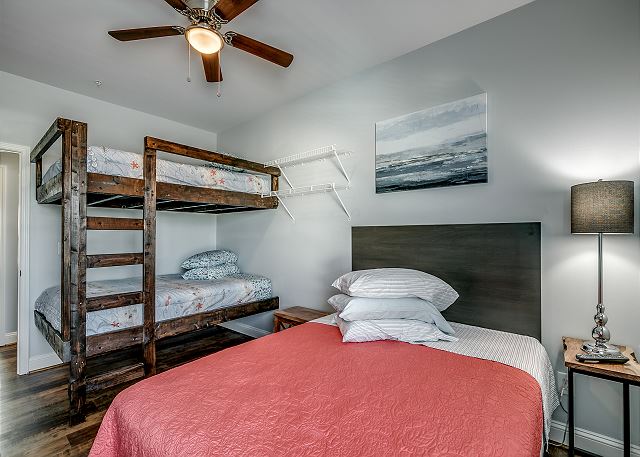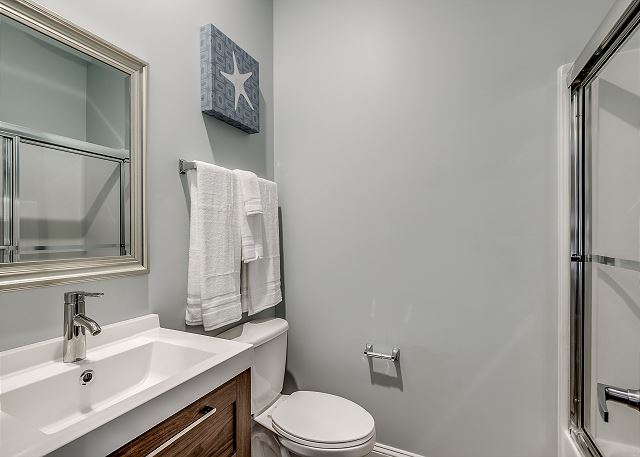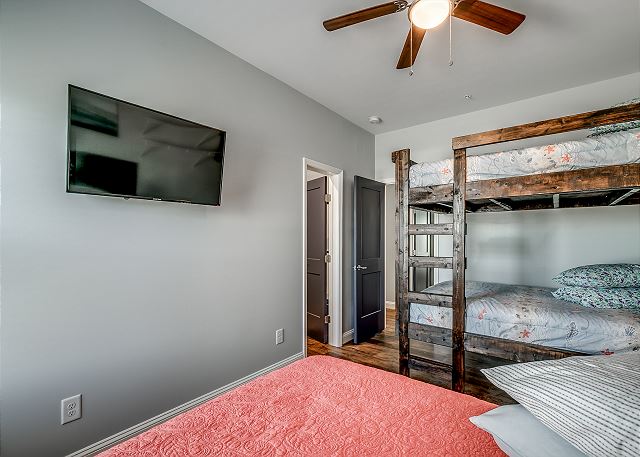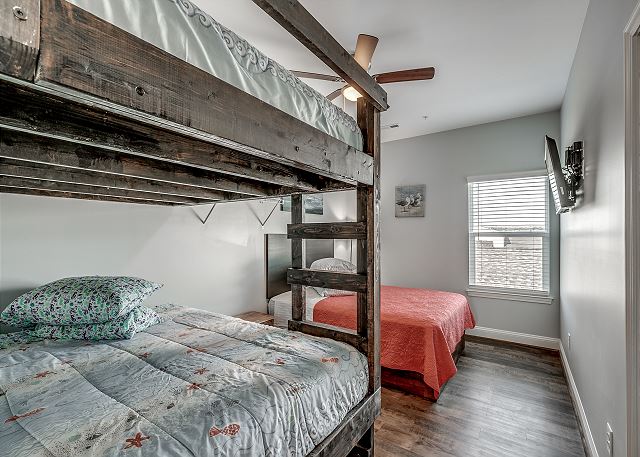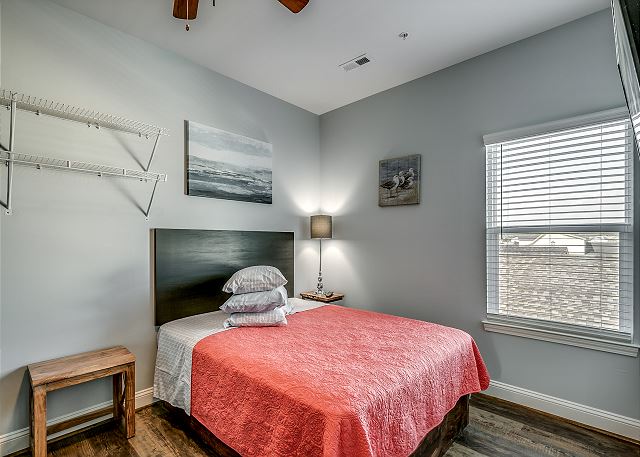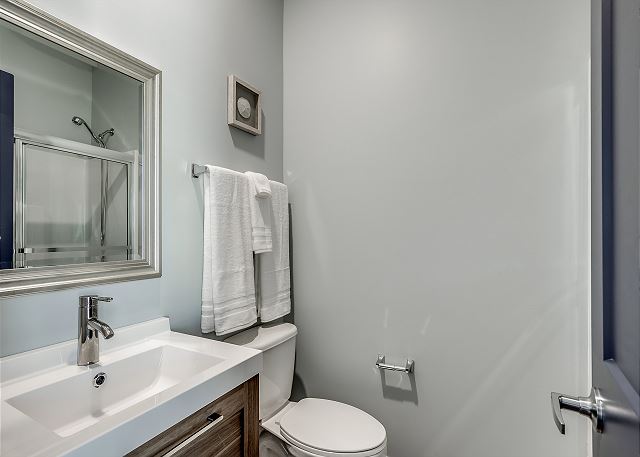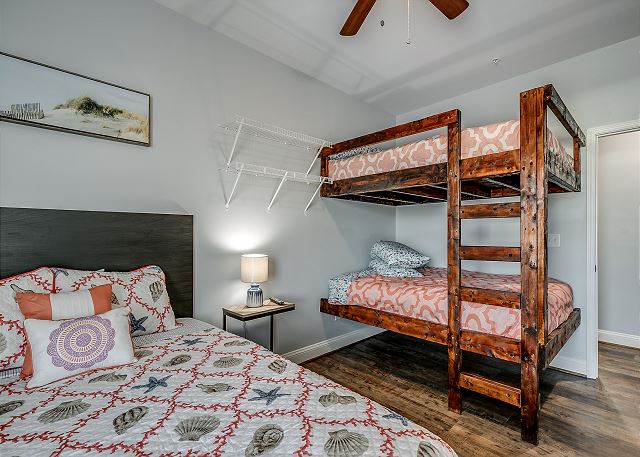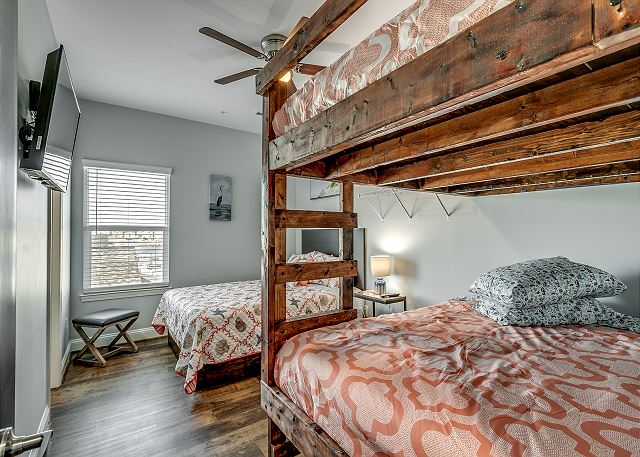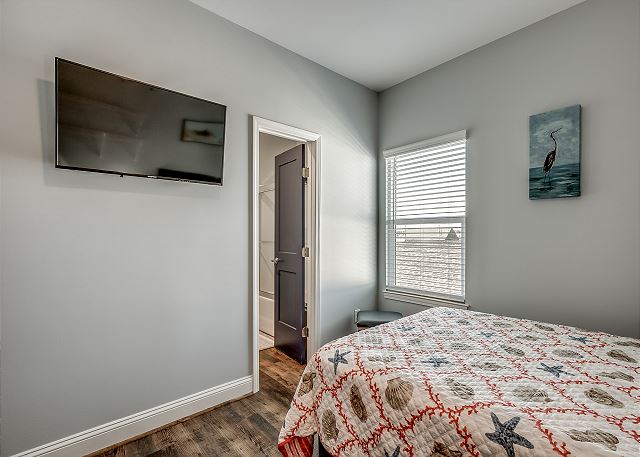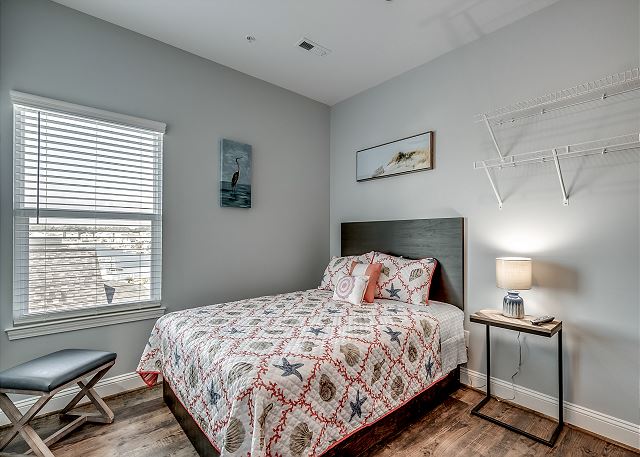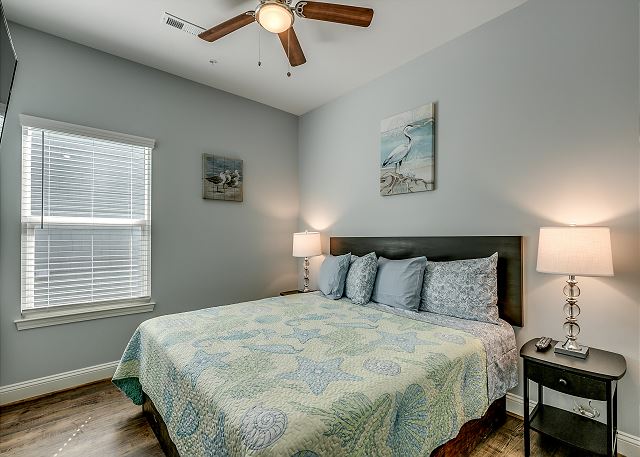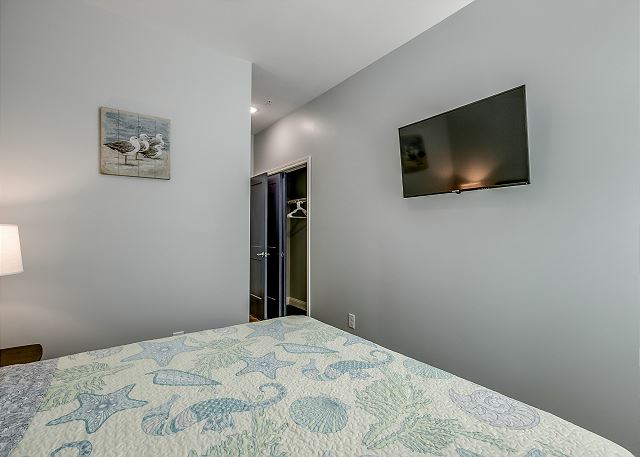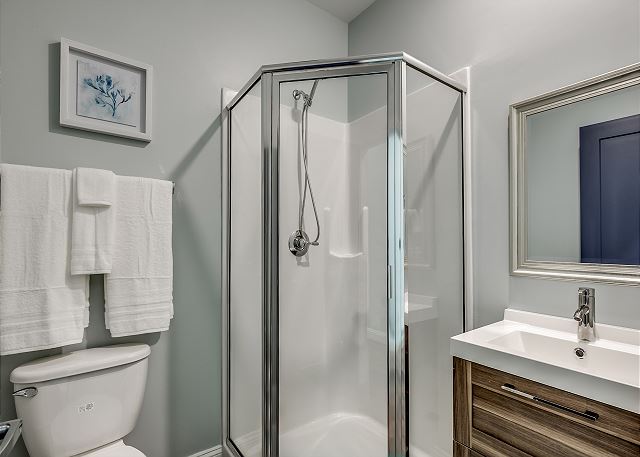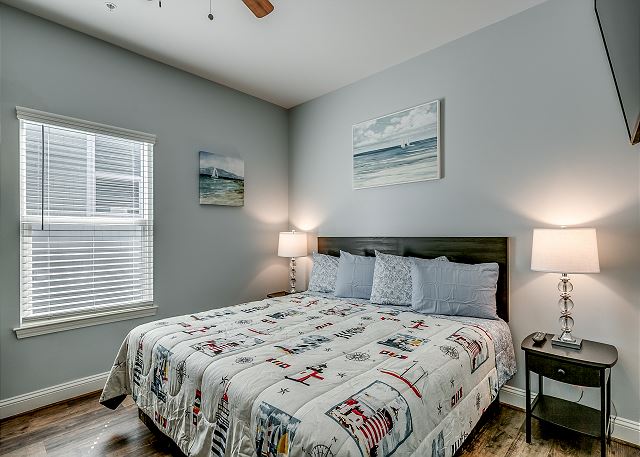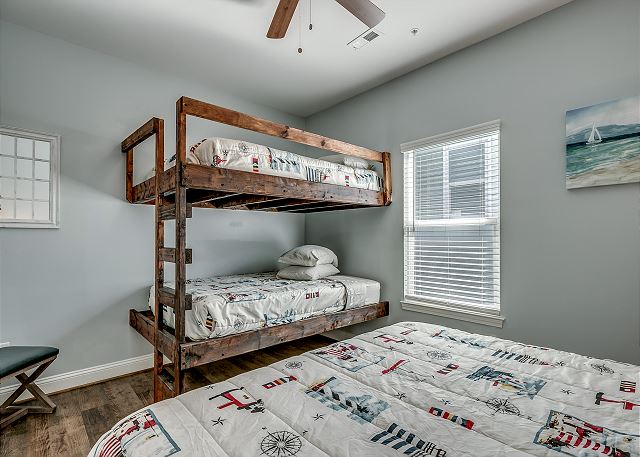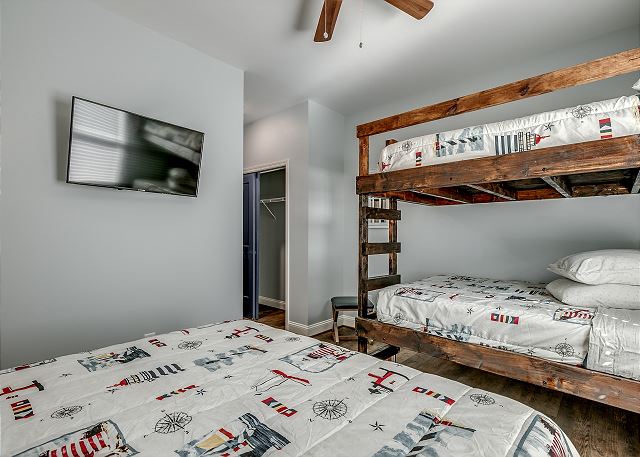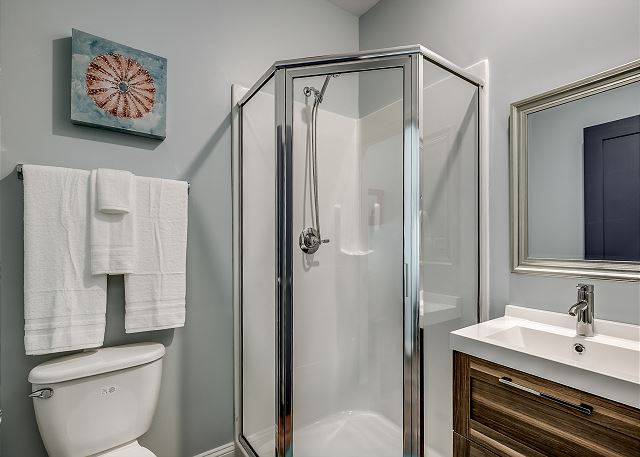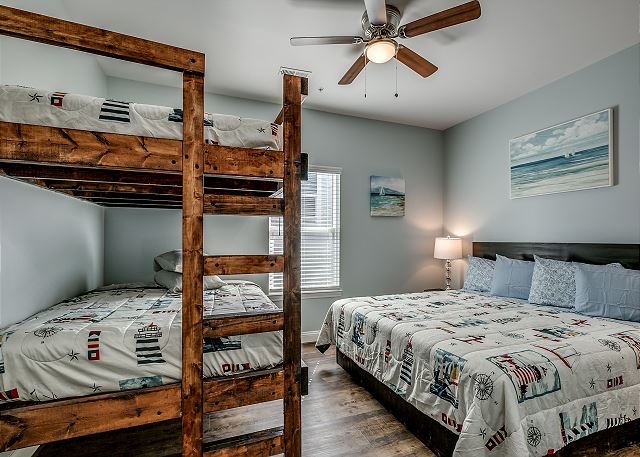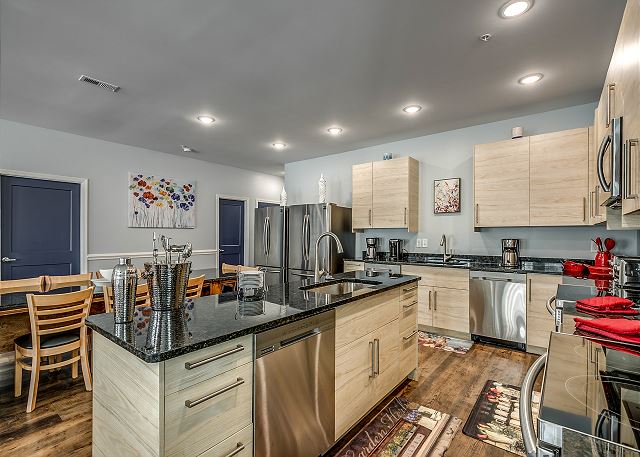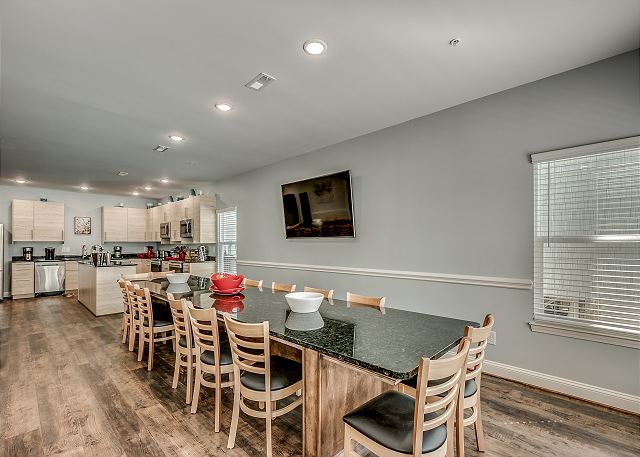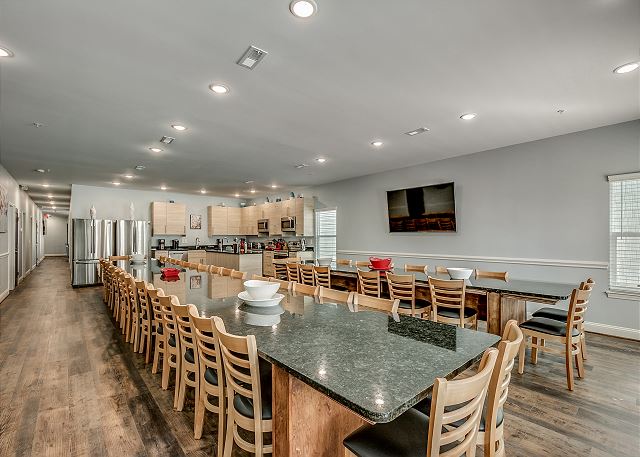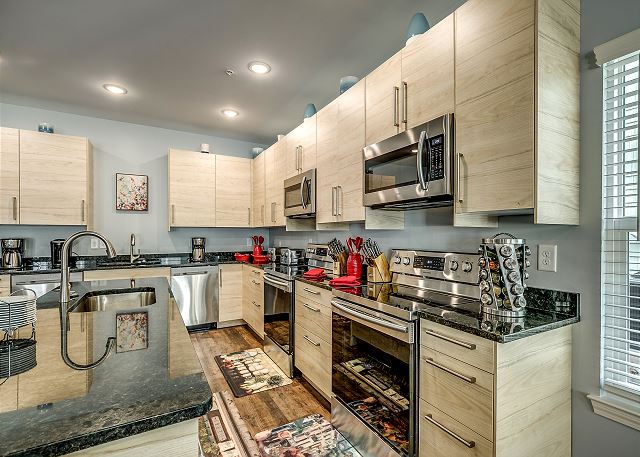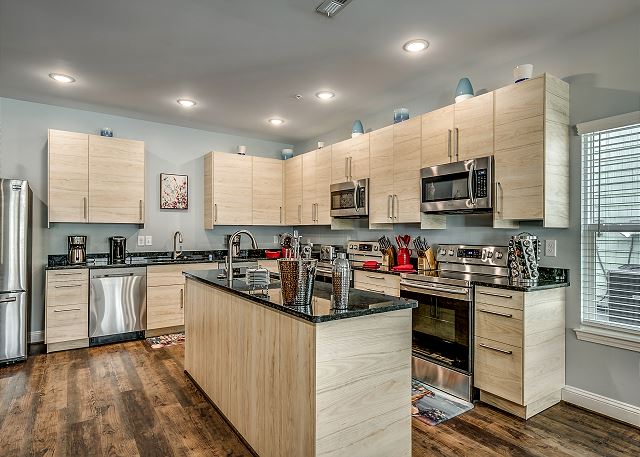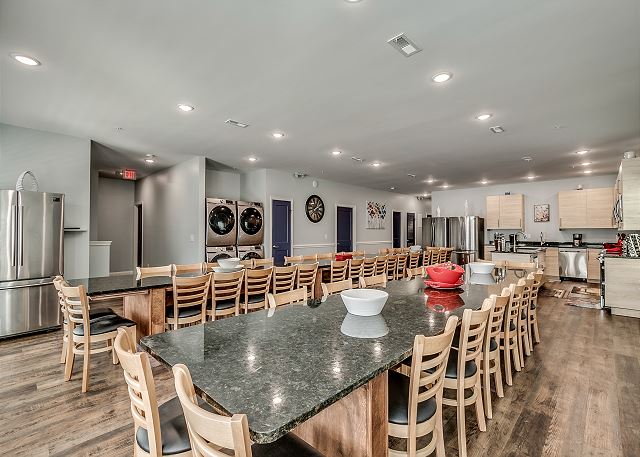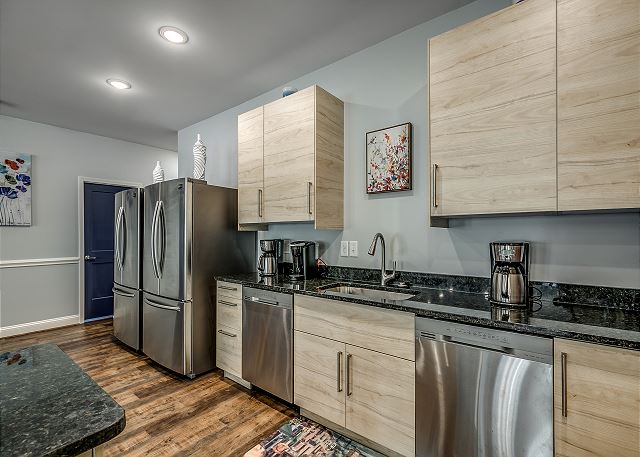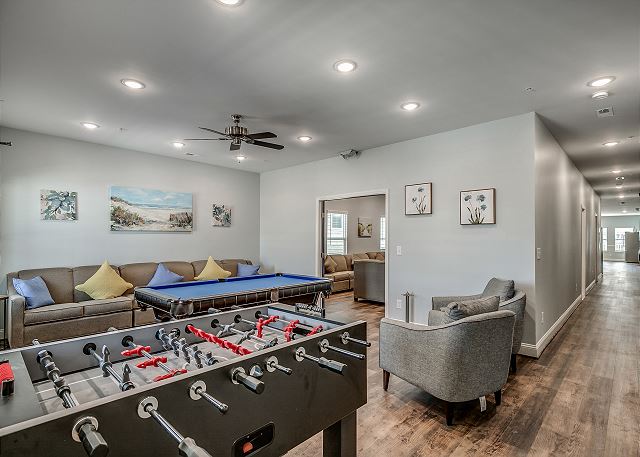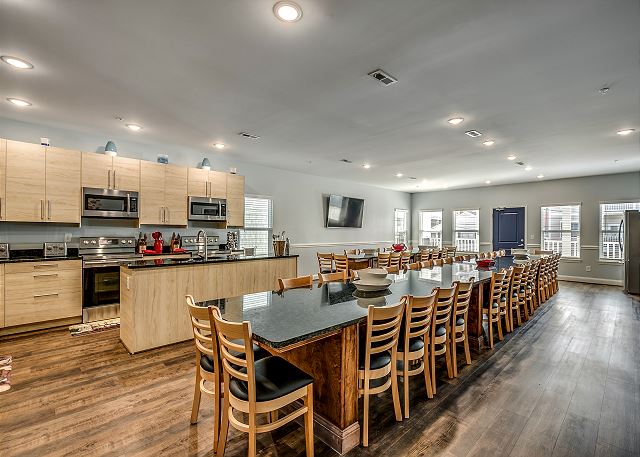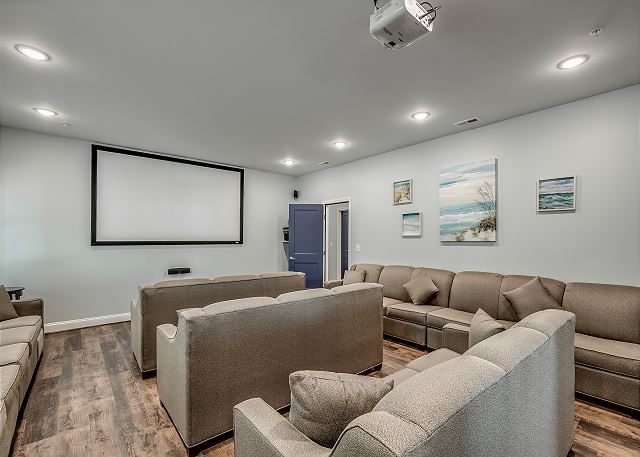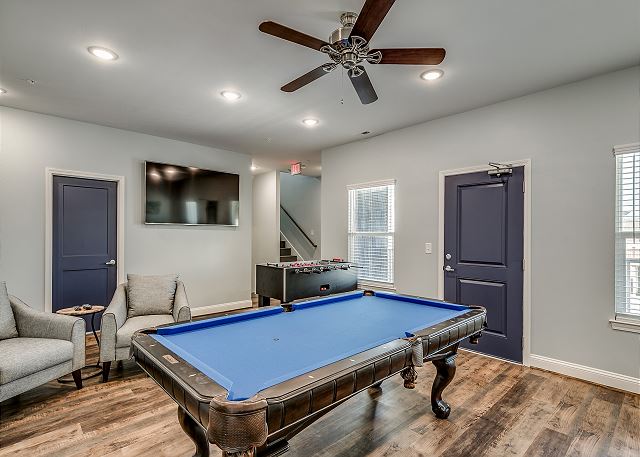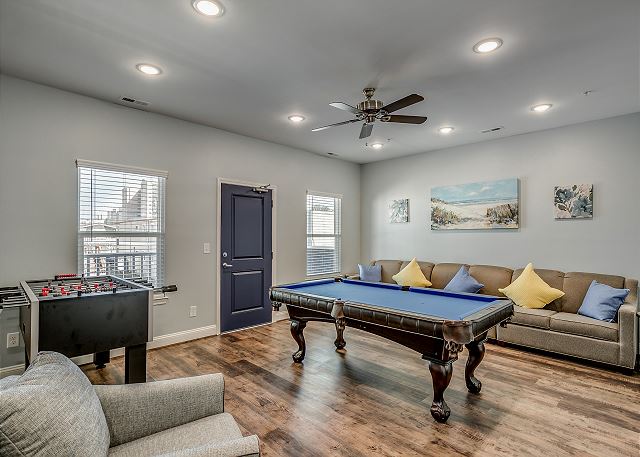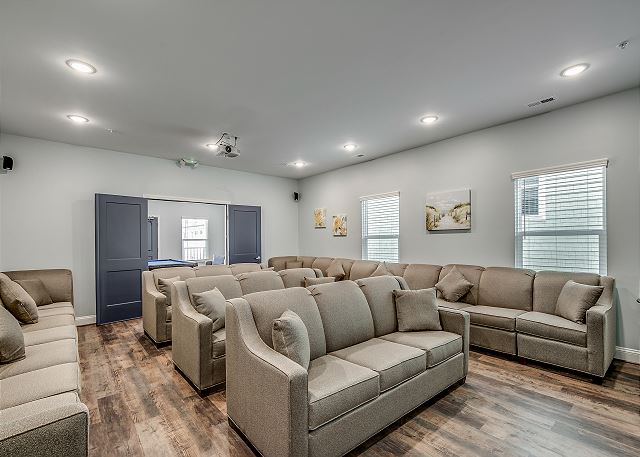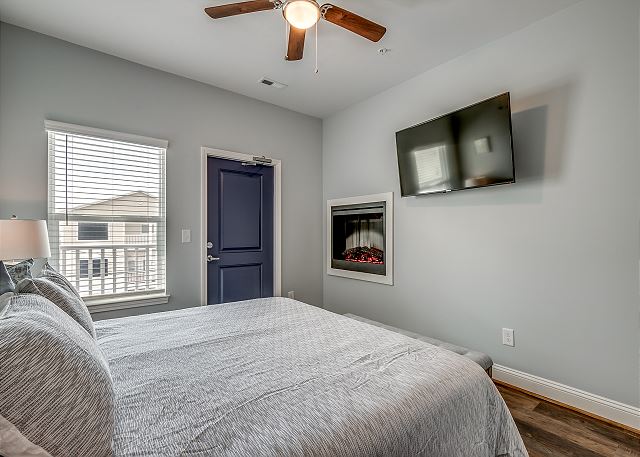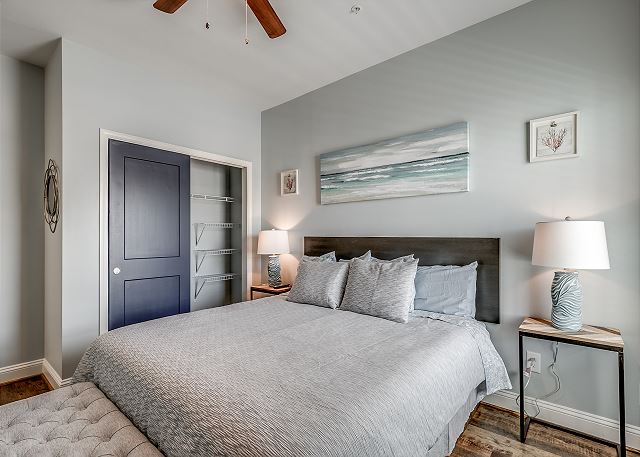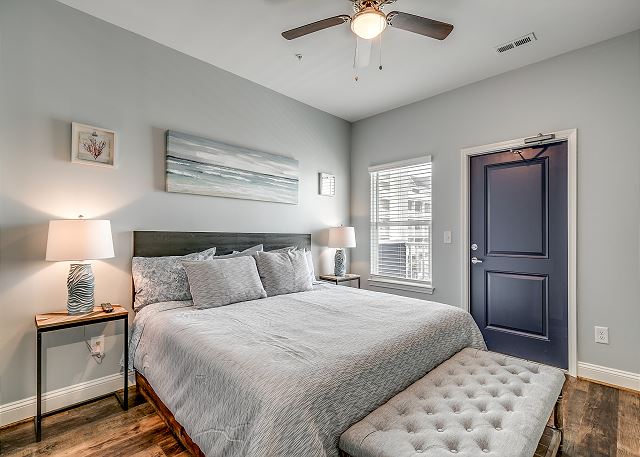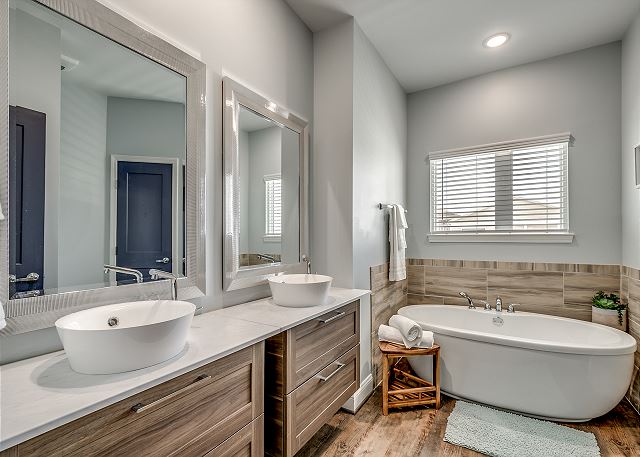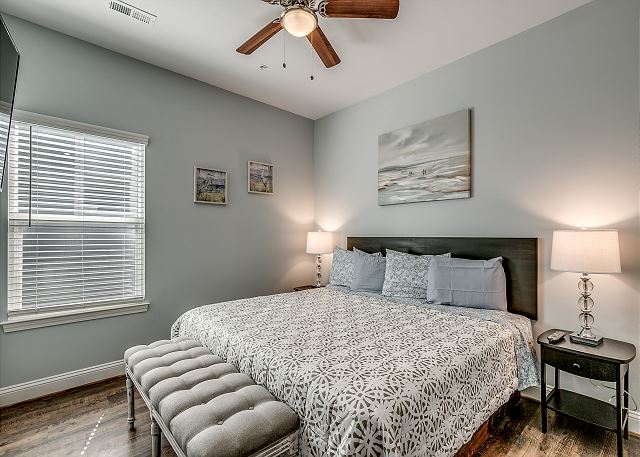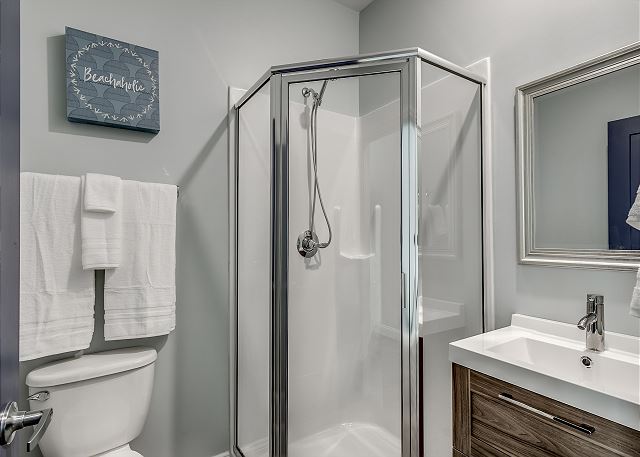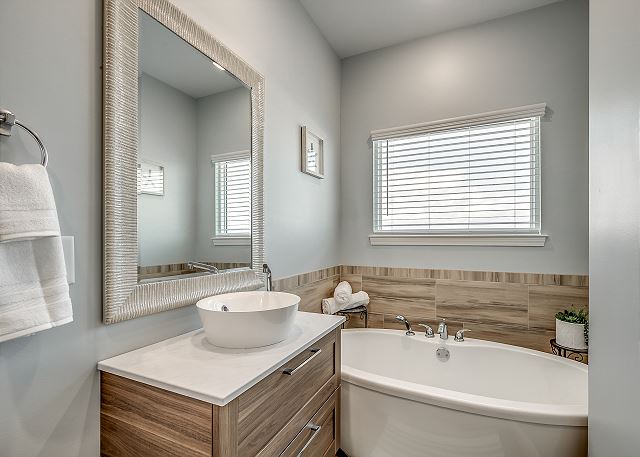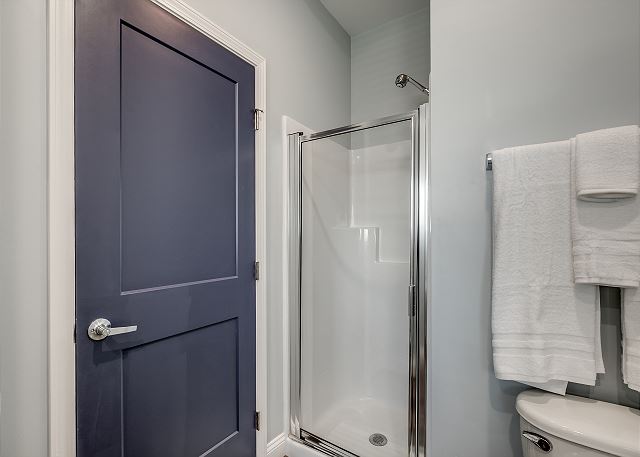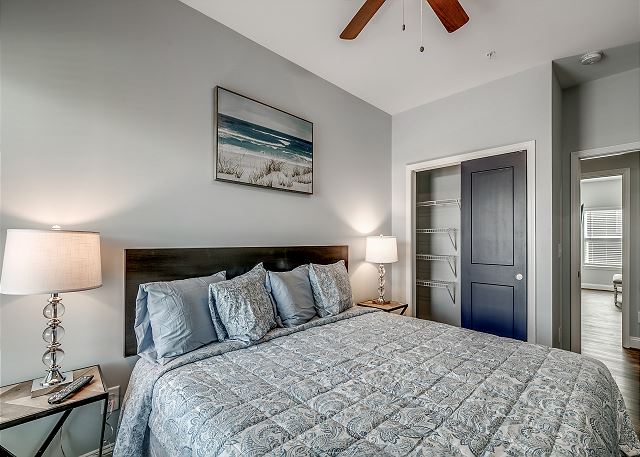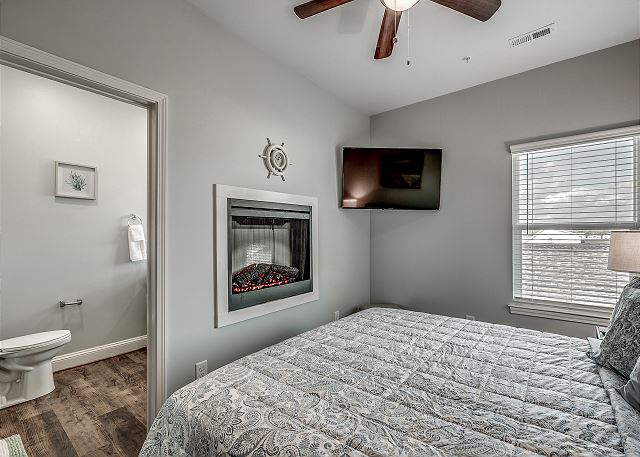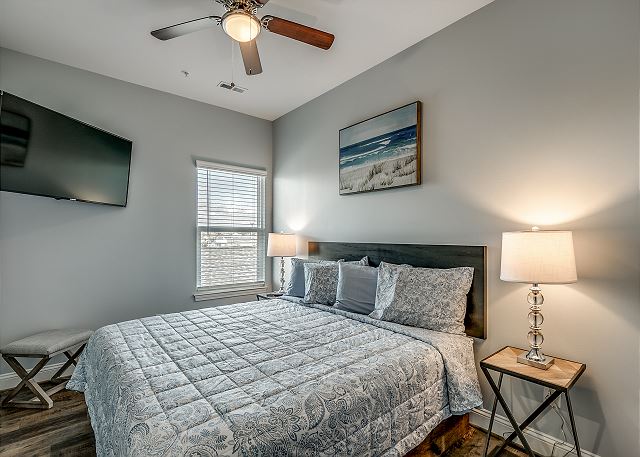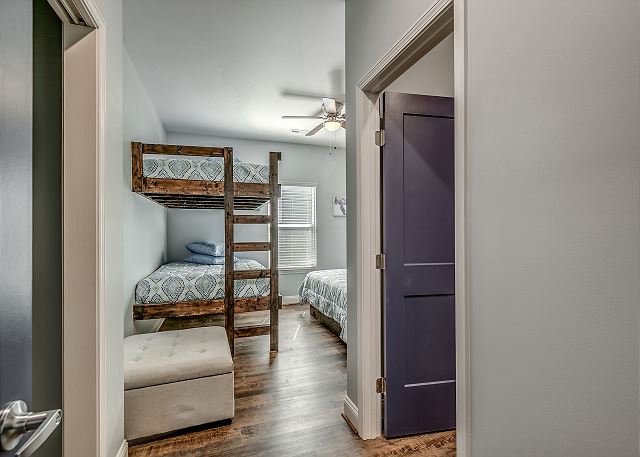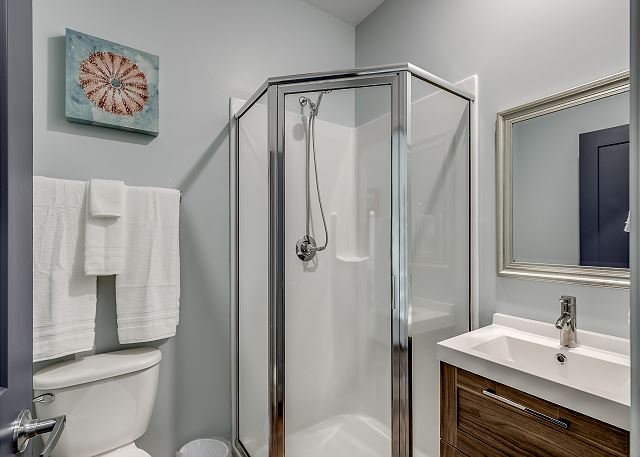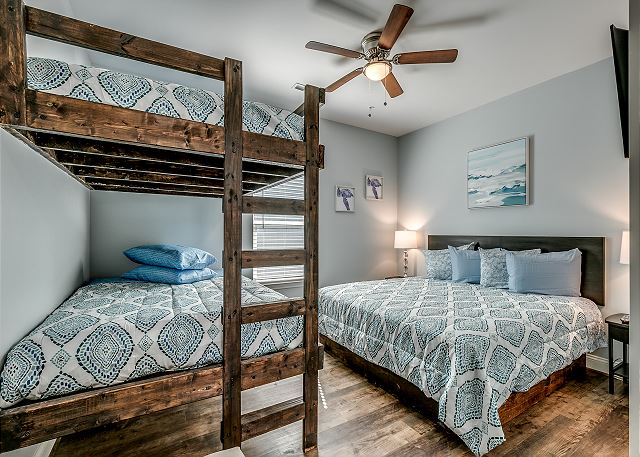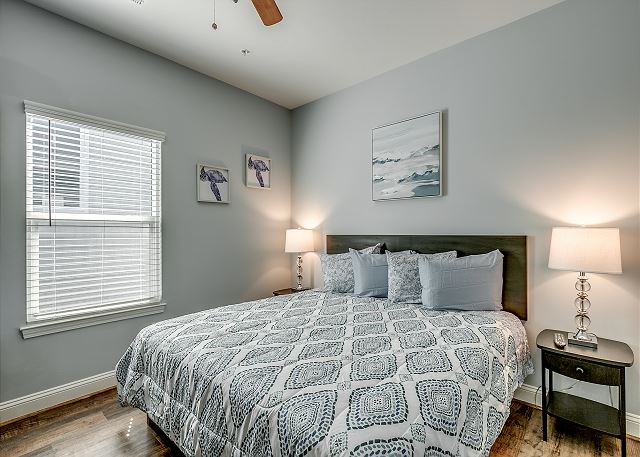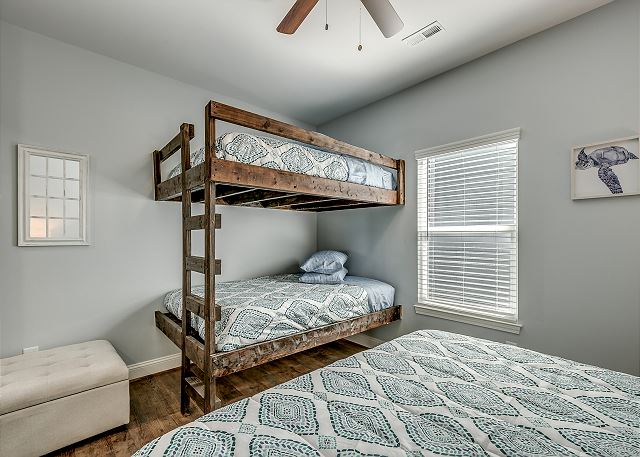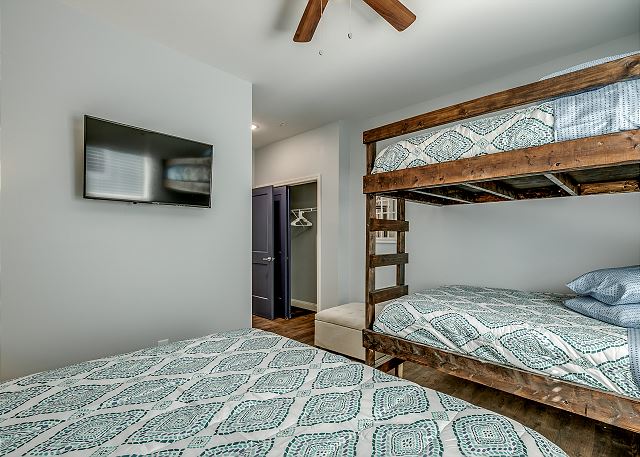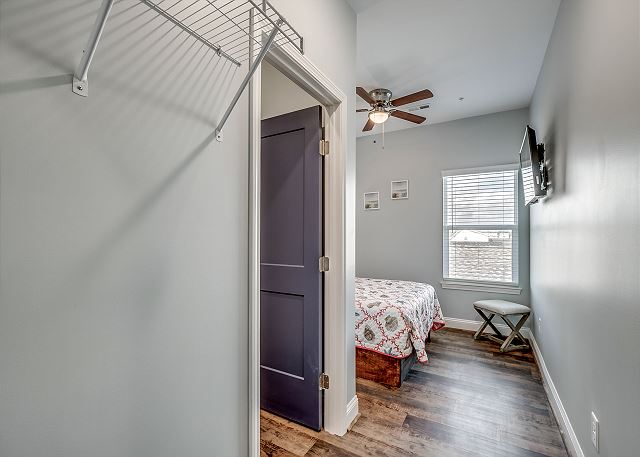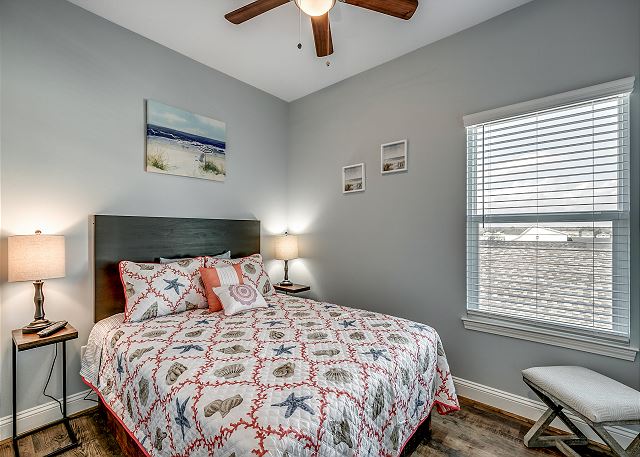 Description
This Brand New Together Resorts Property is located in the desirable Cherry Grove Area of North Myrtle Beach SC. If you have a large group, this home is for you!

This property offers 21 bedrooms and 21.5 bathrooms, a colossal kitchen with 2 cooking stations, granite counter tops, 2 exceedingly large dinning tables for seating up to 45 guests. Ideal for large groups!



What is unique about this property?



Safety - Fire sprinklers throughout the entire property

- Exit signs above all the exit doors

- Second exit



Located within 150 feet to the public beach access

Large Heated Pool

Spa

2 balconies

2 honeymoon suites

16 king size beds

37 beds total

sleeps up to 72 guests

extra large theater room that can be converted to an elegant banquet room

game room
Calendar
October 2021

| S | M | T | W | T | F | S |
| --- | --- | --- | --- | --- | --- | --- |
| | | | | | 01 | 02 |
| 03 | 04 | 05 | 06 | 07 | 08 | 09 |
| 10 | 11 | 12 | 13 | 14 | 15 | 16 |
| 17 | 18 | 19 | 20 | 21 | 22 | 23 |
| 24 | 25 | 26 | 27 | 28 | 29 | 30 |
| 31 | | | | | | |
November 2021

| S | M | T | W | T | F | S |
| --- | --- | --- | --- | --- | --- | --- |
| | 01 | 02 | 03 | 04 | 05 | 06 |
| 07 | 08 | 09 | 10 | 11 | 12 | 13 |
| 14 | 15 | 16 | 17 | 18 | 19 | 20 |
| 21 | 22 | 23 | 24 | 25 | 26 | 27 |
| 28 | 29 | 30 | | | | |
December 2021

| S | M | T | W | T | F | S |
| --- | --- | --- | --- | --- | --- | --- |
| | | | 01 | 02 | 03 | 04 |
| 05 | 06 | 07 | 08 | 09 | 10 | 11 |
| 12 | 13 | 14 | 15 | 16 | 17 | 18 |
| 19 | 20 | 21 | 22 | 23 | 24 | 25 |
| 26 | 27 | 28 | 29 | 30 | 31 | |
January 2022

| S | M | T | W | T | F | S |
| --- | --- | --- | --- | --- | --- | --- |
| | | | | | | 01 |
| 02 | 03 | 04 | 05 | 06 | 07 | 08 |
| 09 | 10 | 11 | 12 | 13 | 14 | 15 |
| 16 | 17 | 18 | 19 | 20 | 21 | 22 |
| 23 | 24 | 25 | 26 | 27 | 28 | 29 |
| 30 | 31 | | | | | |
February 2022

| S | M | T | W | T | F | S |
| --- | --- | --- | --- | --- | --- | --- |
| | | 01 | 02 | 03 | 04 | 05 |
| 06 | 07 | 08 | 09 | 10 | 11 | 12 |
| 13 | 14 | 15 | 16 | 17 | 18 | 19 |
| 20 | 21 | 22 | 23 | 24 | 25 | 26 |
| 27 | 28 | | | | | |
March 2022

| S | M | T | W | T | F | S |
| --- | --- | --- | --- | --- | --- | --- |
| | | 01 | 02 | 03 | 04 | 05 |
| 06 | 07 | 08 | 09 | 10 | 11 | 12 |
| 13 | 14 | 15 | 16 | 17 | 18 | 19 |
| 20 | 21 | 22 | 23 | 24 | 25 | 26 |
| 27 | 28 | 29 | 30 | 31 | | |
April 2022

| S | M | T | W | T | F | S |
| --- | --- | --- | --- | --- | --- | --- |
| | | | | | 01 | 02 |
| 03 | 04 | 05 | 06 | 07 | 08 | 09 |
| 10 | 11 | 12 | 13 | 14 | 15 | 16 |
| 17 | 18 | 19 | 20 | 21 | 22 | 23 |
| 24 | 25 | 26 | 27 | 28 | 29 | 30 |
May 2022

| S | M | T | W | T | F | S |
| --- | --- | --- | --- | --- | --- | --- |
| 01 | 02 | 03 | 04 | 05 | 06 | 07 |
| 08 | 09 | 10 | 11 | 12 | 13 | 14 |
| 15 | 16 | 17 | 18 | 19 | 20 | 21 |
| 22 | 23 | 24 | 25 | 26 | 27 | 28 |
| 29 | 30 | 31 | | | | |
June 2022

| S | M | T | W | T | F | S |
| --- | --- | --- | --- | --- | --- | --- |
| | | | 01 | 02 | 03 | 04 |
| 05 | 06 | 07 | 08 | 09 | 10 | 11 |
| 12 | 13 | 14 | 15 | 16 | 17 | 18 |
| 19 | 20 | 21 | 22 | 23 | 24 | 25 |
| 26 | 27 | 28 | 29 | 30 | | |
July 2022

| S | M | T | W | T | F | S |
| --- | --- | --- | --- | --- | --- | --- |
| | | | | | 01 | 02 |
| 03 | 04 | 05 | 06 | 07 | 08 | 09 |
| 10 | 11 | 12 | 13 | 14 | 15 | 16 |
| 17 | 18 | 19 | 20 | 21 | 22 | 23 |
| 24 | 25 | 26 | 27 | 28 | 29 | 30 |
| 31 | | | | | | |
August 2022

| S | M | T | W | T | F | S |
| --- | --- | --- | --- | --- | --- | --- |
| | 01 | 02 | 03 | 04 | 05 | 06 |
| 07 | 08 | 09 | 10 | 11 | 12 | 13 |
| 14 | 15 | 16 | 17 | 18 | 19 | 20 |
| 21 | 22 | 23 | 24 | 25 | 26 | 27 |
| 28 | 29 | 30 | 31 | | | |
September 2022

| S | M | T | W | T | F | S |
| --- | --- | --- | --- | --- | --- | --- |
| | | | | 01 | 02 | 03 |
| 04 | 05 | 06 | 07 | 08 | 09 | 10 |
| 11 | 12 | 13 | 14 | 15 | 16 | 17 |
| 18 | 19 | 20 | 21 | 22 | 23 | 24 |
| 25 | 26 | 27 | 28 | 29 | 30 | |
Available
Unavailable
Check-In Only
Check-Out Only
Seasonal Rates
| Date Range | Daily | Weekly | Monthly |
| --- | --- | --- | --- |
* Seasonal rates are only estimates and do not reflect taxes or additional fees.
Location
Guest Reviews of
Together Resorts Cherry Grove Resort at I 206 54th
North Myrtle Beach, SC
---
Vacation Rental Reviews by
stars based on
Women's retreat 2021
Review by
Cynthia G.
Excellent trip. Love the facility and the staff was so helpful
5 out of 5 stars
50th Anniversary Family Vacay
Review by
Tracey S.
We thoroughly enjoyed our stay. The house is a fantastic size for a large family, like ours, or a large group of friends. The kitchen is well equipped, however has no food storage space (except fridge/freezer). It isn't a luxurious home, but we were satisfied with it, and would definitely book it again!
5 out of 5 stars
Fantastic Week at the Beach
Review by
Our large group had an absolutely amazing time at this property. The pictures were true to life, the house was clean, and there were enough pots, pans, dishes and utensils to comfortably cook any meal. Sometimes places say they provide these things but they don't actually do it. We were able to actually cook for 65 people and serve them. The ONLY negative if there even is one really, is the beds are really not comfortable, but again, the rest of the house is so perfect, it's not even a second thought. Definitely stay here if you are considering it. So many memories.
5 out of 5 stars
Good experience
Review by
Top notch
5 out of 5 stars
Great Location for Large Groups
Review by
Joel M.
Our group had a great time and the house was very accommodating. Couldn't have asked for a much better experience. The hot tub was not working but we didn't need a hot tub anyways.
5 out of 5 stars
Great accommodations; great memories
Review by
My group and I was very impressed with the accommodations of this property. There was adequate meeting spaces between the kitchen, theater, and game rooms. The kitchen had all the necessary supplies and appliances for our stay. The double microwaves, stoves, and refrigerates came in handy. We especially like the fact that there was a bathroom in each bedroom. We would have loved more yard (green) space for kids. I would book again.
4 out of 5 stars
Excellent stay
Review by
Gail L.
Everything you needed was right. Truly didn't have to bring anything except your food. Beach was close by where you could enjoy. Plenty of room to hold my daughter's reception. Planning on booking again next year. Some of my guest was amazed and wanted the information about rental
5 out of 5 stars
GREAT PLACE!!!
Review by
NOLAN S.
The home is perfect, just like the pictures. We had an awesome stay!
5 out of 5 stars
Awesome
Review by
Tamika H.
This place is amazing. I will stay here again.
5 out of 5 stars
Lula' review
Review by
Lula J.
The property was very clean and fully stocked with towels and kitchen ware, as promised. The staff was very helpful and willing to accommodate.
5 out of 5 stars
Great location great service perfect for our large group!
Review by
Daniel H.
Our vacation rental was very clean and ready to go the day we checked in. The staff was very friendly and professional and gave us great suggestions for shopping. We really enjoyed short walk to the beach and the giant kitchen to cook and we had plenty of room for all of us to eat together.
5 out of 5 stars
Tournament Trip for Baseball Team
Review by
Angelle B.
AMAZING! Susan was exceptional, she helped with everything along the way. Always available and accommodating; she even made some last minute changes to help make our trip a lot better.
5 out of 5 stars
206 54th ave stay
Review by
Melvin A.
it was great
5 out of 5 stars
Corporate Retreat
Review by
Great spot for a large group, short walk to the beach.
5 out of 5 stars
Senior sneak trip
Review by
Rachael C.
We had a wonderful stay! The staff was very accommodating in helping with the hot tub when it wasn't working and letting us use an extra oven in another rental property. We had 68 people stay and there were lovely accommodations for sleeping.
5 out of 5 stars
Marriage Retreat at Myrtle Beach
Review by
David S.
This 21 bedroom house was absolutely perfect for our group event. It was clean, modern, and allow for a welcoming atmosphere for our stay. The two honeymoon suites were very nice. The media room and spacious kitchen were the focal areas of our stay. The kitchen was equipped with almost every necessity. Just minor things that were not functioning but it did not disturb our stay. The elevator was a major asset which allowed for easy loading and unloading of large items and assisted with older attendees to have access to higher floors without having to use stairs.
5 out of 5 stars
Contact Us