Together Resorts Cherry Grove Resort at I 207 54th (House)
21 Bedroom(s) | 21 Bathroom(s) | Sleeps 72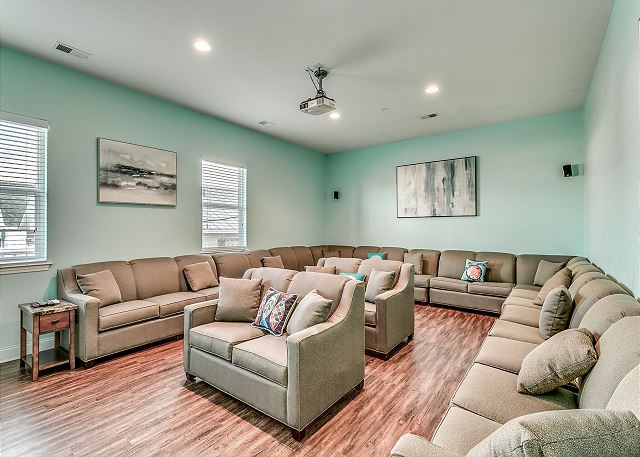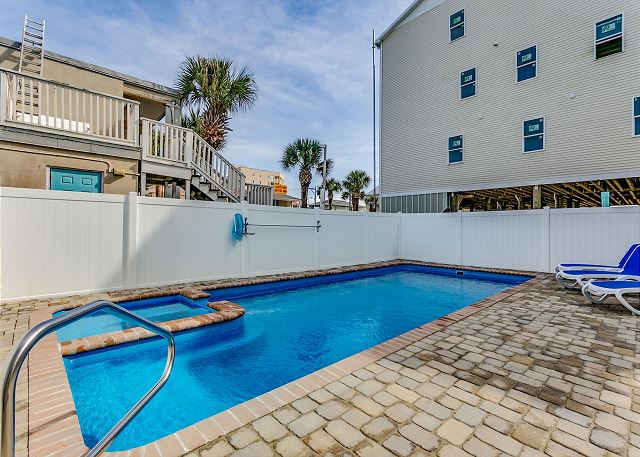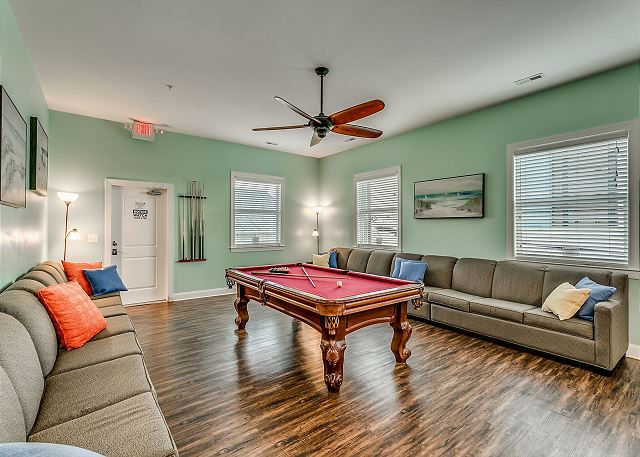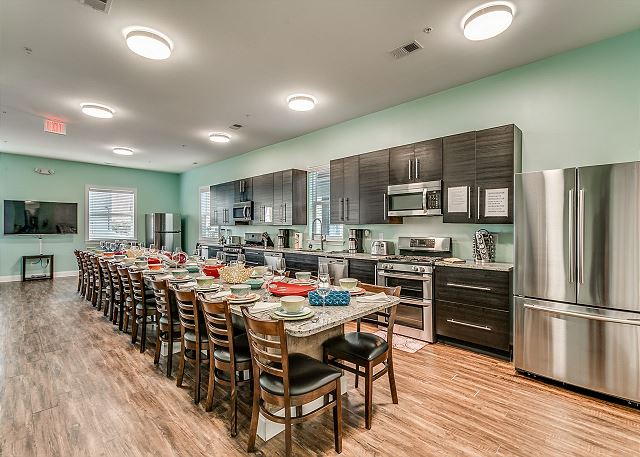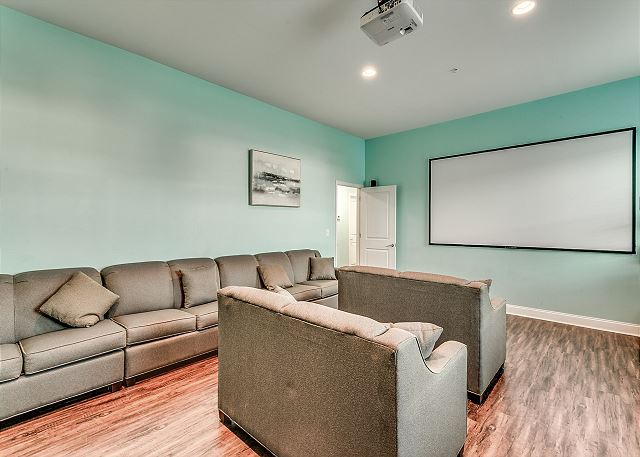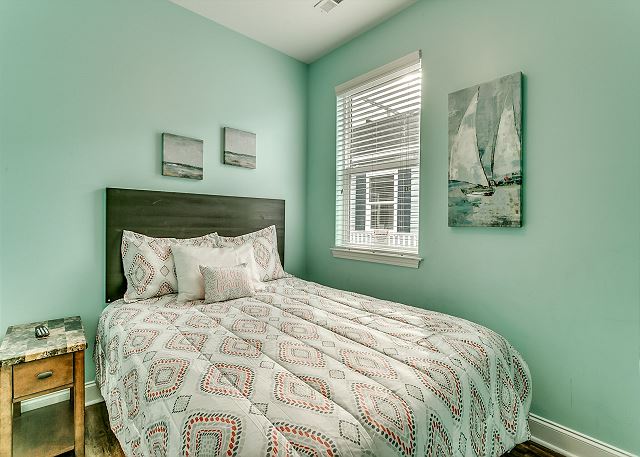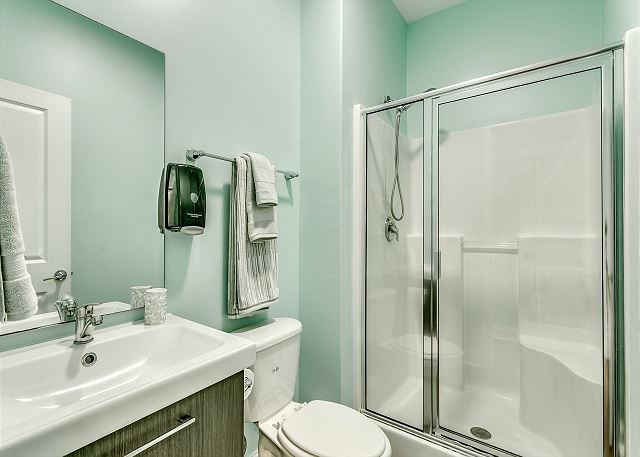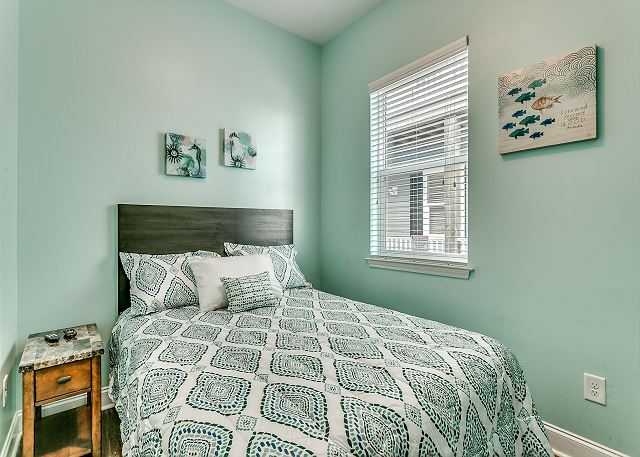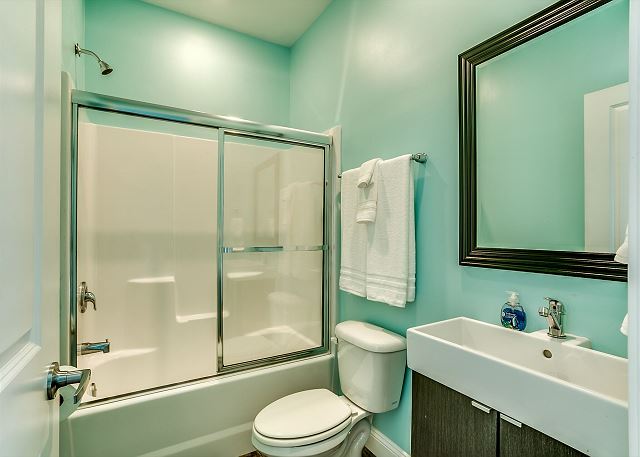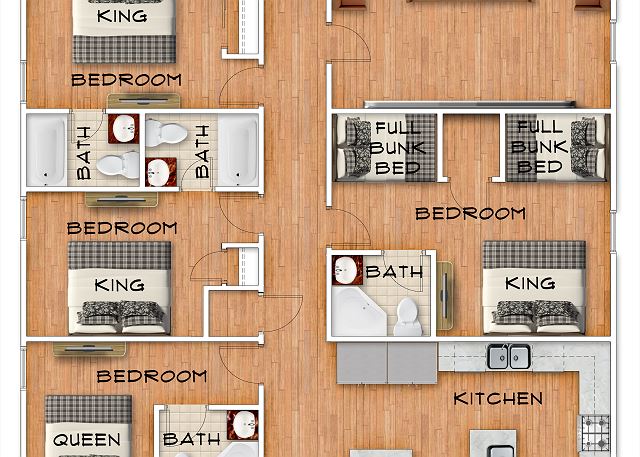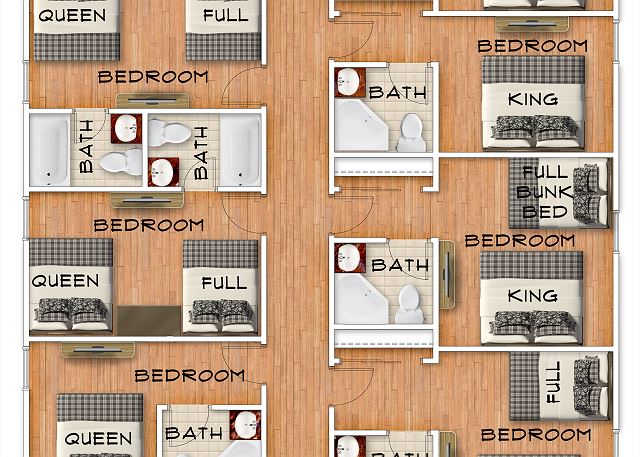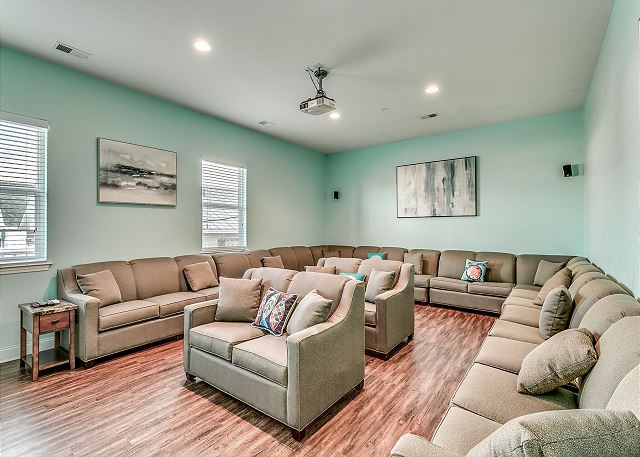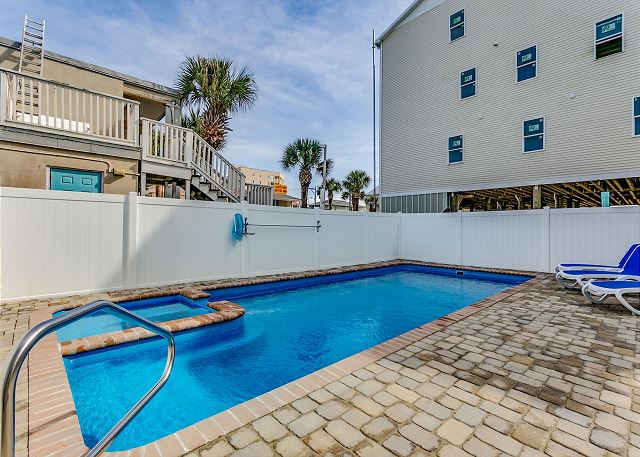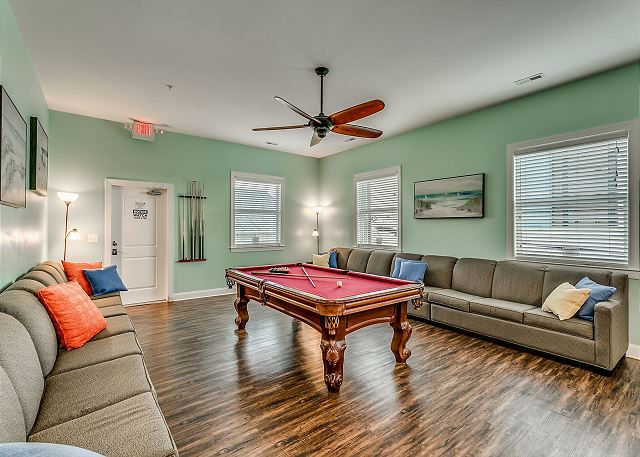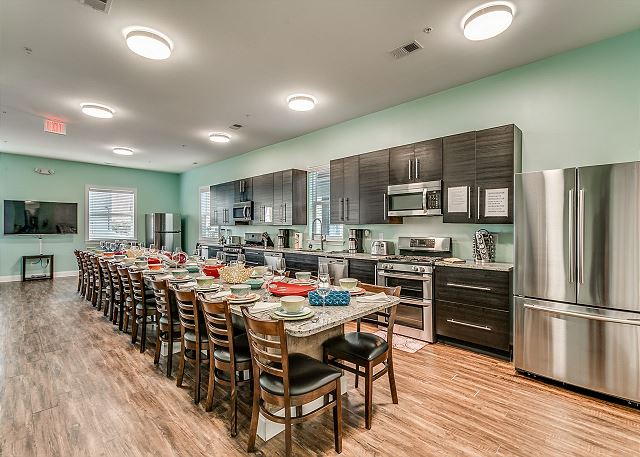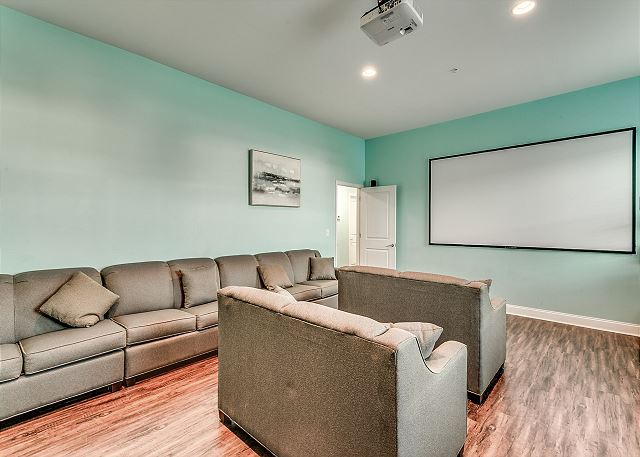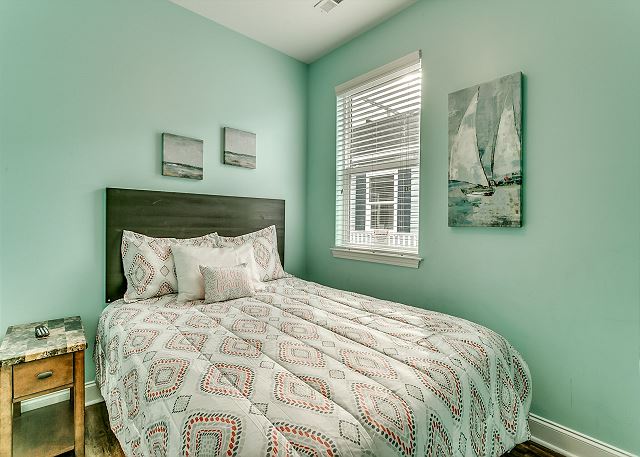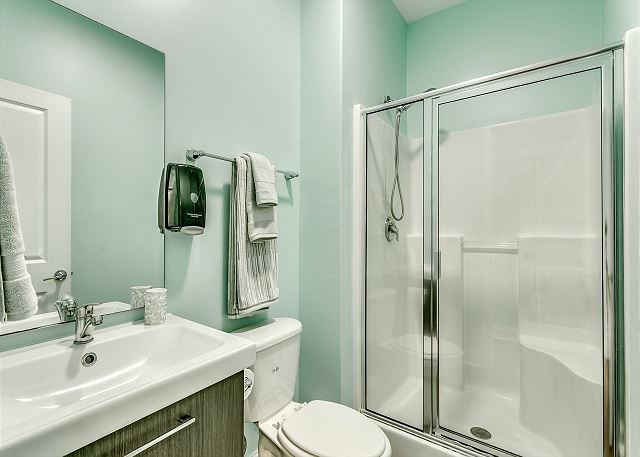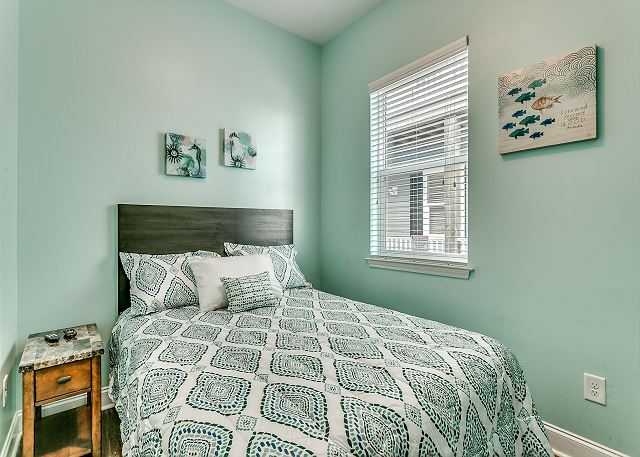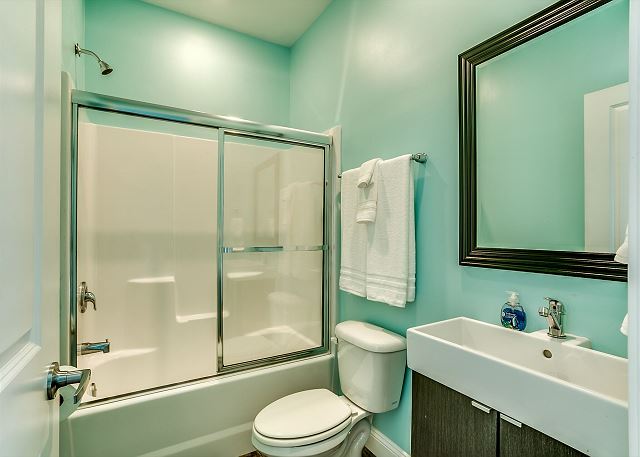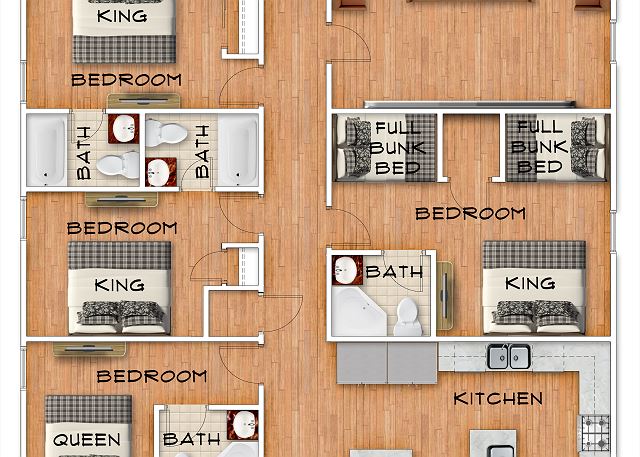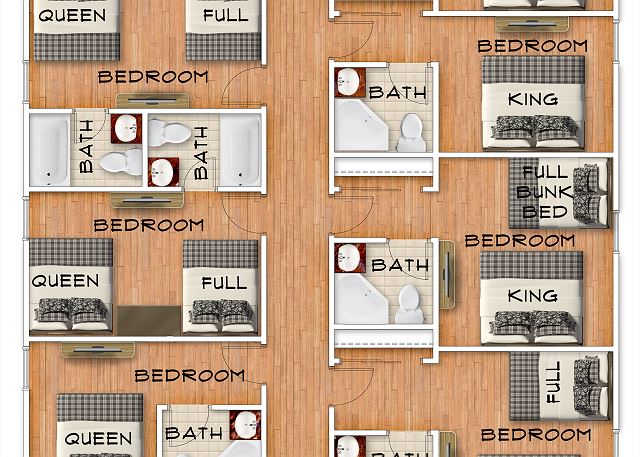 Description
This Brand New Together Resorts Property is located in the desirable Cherry Grove Area of North Myrtle Beach SC. If you have a large group, this home is for you!

This property offers 21 bedrooms and 21.5 bathrooms, a colossal kitchen with 2 cooking stations, granite counter tops, 2 exceedingly large dinning tables for seating up to 45 guests. Ideal for large groups!



What is unique about this property?



Safety - Fire sprinklers throughout the entire property

- Exit signs above all the exit doors

- Second exit



Located within 150 feet to the public beach access

Large Heated Pool

Spa

2 balconies

2 honeymoon suites



16 king size beds

37 beds total

sleeps up to 72 guests

extra large theater room that can be converted to an elegant banquet room

game room
Calendar
October 2021

| S | M | T | W | T | F | S |
| --- | --- | --- | --- | --- | --- | --- |
| | | | | | 01 | 02 |
| 03 | 04 | 05 | 06 | 07 | 08 | 09 |
| 10 | 11 | 12 | 13 | 14 | 15 | 16 |
| 17 | 18 | 19 | 20 | 21 | 22 | 23 |
| 24 | 25 | 26 | 27 | 28 | 29 | 30 |
| 31 | | | | | | |
November 2021

| S | M | T | W | T | F | S |
| --- | --- | --- | --- | --- | --- | --- |
| | 01 | 02 | 03 | 04 | 05 | 06 |
| 07 | 08 | 09 | 10 | 11 | 12 | 13 |
| 14 | 15 | 16 | 17 | 18 | 19 | 20 |
| 21 | 22 | 23 | 24 | 25 | 26 | 27 |
| 28 | 29 | 30 | | | | |
December 2021

| S | M | T | W | T | F | S |
| --- | --- | --- | --- | --- | --- | --- |
| | | | 01 | 02 | 03 | 04 |
| 05 | 06 | 07 | 08 | 09 | 10 | 11 |
| 12 | 13 | 14 | 15 | 16 | 17 | 18 |
| 19 | 20 | 21 | 22 | 23 | 24 | 25 |
| 26 | 27 | 28 | 29 | 30 | 31 | |
January 2022

| S | M | T | W | T | F | S |
| --- | --- | --- | --- | --- | --- | --- |
| | | | | | | 01 |
| 02 | 03 | 04 | 05 | 06 | 07 | 08 |
| 09 | 10 | 11 | 12 | 13 | 14 | 15 |
| 16 | 17 | 18 | 19 | 20 | 21 | 22 |
| 23 | 24 | 25 | 26 | 27 | 28 | 29 |
| 30 | 31 | | | | | |
February 2022

| S | M | T | W | T | F | S |
| --- | --- | --- | --- | --- | --- | --- |
| | | 01 | 02 | 03 | 04 | 05 |
| 06 | 07 | 08 | 09 | 10 | 11 | 12 |
| 13 | 14 | 15 | 16 | 17 | 18 | 19 |
| 20 | 21 | 22 | 23 | 24 | 25 | 26 |
| 27 | 28 | | | | | |
March 2022

| S | M | T | W | T | F | S |
| --- | --- | --- | --- | --- | --- | --- |
| | | 01 | 02 | 03 | 04 | 05 |
| 06 | 07 | 08 | 09 | 10 | 11 | 12 |
| 13 | 14 | 15 | 16 | 17 | 18 | 19 |
| 20 | 21 | 22 | 23 | 24 | 25 | 26 |
| 27 | 28 | 29 | 30 | 31 | | |
April 2022

| S | M | T | W | T | F | S |
| --- | --- | --- | --- | --- | --- | --- |
| | | | | | 01 | 02 |
| 03 | 04 | 05 | 06 | 07 | 08 | 09 |
| 10 | 11 | 12 | 13 | 14 | 15 | 16 |
| 17 | 18 | 19 | 20 | 21 | 22 | 23 |
| 24 | 25 | 26 | 27 | 28 | 29 | 30 |
May 2022

| S | M | T | W | T | F | S |
| --- | --- | --- | --- | --- | --- | --- |
| 01 | 02 | 03 | 04 | 05 | 06 | 07 |
| 08 | 09 | 10 | 11 | 12 | 13 | 14 |
| 15 | 16 | 17 | 18 | 19 | 20 | 21 |
| 22 | 23 | 24 | 25 | 26 | 27 | 28 |
| 29 | 30 | 31 | | | | |
June 2022

| S | M | T | W | T | F | S |
| --- | --- | --- | --- | --- | --- | --- |
| | | | 01 | 02 | 03 | 04 |
| 05 | 06 | 07 | 08 | 09 | 10 | 11 |
| 12 | 13 | 14 | 15 | 16 | 17 | 18 |
| 19 | 20 | 21 | 22 | 23 | 24 | 25 |
| 26 | 27 | 28 | 29 | 30 | | |
July 2022

| S | M | T | W | T | F | S |
| --- | --- | --- | --- | --- | --- | --- |
| | | | | | 01 | 02 |
| 03 | 04 | 05 | 06 | 07 | 08 | 09 |
| 10 | 11 | 12 | 13 | 14 | 15 | 16 |
| 17 | 18 | 19 | 20 | 21 | 22 | 23 |
| 24 | 25 | 26 | 27 | 28 | 29 | 30 |
| 31 | | | | | | |
August 2022

| S | M | T | W | T | F | S |
| --- | --- | --- | --- | --- | --- | --- |
| | 01 | 02 | 03 | 04 | 05 | 06 |
| 07 | 08 | 09 | 10 | 11 | 12 | 13 |
| 14 | 15 | 16 | 17 | 18 | 19 | 20 |
| 21 | 22 | 23 | 24 | 25 | 26 | 27 |
| 28 | 29 | 30 | 31 | | | |
September 2022

| S | M | T | W | T | F | S |
| --- | --- | --- | --- | --- | --- | --- |
| | | | | 01 | 02 | 03 |
| 04 | 05 | 06 | 07 | 08 | 09 | 10 |
| 11 | 12 | 13 | 14 | 15 | 16 | 17 |
| 18 | 19 | 20 | 21 | 22 | 23 | 24 |
| 25 | 26 | 27 | 28 | 29 | 30 | |
Available
Unavailable
Check-In Only
Check-Out Only
Seasonal Rates
| Date Range | Daily | Weekly | Monthly |
| --- | --- | --- | --- |
* Seasonal rates are only estimates and do not reflect taxes or additional fees.
Location
Guest Reviews of
Together Resorts Cherry Grove Resort at I 207 54th
North Myrtle Beach, SC
---
Vacation Rental Reviews by
stars based on
Great stay in Cherry Grove!
Review by
Karen H.
Our group of 40 had a wonderful stay. Ages ranged from 4 to 54 and a great time was had by all. The kitchen is well appointed and had everything we needed. Having 3 fridges and 3 dishwashers was a bonus. The TV room was great. The rooms had good beds and TVs. No complaints there. The only thing lacking was a gathering place other than the TV room or car port, We did not use a few bedrooms and would have preferred a living room but for a larger group that would be a con. Overall very nice, new house. Beach is a very short walk. I recommend using Cherry Grove Beach gear to set up umbrellas so you can claim a spot early.
5 out of 5 stars
Beautiful for large gatherings
Review by
Rebecca D.
We had a family reunion/small wedding ceremony and the property was beautiful. Only small issues that can be easily fixed but I believe we were some of the first guests to stay there so there may not have been mention of the issues before us. It was perfect for what we needed. Elevator kept malfunctioning - upstairs dryer smelled like dog. Otherwise it was perfect.
5 out of 5 stars
Young Memorial Couples Retreat
Review by
Young Memorial B.
The homes that we rent from Together Resorts are not only the best style homes with all the best accessories, but also top quality. Their customer service is always the best!!!
5 out of 5 stars
2020 North Myrtle Beach
Review by
Had a great experience! House was awesome for our large group, customer service was great, distance to the beach was perfect, pool was disappointing. House feedback: would have liked the common space to be combined (rather than a bedroom in between); being only 5' tall, some things were difficult to reach (bathroom hooks, dryers); the amenities and kitchen equipment/utensils were great...had everything you could need!!! Pool feedback: disappointing as it was extremely small. Was also somewhat damaged, making the pool look dirty and uninviting (but was safe to swim in). Would have also liked to see more space around the pool...not enough room for a big group.
4 out of 5 stars
Contact Us