Waikoloa Beach Villas H32 (Condominium)
2 Bedroom(s) | 2 Bathroom(s) | Sleeps 4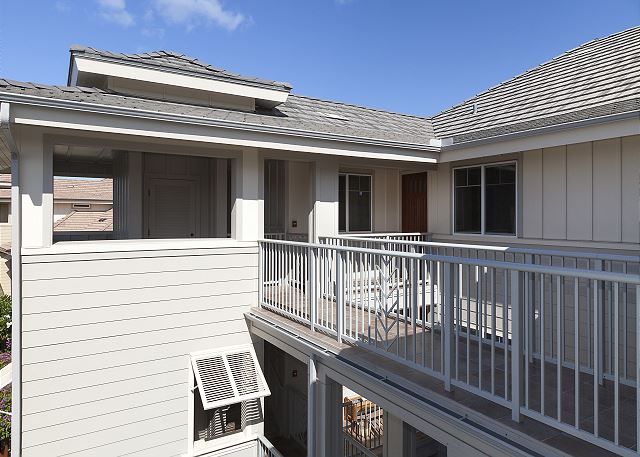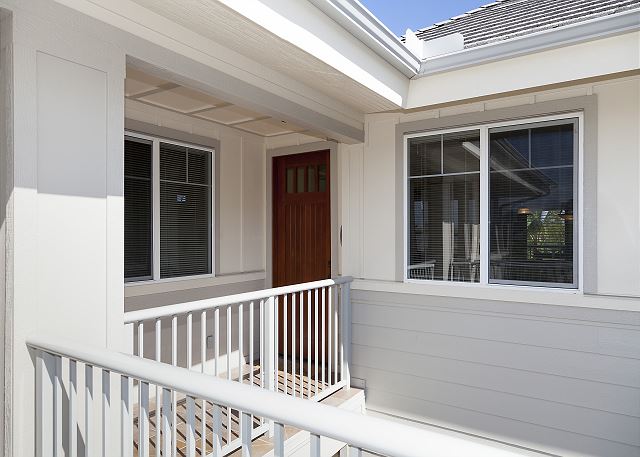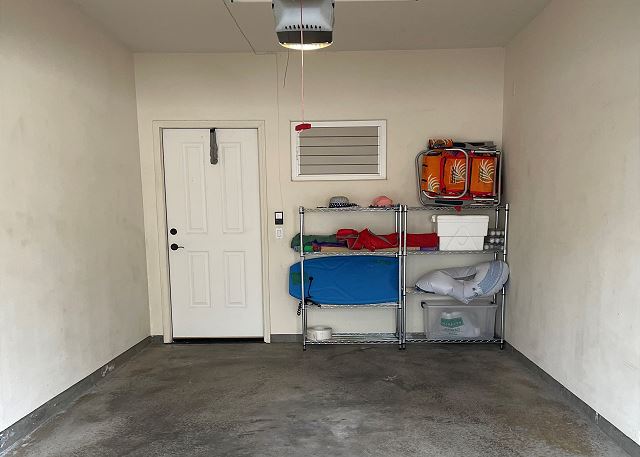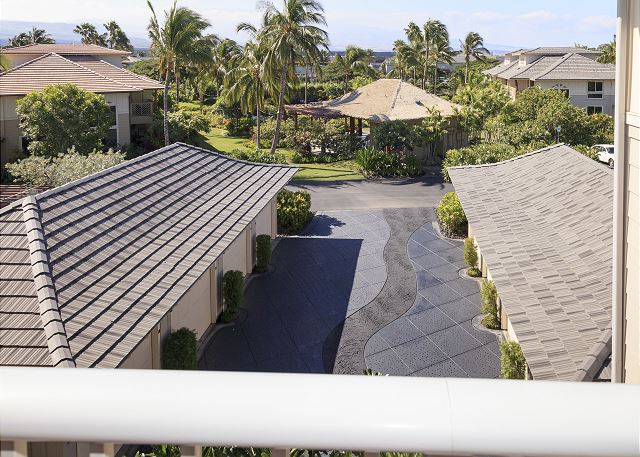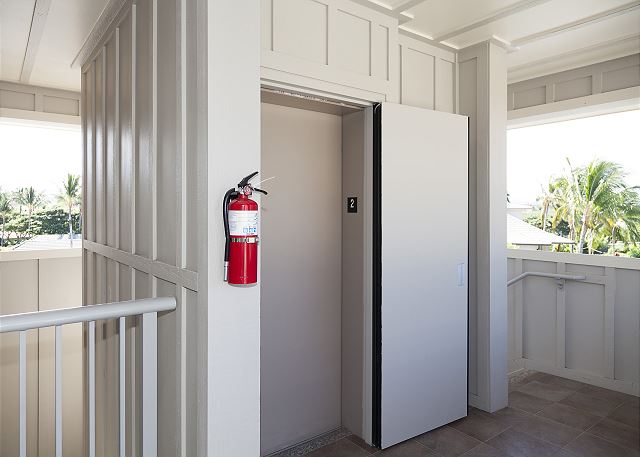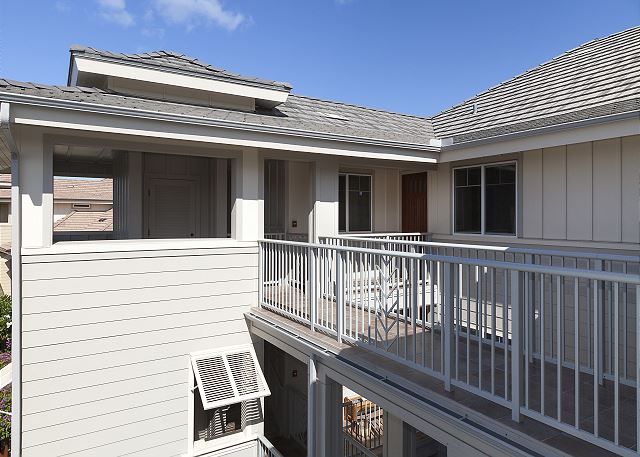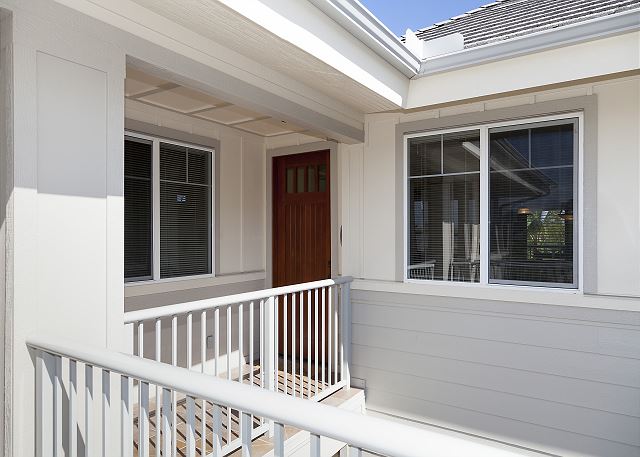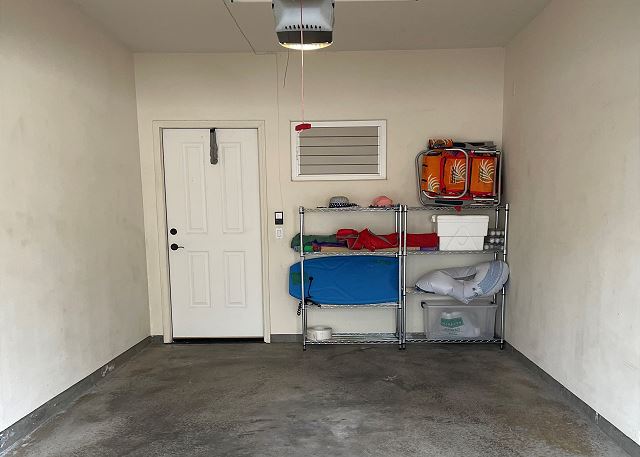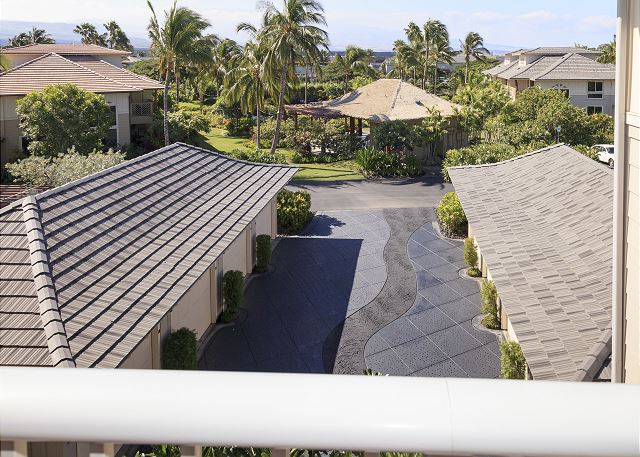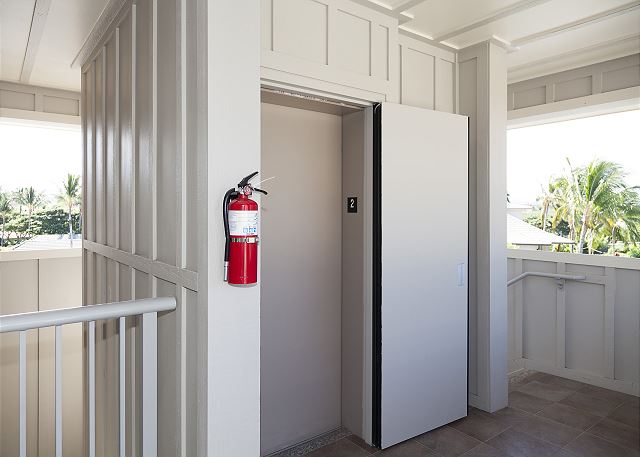 Description
Our unit is across from the Queens' Market Place shopping village and has views of the golf course & lake. It is an elegant 2 bedroom, 2 bath top floor vacation retreat with all the comforts of your own home, including gourmet-equipped kitchen, private lanai and a brand new gas grill! Elevator & complimentary parking. Master bedroom has a king size bed and guest bedroom has 2 twins bed that are converted to a king (and will make as twins upon request.) FREE WIFI AND PARKING. Waikoloa Beach Villas POOLS are now HEATED!!



Complex offers two swimming pools and spas and a private gym. We are a short walk to A bay for snorkeling and other water activities.



It also includes GOLF DISCOUNT MEMBERSHIP which allows all of guests to golf at discounted green fees at Waikoloa Beach Course - $75.00 per person plus tax before 9:30 a.m. - $50.00 per person plus tax after 9:30 a.m. - and Rental Clubs $25.00 per set plus tax.



SPECIAL – Spend the day at the Hilton Waikoloa Village, you can buy a discounted DAY PASS to the pool/waterslide or relax at the spa with a SPA PASS. More info will be provided upon booking with us.



FREE WIFI

FREE PARKING

WASHER AND DRYER

ELEVATOR

BEACH CHAIRS, COOLER, BEACH TOWELS

BEACH/SWIM GEAR

A/C – CENTRAL AIR

BBQ AT UNIT

POOL/FITNESS AREA

CLOSE TO POOL, BEACH, SHOPPING AND RESTAURANTS



This villa is cleaned by a professional cleaning company using EPA approved products for use against COVID-19. And cleaning process is following guidelines received from World Health Organization and the Centers for Disease Control.



Hawaii County ordinance to regulate Short-Term Vacation Rentals application for this property was accepted.



**** WE DO NOT TAKE WIRE/BANK TRANSFERS******



HAWAII SHORT TERM VACATION RENTAL# 19-375701

HAWAII GE/TAT TAX ID# 086-115-7376-01

TMK 6-9-008-014-0055
Calendar
October 2021

| S | M | T | W | T | F | S |
| --- | --- | --- | --- | --- | --- | --- |
| | | | | | 01 | 02 |
| 03 | 04 | 05 | 06 | 07 | 08 | 09 |
| 10 | 11 | 12 | 13 | 14 | 15 | 16 |
| 17 | 18 | 19 | 20 | 21 | 22 | 23 |
| 24 | 25 | 26 | 27 | 28 | 29 | 30 |
| 31 | | | | | | |
November 2021

| S | M | T | W | T | F | S |
| --- | --- | --- | --- | --- | --- | --- |
| | 01 | 02 | 03 | 04 | 05 | 06 |
| 07 | 08 | 09 | 10 | 11 | 12 | 13 |
| 14 | 15 | 16 | 17 | 18 | 19 | 20 |
| 21 | 22 | 23 | 24 | 25 | 26 | 27 |
| 28 | 29 | 30 | | | | |
December 2021

| S | M | T | W | T | F | S |
| --- | --- | --- | --- | --- | --- | --- |
| | | | 01 | 02 | 03 | 04 |
| 05 | 06 | 07 | 08 | 09 | 10 | 11 |
| 12 | 13 | 14 | 15 | 16 | 17 | 18 |
| 19 | 20 | 21 | 22 | 23 | 24 | 25 |
| 26 | 27 | 28 | 29 | 30 | 31 | |
January 2022

| S | M | T | W | T | F | S |
| --- | --- | --- | --- | --- | --- | --- |
| | | | | | | 01 |
| 02 | 03 | 04 | 05 | 06 | 07 | 08 |
| 09 | 10 | 11 | 12 | 13 | 14 | 15 |
| 16 | 17 | 18 | 19 | 20 | 21 | 22 |
| 23 | 24 | 25 | 26 | 27 | 28 | 29 |
| 30 | 31 | | | | | |
February 2022

| S | M | T | W | T | F | S |
| --- | --- | --- | --- | --- | --- | --- |
| | | 01 | 02 | 03 | 04 | 05 |
| 06 | 07 | 08 | 09 | 10 | 11 | 12 |
| 13 | 14 | 15 | 16 | 17 | 18 | 19 |
| 20 | 21 | 22 | 23 | 24 | 25 | 26 |
| 27 | 28 | | | | | |
March 2022

| S | M | T | W | T | F | S |
| --- | --- | --- | --- | --- | --- | --- |
| | | 01 | 02 | 03 | 04 | 05 |
| 06 | 07 | 08 | 09 | 10 | 11 | 12 |
| 13 | 14 | 15 | 16 | 17 | 18 | 19 |
| 20 | 21 | 22 | 23 | 24 | 25 | 26 |
| 27 | 28 | 29 | 30 | 31 | | |
April 2022

| S | M | T | W | T | F | S |
| --- | --- | --- | --- | --- | --- | --- |
| | | | | | 01 | 02 |
| 03 | 04 | 05 | 06 | 07 | 08 | 09 |
| 10 | 11 | 12 | 13 | 14 | 15 | 16 |
| 17 | 18 | 19 | 20 | 21 | 22 | 23 |
| 24 | 25 | 26 | 27 | 28 | 29 | 30 |
May 2022

| S | M | T | W | T | F | S |
| --- | --- | --- | --- | --- | --- | --- |
| 01 | 02 | 03 | 04 | 05 | 06 | 07 |
| 08 | 09 | 10 | 11 | 12 | 13 | 14 |
| 15 | 16 | 17 | 18 | 19 | 20 | 21 |
| 22 | 23 | 24 | 25 | 26 | 27 | 28 |
| 29 | 30 | 31 | | | | |
June 2022

| S | M | T | W | T | F | S |
| --- | --- | --- | --- | --- | --- | --- |
| | | | 01 | 02 | 03 | 04 |
| 05 | 06 | 07 | 08 | 09 | 10 | 11 |
| 12 | 13 | 14 | 15 | 16 | 17 | 18 |
| 19 | 20 | 21 | 22 | 23 | 24 | 25 |
| 26 | 27 | 28 | 29 | 30 | | |
July 2022

| S | M | T | W | T | F | S |
| --- | --- | --- | --- | --- | --- | --- |
| | | | | | 01 | 02 |
| 03 | 04 | 05 | 06 | 07 | 08 | 09 |
| 10 | 11 | 12 | 13 | 14 | 15 | 16 |
| 17 | 18 | 19 | 20 | 21 | 22 | 23 |
| 24 | 25 | 26 | 27 | 28 | 29 | 30 |
| 31 | | | | | | |
August 2022

| S | M | T | W | T | F | S |
| --- | --- | --- | --- | --- | --- | --- |
| | 01 | 02 | 03 | 04 | 05 | 06 |
| 07 | 08 | 09 | 10 | 11 | 12 | 13 |
| 14 | 15 | 16 | 17 | 18 | 19 | 20 |
| 21 | 22 | 23 | 24 | 25 | 26 | 27 |
| 28 | 29 | 30 | 31 | | | |
September 2022

| S | M | T | W | T | F | S |
| --- | --- | --- | --- | --- | --- | --- |
| | | | | 01 | 02 | 03 |
| 04 | 05 | 06 | 07 | 08 | 09 | 10 |
| 11 | 12 | 13 | 14 | 15 | 16 | 17 |
| 18 | 19 | 20 | 21 | 22 | 23 | 24 |
| 25 | 26 | 27 | 28 | 29 | 30 | |
Available
Unavailable
Check-In Only
Check-Out Only
Seasonal Rates
| Date Range | Daily | Weekly | Monthly |
| --- | --- | --- | --- |
* Seasonal rates are only estimates and do not reflect taxes or additional fees.
Location
Guest Reviews of
Waikoloa Beach Villas H32
Waikoloa, HI
---
Vacation Rental Reviews by
stars based on
AMAZING!
Review by
Sheila A.
Upon opening the door, I was completely stunned. The condo was amazingly beautiful, clean, welcoming (soft Hawaiian music playing) and the place smelled good! I was expecting musty/humid air, but it was like entering a 5 star resort room. The furniture and beds were perfect. What you see on the photos, is what you get. No bait and switch or false advertisement. Highly recommend this place. Plus, the property management, spoke w/ Michelle, responded immediately. Only text for two (personal things: spa inquiry and to compliment the place) and got responses right away. Oh, and the location: perfect.
5 out of 5 stars
Great condo in a great location
Review by
Charles and Patricia C.
This rental has everything you need. The condo was very clean and comfortable. We loved the view of the golf course. One of the property's pools is directly in front of the building making it very convenient. The two couches had four recliners for relaxing while watching tv. This is our second time staying at the Waikoloa Beach Villas (this stay was end of October / beginning of November 2019). We love the quiet complex and being within walking distance to the Queen's and King's Shops.
5 out of 5 stars
Comfortable Condo
Review by
Bill W.
This was a very cozy and comfortable condo. We loved that you could watch the golfers come by, while sitting on the lanai, that has its own BBQ and a conversatiion area with comfy outdoor furniture. It is a. very convenient condo also as it is directly across from the Queen's Market that has several shops and restaurants! The King's and Beach Golf Courses are also very close.
5 out of 5 stars
Hawaii vacation
Review by
Peggy B.
We enjoyed our stay and the condo once we got past the first night. When we came into condo it was 89 degrees inside and A/C was set at 74. I called maintenance and they came right away. We loved the patio with our own BBQ and enjoyed the view of golf course.
4 out of 5 stars
Waikoloa escape
Review by
Mark S.
Great time at Waikoloa Villa H32. Everything we needed and would love to come back.
5 out of 5 stars
Amazing Condo
Review by
Ken F.
The condo was clean, well maintained and had all the amenities you could ask for. Having a washer & dryer was a plus! The location was perfect, right across from the the pool and the two markets (Queens and Kings) was great! Short walk to "A" Beach, restaurants and lava walking walking trails. The property management was helpful and quick to respond to inquiries and requests. The condo backed the third hole of the Beaches golf course (beautiful course and appreciated the discounts that came with the condo for this and Kings course). The only negative about the condo (and it's not their fault) was that the golf course would do maintenance on the course every morning at around 5 am and even with the windows closed you could hear the riding lawn mower! It seemed like they spent an exceptional amount of time on that third hole!!! Over all, the condo was beautiful! I would definitely recommend it and would stay here again in a heartbeat!
5 out of 5 stars
Great location and golf
Review by
Larry H.
The property was very comfortable for the two of us. The management company was very helpful and quickly brought us needed bbq equipment when we let them know that there were no tools. The two golf courses are great to play, well worth bringing your clubs. One trip along Alii Drive on our last day demonstrated why we like staying in Waikoloa!
4 out of 5 stars
Great Condo
Review by
James J.
We stayed for two weeks at Waikoloa Beach Villas, H32. The location of the unit was perfect...third floor, nice golf course view and right across the street from the pool area. The unit was clean, spacious, and comfortable. The kitchen was equipped with the basics so there was shopping to do for paper goods and cooking supplies but overall it was fine. The master bed and bath were comfortable and roomy. The refrigerator was quite loud at night but with the fan in the master bedroom and the door closed, it was not a problem. The property management gals were great and very responsive to a wifi issue which was resolved promptly. The location of the condos is very convenient to shopping, the beach and restaurants.
4 out of 5 stars
H32 Vacation Stay
Review by
Adhrain G.
Wow! What a location! This property was even better than advertised. The views of the golf course were phenomenal with the sunrise available from the lani and master bedroom. This is also a superb location within easy walking distance to shopping. Although it didn't matter during our stay, the master shower could use a new shower head and joining the twin beds into a king was not done properly. Overall, terrific.....we will be back.....Loved it! And recommend it to all!
5 out of 5 stars
GREAT condo!
Review by
Jamie R.
Immaculate, well-decorated condo with great views! Comfortable beds and couches, well-stocked kitchen. Lots of clean beach equipment in garage. Easy walk to shopping--Starbucks and grocery store right across the street, yet very quiet and private unit. Great communication from Prop Mgmt company for any questions. Can't WAIT to stay here again!
5 out of 5 stars
Work and relaxation
Review by
Tracy T.
After a minor miscommunication with the cleaning crew before we arrived, which Michelle solved quickly and graciously, our stay was amazing. The unit is on the top floor and very quiet. The golf course views from the lanai were both beautiful and relaxing. One of the properties pools is directly across from the unit and the work out facilities are more than adequate. It's a short walk cross the street to either the King or Queens shops for supplies and an assortment of great food choices. I will definitely stay here again and thank you Michelle for the delicious fruit basket and bottle of wine. You made this trip with my son a memorable one. We'll be back as soon as we can.Mahalo nui loa,T
5 out of 5 stars
Thoroughly Enjoyable
Review by
We couldn't have been happier with this condo. It was clean and modern and fully equipped for all our needs. We had a couple of maintenance issues and they responded immediately to repair. The grounds are beautiful, just amazing. Our stay was very comfortable and we highly recommend this Villa.
5 out of 5 stars
Waikoloa Beach Villas H32
Review by
Brian B.
When we travel to Hawaii (the Big Island) we have a few favorite places to stay in the Waikoloa Beach Resort area and now this is our #1 Condo. Felt like home in many ways.
5 out of 5 stars
Great Easter vacation
Review by
Regina R.
Very comfortable everything we needed
5 out of 5 stars
Nice Unit
Review by
Place was nice-looking and clean. Location was convenient - by marketplace, high end shops, and golf course. Property manager was very nice. However, wifi didn't work. Master bathroom has no door just nice opening. Difficult to sleep when someone sleeps earlier than the other or wakes before the other. Master shower had very low pressure/water. If all fixed I'd stay there again.
4 out of 5 stars
Hawaii 2017
Review by
We have stayed at Waikoloa Beach Villas many times and always enjoy it. H32 was nicely situated across from the pool and overlooking one of the holes on the golf course. The unit was clean, well maintained and the kitchen had all the amenities you would need. Apart from the lovely songs of the tropical birds we were treated to the souds of two wild turkeys on the golf course and in the gardens. We enjoyed being able to grill on our own sundeck overlooking the golf course. The gardens are unbelievably well maintained and it is a short walk to two shopping areas and the beach. It was nice to be able to park the car in the garage, which came with boogie boards, umbrella, beach chairs and a cooler. Great place to stay!
5 out of 5 stars
A great escape
Review by
Geoffrey A.
Property was spotless, spacious, comfortable and well equipped for cooking.Property Managers were easy to deal with.A great experience. Would stay again.
5 out of 5 stars
Waikoloa Beach Resort
Review by
Kathleen M.
The condo was everything I expected it to be. Comfortable furniture, very spacious, and very clean. The development is well taken care of and quiet for the most part. The only problem with this unit is it located on the golf course which is not owned by the development. At 5 am they start grooming the golf course. The gas grill on the lani is a bonus in this condo. I have stayed in this area before and will return again.
4 out of 5 stars
Great vacation
Review by
Julie M.
Restfull, enchanting and relaxing.
5 out of 5 stars
Beach Villas H32
Review by
The condo was attractive, neat and clean and came complete with all of the amenities needed for an enjoyable stay. We were very comfortable and enjoyed our stay. We would highly recommend this condo to anyone and in future would certainly consider staying there again.
5 out of 5 stars
A little piece of paradise
Review by
Elizabeth C.
Awesome. Clean. Spacious."The unit has everything you need. It is beautiful and very well maintained. I was very impressed. The kitchen is fully equipped and all modern appliances. Convenient entry into a gated community. Right next to shops, restaurants, convenient store, and gas station. Beautiful beaches nearby and all the beach toys to make beach visits perfect! Very helpful management assisted us with wifi issue the same day. Would stay there the next time we go to Waikoloa."
5 out of 5 stars
Awesome place
Review by
Alvina S.
Let's just say I will definitely stay here again. We loved everything about. It was like staying in my own home.location is perfect. Thank you Michelle and of course the owners for having such a great place. Thank you again.
5 out of 5 stars
Contact Us