Waikoloa Beach Villas O4 (Condominium)
3 Bedroom(s) | 3 Bathroom(s) | Sleeps 7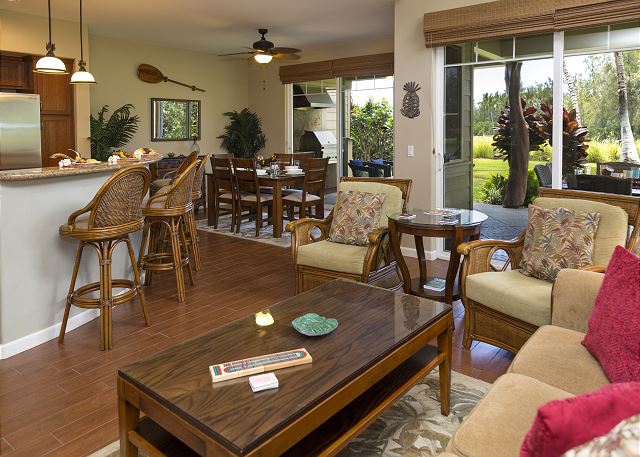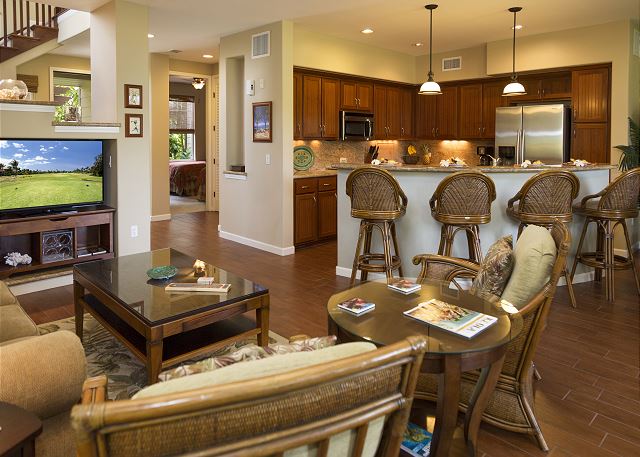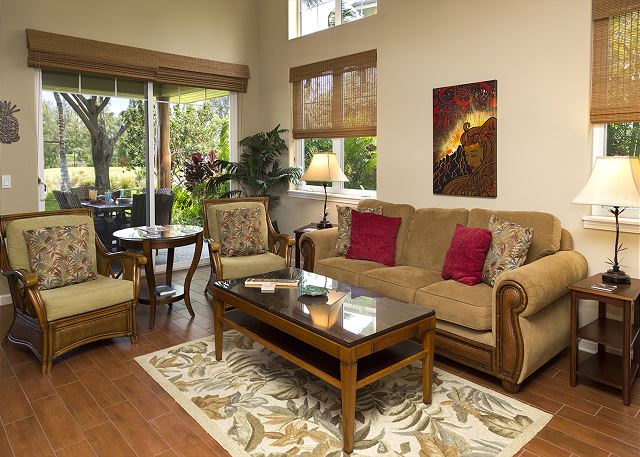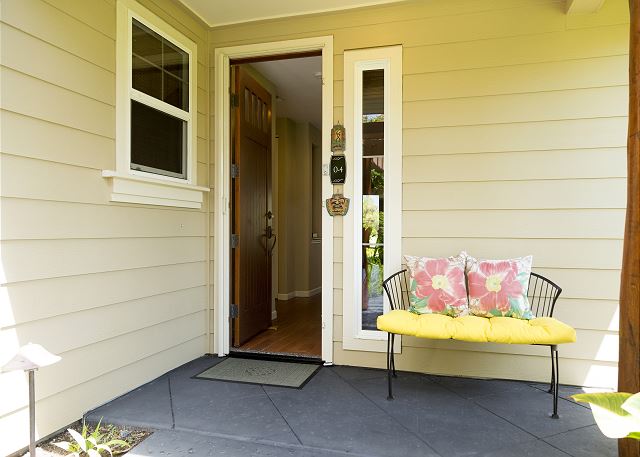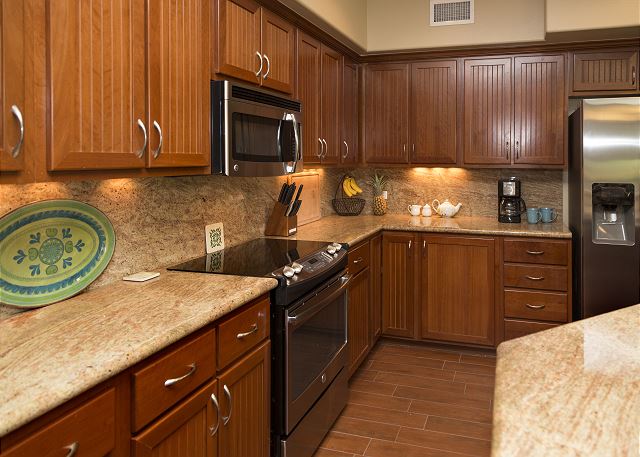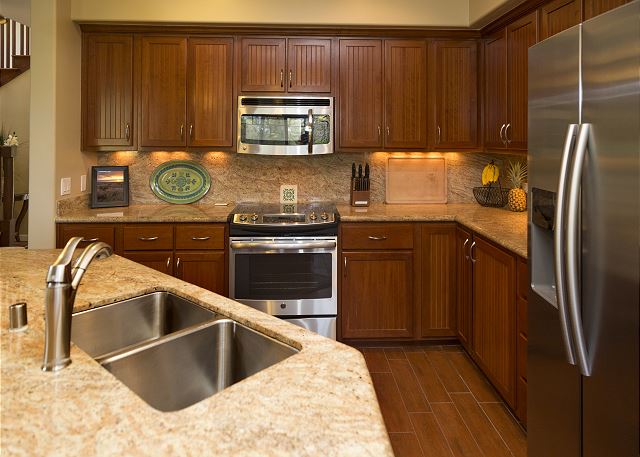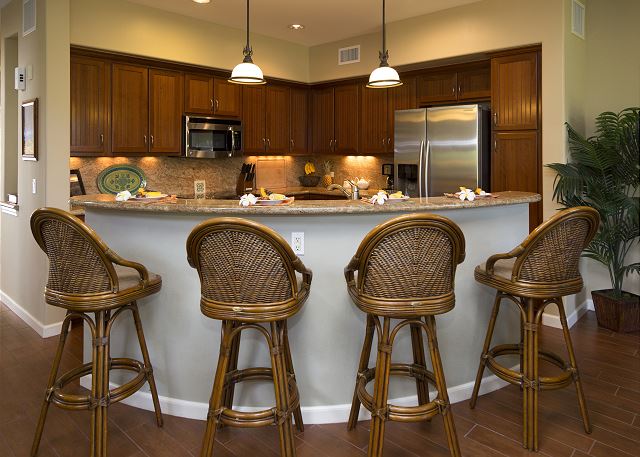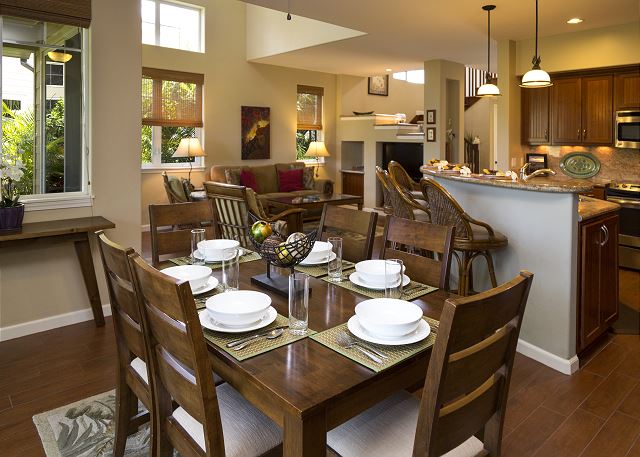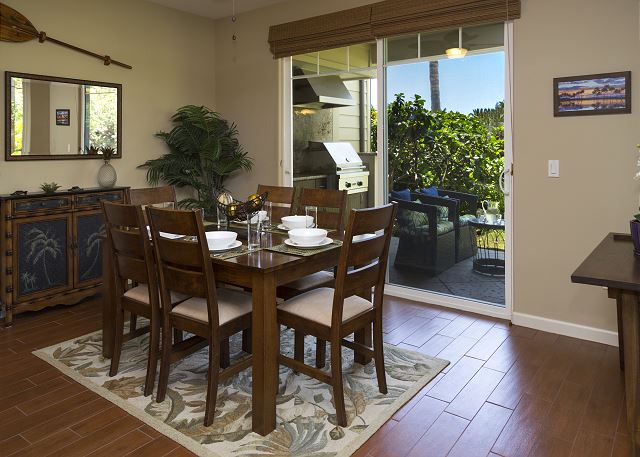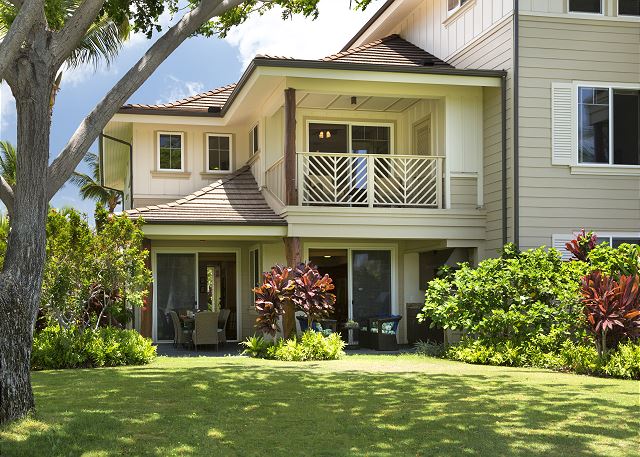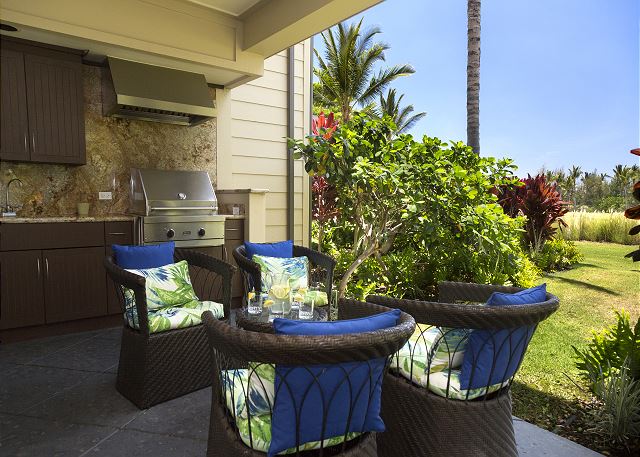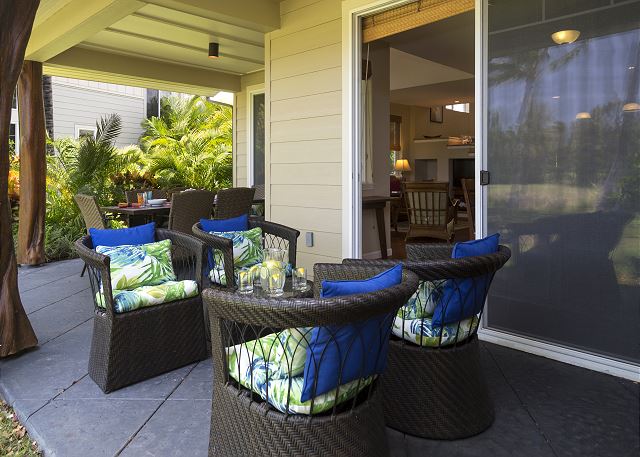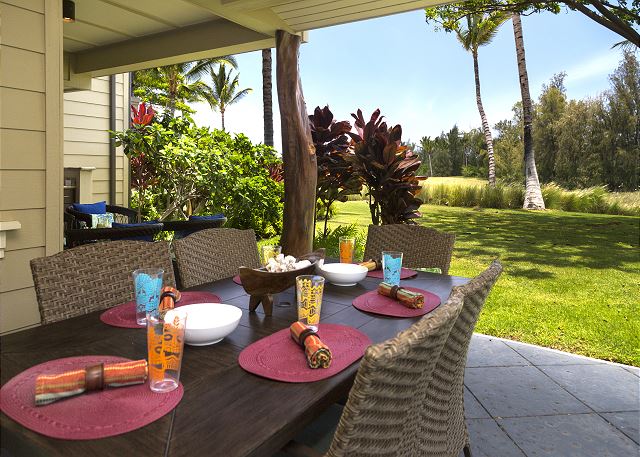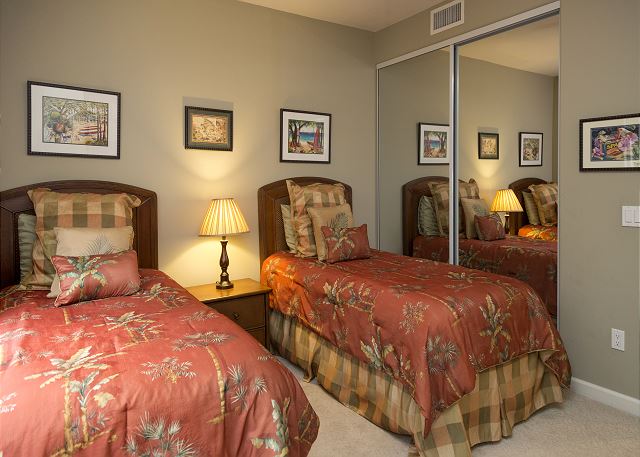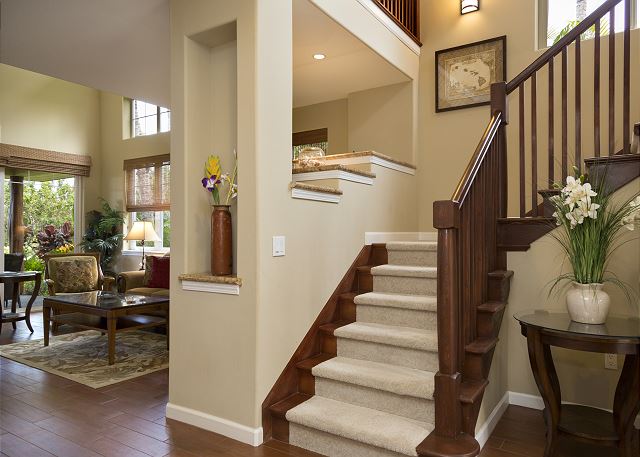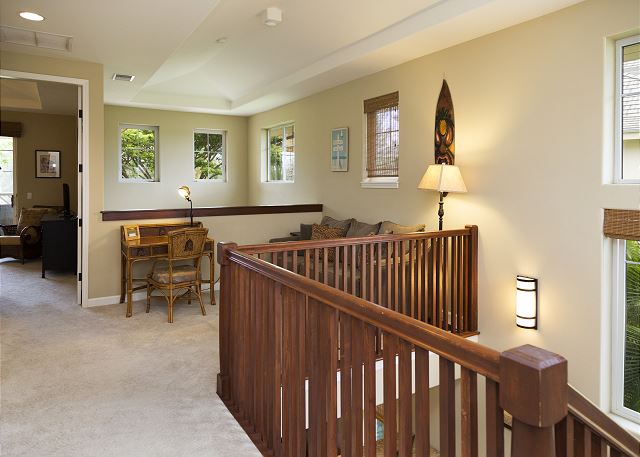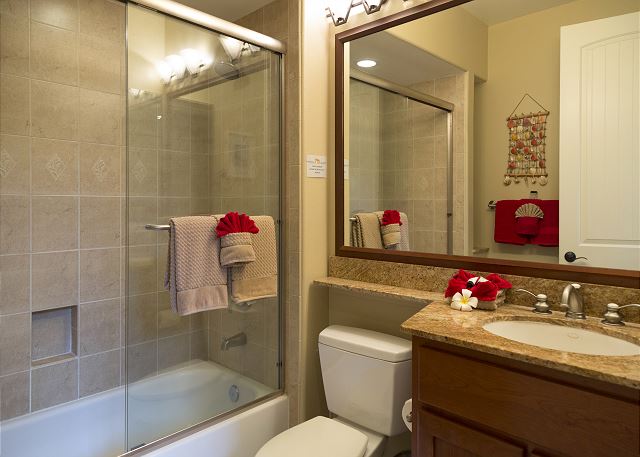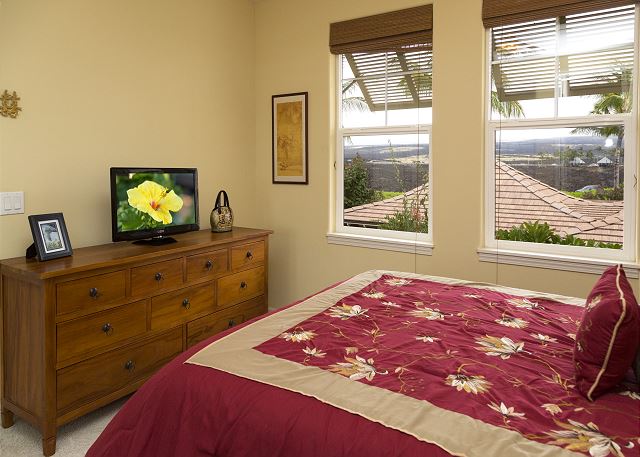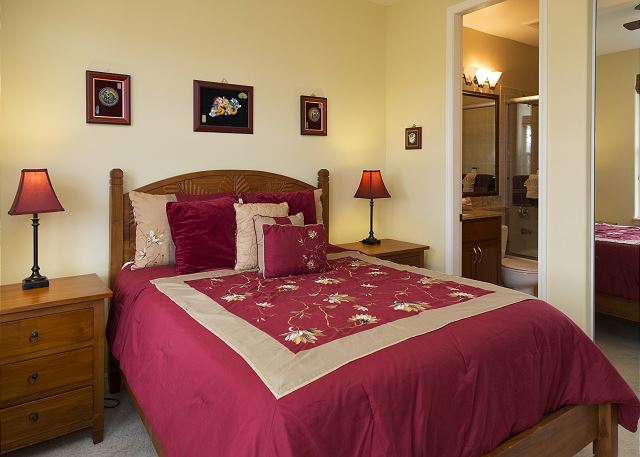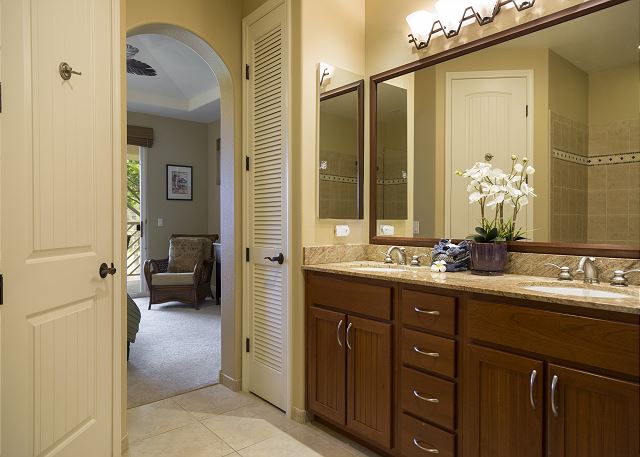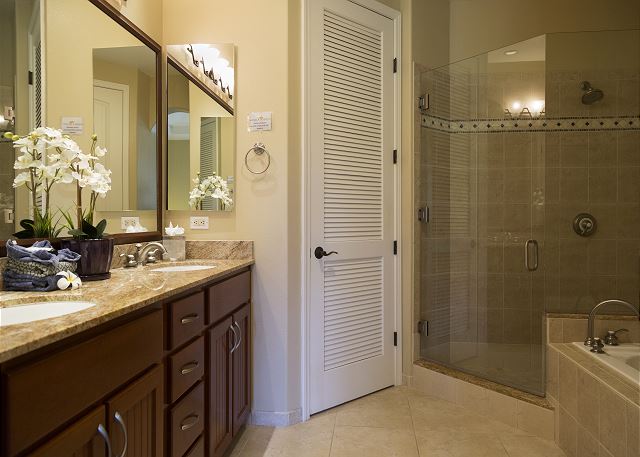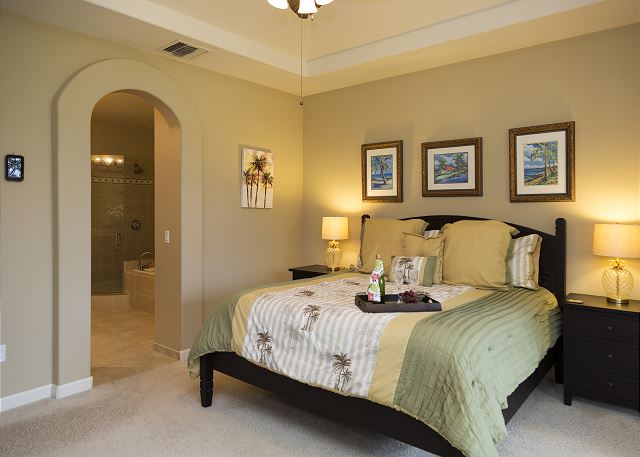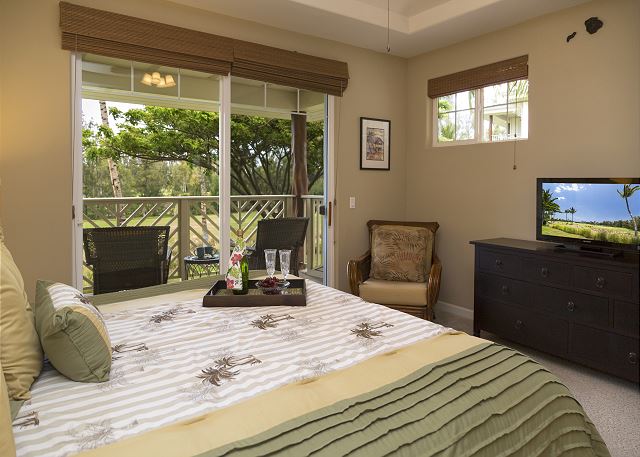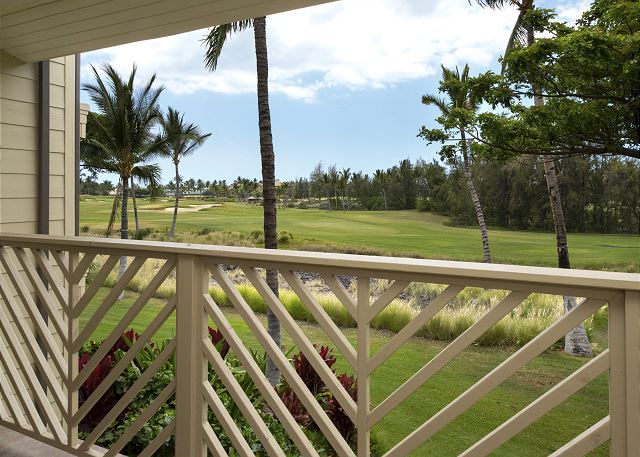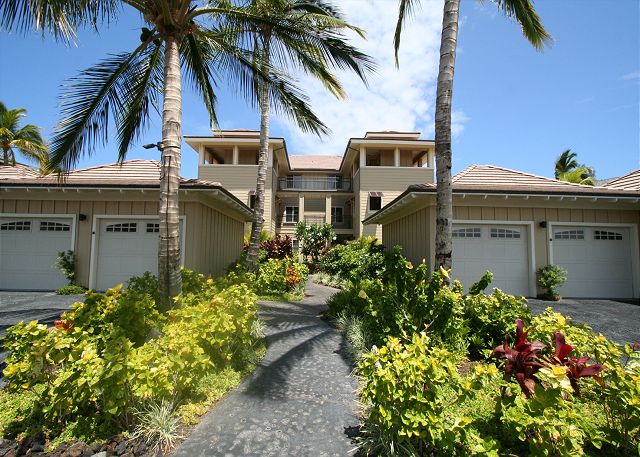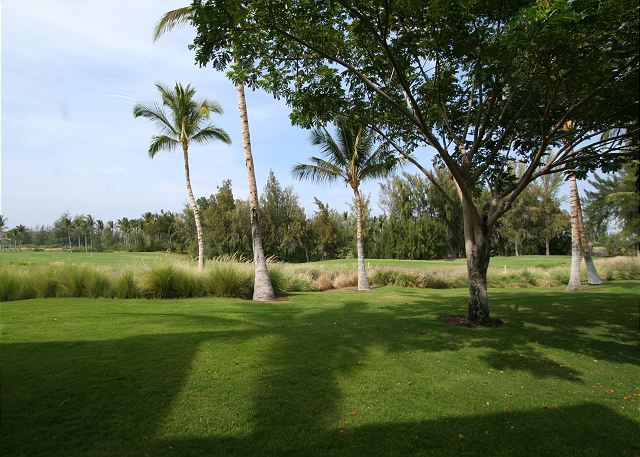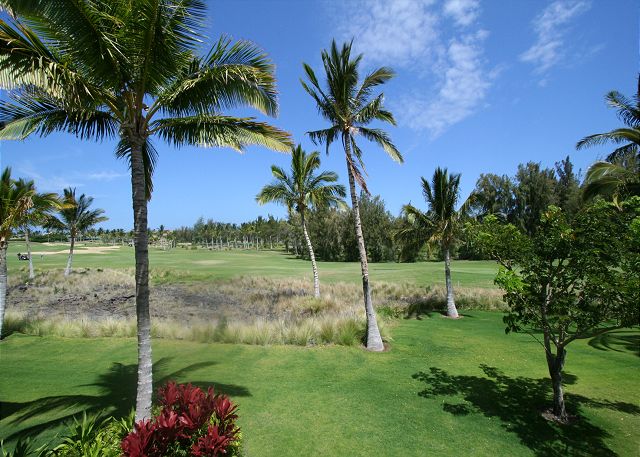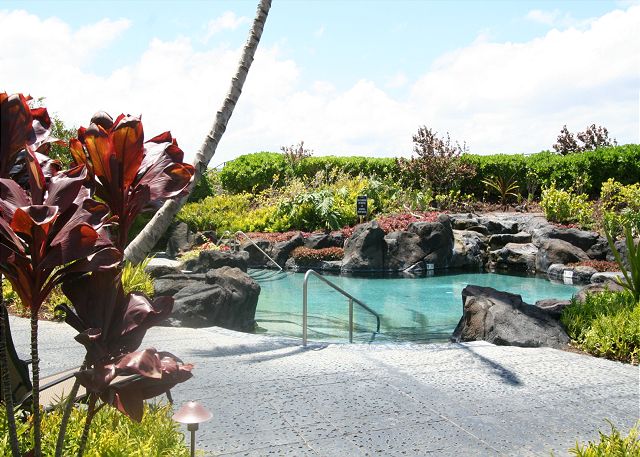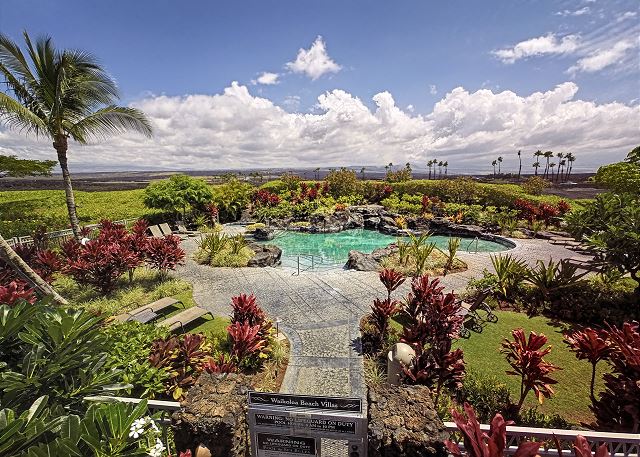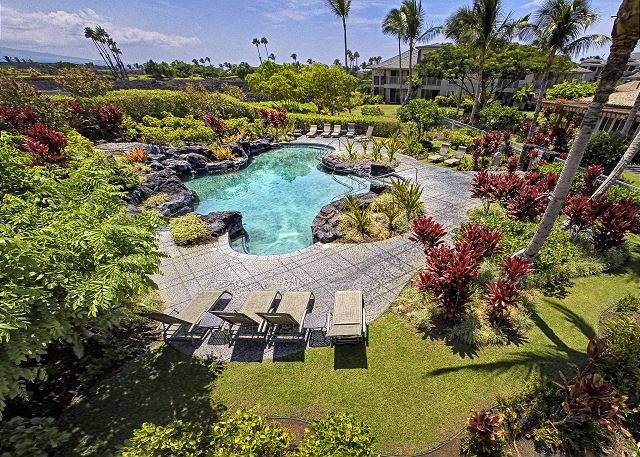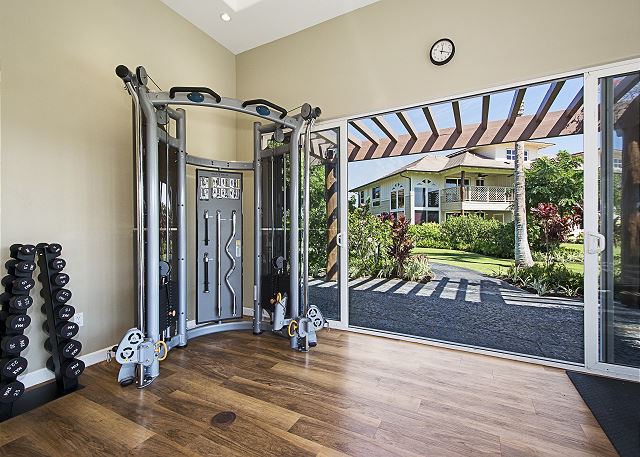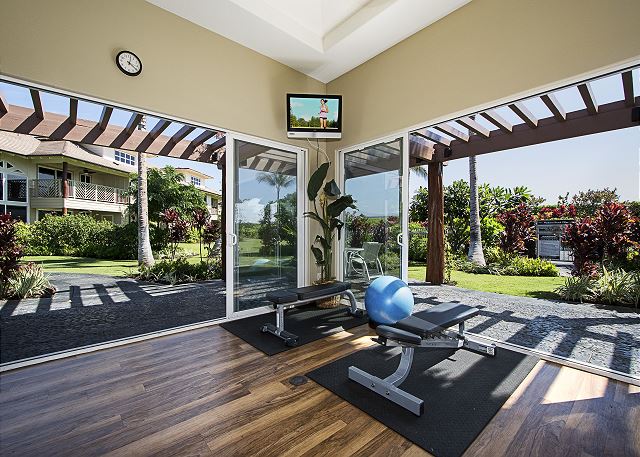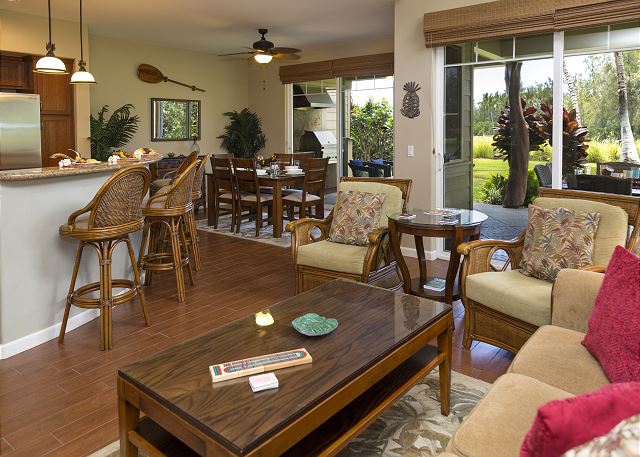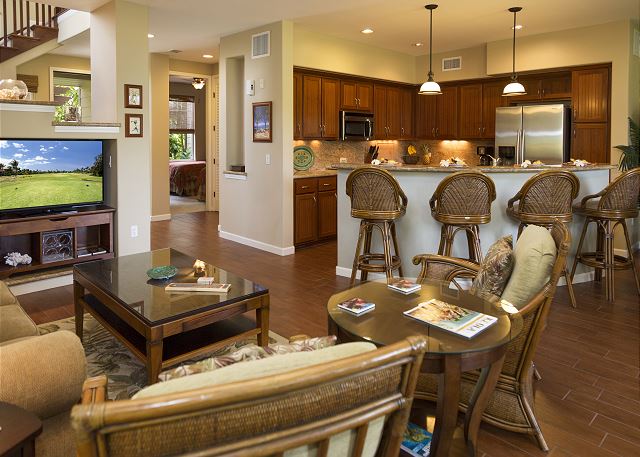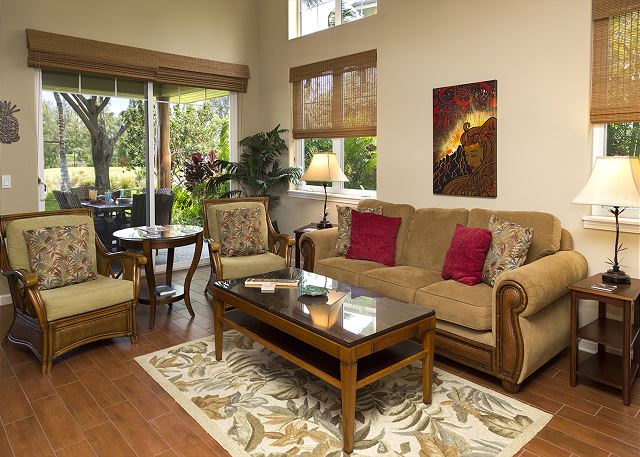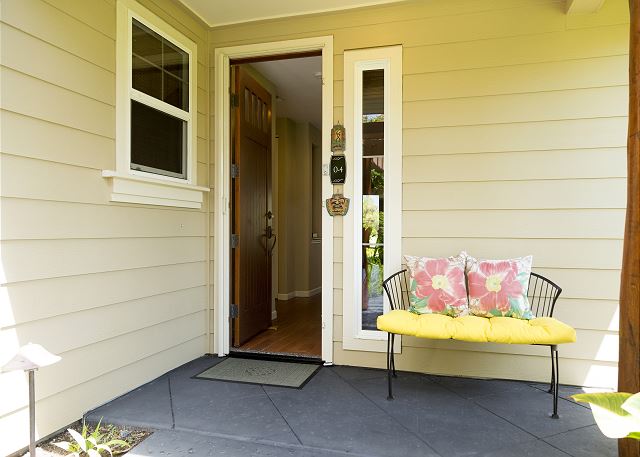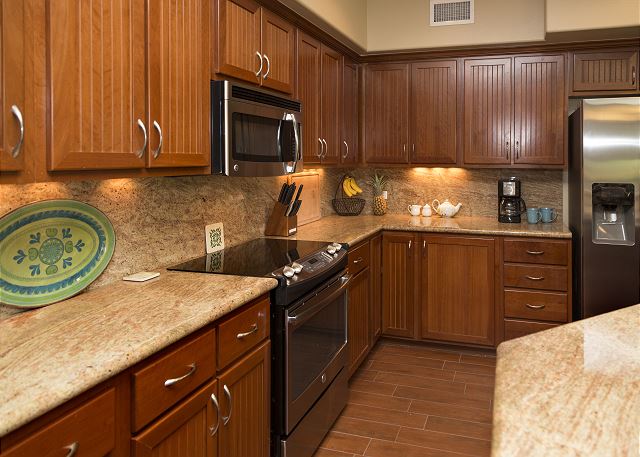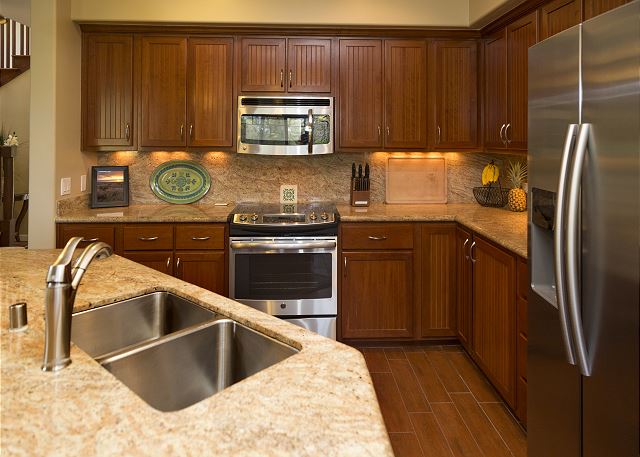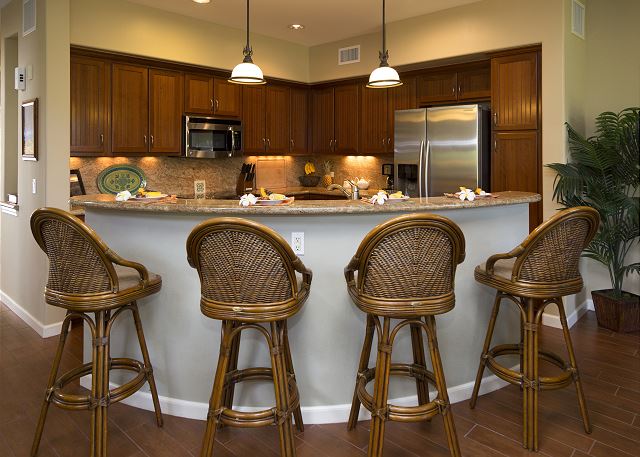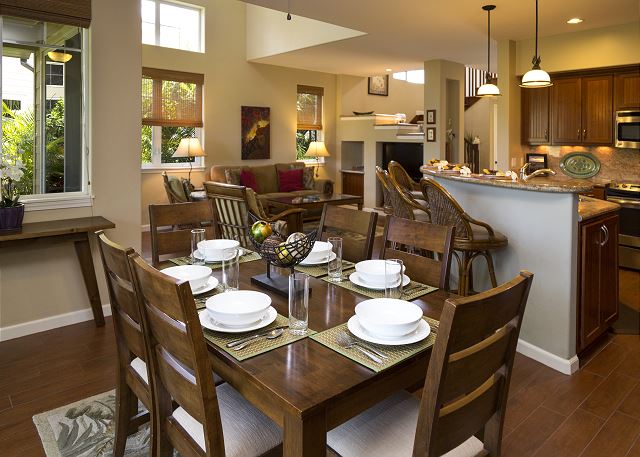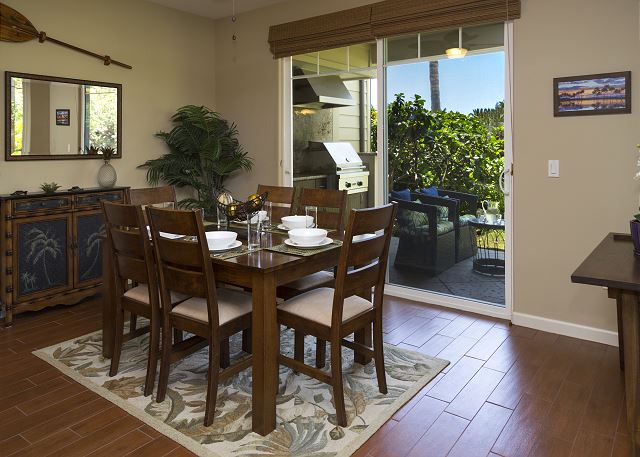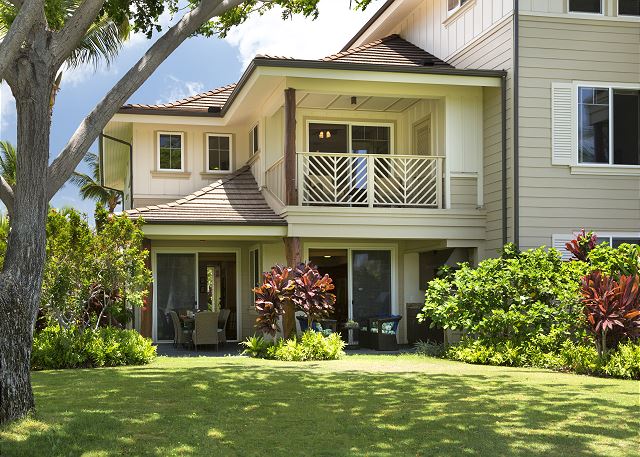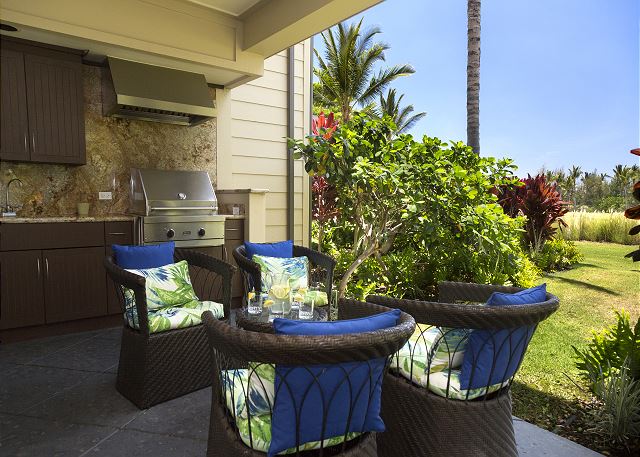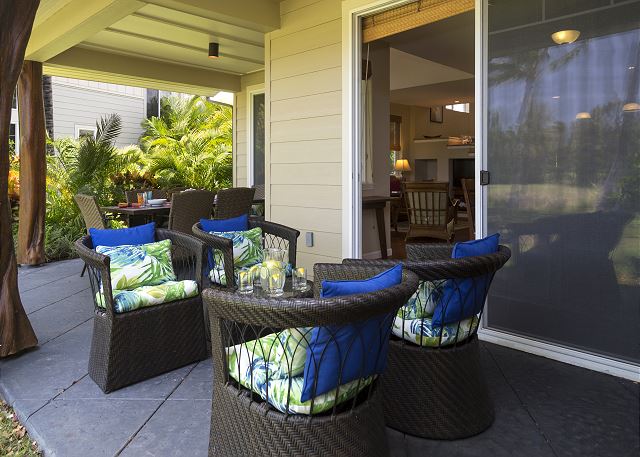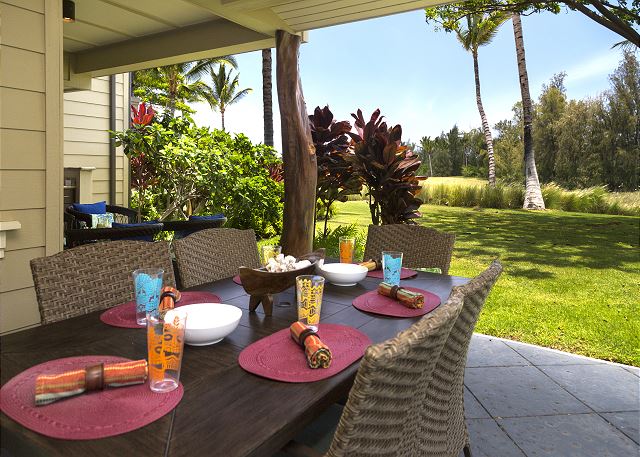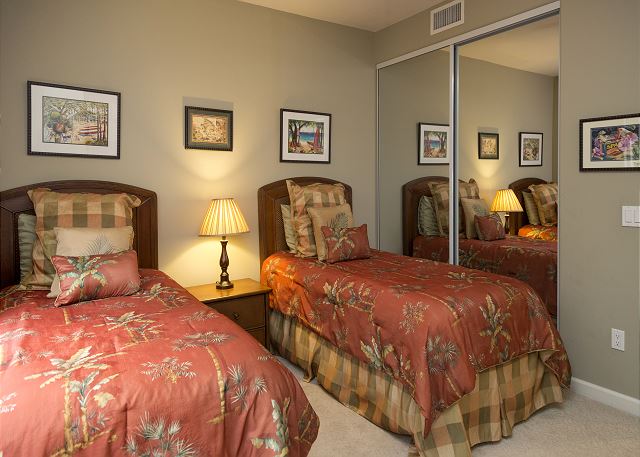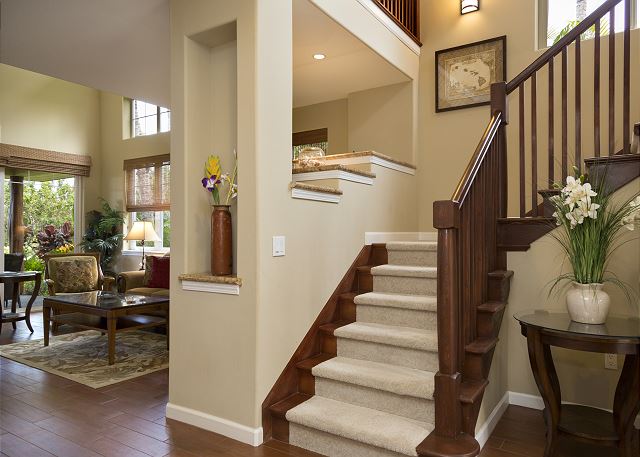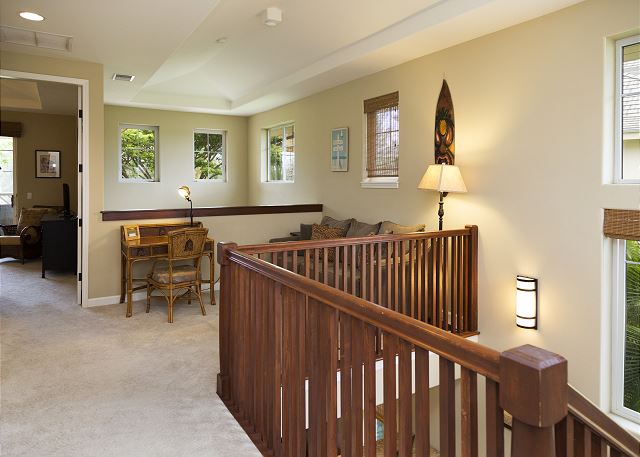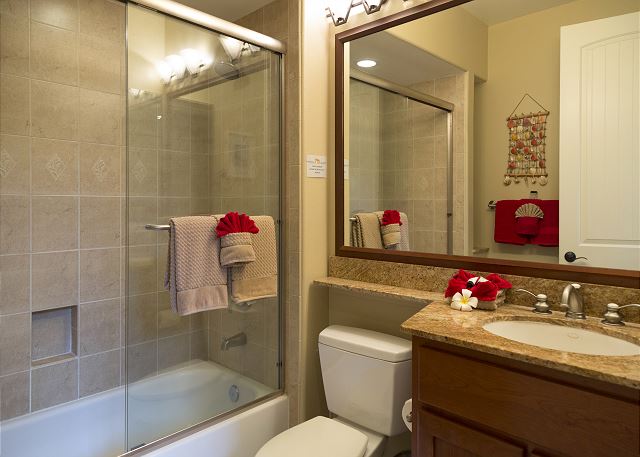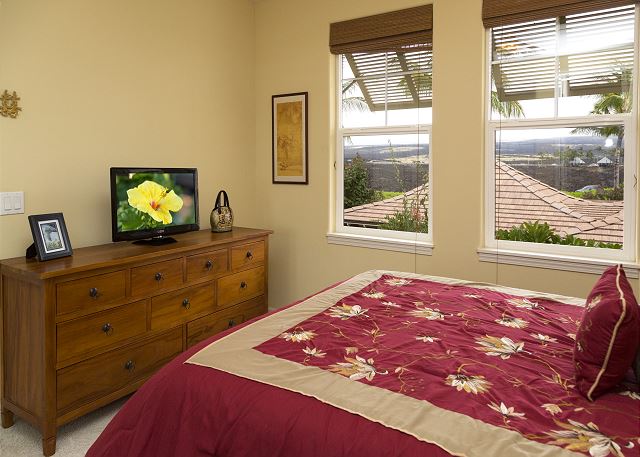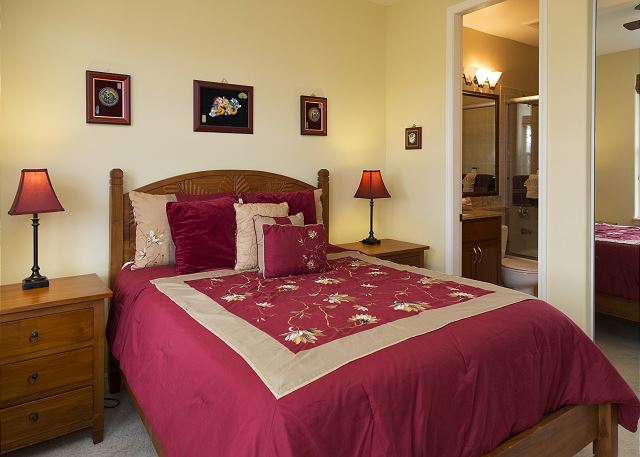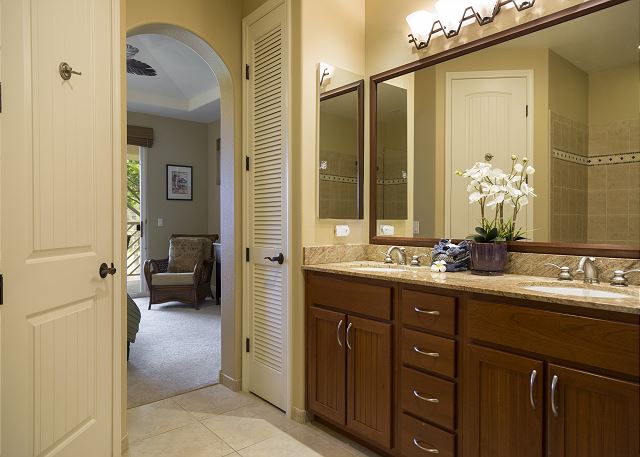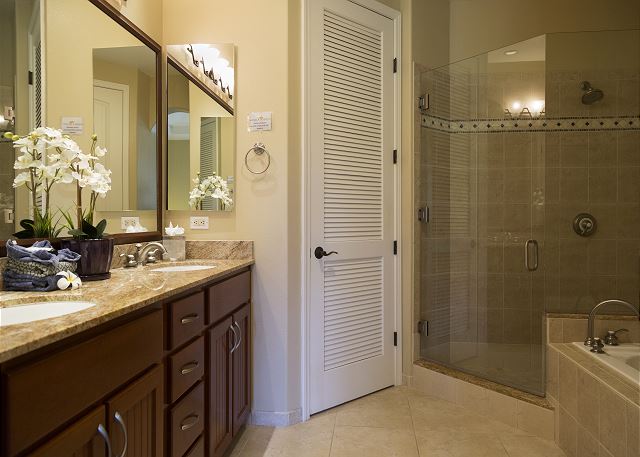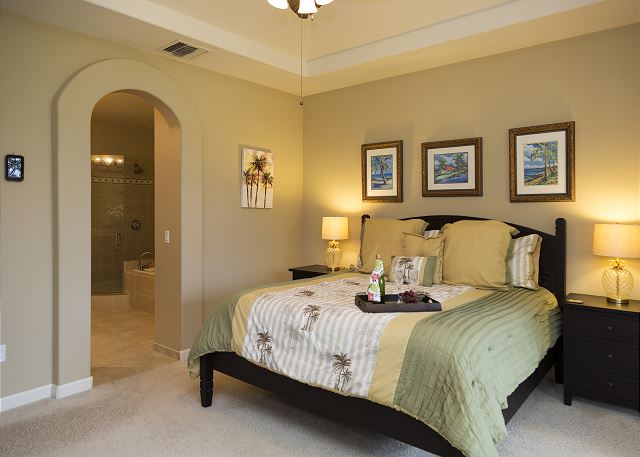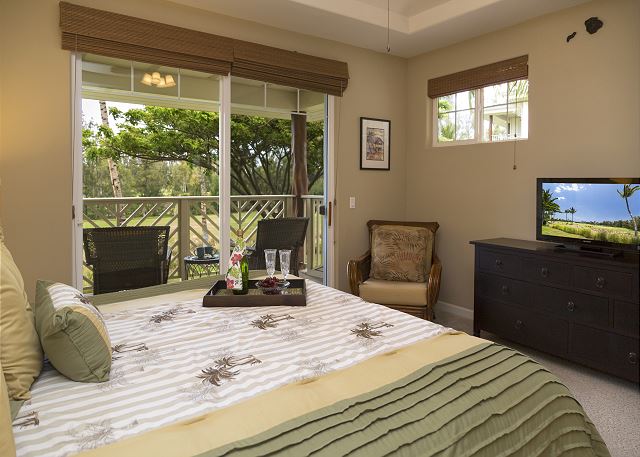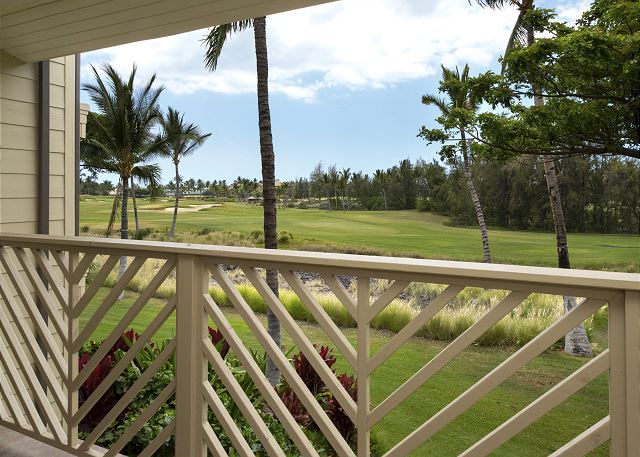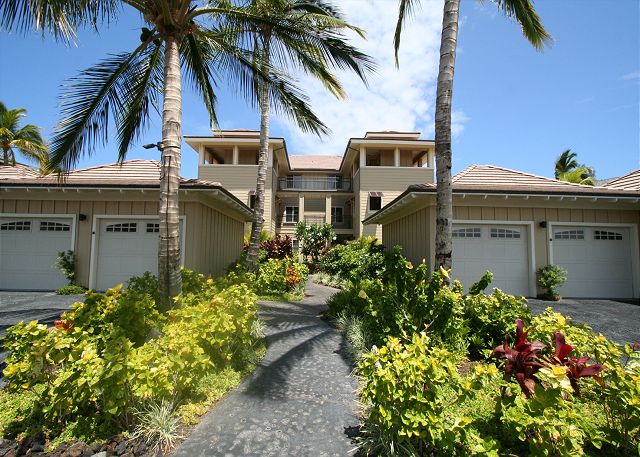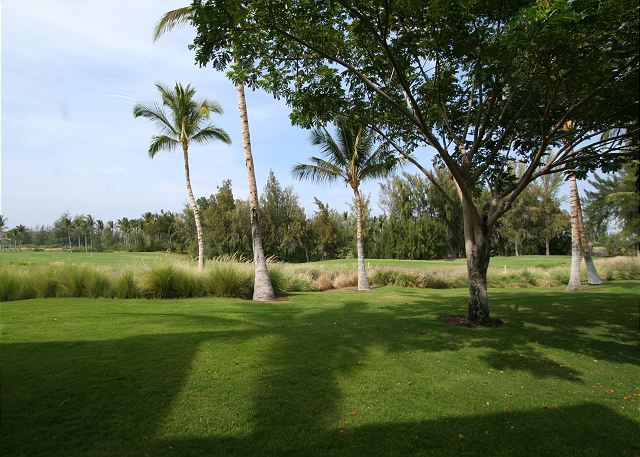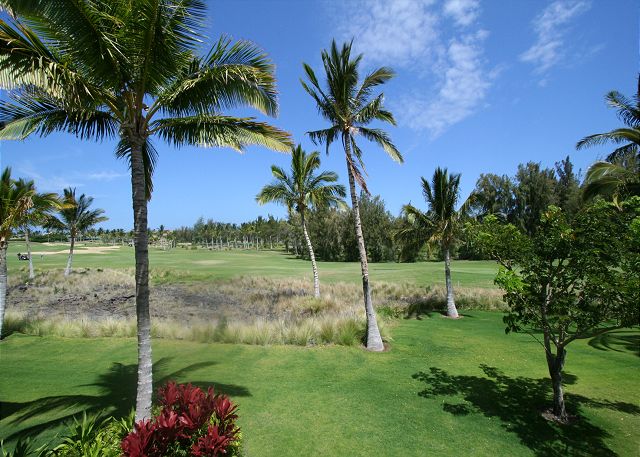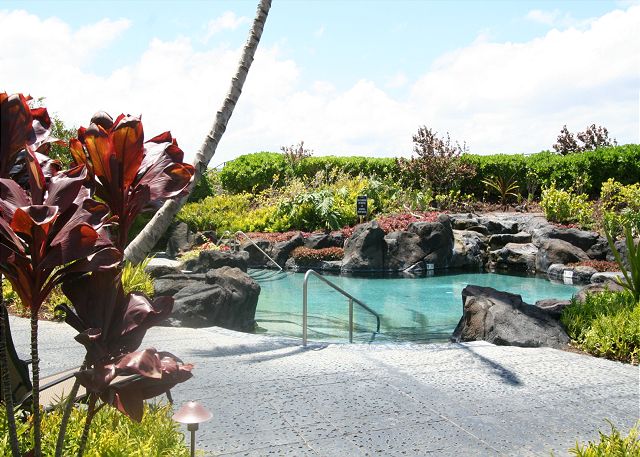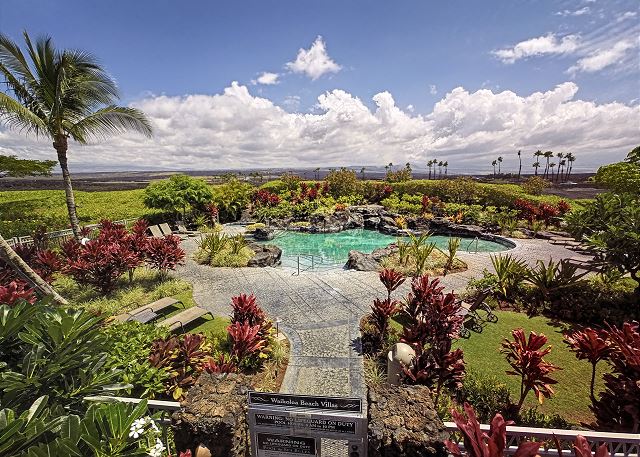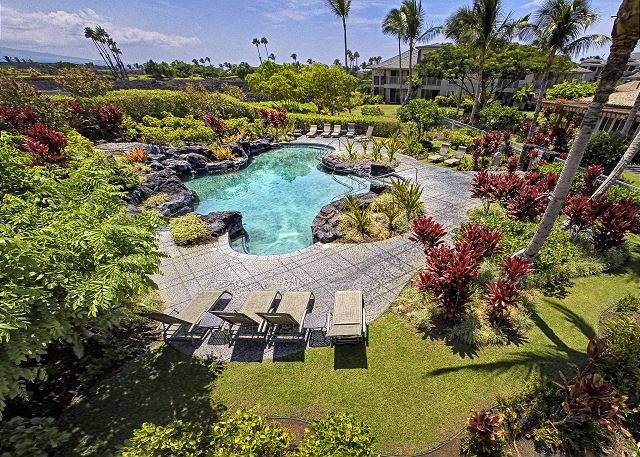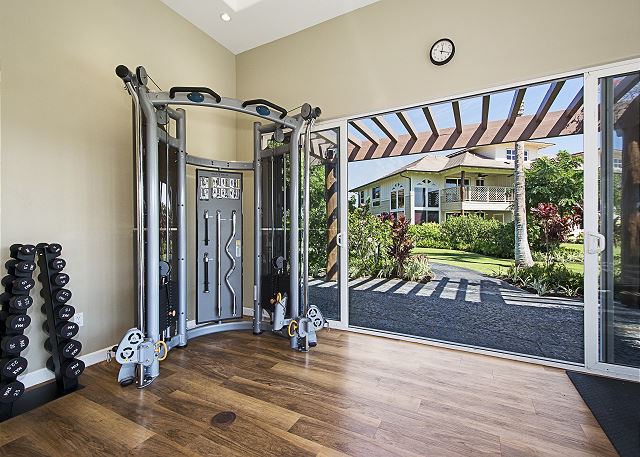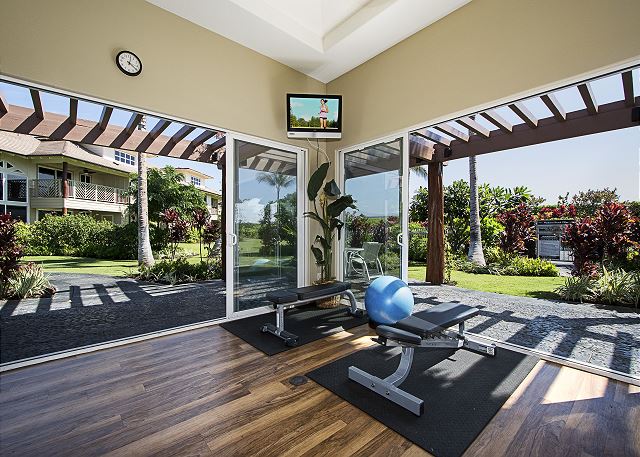 Description
Aloha and Welcome to our 3 bedroom, 3 bath townhome located in Waikoloa Beach Villas. Discover the beauty of the Island of Hawaii and all it has to offer. Waikoloa Beach Villas is conveniently located 25 minutes from the airport in Kona. Close to many beaches, golf courses, shopping and dining. We have recently replaced the appliances, flooring and furnishings and the outdoor kitchen has been refurbished with new cabinets & new flooring . Waikoloa Beach Villas has two pools and exercise room and has a no smoking no pet policy. FREE WIFI AND PARKING. Waikoloa Beach Villas POOLS are now HEATED!!



SPECIAL – Spend the day at the Hilton Waikoloa Village, you can buy a discounted DAY PASS to the pool/waterslide or relax at the spa with a SPA PASS. More info will be provided upon booking with us.



FREE WIFI

FREE PARKING

WASHER AND DRYER

BEACH CHAIRS, COOLER, BEACH TOWELS

BEACH/SWIM GEAR

A/C – CENTRAL AIR

BBQ AT UNIT

POOL/FITNESS AREA

CLOSE TO POOL, BEACH, SHOPPING AND RESTAURANTS



This villa is cleaned by a professional cleaning company using EPA approved products for use against COVID-19. And cleaning process is following guidelines received from World Health Organization and the Centers for Disease Control.



Hawaii County ordinance to regulate Short-Term Vacation Rentals application for this property was accepted.



**** WE DO NOT TAKE WIRE/BANK TRANSFERS******



HAWAII SHORT TERM VACATION RENTAL# 19-375712

HAWAII GE/TAT TAX ID# 148-857-0368-01

TMK 6-9-008-014-0108
Calendar
October 2021

| S | M | T | W | T | F | S |
| --- | --- | --- | --- | --- | --- | --- |
| | | | | | 01 | 02 |
| 03 | 04 | 05 | 06 | 07 | 08 | 09 |
| 10 | 11 | 12 | 13 | 14 | 15 | 16 |
| 17 | 18 | 19 | 20 | 21 | 22 | 23 |
| 24 | 25 | 26 | 27 | 28 | 29 | 30 |
| 31 | | | | | | |
November 2021

| S | M | T | W | T | F | S |
| --- | --- | --- | --- | --- | --- | --- |
| | 01 | 02 | 03 | 04 | 05 | 06 |
| 07 | 08 | 09 | 10 | 11 | 12 | 13 |
| 14 | 15 | 16 | 17 | 18 | 19 | 20 |
| 21 | 22 | 23 | 24 | 25 | 26 | 27 |
| 28 | 29 | 30 | | | | |
December 2021

| S | M | T | W | T | F | S |
| --- | --- | --- | --- | --- | --- | --- |
| | | | 01 | 02 | 03 | 04 |
| 05 | 06 | 07 | 08 | 09 | 10 | 11 |
| 12 | 13 | 14 | 15 | 16 | 17 | 18 |
| 19 | 20 | 21 | 22 | 23 | 24 | 25 |
| 26 | 27 | 28 | 29 | 30 | 31 | |
January 2022

| S | M | T | W | T | F | S |
| --- | --- | --- | --- | --- | --- | --- |
| | | | | | | 01 |
| 02 | 03 | 04 | 05 | 06 | 07 | 08 |
| 09 | 10 | 11 | 12 | 13 | 14 | 15 |
| 16 | 17 | 18 | 19 | 20 | 21 | 22 |
| 23 | 24 | 25 | 26 | 27 | 28 | 29 |
| 30 | 31 | | | | | |
February 2022

| S | M | T | W | T | F | S |
| --- | --- | --- | --- | --- | --- | --- |
| | | 01 | 02 | 03 | 04 | 05 |
| 06 | 07 | 08 | 09 | 10 | 11 | 12 |
| 13 | 14 | 15 | 16 | 17 | 18 | 19 |
| 20 | 21 | 22 | 23 | 24 | 25 | 26 |
| 27 | 28 | | | | | |
March 2022

| S | M | T | W | T | F | S |
| --- | --- | --- | --- | --- | --- | --- |
| | | 01 | 02 | 03 | 04 | 05 |
| 06 | 07 | 08 | 09 | 10 | 11 | 12 |
| 13 | 14 | 15 | 16 | 17 | 18 | 19 |
| 20 | 21 | 22 | 23 | 24 | 25 | 26 |
| 27 | 28 | 29 | 30 | 31 | | |
April 2022

| S | M | T | W | T | F | S |
| --- | --- | --- | --- | --- | --- | --- |
| | | | | | 01 | 02 |
| 03 | 04 | 05 | 06 | 07 | 08 | 09 |
| 10 | 11 | 12 | 13 | 14 | 15 | 16 |
| 17 | 18 | 19 | 20 | 21 | 22 | 23 |
| 24 | 25 | 26 | 27 | 28 | 29 | 30 |
May 2022

| S | M | T | W | T | F | S |
| --- | --- | --- | --- | --- | --- | --- |
| 01 | 02 | 03 | 04 | 05 | 06 | 07 |
| 08 | 09 | 10 | 11 | 12 | 13 | 14 |
| 15 | 16 | 17 | 18 | 19 | 20 | 21 |
| 22 | 23 | 24 | 25 | 26 | 27 | 28 |
| 29 | 30 | 31 | | | | |
June 2022

| S | M | T | W | T | F | S |
| --- | --- | --- | --- | --- | --- | --- |
| | | | 01 | 02 | 03 | 04 |
| 05 | 06 | 07 | 08 | 09 | 10 | 11 |
| 12 | 13 | 14 | 15 | 16 | 17 | 18 |
| 19 | 20 | 21 | 22 | 23 | 24 | 25 |
| 26 | 27 | 28 | 29 | 30 | | |
July 2022

| S | M | T | W | T | F | S |
| --- | --- | --- | --- | --- | --- | --- |
| | | | | | 01 | 02 |
| 03 | 04 | 05 | 06 | 07 | 08 | 09 |
| 10 | 11 | 12 | 13 | 14 | 15 | 16 |
| 17 | 18 | 19 | 20 | 21 | 22 | 23 |
| 24 | 25 | 26 | 27 | 28 | 29 | 30 |
| 31 | | | | | | |
August 2022

| S | M | T | W | T | F | S |
| --- | --- | --- | --- | --- | --- | --- |
| | 01 | 02 | 03 | 04 | 05 | 06 |
| 07 | 08 | 09 | 10 | 11 | 12 | 13 |
| 14 | 15 | 16 | 17 | 18 | 19 | 20 |
| 21 | 22 | 23 | 24 | 25 | 26 | 27 |
| 28 | 29 | 30 | 31 | | | |
September 2022

| S | M | T | W | T | F | S |
| --- | --- | --- | --- | --- | --- | --- |
| | | | | 01 | 02 | 03 |
| 04 | 05 | 06 | 07 | 08 | 09 | 10 |
| 11 | 12 | 13 | 14 | 15 | 16 | 17 |
| 18 | 19 | 20 | 21 | 22 | 23 | 24 |
| 25 | 26 | 27 | 28 | 29 | 30 | |
Available
Unavailable
Check-In Only
Check-Out Only
Seasonal Rates
| Date Range | Daily | Weekly | Monthly |
| --- | --- | --- | --- |
* Seasonal rates are only estimates and do not reflect taxes or additional fees.
Location
Guest Reviews of
Waikoloa Beach Villas O4
Waikoloa, HI
---
Vacation Rental Reviews by
stars based on
Great place for a group
Review by
Bucket list vacation with family. Perfect place for a group clean , convenient, close to all the beaches and resorts life.
5 out of 5 stars
Beautiful Vacation Home!
Review by
Christine S.
We had a wonderful stay in this home! It is beautifully decorated and well stocked kitchen , very clean and comfortable beds. We loved the outside Lanai and ate all our meals out there, very quiet at the end of the complex. We have stayed at many different units at Beach Villas over the years , this is our new favourite !!
5 out of 5 stars
Wonderful holiday!
Review by
Diane D.
Our 3 bdrm condo was perfect for our family vacation(6 adults). It was spacious and well equipped. The owners thought of everything to include a first aide kit, extra beach towels, beach chairs, boogie boards, a cooler, and a tool kit. We would highly recommend this condo to others. Close to shopping, pool, and the beach.
5 out of 5 stars
Wonderful location , very comfortable beds
Review by
Dennis L.
Our family of seven had a great two week vacation at this beautifully appointed property. Location to restaurants and shopping was so close most times we left the car at home and walked. The owners have thought of everything and have supplied it. All the beds are exceptionally comfortable with family members with bad backs this was a big plus.
5 out of 5 stars
Wonderful Stay!
Review by
Betty T.
Our family - 5 adults and two children - stayed in this beautifully decorated, very comfortable and roomy unit for two weeks. We all appreciated the attention to detail Kohala Coast Properties has put in to providing for every vacation need, from outstandingly well stocked kitchen equipment and bedding to boogie boards, snorkeling gear, kids' beach toys, folding chairs and beach towels. The location is the sunniest on the Big Island and, during the current Kilauea eruption, one of the best for air quality. It is also very central for accessing shopping centers, great beaches and historical sites on the Kohala Coast. We could not have been happier with our choice and hope to return, as well as confidently recommending Waikoloa Beach Villas O4 to friends and family.
5 out of 5 stars
Great Christmas vacation in Hawaii!
Review by
Kelly F.
What a great vacation condo!! Was perfect for our group of 6. Plenty of room for everyone, was clean and neat for our arrival. It has a great location, close to shopping and the fantastic beaches of the North Kohala coast. Great location to use as our HQ for getting around the Island. The Waikoloa Beach area is a great place for long walks and golfing. The outdoor BBQ was super and easy to use, the pool was perfect and close for a quick cooling off. Everything needed was provided in the condo. Great appliances and kitchen set up for family gatherings after a day at the beach! Very safe and having parking close to condo was convenient for everyone. I would recommend this property to all my friends. Was ideal for our Christmas family vacation! We are looking forward to our return and will be staying here again. Mahalo to the management and owners!
5 out of 5 stars
Magnificent 3 bedroom Home
Review by
JONATHAN C R.
This is true townhouse consisting of a two story building at the end of four units so that it shares only one wall with another unit. I will give my likes and dislikes, likes first:LIKE:1) Well and expensively designed and furnished: many electrical outlets in each room, front door design matches kitchen cabinet doors, nice use of marble accents and counter tops, comes with plenty of toilet paper, shampoo, soap etc. 2) Plenty of space, 3 nice bedrooms and 3 nice bathrooms. Three couples will NOT feel cramped.3) Has a powerful AC unit. Also has screens on most windows and all doors and many fans so if you prefer natural ventilation and breezes you can have a more authentic Hawaii experience.4) Within 15 minutes walk to A-beach, a very nice one. Within easy driving distance of many beaches north of Kona airport. Is located North of Kona airport and the big island traffic is all South of Kona airport.DISLIKES:1) My son was very paranoid about mosquitos as his wife was pregnant, even tho no cases of Zika have been attributed to local exposure. Therefore he didn't want the stairway window open because of a very small defect in the screen. The front door has a wonderful vertical roll-out screen which lets the front door be open and the back door be open and a great breeze go thru the house. Unfortunately, I walked into the screen creating some small defects. This needs to be repaired. I will pay for it. 2) The master bedroom AC vent does not close all the way. This should be fixed for when you are trying to make everyone happy with the AC on.
5 out of 5 stars
Waikoloa Beach villa
Review by
Leona M.
Beautiful, clean, well-equipped and tastefully decorated 3 bedroom unit that was perfect for our 2 week stay with 7 and then 5 people. Great location, private and quiet.
5 out of 5 stars
Perfect!!!!!
Review by
This house was immaculate. Much better than staying in a hotel. So very comfortable. My son when he entered the house stated, "we are staying here? Sweeeet!" Thank you so much for a wonderful experience. Would definitely book this house again!Highly recommend!!!!!!!!
5 out of 5 stars
Great house
Review by
The villa O4 located in front of beautiful golf course, and surrounded by many greens. It was really good atmosphere. Rooms were also clean and well organized. Everything is perfect to enjoy our stay. We fully relaxed but enjoyed.It is near to the market place so that it's very convenient. We hope we'll come back to here if we'll have another chance.
5 out of 5 stars
A Hawaiian family paradise!
Review by
Jill K.
The condo was perfectly set up for our family of 5! The wrap around lanai was our favorite hangout. We would def stay here again!!
5 out of 5 stars
Great Place To Stay
Review by
Wanda B.
We truly enjoyed the townhouse and would definitely come back. It was updated with newer appliances and had everything we needed. The location was great! The sliding door on the main floor was off a little and you had to lift it to shut it. Also, we would have like to have had a map in the house of the Villas (where management office, pools, etc were) and of the whole Waikoloa Resort). Also we were not aware we needed a parking pass until we received a warning notice from property management. Also we were not aware we needed a parking pass until we received a warning notice from property management; however, Kohala Coast Properties were very good in getting back to me about it.
5 out of 5 stars
Wonderful week
Review by
lawrence l.
Wonderful
5 out of 5 stars
Awesome Condo!
Review by
This condo was very well equipped with all that we needed for our stay. We used the BBQ a few times and had breakfast everyday at the condo. Enjoyed the location tremendously. Situated by 2 shopping centers with restaurants, food court and groceries. I can't express enough how convenient this was. The beautiful grassed area at the back of the condo, overlooking the golf course, was a favorite spot for my teen age children to sit and read and suntan! The resort pool was very small and crowded the whole time we were there. We went once and decided it wasn't worth the effort of trying to get there to secure a lounge chair. Instead we stayed at the condo or drove to the beach. The master bedroom was amazing! Walk in closets and comfy bed made our stay all the better. We had 6 people in the condo and we all had enough space to enjoy each others company and have privacy. Wireless internet and printer were a bonus. We ended up booking activities online and used the wireless printer to print the vouchers from our iPad.
4 out of 5 stars
Home away from home
Review by
Molly W.
Everything about this property is an indication of the care the owners have for their guests and property. It is beautiful, well-appointed and convenient. Everything you need is here. We look forward to returning for more R&R...what a blessing it was to stay here and what a value! Mahalo!!
5 out of 5 stars
December 2013
Review by
Great vacation experience. Great location, wonderful unit and incredible weather. The kitchen was nicely stocked and having beach accessories at our disposal was convenient.
4 out of 5 stars
Renewal of vows
Review by
Eric W.
We rented this property for ourselves and our family members to celebrate our 10 years of marriage. The property was located very close to all shopping and other major hotels where our guests were staying. We had a problem with the air conditioner but upon calling their office it was fixed within 24 hours. The hot tub on the property was HOT and the pool was nice and cool. I would stay here again.
5 out of 5 stars
Enjoyable Stay at WB04
Review by
Charles H.
We enjoyed our stay at Waikoloa Beach Villas 04 very much. Comfortable and quiet accommodations. The kids hit the nearby pool each evening and generally had it all to themselves. We enjoyed watching people tee off in the mornings while eating breakfast on the lanai. The Starbucks across the street at Queens Market was also much appreciated by us Seattle area types. The location of the condo proved to be great for exploring the island. Easy access to nice beaches North and also to the Saddle Road East to Hilo. We'd definitely check to see if the condo is available on future trips to the Big Island. Thanks very much to Kohala Coast Properties and the owners for allowing us to spend some time at their wonderful condo.
5 out of 5 stars
Great Vacation
Review by
Dan K.
We had a very nice stay. The condo was clean, comfortable, and very well furnished. The location was nice. It was quiet, but just a short walk to both the King's and Queen's Shops. It was an easy walk to A-Bay, and only a 10 minute drive to Hapuna Beach. The rental staff was helpful and responsive.
5 out of 5 stars
Great condo for a family
Review by
This condo was perfect for our family. Very clean, lots of space and very nice furnishings. GREAT open yard for the kids to run around in. The condo also had lots of extras including beach toys for our kids, LOTS of beach towels, beach mats, games and a cooler. The only three things that I would say were slight drawbacks were:a. air conditioner would not go below 75. The book included in the room (which was very helpful) said that we could open the windows at night for a cooler breeze. However, because of my and my children's allergies, this was not possible and 75 degrees at night was a little warm for us.b. vertical blinds. One set that faced the golf course was broken so we couldn't close them at all. Not generally a problem except at night. The ones in the master bedroom kept knocking into each other while we were trying to sleep with the fan on. The first few nights we were there, it was loud enough to wake us up. We eventually got used to it.c. the wind would whistle through the windows in certain rooms. Also, generally not a problem until nighttime, but on one particularly windy night, it kept my mom awake all night in the downstairs bedroom. Overall, these drawbacks are minor compared to what the condo offered. If we came back to Waikoloa, we would definitely rent this condo again.
5 out of 5 stars
Great condo and great management
Review by
We loved everything about our condo - clean, well stocked, in a great gated community, a pool right across from the condo, easy shopping within walking distance, etc. The condo was well furnished, had lots of beach gear and had great rooms and bathrooms. The management company was also great - they answered calls and emails immediately and were always helpful. Highly recommended.
5 out of 5 stars
Great Stay at the Waikaloa Beach Villas
Review by
Julie H.
Exceptional property and location! It was very clean and the property management company - Kohala Coast Rentals was very professional, courteous and prompt. We will be renting from them again. Hopefully the same property! We loved it!
5 out of 5 stars
Wonderful vacation
Review by
Michele W.
We had a great place with no complaints at all. Will use your company again for our next vacation. The property management company went all out for us. Very professional and easy to work with.
5 out of 5 stars
Great place for our family vacation!
Review by
Sherri E.
Fabulous condo for our family of four and two grandparents. The decor and furnishings were lovely, the kitchen was well equipped. The condo felt spacious, comfortable and well cared for. We were pleased to have beach chairs, boogie boards, cooler and other beach amenities provided for our use. This was our second visit to the Waikoloa Beach Villas. We stay here, because we love being across the street from the Queens Marketplace and the Kings Marketplace, and we love being close to the beaches north of Kona.
5 out of 5 stars
Good Location & Nice unit
Review by
BOB _.
The complex location is very convenient. Walking distance to shops and restaurants as well as a market and gas station. This unit was fairly well appointed with everything you need in a condo. Nice pool and jacuzzi but nothing fancy and simple fitness room to meet most needs except for die hard fitness buffs. You can walk to the beach but it is about a mile away. The living room is not very large for a 3 bedroom so some will sit on barstools if everyone is watching TV but there is an area upstairs where kids can play. The veiw is of the golf course and has ample outside seating. You can get a nice cross breeze if you prop open the front door otherwise there is AC. BBQ grease collection needed cleaning and with strong winds some of the sliding door blinds fell but overall I nice unit.
5 out of 5 stars
Perfect Property for Family of 8
Review by
Nancy M.
The entire family spent 9 nights on the Big Island at the Waikoloa Beach Villas 04. The property was absolutely perfect for our family of 8. The larger lanai with BBQ/sink was used nightly. The grounds off our lanai were used to play soccer with the little ones, hide Easter eggs, and take family pictures. There wasn't anything extra that we needed...all was provided. Upstairs master suite large and private from the other 2 bedrooms. Definitely will visit this property again and recommend to others.
5 out of 5 stars
Wonderful place to stay!
Review by
Kay J.
This property was a wonderful place to stay while experiencing a little piece of heaven! Thank you!
5 out of 5 stars
Big island Vacation
Review by
Mary W.
Beautiful and comfortable. Truly enjoyed ourselves Mahalo
5 out of 5 stars
We'll be back!
Review by
Theresa Z.
What a great girls vacation. This unit was clean and full of all the essentials. The pool was great and it is close to beaches and shopping. I plan on returning with my family for a stay as soon as possible.
4 out of 5 stars
Weekend get-a-way
Review by
Kathy K.
Loved having 3BR/3BA. It accommodated 8 of us perfectly. The condo was close to the pool, rubbish bins, & parking which made it convenient. Not to mention walking distance to the Queens Shops. Alesia was quick in returning my calls when the entrance light cut & came to replace it within a couple of hours. Having the grill on the lanai was wonderful--not having to hurry & compete for it like some other condos we stayed at. Having a bedroom downstairs was great for the grandparents as they didn't need to climb stairs. Can't wait to go back even though we live on the other side of the island!!
5 out of 5 stars
Great family unit
Review by
Patty W.
We loved staying here! spacious, clean, excellent location(Starbucks walking distance!) Terrific rates! We would stay here again. Thank you!
5 out of 5 stars
0-4 wiakoloa beach villia resort
Review by
David O.
Beautiful condo, very relaxing stay. Alicia the rental agent was very helpful, We have been going to the Big island for about 7 years and will be booking this condo again in the future.
5 out of 5 stars
AWESOME!!!!
Review by
This condo is soooooo beautiful! It came with everything we needed and much more! The pool area was nice and quiet. Alesia from Kohala Coast properties was such a pleasure to talk to and she answered every little question I had...I think I drove her nuts ;)!! Overall I would highly recommend this property!
5 out of 5 stars
Contact Us