Wai'ula'ula D201 (Condominium)
3 Bedroom(s) | 3 Bathroom(s) | Sleeps 6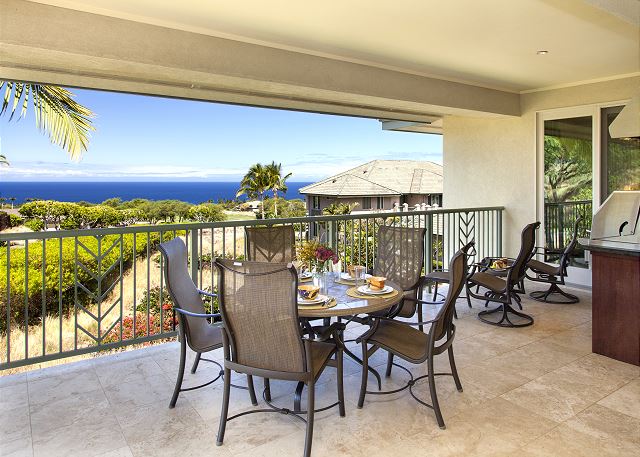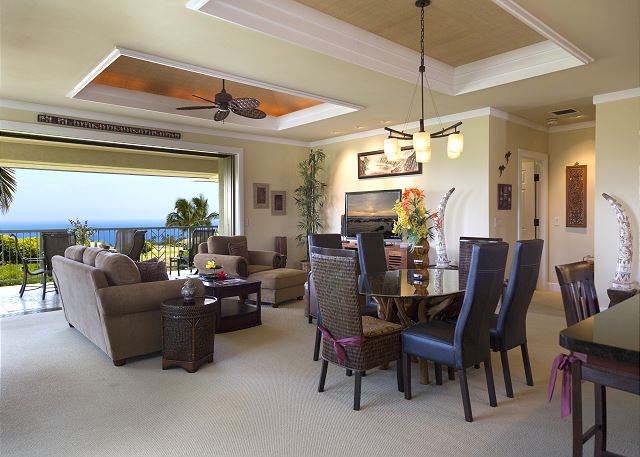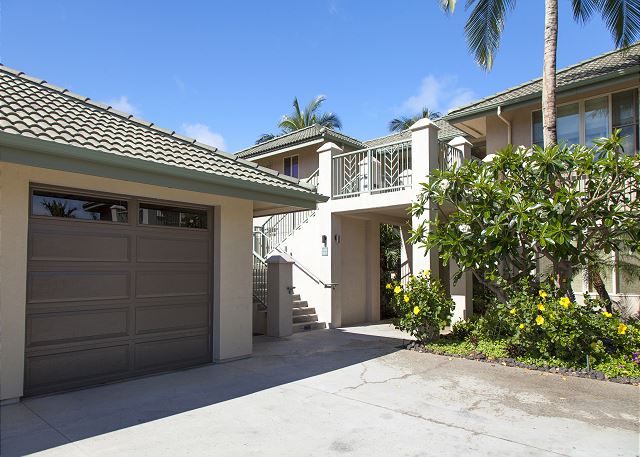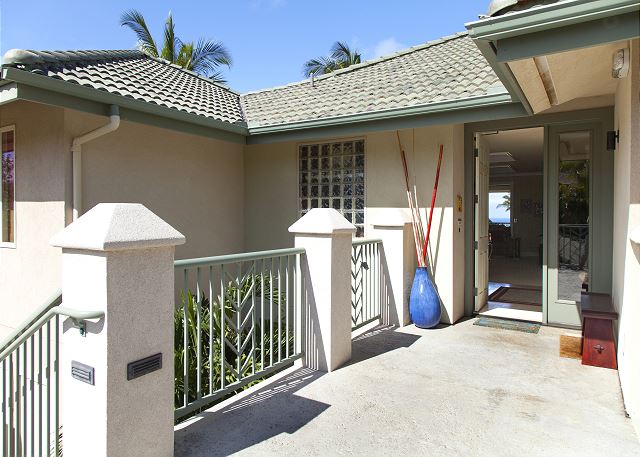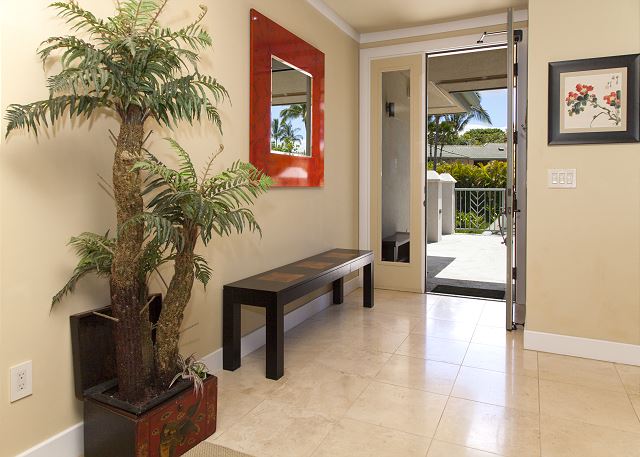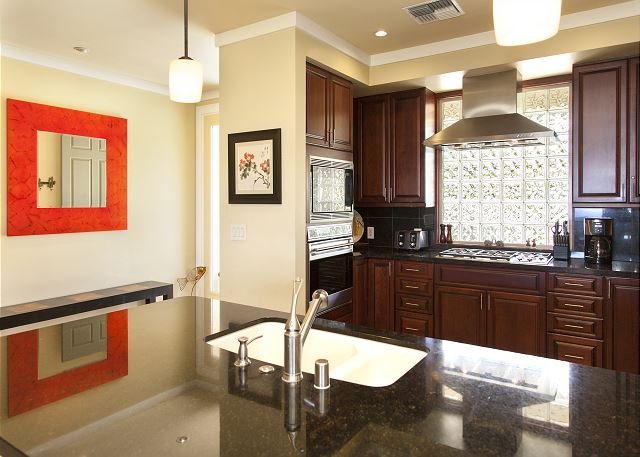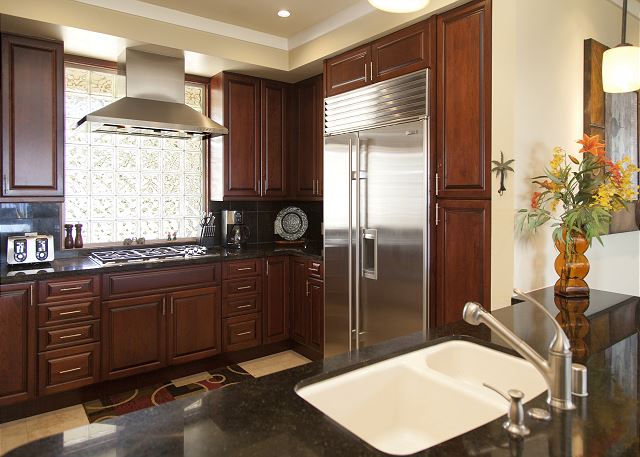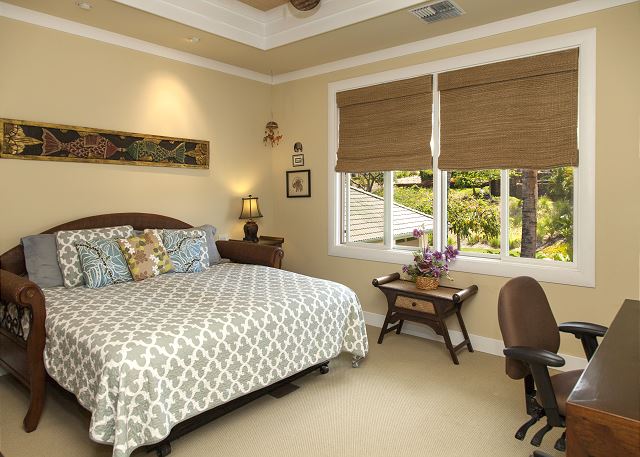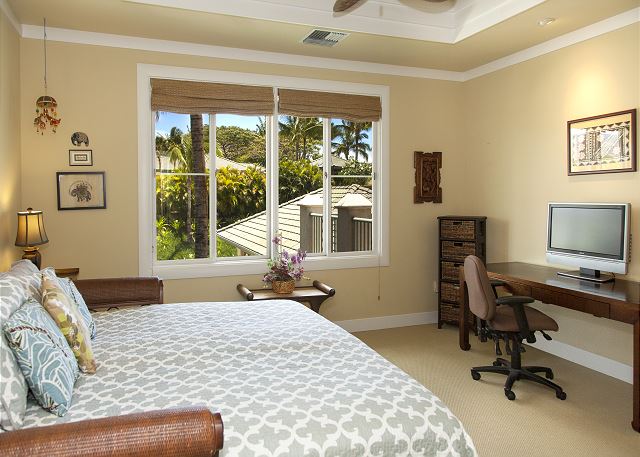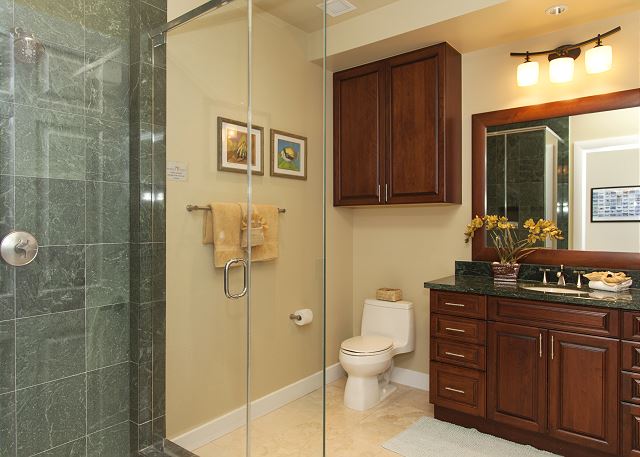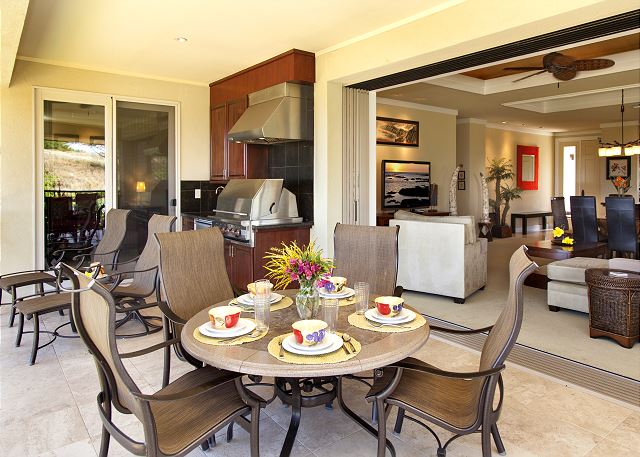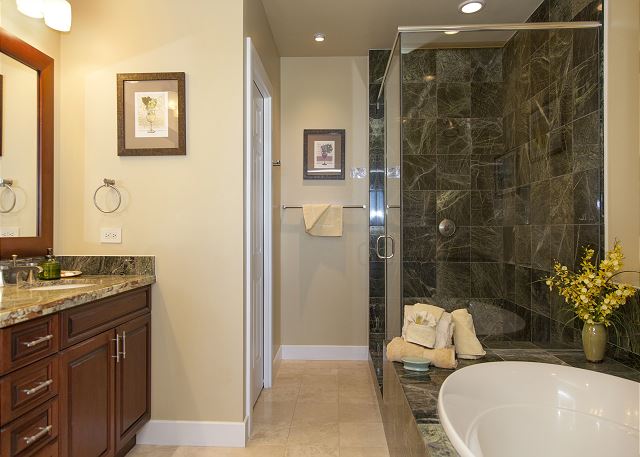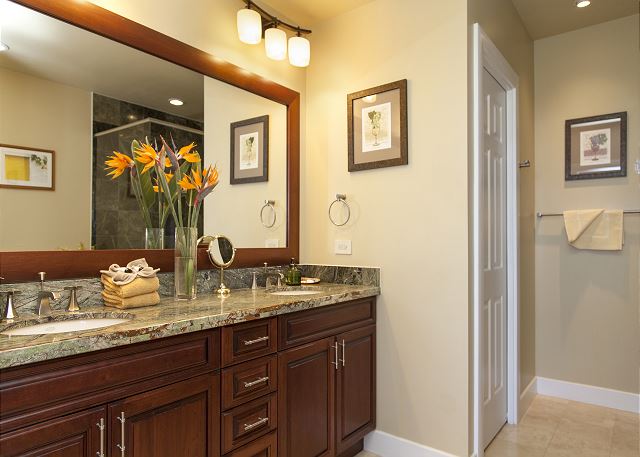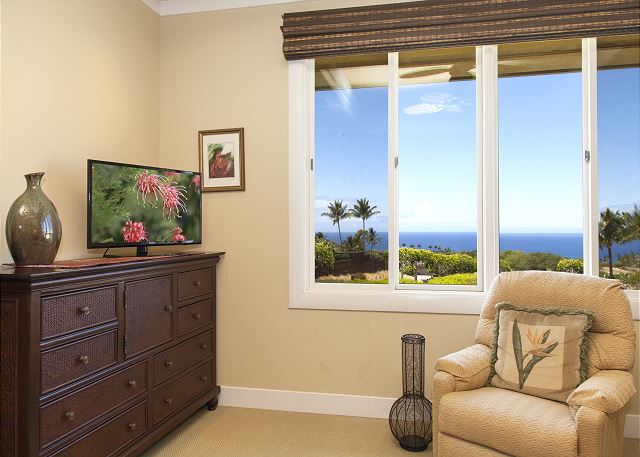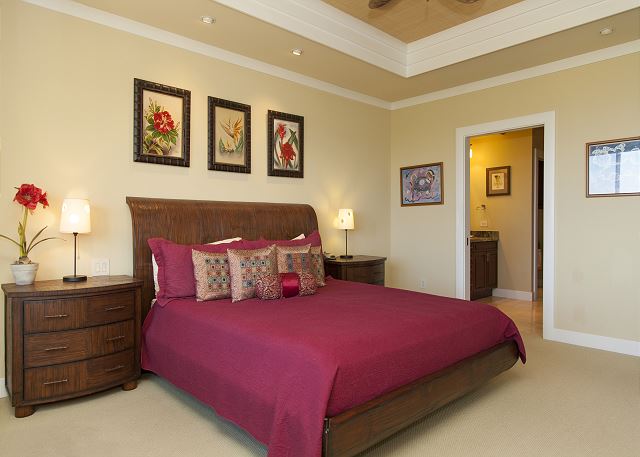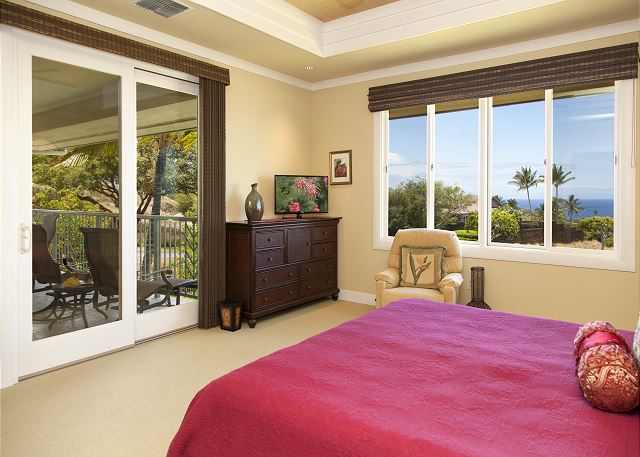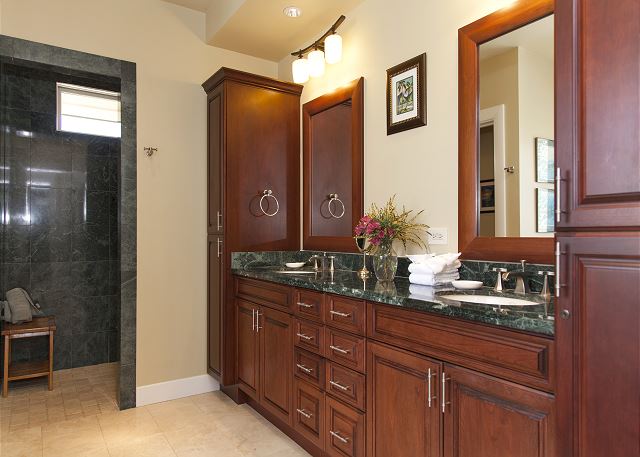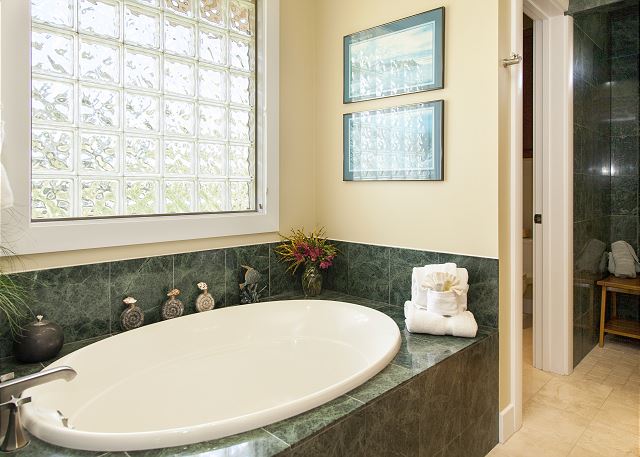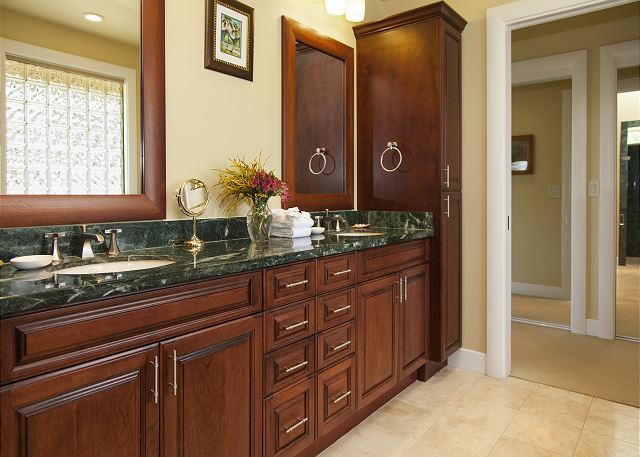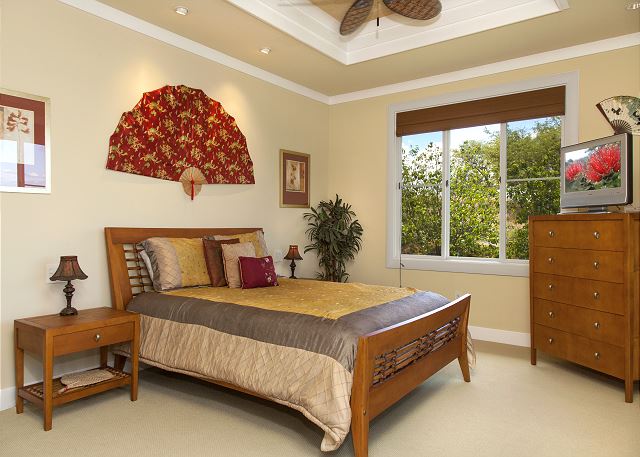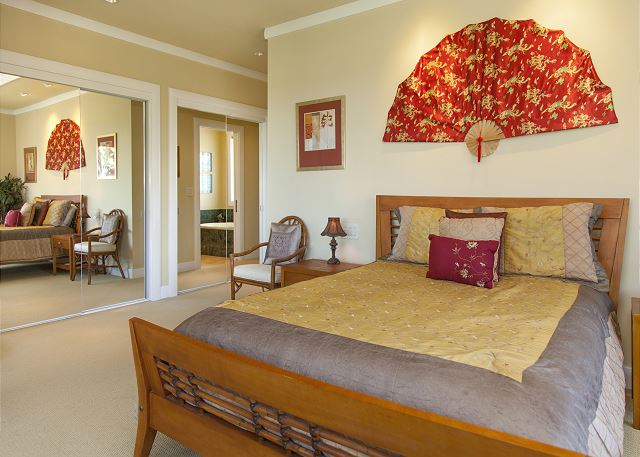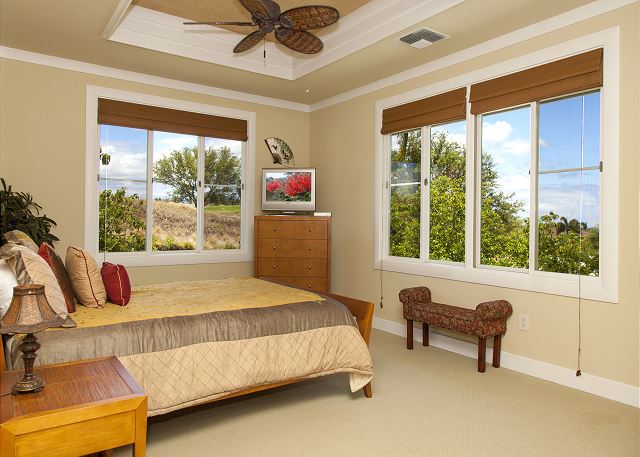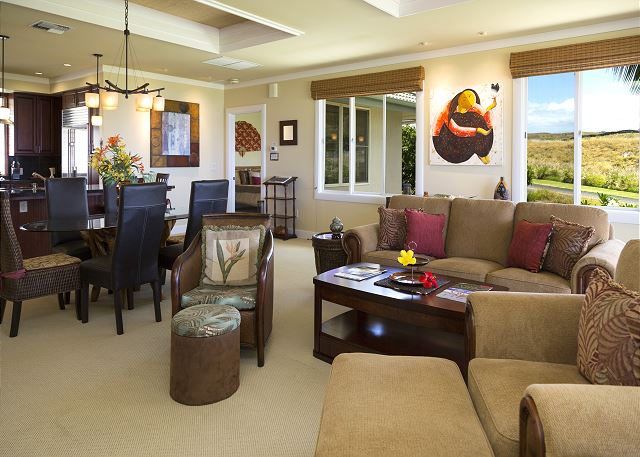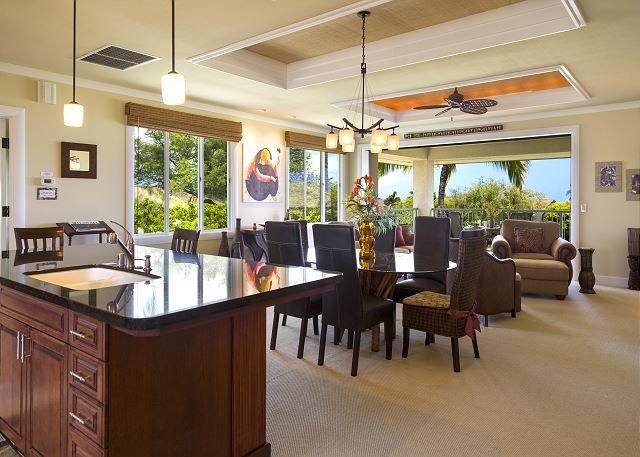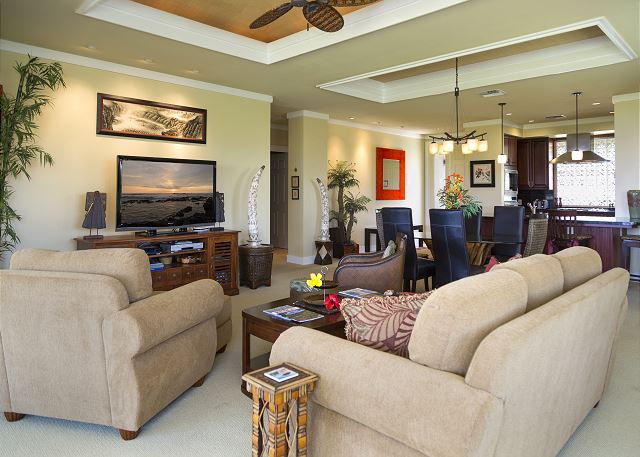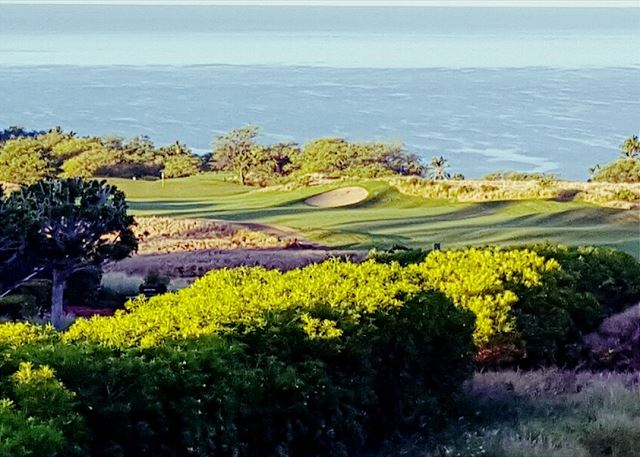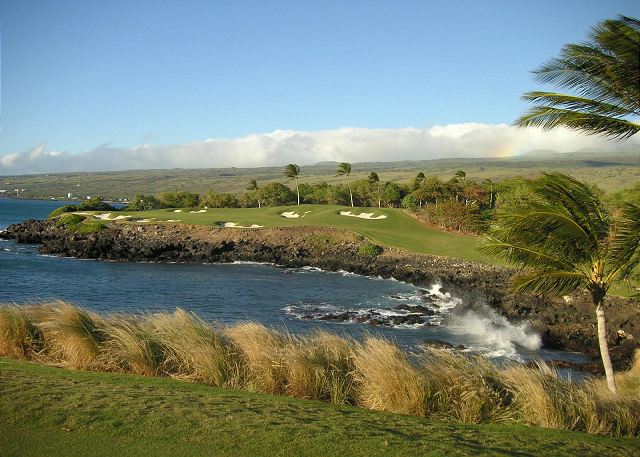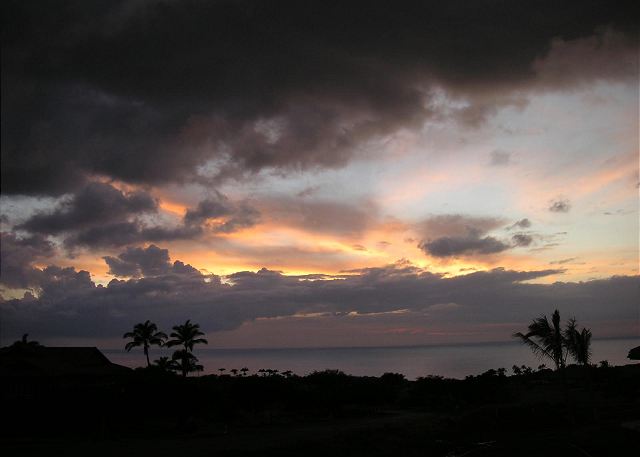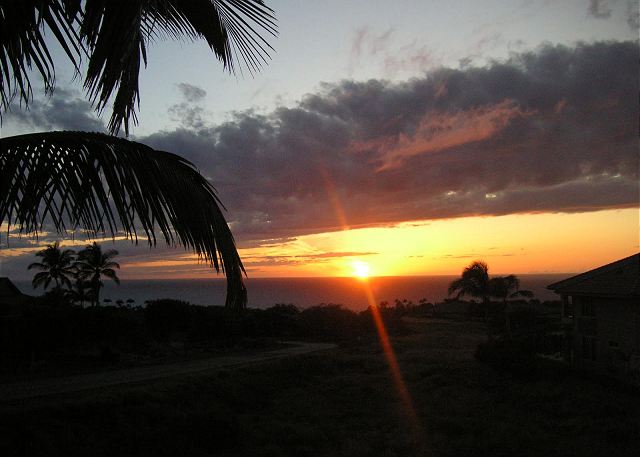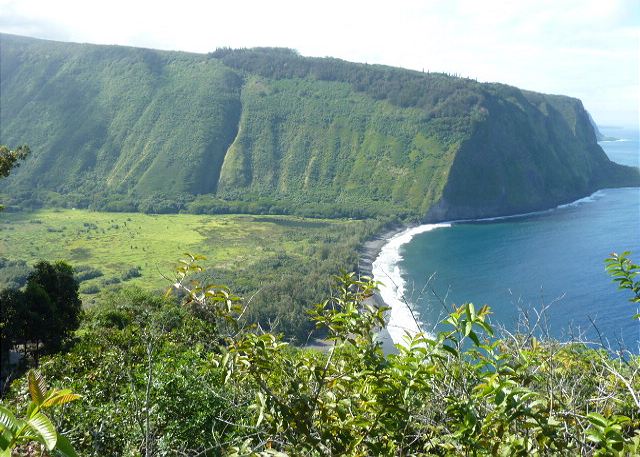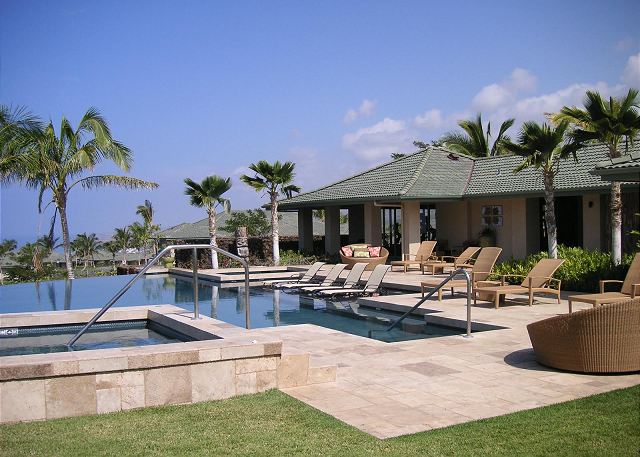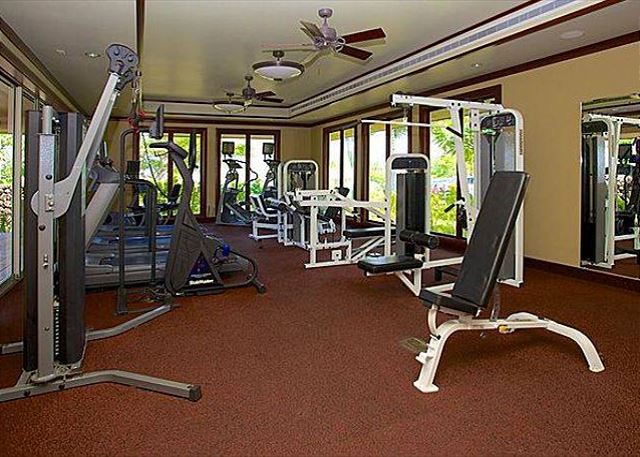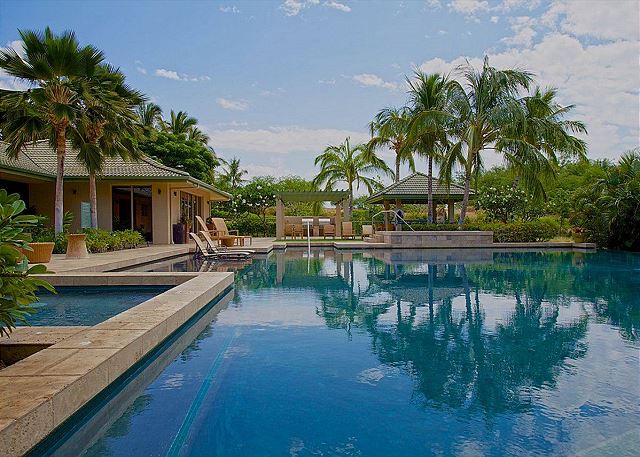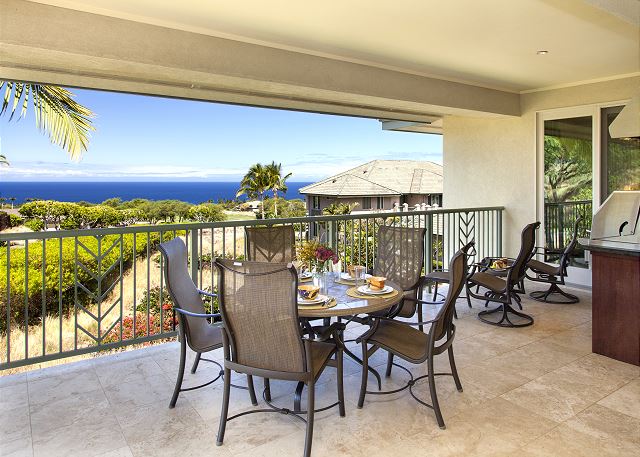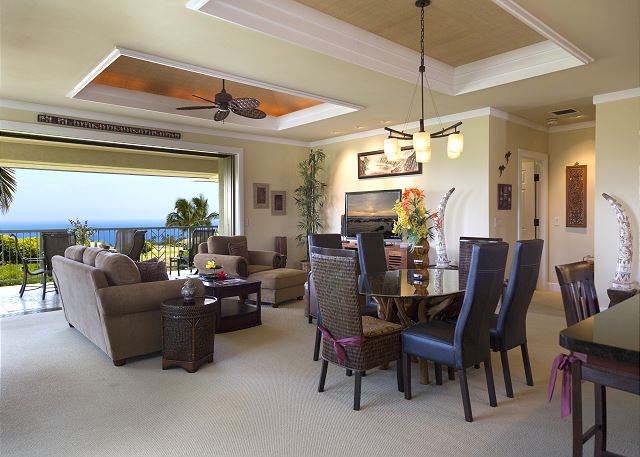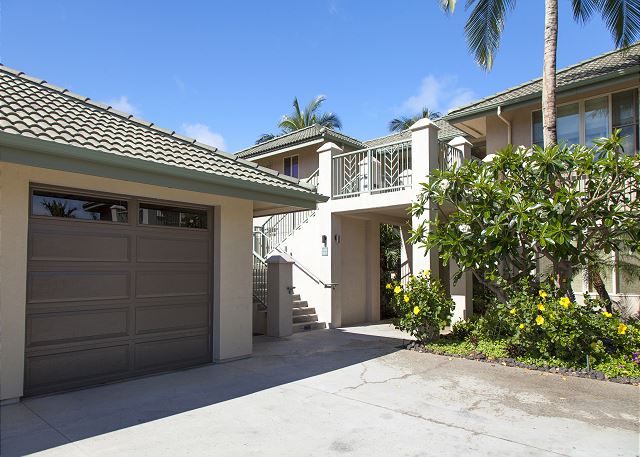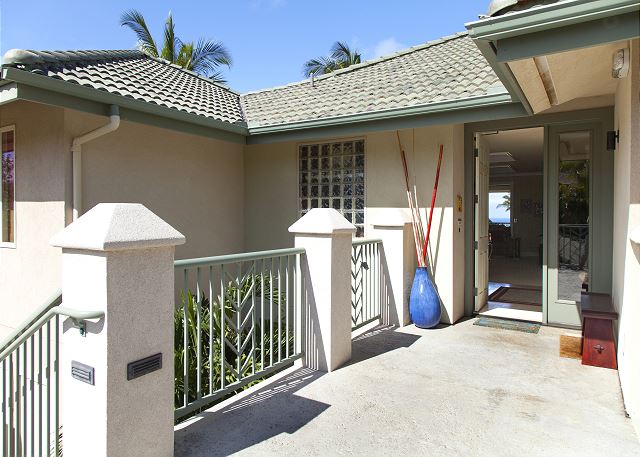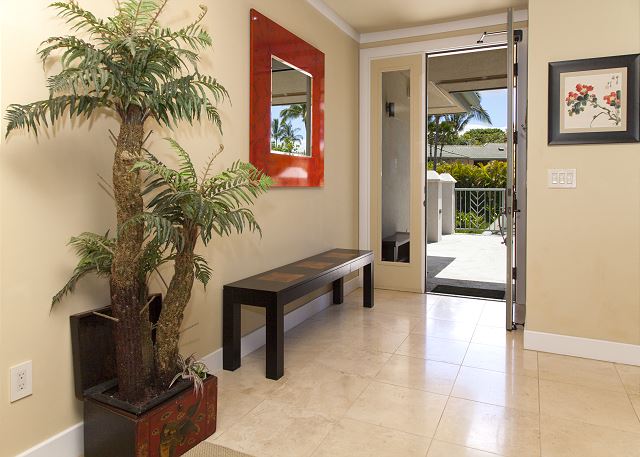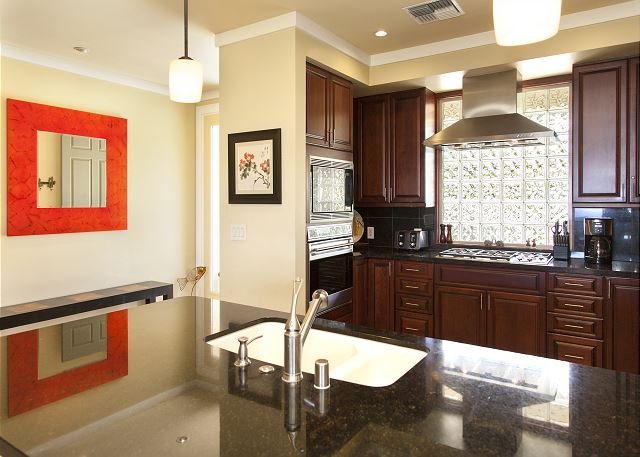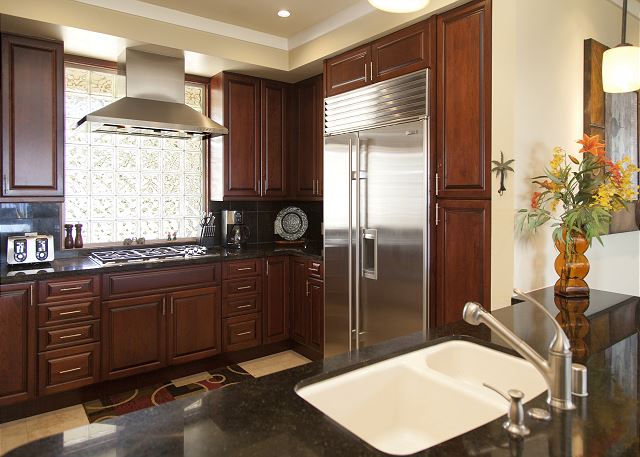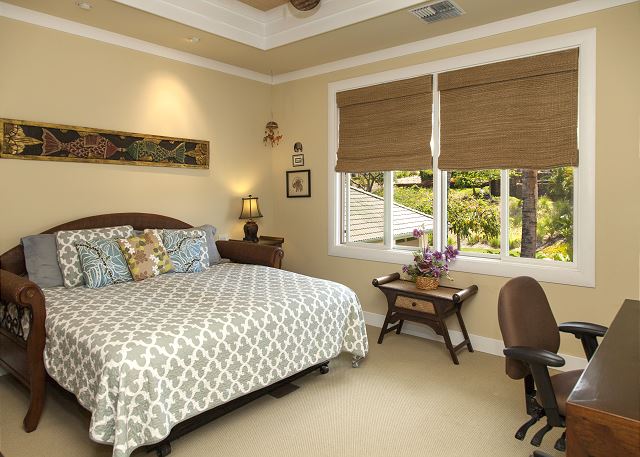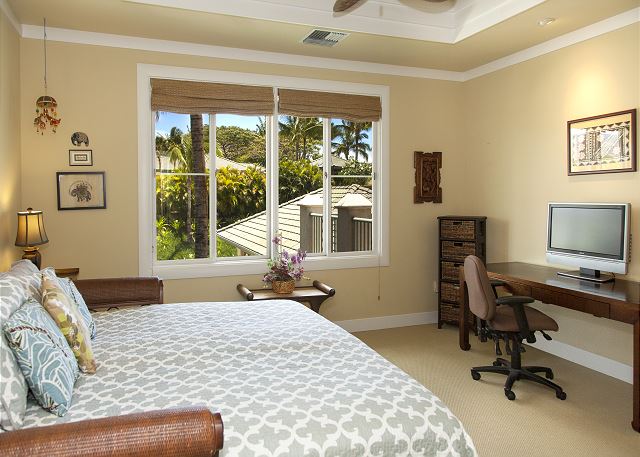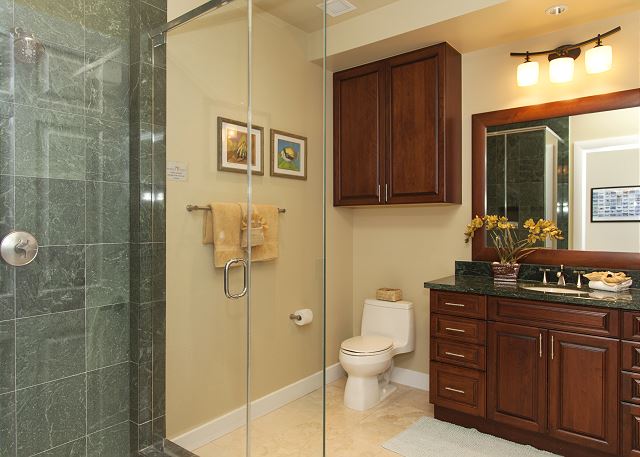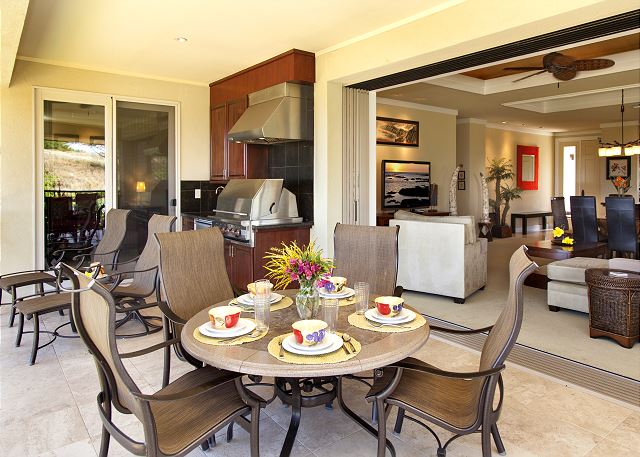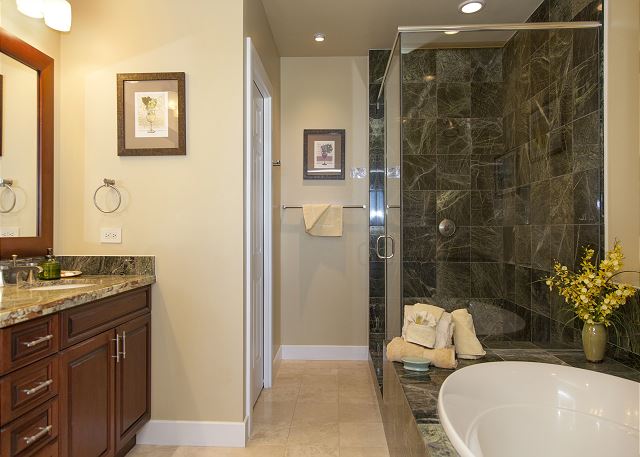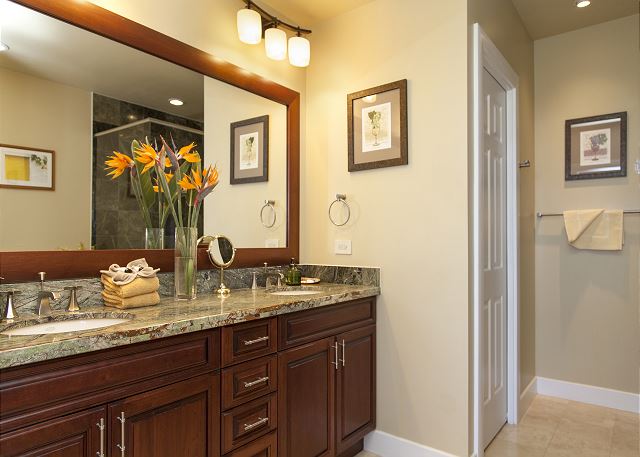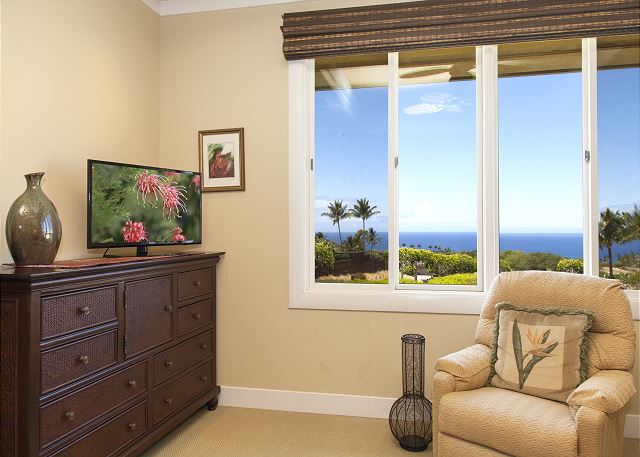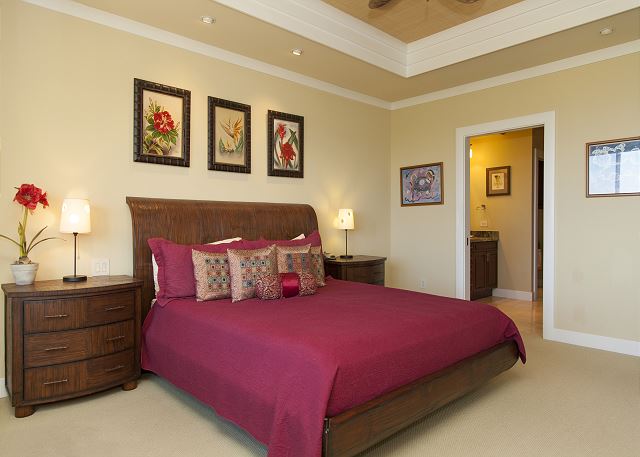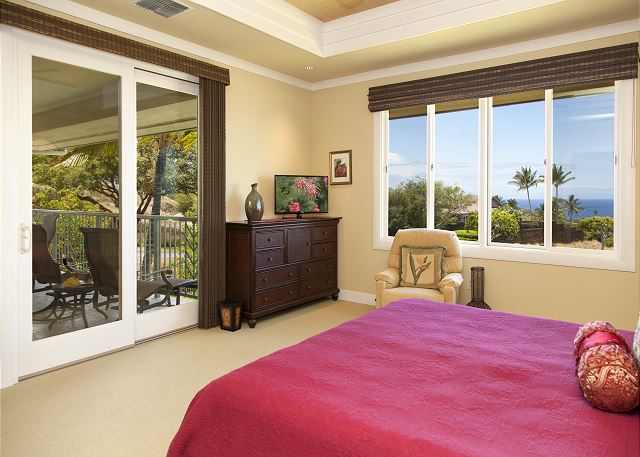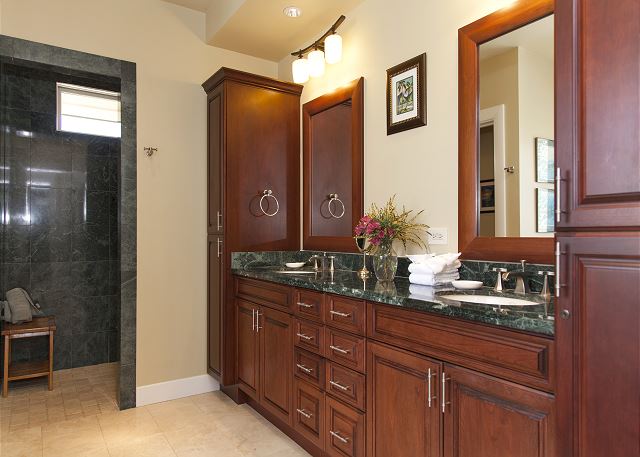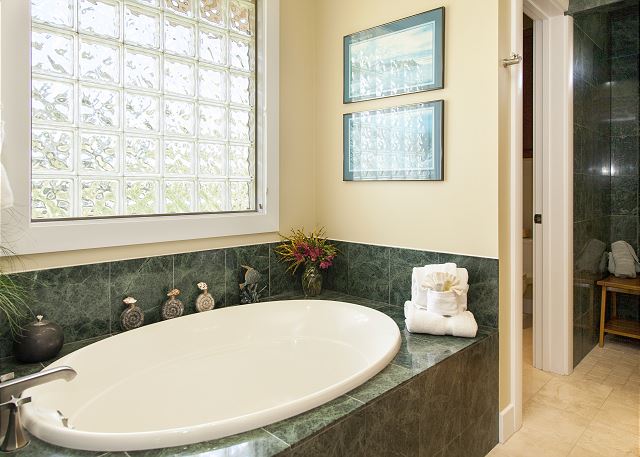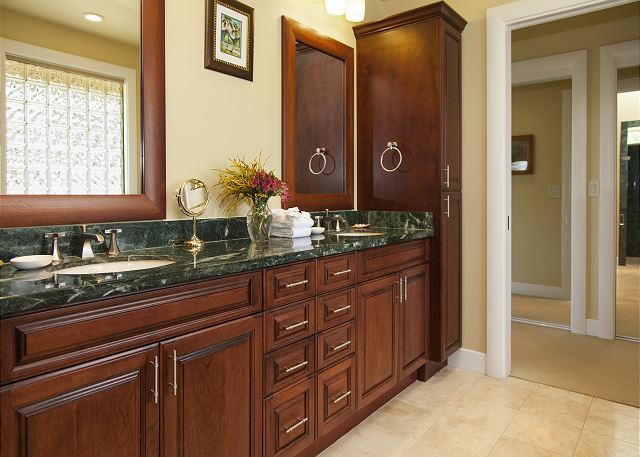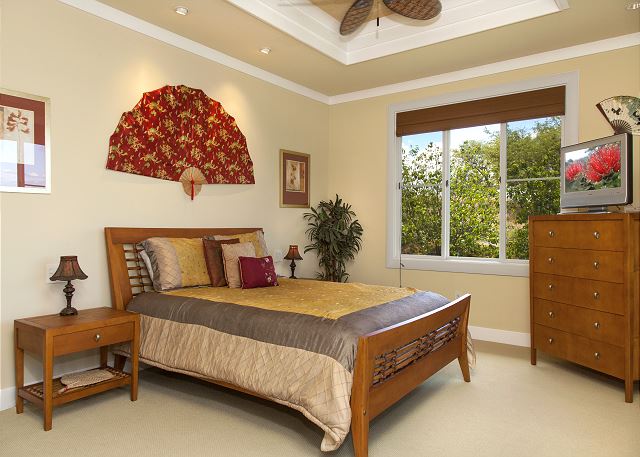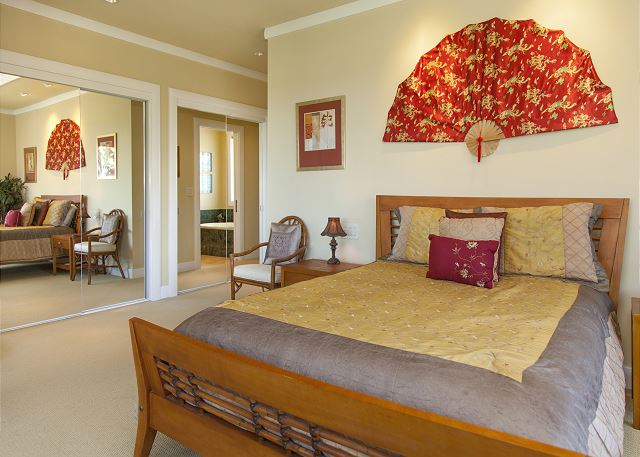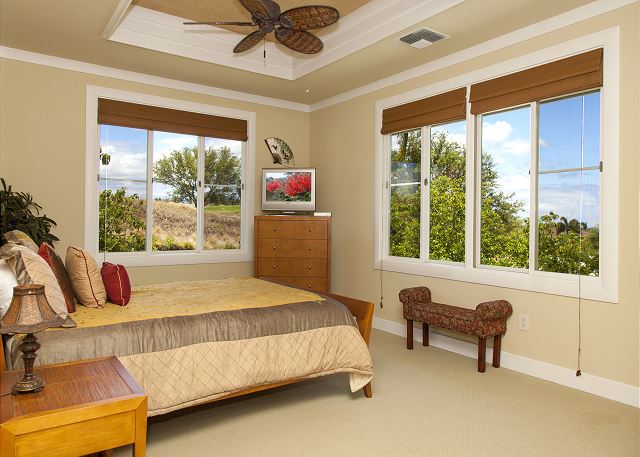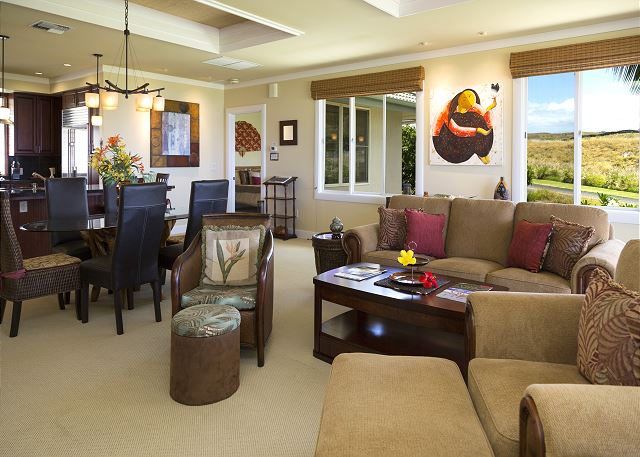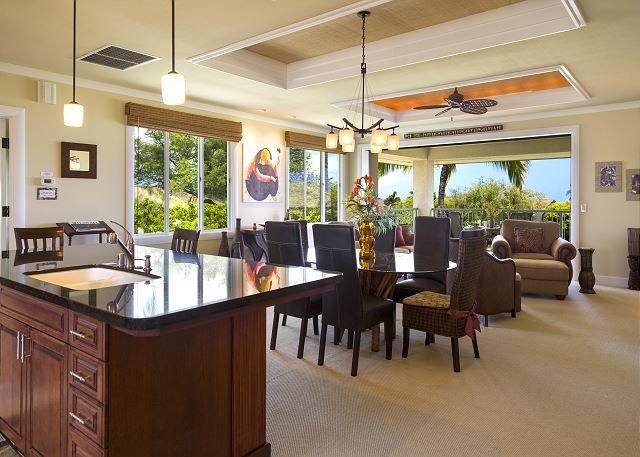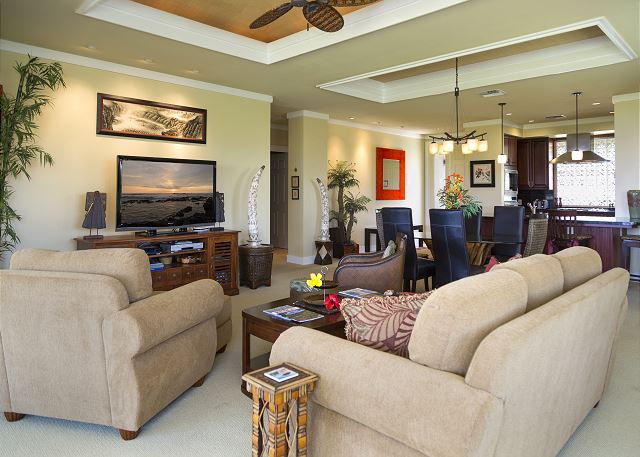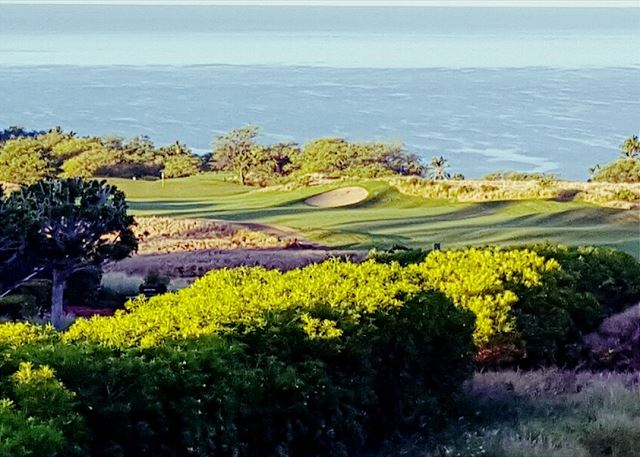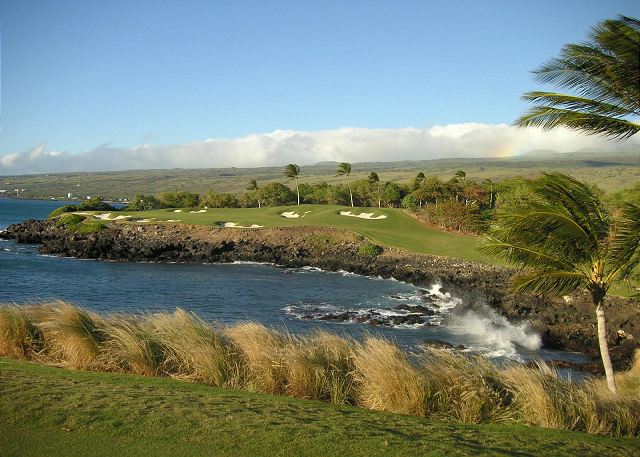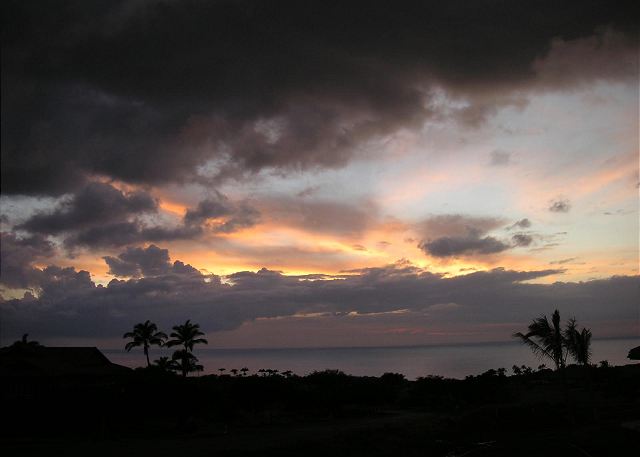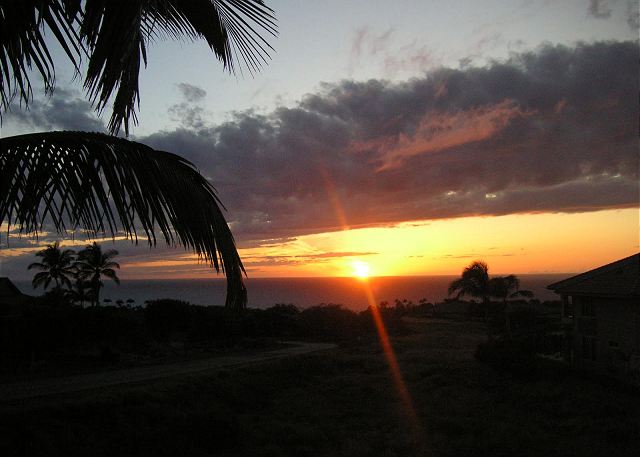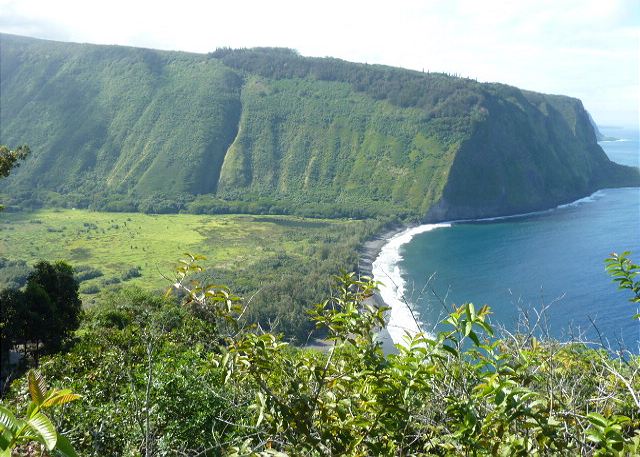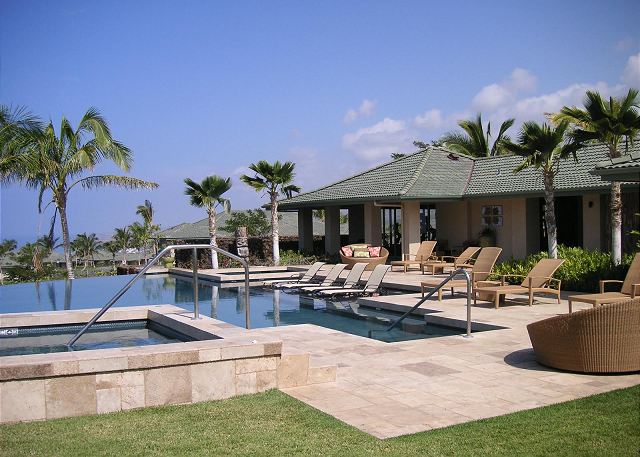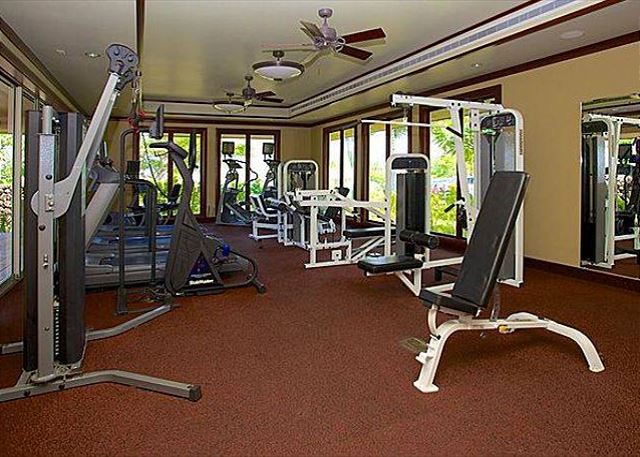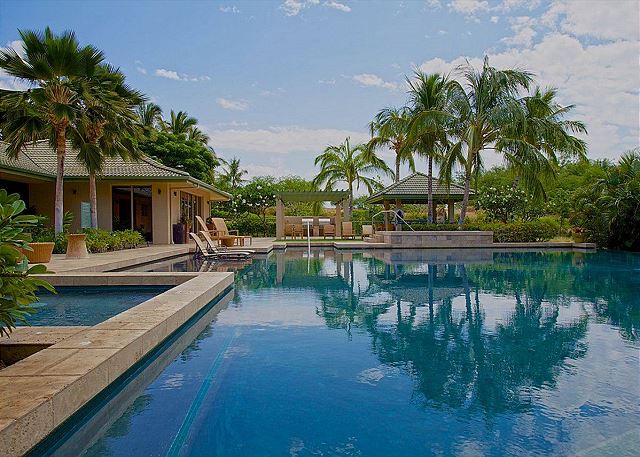 Description
Welcome to Wai'ula'ula at the Mauna Kea Resort! Your vacation will truly be one to remember in this beautifully decorated condominium in the gated community of Wai'ula'ula, located on the Hapuna Golf Course. This recently built luxury development near the Westin Hapuna Beach Resort is part of the world-famous Mauna Kea Resort. If your game is golf or just relaxing at the pool or on the is your perfect vacation spot!



The Mauna Kea Beach Resort and Westin Hapuna Beach Resort Amenity Package is available with rental of this condo at an additional cost, owners are Platinum Members of the Mauna Kea Golf and Hapuna Golf Course. With your guest Amenity Cards you will enjoy the lowest hotel rates on golf & tennis, the use of hotel fitness centers and spa, and access to hotel pools and beaches including lounge chairs, umbrellas, and towels provided by resort staff.



Enjoy warm days and cool evening breezes in this 2100 square foot condominium with panoramic ocean views. Much of the rich, colorful decor is from travels throughout the Far East. Relax and sip a cool drink while you view year-round sunsets from the spacious lanai. A DVR in the Great Room is included to record TV shows while you are away. The two master bedrooms have ocean & golf course views. 2nd master bedroom has a king bed that can be done as 2 twin beds. The dramatic pocket door in the main room opens the condo to the comfort and beautiful views of the lanai. The third large bedroom has a queen bed, a desk area for your laptop, and includes FREE Wi-Fi Internet connection. Each bedroom has its own flat screen TV, DVR. All three luxurious bathrooms are visions of beautiful green marble, rich mahogany, and glass. FREE PARKING.



Master chefs will love the spacious and modern kitchen, fully equipped with quality cookware, appliances, and accessories. There is a built-in gas Wolf barbeque on the lanai for your convenience. Or, treat yourself to many nearby restaurants! Hawaiian, Asian, Mexican, and Italian cuisines are available only a short drive away. Several shopping areas are within ten minutes.



While staying at this condo you will be in the building that is the closest to the well-appointed Wai'Ula'Ula Amenity Center with its luxurious infinity pool, spacious hot tub, and workout facility with TVs at every exercise station. After a full day of golf, tennis, hiking, shopping, or enjoying the could be better than a soothing dip in pool or spa, surrounded by all the beauty that is Hawaii!



Wai'ula'ula and the Mauna Kea Resort offers everything you could want for every kind of vacation, and this condo will provide a home away from home beyond your expectations.



FREE WIFI

CABLE TV with DVR

FREE PARKING

WASHER AND DRYER

BEACH CHAIRS, COOLER, BEACH TOWELS

BEACH/SWIM GEAR

A/C – CENTRAL AIR

BBQ KITCHEN AT UNIT

BBQ AT WAI'ULA'ULA FITNESS/POOL AREA

CLOSE TO POOL, BEACH, SHOPPING AND RESTAURANTS



This villa is cleaned by a professional cleaning company using EPA approved products for use against COVID-19. And cleaning process is following guidelines received from World Health Organization and the Centers for Disease Control.



Hawaii County ordinance to regulate Short-Term Vacation Rentals application for this property was accepted.

HAWAII SHORT TERM VACATION RENTAL# 19-368143

HAWAII GE/TAT TAX ID# 099-432-0384-01

TMK 6-2-013-013-0015

**** WE DO NOT TAKE WIRE/BANK TRANSFERS******



Keywords: Big Island, Oceanview Condominium, Mauna Kea Resort, Hapuna, Golf, Beach, WaiUlaUla, Kona, Hawaii vacation,WiFI
Calendar
October 2021

| S | M | T | W | T | F | S |
| --- | --- | --- | --- | --- | --- | --- |
| | | | | | 01 | 02 |
| 03 | 04 | 05 | 06 | 07 | 08 | 09 |
| 10 | 11 | 12 | 13 | 14 | 15 | 16 |
| 17 | 18 | 19 | 20 | 21 | 22 | 23 |
| 24 | 25 | 26 | 27 | 28 | 29 | 30 |
| 31 | | | | | | |
November 2021

| S | M | T | W | T | F | S |
| --- | --- | --- | --- | --- | --- | --- |
| | 01 | 02 | 03 | 04 | 05 | 06 |
| 07 | 08 | 09 | 10 | 11 | 12 | 13 |
| 14 | 15 | 16 | 17 | 18 | 19 | 20 |
| 21 | 22 | 23 | 24 | 25 | 26 | 27 |
| 28 | 29 | 30 | | | | |
December 2021

| S | M | T | W | T | F | S |
| --- | --- | --- | --- | --- | --- | --- |
| | | | 01 | 02 | 03 | 04 |
| 05 | 06 | 07 | 08 | 09 | 10 | 11 |
| 12 | 13 | 14 | 15 | 16 | 17 | 18 |
| 19 | 20 | 21 | 22 | 23 | 24 | 25 |
| 26 | 27 | 28 | 29 | 30 | 31 | |
January 2022

| S | M | T | W | T | F | S |
| --- | --- | --- | --- | --- | --- | --- |
| | | | | | | 01 |
| 02 | 03 | 04 | 05 | 06 | 07 | 08 |
| 09 | 10 | 11 | 12 | 13 | 14 | 15 |
| 16 | 17 | 18 | 19 | 20 | 21 | 22 |
| 23 | 24 | 25 | 26 | 27 | 28 | 29 |
| 30 | 31 | | | | | |
February 2022

| S | M | T | W | T | F | S |
| --- | --- | --- | --- | --- | --- | --- |
| | | 01 | 02 | 03 | 04 | 05 |
| 06 | 07 | 08 | 09 | 10 | 11 | 12 |
| 13 | 14 | 15 | 16 | 17 | 18 | 19 |
| 20 | 21 | 22 | 23 | 24 | 25 | 26 |
| 27 | 28 | | | | | |
March 2022

| S | M | T | W | T | F | S |
| --- | --- | --- | --- | --- | --- | --- |
| | | 01 | 02 | 03 | 04 | 05 |
| 06 | 07 | 08 | 09 | 10 | 11 | 12 |
| 13 | 14 | 15 | 16 | 17 | 18 | 19 |
| 20 | 21 | 22 | 23 | 24 | 25 | 26 |
| 27 | 28 | 29 | 30 | 31 | | |
April 2022

| S | M | T | W | T | F | S |
| --- | --- | --- | --- | --- | --- | --- |
| | | | | | 01 | 02 |
| 03 | 04 | 05 | 06 | 07 | 08 | 09 |
| 10 | 11 | 12 | 13 | 14 | 15 | 16 |
| 17 | 18 | 19 | 20 | 21 | 22 | 23 |
| 24 | 25 | 26 | 27 | 28 | 29 | 30 |
May 2022

| S | M | T | W | T | F | S |
| --- | --- | --- | --- | --- | --- | --- |
| 01 | 02 | 03 | 04 | 05 | 06 | 07 |
| 08 | 09 | 10 | 11 | 12 | 13 | 14 |
| 15 | 16 | 17 | 18 | 19 | 20 | 21 |
| 22 | 23 | 24 | 25 | 26 | 27 | 28 |
| 29 | 30 | 31 | | | | |
June 2022

| S | M | T | W | T | F | S |
| --- | --- | --- | --- | --- | --- | --- |
| | | | 01 | 02 | 03 | 04 |
| 05 | 06 | 07 | 08 | 09 | 10 | 11 |
| 12 | 13 | 14 | 15 | 16 | 17 | 18 |
| 19 | 20 | 21 | 22 | 23 | 24 | 25 |
| 26 | 27 | 28 | 29 | 30 | | |
July 2022

| S | M | T | W | T | F | S |
| --- | --- | --- | --- | --- | --- | --- |
| | | | | | 01 | 02 |
| 03 | 04 | 05 | 06 | 07 | 08 | 09 |
| 10 | 11 | 12 | 13 | 14 | 15 | 16 |
| 17 | 18 | 19 | 20 | 21 | 22 | 23 |
| 24 | 25 | 26 | 27 | 28 | 29 | 30 |
| 31 | | | | | | |
August 2022

| S | M | T | W | T | F | S |
| --- | --- | --- | --- | --- | --- | --- |
| | 01 | 02 | 03 | 04 | 05 | 06 |
| 07 | 08 | 09 | 10 | 11 | 12 | 13 |
| 14 | 15 | 16 | 17 | 18 | 19 | 20 |
| 21 | 22 | 23 | 24 | 25 | 26 | 27 |
| 28 | 29 | 30 | 31 | | | |
September 2022

| S | M | T | W | T | F | S |
| --- | --- | --- | --- | --- | --- | --- |
| | | | | 01 | 02 | 03 |
| 04 | 05 | 06 | 07 | 08 | 09 | 10 |
| 11 | 12 | 13 | 14 | 15 | 16 | 17 |
| 18 | 19 | 20 | 21 | 22 | 23 | 24 |
| 25 | 26 | 27 | 28 | 29 | 30 | |
Available
Unavailable
Check-In Only
Check-Out Only
Seasonal Rates
| Date Range | Daily | Weekly | Monthly |
| --- | --- | --- | --- |
* Seasonal rates are only estimates and do not reflect taxes or additional fees.
Location
Guest Reviews of
Wai'ula'ula D201
Kamuela, HI
---
Vacation Rental Reviews by
stars based on
Fun at D201
Review by
James B.
The home was really nice and the view spectacular. This was our 2nd time staying in this community so the private pool and gym just a few steps away was really nice and met some very interesting folks at the pool.
5 out of 5 stars
A Beautiful, Relaxing Condo
Review by
Christina S.
We rented this unit with 2 other couples to race the Hawaii 70.3 IRONMAN, and it was a perfect venue. Convenient location, beautiful views, and luxurious inside. We would definitely stay here again.
5 out of 5 stars
Wai 'Ula 'Ula
Review by
Second time that I have stayed at the Wai 'Ula 'Ula complex of condominiums. Best place ever! I love everything about Mauna Kea area. We were able to prepare many of our meals at our vacation home. The amenities of the Mauna Kea Resort are awesome and the beach is arguably one of the most beautiful in the world. Will return again and again.
5 out of 5 stars
Fabulous Condo!
Review by
Barbara P.
Beautiful condo on the Kohala Coast. A short drive to three fabulous beaches. Condo is nicely appointed and rooms are large. BBQ and deck with view of the ocean are perfect for evening meals. We loved it!
5 out of 5 stars
Dream vacation
Review by
We had a terrific time and enjoyed our stay at your condo. We loved that we could get access to the resort pools and towel service and still have the privacy and space of the condo. Very well decorated and well kept!! Thank you.
5 out of 5 stars
Good Value; Nice Unit
Review by
Our family of five enjoyed our stay at Wai'ula'ula 201. This unit was considerably cheaper than renting directly from the Mauna Kea resort. We did not use the resort pass (we don't golf or play tennis). We had everything we needed (including boogie boards and other water toys that were available for use). Highly recommended.
5 out of 5 stars
Wonderful Time in Paradise
Review by
Joel R.
We stayed here for 15 nights in June. This is the second time we have rented this property for a family get-together. The property is well maintained and so comfortable and relaxing. The air conditioner on one side stopped working one day and the management company had it fixed right away. Very quick service! If you are looking for a great place in a super location close to the best beaches on the Big Island, this is it!
5 out of 5 stars
Big Island vaction
Review by
It was as advertised and the online pictures don't do it justice. It was within easy each of many places and made for a truly enjoyable stay.
5 out of 5 stars
Hawaii 2016
Review by
Beck K.
Fabulous!!! Beautiful Condo and with great view!
5 out of 5 stars
Family Hawaii Vacation
Review by
Bryan W.
AMAZING UNIT!! We have been staying in Wai'ula'ula for about 10 years and this year was the first year we stayed in Unit D201 with Kohala. We were extremely impressed with everything from the time we arrived until our departure. I would HIGHLY recommend this unit and Kohala!! WE will see you next year!!
5 out of 5 stars
Beautiful ocean view condo!
Review by
Sherry M.
This is a beautiful condominium with Lanai, very luxurious and spacious. The pool and workout facility are also very luxurious. You cannot go wrong with this property!
5 out of 5 stars
Beautiful, quiet, total relaxation
Review by
Absolutely top notch in every way.
5 out of 5 stars
Contact Us