Winterfell Estates (PA) (House)
4 Bedroom(s) | 5.5 Bathroom(s) | Sleeps 8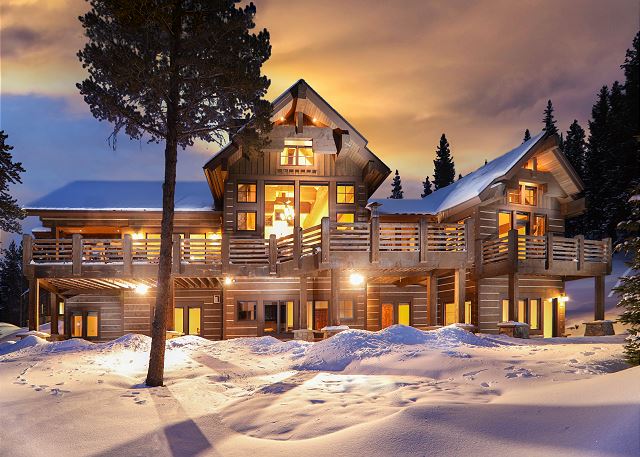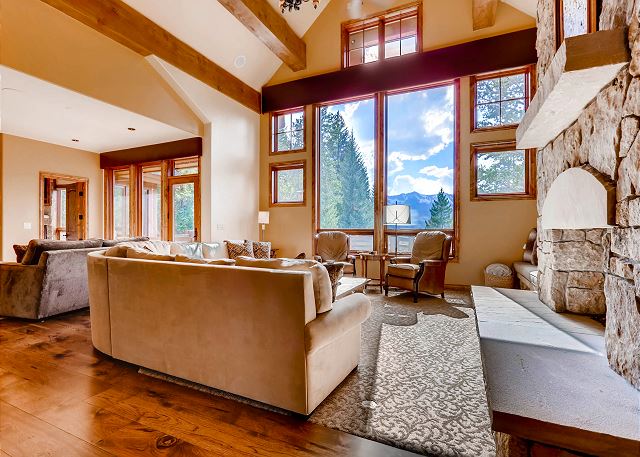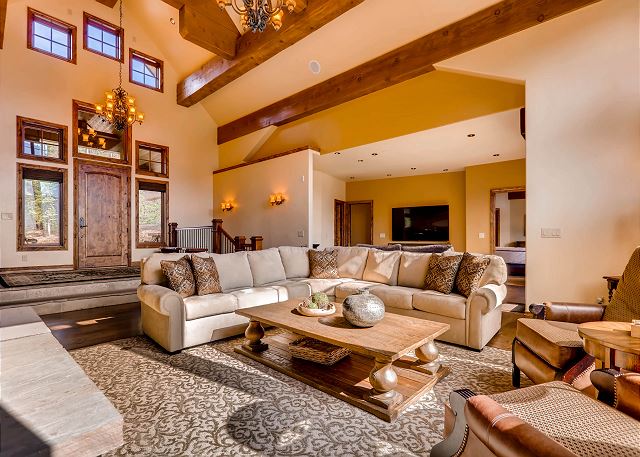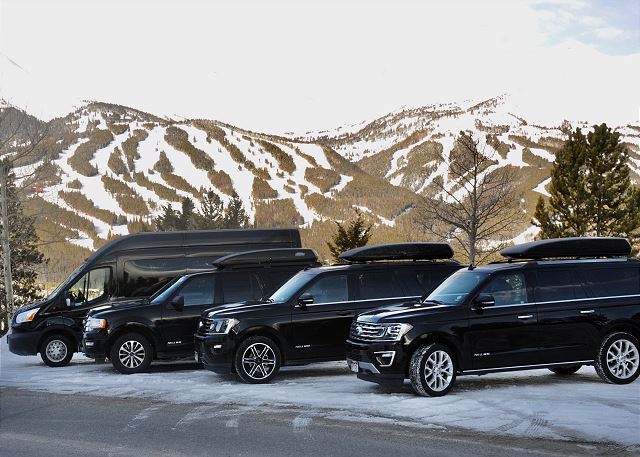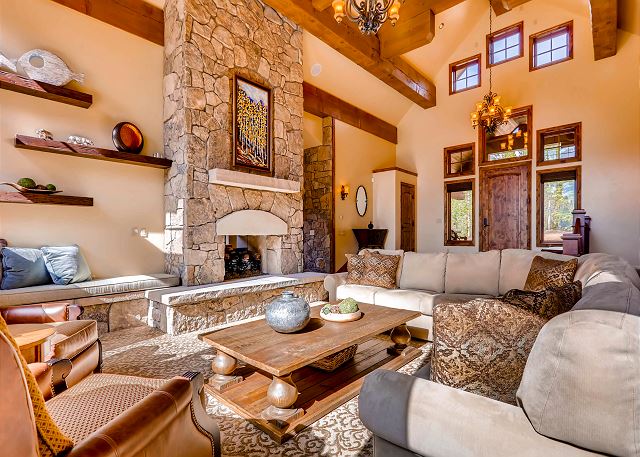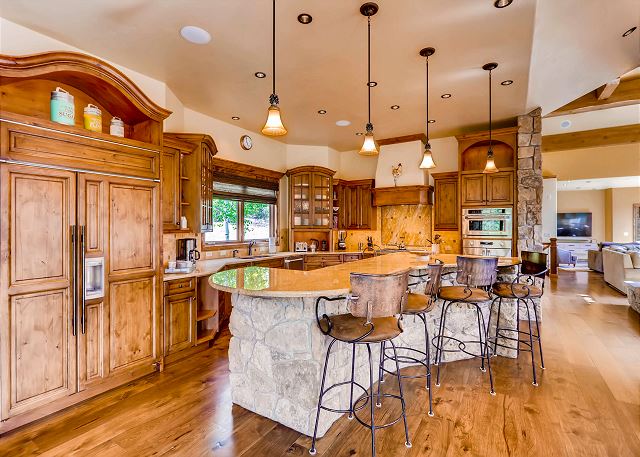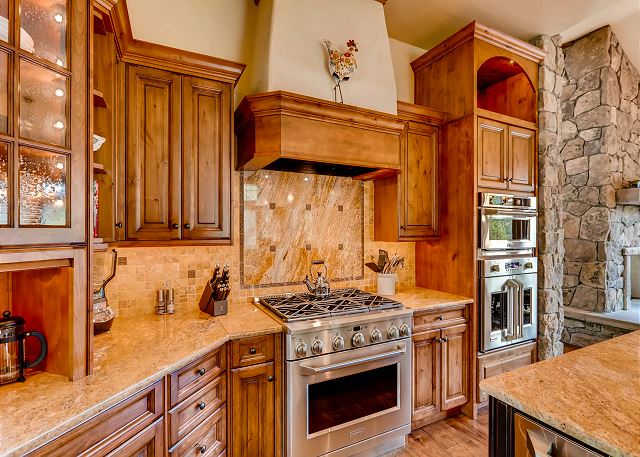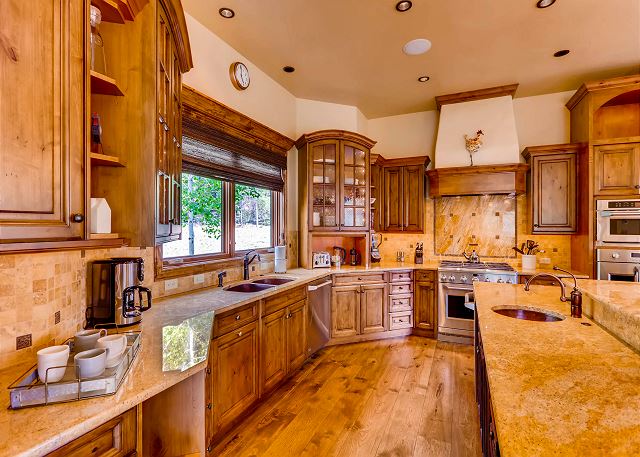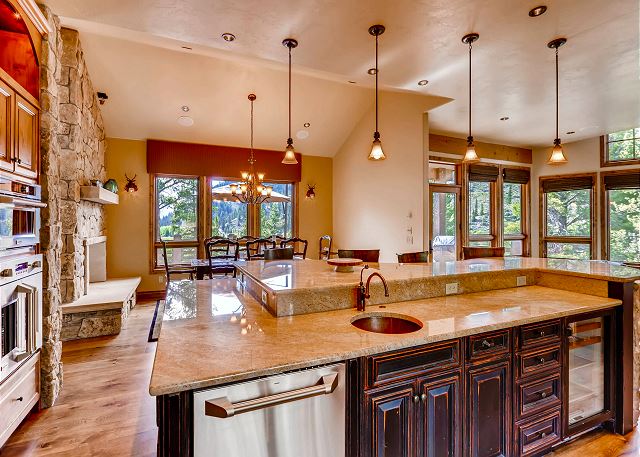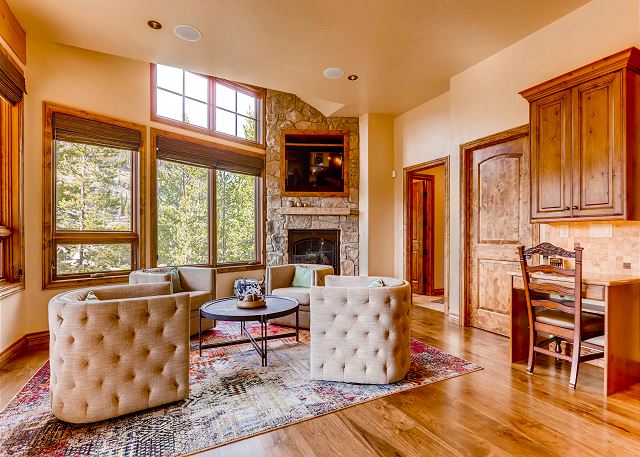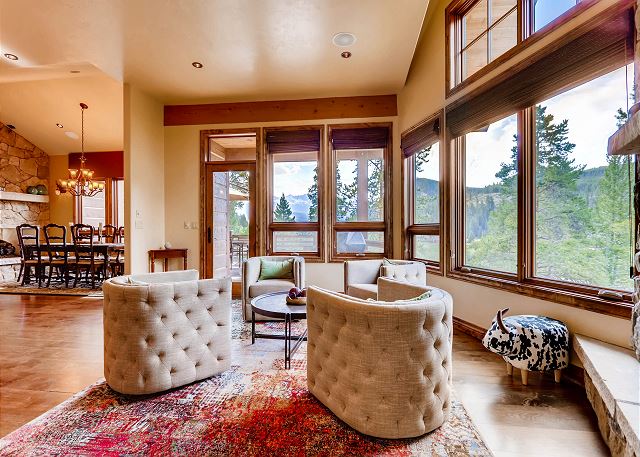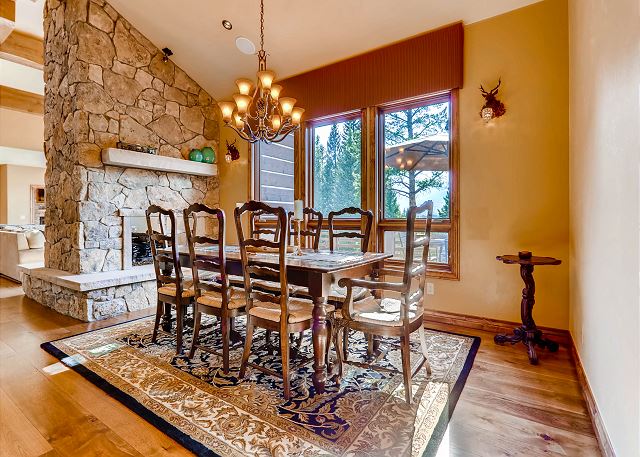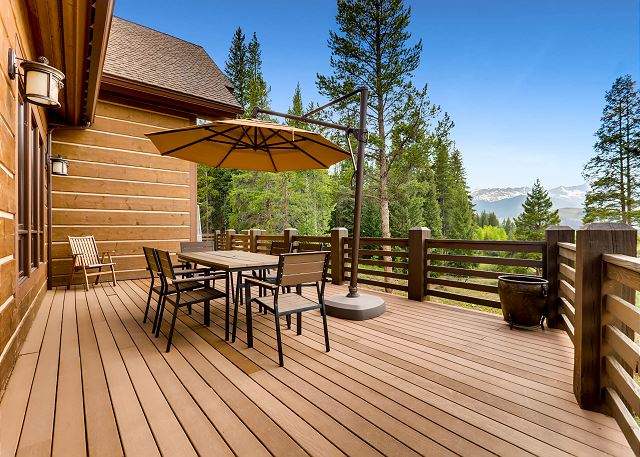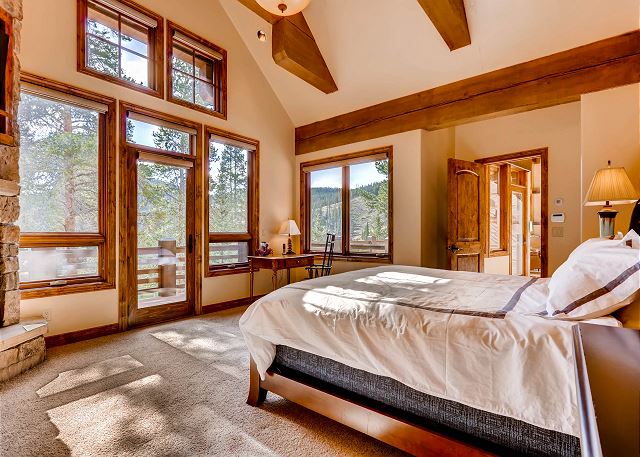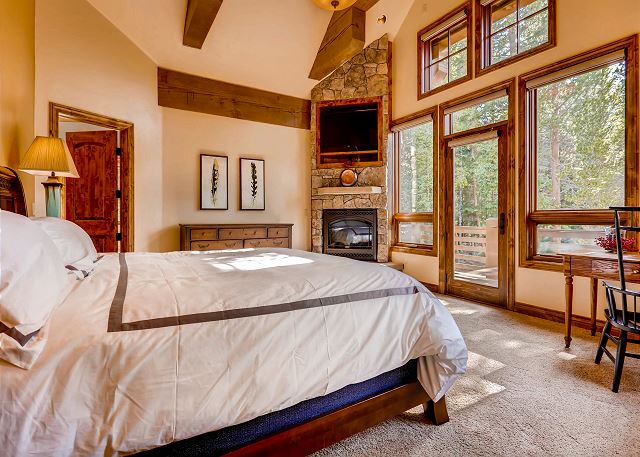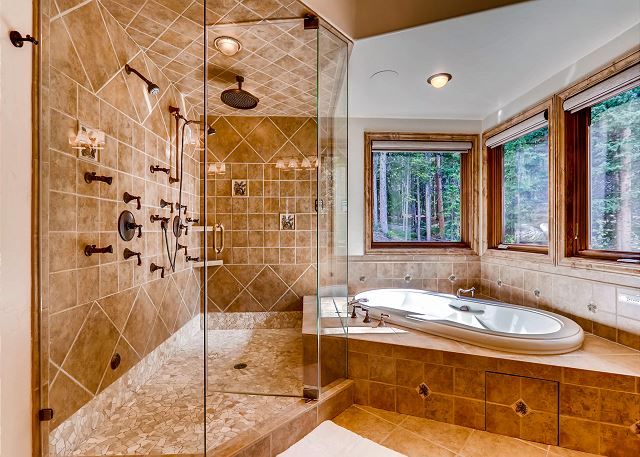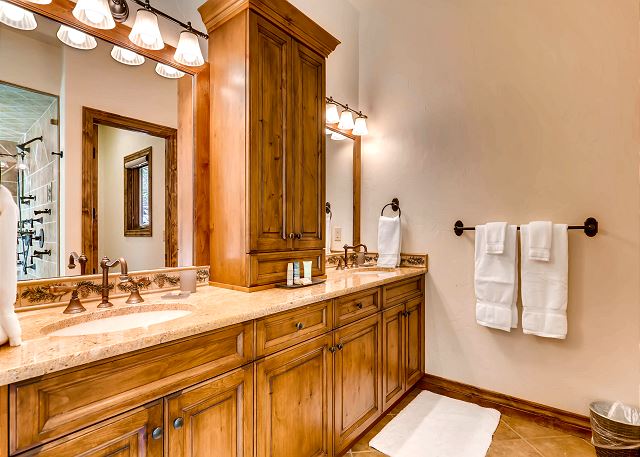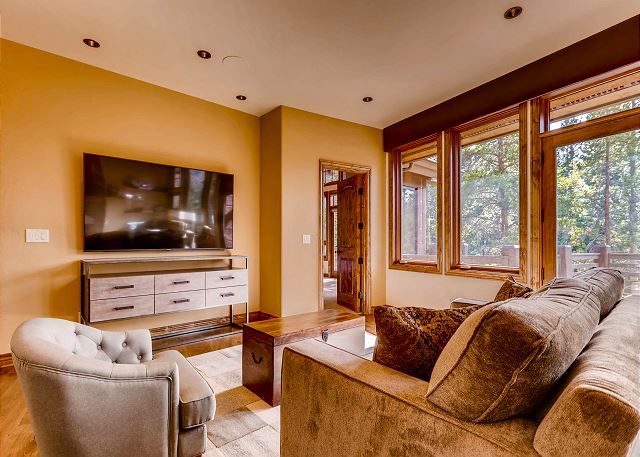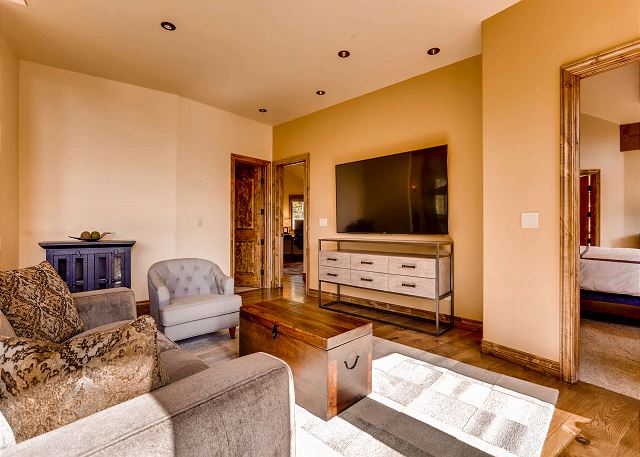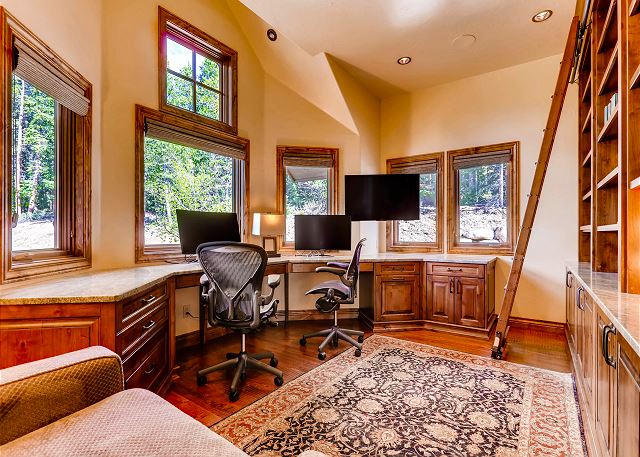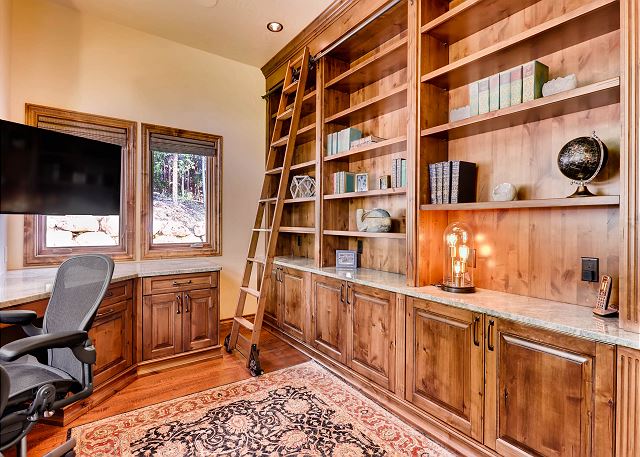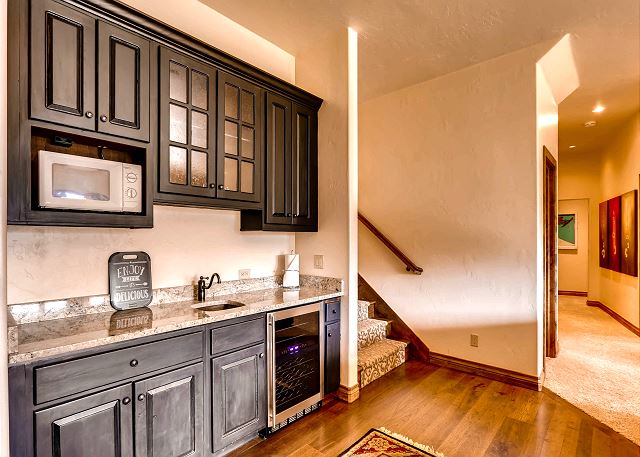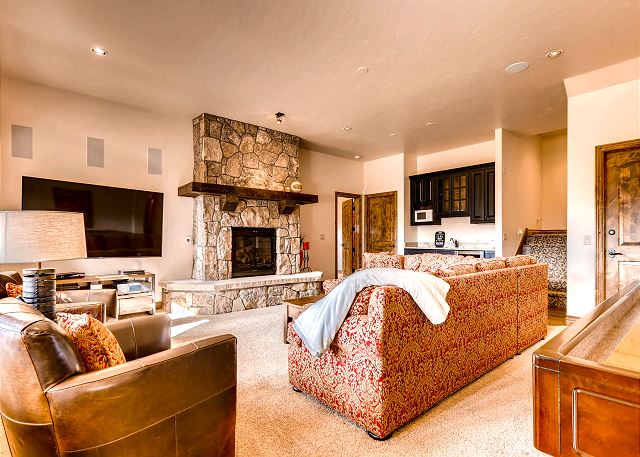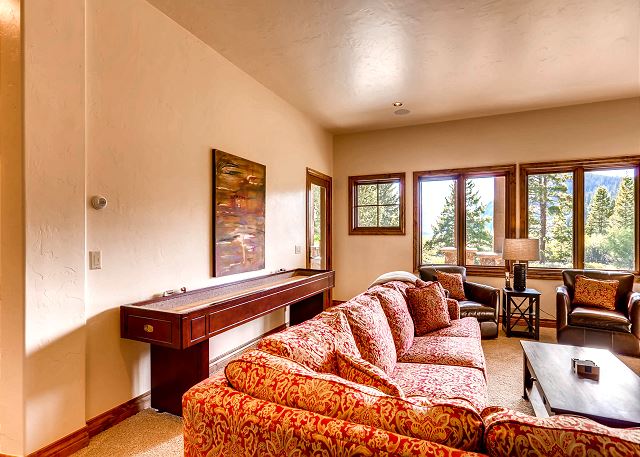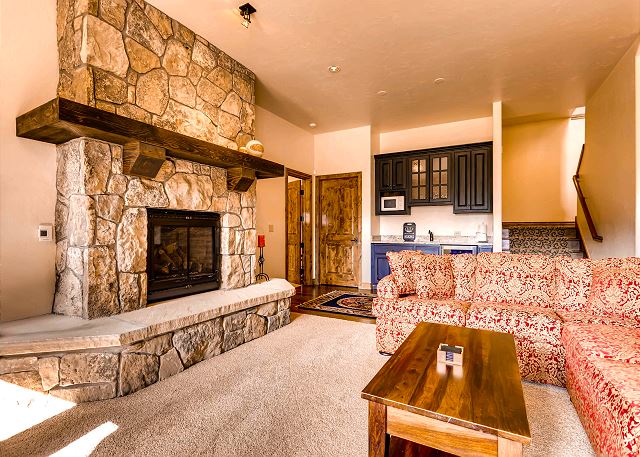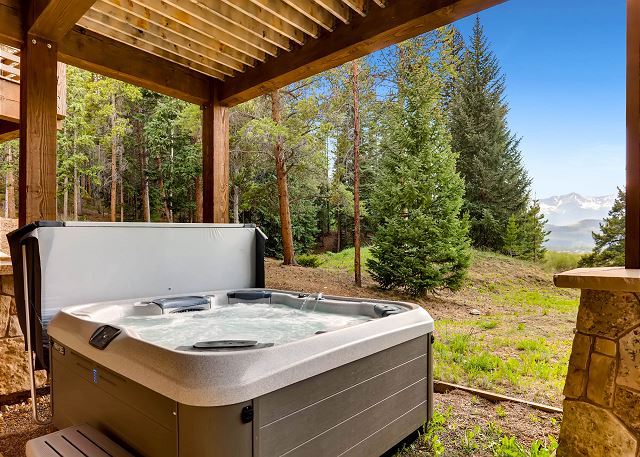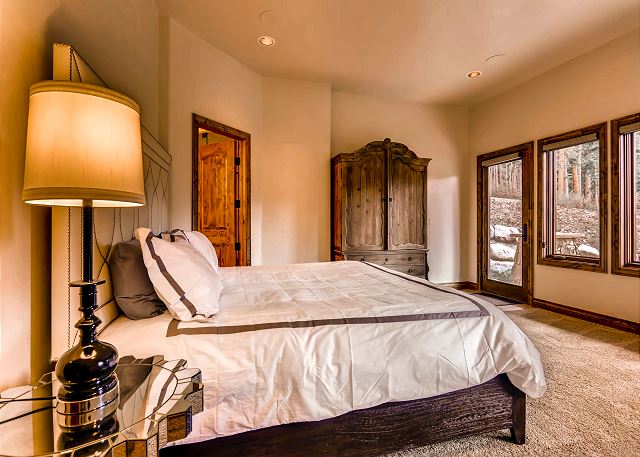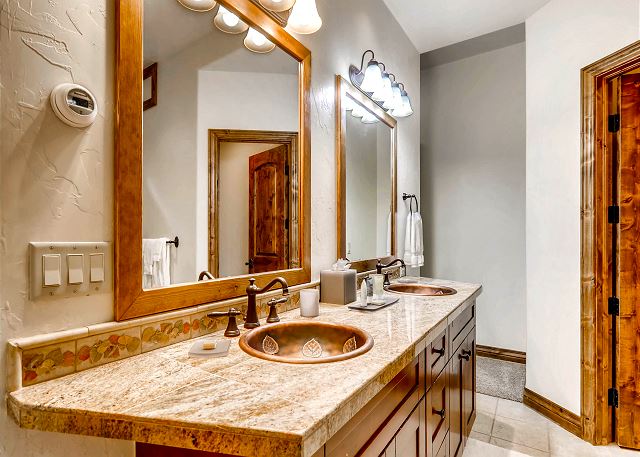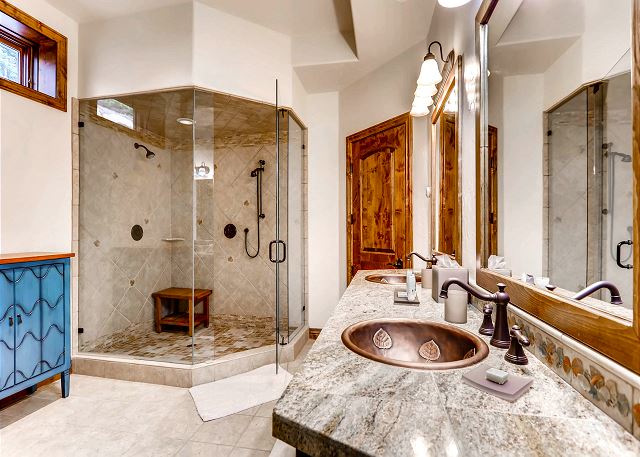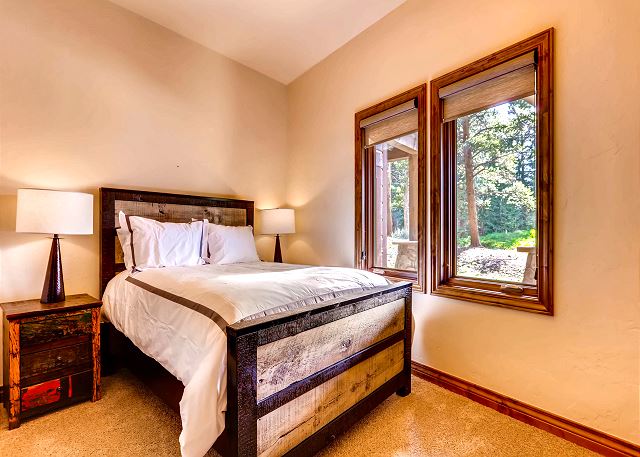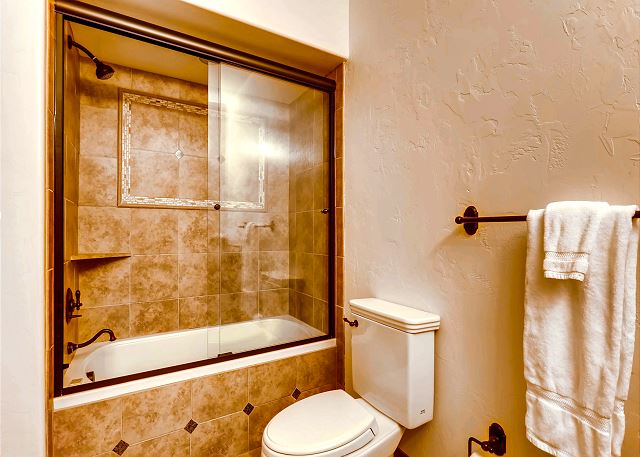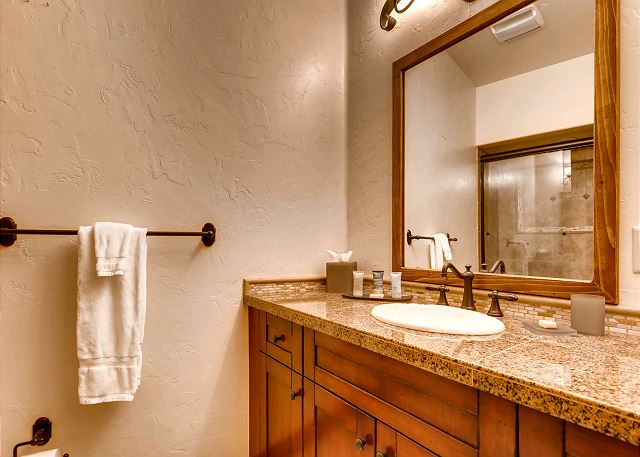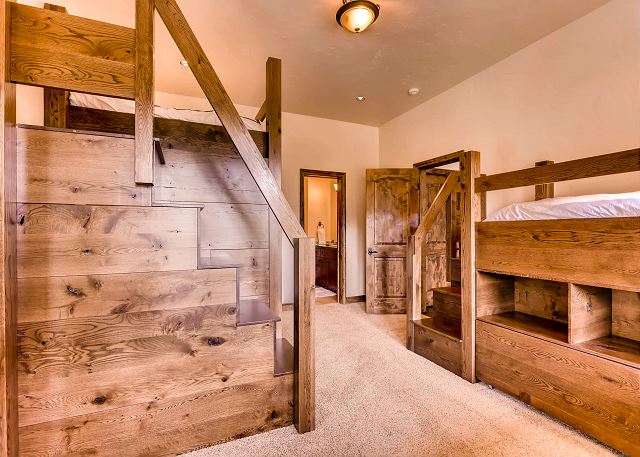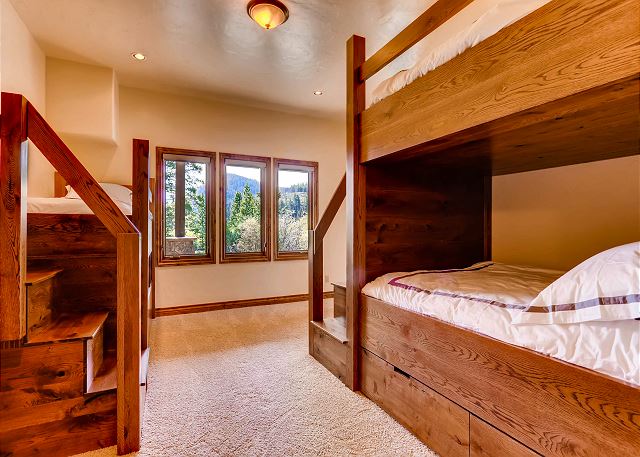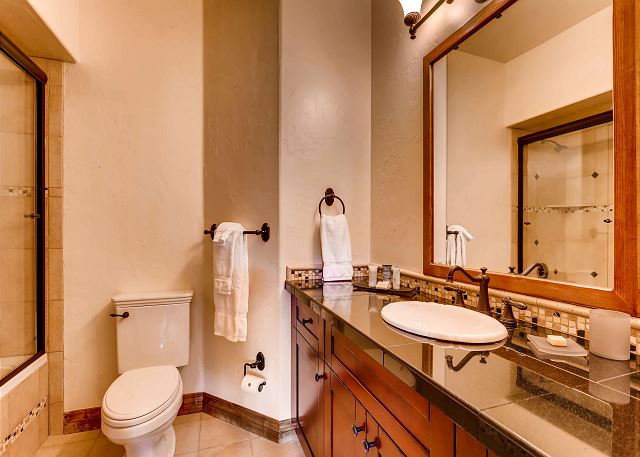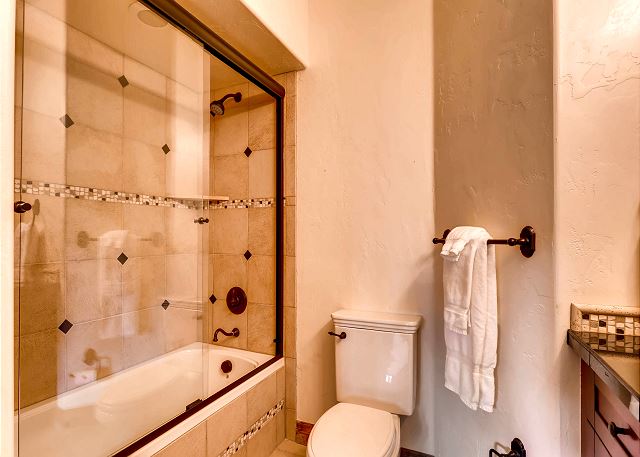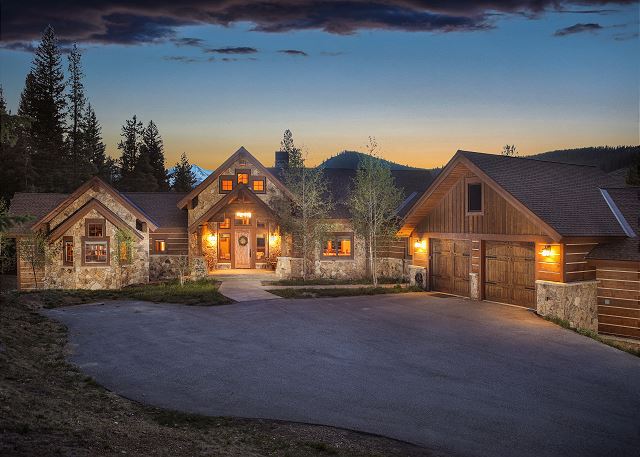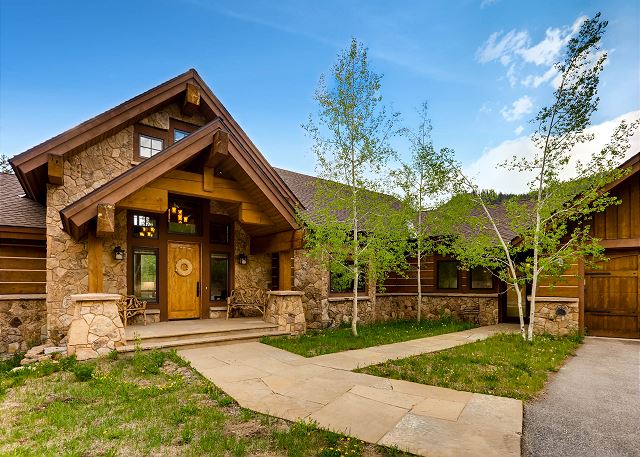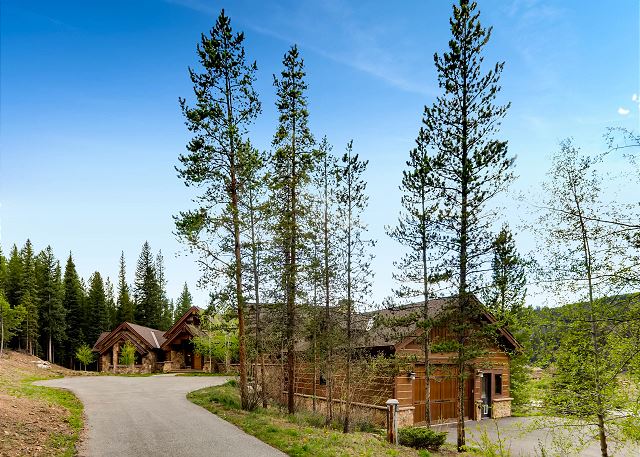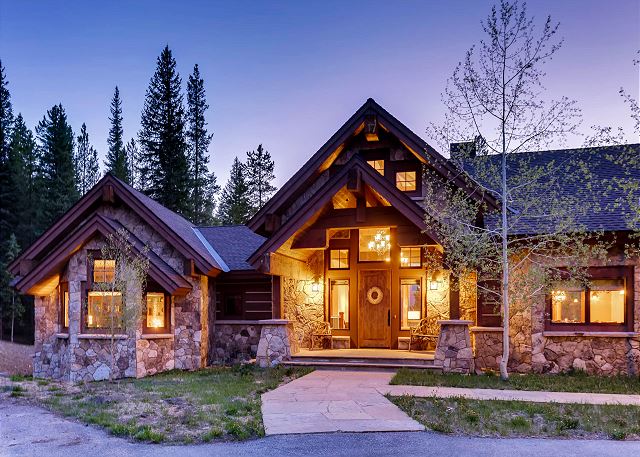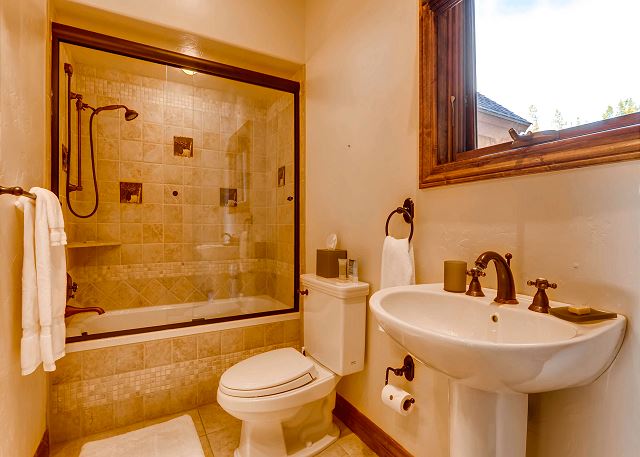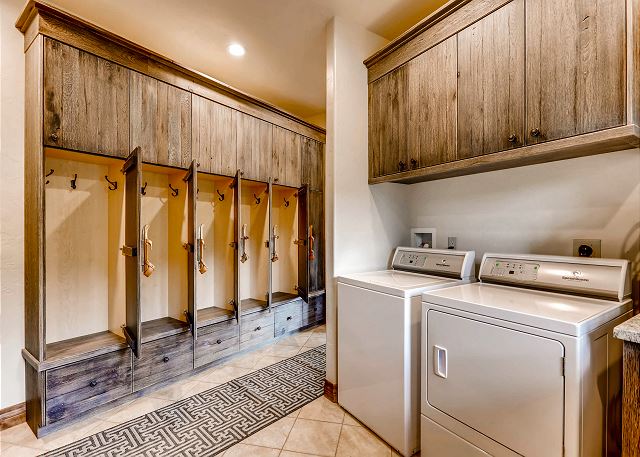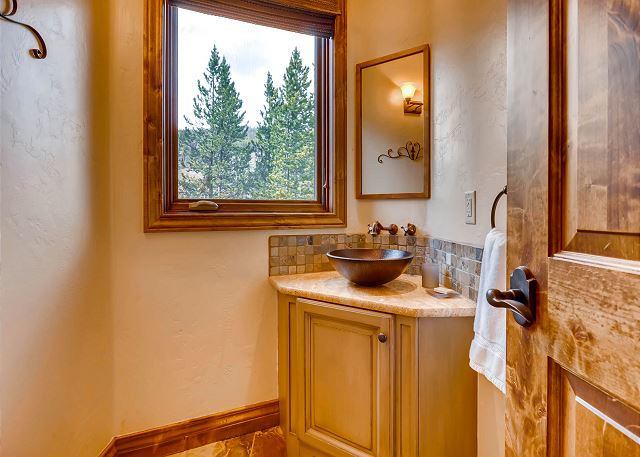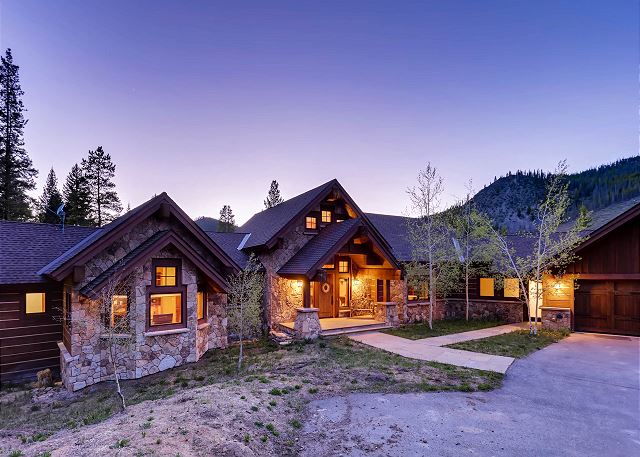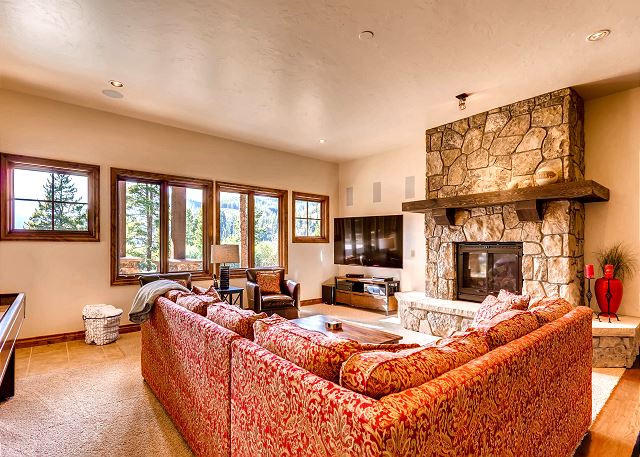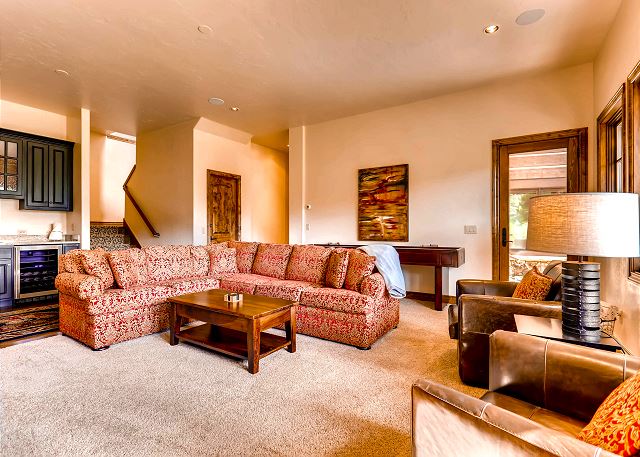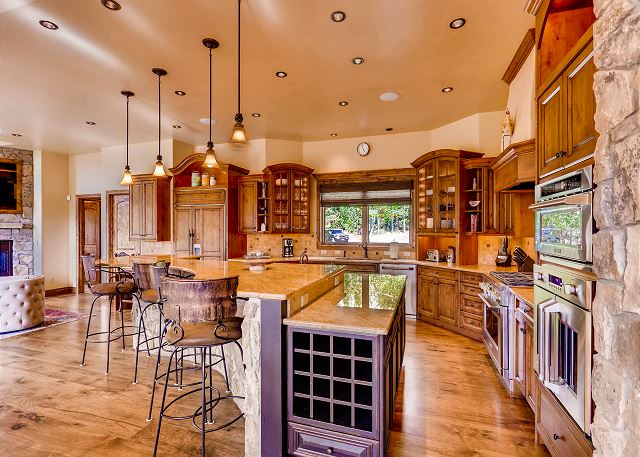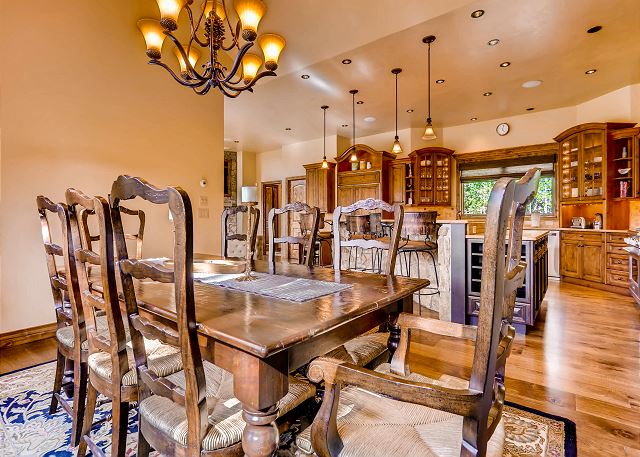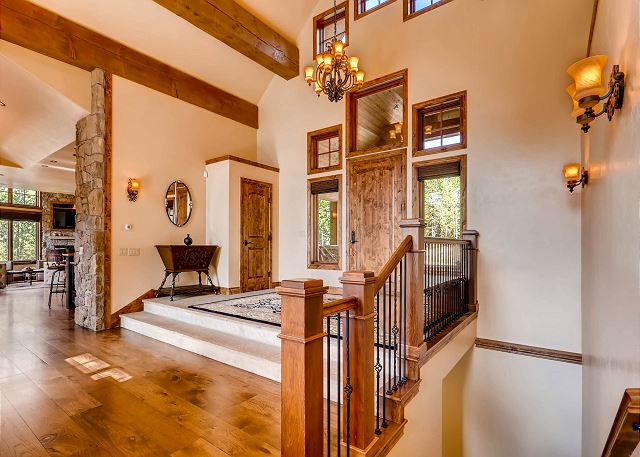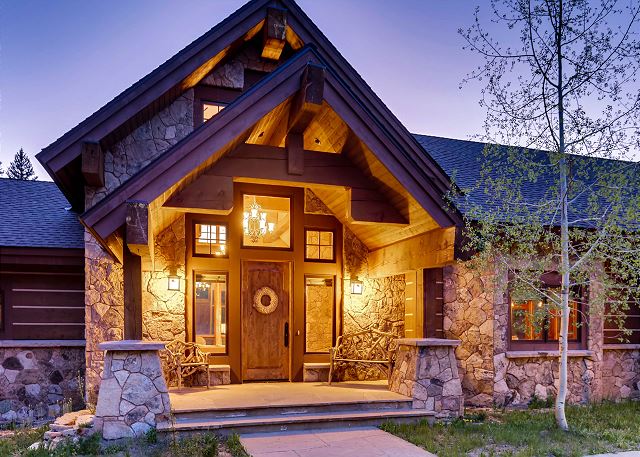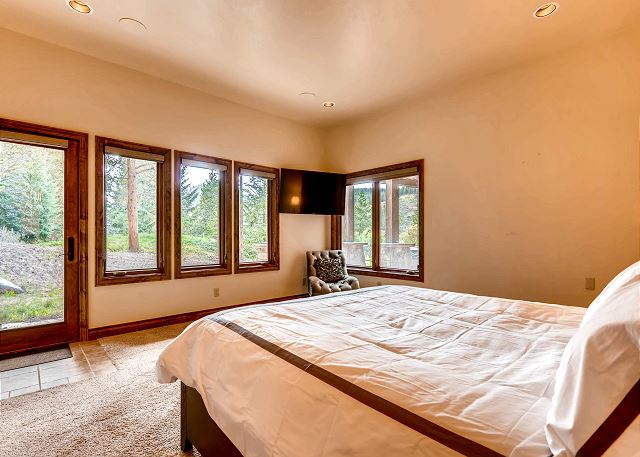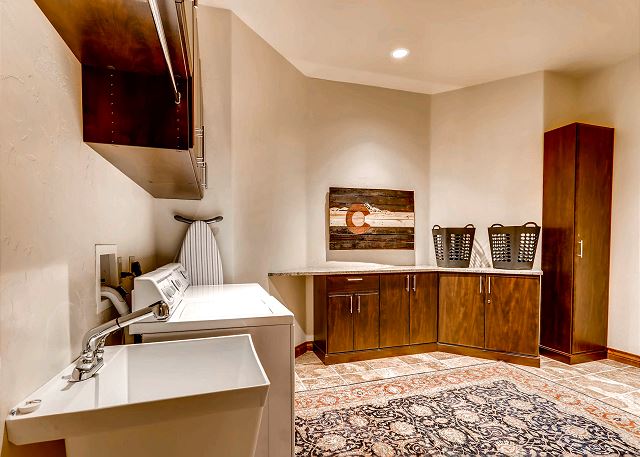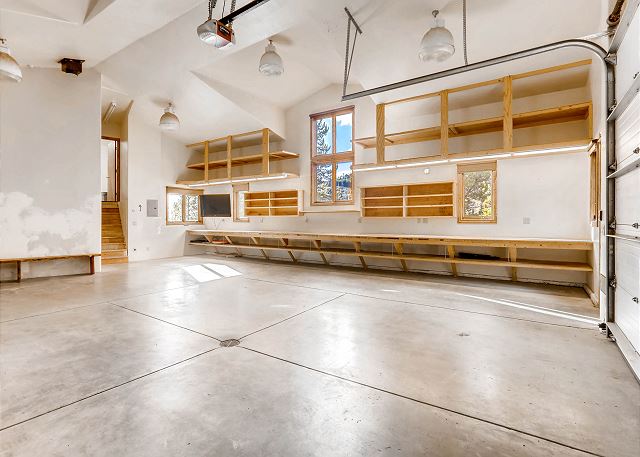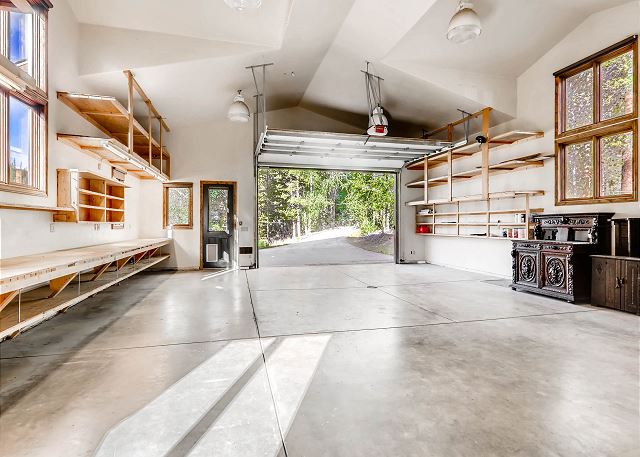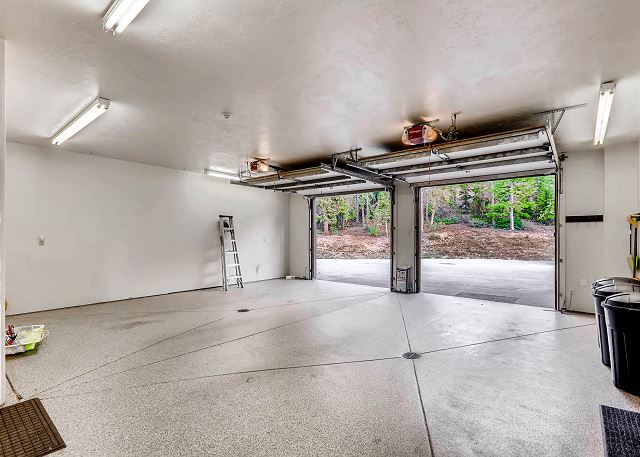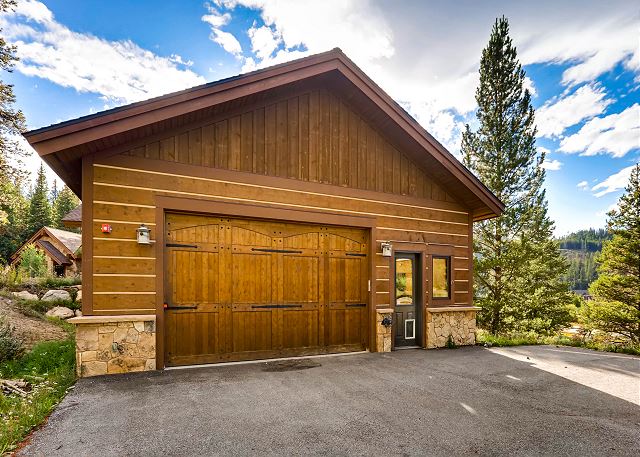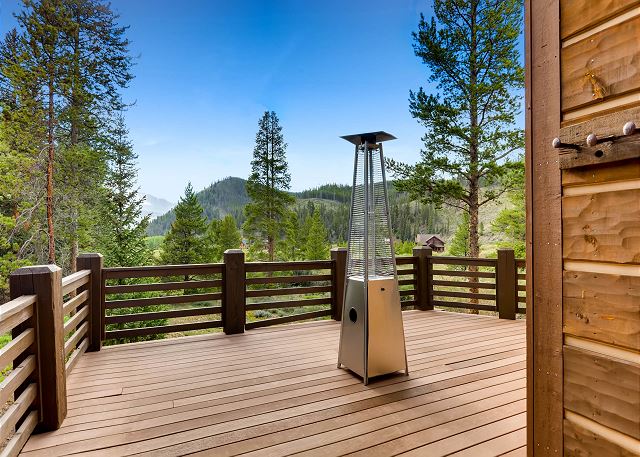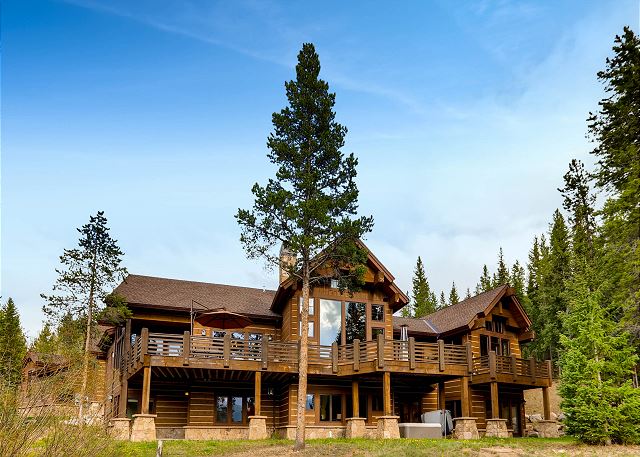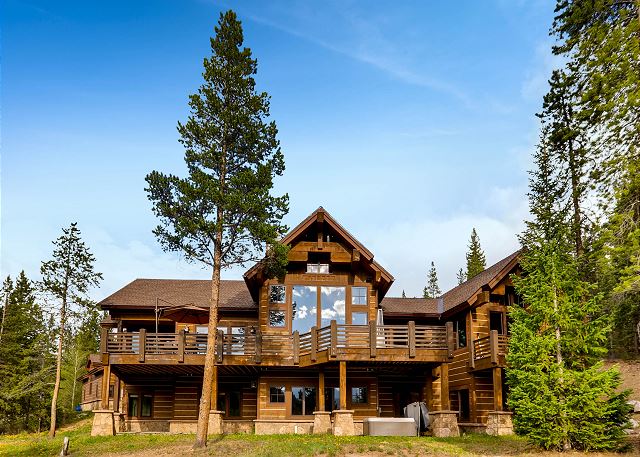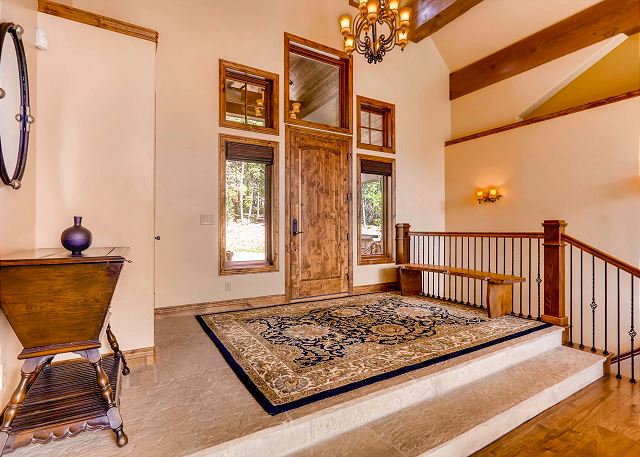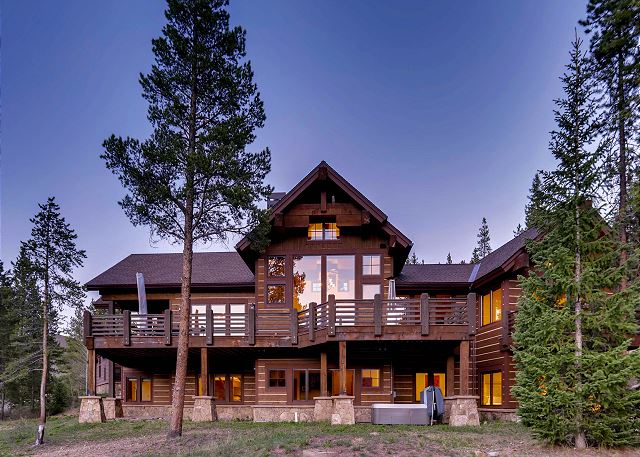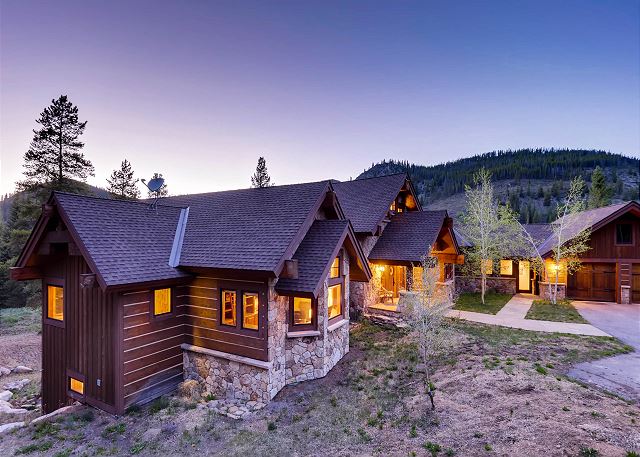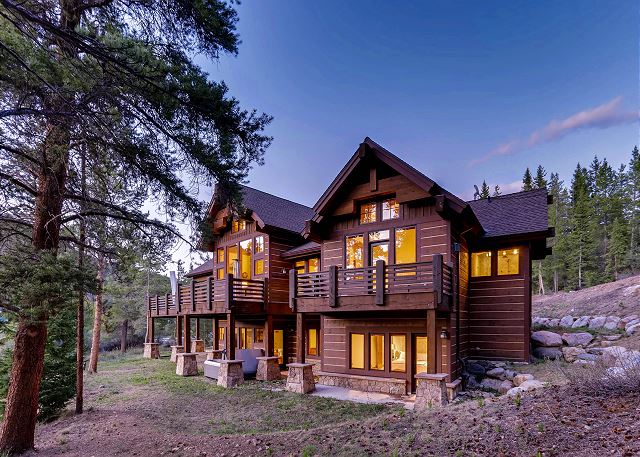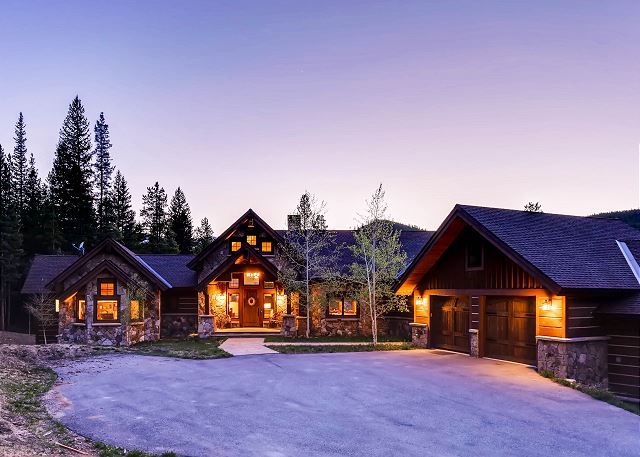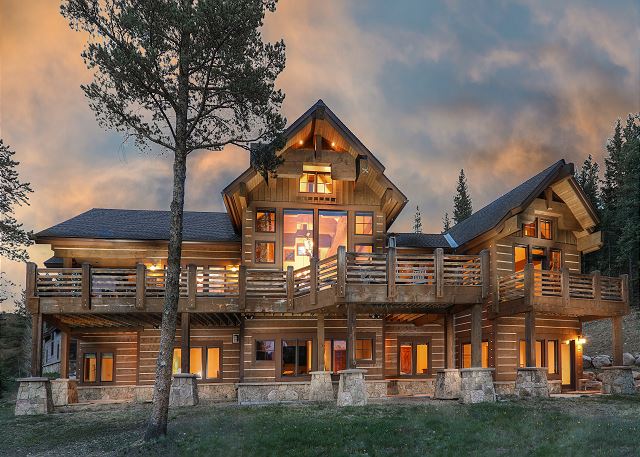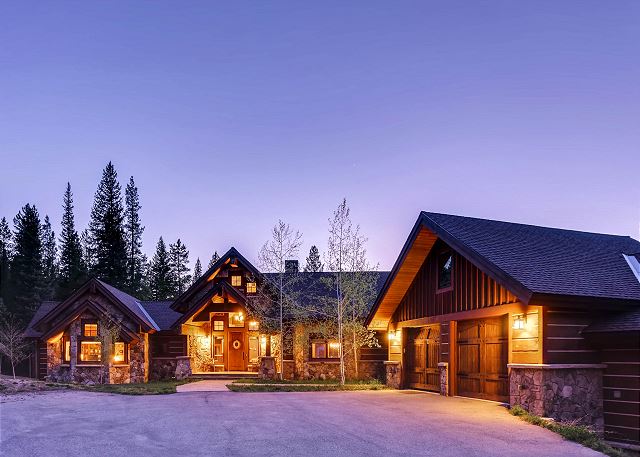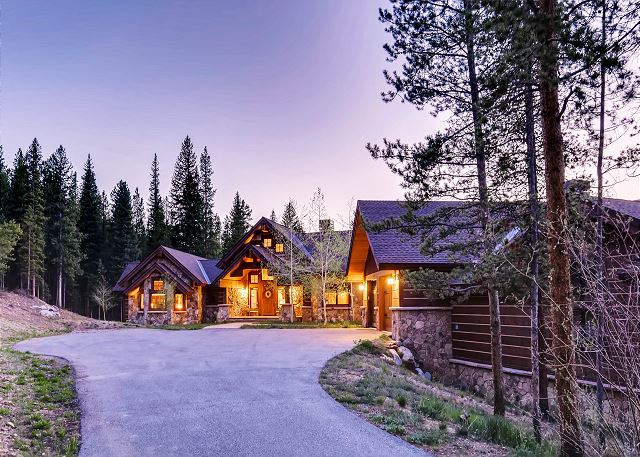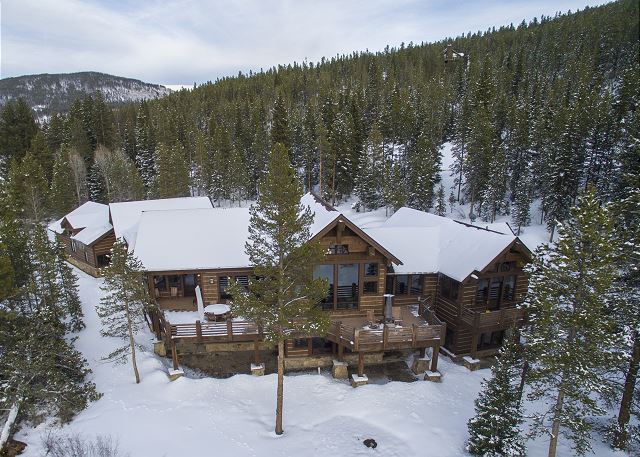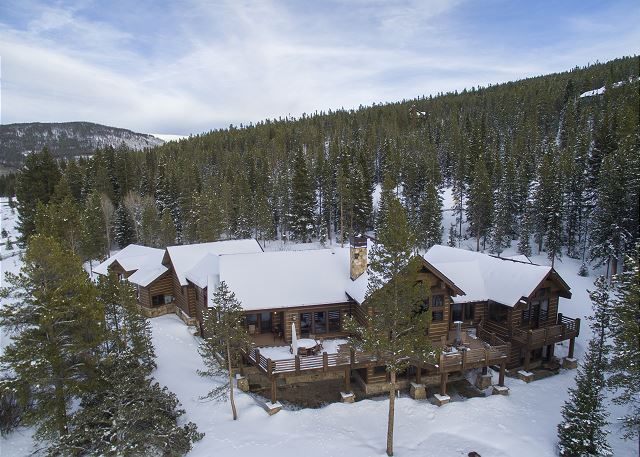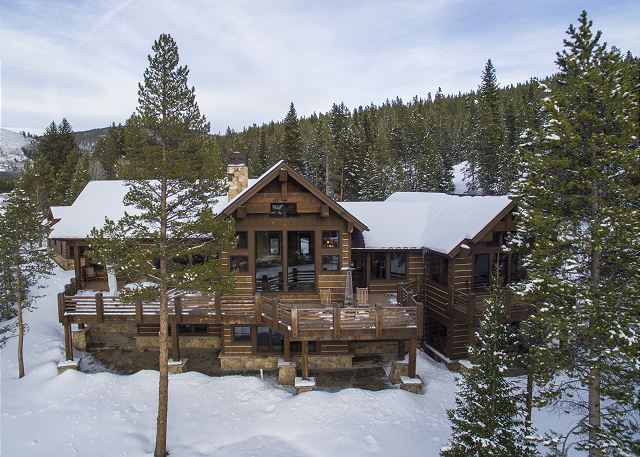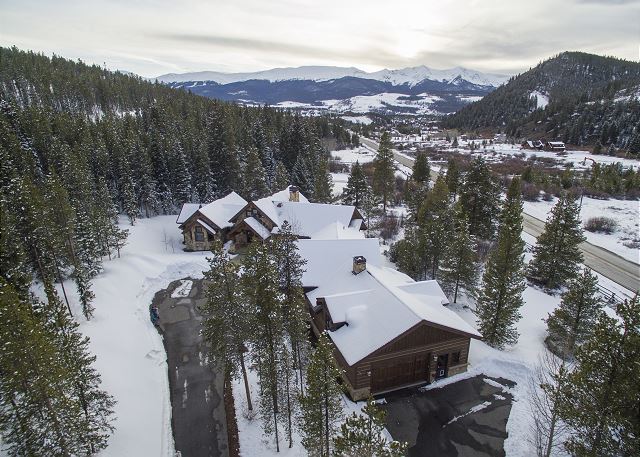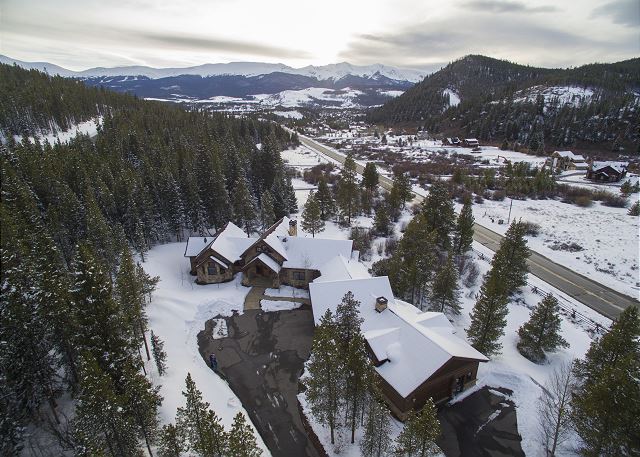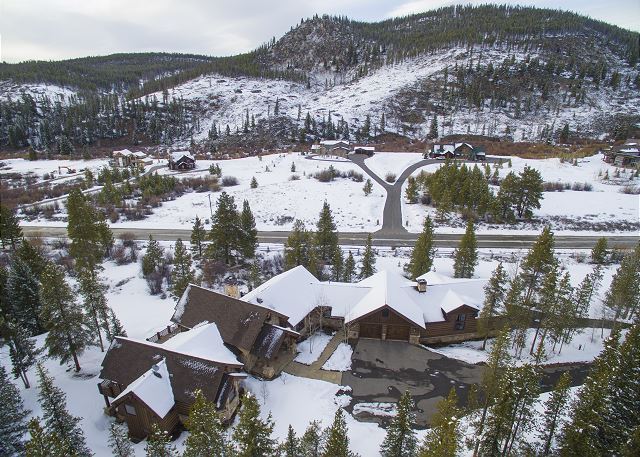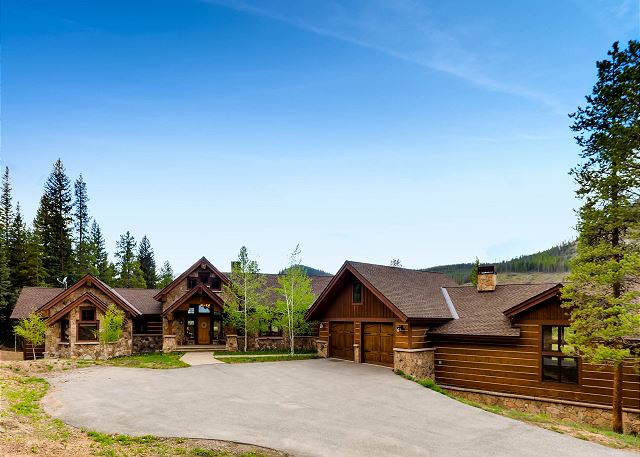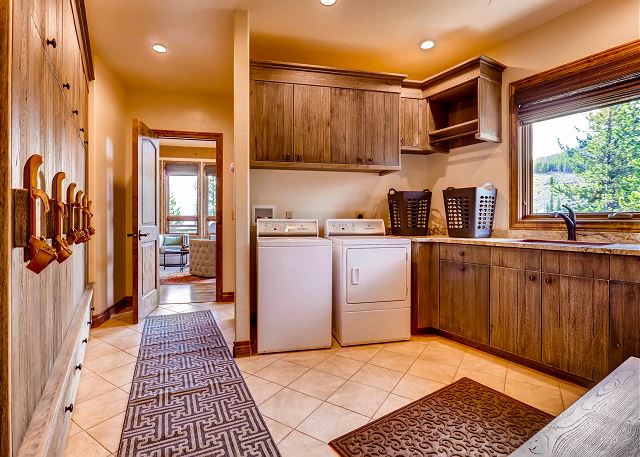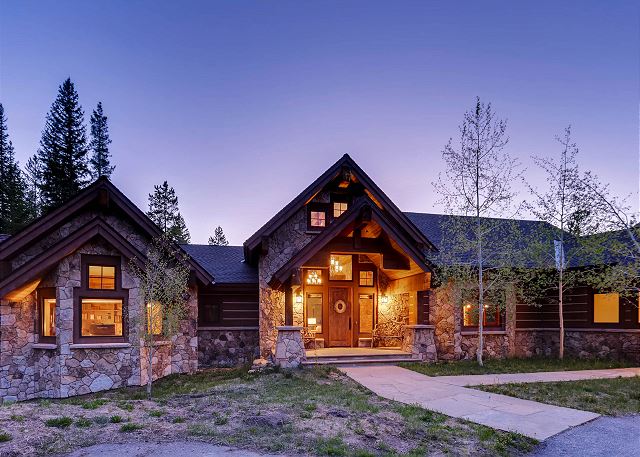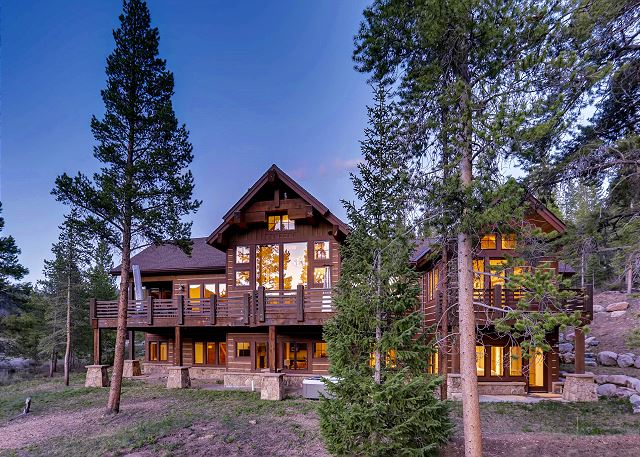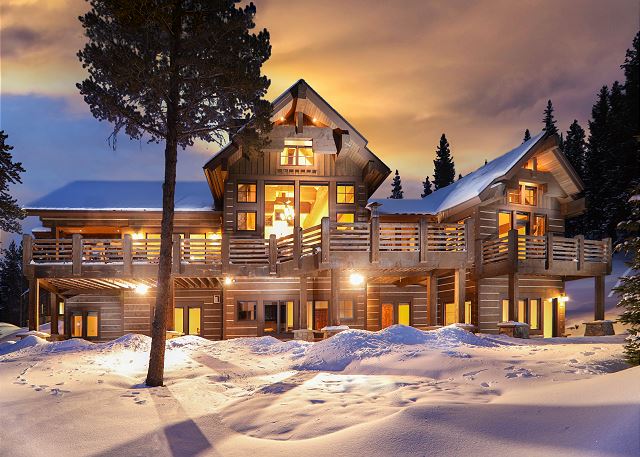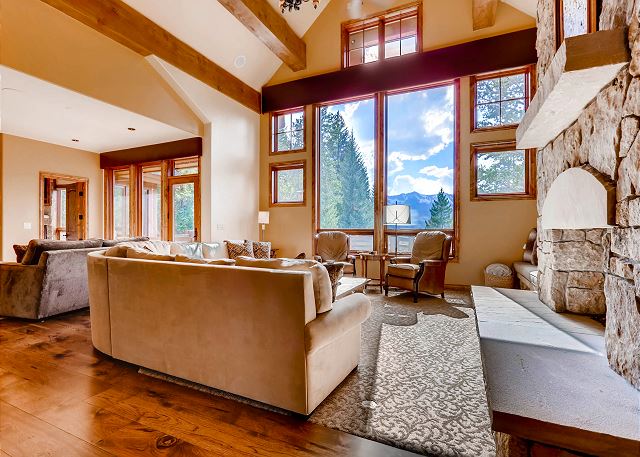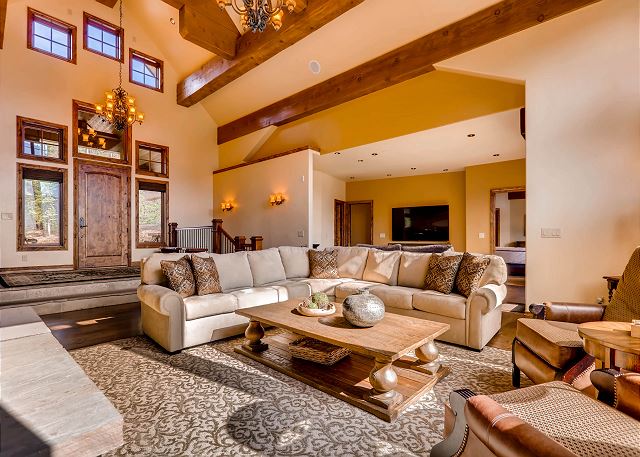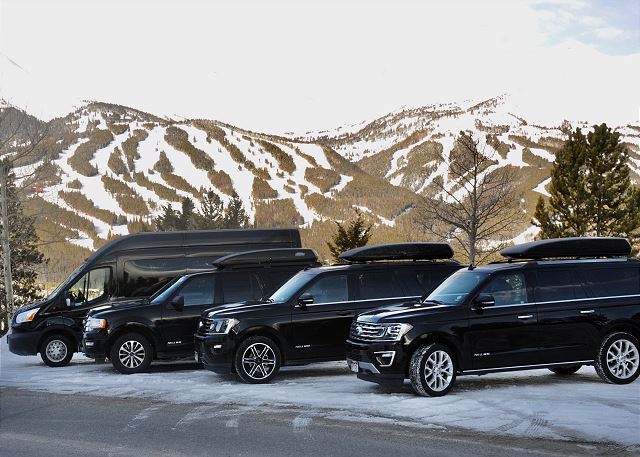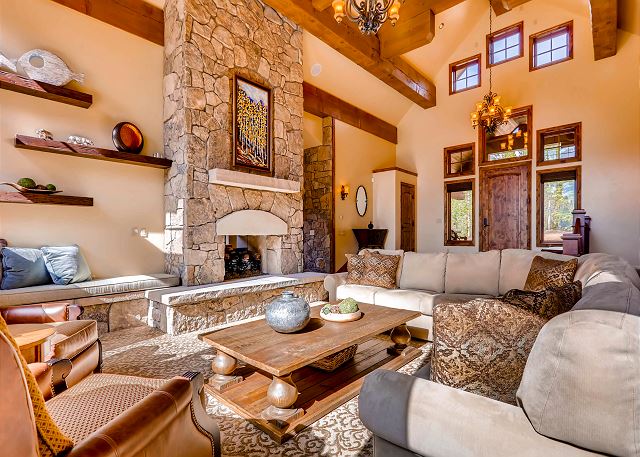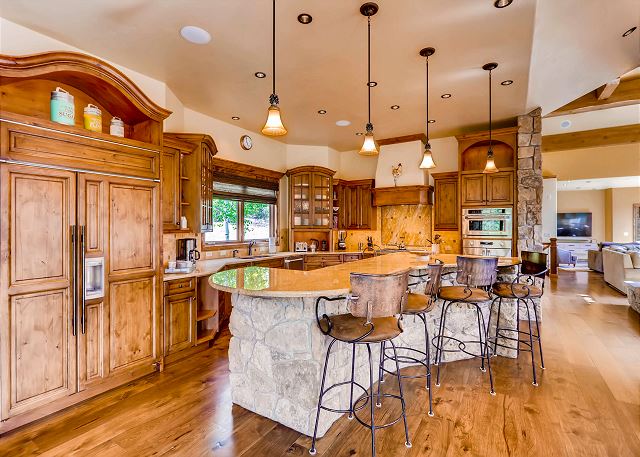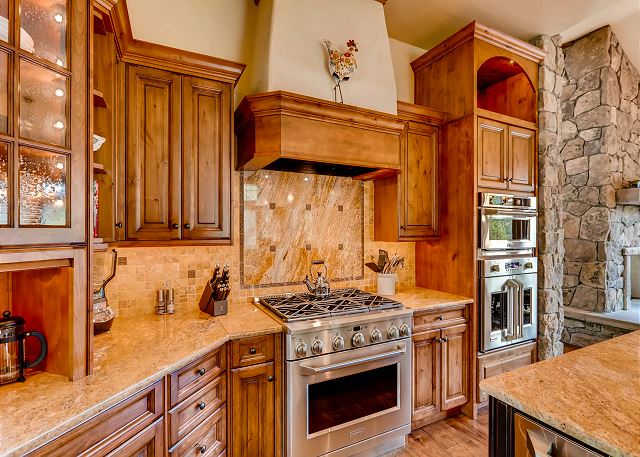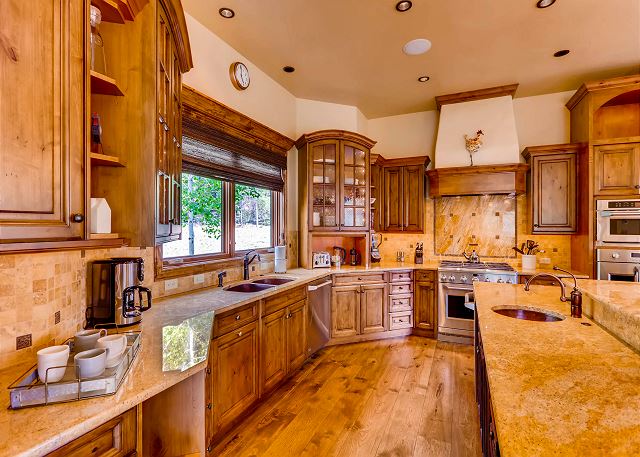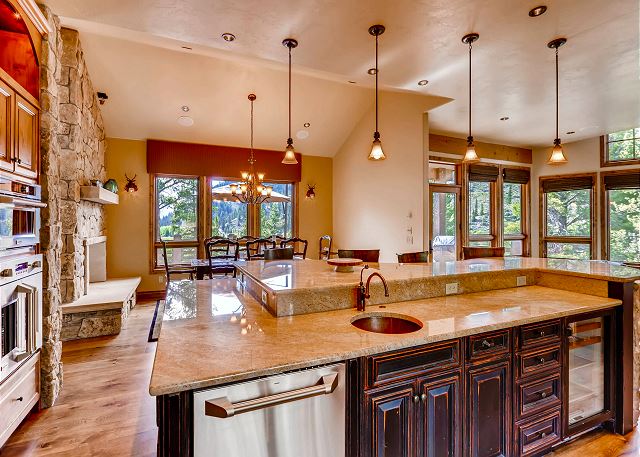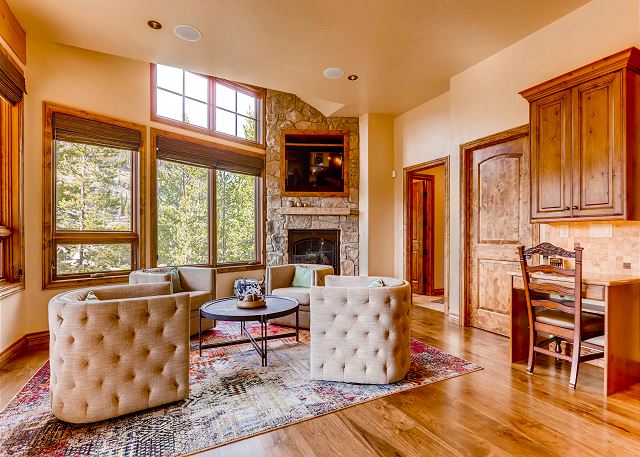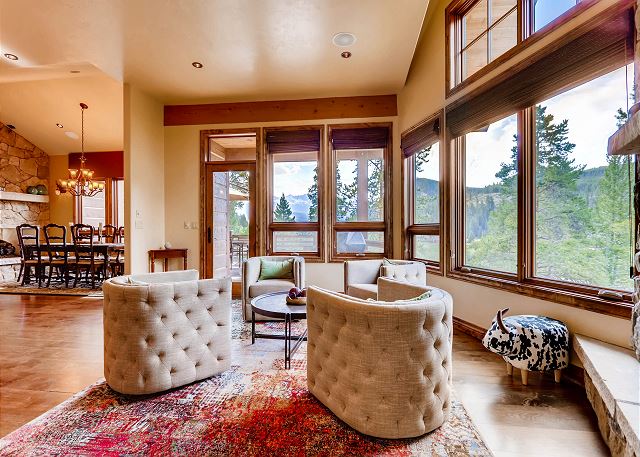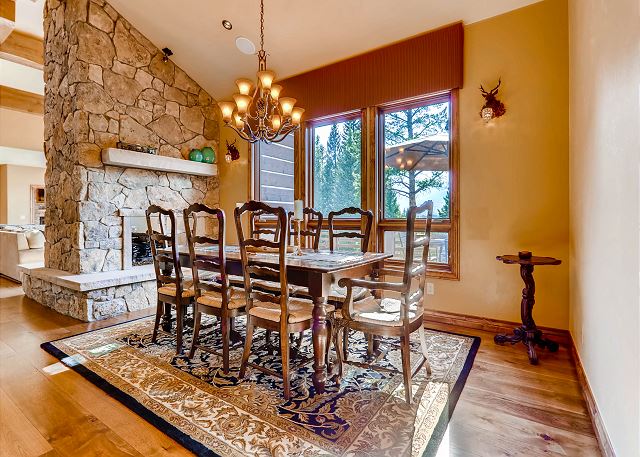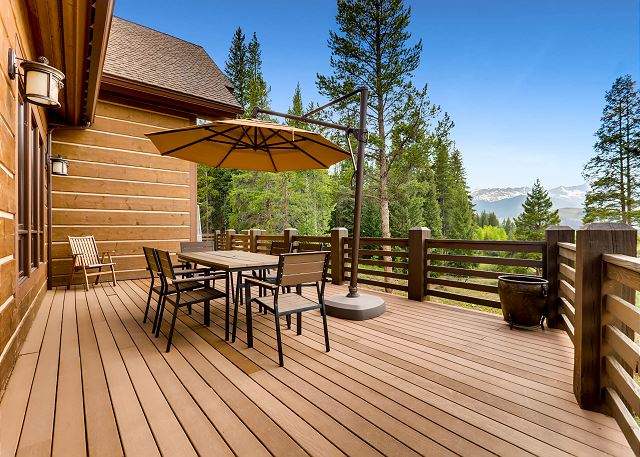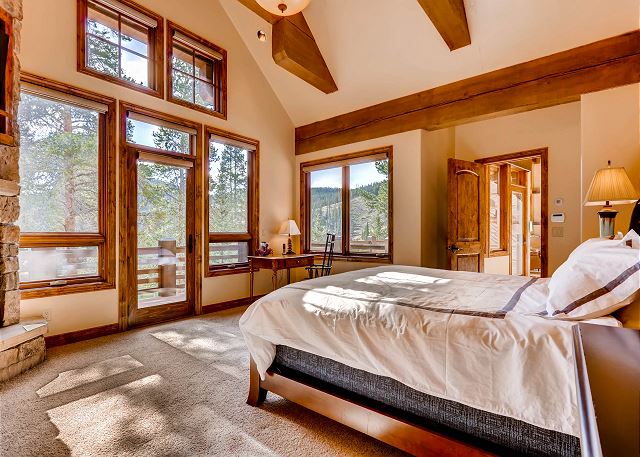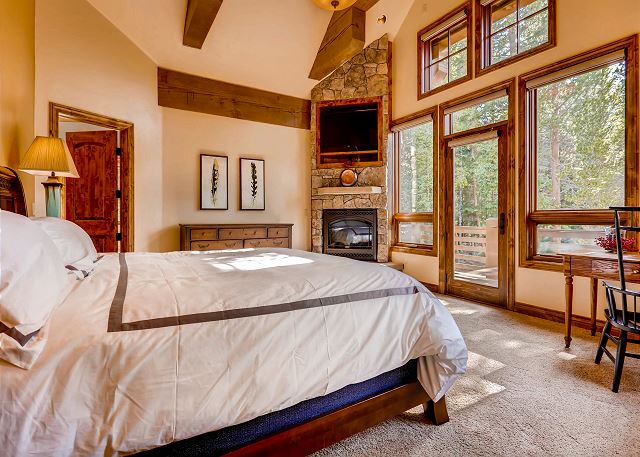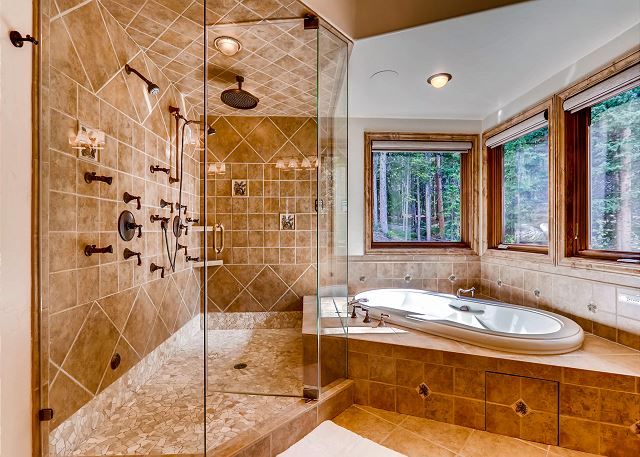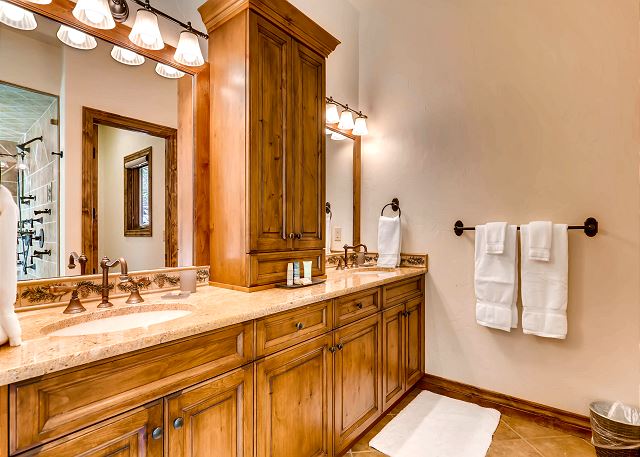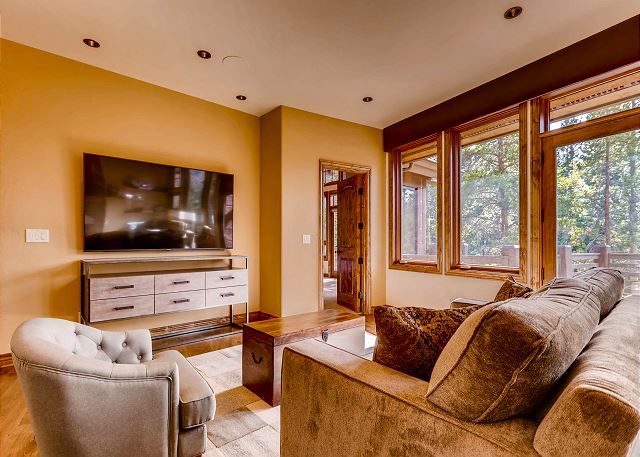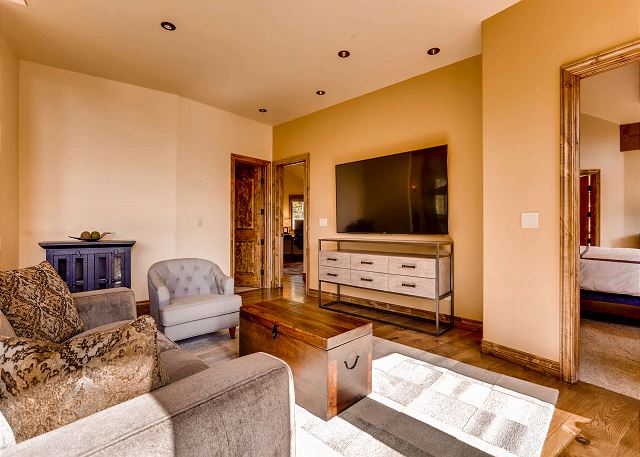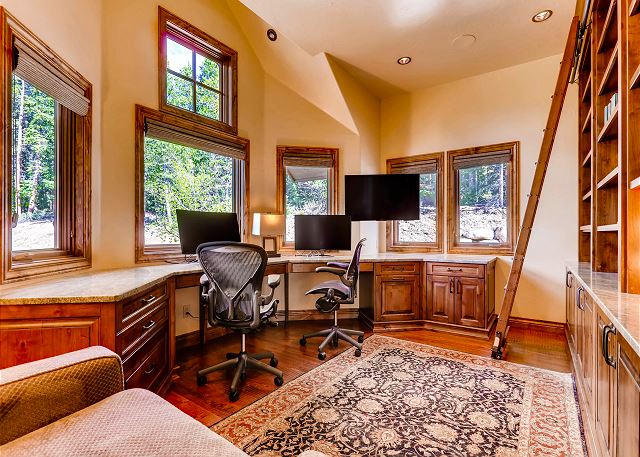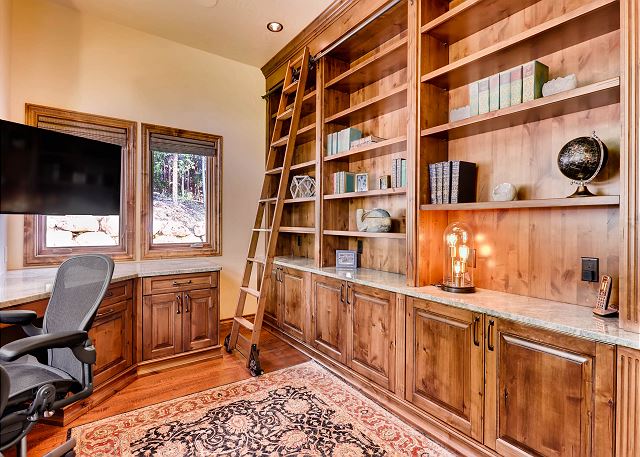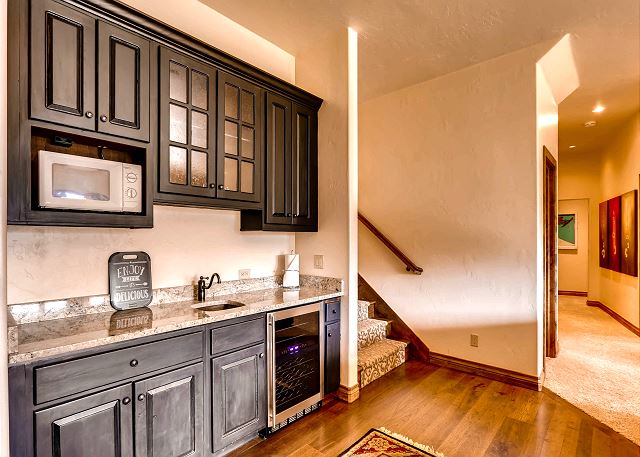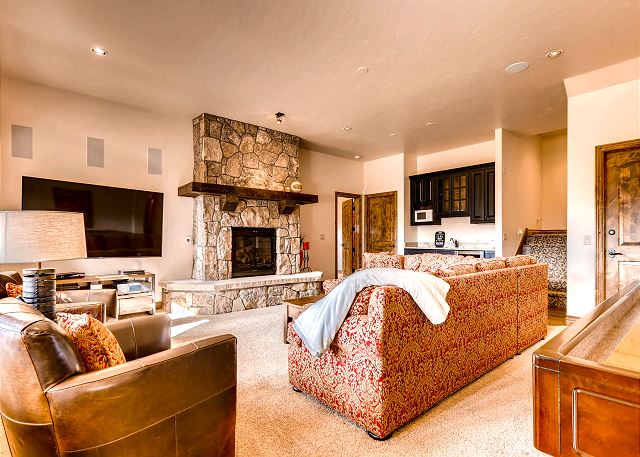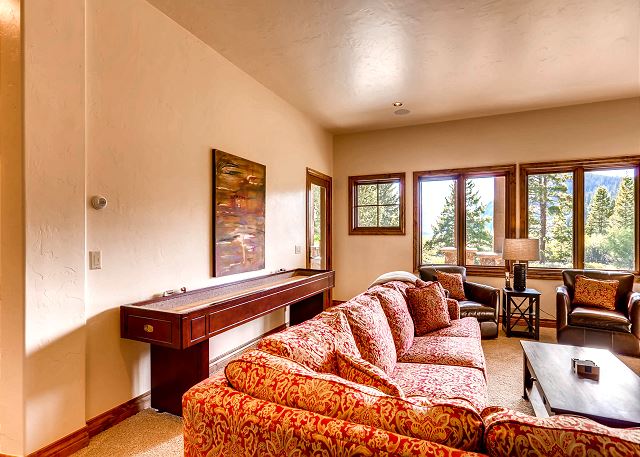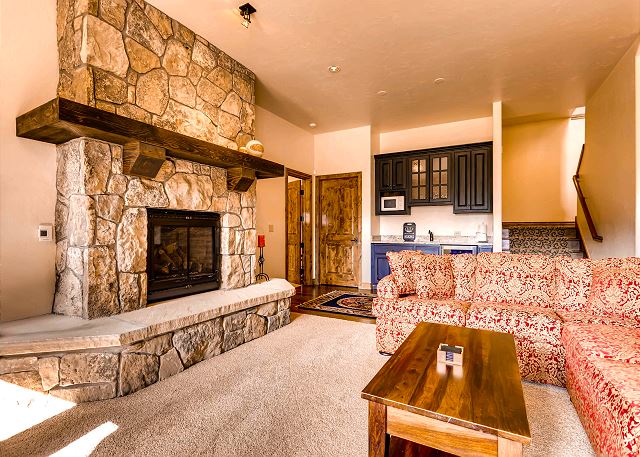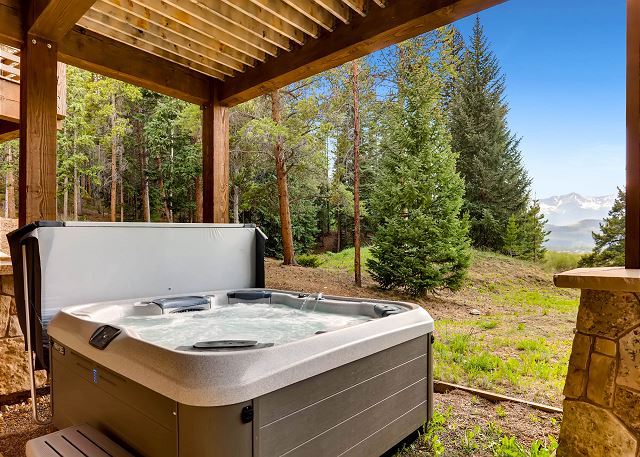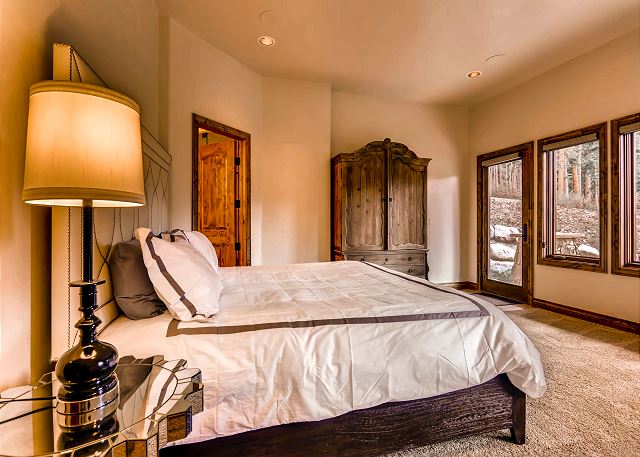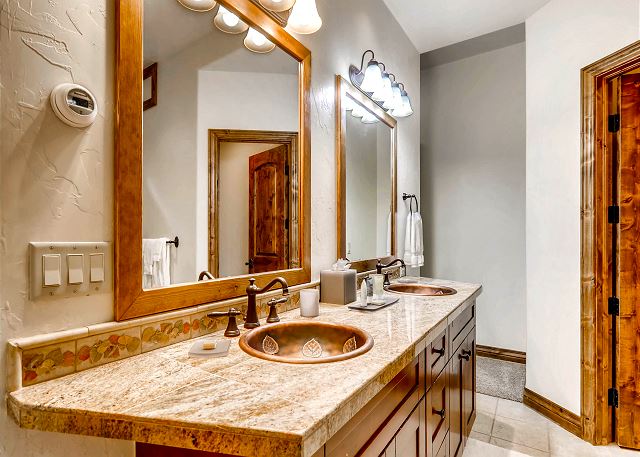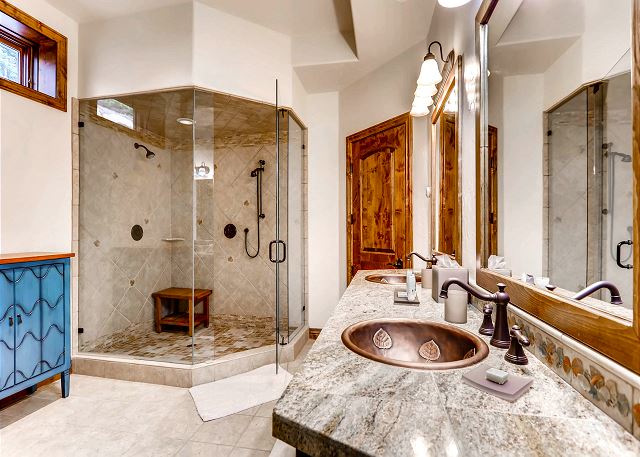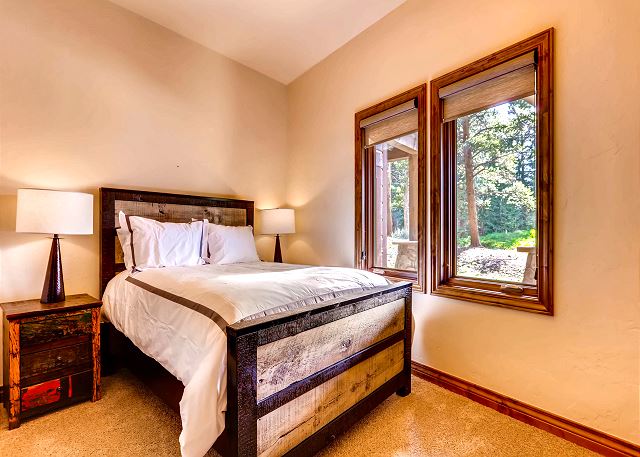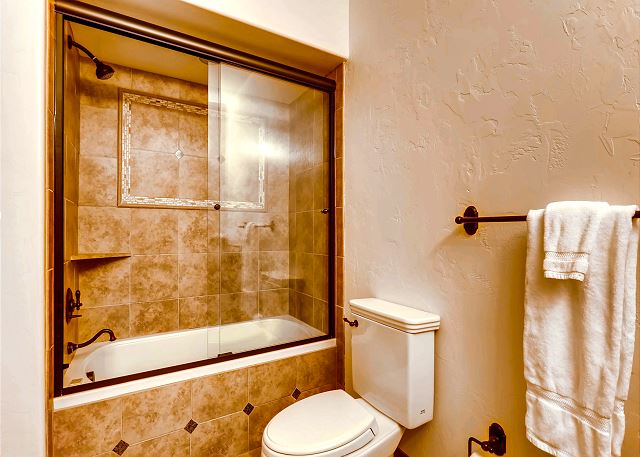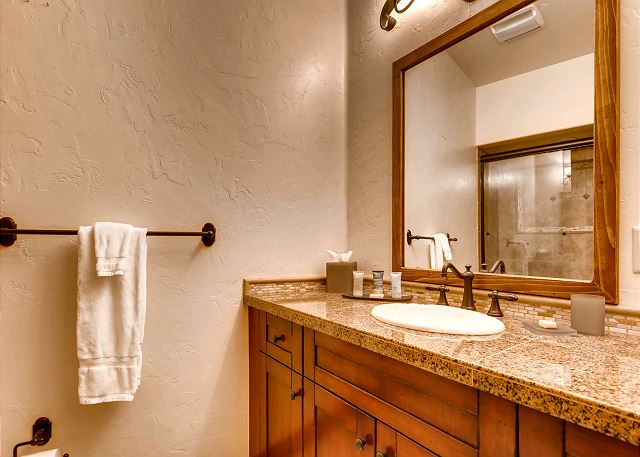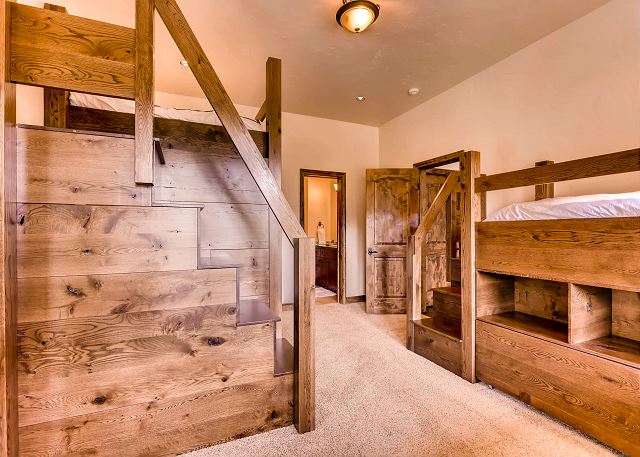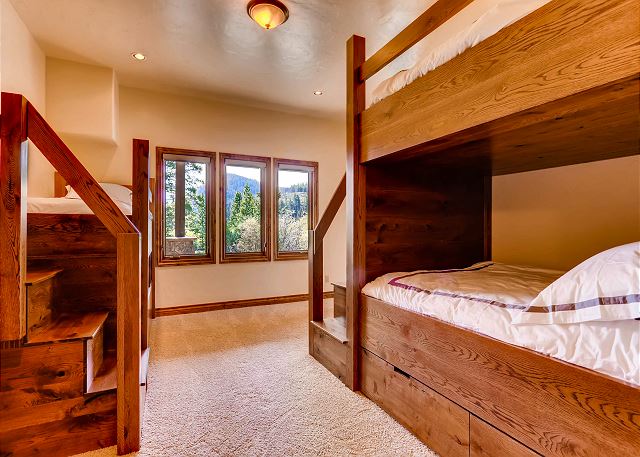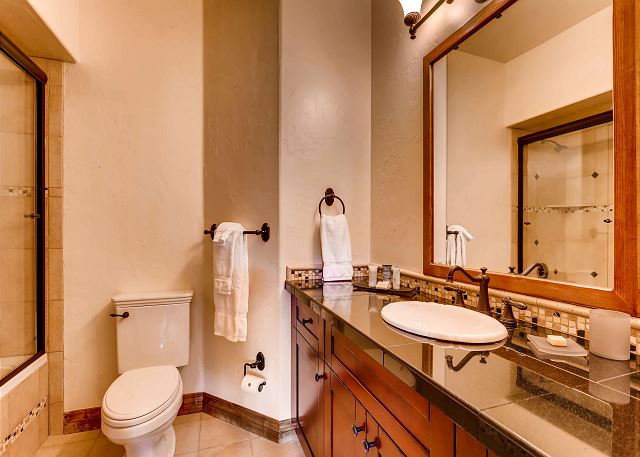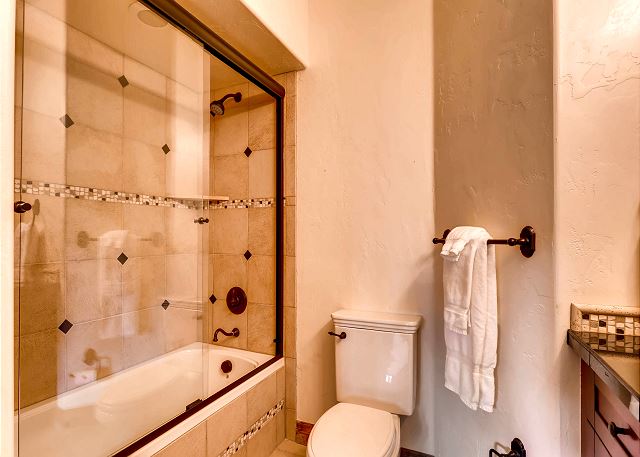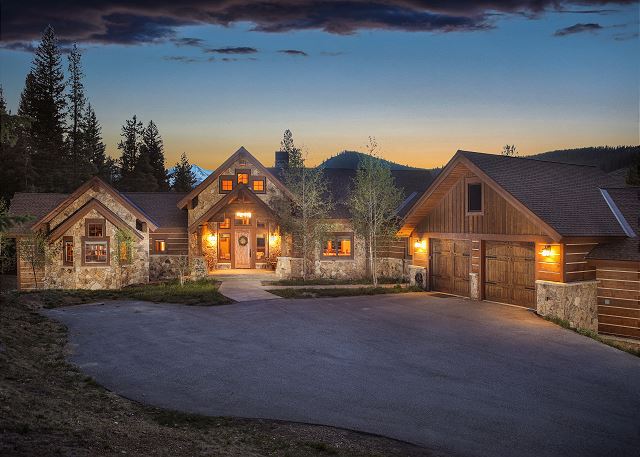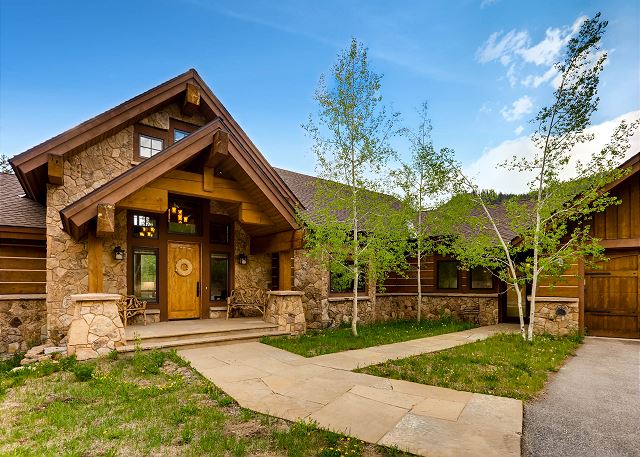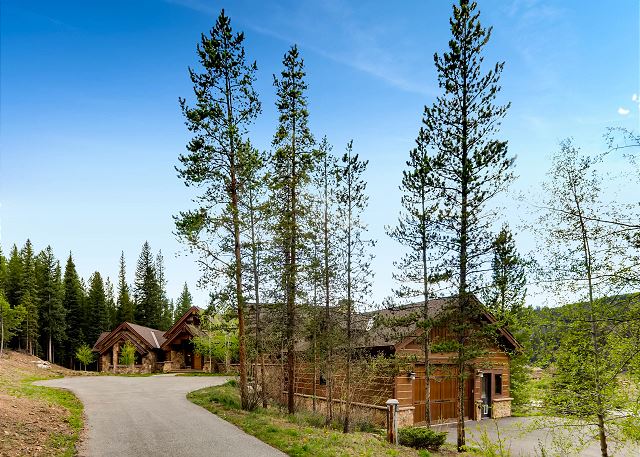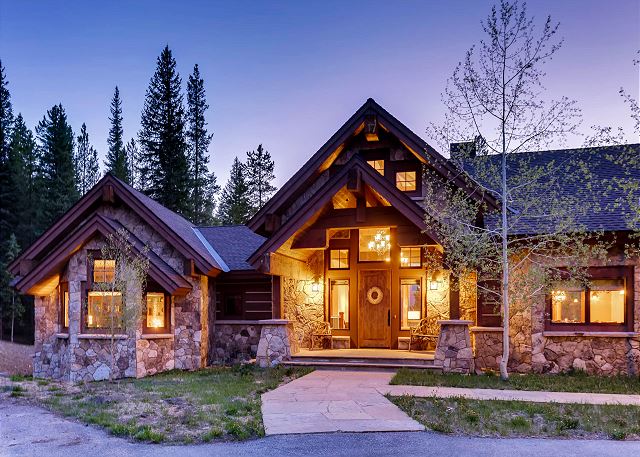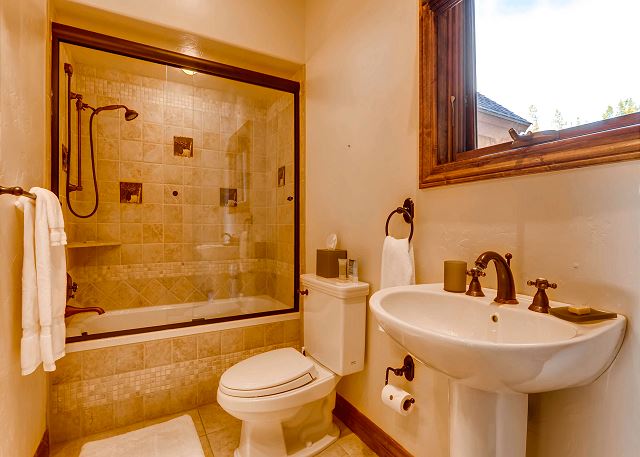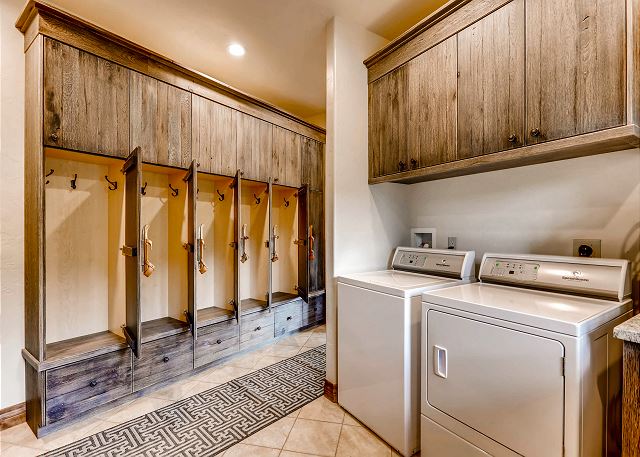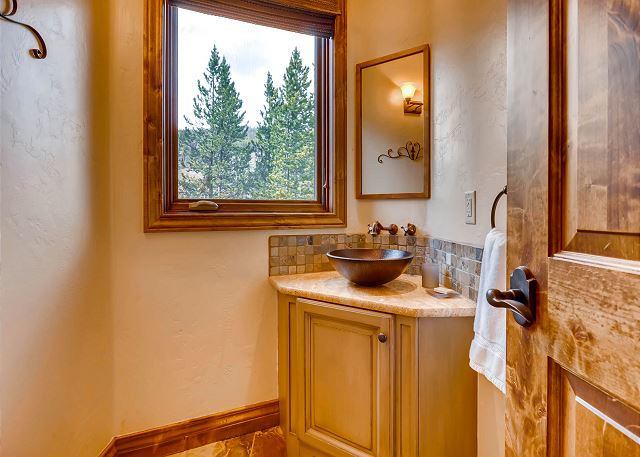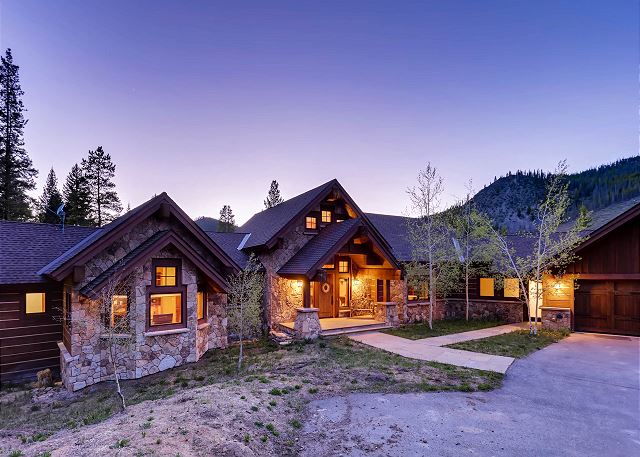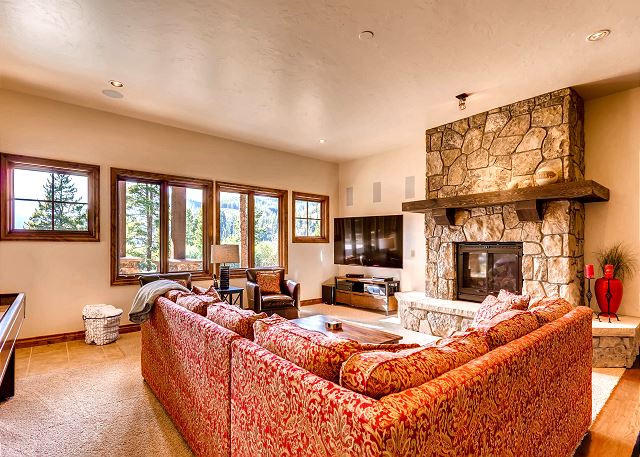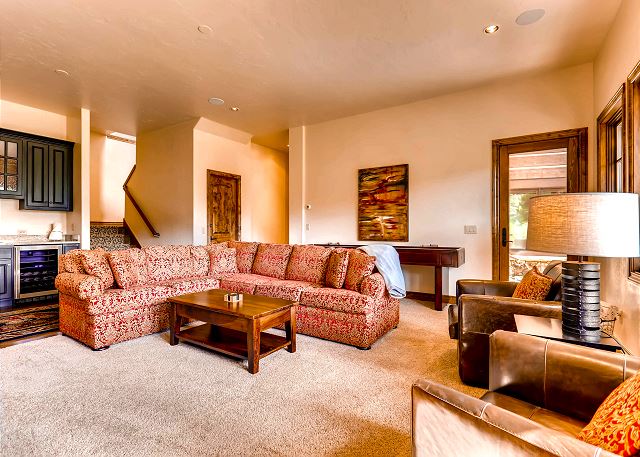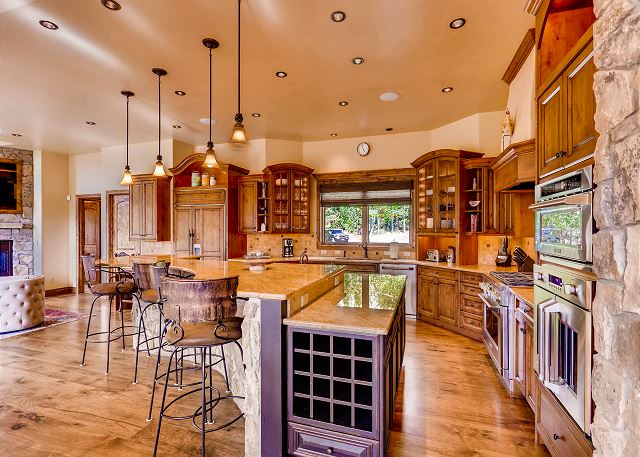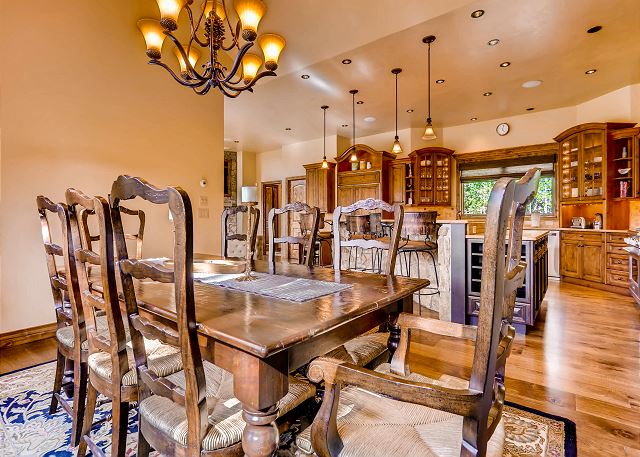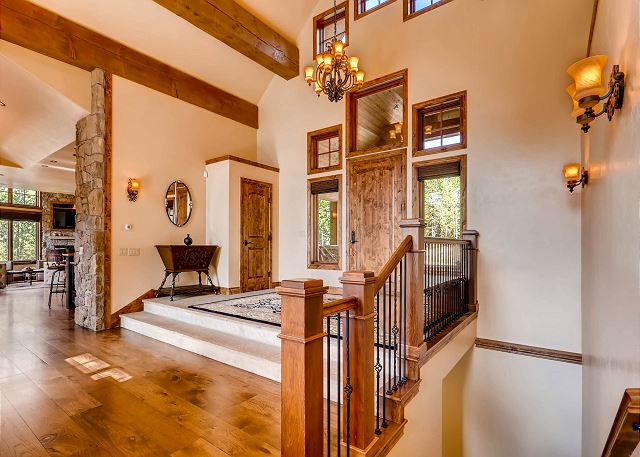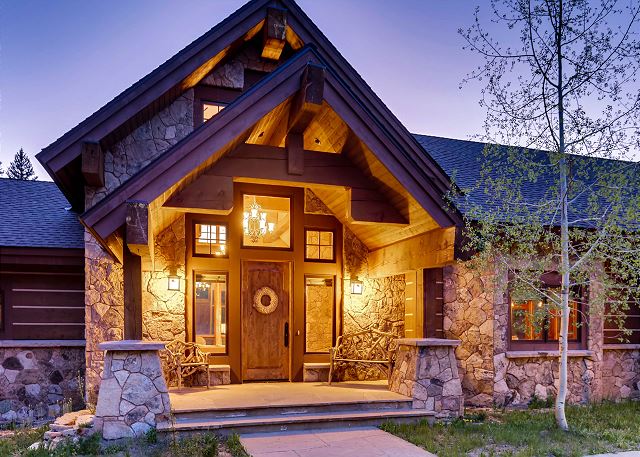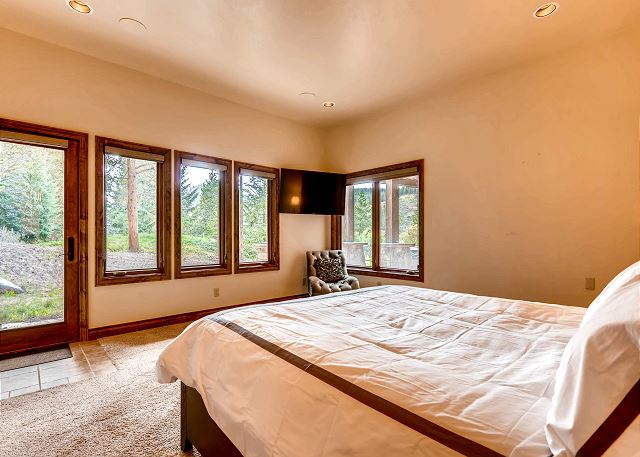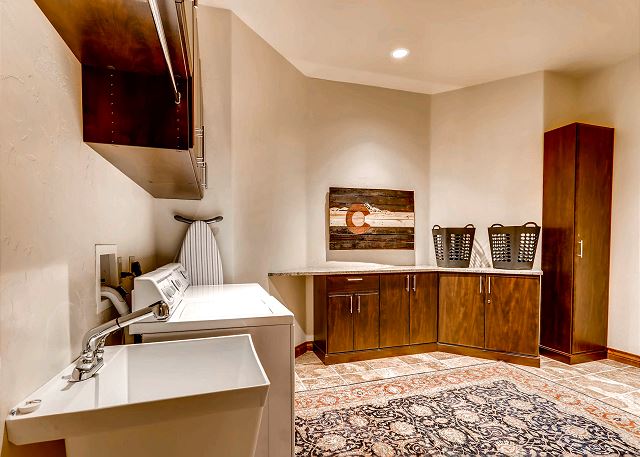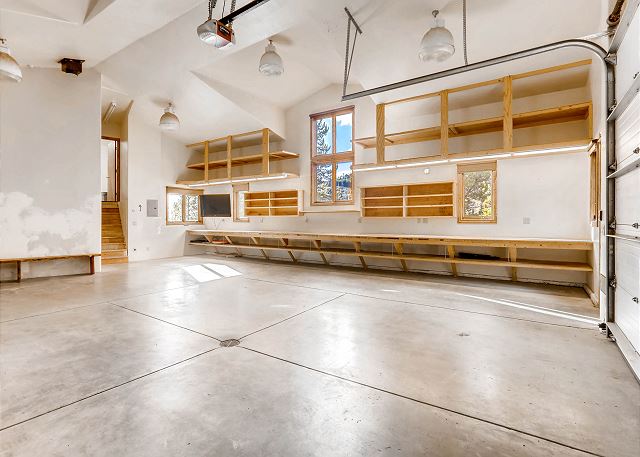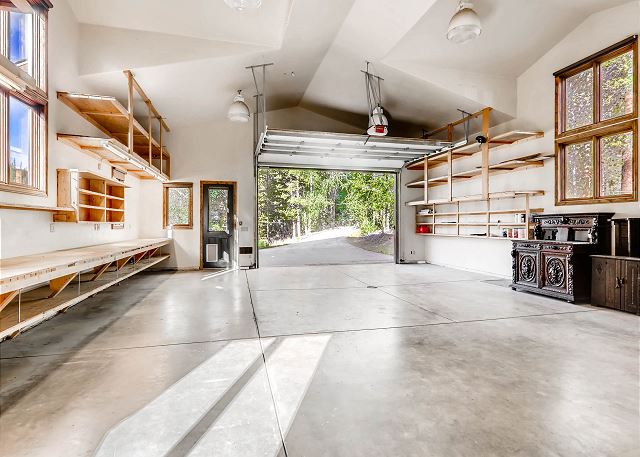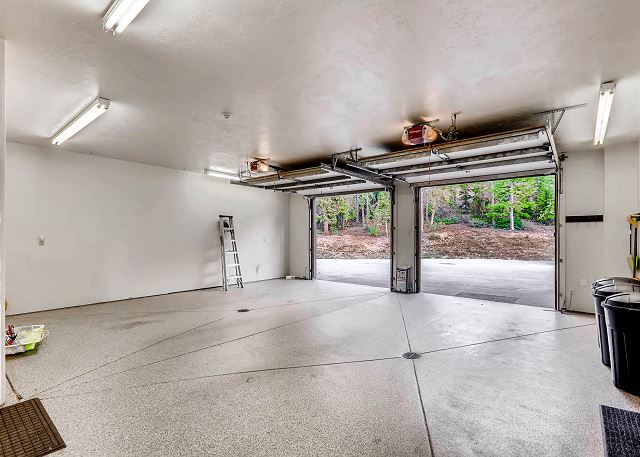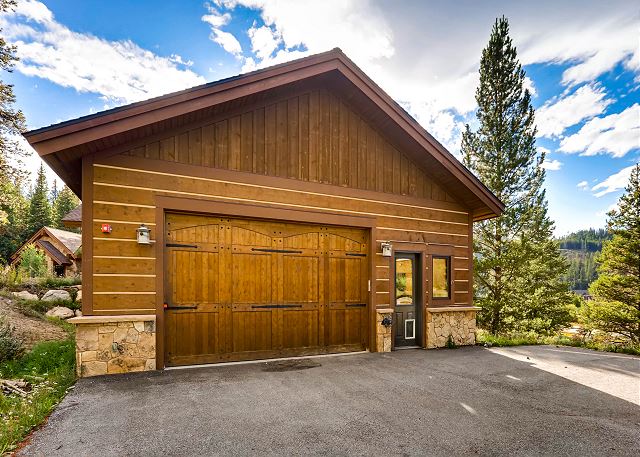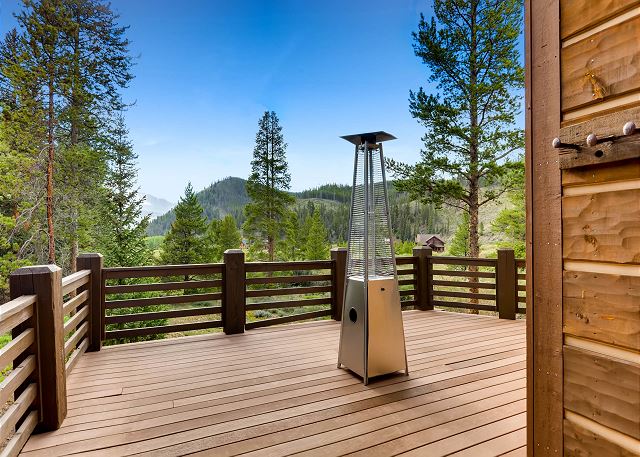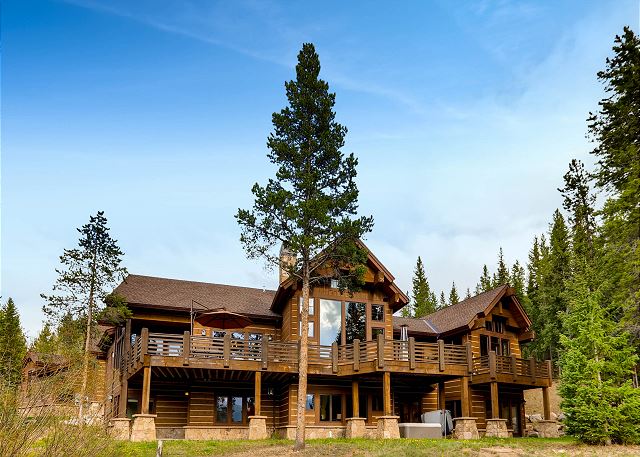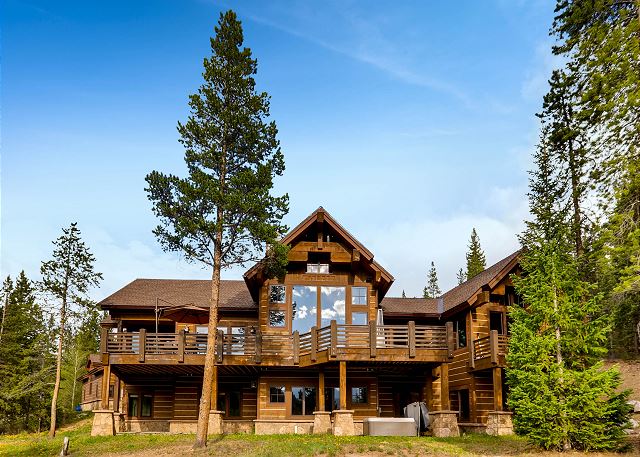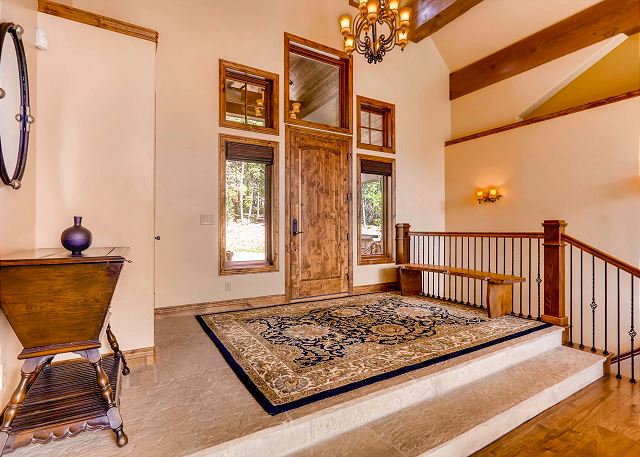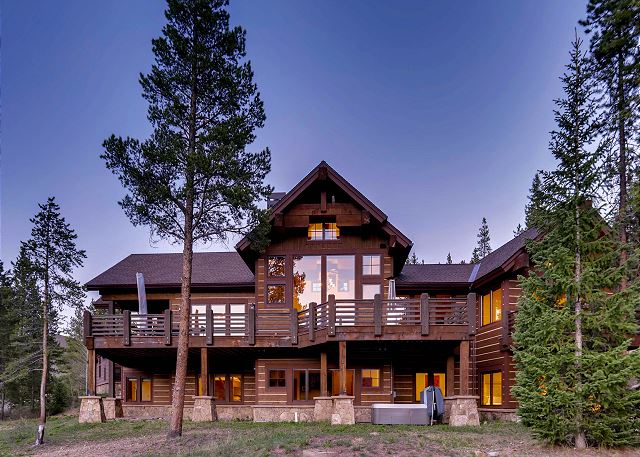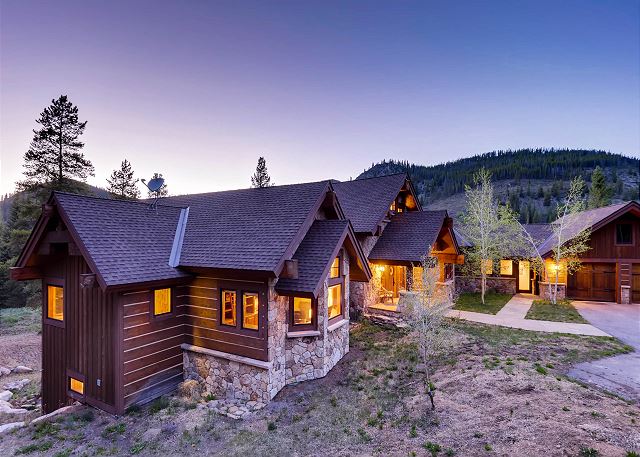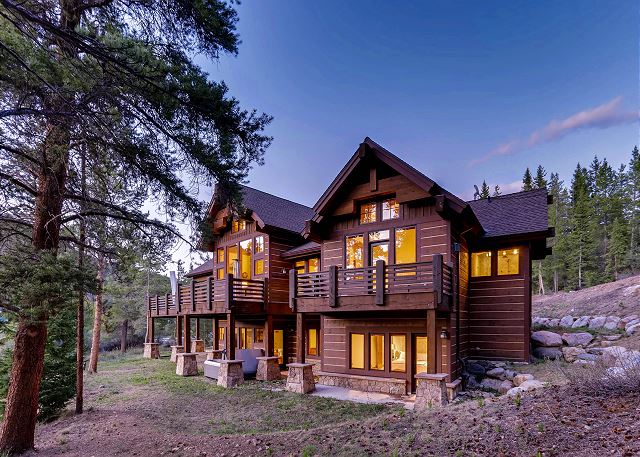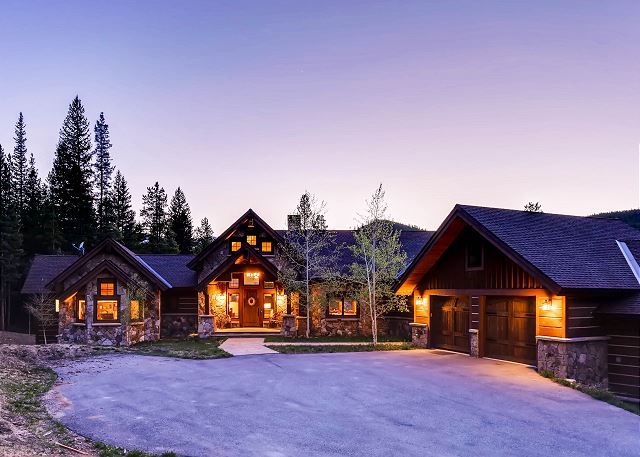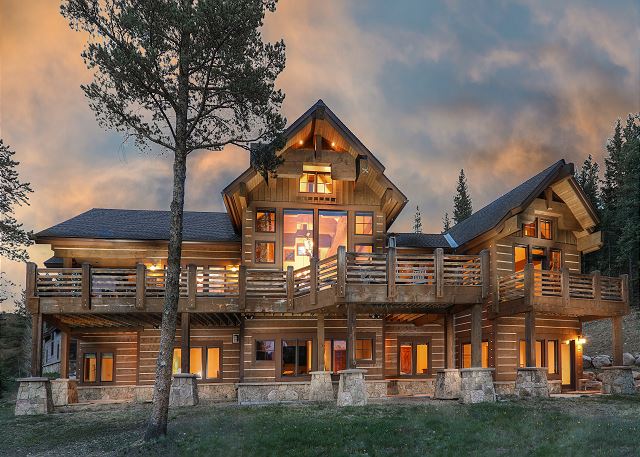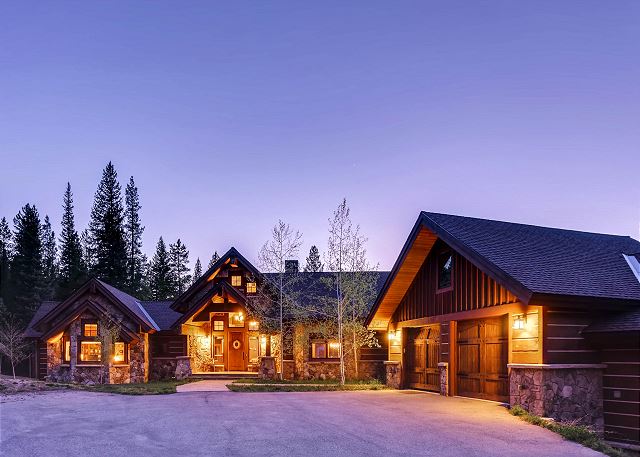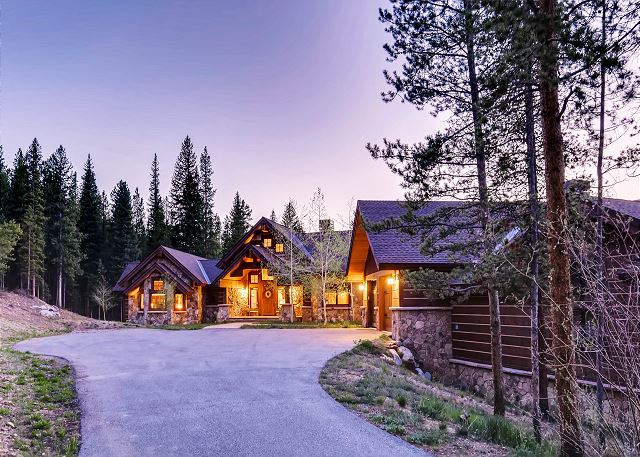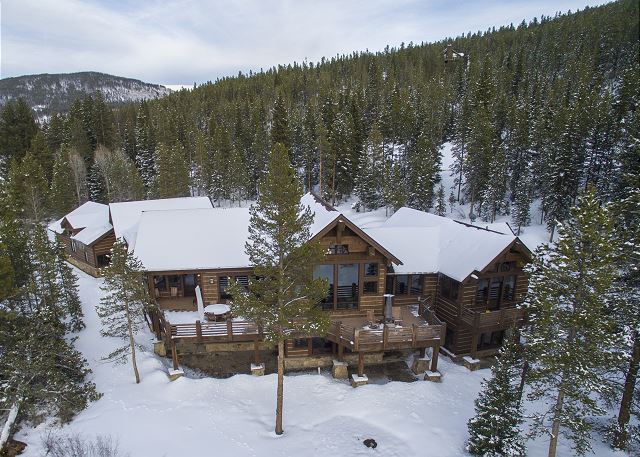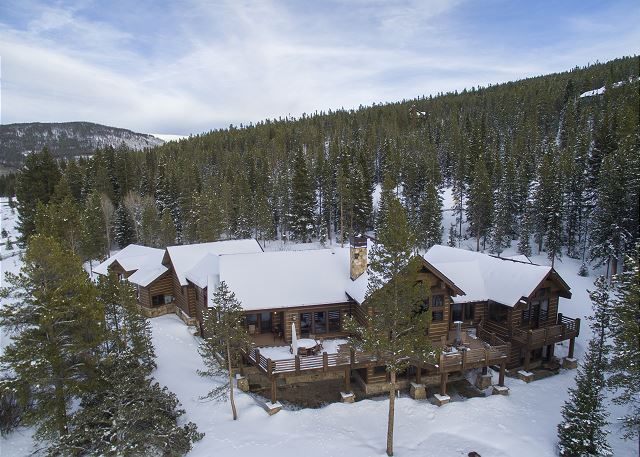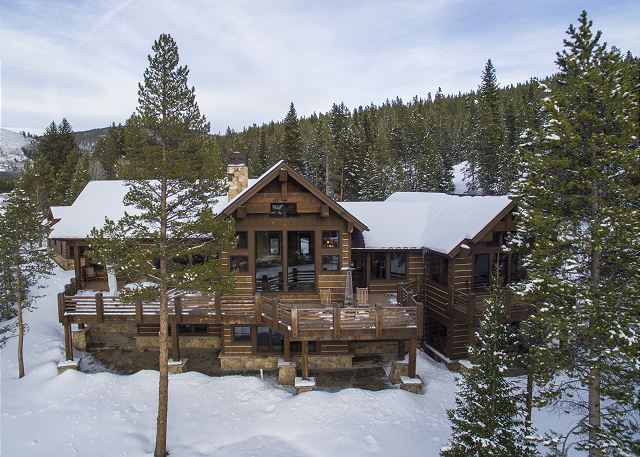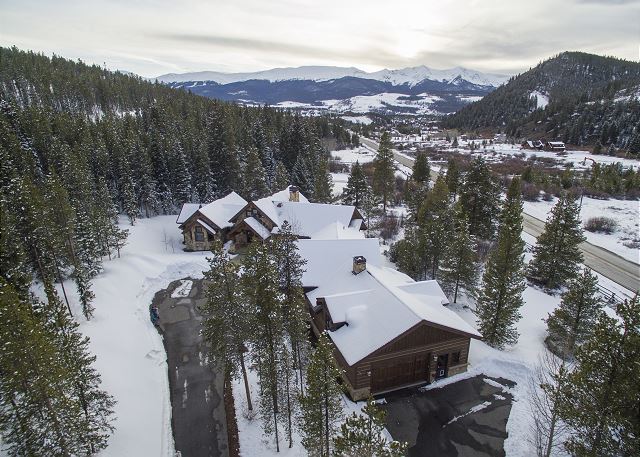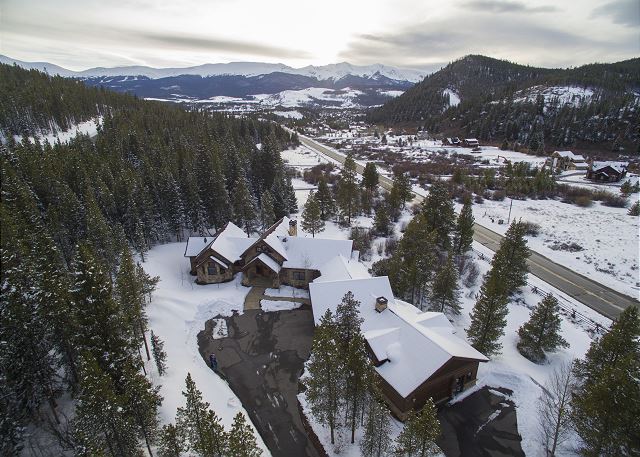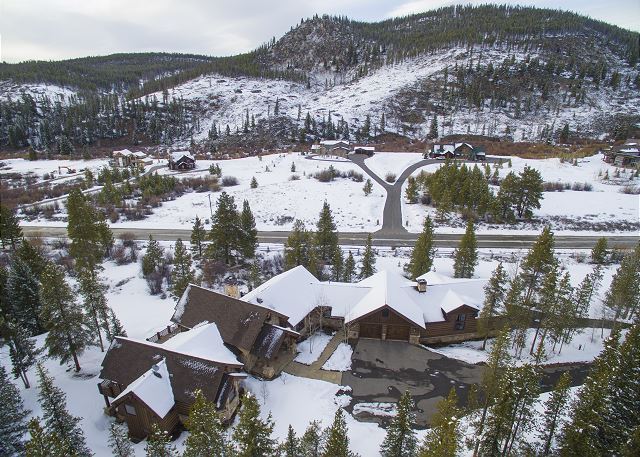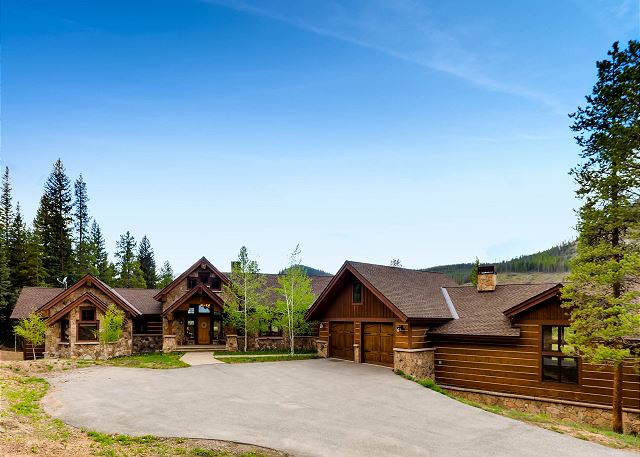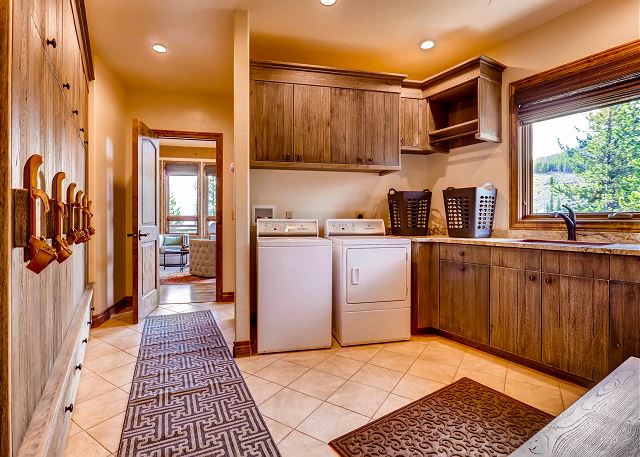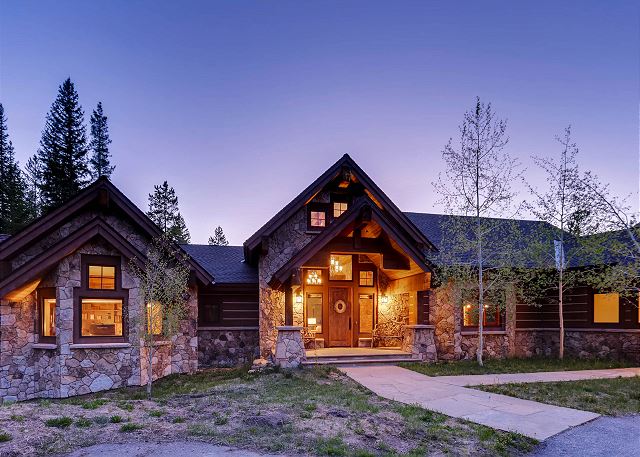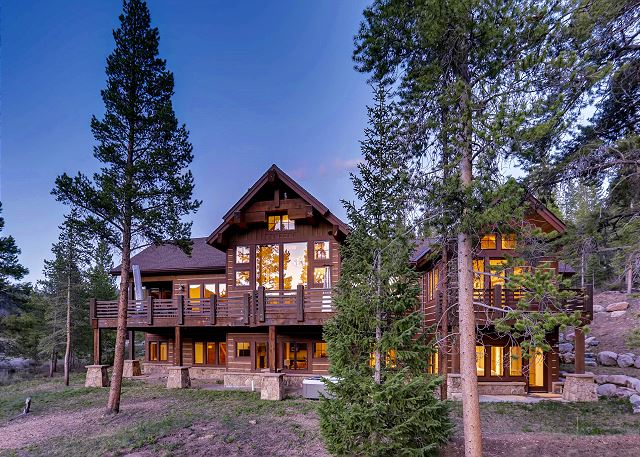 Description
Welcome to Winterfell Estates, located in the esteemed Summit Estates of Breckenridge. Upon your arrival to this secluded Estate, you'll have the option to park in either the upper or lower heated, two-car garages. The lower garage is also an excellent space for ATVs, dirt bikes and mountain bikes in the summer, snowmobiles, skis and snowboards in the winter! Easily access the home from the upper level garage directly into the mud room complete with ski lockers, plenty of storage space, a washer and dryer and powder bath.



Entering through the front door of Winterfell Estates and step into the Great Room where you'll be greeted with massive floor-to-ceiling windows, cathedral ceilings and a beautiful hearth with two-sided gas burning fireplace. Sink into the large sectional sofa and enjoy expansive mountain views. Adjacent to the Great Room is a cozy Den with large 75" 4K TV.



The Gourmet Kitchen and Dining Area sit just on the other side of the 2-sided gas fireplace and provides everything you need to entertain and dine at home. The fully-equipped professional kitchen is complete with a 6-burner gas cooktop, 2 ovens, wine refrigerator and expansive center island with bar-style seating. The dining table seats 8 with additional seating at the kitchen island. In the Summer months, you may choose to dine Al Fresco on the spectacular deck with easy access right from the Kitchen or Great Room. A BBQ Gas Grill sits just off of the kitchen as well. After dinner, retreat to the fireside Nook where there are 4 cozy armchairs, a TV and views.



Moving down to the Lower Level, you'll find a welcoming Den with wet bar, shuffleboard, gas fireplace and another 75" TV – the ideal evening retreat whether you plan to relax by the fire with a great movie or get some friendly competition going on the Shuffleboard Table. The private outdoor hot tub is accessed from the Den. The Whispering Pines Bunk, Night's Watch Bedroom and Warden of the North Suite are all on this level as well.



Families and groups seeking upscale accommodations and privacy on their next trip to Breckenridge will love Winterfell Estates and all it has to offer!



Winterfell Estates is on the 2021/22 Paragon Guest Courtesy Winter Shuttle. Operations run from mid-November through mid-April between the hours of 7:30 AM until 5:30 PM. Transportation runs throughout the Town of Breckenridge. Please inquire within for additional details.



EVERYDAY ESSENTIALS

Winter Shuttle!

Professionally Cleaned & Sanitized Prior to All Arrivals

Wireless Internet

24/7 local support

3 Washers & Dryers

2, Two bay heated garages with parking for 6 cars total

ABOUT THE AREA

Located in the Summit Estates of Breckenridge, Winterfell Estates offers an abundance of privacy and likely some wildlife viewing! There are also lots of opportunities for outdoor adventures right out the door. The Breckenridge Golf Club / Nordic Center sits just down the road as does the Rec Path – and Breck's Main Street is about a 10 minute drive.



IMPORTANT POLICIES

4-WHEEL DRIVE REQUIRED in winter months

With regret, no pets please

Paragon Lodging in Breckenridge Colorado is the SOLE authorized Property Manager and Rental Agent for Winterfell Estates. Paragon Lodging enforces an age policy of 25 years old. Families with children are welcome. We regret, we do not accept college groups.

Paragon Lodging Town of Breckenridge Business License No: 33007

Winterfell Estates Summit County Business License No: BCA-71938
Calendar
October 2021

| S | M | T | W | T | F | S |
| --- | --- | --- | --- | --- | --- | --- |
| | | | | | 01 | 02 |
| 03 | 04 | 05 | 06 | 07 | 08 | 09 |
| 10 | 11 | 12 | 13 | 14 | 15 | 16 |
| 17 | 18 | 19 | 20 | 21 | 22 | 23 |
| 24 | 25 | 26 | 27 | 28 | 29 | 30 |
| 31 | | | | | | |
November 2021

| S | M | T | W | T | F | S |
| --- | --- | --- | --- | --- | --- | --- |
| | 01 | 02 | 03 | 04 | 05 | 06 |
| 07 | 08 | 09 | 10 | 11 | 12 | 13 |
| 14 | 15 | 16 | 17 | 18 | 19 | 20 |
| 21 | 22 | 23 | 24 | 25 | 26 | 27 |
| 28 | 29 | 30 | | | | |
December 2021

| S | M | T | W | T | F | S |
| --- | --- | --- | --- | --- | --- | --- |
| | | | 01 | 02 | 03 | 04 |
| 05 | 06 | 07 | 08 | 09 | 10 | 11 |
| 12 | 13 | 14 | 15 | 16 | 17 | 18 |
| 19 | 20 | 21 | 22 | 23 | 24 | 25 |
| 26 | 27 | 28 | 29 | 30 | 31 | |
January 2022

| S | M | T | W | T | F | S |
| --- | --- | --- | --- | --- | --- | --- |
| | | | | | | 01 |
| 02 | 03 | 04 | 05 | 06 | 07 | 08 |
| 09 | 10 | 11 | 12 | 13 | 14 | 15 |
| 16 | 17 | 18 | 19 | 20 | 21 | 22 |
| 23 | 24 | 25 | 26 | 27 | 28 | 29 |
| 30 | 31 | | | | | |
February 2022

| S | M | T | W | T | F | S |
| --- | --- | --- | --- | --- | --- | --- |
| | | 01 | 02 | 03 | 04 | 05 |
| 06 | 07 | 08 | 09 | 10 | 11 | 12 |
| 13 | 14 | 15 | 16 | 17 | 18 | 19 |
| 20 | 21 | 22 | 23 | 24 | 25 | 26 |
| 27 | 28 | | | | | |
March 2022

| S | M | T | W | T | F | S |
| --- | --- | --- | --- | --- | --- | --- |
| | | 01 | 02 | 03 | 04 | 05 |
| 06 | 07 | 08 | 09 | 10 | 11 | 12 |
| 13 | 14 | 15 | 16 | 17 | 18 | 19 |
| 20 | 21 | 22 | 23 | 24 | 25 | 26 |
| 27 | 28 | 29 | 30 | 31 | | |
April 2022

| S | M | T | W | T | F | S |
| --- | --- | --- | --- | --- | --- | --- |
| | | | | | 01 | 02 |
| 03 | 04 | 05 | 06 | 07 | 08 | 09 |
| 10 | 11 | 12 | 13 | 14 | 15 | 16 |
| 17 | 18 | 19 | 20 | 21 | 22 | 23 |
| 24 | 25 | 26 | 27 | 28 | 29 | 30 |
May 2022

| S | M | T | W | T | F | S |
| --- | --- | --- | --- | --- | --- | --- |
| 01 | 02 | 03 | 04 | 05 | 06 | 07 |
| 08 | 09 | 10 | 11 | 12 | 13 | 14 |
| 15 | 16 | 17 | 18 | 19 | 20 | 21 |
| 22 | 23 | 24 | 25 | 26 | 27 | 28 |
| 29 | 30 | 31 | | | | |
June 2022

| S | M | T | W | T | F | S |
| --- | --- | --- | --- | --- | --- | --- |
| | | | 01 | 02 | 03 | 04 |
| 05 | 06 | 07 | 08 | 09 | 10 | 11 |
| 12 | 13 | 14 | 15 | 16 | 17 | 18 |
| 19 | 20 | 21 | 22 | 23 | 24 | 25 |
| 26 | 27 | 28 | 29 | 30 | | |
July 2022

| S | M | T | W | T | F | S |
| --- | --- | --- | --- | --- | --- | --- |
| | | | | | 01 | 02 |
| 03 | 04 | 05 | 06 | 07 | 08 | 09 |
| 10 | 11 | 12 | 13 | 14 | 15 | 16 |
| 17 | 18 | 19 | 20 | 21 | 22 | 23 |
| 24 | 25 | 26 | 27 | 28 | 29 | 30 |
| 31 | | | | | | |
August 2022

| S | M | T | W | T | F | S |
| --- | --- | --- | --- | --- | --- | --- |
| | 01 | 02 | 03 | 04 | 05 | 06 |
| 07 | 08 | 09 | 10 | 11 | 12 | 13 |
| 14 | 15 | 16 | 17 | 18 | 19 | 20 |
| 21 | 22 | 23 | 24 | 25 | 26 | 27 |
| 28 | 29 | 30 | 31 | | | |
September 2022

| S | M | T | W | T | F | S |
| --- | --- | --- | --- | --- | --- | --- |
| | | | | 01 | 02 | 03 |
| 04 | 05 | 06 | 07 | 08 | 09 | 10 |
| 11 | 12 | 13 | 14 | 15 | 16 | 17 |
| 18 | 19 | 20 | 21 | 22 | 23 | 24 |
| 25 | 26 | 27 | 28 | 29 | 30 | |
Available
Unavailable
Check-In Only
Check-Out Only
Seasonal Rates
| Date Range | Daily | Weekly | Monthly |
| --- | --- | --- | --- |
* Seasonal rates are only estimates and do not reflect taxes or additional fees.
Location
Guest Reviews of
Winterfell Estates (PA)
Breckenridge, CO
---
Vacation Rental Reviews by
stars based on
Wonderful Vacation Home
Review by
Linda N.
Our family of 12 enjoyed every minute of our stay in this beautiful home. It exceeded all of our expectations! The Paragon staff was very helpful in every aspect of our stay.
5 out of 5 stars
A Magical Christmas
Review by
Shawn C.
Winterfell Estates was the PERFECT home for our family Christmas vacation. Plenty of room! Exquisite decor! Perfectly appointed kitchen! Everything was absolutely wonderful. But NOTHING could compare to the amazing view out the living room window. We found ourselves just sitting and staring at it. We will definitely be back, I wish I could give TEN STARS!!!
5 out of 5 stars
Manager Response:
Wow, Shawn, what a pleasure it is to read your review - thank you! We loved welcoming your family to Breckenridge and we're so happy that Winterfell Estates offered everything you needed! We hope to see you again soon! -Lauren and The Staff of Paragon Lodging
Fall Family Fun
Review by
Lydia D.
We had a great trip to Breckenridge, and the Winterfell Estates home was perfect for our family. The house gave us plenty of room for activities and was a great location close enough to town to access grocery, trails, stores, etc. but secluded enough that we were able to focus on spending time together.
5 out of 5 stars
Manager Response:
Thanks Lydia!
Upscale Privacy
Review by
Margarita O.
We rented Winterfell Estate for our annual family trip to Breck. The home offered lots of space and plenty of fireplaces! We really enjoyed the view from our huge balconies and all the perfectly placed furniture both inside and outside the home. The seperate apartment provided an additional space for our older children who required "more privacy" LOL. Overall, the property was amazing and I would definitely rent again. Just remember to buy or have all your groceries delievered including condiments for those longer stays.
5 out of 5 stars
Best Experience
Review by
Mike B.
Our time at the Winterfell Estates was an exceptional experience!! The Paragon staff was not only friendly and helpful, they were extremely quick with their responses to any questions or needs. We will definitely rent this property again through Paragon!!
5 out of 5 stars
WINTERFELL FEB2020
Review by
ALL THE THINGS WERE VERY WELL, IN FAMILY WE HAD GREAT MOMENTS.BIG HOUSE WITH ALL AMENITIES JUST 10 MINUTES FROM BRECKENRIDGE.
5 out of 5 stars
Manager Response:
Thank you, Raymundo! Come see us again soon!
Great week with my family!
Review by
Terry L.
Spent Thanksgiving week with my 3 daughter/their husbands, my four grandchildren and my wonderful wife. This was our 12th year spending Thanksgiving in Breck! Paragon has always been great to work with and this year was another example. We were scheduled to arrive on Tuesday thru Sunday; with the pending storm I contacted Paragon and spoke with Anne and asked if it would be possible to start our week on Monday and go thru Saturday. The response was absolutely YES and the storm moved in on Tuesday (shut down I-70 for most of the day) and we were in Breck! Great save Paragon and Anne!! We had a great week and the home was wonderful...again!
5 out of 5 stars
Manager Response:
Nothing like beating the storm and highway closures, Terry! This certainly adds to my holiday spirit to hear such positive news. I'm extremely happy to hear your holiday was as expected and you all made it safely to and from Breck! We looking forward to seeing you again next year, Terry. Have a wonderful holiday season. - Lennie & The Staff of Paragon Lodging
Family Spring Break
Review by
Jerome D.
Great house and location for family spring break.
5 out of 5 stars
Wonderful Stay at Winterfell Estates
Review by
Ted W.
Our extended family of 8 aging from 6-50+ stayed here over spring break. Wow, we loved the home and everyone had plenty of space to spread out and do their own thing while also being able to gather together without feeling like we were cramped. The staff at Paragon was wonderful and the included shuttle service was very helpful. We found the home to be warm, clean, well stocked, everything worked, top of the line electronics and simply as one would issues. I'd highly recommend a stay here, views are beautiful and overall an awesome place to vacation!
5 out of 5 stars
Wintefell Estates
Review by
Andrew T.
The property was just absolutely BEAUTIFUL. Serene location surrounded by amazing scenery. The home is equipped with everything you'll need to enjoy your stay in Breckenridge. Only thing I regret is not staying here longer.. City center and Breckenridge Ski resort are conveniently located within a 15-20min drive. We briefly lost our van keys at the home, but the staff at Paragon were extremely helpful/lenient with us checking out after we finally found them. Thank you, Paragon Lodging!
5 out of 5 stars
Manager Response:
Hello Lac, Thank you for taking the time to review your recent stay with us at Winterfell Estates. We are so happy that you enjoyed your stay and we hope that you'll come back and see us again soon. It was our pleasure to host your group! -The Staff of Paragon Lodging
Awesome Getaway
Review by
Beautiful home with great views!
5 out of 5 stars
Exquisite in every way!
Review by
Kim F.
From the time we rented Winterfell Estates until we left our experience was perfect.
5 out of 5 stars
Manager Response:
Dear Kim, We are thrilled to hear your experience at Winterfell Estates. Please come back and see us again soon! -Lauren and The Staff of Paragon Lodging
Spacious Living Quarters with Beautiful Mountain Views
Review by
Donna B.
The property is rustic, with a spacious interior allowing our guests many options for places to relax. Everyone loved the gourmet kitchen.The house is situated on the property to provide excellent mountain views. Great experience with the Paragon Lodging staff. We would definitely use Paragon Lodging services in the future.
5 out of 5 stars
Wedding
Review by
Joe H.
We really appreciate the way your staff worked to help us after our original home rental plans (thru AirBnB) fell thru just a week before our son's wedding. Beautiful home and great service. We won't waste our time for our next family gathering- we'll start the process with Paragon.
5 out of 5 stars
Manager Response:
Thank you for your kind review, Joe. We are happy we were able to accommodate your group when you were in a pinch! We look forward to assisting in your next Breckenridge Vacation! Lauren and The Staff of Paragon Lodging
Contact Us